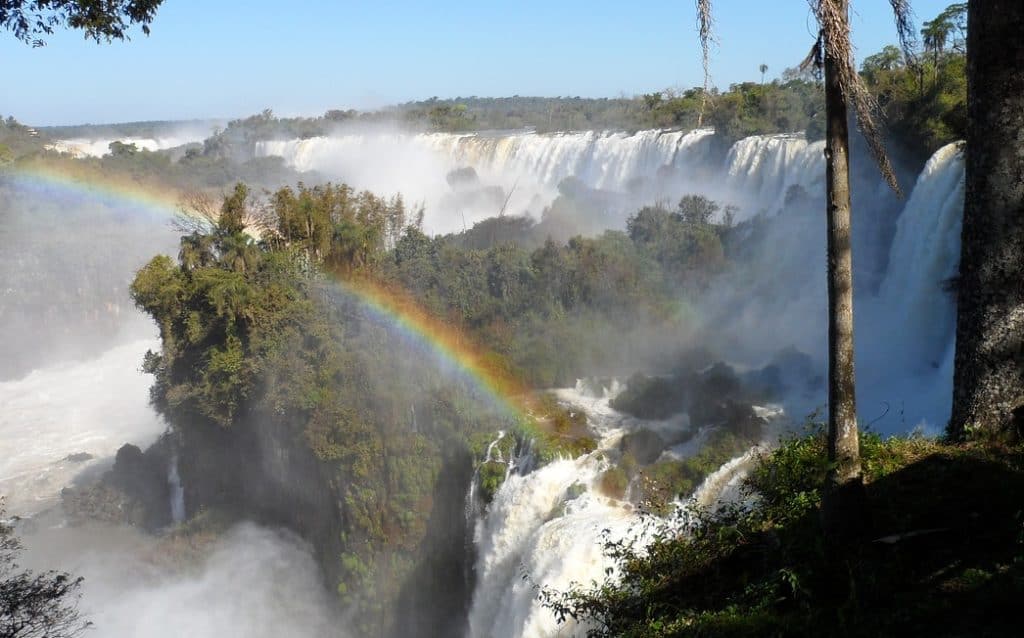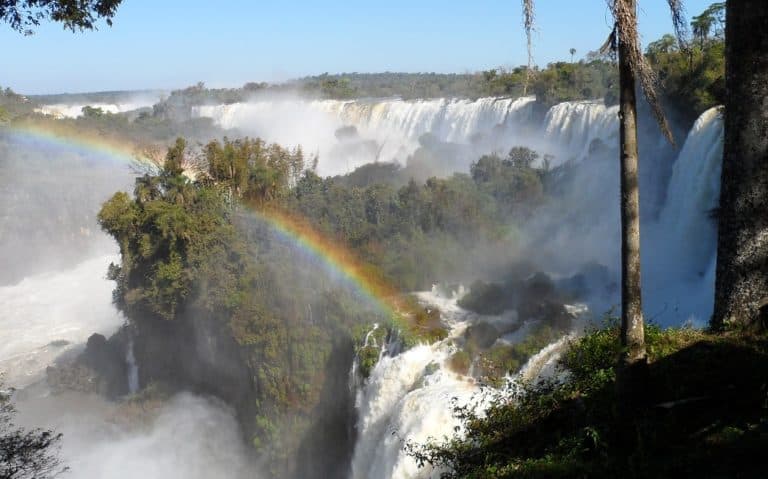 Cascading down into the Iguazu River are the stunningly gorgeous Iguazu Falls between the border of Argentina and Brazil. These spectacular waterfalls are a UNESCO world heritage site and were originally inhabited by the Eldoradense people more than 10,000 years ago! Today this waterfall's strength serves as a power source to both Argentina and Brazil. With more than 40 percent of these countries' power coming from the cascading gusts of water. Be sure to take an Iguzau Falls tour with Yampu Travels. I had the privilege of using this company on my visit to the amazing country of Argentina. I had been wanting to do this trip for a very long time and they were the ultimate host.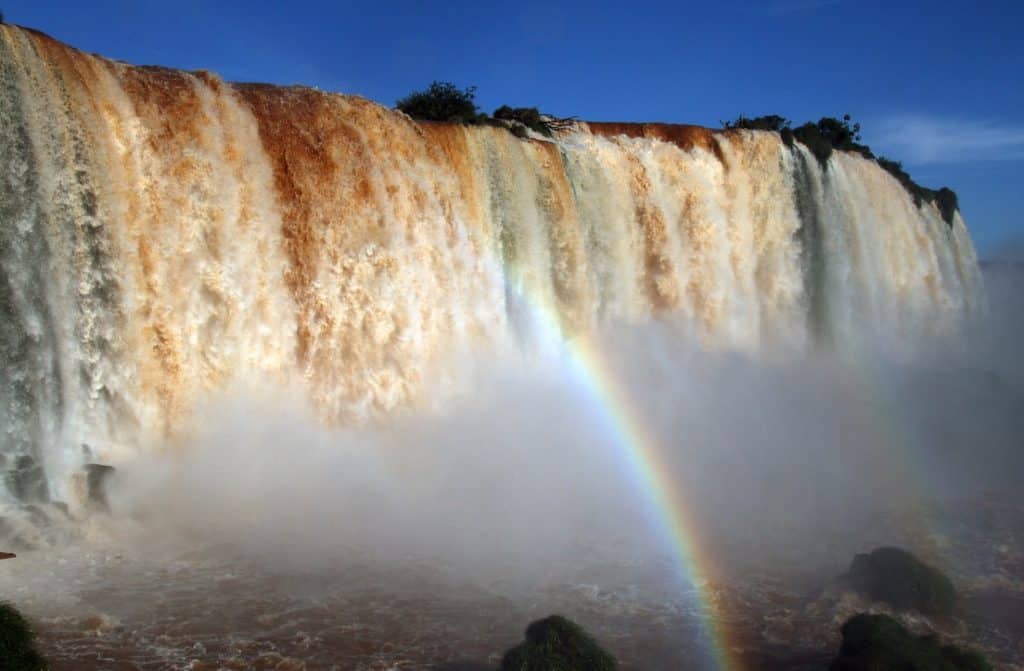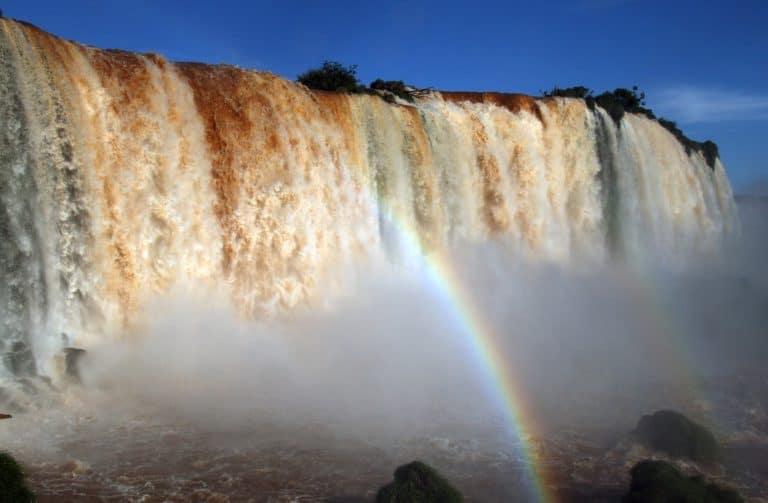 Iguazu Falls named New "7 Wonders of Nature"
The staggering depths and size of Iguazu Falls will leave you breathless and it is no wonder they have been named one of the "New 7 Wonders of Nature". Spanning out for almost 2 miles, the phenomenal strength and power behind these waterfalls make them the most beautiful falls in the world in my humble opinion. Each waterfall I have seen typically has something special about it, such as Kaieteur Falls in Guyana, Niagara Falls along the USA/Canadain border and even Havasu Falls in Arizona. But this one, because of its extra special size and volume of water was spectacular.
Iguazu Falls: Made Up of Many Mini Falls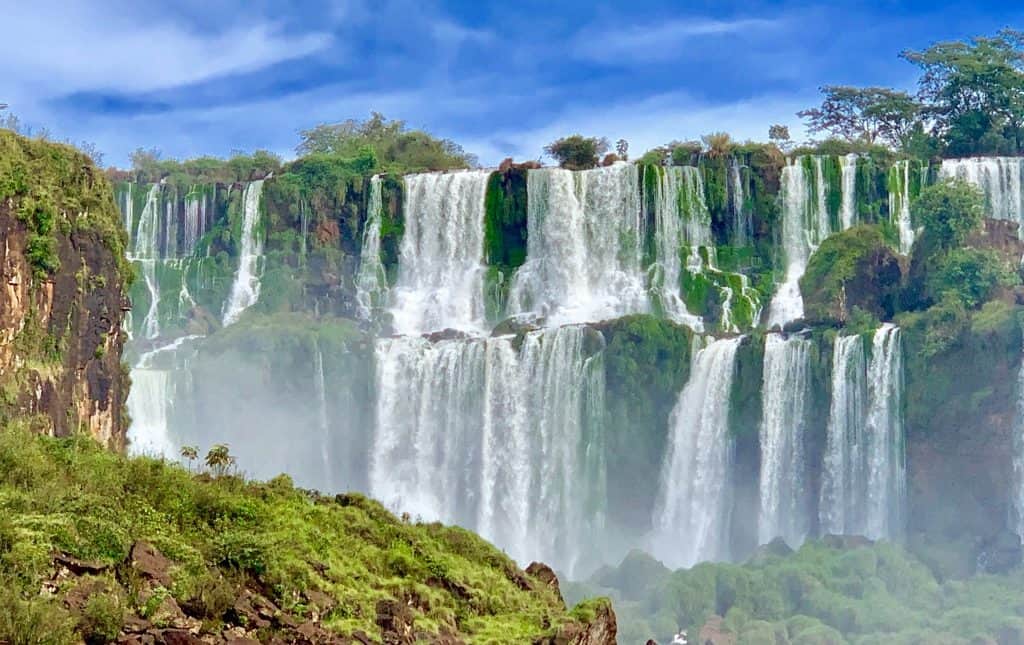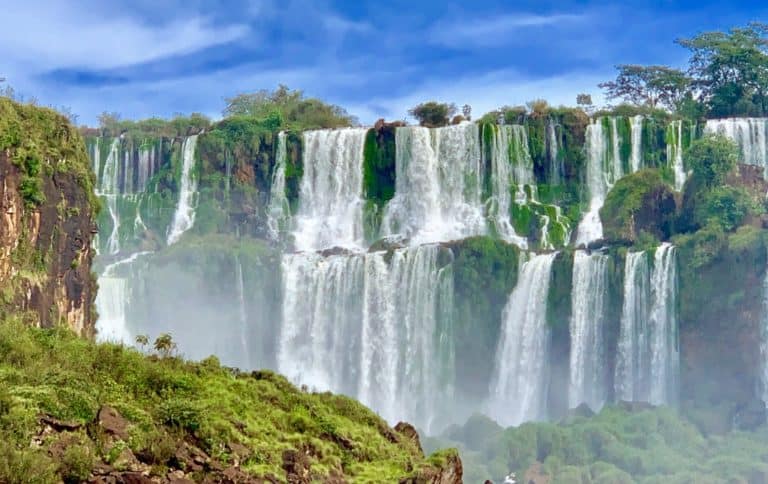 The Argentinian people continue to discover more than 150 mini waterfalls that descend from the different areas of the Iguazu Falls. Each of thee mini waterfalls can range in length and height, some going up to almost 270 ft. high!
---
If you would like to go to Iguazu Falls Argentina with my host Yampu Tours, they have graciously provided me with a special code for my readers:  You can receive $200 off their next trip from now until Labor Day weekend. Use code: YAMPUSUMMER19 on checkout.
---
How to Get to Iguazu Falls
Since the Iguazu Falls are situated between Argentina and Brazil borders, there are two international airports that will get you close to the falls. However, in order to check out the Iguazu Falls in Argentina, it is best to fly to from Buenos Aires to Iguazu Falls via the Cataratas del Iguazu International Airport. The most common way to get to these Argentinian falls from the USA is by plane and then using a local driver or taxi to escort you to your hotel near the falls. You can also fly into the Brazil side. The international airport there is Foz do Iguaçu. So depending on where you are coming from or what the cost is, you can decide where to fly into.
Best time to Visit Iguazu Falls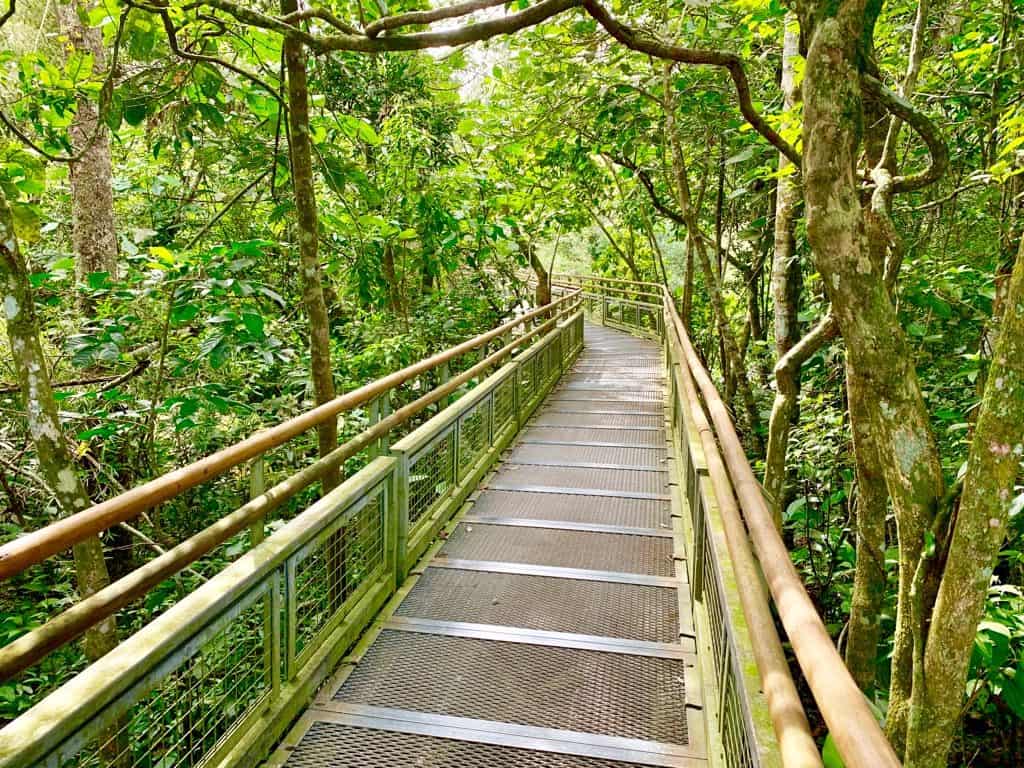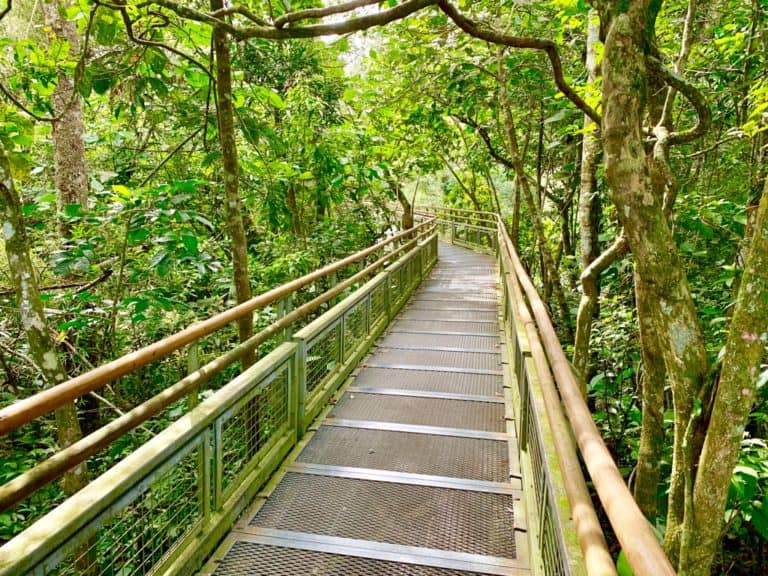 One of the biggest assumptions about traveling to Iguazu Falls is that summer is the best time to visit. This is totally wrong! Because Argentinian summers occur during the months of December to March, which is not summertime in the USA. However, the best time to visit Iguazu Falls is mid-spring, so near or around the month of October. During this time, the weather becomes warmer and daylight occurs for longer hours.
However, if you go in the Spring, your photographs turn out much better because there is less humidity and more flora to see. I was pleasantly pleased that while going in May, the weather turned out to be better than I had expected! But regardless of the time of year you visit, the locals are extremely welcoming year round. I believe the local Argentinians are genuinely proud of their country and especially of this subtropical rainforest region. They like sharing this gift with the rest of the world.
What to Bring With You to Iguazu Falls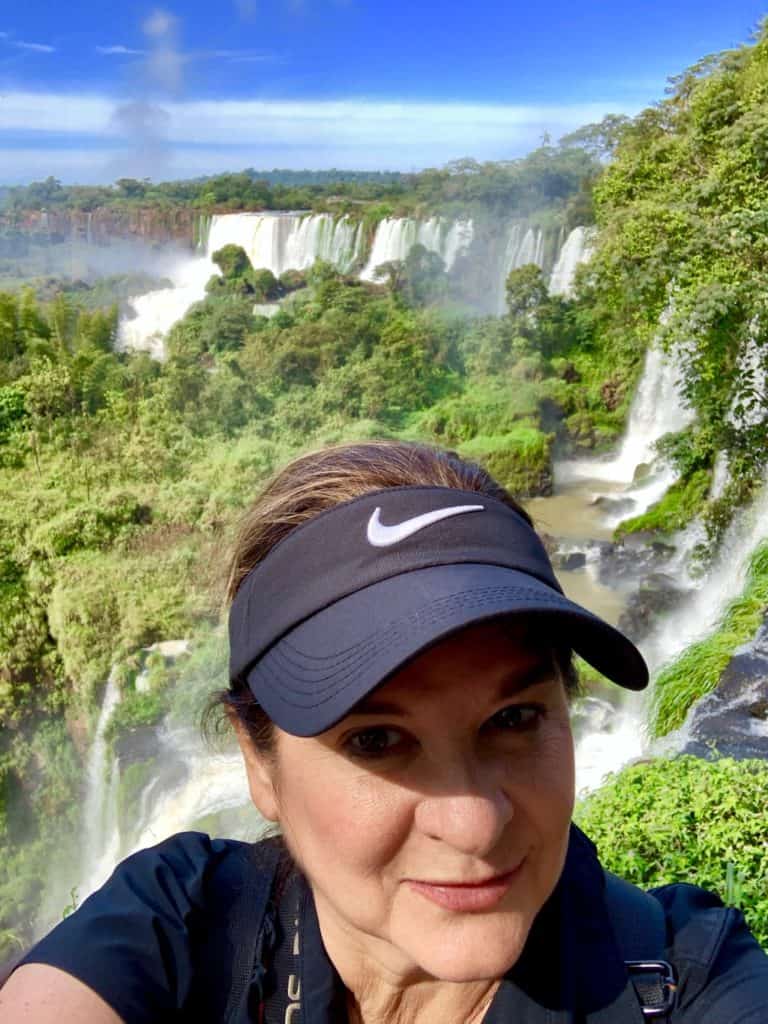 Whenever you decide to travel to Iguazu Falls, below are some helpful packing tips for your trip.
Sunscreen and Hat:
The best way to protect yourself from sunburn is by wearing sunscreen. Even if the sun during the spring or winter does not feel hot, it can burn you. Also, wearing a hat can help with keeping you dry and provides shade for your face.
Comfy shoes:
I doubt you will want to bring your most expensive shoes or heels to hike through the Amazon rainforest. A good pair of hiking shoes or comfortable tennis shoes will help you navigate through the rugged boardwalk over the Iguazu River of Argentina to see the falls.
Waterproof camera:
This should be a no-brainer, but you wouldn't believe how many people get their smartphones wet or forget to bring a waterproof camera. When you are getting up close and personal with these falls, you will want a waterproof camera to capture the moment. I can recommend bringing a ziplock baggie or dive bag to store it in if you don't want to get it too wet. Today, some iPhones are waterproof, so I recommend using them when possible, then storing them away in your zipped coat pocket to keep them semi-dry.
Rain/ Waterproof jacket:
Regardless of the season, a waterproof jacket is the perfect thing to bring to avoid getting too wet. Most of the boardwalk over the Iguazu River will be fine until you get up close and personal with the Falls. It is here where you will need to get out your jacket and put it on!
Shorts (in the summer):
Summertime in Argentina means tropical weather and humidity. Pack shorts and other summer-appropriate weather for your trip.
Bug/Insect Repellant:
Let's not forget you are in the jungle, so bring the bug spray.
Ecological Train To The Iguazu Falls
The Ecological Train is a train that runs between the main attractions. The train is free to ride on and departs from the Estacio Cataratas every 30 minutes. It is one of the easiest forms of travel through the jungle/forest area. The Macuco Trail is a trail that runs through the forest leading to the only waterfall where swimming is allowed. This trail is roughly 4.4 miles long (in total).
Iguazu Falls Tours To Visit
Devil's Throat on the Argentinian Side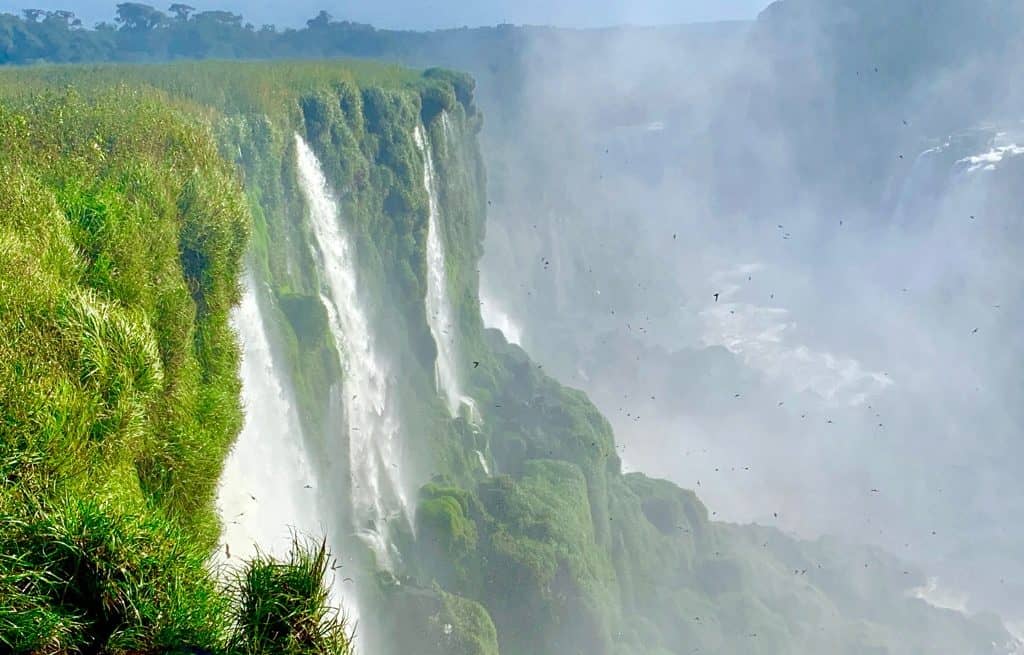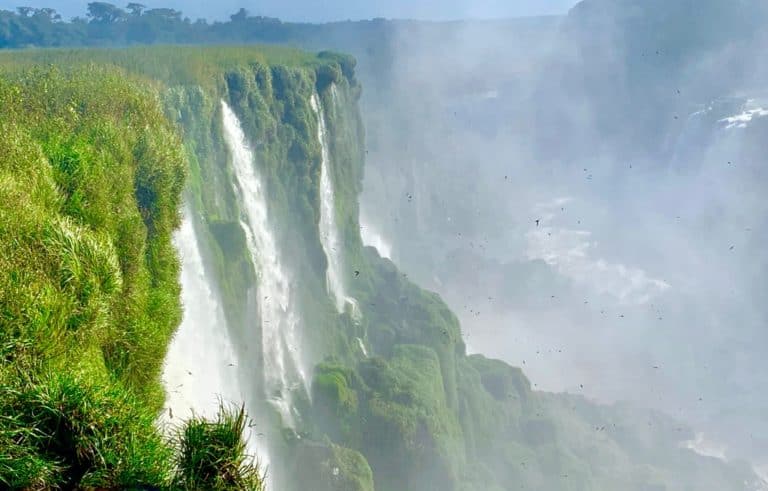 Iguazu Falls have many distinct sections in which tourists can admire the beauty of Mother Nature. Here are some of the marvelous falls that you will see in this Amazon forest. The biggest canyon through this rainforest is Devil's Throat. It is the highest and deepest of the Falls, with a depth of 262 feet (80 m) and widths of 262 to 295 feet (80-90 m). It is also known as the Garganta Del Diablo. And this view inside this canyon can only be seen from the Argentina side. As the saying goes, you can "experience or feel" the Falls in Argentina. In Brazil, you can only look at them!
Circuito Superior and Inferior on the Argentinian Side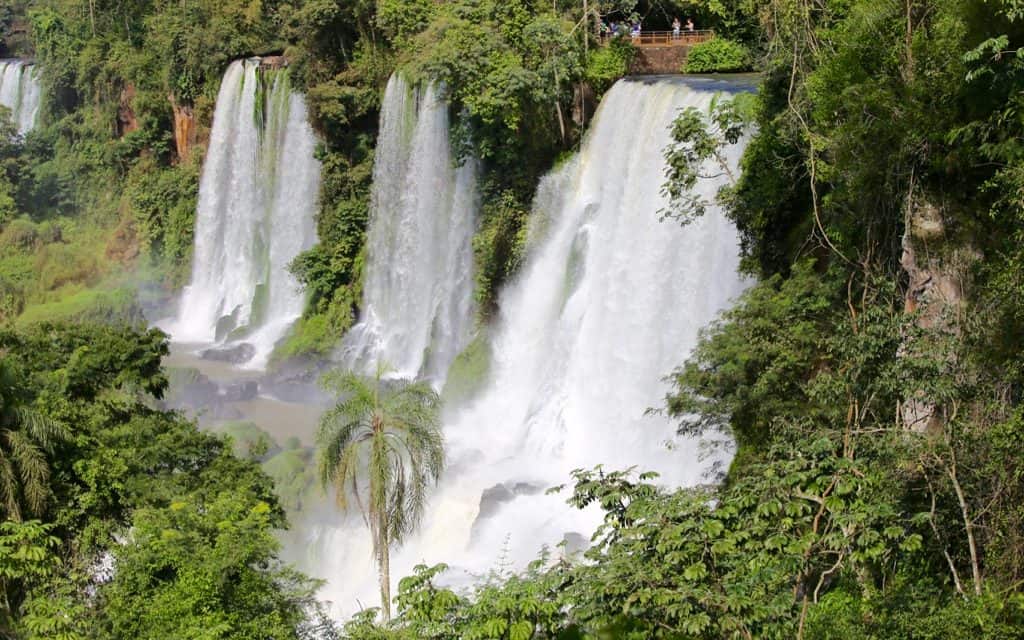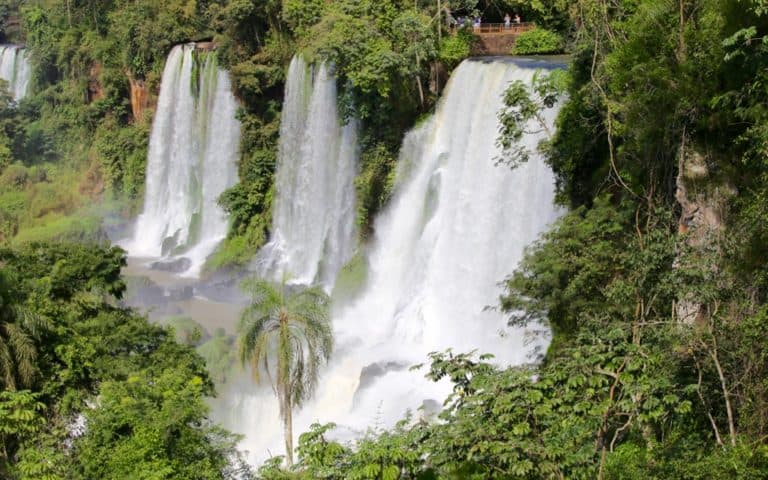 The Circuito Superior is considered the upper walking trail of the Iguazu Falls in Argentina. From this trail, which is a little over a mile-long, you can spot other falls including the Bossetti and the Chico falls. The Circuito Inferior is the lower walking trail that is less than one-mile long. It lies underneath the Circuito Superior but it has just as much beauty to see as the upper trail.
Argentina's Gran Adventure Boat Ride InTo the Falls
The Iguazu Falls boat ride known as the Gran Aventura offers guests an exciting 15-minute ride up to the Iguazu Falls via the Iguazu River. Similar to the famous Maid of the Mist ride of Niagara Falls, this boat ride will have you standing on edge to catch a glimpse of the beautiful flora, fauna, and falls. You might even get wet! Actually, there is no way to avoid getting wet, so just look forward to cooling off while on this ride! They do give you a dry bag to take with you, so you can keep your valuables, your backpack, camera, and a change of clothes dry!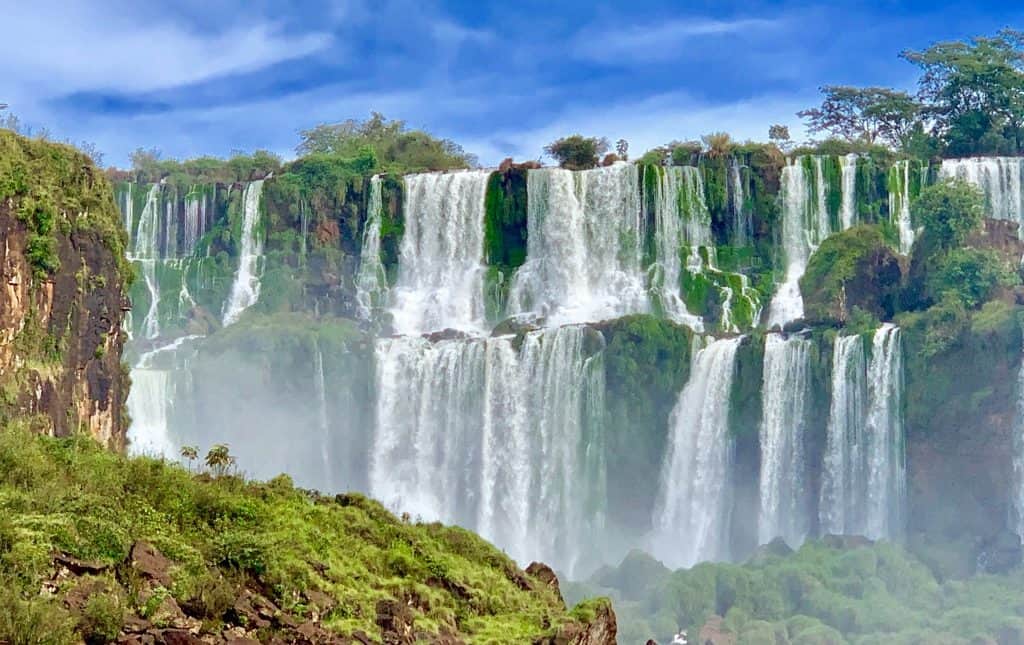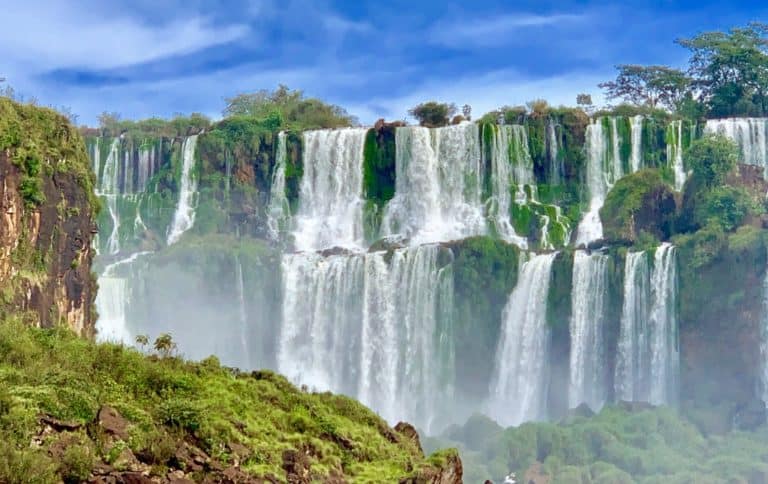 Where to Stay in Iguazu Falls on the Argentina Side
If you are looking for a place to stay near these towering falls, then take a glance at the suggestions below of lodging areas.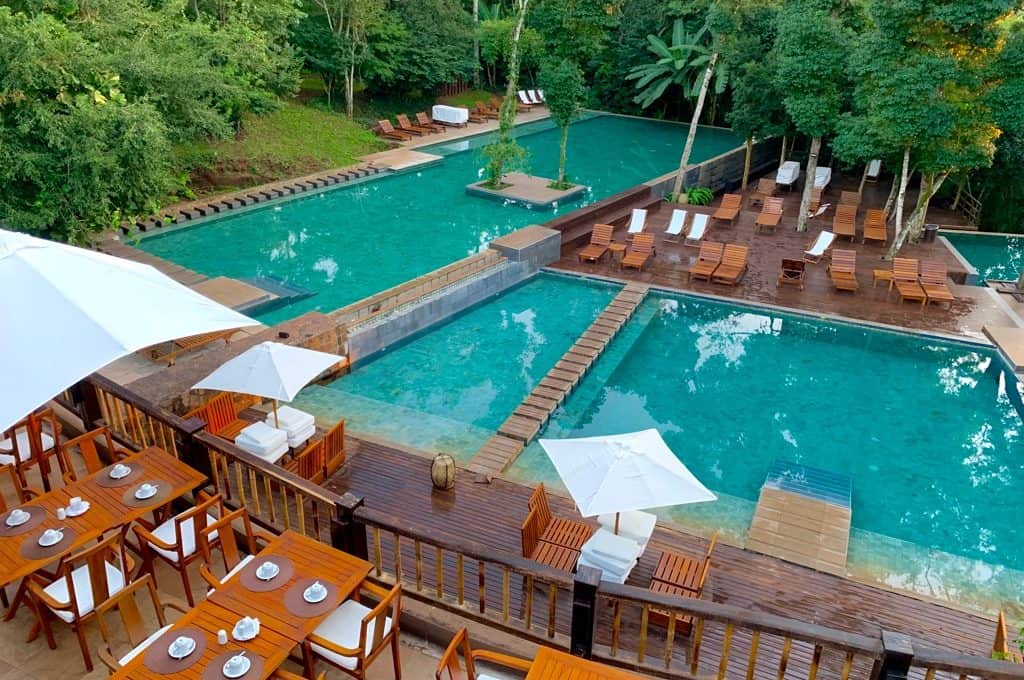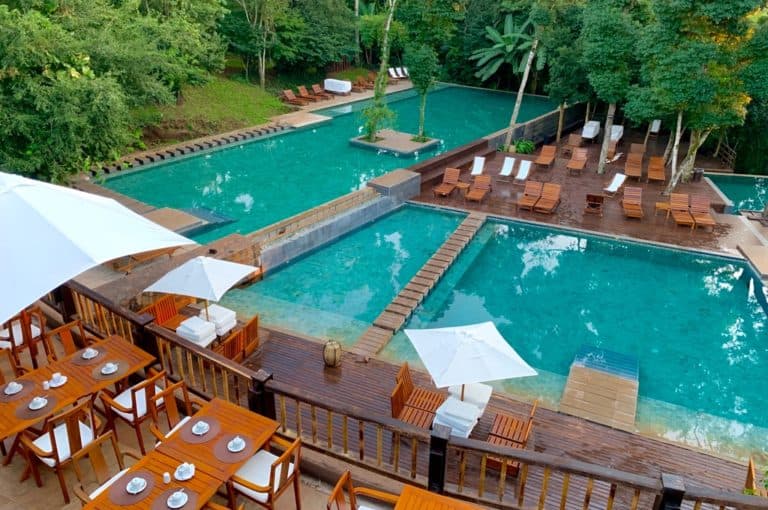 Less than a 20-minute ride from the airport will put you in front of this luxury destination within itself located in the jungle. Although this hotel is in the jungle, guests are sure to enjoy room service, a fitness center, a spa, and free Wi-Fi. This hotel is surrounded by nature, wildlife, and spectacular flora.
This is the place to immerse yourself in a luxurious hotel but with the added beauty of the jungle. More than 100 rooms make up this harmonious hotel, complete with stunning views. There are at least 10 restaurants located within a mile, as well as many attractions.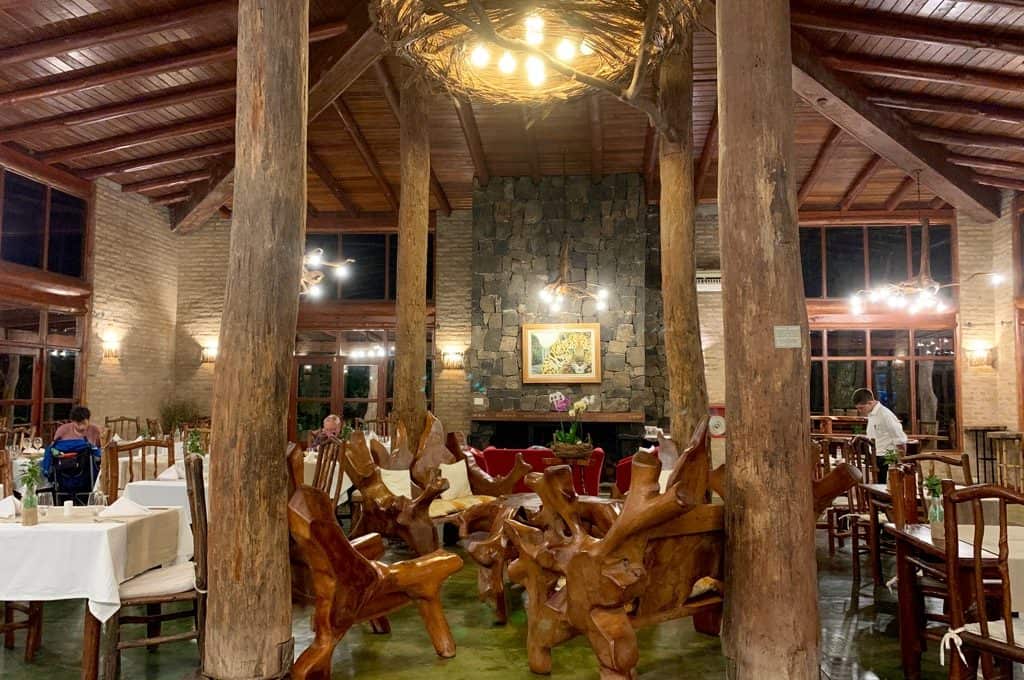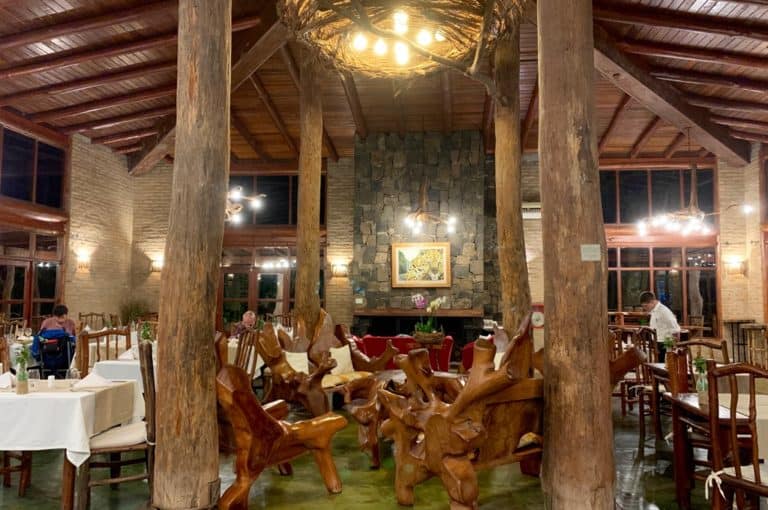 This is a moderate lodge that offers cultural experiences with the local natives. The furniture, paintings and other artifacts of this lodge were created by the local artists of the Iguazu area. This lodge offers guests free parking, a pool, and family rooms.
If you prefer to be in the center of the town of Iguazu, then this hotel is perfect. You can visit the Iguazu Falls within a 15-minute drive from this hotel. Near this hotel, guests will find the famously tasty meals of the Dona Maria Restaurant. Why not enjoy a unique dish from the Dona Maria Restaurant after a day at the Falls?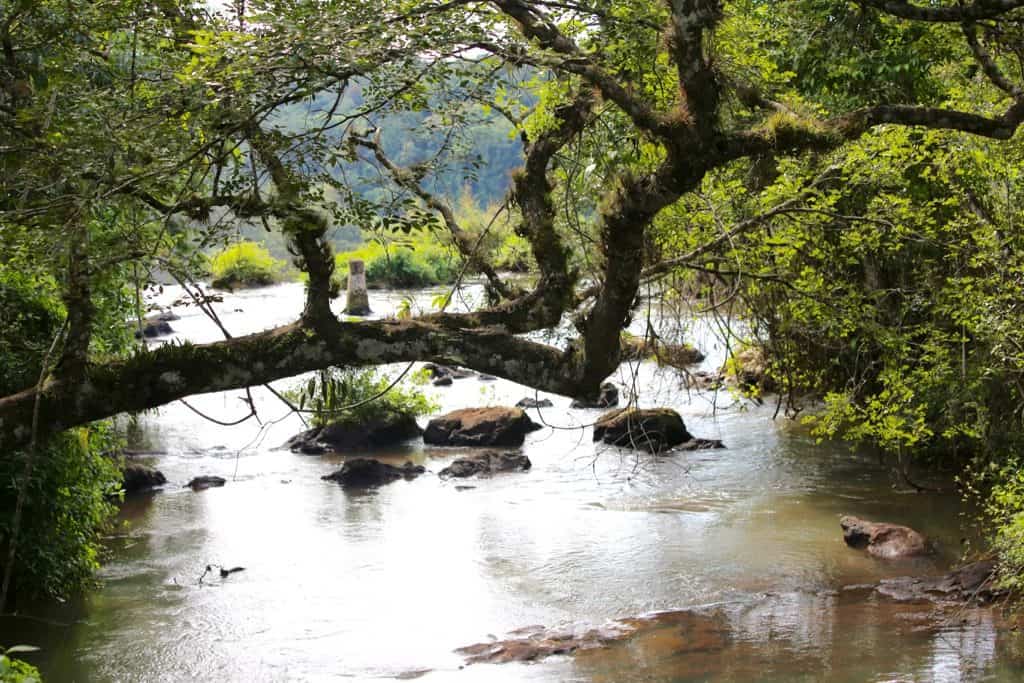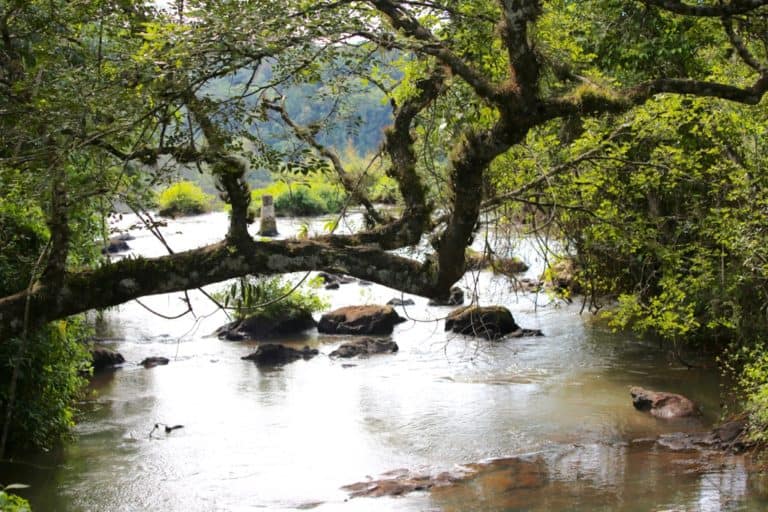 Now that you have had the chance to visit one of the "New 7 Wonders of Nature", what do you think? I thought it was spectacular! The Iguazu Falls in Argentina has shown the world their true beauty and people are flocking to see it in person. The cascading falls of the Devil's Throat and the walking trails over the Iguazu River will leave you yearning for more. The Argentina side of the falls will fill your mind with picturesque views, gorgeous waterfalls, and awe-inspiring flora. Visiting the Iguazu Falls in Argentina should be on everyone's bucket list, if it wasn't there before, it should be on there now!
Disclosure: As is common in the travel industry, I was provided with accommodations, meals and other compensation for the purposes of review by Yampu Travel. While it has not influenced my review, PointsandTravel.com believes in full disclosure of all potential conflicts of interest. All Photos were taken by the author/or were given permission from the photographer. Affiliate links may be located in this article.