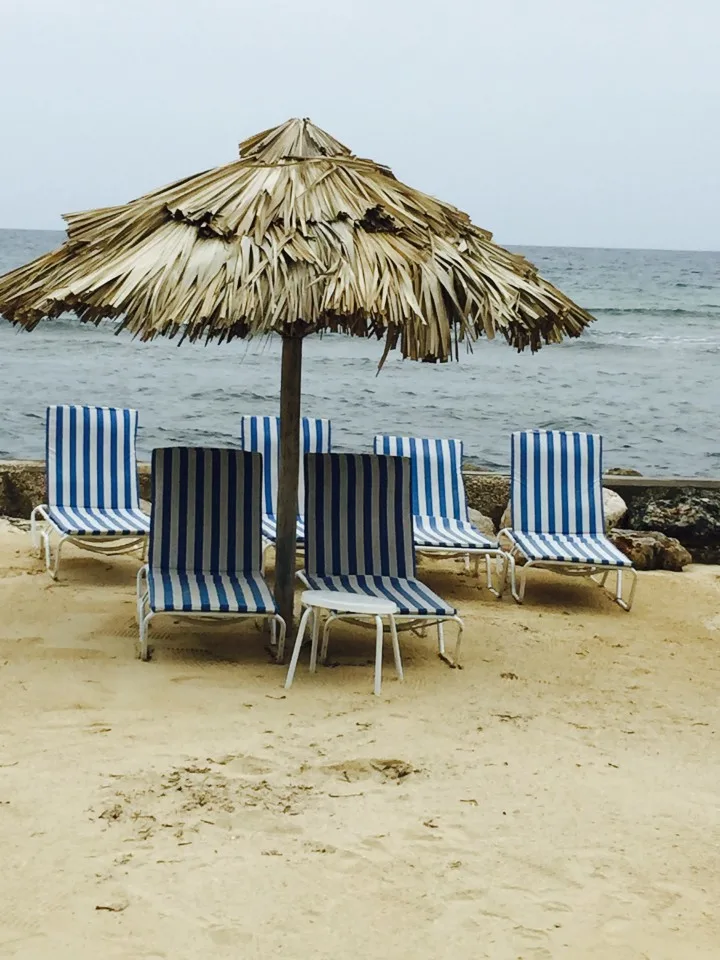 ---
What's in this post:
hide
Half Moon Jamaica
---
Far up ahead, I could see the majestic black wrought iron gates that would soon open up into a wealthy man's grand tropical paradise: Half Moon Jamaica. I only wanted some downtime to relax having already visited 12 countries this year at that point (and it was only May when I arrived in Jamaica). I knew I needed a break from traveling and work after being at the Sandals Ochi Rios grand opening last week. Then the Maloney boys joined me here at Half Moon for a little "R and R".
I had arrived at the place of Royalty in the Caribbean, but for once I was glad they were nowhere in sight! More than once, I have had heard of Royalty ruining one's vacation plans and I wanted nothing to spoil mine!
History of Half Moon Jamaica
Half Moon has the look and feel of money, not new money, but old money, a part of the upper crust. Half Moon Jamaica has been host to the rich and famous since 1957 and a long line of British Royalty has stayed here year after year. Rumor has it that the famous Jackie O penned her will right here in one of the cottages. It ends up that it is not a rumor, as documented by photos on the walls of the main lobby.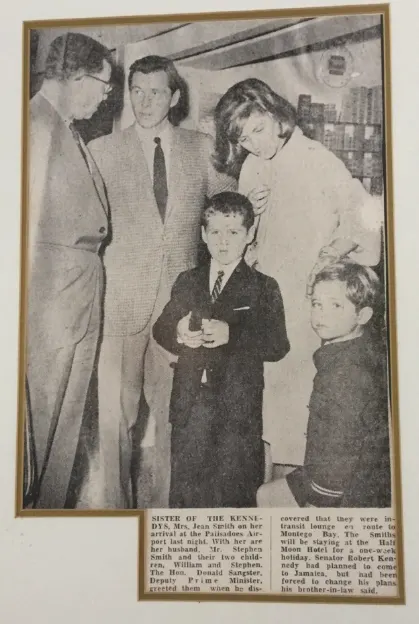 Titans in the business world from centuries past, with names such as Firestone, Armour, and Reynolds have all been here. This place was their place to come, to relax, and get away from it all.
Half Moon Jamaica – Villas, Cottages, and Rooms
And relax we did! While inside our beachfront villa suite, you can have everything you need from morning and night maid service, a butler, to a full-time cook, even a babysitter if you need it. You ask for it, and it can be done. Half Moon has a wide variety of accommodations to fit a wide variety of family's needs.
The Villa experience is perfect for a family who wants to stay together in the main area with separate bedrooms or you can choose two beachfront junior suites, that have lock-off doors between them. There are so many options for different styles of accommodations at Half Moon that I won't cover them all. The suites tend to be decorated in the "old world" tropical genre.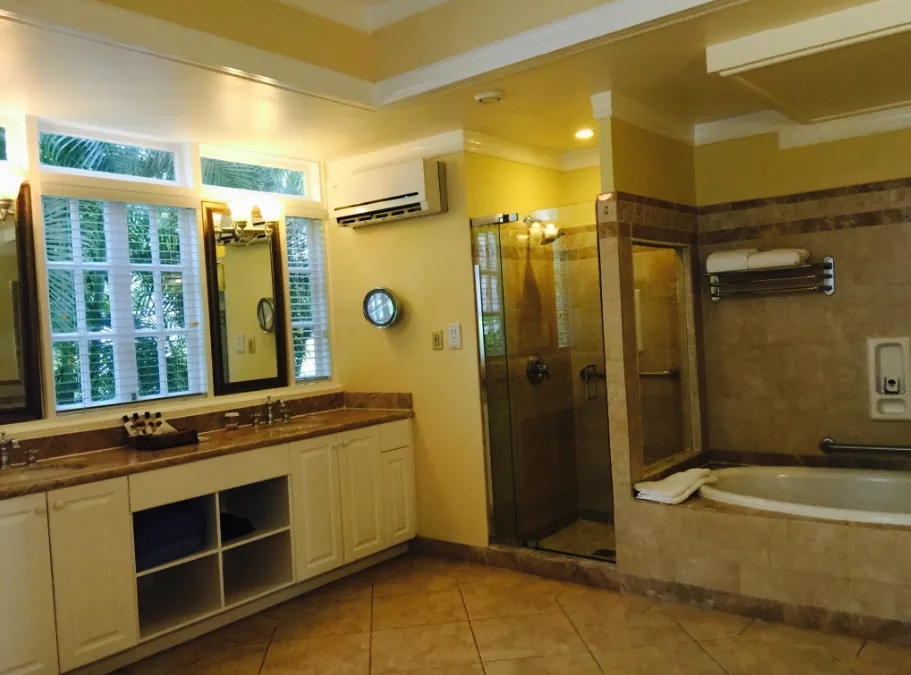 Half Moon Jamaica – Grounds
Tennis and Golf – Here at Half Moon Jamaica, they quite literally have it all. A huge golfing center, putting green, and 14 lit tennis courts for avid or weekend warriors. They also have a staff of golf pros you can work with. Plus games like Bocci Ball and Croquet.
Equestrian Center – Half Moon has one of the most majestic equestrian centers I have ever seen and you can take lessons as well. They also allow guests to ride along the beach.
Half Moon Jamaica – Resort Amenities
Bicycle and Golf Car Rental – There is a huge white tent on the property that houses hundreds of different styles of cruiser bicycles and golf carts for use. The bicycles are included in the price of any of the rooms so that you can have a way to get around this gigantic property. The golf carts come with each villa or can be rented with the junior suites.
Swimming Pools and Jacuzzis – These things are everywhere you look and many of the villas have private pools or they have private pools for a few villas, so there is no lack of pools here.
Even a Dolphin Center
Dolphin Center – Ok, not many places have one of these, but Half Moon has one. They have four dolphins, all born in captivity and the center is on a beach.
Half Moon Jamaica – And Don't Forget The Spa!
The Fern Spa – One of the first things I noticed on my morning walk, was not the spa (probably since I didn't see it at first), but the over-the-water bungalows they have for massage or therapy treatments down by the beach. The wooden bungalows looked perfect for a relaxing massage out on the water. They have a full-service spa on the premises as well.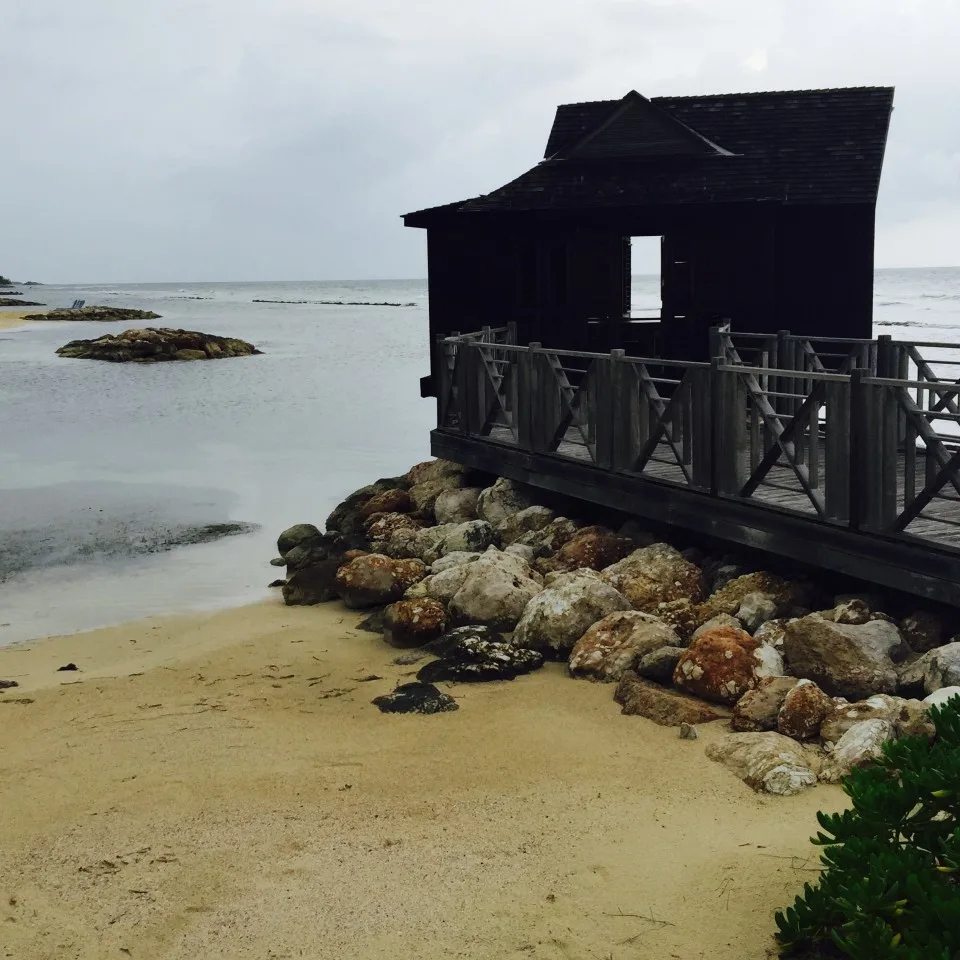 Even For Kids
Kids Play Village – There is an entire village dedicated to taking care of the kiddos with a full staff and lots of outdoor activities.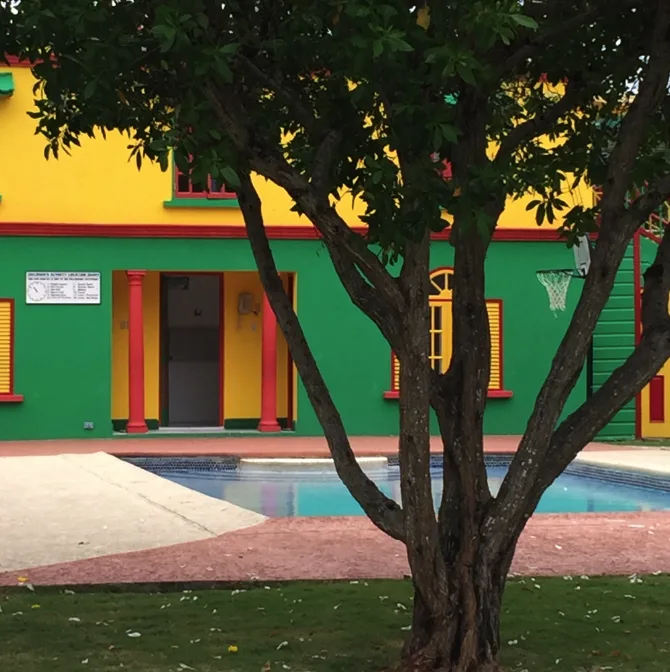 In addition to all the above-mentioned facilities, Half Moon also houses a commissary, a medical center, two gift shops, a dive center, a recreational sports center, multiple restaurants, a shopping village, a game of giant chess is set near the beach, and a memorial to a Cuban refugee boat that found land right on Half Moon's property in March of 1996!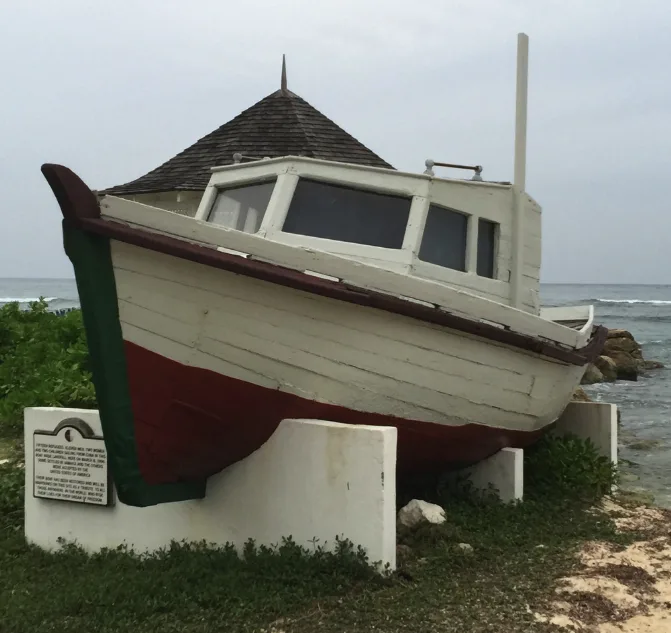 Recommended Reading:
5 Jamaican Travel Tips to Make Tour Trip Perfect
Rasta Man, I Love Sandals Ochi Rios, Jamaica
A Lesson Learned on Giving Back
Why All-Inclusive In Montego Bay Is The Way To Go
Disclosure: Myself and the Maloney Boys were guests of Half Moon Jamaica, however, the relaxing time we had, gazing at the ocean underneath our palapa was all our own.