---
UPDATE! Grand Velas Los Cabos Named #1 Luxury Hotel in Mexico, #8 in the World by TripAdvisor's 2020 Travelers' Choice Awards.
---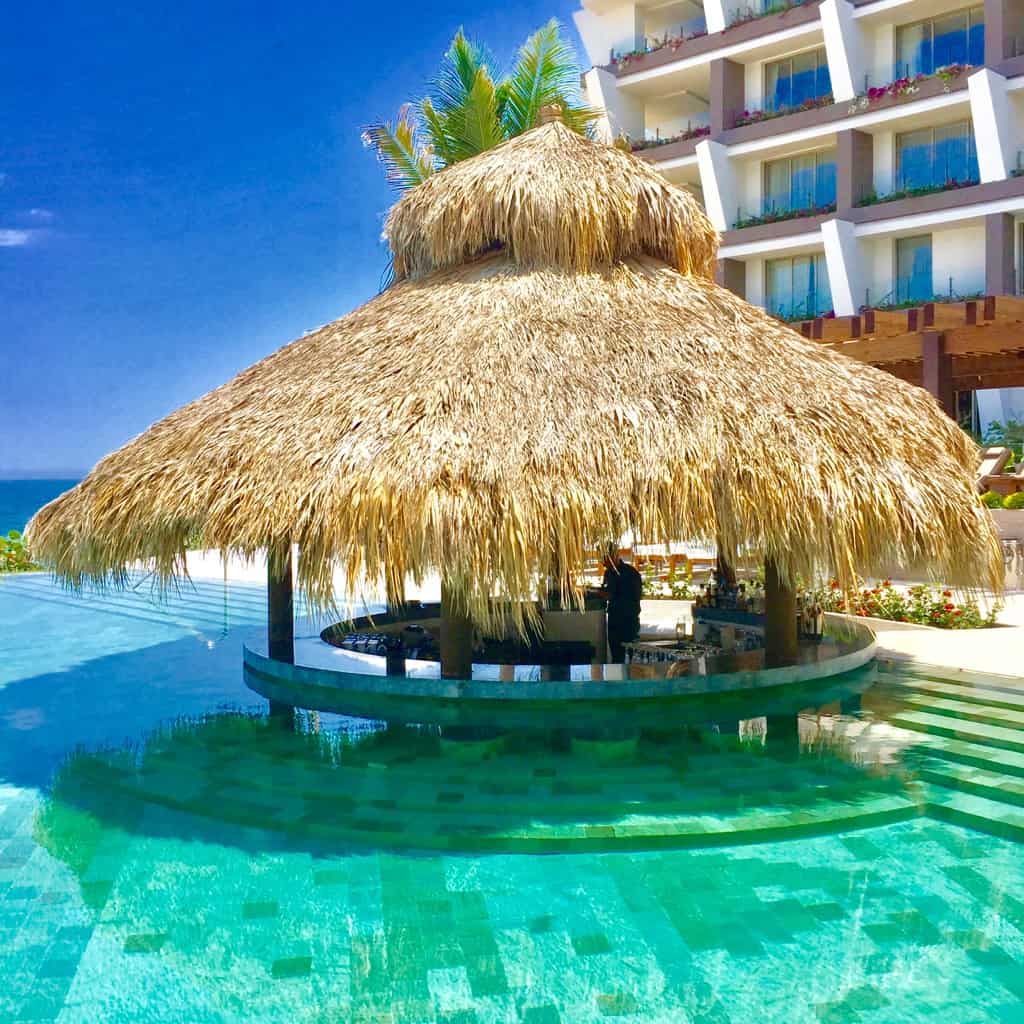 What's in this post:
hide
Cabos San Lucas, Mexico
For me, going on a real vacation has become increasingly important over the years. Since I work in the industry, many times I feel like I am photographing everything, never knowing what I will find. I really do enjoy my work and my job is no longer just about traveling. What I really enjoy is finding some deep meaning about a culture, its way of life, and its cuisine.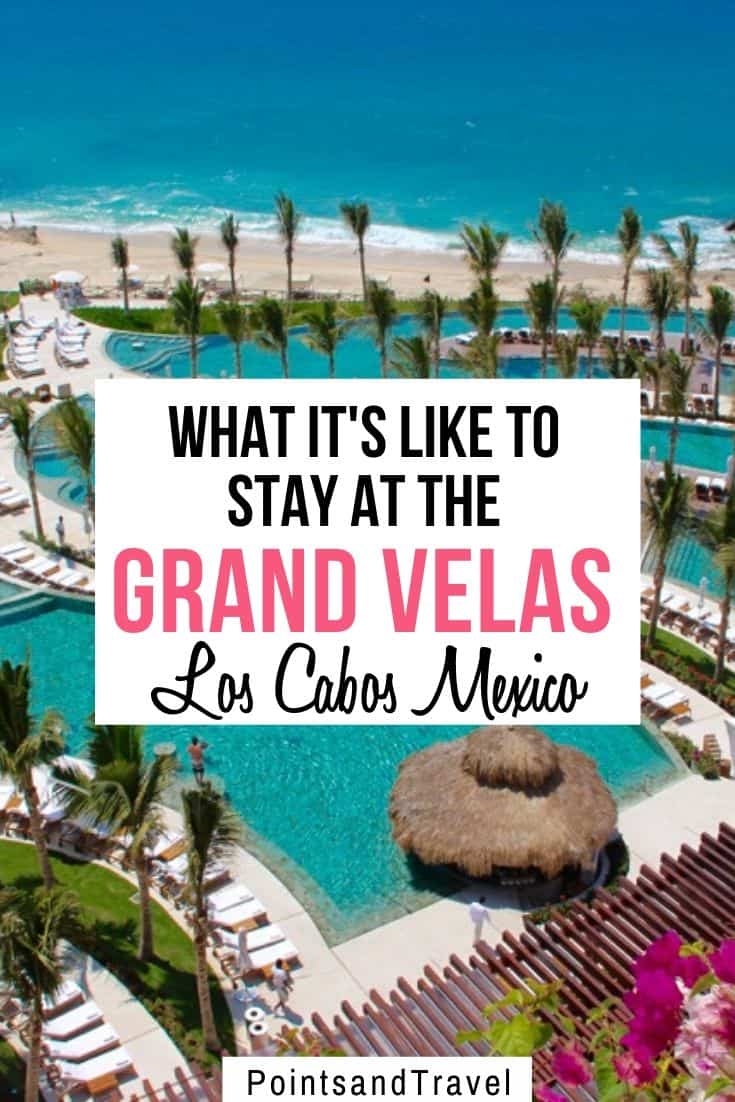 Whether I am deep in the jungles of Guyana, sighting polar bears in the wild, or on a Tanzania Safari, I want to "feel" a sense of place. But I also want to find a sense of deep relaxation when I encounter a place. I want to find a place that makes me feel comfortable. That's what happened when I stayed at the Grand Velas Los Cabos.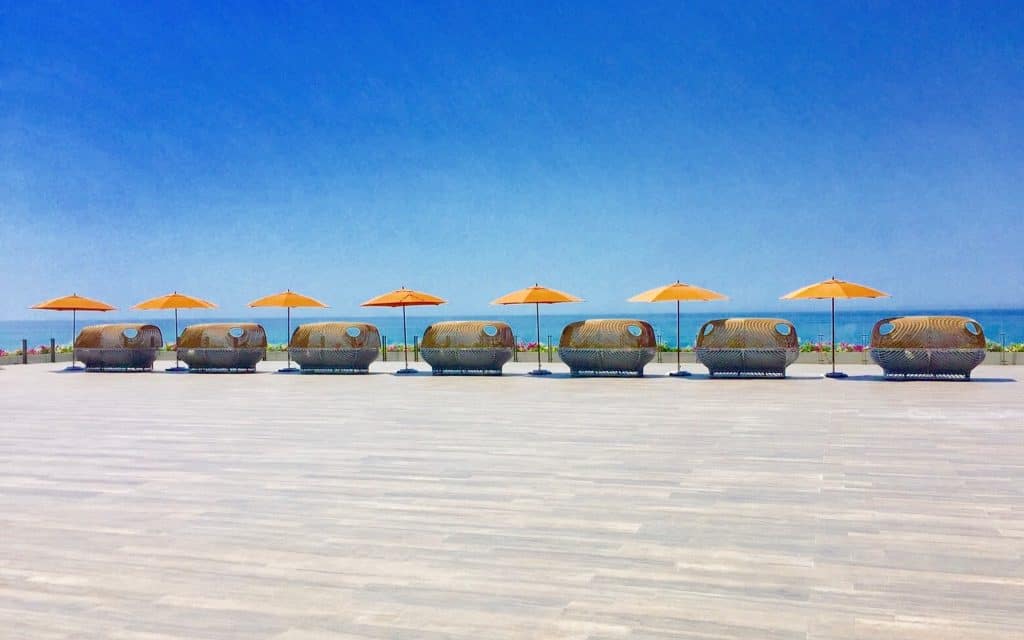 ---
Grand Velas Los Cabos Reviews
---
Dream of an Ultra-Luxury Resort?
So why do so many people dream of staying in ultra-luxury resorts with spas? Because that is where you encounter the people that take you there. Whether it be in the ayurvedic massages or out on wild ATV rides along the beach, or horseback riding in the jungle. They know how to excite your senses, yet let you feel a deep sense of relaxation once you are back safe and sound at the hotel. Sure, Los Cabos may be exotic to some, but for me, the Grand Velas Los Cabos actually made me feel like I was home! And so with that, I decided to share my experiences with you, so here is my review of Grand Velas Los Cabos.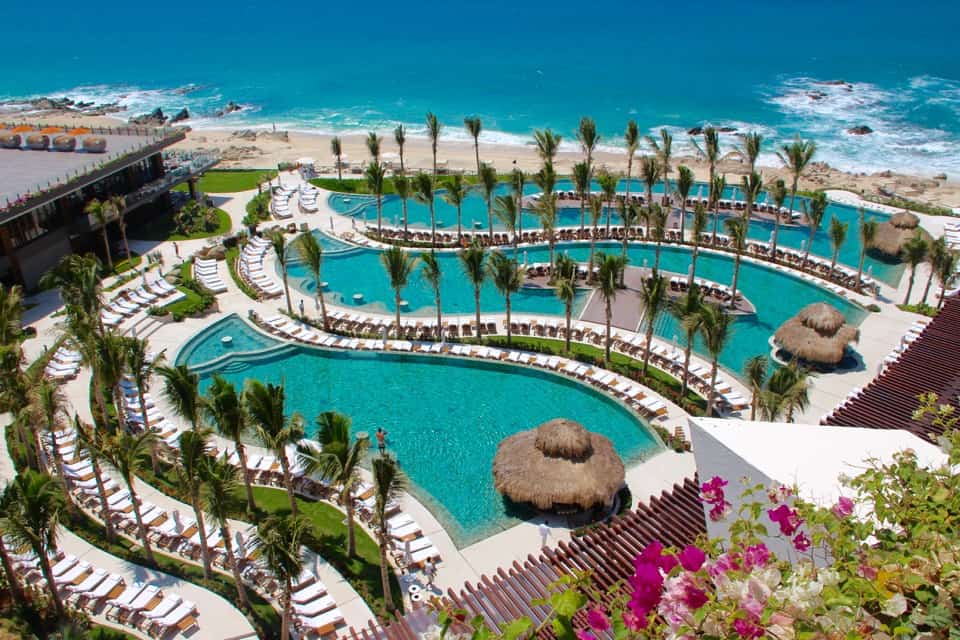 My Grand Velas Los Cabos Review
Oh, and I forgot to tell you – Grand Velas Los Cabos is an all-inclusive resort! It is located between Cabo San Lucas and San Jose del Cabo. Here the sand is soft and golden, the ocean is layered in shades of turquoise blue, and the hotel is architecturally luscious. The entrance foyer is literally a window to paradise. With two enormous walls that frame the direct ocean view, it's like a painting, only it is live! The entrance is used as a focal point, with a soaring three-story foyer. I certainly can remember the moment I arrived, that I had butterflies in my stomach, it was that feeling you get when you're hoping to have the vacation of your dreams… and you do!
---
And the Grand Velas Los Cabos Resort is nothing like any ordinary all-inclusive!
---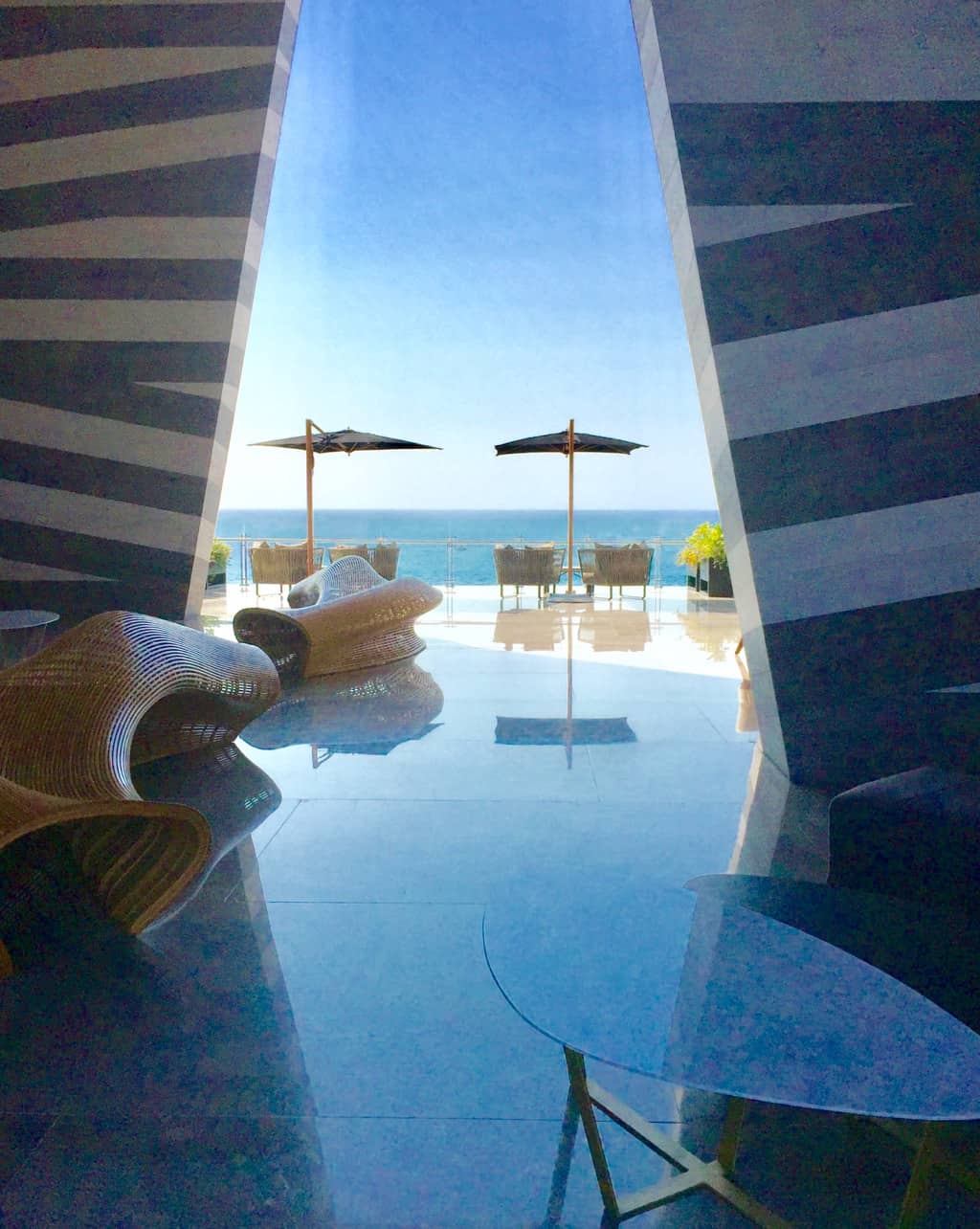 Grand Velas Makes You Feel Like A Rock Star!
Feeling a bit rock star-ish or at the very least like a multi-millionaire, I imagine what it would be like to being uber-rich and famous… How would one adjust to being waited on hand and foot? I imagine that this is how one learns how to be graceful (or not!). With a staff ratio of 3 to 1, I had to learn that there are people who are dependent upon my grace as I sit at the perfect spot for viewing where the gorgeous Sea of Cortez and the Pacific Ocean meet.
But you know what? REAL rockstars do come for a visit and to get some rest and relaxation. In fact, Actress Juliette Lewis and Rocker Tommy Lee were both recently here! You just never know who you will run into!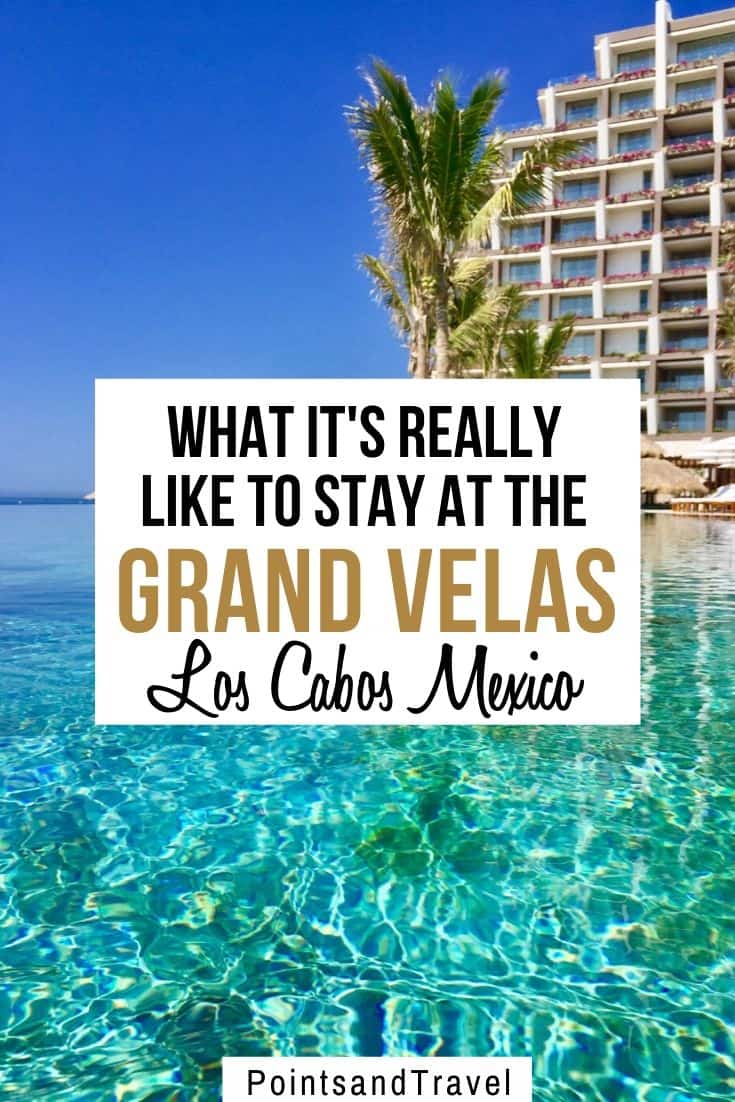 Luxury Travel Writer Have the Scoop!
I knew the minute I was going to Los Cabos that I wanted to stay here. As a luxury travel writer, I get the inside scoop on the luxury places that the luxury travel writers are buzzing about. And as they say, "This was one for the books." I couldn't wait to experience it for myself. Grand Velas opened as recently as November of 2016 and is the latest of the family-owned Grand Velas group of hotels in Mexico. So keep reading on for my Grand Velas Los Cabos review!

Get the Whole Hotel To Yourself – Practically!
What I didn't expect when I arrived is that I was going to have almost the entire three hundred and four ocean-view suite hotel to myself practically! I happened to be going to Los Cabos during the shoulder season in June. I was there for an Expedia Mexico Conference, where I was a panelist for the Grand Velas talking to about 100 hoteliers about how to work with digital influencers in the field of travel. The conference only lasted one day, but my husband was flying in to meet me for the weekend!
Arriving in my suburban pickup from the airport, I couldn't wait to jump out and run to my long-awaited, ocean-view suite. But when you enter a place like this, you have to act calm, cool, and collective and not like you are jumping around and screaming inside with excitement about your stay.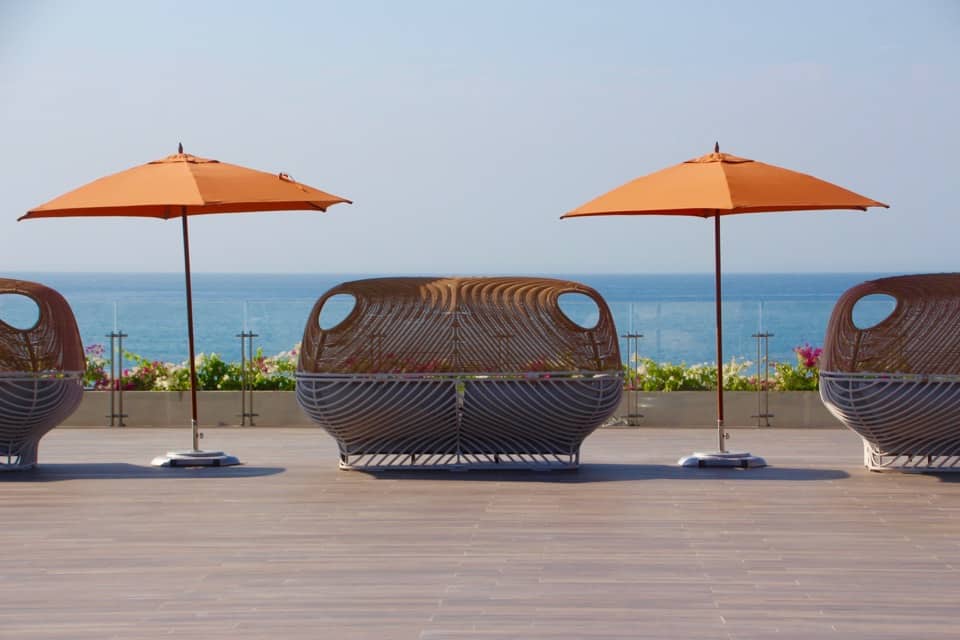 Be Sure and Act COOL!
So that is what I did, I acted cool, even though I was a hot mess from the temperatures outside that were rising by the minute. Once it was articulated by the white-clad attendants that a new guest had arrived, they sent over a staff member for my personal check-in.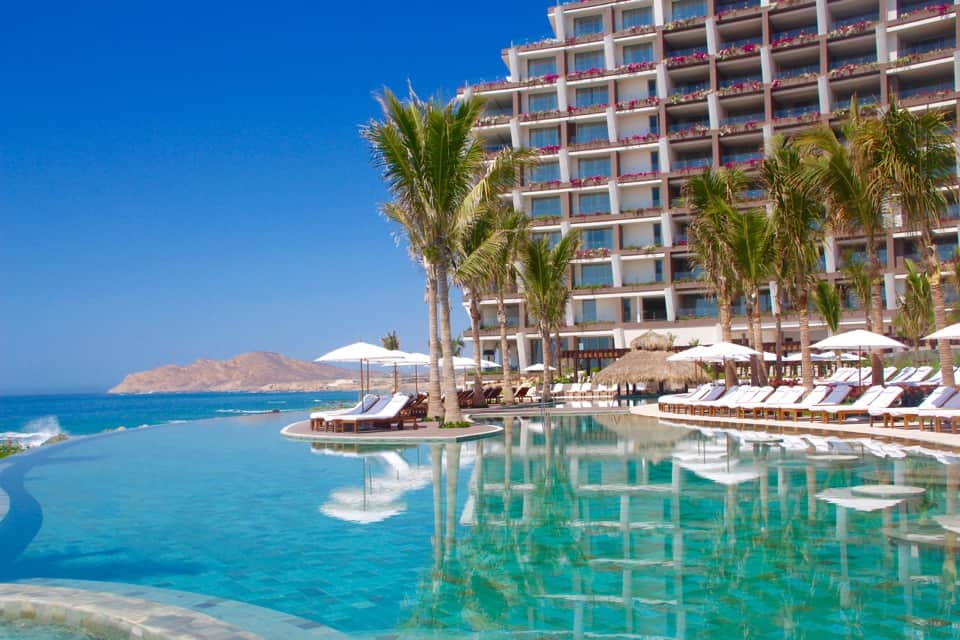 In the meantime, her colleague brought over a welcome drink. And another attendant appeared with freshly moistened towels. The attendant then brought me over to the best view from the resort which is in the lobby. She had me sit in a comfortable chair, and called another colleague who handled the "upper floor suite stays". This guy was to be my personal butler for the rest of my stay. They even had a masseuse standing by for a neck and shoulder massage!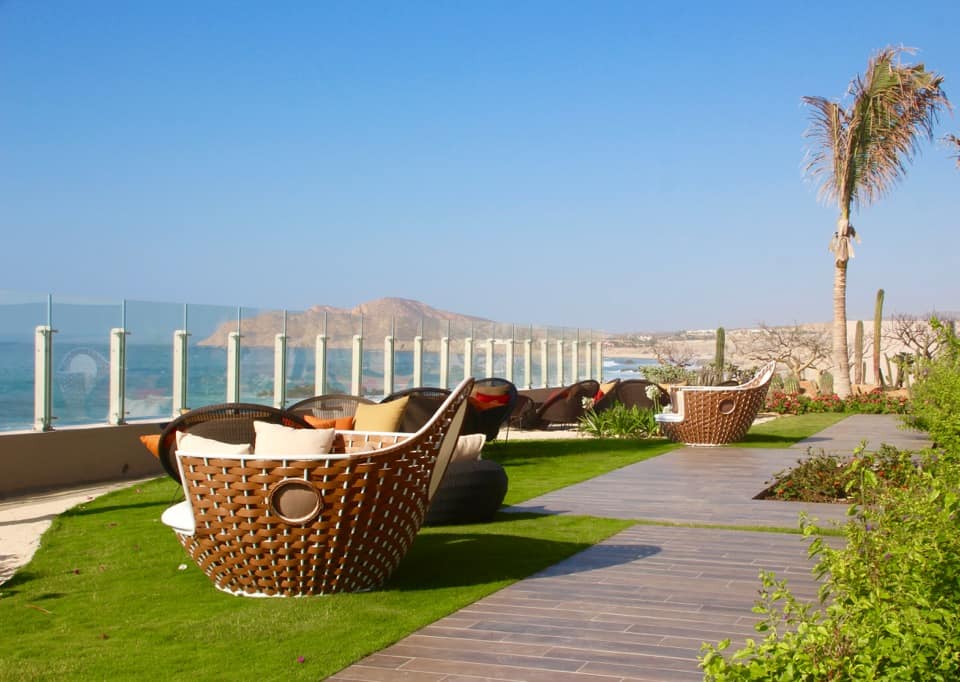 ---
My first sensation at the Grand Velas Los Cabos was the feeling of stress melting away!
Having checked into so many fabulous hotels around the world, it's sometimes hard to be truly wowed. But I was! It was a WOW moment!
---
Luxury Provides Service
I realize that this luxury hotel is all about meeting one's desires, not necessarily their needs. These desires require that some sort of choice and definition are implied, which is why they foresee your every move. It seems that true luxury hotels these days are all about defined choices and taking service to a whole new level. Grand Velas Los Cabos has made sure that all your choices and desires are known the moment you arrive.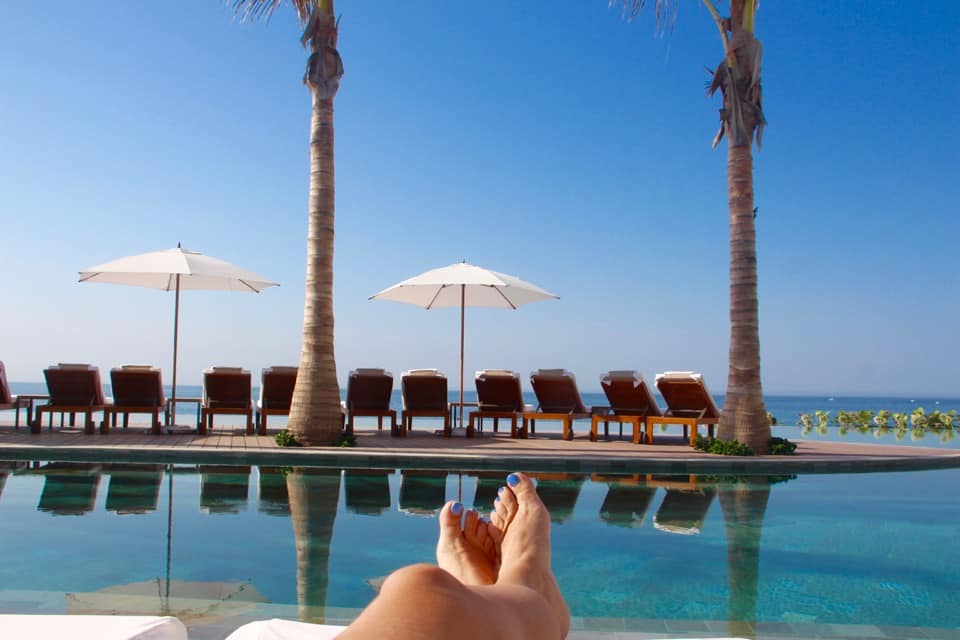 ---
I once read:
"… A hotel's secret is that it's only a seeming mini-break from the rights and wrongs of a home."
Well, Grand Velas Los Cabos dwells in the world of mini-breaks!
---

The Grand Velas Los Cabos has upped the game in the all-inclusive experience in the Los Cabos region to a whole new level. Just like my previous stay at the Grand Velas Riviera Maya, the all-inclusive's game has changed, and now meets the upscale client's needs. I do kinda like having everything handled, so you don't feel nickel and dimed in a luxury spa resort.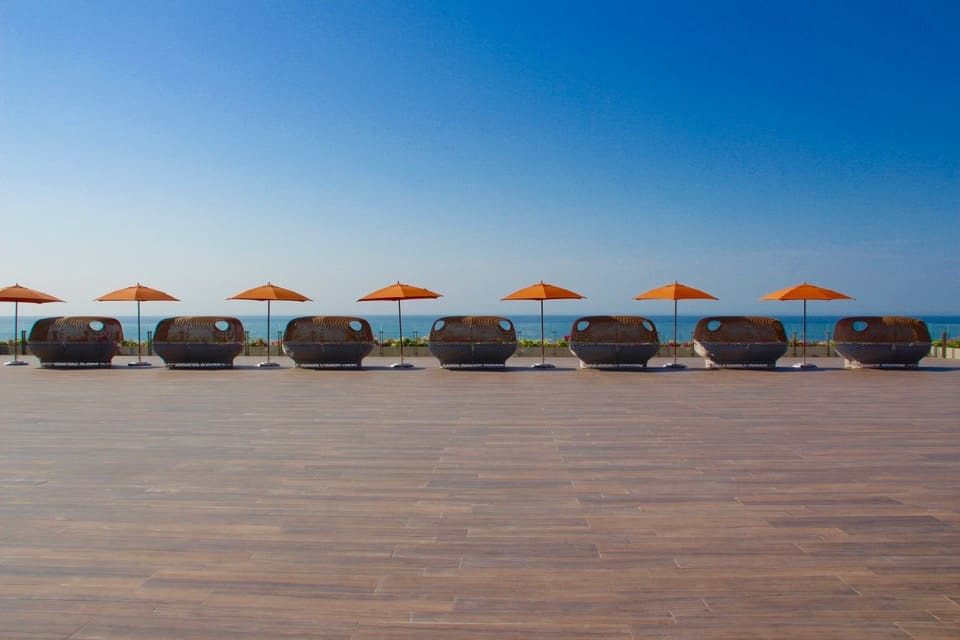 The Architecture Alone is Worth A Visit
The Grand Velas Los Cabos is just one of the latest all-inclusive luxury resort to pop up in this not-so-sleepy Baja California town. This particular brand is owned by the Velas family and is the fifth hotel in their collection. They built the Los Cabos location where you can see the layers of the azul blue ocean from the curved half-moon space of the lobby. The architect, Roberto Elias, designed the hotel with the entrance as a focal point, where it has a soaring three-story entrance and a stunning view. Looking around the lobby, I could easily see that the $150 million they put into this place was well spent.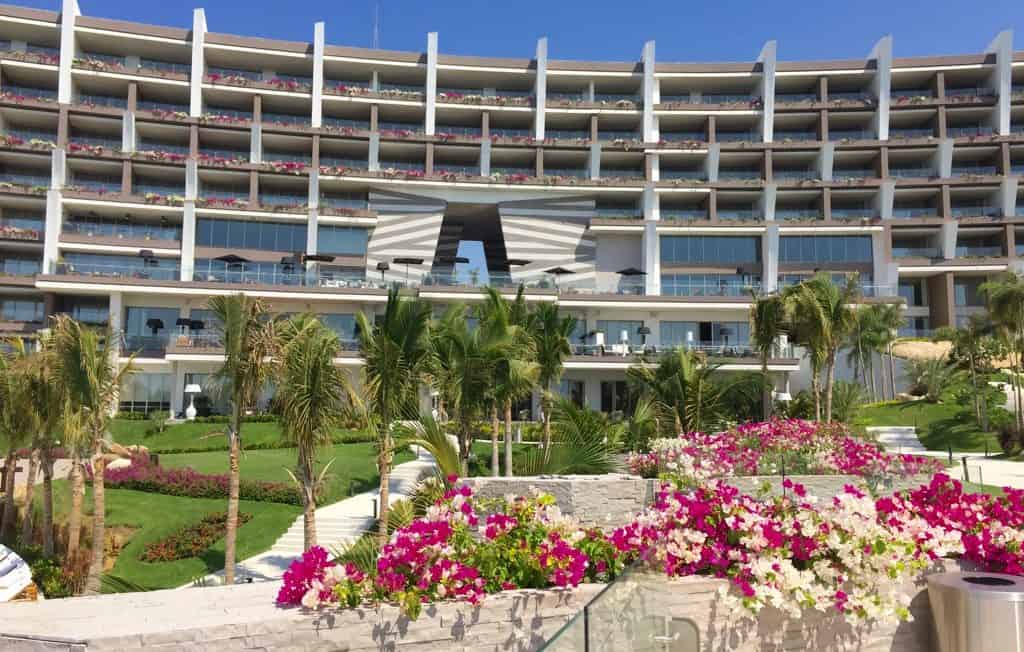 The architecture alone is dreamy and creative, as Mr. Elias created the resort in the shape of a ship's sails (which is one of the meanings of the word "Velas" in Spanish!). Where each room has an ocean view and offers privacy between each suite's balcony. There is no peeking around to see what your neighbor is doing – pure privacy. The Grand Velas has an upscale, modern Mexico feel.
---
They also incorporated the whimsical artwork of Mexican artist Sergio Bustamante in the lobby stating:
"Aqui empieza la magia"
or
"The magic begins here!"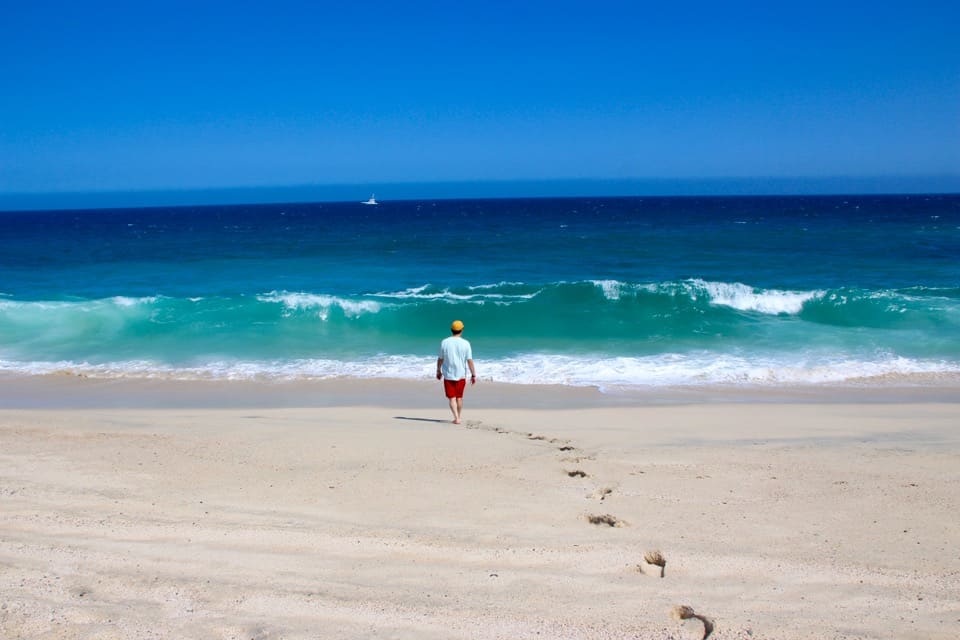 ---
It is true, the magic truly does begin here.
Grand Velas Los Cabos has elevated the Bar Once Again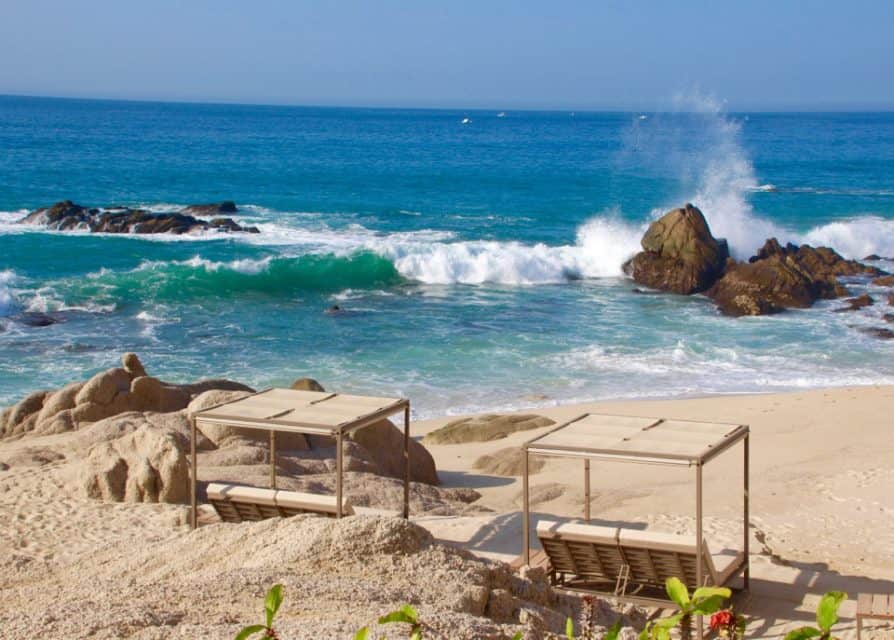 ---
The Ocean View Suite
Where the suite becomes part of the tourist's primary experience of travel
I stayed in suite #805, an Ambassador Class Suite, which is on the eighth-floor and measures about 1,200 square feet! This includes a spacious outdoor balcony with a double-wide chaise facing the ocean. The king bed and pillows are what dreams are made from and are obviously high-end products. There is an abundance of electrical outlets near the bed on both sides (oh the joy!).
Most of the suites are Grand Velas Ambassador Class Suites. But a few others, in fact, 21 one of them are Grand Velas Grand Class Suites and have private plunge pools on their terraces! Wowza!
The Bathroom
The bathroom is huge, with a rain shower and a Jacuzzi tub. Oh, and you can see the ocean view from the bathtub. And you will use L'Occitane products, of course! There's even a flat-iron styling device for me in the bathroom (as well as a hairdryer!).
The mini bar is stocked full of goodies: Grand Velas labeled tequila, wine, Nespresso coffee, sodas, beer, water, and fresh fruit all included and refreshed daily. Every suite includes a butler, who acts as your personal concierge throughout your stay. Literally, you could go on holiday here and never step out of your suite. But then again, you should go down to the pools, the spa, and the restaurants!
---
Need more proof?
The Grand Velas Los Cabos recently snagged the best AAA Five-Diamond resorts in the world.
---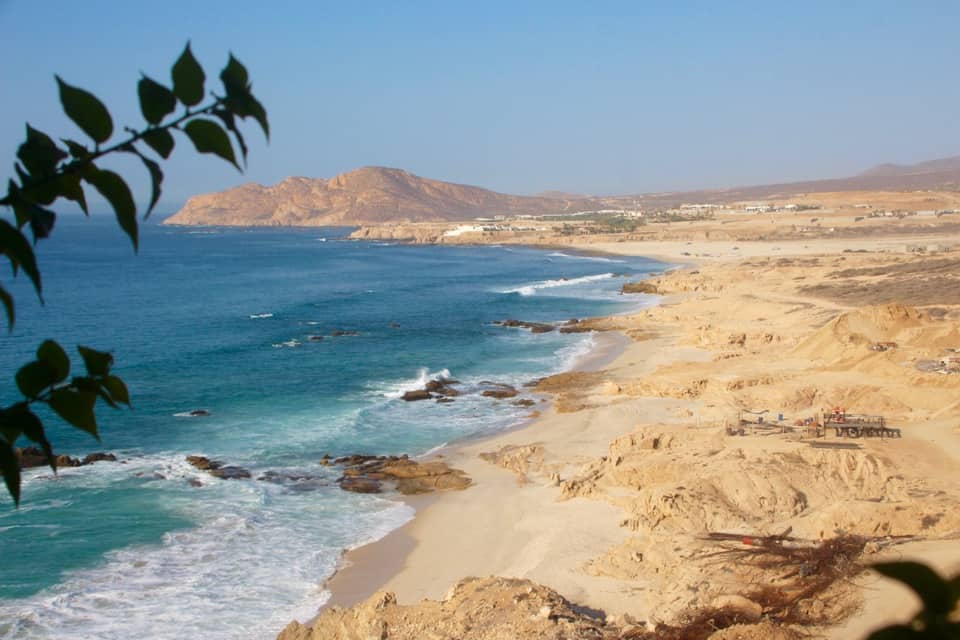 The Seductive Infinity Pools
Where a day at the beach is defined
With its seductive infinity pool on the edge of Land's End, it is nothing short of stunning. This was one of my favorite parts of the Grand Velas, the pools. There is not only one infinity pool, but several, all infinity pools that cascade down to the last one, each increasing with the coolness of the temperature of the water.
Pool Butlers!
There is also plenty of places to recline and setup lounging for the day, as this place is massive and has you covered as far as drinks, towels, and relaxation spots in the shade. The attendants are always nearby to bring you what you desire. You could also go down to the beach where there are cabanas set up in the sand. They give service out there too! Just so you are aware, this is a no-swim beach, as the Sea of Cortez and the Atlantic Ocean converge at Land's End and it is posted as a dangerous, black flag, no ocean swimming area. But then again, who cares when you have all this luxury at the Grand Velas Los Cabos?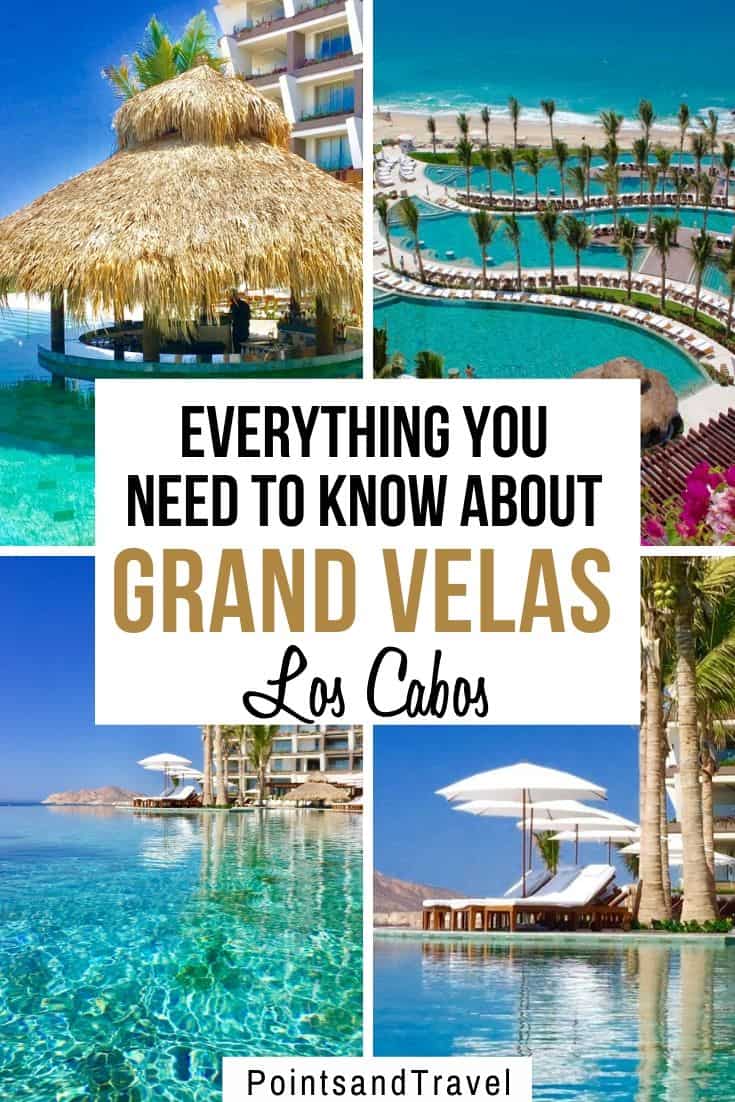 The Spa Experience
The moment where true relaxation begins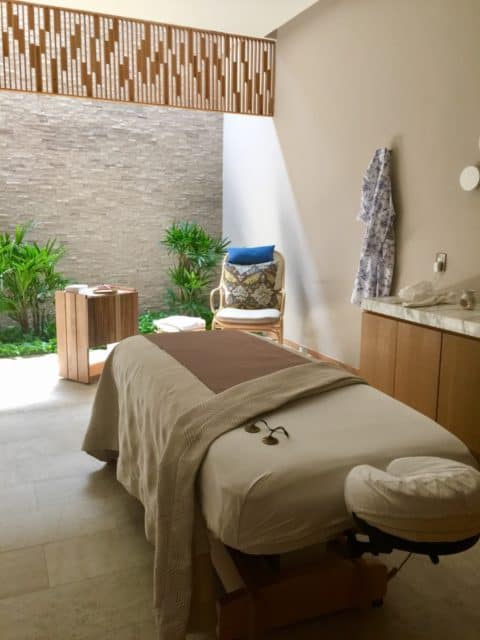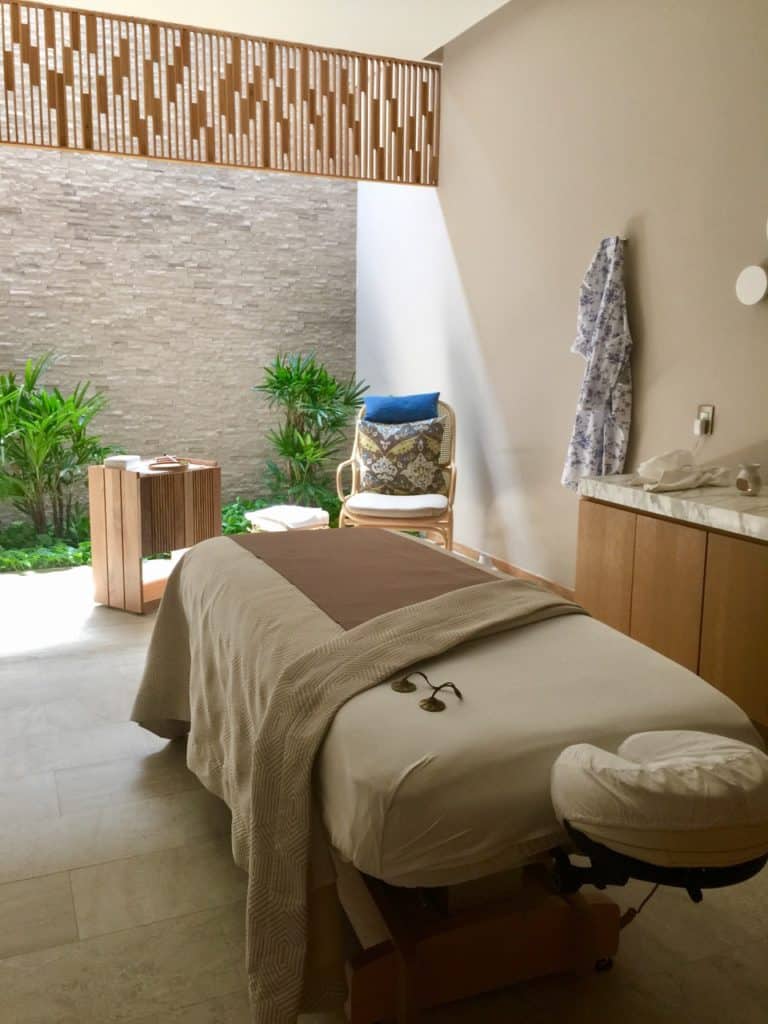 The spa treatments are one of the few extras at this hotel that are not included, but at the very least, you must experience the water journey of hydrotherapy pools. But if you do book a spa treatment, then you get free reign of the "water journey". My husband and I both had luxurious massages and then met at the hydrotherapy lounge for a wonderful spa experience.
We were booked for a seven-step "water journey" with a guided, hot-and-cold hydrotherapy experience. Being led by a spa valet, we begin by soaking in the warm pools and then through to cold. We tried different water jets of every type and style that massaged our backs, shoulders, calves, and other parts of our bodies.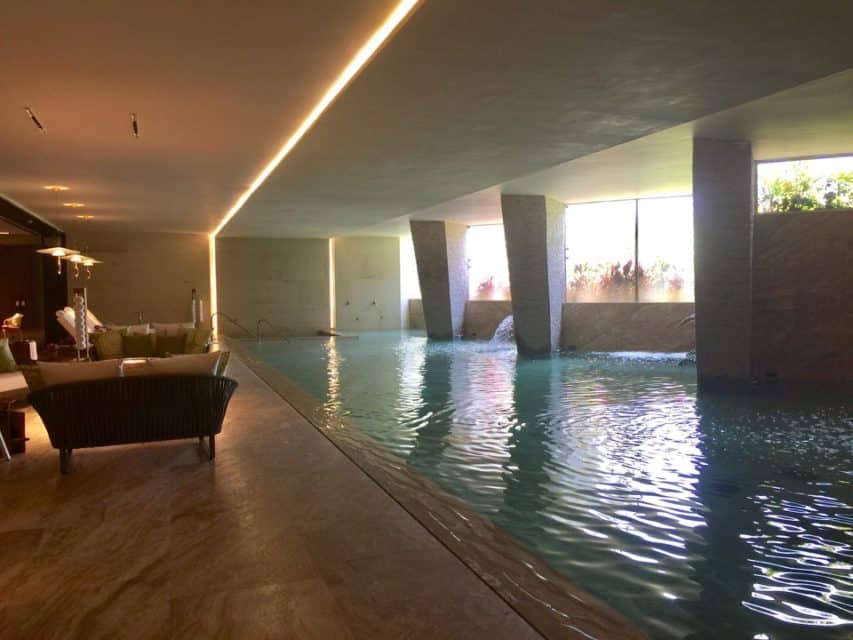 The Grand Velas Los Cabos has saunas, steam rooms, ice rooms, bubble beds, and polar pools. We absolutely loved our underwater bubble bed experience! Better hang on or float away! Later when part of the experience was over, we were given cucumber slices for our eyes and a super cold facecloth for our foreheads. Then we went inside the tiled ice room, and by the time we entered the eucalyptus-scented steam cave, we were almost ready to fall asleep under its starry lights. Our last stage was heated stone lounges, which was a perfect way to end the treatment. This spa is a "do not miss" portion of the experience at Grand Velas Los Cabos.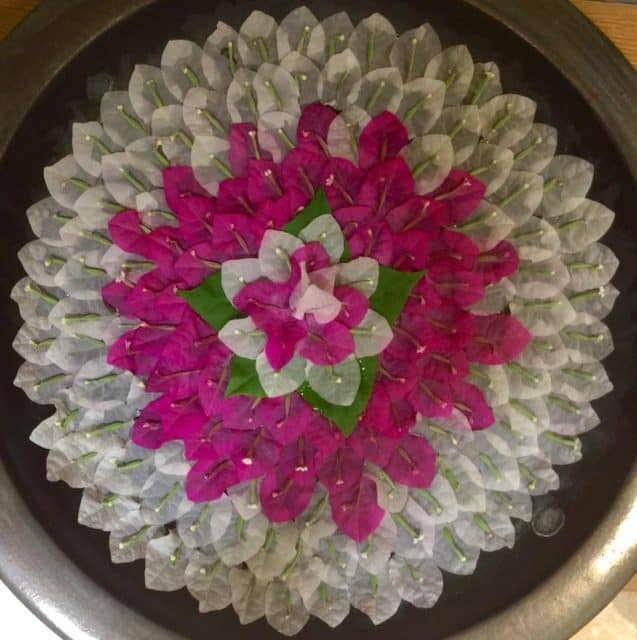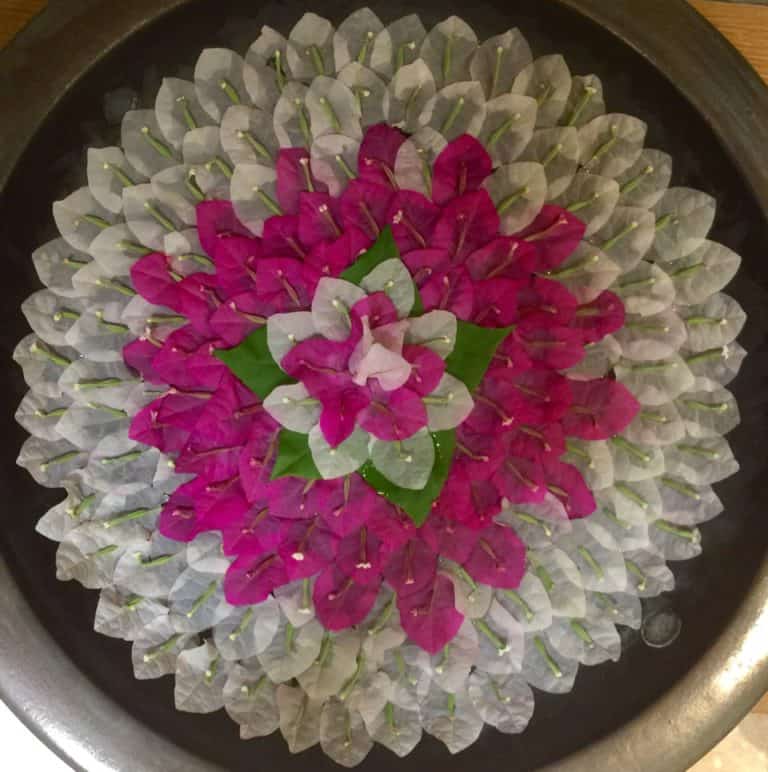 8 Upscale and Fine Dining Restaurants, and a Cafe
Where You will never go hungry!
Sometimes there's something slightly silly about being followed around by your personal waiter to your breakfast table – him carrying your morning breakfast plate in his hands while walking directly behind you. As I sit, he takes my napkin and places it in my lap, asking me if there is anything else that I might need. Seriously, what else could one need?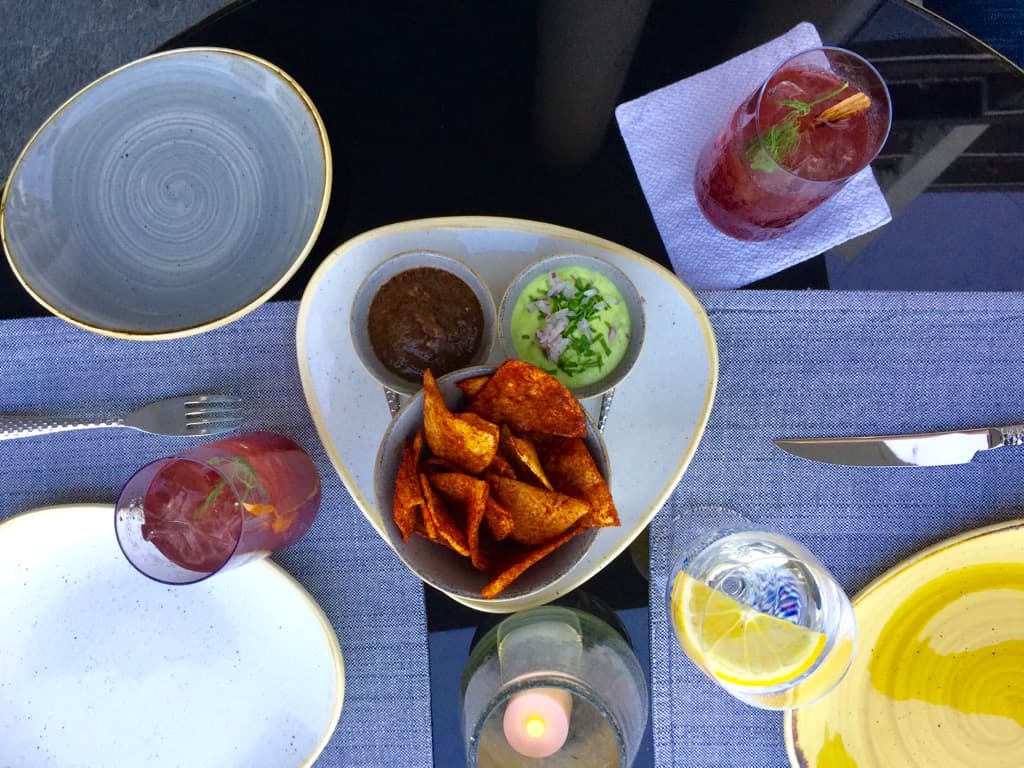 Count them: Seven restaurants that all serve dinner; plus, a café that is open all day. The dinner places do require a reservation, but your concierge butler can take care of that. They are all casual-chic dress, as no one wears shorts or flip-flops to dinner, but instead, casual-elegant beach style is best. Keep this in mind as you pack for this trip. If you don't feel like going downstairs for dinner, you can always order the included room service!
Azul – International Buffet, sitting in the open-air Azul Cafe!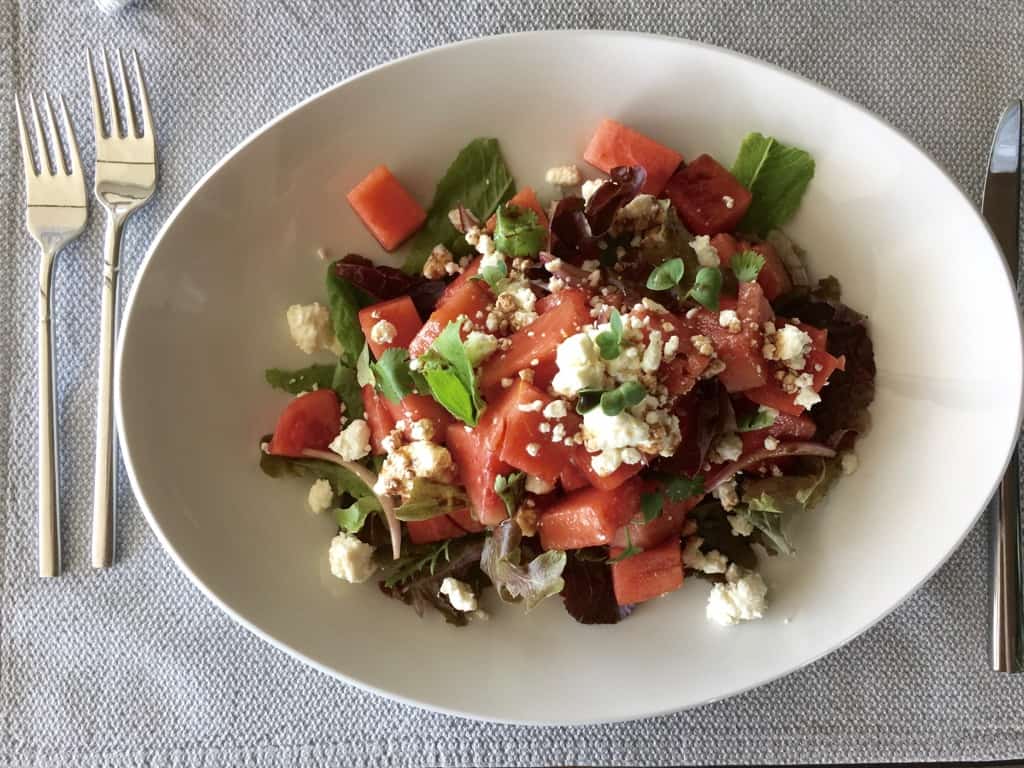 Cocina De Autor – Playful 10 Course Tasting Menu with a 2 Michelin Star Chef!
Velas 10 – Beef and Seafood Restaurant
Pilaf – French Fine Dining
Lucca – Authentic Italian Cuisine
Frida – Authentic Mexican Cuisine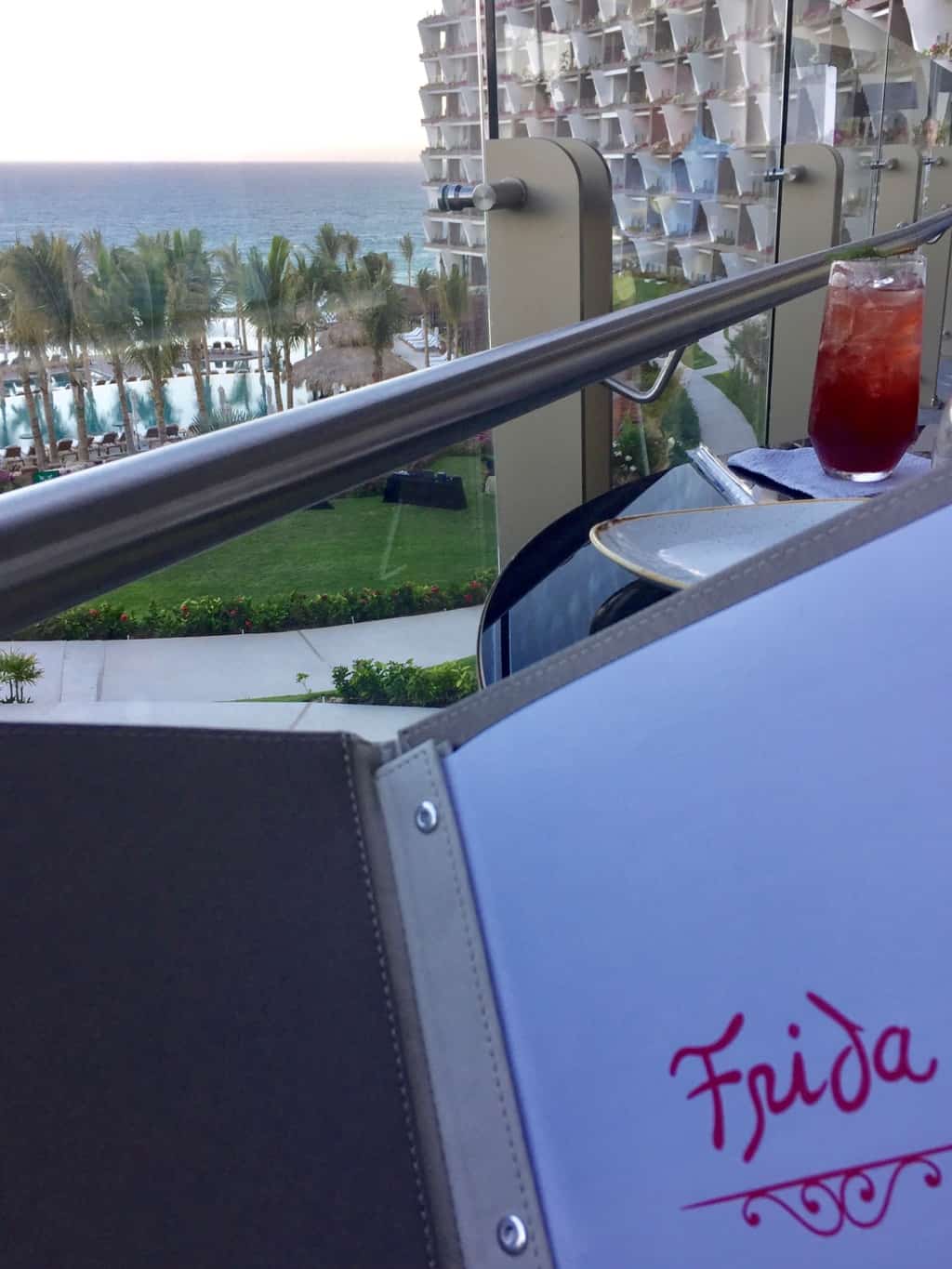 Cabrilla – Poolside café – fresh fish of the day and ceviche
Amat Café – Sandwiches, sweet treats, smoothies and open all-day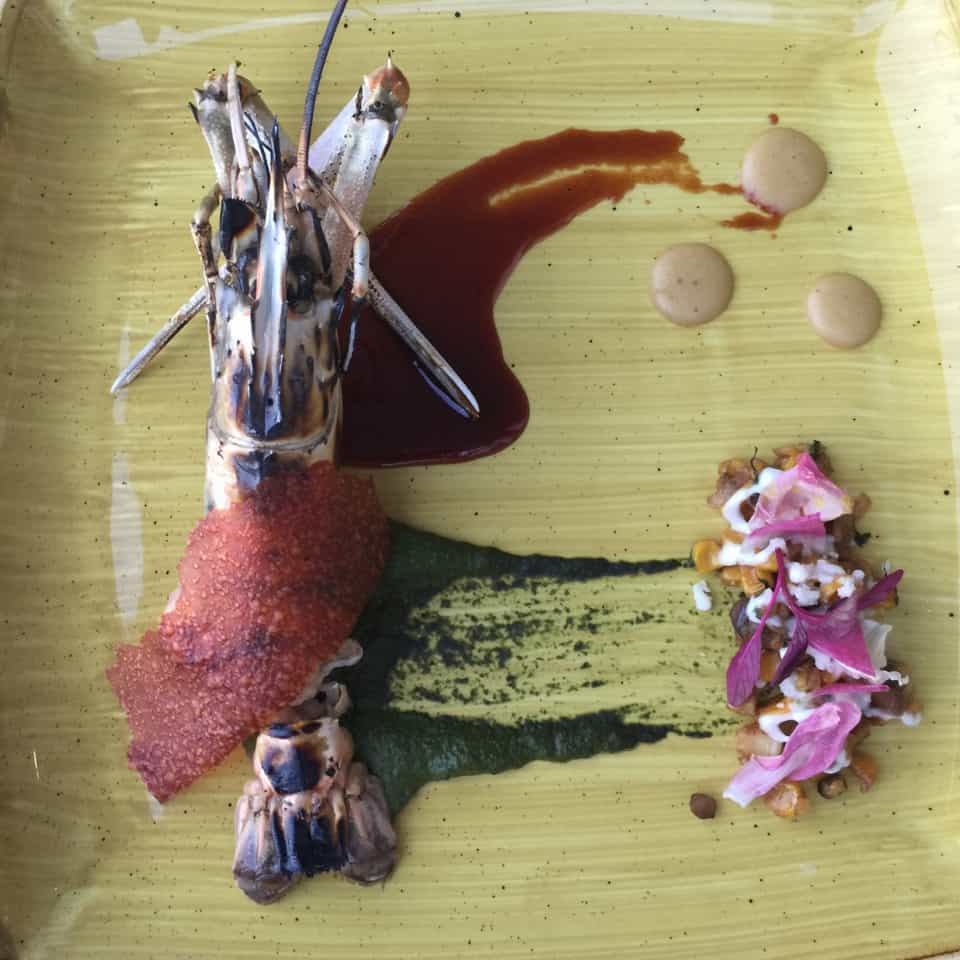 And I Didn't Even Mention All the Bars…
Where you never go thirsty!
Sky Bar, Miramar Bar, Koi, and the bar at Cocina de Autor. All bars and restaurants offer stunning views with both indoor and outdoor settings. But my favorite was the one at Cocina de Autor, where the collections of interior design aspects were quite interesting to antique camera and equipment buffs.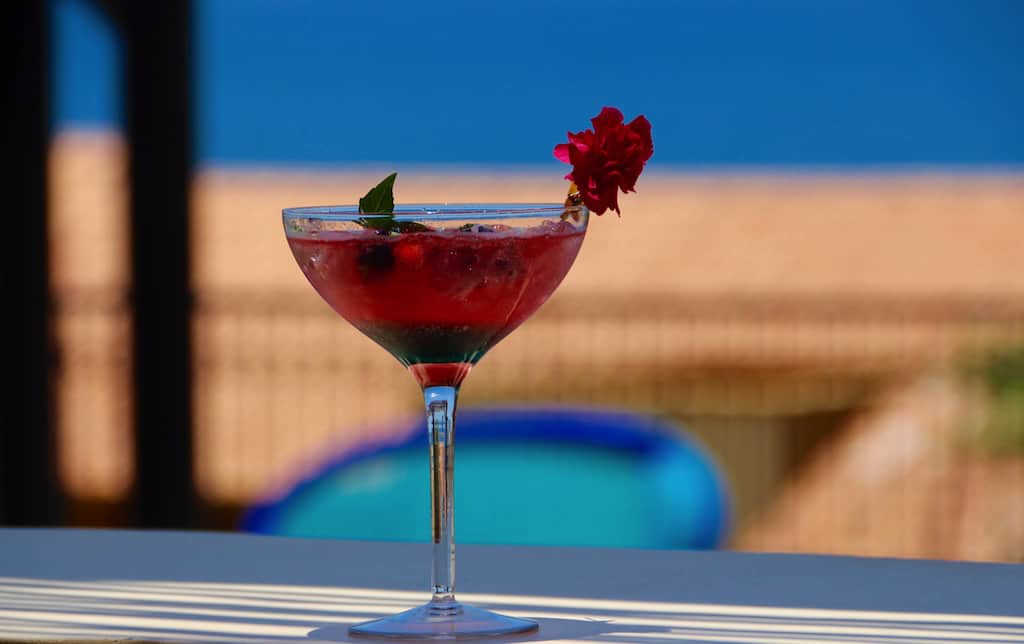 Costs – Ok if you must know how much it will cost you!
Roughly $750 per person per day, so $1100- $1500 per suite during high season. There are variations of this price and it can get as low as about $500 a day, so be on the lookout for a smart luxury deal! Think also about going during the shoulder season. Subscribe here to their email offers!
The Location – You can find them here
The Grand Velas Los Cabos is perched on a pristine stretch of private beach between Cabo San Lucas and San Jose del Cabo and is about a 30-minute drive from the Los Cabos International Airport.
Address: Carretera Transpeninsular Km. 17.3, San José del Cabo, Corredor Turístico, Municipio de Los Cabos, Cabo San Lucas, Baja California Sur 23405
Phone Number: 1-888-505-8406

A Note to Mention, surprisingly enough…
Kids Club
Where Kids Can Have Fun, too!
This is a kid-friendly hotel. There is an amazing Kids Club, kid's pool, and waterpark area. There is also a nanny service, so don't even think of skipping a date night! Just realize this is not your typical resort with kids. So if there were kids there when I was, I can barely remember seeing them, much less hearing them, which is the way I like it!
Grand Velas Award Winning Locations:
Grand Velas Resorts are located in the Riviera Maya, Puerto Vallarta, Riviera Nayarit, and Los Cabos. Combined they have earned more than 43 AAA Diamond Awards, including the prestigious Five Diamond Award.
Recommended Reading for
Riveria Maya Area, Mexico:
Grand Velas: Raising the Bar on All Inclusives
Holland America Experience – MS Westerdam
Living it up at the Hotel California
Behind the Scenes: Cancun Xcaret's Espectacular
Xel Ha, Mexico: Land Where the Water is Born
Foodie Heaven: Benazuzu, Cancun Mexico
10 Popular Mexico Destinations & Cities to Visit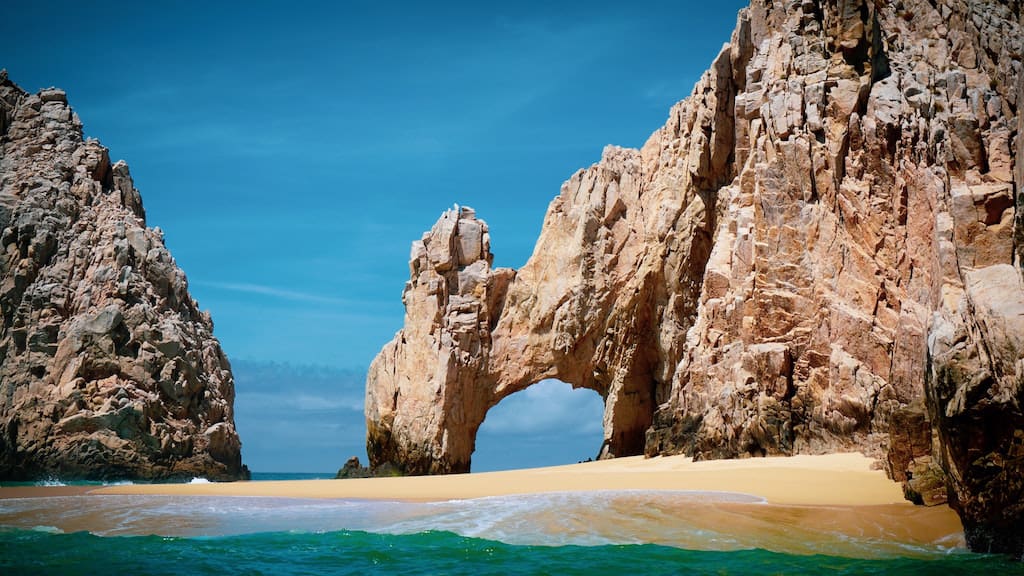 This is Land's End…
Disclosure: The writer believes in full disclosure and wanted to let you know that this trip was provided by the Grand Velas Los Cabos. As is common in the travel industry, the writer was provided with accommodations, meals, and other compensation.