"Ain't it funny, rumors fly,
And I know you heard about me." - Taylor Swift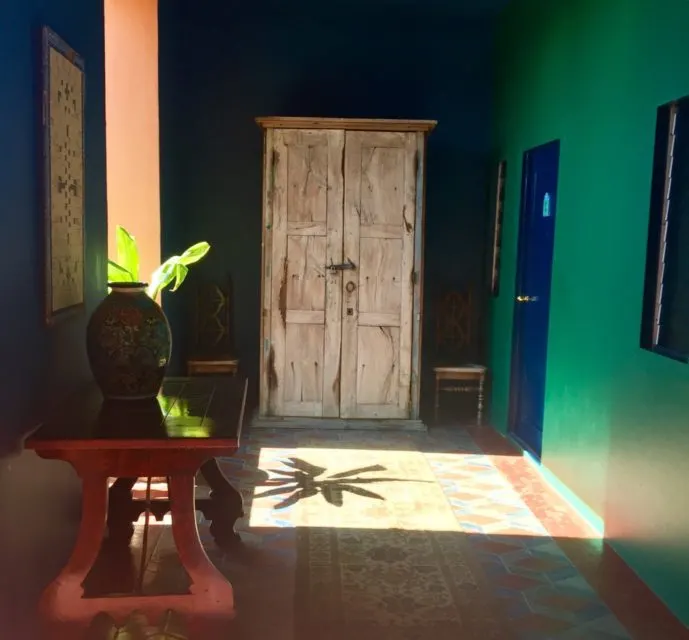 Have you heard? I've been living it up at the Hotel California in Todos Santos, Mexico… with "mirrors on the ceiling" and "the pink champagne on ice"…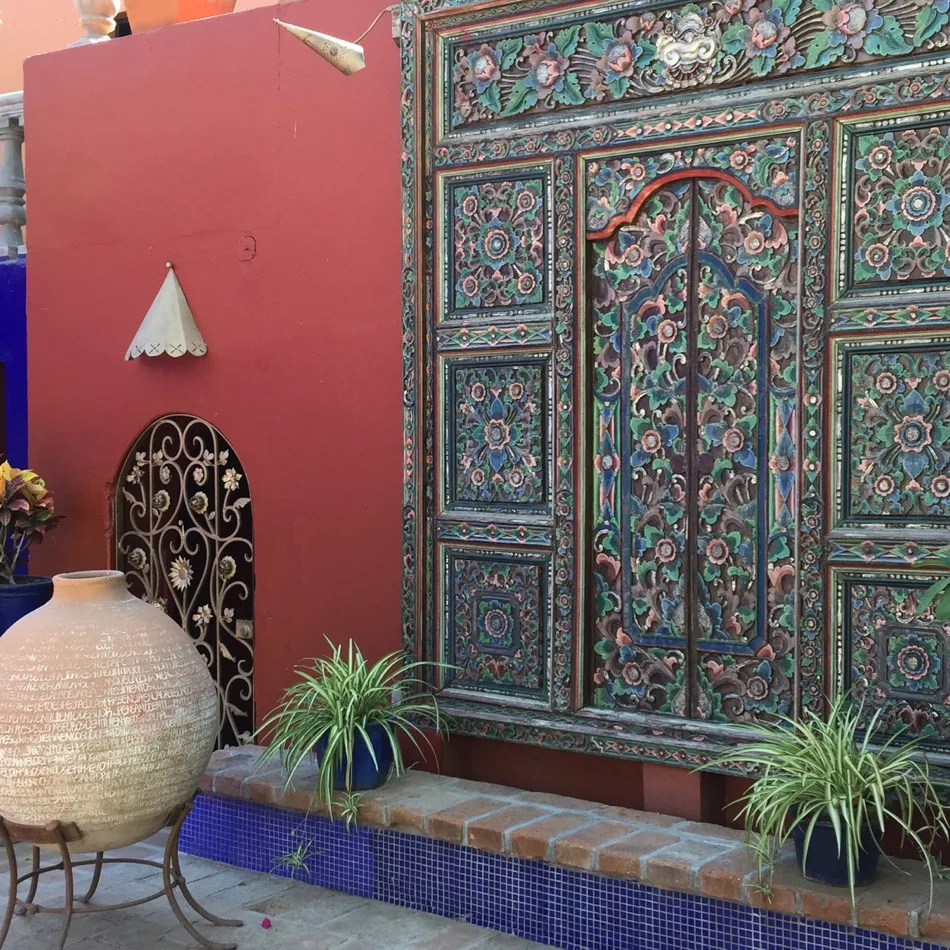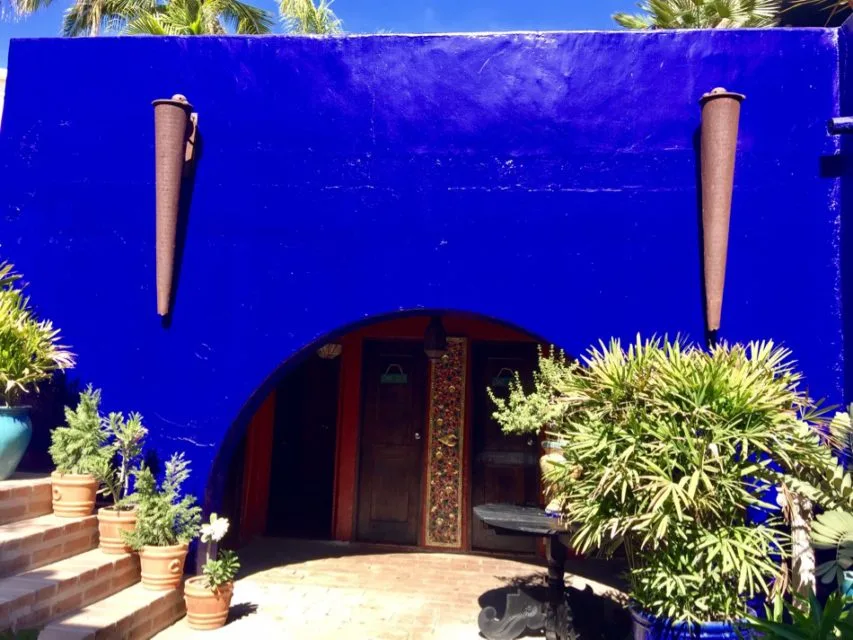 I was dangling my feet in the refreshingly cold swimming pool of the Hotel California in Baja Mexico on a hot, late-fall afternoon. I sat by the pool, contemplating the next photographic angle that I would take when I noticed the lifeless dragonfly floating in the water above the deep blue Mexican tiles of the swimming pool. Needing to cool off, I began contemplating life: the dragonfly's and my own.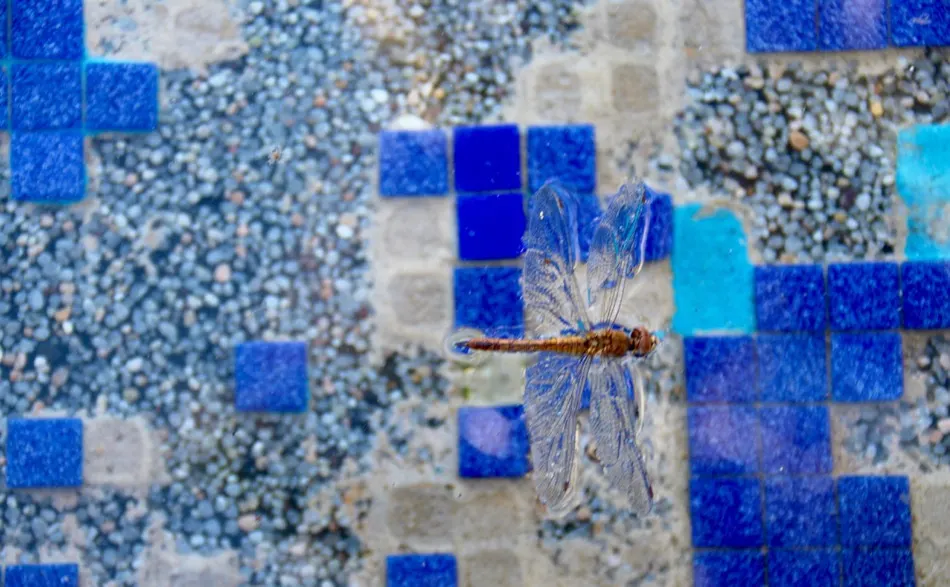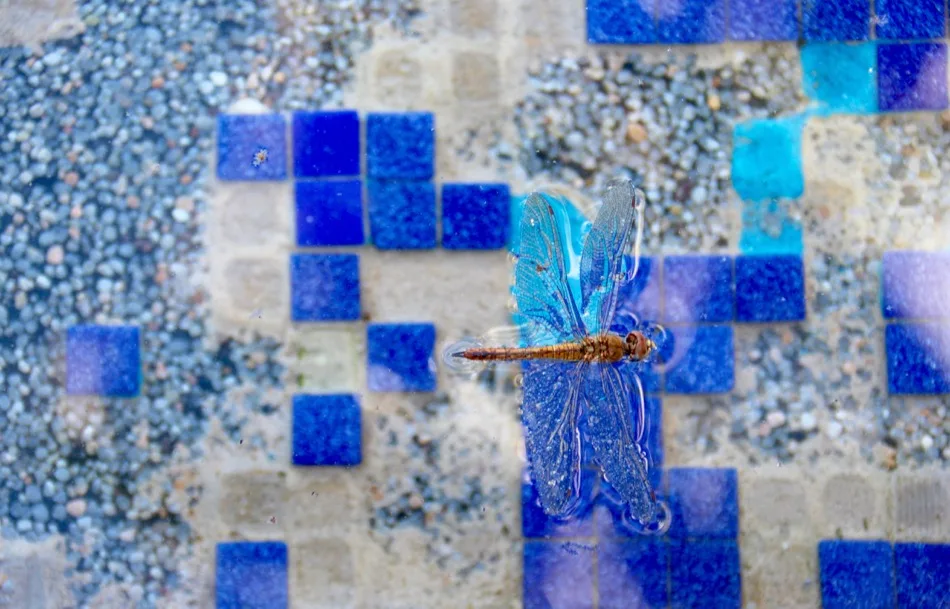 Living it up at the Hotel California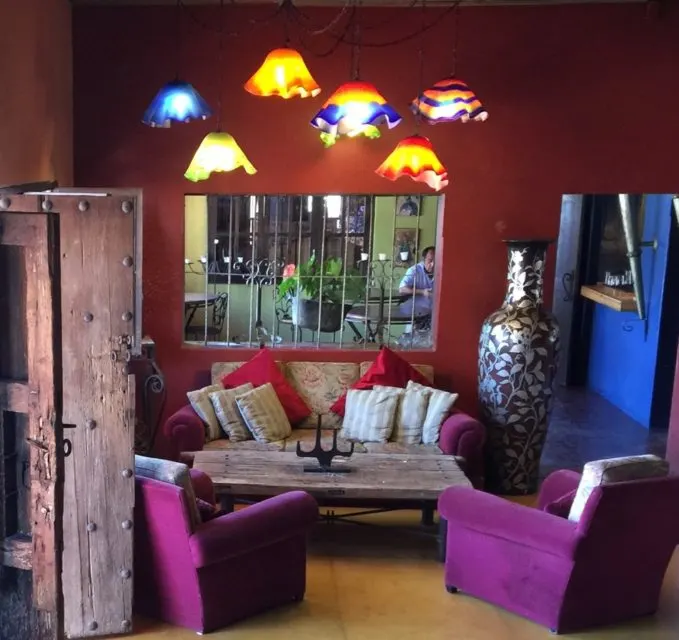 When it came time to choose a roommate for a recent Holland America Mexican Riviera cruise, I knew the perfect gal to invite to be my plus one (travel writer lingo for a roommate). She and I had been friends for years. She is smart, fun, adventurous, and hey, she speaks Spanish! I am boring compared to her. It would be the perfect girls' getaway. And since I travel all the time, I asked her to choose the excursions she was the most interested in. I had been to all the stops on this Mexican Riviera cruise (Cabo, Mazatlán, and Puerto Vallarta) before. This time it was someone else's turn to choose where they wanted to go! She didn't let me down as she thoroughly read each description on the Holland America website about our choices for excursions.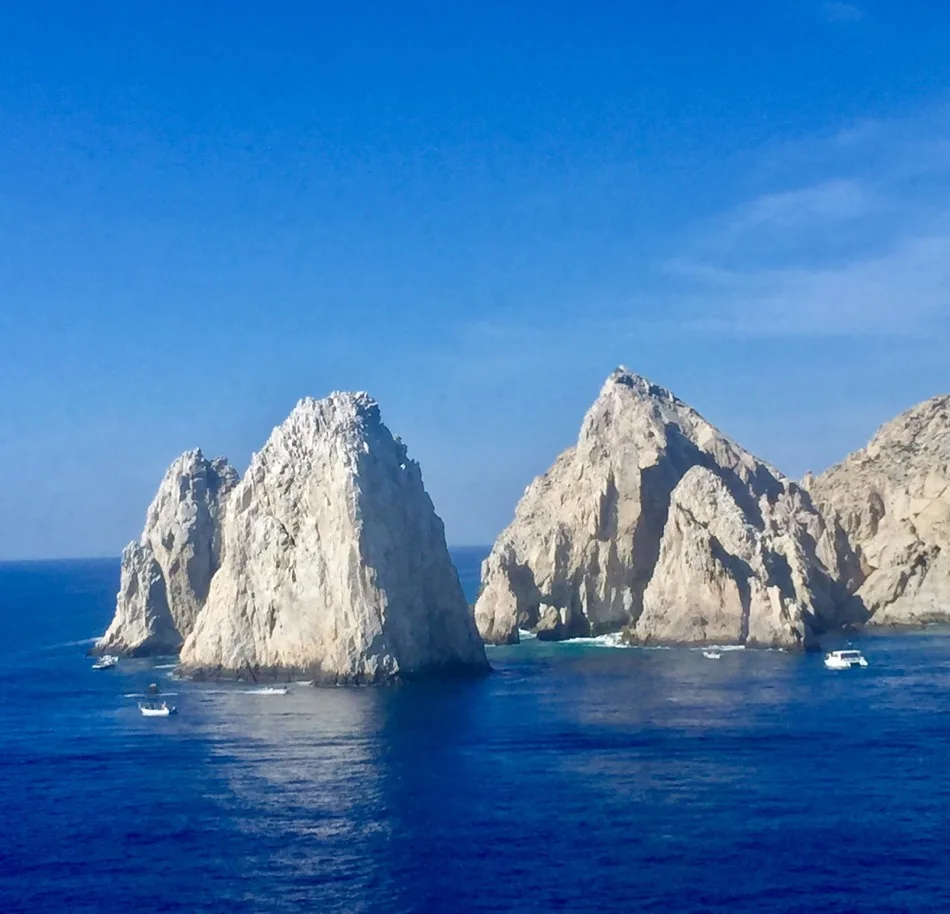 She read them over and over until she spied this little gem:
Discover Todos Santos
Departs: 11:30 am
Approximately 5 Hours
The cape region is indeed striking in
appearance, from arid desert and white sand
coves, to swaying palm trees and deep blue
sea. At the pier, join a knowledgeable English
-speaking guide and board an air-conditioned
bus for a trip back in time.


Head north to admire the contrasting coastal
scenery of the Pacific Ocean on one side,
while on the other is a forest of Cardon cacti
that goes on as far as the eye can see.

Your destination is Todos Santos—a small
oasis village that sits peacefully next to the
Pacific Ocean.


You will have time to walk around the old
Jesuit mission, explore the small shops,
glance through one of the many art galleries
and visit the famous Hotel California that
inspired the Eagles back in 1969."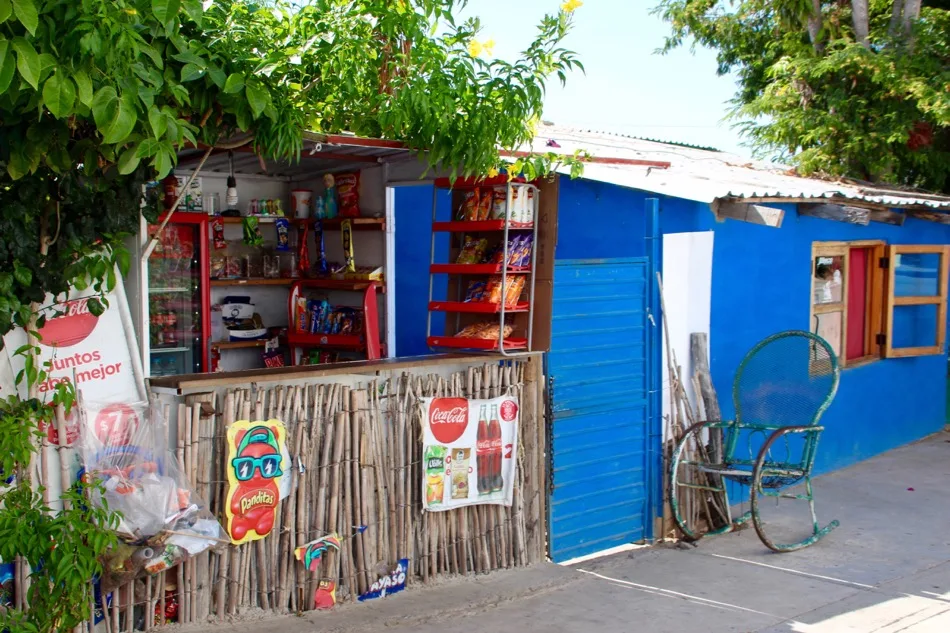 Living it up at the Hotel California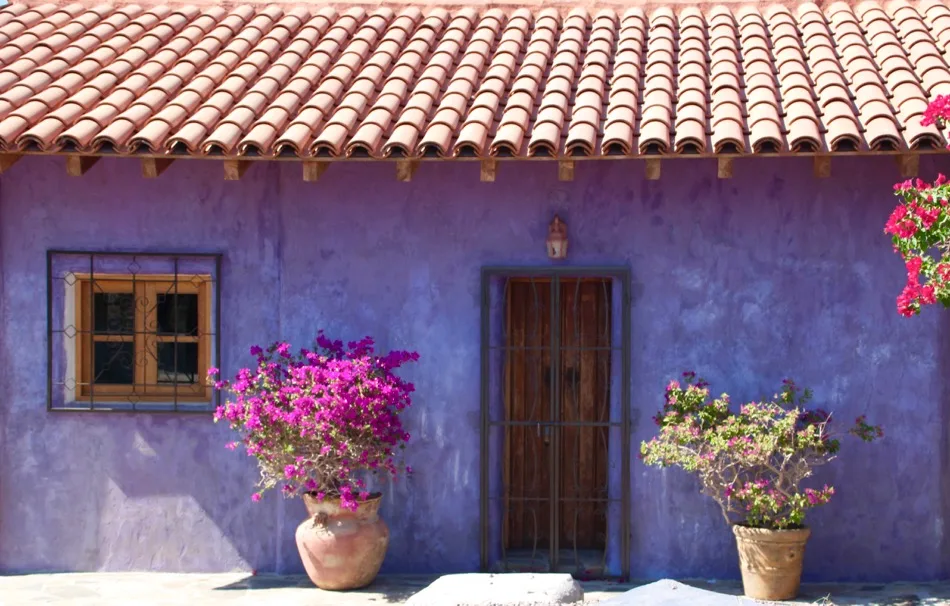 She had been to Todos Santos before, back in a time when she had a different life; when she was the world wanderer, and not stuck in an office. She wanted to see what this place was like after leaving her lover here 20 years ago. She had stories to tell and needed to remember.
If you haven't heard about Todas Santos, this sleepy little Mexican town not too far from Los Cabos, there is not much going on. But they do have this one BIG story in town… the Hotel California.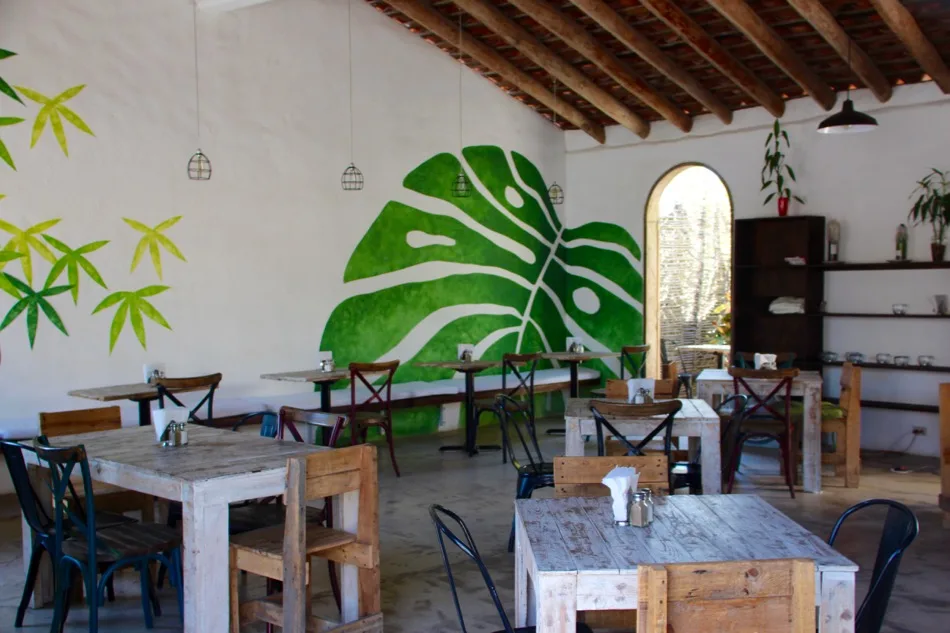 The hotel itself was gorgeous; it was like my own personal Mexican oasis. The interior design and colors were marvelous and exactly what I look for when traveling to Mexico. Don't get me wrong, there really is NOTHING else here, but there is HOTEL CALIFORNIA!

Living it up at the Hotel California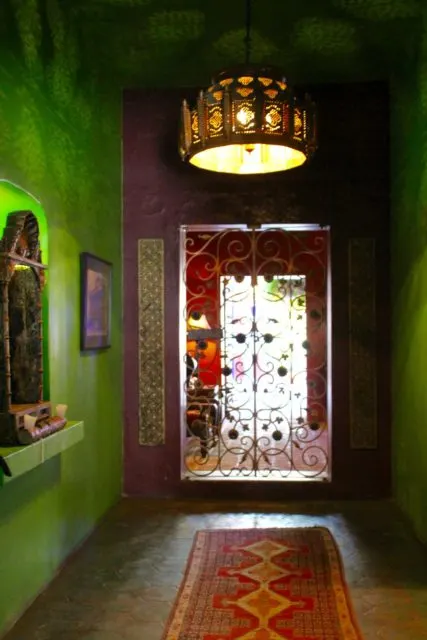 Hotel California was actually built in 1947 by a Chinese immigrant, Mr. Wong, who built the house for his wife and 7 daughters! They moved in after completion of the project in 1950. He ended up opening up a restaurant and a bar. He was the first one to bring ice from La Paz to the area and serve cold beers, so it eventually became a popular watering hole. Later he built a gas station on the corner of the property. The building became in disarray in the 80's and eventually the current Canadian owners took it over and created the oasis that it is today.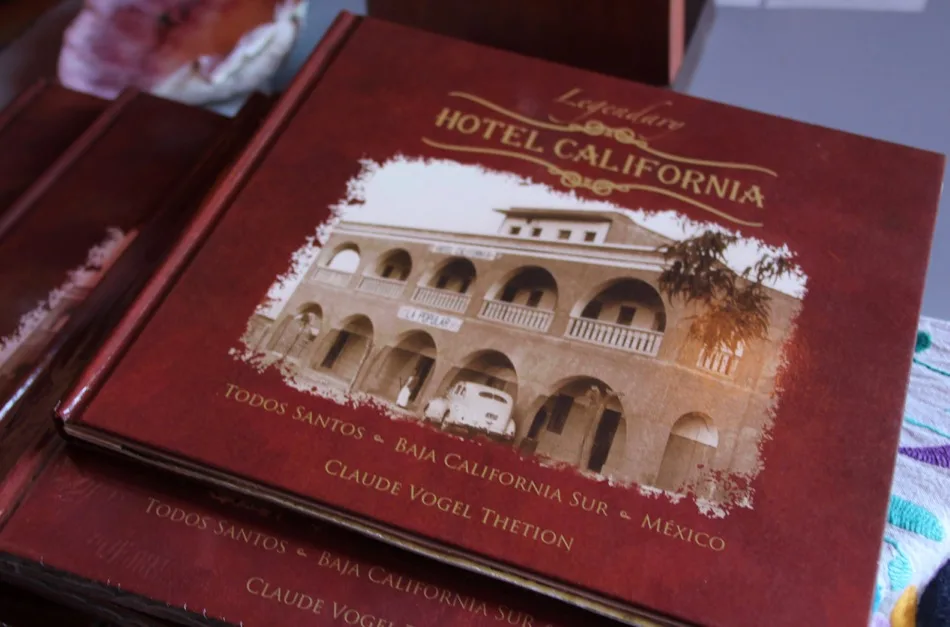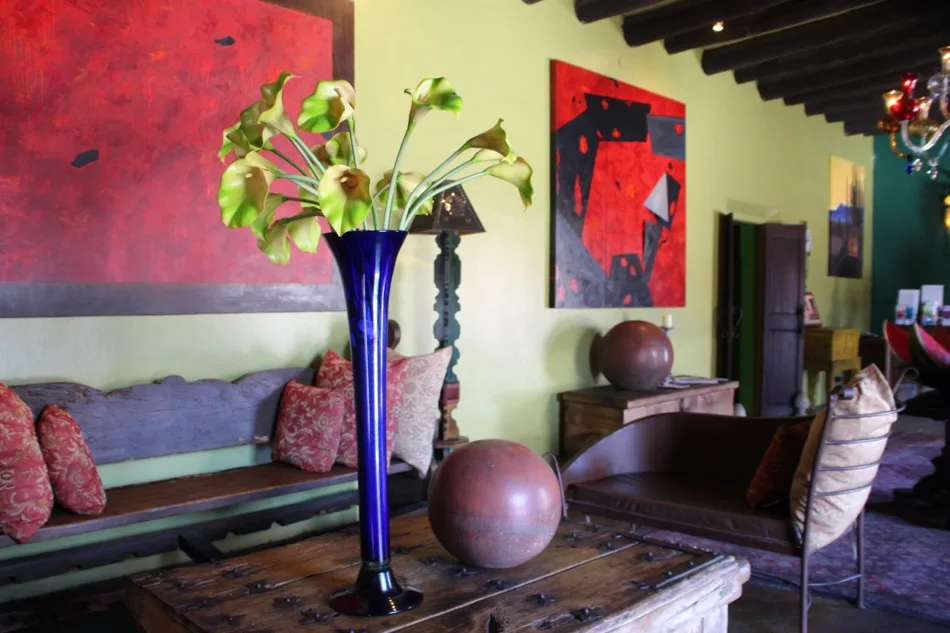 Now truth be told, legend or fact, there are claims that this hotel's story is somehow intertwined in the Eagle's song with the same name. But most lookers just come here to dream about the idea of Hotel California.
"So I called up the Captain, "Please bring me my wine,"
but you will soon find out that your happiness is irrevocably in the past:
"We haven't had that spirit here since 1969."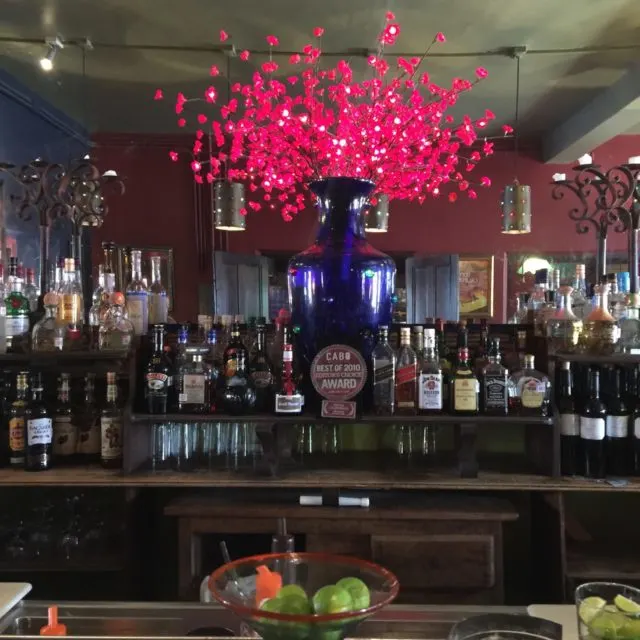 By the way, I was allowed to leave by the night man … though I am not sure I ever really wanted to go. But for you, there is:
"Plenty of room at the Hotel California, any time of year, you can find it here!"
"Welcome to the Hotel California!"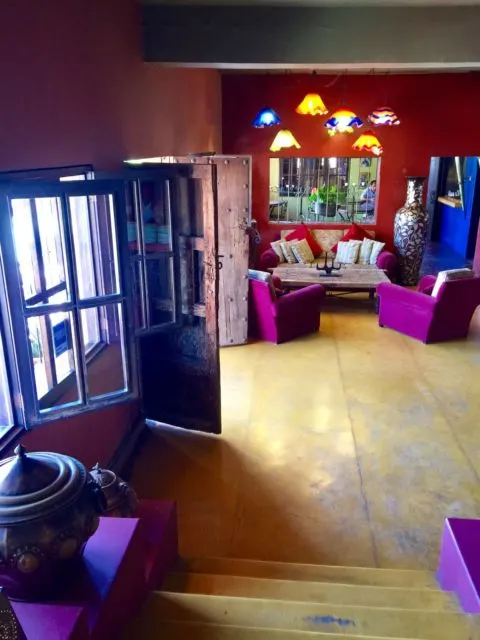 In the 2013 documentary History of the Eagles, Don Henley said that the song Hotel California was about "a journey from innocence to experience…"
It's no secret that I've been on a journey… searching the world for that pre-happiness state of mind. The elusive euphoric mindset of when all is at peace and love in my personal world, regaining my life and happiness. I know change is going to come. Some say I have searched to the ends of the earth on a never-ending journey. I am just now beginning to acknowledge that truth, knowing I am forever the wanderer, not quite finding that "thing" I am looking for.
Living it up at the Hotel California
Along my journey's path, I have many times thought to myself, "this could be Heaven or this could be Hell." … and that "some dance to remember," and "some dance to forget." Actually, I do both. I am forever reminiscing about the past, yet looking for the passageway that makes me whole again. I've been "running for the door," but I knew " I had to find the passage back to the place I was before."
Somehow these lyrics write my life.
Lost in thought, I note how ironic it is that when I start to finally understand how this whole LIFE thing works, I began to hear the mission bells ring in the distance. Yet they ring so loud that I feel as if they are right next to me. The bells are coming from the Mission Church of Pilar, located just adjacent to the hotel in Todos Santos, but since the mission is so close, it is as if the bells are coming from inside the hotel's courtyard. Eerie!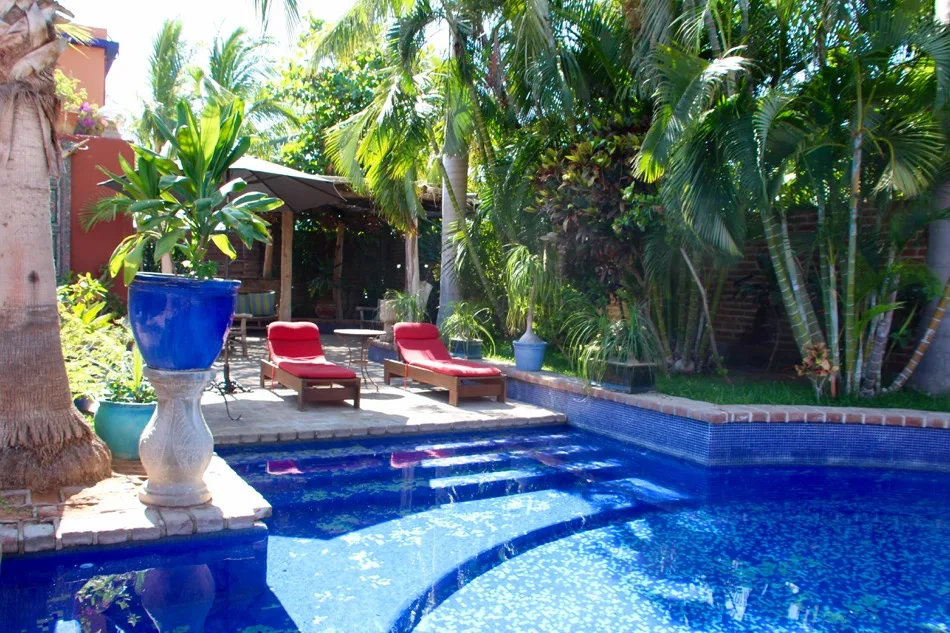 This is getting a little too surreal for me, so I need to get up and find another vantage point to take a photograph. Had I inadvertently found my own paradise despite myself?
Living it up at the Hotel California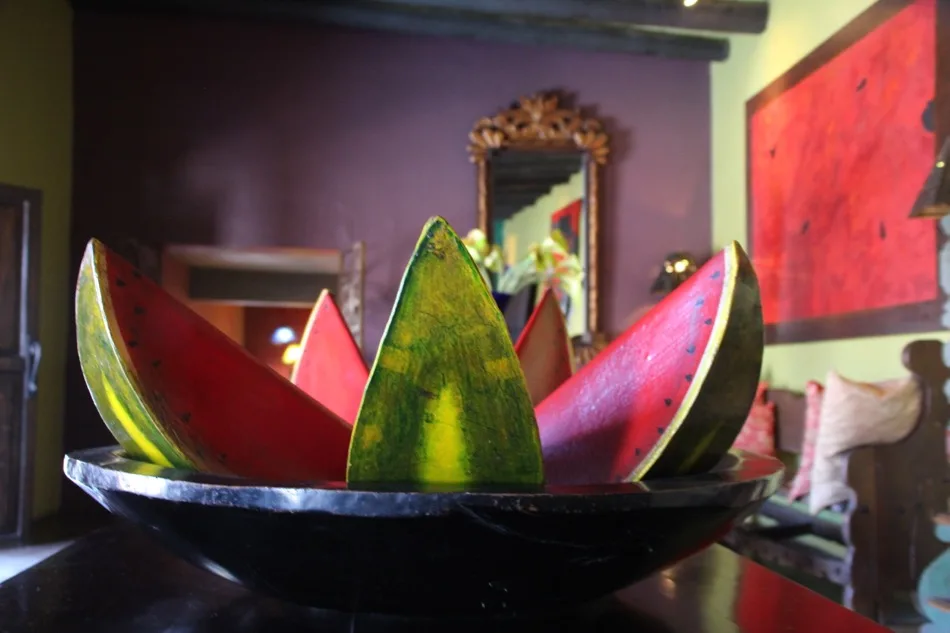 I never knew what the lyrics to the Eagles song, Hotel California, meant before. But on some days, I feel like I am living them. Some say it is the story of a journey, only through the underbelly of America and the bright lights of Hollywood. My journey may have begun there in Hollywood on Tamarind Street, just across the street from the Church of Scientology Celebrity Center, but quickly "my head grew heavy and my sight grew dim" and "I had to stop for the night." That time in my life feels like a distant memory, but eventually, I made my way on "a long desert highway," with "cool wind in my hair"… to THE Hotel California, in Mexico!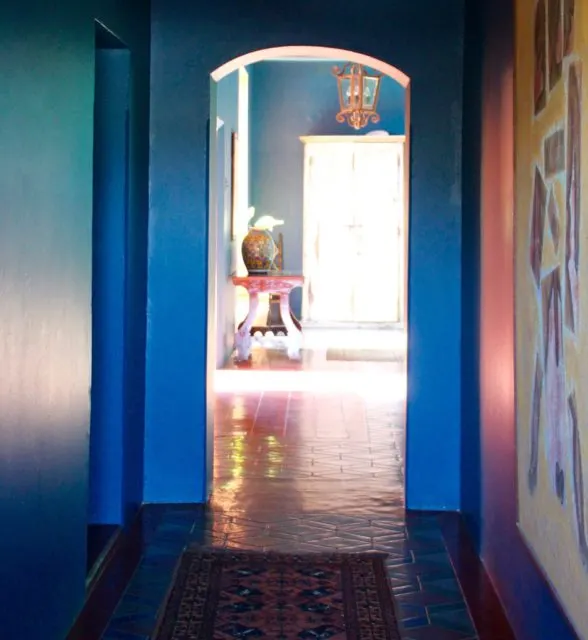 Aesthetics and interior design are the secrets to my existence. I have written about my fascination with colonial Mexican architecture, art, design, dance, food, liquor, and language. And about how color has an effect on me. These things leave me in a dreamlike state, just like the walls of Hotel California does.
PS: The real hotel photo on the cover of the album was the Beverly Hills Hotel, known as the pink palace!
"We are all just prisoners here, of our own device."
Recommended Reading:
Riviera Maya:
Foodie Heaven: Benazuzu, Cancun Mexico
San Miguel de Allende:
Step Back in Time: San Miguel de Allende
My Secret Lover: San Miguel de Allende, Mexico
It is True: I have Two Lovers
Zihuatanejo:
The Circus is in Town; Zihuatanejo, Mexico
Zihuatanejo, Mexico: Unplugged Paradise
Oh the Colors of Mexico: Zihuatanejo
Stone Island:
Puerto Penasco, or Rocky Point:
Arizona's Beach: Rocky Point, Mexico
Arizona's Beach: Rocky Point, Mexico, Part 2
Arizona's Beach: Rocky Point, Mexico, Part 3
Disclosure: Living it up at the Hotel California, Todos Santos, Mexico was courtesy of Holland America on one of their excursions.
PIN ME: