Zihuatanejo means "place of beautiful women" in the Nahuatl language.  Nahuatl has been spoken in Central Mexico since at least the 7th century AD.  It was the language of the  Aztecs, whose empire expanded into most of Mexico during the centuries preceding the Spanish conquest.  Many words from Nahuatl have been borrowed into Spanish, and since diffused into hundreds of other languages. Most of these loanwords denote things indigenous to central Mexico which the Spanish heard mentioned for the first time by their Nahuatl names. English words of Nahuatl origin include "avocado", "chili", "chocolate",  "coyote",  and "tomato".
I find this fascinating, especially since avocado, tomato, and chocolate are some of my favorite things in the world and not necessarily in that order or together!
Zihuatanejo, referred to as Zihua for short,  was a sleepy little fishing village at one time.  Now it is an amazing little find for this Mexico lover.  The gorgeous bay, with all the tiny dotted sailboats out for the morning, make me want to drop ship and come over here to live for awhile or forever.  It is the kind of place, once you are settled in, that you can sit back and forget your worries.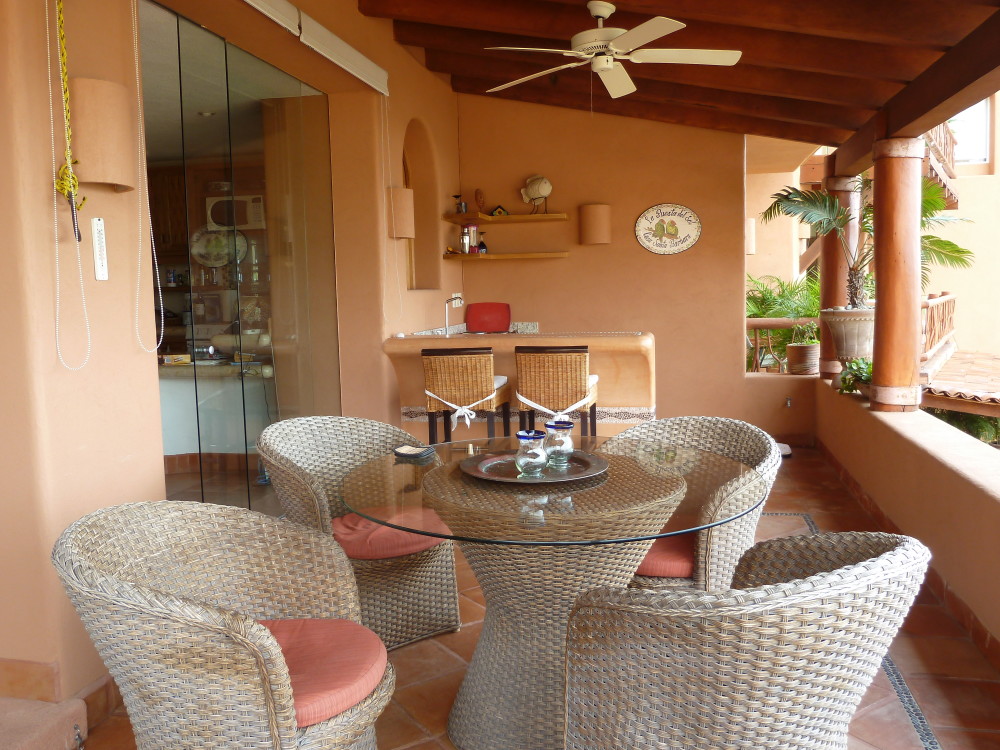 The condo I selected La Puesta del Sol, in the amazingly,  well-managed and manicured Casa Que Ve Al Mar, was the perfect selection for this family of four.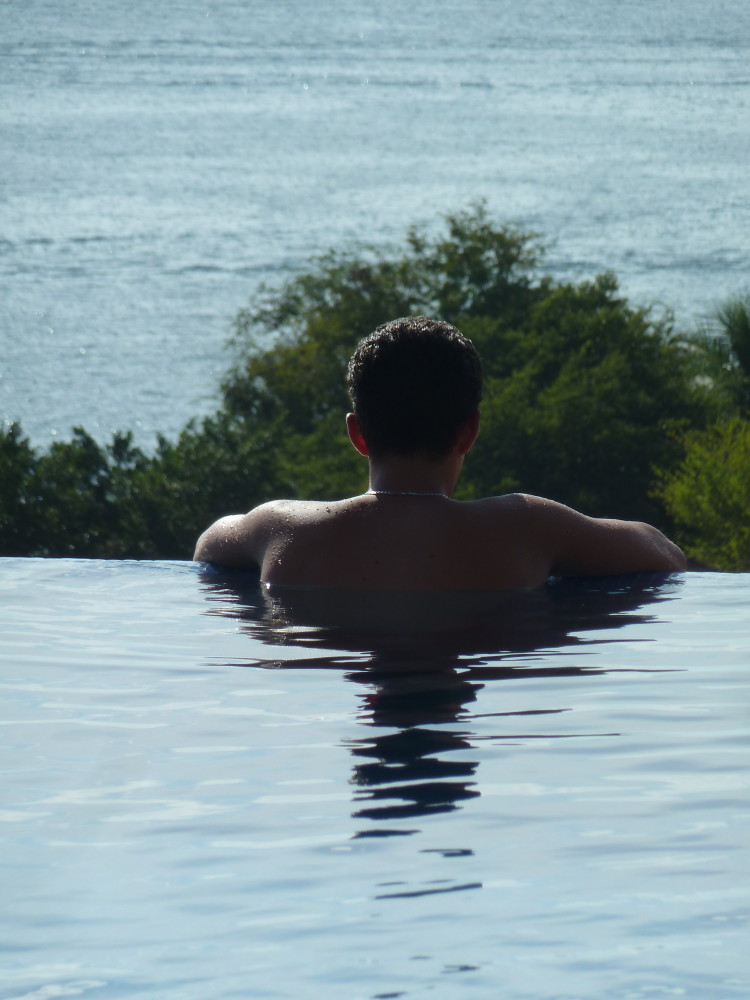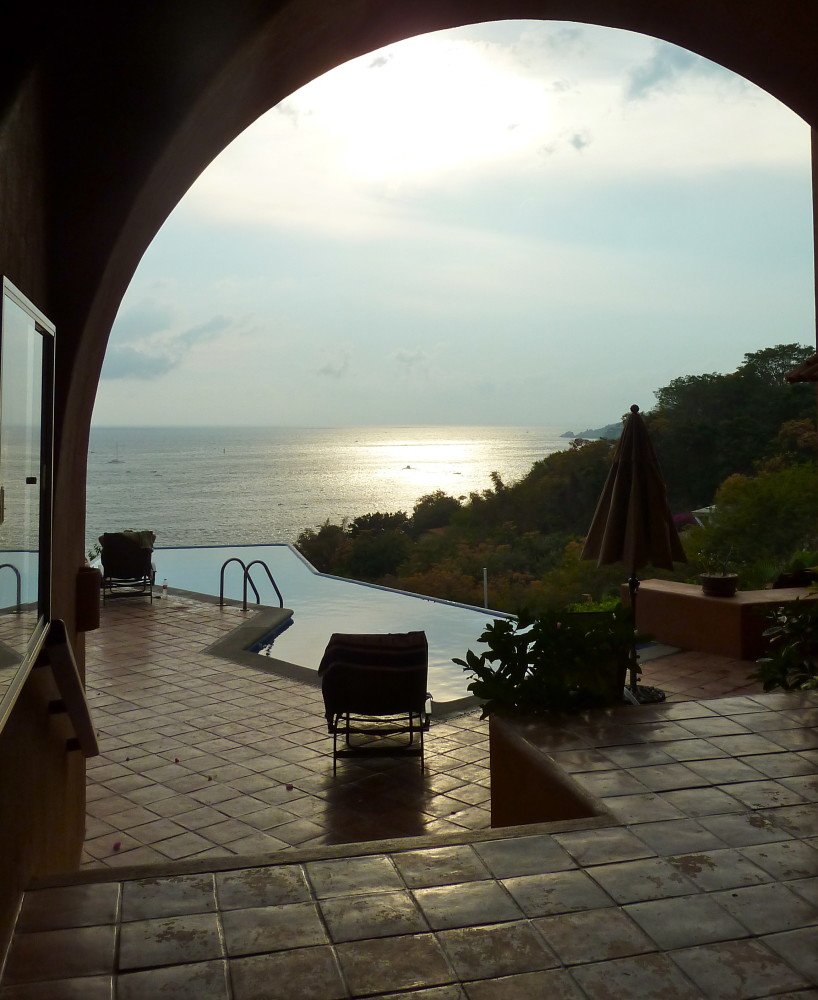 With two negative edge pools, and an amazing view right outside of our great room and master bedroom, I was in heaven!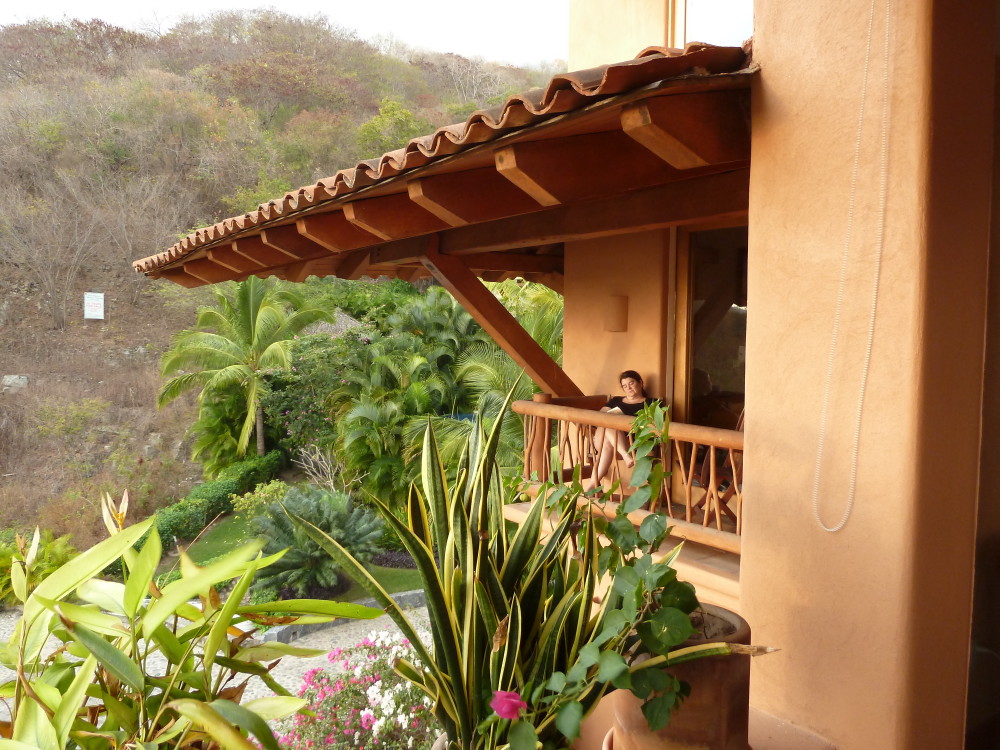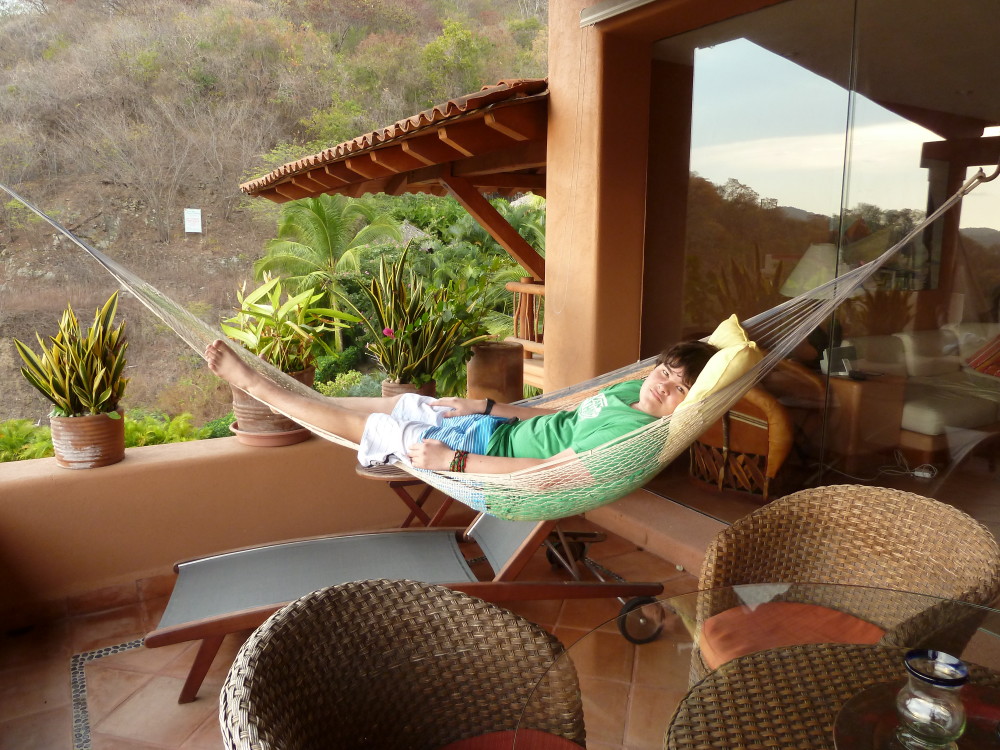 What a wonderful, sleepy fishing village Zihua is.  I loved the view of the bay from our outstanding condo, located in the prestigious La Casa Que Ve al Mar complex.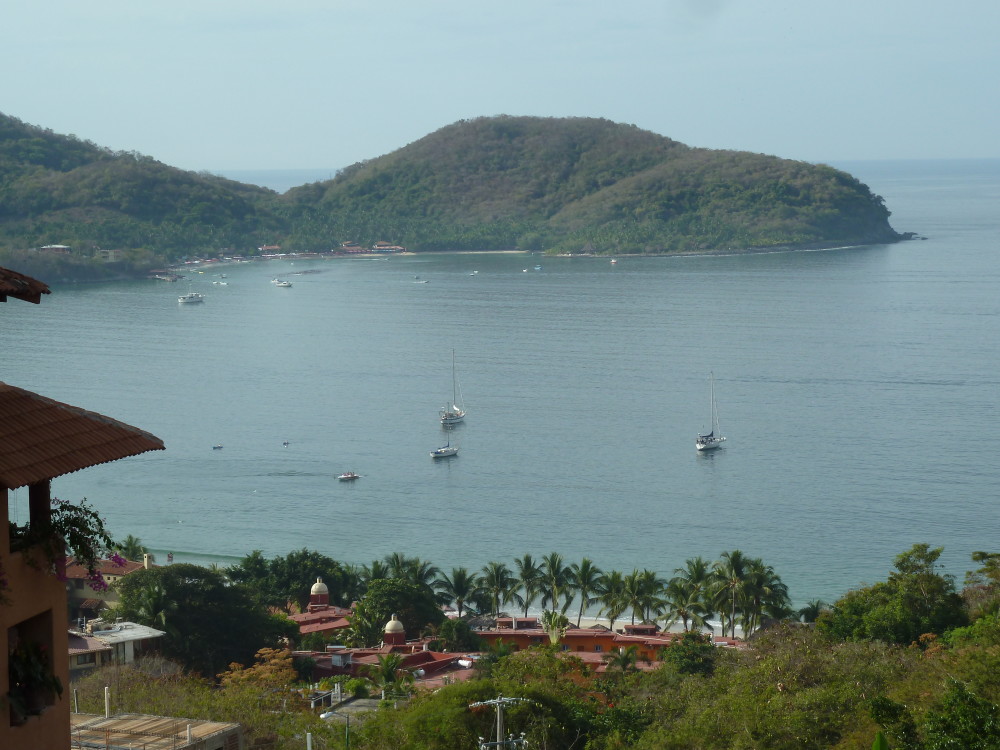 It was designed by the locally famous architect Enrique Zozaya that also designed the most famous hotel in Zihua: La Casa  Que Canta.  The staff here take great care of each guest.
The view is stunning and the walk down to the ocean is only a five or so minutes.  Our portion of La Ropa beach is sandy and has restaurants with chairs out on the beach, so you can sit and enjoy the view with a refreshing tequila drink.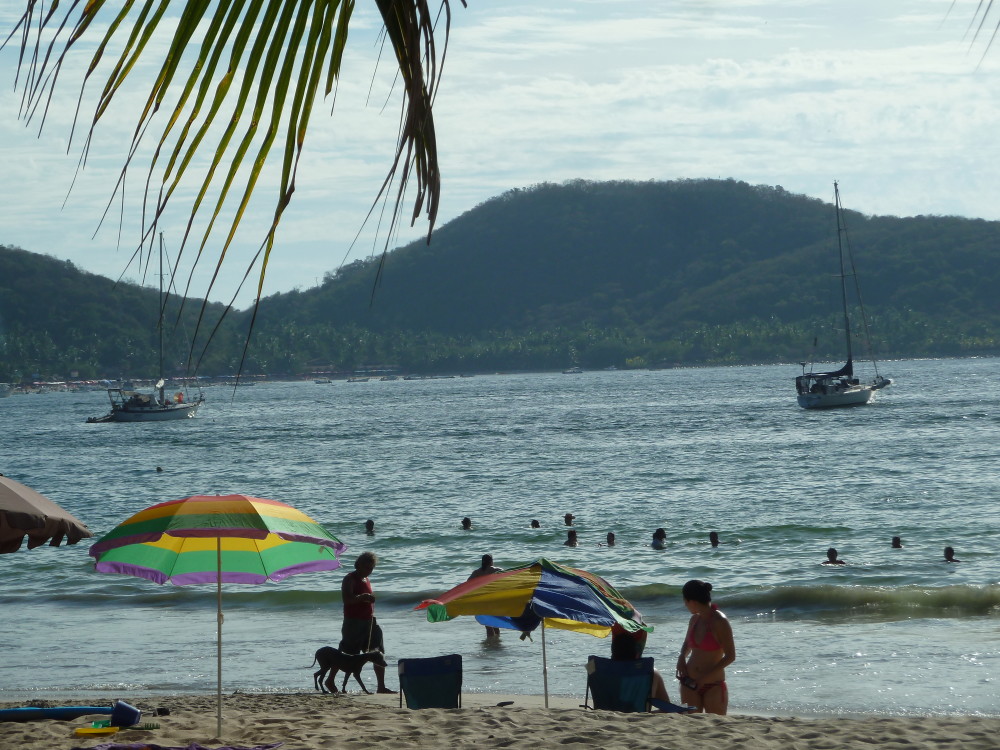 Pick one along the way and just ask the servers if you can set up a spot for the day.  They gladly oblige, as long as you order a few drinks while you are there. We chose Intrawest and the facilities and amenities, as well as the service, as over the top.  If you need a quick getaway, or just a nice a day at the beach with every type of fun thing to do, you will not be disappointed.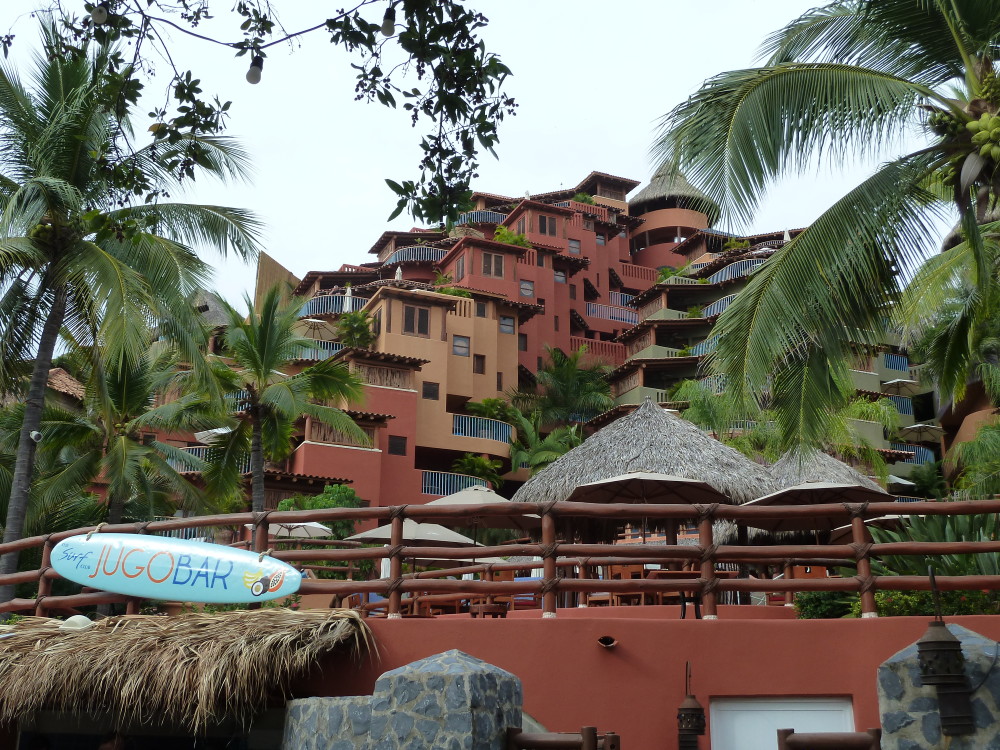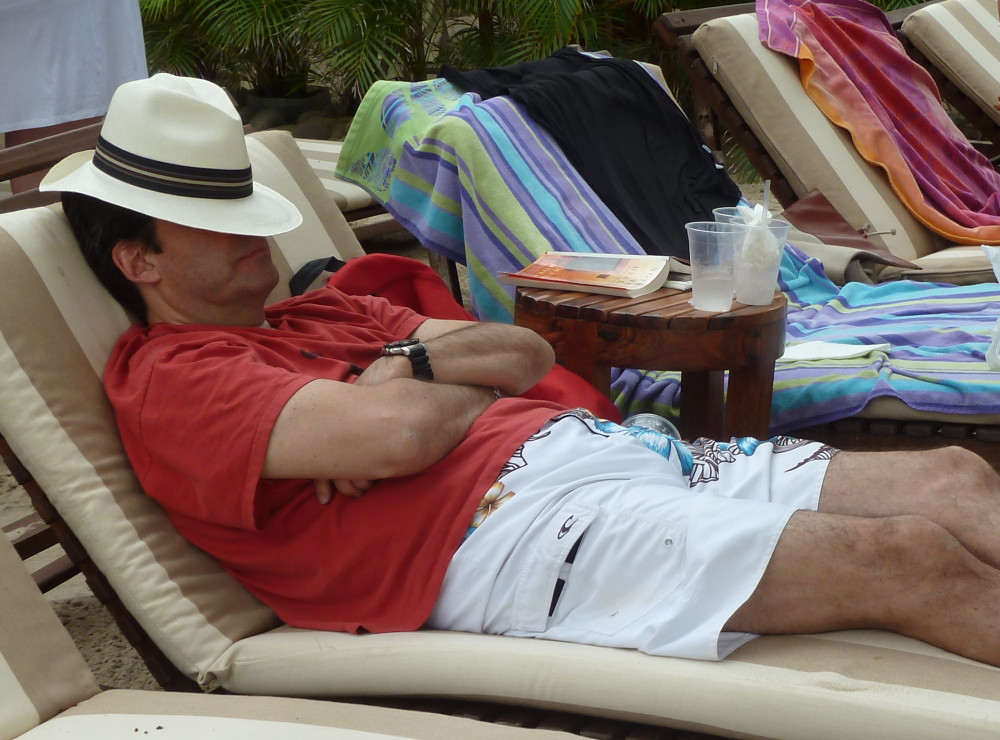 You may also enjoy:  Oh, the colors of Zihuatanejo
Dia Del Nino, A Mexican Tradition
Want to read more about 10 Popular Mexico Destinations & Cities to Visit?