---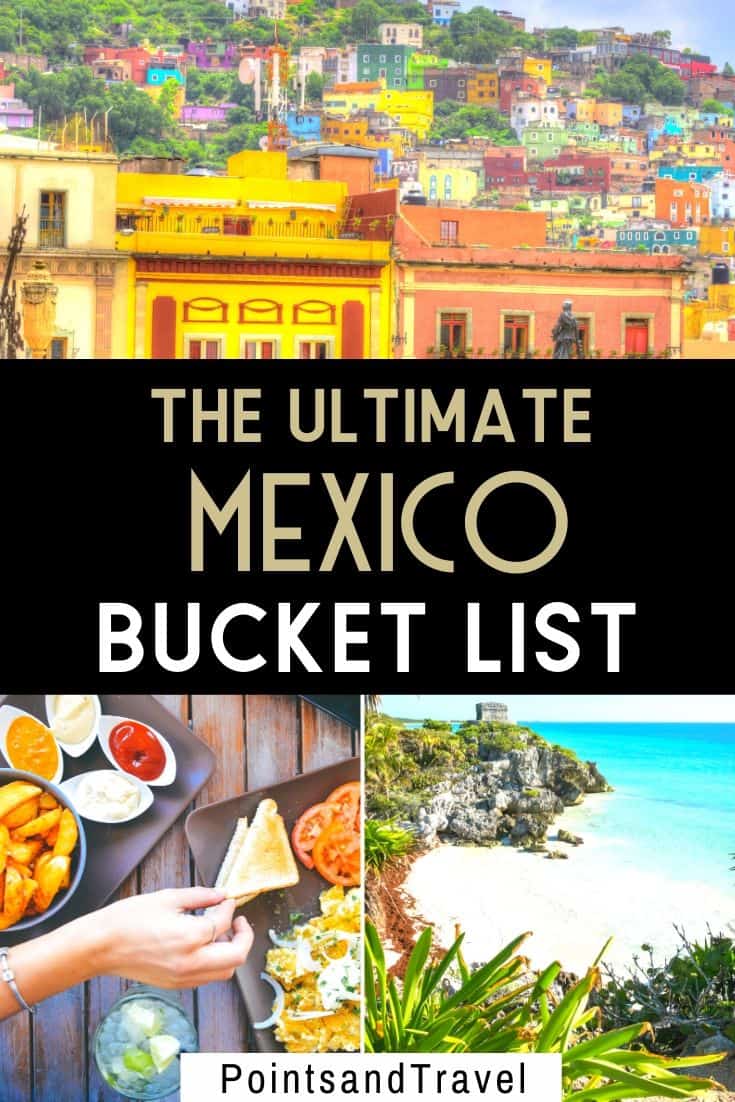 There are so many things to love about Mexico. It is one of my favorite countries in the world to visit. I bring you ten popular Mexican destinations to visit in this article that you may not even know existed. Mexico has such a deep heart and soul that it wants to show you. It is also a diverse a country that is filled with friendly people, colonial architecture, a vibrant history, and mouthwatering foods. From the Mayan ruins to the resort towns of Puerto Vallarta and Cabo San Lucas, there are absolutely so many beautiful places in Mexico that are waiting to be discovered by you. I know, as I have been there at least 75 times, maybe more!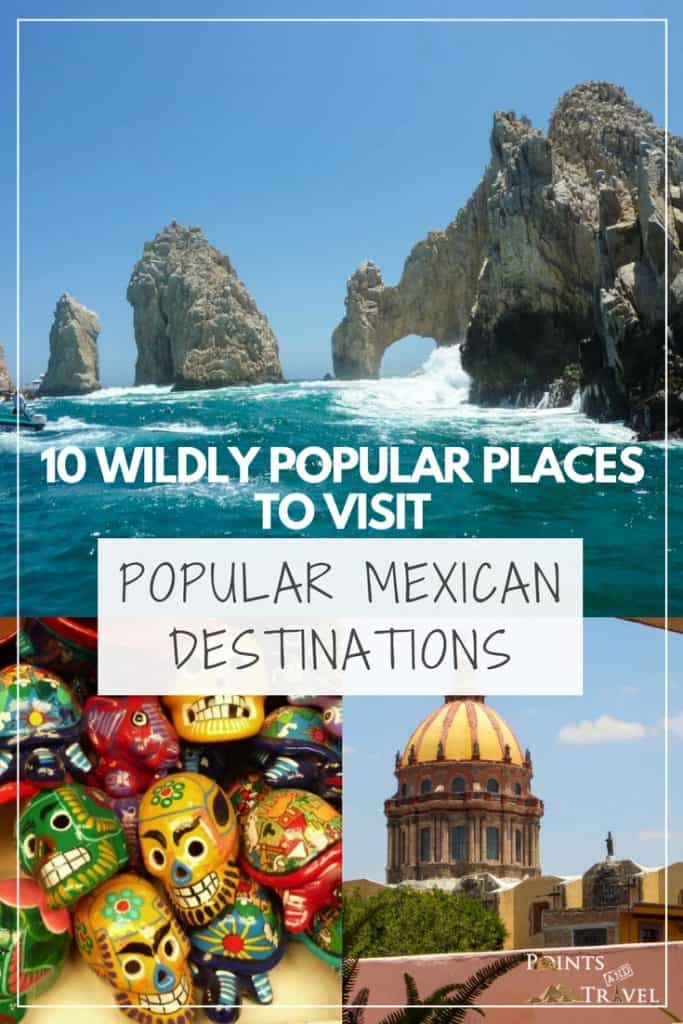 Popular Mexican Destinations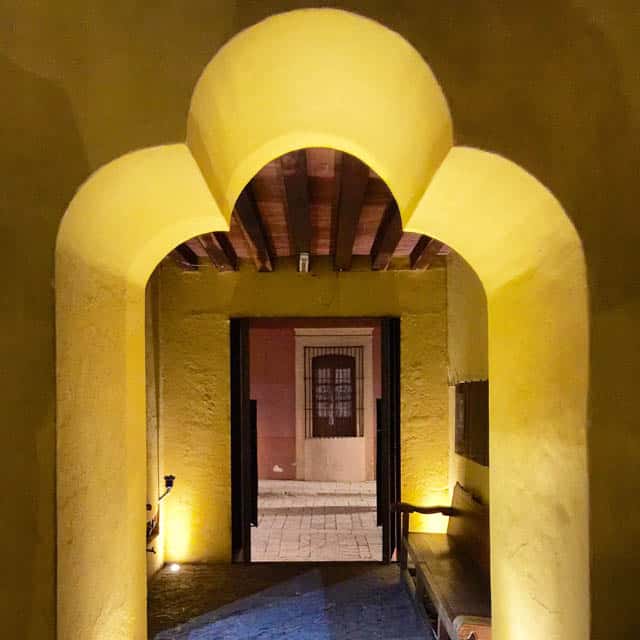 Also, there is nothing quite like a Mexican taco! I have heard that the #1 thing Americans miss when they move abroad, is Mexican food! And even though we eat Mexican food in the USA, this is where it all began, in the mysterious lands and beautiful places in Mexico! So whether you're in the process of planning your next vacation or just simply dreaming about Mexico's beach towns, here's a list of ten popular Mexican destinations.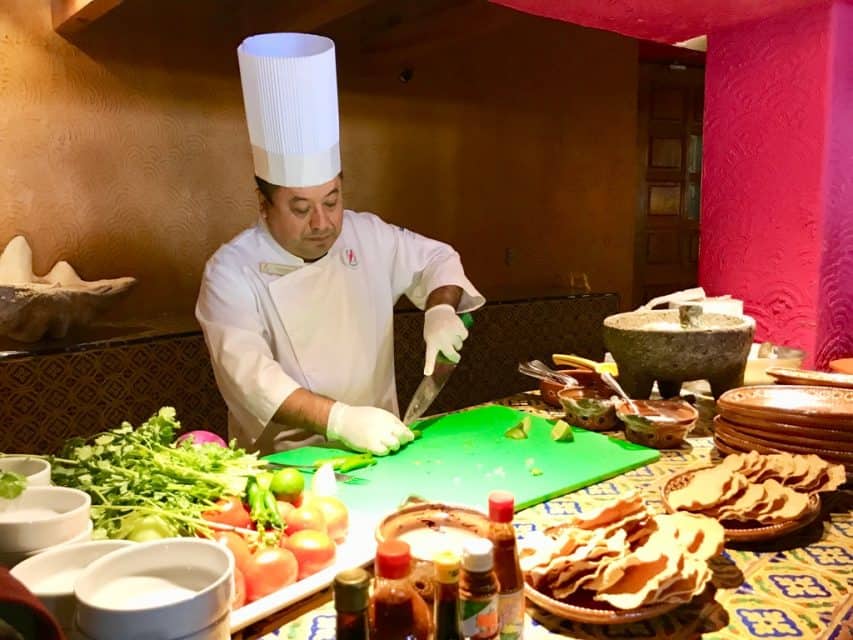 Ten popular Mexican destinations:
Oaxaca City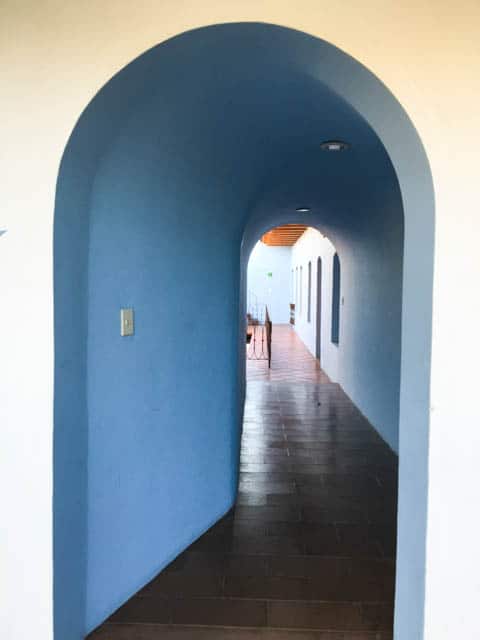 So many people go to Mexico, but not that many make it to Oaxaca, a city I highly recommend and a great Mexican destination. The city of Oaxaca is known for its distinct colonial charm that can rival any colonial city in Latin America. It was included on the list of UNESCO World Heritage Sites thanks to its stunning churches and beautiful plazas and squares. If you're someone who loves culture and history, explore the city's Culture Museum and discover several unique art pieces, including a turquoise encrusted skull that was dug up at an ancient site nearby.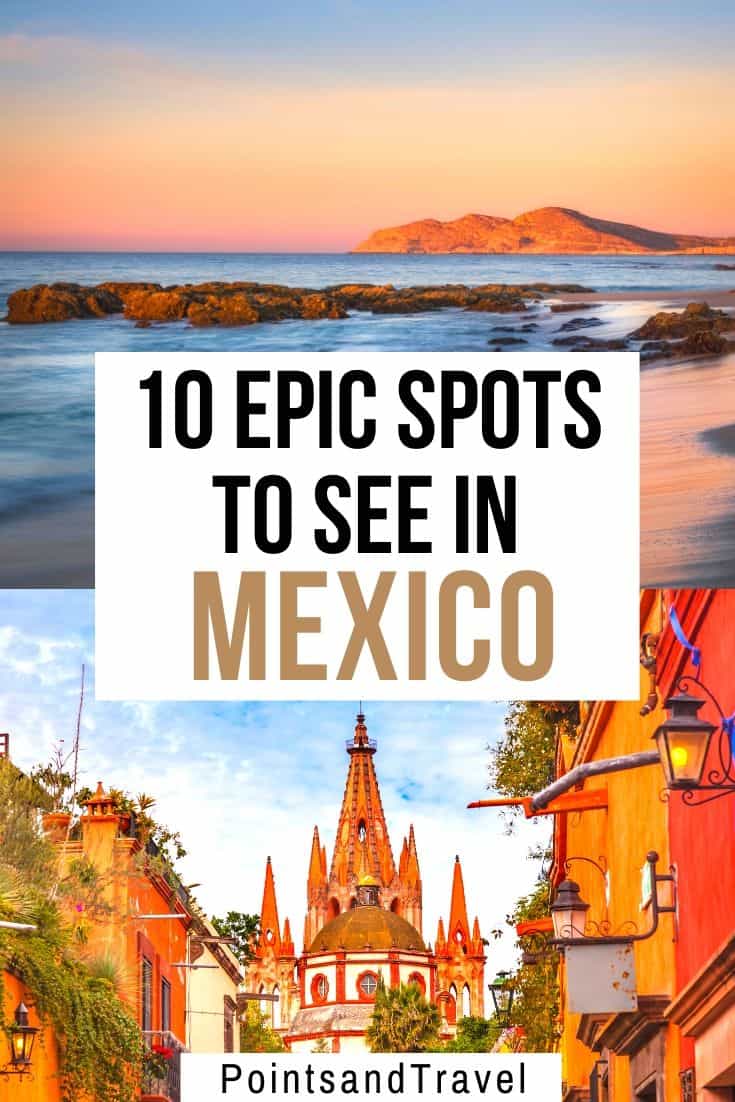 Don't forget to drop by at one of the buzzing local markets in the city, where you can shop for just about anything, from local herbs and spices to clothes, crafts and souvenir items! And no one makes mescal like Oaxacans. Plus there are many great day trips from Oaxaca and one of my favorites is a trip to Hierve el Agua waterfall.
While in this region of Mexico, you can also drive south down to the Oaxacan coastline area of Mexico that is close to the sea. Now I am not saying it is close by, but I am saying it is within the same region of Oaxaca itself. In fact, it is quite a way, basically a drive of about 6 hours, but this does take you to the beach to a sleepy little surf town. It is here where you will find Playa Zipolite. Now even though it continues to have that hippie vibe, apparently it is now attracting a lot of different types of tourists – family-friendly to European nudists to yoga lovers.
Zihuatanejo
Zihuatanejo is often included on the list of the most popular Mexican destinations due to its stunning beaches, laidback vibe, and friendly people. Although some parts of the city have become a bit touristy, it has still retained its unique historic charm. The city's narrow cobblestone streets are lined with friendly restaurants and bars, charming boutiques, and several artisan studios.
We stayed in a gorgeous private villa and I cannot recommend it enough. We were able to eat at the villa almost as much as we ate out. I was able to find a lot of fresh seafood in town because, in the early morning, fishermen converge at the beach to display their catch.
---
Recommended Reading about Zihuatanejo, Mexico:
The Circus is in Town; Zihuatanejo, Mexico
Oh the Colors of Mexico: Zihuatanejo
---
Popular Mexican Destinations
San Miguel de Allende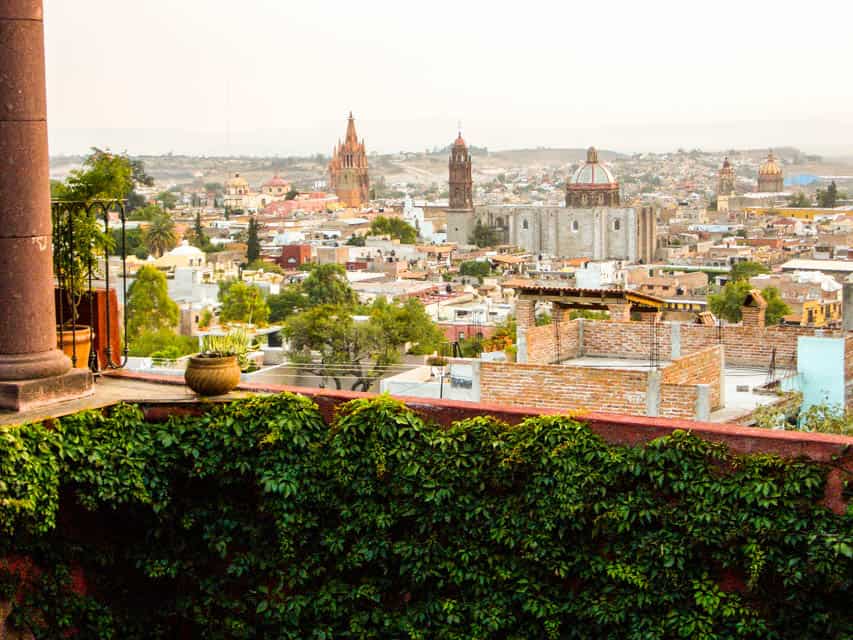 If you have met me or read many of my articles, you may know that San Miguel de Allende is one of my favorite places in the world! San Miguel de Allende is another charming town in Mexico that is included in the list of UNESCO World Heritage sites. Located in the country's mountainous region of Bajío, there are so many things to do and explore in this popular Mexican destination.
You can walk through the cobblestone streets that look even more enchanting at night while you marvel at the city's gorgeous historic church, the Parroquia de San Miguel Arcángel, or take part in one of the city's vibrant annual festivals and parades.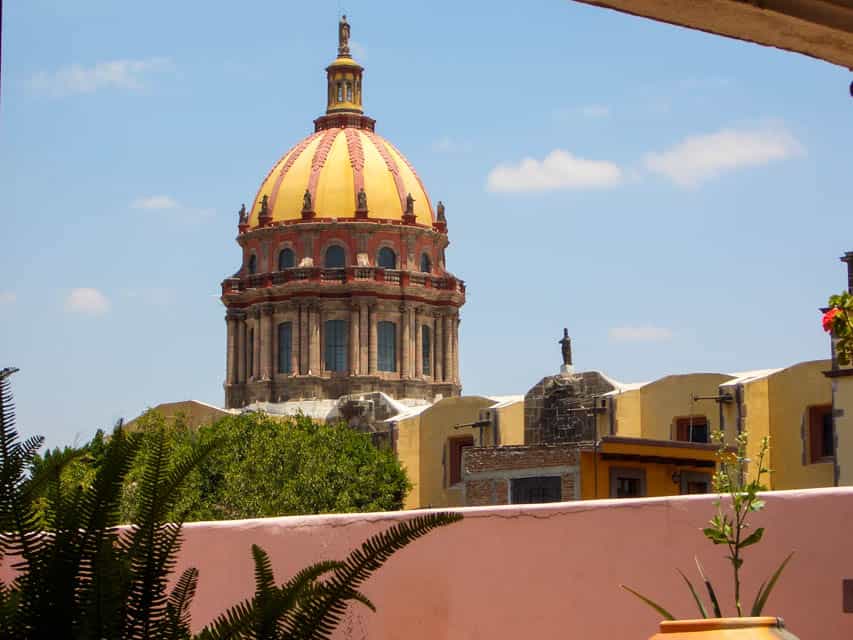 ---
Recommended Reading about San Miguel de Allende, Mexico:
My Secret Lover: San Miguel de Allende, Mexico
---
Mexico City
The Frida Kahlo Museum, Palacio de Bellas Artes, Templo Mayor, and Palacio Nacional are just among the many interesting sights to see in Mexico City. Although the city has a somewhat intriguing past, it has been cleaning up its act now for over 10 years. You can now safely stroll through the downtown area and discover the capital's several museums and palaces. There are also boating excursions at the city's ancient canals and local street foods can be bought at a taqueria along the street.
And don't forget to go to the Arena Mexico to see the famous Lucha Libre wrestling matches! They even have women wrestlers! I did and loved it for a great deal of fun! For a few bucks, you can get picked up at your hotel, brought to the arena with a tiny bottle of tequila, shop for the famous Lucha Libre masks before you go inside to watch the show, it is quite a gas!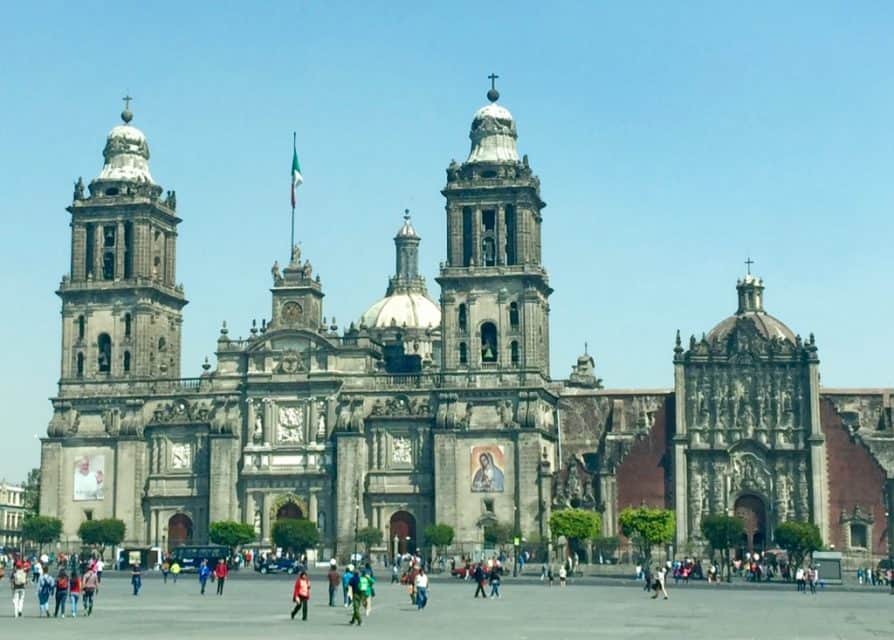 Popular Mexican Destinations
Isla de las Piedras or Stone Island
Located southeast of the Old Mazatlán, the Isla de la Piedra or Stone Island is another popular Mexican destination that should be included in your list of places to visit in the country. The island boasts a long stretch of sandy beach surrounded by coconut groves. Surfers from all over the world come to visit and experience the water's amazing waves.
Thatched roof restaurants can also be found all over the island, serving a lot of day guests that come here from the cruise ships. In fact, if you are coming to Mazatlan on a cruise, I can highly recommend this island, as usual, it is within walking distance to where the cruise ships dock. A warm walk down to the end of the pier, you will find a tiny 10-12 people passenger boat that will take you out to the island for $2 USD. It is a simple way to enjoy your day at the beach from a cruise ship.
Los Cabos and Cabo San Lucas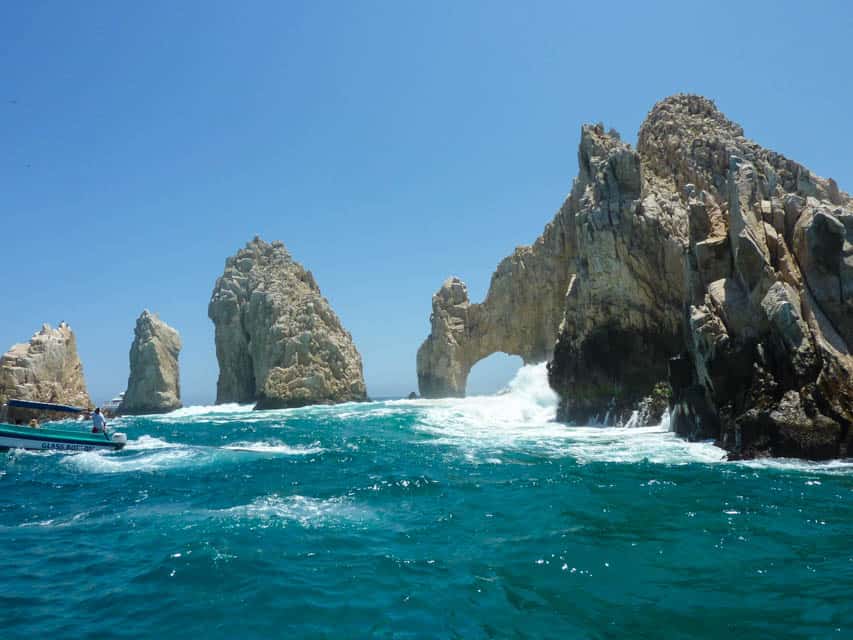 Los Cabos is no doubt, one of the most beautiful places in Mexico. But the great thing about visiting this Mexican municipality is that you will get to choose so many interesting places to see. It is such a joy to discover this popular double-city Mexican destination. If you want to frolic at the beach, then go check out the tourist resorts of Baja California and Cabo San Lucas. Those who love nature should explore El Arco, a distinct rock formation at Cabo San Lucas. The lively party scene is alive and well in Los Cabos, especially at El Squid Roe where I heard it gets crazy!
---
Recommended Reading about Los Cabos, Mexico:
Grand Velas Los Cabos -Elevating the Bar Once Again
---
Popular Mexican Destinations
Cancun and the Riviera Maya Region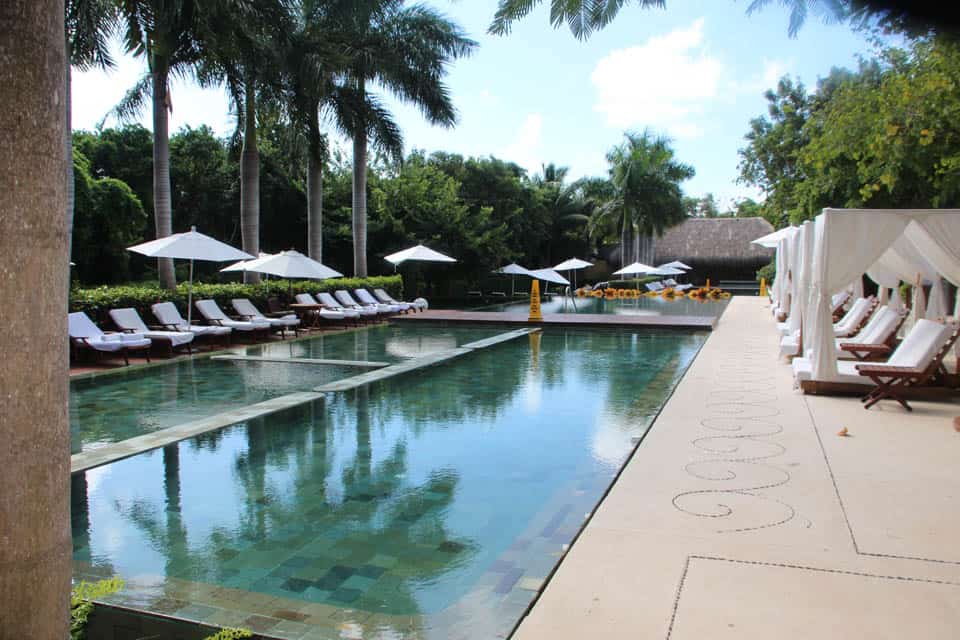 Another popular destination in Mexico for sun lovers is Cancun, as well as the nearby Mayan Riviera region. Dotted with high-end luxury hotels and family-friendly resorts, the beaches at these Caribbean destinations are truly gorgeous. They cater to travelers who want to experience the tropical Yucatan climate. Several Mayan ruins can also be found near Cancun. Among these are the Yamil Lu'um, a popular archeological discovery that consists of a crumbling tower made of gray stones and of course, the famous Chichen Iza, which is totally worth a day trip. Oh, and don't forget the amazing scuba diving!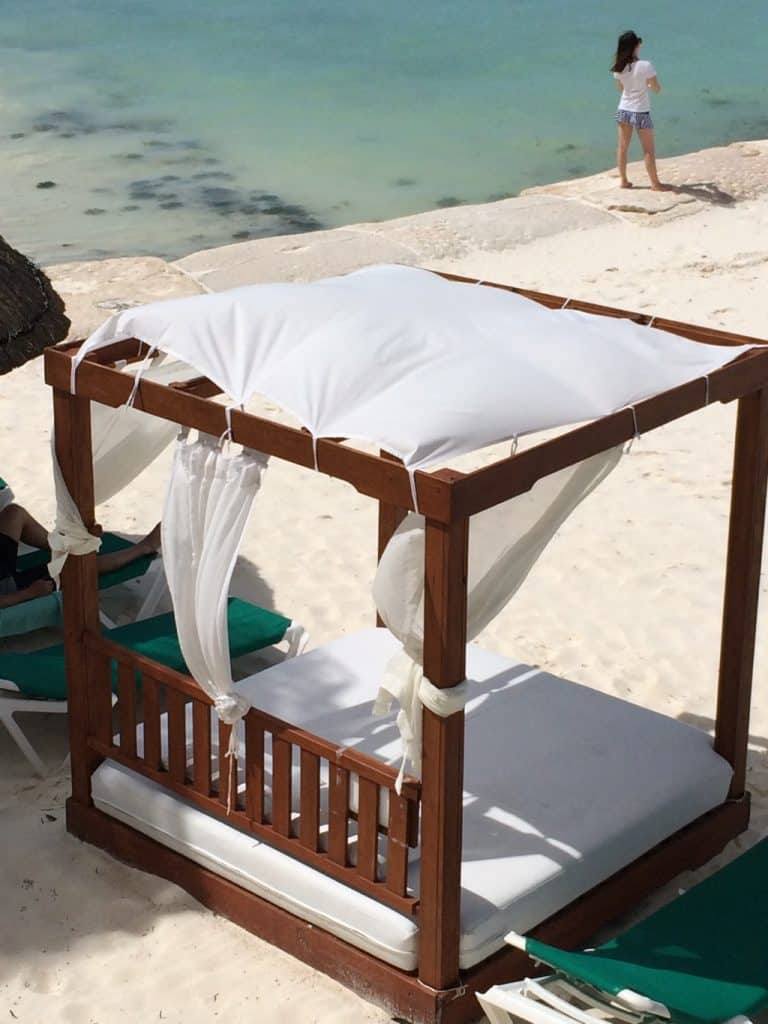 ---
Recommended Reading about Cancun, Mexico:
Foodie Heaven: Benazuzu, Cancun Mexico
Amazing Adventure Park in Mexico's Riviera Maya: Xel Ha
---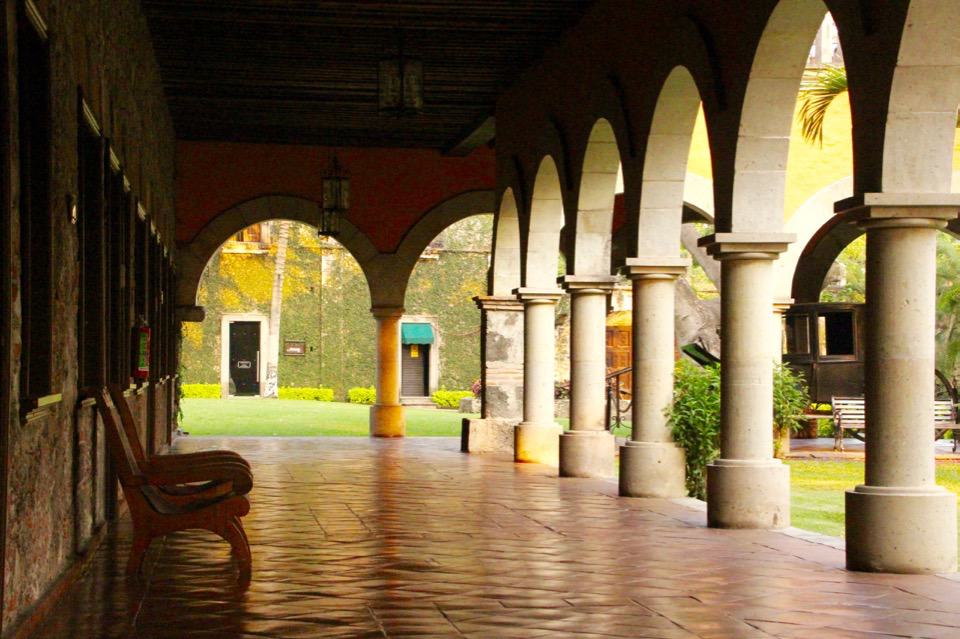 Cuernavaca is known for its sprawling estates and gated haciendas. Its warm climate and attractive architecture have made it a popular Mexican destination for many travelers, especially those of Latin descent. If you prefer an easy-going escape, away from the hustle and bustle of the cosmopolitan Mexico City, then take a trip to this charming city where you can stroll through the walled monastery complexes and check out the beautiful Cuernavaca Cathedral. I had a chance to stay at Hacienda San Antonio del Puente and it was fabulous!
Popular Mexican Destinations
Puerto Vallarta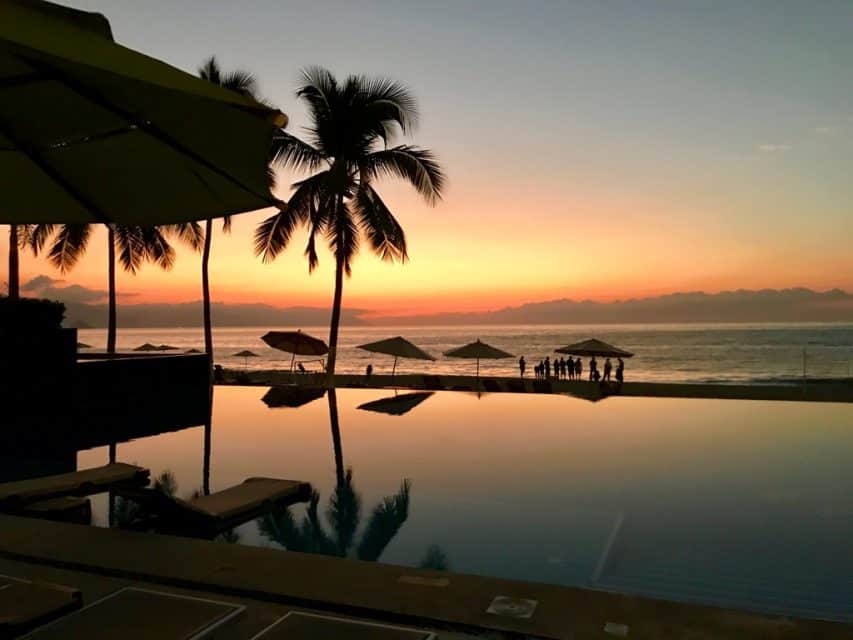 Puerto Vallarta is one of those beautiful places in Mexico where you will find the most inviting beach resorts. Every year, thousands of sun worshippers can be seen lazing along the majestic sandy beaches of Puerto Vallarta. If sunbathing is not your cup of tea, you can stroll through the picturesque cobblestone streets and check out the resort town's quirky boutiques.
After a whole day of exploring, take a stop at one of the stylish restaurants and sample some of the best Mexican delicacies with a shot glass of tequila. Sayulita is close by and great for those lazy beach fisherman type of towns. I've stayed at several resorts in Puerto Vallarta and you can read about them here and here.
---
Recommended Reading about Puerto Vallarta, Mexico
Casas en Puerto Vallarta: A Romantic Luxury Boutique Hotel
Puerto Vallarta All-inclusive Resort: Hyatt Ziva on the beach!
Experiencing the All-Inclusive Now Amber Puerto Vallarta Resort
---
Puerto Peñasco (aka Rocky Point, Mexico)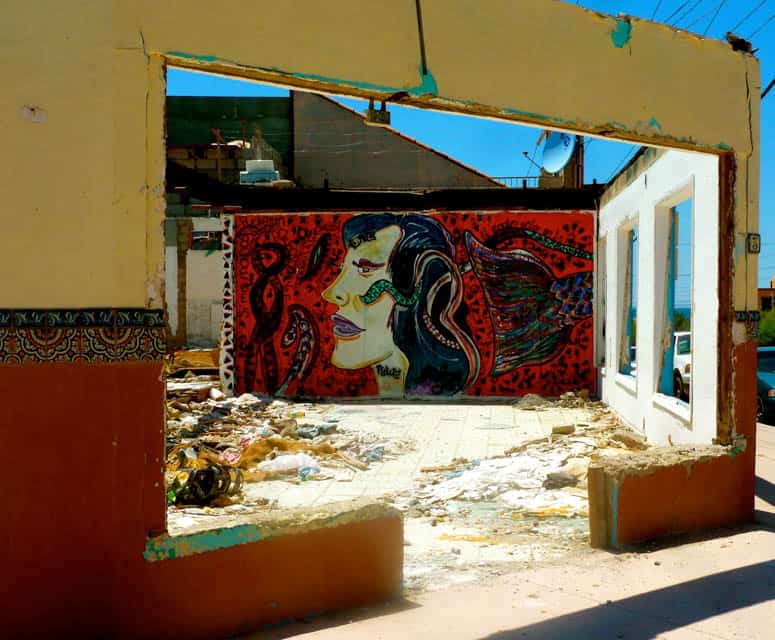 I would be remiss if I didn't mention the sleepy town of Puerto Peñasco, also known as the Rocky Point. It is what I call Arizona's Mexico. It is another beach city in Mexico, but it is easily accessible for the California and Arizona crowd, which is near the Sea of Cortez. It is known for its long stretches of sandy beaches, local restaurants, and golf courses that were uniquely carved out of the sandy desert.
Some of the most interesting sights in Puerto Peñasco are the Playa Bonita, Isla San Jorge, and Cholla Bay, a popular party destination just outside of Puerto Peñasco. Here is another article I wrote about the area:
Arizona's Beach: Rocky Point, Mexico!
Beyond its stunning beaches, there's definitely so much more to see in Mexico. So do not limit yourself to the country's touristy beach towns. Refer to this list of the ten popular Mexican destinations above and discover Mexico like no other!
Disclosure: As is common in the travel industry, I was provided with accommodations, meals, and other compensation for the purposes of review by multiple hotels and destinations listed above. While it has not influenced my review, PointsandTravel.com believes in full disclosure of all potential conflicts of interest. All Photos by the author.