Of all the choices of small Mexican fishing villages to visit, Zihuatanejo is a hard one to put into any type of grouping. Zihua (pronounced "zee-wha"), for short, is up against the Sierra Madre del Sur mountains, with cliffs, deep ravines, and a gorgeous bay. The fact that it is in the state of Guerrero—probably closer to Guatemala than it is the USA—also makes it hard to get to. So maybe this is the reason it is so quiet and peaceful. As change here is very slow. However, it is the perfect combination of Mexican flair, breathtaking nature, and good old-fashioned charm. It is the best place to relax by the beach. Its party-haven neighbor, Ixtapa, is only a few miles away. So if you do come here, you get a two-for-one deal of nightlife and relaxation!
---
What's in this post:
hide
Zihuatanejo, Mexico
---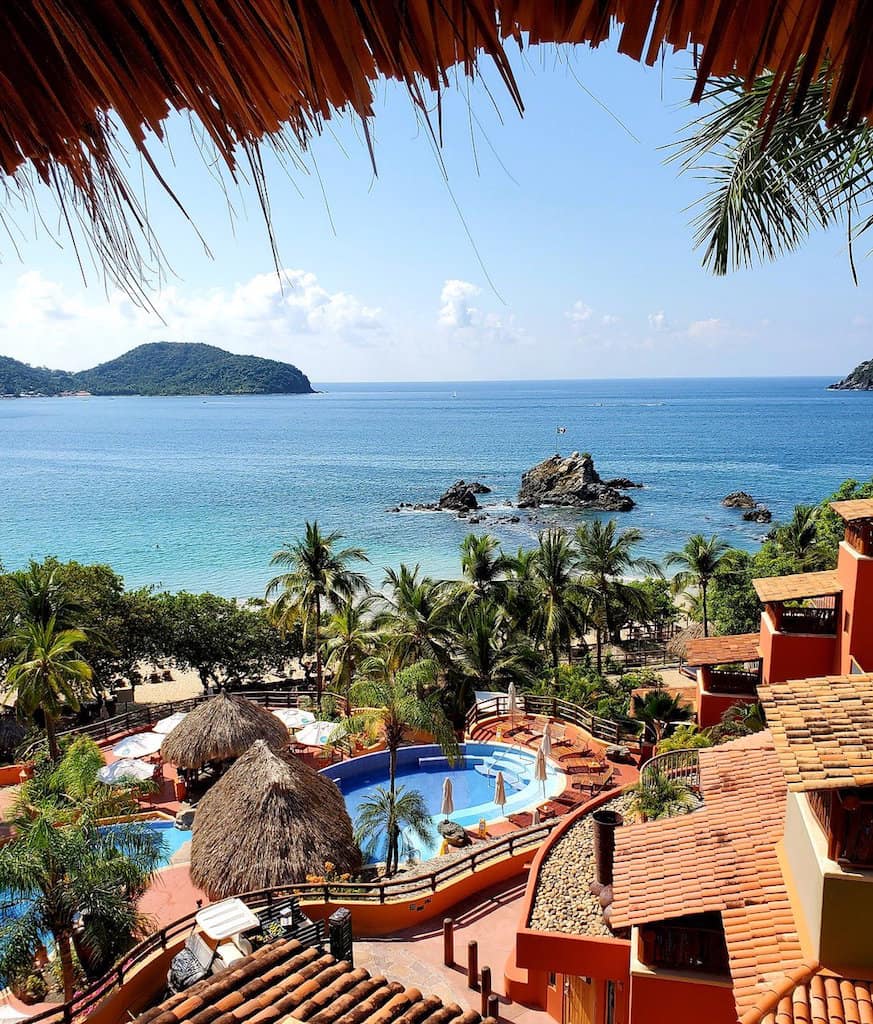 Choose Zihuatanejo over Ixtapa
Zihuatanejo is a colorful fishing village that is full of history and culture. In the 1970s, the Mexican government commissioned a resort town to be built next to Zihuatanejo to boost tourism. Well, that it did and they called it Ixtapa. For us, Ixtapa left something to be desired. We much preferred Zihuatanjeo with its cobblestone streets, quirky restaurants, and an authentic Mexican atmosphere. If you're heading to this area in Mexico, we suggest staying in Zihuatanejo. Ixtapa is too crowded and attracts a younger crowd.
Zihuatanejo is Calm and Quiet
Zihuatanejo means "place of beautiful women" in the Nahuatl language, spoken by the Aztecs. Nahuatl has been spoken in Central Mexico since at least the 7th century and is still spoken in Mexico today. The Aztec language, whose empire expanded into most of Mexico preceding the Spanish conquest, has been borrowed into the Spanish language.
Most of these "loan words" denote things indigenous to central Mexico which the Spanish heard mentioned for the very first time by their Nahuatl names. The English words of Nahuatl origin include things like "avocado", "chili", "chocolate", "coyote", and "tomato".
Food is a Perfect Mexican Meal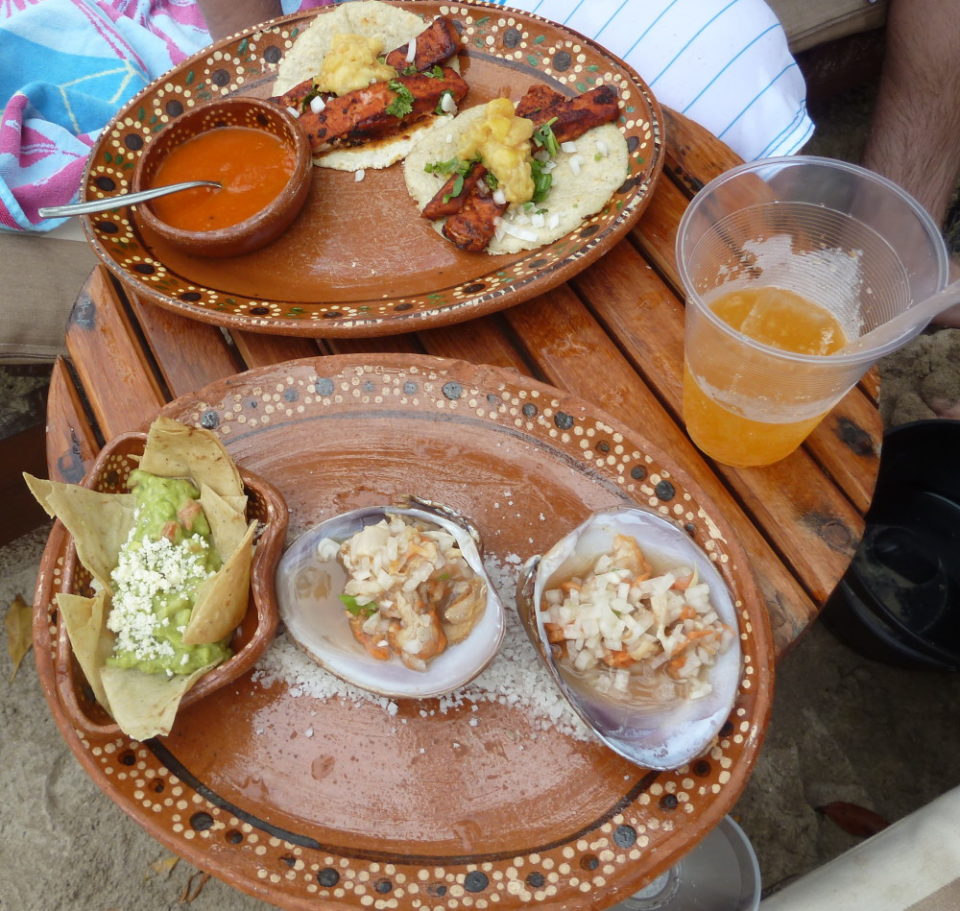 I find this area of history fascinating about the language, especially since avocado, tomato, and chocolate are some of my favorite things in the world to eat and not necessarily in that order or together!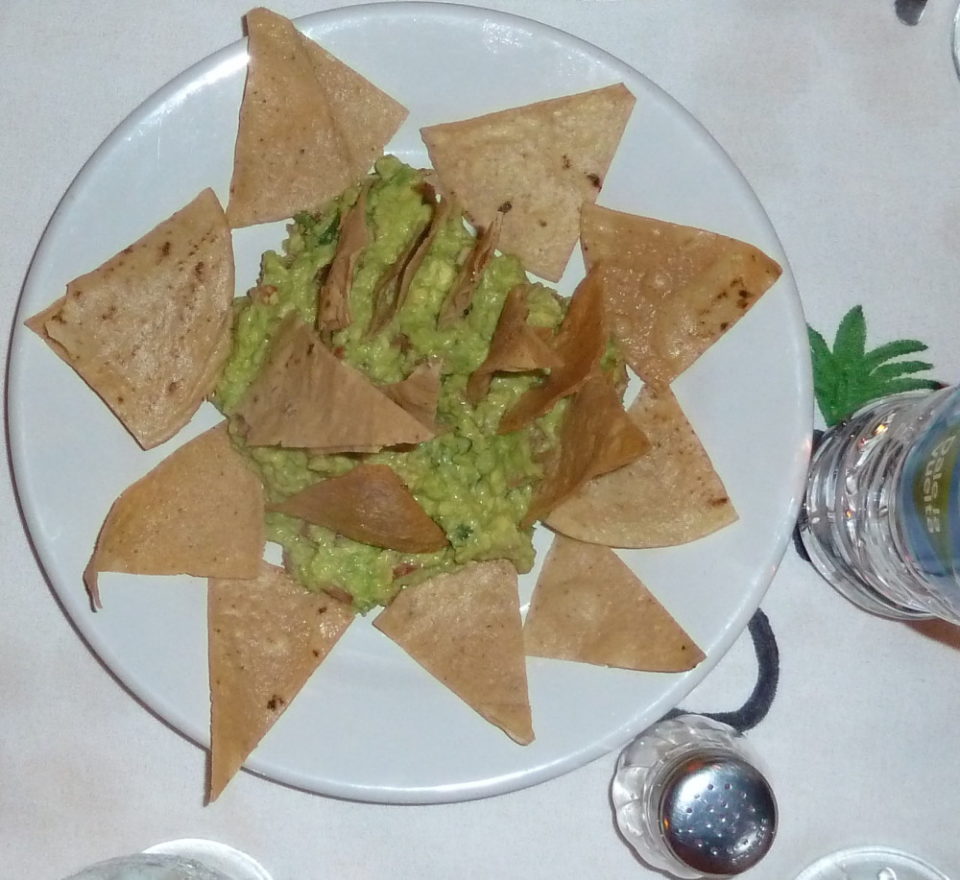 Be Sure to Visit on an Empty Stomach
One of our favorite parts about this trip was the food! We had some really incredible dinners in Zihuatanejo, It seems that most of our meals were all made with fresh ingredients. And kudos to the service as well! always with the best service. Be sure and don't miss the blackened tuna with sesame seeds at El Manglar. Now I do have to warn you they have crocodile lurking in the lagoon next to the patio, but don't be alarmed. My kids thought it was cool and fun! Also, plan on stopping by Loot, pretty much every day for a "jugo verde" or an iced coffee. This is a totally cool coffee shop/surf place/art gallery with a huge covered patio. You can escape the heat with the mity fans and enjoy the comfortable couches instead!I pretty much-ordered avocado toast every day!
Head to Bandido's on Friday nights at 10 pm for salsa dancing and for their freshly made salsa – made to order at your table! We also loved the atmosphere and garden setting at El Vigía. You have to try the steak and homemade chocolate ice cream, as it is delicious.
Zihuatanejo has a Gorgeous Bay
Zihuatanejo was a sleepy little fishing village at one time. Now it is an amazing little find for this Mexico lover. The gorgeous bay, with all the tiny dotted sailboats out for the morning, makes me want to drop anchor and come over here to live for a while. It is that kind of place, once you are settled in, that you can sit back and forget your worries from back home.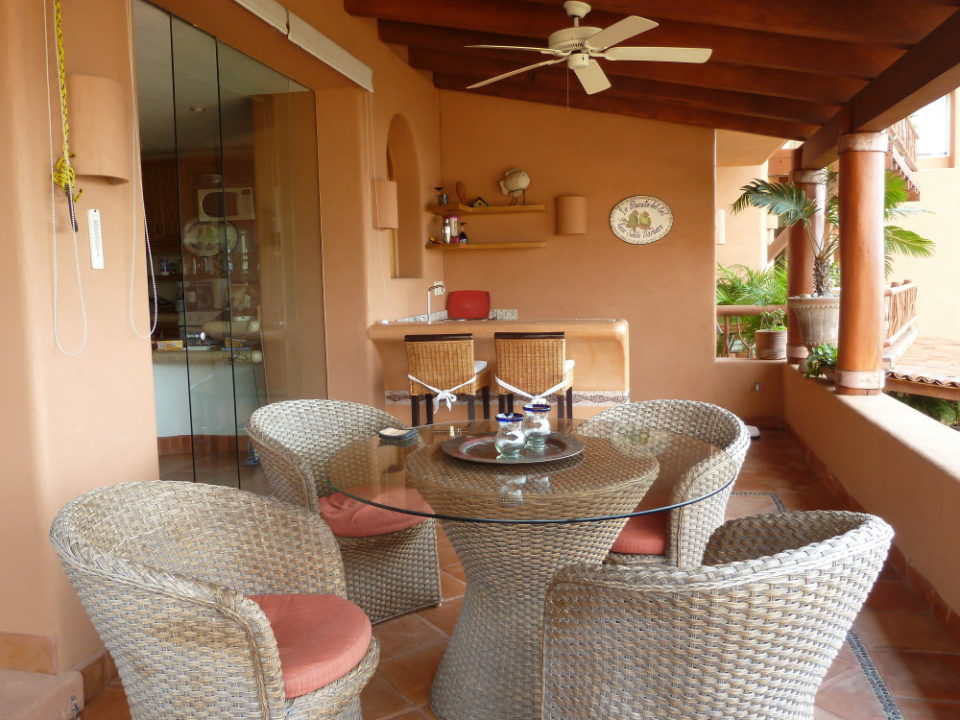 When to come:
We went when it was a bit humid and hot, which was in June. So don't go then, wait to go during the perfect season which is January, February, and March! We highly recommend going during that time frame, when it's dry, yet still warm to experience the best weather in Zihuatanejo. Also, if you are traveling to Zihuatanejo during COVID-19, here are some helpful tips.
Where to Stay: La Puesta del Sol
For my family, we chose a VRBO condo called La Puesta del Sol, in the well-managed and manicured Casa Que Ve Al Mar neighborhood, which was the perfect selection for our family of four. As there was plenty of room for all of us.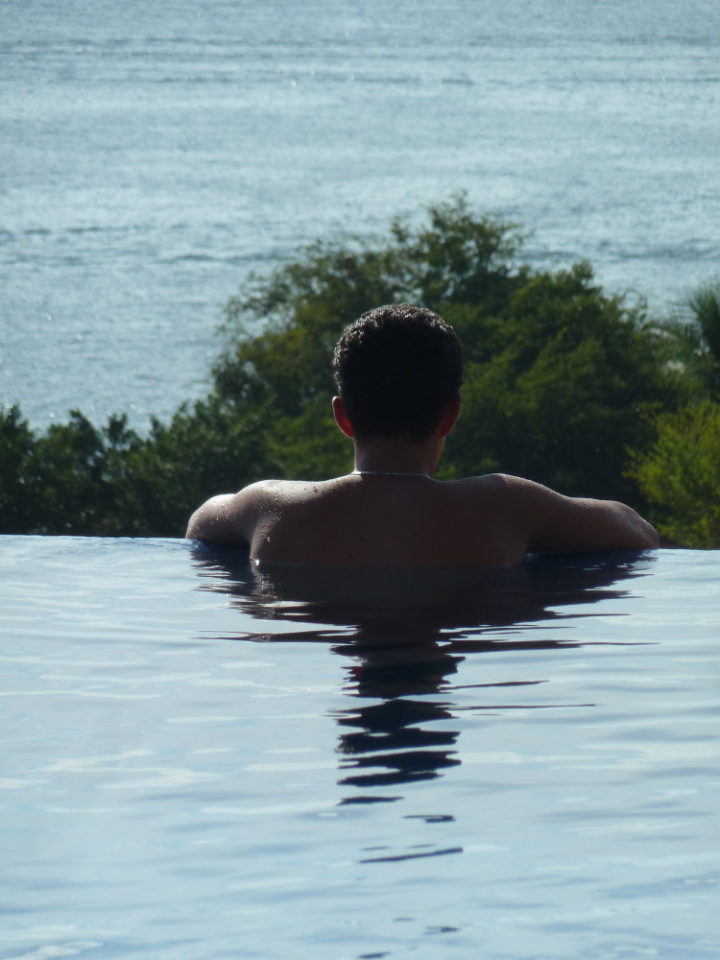 With two negative edge pools, and an amazing view right outside of our great room and master bedroom, we were in heaven! Not to mention the gorgeous kitchen and wonderful light coming in the bedrooms. I enjoyed my time sitting out on the balcony in the cool air and watching the beachgoers playing in the ocean.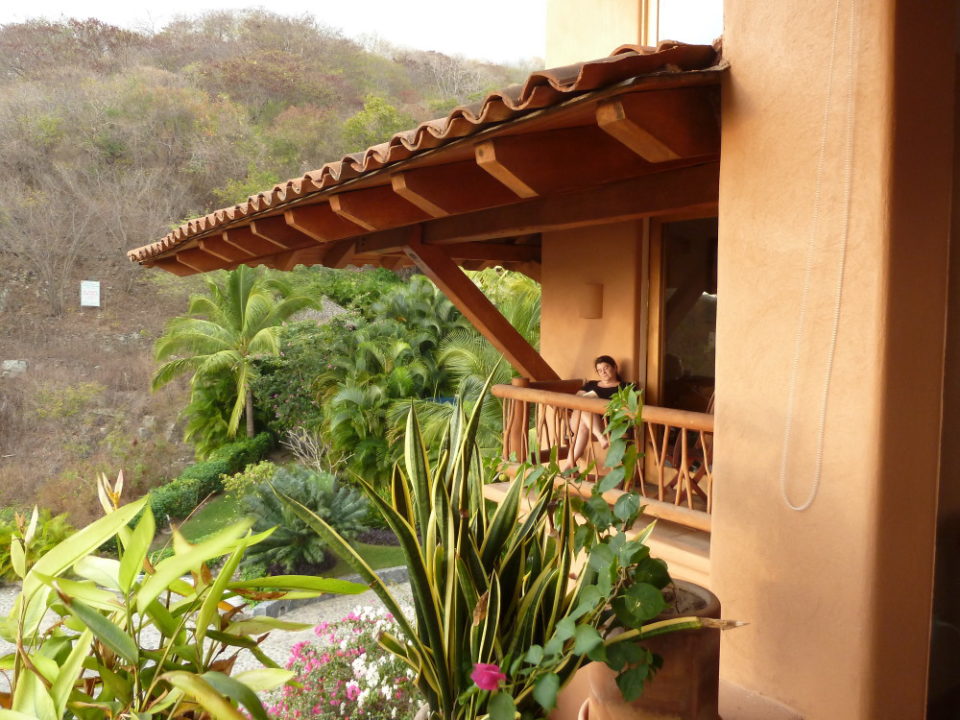 Even my son enjoyed his time on the well-placed hammock right on our balcony!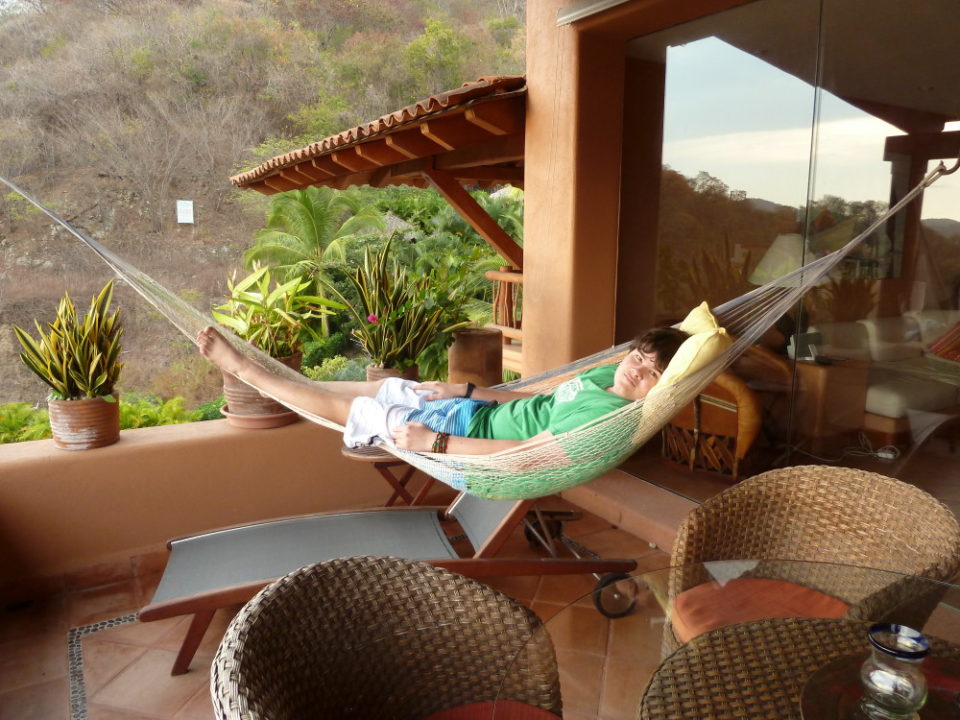 The View from La Casa Que Ve al Mar
In the complex where we stayed, the buildings were designed by the locally famous architect Enrique Zozaya that also designed the most famous hotel in Zihuatanejo: La Casa Que Canta. The staff there takes great care of each of its guests, so soon we will head over there for dinner!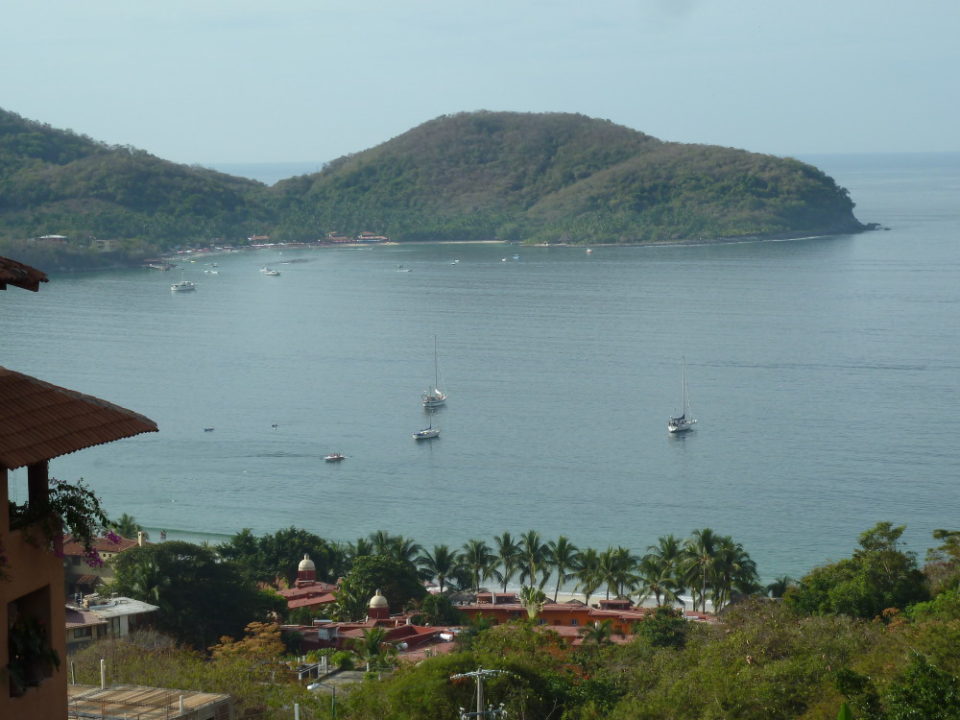 La Ropa Beach
Of course, the view was stunning from our condo and the walk down to the ocean is only a five or so minute walk. Our portion of La Ropa Beach was sandy. There are rows and rows of palm trees that line this curved beach and the sand was so soft it almost felt fake. But it wasn't! This area of the beach also has plenty of restaurants with chairs out on the beach, so you can sit and enjoy the view with a refreshing tequila drink, Coke, Tea, or whatever you want to order!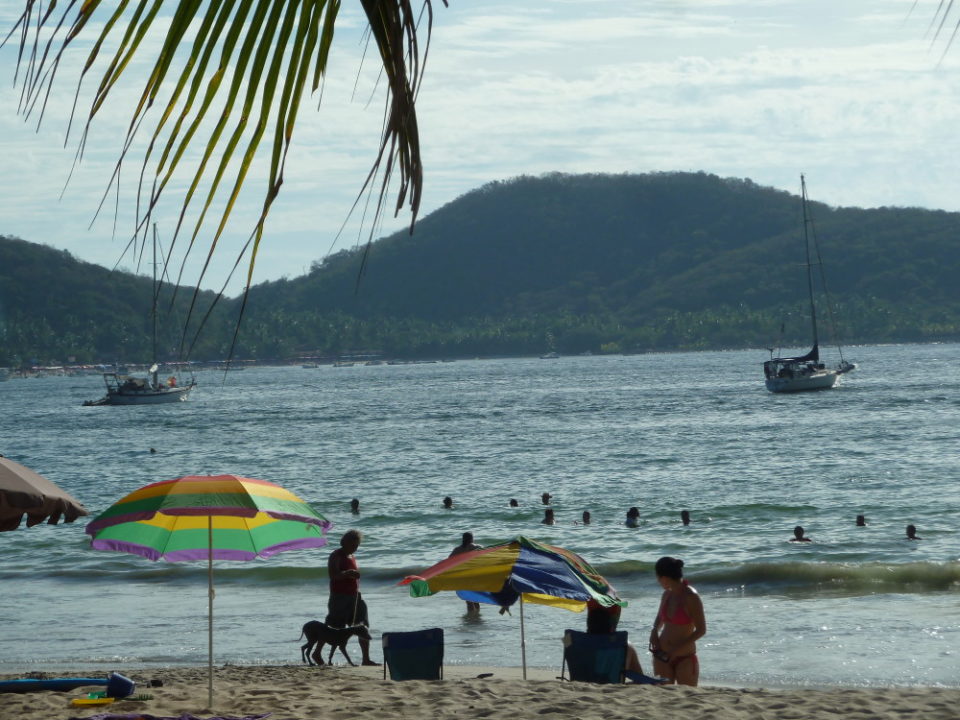 We recommend staying away from Playa Principal, the main beach, unless you need to go to the pier to join a sunset cruise or fishing excursion.
We picked the perfect place to Relax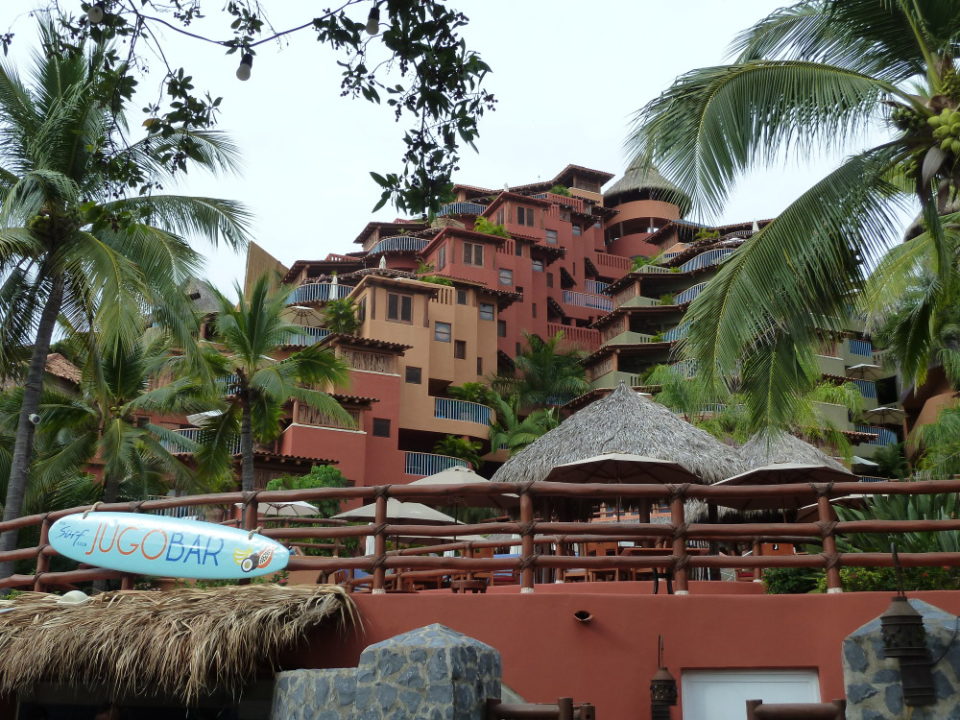 Pick a restaurant along the way and just ask the servers if they can set you up a spot for the day. They will gladly oblige, as long as you order a few drinks while you are there. We chose Intrawest and the facilities and amenities, as well as the service, as over the top. If you need a quick getaway, or just a nice day at the beach with every type of fun thing to do, you will not be disappointed.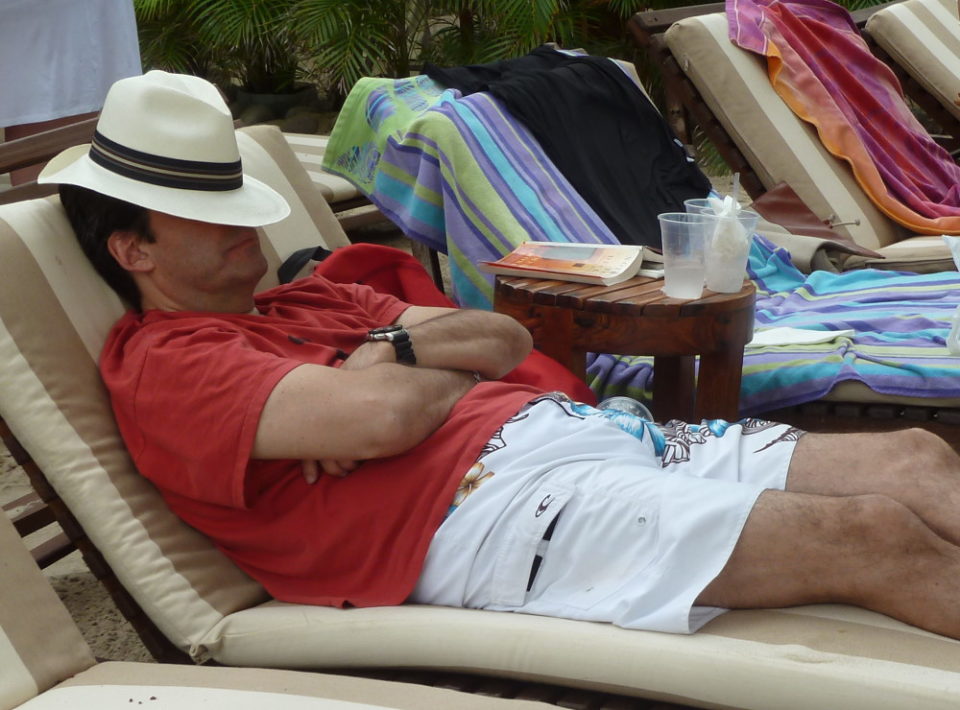 And as you can tell, my husband enjoyed his siesta at the beach! But not for long… soon we would go on a deep-sea fishing excursion!
Deep-Sea Fishing Excursion
While we were down near Playa Principal Pier, we found a company to take us out for a deep-sea fishing excursion. So the next morning, we got up super early (5 am) to meet the guys at 6 am for a little fun on the water. They showed us around, brought our lunch, drinks, and snacks, and before you know it we were out fishing our hearts out! This was a pretty new experience for both my sons, as it has been a few years since they have been fishing and they were excited.
Soon, we caught the baby fish, that caught the next fish, that caught the bait And my son had a great time putting the tiny fish on the hooks. It didn't take long and we began to catch a few fish!
We spent quite a few hours on the boat, while they served up some delicious Mexican tacos complete with cabbage, cheese, salsa verde, and rojo, as well as genuine Mexican Fantas, which my boys love!
Now back to Fishing
Before you know it, we had caught quite a few fish, a few for us, and a few for the captain. He was quite pleased, to say the least. Later, he was going to filet it at the pier, then take it over to a restaurant on Playa Las Gatas where we would eat it later on the beach! With our feet in the sand, the dinner was perfect. How cool is that?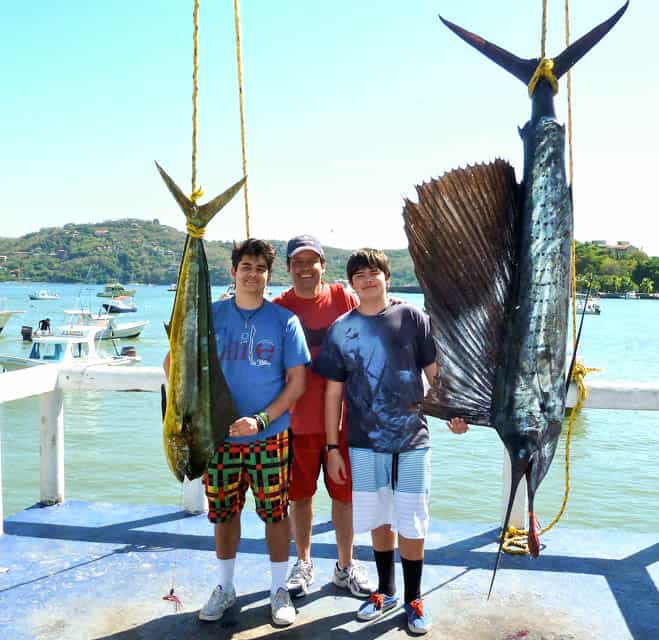 So there you have it, a perfect vacation in Zihuatanejo, Mexico – you can't beat that!
You may also enjoy reading:
Dia Del Nino, A Mexican Tradition
Want to read more:
10 Popular Mexico Destinations & Cities to Visit