The country of Mexico is the 11th most populous country in the world and for me, one of my favorite countries in the world. Several main industries come from Mexico such as mining, tobacco, food, and beverages. Even my favorite food, which happens to be chocolate, was first introduced to the world by the Mexican Aztecs. And my favorite drink in Mexico happens to be reposado tequila. So how can you go wrong?
---
Best Drinks in Mexico!
---
Needless to say, Mexico is a country with many talented attributes and has contributed to the world's success in plentiful ways. Historians believe to have found stone tools in Mexico that can be traced back to its human remains from over 23,000 years ago! The rich and old culture of Mexico has seen its fair share of civilizations such as the Olmecs, Zapotecs, Aztecs, and the famous Mayans. Each of these civilizations and others has contributed something to the culture of Mexico.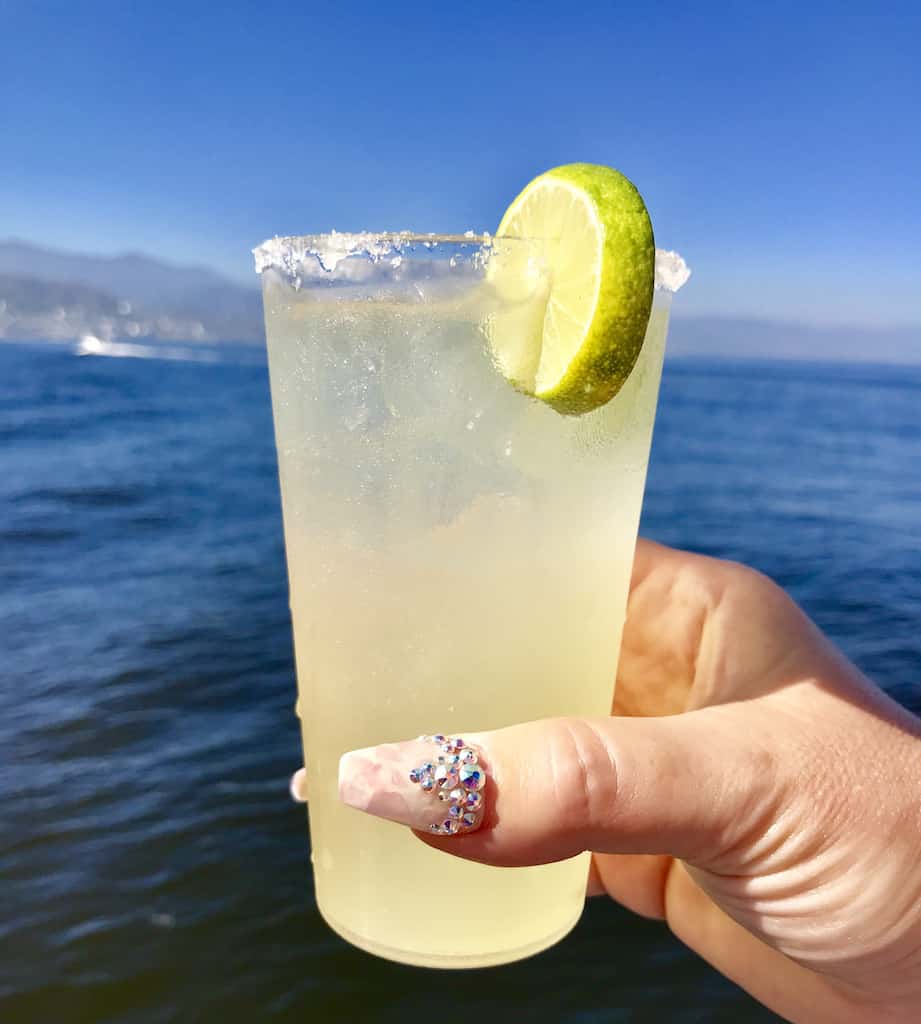 I think sometimes we forget just how big Mexico really is. I believe that one of the best parts about traveling is discovering how culture, foods, and drinks change from region to region as you travel throughout this immense country. Sometimes, this is my favorite part, to discover the local flavors in the cities that I visit.
---
Want to read more about Mexico?
10 Popular Mexico Destinations & Cities to Visit
Famous Landmarks in Mexico You Must Visit!
A Guide to Mexican Grocery Stores & Supermarkets
---
As you know, Mexico is a popular tourist destination for many reasons such as the numerous World Heritage Sites, stunning landscapes, beaches, and, of course, its' drinks. That's right, drinks in Mexico are world-famous, and have seen this country through the best and worst of times. Things like World Wars and gaining Mexican Independence. I am not just talking about alcoholic drinks, like beer or the festive margaritas, but also soothing hot drinks, coffees, and even fresh fruit drinks. So let's take a dip (or a sip) into the best Mexican drinks.
Alcoholic drinks of Mexico:
Tequila –3 Types: Blanco, Repasado, & Anejo
In the northwest part of Guadalajara, the city of Tequila is responsible for growing the blue agave plant that is used to make tequila. The origins of tequila are traced back to the 16th century and were mass-produced in the 1600s by Don Pedro Sanchez de Tagle. Officially, tequila must be made in this designated region of Mexico called Tequila and in order to be labeled Tequila. Also, in order for tequila to properly be called tequila, it must contain at least 51% blue agave.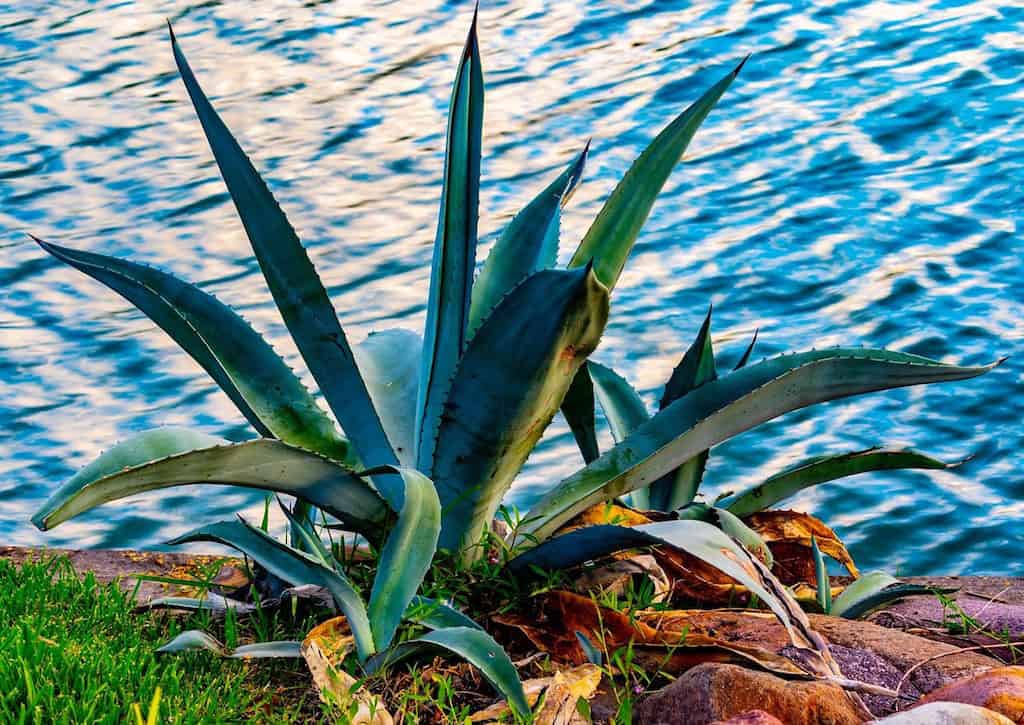 Worldwide there are more than 2,000 brands of tequila and 900 of those brands are from Mexico. With over 100 distilleries in Mexico, it is no shock that tequila is one of the most popular and famous drinks of all time in Mexico. Tequila has a distinct taste and smells depending on what brand you try.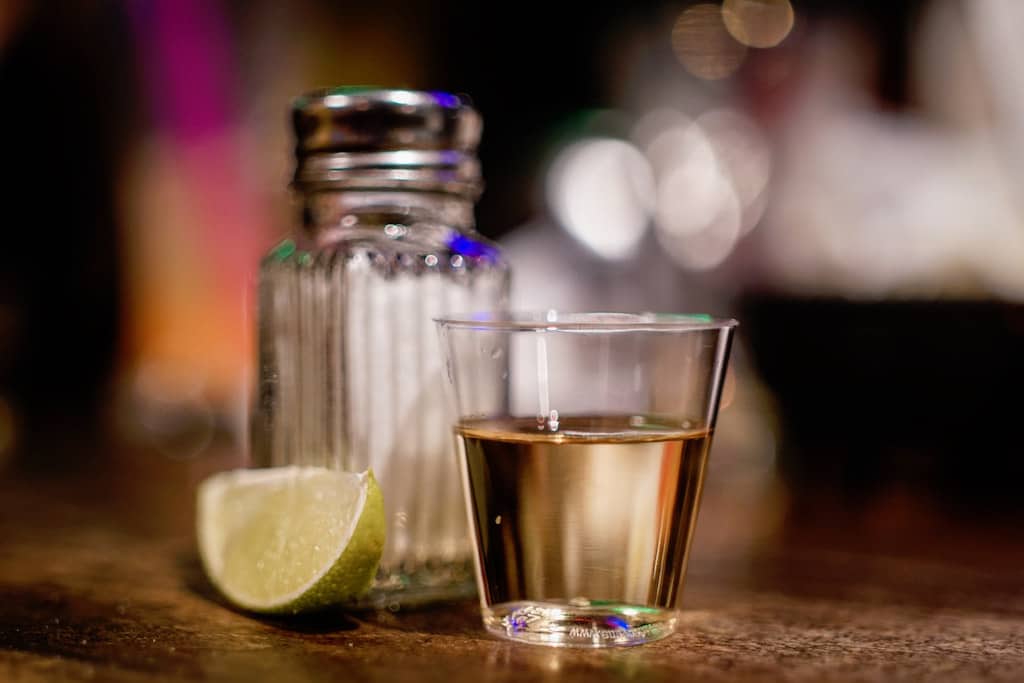 For example, Blanco tequilas have one of the most agave flavors and it has a semi-sweet and earthy flavor. Blanco is often not aged and is the most affordable tequila. Reposado tequila is a well-rested tequila that ages from two-nine months. The faintest yellow color is the final result of this tequila and it tastes like a mix of Blanco and soft oak.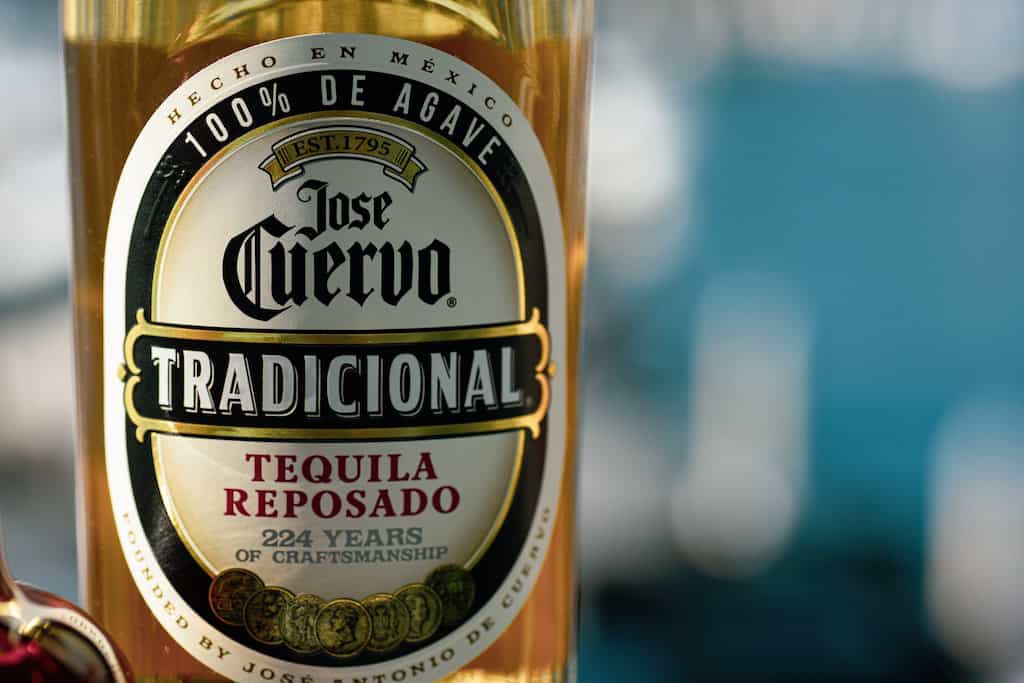 Anejo is the darkest of the tequilas and is aged anywhere from 18 months to three years. The dark and rich flavor of this tequila will have you tasting caramel, oak, and agave. Jose Cuervo is the most successful Mexican brands of tequila in which you can purchase all three of these tequilas. But my husband's favorite is the Anejo, which gives him the flavor he appreciates, as it is more of a sipping-style tequila.
Mezcal, from Oaxaca, Mexico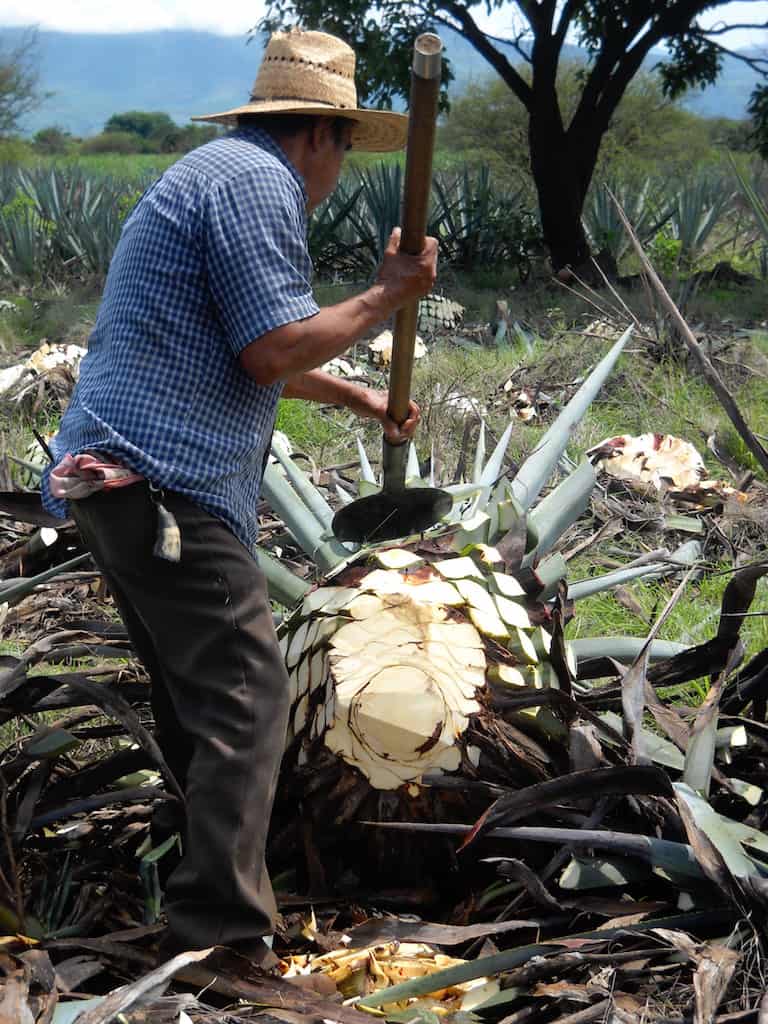 If there is one thing, I want to get straight is that Mezcal and Tequila are two different drinks. People often confuse these two alcoholic beverages because they come from the agave plant and are both from Mexico. Mezcal comes from cooked hearts of the agave plants which mainly come from the Oaxaca region of Mexico.
All agave species are used to make mezcal, as opposed to only the blue agave for tequila. Depending on the type of agave is used to make mezcal, you can taste flavors such as smokey, charred, vegetable, sweet, or floral.
Mexican Wine
While not as famous as Mexican beer, Mexican wine has made its way into the market slowly, but surely. Grapevines are not a natural resource in Mexico as they were imported from Mexico in the early 16th century. The oldest winery in Mexico is the Casa Madero, which opened in 1597. Since the 1970's varieties of Mexican wine have been created such as Petite Sirah, Chenin Blanc, Muscat Blanc, and Merlot. A mix of red and white wines are grown throughout Mexico, with the most popular being Cabernet Sauvignon and Chardonnay. If you are in the mood for a smooth Mexican wine and you are in San Miguel de Allende, then you can locate them here.
Kahlúa
I bet you didn't know that everyone's favorite coffee-flavored liqueur just happens to be from Mexico?! That's right, Kahlua is a pretty famous Mexican drink. It is made with an Arabica coffee bean that is grown in Veracruz, Mexico, and was founded in 1936. It is made from Arabica coffee beans, vanilla, rum, and sugar. In fact, Kahlúa is the base for many of the famous and iconic cocktails made around the world. Cocktails like the White Russian or the B-52.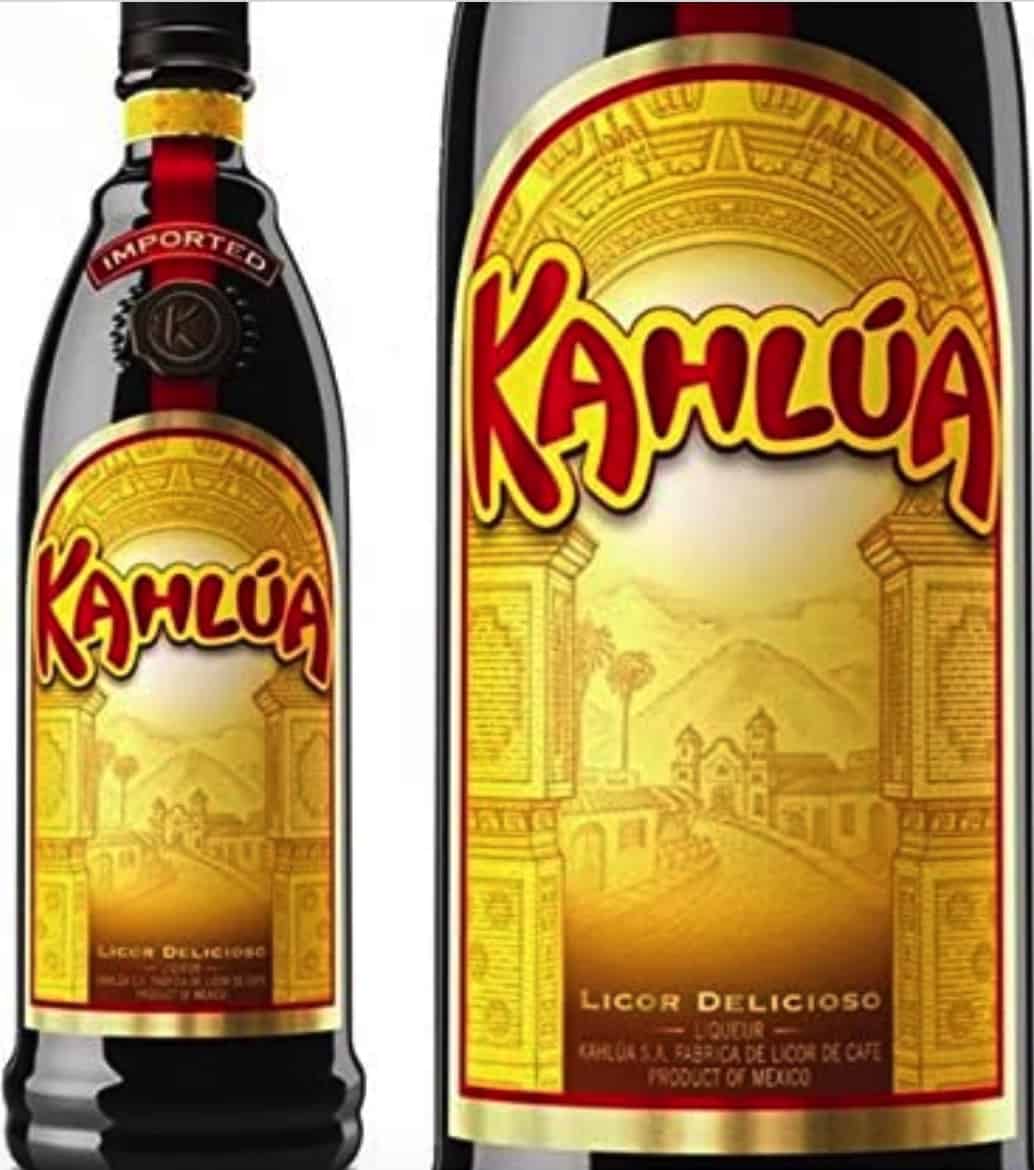 Mexican Beer:
Corona
The Mexican company Cerveceria Modelo is responsible for producing the well-known beer brand, Corona. Although this beer is synonymous with Mexico, it has German origins. Back in 1925, German immigrants concocted this famous beer and pioneered it in Mexico. Corona has four types of beers, the classic Corona Extra, Corona Light, Corona Premier, and Corona Familiar.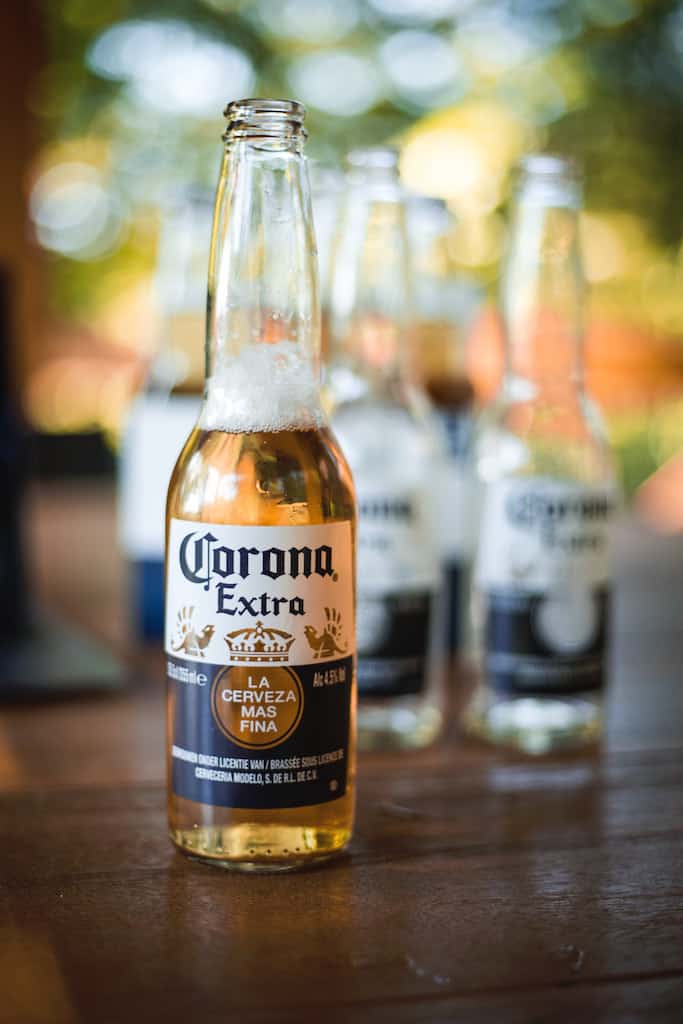 Corona Extra is the most famous and contains 4.6% alcohol. You are sure to taste barley and yeast in this beer. Corona Light has fewer calories than the Extra but still has a great taste. Mexicans prefer to consume the Corona Familiar because it comes in a large bottle that is large so they can share it with others.
Dos Equis
We have all seen memes online that include the Dos Equis beer guy (Jonathan Goldsmith) and if you don't know what I am referring to you must click here. To be honest, many people I know love the Dos Equis memes just as much as the beer itself. The Dos Equis beer is another beer that was created by a German immigrant, Wilhelm Hasse, in 1890. The first beer created was named Siglo XX, which was later changed to Dos Equis Amber. This original beer comes in a brown bottle and is an amber lager.
Of course, don't forget the other drinks of Mexico: Tecate, Bohemia, and Pacifico are all from Mexico too!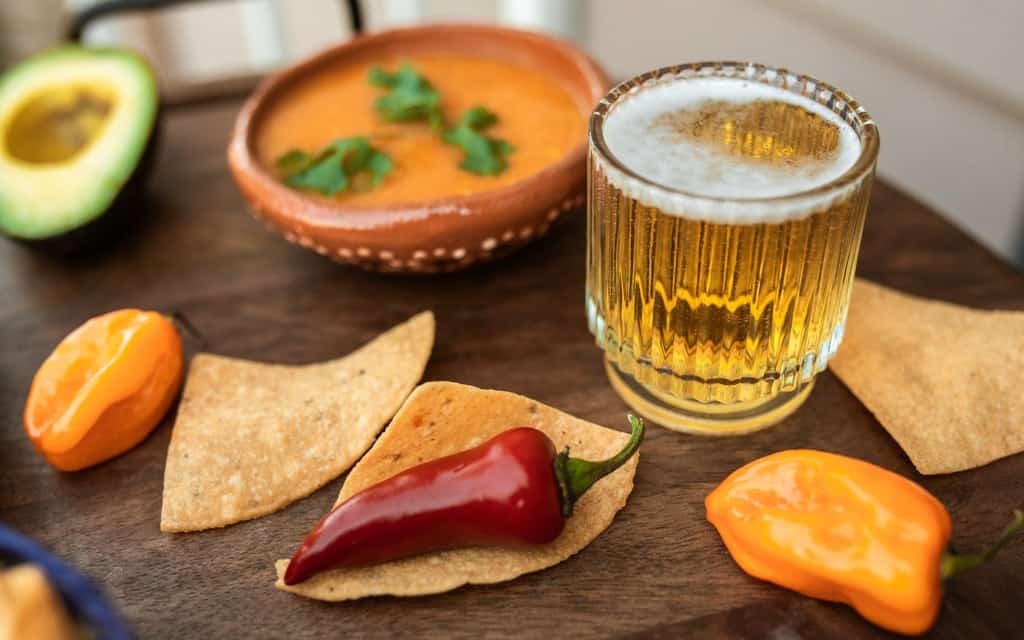 Mixed Drinks: Who Among You Doesn't Like a Cocktail?
The Age-old and Famous Margarita
The most beloved cocktail in all of Mexico is the colorful and famous Mexican Margarita. A delicious flavor comes forth when combining tequila, Cointreau, sugar, and lime to make this simple drink. The best thing about margaritas is they can be served frozen or "on the rocks", and they come in pretty much any flavor you desire. If you are in the mood for an Authentic Mexican drink then check out this recipe from Mexico in my Kitchen. You won't be sorry!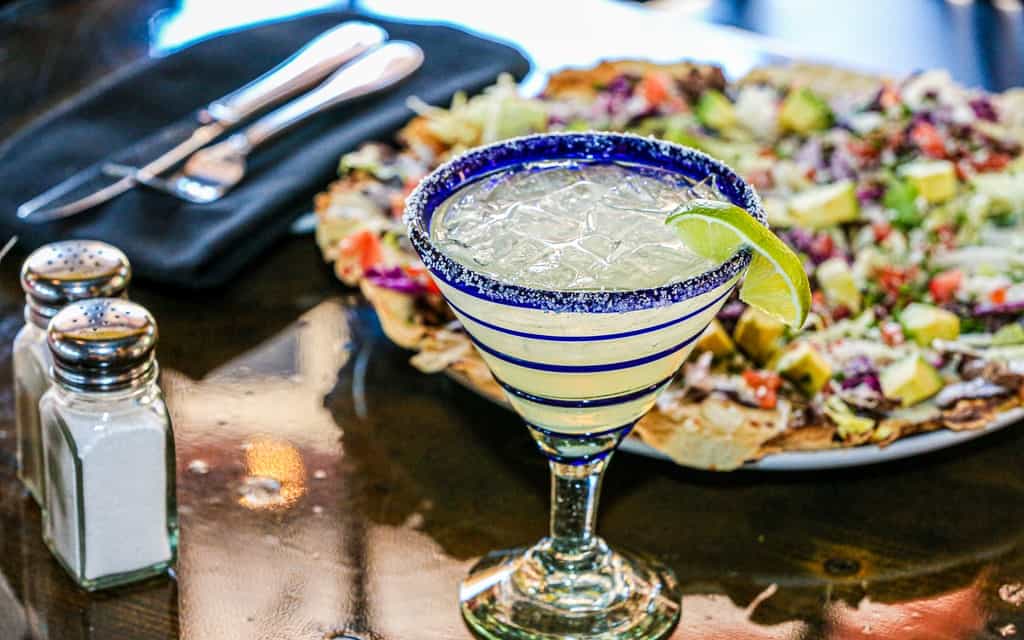 Michelada – The Beer Cocktail
If you have yet to try the crazy concoction of a Michelada beer cocktail, then you are in for a treat. There are two popular versions of the exact origin of this cocktail, one includes a man named Michel Esper who created this drink and named it after himself. The second version is the name of the drink comes from the phrase "Mi chela helada", which means "my ice-cold beer". I don't know which version is correct, but I do know that a Michelada is delicious. This drink is made with dark beer, lime juice, chili sauce/spice (Tajin), tomato juice, and chili peppers (or hot sauce). The odd combinations of this drink will leave you with a satisfying taste of spicy and frosty.
Chavela
The Chavela is the light version of a Michelada. Like I said before, the traditional Michelada uses a dark beer, whereas Chavelas always uses light beer. They have fewer ingredients and are made from light beer, tomato juice, and hot sauce in a rimmed glass with Tajin.
La Paloma – the Grapefruit drink
La Paloma is another popular drink of Mexico. Tequila is the primary alcohol used in the cocktail. A true Paloma cocktail needs to include grapefruit soda (Fresca, Jarritos, or Squirt), salt, lime juice, and agave tequila. This is the perfect drink to quench your thirst on a hot day, just make sure to sip it slowly. Aside from the name of this drink, which means 'dove' in Spanish, not much is known about its origins.

La Bandera Mexicana
Like most countries, Mexicans are proud of their heritage, and what better way to show your love for your country than with an authentic Mexican cocktail. The La Bandera Mexicana pays homage to the colors of the Mexican flag: green, white, and red. This drink is mostly consumed on Mexican Independence Day, which is September 16th.
Brace yourself for a three-shot drink because that is what you will get with this cocktail. Limes are used to add flavor to the drink and represent the green of the flag. Blanc tequila is used to represent the white part of the flag and sangria is used to pay tribute to the red. This is a favored Mexican drink.
Charro Negro
This is one of the simplest Mexican cocktails in Mexico. It simply means "black cowboy" Think of it as the typical Cuba Libre, and then substitute tequila! Made with tequila, coke, lime, and salt. This is a popular drink for Dia de Los Muertos because the Mexicans are celebrating their loved ones who have passed.
Bloody Maria – The Classic with a Twist
Most of the same ingredients used to make a Bloody Mary are used to make a Bloody Maria but with the twist of using tequila instead of vodka. The original Bloody Mary was created in the 1920s and this Mexican version is a twist to this classic drink. You can spice up your life by taking a shot at making your own Bloody Maria by following this recipe by Isabel Eats ( a first-generation Mexican-American who loves to cook!)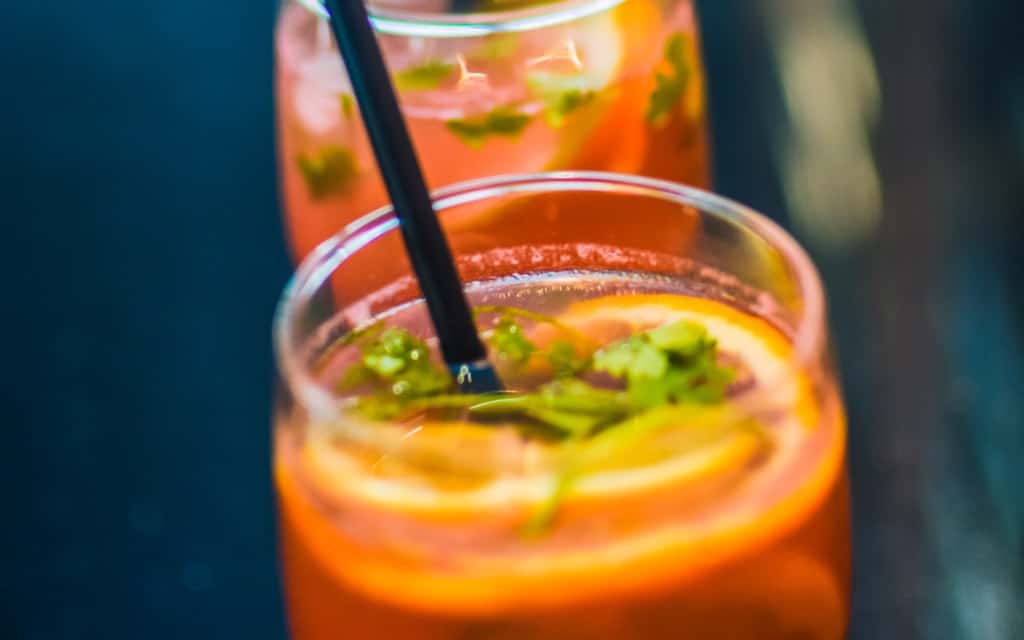 Coffee Drinks
Carajillo
While it might not be as common to add hard liquor to coffee, the Carajillo is a drink in Mexico that does just that. This type of coffee drink is traced back to Cuban origins. The Mexican version of this coffee is made with espresso and Licor 43 (which is a sweet and thick liquor). This drink is often served after meals as a digestive drink that is poured over ice in a short glass. Use this recipe from Maura of "The Other Side of the Tortilla" to impress family at your next meal together.
Non-Alcoholic Drinks of Mexico
Agua Fresca
Drinks in Mexico are not always full of alcohol and they can be refreshing for everyone to enjoy, especially the kids. Agua fresca literally translates into "fresh water" and is usually a fruit or cereal (such as corn or rice) with sugar and water. These types of drinks can be found everywhere in Mexico, especially Mexico City. They have no artificial flavors or coloring added to the drink, which is best for everyone. The fresh fruit is squeezed straight into jugs of water, then brown or white sugar is added and mixed together to make this fruity drink. Depending on where in Mexico you go, they can have a lot of sugar, so watch out! As the local tastes in some Mexican villages can be very sweet.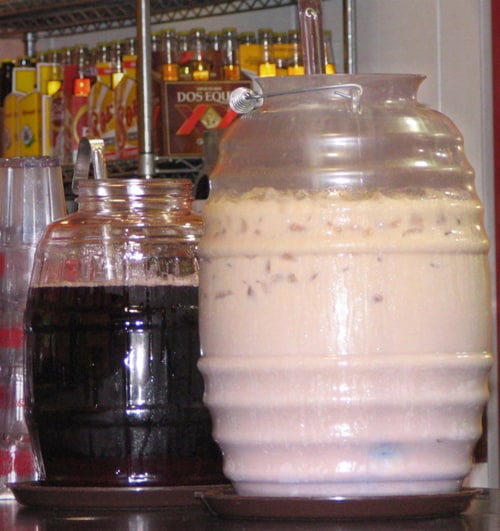 The Most Common Agua Fresca Are:
Horchata
The latest fade to hit the US from Mexico is Horchata. Starbucks and other cafes have recently been adding this yummy drink to their menu. This drink is prepared in different ways but the Mexican version of this rice-based drink contains milk, cinnamon, and sugar. In fact, horchata is so popular in Mexican Supermarkets that you can find a powder or syrup where you just add water.
Tamarindo
The simple ingredients of water, tamarind0, and sugar are combined to form this delicious drink. The best part about using tamarindo is the versatility of the flavor. The Tamarindo is a pod from a fruit. It tastes spicy but hot like chilies. With a few tablespoons of sugar, you can make this drink go from sour to sweet in no time. It is best for kids with less sugar, so keep that in mind.
Jamaica
Another version of the "Aguas Frescas" is the "agua de Jamaica". This red drink is made from the roselle or hibiscus flower. It is sometimes transformed into a tea. Unlike other teas that are best served hot or warm, this drink is served cold. All you need to make this refreshing drink is water, sugar, ice, and hibiscus flowers. Check out this step-by-step Jamaica recipe from Mama Maggie's Kitchen. It is the best recipe I found online.
Mexican Soda
I don't know about you, but every time I would bring my kids to Mexico, they always wanted to have a Mexican soda pop! What I think they realized long before me, was that in Mexico, they still used pure cane sugar in their soda pops instead of what the USA did – which is convert their sugar to high fructose corn syrup! No wonder they always wanted one, as they taste so good!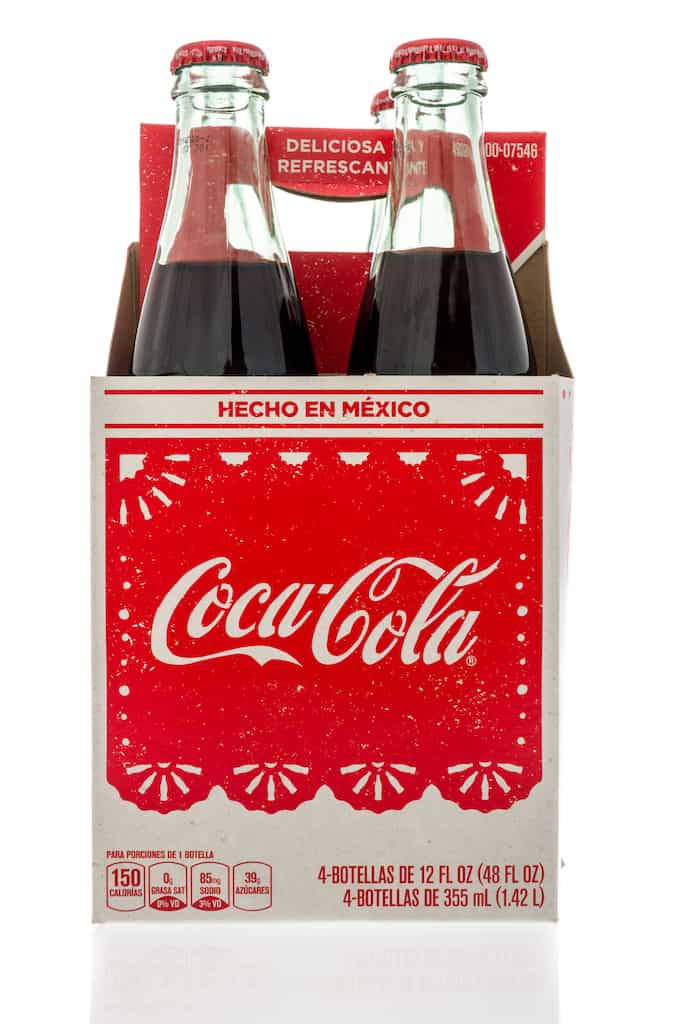 Tepache
As you walk down the cobblestone streets of Mexico (especially in Western Mexico) you are sure to find street vendors who sell Tepache. This popular drink dates back to the Aztecs who originally used corn to make tepache, instead of using pineapples. The core and peel of pineapples are used to make a tepache drink today. This fermented pineapple drink is sweetened with brown sugar and cinnamon to offers a simple, yet appetizing drink.
Many tepache makers put the ingredients in a barrel for a couple of months to slightly ferment, so technically it is an alcoholic drink in Mexico, but typically it has no more than 2% alcohol.
Tejuino
Tejuino is a fermented (slightly) corn drink from the regions near Colima, Mexico. Here they use cane sugar called piloncillo, cinnamon, salt, and lime over crushed ice to make this drink. They mix the ingredients together, boil them, and then allowing it to slightly ferment. It is then served cold, with a bit of lime juice and salt.
Hot Drinks
Hot Chocolate or Champurrado
Hot chocolate is not just a drink that people love when the weather is cold and frosty. In most parts of Mexico, the weather rarely ever gets to freezing cold temperatures, but they still have yummy hot chocolate to sell. The hot chocolate was regarded as a sacred drink by the Aztecs because they were the first group to discover chocolate. It is also atole based with chocolate, which is a masa or corn hominy-based drink that is from the Mayans. Typically, it is a warm, thick drink that is meant to be filling.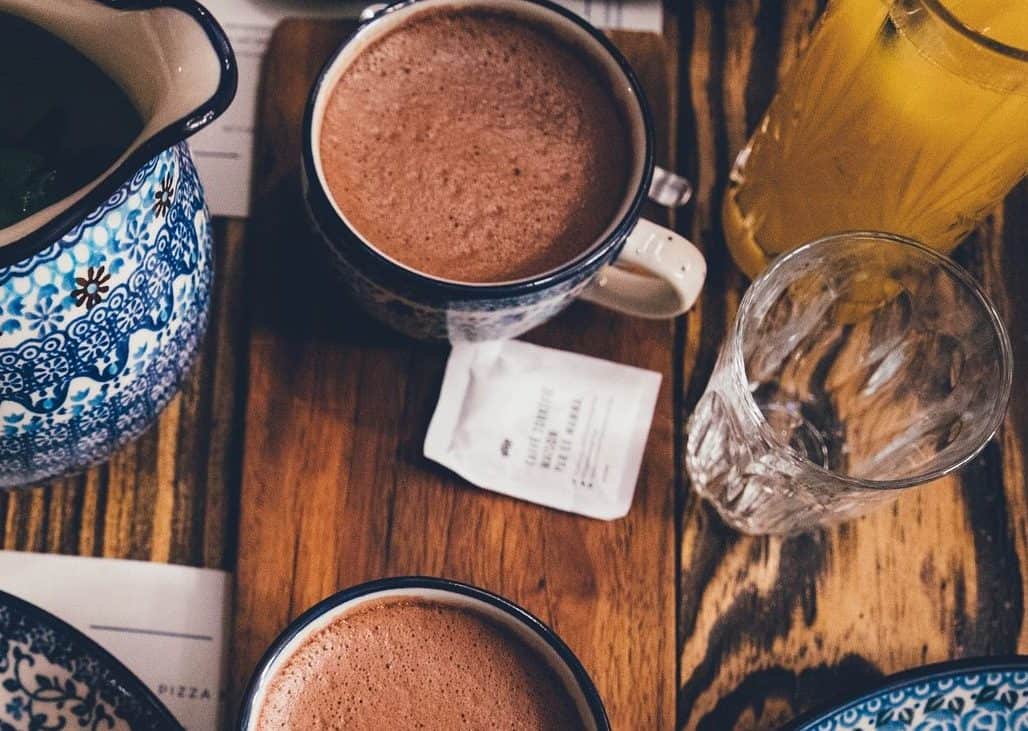 You can click here for a Mexican hot chocolate from the Mexican Food Journal. And if you are visiting San Miguel de Allende, I know of a restaurant where you can drink a traditional Mexican Hot chocolate and have churros to eat with it! The place is called Café San Agustín and it is right near the main square on San Francisco Calle #20. I definitely recommend it!
Hot Mexican Ponche
The Mexican Ponche is an easy drink to make during this holiday season. Unlike the fruit punches that are used in the United States, this Mexican drink is best served hot. The main ingredients for this drink can vary depending on what region you are in, but the basic ingredients are water, sugar, and cinnamon. Many times, almonds, cashews, coffee, tamarind, and peanuts can be added to this drink to make it taste just right.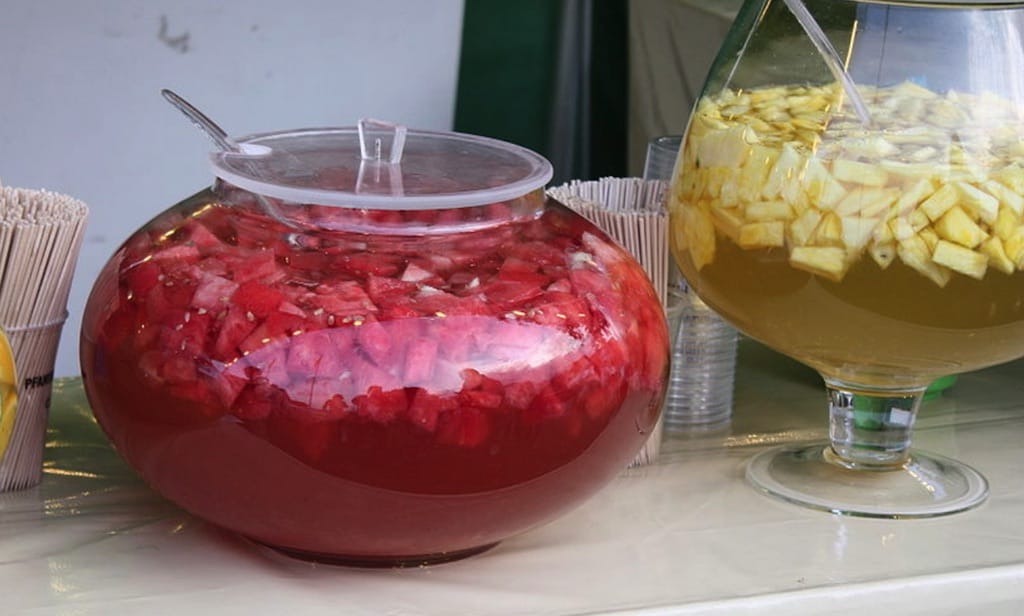 This drink is often traced back to India and is s very commonly used during the Christmas season in Mexico. The best way to think of Mexican Ponche is to refer to the United States version, which is eggnog. Ponche means "punch" in Spanish, so there are many versions of this drink in Mexico depending on what region you are in, as many have alcohol in them. If you are up for an oddly satisfying hot punch then try it. You won't be sorry.
Milkshakes
Batidos
The Latin American name for Batidos is Licuados and it is a drink similar to a smoothie. These types of fruit juices are commonly sold throughout Mexico in shops, grocery stores & supermarkets, and restaurants. If you cannot find fresh fruit close by, you can always use frozen fruit to give it a milkshake quality. One of the popular flavors of batidos is bananas.
Rompope
Another drink in Mexico that is similar to the US Eggnog is the Rompope. This drink includes egg yolk, sugar, alcohol, and milk. Unlike other Mexican drinks, the Rompope is more popular among the locals than tourists because it is like a hidden gem. During the holiday season, Rompope is made with pecans, walnuts, vanilla, and other ingredients to compliment the holiday. When in Mexico, ask any local for the best place to take a sip of the delicious Rompope.
Whether you are a wine aficionado, liquor lover, or coffee drinker, there are plenty of drinks in Mexico for you to taste. Mexican drinks range from sour to sweet and everything in-between. On days that you are lounging around your house, why not try to make a Mexican cocktail like a traditional margarita or the La Bandera? Hopefully, you can travel to Mexico soon to taste an authentic Mexican drink. In the meantime, happy safe drinking!
---
Interested in More Mexico reading?
Puerto Vallarta:
10 Puerto Vallarta Beaches with No Passport Required
Cancun Area:
Foodie Heaven: Benazuzu, Cancun Mexico
The Ultimate Xel Ha Travel Guide – Riviera Maya, Mexico
Xcaret, Mexico: The Adventure Park You Will Enjoy the Most!
Zihuatanejo:
The Circus is in Town; Zihuatanejo, Mexico
Zihuatanejo, Mexico: Unplugged Paradise
Oh the Colors of Mexico: Zihuatanejo