Is Laos open to visitors and how has the coronavirus pandemic affected travel? Discover the entry restrictions for Laos and whether the borders are open.
---
What's in this post:
hide
Is Laos Open for Travel?
---
Brimming with old-world charm, Laos is the perfect destination for travelers looking to get off the beaten track. While other Southeast Asian countries like Vietnam and Thailand attract more visitors, Laos is relatively undiscovered by international visitors and has an abundance of ancient temples, lush jungles, historic cities, and natural beauty to experience.
Since emerging from international isolation in 1989, it has thrown its doors open to tourists. However, the Lao People's Democratic Republic remains one of Asia's least explored gems.
Given the country's long history of being closed off from the outside world, you might wonder if you can visit Laos and what hoops you'd have to jump through to get permission to enter. Furthermore, with the global coronavirus pandemic, it is worth asking the question: is Laos open for travel?
International Isolation
Under normal circumstances, Laos is indeed open to foreign travelers, although this wasn't always the case.After the revolution of 1975, in which the Lao monarchy was overthrown by the Pathet Lao political movement, the country was largely closed off to the outside world, although it maintained close ties with Vietnam.
As the Soviet Union and other communist allies began to collapse, Laos began to open up to the wider world, welcoming foreign tourists for the first time in 1989 and continuing to grow its tourism industry as well as international relationships throughout the 1990s.
Nowadays, travelers from anywhere in the world can visit Laos — in fact, citizens of around 15 nations can enter the country visa-free. A great many others can obtain an eVisa for Laos online or get a visa on arrival, making it easier than ever to visit the Lao People's Democratic Republic.
Flying to Laos During the Pandemic
Thanks to the coronavirus pandemic, traveling to Laos is currently not easy. Like many countries around the world, the Lao People's Democratic Republic has implemented a number of travel restrictions aimed at curbing the spread of COVID-19.
Commercial flights to and from the Southeast Asian country have been suspended until further notice, making it difficult for international travelers to reach Laos.
Laotian nationals stranded abroad can return home on special repatriation flights. Certain other exceptional cases, such as medical evacuation and humanitarian flights are also permitted to land in Laos. However, foreign visitors currently cannot fly to the country.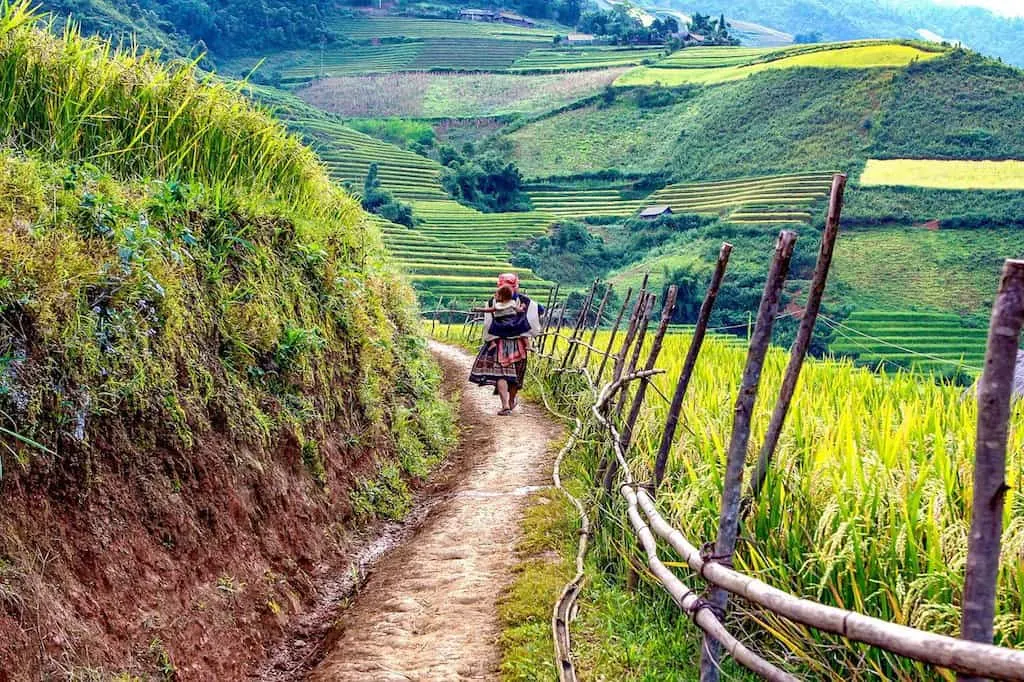 What You Need to Enter Laos During the Pandemic
If you are traveling to Laos during the pandemic, whether by crossing the land border at one of the few open checkpoints or flying in as part of a humanitarian mission or another exceptional case, there are a number of things you will need.
Firstly, all international arrivals in Laos must have a medical certificate as evidence that they are COVID-free. The certificate must show a negative coronavirus test result issued by a medical laboratory no more than 72 hours before you set off on your journey to Laos.
You also have to fill out a health declaration form and present it at border control.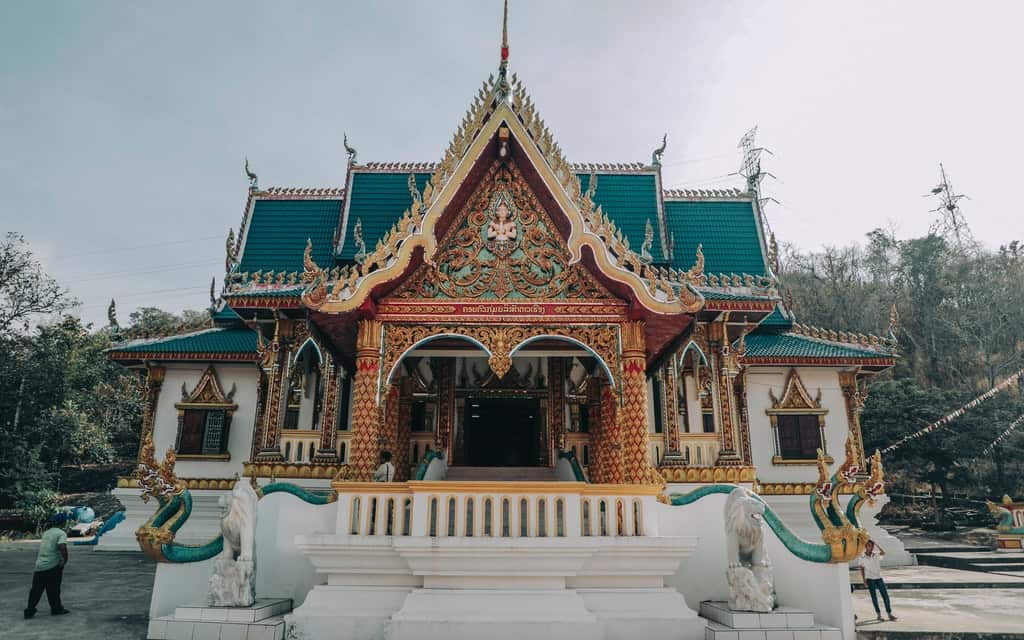 Do You Have to Quarantine in Laos?
With the current restrictions, Laos is currently not receiving many international travelers. If you do decide to go to the Southeast Asian county during the pandemic, you will most likely be re-tested on arrival and asked to undergo quarantine until Laotian authorities are satisfied that you are not infected with the coronavirus.
PCR tests are currently being administered to all international arrivals. If you are a foreign national with a Laos visa, you will have to either undergo quarantine for 14 days at a government facility or at a designated hotel at your own expense.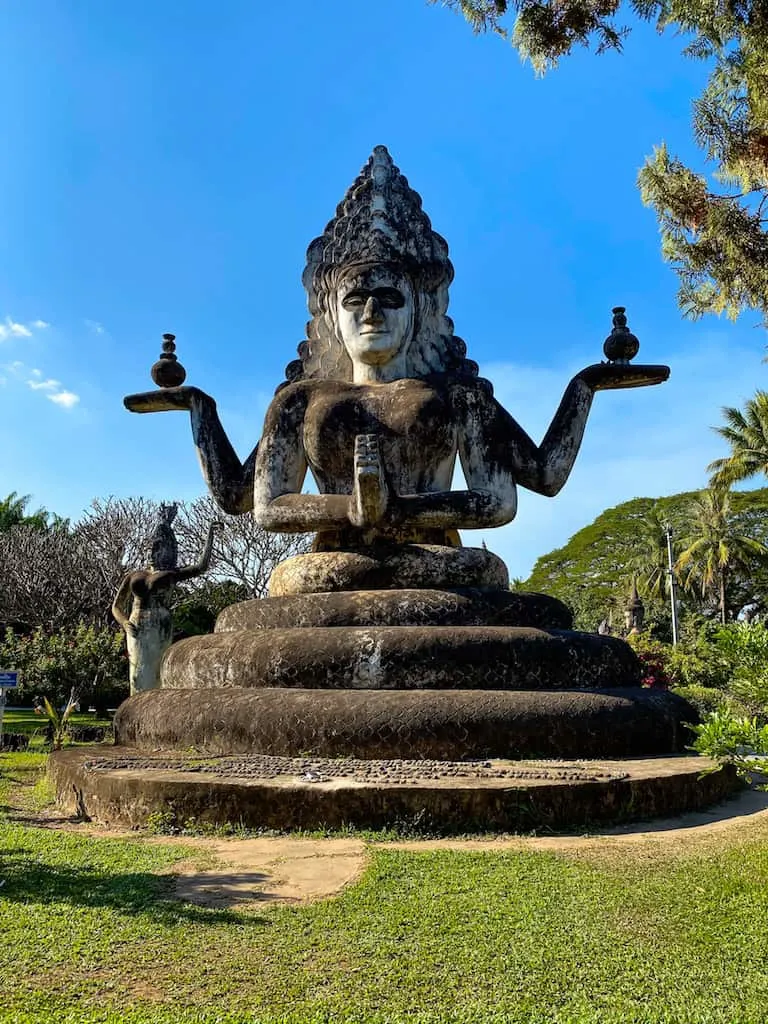 Why Visit Laos?
From the banks of the mighty Mekong River to Buddhist monasteries to the French colonial architecture of Luang Prabang, Laos is a varied and fascinating country. If you visit the capital, Vientiane, you can't miss the immense golden stupa known as Pha That Luang. The Buddhist monument is a national symbol of Laos and has stood since 1566.
Other landmarks in Vientiane include the Wat Si Muang Buddhist temple, Buddha Park, which contains an impressive array of Buddhist and Hindu sculptures, and Patuxai or Victory Gate of Vientiane — Laos' answer to the Arc de Triomphe, but with a distinctly Lao style.
Vang Vieng is another highlight of Laos. The town has evolved into a favorite for international backpackers and is the perfect place for outdoor activities. Go rock-climbing, hiking, or inner tubing, or kayaking on the Mekong River by day and enjoy a cool, refreshing Beer Lao in the evening.
If it's the culture you want, look no further than Luang Prabang. Filled with beautiful colonial buildings and surrounded by temples and monasteries, a stay in this UNESCO World Heritage Site offers idyllic views over the Mekong and the opportunity to explore riverside grottoes, visit the sacred Pak Ou Cavers, and take a dip by the picturesque Kouang Si waterfall.
Lao people are friendly and welcoming. You may well be invited to celebrate with locals over good news like the birth of a child or a recent marriage.
The question is not why visit Laos, but why not?