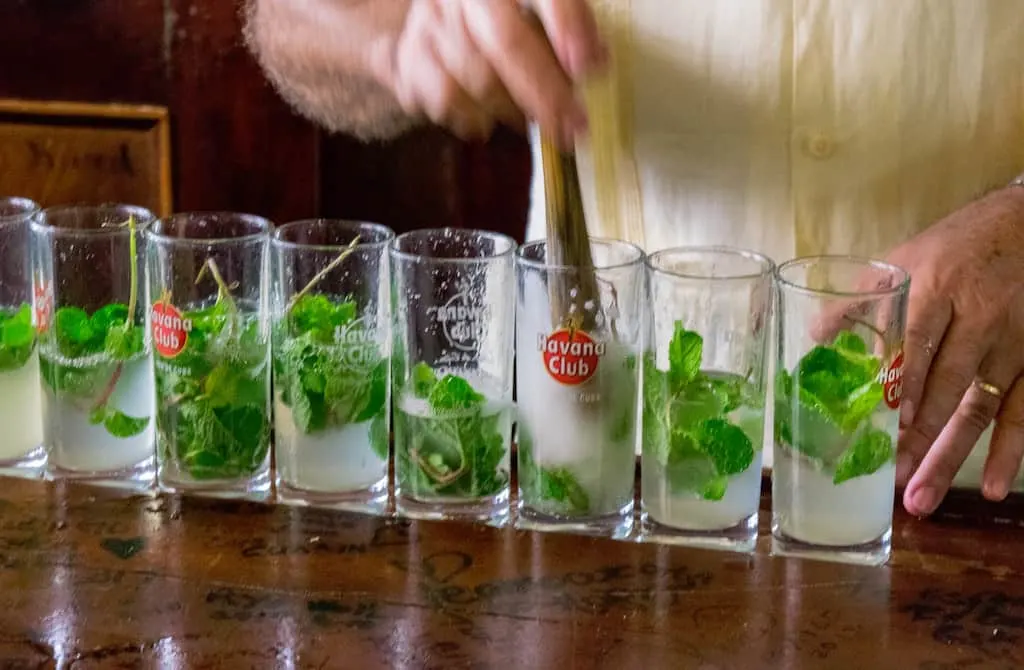 Cuba has the largest population in the Caribbean, topping off at over 11 million people. It is well known for many things such as its genre of music and dancing (mostly from its European and African origins), its famous cigars, and the Cuban cocktail of rum, coke, and lemon/lime, known as the Cuba Libre. Cuba's deep-rooted love for music and dancing is a great way for you to explore and enjoy Cuba's distinct culture. Visit a local nightclub and soon you can light up a world-famous Cohiba cigar. Then have the bartender pour you their famous Cuban drink, the Cuba Libre, and soon you will know what it is like to be a tourist in Cuba.
Cocktail Time in Cuba
Havana is the capital of Cuba and is also a hub of great nightclubs and bars. If you are lucky enough to have visited Cuba, then you know what a beautiful country it is. You will get to know the wonderful things it has to share, starting with its music, dancing, cigars, and drinks. There is nothing quite like going out into the nightlife of Cuba. Where music and dancing are just an extension of the way the Cubans live. There is no doubt that they love to enjoy themselves with music, cigar-smoking, and a nice drink. So let's get started and learn a little something about classic Cuban Cocktails and Cigars.
---
"Rum, cigars and cars – what country am I?" Cuba… Cuba libre!
---
A Classic Cuban Drink
The Canchanchara, the Cubanito, the Daiquiri, the El Presidente, the Mojito are just a few among the classic cocktails that call Cuba home. But there is another drink that Cuba is famous for – one that is sipped everywhere from Havana to Ho Chi Man City to Heidelberg and beyond. It has an identity that is stuck like glue to this tiny island in the Caribbean: the Cuba Libre.
However, note that each of these Cuban drinks all has one thing in common and that common thing is rum or as it is called in Cuba "Vitamin R"! Today there are more than 20 brands of rum that are produced in the country. Havana Club and Santiago de Cuba are two that have been recognized worldwide. If you get a chance, you should visit Havana's Rum Museum in the historical center of this capital city to find out more about what Cuba's favorite drinks are made from!
Classic Cuban Drinks
Cuba Libre
The Cuba Libre is known worldwide as a delicious-tasting drink and what in the states we call Rum and Coke with a splash of a Mexican lime (or lemon). You can find this drink in every bar in Cuba, as it originated in Cuba in the early 1900s Typically, it is made from a half of a lemon or lime (the juice), Bacardi Rum, a Coca Cola, and ice cubes. It is usually served on the rocks with a lemon garnish.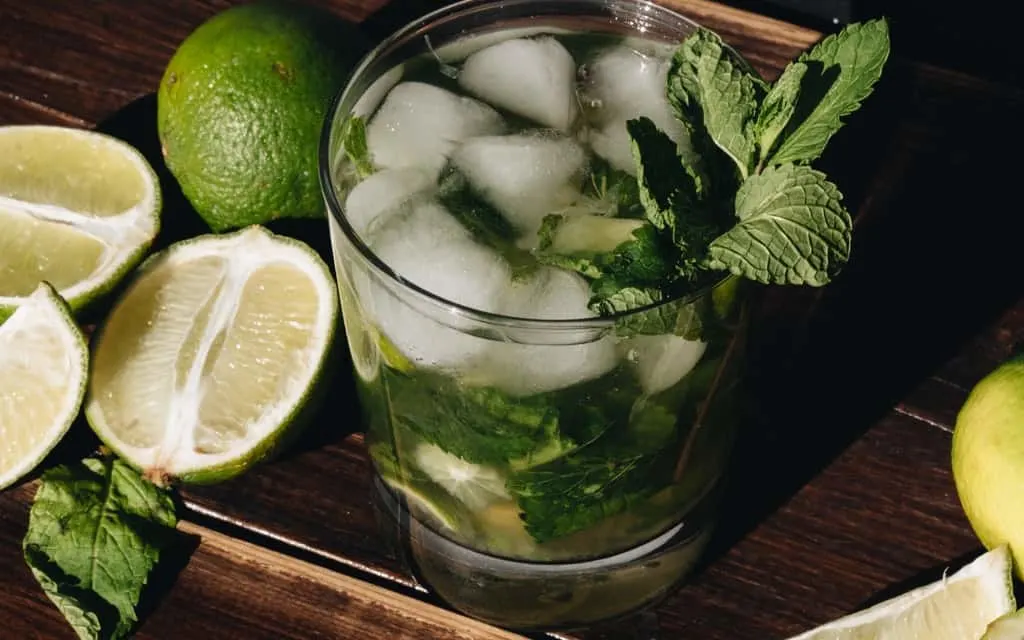 Canchanchara
The Canchanchara is another Cuban drink that just might be more famous than the Cuba Libre. It has been an island favorite for years, as it is Cuba's famous island rum punch. It comes from the city of Trinidad and is made up of lemon juice, honey, Havana Club white rum (preferably Aguardiente-for a more authentic Cuban taste), and originally hot water.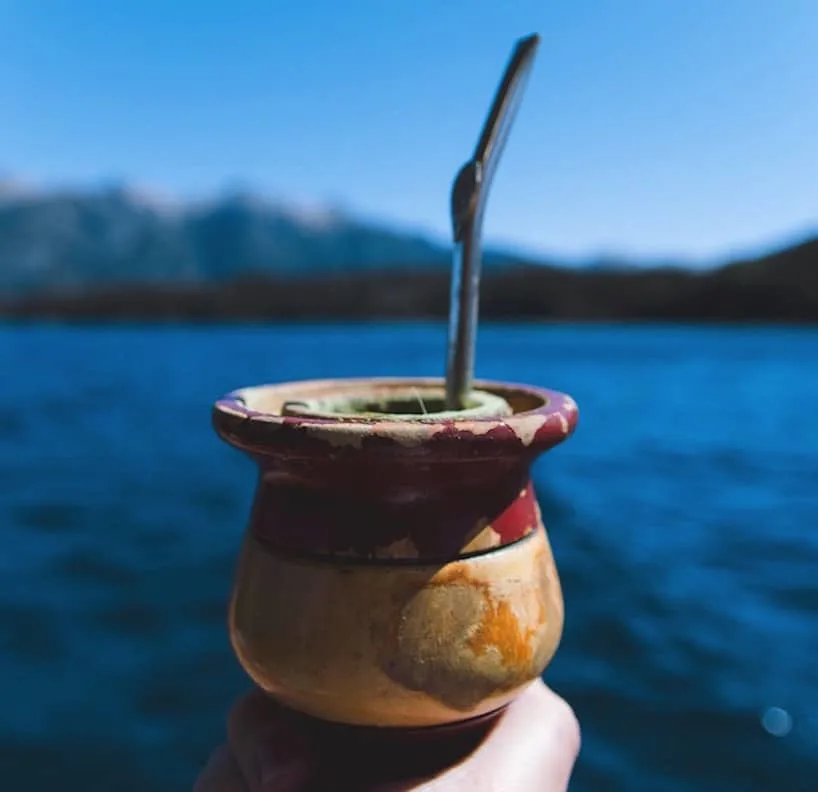 It is traditionally served in a copa de barro, a small clay mug created by the early Cubans. A rustic bar with stone floors and heavy wooden beams called Taberna la Canchanchara is a great place to try one while in Trinidad!
Cubanito
The Cubanito is the Cuban version of a Bloody Mary. The original recipe calls for lemon juice, hot sauce, salt, Worcestershire sauce, and a one-year-old white rum mixed with tomato juice.
---
Things to Know Before Traveling to Cuba!
---
A few More Cuban Drinks
Daiquiri
Regardless of what type of daiquiri you like to drink, remember that the original daiquiri was invented in eastern Cuba. This is something some people don't realize. The original daiquiri was made with ice, white rum, sugar, and lemon juice. Nowadays there are many variations to this cocktail such as a strawberry daiquiri, the Floridita, and the Mulata daiquiri. And just so you know, Hemingway's daiquiri at El Floridita in Havana is something you must try!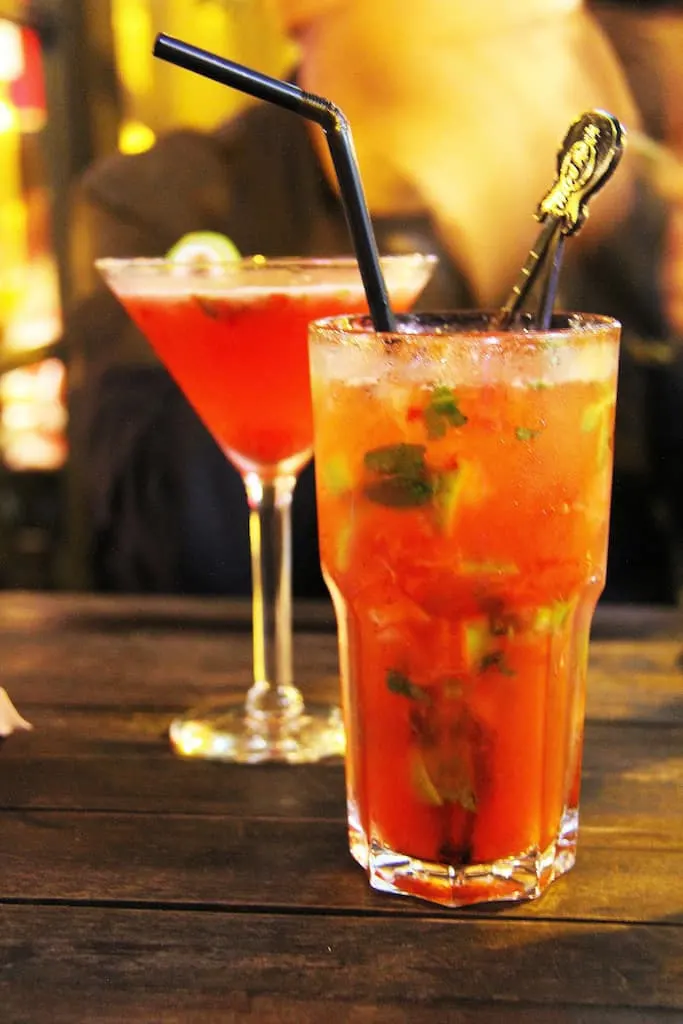 El Presidente
Anytime you add cherries and grenadine to a drink, it must be amazing! The famous El Presidente cocktail is made with black vermouth, white rum, grenadine, cherries, and a slice of orange. Not surprising given the name, this drink was made in honor of Cuban President Gerardo Machado who was President of Cuba from 1925 to 1933.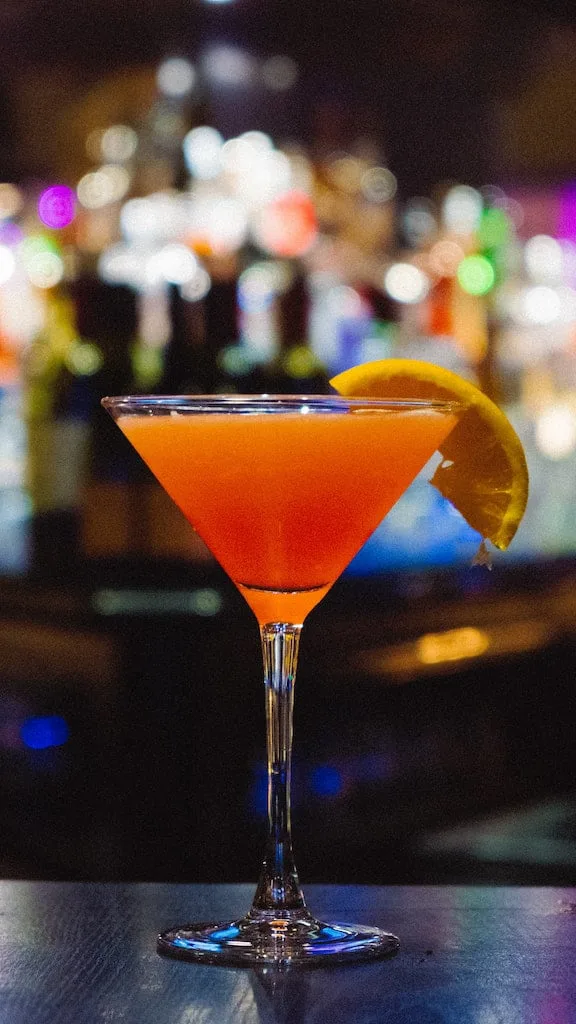 Mojito
If you are of legal drinking age, then I bet you have tried a Mojito at least once or twice in your lifetime. This sweet and sour mix is made with cane sugar, rum, lime, and a topping of mint. Although the originator of the mojito is still a mystery, there is proof that this type of drink was being consumed in Cuba in the early 16th century. There are a few more Cuban drinks that you can try that are traditionally Cuban.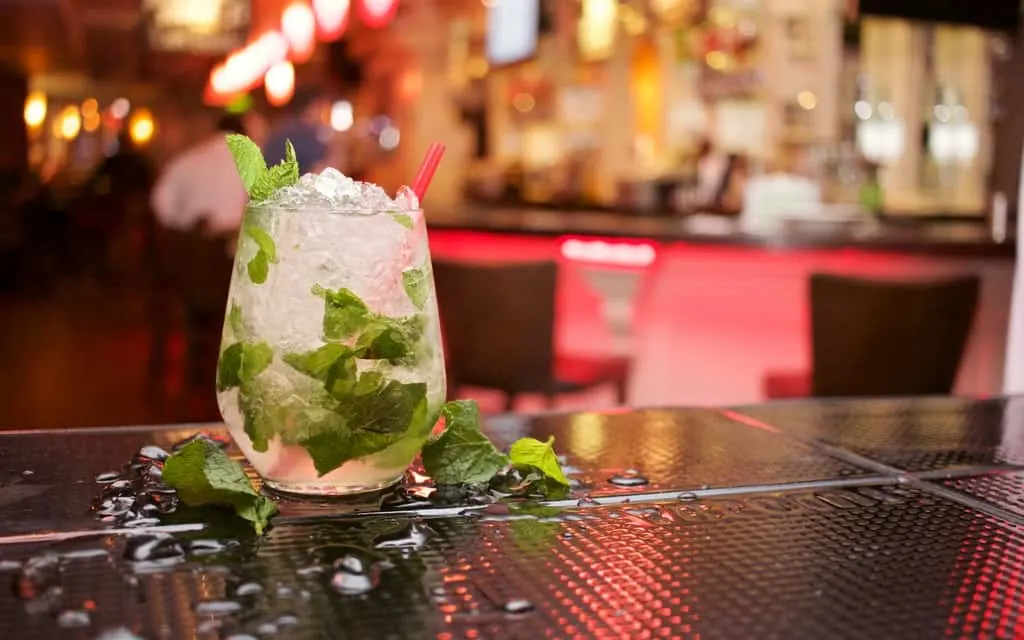 More Cuban Cocktails
In case you were wondering, the above drinks aren't the only famous Cuban cocktails. In fact, Cuba has lots of famous drinks that were discovered or made right here in Cuba including the Crema de Vie the Mary Pickford, and the Saoco.
Crema de Vie
You wouldn't be able to spend the holiday season without sipping on a glass of Crema de Vie. This luscious drink is made from egg yolk, syrup, rum, vanilla extract, and condensed milk. If you can picture drinking rum-laced eggnog, then that is the taste you will get from the Crema de Vie.
Mary Pickford
Mary Pickford wasn't a Cuban but was a Hollywood starlet from Canada visiting the Hotel Nacional de Cuba with her husband Douglas Fairbanks and her friend Charlie Chaplin in the 1920s. The bartender decided to make a special drink in her honor. Made from pineapple juice, white rum, and grenadine.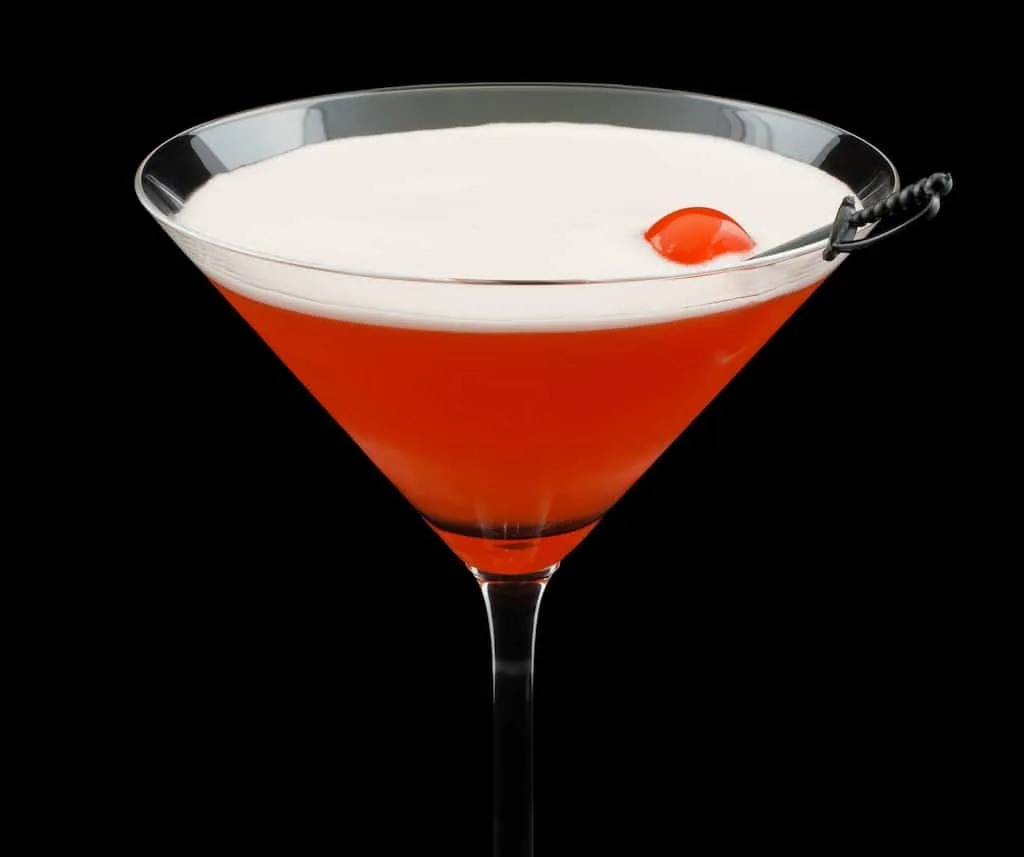 Saoco
If you have had your share of Pina Coladas and love that coconut flavor, then I suggest drinking a Saoco. This refreshing drink is made with light white rum, coconut water, sugar, fresh lime, and ice cubes. Today, you may see it served in a coconut shell. But its origin was once the drink of the slaves living on the local farms.
---
In Cuba, there's an old saying: "Sin azúcar no hay pais."
or
"Without sugar, there is no country."
---
Interested in buying cocktail gifts for your drinking friends?
---
Non-Alcoholic Cuban Drinks
Ok, so for sure the Cubans have drinks for the non-alcoholic drinkers, morning coffee drinkers, and the kiddos.
Malta
If there is one thing you should know, Cubans love their milk. They add many different types of milk to their cakes, their Cuban desserts, and to their drinks. Milk is one that they almost always add to their Malta drink. As you sip on a Malta, you can taste the condensed and evaporated milk components of this traditional Cuban drink. Malta is a lightly carbonated malt beverage that is brewed from barley, hops, and water much like beer is, yet it is nonalcoholic. Cubans then add corn and caramel color to it to give it that darker color and add milk or sweeten condensed milk to give it that perfect taste.
Guarapo Frio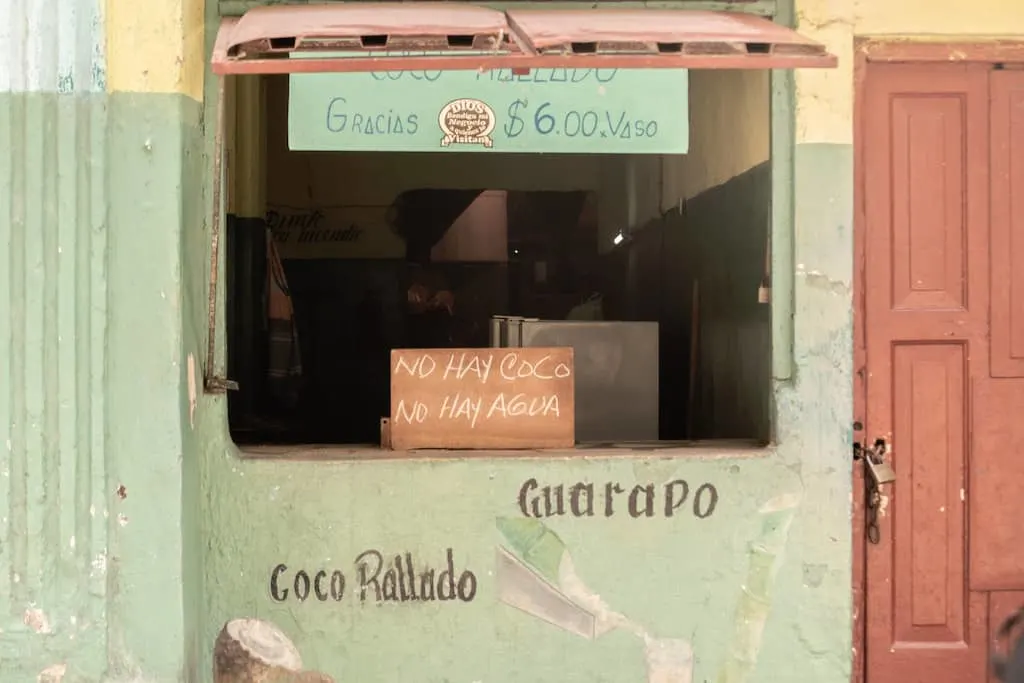 The perfect drink to cool you down on a hot summer's day is the drink Guarapo Frio. This is the most popular fruit drink in Cuba and it made with sugarcane juice and chipped ice. Don't worry about the sugarcane, it is not as sweet as you might think it would be.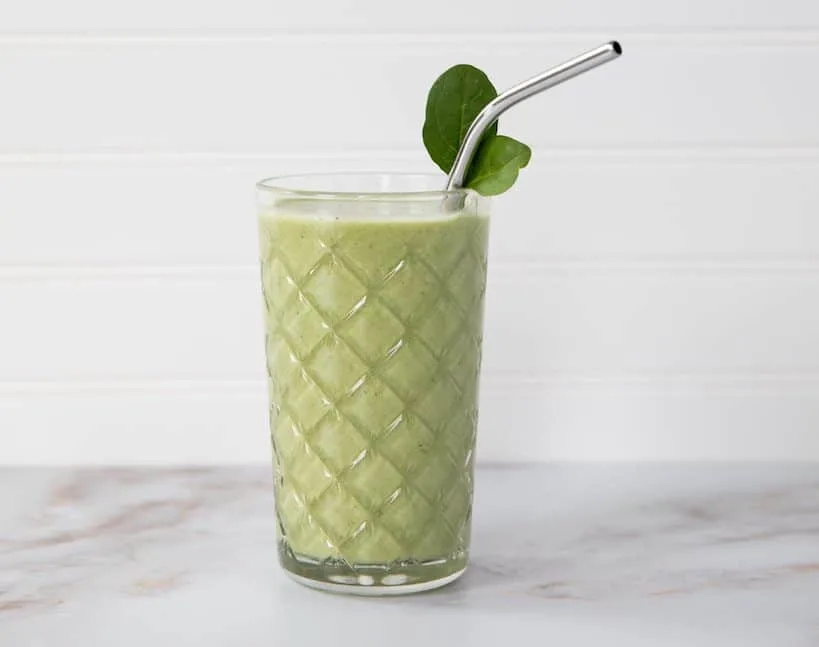 There are two ways to get Guarpo Frio, freshly squeezed onto a pile of ice or have it squeezed directly into your cup without ice. Some people like it less cold! Either way, you need to swirl the juice for at least 30 seconds. Then drink the Guarpo Frio like a nice cold smoothie.
Cafe Cubano
Although the original espresso originated in Italy, the Cafe Cubano is Cuba's espresso equivalent. You use this espresso to make different variations of Cuban coffee. For instance, adding steamed milk to the cafe Cubano will turn it into a Cortadito. Another famous coffee drink is Cafe con Leche, which is espresso served with steamed milk on the side.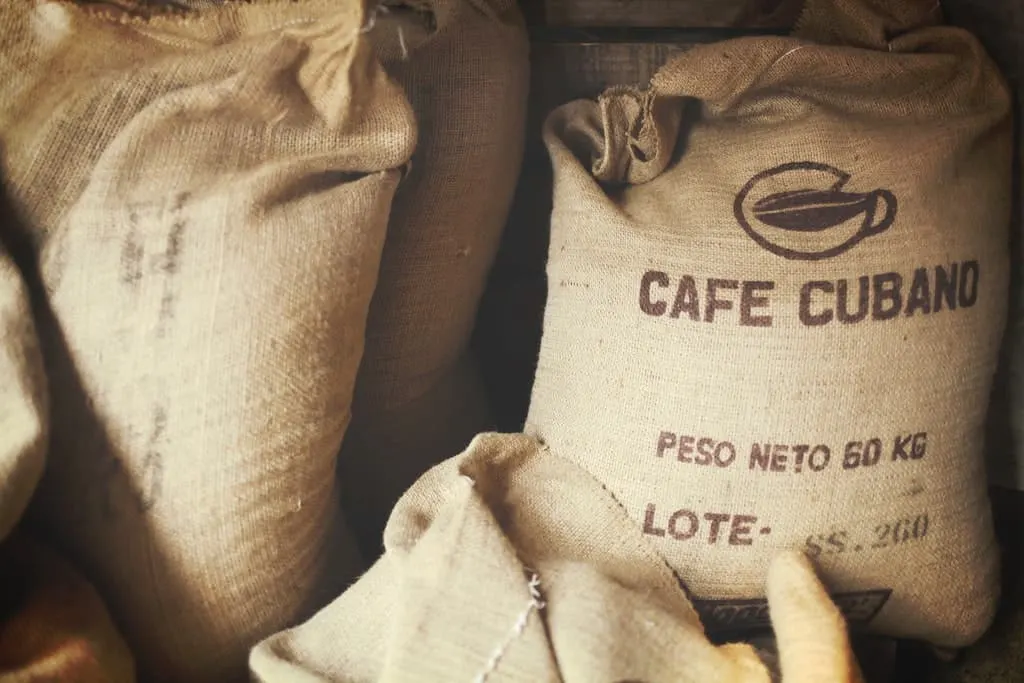 Coffee beans in Cuba are grown the old-fashioned way using their old organic methods which include drying the beans in the sun and cutting back weeds with a machete.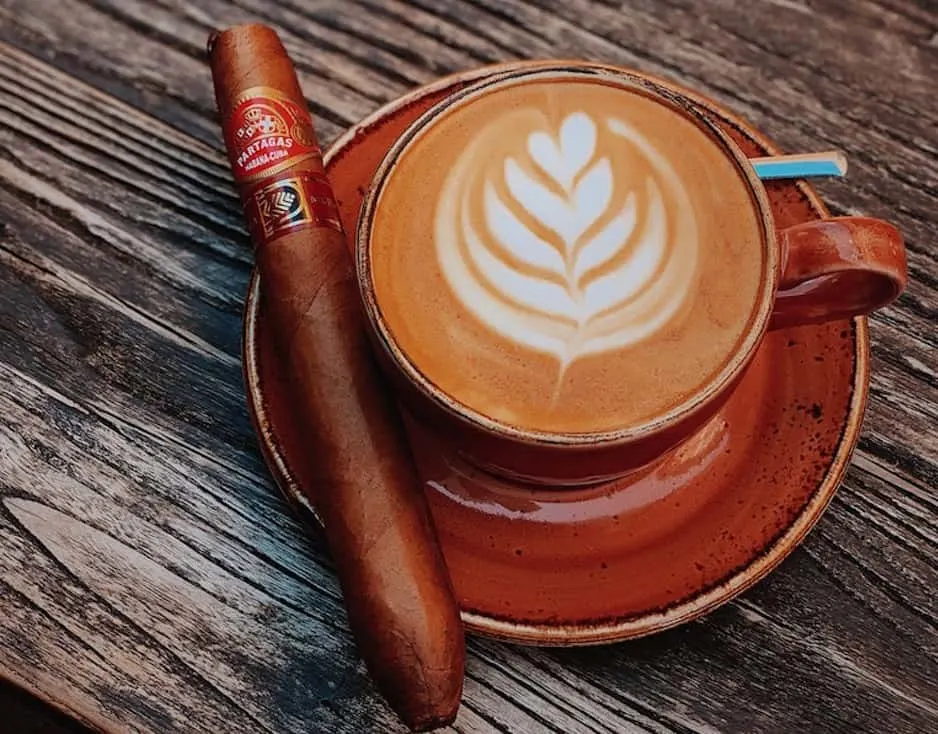 Ciego Montero TuKola
This drink is Cuba's version of a classic cola.
Classic Cuban Cigars
Now let's talk a little about Cuban Cigars! Although there are many different brands of Cuban cigars, most of the high-end cigars are manufactured by the same company. You can pretty much find cigars in every hotel, nightclub, and bar in Cuba. However, it is quite impossible to find a Cuban cigar in the states that is made from actual Cuban tobacco since the 1962 trade embargo. So I would suggest that you should stock up on cigars while you're in Cuba.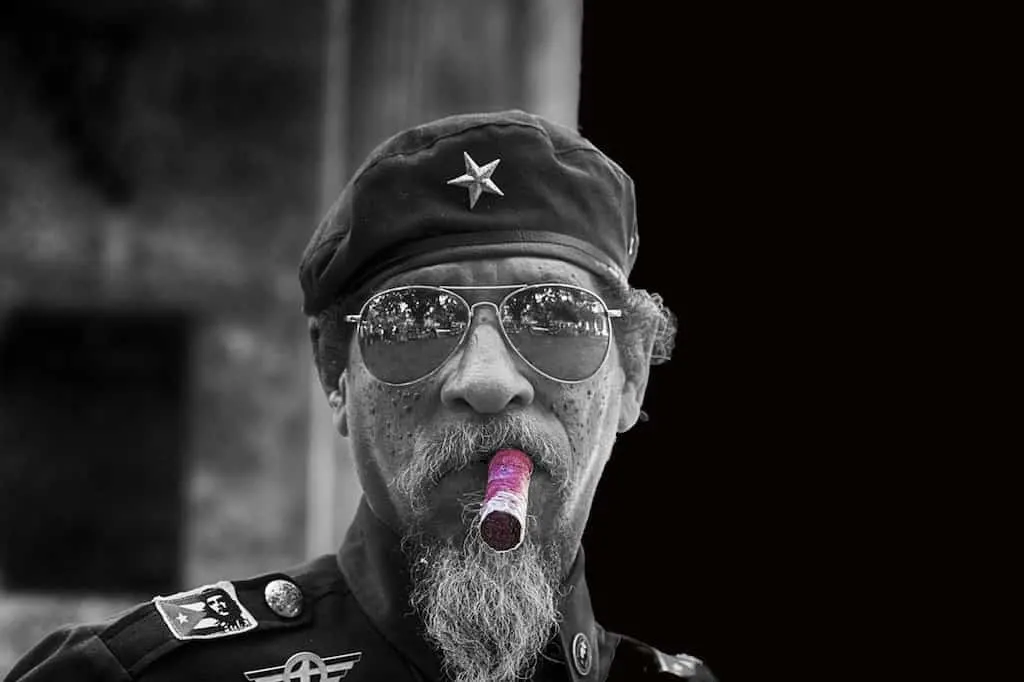 Cigar prices are not cheap, even the least expensive cigar will cost you roughly $15-$30. So I also suggest that you be very careful when purchasing cigars in Cuba because there are a lot of fakes. Cuban cigars are among the most counterfeited products alongside money and clothing.
A fun thing to do while in Cuba is to check out a tobacco farm. Tobacco is one of Cuba's biggest exports (next to sugar and rum) and if you enjoy a Cuban cigar every once in a while, then there's nowhere better to indulge. They will also let you try your hand at rolling a cigar. You will even get a chance to see the drying barns and tobacco fields.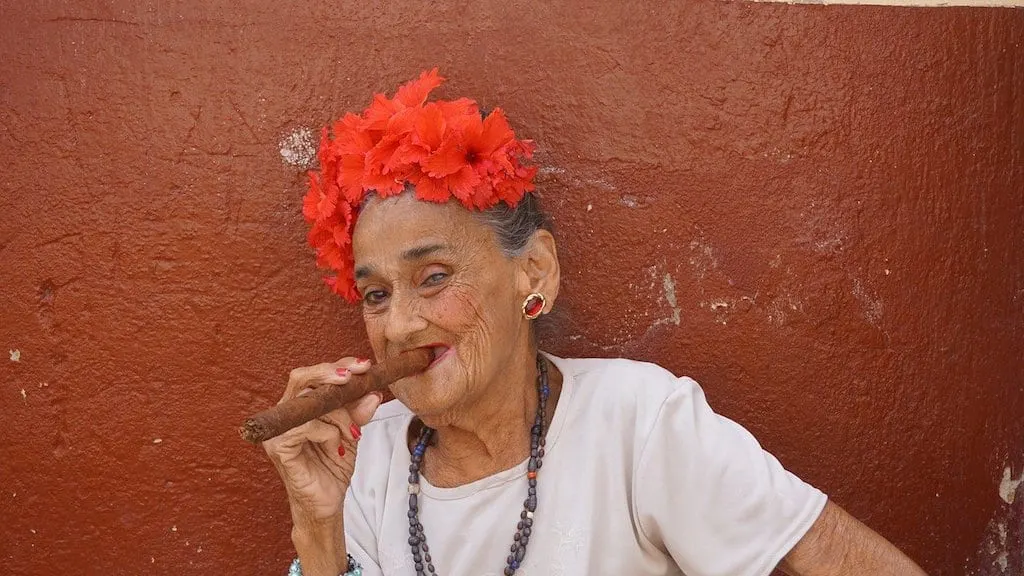 Cuban Cigar Brands
Cohiba
Cohiba is thought to be the finest cigar in the entire world and one of the most famous brands of cigars in Cuba. Cohiba's have a powerful and unusual taste and some people say they taste a hint of vanilla. The original Cohiba Cuban cigar was produced in 1966 and was created for Fidel Castro who ruled Cuba. He used them for diplomatic purposes as a gift.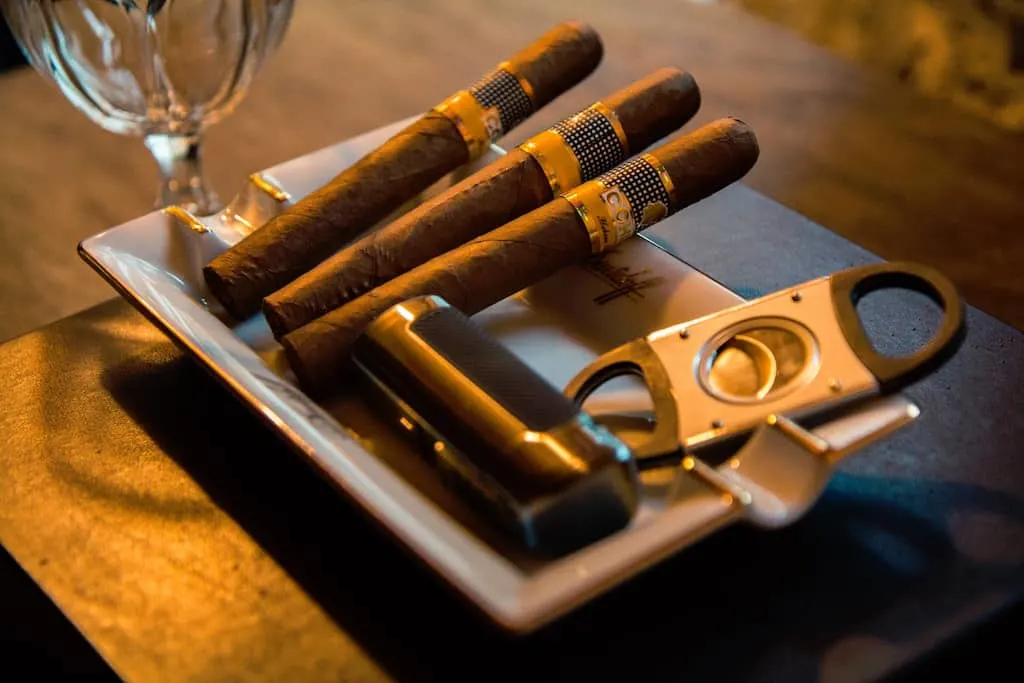 A Cohiba came in only one size – a long and slender cigar. It wasn't until 1982 that this expensive brand went public with their cigars and launched their brand worldwide. By then, Castro's famous brand cigar had become mythical and he decided he wanted to share it with the world. Fidel Castro smoked Cohibas' for years and rumor has it there was even an assassination attempt on him with a poisoned-laced cigar!
Partagas
Partagas are one of the strongest Cuban cigars. I recommend slowly enjoying the smoking process because the peppery flavor of the cigar is quite strong. The price per cigar can vary depending on the type of Partagas you choose such as Black Label, 160 Signature Series, and Aniversario. Each cigar has a specific strength but is quite enjoyable if you like cigars.
Romeo y Julieta
It doesn't take much to know that this cigar was named after the famous Shakespearean characters, Romeo and Juliet. For anyone who is new to cigar smoking, then you must start out with this cigar. Some say they can taste hints of sweet honey, nuts, and pepper in the Reserva Real Toro by Romeo y Julieta.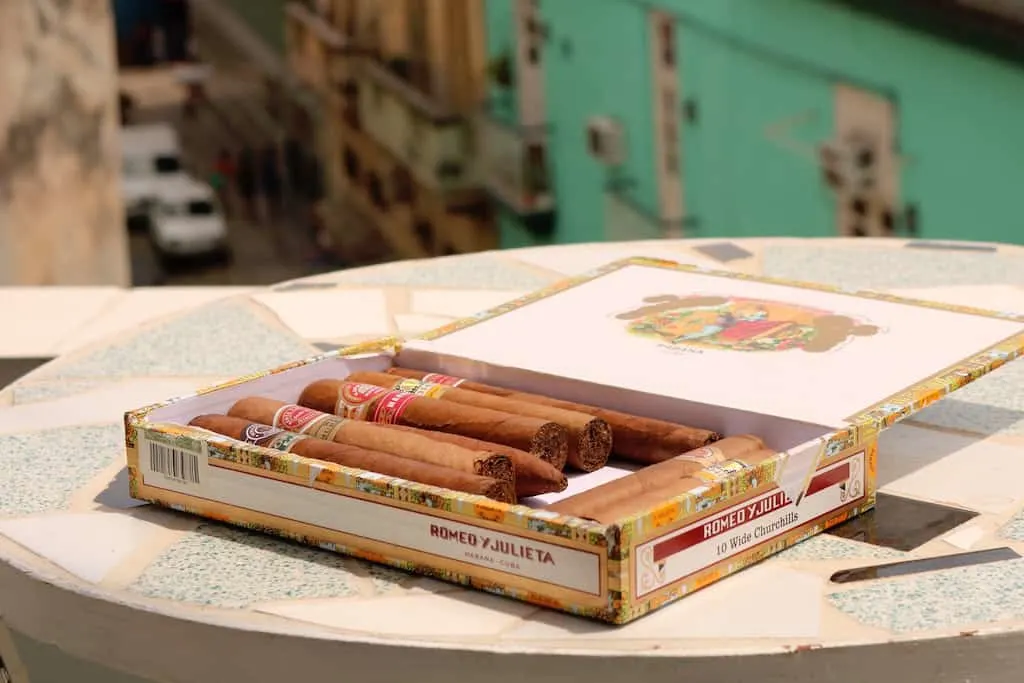 Montecristo
One of the best-selling Montecristo cigars is the Classic Yellow Cigars. My husband used to smoke these all the time. You have probably seen imitations of these cigars in movies or on television shows. These classic cigars are known for their smooth taste as well as their medium body. Some of the Montecristo cigars have traces of coffee, vanilla, and cocoa in them. These cigars are also very affordable for those you want to stock up on them while in Cuba.
Bolivar
The Bolivar brand cigars are not for the faint at heart nor are they for beginners. If you are not a big fan of the strong taste of tobacco, then I suggest going with a Montecristo or Romeo y Julieta. However, if you want to taste the earthy sharpness of the Bolivar, then I recommend smoking the Royal Corona.
Other less famous brands are Punch, H Upmann, Ramon Allones, and Robaina.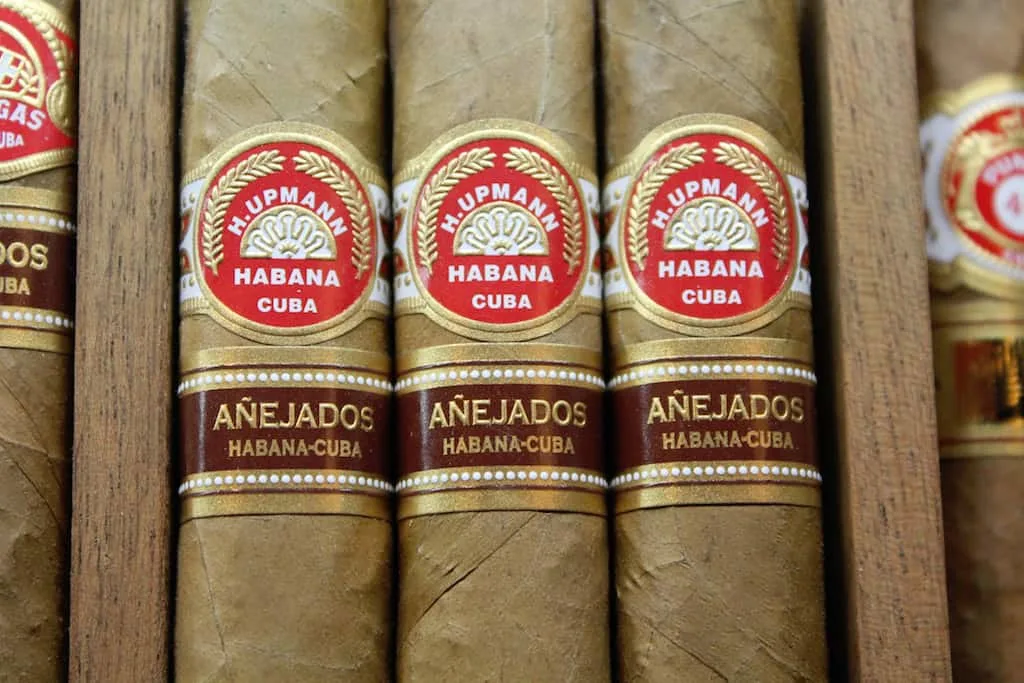 Punch was originally registered in Cuba in 1840. The Punch cigar typically has woody flavors and a medium tobacco taste. H Upmann was a favorite of the USA President John F Kennedy. Ramon Allones was making cigars since 1937, but it was always a small operation using full-bodied Cuban tobacco. Robaina was a family-owned business, having grown tobacco since 1845, but they didn't start making cigars until 1997.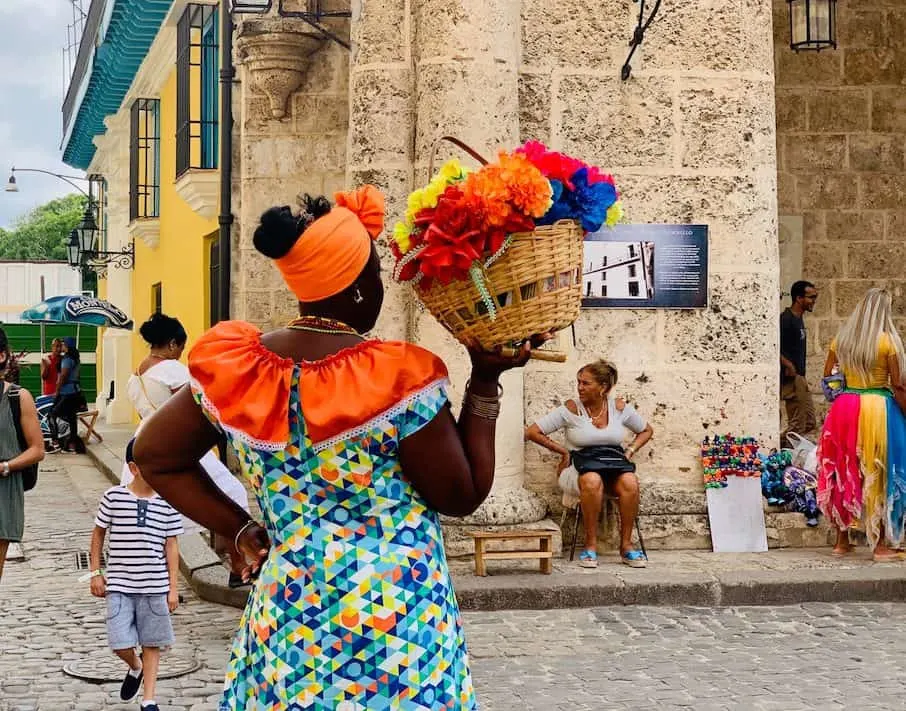 So, now that we have gone through Cuban alcoholic and non-alcoholic drinks, are you ready to make your own cocktail? Although Cuban cigars are a rare find outside of Cuba, you might try your luck at ordering online. Whenever you find yourself on the beautiful island of Cuba, I recommend visiting a local bar and ordering up a class of your favorite cocktail all while relishing in the smell of your new Cuban cigar.
Want to read more about Cuba?
Scrumptious Cuban Pastries to Savor!
Season Your Life with These Cuban Spices!
or life in the Caribbean?
16 Dominican Republic Foods You MUST Try!
Staying in the Caymans? What to Do for the Ultimate Experience
Hop on over to St Maarten – A Few Things to Do
Are You Ready for French Guadeloupe?