In my mind, all you need for some tasty Cuban dishes is the right seasoning, a good piece of meat, and some rice. As Cuban cuisine is the perfect mix of Spanish, Portuguese, French, Caribbean, African, and Asian cuisines and spices from drifters and settlers who came to Cuba during the early Caribbean slave trade. Today, Cubans tend to mix several fresh local ingredients with different Cuban seasonings to make just the right blend of flavors. And one thing to know about Cuban cuisine is how easy it is to prepare, which makes the Cuban version of dishes super easy to make. And I love the idea of keeping things simple for the cook in the kitchen!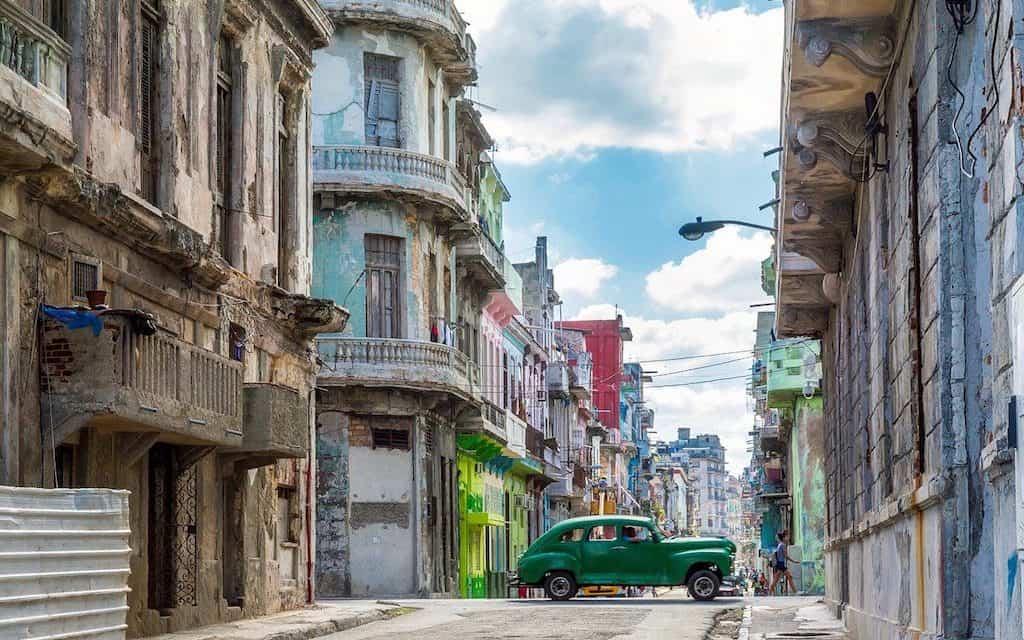 Since the 18th century, sugarcane farms were a great contribution to growing the key ingredients found in traditional Cuban food. Some of the most important crops grown in Cuba include bananas, citrus fruits, potatoes, and rice. If you add Cuban spices and locally-grown food together, then you are sure to come up with a traditional Cuban dish. The key idea to remember is that Cuban recipes are usually built around a simple concept, herbs, and a handful of local ingredients.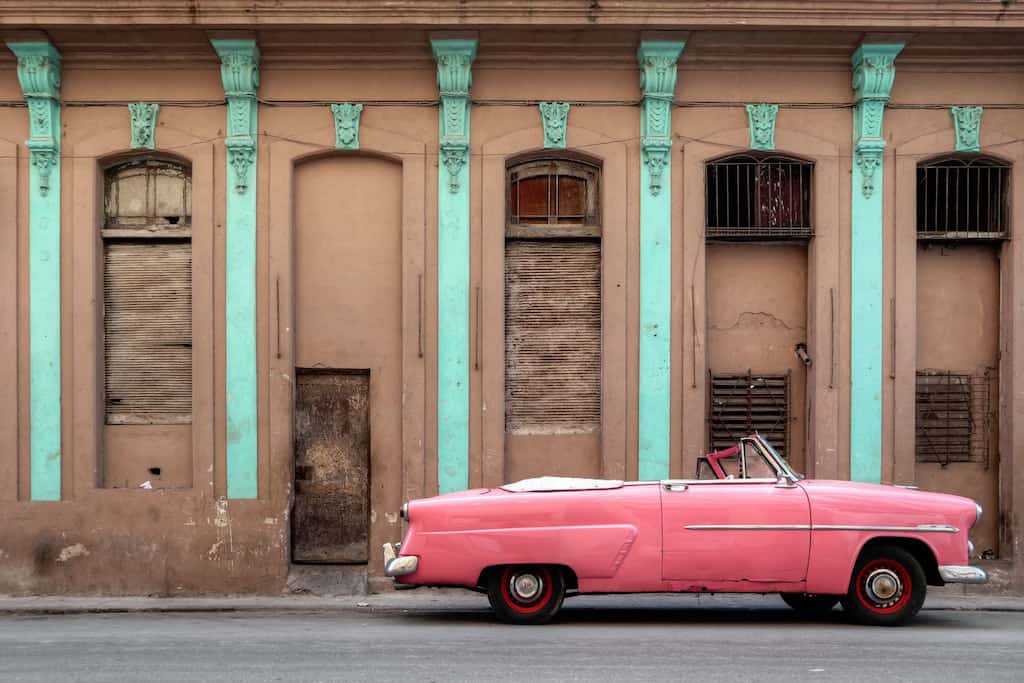 Since Cuban Cuisine is extremely simple and considered "peasant's cuisine", very often the measurements of the ingredients are often disregarded and done based on the cook's taste, touch, and smell. Most Cuban local dishes are slow-cooked all day in a traditional Cuban kitchen. Now, how about we take a look as some of the most commonly used spices in traditional Cuban food?
What's in this post:
hide
Commonly Used Cuban Spices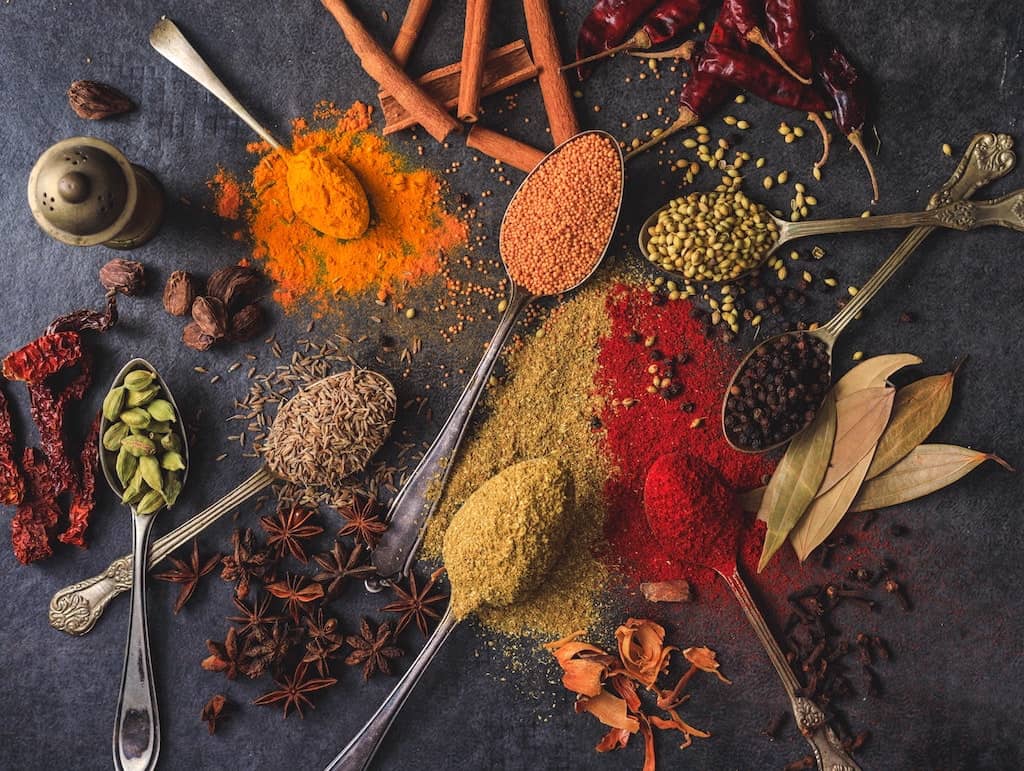 Traditional Cuban Spices
In many traditional Cuban dishes, you will often find a mix of different spices to make a meal come to life. Some of the most common Cuban spices include a bay leaf, oregano, coriander, cumin, pepper, salt, pepper flakes, lime (or lemon zest), cilantro, and parsley. These traditional spices are found in every Cuban kitchen. However, it is the fragrant blend of these herbs, citrus, and spices that provide the foundation upon which the Cuban cuisine is built. Two of the most famous "sauces" that are blended are the "Sofrito" and the "Adobo" sauces. You will see these being made in almost every Cuban household.
Sofrito Sauce
"Sofrito" in Spanish means to lightly fry something. This technique of frying is what pulls the ingredients together. Depending on who you talk to and what part of Cuba they are from, their version of sofrito might vary a little bit from each other. The main base for sofrito is aji, cubanelle, or bell peppers, onions, garlic, tomatoes, cilantro, and parsley. Some people choose to add oregano instead of cilantro and/or parsley.
Aji Peppers
The aji peppers that are used in sofrito typically come from Puerto Rico, but are also grown in other parts of Latin America and in the Caribbean. These sweet peppers are yellow and red when they have reached maturity, which is usually about 80-85 days after they are planted.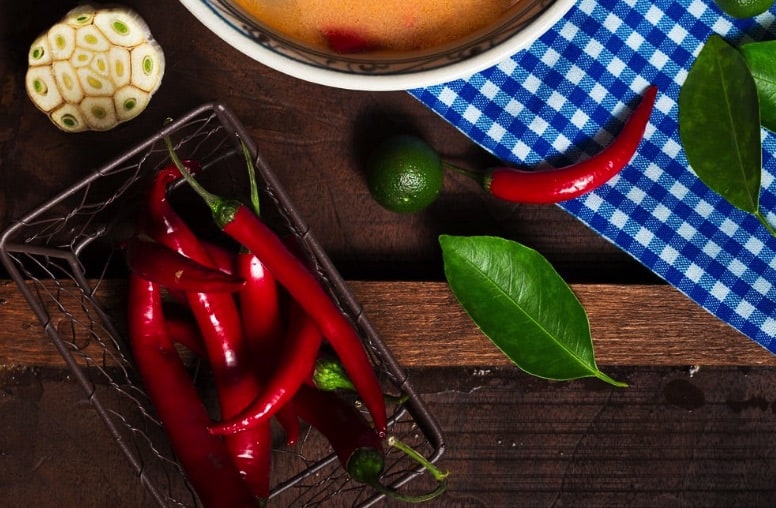 Cubanelle Peppers
The other type of pepper used in sofrito is the cubanelle, which is a sweet pepper, similar to bell peppers. This type of pepper is thinner than a bell pepper and is perfect for frying. The cubanelle reaches maturity roughly 70-80 after planting and ranges in colors from yellow and green to red.
Bell Peppers
Bell peppers are the third and final peppers used in sofrito and are native to Central and South America. The peppers typically grow in a moist soil and in temperatures between 70 to 84 degrees Fahrenheit. Bell peppers can be different colors such as green, red, yellow, and orange.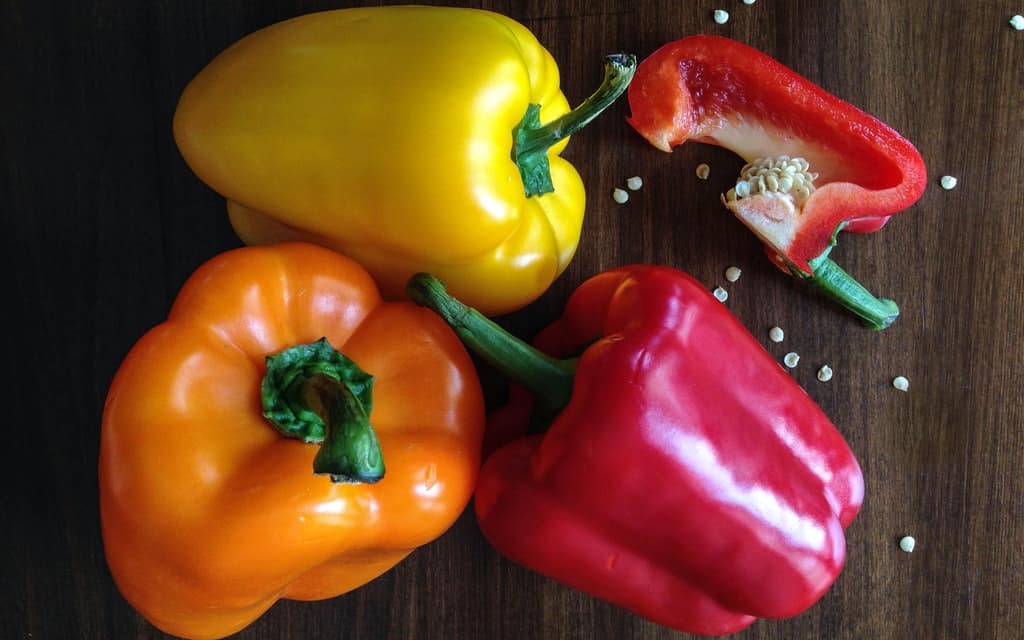 Since all recipes are different according to the cook, not all sofrito will taste the same. Here's a quick recipe that a Cuban friend of mine was nice enough to share.
---
Sofrito Ingredients:
4 cloves of chopped garlic
1 red bell pepper
1 cubanelle pepper
2 aji dulce peppers
(all peppers should be seeded and chopped)
1 onion
4 diced tomatoes
1 bay leaf
3 tablespoons tomato paste
a handful of cilantro finely chopped
1 tbsp of chopped fresh oregano
½ cup of olive oil for frying
salt (as needed)
pepper (as needed)
---
Directions:
Heat the olive oil in a medium saucepan and when the oil is hot enough add in garlic, peppers, onions, a bay leaf, and tomatoes.
Once everything has softened, then add in the tomato paste and let it simmer until caramelized.
After 5 minutes, add in cilantro and oregano and remove bay leaf.
Once everything has cooled, add all the ingredients in a blender and puree.
Be sure to add salt and pepper after the mixture is completed cooled and it's ready to use!
---
Adobo Sauce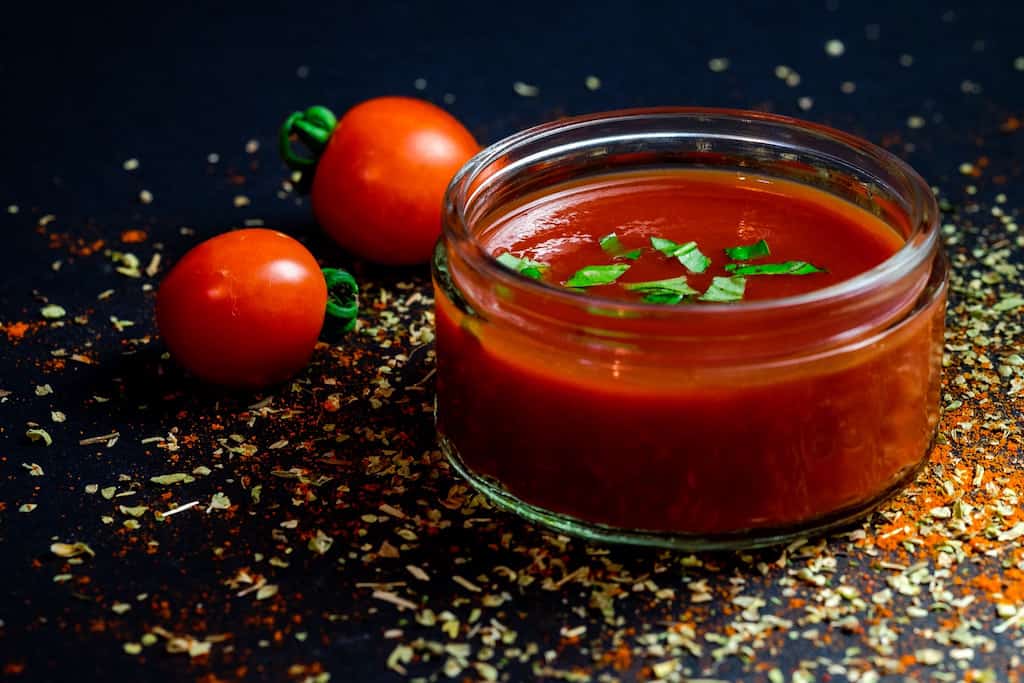 Adobo sauce is usually thought to be a Mexican sauce that is incorporated in Mexican and Tex Mex meals. However, adobo sauce (also known as Cuban marinade) is often used in many traditional Cuban foods. The same friend who gave me the recipe on sofrito was kind enough to divulge her secret adobo sauce recipe to me. Here, it is:
---
Adobo Sauce Ingredients:
4 cloves of garlic (cut into small pieces (roughly 1/2cm pieces)
1 ½ tsp salt
1 tsp cumin
1 tsp oregano
½ tsp black pepper
¾ cup of lime juice
tomato paste or 2 Roma tomatoes chopped
---
Directions:
Add all the ingredients together and mix in a blender until smooth (like a puree).
Marinate your meat or fish in this sauce for 2-3 hours and refrigerate.
Cook your meat or fish and enjoy a delectable Cuban-style meal.
---
Cuban Dessert Spices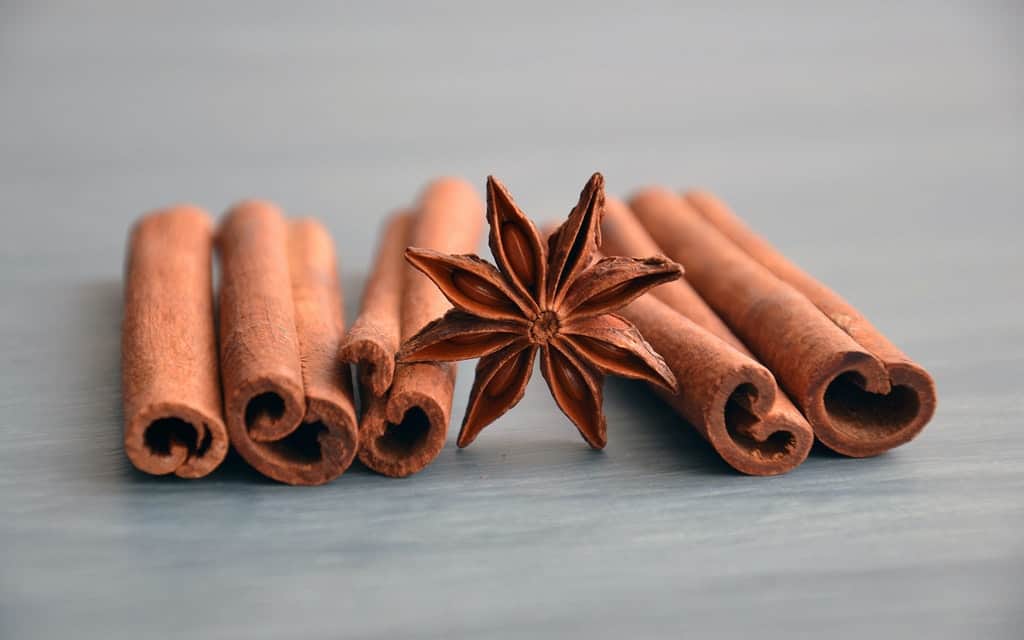 As you can see from this article on Cuban desserts, one of the most common spices in Cuban dishes for sweets is cinnamon. Cinnamon is found in desserts such as arroz con leche, tres leches cake, and flan. However, Cubans use many other ingredients as well with everything from brown and white sugar to lemon and lime zest, and although these are not spices, they compliment the dishes well!
Common Vegetables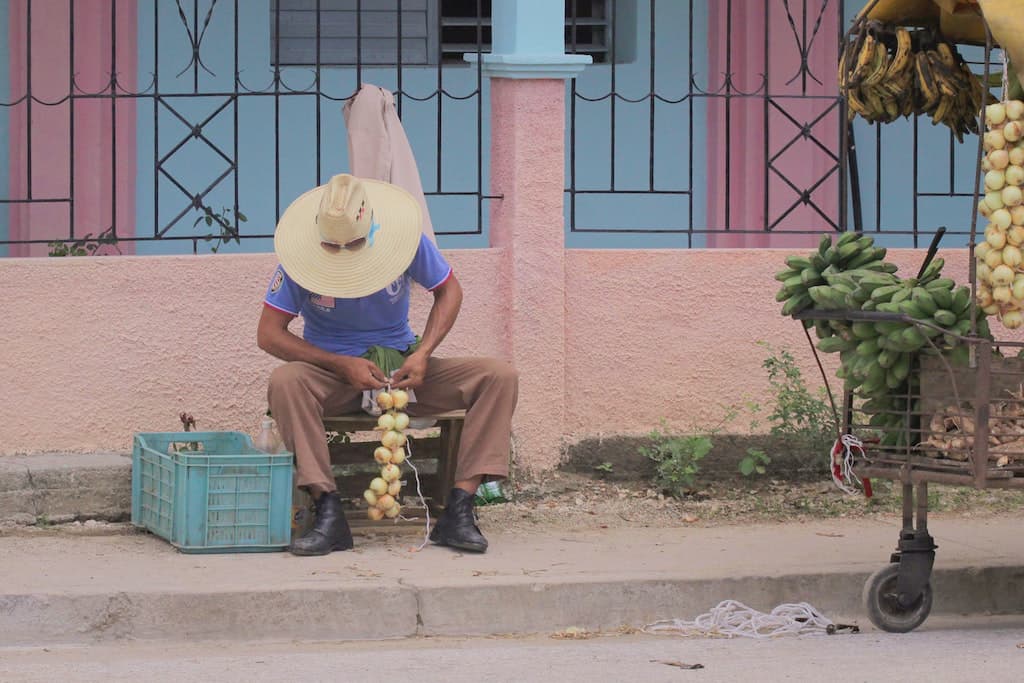 Many people might not think that common vegetables or fruits are a part of the "spices" made in Cuban cuisines, but in a way, they are. Things like lemons, limes, cilantro, garlic, parsley, and onions are all an integral part of the Cuban cuisine.
Garlic and onions come from the same vegetable family called the Allium family, which also includes leeks, chives, and shallots. Although these vegetables are not a spice, they are the heart and soul of many Cuban dishes. These vegetables are used to make Cuban meals and appetizers such as Cuban-style yucca, boiled yucca with garlicky onions, Cuban mojo onions, Cuban picadillo, Cuban black beans, and Cuban Goulash.
You have probably read through this list and thought, "such great traditional Cuban dishes come from simple but flavorful spices". And that is true, some of the best Cuban meals incorporate hearty food and savory ingredients. If I were you, I wouldn't waste a second more without trying a yummy and homemade adobo-marinated chicken. Try some of the recipes in this article to make your own Cuban food adventure!
Read about: Cuban Drinks & Cigars
Want to read more about Caribbean Food and Culture?
Panama City Beach, Florida Restaurants
How about more European Food and Culture?
Even USA Food Culture: