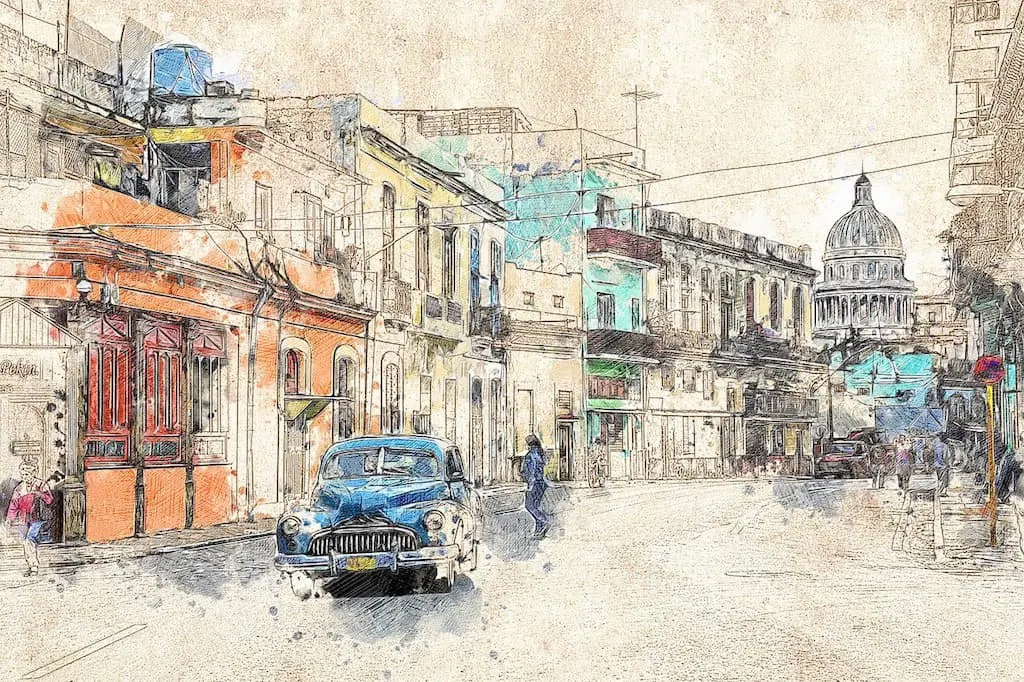 Officially named the Republic of Cuba, this breathtaking country is a great place to vacation and taste the best Cuban desserts. With more than 11 million inhabitants on this Caribbean island, you can only bet that there are plenty of people to cook up traditional Cuban food and pastries. Especially since Cuban families love to cook together and pass down recipes from generation to generation. However, most of these recipes are not written down. So, if you are hoping to get your hands on someone's great-grandmother's flan recipe, then you might be out of luck!
But despite this fact, Cubans have mastered the art of baking and can execute their desserts in any Cuban bakery, including worldwide. Now, without further ado, let's go through a list of best Cuban desserts!
What's in this post:
hide
Delicious Cuban Desserts
Flan (Cuban Flan)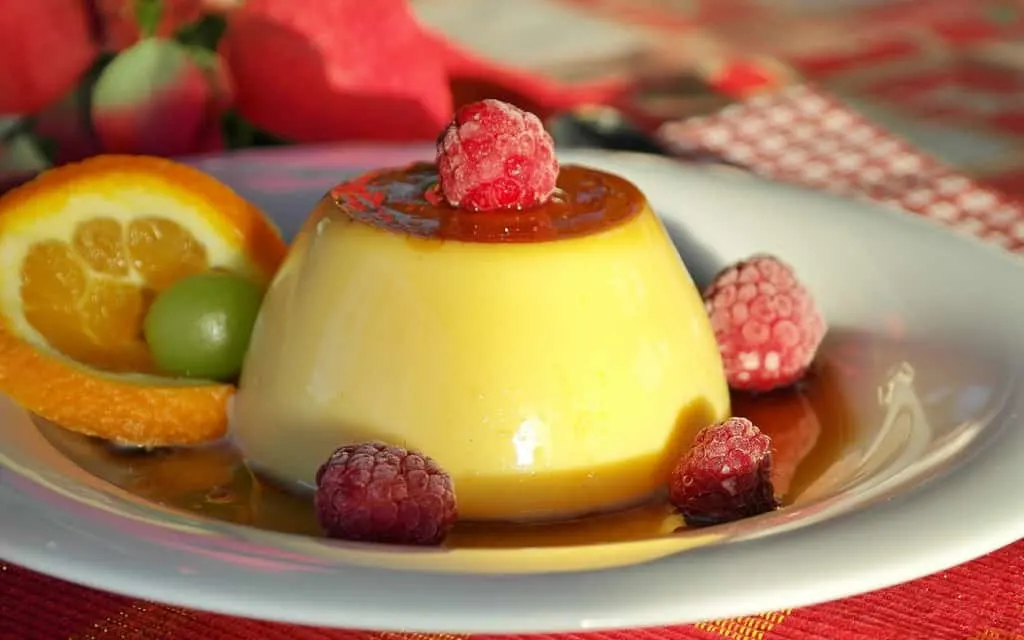 Flan is considered to be a Spanish dish that has many variations in Spanish-speaking countries. However, the Cuban Flan has become very distant and considered a true delicacy around the world. In some Spanish-speaking countries, the Cuban flan is referred to as the "Flan de Cuba" to distinguish it from other Spanish flans. A traditional Cuban flan includes ingredients such as condensed milk, egg yolks, caramel, milk, cinnamon, and of course, a dash of locally- made vanilla extract.
Dulce de Leche (Dessert of milk)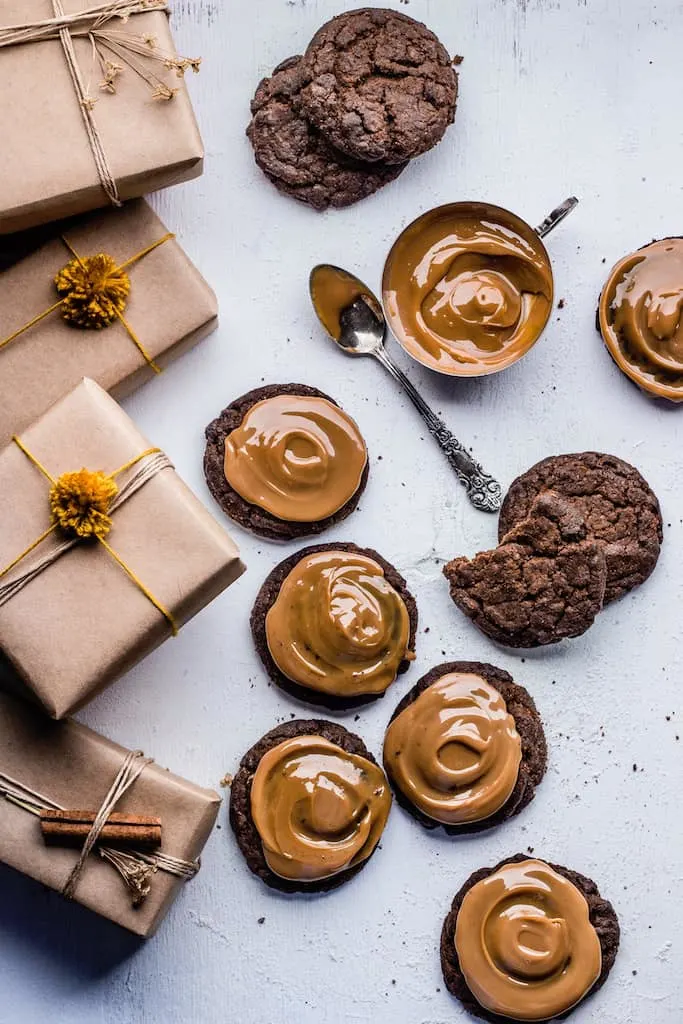 This scrumptious dessert is made in most Latin American countries. Countries such as Chile, Argentina, and Brazil have claimed that they are the rightful originators of this yummy dessert. Despite who originally came up with Dulce de Leche, this dessert has made its way into the hearts of Cubans. They have modified the recipe to fit their unique style of baking. This dessert includes ingredients of cow's milk, white sugar, vanilla essence, and sodium bicarbonate. It is a recipe that needs your constant attention and once you have properly executed this dish, you will be in dulce de leche heaven!
Natilla (Cuban custard)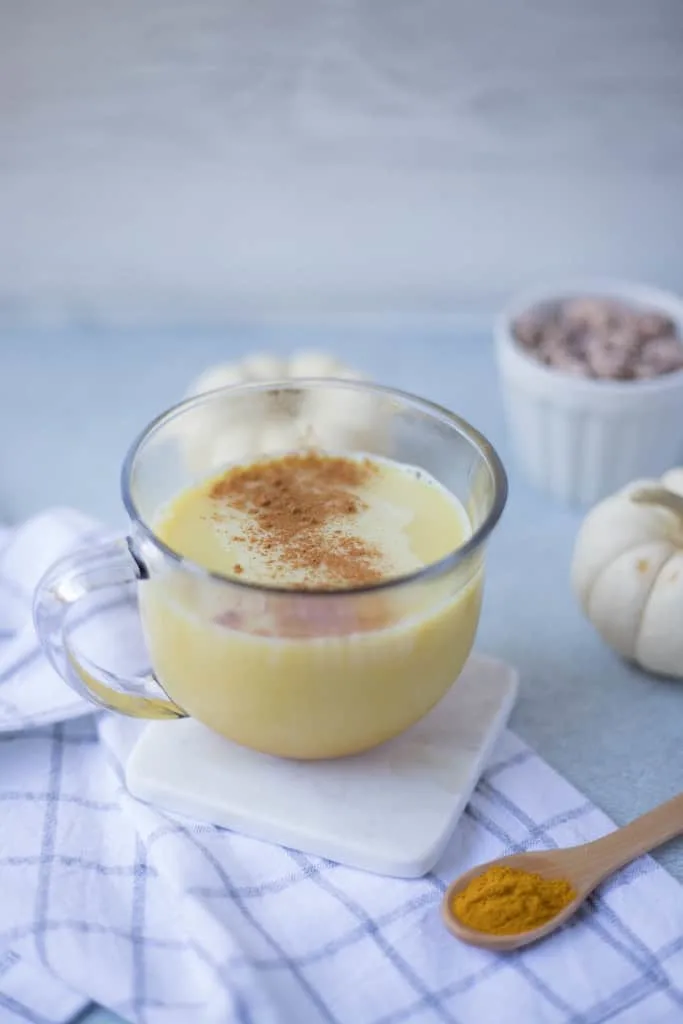 Another Cuban dessert is Natilla, a Cuban custard, that is made from milk, egg yolks, sugar, cornstarch, cinnamon, lemon zest, water, salt, and vanilla. As seen in the recipe here, the author of this recipe had only a list of ingredients from her grandmother but no idea how to put them together! After many trial and errors, Natilla she finally nailed down a good recipe. Why not give her recipe a chance and try your hand at making this Cuban custard?
Cake de Ron (classic Cuban Christmas Cake)
This dessert is a classic Cuban Christmas cake. Although most of the population is made up of Christians, Cuba was officially considered an atheist nation until December of 1997. This classic rum cake was influenced by the Caribbean flavors and is ideally made with lots of dark rum. Maybe this Christmas you can try making your own rum cake with this recipe.
Bunuelos (Fried dough)
In sticking with the Christmas tradition, this fried dough recipe will have your taste buds screaming for joy. The main ingredients in this holiday snack are boiled yuccas (cassava), egg yolks, anise, flour, and malanga (arum).
Tres Leches Cake (three milk cake)
Literally translated as the "three milks cake", you might have guessed what the main ingredients are in this mouth-watering dessert. This cake is similar to a sponge cake and used heavy cream, evaporated milk, and condensed milk. There are so many variations of this dessert, but the Cuban version is the most delectable. Unlike some tres leches cakes, the Cuban version includes whole milk in the batter and light rum in the milk syrup. This dessert can also be made using bananas and a layer of dulce de leche on top.
Arroz con Leche (rice with milk)
If you haven't already noticed, Cubans are a big fan of using some form of milk in their dessert dishes. This dessert is a rice pudding with milk. If you are new to the baking world then you might want to start with trying out this recipe, since it is relatively easy. Some of the ingredients used in this delicious pudding are white rice, condensed milk, whole milk, and cinnamon. Here is a recipe to follow to make your own Arroz con Leche.
Torticas de Moron (classic Sugar Cookie)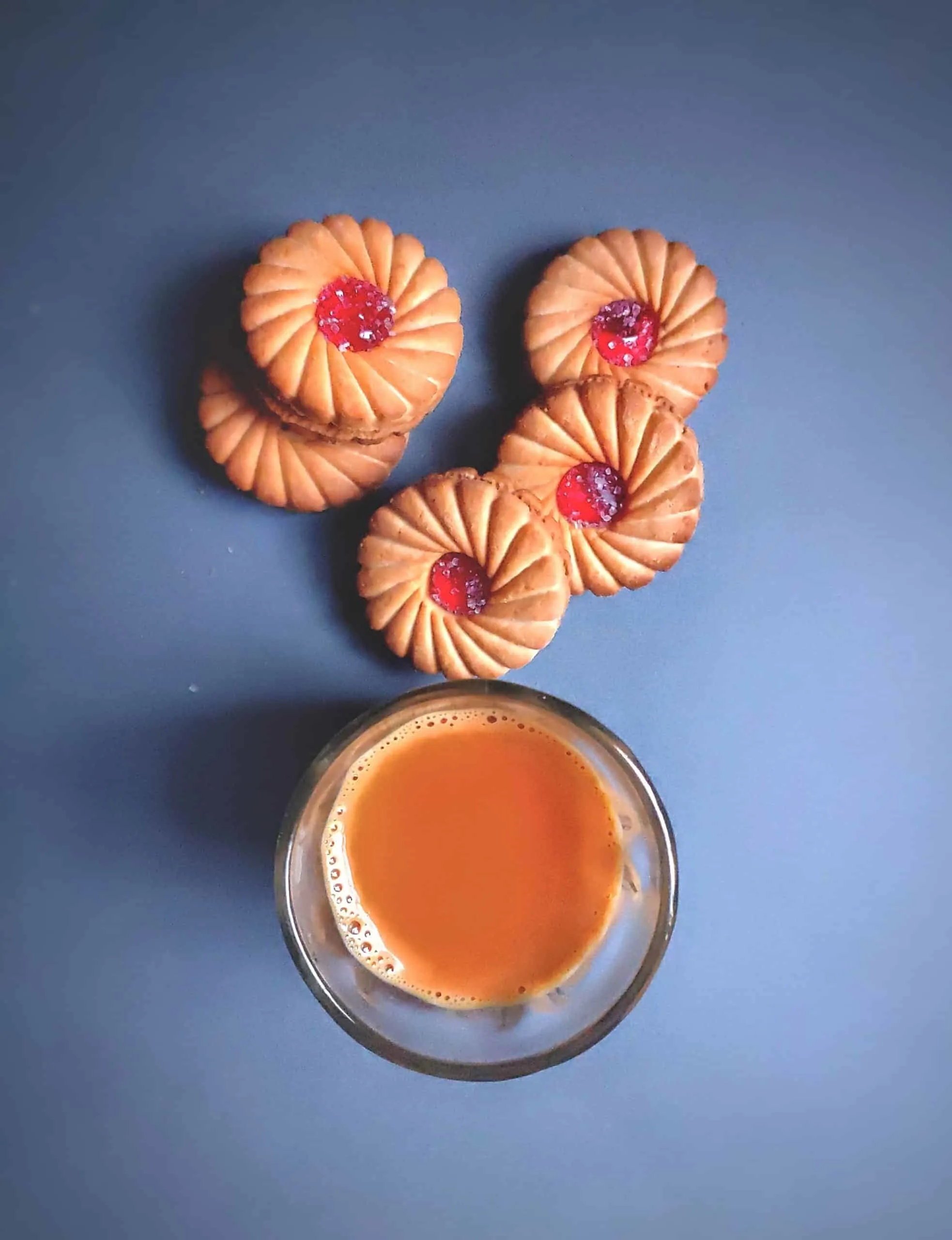 This is the perfect sugar cookie. This classic traditional Cuban dessert looks similar to the thumbprint cookies made in the USA, but tastes much better! These cookies have a tropical taste to every bite as you can smell the rum and lime as well as the vanilla. These cookies were named after the town of Moron, in central Cuba, where they were originated. Here's a recipe to make your own Cuban cookies.
Merenguitos (Meringue)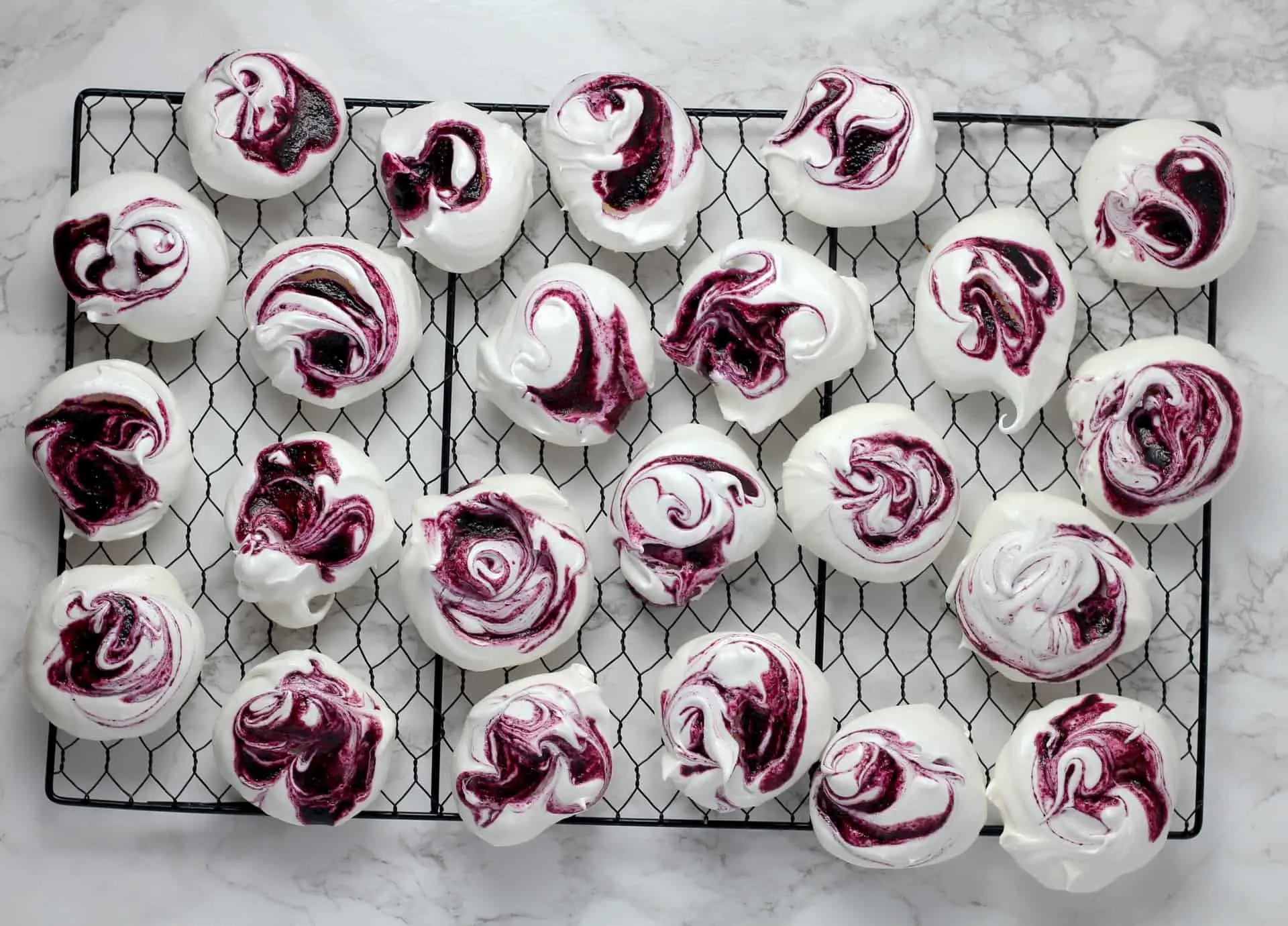 To get a real taste for this Cuban island, then you must try the Cuban merenguitos. As you might have guessed from the name, this dessert s similar to meringues. Unlike other recipes that include almond extract, lemon, or cream of tartar. This Cuban dessert only includes two egg whites and a half a cup of granulated sugar. The ones in the above picture they have added blueberry swirls. These sugar sweets take roughly two hours to bake and an hour to cool. Cubans often have these enjoyable sweets along with their coffee or tea in the early morning or late afternoon.
Pastel de Queso de Guayaba (Guava Cheesecake)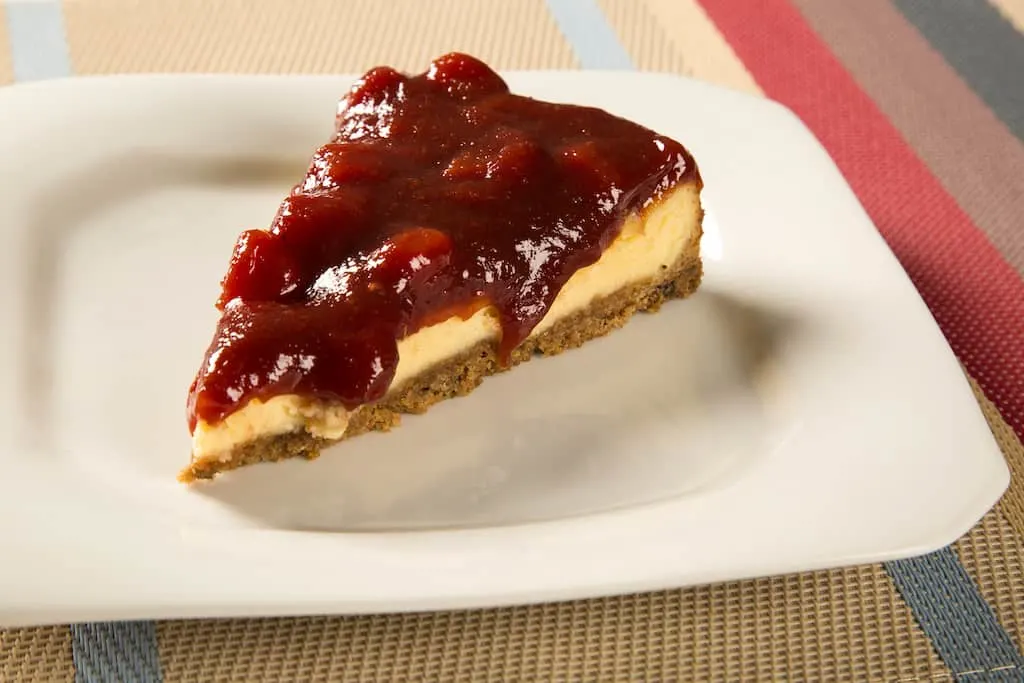 I bet that as soon as you hear the word guava, your mind starts to wonder what type of yummy treat you are going to enjoy. This Cuban dessert is an authentic guava cheesecake. There are different types of guava preparation used in this dessert: poached guava shells (drained), guava jelly, and guava paste. The traditional guava cheesecake calls for dark rum in the filling, but you can always omit the rum to make this a kid-friendly dessert.
Turrónes (a nougat confection)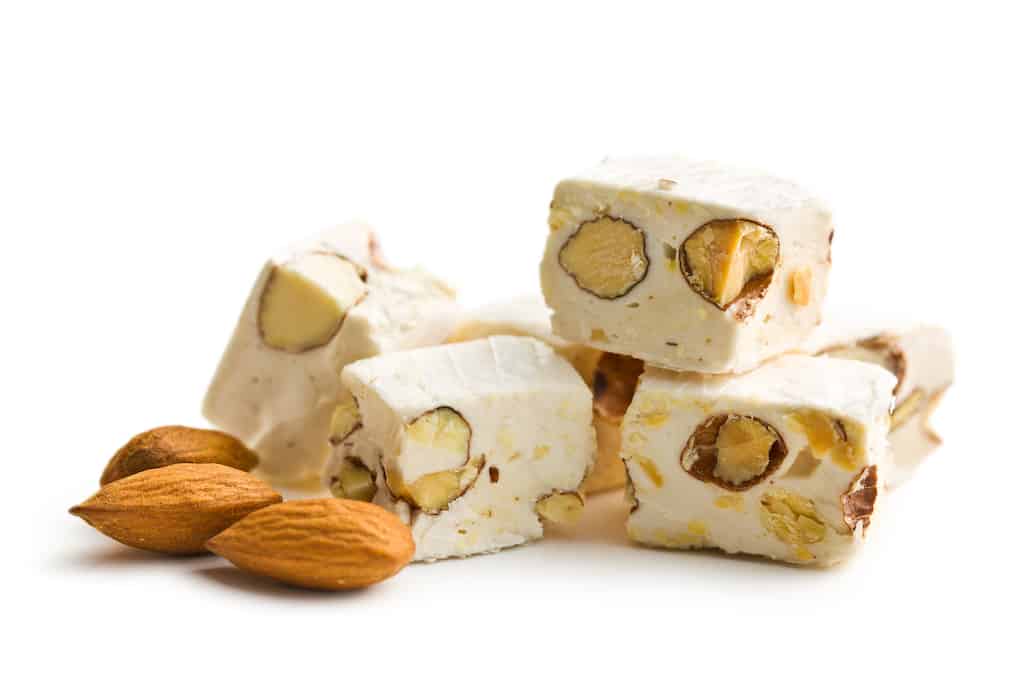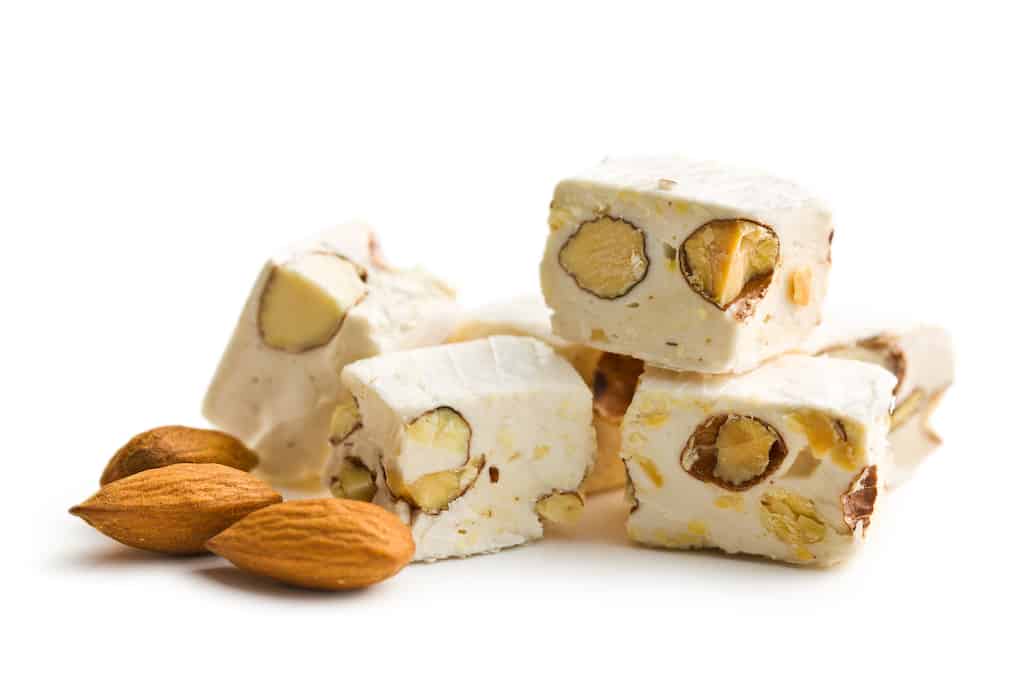 Another traditional Christmas delicacy of Cuban desserts is turrónes. This Cuban snack has been modified over the years to resemble the Italian turrón and other nut and nougat confections around the world. In Cuba, the most well-known turrón is the peanut nougat one called turrón de mani. It is a sweet treat that you will see sold in the streets by bus stops and around large crowds of people. There are typically two types, the bland one called blando with ground peanuts that are pressed into the bar with brown sugar and the duro one that has coarsely chopped peanuts that have been roasted and chopped and then bound together with caramelized honey and sugar.
This recipe variation includes almonds, hazelnuts, honey, sugar, egg whites, and cinnamon. Cinnamon is one of the ingredients that is not commonly used among other nougat confections seen around the world, which sets this Cuban dessert apart from these others. As you can see from the recipe mentions above, you will enjoy making this nutty treat.
Best Bakery in Havana
Havana is the largest city in Cuba and also it's capital. If you happen to be in Havana in the future, then you are sure to find great bakeries to curb your appetite including on called Burner Brothers. This is one of the most visited and amazing bakery shops in all of Havana. It serves most of the scrumptious desserts listed above.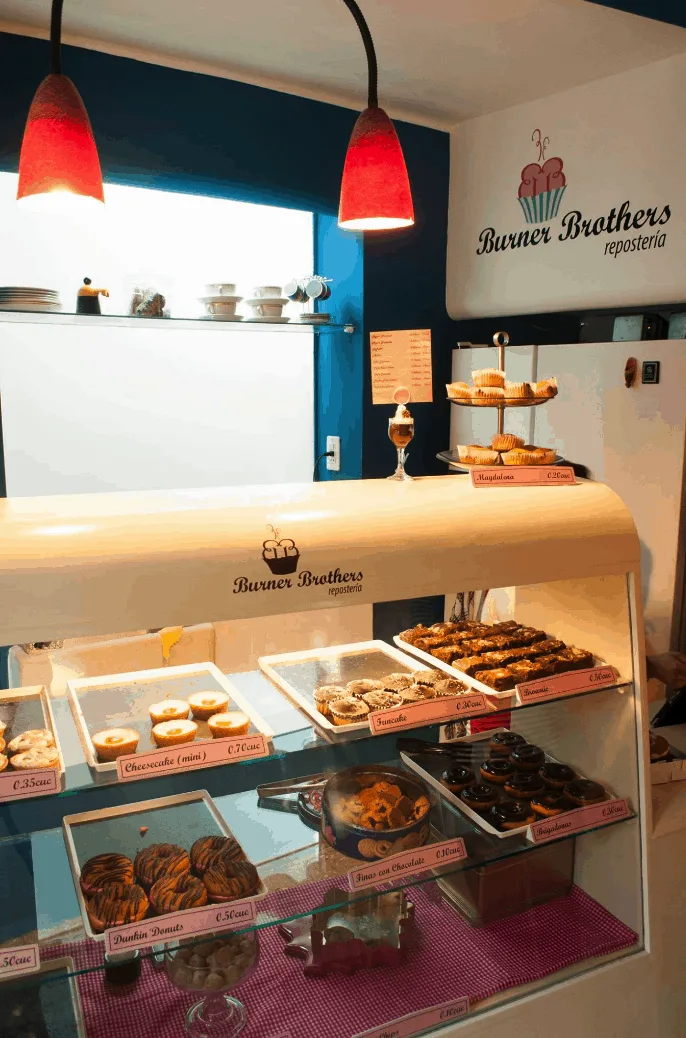 So, I bet you have discovered that Cubans loved to bake with lots of milk and rum-like the Dominicans. I would definitely recommend eating any of the yummy desserts mentioned throughout this article. I can almost taste the Arroz con Leche or the smoothness of the pastel de queso de guayaba. As I am writing, my mouth is watering for a spoonful of any of these Cuban desserts. I hope you get the chance to try these desserts either made professionally, made by a true Cuban, or try your luck and make one yourself!
Happy baking and eating! In fact, you can take a look at some other traditional country foods, desserts, and drinks I have written about in these articles:
A Guide to Buying in a Mexican Grocery Store
---
---
Panama City Beach, Florida Restaurants
---