It's impossible to see and do everything that Washington DC has to offer in just a day, but you can get a good overview with some well thought out planning. Your day trip might even convince you to look into some of the Washington DC houses for sale. I know when I moved my son out to DC, we seriously considered just buying a house in the area versus renting. But in the end, we rented really close to Johns Hopkins University where he goes to school. But maybe next time we will go for it! Anyway, I have taken out some of the planning work for you with these ideas for a one-day itinerary for visiting Washington DC. It includes the best sightseeing around the US Capitol and an overall plan for an easy day trip to DC.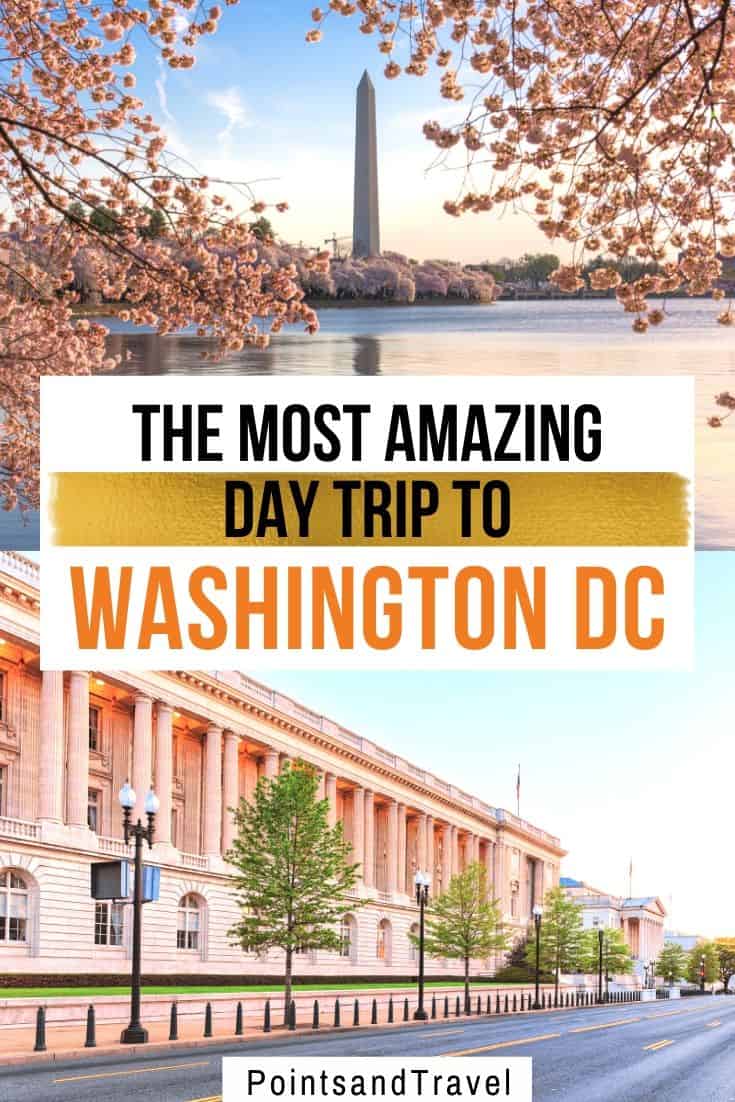 What's in this post:
hide
Perfect day trip to Washington DC!
Visit the Smithsonian Museums
There are nearly 60 museums in DC, including the Smithsonian Institution, which hosts 20 of them, showcasing around 140 million objects. Pick one or two that appeal to you most so that you don't have to rush through. Two of the most popular are the Natural History Museum and the American History Museum. Both are located across the Mall and are jam-packed with fascinating exhibits. I say that there is is a museum for every interest, whether you are into art, culture, history, or science!
At the American History Museum you can see Abe Lincoln's gold pocket watch, a walking stick Benjamin Franklin used, the original Star-Spangled Banner, and much more. The Hope Diamond is a highlight at the National History Museum, which also boasts a vast fossil collection and the ruby slippers Dorothy (Judy Garland) wore in "The Wizard of Oz"!
---
Note: The Smithsonian Museums provide free entry to USA and international citizens. The museum is typically open (almost) every day of the year!
---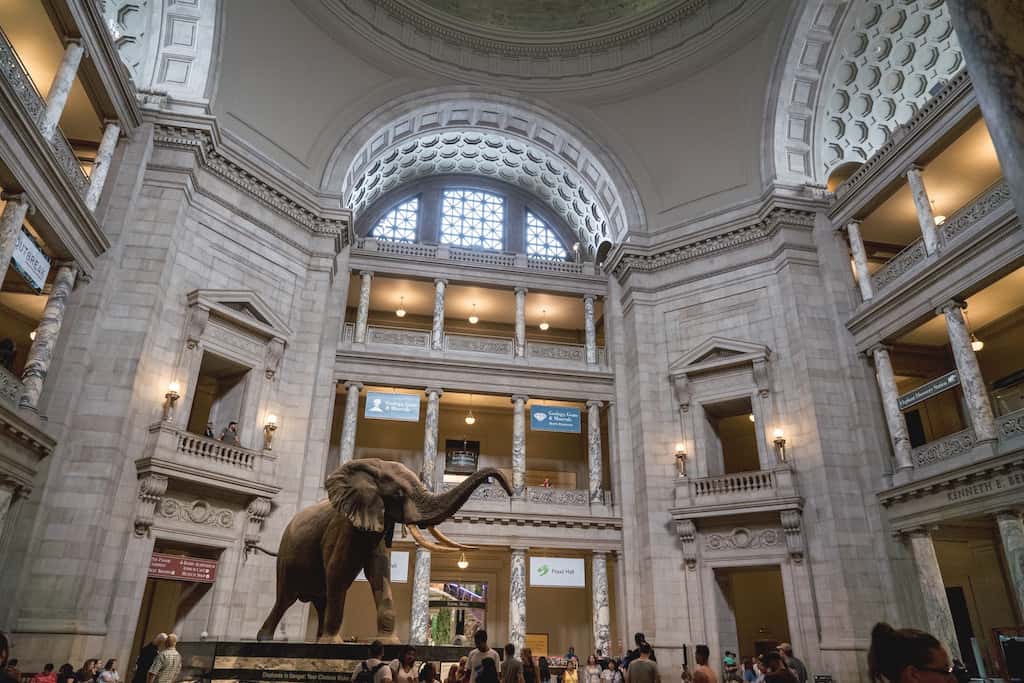 And while visiting museums, don't for the Newseum! It is one of my favorites, especially its Front Pages section about the front pages of newspapers. It is a wall filled with headlines from around the world. Some even date back over the last 100 years or so. The Newseum is a museum promoting free expression of speech and the First Amendment. You can see the headlines of papers after 9/11 and even see a broadcast antenna that once stood on the World Trade Center. There are exhibits documenting Pulitzer Prize photographs and you can even see a piece of the Berlin Wall!
Escape the Tourist Crowds and Enjoy an Oasis in the City
As meals are pricey at many DC restaurants, when you're ready for lunch, consider picking up inexpensive items for a picnic at Merriweather Cafe located at Hillwood Estate. You can even borrow a blanket from the visitor center, and then take it to adjacent Rock Creek Park. The estate also offers 13 gorgeous acres of formal gardens worth visiting, including a Japanese-style garden.
Rock Creek Park is a wonderfully tranquil oasis in the city for immersing yourself in nature and enjoying a break from the big tourist crowds. There are picnic areas, more than 30 miles of hiking trails, an early 19th-century Pierce Mill, a Nature Center for viewing exhibits of the park's fauna and flora, and a planetarium too.
Take a Tour of the Memorials and Gardens
Afternoon tours of the memorials are available via bike, pedicab, and a segway. If you want to explore them on your own, you can easily do a self-guided walking tour of the World War II Memorial, Martin Luther King Memorial, Lincoln Memorial, Korean War, and Vietnam Veterans War Memorials, as they are all within a relatively short distance of each other. And don't forget Constitutional Gardens! This can be a quick stop as there is a memorial to the 56 signers of the Declaration of Independence. See the engraved signatures of Samuel, Adams, Ben Franklin, John Hancock, and Thomas Jefferson.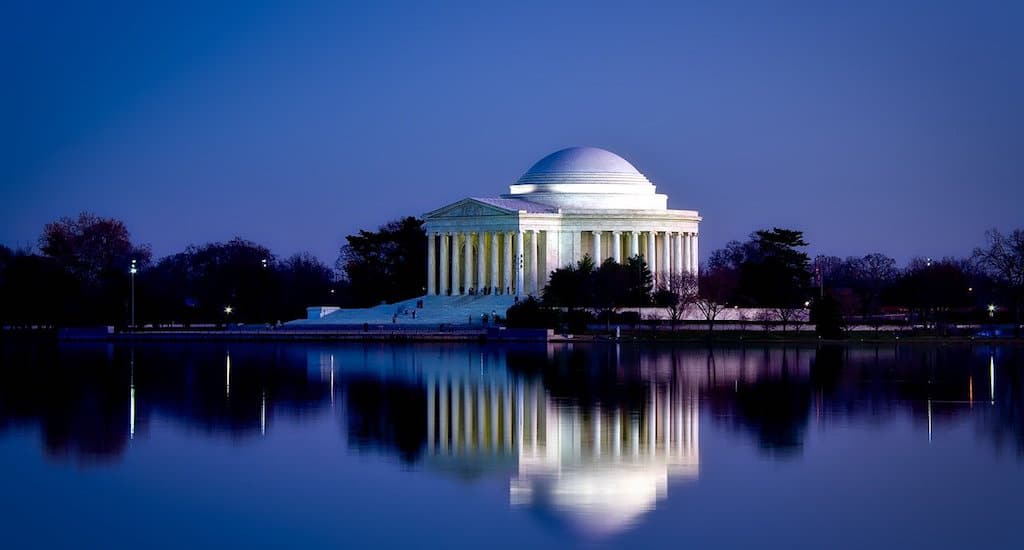 Dinner on the Waterfront
If you have time for dinner in DC, head to historic Georgetown, one of DC's oldest neighborhoods. This is where you'll find Washington Harbour where you can take advantage of dining al fresco along the waterfront with a view of the Potomac. If you're craving fresh seafood, you'll have lots of options from Tony & Joe's to Nick's Riverside Grill, and Fiola Mare, known for attracting celebrities, powerful politicians and other VIPs, including Pierce Brosnan and Barack Obama. It specializes in Mediterranean and Italian seafood dishes, complemented with fine wines, providing the ideal way to toast to the end of your day in Washington DC.
Snap Photos of the White House
Head to Lafayette Square, a seven-acre public park that lies right across the street from the White House. It's the perfect spot to capture photos of 1600 Pennsylvania Avenue and it also hosts a number of statues, including one of President Andrew Jackson along with multiple foreign revolutionary war heroes.
The White House
From Constitution Gardens above, leave the National Mall and walk along Constitution Avenue. Here you can walk along the large park that separates the White House from the National Monument. If you have the time, it is possible to arrange a tour of the White House.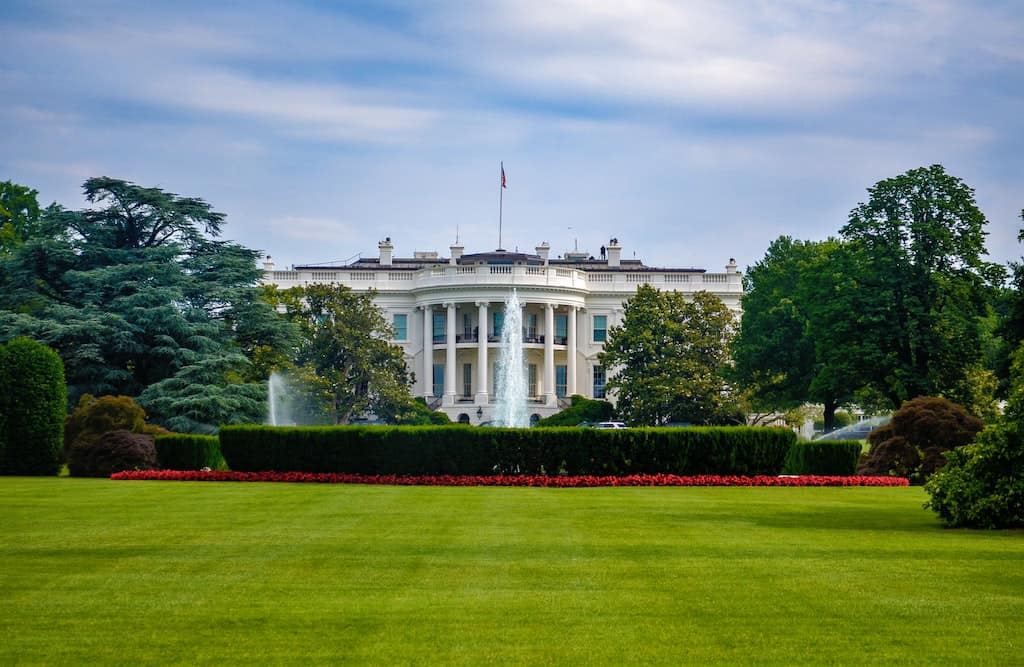 End your Day Trip with a cocktail at the Willard Hotel
We decided to end our day trip to DC at the Willard Hotel where Martin Luther King finished writing his "I Have a Dream" speech while staying right here in Washington DC. The Willard Hotel has hosted almost every President in its hotel since 1853! Our last moments in DC were spent at the famous Round Robin Bar sipping a few cocktails and reminiscing about what a great day we had!
So there you have it, my list of things to do on a single day trip to DC. I am sure I will go back many more times to visit my son, so I will be adding additional information as I gather it! Stay tuned!