The charming city of Athens, in Southeast Ohio offers plenty of interesting and fun things to do for those living here. Athens offers a great work-life balance with a low cost of living, having been made up of a patchwork of close-knit communities with endless outdoor recreation options, a booming local food economy, and a thriving art and music scene. But what does it offer its visitors? Believe me when I tell you there are plenty of things to do in Athens Ohio for visitors!
Athens is home to Ohio University, which brings with it many cultural opportunities. They have big-city perks with a small-town feel! And Athens is perfectly situated in the rolling foothills of Appalachia, so if you prefer a quiet place to relax, that is just a short drive away!
The closest city to Athens is Columbus, Ohio at roughly 66 miles away. Gordon K. Bush Airport is a small but modern regional airport that is located 10 miles from Athens, Ohio. Driving to and around Athens is a great way to enjoy the stunning landscape of southeast Ohio and you can easily get around. Athens has great restaurants, outstanding parks, and a few museums to check out. If you cannot wait to plan your trip, then check out the list below that I have compiled for you.
Things to do in Athens, Ohio: Art and Music Scene
Kennedy Museum of Art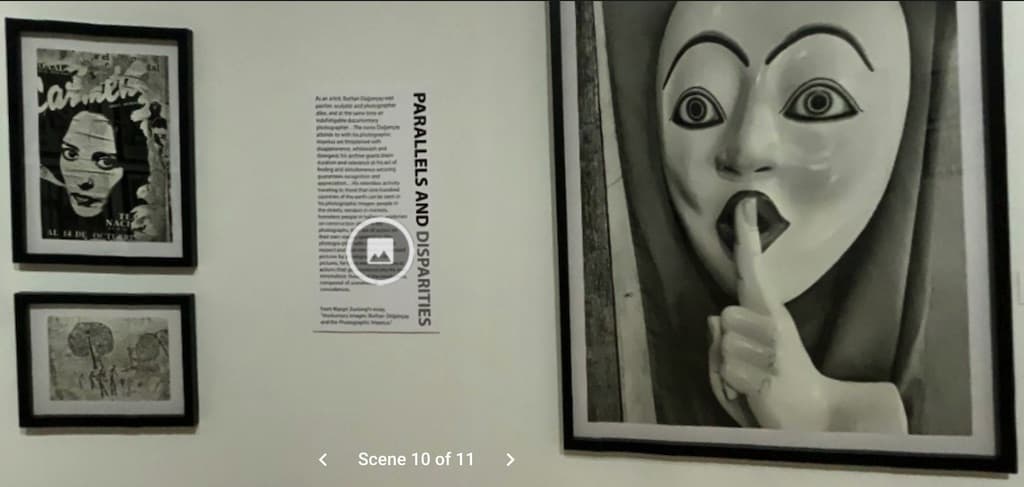 Ok, let's start with one of the most famous things to do in Athens Ohio. Visit the Kennedy Museum of Art, which is a part of the Ohio University system. It features permanent collections of American painting, ceramics, jewelry, and drawings. As part of Ohio University, this museum doubles as a learning base for students as well as a preservation house for photography, Southwest Native American Arts, and more.
Dairy Barn Arts Center
People of all ages are sure to love the touring exhibits, live performances, and workshops at the Dairy Barns Arts Center. One of its famous exhibits is the Quilt National, which was first shown in 1979.
Southeast Ohio History Center
One of the most interesting parts of this center, the Southeast Ohio History Center, is the genealogical research it offers its guests. You can schedule an appointment with a genealogist to make a family tree and trace back your family history. For me, this is super interesting, as my grandmother was a genealogist and we can trace our history on both sides of my family back 14 generations!
Tantrum Theater
The shows at the Tantrum Theater are not Broadway-style shows but they are quality shows that showcase the talent of many university students from Ohio University. The next show is Objects in Mirror written by the professor, Charles Smith.
Athens Ohio Music Scene
If you're interested in music that embodies legends in the music industry, be sure to check out a show at The Union Bar in uptown Athens. You can pretty much wander into any bar, coffeehouse, or restaurant on Court Street and find all types of music: bluegrass, folk, jazz, rock, R&B, or really any combination of music. But if you need venues devoted to full-time live music, Athens Ohio has those too. The Ohio University School of Music hosts about 200 concerts in any given year with many of them free.
Halloween Block Party
Each year since 1974, the city of Athens hosts a Halloween block party that includes live music, costume contests, family-friendly activities, and a parade. The 2019 Halloween block party included a beer garden and honey for heart parade.
---
Athens Ohio Escape Shopping
Escape Room Athens Ohio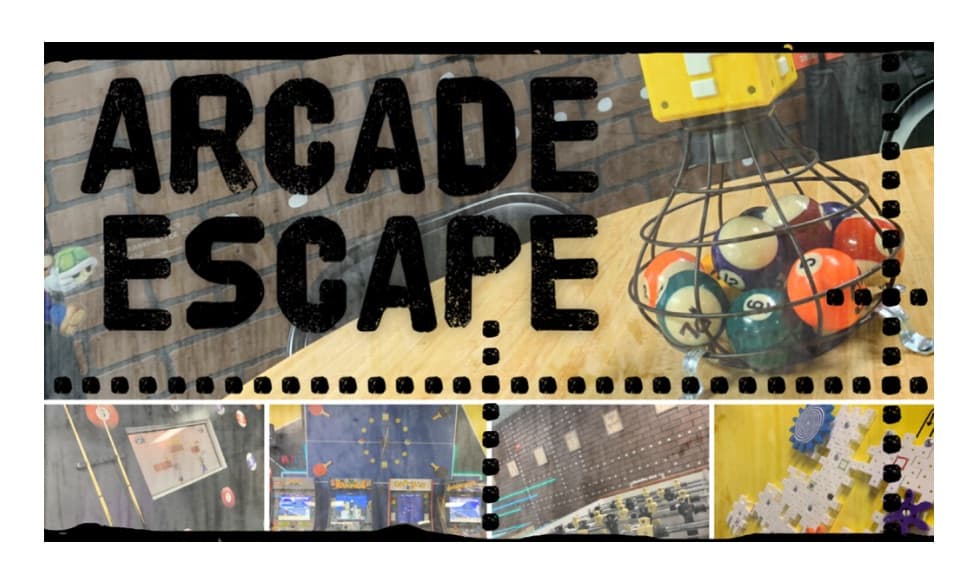 A live-action puzzle game is an odd, but exciting activity to do with friends and family. During this 1-hour game, 12 people are locked in a room and need to work together to find clues and solve the puzzle in order to get out. You may be CRAZY enough to sneak out last night…but can you be SNEAKY enough to hide away until the arcade is closed and the staff has left the building? Arcade Escape! We did an escape room as a family and loved it!
There is a real thrill in looking at antique pieces of art but also being able to purchase vintage jewelry, collectibles, and classic books.
---
Athens Ohio Landmarks
Athens Lunatic Asylum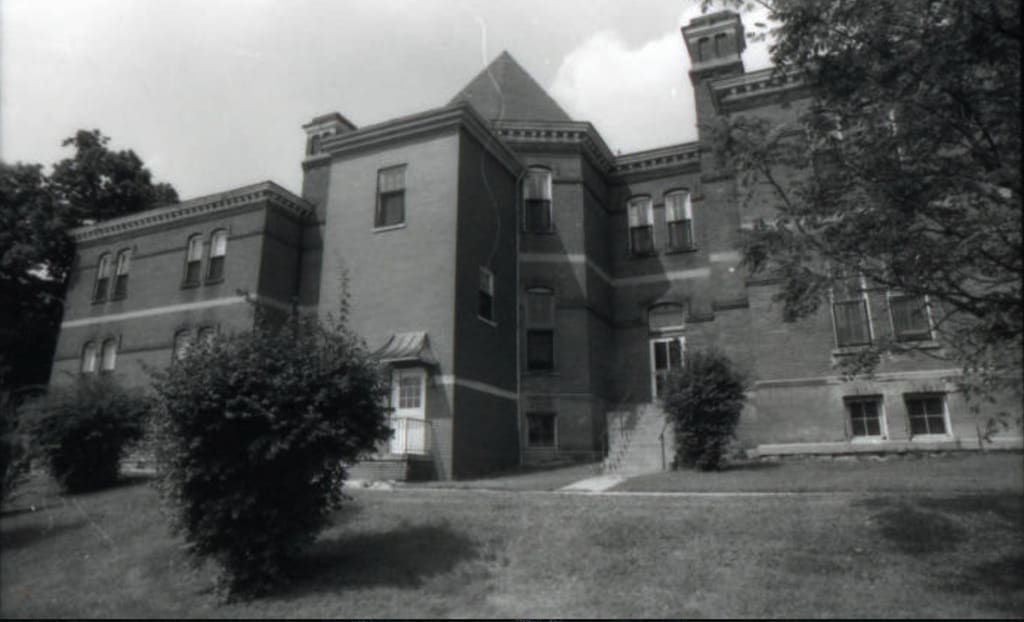 The Athens Lunatic Asylum is one of the most unusual (and spooky) things to do in Athens, Ohio we uncovered! It was an abandoned hospital that is now a part of a college campus. You can actually take a tour of the facility! Athens Lunatic Asylum became famous 30 years ago for conducting popular treatments like electroshock therapy, hydrotherapy, lobotomies, and administering psychotropic drugs to patients with mental health issues! It opened in 1874 and finally closed down in 1993.
If you can imagine, the remains of 1900 of the asylum's patients who were originally "stuck" there remain in the Athens Lunatic Asylum cemetery located on the campus. Nowadays, this asylum has transformed the patient rooms into classrooms and offices, thanks to the ownership of Ohio University.
Visit Simms Cemetery
Well, speaking of cemeteries…ghost stories are known to haunt this particular cemetery in Athens called the Simms Cemetery. Now, it may only be hearsay and stories, but one of the famous ghosts that roam around this cemetery is John Simms. He was a town official who believed in the use of capital punishment on people who committed heinous crimes. But beware, since this is private property, you need to get permission to visit this ghost haunting place!
---
Enjoy an Ohio State Park and a National Forest
Athens, Ohio is also extremely close to a number of beautiful state parks and national forests, each with its own personality and style.
Strouds Run State Park
With acres of uninterrupted forest sprawling over hills, the Strouds Run State Park is a great place to enjoy swimming, paddleboarding, hiking, boating, camping, and much more. Located just a few minutes from Athens, this state park has a spectacular view of the Dow Lake and Appalachian Plateau. It has quite a rugged terrain and the scenic Dow Lake provides visitors a unique wilderness escape in southeastern Ohio. Lake Hope, Hocking Hills, and Burr Oak State Parks are within a short driving distance offering camping, lodging, cabins, fishing, and swimming.
Forked Run State Park
If you don't mind heading a little further from Athens and into Meigs, Ohio then you should visit the Forked Run State Park. Boaters can enjoy a nice trip up the Ohio River, stay in local cabins, and enjoy a round at the disc golf course.
Burr Oak State Park
The beautiful Burr Oak Lake surrounds this state park and provides a tranquil and calming atmosphere. At this park, you will see wonderful wildflowers and a vast variety of oak trees. Some of the fun activities of this park include swimming, hunting, golfing, camping, and picnicking.
Wayne National Forest
Wayne National Forest is the only national forest in Ohio encompassing over 160,000 acres. It was originally a land area for lumbering use. Erosion problems lead to a reforestation program to help keep the forest "alive". The Wayne National Forest is approximately a forty-minute drive northwest of Athens, Ohio. Camping, hiking, and picnicking season go from about May through September, except at Vesuvius Recreation Area where camping is permitted year-round. The locals relish Ohio's warm days and cool nights during May and June, with visitors claiming that the swimming is best during July and August. Visitors can also hike along trails such as the Buckeye, North Country, and American Discovery trails.
---
Athens Ohio Food Scene: Eat Some Great Food!
Athens Famers Market
There is no better way to support local products than at a farmer's market such as the one in Athens. This market features products from local community members, artisans, and farmers. You can purchase jewelry, ceramics, skincare products, fruits, and vegetables.
O'Betty's Hot Dog "Museum"
O'Betty's Hot Dog Restaurant is located at 15 West State Street in the Cameron Building, the smallest building in Uptown Athens, and just a few feet from Court Street. Hot dogs and french fries are the real masterpieces at this unique "museum". The fascinating memorabilia, hot dog paraphernalia, and knick-knacks throughout this museum make your dining experience unforgettable.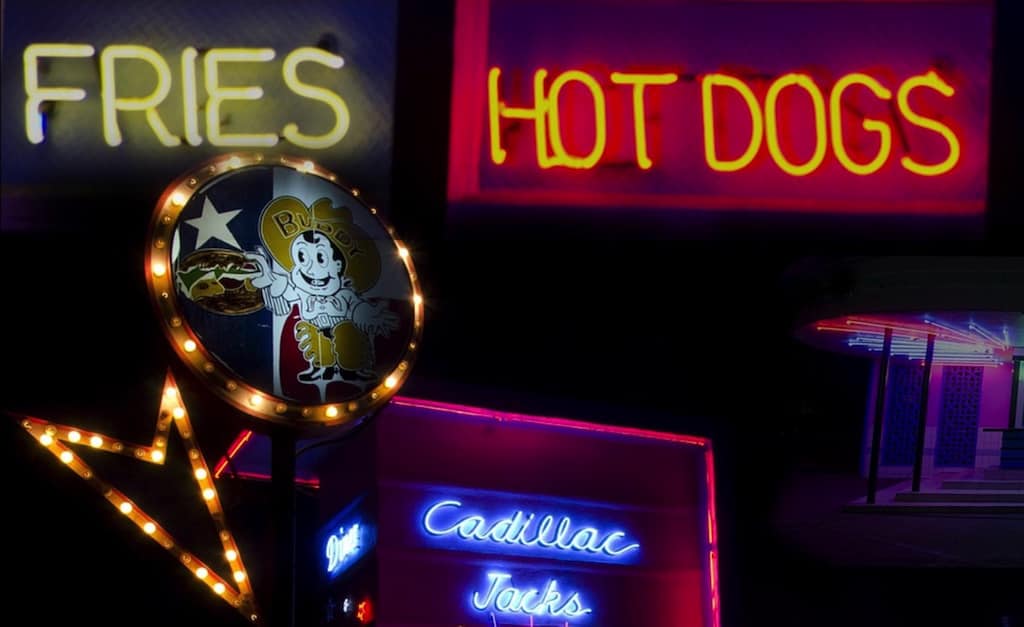 ---
O'Betty's Red Hot
"ATHENS IS HOME TO THE HANDS DOWN BEST HOT DOG JOINT IN THE STATE."
---
Avalanche Pizza
This amazing pizzeria, Avalanche Pizza, was featured on the Food Network and was given the title of "Best Pizza in the USA". Some of the must-eat items from the mouthwatering menu include: New York-style pizza, Chicken Florentine, loaded baked potato pie, veggie rainbow, and Genovese chicken pizza. Most of their ingredients are locally produced and they also have gluten-free items. To me, they are finger-licking good!
Bagel Street Deli
Bagel Street Deli uses a variety of bagels and transforms them into masterpiece food creations. You can enjoy bagels such as the "Kimmie Gibbler" (avocado, cream cheese, lettuce, and tomato), "Flaming Moe" (turkey, spicy cream cheese, provolone, banana peppers, and onions) or you can make your own creation.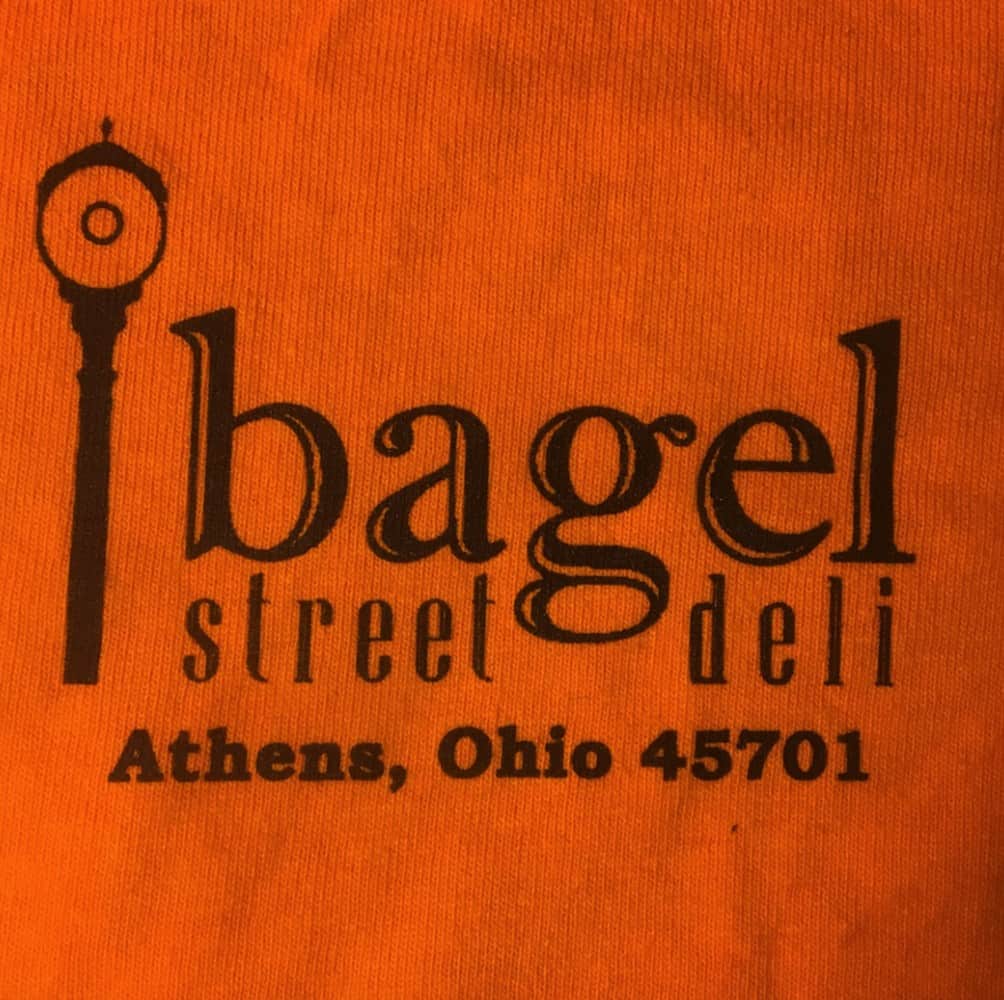 Insomnia Cookies
If you are looking to curb your sweet tooth craving at 1 o'clock in the morning, then you must head to the Insomnia Cookies Shop over on Court street. They have the best double chocolate mint and red velvet cookies.
---
Athens Ohio Brew Scene
Visit a few Brewing Companies and a Vineyard
Athens offers a rich downtown scene with a variety of shops, pubs, and restaurants.
Jackie O's
Many of them started from local talent like Jackie O's. With its three locations in Athens: The Public House, The Uptown Brewhouse, and The Taproom and Brewery, what fun you will have!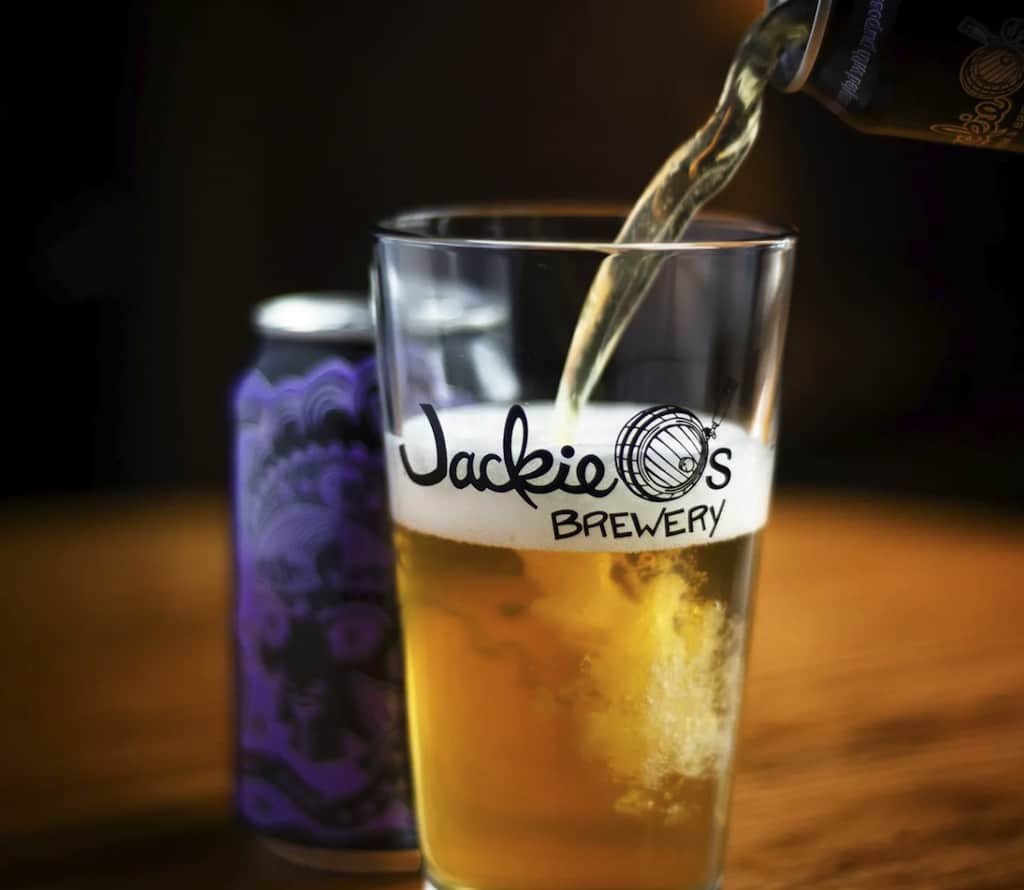 Little Fish Brewing
Local ingredients are used to produce delicious ales and beer at the Little Fish Brewing. This brewing offers different on-tap and bottled beers. A few of their original beers include Coffee, Vanilla, Double Harvey's (imperial stout), Work Party IPA (Wet Hop IPA), and Surf the Hocking (Tropical IPA).
Devil's Kettle Brewing
The owner of this brewery, Cameron Fuller, has been perfecting his beer-making skills and has come up with amazing beers that you should try while in Athens. These beers include: Malty beers- Athens Standard and Helles Awaits and Bourbon Barrel Aged-Anel Crusher and Pity Divides the Soul.
Pleasant Hill Vineyards
You can instantly see the passion and dedication of the Corder's family as you walk through the Pleasant Hill Vineyards. The beautiful view, yummy snacks, and delicious red wine blends are the perfect combination for a great Athens activity.
---
Visit Ohio University
Last, but certainly not least, visit Ohio University, a staple landmark in Athens that opened in 1809. The central lawn of this university is the College Green, which hosts musical performances, protests, welcoming tours, and more.
Looking for things to do in Ohio?
With all these things to do, Where do I stay?
Hampton Inn Athens
Within a short distance of the state shops and business district, the Hampton Inn Athens is a great place to stay. They offer a saltwater pool, fitness center, baggage storage, free breakfast, and free Wi-Fi.
Athens Central Hotel
The Athens Central Hotel offers free breakfast, free parking, free Wi-Fi, and great service. It is right in the center of Athens and makes for perfect walking distance to shops and restaurants.
Ohio University Inn & Conference Center
Staying at the Ohio University Inn is a great way to show your appreciation and support to this wonderful academic association. The hotel has features such as housekeeping, room service, family rooms, private balcony, air conditioning, and free Wi-Fi.
The Inn & Spa at Cedar Falls
The Inn & Spa at Cedar Falls is also a great place to stay! It sits on the edge of Hocking Hills State Park. You can rent a room in the main building or stay in a more secluded cabin- one like Hickory Hollow that has a full kitchen. You can do some canoeing, hiking, and rock climbing in the area. You can also take an easy into the forest where you will find a 50-foot waterfall known as Cedar Falls.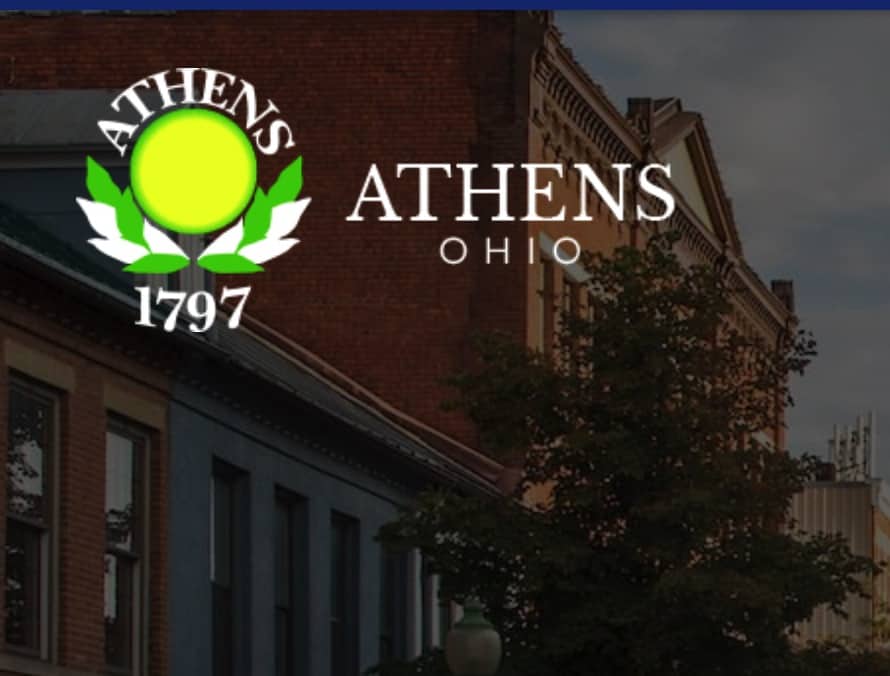 Hopefully, you are able to fit in all of these amazing things activities on your next trip to Athens, Ohio. With such great options for things to do in Athens, it's impossible to pick where to start. But don't fret about missing out on all these activities during your Athens stay because you can always plan for another Athens getaway.