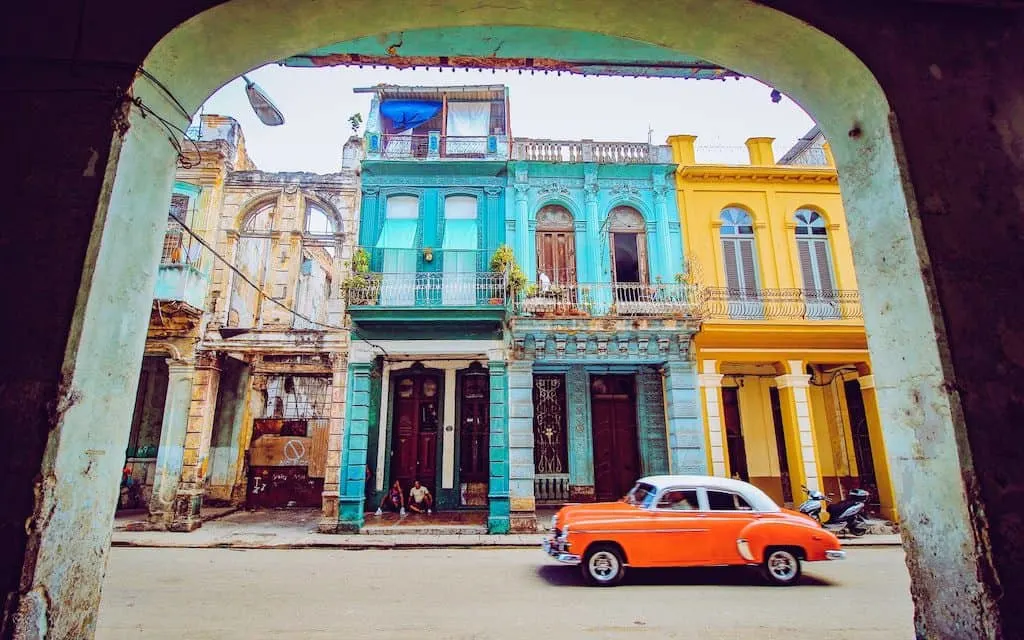 I would say, the best time of year to visit Cuba is between December and March. During this time, you can experience pleasant weather, fewer crowds, and avoid the long lines at the Cuban pastry shops! Speaking of pastry shops, have you ever tried a Cuban pastelitos? I hope your answer is yes! But if not then you must rectify this problem as soon as possible! Cuban pastries are known as pasteles or pastelitos, which are similar to the American turnover pastry, but more luscious in taste.
---
Cuban Pastries!
---

Cuba is also known for being home to amazing musical talents, the Cuban cigar, and its sugar from the sugar cane farms that makes delicious rum drinks. When I think of Cuba, I think of all the different styles of Latin music such as the rhumba, Afro-Cuban jazz, salsa, soukous, and the wide variety of musical genres from Latin America. You can pretty much hear these songs playing nightly at the bars in Havana.
Next up, I think of the red bougainvilleas that line the streets, the smiles of the people, and an island that is chock full of 1950's American-made cars. But unless you visit Cuba, you will have no idea how good those paselitos are in my mind, so let's take a look at some of the recipes and ingredients that make up these mouth-watering treats so that you can make them yourself. Better yet, go visit Cuba and see what it is all about.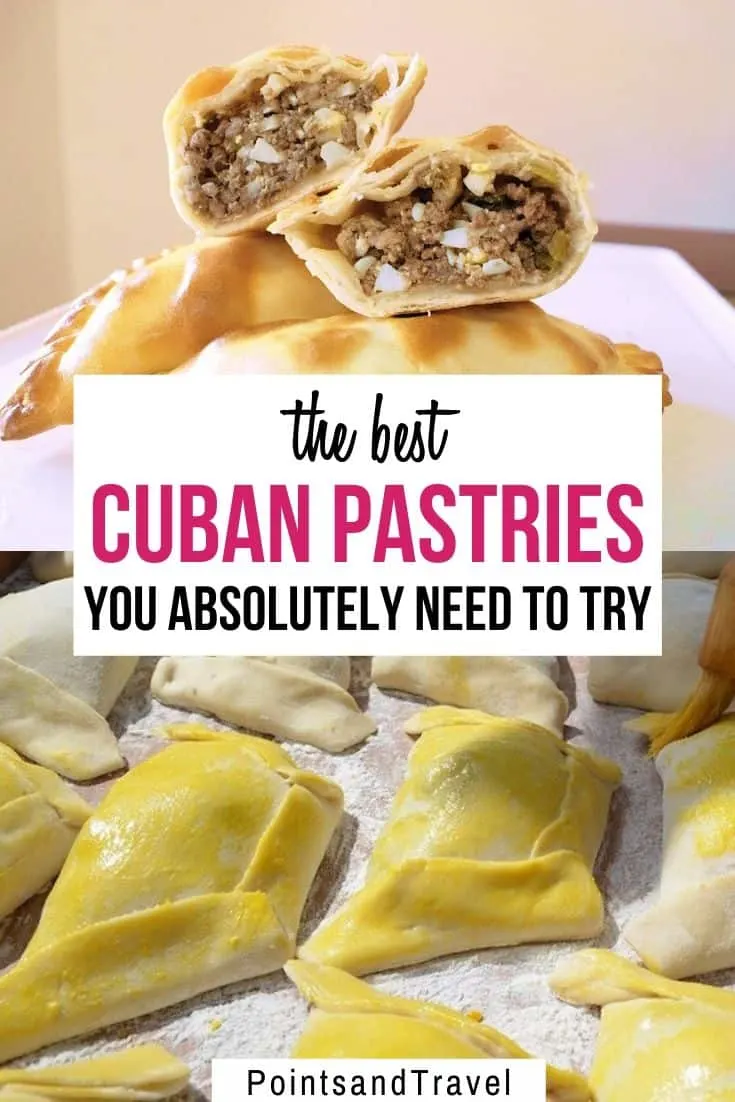 Cuban Pasteries to Love
Pastelitos de Guayaba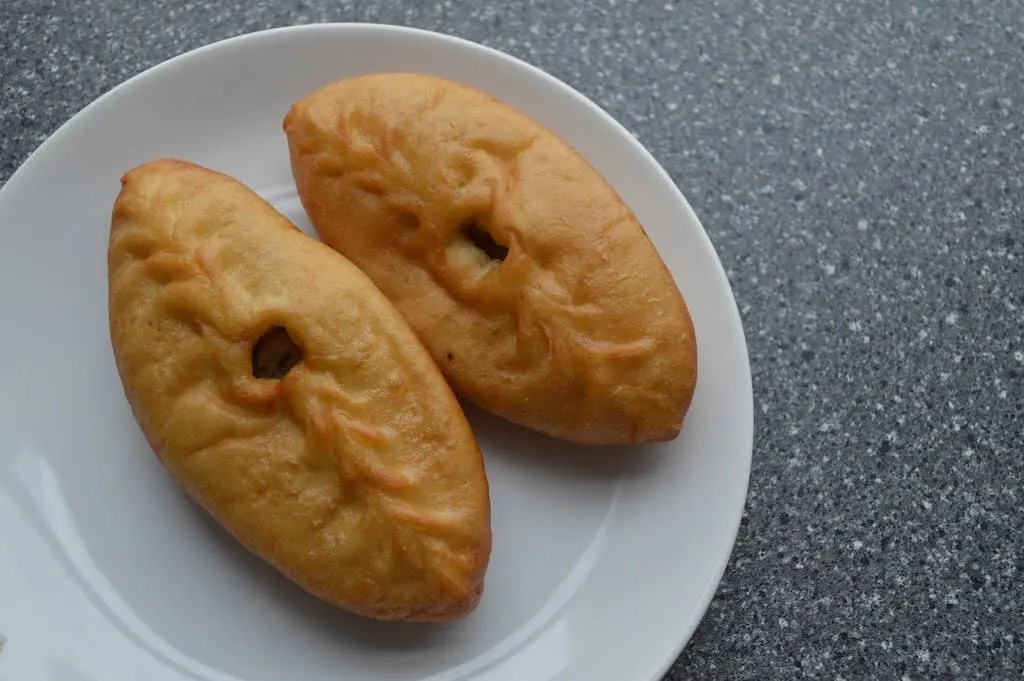 If you are looking to whip up a scrumptious Cuban dessert then I would look no further than the Pastelitos de Guayaba (guava). This pastry has a yummy center that just oozes out guava goodness! Aside from contrary beliefs, real guavas or guava jam is not used in this recipe. The best way to achieve the sweetness of this Cuban-styled dessert and soft center of the pastelitos is by using a thick guava jelly or paste. The outside of this guava pastry is made from puff pastry. If you are making this dessert at home, then I recommend using a frozen puff pastry such as Pepperidge Farm if you are in the States.
Pastelitos de Guayaba y Queso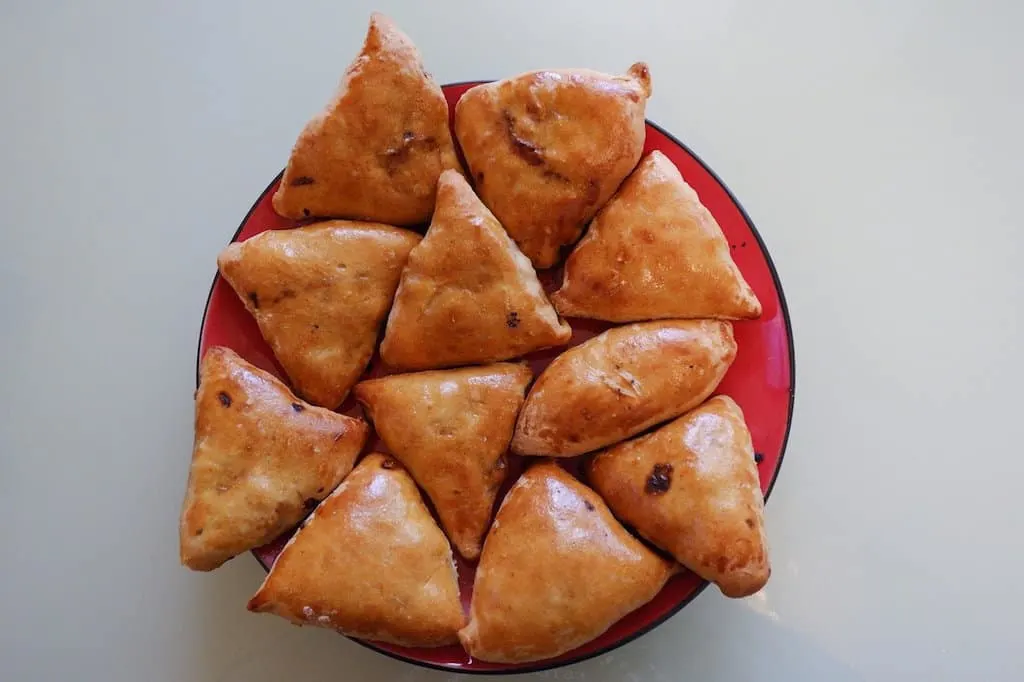 Arguably one of the best Cuban pastries is the pastelitos guayaba y queso. This pastry is made with cream cheese and guava filling. Sometimes, Cubans will eat this type of dessert for their morning breakfast, similar to how Italians spread Nutella on their toast for breakfast. (I want to make these desserts part of my breakfast every day!). All you need to make this recipe is guava paste, puff pastry sheets, cream cheese, and an egg.
If you choose to use a frozen puff pastry, then I recommend leaving the puff pastry to defrost on a cookie sheet pan for at least 20 minutes before adding any ingredients. Click here for instructions on how to make this yummy dessert.
Pastelitos de Queso
If you prefer to have your Cuban pastry sans guava then you can certainly make it with just cheese. I know that I previously mentioned using frozen puff pastries but you can certainly make your own pastry shell. Here you will find a complete list of ingredients you will need and directions on how to make these pasteles. Some of the ingredients include flour, salt, eggs corn oil, milk, mozzarella cheese, and powder sugar. While this recipe might give you a less flaky pastry, the dessert will melt in your mouth and make you want to eat more.
Pasteles de Coco
These coconut pastries are to die for! The smell in the air as the pastries come out of the oven makes you feel like you are on a tropical beach in Cuba. Just make sure to mix up an Old Cuban drink and you will be in perfect hands. To make these coconut pastries you will need:
1 package of thawed frozen puff pastry
1 can of grated coconut in syrup
1 beaten egg yolk mixed with a tsp of milk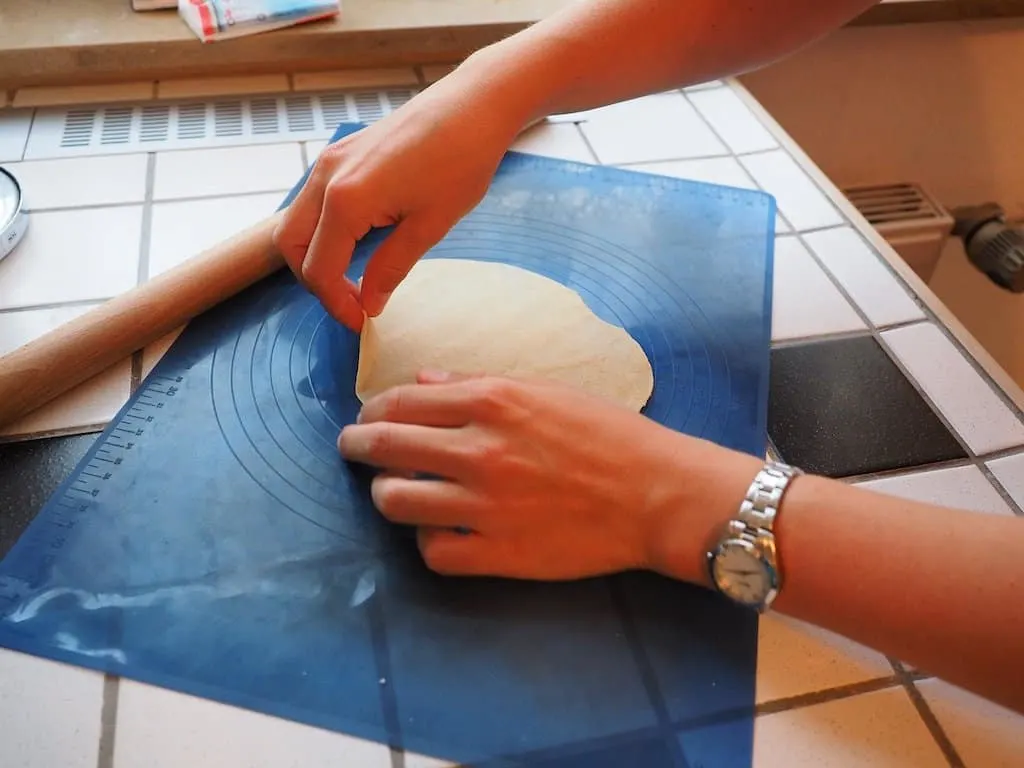 Directions:
Preheat the oven to the desired temperature (check the package of puff pastry) and line a sheet pan with parchment paper.
Roll the dough onto the baking sheet and cut it into 12 squares.
Place 6 of the 12 squares on the parchment papered pan
Put a spoonful of coconut in the center of each square and then add a second square on top.
Make sure to pinch the dough together with a fork.
Lightly brush the top of the pastry squares with the egg mixture and put the pan in the oven.
Cook until golden brown and place on a cooling rack.
Serve when they have cooled.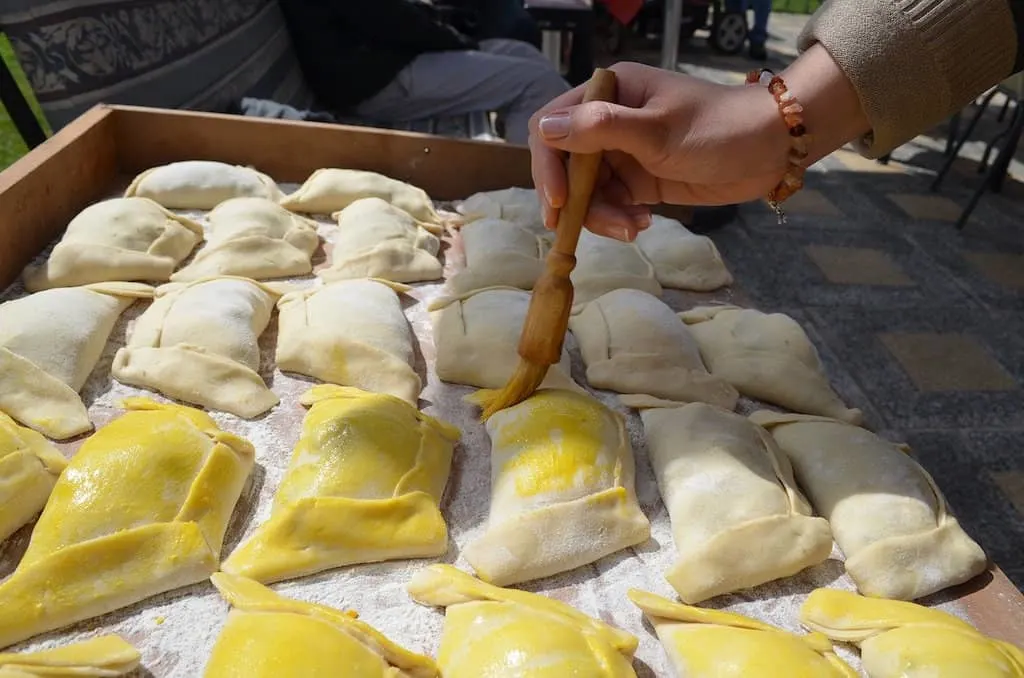 Pastelitos de Jamon
Not all pastelitos are made to make you indulge in the world of sweets. Similar to the pastelitos de carne (meat), the pastelitos de jamon is made with ham. This savory dish can be made with only ham slices or with ham slices and cheese. Here is a delish recipe that you can make to enjoy this pastry at home.
Pastelitos de Carne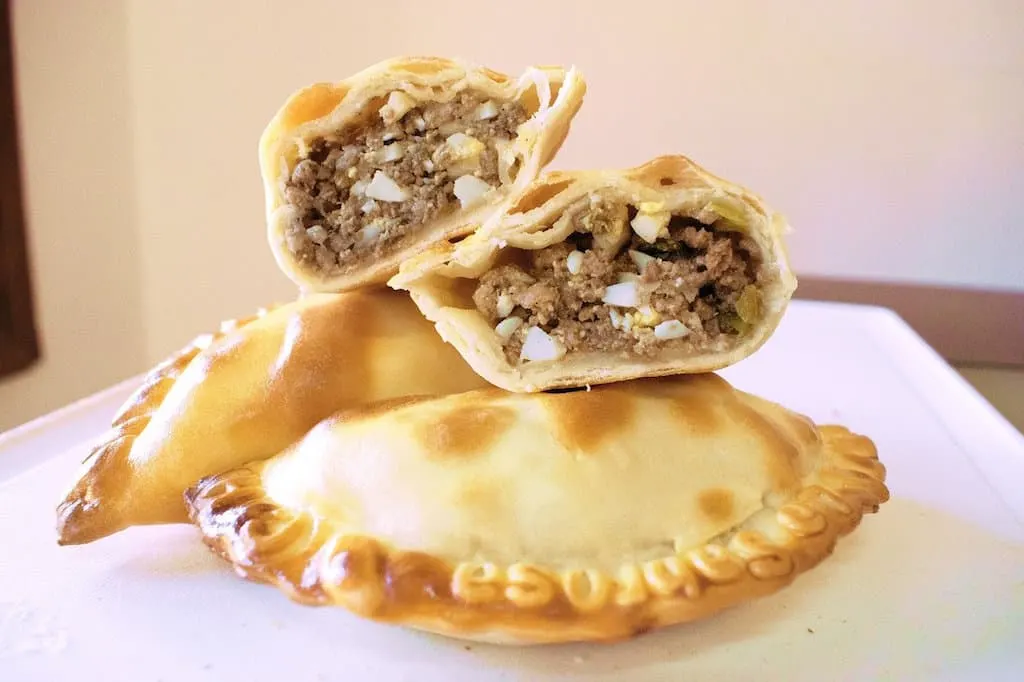 Pastelitos de Carne is a typical pastry Cubans love to eat. There would be many times we would visit the local Cuban bakery and bring home a box of pastelitos de carne (meat)! They are a traditional Cuban pastry that is filled will a highly seasoned beef mixture, Cuban spices, and baked until they are crispy and fluffy. Then they are brushed with a simple syrup that my friend made from equal parts of sugar and water. We always had a small bottle of agave nectar to make it easy, so that is an option too!
Where to Eat Cuban Pastries in Miami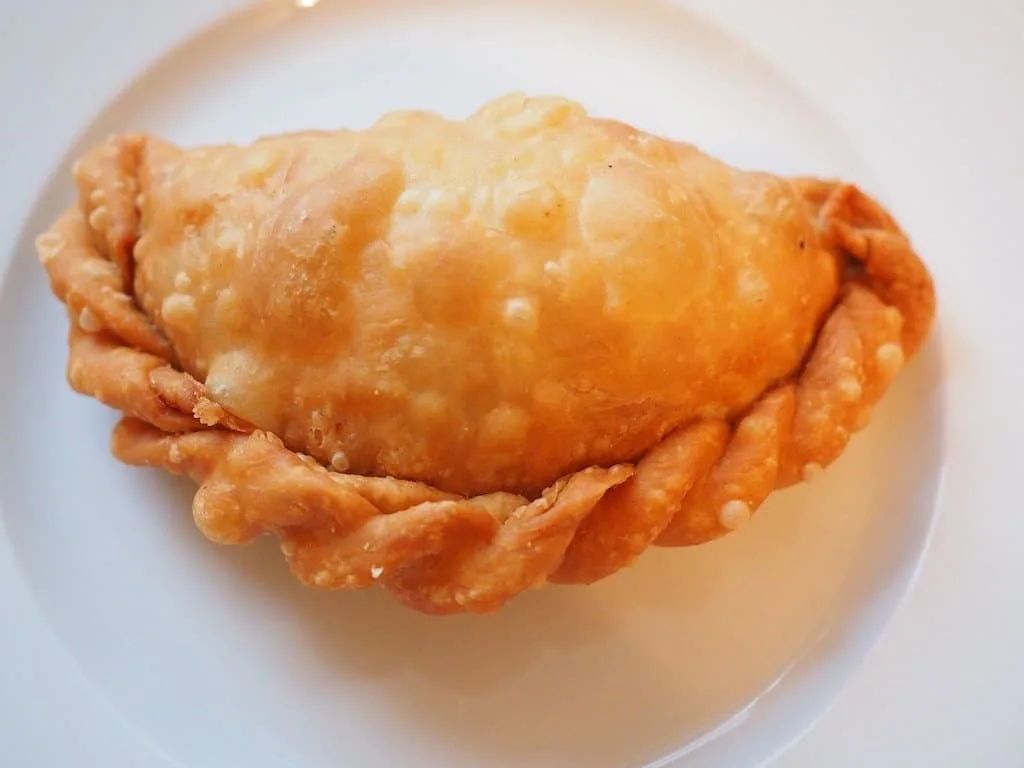 Cuban pastries are not going to be found in supermarkets or large chain stores in the USA. But some local Cuban bakeries in Florida, especially Miami might have them. Some of the best Cuban-style bakeries in Miami are San Lago Bakery, Ricky Bakery, and CAO Bakery & Cafe. All of the bakeries serve up traditional Cuban food and desserts.
You Can Even Order Cuban Pastries Online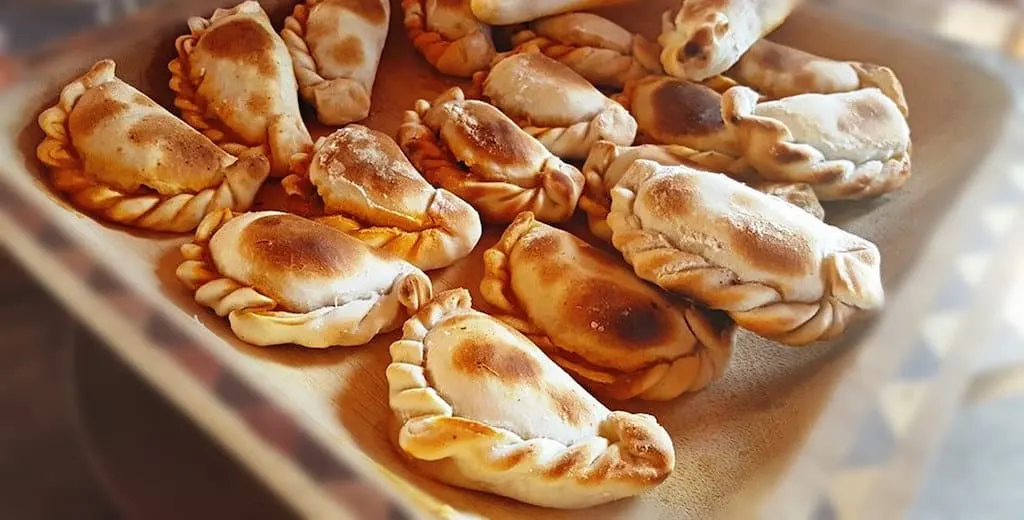 If you are unable to visit Cuba but live in the USA, then you can order one dozen Cuban pastries found online. You can choose to celebrate a birthday party, baby shower, or any special event with these yummy Cuban pastries. You can choose from guava, cheese, guava, and cheese or a mix of these three pastelitos. Regardless of what you choose, you are sure to be pleased every time, as I have ordered these Cuban pastries from them and they are delicious!
I was just informed by one of my readers about a bakery in the Los Angles area called Porto's Bakery. I was very inspired by the story of Miss Rosa, who was born in Cuba. She grew up with the recipes from her mother who was originally from Spain. Once communism hit Cuba, her family had to leave Cuba and eventually immigrated to the US. They only had to rely on themselves to get them through this difficult time and Rosa started working on her exception baking skills out of her home. Eventually, she was able to start Porto's Bakery in 1976. Her husband joined and today their bakery has four locations in Glendale, Burbank, Downey, and Buena Park, with a fifth location in West Covina on the way!
Where to Eat Cuban Pastries in Havana
However, the best places to find these delectable Cuban pastries are, of course, in Cuba. Where they originated from. One of the most amazing pastry/bakeries in Cuba is Pasteleria Francesca in Havana. They serve drinks, snacks, cakes, and scrumptious pastries. Another great bakery is Burner Brothers in Havana. Their Cuban cappuccino and pastelitos queso are amazingly sweet and satisfying.
Cuban Pastries and Coffee Shops
And by the way, if you want the best coffee in town, you can go to either Cafe Arcangel on Concordia Street or Cafe El Escorial over on Mercaderes Street in Old Havana. Both voted respectfully the #1 and #2 Coffe House in all of Cuba.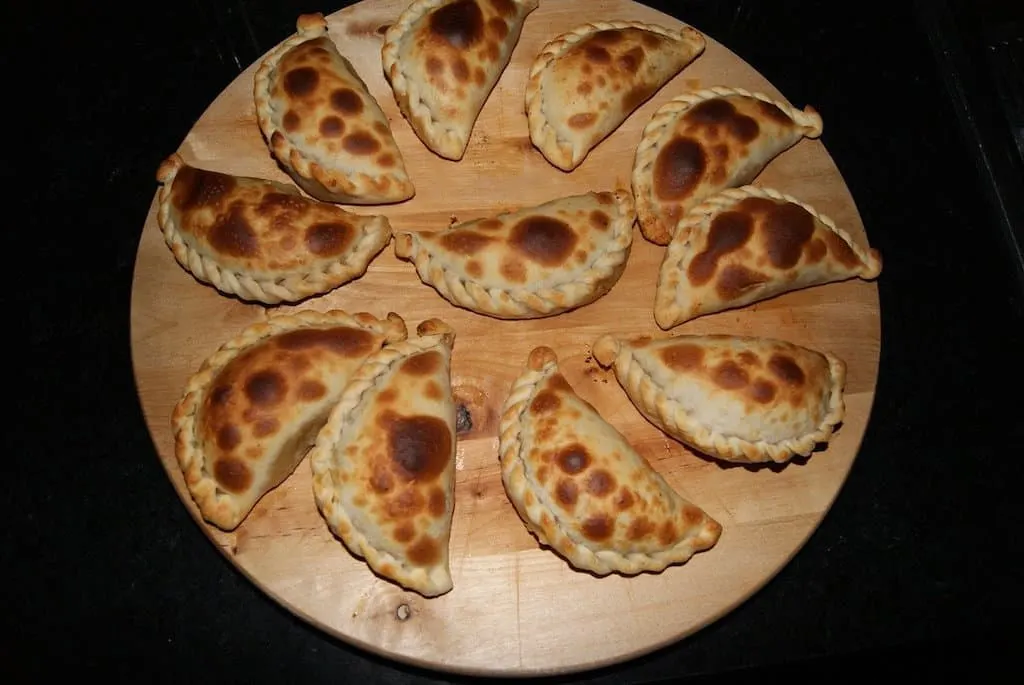 Scrumptious Cuban Pastries to savor and are easy to make!
I know that brain and stomach have hit a level where they are eager to taste all of the Cuban pastries. That's right, I said all of the pastries because they all sound incredibly tasty. There is only one way to pick and choose which Cuban pastelito is your favorite, and that's by trying them all (just maybe not at the same time)! Whether you whip out ingredients and try baking a pastelito at home, head to a local Cuban bakery, or order them online, I invite you to be bold enough to try one of these Cuban pastries!
Happy baking and eating! In fact, you can take a look at some other traditional country foods, desserts, and drinks I have written about in these articles:
The Caribbean and Central/South America:
Season Your Life with These Cuban Spices!
A Guide to Buying in a Mexican Grocery Store
---
Europe:
---
The USA: