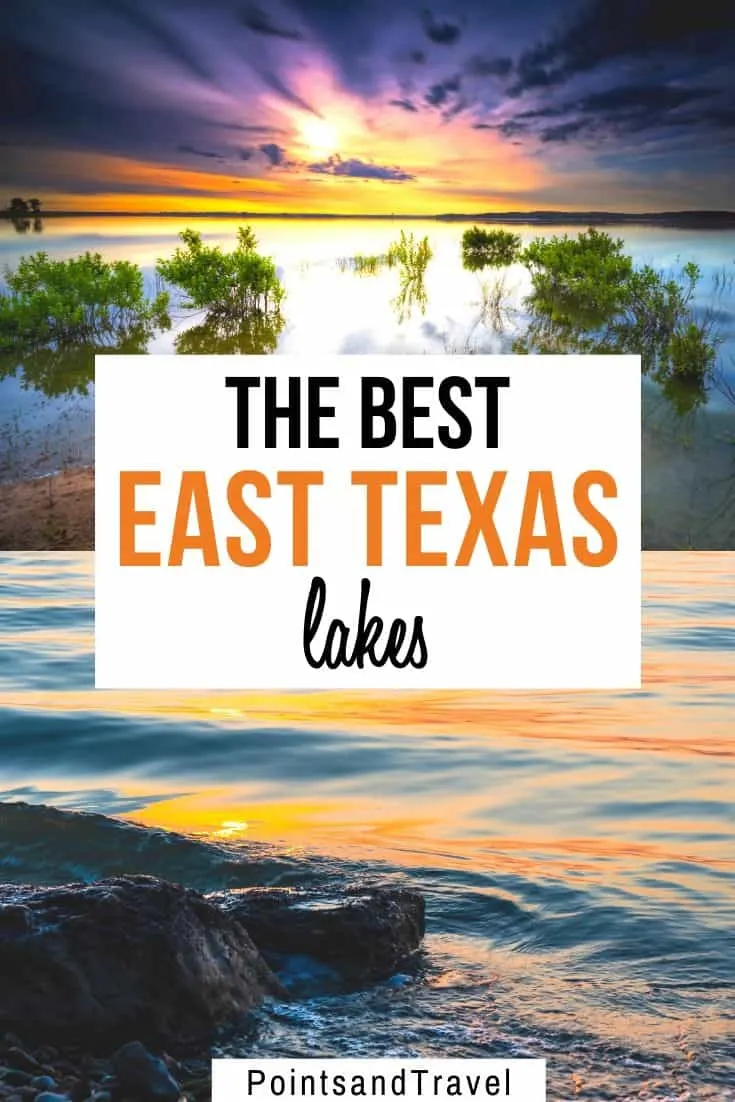 There is no denying that the state of Texas is enormous. Although one could probably divide Texas into several smaller states, its main division lies between the East and West right down the middle of the state. I am from the Panhandle of Texas near Amarillo and have enjoyed many a summer day at the lake.
---
East Texas Lakes
---
In Texas, we love to go to the lake, since we don't have an ocean except in the very deep south of the state. In fact, many Texans own lake houses and boats and enjoy their time on the water. It is a very popular thing to do for those American holidays such as Memorial Day Weekend and Fourth of July. I have scoured the big state of Texas and came up with 12 of the best East Texas lakes for your family to go to and enjoy!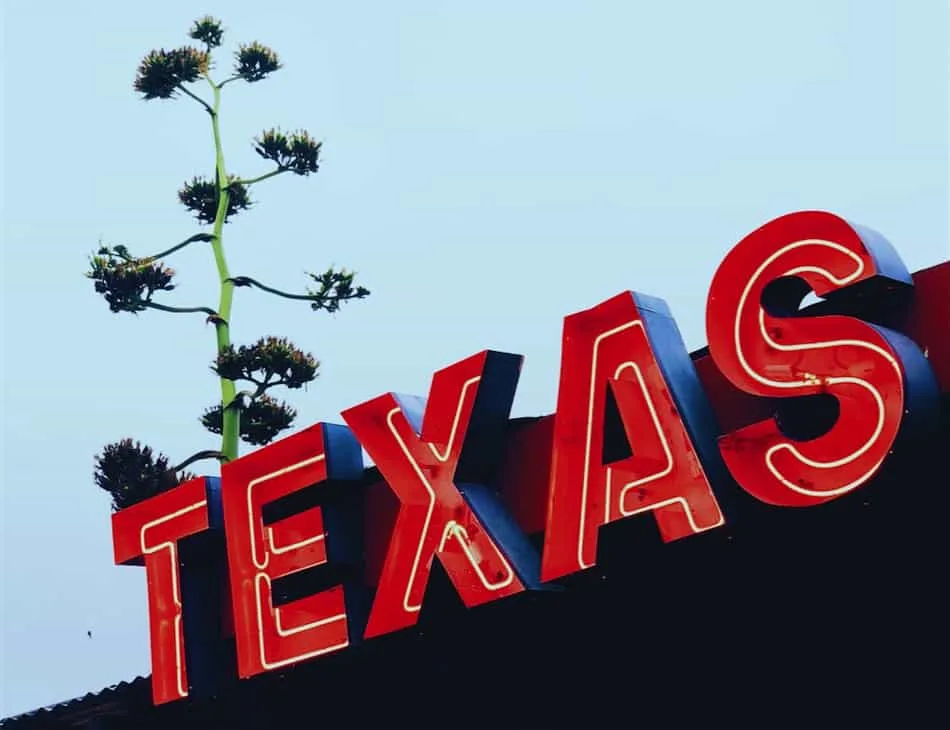 West and East Texas – The Great Divide
Since we are talking about diving the state, I thought I should introduce you to the entire state just a bit. West Texas has towering mountains, dry climate, and a Mountain Time Zone. While East Texas has 41 counties and has a population of more than 2 million! East Texas prefers a "Deep South" style of living, which includes their traditions, cuisines, and culture. East Texas is also in the Central Time Zone, has humid weather, beautiful evergreen trees, wildflowers, and several lakes. Those who visit East Texas are immediately drawn to nature's stunning beauty and have a need to go swimming in the many lakes, creeks, or rivers it contains. If you haven't guessed yet, I am going to dive into the 12 best East Texan lakes.
12 Best East Texan Lakes
Lake Conroe – East Texas Lake that is man-made
Lake Conroe is a manmade lake that was completed in 1970 near Conroe, Texas, which is North of Houston. It covers an area of 22,000 acres and an average depth of 20 feet, with the deepest part at around 70 feet. The perfect way to experience Lake Conroe is to stay at a vacation rental on the lake. This way you can try a new activity each day, without having to leave the area. Some ventures to enjoy at this lake include kayaking, swimming, fishing, hiking, and boarding a paddle steamer.
Caddo Lake is in East Texas and Louisiana
Caddo Lake has the largest area of natural freshwater in the south, which covers 26,800 acres. Due to the extreme size, half of this lake lies in East Texas and the other half in Louisiana! The lake first formed during the 1811 New Madrid Earthquake, which split part of the Red River. During the 1800s this lake was known for housing outlaws and hosting activities such as a racetrack, rooster fights, and brothels. Nowadays, this lovely lake has become a great destination for everyone to enjoy. There are activities such as biking, auto tours, wildlife watching, and hunting. Each year, the Caddo Lake National Wildlife Refuge hosts a "Summer Nature Club" for children ages 4-12.
Lake Bob Sandlin is in Northeast Texas
Lake Bob Sandlin lies in the northeastern part of Texas. This lake is open between the months of March and October but only through the reservation system. This breathtaking lake offers fun activities to engage in such as hiking, camping, biking, fishing, boating, picnicking, and swimming. There is no need for a license to fish from the shore, but you need one to fish from a boat. If you are lucky you can catch some catfish, bass, or trout. Click here if you are interested in making a reservation to Lake Bon Sandlin.
Lake Fork is Near Dallas
Lake Fork is a wonderful place for families to come together and enjoy a special time. This lake is located only about an hour and fifteen minutes outside of Dallas. You can get here by flying into DFW and renting a truck. It has many different things for everyone in the family to enjoy such as fishing, sailing, picnicking, and water tubing. All these activities are fun and exciting. For those who want to spend time at the golf course, you can head to the Lake Fork Country Club and improve your golf game.
Lake Livingston is the Second Largest Lake in Texas
In the East Texas Piney Woods lies the manmade Lake Livingston. This lake is owned by the Trinity River Authority and is the second-largest lake in Texas. Construction of this lake began in 1966 and took over three years to complete the building of this lake. It has a length of 31 miles and a surface area of 16,616 square miles. This lake offers a variety of outdoor activities such as blueberry picking, butterfly watching, horseback riding, boating, fishing, and hiking.
Lake Murvaul has many Aquatic Plans
Lake Murvaul lies in Panola County, about 3 hours east of Dallas, and has a surface area of roughly 4,000 acres. At least 10% of the lake's surface is covered by native and non-native aquatic plants! One of the main attractions of this lake is fishing. The Winter and Spring months allow fishermen to catch crappie. Other fish that are easy to catch include bluegill, redear sunfish, catfish, and largemouth bass.
More East Texas Lakes
Lake O' The Pines is the Home of Catfish
If you are looking to step into paradise, then you must visit Lake O'The Pines. This lake spans over five counties in East Texas and has 18.700 acres of water. Like many of the lakes in Texas, this one is known as the home of catfish. There is a legend from the locals that a monstrous catfish was once spotted! Boating, fishing, walking, and camping are allowed at this lake. Click here to make reservations.
Lake Palestine is Near Tyler
Lake Palestine is located in Upper East Texas, just southwest of Tyler. This lake is 18 miles long and spreads over an area 40 square miles. Due to the constant fishing success of the largemouth bass, this lake offers frequent bass tournaments. Unlike other lakes, people can visit Lake Palestine year-round because of its moderate climate. Activities such as fishing, swimming, water skiing, jet ski, sailing, and hiking are all popular to engage in at Lake Palestine.
Lake Somerville has over 40 Hiking Trails
Lake Somerville is located between Houston and the city of Somerville in East Texas. This lake is included in the Lake Somerville State Park and has over 40 trails to explore. While visiting this lake, be sure to enjoy fishing, camping, horseback riding, and hiking. Guests can also rent canoes and kayaking for a fun day on the water.
Lake Striker is the Smallest Lake on this list
Located roughly 20 miles east of Jacksonville is the stunning Lake Striker, with a size of 1,863 acres. Although this is the smallest of the lakes on this East Texas list, it offers a beautiful resort nearby and has many activities to do. Guests can camp out, stay in a hotel or cabin, or park their RV at the Lake Striker Resort. Fishing, canoeing, boating, biking, and camping are just some of the recreational things to do a Lake Striker.
The Lake at Tyler State Park has 13 miles of trails
The Lake at Tyler State Park has over 640 acres of land to explore. There are 100-foot trees and literally over 13 miles of trails and campsites. Visitors are sure to enjoy camping, pavilions, cabins, swimming hiking, bird watching, fishing, and boating at this stunning lake and 985-acre park in the rolling hills. Just make sure to bring your insect repellent for those hot and humid days.
Wright Patman Lake is great for Wildlife Watching
Construction of Wright Patman Lake began in 1948 and was completed in 1979. Wildlife watching is a real pleasure at the Wright Patman Lake. Visitors are sure to be in awe as they get up-close and personal with pelicans and ducks. At a safe distance, visitors can see bald eagles, deer, and even turkeys. Recreational activities to enjoy at this lake include paddle boarding, swimming, hiking, and boating.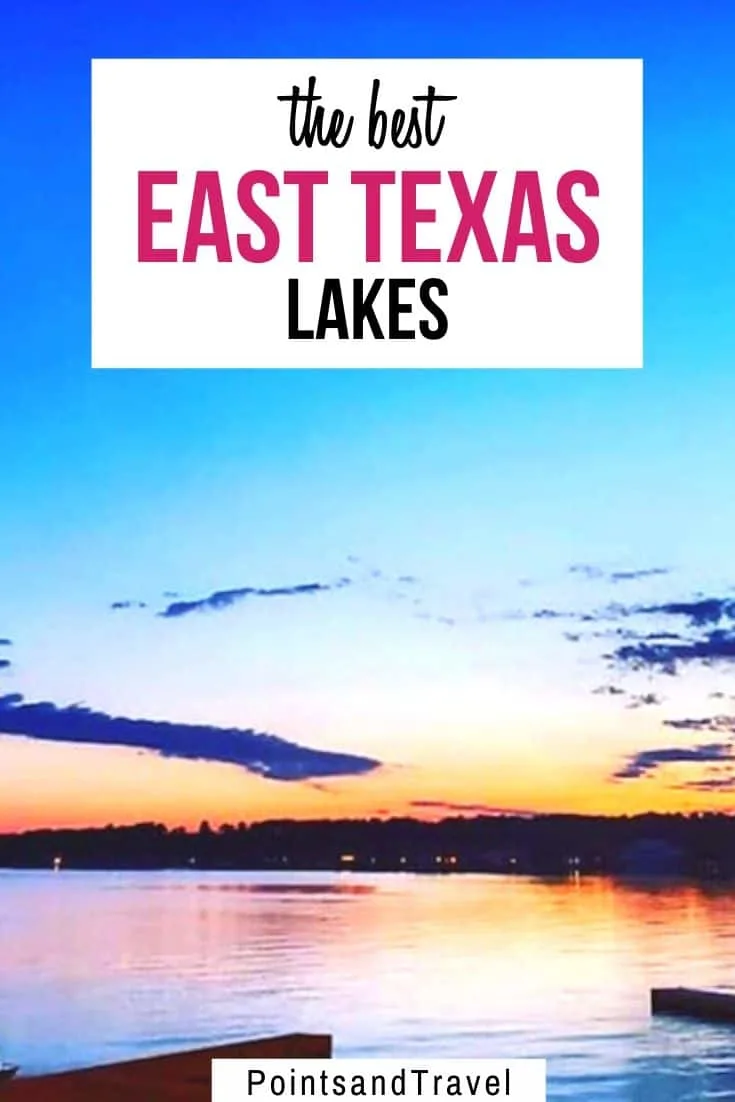 These are the 12 best East Texas Lakes that are sure to have everyone eager to visit. Whether you prefer swimming or hiking, each of these lakes has something pleasurable for everyone to do. Now, pick your favorite East Texas Lake and go exploring! Do you know of other East Texas lakes that you love? Tell me in the comments below.