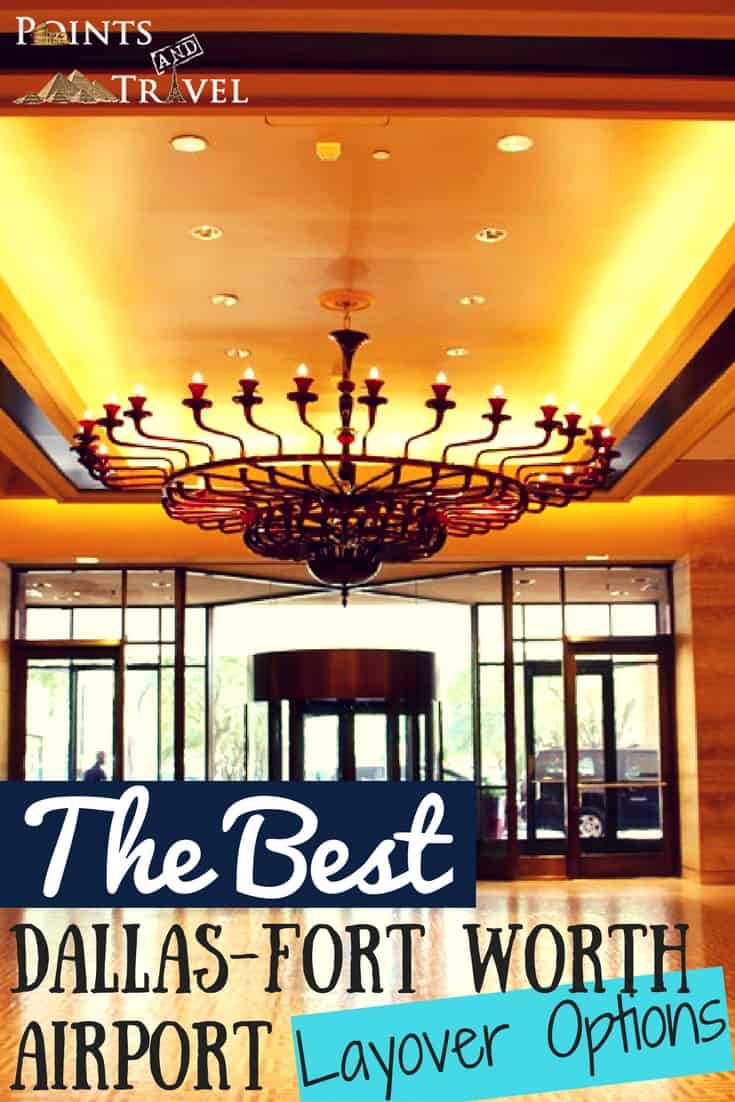 Have you ever felt stuck at the Dallas-Fort Worth airport with a long layover and not known what to do? Recently, I went to Dallas twice, once for a family wedding then again for the Travel Media Showcase. I got to thinking how easy it was to get to and from the DFW airport, so I came up with The Best Dallas Fort Worth Airport Layover Options with a twist.
It all depends on how much time you have.
Overnight? No problem.
The three best hotel options from DFW Airport are the Hilton Anatole , the Great Wolf Lodge(for families), and the Marriott Gaylord Texan Resort.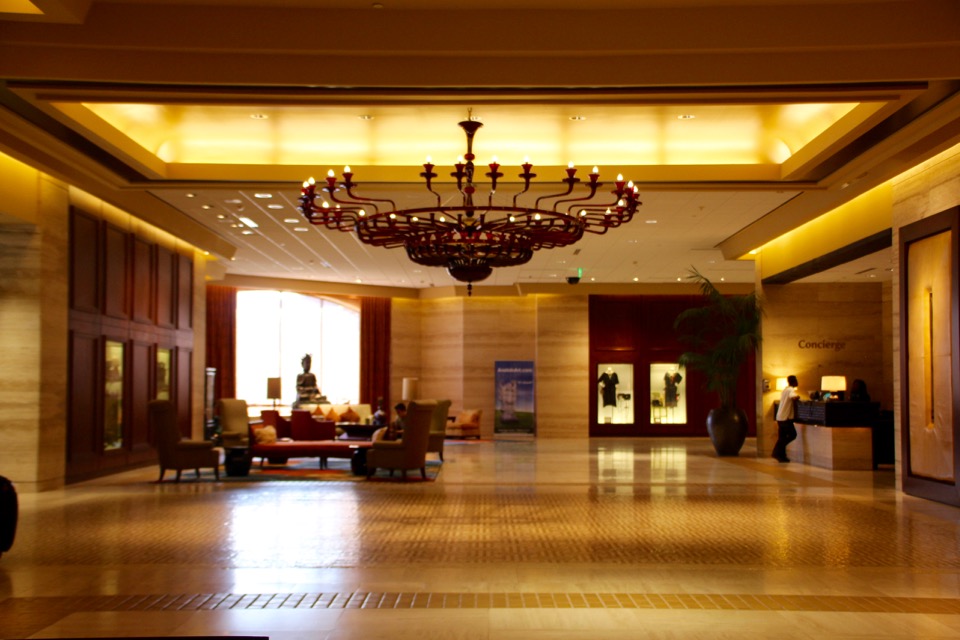 Hilton Anatole Hotel – A sophisticated choice for a hotel in the Dallas-Fort Worth area, it is a mere 20 minutes away from DFW, but feels a world apart. I simply loved this hotel, it is drop-dead gorgeous!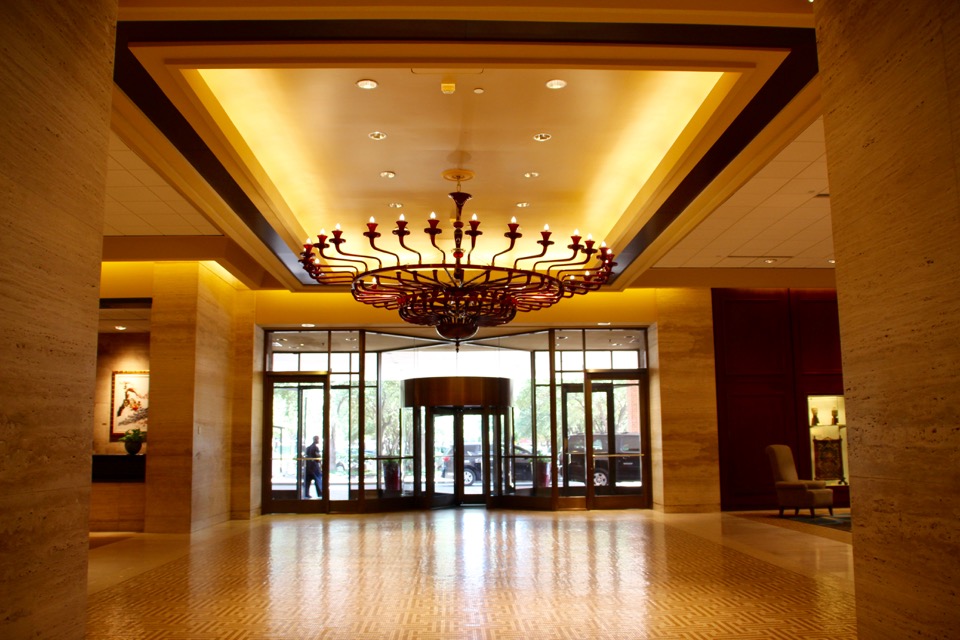 With its astonishing Asian art collection, it has the largest Asian Art collection assembled at an American hotel. You will be mesmerized by its sheer size. As they say, everything is bigger in Texas!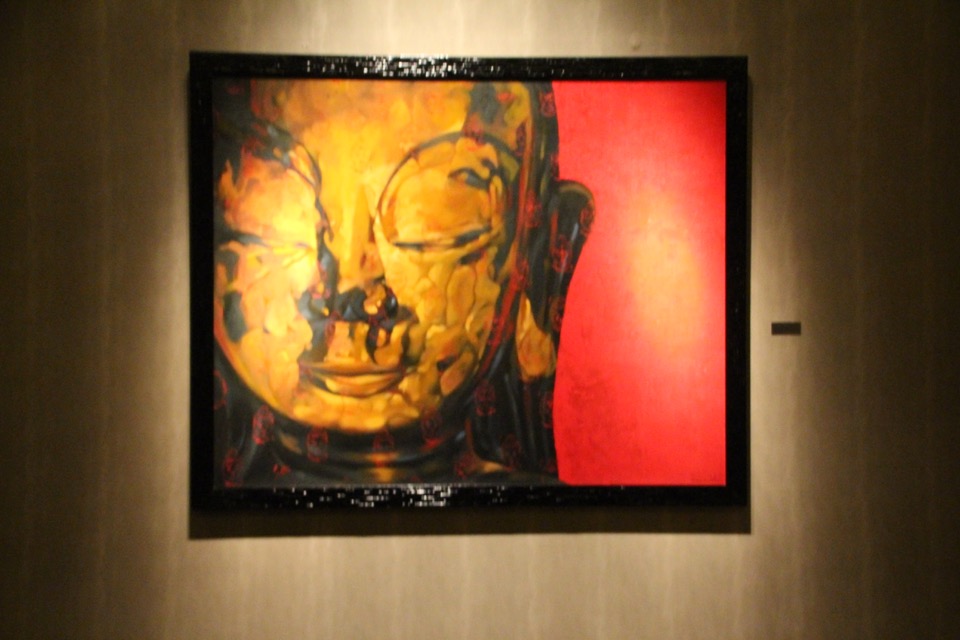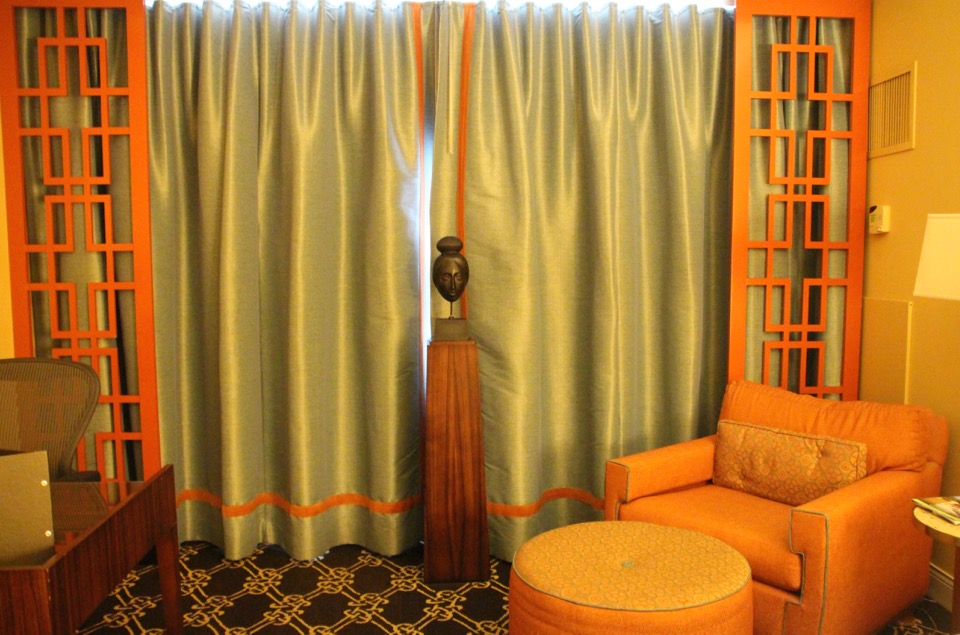 Even my room in the towers was Asian-inspired.
And with the newly constructed Jade Water pool system, you cannot go wrong. This is an excellent choice.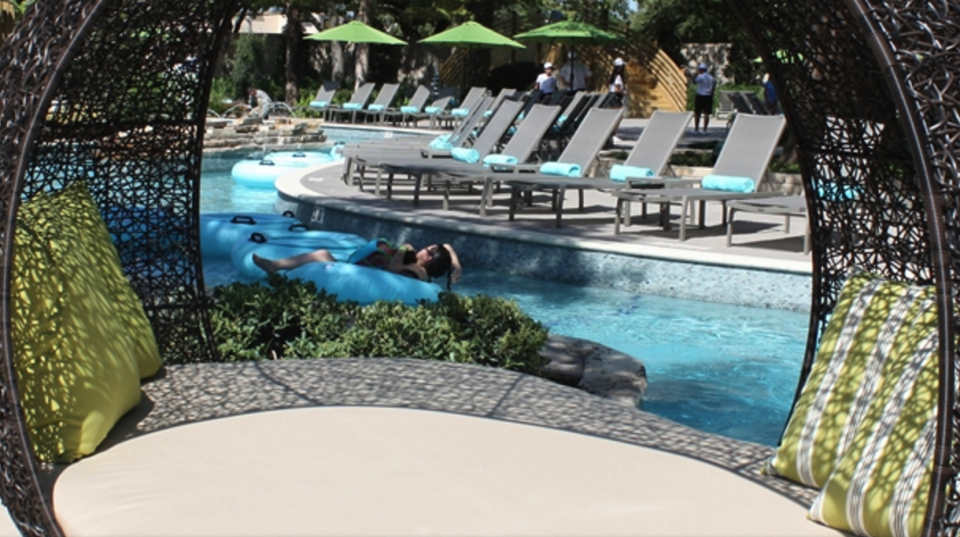 For this hotel, I had my own rental car: the Kia Optima, which I picked up at the airport and it was easily valeted on the spot at "The Tower" entrance of the Hilton Anatole.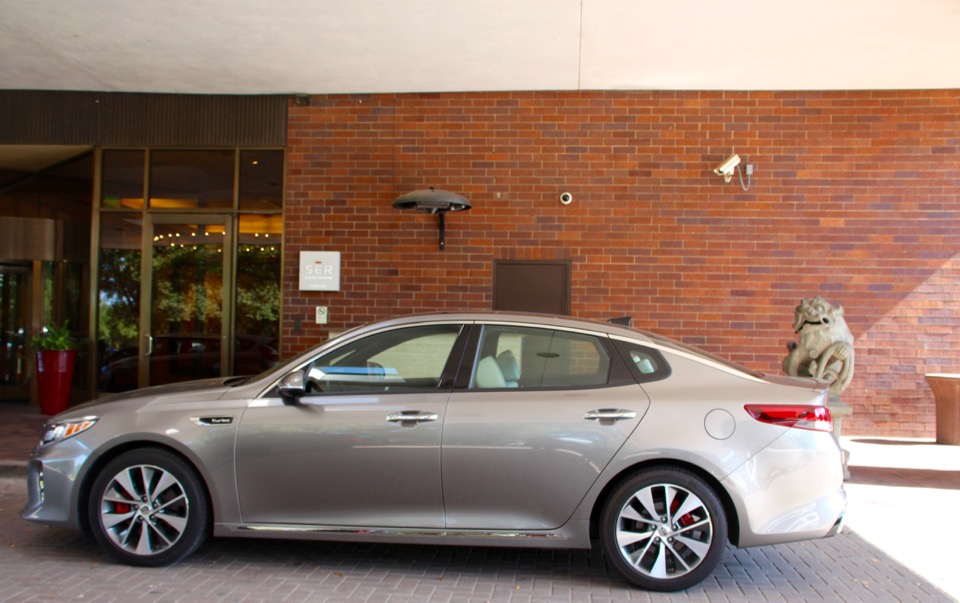 Marriott Gaylord Texan Resorts is another excellent choice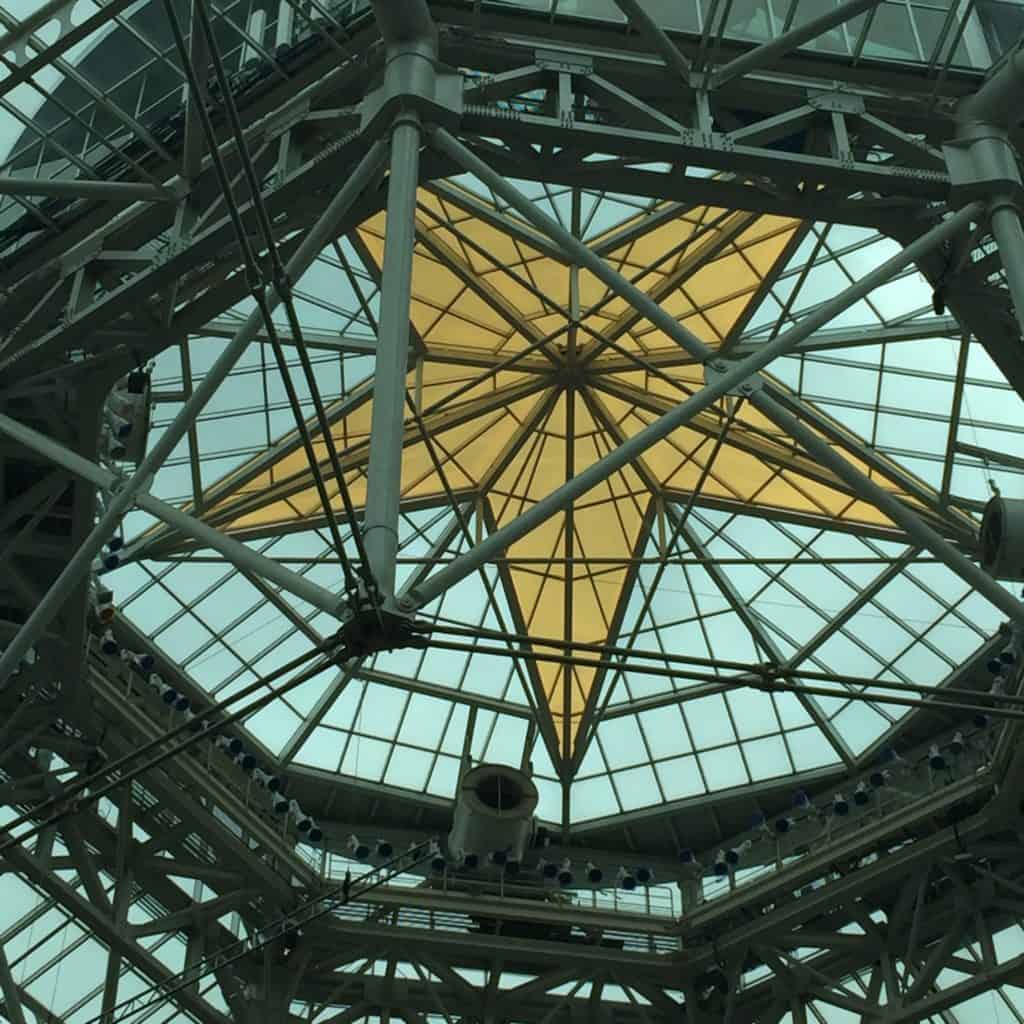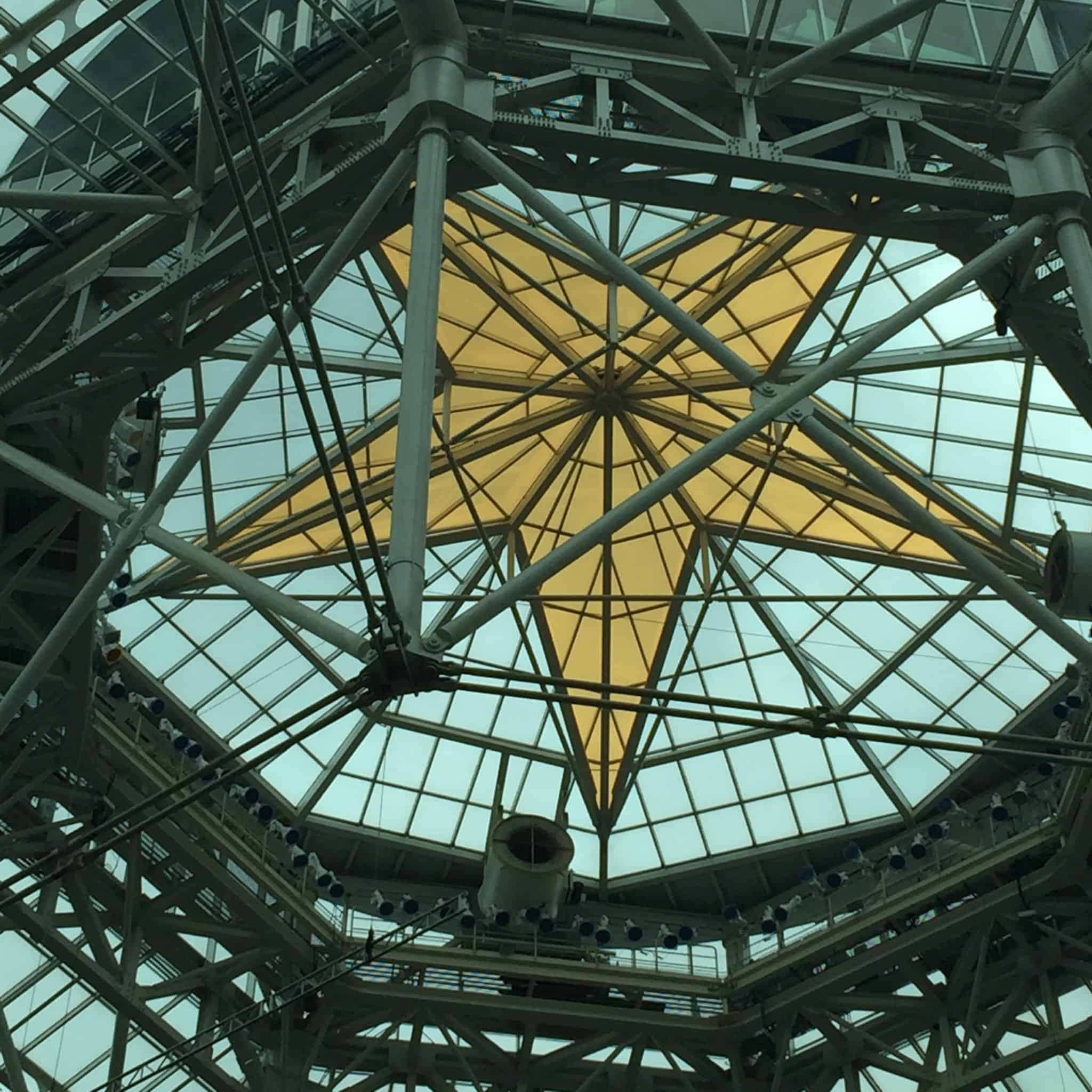 Marriott Gaylord Texan Hotel – This over-the-top Texan hotel is just one of many Gaylord brand-themed hotels. This one is, of course, themed as TEXAS and it does not disappoint with its extraordinary decorations.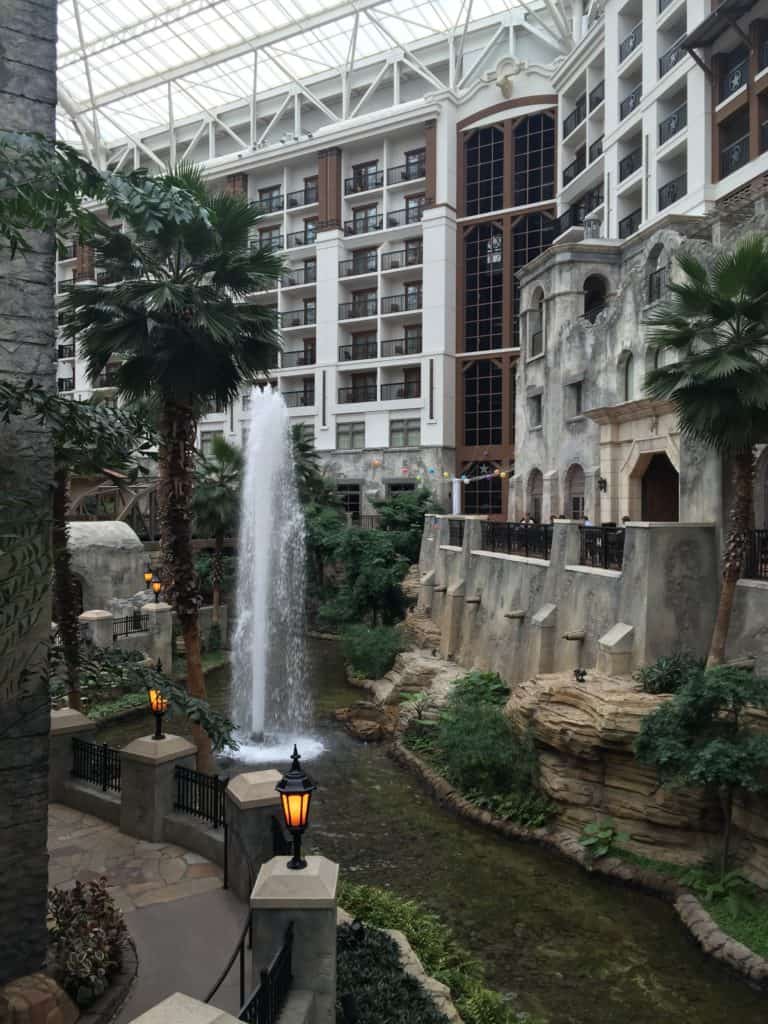 The week I was there they had a special theme of Alice in Wonderland.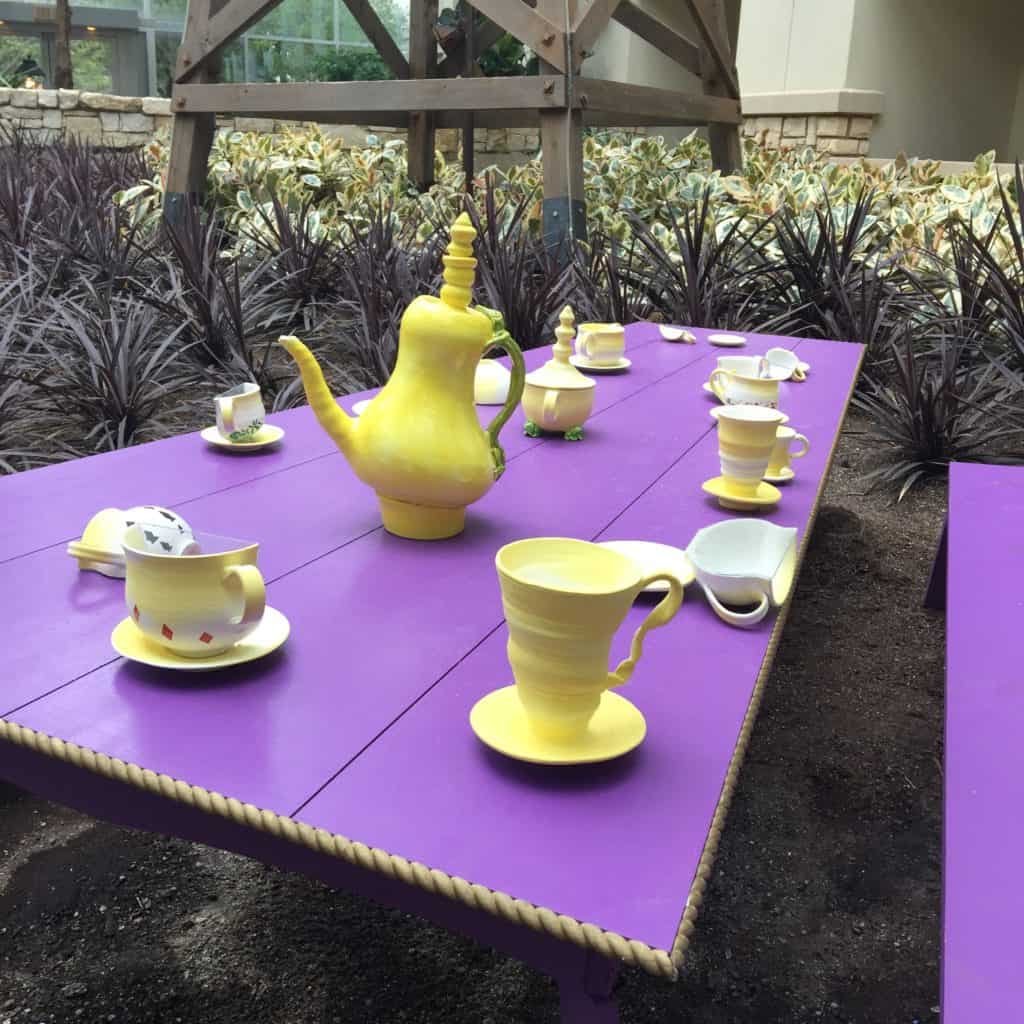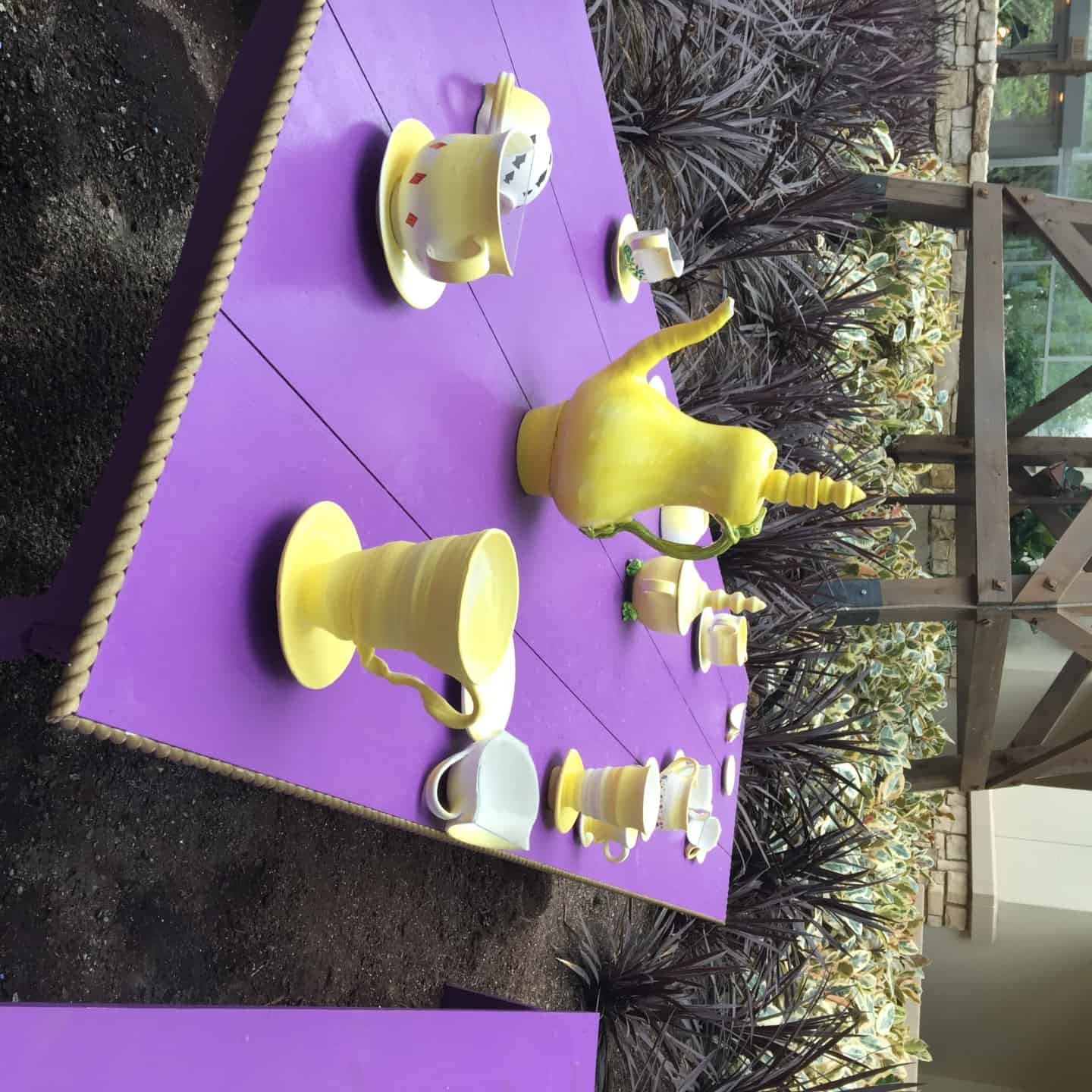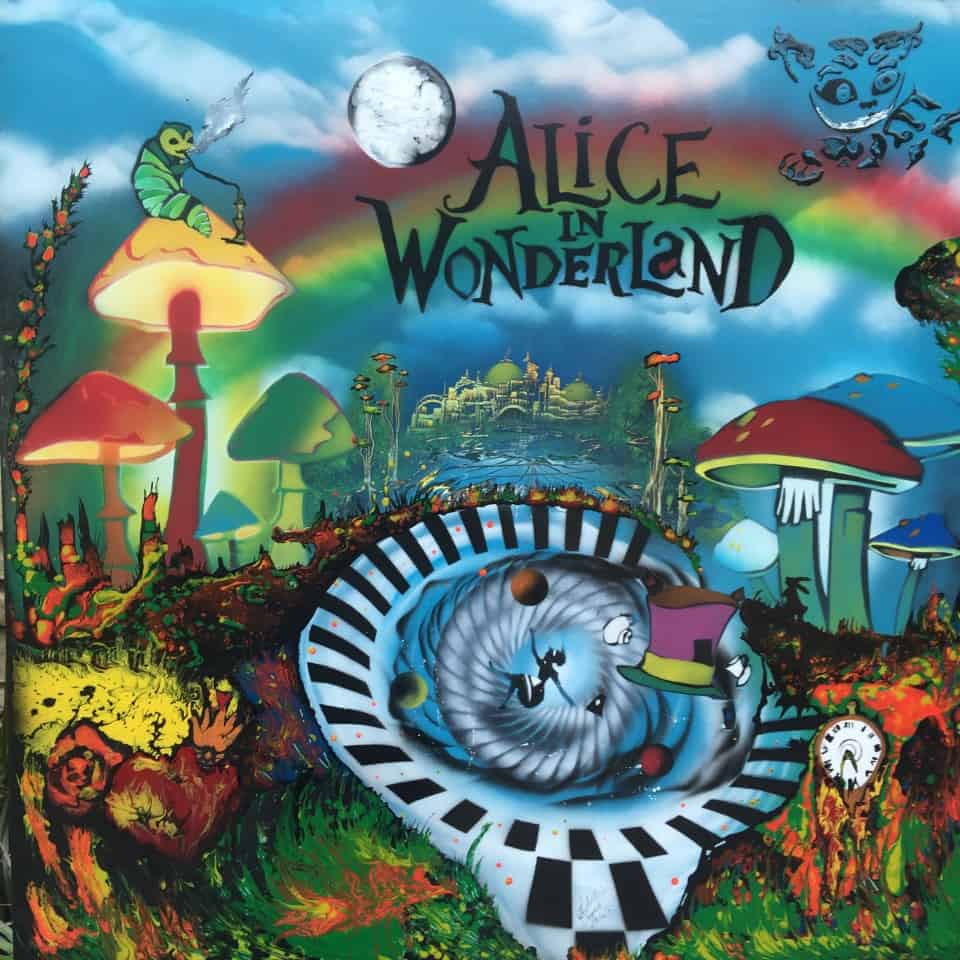 For this hotel, I was able to ride in one of the Gaylord fleet sedans, the ones they often take people back and forth to and from the airport. For my return, I opted for the DFW shuttle that leaves every 30 minutes round the clock. For pick up, I had a driver meet me at the airport with my name on a sign. I met him in the luggage claim nearest my arrival gate and he took me to the Gaylord. He even asked if I had a spare 5 minutes to see the beautiful downtown area of Grapevine. And I am so glad he did!
Got 4-8 hours?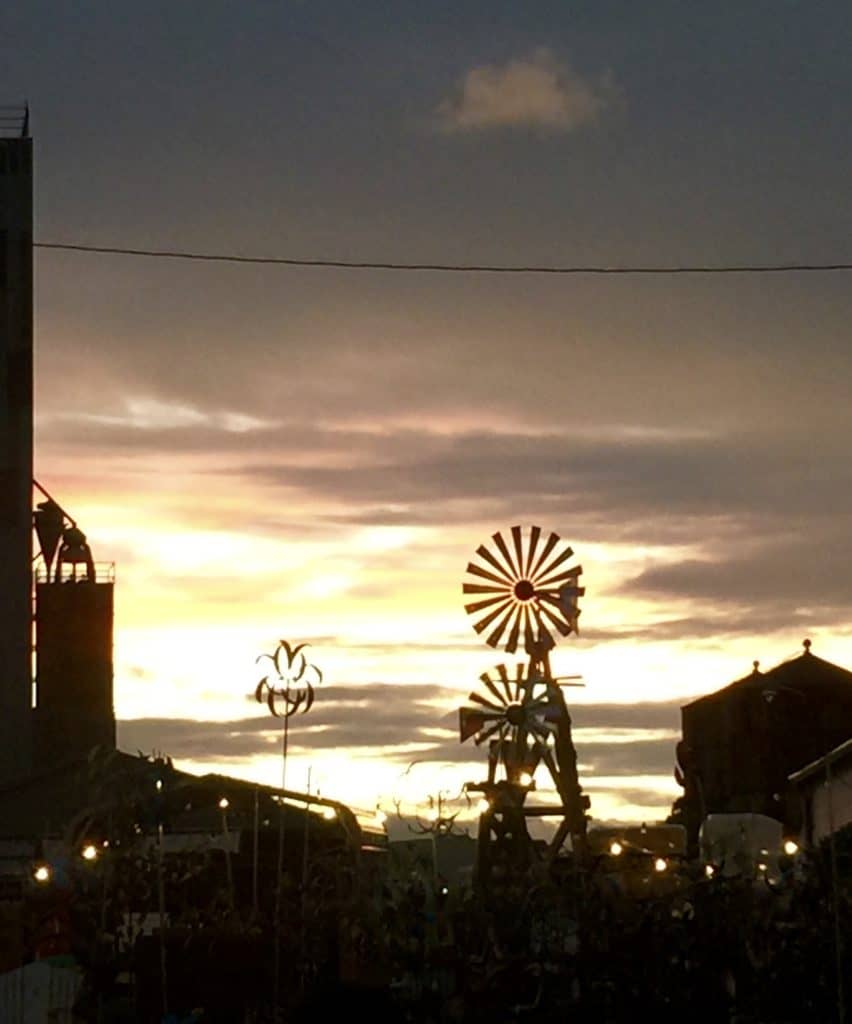 The City of Grapevine: Visit Grapevine has already thought of the whole DFW layover with a twist and came up with its own version of Visit Grapevine layover packages! In Historic Grapevine, with all its unique shopping and dining options and only 6 miles from DFW, it is the perfect choice for a few hours. It consists of about 6-8 blocks of independently owned shops that are great for walking around, as well as restaurants, and even an ice cream shop and a wine tasting room! I actually had a chance to visit the Italian restaurant Farina's and eat spaghetti pizza that was to die for!
You can easily get there by the Grapevine Shuttle that runs every day from DFW. A day pass runs $5 and can be purchased on the shuttle. You can check here for more information about the shuttle.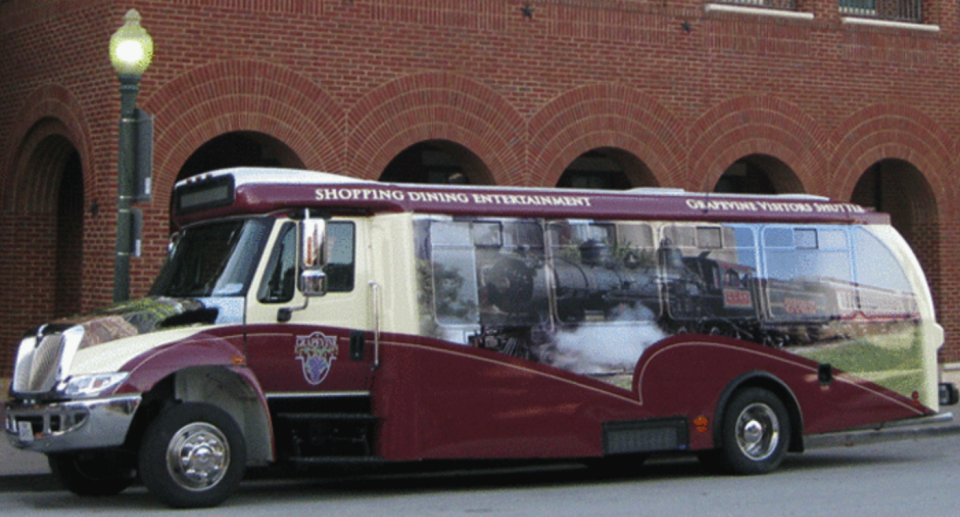 One of the more fun things to do is to ride the vintage train that runs between Grapevine and the Fort Worth Stockyards. They go up and down the train pouring their local wine in plastic wine glasses, as well as on special occasions have a local band playing.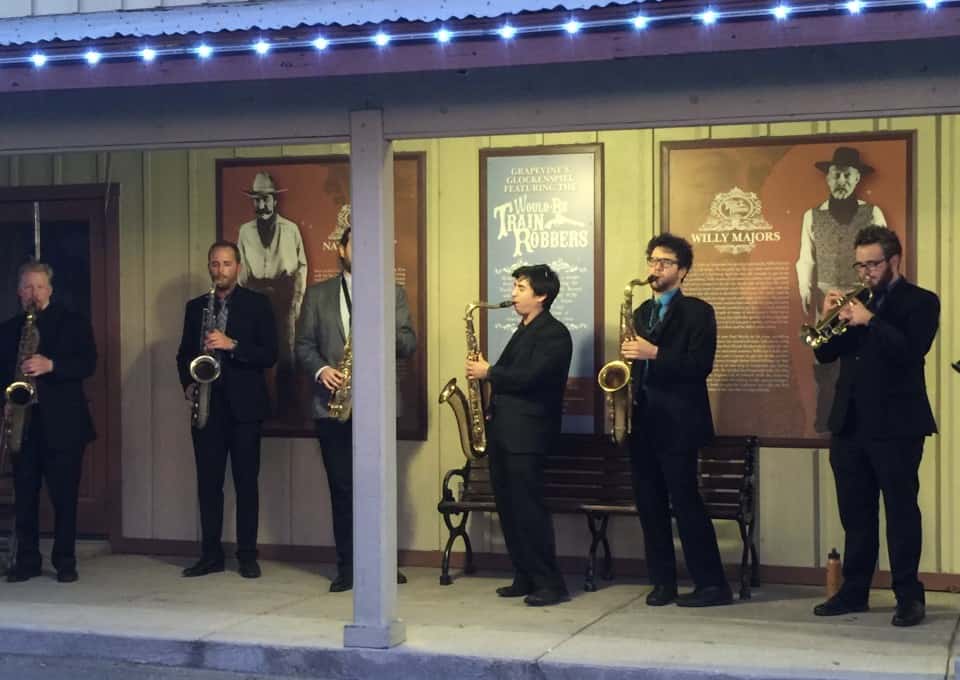 Got only 2-3 hours? Don't leave, DFW airport has a few things to keep you occupied.
Yoga Studio inside DFW – The yoga studio was installed in connection with DFW's "live well" walking path and is located in Terminal D. So go over to Terminal D by the Skylink (depending on where you come in) and look underneath the escalators by Gate D40. There is also another yoga studio near Gate E31. They have screens that will have instructions for your use.
Railhead Smokehouse BBQ – need your fix of Texas BBQ? Well don't leave the airport or security, instead, use the Skylink and go to terminal D. Look for Railhead BBQ to get the best BBQ in Dallas!
These are just a few ideas for you during your stay in the Big D near DFW (Dallas-Fort Worth Airport)!
Now wouldn't you like a list of Airports from around the world to make sure you know where you are going next?
DFW just added Turkish airways to their roster!
Disclosure: As is common in the travel industry, Dr. Maloney was provided with transportation, accommodations, meals, and other compensation for the purposes of review. While it has not influenced her review, PointsandTravel.com believes in full disclosure of all potential conflicts of interest. All Photos by the author.