Did you know you could charter the Adriatic Breeze, a luxury yacht that cruises the Croatian Islands? Where you will enjoy a luxurious cruise around Croatia's Dalmatian coastline and experience the Adriatic Coast as you've never seen it before! You can even pick the Croatian itinerary that you want. This was my third visit to Croatia, and honestly, I had never seen Croatia as I did on this trip! And it was the BEST trip ever!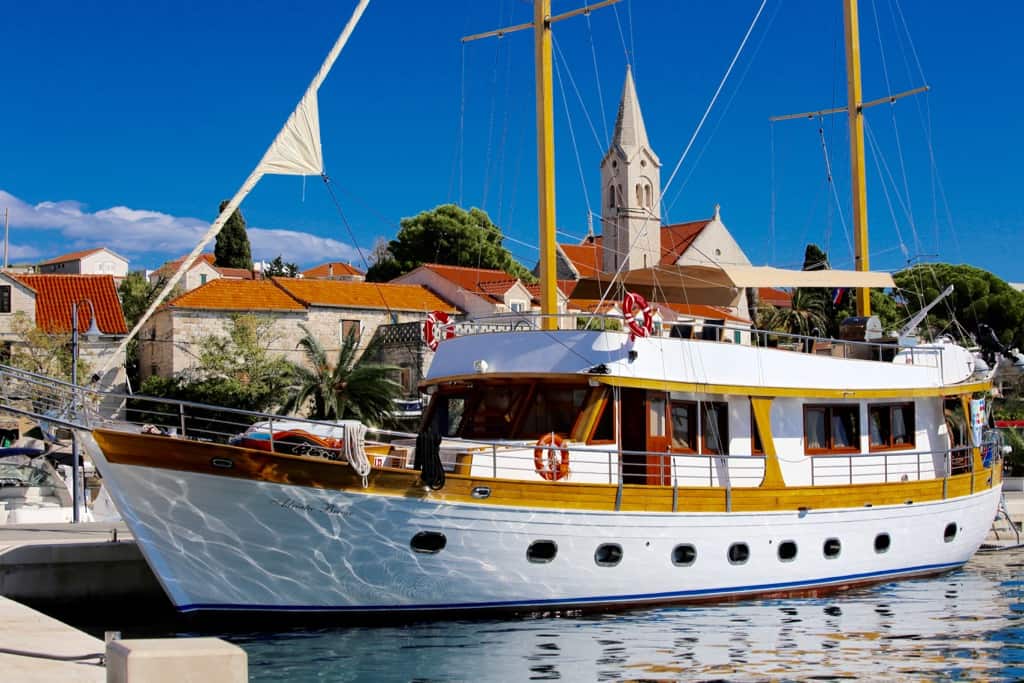 Now about the Adriatic Breeze…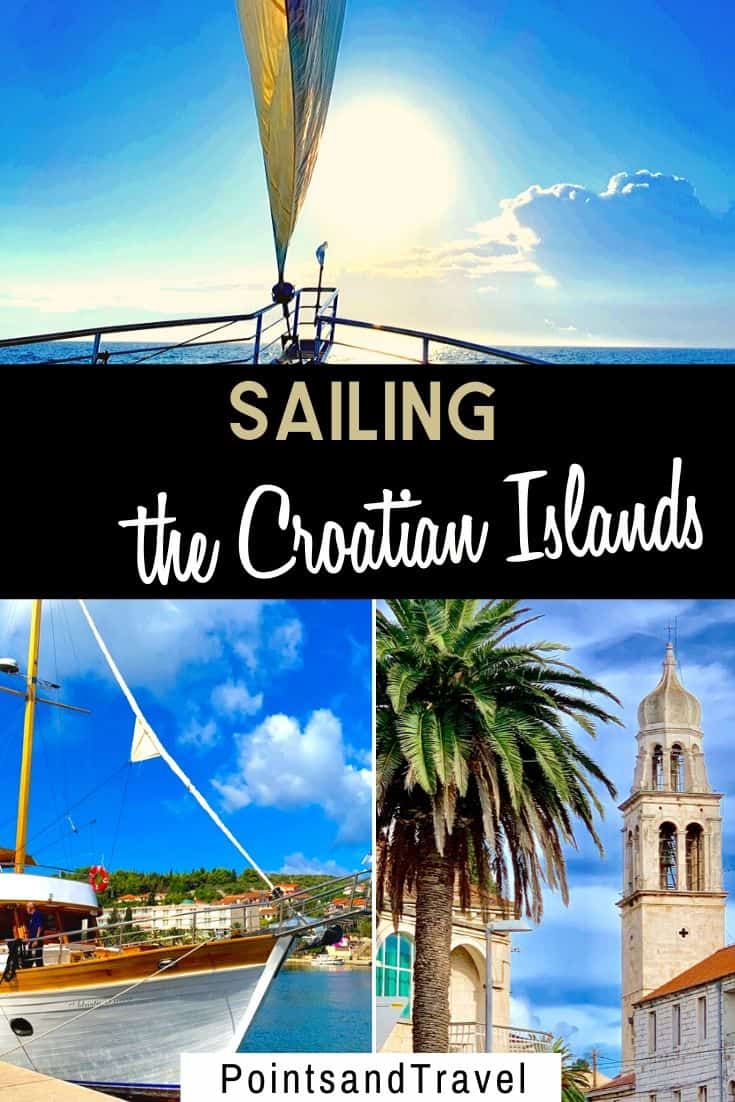 The Adriatic Breeze is a charter yacht company on the Adriatic Coast of Croatia that provides private luxury yacht cruises that sails around the beautiful Croatian Adriatic Coast. I started and ended my journey in Split, Croatia. We visited Vis (the city of Vis), Brac (Pučišća, Sumartin, Selca, and Bol), and Korcula (Korcula town, Vela Luka). My trip was a shorten itinerary. Each Croatian itinerary is different and unique in its own way. You can see your choices here: Routes for the Adriatic Breeze. Of course, you can always charter the entire yacht and choose where you want to go as well!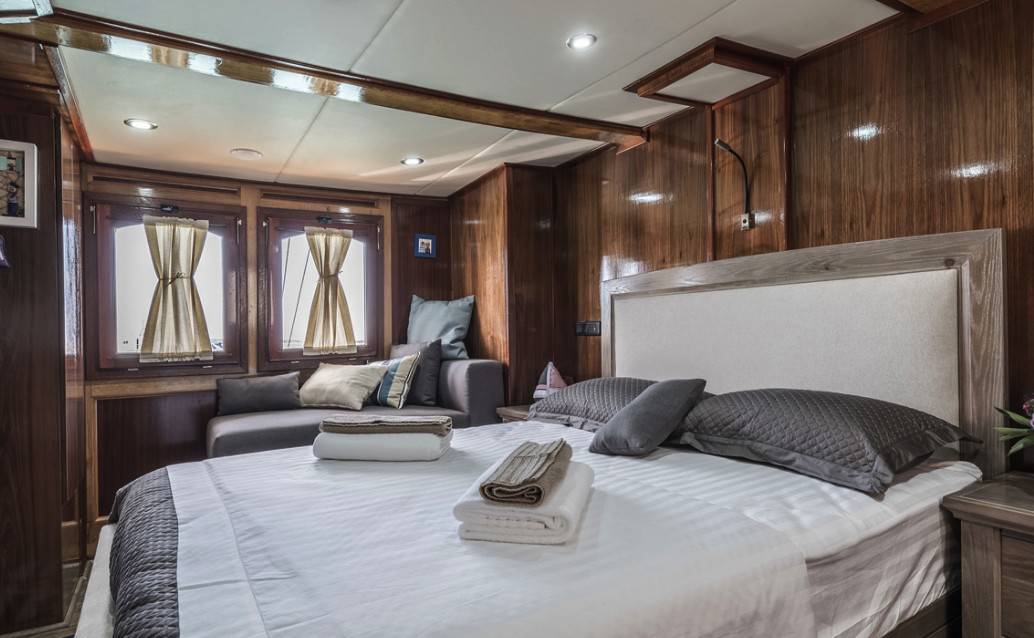 When the yacht left the harbor in Split as we said our goodbyes, the crew was on their way to Dubrovnik, where they were picking up other passengers, so they do have several Croatian itineraries to choose from with different pick-up and drop-off locations.
The Adriatic Breeze has 8 cabins with 5 bathrooms and has room for 10 passengers. The photo above is a picture of my cabin. This trip would be perfect for two families to split the bill and have a yacht for a week in the islands! Or even for 3 couples! It would be your best vacation yet!
What I Loved About the Adriatic Breeze
The Crew!
It is true, the crew was the most relaxed and easy-going crew I think I have ever encountered! They went with the flow of the day and I loved that. Because of the sea winds and weather, they never really know which islands they may be visiting and so they seem to just take one day at a time. Now don't think this means they are not attentive to your needs, it's just that they seemed so relaxed on the sea! And they are. They know how to handle the yacht and any emergency situations it could get itself into. This crew is attentive, kind, and courteous to all of your cruise needs. Typically they have a crew of 6, including a full-service cook (yum!).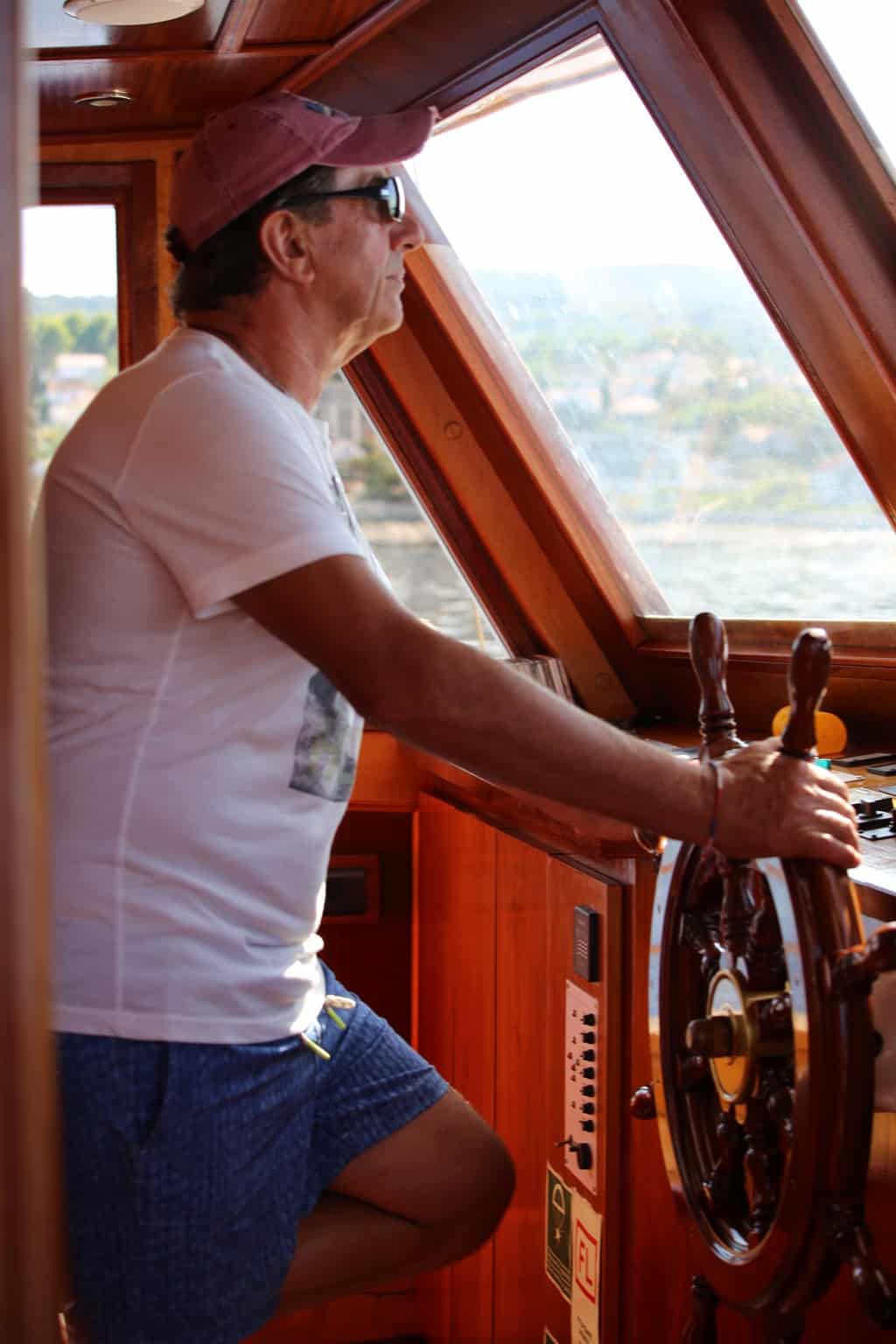 Captain Marinko Kolanovic is an old seaman himself, along with the entire crew – one of the waiters was an experienced free diver, the full-service cook was a culinary genius who learned to cook with his grandmother, and the first mate basically told me he "knows nothing but the sea".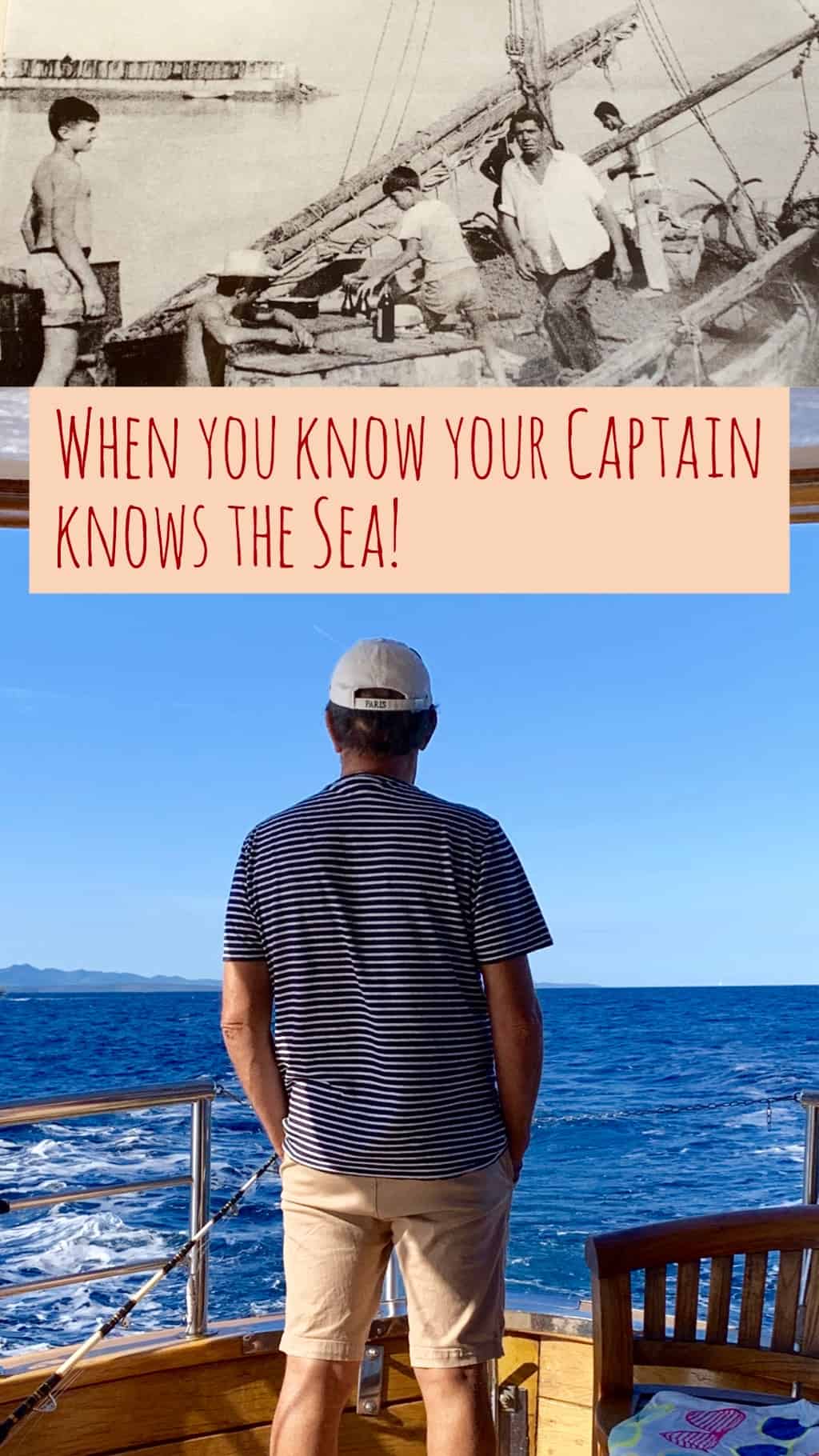 Captain Marinko will work with you to meet your needs, your timeline, and your budget. Just give him a call!
The Size and Quality of the Yacht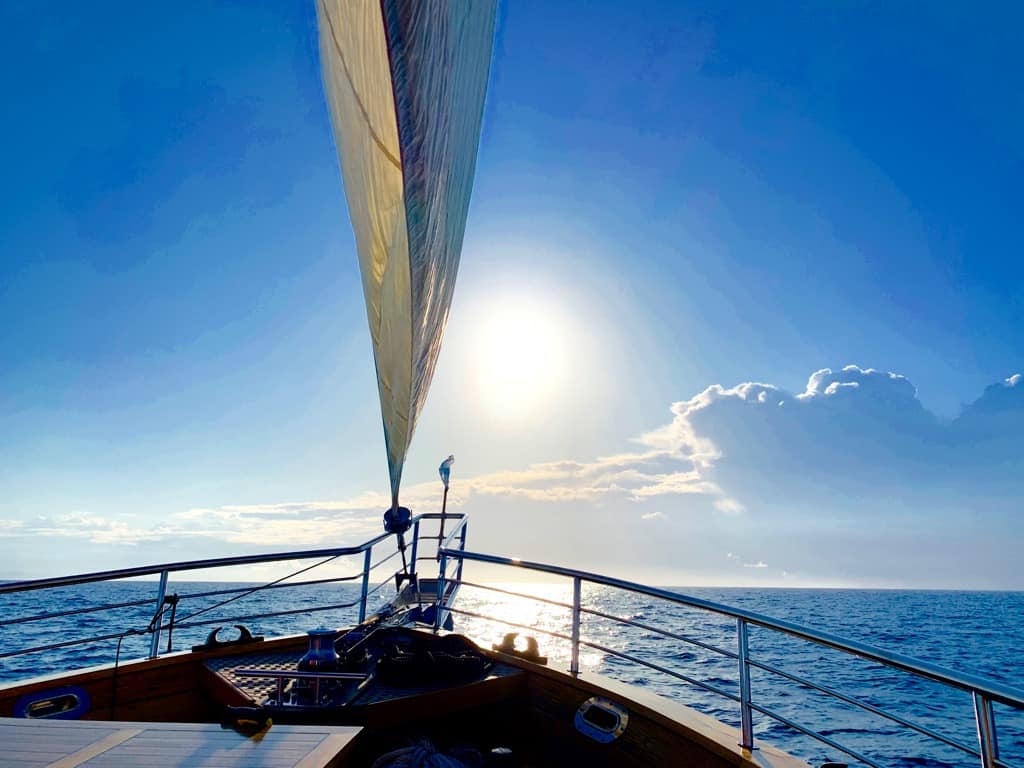 Honestly, the Adriatic Breeze was the perfect size of ship to enter the tiny picturesque ports and lovely bays that other yachts cannot reach because of their size. Because of this, we were able to see many smaller ports that weren't packed full of tourists and truly represented the Croatian lifestyle.
The Adriatic Breeze is a brand new custom-built yacht that was built in 2017. It is made from white oak and teak with mahogany and walnut interior. The Breeze has 4 cabins below and 1 master cabin on the main deck, all are fully air-conditioned and each cabin has its own private bathroom.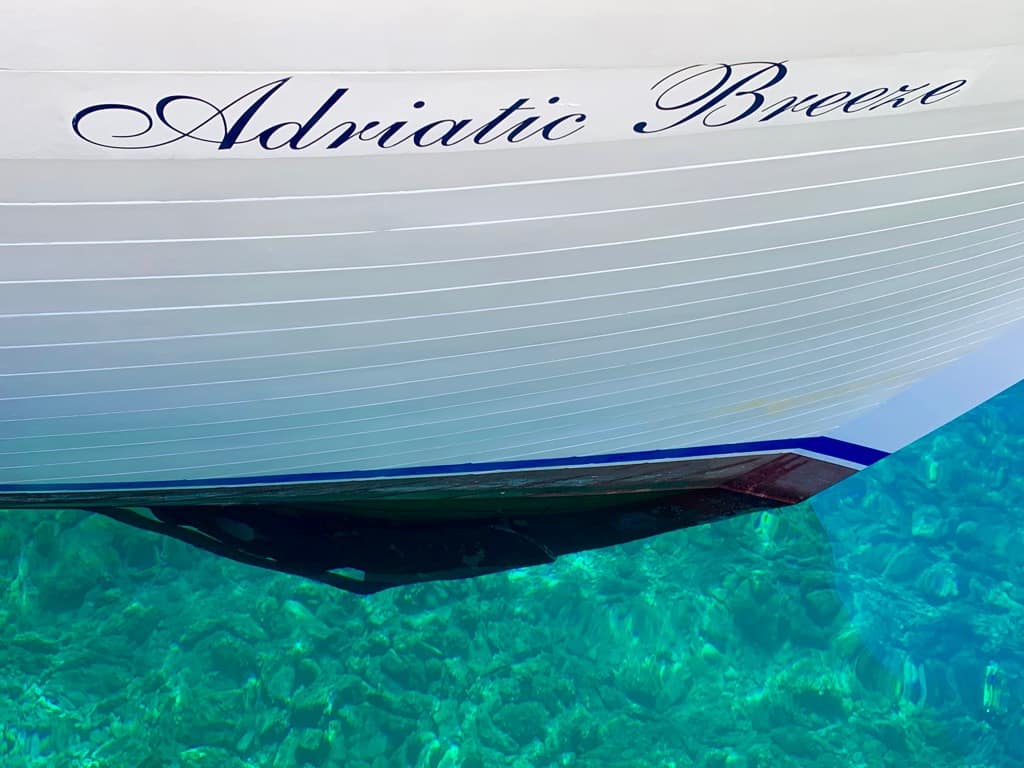 Scrumptious Food!
You won't go hungry! As mentioned in this article about Croatia's food culture, it doesn't get much better than this! Enough said.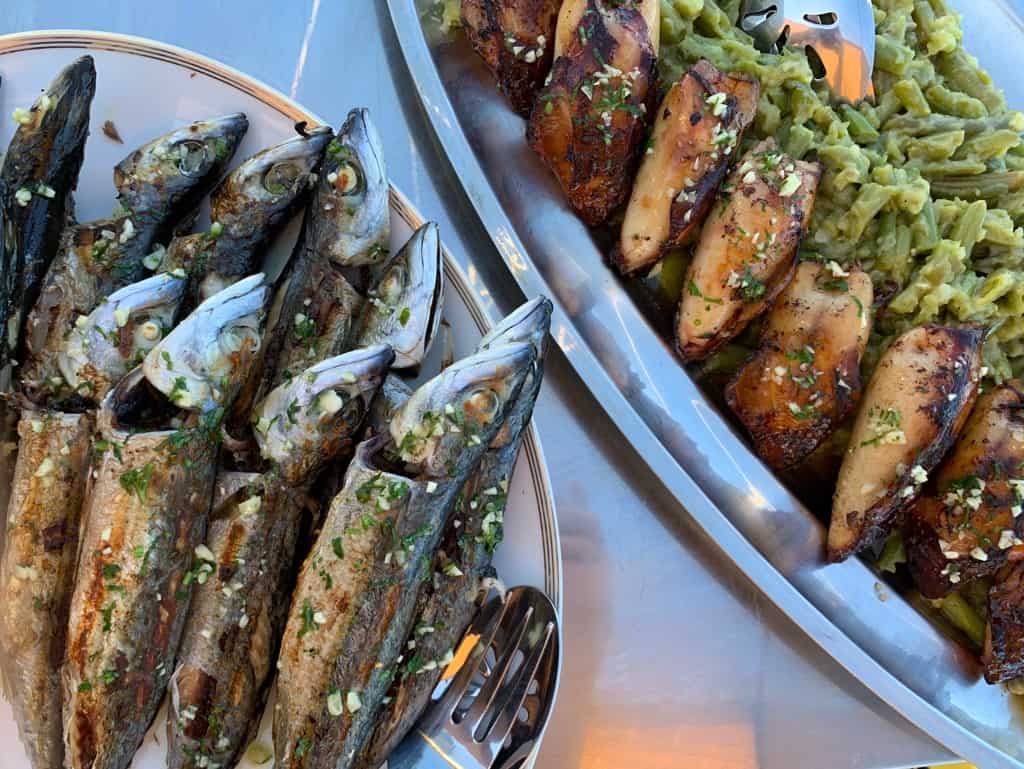 The Services of the Adriatic Breeze
Adriatic Breeze offers a myriad of services that go beyond cruising on a luxury yacht, as they offer you the ability to slow life down, to read a book out on the white oak and teak deck, to take a swim in the Adriatic Sea daily, to go fishing in the crystal blue waters (with a permit). There is also windsurfing, water skiing, and skin diving if you prefer that. Or, at each port, you can go into town for a leisurely visit. I did most of these things while on my Croatian itinerary on the Adriatic Sea.
Getting to the Adriatic Breeze in Europe via Norwegian Air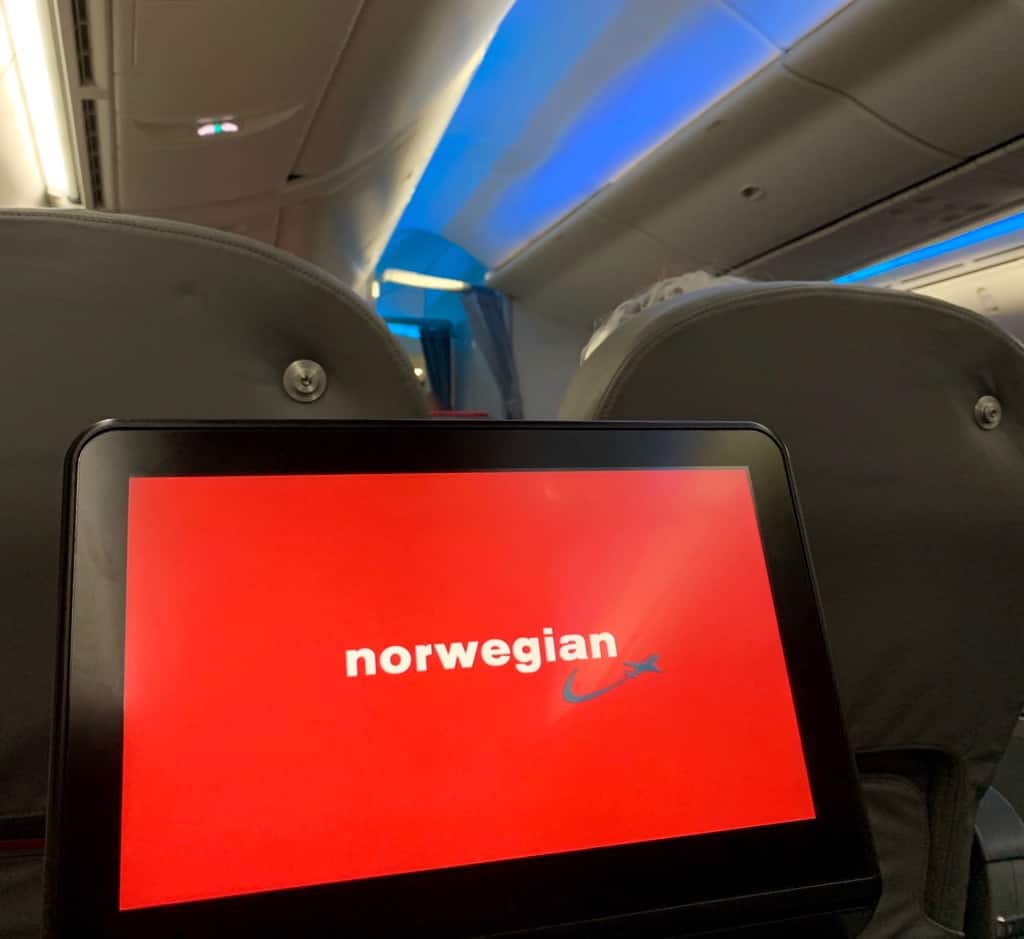 As mentioned before, I arrived in Split, Croatia to begin my Croatian itinerary. I flew into Rome from Boston, MA USA on Norwegian Air and from there I flew into Split. My flight on Norwegian Air was fabulous as I was able to enjoy their premium experience with premium check-in, a comfortable seat in the premium class cabin, complimentary drinks with their 3-course dinner, as well as their state of the art entertainment system.
Adriatic Breeze's Croatian Itinerary
After all that, I was able to get really good sleep before landing in Rome and then taking off for Split! At the Adriatic Breeze yacht, I was the last to arrive, but, honestly, it was at the perfect time! Just in time for wine and dinner! The evening was spent relaxing, unwinding, unpacking, and getting ready to start my journey of the Croatian Islands with the Adriatic Breeze!
Here is a photography essay of the places we visited:
Vis Island, Croatia
City of Vis, Vis Island, Croatia
Just look at this cute little Dalmation doggie in the window on the Dalmatian Coast!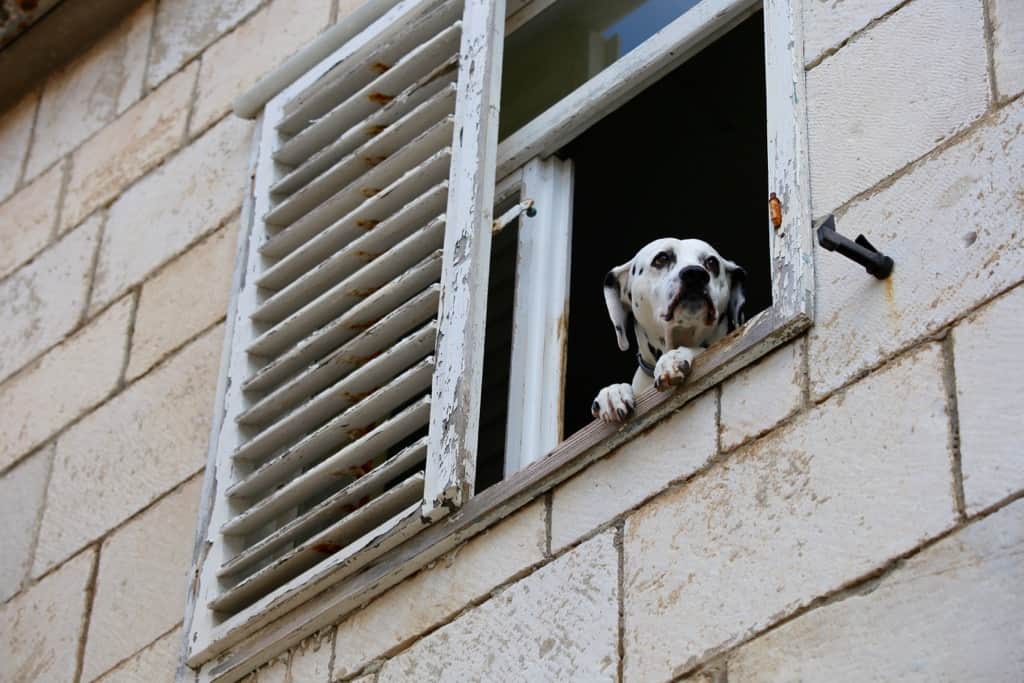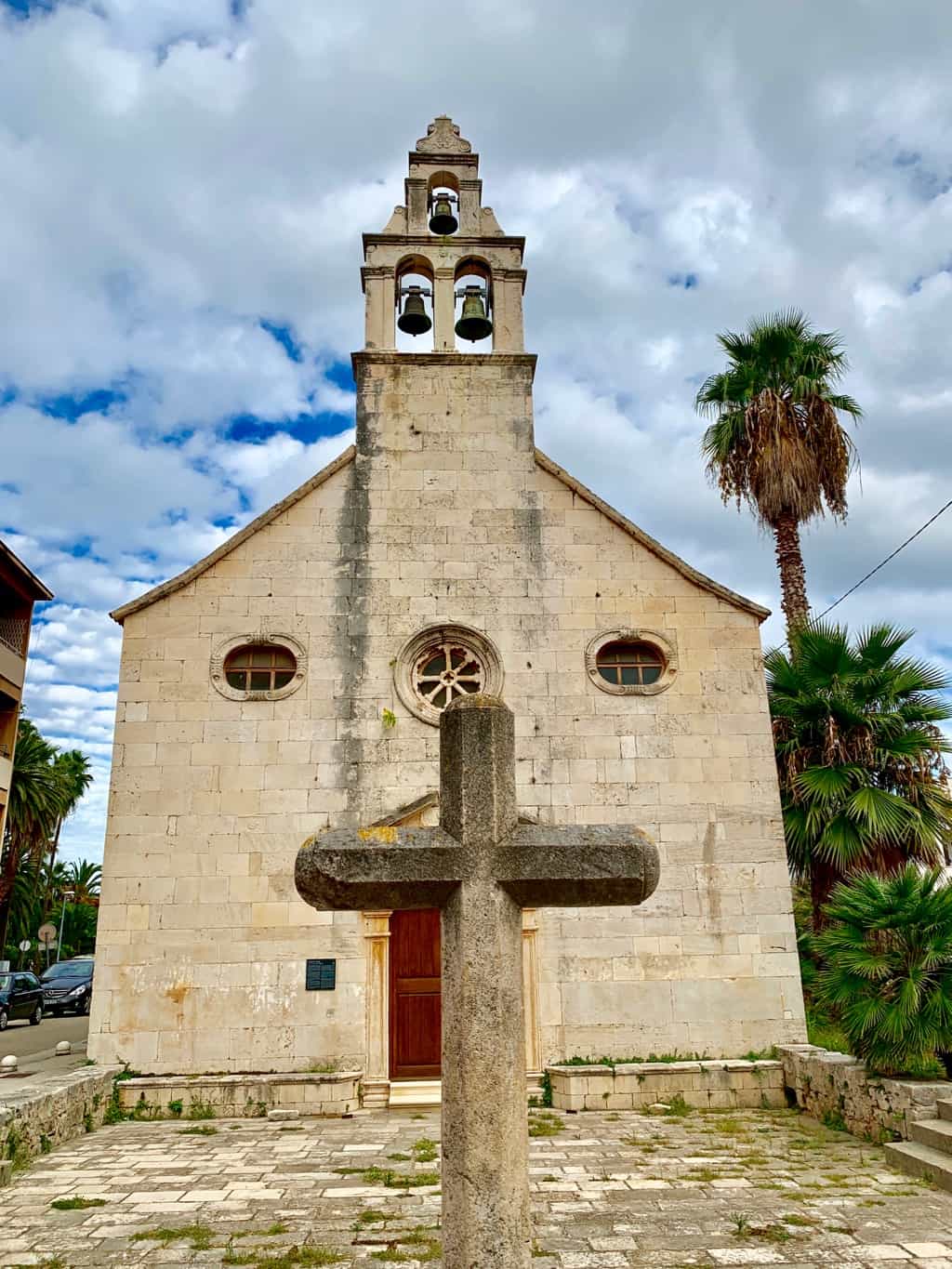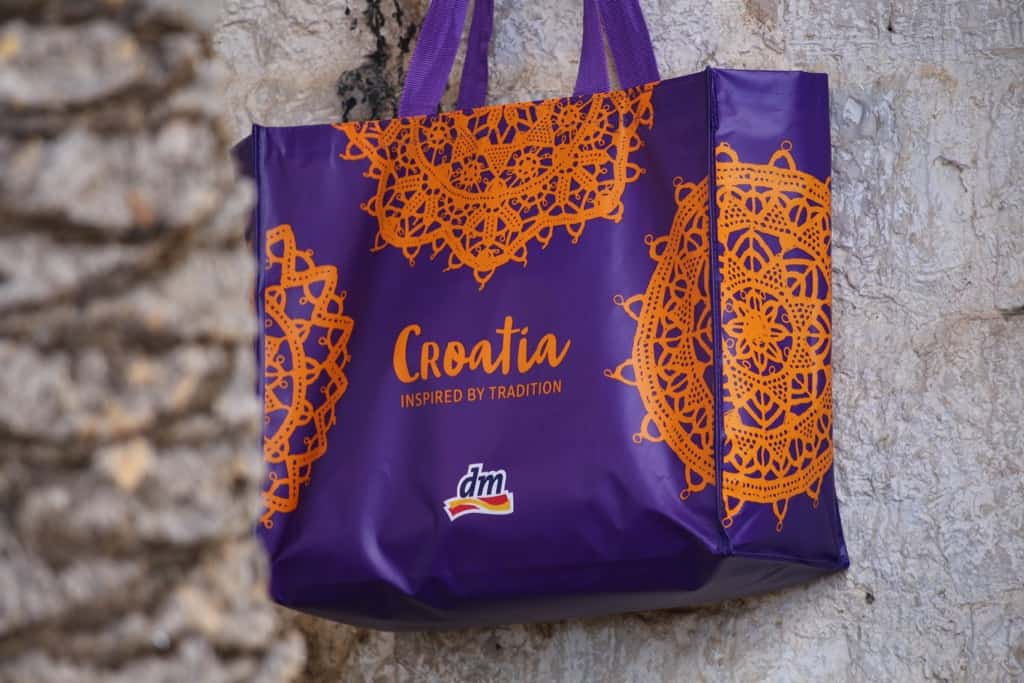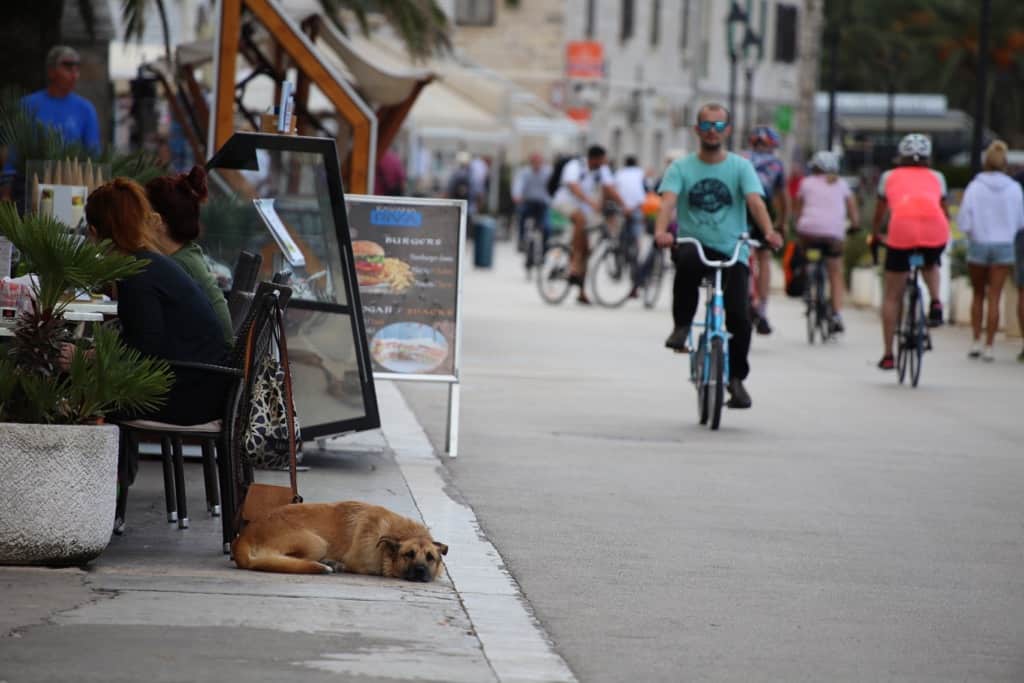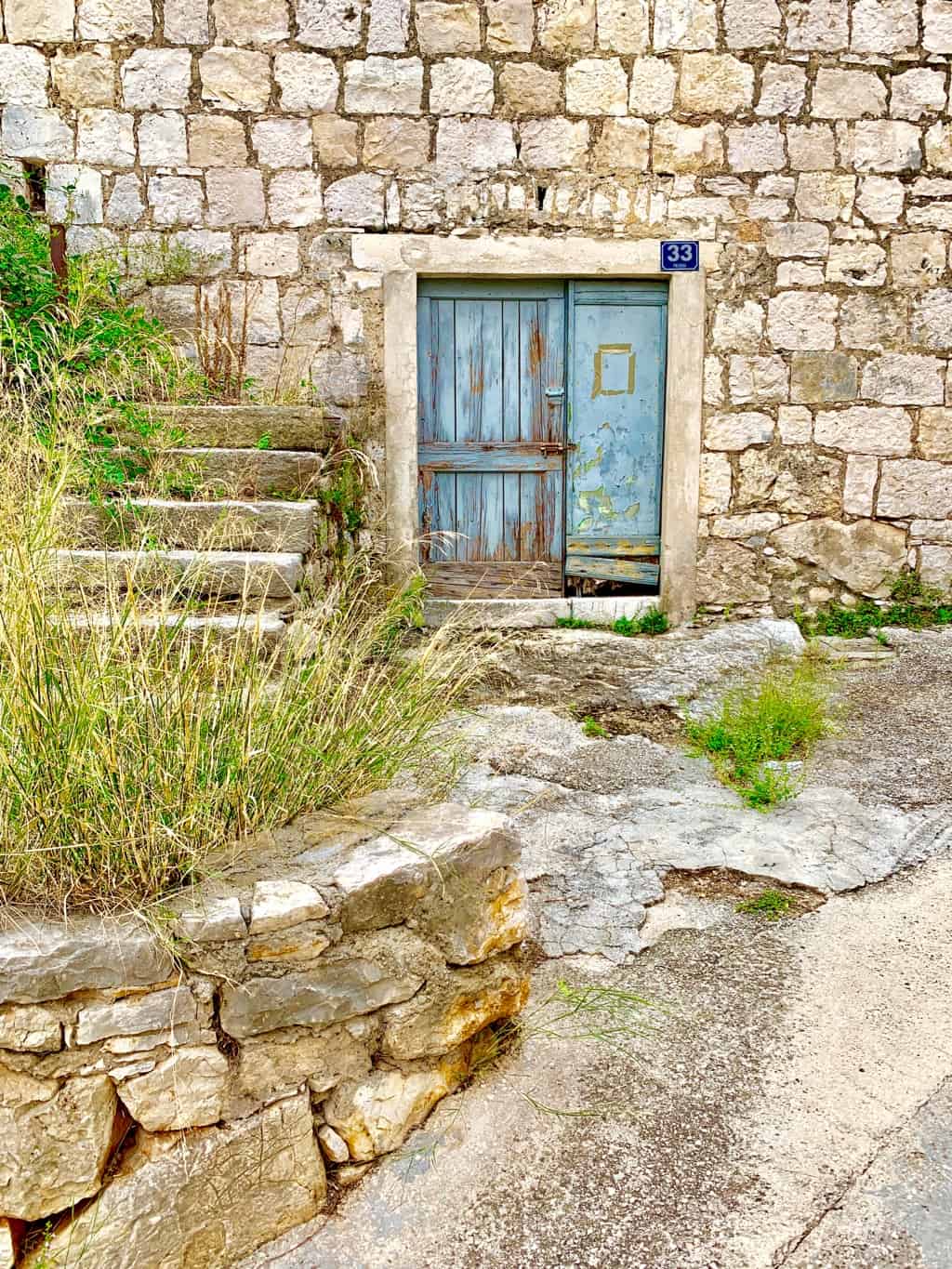 Brac, Croatia
Pučišća, Brac Island, Croatia
Pučišća was my favorite town visited while in Croatia, although I loved Korcula town almost just as much!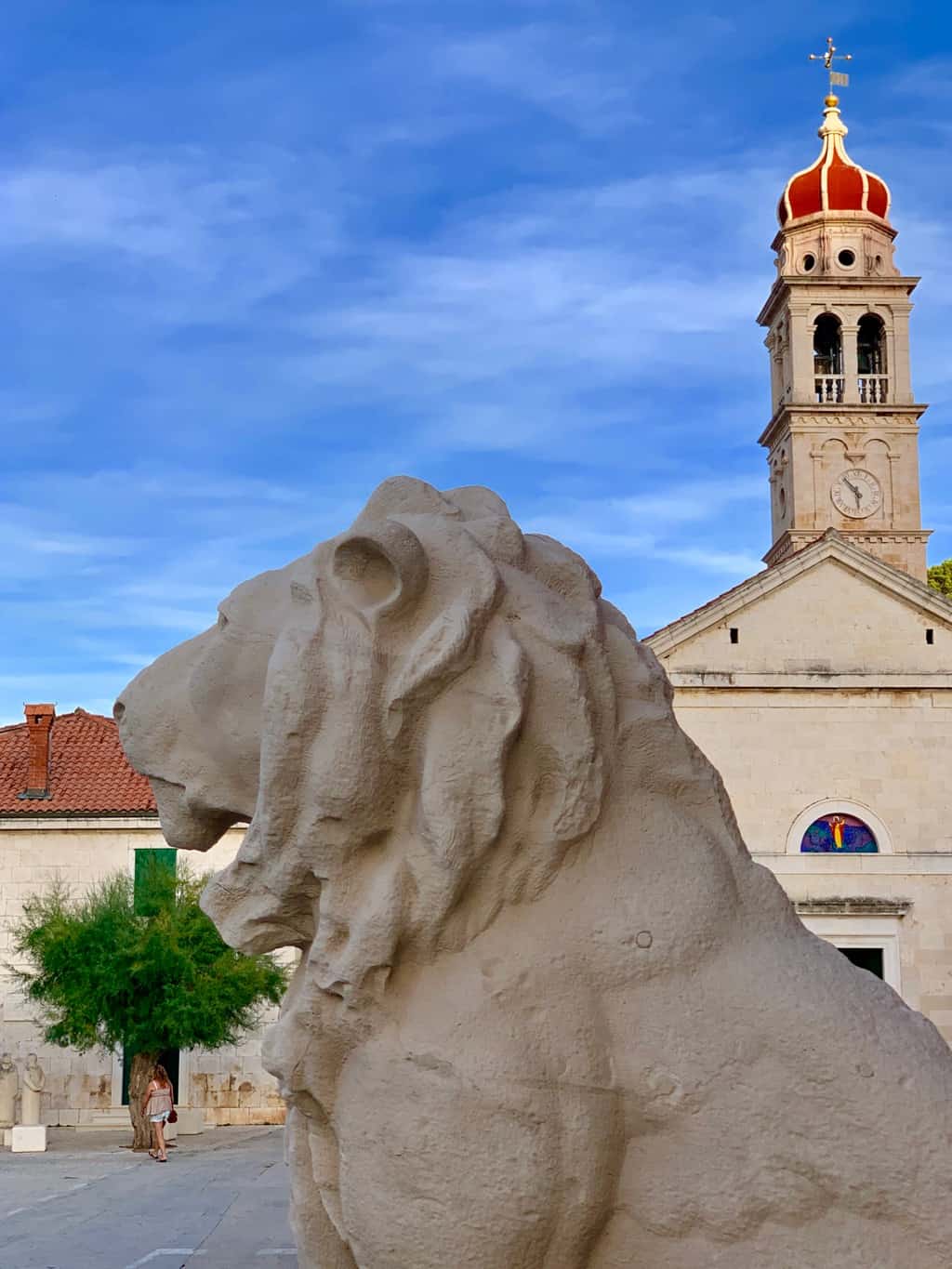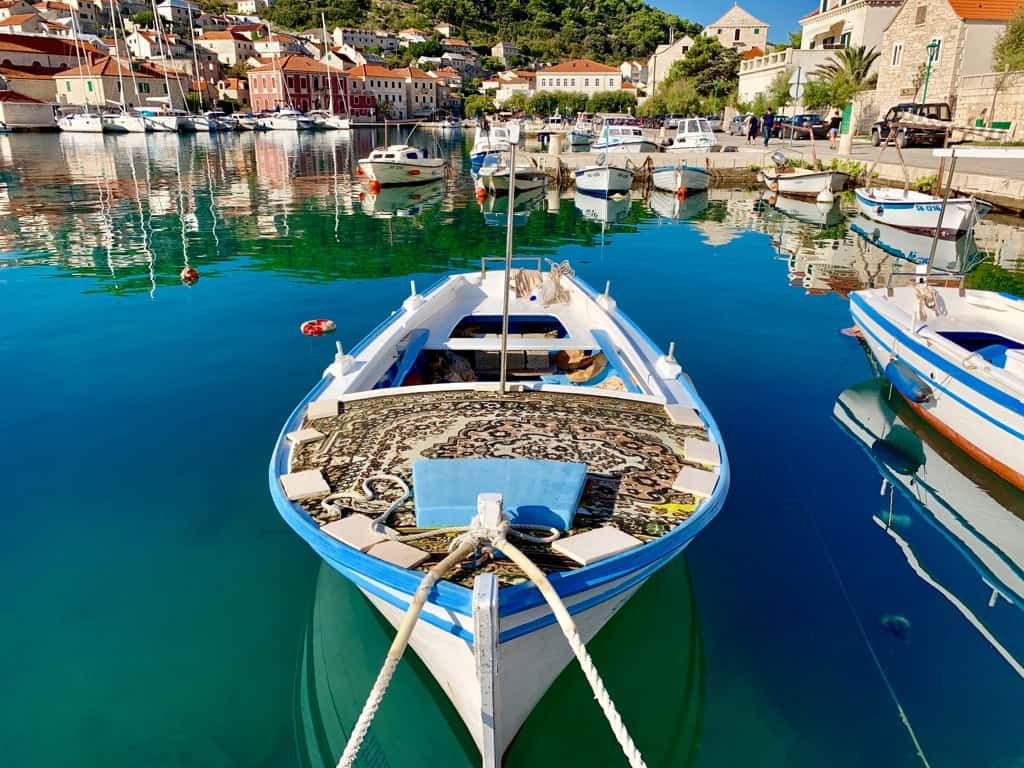 Sumartin, Brac Island, Croatia

Selca, Brac Island, Croatia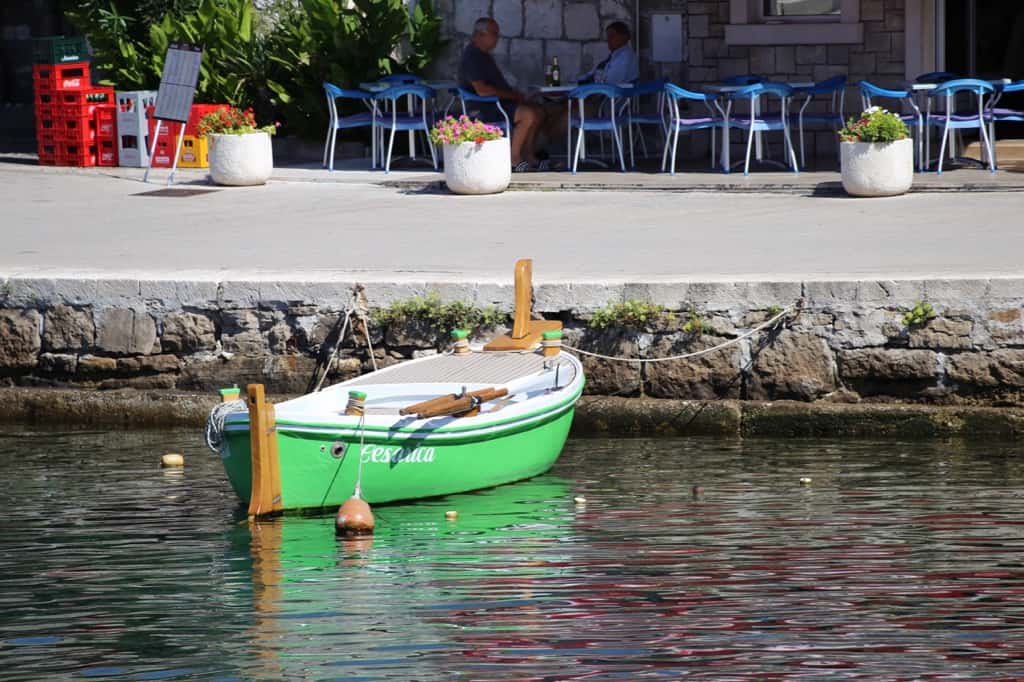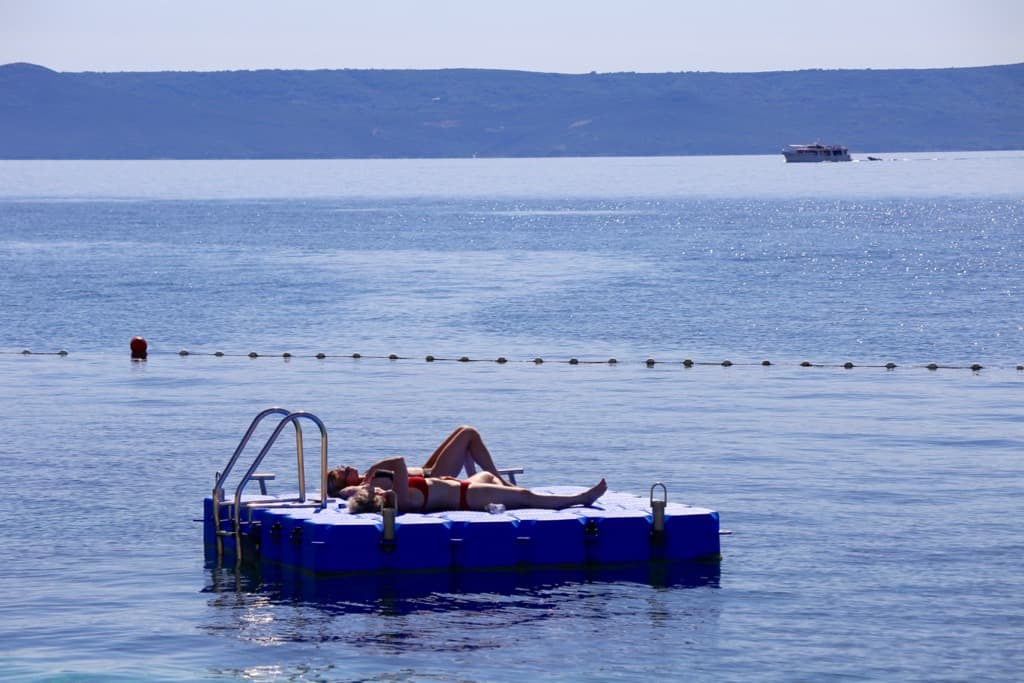 Bol, Brac Island, Croatia
This is where we spent an afternoon with Villa Giardino, they were the perfect hosts!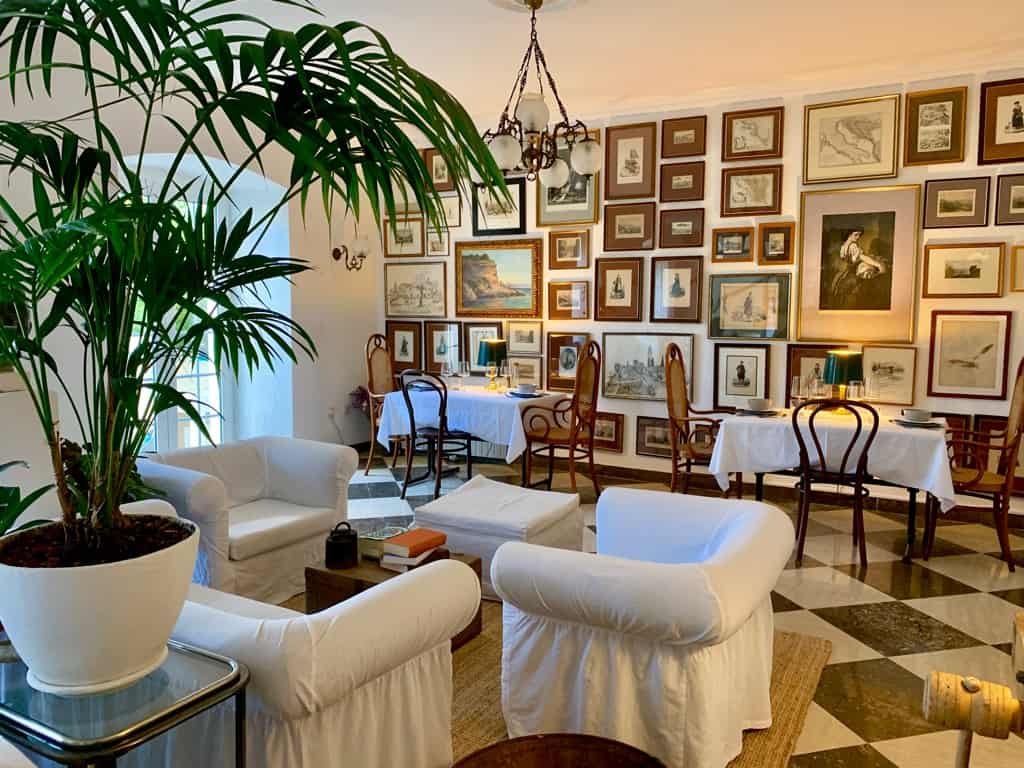 Korcula, Croatia
Blato on Korcula Island, Croatia
Of course, adventures were had here! This is a time for a good local story that I will have to tell you about later – but it was one of the most natural local experiences I had with Croatian people!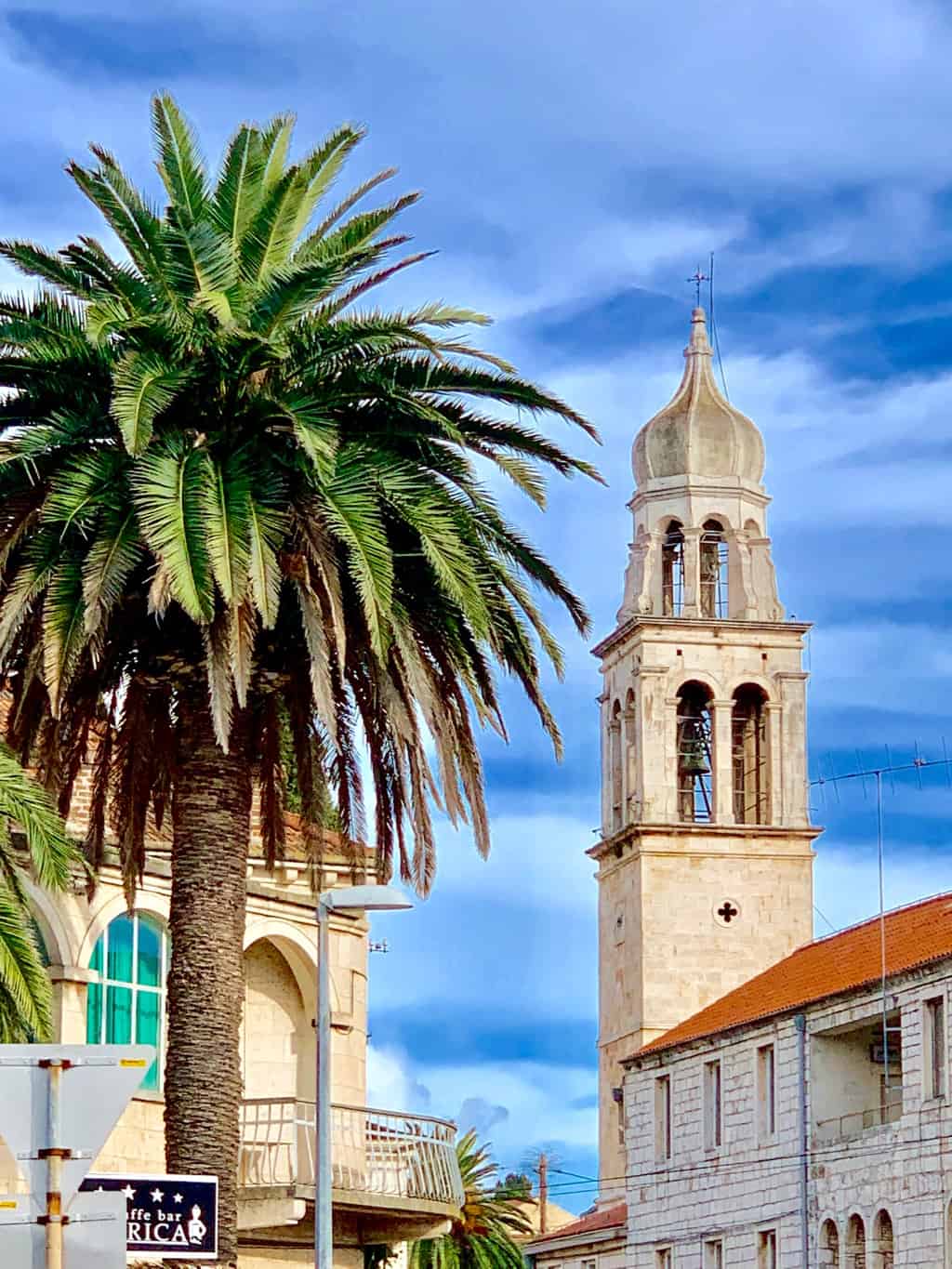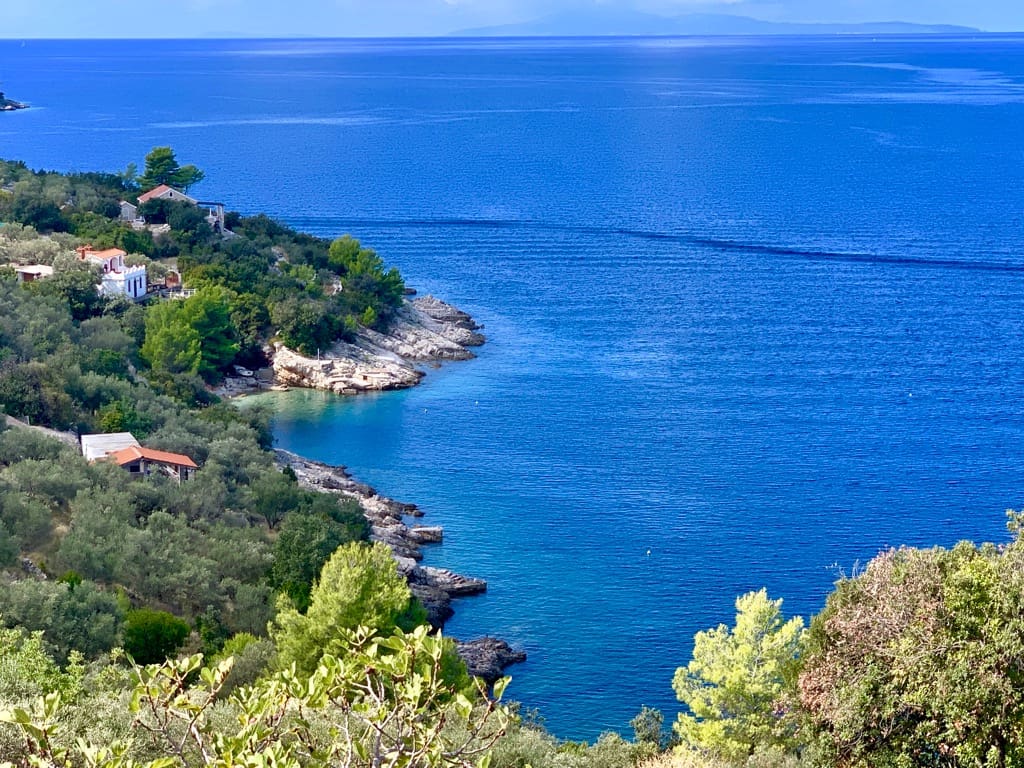 Korcula Town, Korcula Island, Croatia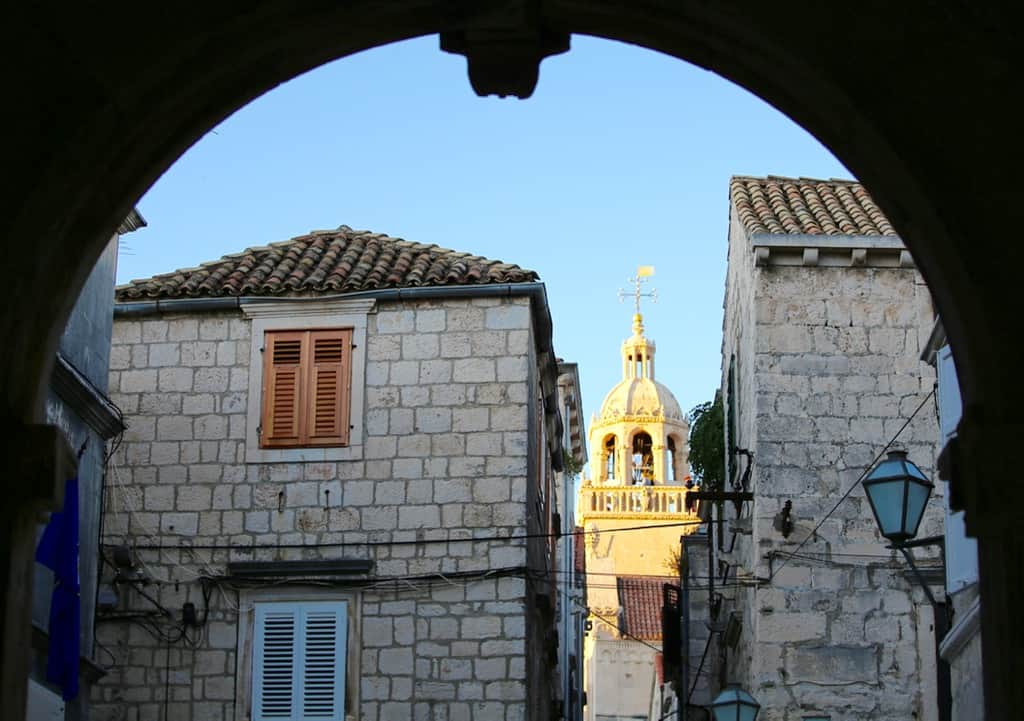 Split, Croatia
Mainland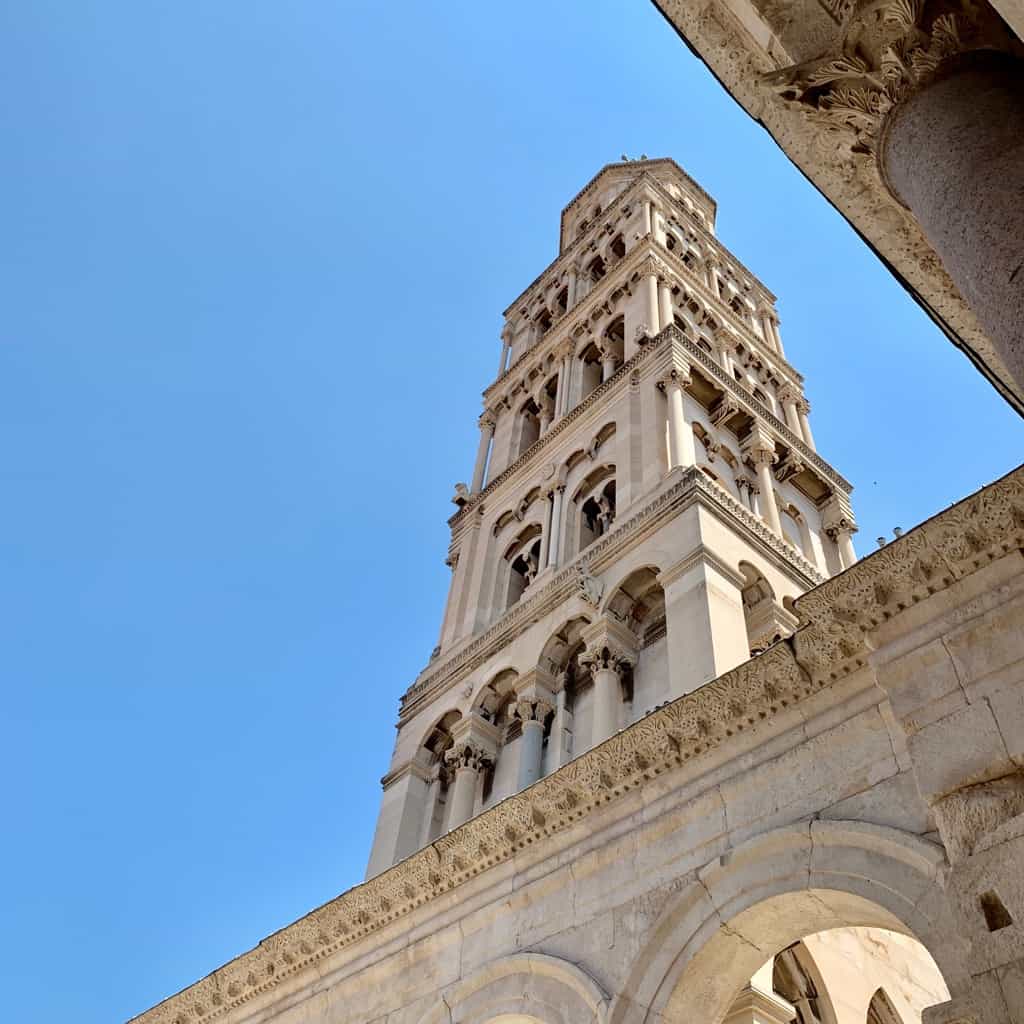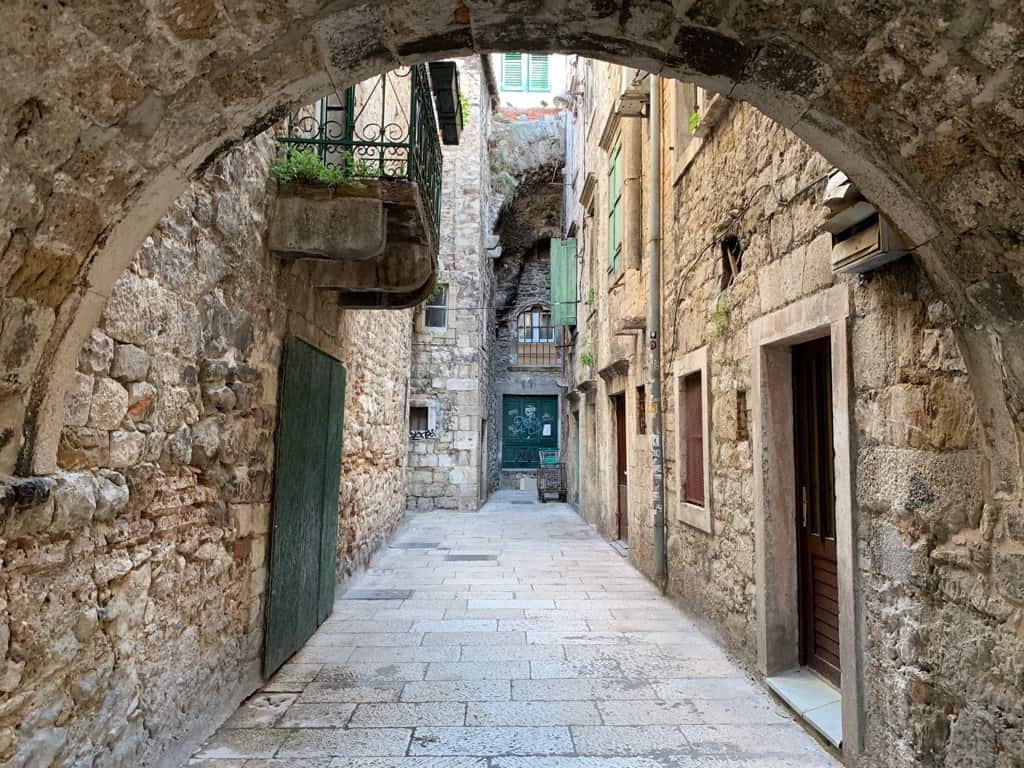 So there you have it, a week's worth of pure joy sailing the Croatian Islands with my itinerary from the Adriatic Breeze. It honestly doesn't get any better than this!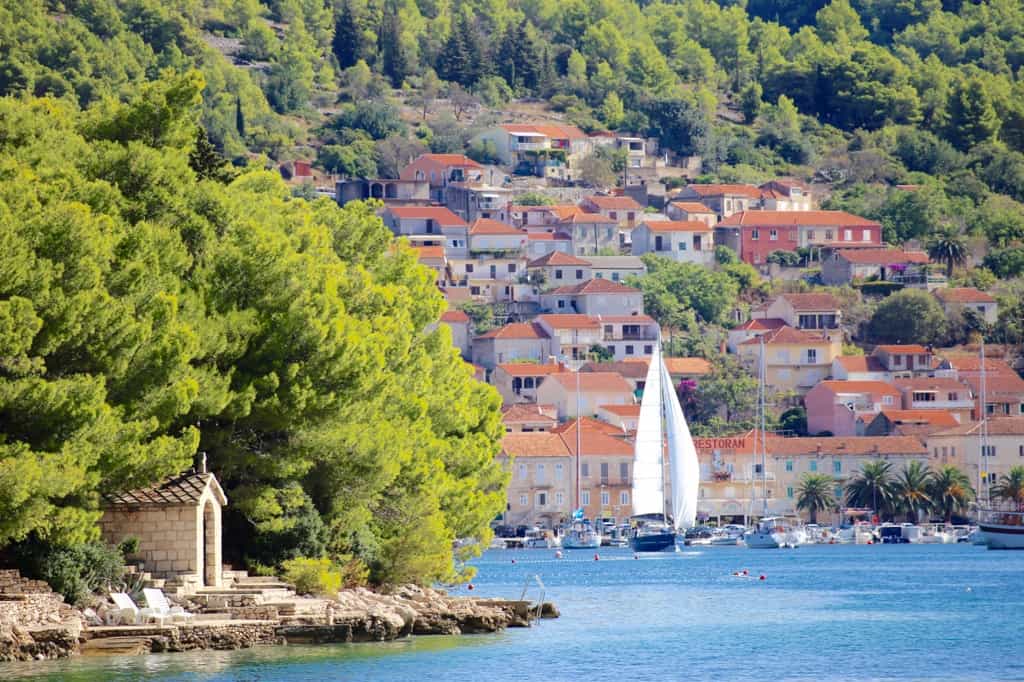 Disclosure: As is common in the travel industry, Dr. Maloney was provided with accommodations, meals, and other compensation for the purposes of review in partnership with Adriatic Breeze. While it has not influenced her review, PointsandTravel.com believes in full disclosure of all potential conflicts of interest. All Photos are by the author or are licensed under creative commons. There may be affiliate links in this article.