Tulum is one of the oldest inhabited cities in Mexico. This stunning city, previously known as the City of Dawn, is home to magical beaches, ancient ruins, and deep blue cenotes. Over the years, tourists have been flocking to this city thanks to the best #Tulum cenotes in all of Mexico. Mexico has a gorgeous coastline and the blue waters of the cenotes are within this beautiful country. Once you have arrived at a cenote, "look up", and you will see deep green flora and fauna above you as you descend into the abyss.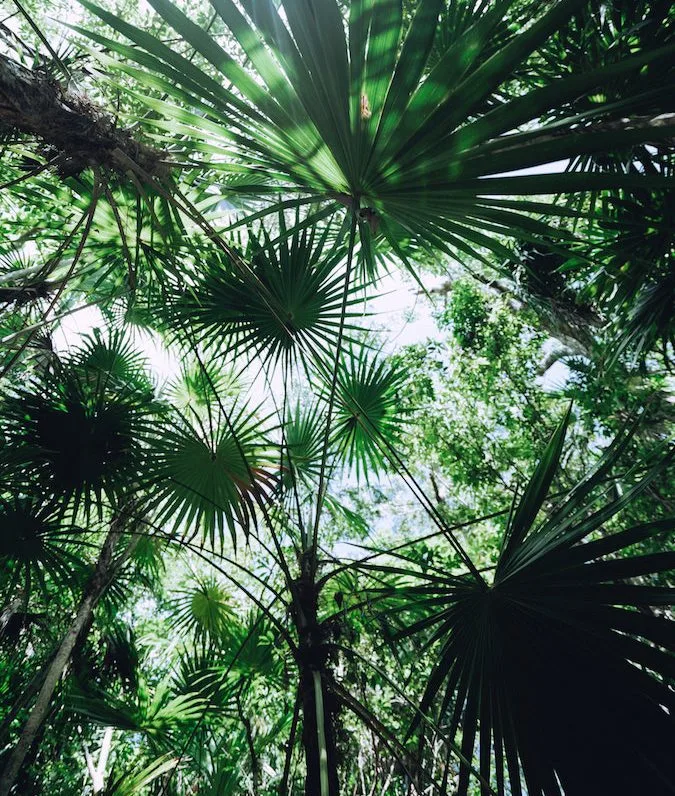 ---
What's in this post:
hide
Best #Tulum Cenotes
---
What is a Cenote?
So, you might have heard the term cenote, but do you know what it means? After all, cenotes have become super popular for summer vacations in recent years! However, many people don't really know what a cenote is. I believe it's important to know what a cenote is and its significance is to the Mayan culture.
The word cenote comes from the Mayan term dzonot, which means well. Cenotes are categorized as open, semi-open, underground, and caved in. Cenotes have an important cultural significance to the ancient Mayans who believed that the cenotes were passageways to the underworld! In fact, Mayans performed sacred rituals in the cenotes. Mexico cenotes are special, so be sure and treat cenotes with respect,
A Mexico cenote is a sinkhole that connects to subterranean bodies of water. You can think of cenotes as pools of water, which are made up of different sizes. The limestone rock in Mexico is porous and over time they let natural river water flood in, as well as seawater from the ocean. The country of Mexico is home to various cenotes that have attracted the attention of many vacationers. Tulum cenotes and their surrounding areas are home to over 200 Mexico cenotes that are on public and private lands. Come take a look at 10 of the best Tulum Cenotes!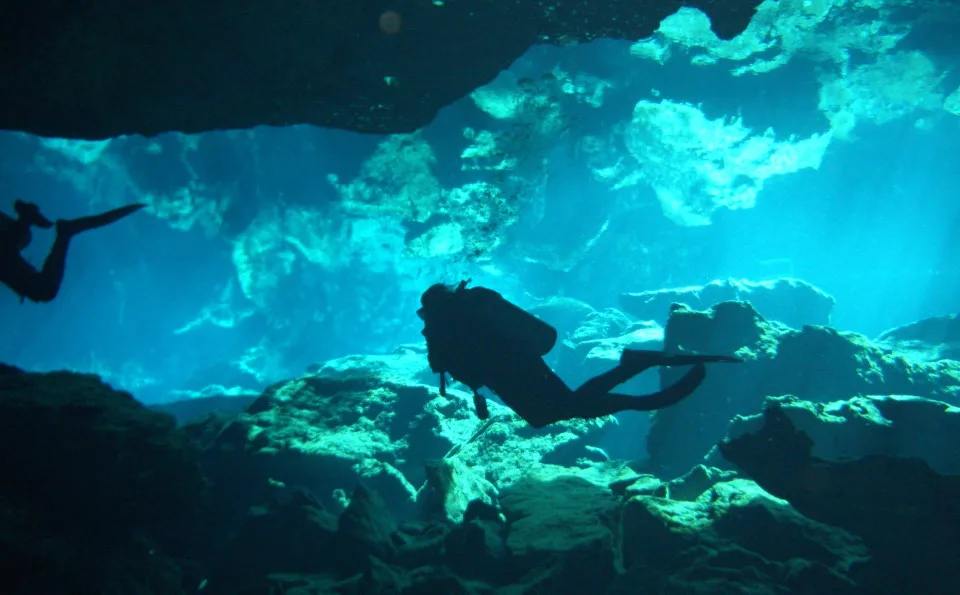 10 Best Tulum Cenotes in Mexico:
As you glide through this list of the 10 best #Tulum Cenotes, you will notice that I included the entrance fee for all the cenotes. Keep in mind that entrance fees are subject to change without prior notice. I have included the price in Mexican pesos and in United States dollars, which can also change depending on the exchange rate of the day. Once you arrive at the cenote, bring a towel, and get ready to jump right into the deep blue waters of these fascinating caves.
1. Gran Cenote
Entrance Fee: 180,00 Mexican Pesos (roughly $9)
Snorkeling gear, lockers, and life jackets are available to rent at additional costs.
I start off by mentioning one of the most beautiful and most expensive cenotes in the Tulum area called Gran Cenote. The Gran Cenote is the most famous of the cenotes located on the Riviera Maya. The Gran Cenote is 3 miles from the center of Tulum and near the archeological site of Coba, an ancient Mayan city. I recommend you visit this cenote first and early in the morning because it can be quite crowded as the day goes on.
Gran Cenote offers deep and shallow waters to allow tourists of all ages to swim around. The underwater part of the cenote is great for snorkeling and exploring the rock formations and cave-like atmosphere. As you swim around this cool cenote, you will spot some friendly turtles and even a few bats. While visiting this cenote, remember the following rules: apply sunscreen before visiting because the staff will not let you apply it at the cenote, and make sure to use the showers to wet your body and hair before entering the cenote.
2. Cenote Azul Mexico
Entrance Fee: 150 Mexican Pesos (roughly $7.50)
Cenote Azul is an open cenote that is situated north of Tulum. As you make your way to this cenote, you will notice the large and open space that allows you to swim without bumping into people. This large swimming area has a deep and shallow side, which is great for kids and adults to share the cenote experience. Diving into Cenote Azul is permitted and most tourists leap into the water from the Azul 15-foot-high cliff. This cenote has plenty of fish and plant life that will leave you taking tons of pictures as the fish try to nip on your skin (in a friendly way).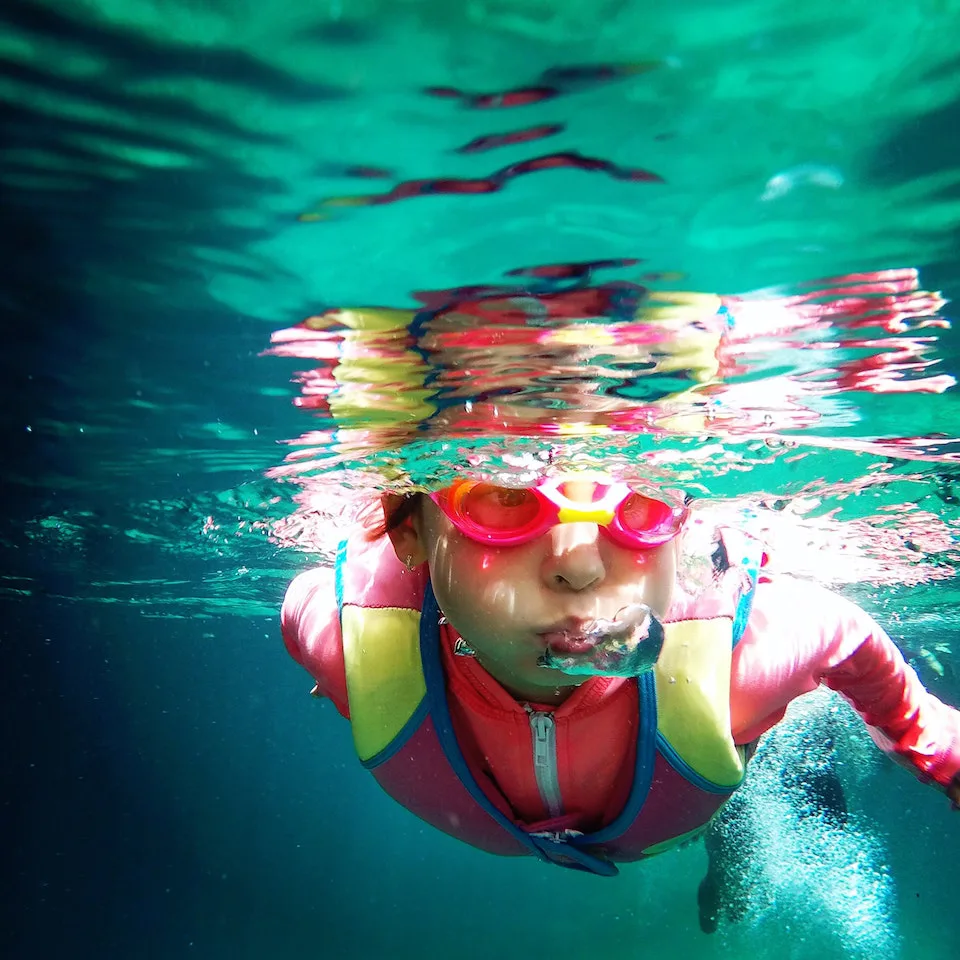 You will find a snack shop (more like a mini restaurant) and bathrooms on-site. Unlike the Gran Cenote, you won't find showers, a picnic area, or towel rentals. Outside food is permitted into the cenote, so you can snack on your own food if you get hungry.
3. Cenote Calavera
Entrance Fee: 100 Mexican Pesos (about $5)
If you are looking for one of those Tulum Cenotes that is off-the-beaten-path then the Cenote Calavera is where to head to, located just 10-minutes from the center of Tulum. This cenote is open daily from 9 am-5 pm and is an amazing place to visit (as long as you don't mind swinging from a rope). The locals call this the cenote, "The Temple of Doom" or "Skull Cenote" and in the past few years it has been an internet sensation.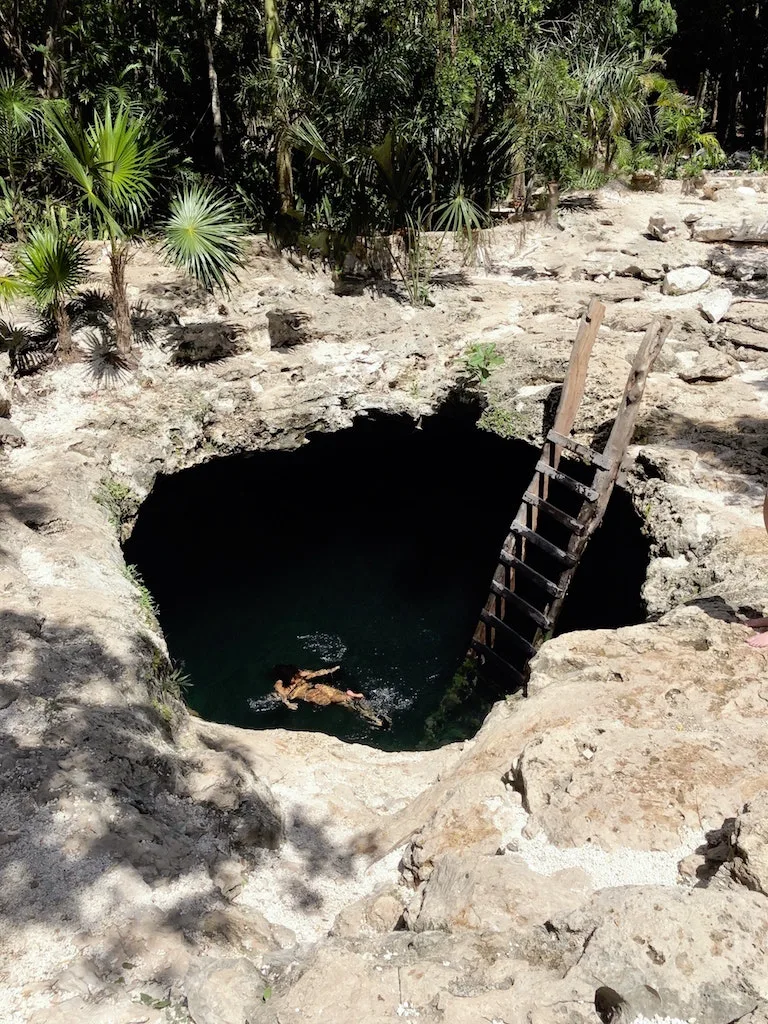 The entrance to this cenote is somewhat hidden so it might take you a few tries to actually find it. The entrance lies at 330 feet from a trail road and it will lead you to a hole, which is your entryway to the cenote. You can either choose the ladder to climb down into the cenote or jump off the edge into the water. Since this cenote is isolated, you should not expect to find lockers, rental gears, or a restaurant on site. I recommend taking all the necessary supplies you will need, including any diving or snorkeling equipment.
4. Cenote Aktun Ha, Known as "Cenotes Carwash"
Entrance Fee: For swimmers- 100 Mexican Pesos for Americans ($5.00), 50 Mexican Pesos for Mexicans, and for divers- 120 Mexican Pesos ($6)
Although the Cenote Carwash has one of the cheaper entrance fees, this does not mean it is lacking in beauty or uniqueness. Aside from its awesome name, the Cenote Carwash has the perfect conditions for swimmers to enjoy. Here you have fresh water, a slight current, caves, and lots of plants. The refreshing and clear water of this cenote makes it a great place to unwind and cool off from your Tulum adventure. Cenote Aktun Ha is an excellent example of a natural collapse of sinkholes. In fact, the Yucatan peninsula is made up of thin to thick layers of a limestone shelf. Basically, it is a little like swiss cheese with all the varying amounts of thin and thick limestone running through it, similar to an underground river.
Divers are sure to get a kick out of this cenote because they can see ancient ruins, columns, and stalagmites. At one time there was a famous underwater crocodile there! But I think he went back into the jungle! Snorkeling gear is available to rent and I recommend snorkeling so you can admire the baby alligator and marine life. The facilities offered at this cenote include bathrooms, tables, lockers, showers, and a small store. This cenote is open daily from 9 am-6 pm and you can visit any time of day because it usually does not get too crowded.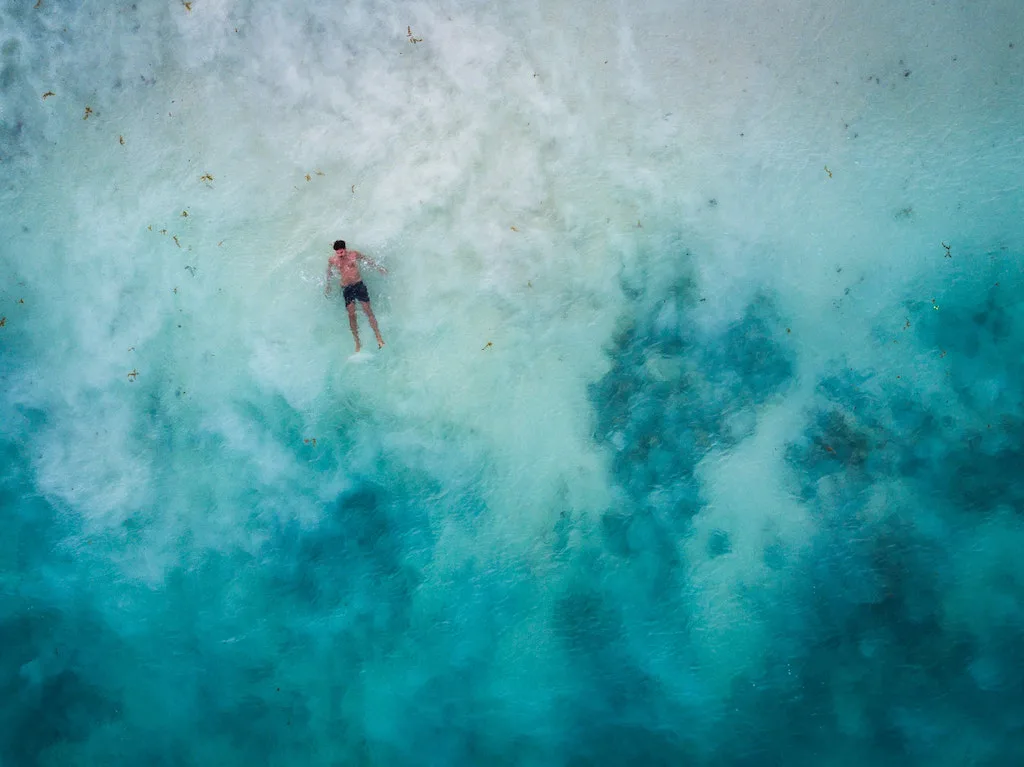 5. Casa Cenote Mexico
Entrance Fee: 120 Mexicano Pesos (about $6)
There are additional fees if you wish to rent lockers, life jackets, snorkeling gear, and kayaks.
This is a hidden gem. Located in the middle of the jungle about one mile north of Dreams Tulum. This is one of those Tulum Cenotes that resembles more of a river than a sinkhole. Plus, it is not crowded as other cenotes, and the people running the place are doing a fantastic job!
Thanks to the clear water you can admire the small fish, blue crabs, and even a crocodile named Pancho! Snorkeling and swimming are perfect activities to engage in and will lead you down to a depth of 25 feet. For those of you who want to scuba dive, you are sure to enjoy the clear water–plus, no waves! A quick tip for scuba divers is to drink plenty of water in the days before you dive so your ears will equalize properly, as the water is salty.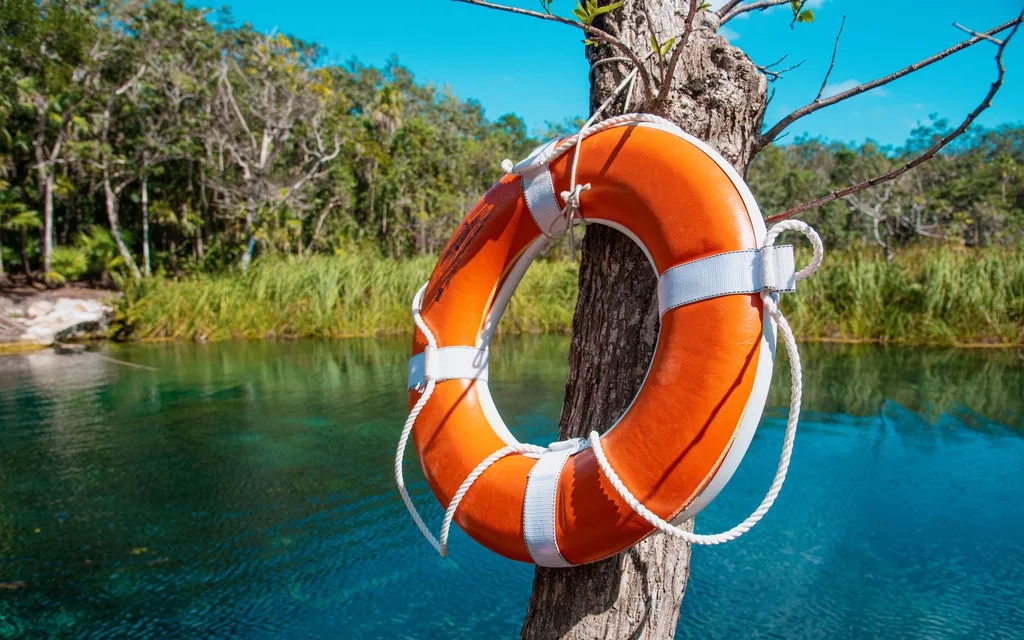 To protect the natural state of the cenote, it is required that you do not wear sunscreen, lotions, or insect repellent. I would recommend bringing your own towels, plus food and drinks in a cooler. If you happen to get hungry during your visit, you can head to the nearby store or restaurant as well.
---
Other things to do in Mexico's Yucatan Peninsula:
Foodie Heaven: Benazuzu, Cancun Mexico
Amazing Adventure Park in Mexico's Riviera Maya: Xel Ha
---
6. Cenote Dos Ojos (Two Eyes)
Entrance Fee: For divers- 438 Mexican Pesos ($22 per person) or a package price of 350 Mexican Pesos ($17.50 per person)
The package I mentioned above includes a Cenote Dos Ojos Admission Ticket for an all-day excursion. With this ticket you can dive, snorkel, swim, have access to snorkeling gear, and explore Dos Ojos Park. This cenote is a part of a larger cave system, which spans across roughly 38 miles. A trip to the Cenotes Dos Ojos is great to visit on your own and even better with a guide. A guide knows all the ins, outs, tips, and rules about this cenote and will certainly make your experience more enjoyable and memorable. But if you want to go it alone – you will see bats, weird rock formations, turtles, and even relaxing hammocks.
A few interesting spots in the Dos Ojos cenotes cave are the mud crevices, the bright colors, sea corals, and marine life. Keep in mind that you cannot snorkel in the bat cave without a guide present. Guests should remember that the brighter side of the cenote is for snorkelers while the dark side is for divers.
7. Cenote El Pit (sometimes called "The Pit")
Entrance Fee: $20 USD for divers
If you are looking to dive into one of the most unique and interesting cenotes in Tulum, then you must head to Cenote El Pit. This cenote is located about 15 miles from Tulum and is situated in the Dos Ojos Natural Park. Due to the location of this cenote, most people choose to buy an admission ticket for the Dos Ojos Natural Park so they can explore all the cenotes including El Pit.
"El Pit" is a deep (88 feet) and a rugged gash in the jungle floor. The entrance is steep and narrow, so use the pulleys for lowering your scuba gear. Also, arrive early in the morning for this deep dive. The sunrays penetrate the water and you get a better dive in the morning. An underwater adventure at this cenote will lead you down 132 feet to branches, marine life, and limestone rocks. The most heart-pounding moment of this dive is the initial descent down the cave as you slowly begin to see a foggy layer known as the "Halycone Layer". A dive down this stunning cenote is only recommended for advanced divers.
8. Cenote Jardin Del Eden
Entrance Fee: 200 Mexican Pesos ($10), discounts are available for kids and rental equipment
As you head from Tulum to Playa Del Carmen, you will want to stop at the Cenote Jardin Del Eden. This cenote is famous for its cliff jumping, diving, and snorkeling. The Jardin Del Eden is an open cenote that allows for a flow of fresh and clear water with varying depths. It is a great place for young adults and adults to visit but not so great for young children (due to the limited mobility). As with all the cenotes mentioned, you cannot wear sunscreen or any other lotion.

You can enjoy a swim, jump, or dive from this cenote every day of the week, except Saturday. This cenote covers a large area that is surrounded by trees, plants, moss, and rocks. Get ready to have your adrenaline pumping as you jump from the 12-foot-high cliff into the cenote! The only services offered at this cenote are bathrooms and tables. I recommend bringing your own food and drinks (no alcohol) and enjoying a mid-day picnic at this clean and lovely cenote.
9. Cenote Nicte-Ha Mexico
Entrance Fee: 100 Mexican Pesos ($6)
Drive past the Dos Ojos entrance, you will see a sign for the Cenote Nicte-Ha and you will want to head there! While most people are busy at the Dos Ojos Park, you might be lucky to have the Cenote Nicte-Ha all to yourself if you go early. Nicte-Ha Cenote is very different from most of the other cenotes I visited. It's not underground, as it is more like a lake with blue turquoise waters that are crystal clear.
This Mexico cenote is a true gem that is hidden in the peaceful Mayan jungle, as many times you feel like you are swimming in a peaceful jungle. I like to think of this cenote as an oasis that gives you access to turquoise waters, stunning views, a peaceful atmosphere, and a chance to swim with the water lilies. In fact, it is one of my favorite Tulum and Riviera Mayan cenotes! Swimming at Nicte-Ha among the water lilies is an experience you won't forget. Plus, who knew water lilies are also known as Nymphaeaceae? I certainly didn't.
There are many bathrooms on-site, so make sure to bring things you need or food with you on your trip. This cenote is open daily from 8 am-5 pm and there is parking available. Do not forget to avoid wearing sunscreen and shower before heading to this cenote. Cenote Nicte-Ha is still off-the-beaten-path and was one of the best discoveries of my trip to the Yucatan peninsula.
10. Cenote Pet Cemetery, officially known as Sac Actun
Entrance Fee: varies depending on your choice of package or tour
I recommend booking a Cenote Tour that includes a trip to this cenote and Cenote Nicte-Ha. This Tulum Cenotes tour offers 5 hours of a guided tour to these stunning cenotes. This tour will give you access to private transportation, lunch, the use of snorkeling equipment, and bottled water. A trip to the Cenote Pet Cemetery will lead you straight to the jungle to the second-longest underwater cave system. Your mind won't be playing tricks on you as you admire the rock formations and "dripping" rocks at this cenote.
Over 143 miles of underwater glory lies at this cenote and you can enjoy every minute of your trip. Visitors enjoy snorkeling, swimming, diving for fossils and animal bones. Divers enjoy the clear visibility of this cenote even as they head to a depth of 100 feet.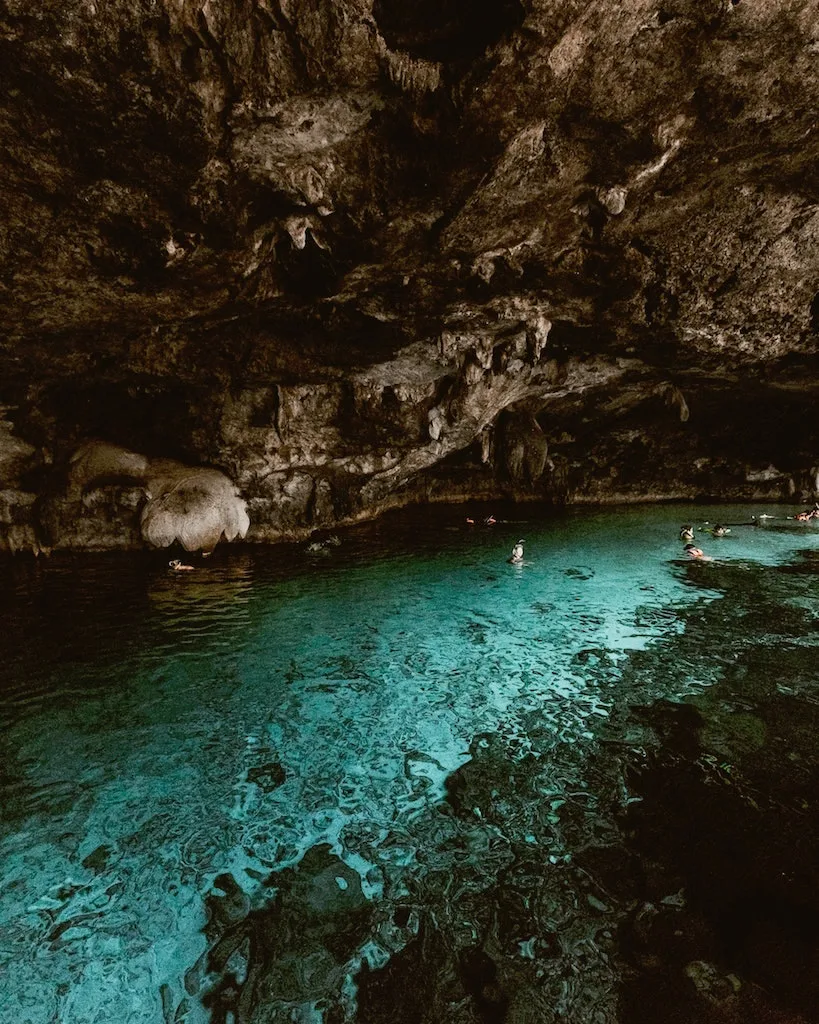 Tulum Cenotes are among the most stunning and natural beauties this world has to offer. All the cenotes on this list are gorgeous and unique in their own special way. Thanks to the close proximity of some of these cenotes, you might be able to visit 2 or 3 in one day. Make sure you use all the proper gear and protection for any water activities you engage in. Whether you capture every moment at each Mexico cenote with a mental or physical snapshot, you will never forget a Tulum Cenotes experience.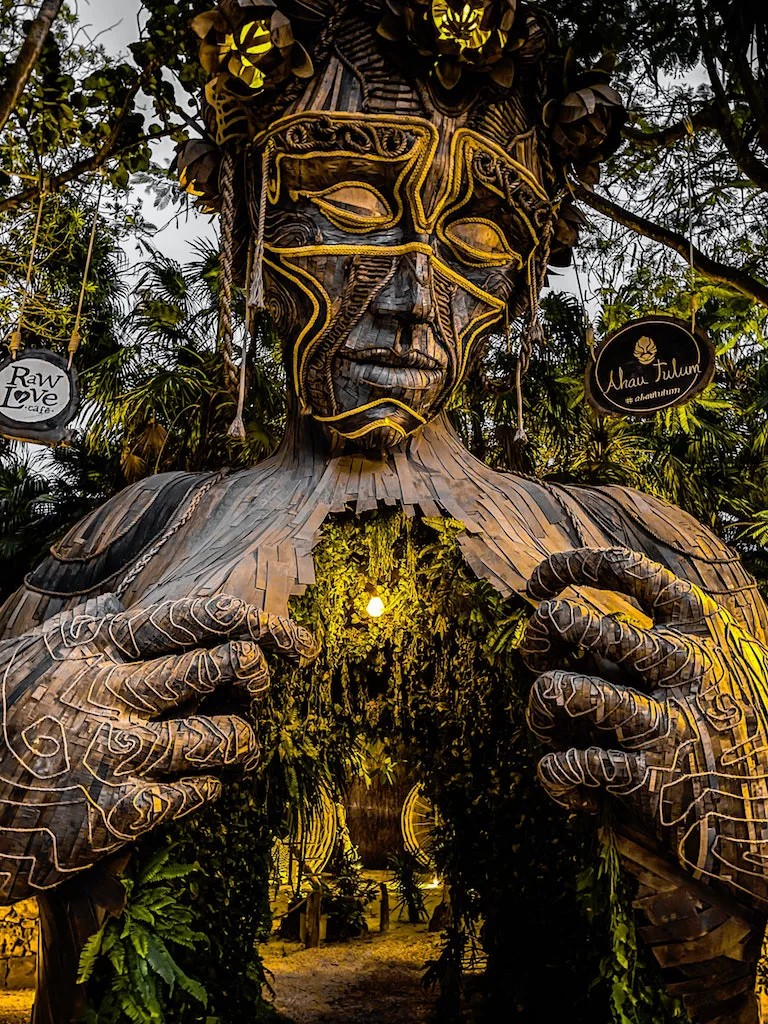 ---
Just want to go Scuba Diving?
Scuba Dive Kukulkan Cenote (Mexico)
Scuba Dive the Red Sea (Jordan)
Belize: Life in the Underworld
Scuba L'Estartit (Spain)
Scuba Diving in French Polynesia
Is there a mexico cenote near me?
---