Italy is a dream destination for many travelers around the world. For those looking to explore Italy's culture and beauty, Positano is an ideal location. The town of Positano in Italy sits on the Amalfi Coast with stunning scenery overlooking the Mediterranean Sea. It has been featured in countless movies and books for its picturesque views that will take your breath away. In this blog post, we will highlight some of the best things to do while visiting Positano, so that you can plan your next Italian vacation!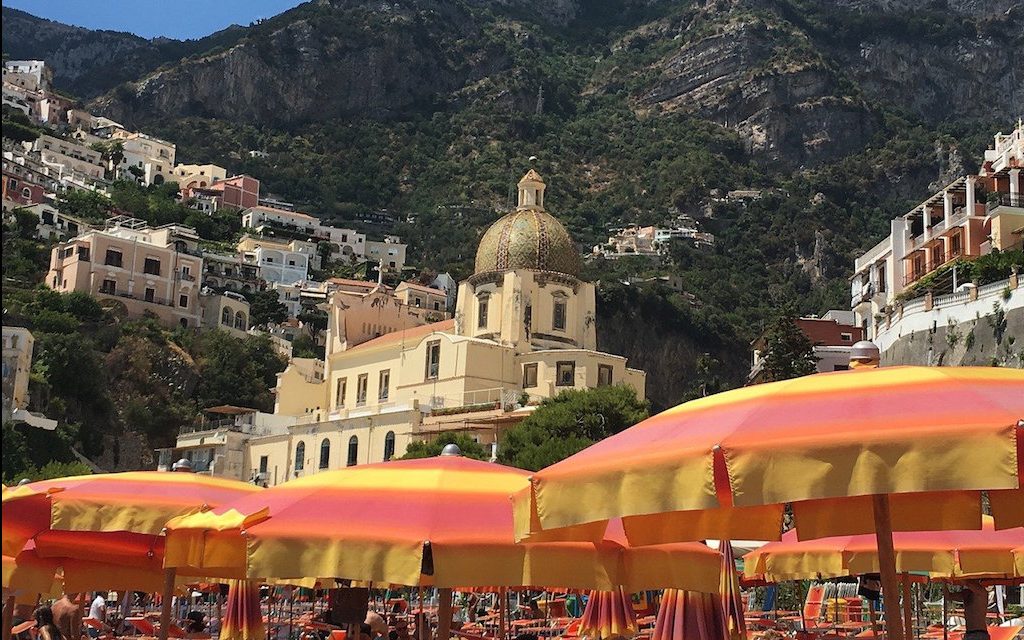 What is Positano known for?
Positano is known for its picturesque views overlooking the Mediterranean Sea. It has tiny, winding roads that run down to the sea and the streets are lined with many boutique hotels, restaurants, and places to shop. It is here where I spent many euphoric days taking way too many photographs of this gorgeous little village. And with all those photographs, Positano is a popular destination for vacationers looking to explore the Italian culture and its beauty. Oh, and don't forget the kitty cats you will see!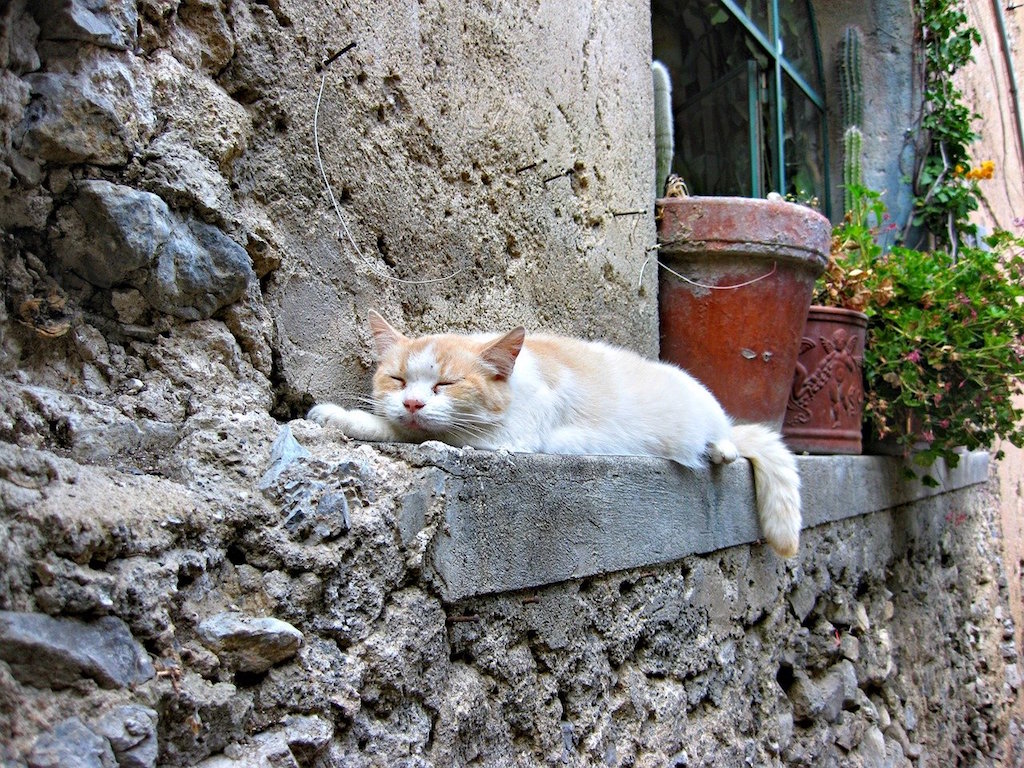 What is there to visit in Positano in Italy?
Positano is home to many things for tourists. Visitors can see the breathtaking views overlooking the Mediterranean Sea, enjoy decadent food offerings from Positano's famous restaurants, or take a boat tour out into the sea to see this beautiful region!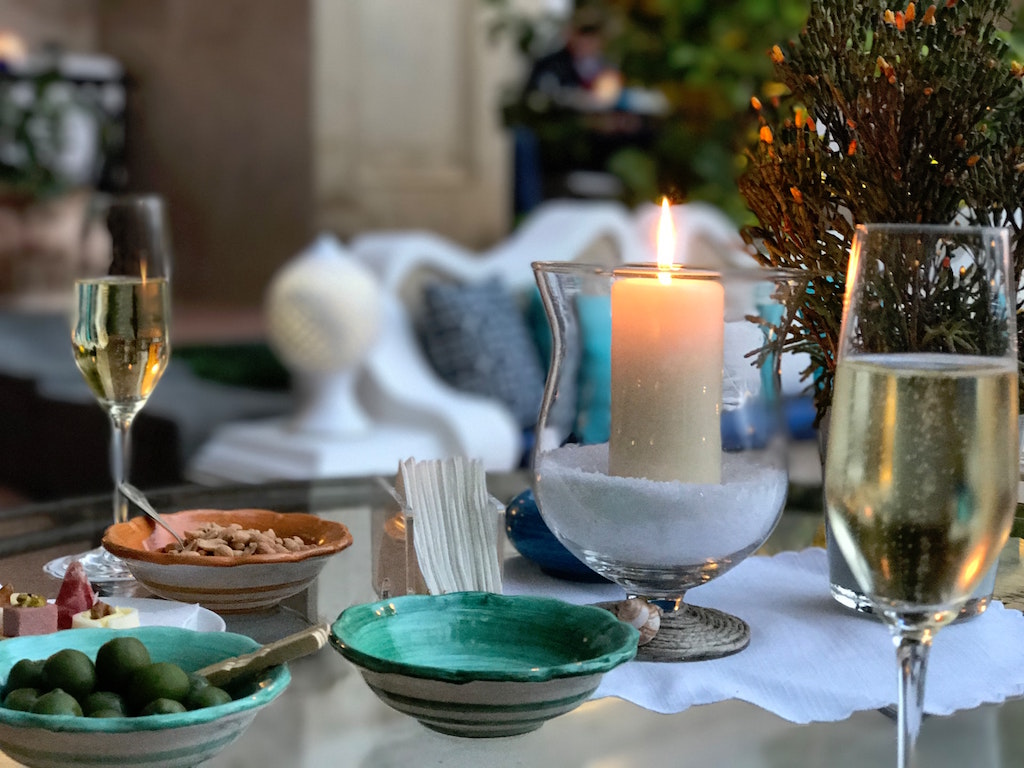 What are some must-see attractions in Positano?
There are many sights that should not be missed while visiting Positano! Visitors can take boat tours to see southern Italy's history up close at places like the Grotto di Lady Diana Amalfitana (popular site), La Casa Sul Mare Boutique Hotel & Spa (luxury hotel), and Il Focolare Ristorante e Barristeria (famed restaurant).
Some other popular sites in Positano include Luna Rossa Beach Club which offers an incredible view from its location on Chiaia Hill overlooking the Mediterranean Sea. It is perfect for when arriving by water taxi. These sites will give you insight into Southern Italy's history.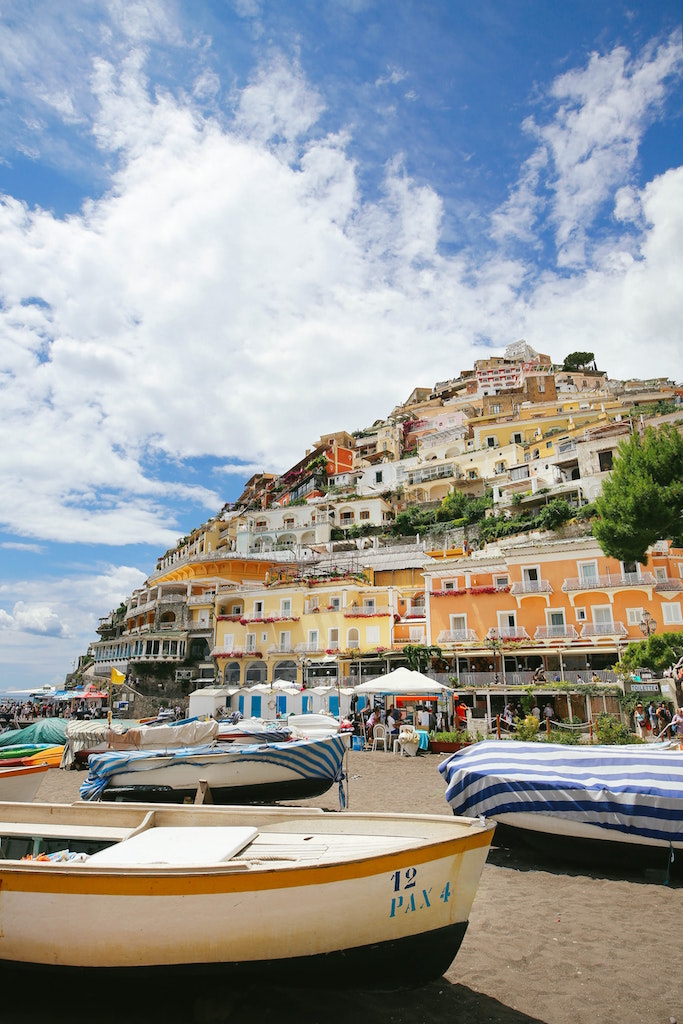 ---
Recommended Reading About Italy:
Authentic Italian Recipes for the Soul
TOP 7 Things To Do In Genova Italia
---
Plus a few more Must-See Attractions in Positano
Positano is a must-see destination for everyone! With the picturesque views of the sea, decadent food, and incredible attractions to explore, this small town will be sure to leave you with unforgettable memories.
-Spiaggia Grande: Known for its natural beauty, this is the prime spot to take your swimsuit and head down a dirt path to find a secluded beach cove with crystal clear water. That's what I did! Spiaggia Grande is the most popular and most beautiful beach in Positano. The Grand Beach at Spiaggia Grande has dazzling white sand from crushed seashells which gives off a glow under the moonlight that makes it perfect for taking photos.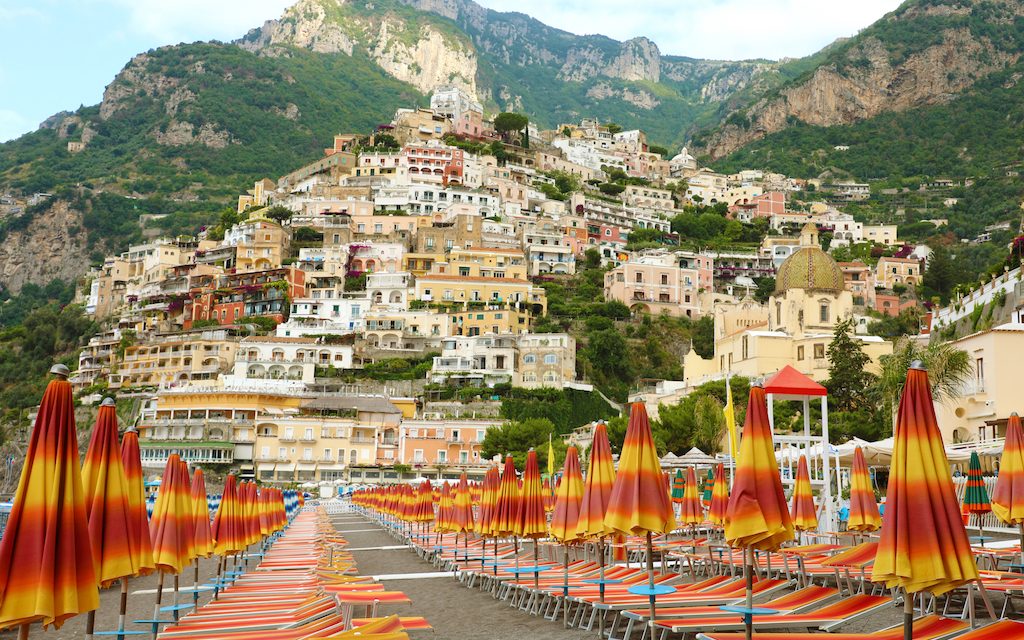 The Grotta dello Smeraldo: This grotto was created by nature with spectacular colors of green water over rocks inside of blue sea water found along the coast. It can be accessed by boat or foot from Marina Grande where you can spend hours exploring this natural wonder.
–Chiesa di Santa Maria Assunta: Built between the 12th and 18th centuries, visitors have called this the most well-preserved example of the Gothic style in Italy. This is one of Italy's most iconic gothic churches that are worth exploring to find your way through its maze-like structure with many hidden treasures along the way (and it's not just for those who love history).
*Ascend to Chiesa Santa Maria della Pietà (Santa Maria del Monte) – this is one of my favorite churches and it's only about two minutes from Marina Grande! The marble staircase leading up to the church has been worn down by centuries of visitors who come just to touch its medieval walls. Who knows? You might be able to feel something too.
This is also where many locals go on their first date – so pack your loved ones close because there may not be another chance like this again. Spend a bit of time exploring its churches, too – I found two doors that lead to chapels you don't see on one of their tours.
-Villa Romana La Renella: This ancient Roman villa from around 100 AD is home to some incredible mosaics that you shouldn't miss out on seeing during your time at Positano. (Although I should mention that reservations are required).
-Chiesa di San Francesco d'Assisi: A magnificent church in the heart of Positano, it has a stunning waterfront position with views over the Amalfi coast.
What are the best outdoor activities in Positano?
Cruises: You can take a boat tour of the Amalfi Coast, Capri, or Positano. Cruises on the Amalfi Coast allow you to see some of its most picturesque coastal towns;
Snorkeling and diving: For those who love exploring underwater there are plenty of opportunities for snorkelers to explore in the pristine waters around these towns.
Surfing: Bask on your surfboard with ideal conditions at Hossegor Beach just outside Biarritz, where you will also find an amusement park and many cafes as well. They also have some great waves! If you're looking for more serious waves head over to Namib Desert Surf Camp and get lessons from locals about how they have adapted their surfing lifestyles into everyday life due to seeing one wave per month.
Kayaking in Naples Bay is not only fun, but it is a great way to explore the coastline in an eco-friendly way.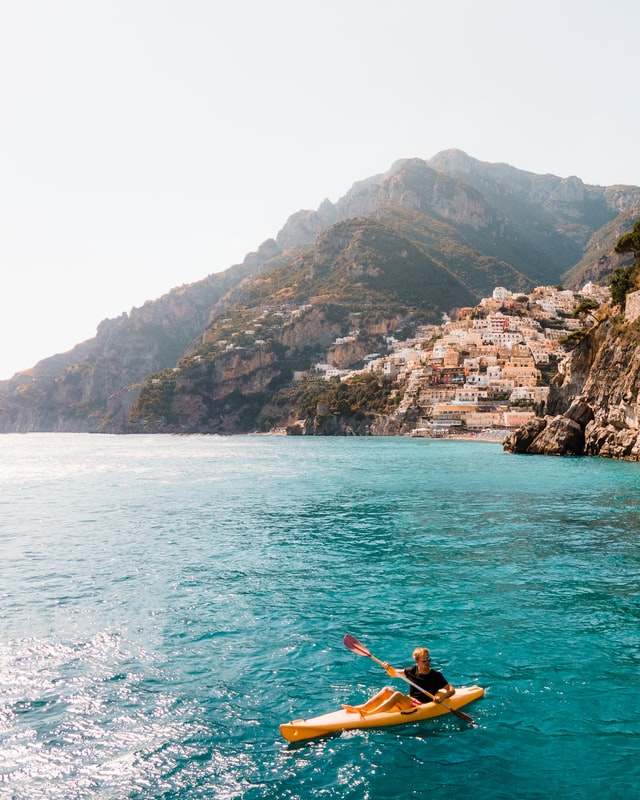 -Hiking, you can hike any of Italy's famous National Trails like The Via degli Dei or Il Cammino di Santiago, which has recently been updated and rebranded as St James' Way – The World Heritage Walking Route.
---
Furore, The Most beautiful place on Earth!
---
Top Three things to do in the area away from Positano:
Explore Tuscany's Chianti wine country. You can explore on your own or book an organized tour which will take you there. We explored this beautiful place by doing a self-guided day trip and I would recommend it as one of my favorite days while we were there. From here you can make your way to Florence, Siena, or Rome.
Learn more about Pompeii, Herculaneum, and Mount Vesuvius with a visit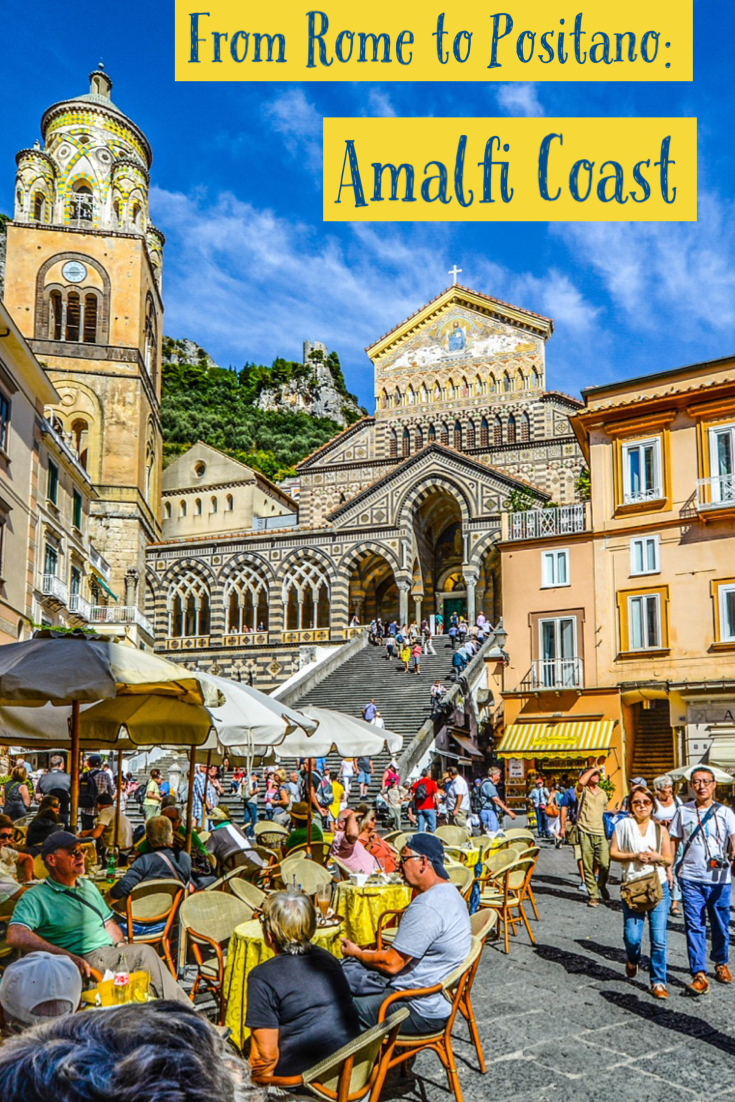 Discover Rome on your own or book an organized tour of the city that will take you to major attractions like Vatican City, Colosseum, and Pantheon; Venice is only two hours away by car.
This is exactly what we did. We landed in Rome, rented a car, and made our way down the Amalfi coast.
A few of my favorite spots:
– Ancient Etruscan tombs and archeological park at Cerveteri: In the port town of Civitavecchia you can explore an ancient archaeological site from 700 BC where over 650 graves are preserved in a large national forested area that is home to several species of local wildlife as well. The museum here has artifacts that date back millennia!
– Of course Positano: The town of "posies" is famous for being one of Italy's sunniest spots. But Positano also stands out because of its smaller size relative to what you might find in Amalfi or Ravello. This makes it feel homier (and less commercial). We found ourselves walking around different parts that had their own unique charms like restaurants here are super affordable. So grab some fresh seafood pasta at one place then head over next door for gelato… not much better than that if you ask me! In fact, I love Positano!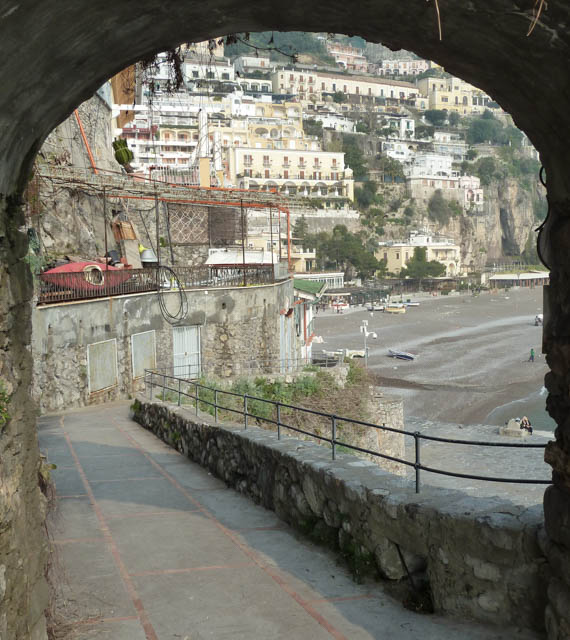 – Lunch on Isola Bella: After exploring for hours we were ready for lunch so we took the ferry across to this uninhabited island with minimal tourism infrastructure, but big views. Gorgeous little coves await visitors who venture down one side and find themselves surrounded by greenery while animals roam the area on the other. There's a beach on this island too and a castle to explore – we loved it!
The town is pretty walkable so if you're looking for a day of exploring and don't want to rent a car, we recommend walking the town. You'll find some incredible restaurants, cozy cafes that look cute from the outside but are actually great spots for brunch on a Sunday morning, churches, and cathedrals worth checking out…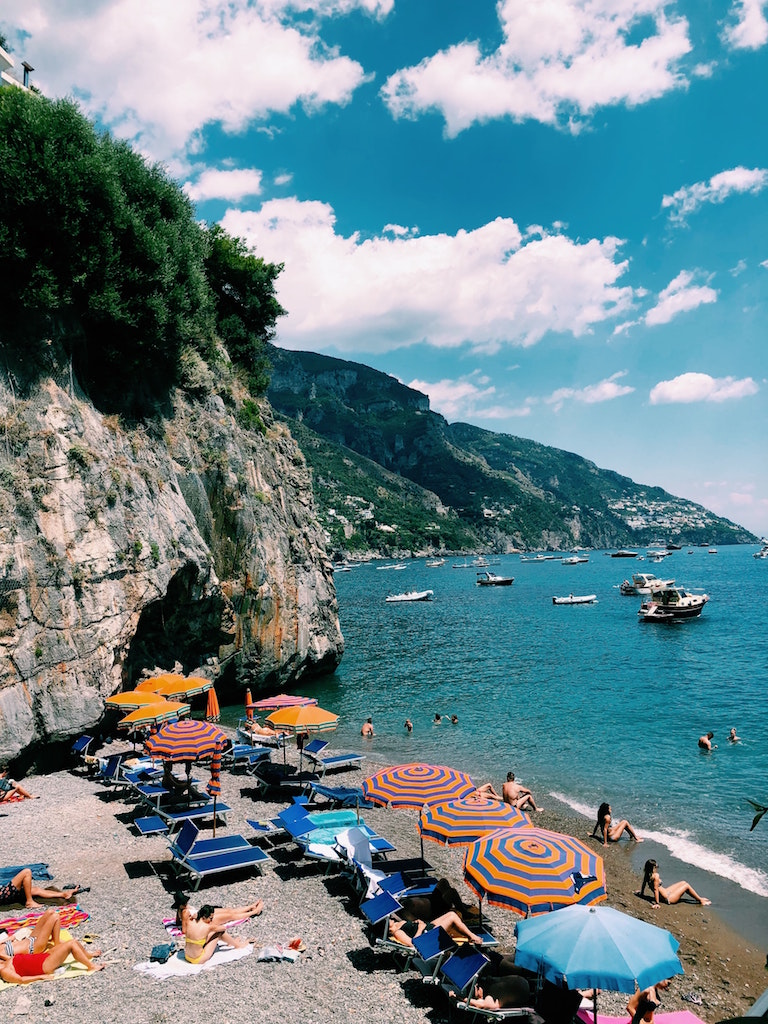 – And frankly speaking, I could go on all day about how much this place will make your heart happy – there's just something truly special here! But if you need more convincing then keep reading because I'm about to tell you why Positano is perfect for anyone who loves Italy in their own way; My husband and I went there on our 15th wedding anniversary, and honestly, we had a ball.
Is Positano great for Couples with kids?
Positano is also a great destination for families with children. So if you want to bring your kids, you can take them on boat and swimming excursions in the Bay of Amalfi. You can visit places like Grotta dello Smeraldo or Monte Solaro, the latter of which has an incredible view overlooking all of Positano's charm below.
Does Positano Allow for Cars?
Before starting anything else, remember these two things: Positano has no cars inside its boundaries, so you'll have to rely on public transportation.
Positano is a sprawling town with no central point and it doesn't have sidewalks, which can make exploring the city in person difficult for visitors who don't speak Italian or understand any of the signage.
Extra info: Whether you're staying for a day, or an entire week, here are some of the things that I think most people will enjoy doing while they're in Positano.
What should I know before visiting?
Be aware that Positano is very touristy (especially during summer) meaning crowds are common outside shops and restaurants.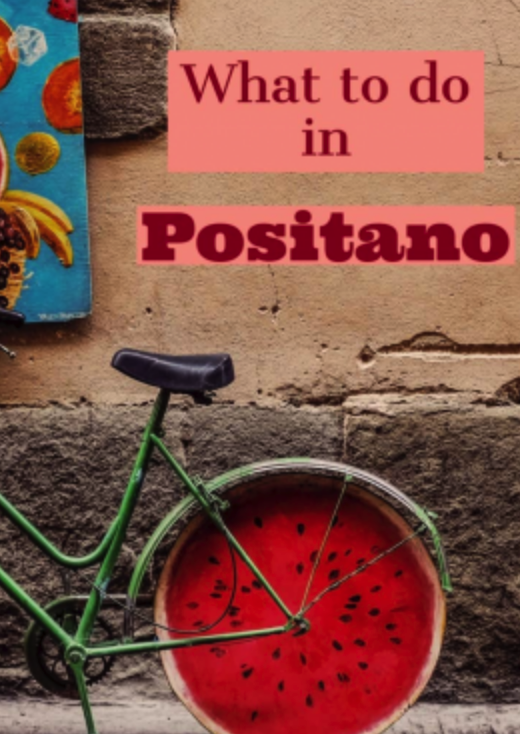 Naples Airport offers flights throughout Europe as well as domestic destinations such as Florence (FLR) just one hour west of Positano – which means it's also easy for visitors who want to spend less time driving during their vacation.
How long do you need in Positano?
I think a week is more than enough to enjoy all the beaches, restaurants and shops Positano has to offer.
What is a GREAT Day in Positano?
I would recommend starting one of your days here by surveying the local church, San Francesco d'Assisi. Then you should head towards one of my favorite spots in Positano: Villa Romana La Renella. Finally, I would end a day at Positano with dinner overlooking the Amalfi coast and some world-class gelato on Via Roma which is just down around from where you can view the Spiazzo Grande (or Grand Beach).
Which is better? To stay in Sorrento or Positano?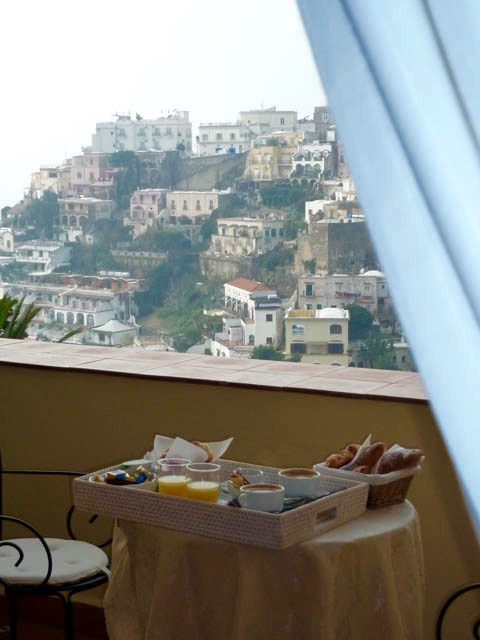 I would always recommend staying in the town of Positano, as I find that it offers a more authentic experience. The Amalfi coast is filled with small villages like this one – all worth exploring for their own unique character. In addition to beautiful beaches, you can also see ruins from ancient civilizations,
If you are looking for an experience that will capture what's most unique about Italian culture, Positano should be on top of your list!
---
Best Books about Italy to Read BEFORE You Go!
Read more about Italy before you go! Some of the best books about Italy are:
Eat, Pray, Love
The Talented Mr. Ripley (This movie is my Favorite!)
Under The Tuscan Sun
---