Food and travel are a match made in heaven. And for the most ardent of foodies, travelling is all about expanding their culinary horizons. They are often searching for something new, fresh, and unique and are willing to travel far and wide for it.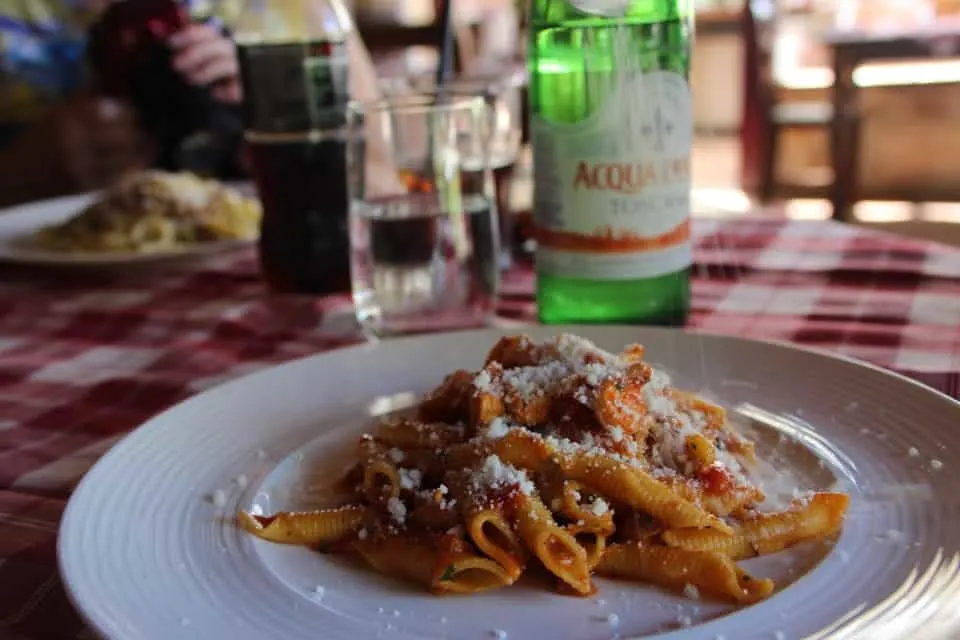 ---
What's in this post:
hide
The Top Luxury Destinations
for Foodie Travellers
---
---
If you're looking for that perfect destination that can offer the best foodie experiences that money can buy, you should venture into these mouth-watering destinations.
Italy
Pizzas and pasta are arguably some of the most loved culinary dishes in the world, so it's easy to see why Italy has a good reputation for gourmet travel. Almost every region in the country has its own specialities. So you might find it a bit daunting to decide where to go.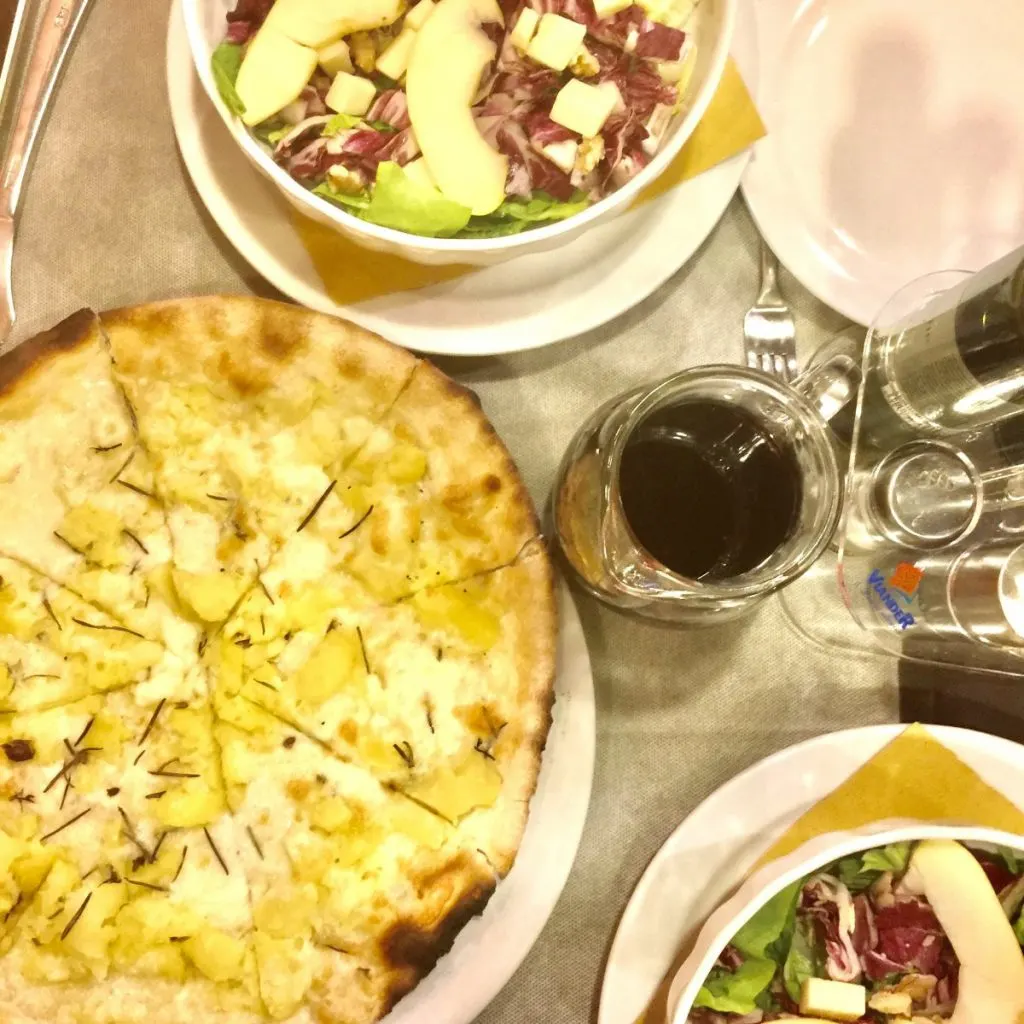 But if you're here to taste the world's best pizza, Naples is the best region to visit. Everywhere you go in Naples, you'll find steaming pizzas freshly baked in wood-burning ovens.
Meanwhile, Puglia is a region that specialises in orecchiette pasta with a special kind of broccoli cutlets. For the best tortellini, Bologna is the place to be.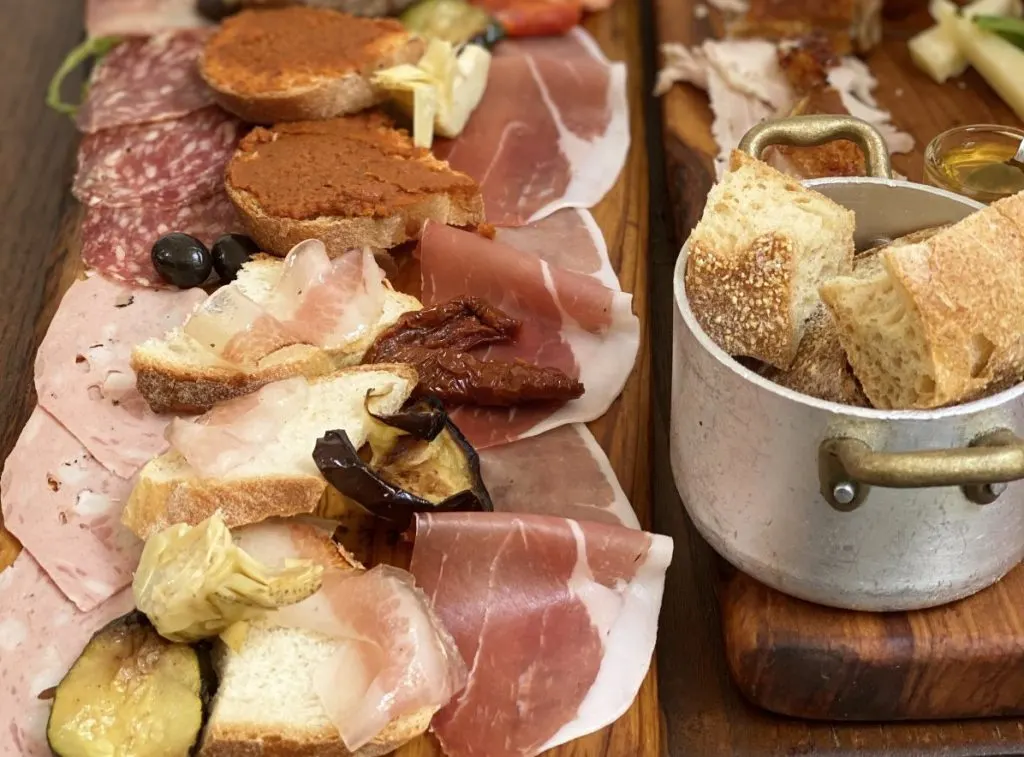 When it comes to wine, nothing can beat Tuscany. Besides, the region is famous for its scenic vineyards. It's where you can taste delectable Chianti wines. Of course, the region has its share of incredible foods to try. Pappa col Pomodoro, a delicious bread soup with tomatoes, is a must-try! Wherever you go, do not forget the golden rule – eat according to the season!
Iceland
Icelandic foods are among the healthiest in the world. The country might be more famous for its stunning landscapes, its food and wine are also worth a try! Thanks to crystal clear waters and abundant fresh air, Iceland has the freshest produce that can make excellent ingredients for what would be the healthiest food you have ever tasted.
The best part is that you can sample these delicious dishes when you explore the country's most famous natural wonders along the Golden Circle Route. But if you want to venture far, rent an SUV and travel Iceland to the more remote places to try authentic Icelandic dishes.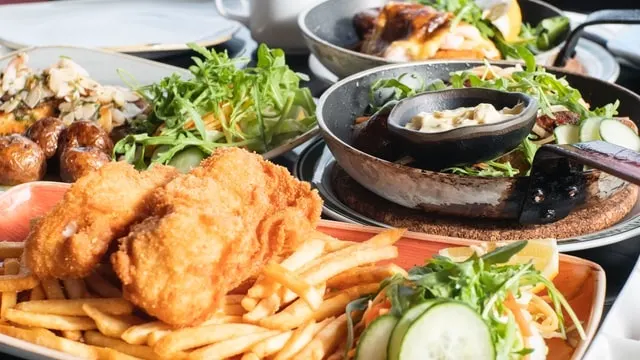 While it's possible to explore Iceland's food scene on your own, having a local foodie to guide you will make the experience even more unforgettable. You will find many food tours in Iceland led by local guides who know where to find the tastiest local foods. You will visit local food markets and farms during your tour to experience farm-to-table cooking.
There are also hands-on cooking lessons, where you learn how to prepare local specialities like Hakarl, Puffin, Skyr, Harðfiskur, and Plokkfiskur.
India
Curry fans will absolutely have a blast in India, where you can try the most authentic of all curry dishes. But be prepared for the explosion of different flavours that goes far and above any Indian dishes you have tasted back home. Each region in the country specialises in various styles and flavours, so you have a lot to explore on your foodie adventure.
Tuck in and enjoy your curry with flatbread or rice, chutney, poppadoms, or raitha to cut through the spice. Head to Jaipur to explore its pink-hued buildings and sample its scrumptious cuisines. As one of the few places that perfectly represents traditional Rajasthani cooking, you will find many interesting dishes to sample here. From Rajasthani thali to pyaz kachori and palak paneer, you will love it.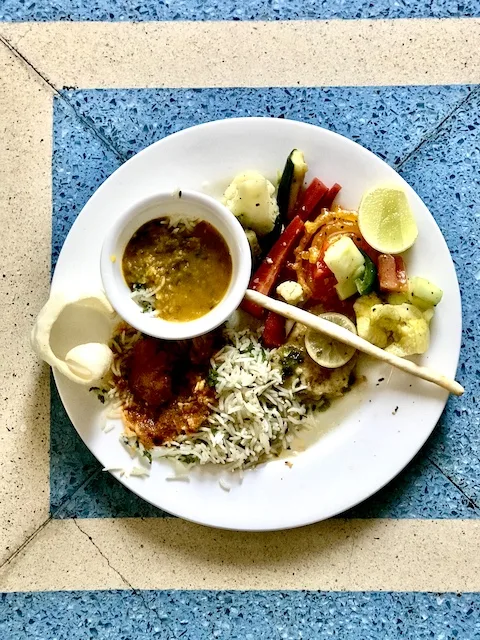 Chargrilling and barbecuing are also the norm in various parts of India, as cooking used to be centred around hunting expeditions. And as a predominantly Hindu country, the vegetarian options here are endless!
Thailand
Set along the crossroads of China, India, and Oceania, Thailand's culinary landscape features a blend of varying flavours and tastes. Its capital city Bangkok is often regarded as one of the best destinations for foodies, with its truly authentic and mouth-watering street foods.
Chances are, you have already tried and enjoyed the famous Pad Thai and green curry at home, but nothing beats eating the real thing. Other favourite street food dishes to try in the capital are the Som Tam, a spicy papaya salad, Khao Pad, a generous serving of fried rice, and Tom Yum Goong, a savoury hot and sour soup.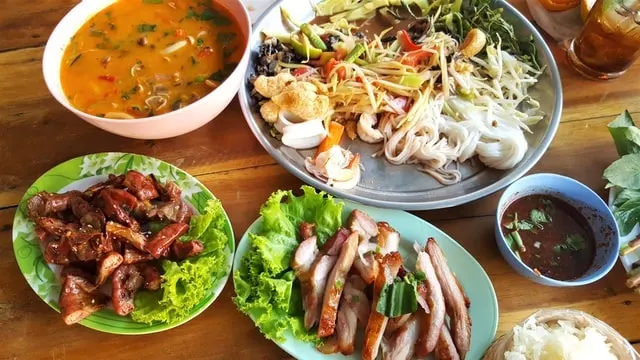 With just a single Thai dish, you can already experience everything, from salty to sour and sweet to spicy flavours, not to mention that distinct tang that's so typical of Thailand. The signature ingredients that make up most of these dishes include coriander, chillies, lime, and garlic. All these fragrant spices will come together to create powerful aromas in everything, from the hearty soups to the flavoursome curries and noodles. And don't forget Thailand's famous dessert – sticky rice with mango! This delectable dessert is made with glutinous rice, coconut milk, and the sweetest mangoes on the planet!
Aside from its delicious foods, one of the best things about travelling to Thailand is that it's very welcoming to all foreigners. The Land of Smiles is home to friendly locals who will be happy to welcome you to their land. As a matter of fact, gay travellers love Thailand in Southeast Asia.
China
China is a vast and diverse country, and so are its delicacies. Home to more than fifty ethnic minorities and bordered by so many countries, the food scene of China has various influences. You'll find rich and warming dishes in the cold Northern provinces, while the southwest is more famous for its canton dishes.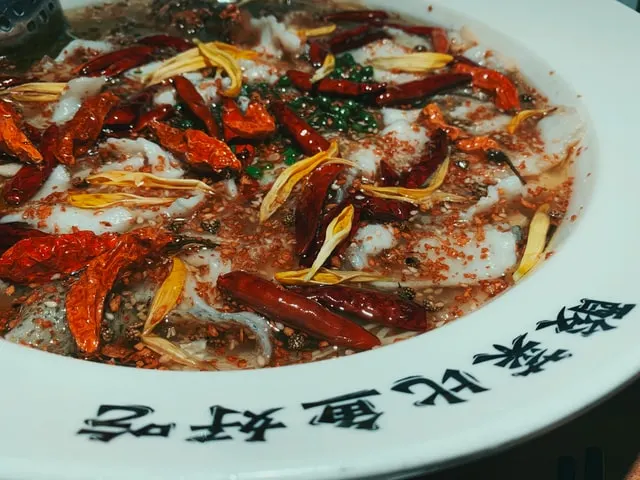 One of the best places to go on a food trip in China is Shanghai, a modern city along China's east coast. The city's most famous delicacy is dumplings. Traditionally, the dumplings are filled with minced pork. But there are also other versions, such as crabmeat. If you happen to visit the country's capital of Beijing, don't miss the chance to sample the Peking Duck. Dating back to more than 600 years from the Ming Dynasty, it's the city's most famous dish.
Chongqing is the best place to go if you're into soup noodles. This sprawling city in China's Sichuan province is famous for its spicy cuisines, including hotpot and mouth-watering hot and sour glass noodles.