Are you thinking of traveling south of the border? With Covid-19 restrictions across the globe being eased lately, it is not surprising that many U.S. travelers are thinking of going to Mexico. Aside from its close proximity to the US, travelers are already familiar with the country too.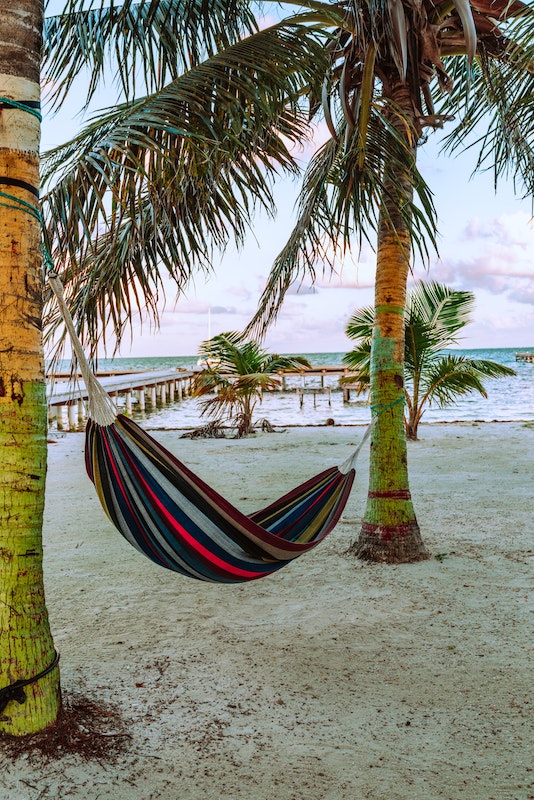 ---
What's in this post:
hide
Is Tulum Open for Travel Right Now?
Yes!
---
---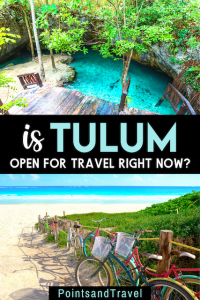 In fact, since many European destinations are not yet open to tourists, many have turned to Mexico for their vacation. The Washington Post mentioned that the Quintana Roo state experienced an increase in travelers from the United States. You can see this from social media posts not only last week but these days too. This is not surprising since this city is home to popular destinations like Playa del Carmen, Tulum, and Cancun.
Before, Carlos Manuel Joaquin Gonzales, the governor of the state of Quintana Roo, mentioned the rising cases of Covid-19. However, he did not move to go on a total lockdown but rather maintained an orange warning. Aside from that, the Mexican government never closed its borders to travelers since they rely on tourism to support their economy.
However, this does not mean that there are no travel restrictions in the country. In fact, you should take a look at the stoplight system to determine which areas can remain open to tourists and those that should be closed. Aside from that, it would be a good idea to check if there is any new information with regards to travel to Mexico City from New York City.
Entry and Exit Restrictions in Mexico
The northern border of Mexico with the United States has been closed since the start of the pandemic. This includes other land borders in the country. However, it is possible to fly out to the country that is best known for its white sands and blue waters. The good news is that international travelers can visit Mexico without quarantining or even having a negative Covid test.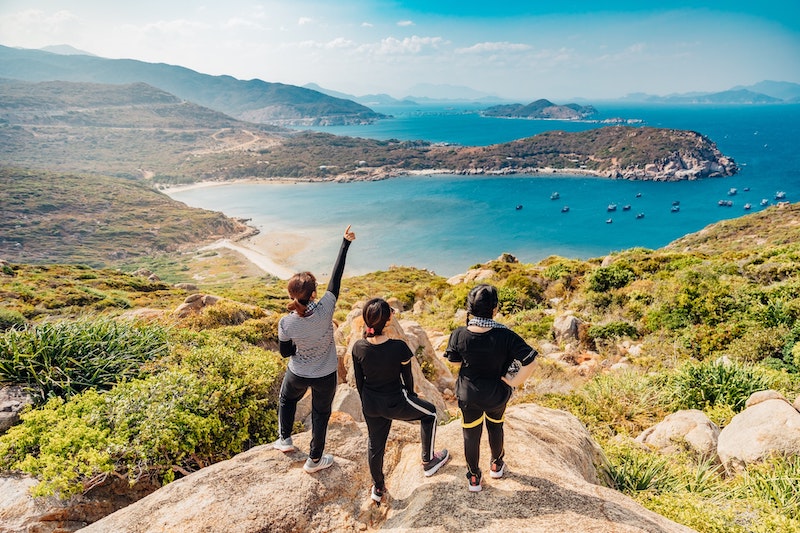 Entry requirements to the country include submitting a health questionnaire prior to entry. You will receive a QR code that the airport personnel will scan before you can enter the country. Other health protocols that are put in place in airports include masks at the airport and social distancing.
U.S. citizens, as well as foreign tourists who are heading to the United States, must have a negative Covid-19 test at least 3 days before their flight. According to the CDC, American travelers and foreign visitors entering the United States need to present a negative test upon entry. This can be from rapid antigen tests that can be taken in accredited hotels and medical centers from the originating country.
Is Tulum Open?
The good news is that most areas in Riviera Maya like Tulum Mexico are open. Tulum is known to be part of the Caribbean coast with palm trees and a beach area that is gorgeous. You can reach it from Cancun Airport.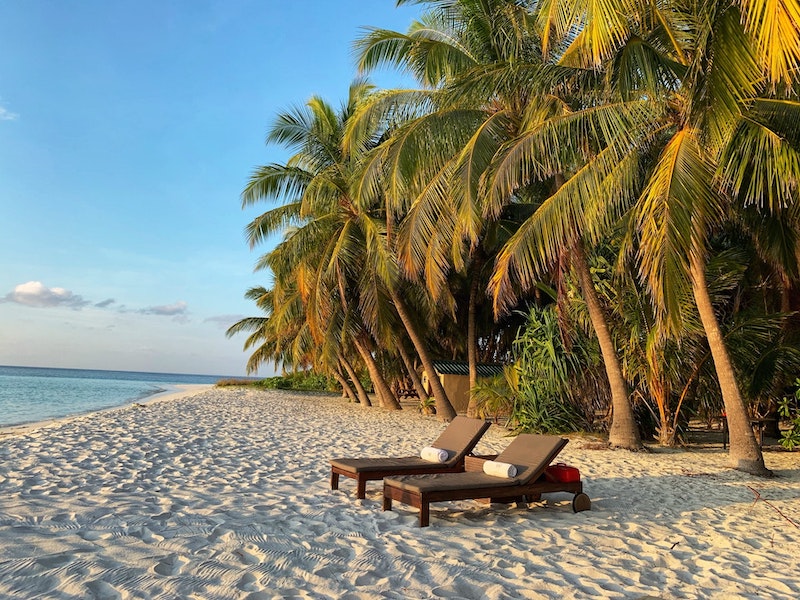 Fortunately, Tulum town remains open. You can get a rapid test in select hotels in Mexico. You need to have a PCR test before traveling back to the United States. That said, let's take a look at what areas in Tulum are open.
Tulum Ruins
The archaeological sites in Tulum are open to the public. However, you need to arrive early to gain admission. The maximum capacity of private tours is up to 10 people only. Take note that there is a limited capacity of tourists per day. Aside from that, temperature checks will be done at the entrance. And the mask mandate is still in place. Among the Mayan Ruins of Tulum that are open are Chichen Itza and Ek-Balam ruins.
Tulum Beaches
The beaches in Tulum are among the top tourist destinations in Quintana Roo. It is difficult to choose which Tulum beach to head out to first, to be honest. The good news is that the public beaches are open to everyone.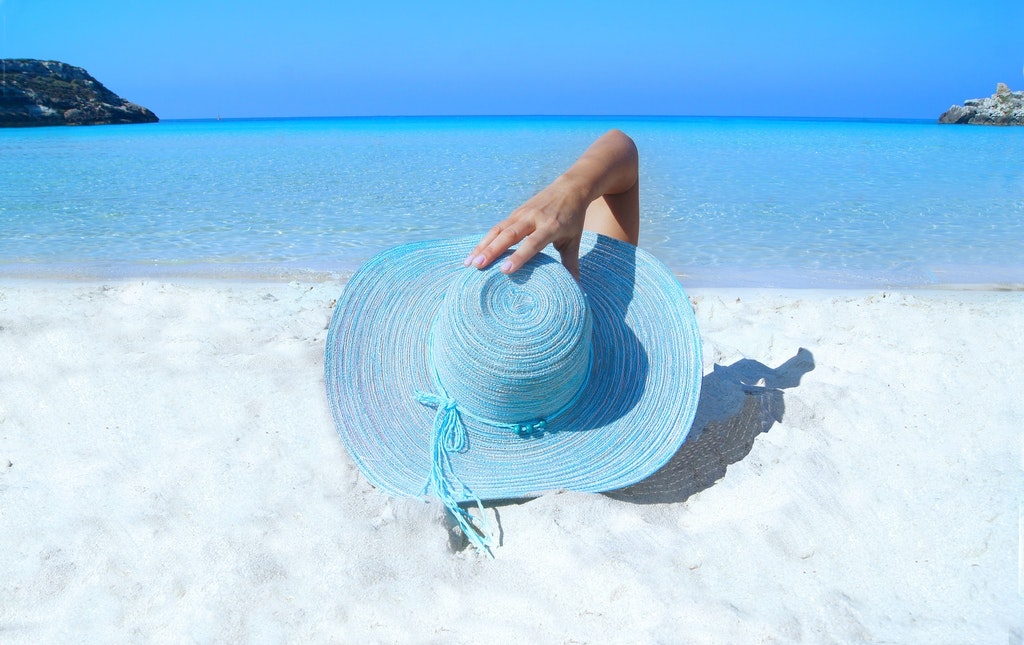 Meanwhile, see to it that you include the best beaches that Tulum can offer in your itinerary. Among these are Playa Pescadores, Playa Paraiso, Las Palmas, and Playa Ruinas. Aside from these beautiful beaches, you should also check Sian Ka Biosphere Reserve and Tulum cenotes too. It is possible for you to swim in the cenotes too. However, make sure that you know the rules and regulations in these areas as some limit the number of people in these public places.
Beach Clubs in Tulum
Your trip to Tulum will not be complete if you don't visit any Tulum beach club in the area. A day pass will only cost you between $50 to $100USD. In addition, you will be given free access to their beach beds, lounge chairs, and other facilities.
Among the best beach clubs that you will find here are Coco Tulum, La Zebra Tulum, and Casa Malca. Some will add the cost of the drinks and food to your entrance fee. However, if you are on a budget, you can always grab your beach bag then head to the beach. The popular beaches are free but you will not have access to amenities like bathrooms and showers. But you can still save on fees if you go to a beach club during their Happy Hour.
Tulum Cenotes
Cenotes are open in Tulum. However, most of these are privately owned and will have different restrictions and requirements. Aside from that, they will open to a limited number of people per day. There are others that limit the hours that one can swim in the cenote. The good news is that there are several cenotes near the town of Tulum.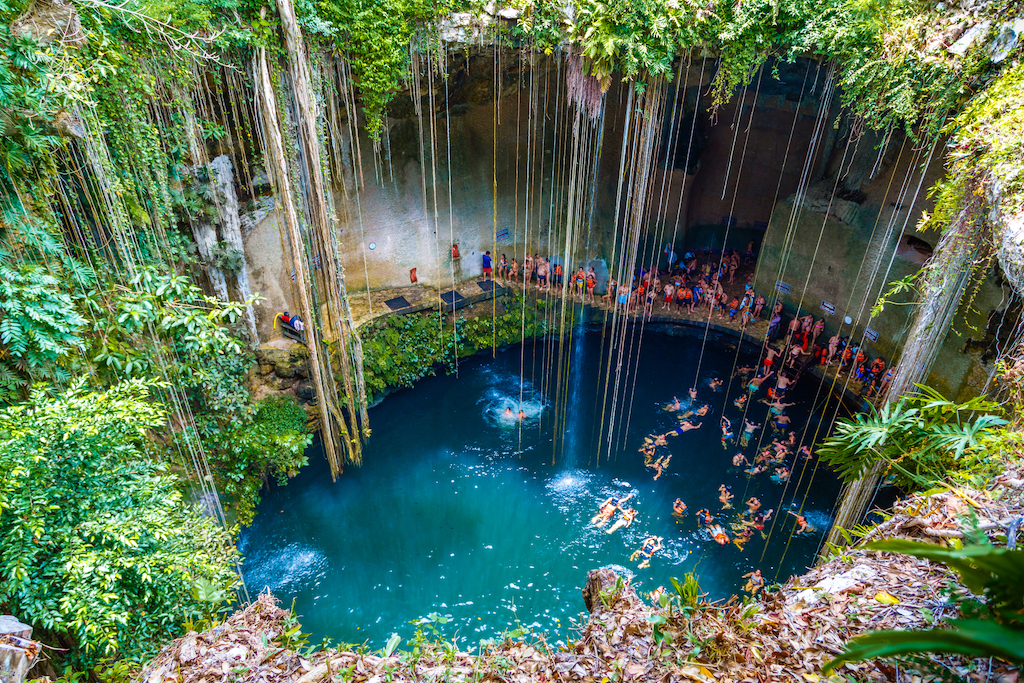 If you are wondering what cenotes are, these are underwater sinkholes that contain crystal clear blue waters. There is a large concentration of cenotes in the Yucatan Peninsula which you don't want to miss. Which ones should you include in your family vacation?
First, there is the Gran Cenote or Big Cenote. It is one of the most Instagrammable cenotes and with good reason. You can easily see the bottom of the pool! However, it can get crowded here during the day, which is why it is best that you arrive early.
Second, the easiest way to visit two cenotes without going too far is to come to Cenote Tankah and Cenote Car Wash. These two are beside one another which means your travel time will be cut short. Cenote Tankah offers a zipline that gives you a good view of the area from above. On the other hand, if you prefer a more laid-back vibe, then cenote Car Wash is for you. These cenotes are off the main road so you might want to rent a car or ride a bike to get here.
Is It Safe to Travel to Tulum?
Yes, it is safe to travel to Tulum for most travelers, especially American tourists. However, keep in mind that just because you have proof of vaccination you will not be at risk of getting Covi-19. You still need to practice social distancing and wearing masks even when the restrictions have been lifted compared to last year. Additionally, bring a hand sanitizer wherever you go to disinfect your hands. Do this for medical purposes.
According to the United States Center for Disease Control, unvaccinated travelers will need to present a negative PCR test before traveling.
Other Areas Open in Mexico
American Airlines and other airliners are often traveling back and forth from the United States to Mexico. This is in line with the lifting of travel restrictions in the US. In order to attract more tourists, fares have been reduced significantly. In fact, it won't be difficult to find a great deal to visit Mexico. Just make sure that you check the stoplight sign for each area in Mexico to know their risk status.
That said, there are other areas that are open to visitors in the country. Let's take a look.
Cancun, Cozumel, Playa del Carmen
Like it was mentioned before, Quintana Roo is on the orange list. This means that there is a 50% capacity limit on hotels, restaurants, bars, and tourist sites. Public parks and public spaces like golf courses, theme parks, and beaches are only allowed 30% capacity. However, this can change depending on the status of Quintana Roo.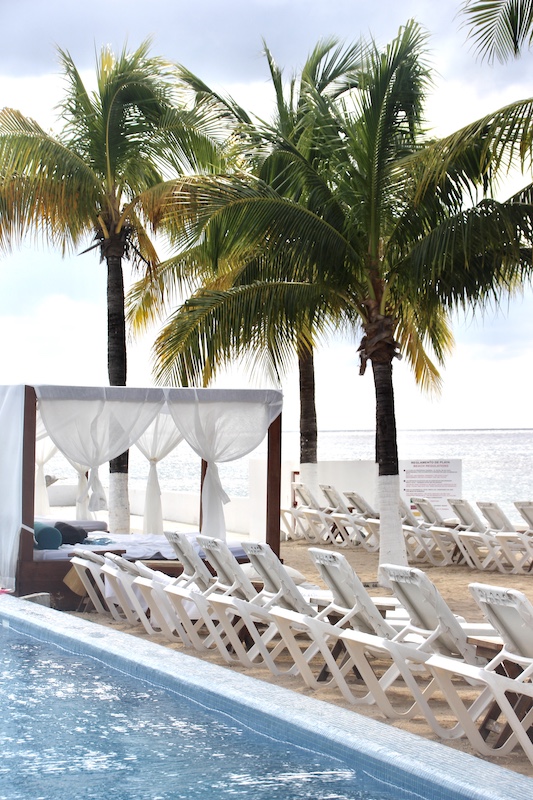 Cancun, which is one of the popular destinations in Mexico, is on orange. However, if you are looking for safe travels, you can visit nearby Puerto Morelos. Aside from their numerous inclusive resorts, you can also find several historic sites as well.
Cabo San Lucas, Los Cabos, and the Los Cabos Corridor
Both Baja California and Baja California Sur are under yellow light. This means that they do accept 70% capacity in all areas. You can visit vegan restaurants, convenience stores, public areas, and other establishments with minimal restrictions. Aside from that, you can check updates on what other restrictions are put in place before heading here.
Isla Mujeres
Isla Mujeres is a small island where the Caribbean Sea and the Gulf of Mexico meet. Aside from that, it is just 8 miles (13 kilometers) away from the Yucatan Peninsula. The tourism council did not shut down the island from guests even with the pandemic ongoing. This means that you will be able to travel here whenever you want. However, there are time restrictions with regard to recreational activities. In addition, capacity for indoor dining and other businesses is only at 60% according to the world health organization
Puerto Vallarta and Punta Mita
Local authorities have seen fit to put these two under green designation which means that there is no limited capacity here. However, there are still sanitary measures in place like wearing masks indoors and social distancing.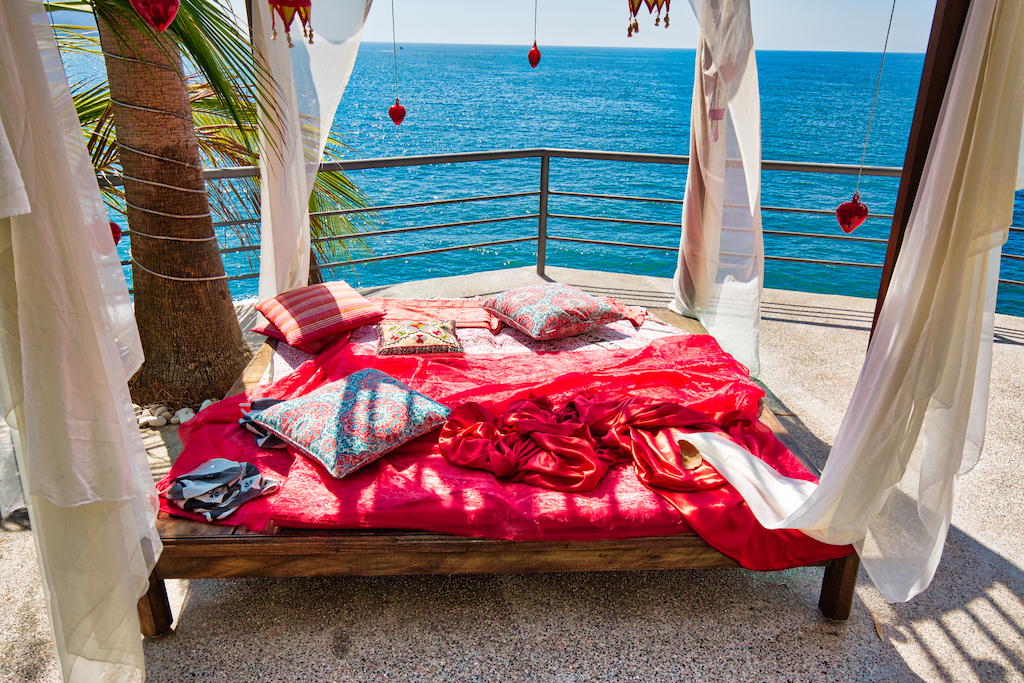 Merida, Valladolid, and Chichen Itza
The Yucatan state, which is home to the archeological site of Chichen Itza, is under yellow designation. This means that the bustling city of Merida and its businesses have a 70% limited capacity. Fortunately, the ancient ruins are open once more.
Oaxaca City and Puerto Escondido
Other areas that are open to the public are Oaxaca City and Puerto Escondido. These two falls under the green designation which means that there is less restriction in these areas. In addition, businesses are open to almost full capacity but social distancing and masks are still in place. The u.s. state department confirmed this.
Travel Insurance
Mexico is one of the best countries to visit in recent years. This is not surprising since it has plenty of historic sites, beaches, and resorts to offer. However, the ongoing pandemic has cut travel to this location short which affected their economy. This is one of the reasons why they still allowed visitors to come.
With world travel slowly gaining traction, it is not surprising that many tourists want to invest in travel insurance. Just like when you are insuring your body and your belongings, you can also do the same with your health. This is important as you travel to areas like Mexico.
Should You Travel to Mexico?
Traveling to Mexico is not a bad idea these days, plus there is plenty of public transportation. After all, many are experiencing pandemic fatigue and want to take a break from the lockdown. Fortunately, Mexico remains open to travelers as long as they present the necessary documents. Both vaccinated and unvaccinated tourists can enter the country as long as they present a negative PCR test result. Those who are traveling back to the United States need to present a negative PCR test too. Tourists can get their tests from hotels in Mexico.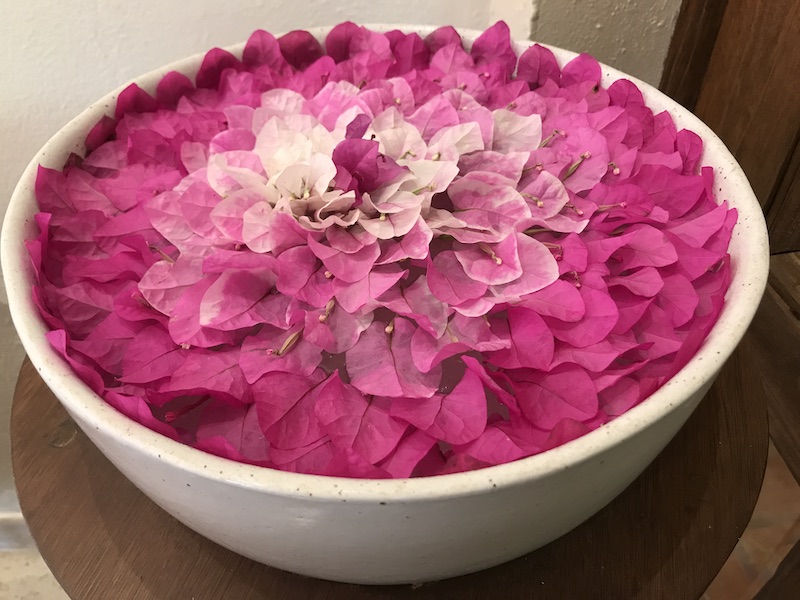 Mexico is a great option if you want to go on a vacation with your family. Aside from being close to the United States, it is not as strict as other countries when it comes to travel restrictions. However, it is important that you maintain health protocols while in the country for your safety. Practice social distancing and continue wearing masks both indoors and outdoors.
Aside from that, keep an eye on their spotlight system too. This way, you will know the risk status of each area in Mexico for nonessential travel. Keep in mind that the colors red and orange are among the high risks and restrictions will be put in place.