Mexico is a country that has much to offer in terms of culture, food, and attractions. It has an extensive coastline where you will find some of the best beaches in the world. In fact, there are about 500 beaches that you can find in the Pacific Ocean, the Caribbean Sea, and the Gulf of Mexico.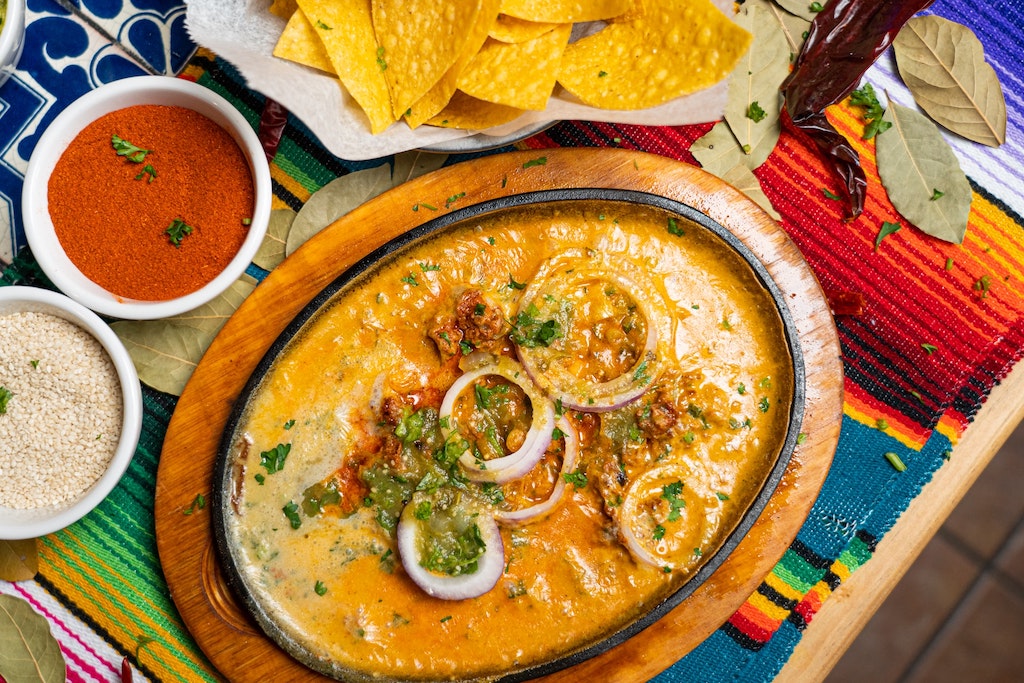 ---
What's in this post:
hide
Best Beaches in Mexico for Families in 2023
---
---
What's great about the Mexico coastline is that there is something for everyone. You can find beaches in secluded spots that are surrounded by dense jungles. Aside from that, there are those that boast sandy shores with calm waters making them the perfect spot for children. Plus there are areas that are suitable for surfers, snorkelers, and scuba divers too.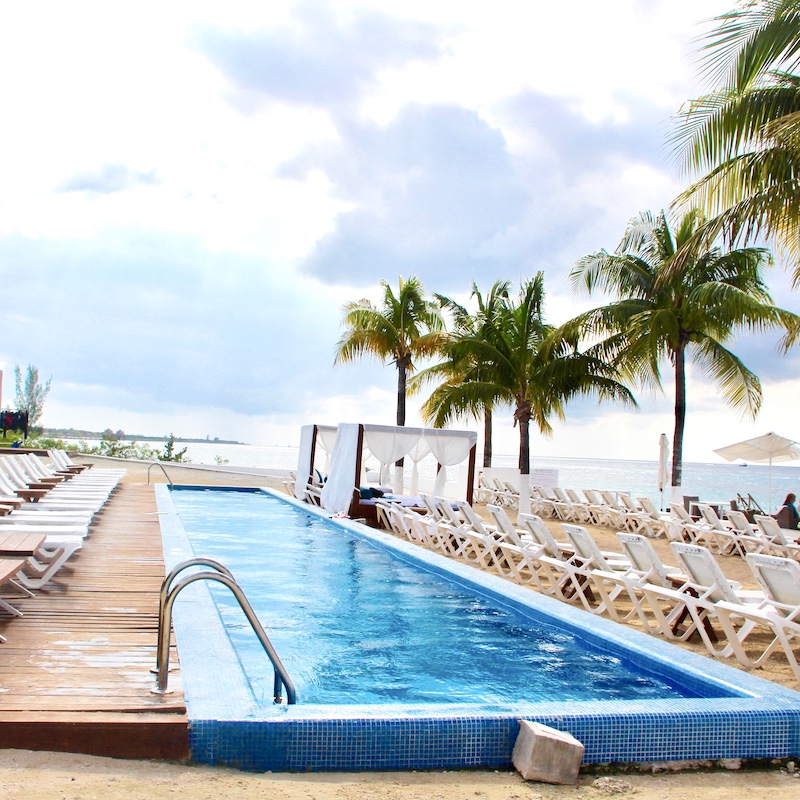 If you are heading to Mexico for your family vacation, there are a few things you should keep in mind. For starters, most of the beaches here do not have any lifeguards available unless you are in Puerto Vallarta or in Cancun. Regardless of whether you are flying solo or you are with your entire family, you can take a pick among the beautiful beaches below.
Popular Beaches to Visit with the Family in Mexico
Mexico City has been entertaining millions of tourists all year round. This is not surprising given that it is the perfect destination for those who want to relax and unwind with the whole family. It doesn't matter if you are looking for all-inclusive resorts or family-friendly resorts, you'll find them all here. That said, here are the best beaches that you and your family can head out to.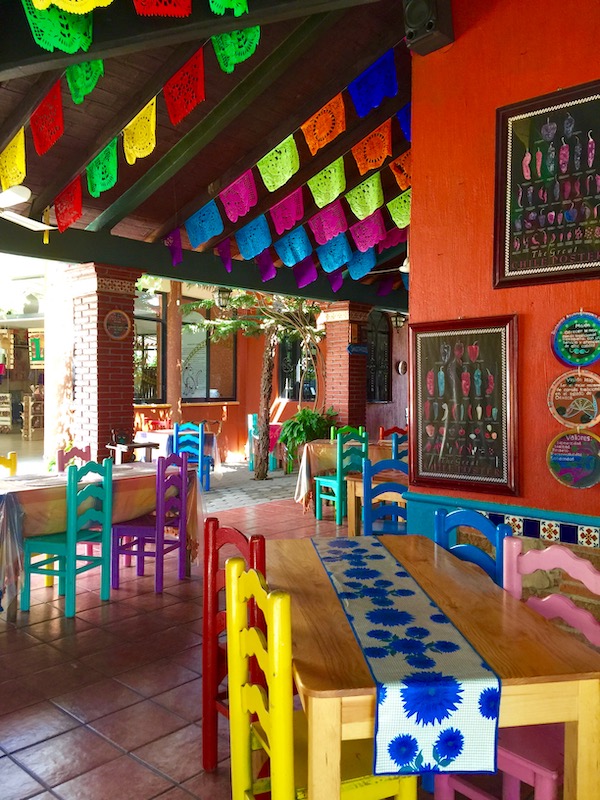 #1 Lovers Beach, Cabo San Lucas
Lover's Beach is known for its massive rock formations like the El Arco that rests in the Pacific Ocean. You can reach Playa del Amor using a water taxi which you can hire from the main beach. Your water taxi will take you around this impressive rock formation while providing you with interesting trivia about El Arco.
Afterward, you will be taken to the safe side of the beach where you and your children can go snorkeling. If you have small children with you, make sure that you keep out of the opposite side where heavy waves crash against the shore.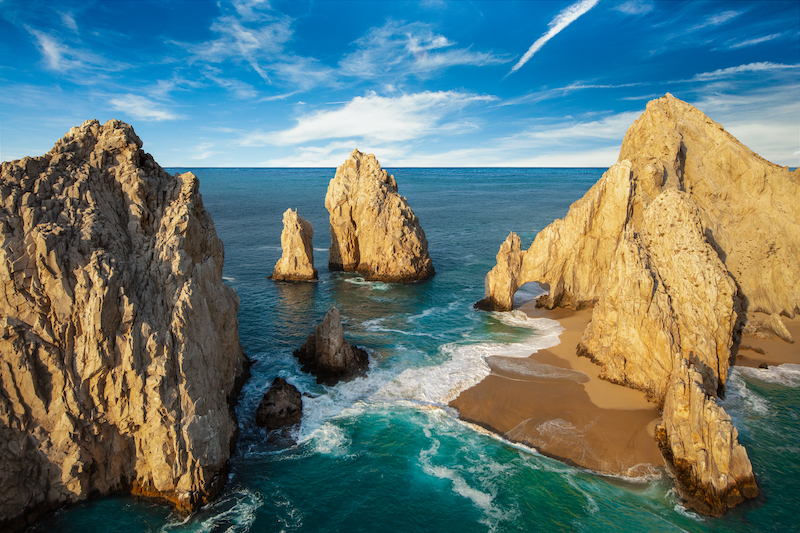 #2 Playa Esmeralda, Puerto Vallarta
Puerto Vallarta is one of the most popular resort towns that you will find in the country. It is found on the Pacific coast in Jalisco and is home to three spectacular beaches like Playa Esmeralda. Many have referred to this place as the best beach in this resort town and with good reason. It boasts palm trees, soft sand, and blue water.
Aside from that, Playa Esmeralda doesn't see many tourists because of its secluded location. But once you visit it, you won't be leaving any time soon. After all, the cove-like shape of the beach creates the perfect backdrop for families to enjoy the waters safely. The waters are calm making them ideal for toddlers and small children to swim in.
#3 Playa Las Animas, Cabo Corrientes
Playa Las Animas is a favorite among local families as well as tourists. You will find it south of Puerto Vallarta in Cabo Corrientes. The best way to get here is to go on a scenic drive down to the coast until you reach Boca de Tomatlan. From here, you will ride a panga with a fee of $3 each way.
The waters here are perfect for young children where they can catch gentle waves. Aside from that, there are different water sports that you can do here like parasailing, zip-lining, and snorkeling on a yacht. You can rent gear on the beach too.
Additionally, there are several beachfront restaurants where you can order fresh seafood and ice-cold drinks. Some offer private taxis that can take you back to the fishing village after spending time on the beach.
#4 Akumal Beach, Riviera Maya
Riviera Maya is home to a few famous beaches like Akumal Beach. It is a favorite spot for sea turtles who come and lay their eggs on the beach. Aside from that, if you like to go scuba diving or snorkeling, you'll find beautiful coral beds underwater. They serve as a home to plenty of marine life.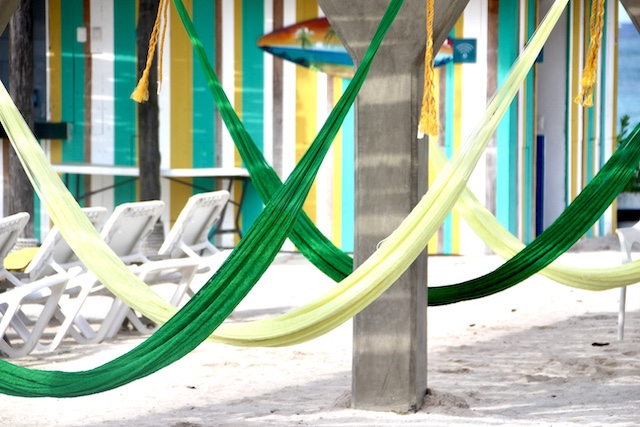 The good news is that there are five bays that you can check out with the whole family. Aside from that, you will be spoiled for choices in terms of restaurants, hotels, and bars in the area. You'll be happy to know that this area is safe for children to go swimming in. Also, you can find a secluded spot to have a bit of privacy even during the weekends.
#5 Cancun Beach, Cancun
Cancun Beach is one of the best places in Mexico. The beach stretches for 14 miles and boasts of white–sand beaches and crystal clear waters. Before, the beach was part of the Ancient Mayan Civilization. In fact, you can go on a day trip to the ancient ruins nearby if you like to learn about the country's history.
Aside from that, the coral reefs here are worth exploring through scuba diving, snorkeling, and jet skiing. Other water activities that can be done here are kayaking, parasailing, and paddleboarding.
You can satisfy your hunger in one of the several restaurants in Cancun Beach. They will give you the option to dine outdoors or indoors. These restaurants offer a wide range of Mexican specialties that will tickle your tastebuds for sure.
Cancun is similar to the Las Vegas strip thanks to the inclusive hotels, resorts, and entertainment in the area. The resorts here have several amenities like hot tubs, heated pools, and a swim-up bar among others. If you like the busy vibe of Las Vegas, this is the place to be.
#5 Isla Holbox, Quintana Roo
Isla Holbox is in the Yucatan Peninsula and is known to be a small island that is free from cars. You can find it nestled between the Gulf of Mexico and the Caribbean Sea. Once you reach the island you will be blown away by its beauty. Their white sand beaches complimented by the clear, blue waters are enough to take your breath away. Aside from that, Isla Holbox is home to a variety of animals like sea turtles, flamingos, pelicans, and sharks.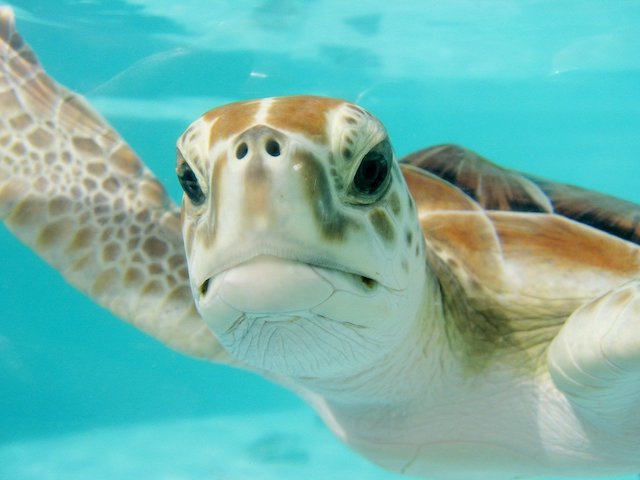 If you want to bring your family to a quiet beach for some privacy this is a good spot to go to. However, getting here requires some work on your end. For starters, you will need to take a ferry from Chiquila to here. If you are starting out from Playa del Carmen, don't expect it to be a short drive. It will take between two to three hours to reach this island.
#6 Playa Norte, Isla Mujeres
Playa Norte is the main beach on Isla Mujeres. It boasts pristine white sand and clear waters that look inviting even from afar. Families with children will love this place as the water is calm making it an ideal spot to do some water activities. Additionally, Playa Norte has several beach bars, restaurants, and accommodations that you can check out while in the area.
This area can get crowded during the weekends. The best way to beat the crowd is to arrive early so you can pick an ideal spot on the beach close to the water. This way, you will not miss out on the gorgeous blue waters and white-sand beaches that you and your family can enjoy together.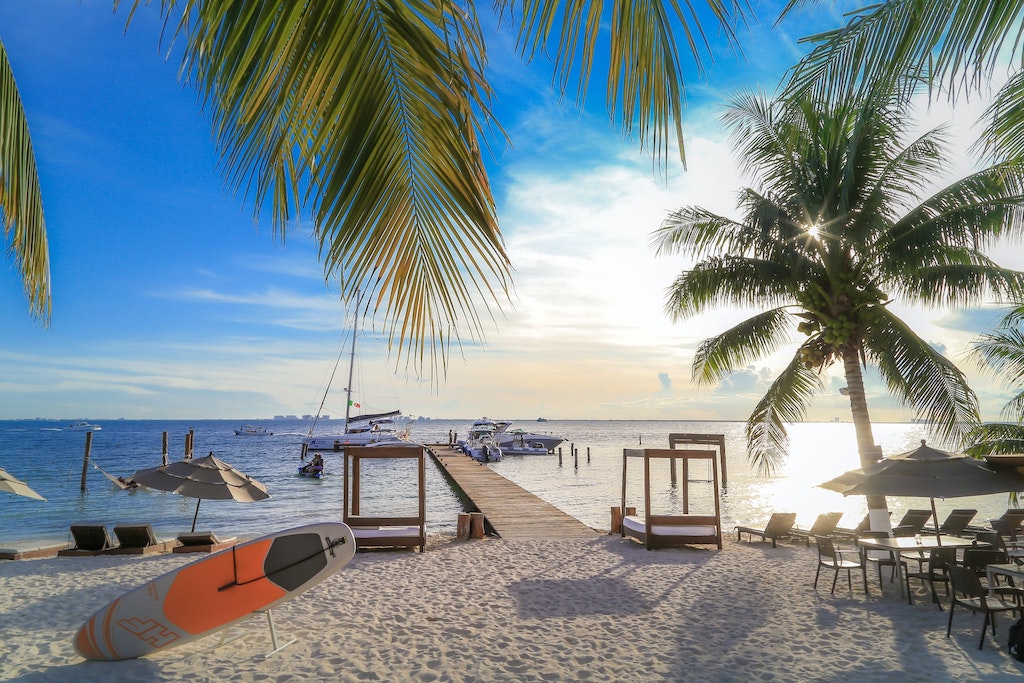 #7 Playa Balandra, La Paz
Locals consider Playa Balandra to be a fun place for families with children and with good reason. It has a stunning white sand beach and clear, shallow waters for young kids to swim in. Unlike other beaches in Mexico, Balandra tends to be deserted most of the time. This is not a problem because you will have the beach all to yourself.
You can spot several beach umbrellas and vendors here where you can purchase snacks from. Even though there are other tourists who visit this place, there are not as many compared to the more popular beaches. Also, this area is a Natural Protected Area. This means that the government is protecting its natural state against modernization. Aside from that, you'll enjoy a great view of the Sea of Cortez from here.
#8 Playa Mujeres, Cancun
There used to be only a handful of resorts in Playa Mujeres. In fact, this area is just near the Cancun Hotel Zone but it has changed over the years. Now, you can find the best family resorts here along with restaurants and bars that you can hang out in.
One of the best things about Playa Mujeres is that its beauty and pristine beaches remained the same. You can still experience peace and tranquility in resorts such as Beloved Playa Mujeres. On the other hand, you can book one of the family suites in the TRS Cora Hotel if you like. This way, you will be able to enjoy modern amenities while you are on vacation.
#9 Parque Fundadores, Playa del Carmen
The beach at Parque Fundadores may be busy, but it is spacious and gives you the best view of the turquoise waters. It is a great place to hang out with your kids because of its pristine sandy beach and gorgeous blue waters. Aside from that, the sun makes the water a welcoming place to cool down. You can swim or do different water activities like snorkeling or go diving.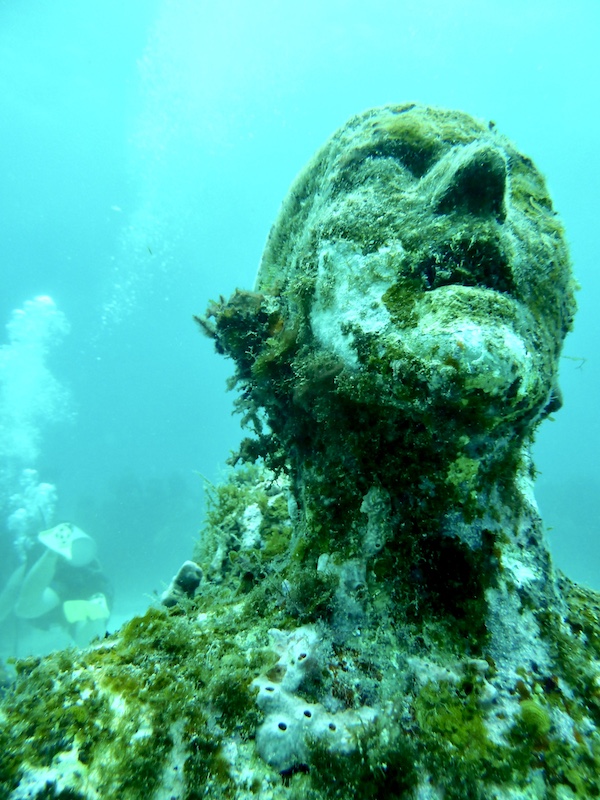 In addition, you can explore the park itself as it is home to several vendors, sculptures, and boutiques too. Also, the well-known Fifth Avenue is just a short walk from here. Additionally, you can book a ferry ride to Cozumel from the pier to see another tourist hotspot. Expect plenty of family-friendly entertainment at night here.
#10 Puerto Vallarta, Jalisco
Puerto Vallarta is a popular resort town that is bordered by the Sierra Madre mountains. It has the best climate for tourists and locals to enjoy walking on its cobblestone streets. One good reason to visit here is the Zona Romantica. You will find plenty of shops and restaurants in the old town where you can buy souvenirs from. Go for a walk here and explore the little shops to find treasures in Puerto Vallarta.
If you want to drink in the natural beauty of Puerto Vallarta, it is best to spend a day or two here. Aside from walking its beautiful white sand beach, you and your family can engage in different water sports like deep-sea fishing, paddleboarding, and whale-watching. Or also horseback-riding or and ATV mountain adventure!
#11 Playa Paraiso, Tulum
Your trip to Tulum will not be complete without visiting Playa Paraiso. This is one of the best beaches to visit here. In fact, tourists consider it among the top beaches in Mexico. If you are looking for a place to chill and relax with the family, this is it. Aside from being close to ancient ruins, there is plenty of land and water-based activities to do here.
For starters, you and your children can go swimming in the clear waters. Rent some snorkeling or scuba diving gear to see marine life up close. Even if you just want to sit back and relax on the beach, you can do so. Your kids can make sandcastles if they like. The view from the beach is one you will not forget especially when the sun starts to set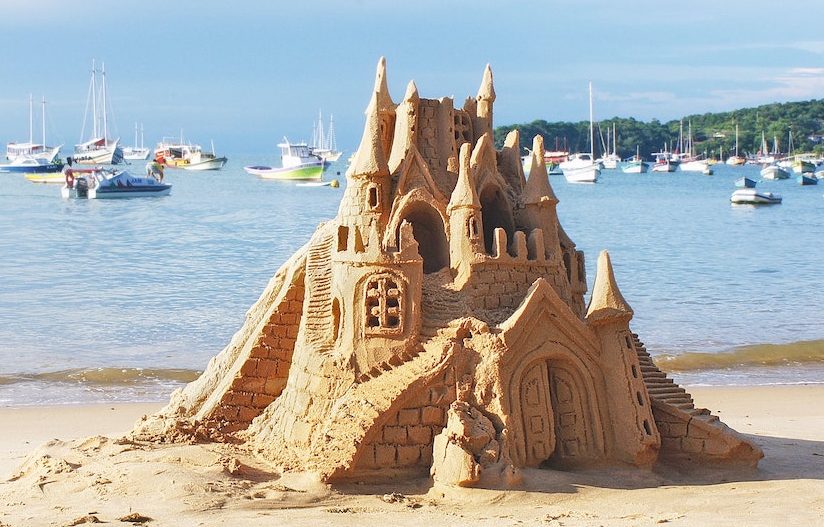 #12 La Punta, Puerto Escondido
La Punta is a more intimate beach that you'll find in Puerto Escondido. It is just down the beach from Playa Zicatela, the world-famous surfing spot. This is literally the point found at the southern tip of the bay where Puerto Escondido sits.
Aside from that, its location and surrounding make it the perfect spot for hippies or those who want a more laid-back beach experience. Expect that the roads are dusty and restaurants have a casual air to them. There are several hostels nearby where you can stay in too at a cheap price.
On a good note, La Punta is changing since you can find a boutique hotel here among other modern conveniences. This doesn't mean that its beauty has faded. On the contrary, La Punta remains the perfect intimate beach where you can enjoy gorgeous sunsets all the time.
#13 Playa Cerritos, Todos Santos
If you haven't heard of Todos Santos, then why not add it to your itinerary? This coastal town is just north of Los Cabos and is a favorite place among hippies as well as mystics. Aside from that, there are plenty of boutique shops here where you can do your shopping. Not only that, there are art galleries and other tourist attractions to enjoy here.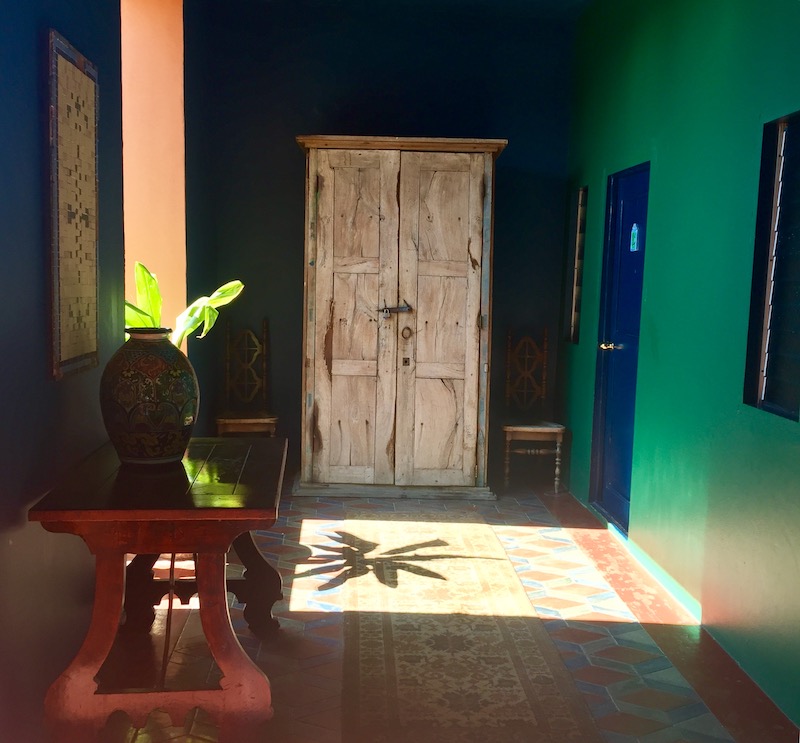 Todos Santos is ideal for families who want a choose-your-own-adventure type of vacation. While you are here, you don't want to miss the beautiful beach of Playa Cerritos. This area is the surfing mecca for surfers because of the impressive waves. You don't have to worry about bringing your children here because the waters are safe for them to swim in.
The population has grown over the years. This is why you should expect the beach to be crowded at times. Nevertheless, it is still one of the best beaches that you don't want to miss.
#14 Playa Las Gatas, Zihuatanejo
Playa Las Gatas is a great beach for families as it is in a secluded spot in Zihuatanejo Bay. The name refers to the nurse sharks that often made their way here. Families will love the narrow beach here with shallow waters and gentle waves because they are ideal for children too. Snorkeling and scuba diving are popular here but surfing is not an option.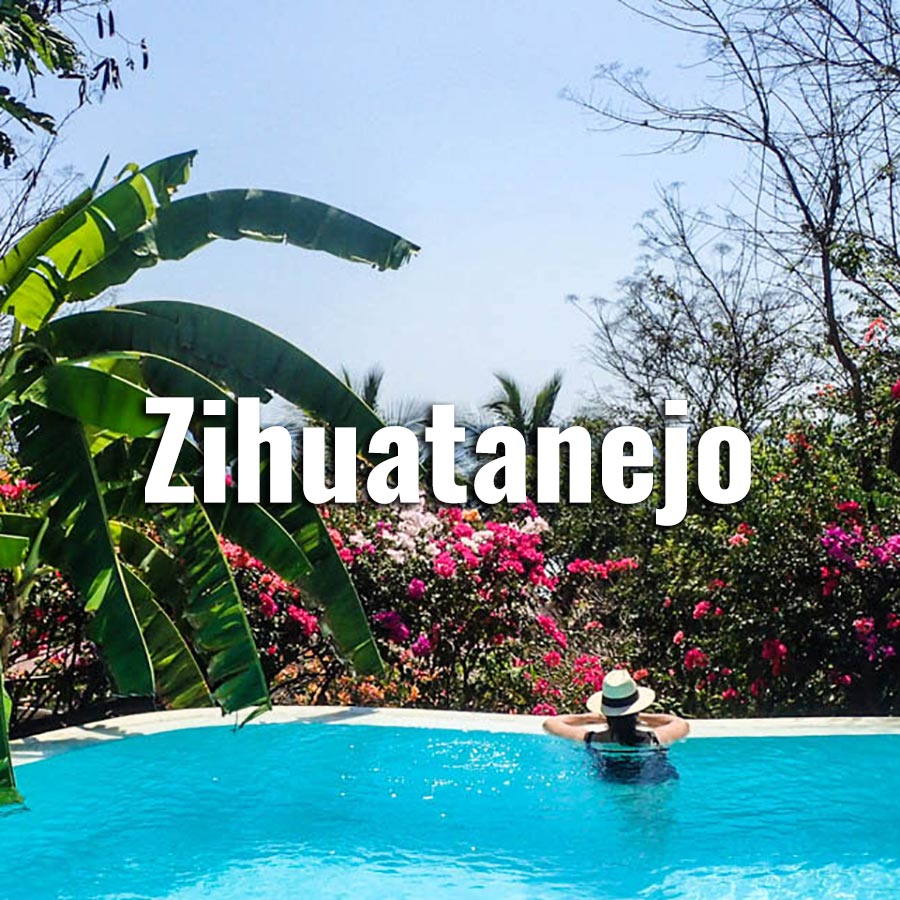 This beach is often quiet because it is accessible by boat or by walking from Playa La Ropa, then going down a steep cliff. Your effort will be rewarded after seeing the beautiful beach here. If you're heading here for Spring Break, you can rent a local boat from the pier for only $40.
Aside from its remote location, Las Gatas boasts several restaurants where you can indulge in fresh seafood. You can even see a lighthouse that sits on top of the cliffs. Also, you can enjoy several water activities here like kayaking. You can rent gear on the beach itself.
#15 Huatulco, Oaxaca
Huatulco is not just one beach. In fact, you will find around thirty beaches in the area. You will find Huatulco on the Pacific side of Mexico. Aside from that, there are nine bays to explore here where you will find several impressive beaches. This is not your usual tourist destination, but it offers you a chance to learn about the local culture.
In addition, you and your family will enjoy spending time here exploring the beaches. After all, they offer plenty of water and outdoor activities that will fill your hours with.
#16 Tulum, Riviera Maya
Tulum Beach is a good place for history buffs. It's because it is well-known for the Mayan ruins that you'll find nearby like Chichen Itza. You can reach this beach from Cancun by going on a two-hour drive. One of the main draws of Tulum is its picturesque beach. The pristine white sand, tall palm trees, and gorgeous clear waters are enough to make you want to spend some time here.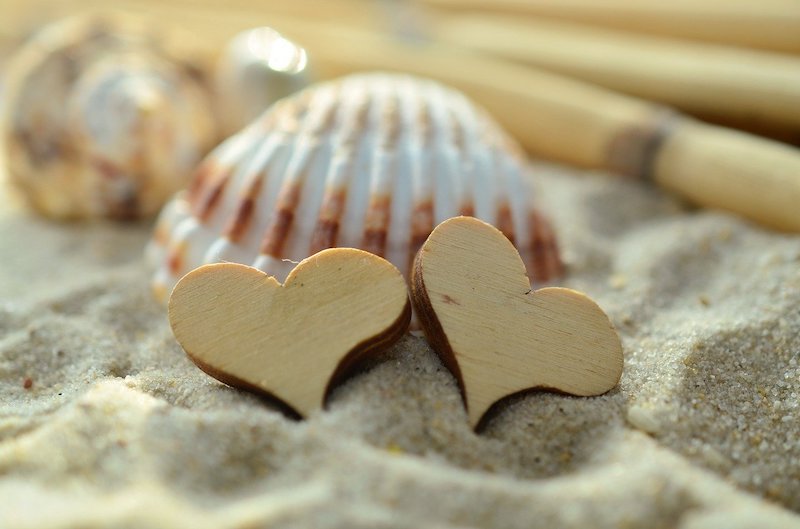 Aside from that, there are limestone pools nearby where you and your family can swim. You can choose from several luxury hotels here to enjoy modern comfort. The best part is that these accommodations will make you feel right at home.
#17 Xpu Ha Beach, Riviera Maya
Families who want to get away from the crowd will fall in love with Xpu Ha Beach. Although this beach attracts locals most of the time, tourists are more than welcome to explore it. Even if you visit during the peak season, this beach doesn't get crowded at all. This gives you the best place to bond with your little ones while enjoying the sun and the sand.
You can join a game of volleyball or learn how to do yoga. Fishing, kayaking, snorkeling, and other water sports are also available. If you get hungry, there are vendors selling drinks and food on the beach. You can buy from them to sample the local cuisine.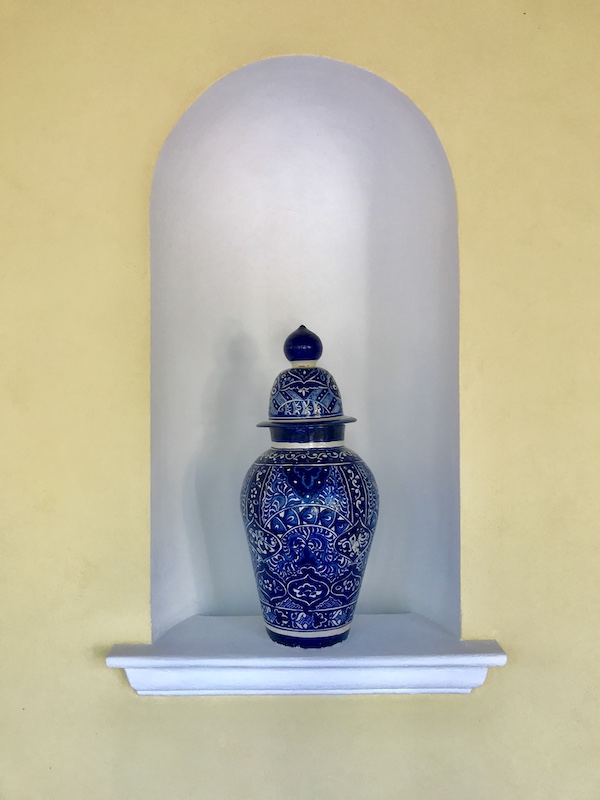 Where to Stay in Mexico
Mexico is the perfect tourist destination for travelers who want to experience the sun, sand, and the sea. Families who want to get away from the cold or want to see the beauty that Mexico has to offer will find plenty of hotel accommodations here.
#1 Grand Velas Riviera Maya
If you are looking for a luxury or all-inclusive hotel, the Grand Velas is a good option to consider. This luxurious resort is in Playa del Carmen and offers impressive amenities and services. Aside from that, it boasts more than 500 rooms and suites that cater to all kinds of travelers.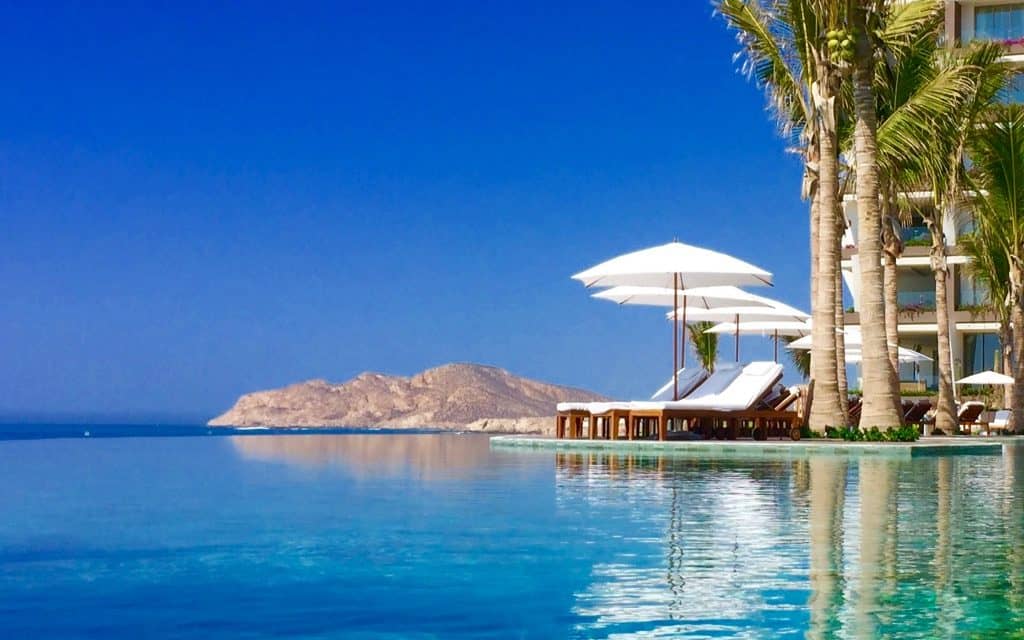 There are three ambiances to choose from with AMBASSADOR ideal for families since they make it easier for their guests to access the beach. Aside from that, they have a swimming pool, kids club, and even fitness center just to name a few. They have a 24-hour concierge service, free WiFi, and bars and restaurants to check out as well.
#2 Club Med
Club Med Yucatan Cancun is another hotel that you can book a stay in. You will find it at the tip of the Riviera Maya and is close to three of the best beaches in the area. Aside from that, it is near the second largest reef in the world making it one of the top spots to be while you are in Mexico.
This beachfront hotel spoils its guests with numerous land and water activities. You can book a tour to visit the ancient ruins or join a boat tour to explore the surrounding area with the family. Aside from that, the restaurants serve the finest Mexican dishes. This newly renovated luxury resort is your home away from home with all the modern conveniences you need.
#3 Grand Bahia Principe Coba
Tourists who are in Akumal should book a stay in Grand Bahia Principe Coba. This is an ideal location for families as they have family suites for that extra privacy. Children are sure to enjoy their stay here because it has water parks to keep them entertained. These parks have water slides that give a thrill ride down the pool. They can even join a kid's club where they can learn a thing or two.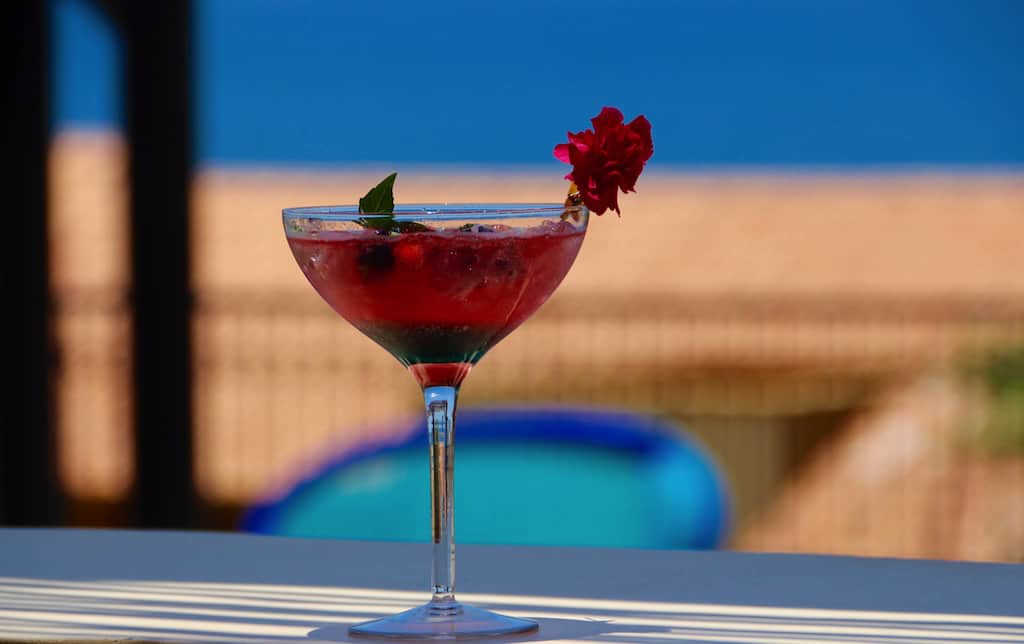 Adults also have their own source of entertainment. After all, there is a golf course on the property. You can rent a golf cart here to take you around the green.
#4 Viva Wyndham Maya
This all-inclusive hotel is at Playacar in Playa del Carmen. It is in a good spot since it is near the beach and the entertainment district. Aside from bringing the whole family to the pristine beach and doing water sports, you can also visit other attractions in the area. One of these is the 3D Museum of Wonders.
If you want to experience the nightlife, the entertainment district is more or less a five-minute walk from the hotel. There are several bars and restaurants here to choose from with live music to keep you entertained. Not only that, but you can also play a round of tennis as the hotel has tennis courts on site. You can even take lessons here if you like as coaches are available as well.
The next time you plan on visiting Mexico with the family, make sure that you keep these best beaches in mind. Not only will you enjoy pristine beaches, but the waters are clear enough to see the marine life underneath. All that you have to do is to book a stay in one of their all-inclusive resorts and you are good to go.