Mexico is a very popular tourist destination because of its pristine beaches, gorgeous weather, and delicious food. It has almost 600 miles of coastline that spans the Gulf of Mexico, the Pacific Ocean, as well as the Caribbean Sea.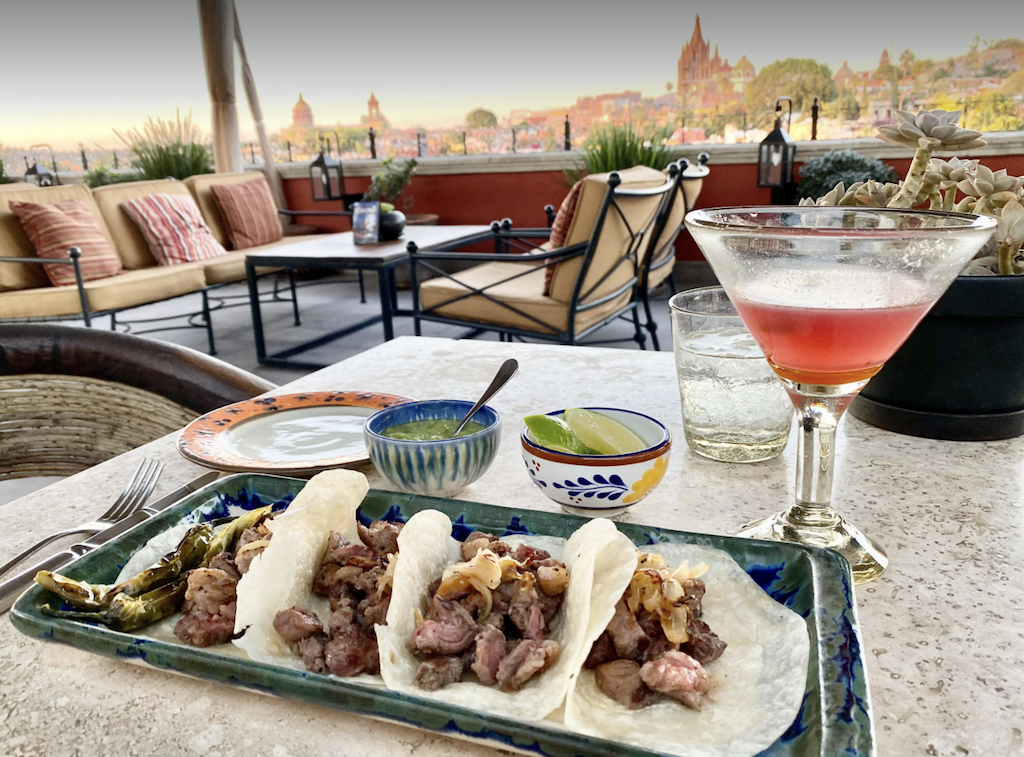 Since there are more than 500 beaches in the country, you will not run out of options here. You can choose from secluded beaches within the jungle and near ancient ruins. Aside from that, there are white sand beaches and calm waters suitable for swimming and snorkeling. There are even beaches that offer the best spots for scuba diving or surfing! Mexico has it all, so let's get started and talk about the best beaches in Mexico!
---
What's in this post:
hide
Mexico Beaches Vacation!
---
---
When is the Best Time to Visit Mexico?
Mexico is one of the go-to places that snowbirds head out to during winter. This is not surprising since the country often has sunny weather to accompany its stunning beaches. However, you still need to think of when the best time to visit is. This way, you will be able to make the most out of your vacation.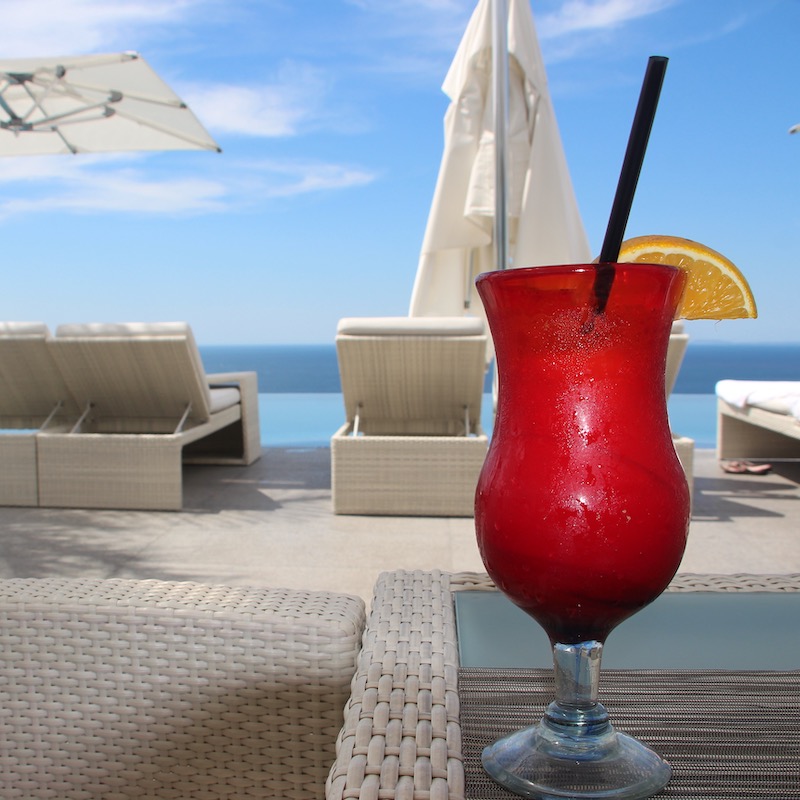 #1 Mexico has Great Weather
The months of November to March have the best weather in Mexico. They fall in Mexico's dry season which means that there will be more travelers during these times. If you want to beat the crowd, then plan a trip here in November. You can even catch their celebration of Dia de los Muertos. On the other hand, you can also opt to travel in January. You can catch some good airfare prices here because of year-end sales.
#2 Budget-Friendly
Travel during the months of June to October if you are on a budget. This is the rainy season in the country. Don't worry since your trip here will not be plagued with rain all the time. In fact, there are sunny days too.
#3 Surfing, Snorkeling, and Scuba Diving
Surfers who want to catch the waves in Mexico should travel here from May to October. The peak surf season falls during the hurricane season here. There are surfing competitions held here too because of the amazing waves. You should book a flight here during these months.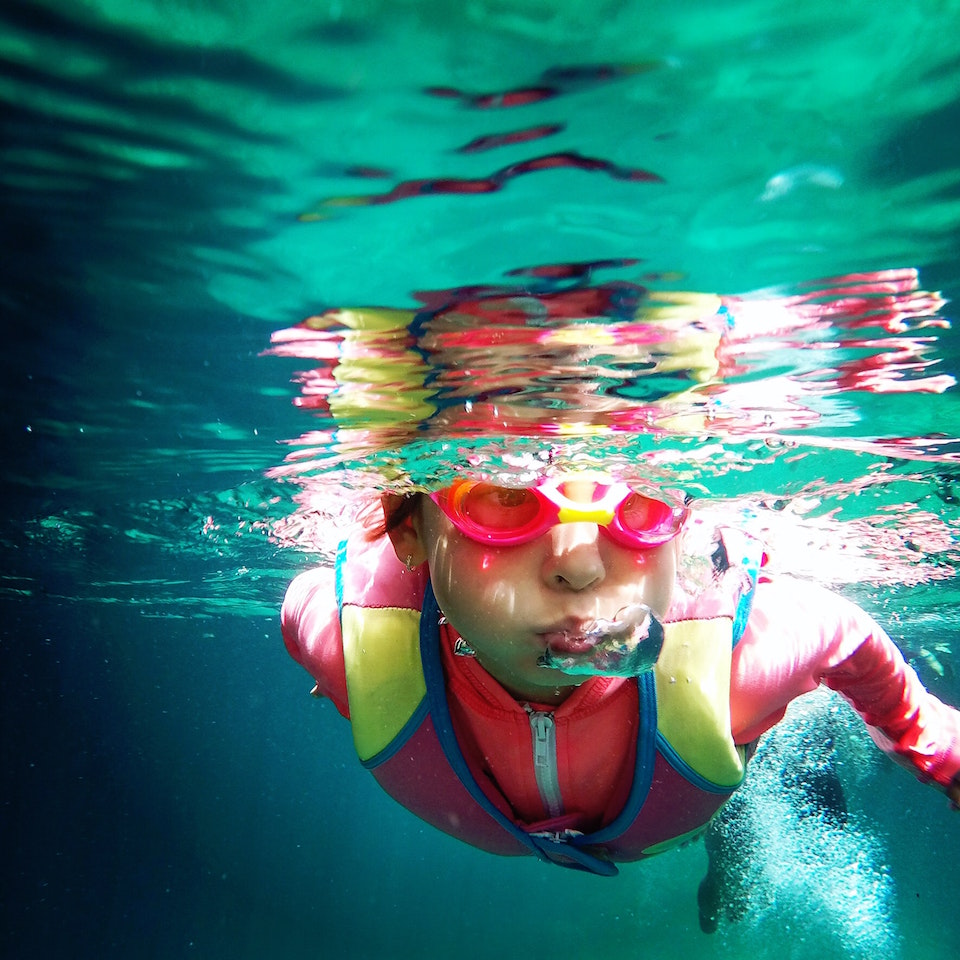 If you are interested in snorkeling, I would say the coastal waters of Cancun offer some of the best snorkeling, but you will see more of the seafloor than the sea animals. I think Cozumel, La Paz, and catching the boat tour to Isla Espiritu Santo are some of the best spots to snorkel. But Akumal Bay is pretty darn good. Riviera Maya between Playa del Carmen and Tulum has a stunning white sand beach lined with coconut trees, which makes it another excellent choice for snorkeling.
#4 Whale Watching and Scuba Diving
Whale watching in Mexico is one of the highlights in this country. But the BEST place to be in the world is near Isla Mujeres, where you can get into the water with the whale sharks! If you want to be close to whale sharks, you should travel during the months of May to August.
Scuba Diving is an amazing sport and one place to do some great diving is Cenote Dos Ojos near Tulum. Cenote Dos Ojos is one of my favorite places to scuba dive since the Yuckutan peninsula is mainly made from limestone. Cenotes offer a completely different experience for scuba divers because they have freshwater mixed with ocean water. So there is a whole variable of aquatic life that you won't find in the ocean.
Also, the Sea of Cortez is a great place to dive. But Isla Guadalupe is a great place to see great white sharks. And the Boiler near San Benedicto in the Revillagigedo Islands is a great place to see hammerheads and whale sharks.
Beautiful Beaches in Mexico
Mexico City offers a wide range of gorgeous beaches that you don't want to miss. It doesn't matter what kind of beach adventure you are looking for, you'll find them here. Don't know where to head out to? If you are looking for the best places to stay, you might want to check out this list. This way, you can plan your next trip to Mexico easily.
Beaches in Yucatan Peninsula
#1 Isla Mujeres
Isla Mujeres is a small island that is known for day trips or you can spend the weekends on the island. Even though it is close to Cancun, the vibe here is more laid-back. Head to Playa Norte with its white sandy beaches beside gorgeous turquoise-colored waters. Tall palm trees line the beach offering shade to sunbathers.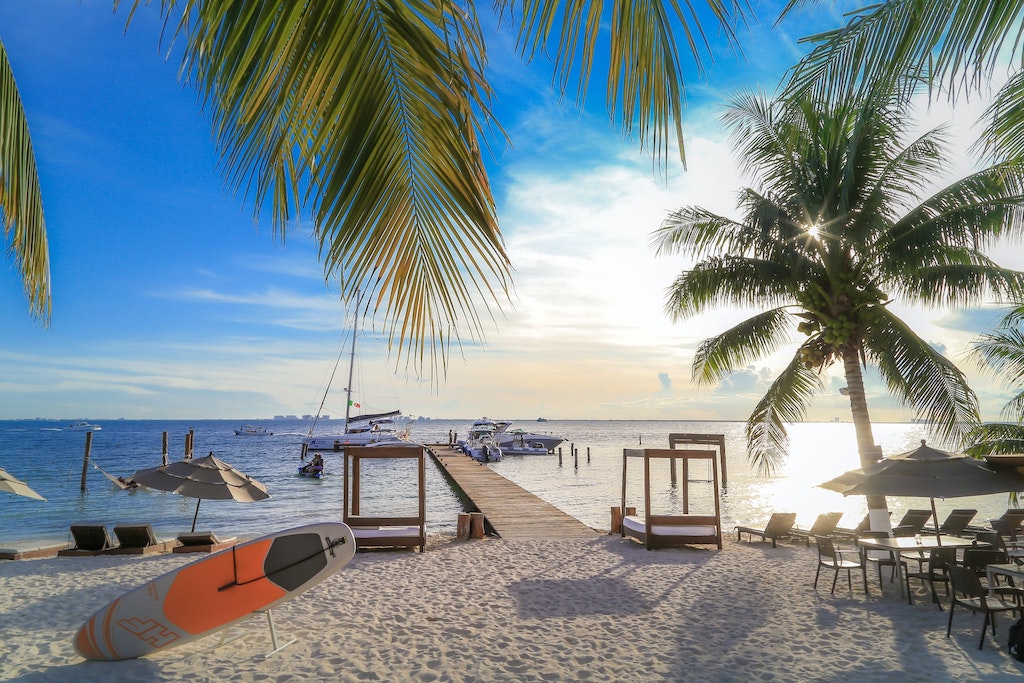 If you want to avoid the crowd or the fast-paced life in more popular beach resorts, this is the place to be. The locals are quite friendly here and are not really rushing to do things. You should drop by here between the months of May to September. This is the best time to spot whale sharks who are on a migration pattern. You can even go swimming with these gentle giants of the sea. So be sure and jump in and have fun!
#2 Tulum
Tulum is located in the Riviera Maya and is accessible by car or by bus. It is one of the most popular beaches in Mexico because of its impressive coastline. Aside from that, it is also known for its Mayan ruins that are worth exploring. They are called the Tulum Archeological Zone and are open from 8:00 AM to 5:00 PM, seven days a week. Typically they see around 2,000 every day. So get there early!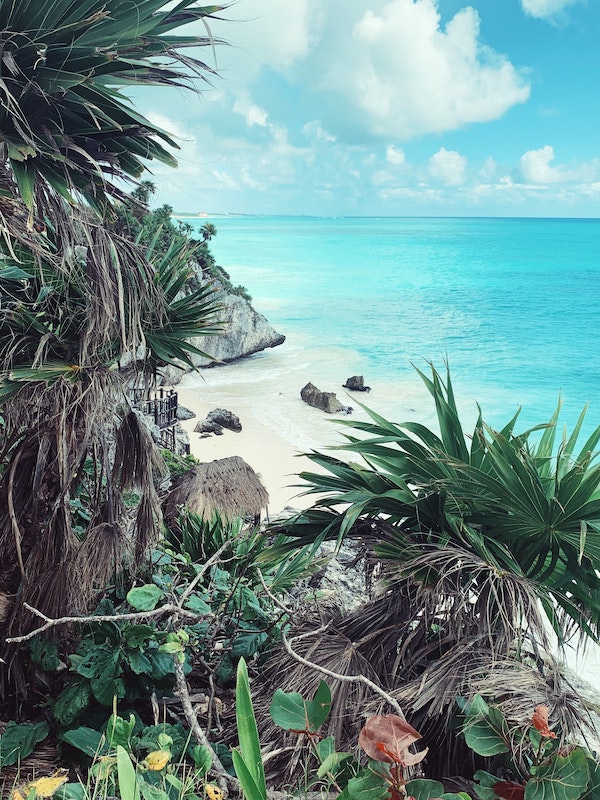 Although this beach is a bit pricey to visit, you can enjoy the place on a budget. One way to do this is to check out the free beaches in the area such as Playa Santa Fe. Its turquoise waters and delicious food are among its main draws. Visiting Tulum means staying in exclusive beach resorts, and shopping in classy boutiques as well as bohemian stores. The pristine white sand paired with gorgeous waters is just among the stunning sights to see here.
#3 Playa del Carmen
Playa del Carmen is one of the best beaches that you will find in the heart of Mexico. This is the best place to be if you want your beach adventure to have all the comforts you want. Aside from that, you can also explore famous Mayan ruins in the area like Chichen Itza. Additionally, there are cenotes that you can add to your itinerary too, ones like Cenote Cristalino!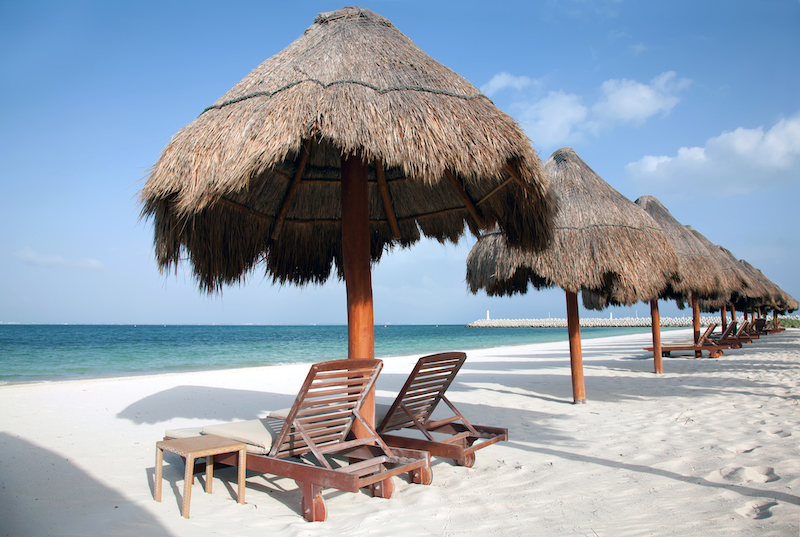 You should also visit Avenida Quinta if you want to shop. This is where all the action is happening with live music and bars. Plus there are restaurants just waiting for you to try them out. Take a listen to street performers as you explore the town. Head towards the end of Fifth Avenue where you will find Founders Park. Not only that, but you can also see the Voladores de Papantla perform an ancient ritual.
Aside from enjoying the beaches at Playa del Carmen, you should also take a ferry to Cozumel Island. This is one of the best places for snorkeling. Additionally, you can also go horseback riding here along the beach for a unique experience.
#4 Cancun
Cancun beaches cover 14 miles of coastline that are waiting to be explored. This is the ideal place for you to find high-end beach hotels and accommodations. You should book a stay in one of the hotels in the Zona Hotelera or the Cancun Hotel Zone. There are dozens of entertainment venues here that will fill your hours with. But remember not to go during Spring Break!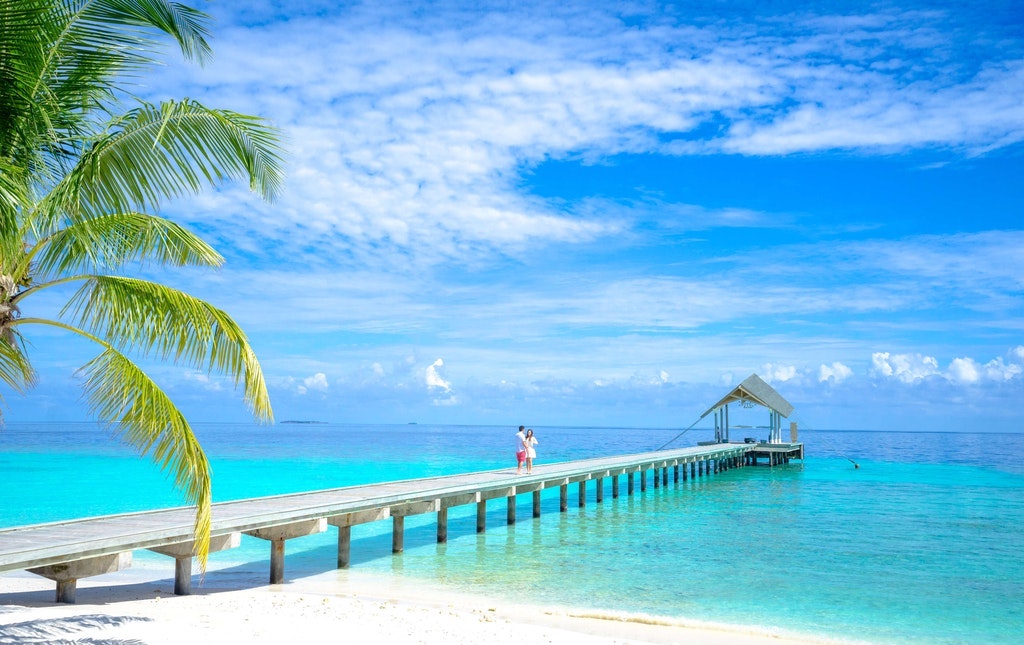 Families traveling to Mexico will enjoy all-inclusive resorts here while hostels are suitable for backpackers. Cancun is a good starting point if you want to explore the beauty of the Yucatan Peninsula and its ancient ruins. For starters, you can head to El Rey which is found in front of Playa Delfines. The second one is in Puerto Juarez and is called El Meco. These ancient ruins are worth the trip to experience the rich history of Mexico.
#5 Cozumel
This low-key beach island has much to offer locals and tourists alike. You can start with Playa Palancar, Playa Dzul Ha, and Punta Sur Ecological Park. Head to the Ecological Park and see the wonders that it has to offer. There are tropical plants and wildlife here that you can take photos of. Aside from these, the stunning waters are quite inviting too.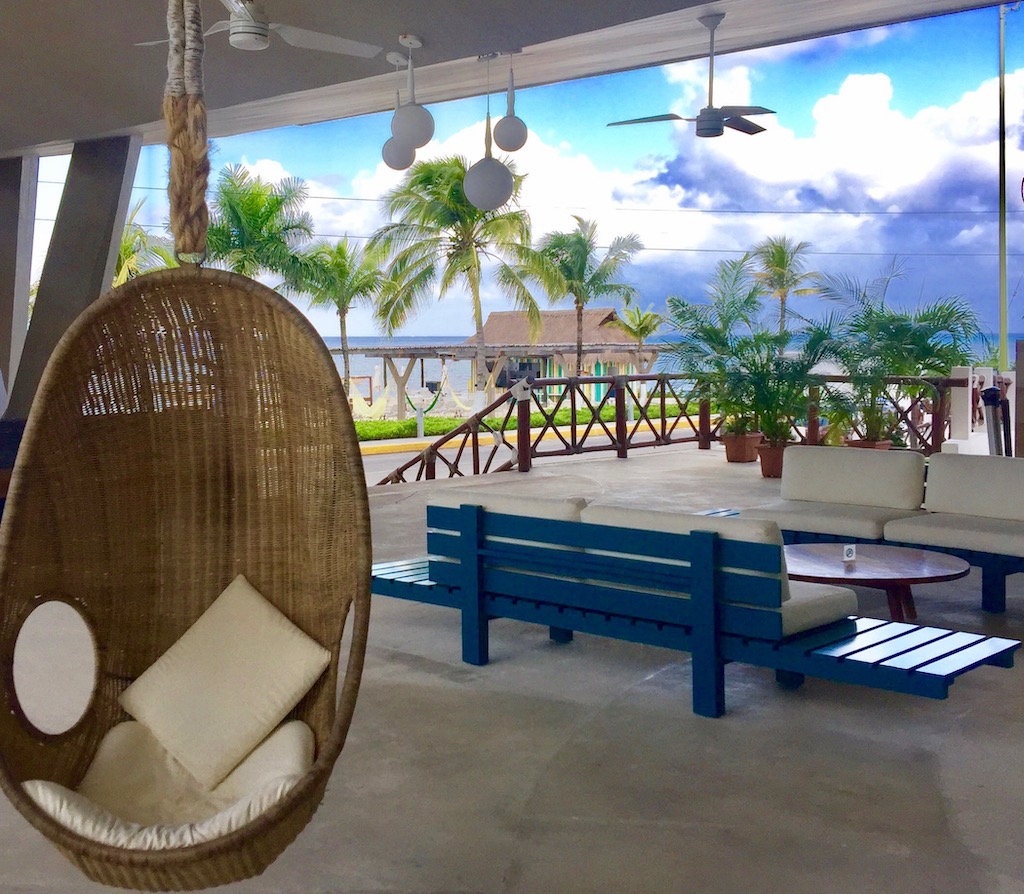 What makes Cozumel a popular destination for cruise ships is the San Gervasio Mayan Ruins on the island. Additionally, it has the second-largest coral reefs system following the Great Barrier Reef. Scuba divers and snorkelers will fall in love with the beauty underneath the waters here.
#6 Holbox Island
Isla Holbox is a great place to head out to if you are looking for a beach that is far from the crowd. This whole island in the Caribbean Coast is already a huge beach at first glance. However, Punta Mosquito is where you'll find your jaw-dropping because of its beauty. You can reach it by using a golf cart taxi, riding a bike, or just walking until you come across a sandbank in the center of the ocean.
Aside from this, you should also visit Punta Cocos. You can rest in one of the hammocks here while waiting for the night to set in. At night, you will see plenty of bioluminescence in the waters which is one of the main draws on the island. This is the perfect place to sit back and unwind away from the hustle and bustle of the city.
#7 Puerto Morelos
Puerto Morelos is a small fishing village that lets you experience real Yucatan life. This small town is surprising since it has plenty of unexplored places that you can add to your itinerary. Additionally, you can book a stay in their inclusive resort too for a more comfortable trip.
Aside from heading to the main beach in Puerto Morelos, don't forget to check out their beach clubs too. Among these are Unico Beach Club and My Paradise Beach Club. These beach clubs will give you exclusive access to white-sand beaches, good food, and an active nightlife. too.
This impressive town is also part of the second largest coral reef. You will find sea turtles and various tropical fish in the waters when you go scuba diving or snorkeling.
#8 Akumal Bay
Another small town that is worth visiting is Akumal Bay. This spot is home to Akumal Beach which is best known for its marine life. Just imagine being able to swim with the turtles since they are often spotted close to the shore.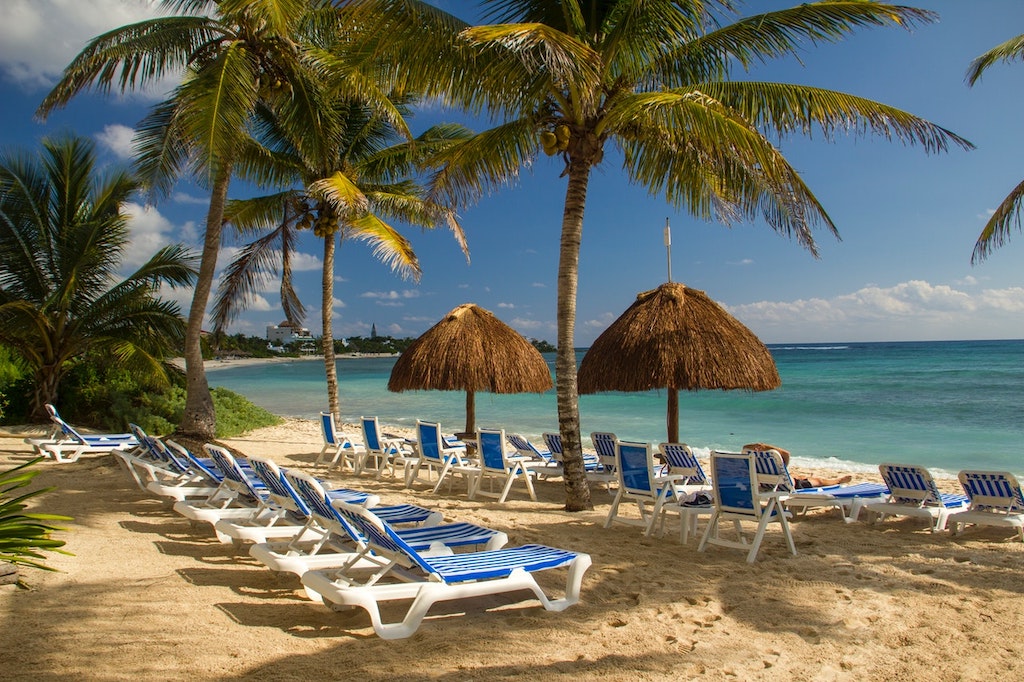 The beach itself is pristine with crystal clear waters waiting for you to enjoy them. You don't have to worry about getting sunburned because there are palm trees that offer shade, but do put on sunscreen anyway! Since sea turtles are prevalent in the area, the local government has a turtle tour in place. This is to protect them from tourists.
Additionally, this beach town is near a popular cenote called Cenote Dos Ojos. I am sure you have heard of it. This underwater cave is one of the best places to swim in. You can also use Akumal as your starting point when you plan on visiting Tulum.
#9 Mahahual
Another beach destination in the Yucatan Peninsula is Mahahual. Recent years have seen hundreds of tourists flocking this area because of its beautiful beaches. It is a small fishing village, but it is near the Mesoamerican Barrier Reef System. This makes it a good place to go swimming, snorkeling, and even scuba diving.
The good news is that you don't even have to book a tour to see the coral reefs. There are areas here where the coral reefs are easily seen from the shore. Mahahual has changed over the years from being a sleepy fishing village to a booming town. Cruise ships are dropping by already so you might want to plan your trip here to avoid the crowds.
Beaches in Baja California
#1 Playa del Amor
The El Arco rock formation in Cabo San Lucas is one of the main draws in Playa del Amor. You can easily access the beach using a water taxi so you can see the beautiful golden sand here. Tourists who have visited here have fallen in love with the gentle waves which are rare in the Baja Peninsula.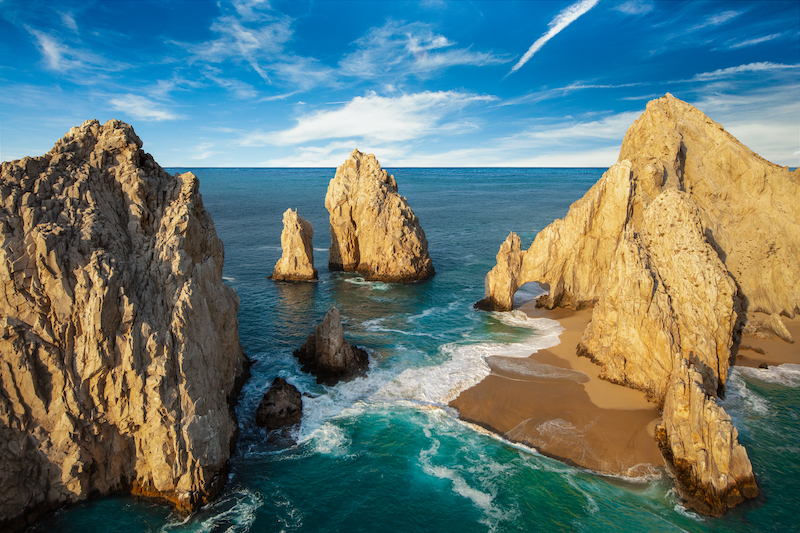 It is important to note that you should only swim on this side of the beach. The other side tends to have rougher waters which may not suit well with beginning swimmers. There are jet skis to use to view the beach from the open ocean here. Make sure that you watch the current if you plan on swimming. Sometimes the current can get rough.
#2 La Paz
Are you planning your next summer vacation? Book a trip to La Paz! There are plenty of beautiful swimming beaches here that you can bring your family to. You'll find these stunning beaches just outside the city center and they go on for miles too.
First, there is the El Coromuel which is ideal for families with children. There are waterslides here that open to the ocean making it popular among children. Second, Playa El Tesoro is highly recommended to those who want some peace and quiet. The bay is surrounded by hills which give you some privacy from the crowd. Third, Playa Tecolote is the last beach in the area where you will find laid-back beach bars. Additionally, they have gourmet restaurants here that are worth visiting.
But the best beach here is undoubtedly Playa Balandra. It is located in a quiet lagoon with clear turquoise-colored waters and white sands to lie on. You'll love the calm, shallow waters that don't go above the waist until it reaches the ocean.
#3 Cabo San Lucas
The tropical paradise of Cabo San Lucas has been attracting millions of tourists every year. This is not surprising because of the near-perfect weather mixed with gorgeous beaches. There are several hotels that you can stay in, not to mention water activities for all ages.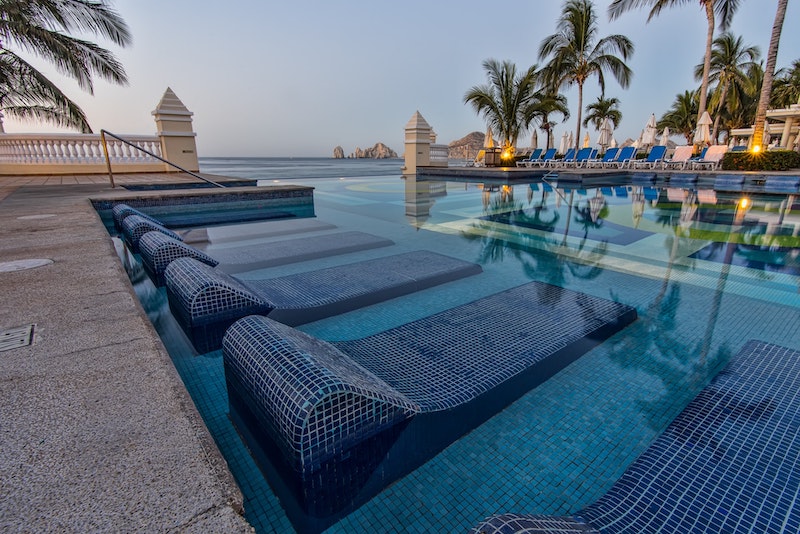 Some Los Cabos beaches are closed to the public because of the rough waters, but you have other options to explore. For example, you have Playa El Medano, which gives you a good view of El Arco. Another is Playa Chileno which is tagged as the cleanest beach in the country.
While you are in Cabo San Lucas, go on a trip to Land's End. This is where you will find the Pacific Ocean meets the Sea of Cortez. Aside from that, the nightlife here is quite vibrant so if you are a party-goer, you just might feel right at home.
#4 San Jose del Cabo
This little beach town is another place that you can head out to in Mexico. Among the tourist attractions that you can find here is the Spanish colonial architecture. You can treat yourself to a spa day at one of their popular beach resorts too. Of course, the beaches are a must-see.
For example, you can go to Costa Azul Beach which is known for its stunning blue waters. You can also make a trip to Playa Palmilla but make sure that you arrive early. This way, you will get a good spot on the beach before the crowd arrives.
#5 Todos Santos
Another small beach town you can add to your list is Todos Santos. It is designated as a Pueblo Magico which is one of the highest honors bestowed by the government. The sleepy fishing village of Punta Lobos is one of the popular places in the area. It is fascinating to see the local fishermen going out in the ocean in their small boats.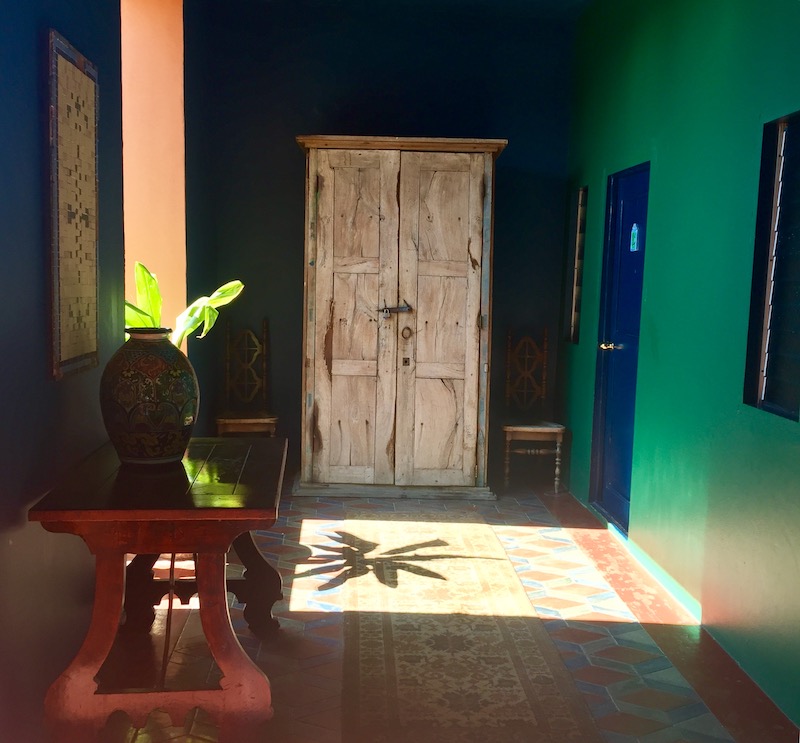 What's great about Punta Lobos is that it offers plenty of activities for you to do. You can go swimming, sunbathing, or walking around the area to get a feel for the place. Don't forget to drop by Hotel San Cristobal to try their famous guacamole.
When you are back in Todos Santos, you can do your shopping at El Taller. The goods are curated by the owners. Grab some cold beer at Hotel California to quench your thirst. You can even enjoy walking on the cobblestone streets here that add to the town's charm.
Beaches in the Pacific Coast
#1 Puerto Vallarta
Puerto Vallarta is on the Pacific Coast of Mexico and is one of the more famous beaches in the country. One good reason to stay here is that they have all-inclusive luxury resorts for you to stay in.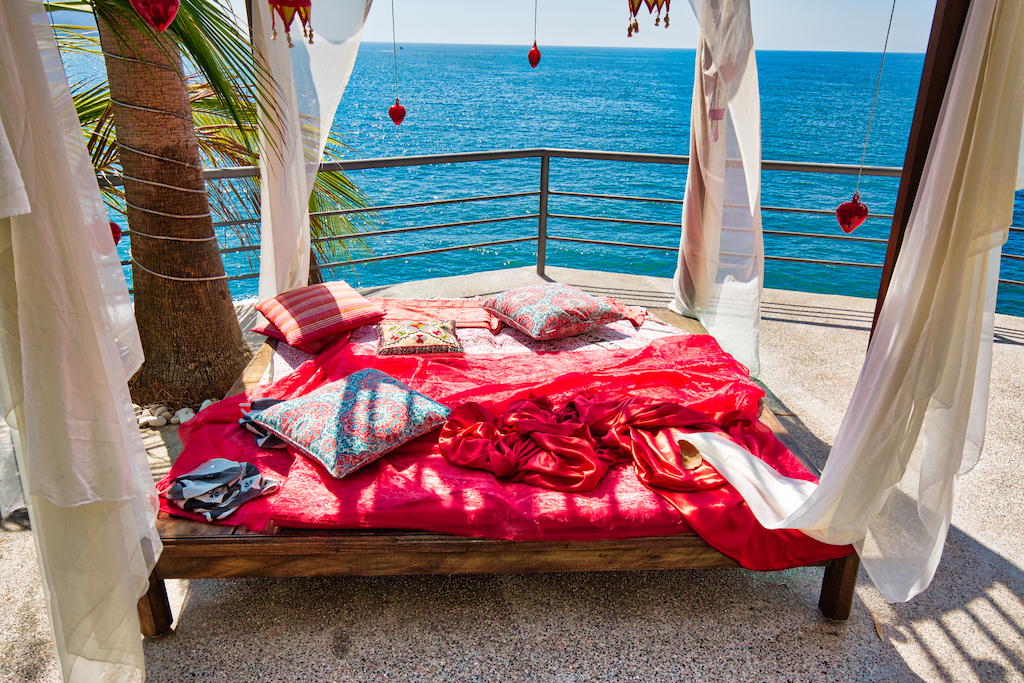 This popular beach destination is quite picturesque. On one side, you have the Sierra Madre Mountains and on the other, you have the Bay of Banderas. You can stay here for a day or two if you like to take in the beauty of the place.
One of Puerto Vallarta's popular beaches is Playa los Muertos. The golden sand of the playa has attracted millions of visitors to it. Among the best things about this place is that it offers plenty of convenience to its guests which other resorts are missing.
#2 Punta Mita
Punta Mita, which is located in Riviera Nayarit, offers private villas for those who are willing to take the splurge. There is plenty of real estate here that you can stay in for some much-needed R and R. It boasts of two professional golf courses here plus luxury hotels too.
One of the best things about this place is that it has an amazing landscape. The beaches and waters here are unrivaled. On one side, you can do various water activities like jet skiing, swimming, and deep-sea fishing. The other side is reserved for residential and hotel resorts that offer fantastic views of Banderas Bay.
#3 Zihuatanejo
If you want your family vacation to be in a peaceful place, a visit to Zihuatanejo is a must. This sleepy beach town is one of the best-hidden beaches in the area. You will find that the vibe here is more laid back so you can spend some quality time with the family.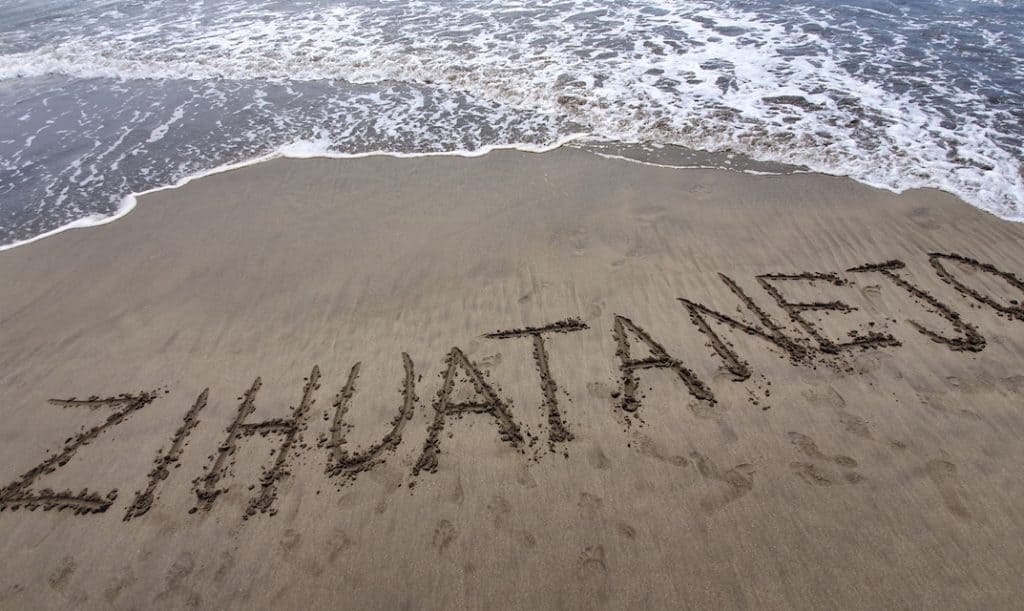 Head to Playa la Ropa if you want to immerse yourself in warm, gentle waters. One of the popular activities that you can do here is to go snorkeling in Playa las Gatas. While you are in the water, keep your eyes peeled to see if you can find the bronzed statue of Jesus.
After a good night's sleep at one of Zihuatanejo's hotels, you can check out the restaurants in the area. They serve some of the best meals in the town that you don't want to miss.
Beaches in Oaxaca
#1 Puerto Escondido
Another example of spectacular beaches you will find in Mexico is Puerto Escondido. Tourists flock here because of the Mexican Pipeline wave found in Playa Zicatela Beach. Surfers often visit to catch the 10-foot waves here. Additionally, surfing competitions are held here frequently because of it.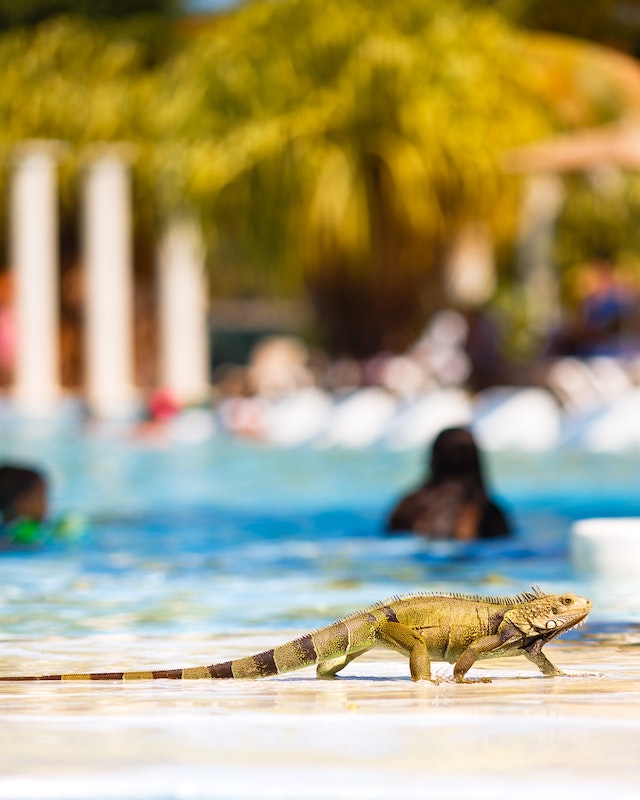 The good news is that even if you are not a surfer, you can still enjoy Puerto Escondido. There are other beaches that you can head out to such as Playa Carrizalillo. However, visiting this place is going to be a bit challenging because of the stairs that go up and down. Your efforts will be rewarded because the beach and the blue water are breathtaking.