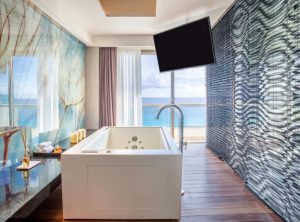 No trip to Mexico will be complete without visiting Cancun. Considered to be the party destination in Mexico, Cancun is famous for its white-sand beaches and stunning blue waters. In fact, this is where college students go during Spring Break. After all, they can swim during the day and party all night at the Hotel Zone. In fact, the Cancun Hotel Zone often gets packed with tourists during spring break.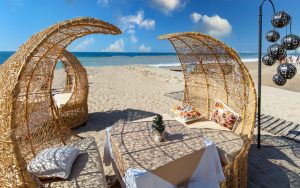 ---
What's in this post:
hide
The 10 Best Cheap Hotels in Cancun
---
---
Of course, many tourists book their stay in all-inclusive resorts at the Zona Hotelera. They are a bit pricey but worth it, especially when you will be pampered throughout your stay. But if you are traveling on a budget, don't worry. It is possible to find cheap hotels in the heart of Cancun. In fact, you can stretch your budget even more by dining out where the locals gather. For example, you can buy tacos from a no-frills taco stand or travel by bus to your next destination. Take your pick!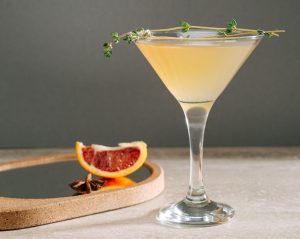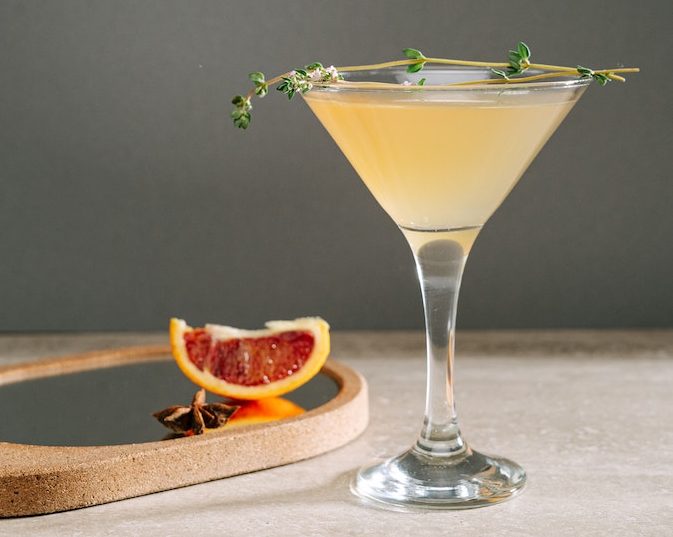 That said, it is possible to enjoy all the amenities and services of all-inclusive hotels minus the high prices if you know where to look. In fact, there are several budget hotels in Cancun that offer quality rooms and services at prices that are easy on the pocket.
Best Hotels to Stay in Canun on a Budget
Cancun sits in a prime location near the Caribbean Sea. This means that, aside from the white sand beaches, you will fall in love with the gorgeous blue waters here too. Of course, this means that you will want to have easy access to the ocean right? Well, you are in luck because below are the best cheap hotels that you can find in Cancun that will give you access to the beach easily. Let's take a look!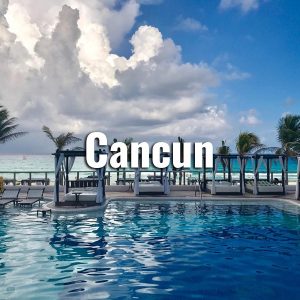 Hotel NYX Cancun
Hotel NYX is a great place to stay as it lies in Cancun's Hotel Zone. Boasting a white sand beach and an impressive ocean view, this is the perfect spot for families, solo travelers, and friends to hang out. Aside from that, this hotel has around 198 rooms as well as suites.
Each one comes fully equipped with the amenities needed for a comfortable stay. Among these are air conditioning, flat-screen TV, and others. Just imagine staying in spacious and comfortable rooms that open up to the Caribbean Sea!
Aside from that, there are several services available in this hotel too. For starters, there is a fitness center with a gym, an outdoor swimming pool, a bar, a restaurant, and a lounge to name a few. There's a 24-hour front desk service in case you need anything.
Not only that, but they do offer breakfast for their guests. And if you want to get pampered from head to foot, visit the hotel's spa. Nighttime entertainment is available as well as nightclubs if you want to party all night long. Book a stay here with your loved ones without going over your budget. Explore the hotel and the nearby areas to see more of Cancun.
Hyatt Ziva Cancun
Staying in a luxury hotel on a budget while in Cancun is possible. In fact, you should check out the deals offered at Hyatt Ziva Cancun! Enjoy luxurious accommodations with the whole family while still sticking with the budget you have in mind. Seasonal offers are up for grabs and you can get the chance to feel like royalty during your stay. Hyatt Ziva's deals give you access to their infinity pools, restaurants, and more.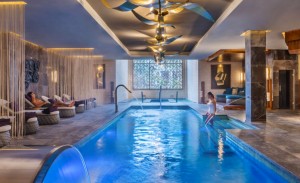 It doesn't hurt to splurge a little during your trip to Cancun. In fact, if you check their inclusive plan, you will find that you will save more on your trip. After all, all services are already part of their rates so you will not be surprised with additional charges when you get here.
The best part? You are staying in one of the best hotel names in the area. Take advantage of their free wi-fi, outdoor pool, and full-service spa while you are here. Aside from that, you can easily access the beach from the hotel too. Lounge in one of the beach loungers here and soak up the sun. Or go and enjoy the waters by swimming, snorkeling, or scuba diving.
Hard Rock Hotel
Spacious and modern air-conditioned rooms await you at one of the hippest hotels in Cancun. At Hard Rock Hotel, you can book a suite or a family room at competitive prices. Enjoy modern amenities such as a Jacuzzi, an all-inclusive meal plan, as well as a game of miniature golf. Step outside your room's balcony to appreciate the ocean views. Aside from that, you can head to the bar to have a drink or two to while away the hours. Also, there are tons of activities to enjoy here at Hard Rock Hotel.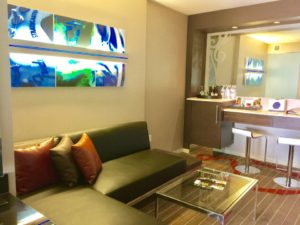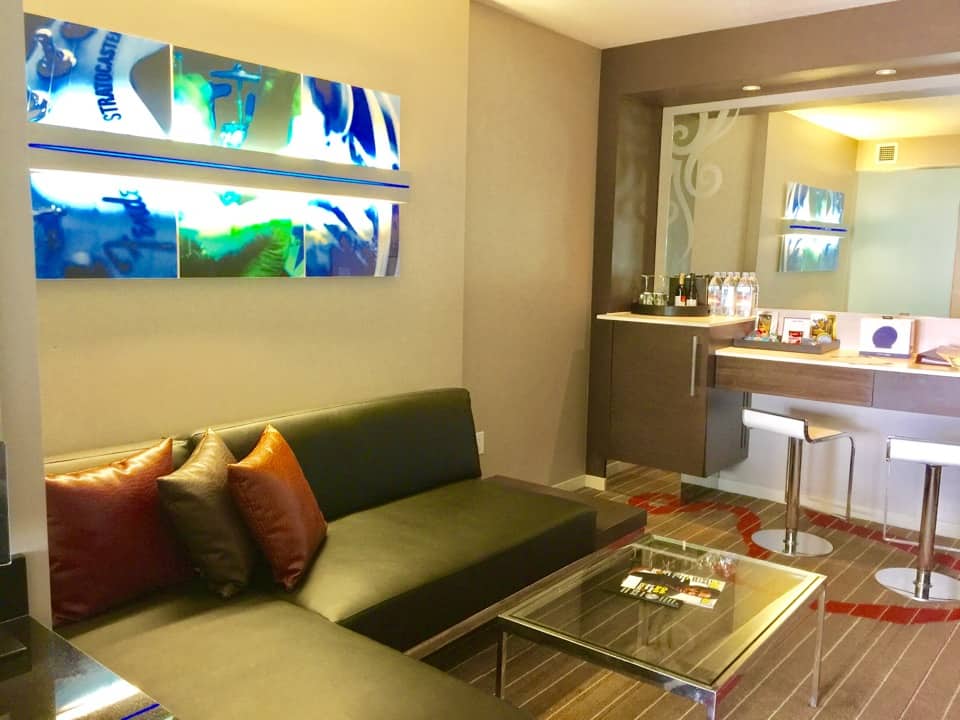 For example, you can get your tan going by lounging at their outdoor swimming pool. On the other hand, if you want to get a massage, the hotel has a spa service available too complete with a sauna. Sample a wide range of dishes from their on-site restaurants or have your complimentary breakfast from them. Free wifi, a fitness center, a tennis court, and an indoor play area are just a few of the amenities that the whole family can enjoy here. Also, there are laundry facilities available so you can have your clothes washed in time for your day trips.
Le Blanc Spa Resort
Another great hotel to book a stay in Cancun is Le Blanc Spa Resort. Considered to be one of the crowning jewels of the Palace Resorts brand, Le Blanc offers respite from the busy Hotel Zone. Save more by choosing their inclusive option where you will get all access to amenities and services during your stay.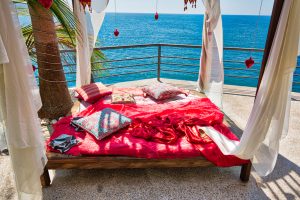 For starters, enjoy your stay in one of their luxurious guest rooms complete with modern amenities. Aside from air conditioning, they also have flat-screen TVs and fully-stocked bars too. They also come with a 2-person spa bath mini-bar and turndown service every night. As you can see, you are sure to have a comfortable stay here.
Depending on which room you book, you can either have an ocean view or a view of the lagoon. Either way, you will have an amazing view from your room's balcony. Aside from that, there is a 24-hour room service as well as swimming pools to enjoy. If you need help booking a tour to Chichén Itzá or other attractions, their concierge can help you out. With their impeccable service, modern amenities, and on-site restaurants, you will not want to leave the hotel at all.
Fiesta Americana Condesa Cancun
Meanwhile, Fiesta Americana Condesa is another option to consider when traveling to Cancun. This is the best place to stay if you are looking for a romantic getaway with your significant other. The hotel room here comes with various amenities like a flat-screen TV, refrigerator, and a mini-bar.
Aside from the clean rooms, expect a concierge as well as room service that will cater to your needs. In addition, there is a pool and free breakfast for guests to enjoy here. Also, there is a hot tub, infinity pool, and outdoor pool area where you can lounge during the day. Not only that but there is also a private beach area here.
You can also spend some time at the sun terrace while having your drink delivered to you. Or, if you are feeling adventurous, you can head to the center of Cancun to see what attractions are available. Free parking is available for guests who drive up here in their own cars. If you want to explore the area, there are taxis available too.
Wondering where to go? How about Avenida Kukulkan? It is a short drive from the hotel plus you can see a lot of interesting sights here. Also, don't forget to visit ancient ruins while you are here. Fiesta Americana is close to Cancun Airport which is a plus.
Crown Paradise Club Cancun
When looking for the best cheap hotels, you should include Crown Paradise Club in your list. Enjoy an all-inclusive experience at an affordable price here. Standard rooms here are spacious and complete with modern amenities. Aside from flat-screen TVs, there are mini bars, toiletries, and more.
A private bathroom is also available in each of the rooms here. The hotel has three pools that you can hang out in. Aside from that, there is a swim-up bar where you can order drinks while still in the pool. Traveling where with your kids? Don't worry, they also have kid-friendly amenities too. Aside from their kid-friendly buffet, there is also a water park on the property. There is an indoor playground, a gaming center, board games, and more here.
Your kids will not get bored during your stay here! If you are traveling here for business, there are meeting rooms, conference rooms, and lounges available. On-site restaurants offer different cuisines as well as free breakfast for guests too. You can work up a sweat after by hitting the gym or taking up yoga classes. Guests love the colonial architecture that this hotel boasts of too.
Wyndham Grand Cancun All-Inclusive Resort & Villas
Are you looking for a hotel in a prime location in Cancun? Wyndham Grand Cancun lies in the downtown Cancun district. It sits between the Caribbean Sea as well as the Nichupte Lagoon. This means that you will enjoy great views when you book a stay here. This boutique hotel provides spacious rooms of great value to its guests. Aside from mini-fridges, their rooms come with microwaves and coffee machines too. These appliances can help you extend your budget for reheating food as needed.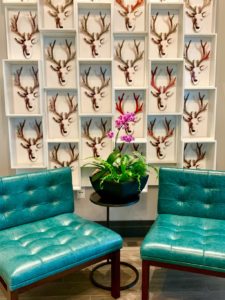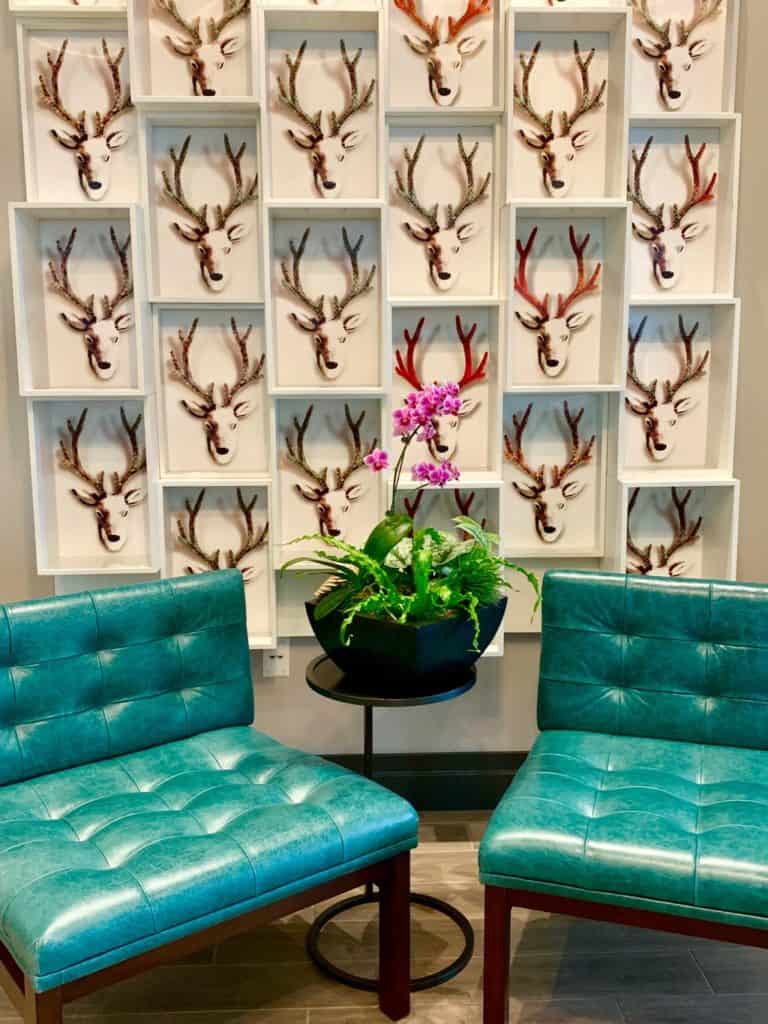 Spend some time soaking up the sun in their hot tub or outdoor pool. If you prefer to spend your time at the beach, you can head to the Caribbean waters. Also, you can book a trip to Playa Tortugas where you can go snorkeling and diving. It is just a short distance from the hotel. Not only that, it is one of the best beaches that you will find here as well.
Wyndham Grand Cancun is the perfect place for budget travelers. With several on-site restaurants, bars, nightclubs, and lounge areas, there is plenty of entertainment to enjoy here. Not only that, but the Museo Maya de Cancun is just a short walk from the hotel. This is a great stopover if you want to learn a thing or two about the Mayans.
Emporio Cancun
If you are looking for a great deal when it comes to hotels in Cancun, check out Emporio Cancun. Compare their offers and you will find that they offer a great price when it comes to their rooms. Aside from their comfortable rooms, the main attractions here are the pools. That's right!
There are three pools here for you to enjoy. In fact, the major draw here is the infinity pool that almost stretches the entire width of the hotel. No wonder guests often hang out here during the day. In addition, Emporio Cancun also has two swim-up bars. This means that you can order your favorite drinks while lounging by the pool.
If you are feeling famished with all the swimming, there are restaurants here to choose from. Aside from enjoying a scrumptious meal, you can also admire the sea view too. Go have lunch with the family or spend a romantic dinner for two in these restaurants. It's an experience you will not forget.
Hotel Dos Playas Farandas
Meanwhile, if you are looking for a hotel that offers an average price for their rooms, this is it. Hotel Dos Playas Farandas is a 3-star hotel that sits in the city center of Cancun. In fact, it is just walking distance from the Hotel Zone.
This means that you will be able to explore the famous Zona Hotelera at your leisure. In addition, it is near the pier for boats heading to Isla Mujeres which is a plus. Also, the hotel is just a few minutes' walk from five-star restaurants, a coffee shop, and other dining options.
Within the hotel, you will be treated to lush gardens. Enjoy watching the palm trees swaying overhead as you lounge by the beach. If you are hungry, you can check what their on-site restaurants are offering. You can order their famous wood oven gourmet pizzas while you are here.
Not only are they affordable, but they are quite delicious too. Hotel Dos Playas is a good option for families traveling to Cancun on a budget. Not only will you have access to comfortable rooms, but amenities like pools, bars, and restaurants are available here.
Hyatt Zilara Cancun
Hyatt Zilara is one of the cheapest hotels that you can stay in while in Cancun. This adults-only hotel is suitable for couples who want to spend some time together minus the high price. Its central location puts you close to some of the best restaurants and nightclubs which is a plus.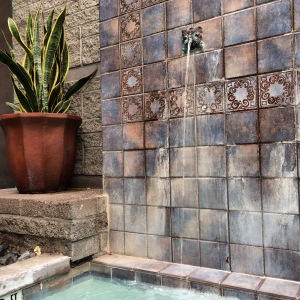 All guest rooms here are spacious and offer either an ocean view or an oceanfront view. Either way, you will enjoy looking out of your room's terraces and balconies. Aside from the comfortable beds, there are TVs, coffee makers, minibars, and more here too.
If you want to indulge while in Cancun, you can check out Turquoize at Hyatt Ziva. Don't worry, you can still have access to modern amenities at Zilara. They have a golf course, free private parking, and a business center too.
Cancun is one of the best places to visit in the Riviera Maya. It is a hotspot for tourists traveling during Spring Break. This is not surprising because it is home to some of the best white sand beaches in Mexico. The best time to travel here is after Spring Break when the party crowd has gone. Not only will you have free reign over the tourist attractions nearby, like La Isla Shopping Mall, but you will also get to save more. After all, hotels will be offering various deals to attract tourists to their properties.
While in Cancun, you can also explore nearby tourist hotspots like Playa del Carmen and Isla Mujeres. In fact, you can stay at Excellence Playa Mujeres if you want to spend a day or two on the island. On the other hand, if you want to explore Beto Avila Stadium or the Cancun Government Palace, you are in luck. You just need to look for a bus stop that will take you to El Centro or downtown Cancun.
Aside from finding the city's business center here, you can also go on a tour of the surrounding area to see more attractions. Thanks to the Cancun bus station, you can easily move around the city proper and Cancun's Hotel Zone. With enough seating area to accommodate travelers, buses will take you to your destination quickly and cheaply too.