Are you looking for a
vacation destination
that
isn't too far from home?
Then,
Mexico is the perfect
answer.
It's close enough to the United States, but it has so much more to offer than just sun and beach days. There are tons of fun things to do in Mexico besides
visiting the best restaurants
, cultural ruins, Frida Kahlo museum, and tequila!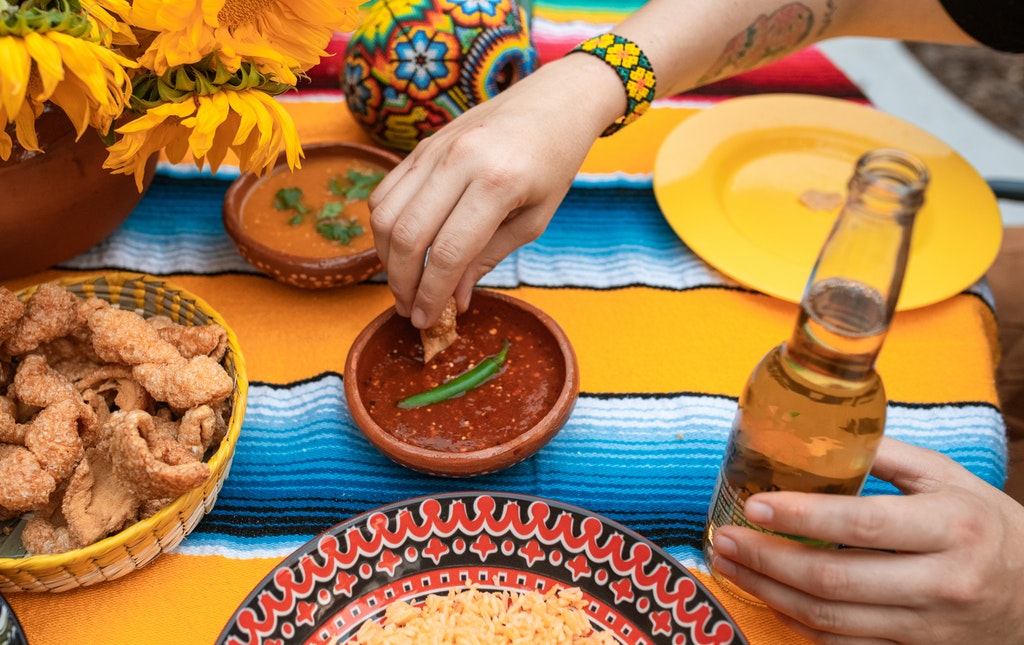 People often believe Mexico's best vacation options are all-inclusive resorts in Cancun or Cozumel. While this is one aspect of Mexico, it is far from the whole picture. Mexico offers endless opportunities for adventure seekers. From ancient ruins to lush jungles, this country is full of exciting destinations.
It is perfect for exploring on your next getaway. So whether you're planning an extended vacation or just a quick weekend trip, here are some ideas of what you should experience while visiting Mexico.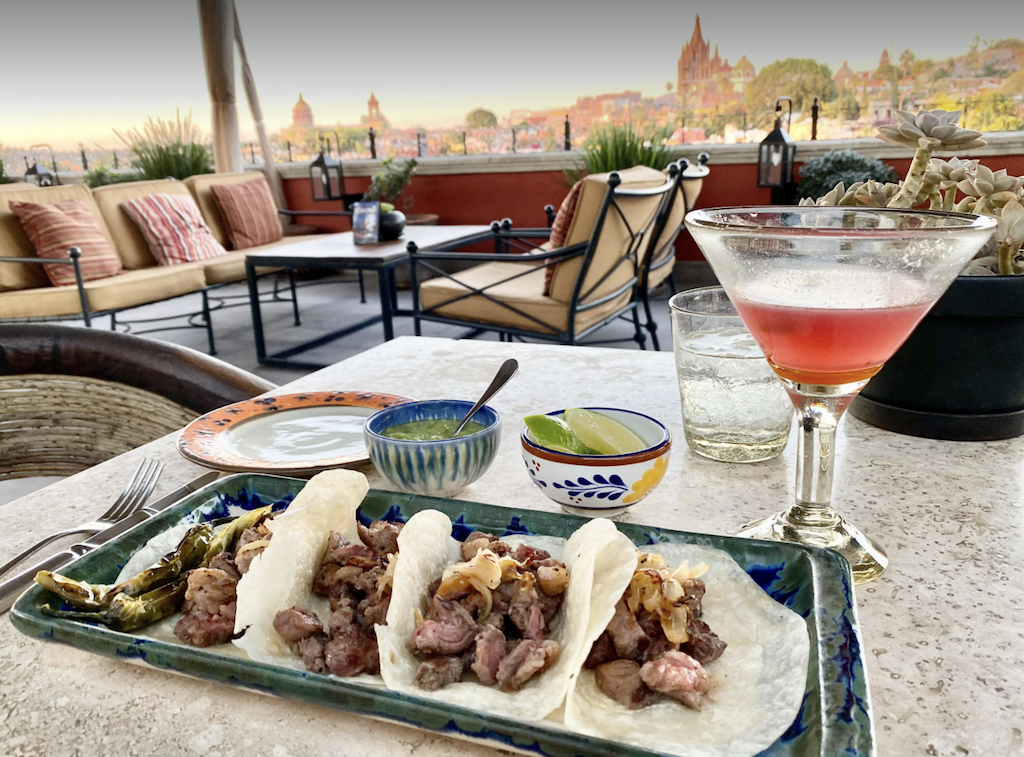 ---
What's in this post:
hide
Fun Things to Do in Mexico: The Ultimate List
---
---
#1. Tasting Mezcal (Oaxaca)
Though tequila is Mexico's best-known liquor, Mezcal deserves just as much attention. It's made from the same plant (the blue agave) but has a very different taste than tequila. And it goes well with anything! Oaxaca city in Mexico is known worldwide for its mezcal bars and distilleries.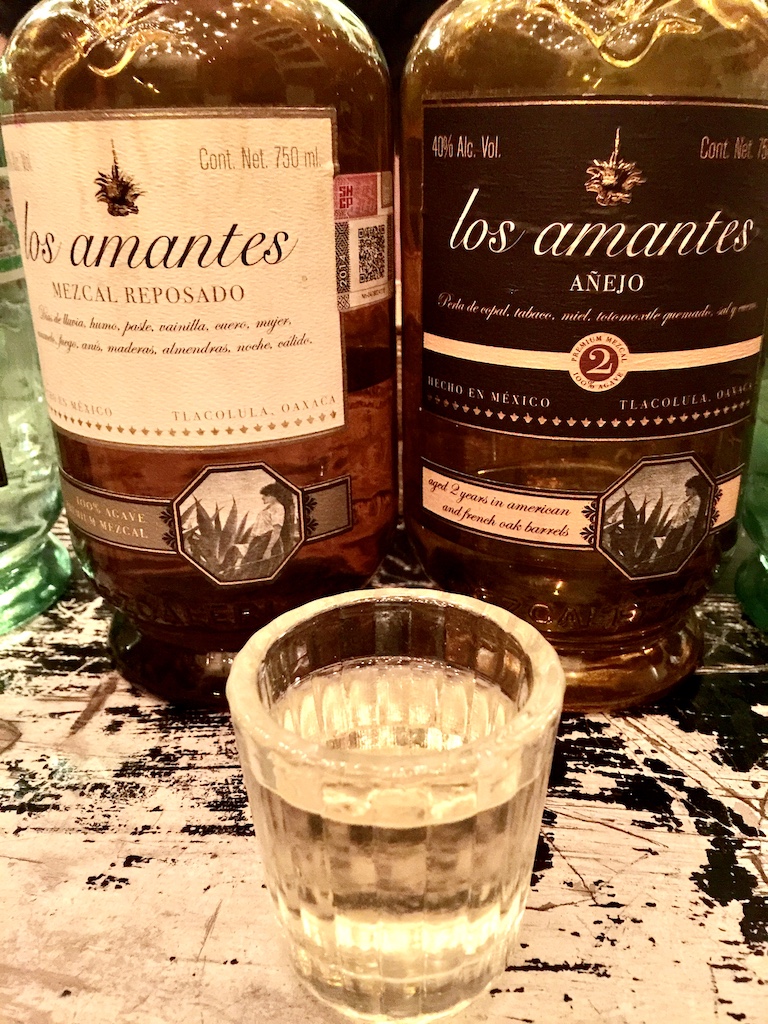 Here you'll be able to try a tasty drink at many places in this big city. Places like Santo Coyote located on Avenida Independencia between J Gomez Sosa and Negrete streets. Or how about Mi Gustitos in Santa Maria Tonantzintla street in the Santiago Matatlán neighborhood. It is near La Soledad Church. They have great food. Both are in the historic center of the city within walking distance of each other.
Another great place to taste mezcal in Oaxaca is La Mezzetta. It is located on Calle Murguia (near the corner of Juarez and Lerdo de Tejada streets). This bar has a wide selection, with over 100 different brands. This gives you the opportunity to choose your favorite one!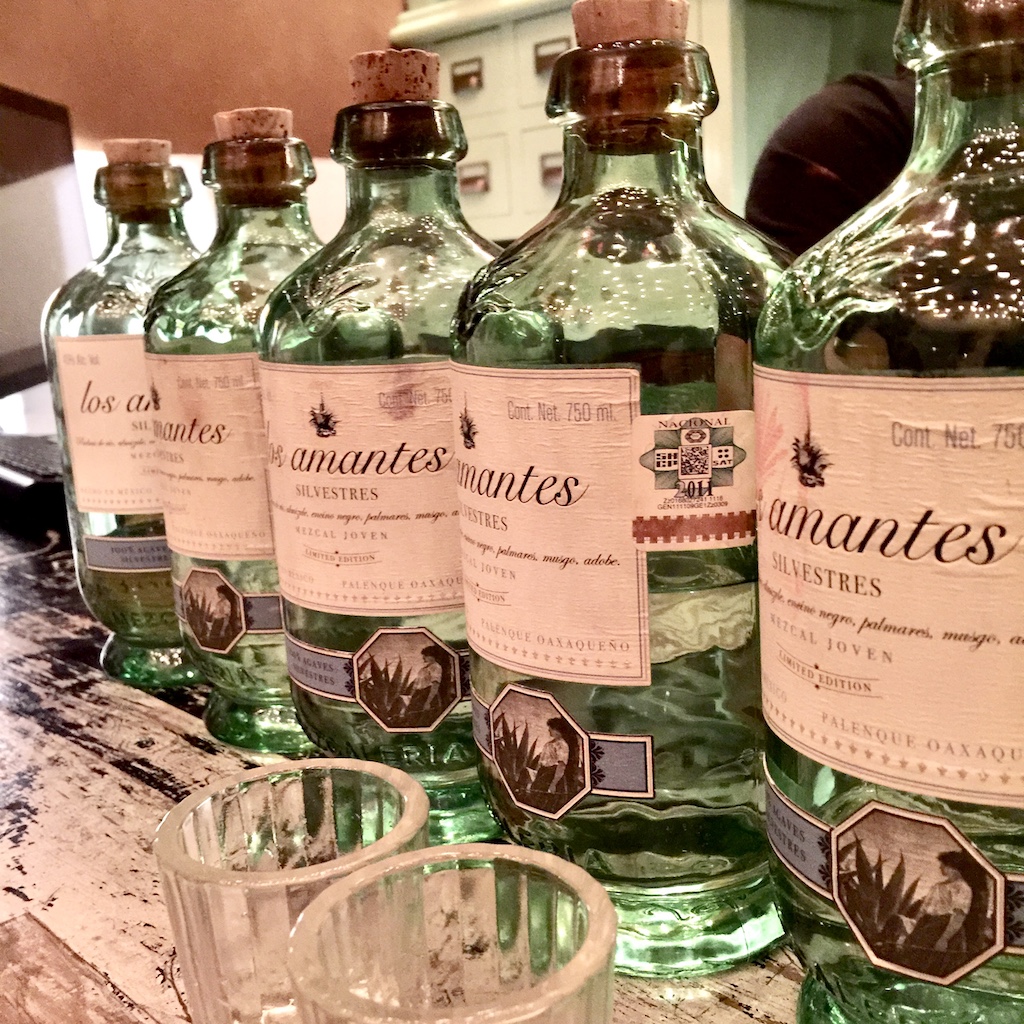 To reach the lovely beaches in Puerto Escondido, add another day to your time in Oaxaca City. So get ready for an evening full of fun. Try all kinds of mezcals and find out why mezcal deserves its category apart from tequila. It's also worth noting that almost every type of mezcal contains some percentage of alcohol. So don't empty them too quickly… unless you want to lose track very quickly!
#2. Taking part in a Mexican Cooking Class (Oaxaca)
If you've ever visited Mexico, you came back wanting to learn how to cook the local Mexican cuisine for yourself. Fortunately, there are several cooking schools in this country where anyone can take a class. Plus you will get to make your favorite cuisines from Mexico!
One good option is Casa Oaxaca, located on Donato Guerra Street by San Angel Inn Metro station. It is close to the Coyoacan neighborhood. This school has courses ranging from one-day or half-day workshops to weeklong classes. You will work with expert chefs who teach students how to prepare various Mexican delicacies. They provide information about ingredients used and the rich history behind these recipes. It's an excellent way for individuals and groups to get together. You will have fun while learning a new skill.
Take a cooking class during your next trip to Mexico. You will learn how to make some of the best dishes in the country!
#3. Taking a dip at Hierve el Agua (Near Oaxaca)
Hierve el Agua is an archaeological site and natural beauty with pools of crystal clear water. They form overhanging rock formations. I think this would be a great place to take a tour of the waterfalls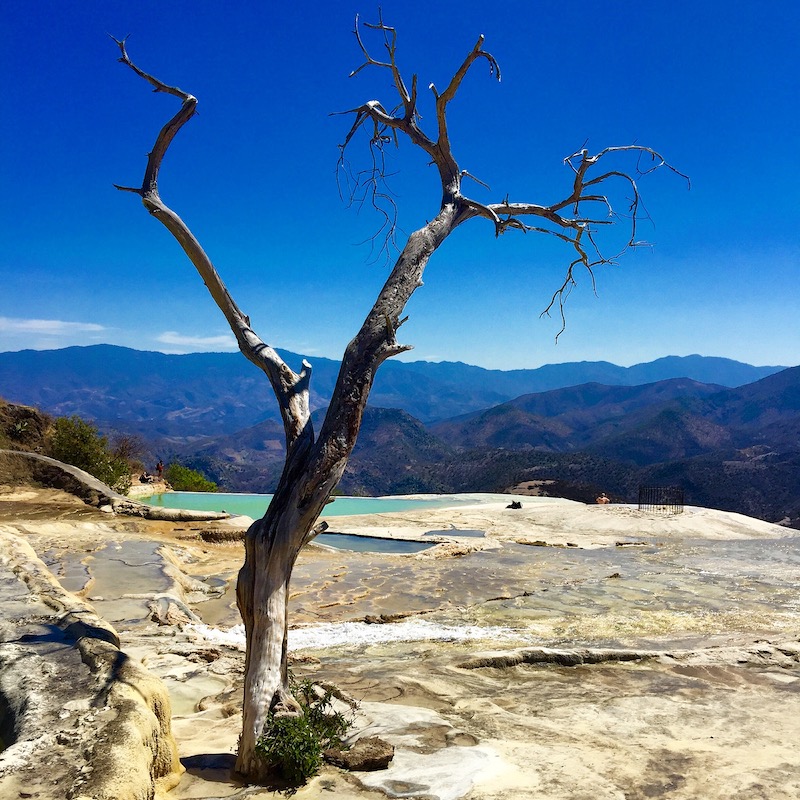 But don't worry: the water isn't boiling! It's just the result of mineral deposits in the rocks, making it seem like they're bubbling up from beneath. But be careful not to get too close. There are no railings around these "boiling" waters, so you could easily fall off if you aren't paying attention. Which I would never recommend.
You can find Hierve el Agua near Oaxaca City on highway 190 between Tulle and Mitla. It is approximately 50 km south of Oaxaca City or kilometers north of San Bart olo Coyotepec. Once you get there, it is a reasonably easy walk with incredible views of the valley below. So don't forget your camera! If you're in Oaxaca city and have some free time on your hands, add Hierve el Agua to your list of "must-see" attractions when traveling Mexico. You'll be amazed at this natural wonder, unlike anything I've ever seen before.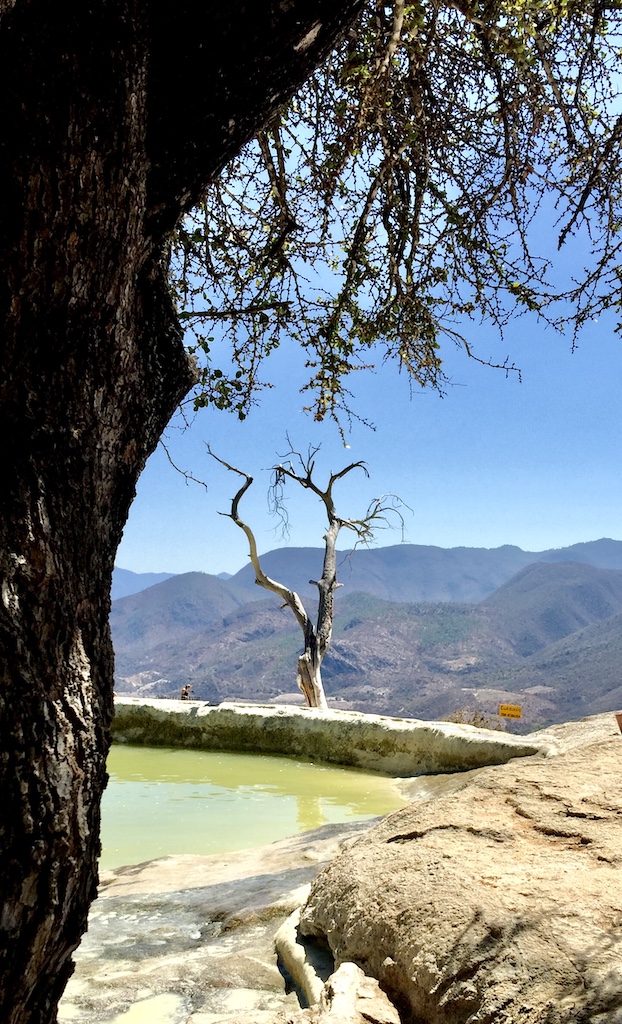 #4. Enjoying the Best Mexican Cuisines on a Food Tour (Oaxaca)
The best way to taste the flavors of Mexico is by taking a food tour! These walking tours take you around different eateries and bars. This is where you'll be able to try all kinds of traditional dishes. You can also find plenty of great street food tours in Mexico's largest city if you don't want to go on your own. One excellent option is the cooking class which lets you enjoy a culinary experience as you visit the market.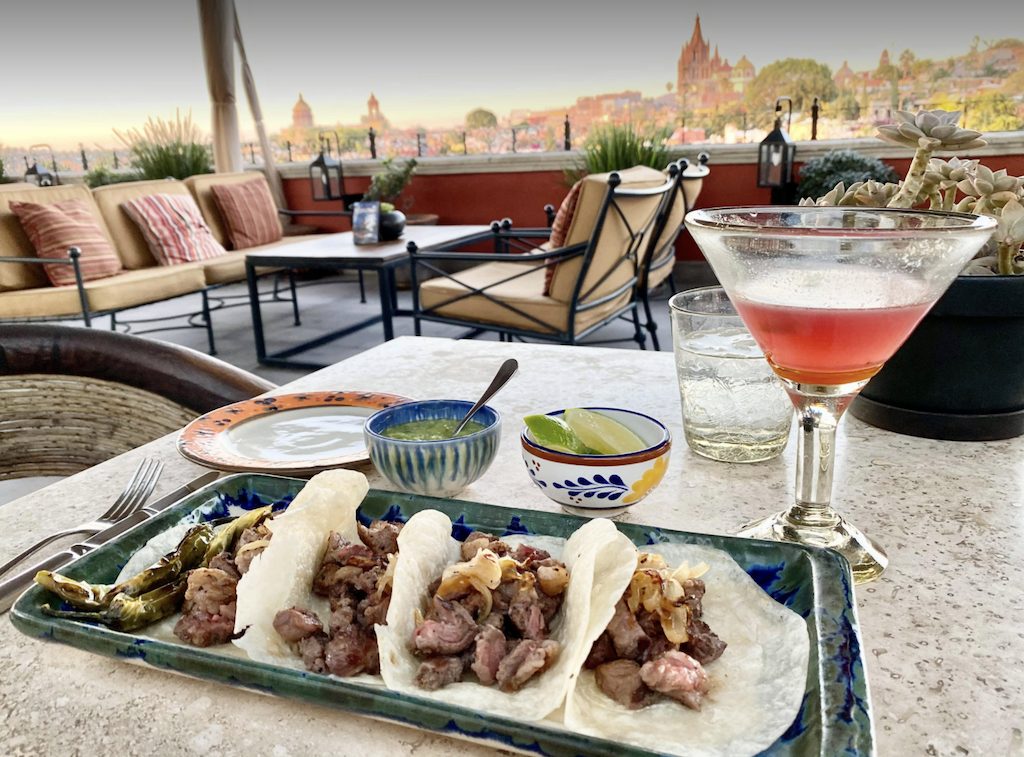 Another awesome place for a great experience is in Oaxaca city at La Merced market. It is located on Independencia street between Juarez and Flores Magon Street. It is close to Santo Domingo church. Or even better, Mercado 20 de Noviembre also called "El Tule" is a market locally. This area has plenty of restaurants that offer tasty local cuisine. They are even in colonial architecture buildings, which makes it an attraction itself. But what people come here for are tasty foods like quesillo (typical string cheese), tlayudas (a kind of pizza), and chapulines (grasshoppers)
Also, near Plaza Hidalgo is a beautiful main colonial square located just one block from Templo Mayor archeological site. The free walking tour has an average duration of four hours, so it's perfect for a half or full-day excursion.
#5. Witnessing the Day of the Dead Parade (Oaxaca)
Another highlight to add to your itinerary is the Day of the Dead parade when coming down south.
This celebration takes place annually in Mexico on November first and second. But it's most famous for its "parade" that occurs during this time. Here you'll find locals dressed as their ancestors who walk through town carrying skulls. Or other decorations inspired by traditional Mexican culture. Thus making for a truly unforgettable experience!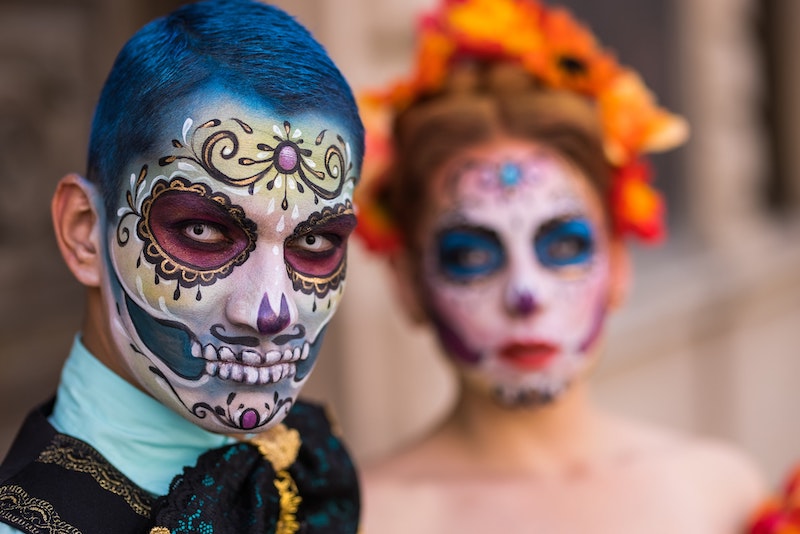 It's also an opportunity to try some delicious street food while watching one of Mexico's most unique traditions come alive before your eyes. So don't miss out on witnessing the Day of the Dead parade if you're planning a visit down south!
#6. Trekking in the Mountains of Sierra Norte (Monterrey)
If you're into hiking or just looking for an exciting outdoor activity, trekking in the Sierra Norte Mountains is necessary. This area contains some of Mexico's most spectacular landscapes with lush forests and jagged peaks.
From Monterrey International Airport, take highway 57 north until it becomes highway 40 after Cerralvo city. Continue this road through Hualahuises village before turning right onto another dirt road signposted towards "El Sabino." Follow this path up to El Pico del Caballo mountain, where plenty of trails will lead you around the forested mountainsides. Ensure that you have a map of the area. Make sure you are familiar with the trails before setting out (for your safety).
Trekking in the Sierra Norte Mountains is an unforgettable experience. The views alone make it worth the journey, but you'll also see some fascinating wildlife. Keep your eyes peeled for deer, wild boars, and even bears! Unfortunately, I thought we could see moose, but you will find that there are no moose around here!
Be sure to bring plenty of water, snacks, and proper hiking gear if you're planning any serious trekking. And be prepared for many uphill walks. This isn't a walk in a theme park! But trust me, it's all worth it when you arrive at the spectacular views atop El Pico del Caballo.
#7. Biking all over – (Mexico City)
Mexico City is one of the largest cities in the world, so it can feel overwhelming when exploring on foot. However, there are some great ways to see all this city has to offer without feeling too harried about finding your way around.
One option is renting a bike and taking off into different neighborhoods outside downtown Mexico City. Many of my favorite places to rent bikes: Coyoacan at Los Reyes rental shop located on Avenida Prolongacion Masaryk Street. It is neaby Colegio Militar Metro station. Or you can rent one from the La Condesa neighborhood. They have rentals available along Amsterdam avenue between Medellin and Parallel streets. This shop is close to Insurgentes Metro stations. Plus, I always love to ride my bike near Chapultepec Park. It is one of the largest city parks with well over 686 hectares.
In addition, many shops can provide you with maps and routes for seeing various attractions throughout the city. It's a good idea to see the streets of Mexico City, get some exercise, and have fun all at the same time!
#8. Cheering Lucha Libre (Mexico City)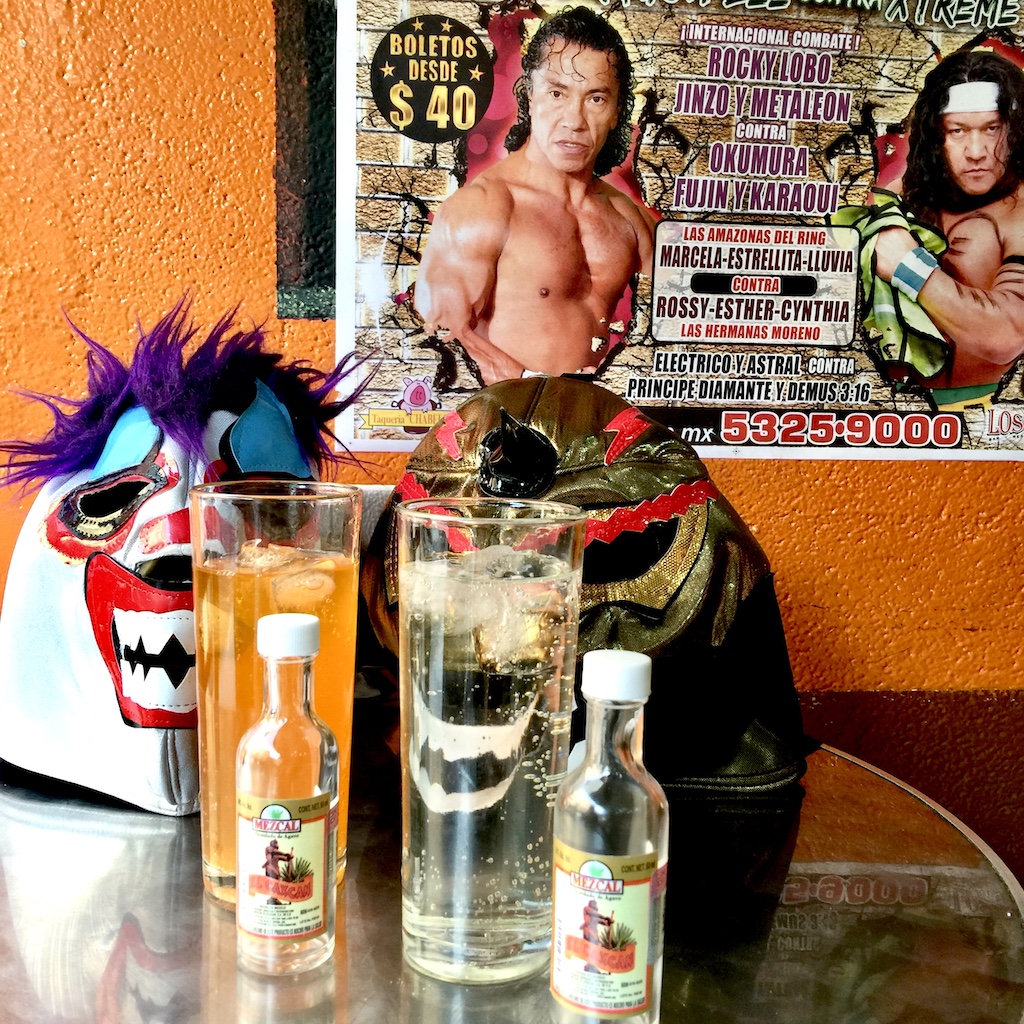 Lucha Libre is a Mexican style of wrestling, where the wrestlers dress up in costumes and battle it out for victory. It's one of the most popular sports here! Suppose you want to learn more about Lucha libre and attend a match. In that case, your best bet is to visit Arena Mexico located on Dr. LavistaColonia Doctores. It is by Metro Cuauhtemoc (Linea B) station close to Centro Historico in North America. The arena has hosted many international wrestlers and local ones over its 80-year history.
Hence, there are plenty of matches offered every week that will have you cheering along with other passionate fans! You can even buy souvenirs from vendors outside the stadium before entering. So whether Luchadors are your thing or not, it's worth attending a match just for the unique experience!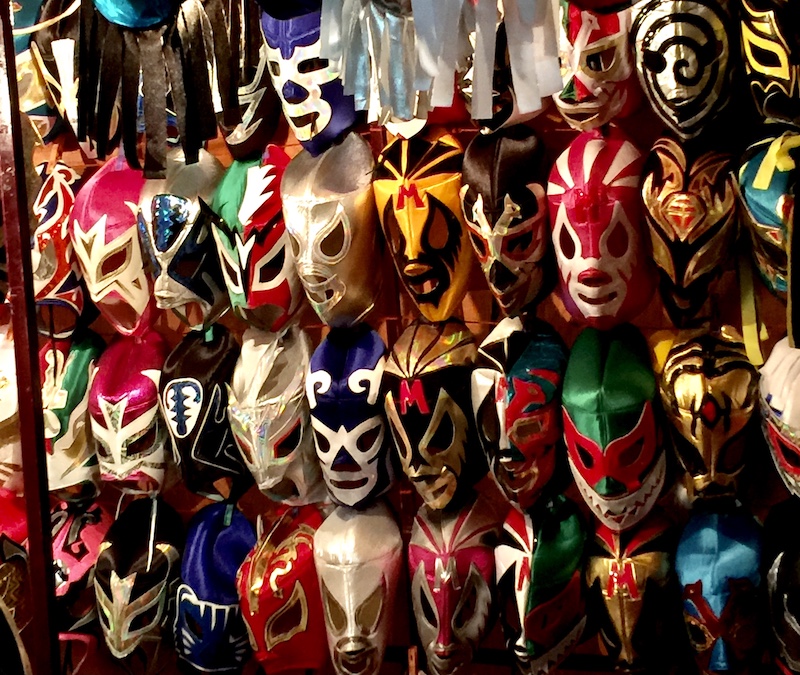 #9. Visiting a Traditional Weaving Village (Oaxaca)
If you're looking to get off the beaten path and explore some more of Mexico's traditional culture, then be sure to visit a weaving village in Oaxaca. Here you'll find locals who still practice traditional weaving cloth on looms using natural dyes, This makes for some truly beautiful fabrics. You can also purchase textiles directly from the villagers. So it's a great opportunity to pick something unique and special as a souvenir.
Visitors will also find that many of these villages offer accommodations such as homestays with locals. So if you're interested in learning more about how they live, this is an excellent way. So be sure to add visiting a weaving village to your favorite things to do in Mexico!
#10. Exploring the Chapultepec Castle (Mexico City)
When you're in Mexico City, one of the best things is to visit Chapultepec Castle, which can be found on Avenida Reforma.
This castle was originally built as a home for Viceroys and military personnel. But now it serves as a museum with different exhibits about Mexican history. Things from pre-Hispanic times to recent years' developments at the end of the 20th century. Visitors may also take guided tours or even have tea inside this historic landmark! In reality, you'll spend a few hours with a knowledgeable local guide and understand the destination's history and culture.
You'll see places like botanical gardens, architecture, and relics that will help give you a sense of how much culture has developed throughout Mexico's long history. It makes for an excellent day trip while exploring the downtown area. Make sure to wear comfortable shoes since it involves quite a lot of walking around!
#11. Being Serenaded by a Mariachi Band (Mexico City)
If you're looking for an even more authentic Mexican experience, then be sure to visit Plaza Garibaldi in Mexico City. This plaza is known as the place where mariachi bands come to play. They serenade visitors with their beautiful music. So it's a must-see location if you want to get a feel for traditional Mexican culture. You can also purchase food and drinks from the numerous stalls that sell typical Mexican fare. Things such as the best tacos, burritos, quesadillas, and churros. Making it an excellent spot for hungry people!
Visitors will also find several Mariachi bars located in this plaza where they can listen to live music. Doing this while sipping on a strong margarita or tequila. So be sure to visit this wonderful plaza if you want a truly unforgettable experience when coming down south!
#12. Experiencing Frida Kahlo (Mexico City)
Another place you should visit if you're interested in art is the Museo Frida Kahlo, located in Mexico City. One of Mexico's most well-known and flamboyant painters, Frida Kahlo was born and died in La Casa Azul (the Blue House), a historic area in Mexico City. You will also get to enjoy Diego Rivera Murals here!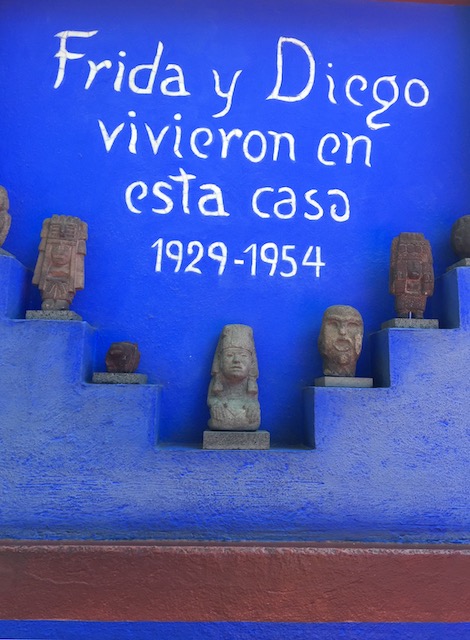 This museum features many paintings by famous Mexican artist Frida Kahlo – who was known for exploring themes related to pain and sorrow while also experimenting with surrealism during her career. Visitors can admire some of these works here, including self-portraits that feature symbols associated with traditional Mexican culture, such as flowers or images of skulls and other items inspired by pre-Hispanic cultures (such as mirrors). So be sure not to miss out on learning more about this amazing female painter when coming down south!
#13. Exploring the Street Art – (Mexico City)
If you're looking for something a little more urban and contemporary, then take a stroll through the streets of Mexico City to see some amazing street art. This place is known for its vibrant and eclectic artwork created by various local artists. You'll be sure to find something that catches your eye!
The city center is also home to several galleries where you can check out, even more, art. So Mexico City is worth exploring all that this place offers. Maybe you'll even get inspired to start creating your own pieces!
#14. Enjoying the El Peñón de Guadalupe views (Mexico City)
A great place to enjoy nature and stunning landscapes is El Peñón de Guadalupe, located near Mexico City. This place is known for its lofty views of the valley below. Where visitors can also find a statue of the Virgin Mary at the very top. I think it is worth checking out if you're religious or just want to take some pictures!
There are various activities that people participate in here. Things such as climbing up El Peñón de Guadalupe during sunrise. Which I think offers amazing panoramic views spanning vast landscapes. If you have extra time, check out the nearby towns and villages Each of them has cobbled streets filled with colorful houses inspired by Mexican culture.
#15. Visiting UNESCO World Heritage Site – Teotihuacan (Mexico City)
Mexico has many different places to visit and explore. One great example is the ancient city of Teotihuacan, located an hour north of downtown Mexico City near Tula. It's known as a UNESCO World Heritage Site for its numerous temples, pyramids, and other structures. They were built by pre-Hispanic civilizations who lived in this area around 100 BC until about 650 AD.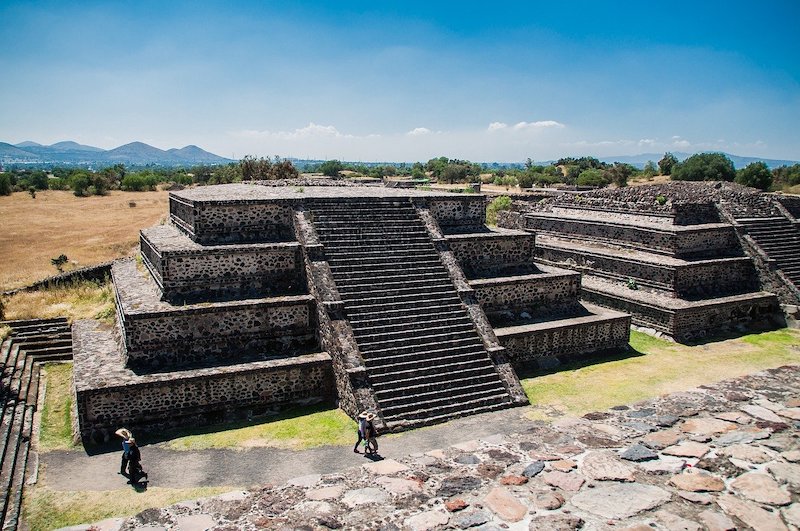 This place makes for an amazing day trip. Especially since it also involves traveling back through time when you see all these historical buildings preserved throughout centuries. There are various activities that visitors can participate in. Things such as climbing up the Pyramid of the Sun or even taking a walk through the Avenue of the Dead – an experience you'll never forget!
#16. Mexican Independence (Mexico City)
Another place you should visit when coming down south to Mexico is the National Museum for History. It is located in Mexico City. This museum houses artifacts and exhibits related to important events during the early stages of Mexican independence and the Mexican revolution. If you're interested in learning about its history, be sure not to miss this place!
Visitors will also find an abundance of paintings here featuring portraits from some famous figures. This includes Miguel Hidalgo – making it a great opportunity for people who enjoy art. I know many travelers enjoy the arts! You'll also discover numerous sculptures depicting key figures involved in the war for Mexican independence. Plus many other interesting items on display. So be sure to add this place to your must-visit destinations in Mexico!
Another famous museum of Mexico City is the Palacio de Bellas Artes. It is home to some of the greatest murals by famous Mexican artists. And the dome ceiling here is quite beautiful. Also, the metropolitan cathedral is quite awesome to see as well. Finally, the National Museum of Anthropology is the most well-known, and it houses Mexico's varied indigenous traditions' legacies. The National Palace and the Museo Soumaya (which houses a stunning range of art from all over the world) are two other must-see museums.
#17. Torre Latinoamericana (Mexico city)
Have you heard of the
Torre Latinoamericana
? It was built in 1956, and at that time it was the tallest building in the city. Now the 45th tallest building in the world. In fact, Mexico City has such a huge population, but surprisingly, it has very few skyscrapers. But Torre Latinoamerican is one of them.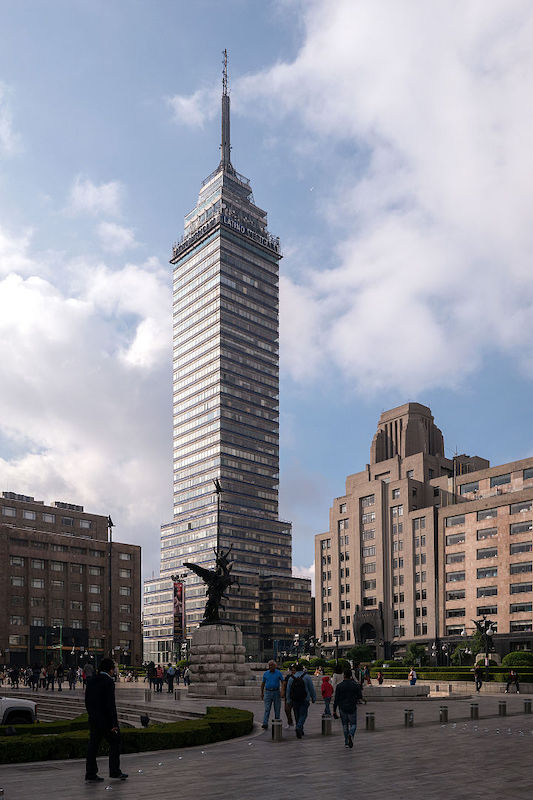 It is also the tallest building in all of Latin America, and the fourth in height in the world outside of New York City! The view from its public observation deck on
the 44th floor
is the highest in Mexico City. And what a view it has!
#18. Exploring the spirituality of a Temazcal Ceremony (All Around Mexico)
Another great way to experience Mexico is by learning about its traditions and culture. One interesting activity that you can take part in while exploring the country is Temazcal. Temazcal is an ancient-style sweat lodge. It typically takes place across Mexico's central and southern highlands, Chiapas, and the Yucatán.
This involves coming together with others for a spiritual cleansing ceremony with fresh waters. There are different types of these ceremonies. Some depend on whether or not they're led around fire pits along with certain songs, chants, and dances involved throughout each ritualistic process. This will help everyone feel closer and get rid of negative energies within themselves. All this takes place during one wonderful cleansing afternoon.
#19. Visiting the Church of Iglesia de San Juan Chamula (Chiapas)
This is one of the most exciting churches you'll ever visit. Located in Chiapas, it's a stunning landmark that can't be missed on your Mexico travels.
You may have heard about this church and wondered what all the fuss was about. I was curious too! So what makes Iglesia de San Juan Chamula, found in the main square, so different from other Christian places of worship? Well, for starters, visitors are allowed to smoke cigarettes inside and take photographs without flash. This rule does not apply to photographing ceremonies. They also engage in unique rituals that involve Catholic saints, moonshine, outpourings of emotion, and animal sacrifices!
There are no pews. The walls and floor around the altar are filled with pine needles which absorb any dropped wax or oil from candles lit during services. It also has its indigenous language used alongside Spanish by residents. Many people find this church very intriguing, while some find it weird. But you won't know until you visit!
#20. Going on a Day Trip to San Cristobal de las Casas (Chiapas)
Another great thing to do is take a day trip from Mexico City or Oaxaca, which involves journeying south towards the state of Chiapas. You can visit one of its most popular tourist attractions called San Cristobal de las Casas.
This colonial city has cobblestone streets and beautiful architecture filled with museums, local eateries, and historical sites. They tell tales about its past inhabitants who were the best part of indigenous peoples of Mayan tribes. Lush green mountains also surround it. It would be best if visitors wear comfortable shoes while exploring this fantastic place. Especially during the rainy season when there are plenty of rivers nearby perfect for white water rafting!
#21. Chasing Chiflon Waterfalls (Chiapas)
If you're looking for some natural wonders to explore while in Mexico, then be sure to visit the Chiffon Waterfalls.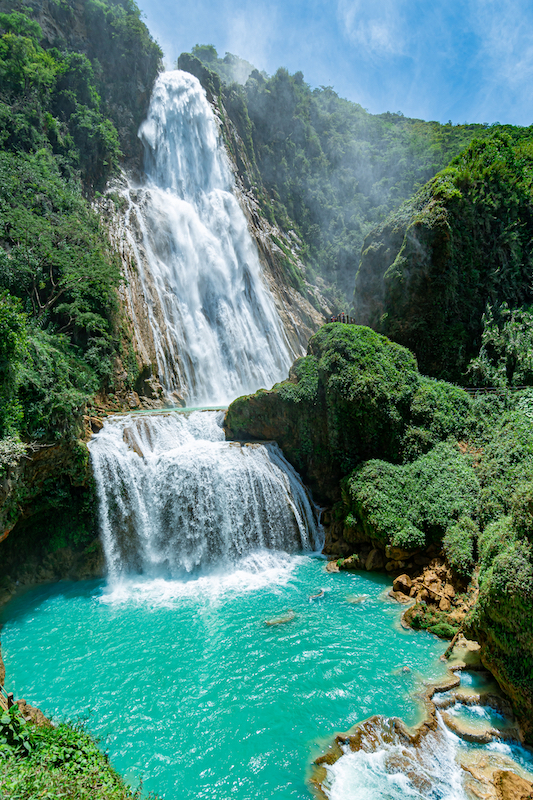 These falls are located in Chiapas and feature a series of impressive cascades that drop down from almost 300 meters or 984 feet. Visitors can get up close and personal with these falls by hiking along the trails that run alongside them, so it's an experience not to be missed!
You'll also find that this area is home to some lovely jungle scenery, making it the perfect place to go on a nature hike while enjoying some beautiful waterfalls. So don't miss out on chasing Chiflon Waterfalls when coming down south!
#22. Zip Lining at El Tajin Or Tehuacan Valley (Verzcruz & Puebla)
Mexico has plenty of exciting outdoor adventures waiting for visitors looking for a thrill near Puebla and Oaxaca. One great option is zip lining at El Tajin Ecological Park. It is located in the state of Veracruz near the city of Papantla. This central park has various courses set up through its lush green forests. It provides an amazing view of the surrounding countryside. It is perfect for anyone who wants to take photos or videos while enjoying a heart-pumping activity.
If you're looking for something more challenging, head on over to Tehuacan Valley in
Puebla. This is where numerous companies offer different outdoor activities such as rappelling, mountain biking, and rock climbing. Even a hot air balloon is available. It's the place to be if you want to get your adrenaline pumping and have an unforgettable experience!
#23. Indulging in Beach Time (Quintana Roo)
After sightseeing and adventure, the best time to relax on some of Mexico's best beaches. They are located in Playa del Carmen in the yucatán peninsula. These places offer plenty of sun, sand, and surf for visitors to enjoy. Not to mention crystal-clear waters are perfect for swimming, snorkeling, and scuba diving.
And if you're looking to enjoy, then head on over to the beach clubs, where there'll be plenty of music and drinks. So grab your swimsuit and sunscreen because we're about to hit the beach!
#24. Discovering Mayan Ruins – Chichén itzá (Quintana Roo)
Another great place to visit is Mexico's most popular attraction, chichén itzá. It is an hour and a half away from Cancun. Mayan people once inhabited this place and chose this area as their home until around 1100 AD. The city contains numerous structures. Things such as national palaces, temples, and ball courts make for fun historical sites throughout its grounds. It is definitely something worth seeing! Chichen Itza is the most renowned of all Mayan archeological sites in Mexico.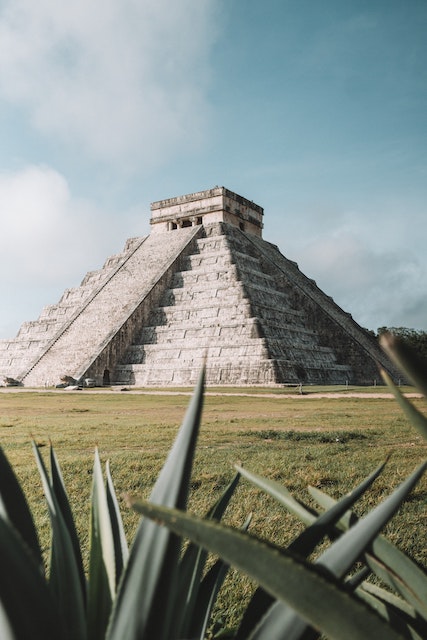 One exciting activity you can do here is climbing up El Castillo or the "Temple of Kukulkan" during sunset. It makes for one majestic sight. With all the pyramids lit up in various colors against the glow of pink skies at nightfall, you will love it! If you're brave enough, take on the challenge and see if you can make it to the top!
#25. Escaping to Isla Mujeres – (Quintana Roo)
If you're looking for a place to relax and get away from the hustle and bustle of city life, then be sure to visit Isla Mujeres.
This island is just off the coast of Cancun and offers visitors crystal clear waters, white-sand beaches, and plenty of sunshine – making it the perfect spot to unwind. You can also enjoy fun activities here, such as swimming, snorkeling, diving, or windsurfing.
Visitors will also find several restaurants and bars on the island where they can enjoy a cold drink or bite to eat while taking in the stunning views. So if you're looking for a little bit of paradise during your trip to Mexico, be sure to visit Isla Mujeres!
#26. Partying at Spring Break (Quintana Roo)
If you're looking to have some fun in the sun and party all night long, then head on over to Cancun or Playa del Carmen in the Yucatan peninsula. This is where the beautiful beaches are filled with people from all around the world ready to let loose! These places offer plenty of bars, clubs, and restaurants to keep you busy throughout your stay. And if you need a break from all the excitement of Spring Break, there's always the option to relax on one of the many white-sand beaches nearby.
Playa Delfines, located south of the hotel zone in Cancun, is a long and broad stretch of lovely white sand. Book your trip well in advance since these places tend to get filled up pretty fast.
#27. Swimming with Sea Turtles in Akumal (Quintana Roo)
Visitors can go swimming with sea turtles in Akumal – a small village outside Cancun.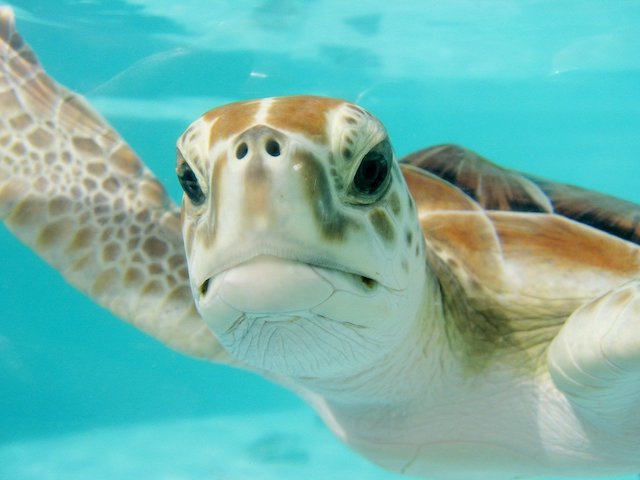 Here you'll find many species of turtle. As well as plenty of other marine life. Things like coral reefs and colorful fish that live within the area's stunning waters. Visitors will also enjoy some lovely scenery here, thanks to the white-sand beaches and lush tropical vegetation. Fauna dots around this coastal region, which is very different from most parts of Mexico. So if it's an experience you won't forget, then be sure not to miss out on going for a swim with sea turtles when coming down south!
#28. Scuba diving in Cozumel (Quintana Roo)
Another great activity to enjoy while in Mexico is scuba diving in the Western Hemisphere.
And one of the best places to do this is in Cozumel, located just off the coast of Cancun. This island offers some of the best diving conditions in all of Mexico. It has plenty of coral reefs and marine life to be explored. Visitors can also find a wide range of dive shops that offer both beginner and advanced courses. Thus making it perfect for those who are new to the sport. Many people just want to brush up on their skills. So if you're looking for an amazing dive experience during your trip to Mexico, be sure to check out Cozumel!
#29. Experiencing Thrilling Nightlife (Quintana Roo)
If you're looking for a place to party while in Mexico, then head over to Playa del Carmen, where visitors will be able to enjoy an incredible nightlife scene that's filled with bars and nightclubs.
This is known as one of the top places in all of Mexico for people who want to drink strong cocktails. They will be dancing at various venues located along five kilometers worth of beachfront property. If you get hungry, plenty of places here serve up authentic Mexican cuisine alongside other cuisines worldwide.
Head on over after checking out nearby attractions like the Tulum archeological site of Chichen Itza, both popular places for tourists to visit during their time here. You'll be able to relax and unwind at night after spending your afternoon visiting one of these amazing historical sites!
#30. Visiting the Monarch Butterfly Sanctuary – (Michoacán)
Suppose you're looking for some quiet time away from everything. In that case, a great place to visit is Piedra Herrada, located in Michoacán. Visitors will be able to participate in ecotourism activities while admiring its beautiful landscapes and lush forests.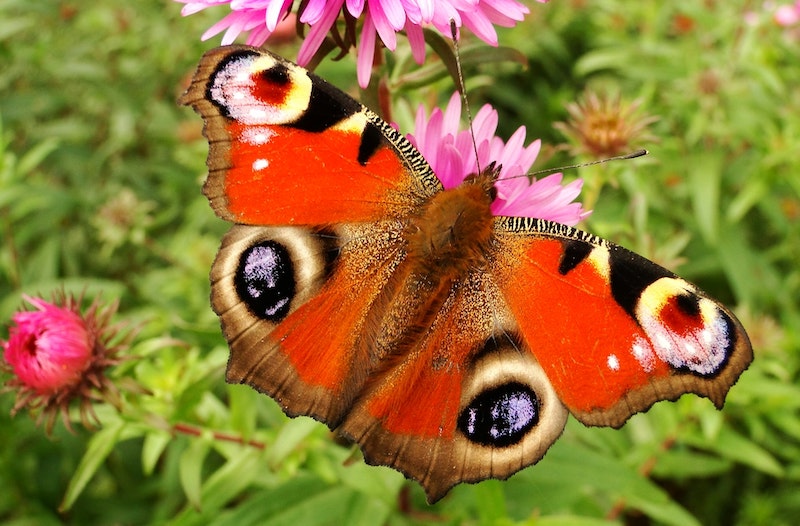 One popular way of doing activities that people do here is going on a mountain bike ride through El Rosario. It is an amazing trail filled with spectacular views of expansive greenery covering vast mountain ranges. This has been listed as one of the Top Things To Do In Mexico by The Telegraph. It also has other amazing things such as tasting authentic Mexican food and visiting ancient ruins.
If you're looking to see the amazing Monarch butterfly sanctuary, head over to Michoacán during winter when these butterflies migrate here from Canada and the United States. It's a sight that you'll never forget!
#31. Visiting Casa de la Cultura for Visual Arts (San Luis Potosi)

San Luis Potosi is located in Central Mexico. It was a major gold and silver mining hub on the Camino Real de Tierra Adentro. Today it is home to various art galleries. They display paintings, sculptures, ceramics, photographs, and other visual arts forms. So it's a place worth checking out if you want something mesmerizing for an unforgettable photograph.
Casa de la Cultura, located here, features murals painted by famous artists such as Diego Rivera and David Alfaro Siqueiros. So it's a place you'll want to visit if you have an art appreciation. You can also check out the Museo Regional, which has a permanent collection of pottery from different indigenous cultures that used to inhabit this region. This makes it a great place for learning about Mexico's history.
Also in Central Mexico, you can try tacos al pastor (marinated pork with pineapple), They are delicious!
#32. Visiting Guanajuato if You're looking for Breathtaking Scenery (Guanajuato)
Guanajuato is one of the most picturesque states in Mexico. It has colonial architecture and narrow cobblestone streets within its various towns and villages. So if you're looking to take some amazing photos while in Mexico, be sure to add Guanajuato to your list of places to see.
This is known as one of the most famous states for people who love photography, so it's a great place to visit if you're looking for something that you love. You'll also find an abundance of natural landscapes here filled with mountains and hills along winding roads where visitors will feel like they are in their little world away from everything else!
#33. Watching Folkloric Shows (San Miguel de Allende)
If there's one thing Mexico is well-known for, it's its amazing and diverse cuisine. Specifically, its' Mexican food. So if you want to try some authentic dishes while learning about Mexico's history in one of its most popular towns, then San Miguel de Allende is a place worth checking out. It is a popular destination for European and North American tourists. Mainly because of its first-class restaurants and magnificent luxury hotels like Belmond's Casa de Sierra Nevada. And oh-so-friendly year-round temperatures.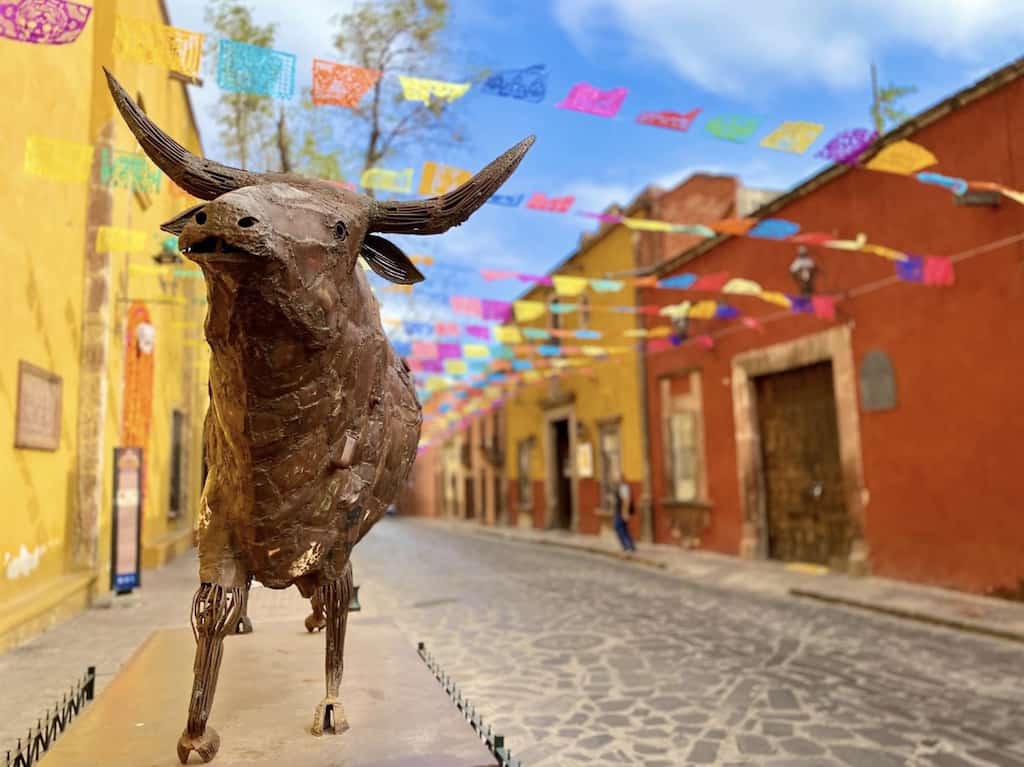 As soon as you arrive here, indulge in all that this charming colonial town offer. You can visit local art galleries filled with colorful paintings or sip on exotic cocktails at various bars throughout town. Then once night falls upon us, head over to see various folkloric shows. They have dancers that take the center stage dressed up in vibrant costumes representing different regions within Mexico! You'll have an unforgettable time here when you visit all the fun things there are in Mexico!
#34. Exploring Latin America's largest indigenous local markets (All of Mexico)
If you're planning on coming to Mexico, then be sure to check out the largest indigenous market located in Latin America, known as El Tiangus.
This is a great place for people who want to learn about Mexican history and culture since it features numerous stalls that sell handmade items from different regions around Mexico. So if you have an appreciation for arts & crafts, this will be worth checking out. You can also purchase authentic food here, such as traditional Oaxaca cheese and other cuisine prepared by local ladies selling their homemade dishes alongside gourmet goodies like coffee beans or chocolate!
#35. Witnessing stunning sunsets at Puerto Vallarta (Jalisco)
Another thing you should do when coming down south to Mexico is to witness stunning sunsets while visiting Puerto Vallarta, Jalisco.
This city has been known as one of the top places in all of Mexico for people who want to experience spectacular views such as this. So it's something worth checking out if you're looking to take some wonderful photos. These pictures can be shared with others on social media sites like Facebook and Instagram!
Visitors will also find a wide array of restaurants serving up mouthwatering Mexican cuisine. These will be alongside other worldwide cuisines, making it an ideal place for foodies. Which we know many people will love. You'll also discover several fun bars and nightclubs along its beautiful beaches. This area will be where visitors can enjoy drinking strong cocktails while dancing until sunrise.
#36. Visiting Guadalajara for Salsa (Jalisco)

Another place worth checking out when coming to Mexico is the city of Guadalajara. This city has been known as one of the best places in Mexico for people who love salsa. So if you're into dancing, check it out!
You can also visit its famous Teatro Degollado, which features a wide array of theatrical productions. These include dance performances and operas. This would be ideal for those looking for some culture while on vacation. Visitors will also find several restaurants serving up traditional Mexican cuisine alongside other cuisines, such as Italian or Asian food. So be sure not to miss visiting this fantastic city since it has so much to offer!
#37. Riding the Copper Canyon Train (Chihuahua to Los Mochis)
There's plenty to discover when it comes to Mexico, but one of the most popular activities among travelers is riding on the Copper Canyon Train.
This train runs along a 22-mile track that offers stunning views throughout its journey. Making it perfect for photographers and nature lovers alike (and quite an unforgettable experience). Visitors can also explore this spectacular area by hiking. Or simply participating in other outdoor activities before arriving at their chosen destination. So if you're planning a trip down south, then be sure not to miss out on seeing some of Mexico's best scenery during your time here!
The Barrancas del Cobre is a group of six canyons located in the state of Chihuahua in northwestern Mexico. Although the Grand Canyon is north of the border, this one is considerably deeper and larger.
#38. Going to a Music Festival at a Resort (twenty cities on the western coast of Mexico)
Many resorts in Mexico offer visitors the chance to enjoy a relaxing day at their pool while listening to some great music. All-inclusive resorts in the Riviera Maya have been hosting such parties for a few years now, and they seem to be happening every weekend from December through March.
These festivals also include fun activities such as boat rentals and food vendors, making it an all-around good time. So if you're looking for something explicitly tailored towards families, then it's a good reason to attend one of these music festivals when coming down south!
Finally…Going to Mexico
Going to Mexico can be quite fun for many different reasons. Mexico City will blow your socks off and make you believe there is no better place than these amazing places. But believe me, there are so many cool places to explore. But one thing is for sure, you can never get enough of Mexico.
PS… Don't forget to get travel insurance, you may need it!