Moose is one of the largest members of the deer family and frequents marshy meadows and lakeside edges. Nowadays, about 400 moose live in Grand Teton National Park, Yellowstone's southern section, and surrounding national forests. The Moose population is found mostly in the Grand Teton National Park. They can be found at Christian Pond (near Willow Flats), Willow Flats, and Oxbow Bend. So are there moose in Yellowstone? A resounding yes!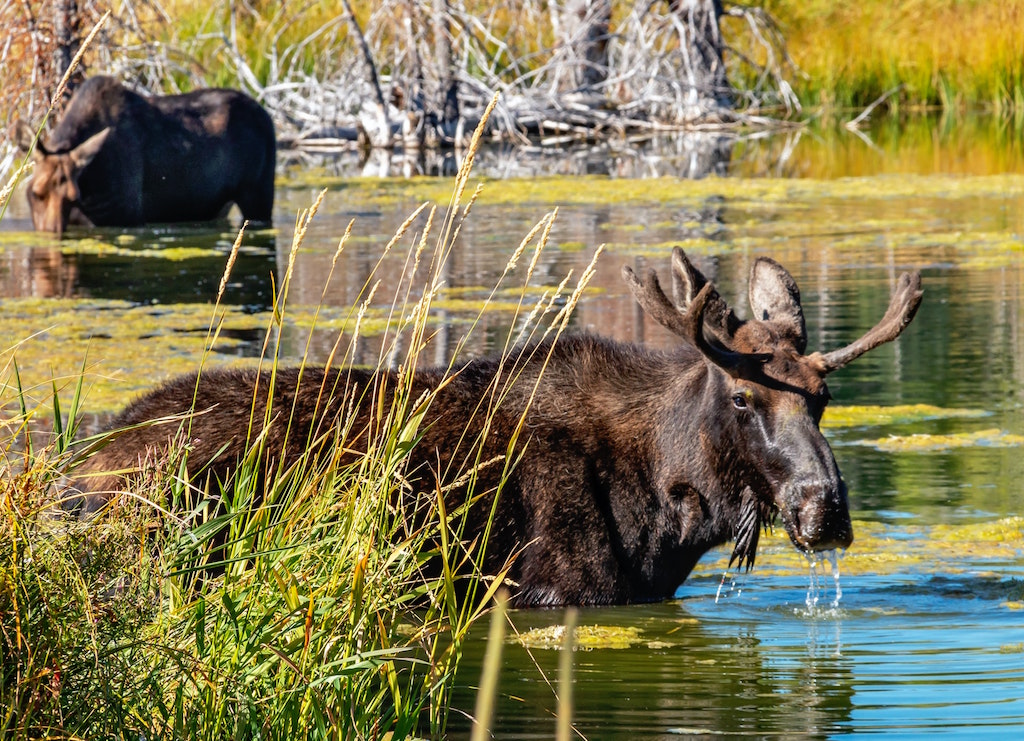 In Yellowstone National Park, they may be found within the Willow Park Area between Norris Junction, Yellowstone Lake, Mammoth Hot Springs, Fishing Bridge, and Hayden Valley.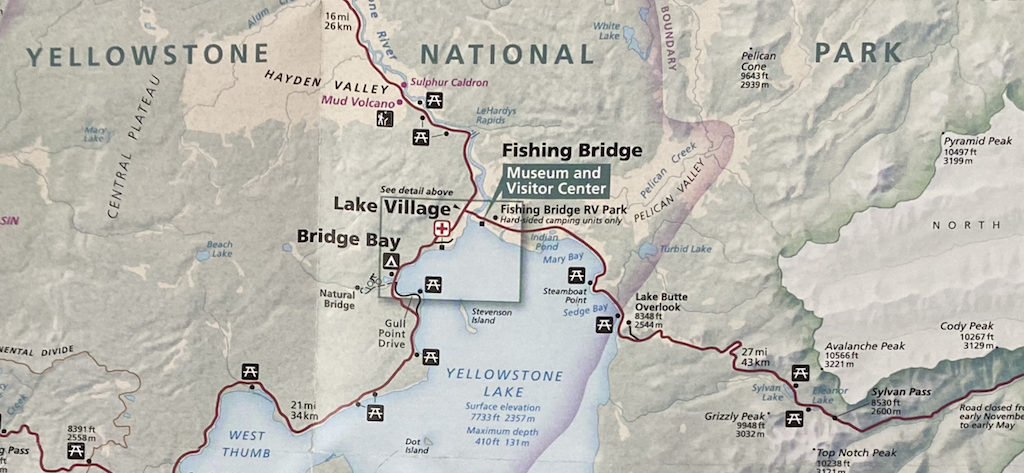 ---
What's in this post:
hide
Are there Moose in Yellowstone?
---
All About Moose: A Few Facts
#1 Male moose are called bulls, females are cows, and young are calves. Here are some interesting facts; Moose shed their antlers in the springtime, and a new set is grown by fall. The antler of adult males can spread up to 7 feet wide with a weight of 50 pounds or more!
#2 Moose (Alces alces) have excellent sense of hearing and smell, allowing them to escape most predators during their first few minutes of awareness. Yellowstone moose can grow to be 4-5 1/2 feet at the shoulders and weigh 600-1,000 pounds!
#3 Between December and March, bull moose shed their antlers. The majority of moose shed theirs in January. Male bulls have antlers; only they are fully grown (not immature bulls). Female moose do not have antlers.
#4 A large dewclaw ( a non-weight-bearing toe of some mammals) spreads to better support the weight as an animal lowers its foot in mud to feed. Similarly, the odd-looking crook of the hind leg aids a moose in drawing its limb straight up, freeing it more readily from deep, sucking manure.
#5 The new set of antlers grows the following spring, fed by the velvet covering. They take three to five months to mature fully, at which point the velvet is scraped and rubbed against aquatic plants and branches. The antlers are then ready for combat. In general, each pair of antlers will be larger than the one before.
#6 Deer and other animals consume dropped antlers, high in protein and rich in nutrients, while moose will consume antler velvet for the same reason.
Do take note—cow moose with calves might be pretty aggressive.
How many Moose are there in Yellowstone?
Estimates of the numbers of moose in Yellowstone's three sections range between 400 and 500.Moose are most easily found in Grand Teton Park. Look for them near Christian Pond (near Willows), Willow Flats, and Oxbow Bend in Yellowstone National Park.
In Willow Park, between Mammoth Hot Springs and Norris Junction, you'll find them in Fishing Bridge, Yellowstone Lake, and Hayden Valley.
In the 1800s, there were considered to be no moose in Yellowstone; a few were observed in the early 1900s and around 1,000 by the 1970s & 1980s. Since then, they have been reducing.
Where are Moose in Wyoming?
Moose can be found in many of Wyoming's mountain ranges and river bottoms, although the most significant numbers are situated south of Jackson in the Bridger-Teton National Forest region. Moose are found throughout the Rocky Mountain National Park, including both Grand Teton and Yellowstone National Parks.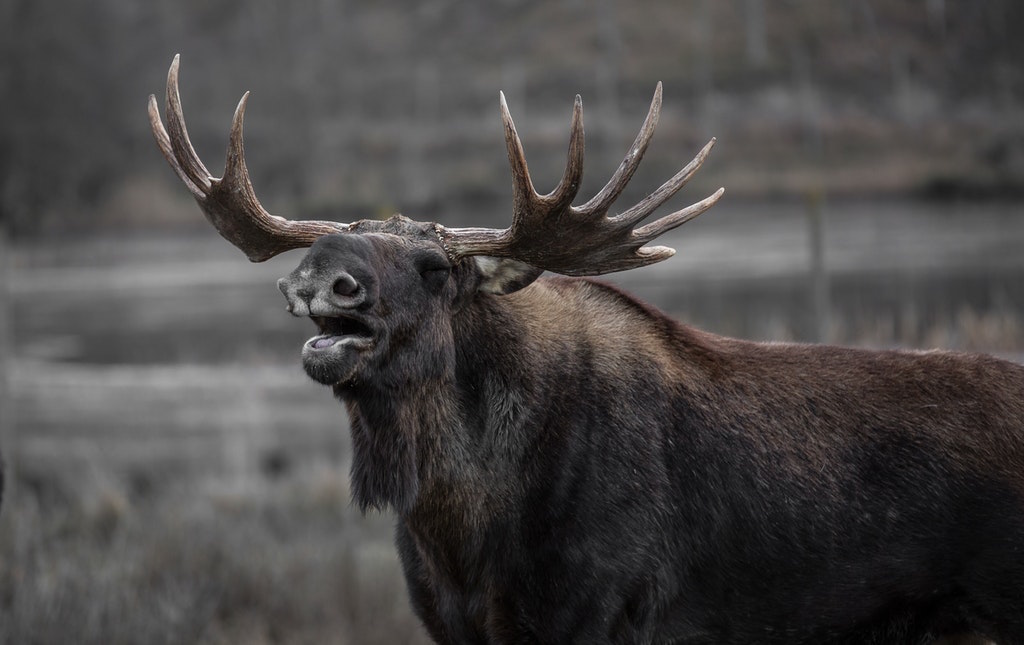 In addition to those places, you may find them in north-central Wyoming (Bighorn National Forest) and Medicine Bow Forest in southeast Wyoming.
Wild Lives of Yellowstone Country
Yellowstone Country is a wildlife lover's ideal place. The area is home to one of the most significant concentrations of fauna in North America—including moose, elk, bears, mule deer, pronghorn antelope, gray wolves, bighorn sheep, river otters, like mountain goats, and the biggest herd of free-roaming bison and other small mammals in the western United States. While seeing these animals is an unforgettable experience, it's essential to be aware of your surroundings and know how to act if you encounter a moose.
Yellowstone's Big Five Animals
Established in the late 1800s, Yellowstone National Park's Lamar Valley is home to some of the park's best wildlife viewing opportunities. Without a doubt, Lamar Valley is the greatest location in Yellowstone to observe animals,most including different bird species.
In the Tower-Roosevelt region, cliffs are used to create nature's towers; Hayden Valley is one of two valleys that makes up the Gardiner Basin area (the other valley being Grand Canyon). Geyser basins, Soda Butte Creek, and kitchen sinks make up much of the Kitchen Sink Area.
Grand Teton National Park is home to both black and grizzly bears, making it a bear-infested environment. Black bears have killed three people since 1990, while a grizzly bear has killed only one person in the park since 1994.
Yellowstone's Big Five, the park's most remarkable animals, include elk, black bear, bison, buffalo, and grizzly bear. The Big Five are in fact, the biggest creatures you may encounter.
Yellowstone National Park's Big Five:
#1 Bison
In 2020, there were believed to be around 5,000 roaming bison in Yellowstone. Since historic times, this national park in the lower 48 has been home to a free-range bison population alone. Fortunately, they're all over!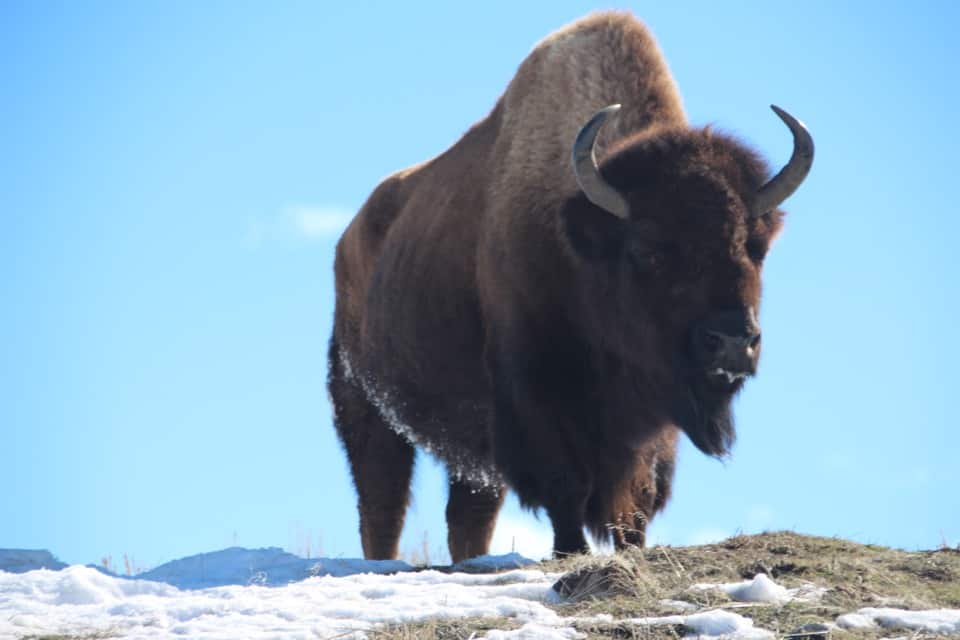 By the time you finish, you may have seen hundreds of bison without even getting out of the vehicle. Bison will be a simple animal to add to your list of Yellowstone's Big Five animals.
#2 Bear
Bears are by far the most famous creature in Yellowstone. People worldwide come to see black or grizzly bears in their natural habitat, whether they be male or female.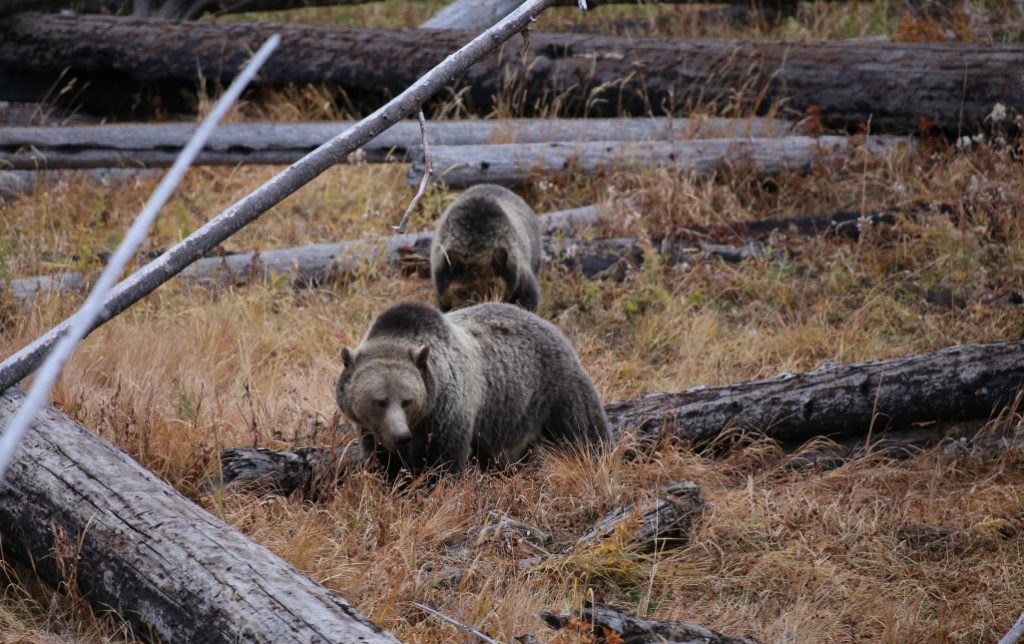 Some tourists may spend several days in Yellowstone park and never encounter a bear. Take note! If you notice a huge traffic jam in the park, it's likely due to a bear sighting. People can become combative when attempting to capture their Yellowstone Bear photo as a souvenir.
#3 Elk
Elk are the most numerous species in Yellowstone. In the summer, there are between 15,000 and 20,000 elk in around seven distinct herds. When the elk move out in search of higher-quality food in the harsh winter, as few as 5,000 individuals may remain. Surprisingly, only one elk herd resides in the park all year.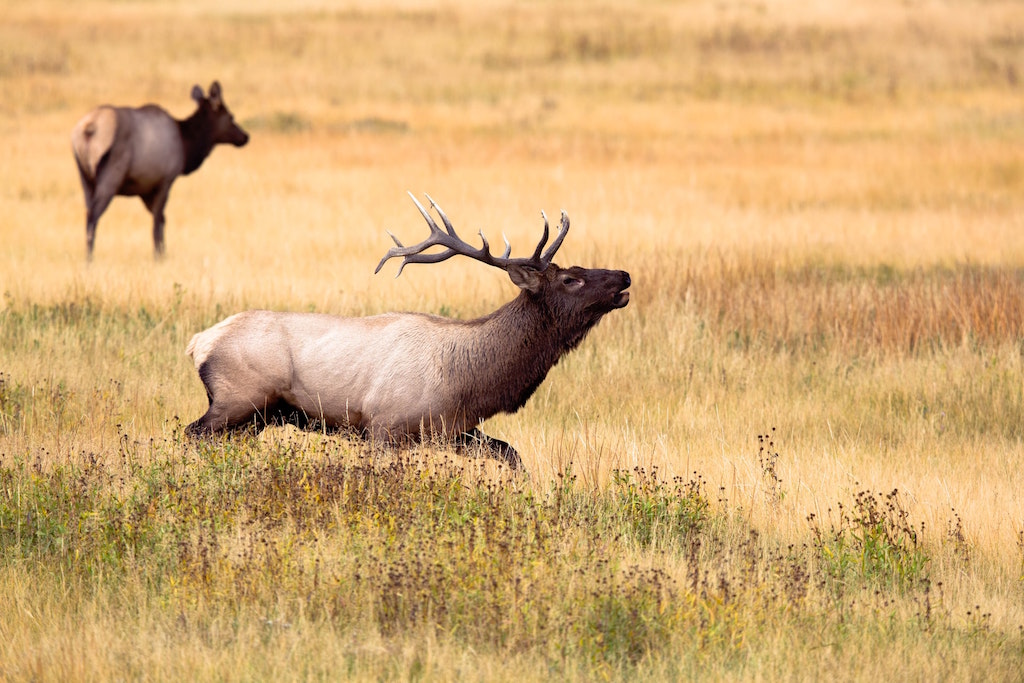 Bull elk are arguably the most sought-after animal in the Big Five of Yellowstone. This is because a male bull with huge antlers is a coveted subject for many wildlife enthusiasts.
#4 Wolf
The wolf is one of the most difficult animals in the Big Five to spot in Yellowstone. About 528 wolves were living throughout the greater Yellowstone region in 2015. They are hard to find and photograph.
Although their number is modest, they may be seen throughout the park in groups. However, you never know when you'll come across one wolf with long legs because they travel in packs. They spend the majority of their time resting under large trees, like lodgepole pine and hiding among tall grasses. The majority of sightings occur during the early morning or evening hours, as with most wildlife.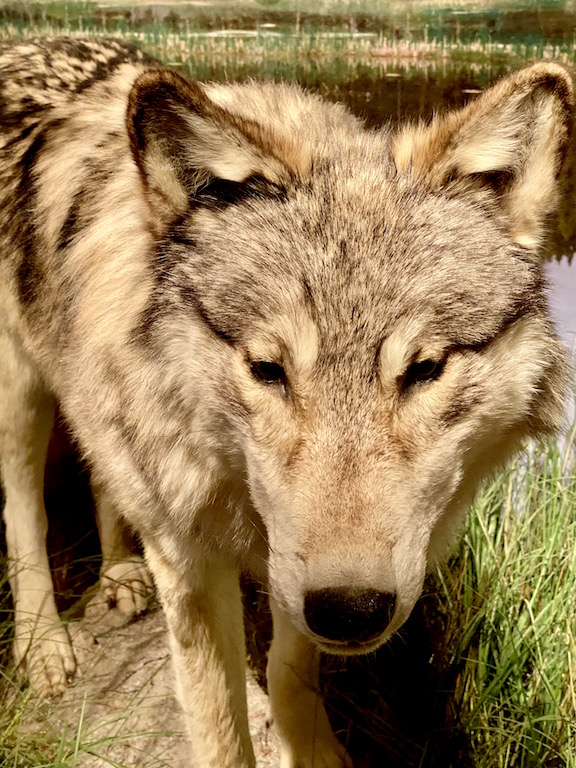 Most sightings have occurred in the Lamar Valley between Gardiner and Cooke City, according to park records. This is also true of the Lamar Valley in Yellowstone's Northern Range. During the winter, you may observe wolves in their natural habitat.
#5 Moose
Unfortunately, moose sightings are uncommon in Yellowstone, which means you'll have difficulty adding this largest member of the deer family to your Big Five list. On the most recent count, an estimated 400 moose were remaining in Yellowstone National Park. Their furtive behavior makes it hard for rangers and researchers to obtain an accurate population estimate. However, Moose live in damp meadows, lake shores, and riverbanks. Unfortunately, they are also very introverted, making them difficult to detect.
The moose migrate only during the mating season, which lasts from late September through early October. They're most common around this time because it's when their testosterone levels are at their highest. The male moose is the largest of all CWD carriers (Chronic Wasting Disease) and has a distinctive black nose.
Wildlife and the Seasons
Wildlife activity in Yellowstone varies with the season. Furthermore, your animal sightings will be influenced by habitat preferences, weather, and seasonal movement. Therefore, to get the most out of your trip, it's crucial to know where the animals will congregate.
April to Mid June (Spring)
In the spring, go to the Hayden Valleys and Lamar. It's a great time of year to spot wolves and grizzly bears, as well as baby animals like bison, moose, ground squirrels, and elk.
Bears may be found roving the valleys. Bears are typically seen in and around Yellowstone Lake's shores and are most active at dusk, night, and dawn.
Mid-June to August (Summer)
The park is usually visited by tourists throughout the summer months, many on organized trips. The bears leave the valleys and head to higher elevations during this period because it gets too hot for them in the valleys.
Spottings may still be observed in the valley throughout June, but they become increasingly rare by July and August. In August, bison begin rutting, and dominant males vie for females throughout the season. These encounters can become rather intense, and witnessing them is exciting.
September and October (Autumn or Fall)
There are several reasons to visit Yellowstone in the fall. Not only do colorful fall foliage add to wildlife photographs, but the summer crowds have departed, and the animals have retreated to the valleys.
The national park becomes relatively quiet after Labor Day. The elk rut season is at its peak in September.
This is when bulls are attempting to breed with a cow in heat. To observe the elk rut up close, visit Mammoth Hot Springs near the northern portal to Yellowstone National Park.
November to March (Winter)
In Yellowstone, winter is a great time to spot animals. This is since vegetation has vanished and animals stand out against the pristine snow.
According to many renowned photographers, a snowy Yellowstone environment adds even more drama and contrast to wildlife photographs. Some tourists like looking for animal footprints in the deep snow.
Bison and elk may frequently be seen near Old Faithful's geysers, steam vents, and mud pots. In addition, the Yellowstone River will provide sightings of bison, elk, bobcats, and trumpeter swans.
So When to Visit Yellowstone?
The best time to see wildlife in Yellowstone Country is all year, but there are certain factors to consider depending on your specific interests. For example, between late April and early June, if you adore energetic youngsters—like bison calves, fox kits, and bear cubs—you should visit to create the best chance.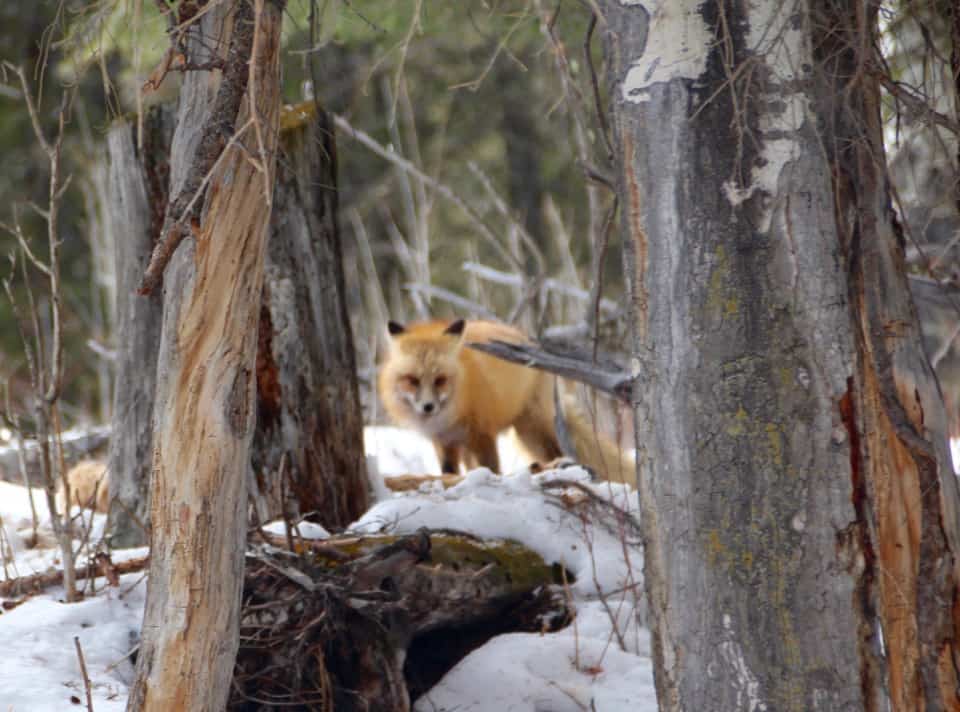 It's the best way to go between late September and early October if you can't miss the chilling bugle of a bull elk, or see mature bull elk up close. A winter trip means that wildlife is easier to spot against the white backdrop, and your chance of seeing wolves on the prowl is greater when the snowfalls.
Best Time of the Day for Spotting Wildlife at Yellowstone
The best time to see animals in Yellowstone National Park is either at dawn or dusk. This is when the animals are most lively. When animals eat, visibility improves during the morning and evening hours.
If you're a morning person, you've got it easy; dawn is the perfect viewing time. We recommend going to the valley just before sunrise and continuing until 9 am. If you're a night owl, don't worry. The best moment to see the elk is at dusk, especially in September.
What You Need to Bring
Because most of your wildlife encounters will be at a safe distance, bringing high-powered binoculars or spotting scopes is essential.
Even if you're only visiting Yellowstone Country for a day, it's probably a good idea to bring bear spray with you. Just keep in mind that you won't be able to take bear spray on the plane, so buy or rent it ahead of time.
For Best Results, Go With a Guide
Another benefit of having a significant population of animals is that there are a lot more wildlife guides! Many tour operators in Yellowstone County employ seasoned wildlife biologists, photojournalists, and other specialists in their field.
Say for instance, Tim Wade, owner of North Fork Anglers and Grubsteal Expeditions! He will pick you up at your hotel in Cody, take you to Yellowstone National Park, and provide everything you need for the day, including fly-fishing equipment and gear.Not only will he plan and drive for you, but he'll also have decades of first-hand knowledge of finding your favorite animal species.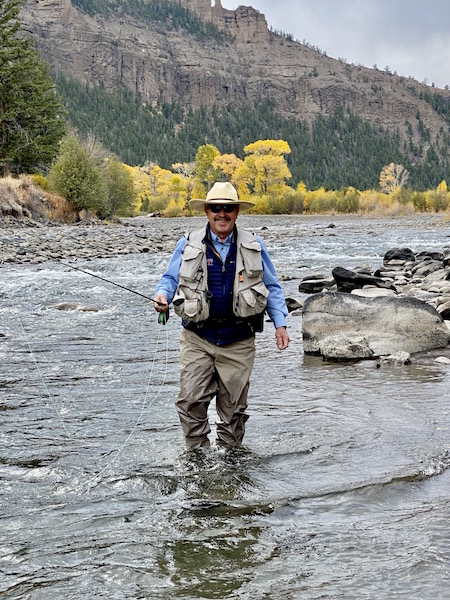 In addition, his employees have the skills to educate you about the fascinating complexities of the Greater Yellowstone ecosystem, increasing your overall understanding and respect for this wildlife area.
Frequently Asked Questions (FAQs)
Is Driving in Yellowstone dangerous?
Some people find it challenging to drive in such an open and wild area, especially through the Moose-Wilson road when road signs warn of bison crossing. In addition, Yellowstone National Park is the most popular national park in the country, so that roads can feel crowded during busy seasons.
We can't emphasize enough that you should slow down and watch for wildlife crossings. Yes, driving at high speeds can be dangerous and even deadly if a large animal is hit by your car! Give yourself plenty of time to arrive at your destination safely and know where you're going ahead of time.
However, the road network in Yellowstone is extremely secure. The road between Tower Junction and Canyon Village should be avoided and the Bear Tooth Highway outside the northeast entrance past Cooke City. Otherwise, the streets are generally relatively flat, with guardrails along either side of any drop-off.
Is it Safe to Drive in Yellowstone at Night?
No, it is not safe to drive in Yellowstone National Park at night. The roads are very dark, with wildlife frequently crossing the road. In addition, there are no lights on any of the roads within the park.
The lack of illumination, poor visibility, and the danger of large animals on the road make it dangerous to drive through the parks at night. In addition, if you strike creatures in the wilderness, you're certainly going to hurt or kill them, and you might be injured as well.
What Time of Day are Moose Most Active?
Moose are active during the day and night, but they seem to be most active at dawn and dusk, much like many other big game species. Because moose have fewer natural predators than other deer relatives, they are less nervous than others. Here is one we came across while visiting Yellowstone National Park in Wyoming.
When can I See a Moose?
Moose are big and love water, so you'll see them near rivers, lakes, or other small bodies of water. However, you probably won't see one out in the open like a deer; they spend most of their time working through thick brush and shrubs, around the important food source.
The best times to spot them are at dusk and dawn from mid-May through July and again in the fall during their breeding season.
Are there Moose in the Grand Tetons?
Grand Tetons is a big area for spotting a moose. One of the best spots you might see a group of moose is near Jackson Hole, Wyoming, or if you're heading into Yellowstone from the north entrance near Gardiner, Montana. For many wildlife fans, seeing a moose in its natural environment is an unforgettable experience.
Where is the Best Place to See a Moose?
Grand Teton National Park is the best places to see a moose in their natural environment. They're also frequently observed in the Snake River, Lewis River, and small ponds like Christian Pond, among other locations. But you can see a few of them in the Yellowstone area.
You can also visit Teton Village for wildlife viewing during summer when there are fewer crowds. This is a good place with several restaurants and boutique stores. Another wonderful location is the Craig Thomas Discovery and Visitor Center in Grand Teton National Park. Good luck!
What are the most common animals in Yellowstone?
The most common animals in Yellowstone National Park are Elk and bison. Bison are enormous, so they prefer open areas where it's easy to see predators or other threats. Elk are the most numerous large mammals in Yellowstone.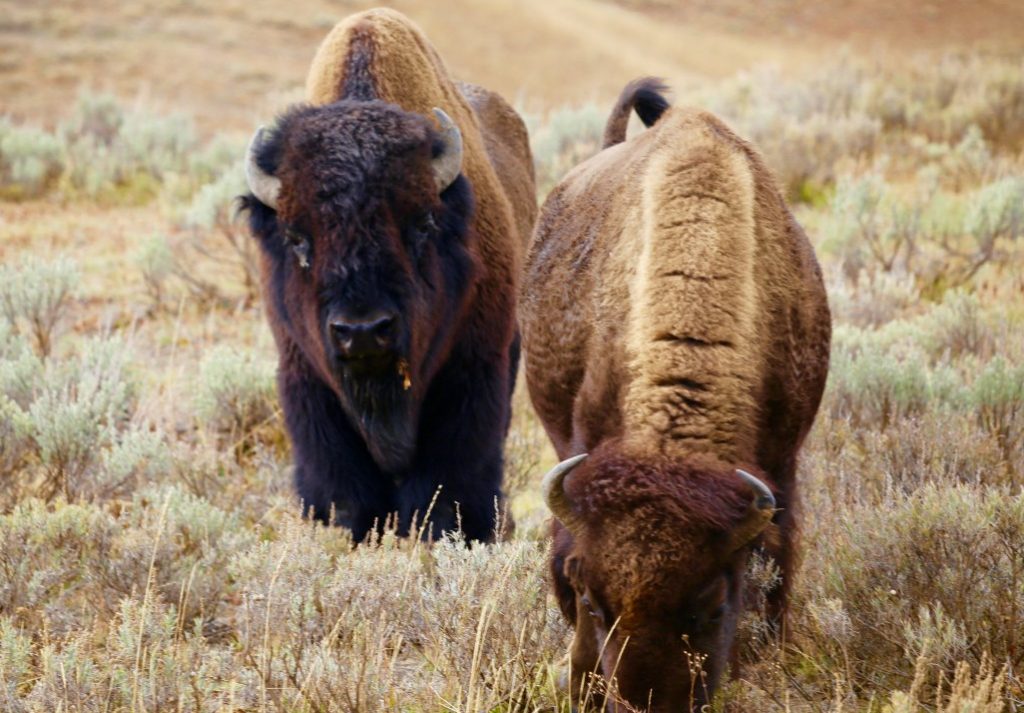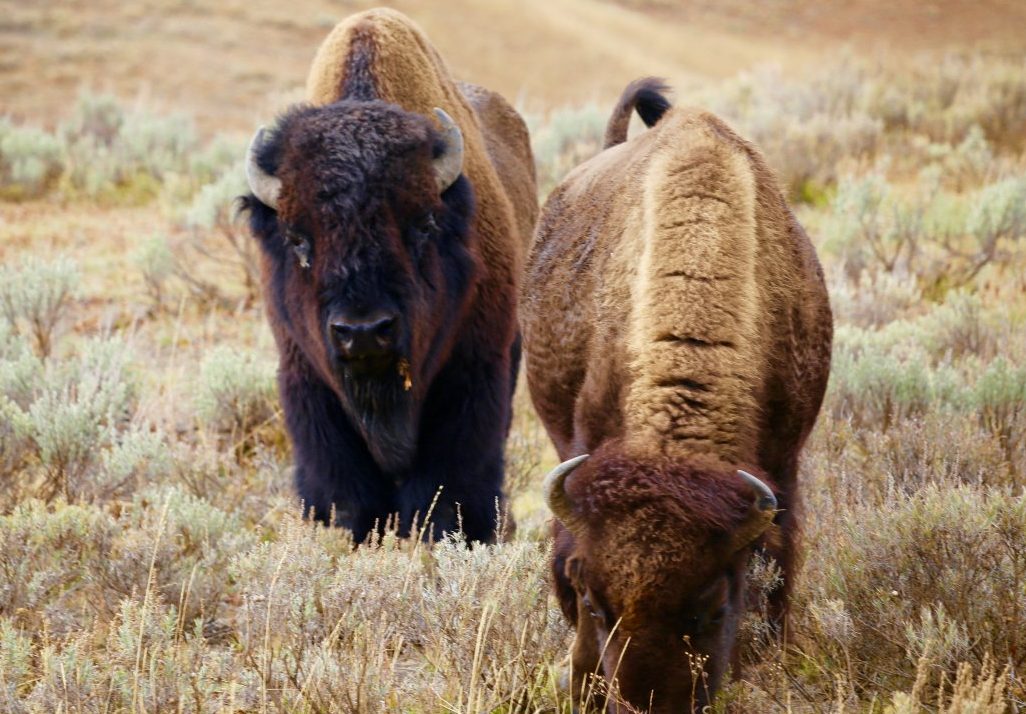 In Yellowstone National Park, you might also spot an elk as well as different species of birds, including bald eagles, hawks, golden eagles, owls, herons, geese, and more.
What are the Most Dangerous Wild Animals in Yellowstone?
The most dangerous animal in Yellowstone National Park is the Grizzly Bear. They are huge and will attack you if you surprise them or get between them and their cubs.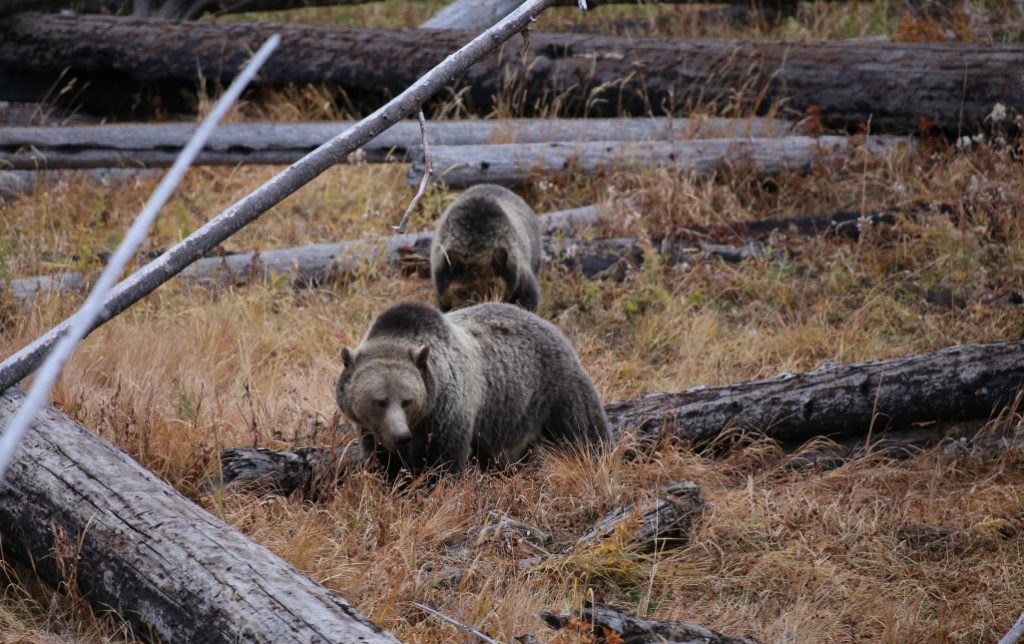 Yellowstone Bison are large and can be aggressive if they feel threatened. They are usually docile but will charge at you when they feel cornered.
To avoid getting injured or attacked, always give animals plenty of space when in Yellowstone National Park. For example, if an animal is eating, approaching it could cause it to become defensive.
Are there Mountain Lions in Yellowstone?
Mountain lions are also referred to as cougars, pumas, and panthers. These cats can be dangerous if you get too close or surprise them unexpectedly. Unfortunately, there are very few mountain lion numbers in Yellowstone today (less than 20)!
Are there Wolves in the Grand Tetons?
Wolves are there in the Grand Tetons. Yellowstone is a great place for spotting wolves. Wolves were reintroduced to Yellowstone in the 1990s; they made a huge comeback and have thrived in greater numbers ever since!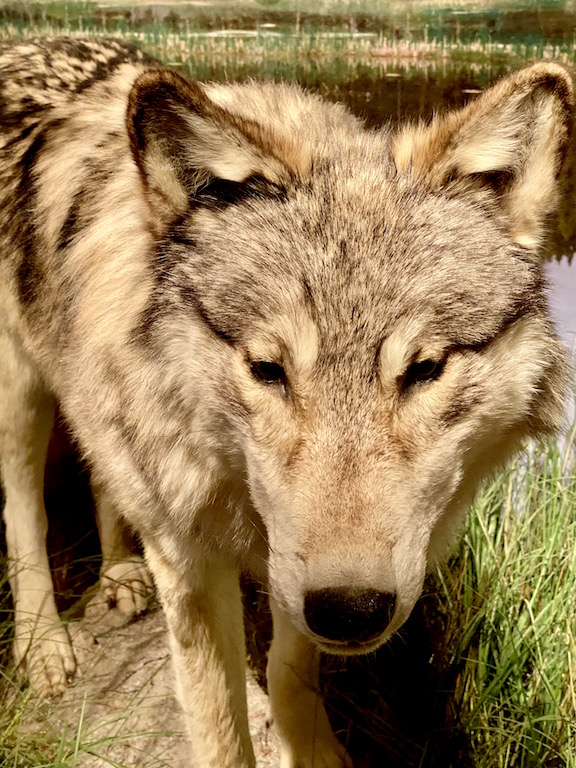 Is there any Visitor's Center in Yellowstone?
You may go to the Albright Visitor Center, which showcases tracing of Yellowstone's wildlife and geothermal features in a renovated 1909 army facility.
What is the Best Month to go to Yellowstone National Park?
The best time to visit Yellowstone National Park is in July and August. This two-month window typically has the highest number of Yellowstone visitors because most kids are on summer break from school.
Another great option is September and October, generally before winter sets in and the first snowfall hits. It won't be as crowded as it gets during those summer months, and you'll get a chance to see some wildlife species that will migrate further south for the winter months.
Final Thoughts
Finally, I hope that you found this information about Moose in Yellowstone helpful. Have you been to Yellowstone National Park? Did you see any Moose?