I'm sure everyone has heard the old saying "A dog's a man's best friend". Have you ever stopped to think which type of dog this saying applies to best? Most people will be biased and give off the name of their precious pups as the best dog. In my opinion, it all comes down to the temperament of a dog and how they play well with others. The Alaskan Husky is one of those dogs that live a very active lifestyle. They also make for the perfect best friend. Here are 9 things to know about an Alaskan husky.
---
What's in this post:
hide
9 Things to Know About an Alaskan Husky
---
You don't have to be an animal lover to appreciate the beauty of an Alaskan Husky. These mostly solid skin-colored dogs are the less famous cousin of the Siberian Huskies you can see below.
The temperament of a husky is playful, loyal, strong, athletic, curious, and independent. These are all wonderful qualities for a dog to have, especially when living in Alaska.
Before we dive into the 9 things to known about an Alaskan Husky, here is some standard information about these precious dogs. Alaskan Husky puppies grow up to be roughly 20-25 inches in height, 40-60 pounds, and can live a lifespan between 10-15 years. It is uncommon to see Alaskan Husky in warm places because they are more suitable for colder environments.
9 things to known about an Alaskan Husky
#1 Alaskan Huskies are NOT a Breed
For those of you who have seen huskies in Alaska, you might have assumed that the Alaskan Huskies are a breed just like most dogs. However, that is definitely not the case. Alaskan Huskies are not pure-bred dogs but rather a mix between Siberian huskies and other dogs such as English Pointers, German Shepherds, and other types of high-performance dogs. The American Kennel Club does not recognize the Alaskan Husky as a breed, so keep that in mind if you are looking to purchase Alaskan Husky puppies.
#2 Alaskan Huskies Got the Need for Speed
Alaskan Huskies are not your typical family dog. Although they are passionate and lovable animals, they were "built" for speed. It is no coincidence that this type of dog is used for sledding and racing events. Alaska holds two annual speeding races for dogs, Alaskan Open North American Championship and Anchorage Fur Rendezvous, and you are sure to bet that the Alaskan Huskies almost always win.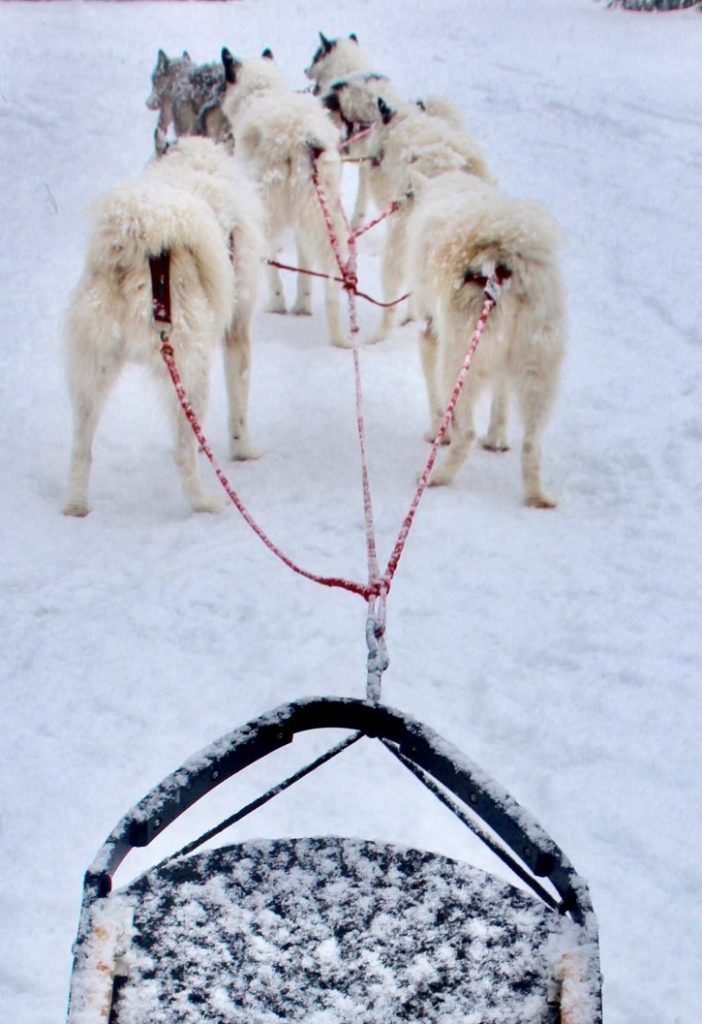 #3 Alaskan Huskies have High Endurance & Love Exercising
Thanks to years of cross-breeding, the Alaska Huskies can walk/run for miles and miles without breaking a sweat. They have particularly high endurance and crave exercise. These dogs make for the perfect companion for those who enjoy outdoor sports such as hiking and running.
#4 Many Alaskan Huskies are Tranquil Animals
Compared to their cousin, the Siberian Husky, the Alaska Husky puppy is born calm and grows up to have that same tranquility. They are not the type of fussy and jumping family dogs that bark at every child and mailman. The Alaskan Husky is known for being friendly with strangers, good with children, and just a true chill dog.
#5 Alaskan Huskies are Well-Conditioned Dogs
The reason Alaskan Husky puppies live up to 15 years is because of their good health conditions. Thanks to their ever-changing cross-breeding, good diet, and active lifestyle these dogs live a long time. The constant exercising and ability to run extreme distances help keep these dogs happy and healthy.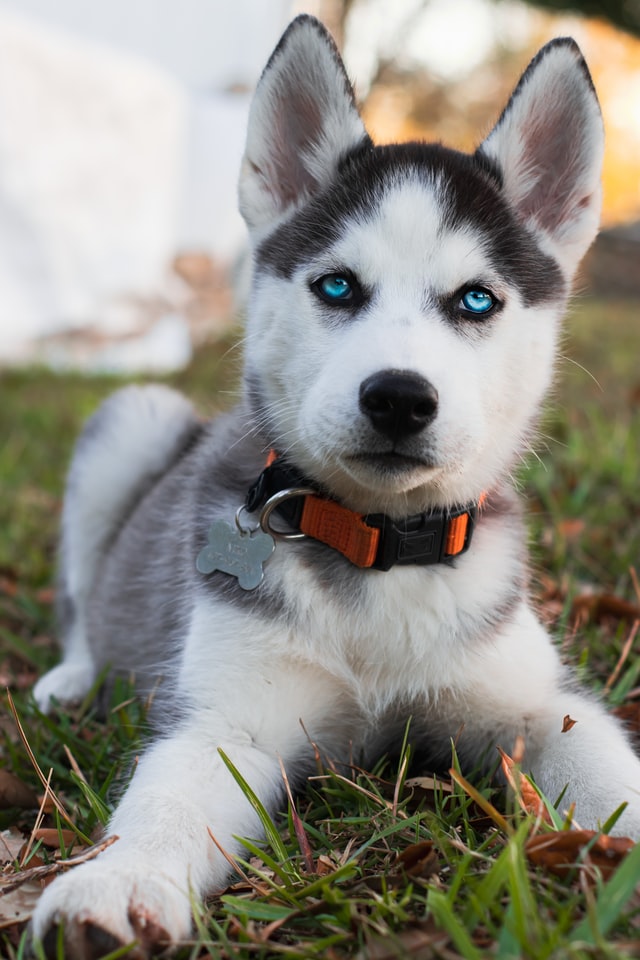 #6 Many Alaskan Huskies are Intelligent and Focused
Once again, it is thanks to the constant cross-breeding that allows these huskies to be more intelligent and focused than most other types of dogs. The results of the cross-breeding have led huskies to be calm, obedient, and excel at many activities. The Alaskan Huskies are prone to working long hours so they need to be completed focused when sledding and running.
#7 Many Alaskan Huskies are Prone to Separation Anxiety
Alaskan Huskies spend countless hours with their owners and/or sled leaders. As a result of this constant bond, these dogs go into separation anxiety when apart from their leaders or owners.
Due to their selective breeding, it is totally understandable that these types of dogs suffer from this type of anxiety. In general, huskies are needy animals and want their owners to devote all of their time to them, which we know is virtually impossible. This character trait is even more pronounced in Alaskan Huskies.
#8 Most Alaskan Huskies Like to Socialize
Alaskan Huskies are considered happy dogs who love to socialize. They enjoy playing with children, adults, and other animals. They are the type of dogs that are passionate about people and enjoy being in the company of people. They are also packed dogs who enjoy being with other Alaskan Huskies.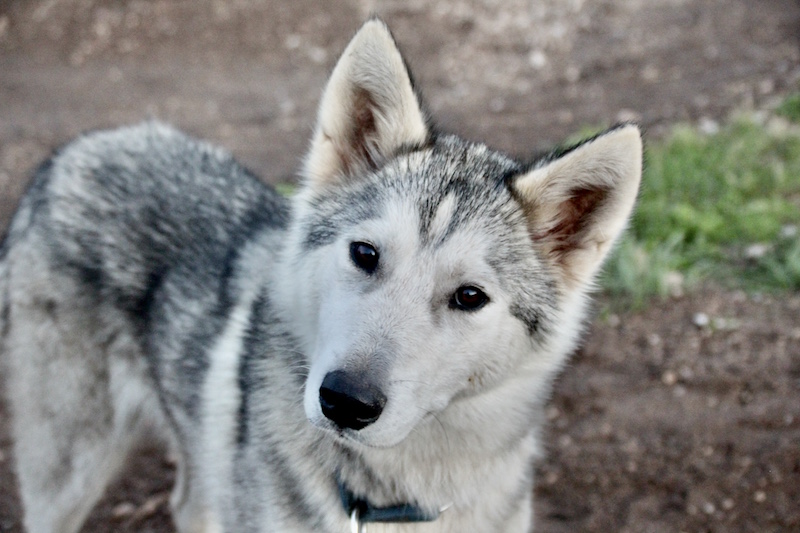 #9 Constant Grooming is not Needed by Alaskan Huskies
Unlike other types of dogs, the Alaskan Husky does not require countless hours of grooming. Although no two huskies are the same, you will most likely find that the Alaskan Husky sheds must less than the Siberian.
The beginning of the springtime is when huskies shed most of their fur. If you notice your husky losing tons of hair, don't panic! It is completely normal for them to shed a significant amount of fur. Grooming sessions should occur no more than twice a week and bathing should be infrequent but daily combing is recommended.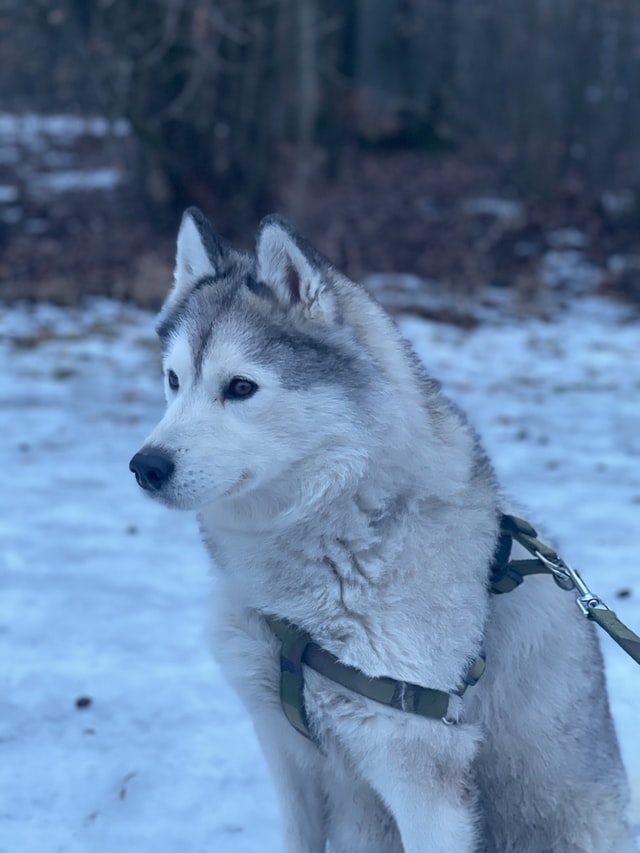 After having read this article, you might be thinking of buying an Alaskan Husky puppy yourself. Well, before you do so, I recommend doing some research online to find the perfect "breeder", although now you know this type of dog is not a breed.
I recommend visiting sledding sporting events or dog shows that show off Alaskan Huskies. You can also talk to proud owners of Alaskan Huskies and their famous cousin, the Siberian Husky, for information on where to find a legitimate "breeder".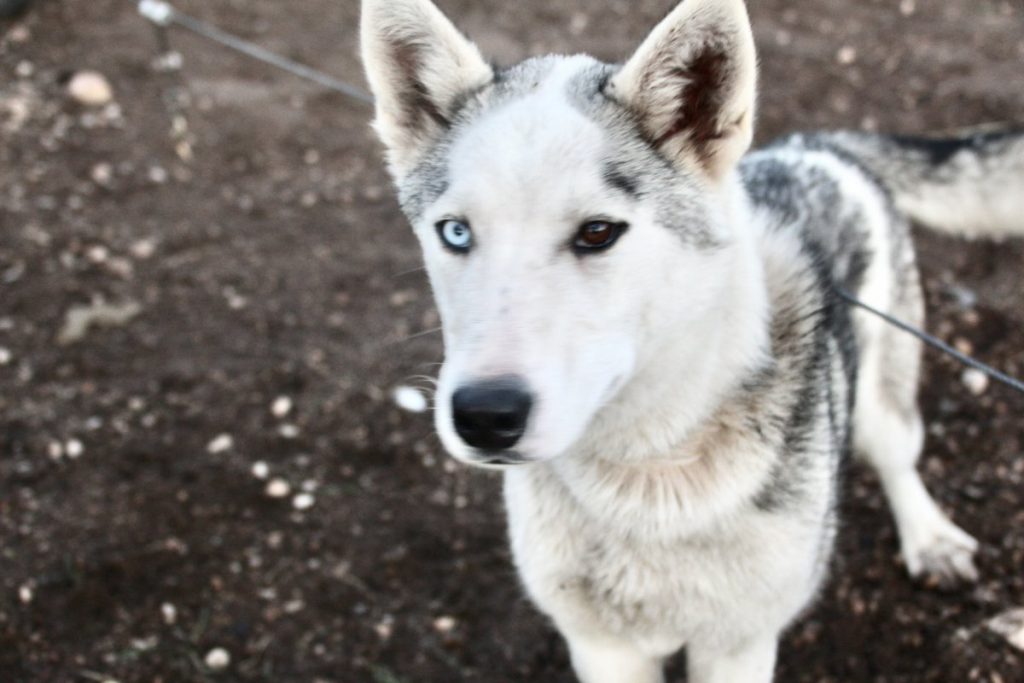 When looking to buy an Alaskan Husky remember to ask any questions you have about this type of dog, make sure all the documentation and health records are up to date, and make sure they do not pass of this type of dog as a breed. No two Alaskan Husky dogs are the same but they all deserve plenty of love!