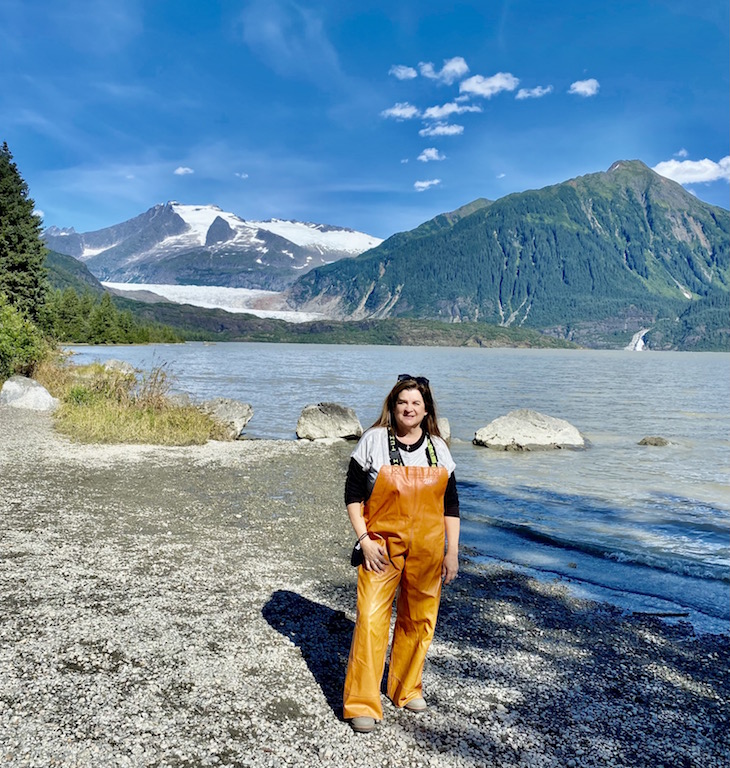 The state of Alaska is situated in the northwest part of the United States. Nicknamed the "The Last Frontier", this state became a part of the USA in January 1959 as the 49th state. Compared to the other USA states, Alaska is the largest state (thanks to its size), but it is also the least populated. Alaska makes up almost 1/6th of the entire land area of the USA! Fortunately, I was invited to board the Nieuw Amsterdam ship from Holland America!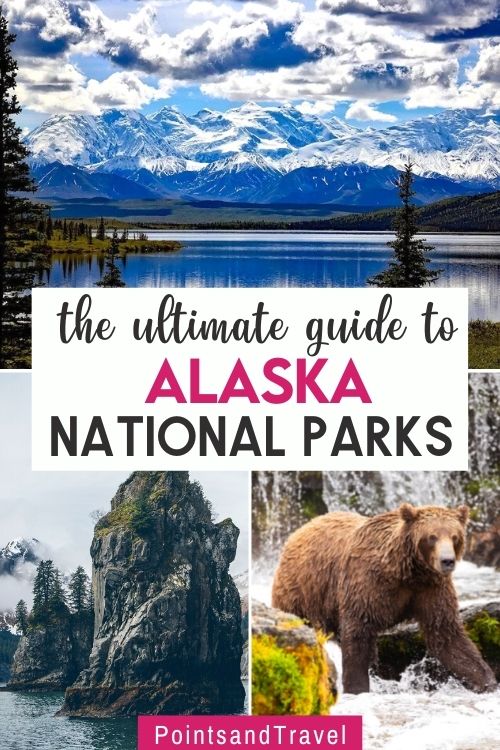 ---
What's in this post:
hide
Alaska National Parks
---
Thanks to the abundance of land provided by Alaska, this state is home to many National parks. Alaska has many other Federal and State public lands as well. By visiting any of the Alaska National Parks, you are guaranteed an unforgettable adventure. Now, let's take a closer look at the Alaska National Parks.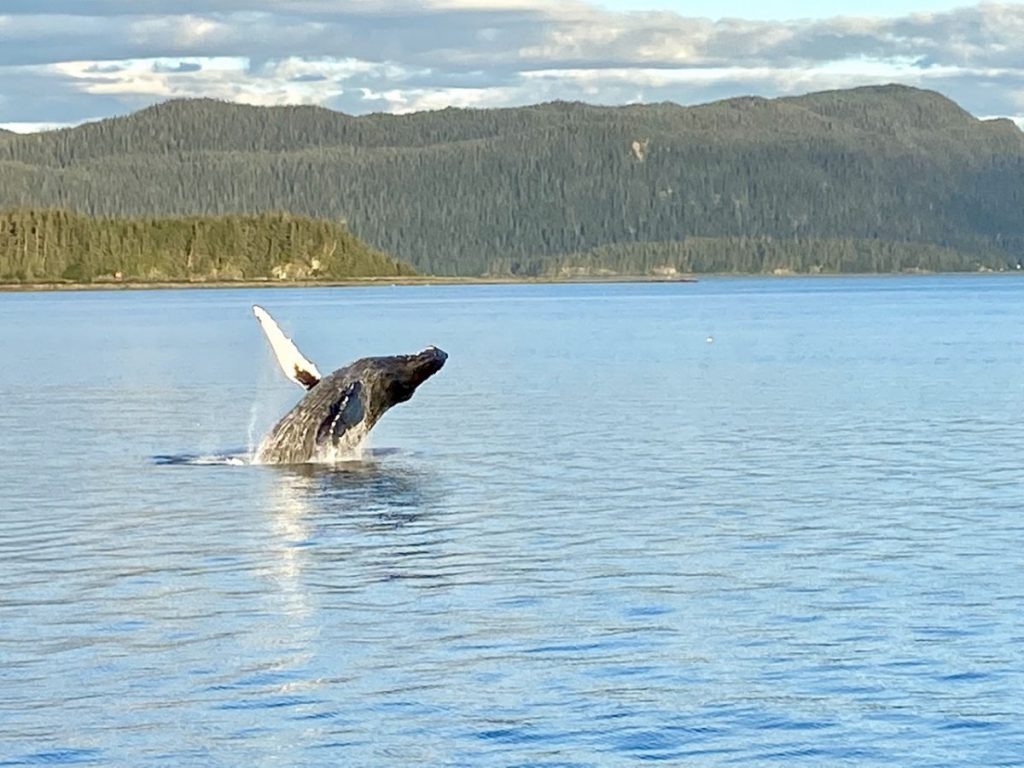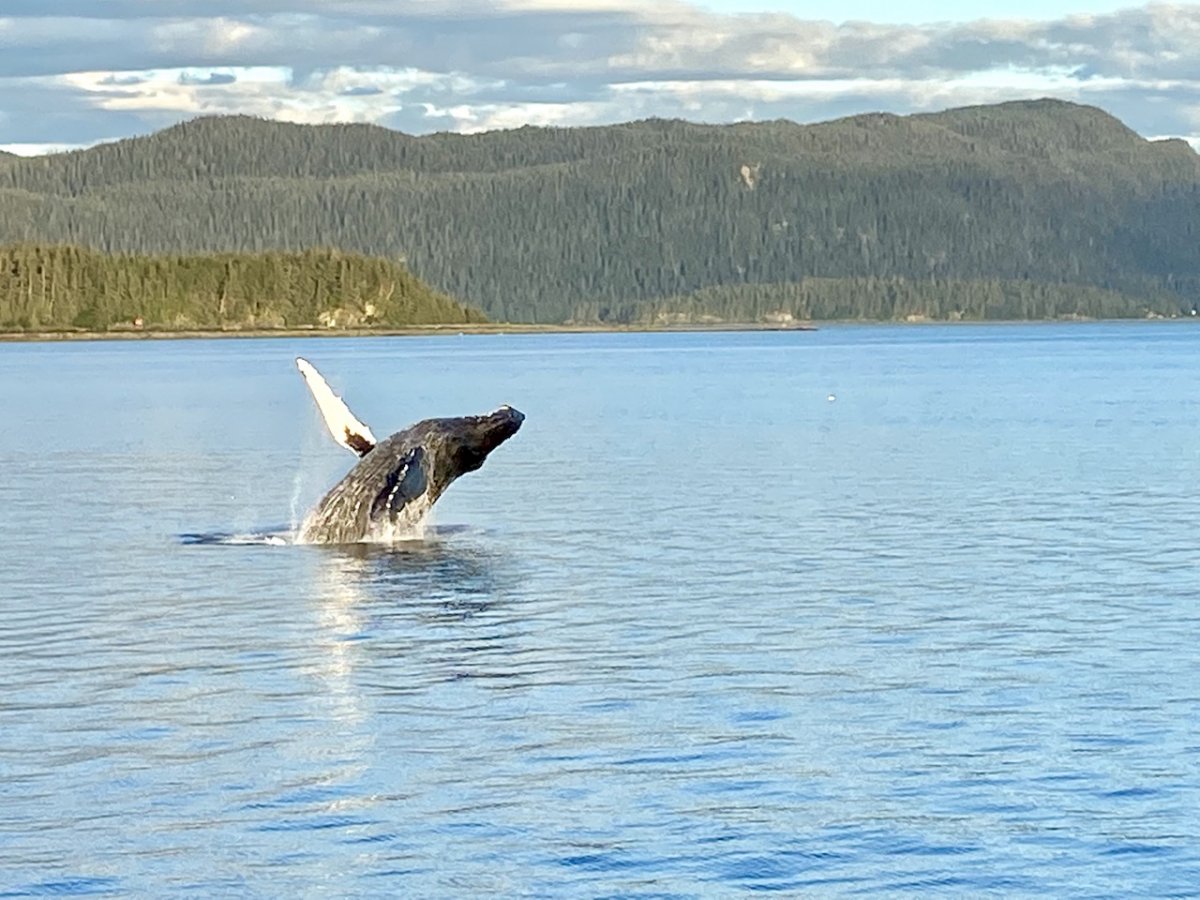 How many national parks are in Alaska?
Thanks to its large size, Alaska is the proud "owner" of at least half of America's national parklands. Most of the more popular Alaska National Parks are located in Anchorage, which can make your trip to Alaska parks easier to plan.
In total there are 17 national parks and 16 national wildlife refuges. These national parks include everything from national rivers, preserves, monuments, and historical parks.
How many of the 62 national parks are in Alaska?
In total, there are 24 locations in Alaska that are under the watchful eye of the National Park Service. However, out of these 24 places only 8 are considered Alaska National Parks.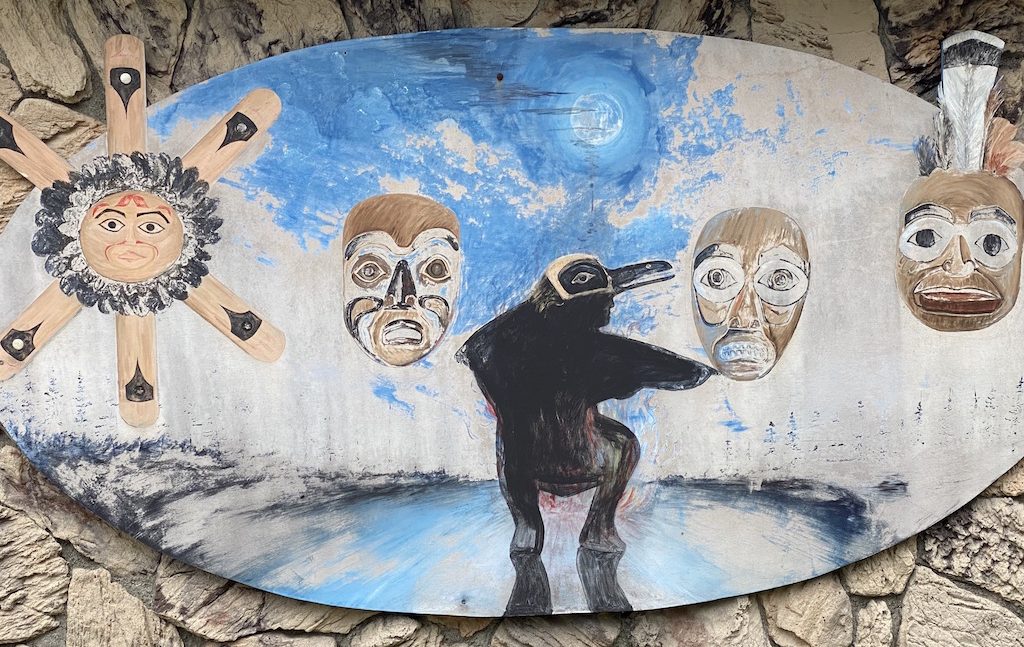 Which National Parks should I visit in Alaska?
In my opinion, all of the Alaska National Parks are beautiful and unique. Each of the parks has its own distinct wildlife, flora, and landscape. Some of the most popular national parks in Alaska include Denali National Park (which has six million acres of land), Kenai Fjords, and Glacier Bay.
#1 Denali National Park & Preserve
Out of all the national parks in Alaska, the most famous is the Denali National Park & Preserve. This park is the easiest park to visit because of the access from the main roads. Some people might know the park by its previous name, the Mount McKinley National Park.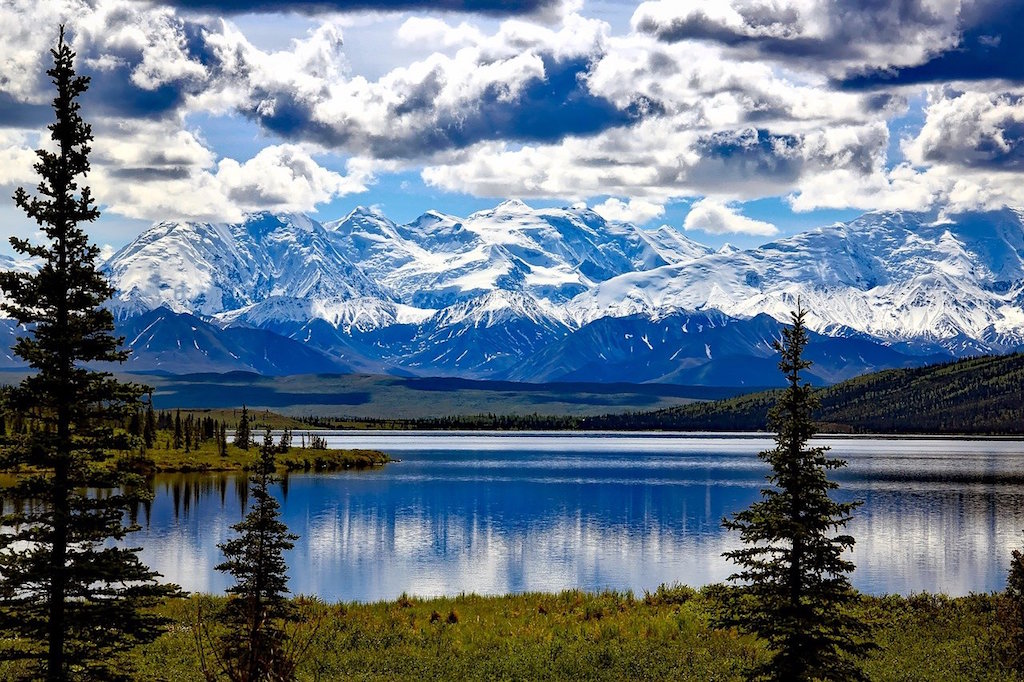 The Denali park covers a land area of over 13 million acres and was officially established in 1917. Although this park was established during the early 20th century, the human habitation of this park has been traced back to over 11,000 years ago. It was during the beginning of the year 1,000 that the Athabaskan people dominated this region. Over the years different groups of people such as the Koyukon, Tanana, and Dena'ina people inhabited this park.
During the early years of its establishment, the Denali park did not have any roads. In 1923, construction began on Denali Park Road, which would take 15 years to complete. Once this 92-mile road was completed, access to the Denali park was easy and more people began to visit.
Fascinating Large Mammals
The true beauty of this wilderness is the fascinating large mammals. People from around the world travel to this park in the hopes to catch a glimpse of mammals such as moose, wolves, caribou, sheep, and grizzly bears. Visitors of this park enjoy activities such as hiking, camping, sightseeing, and mountaineering.
The Denali mountain has one of the tallest peaks in the USA (standing at 20,310 feet tall). The first official climb of the Denali mountain was recorded in 1913. Aside from the wonderful mountain ranges and wildlife, one of the true beauties of this park is the view of the Aurora Borealis.
The Aurora Borealis is part of the Northern Lights in Denali and only occurs during the dark night sky of fall or winter. It is truly a magnificent sight to see as the colors fade between green and white with a touch of yellow. If you are lucky enough to catch an Aurora Borealis in Denali then you should take as many mental and physical photos to capture the special moment.
What is the best time of year to visit Denali National Park?
According to the National Oceanic and Atmospheric Administration (NOAA) the best time to visit the Denali National Park is between June 4th and August 26th. The reason for visiting during these months is because the weather is ideal with temperatures reaching 72 degrees Fahrenheit and the wind is very calm.
What's a Fjord?
Before I continue on about this park, you might be wondering what a fjord is. According to the dictionary, a fjord is a long and narrow section that is found on steep sides or cliffs and was created by glaciers. Fjords are commonly found in areas that have cold weather or pre-glacial valleys, such as Alaska, Iceland, Greenland, and Norway.
#2 Glacier Bay National Park and Preserve
One of the best parks in Alaska to observe marine mammals is Glacier Bay. Almost all the visitors of this park arrive by cruise ship because it is not accessible by road. Aside from cruises, people may also arrive by ferry and plane.
This park is situated on the southeast side of Alaska. It covers a land area of over 3.2 million acres of forest, inlets, and shoreline. It has mountain peaks rising over 15,000 feet. There is no entrance fee at this park so you can come and go as you please.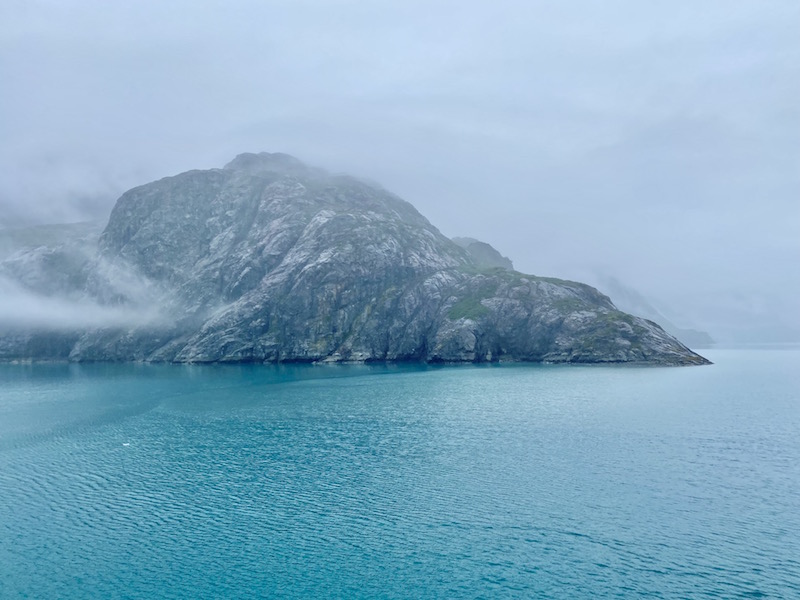 I would recommend visiting this park during the late spring (around May or early June). There tend to be fewer crowds during this time and less rainfall. If you are looking to stay overnight then you can camp at the Bartlett Cove Campground.
There is plenty of space to camp but you will need to obtain a camping license from the park rangers before you camp out for the night. Visitors also enjoy kayak camping and staying at the Glacier Bay Lodge or lodging in the nearby area of Gustavus.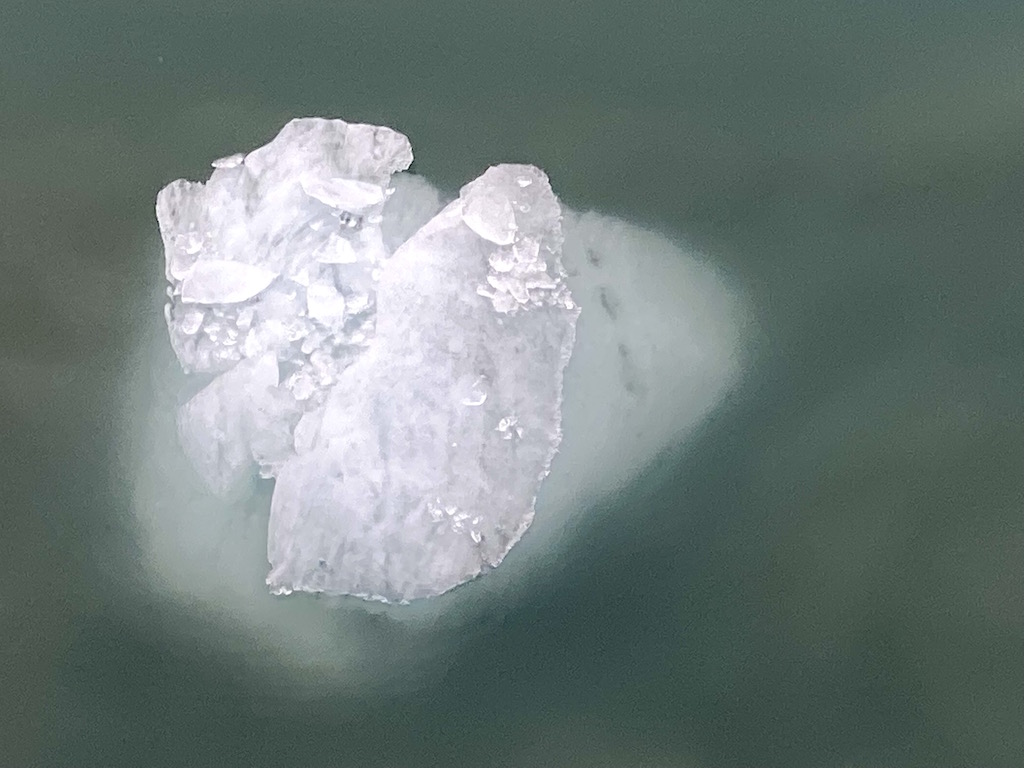 Some of the activities that this park offers its guests are boat tours, hiking, tide pooling, kayaking, admiring the wildlife, and visiting the Huna Tribal House. The Huna Tribal House is a very sacred place to the people of Alaska because the Tlingit culture is important to Alaskan history.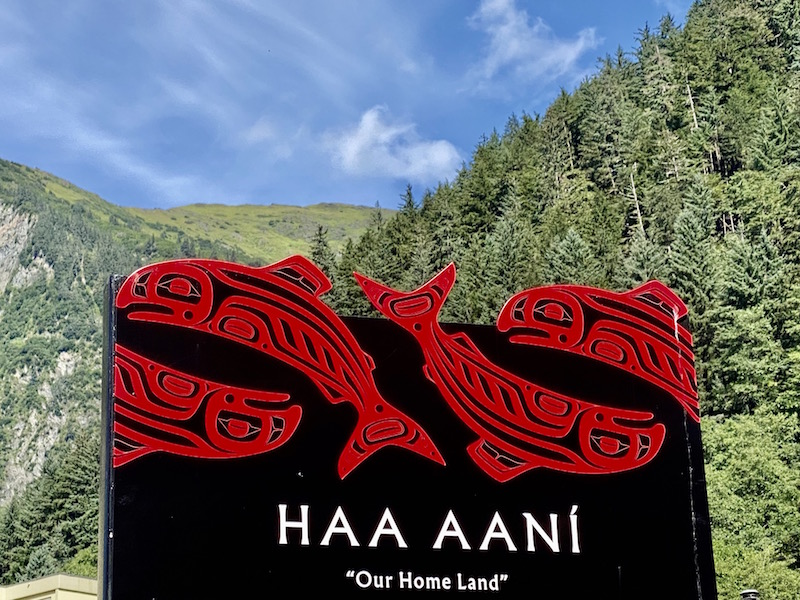 Thanks to its name, this park is named for its abundance of tidewater and glaciers. There or over 1,000 tidewaters and at least 7 famous glaciers. The seven glaciers include Margerie, McBride, Pacific, Lamplugh, John Hopkins, Gilman, and Laperouse.
Mammals such as the large glacier bears can be spotted around these 7 glaciers. Aside from these bears, other wildlife that is spotted at this park includes moose, wolves, Sitka Blacktail deer, mountain goats, humpback whales, and bald eagles. The most endangered species at this park is the humpback whale. Although it is a rare occurrence, sighting a humpback whale at this glacier park is an unforgettable experience.
#3 Taku National Park
The massive Taku Glacier near Juneau, Alaska, continues to grow and is an exception to the general rule of glaciers shrinking. The Taku Glacier, called T'aaḵú Ḵwáan Sít'i in the Tlingit language, lies within the traditional homeland of the Taku River Tlingit First Nation.
Winding 34 miles from the Juneau Ice field, the glacier has been steadily advancing since the late 19th century. It is the deepest and thickest alpine temperate glacier known in the world.
This makes the Taku an outlier among North America National Park's coastal glaciers. As most of its counterparts have been shedding ice, the Taku steadily adds additional layers of ice. The debris buried in the glacier's surface allows for new croppings of plants and trees in the Taku River.
#4 Kenai Fjords Park
Another accessible park in Alaska is the Kenai Fjords National Park. This park was established in November 1978 and there is no entrance fee. This park is easily accessible by land or water. Most people choose to drive to this park but other methods of transportation include taking a bus or train from the nearby town of Seward. For those who wish to travel by water, then there are boat tours and water taxis available in Seward.
During the winter months, most of the attractions at this park are closed due to heavy snow and rough seas. The best time of year to visit the Kenai Fjords is during the summer months. During the summer, boat tours are one of the best ways to get in and around this park.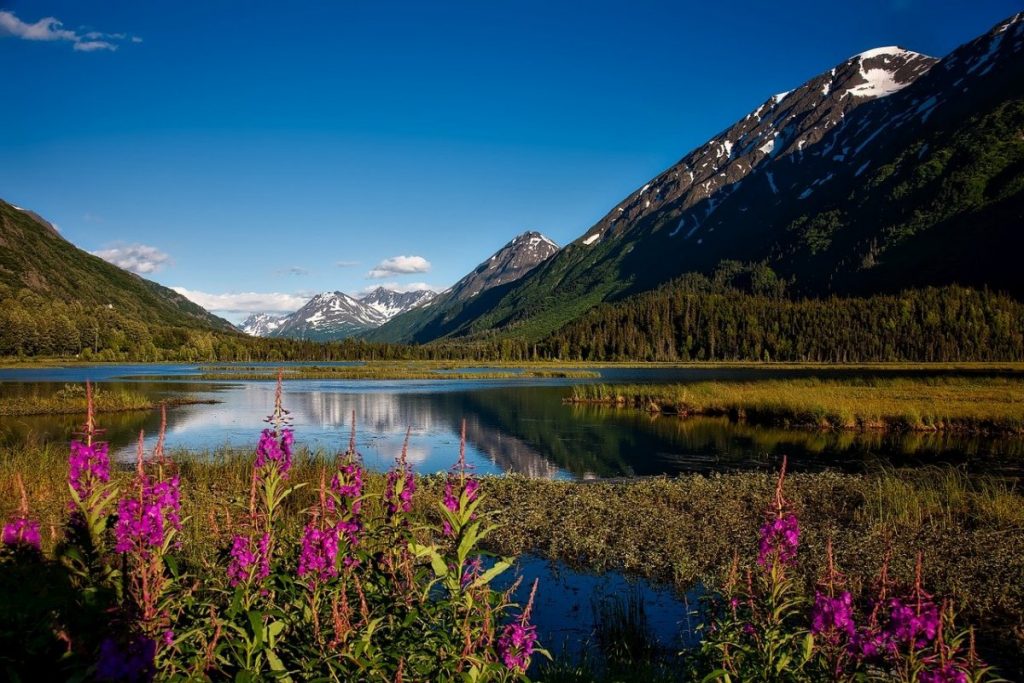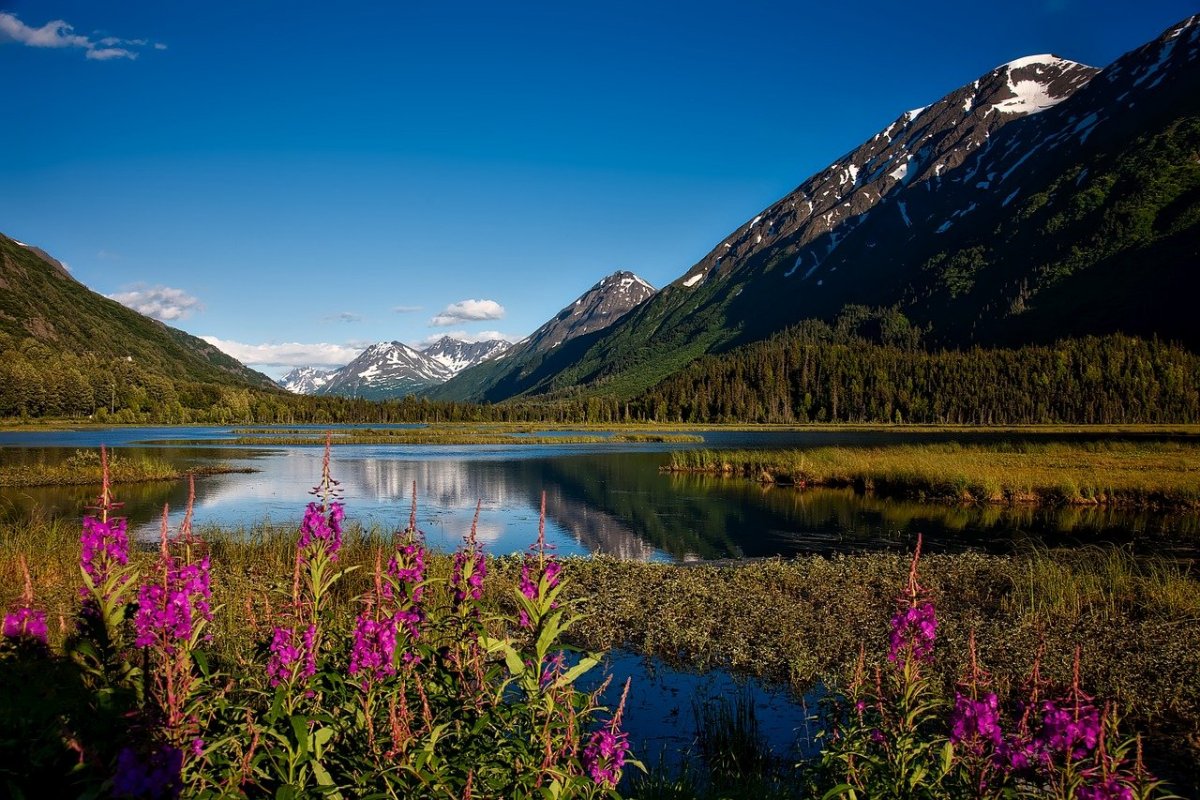 Thanks to the high level of visitors, the Kenai Fjords offers a first come first serve of campground sites. Visitors can camp at the Exit Glacier, which is found in the park or they can choose an outside source at the Chugach National Forest in Seward. Activities that most people love to engage in are day boat tours, hiking the Harding Ice Field, visiting the viewpoint at the Exit Glacier and kayaking.
Another fun activity to engage in is fishing. Fishing at the shoreline at this park allows you to catch amazing freshwater fish. You can check out this tour to spend half-day fishing on the Kenai River. One of the fan-favorite activities is spotting the wildlife of this area. This park is home to animals such as sea lions, seals, otters, whales, birds, and bears.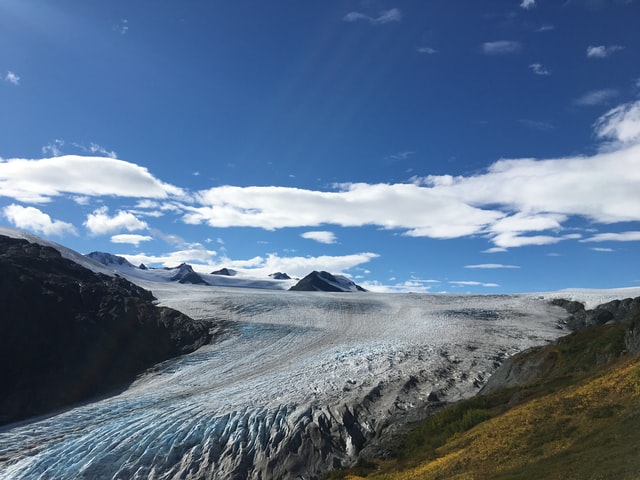 One of the main reasons people visit the Kenai Fjords National Park is because of the Harding Ice field. There are over 700 square miles of the ice field that is covered in glaciers, fjords, and icebergs. More than 30 different sizes and types of glaciers are found at this ice field.
Parts of these glaciers such as Exit Glacier and Bear Glacier have ended up in lagoons and on land. Visitors are allowed to hike the 8.2 miles (roundtrip) along the Harding Ice field Trail.
#5 Wrangell-St Elias National Park and Preserve
People travel from around the country and world just to climb to the top of Mt St. Elias (which stands at 18,000 feet). The Wrangell-St. Elias National Park and Preserve is one of the largest parks in the USA and almost 70% of the park is covered in forests, glaciers, mountain peaks, volcanoes, and rivers.
This park is situated roughly four hours from Anchorage and is near the small towns of Chitina and Copper Center. One thing that is overwhelming about this park is the height of the mountain ranges. The four dominant mountain ranges of this park include St. Elias, Wrangell, Chugach, and the eastern section of the Alaskan Range. With this wealth of mountain range, there is no wonder why people enjoy mountaineering, climbing, and hiking.
Aside from the high mountain ranges, the wildlife at this park is quite a sight to see. There are over 50 species of mammals and 200 bird species that roam, swim, and fly around this park. Some of the easiest wildlife to spot is the moose (which live near lakes) and grizzly bears (which are found near streams). Aside from these animals, you will certainly spot Dall sheep, harbor seals, sea otters, trumpeter swans, and thrushes. The Steller sea lion may not be easily spotted because they are a threatened and endangered species.
For people who wish to stay overnight at the Wrangell-St. Elias, there are several lodging options from campsites to hotels. Cabins are a huge hit at this park and there are 10 available at this park (with a first-come, first-serve basis). As you wander throughout the park, you might spot signs for the Kluane National Park and Preserve (located in Canada) because of the Wrangell-St. Elias borders this park.
#6 Katmai National Park and Preserve
The Katmai National Park is situated in an active volcanic area near the village of King Salmon. The easiest way to get to this park is from Anchorage. There are no roads that lead to this park so people can only access this park by air taxi or boat. Alaska Airlines services flight King Salmon from Anchorage during the summer months. A great way to visit this park is by floatplane. Floatplanes allow visitors to get up close and personal with the park without having to hike and climb the area.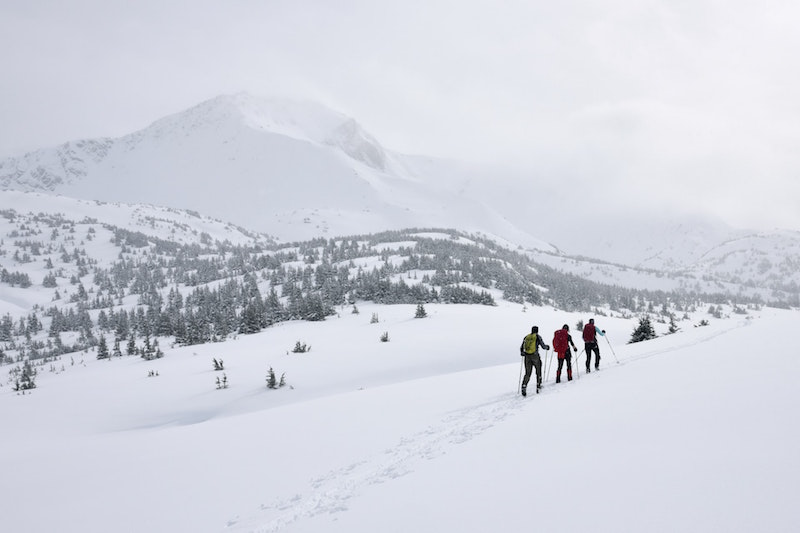 The Katmai National Park was established in 1980 and covers a total area of over 4 million acres. It has a low elevation at 0 feet, which is the Pacific Ocean, and the highest elevation of Mount Dennison at 7.606 feet. Due to the eruption of Novraputa in 1912, this park was named a national monument. It wasn't until 1980 that this park went from monument to national park.
Aside from the bear spotting, visitors love to admire the active volcanoes of this park. The most famous active volcanoes at this park include Novarupta, Mount Katmai, Fourpeaked Mountain, Mount Martin, Mount Magik, and Trident Volcano. Other inactive volcanoes at this park include Mount Douglas, Snowy Mountain, and Devils Desk.
Want to Spot a Bear?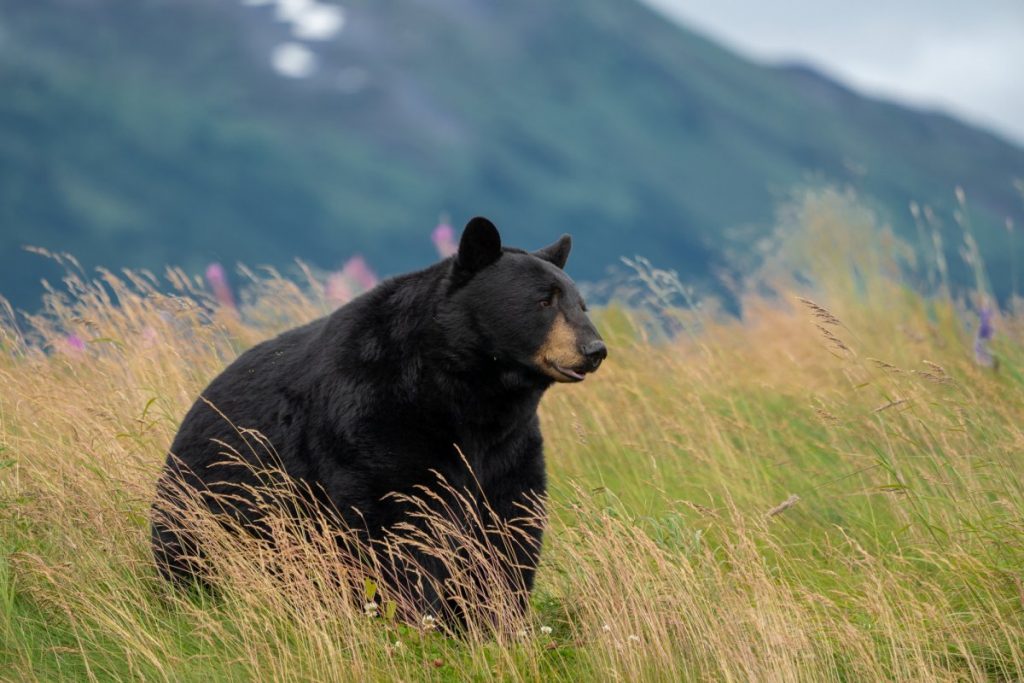 Out of all the parks in Alaska, the best place to spot bears is in the Katmai area. There are over 2,000 grizzly and brown bears in this park. The best place to view bears at this park is at Brooks Falls. Fishing is a favorite activity to engage in and at Brooks Falls, salmon are found in abundance.
The fertility of the flora at this park is in high spirits. The vegetation that is found at this park includes spruce trees, willows, and berry bushes. It is important that you do not eat the blueberries or blackberries that find in this park because they could be poisonous.
#6 Lake Clark National Park and Preserve
The Lake Clark National Park and Preserve is situated in the southern part of Alaska near the village of Port Alsworth. Like the previous park, there are no roads that lead to or are in the park. The only way to access the park is by air taxi.
The closest airport to this park is in Anchorage. I recommend visiting a site like Expedia to find flights to Anchorage and then air taxis to this park. This park covers a total area of 4 million acres and was established in 1980. The highest point of elevation of Lake Clark park is Mount Redoubt at 10,197 feet and the Pacific Ocean lies at the lowest point.
Visitors enjoy visiting this park because they can check out the large and small mammals that live in this area such as the grizzly bears, moose, wolves, bears coyotes, wolverines, voles, and ground squirrels. Climbing and hiking are two of the favorite activities among visitors of this park.
Up until recent years, it was possible to climb near the active Mount Redoubt volcano. However, due to its recent eruptions in 2009, some parts near this volcano have been closed off to visitors. Lodging areas are available at The Farm Lodge and through the Tulchina Adventures.
#7 Kobuk Valley National Park and Preserve
Another remote and roadless Alaska park is the Kobuk Valley National Park and Preserve. This park is situated in the northwestern part of Alaska. Like some of the other national parks in Alaska, this park was established as a national park in 1980. There is no entrance fee nor reservations required to visit this park.
You should also be aware that there are no facilities at this park such as restrooms or a visitors' center. However, it is recommended that you choose to travel with an organized guide or group. Flying into the Kobuk Valley from Anchorage, Fairbanks or Beetles are the best options for getting to this park. Air taxis are available at the Kotzebue and Bettles airports.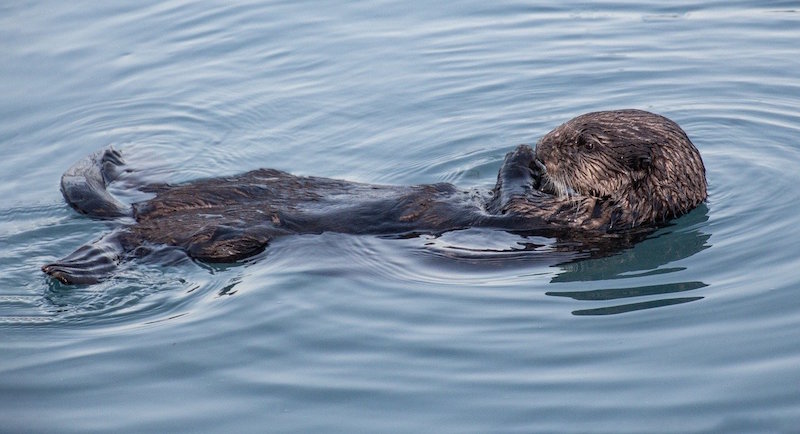 The Kobuk park is one of the smaller national parks in Alaska and has a total area of almost 1.7 million acres. The highest point of elevation at this park stands at 4,760 on Mount Angayukaqsraq. Unlike other national parks that hit a low elevation at the Pacific Ocean, this parks' lowest elevation sits at the Kobuk River at 40 feet. People who visit this park often visit the Gates of the Arctic Park because they lie 25 miles within one another.
Spotting mammals is a huge tourist attraction because animals such as grizzly bears, caribou, musk, oxen, Alaska marmots, and arctic foxes can be seen. One of the most interesting things to see at this park is the Western Arctic caribou herds that migrate through the park from the north during the summer and south during the winter. Is there any other place where you can see a herd of 500,000 animals that travel throughout the park?
Obviously, it's best to see this from a distance. Hiking, boating, and backpacking are two other activities that people love to engage in. One of the downsides of this park is there are no campgrounds so people cannot freely stay at this park without proper campsites.
The Kobuk River offers a great starting point to engage in water sports such as boating, paddling, floating, and fishing. Fish such as sheefish (it is known as Beloribitsa) and salmon are regularly caught in this river.
The weather during the summer allows for constant sunlight between June 3rd and July 9th. This is a great opportunity for people to go hiking or visit this park during most hours of the day. The summer temperatures reach around 60 degrees Fahrenheit, so I recommend bringing a warm jacket and a hat (even gloves if you know you get cold easily).
The winter months have temperatures that dip down into the negative degrees Fahrenheit. Although the weather is extremely cold and it snows often, this is the best time of year to see the Aurora Borealis. This park has limited hours during the winter season, so I recommend reviewing their hours of operation before you head out to check the winter Aurora Borealis.
#8 Gates of the Arctic
The Gates of the Arctic is located in the northern part of Alaska. Although this park is the least visited in Alaska, it is the second-largest park in the US (roughly 13,238 square miles of land). The National Park Service has been responsible for the park and its protection since 1980. This north Alaskan park has remained mostly untouched since the 1930s.
At their own expense, visitors can enjoy activities such as rock climbing, paddling, and hiking. This quiet and breathtaking park is the perfect spot to spend a wilderness weekend away from the busy crowds and truly connect with Mother Nature.
How do I get to the Gates of the Arctic?
Unfortunately, there are no roads that lead to the Gates of the Arctic so driving is out of the question. The only two plausible ways to get to this area are by flying or hiking. According to the National Park and Reserve website, the Gates of Arctic begins in Fairbanks, Alaska. Daily flights from Fairbanks are available as well as air taxi services.
It is in part thanks to the lack of roads that this Alaska Park has become one of the most natural habitats in the USA. People enjoy visiting the park with organized tour groups and for overnight camping trips.
What is Gates of the Arctic known for?
The Gates of the Arctic was established in the 1930s. Robert Marshall, who was a conservationist, assisted in the inspiration for creating the Gates of the Arctic thanks to his simple and wilderness way of living. This same man is responsible for the name "Gates of the Arctic".
Marshall chose this name because of the Frigid Crags and Boreal Mountains, which acted like the gates to this arctic heaven. This preserve is protected by the conservation act in Alaska. Visitors must respect the part at all times and protect the habitat which includes fish, birds, moose, wolves, and more.
How many people visit Gates of the Arctic?
As I previously mentioned, the Gates of Arctic is one of the least visited national parks in Alaska. On average, roughly 10,000 people visit this park per year. Due to the current pandemic and the travel restrictions that have been set in place, there were only 2,872 visitors in 2020.
How much does it cost to go to the Gates of the Arctic?
Because driving is out of the question, you must take a flight in order to visit the Gates of the Arctic. Thanks to this additional cost, your trip to this park might deplete your wallet. For those who want to take a quick tour of the area, then it is best to take a flightseeing tour from Coldfoot, Alaska, which will cost roughly $350.
If you want to take a guided tour (which includes flight service) then you are looking at a cost of roughly $900 per person. Charter flights have a stepper price with roughly a $2,500 price tag for a small plane that only fits 4 adults. The Gates of the Arctic does not offer any lodging services but camping is absolutely free.
Camping and hiking with bears
One of the most popular activities in Alaska is camping and hiking. However, the only downside to both of these activities in Alaska is a large number of bears. Black and brown bears are easily spotted throughout the national parks in Alaska.
Throughout each of the parks, there is plenty of signage that lists safety precautions and ways to protect yourself from bears. For example, you must respect all the closures specific to the parks. This is because certain areas in the park are prone to more bear sightings than others, which can lead to bear attacks.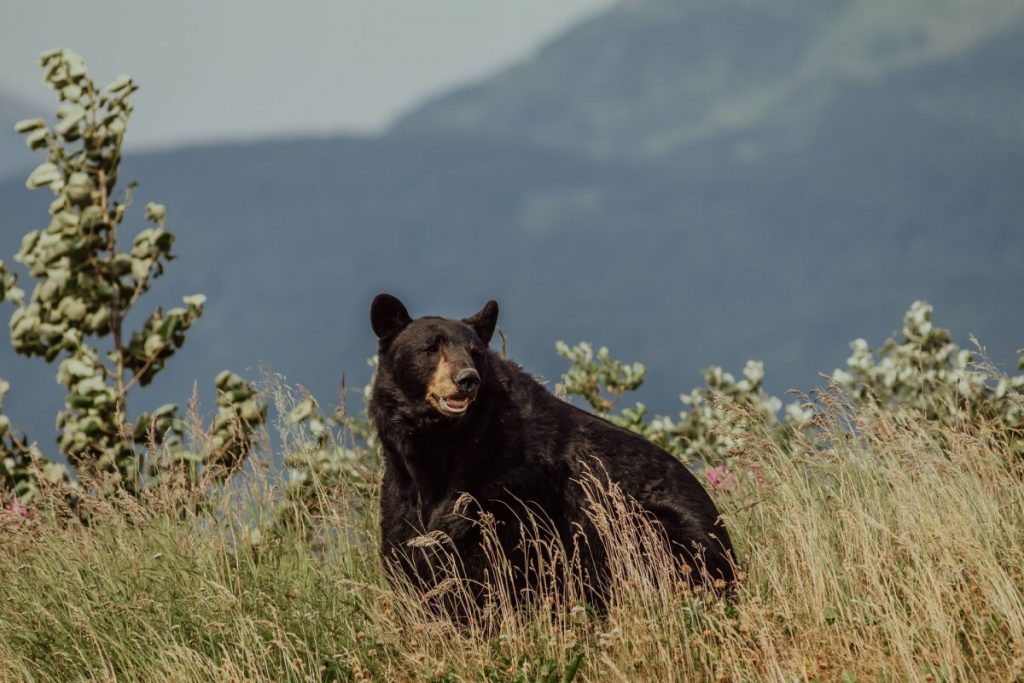 Some of the rules to follow when it comes to bears in Alaska include: never run from a bear, never feed a bear or approach them, never keep food or scented items near you or your tent, and always carry bear spray with you. If you have never heard of bear spray, then you should invest in getting some for your Alaskan trip. This spray is similar to pepper spray for humans but this type of spray is not allowed on planes.
What is the biggest national park in Alaska?
The biggest Alaska National Park is Wrangell-St. Elias. This park has over 1.3 million acres of land to explore.
What is the most dangerous national park?
Out of all the Alaska National Parks, the most dangerous is the Denali National Park. Unfortunately, the cause of death at this Alaskan park comes in part from environmental exposure. For example, the quick changes in weather have a huge impact on the visitors of Denali and this can contribute to an untimely death.
Aside from weather changes, many people have fallen to their death from the high peaks of Denali. In comparison to the number of visitors, Denali National Park should be considered the most dangerous park in Alaska. Per 10 million visitors, at least 101 people die. As of 1932, there have been 127 deaths in Denali National Park.
In comparison to other USA national parks, these are the 5 Deadliest National Parks:
Which national park is the least visited?
Although the Arctic National Park and Preserve is one of the most beautiful parks in Alaska, it is also the least visited. Due to the lack of trails and no roads, this park has become the least visited in Alaska.
Which Alaska National Parks can you Drive To?
Out of all the Alaska National Parks, only 3 of them are accessible by roads and you can drive to them. These parks are Denali National Park, Kenai Fjords National Park, and Wrangell-St Elias National Park. Both Denali Park and Kenai Fjords are accessible by train or bus.
Which Alaska National Parks Can You Not Drive To?
The Alaska National Parks that you cannot drive to is Glacier Bay National Park and Preserve, Taku National Park, Lake Clark National Park and Preserve, Katmai National Park, Lake Clark National Park and Preserve, Kobuk Valley National Park and Preserve, and Gates of the Arctic. These parks are only accessible by boat or ferry service.
Weather and Seasons in Alaska National Parks
For most people who do not know, Alaska does not have the traditional four seasons like most USA States. The four seasons in Alaska include Winter, June, July, and August. The best months to visit Alaska is between May and September. With that being said, each region has a varying climate from one another.
Thanks to the summer solstice between April and August, there is almost 24 hours of sunlight in Alaska. During these months visitors love to enjoy activities such as fishing, hiking, trekking, kayaking, sightseeing, and cruising.
Alaska National Parks Visited
Now that you have mentally "visited" Alaska, why not take the opportunity to physically visit one of the 8 distinguished Alaska National Parks. Any of these Alaska parks are beautiful sites to visit especially during the unique Alaska summer.
You can read and reread this article to get inspiration and learn more about the wonderful parks. I recommend weighing out the pros and cons of each of the parks and then deciding which park want to visit. You can even choose more than one park to visit and backpack throughout the national parks. I hope you get to visit one of these wonderful wilderness places!