There are several cities in Europe that you must visit if you're visiting the continent. One of them is ancient Rome, often referred to as the "Eternal City" for its significant role in shaping the continent throughout history. Rome is one of the most visited cities in Italy; With well over 7.6 million tourists visited Rome in the year 2019. This 3 days in Rome itinerary will help you plan your perfect three days in Rome vacation.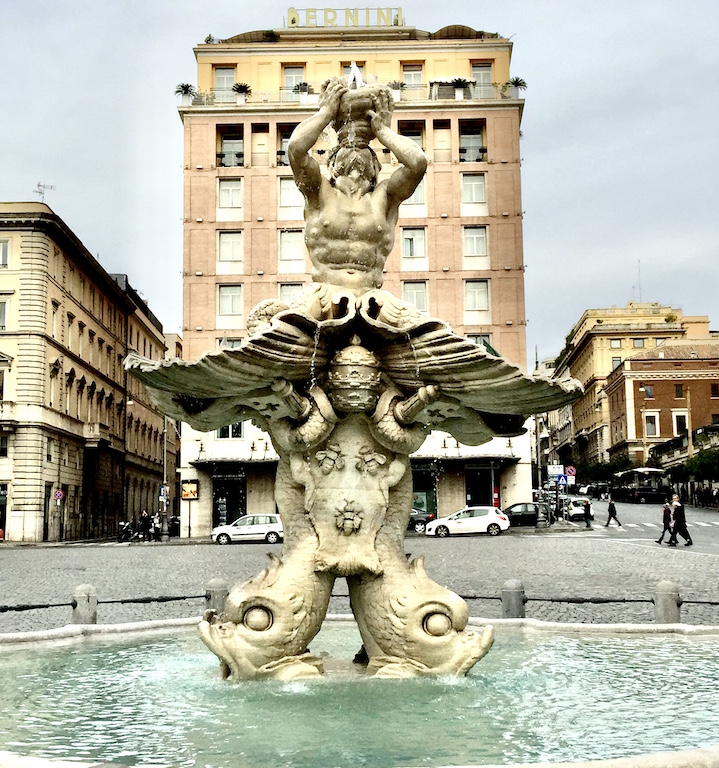 ---
What's in this post:
hide
3 Days in Rome Itinerary: The Perfect Rome Itinerary + Tips From a Local
---
UPDATE: Italy has recently opened up to travelers from the USA for this 3 days in Rome, Italy tour. Travelers need to fill out the Italy Health Form to be allowed into the country. You will need proof of Covid vaccination and a recent negative Covid test to enter Italy.
---
Need help planning your post-pandemic trip to Italy?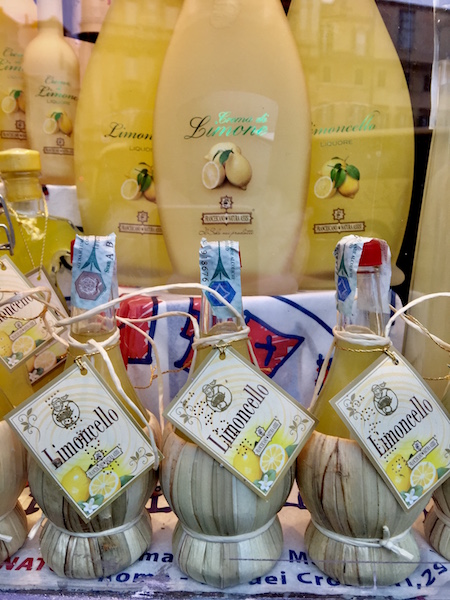 I know that planning a trip can be challenging! Especially if it's to a city like the Italian capital where there are thousands of things to do and see. I don't blame you for feeling overwhelmed by all of these options, especially if it is your first time. But, that is why I've created this guide! It will take away some stress from your trip while allowing you to enjoy everything that this beautiful city has to offer! Looking back, it was an emotional part of my trip even though I have been here many times.
My 3 day Rome itinerary includes must-sees as well as hidden gems so you won't miss out on anything essential or spend time doing something not worth seeing when you could be exploring other parts of town instead!
---
3 Days in Rome Itinerary
---
This itinerary of Rome is extensive, so feel free to tailor it to your preferences. However, with only three days in Rome, you should accomplish everything in this itinerary.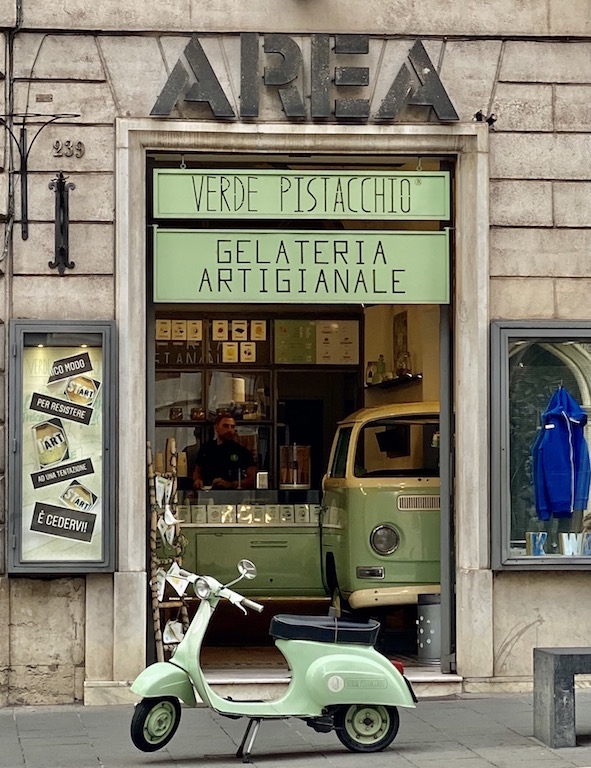 Day 1 – Roaming Around the City
We will spend the first day of our three-day stay in Rome getting used to this pastel-hued metropolis and feeling what the city's all about. We begin our day with a cup of coffee and a croissant at one of the local cafés:
Piazza Navona is a lovely square located in the city center, near Campo de Fiori Square. The courtyard's most prominent feature is its three fountains, present since the 15th century. Three famous fountains are there; Fountain of Neptune, Fontana del Moro, and the greatest of them all, Bernini's Fountain of Four Rivers (1665). Here you'll find many beautiful buildings and sculptures as well as cafés serving delicious fresh waffles!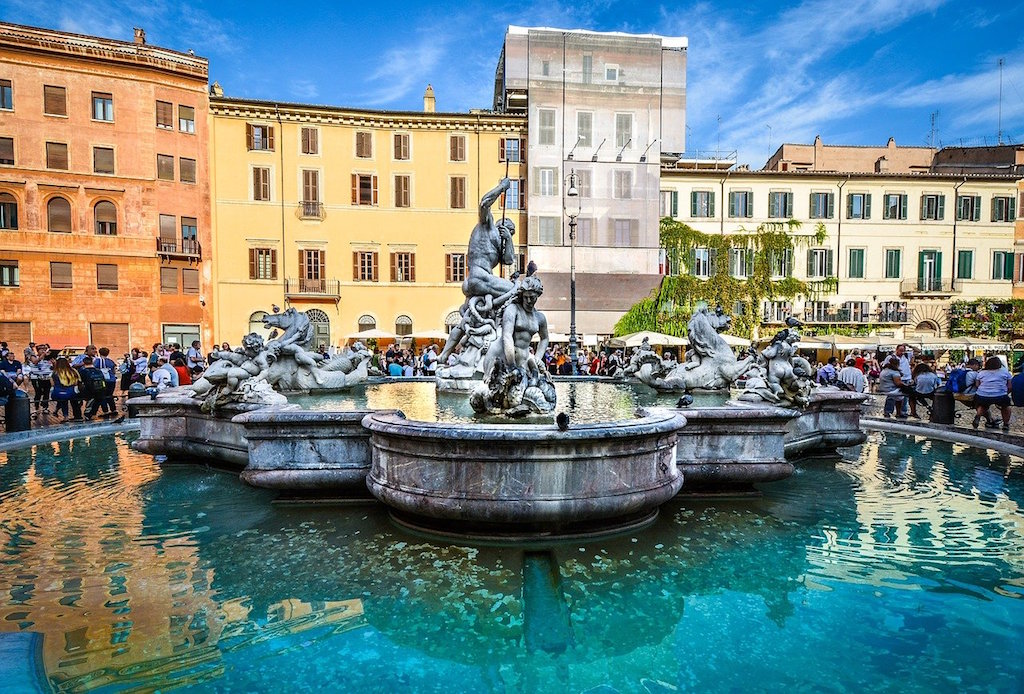 Once we stayed near Piaza Navona and our 16 year old son ended up leaving while we were resting. He ended up at a barber shop around the corner from the hotel. $150 later, we found him and had to pay his bill! He wanted an "Italian haircut" and he looked great!
#2 Piazzale Madama
This square serves up a fantastic view of Rome from Capitoline Hill, where visitors can take pictures or enjoy this one-of-a-kind panoramic sight.
After our breakfast, we will visit some nearby places: Basilica di Santa Maria Sopra Minerva. Pope Sixtus III initially built the church, but its present look dates back to 1662 when Gian Lorenzo Bernini redesigned it for Queen Christina of Sweden. She converted it into a catholic church.
#3 Roman Pantheon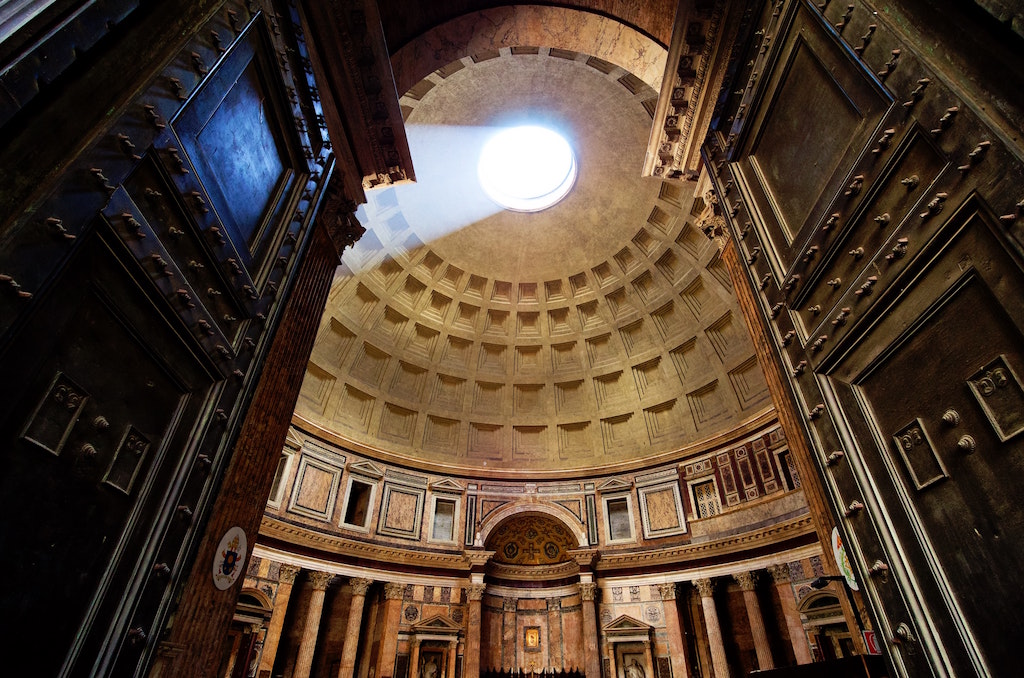 The Pantheon in Rome is one of the city's most prominent structures. Agrippa built it as a temple to all Roman gods (dating back to 120 AD) and then turned it into a Christian church in 609, and it still serves as a chapel today.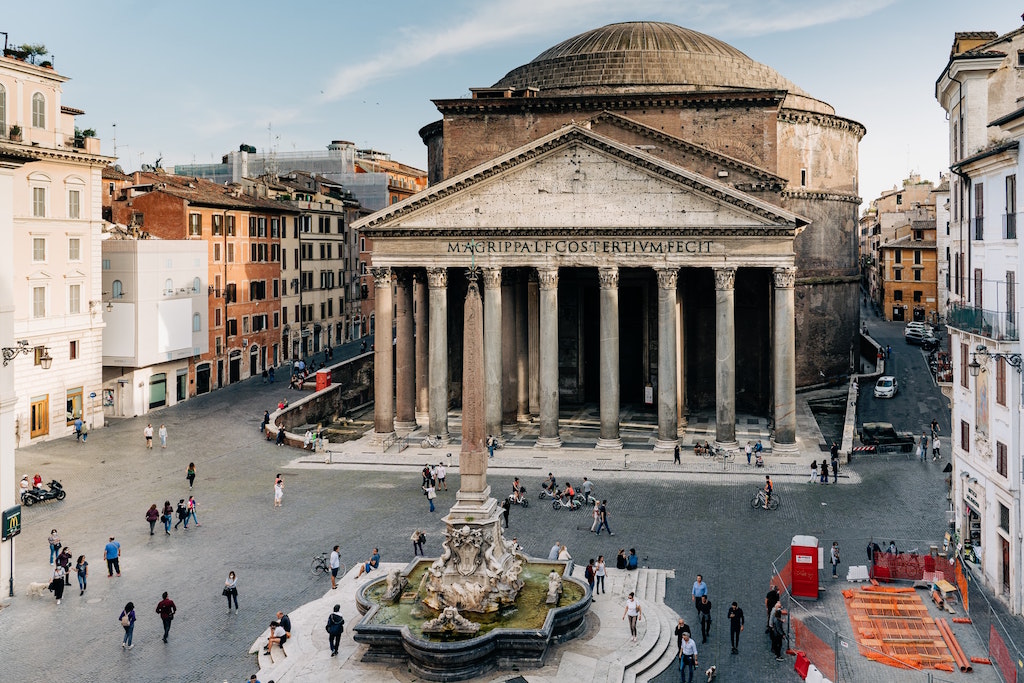 #4 Piazza di Spagna & Fountain
Piazza di Spagna Square serves as the center for many best things in Rome. We are starting with good views over the rooftops of Rome at sunset. As seen from Eucalyptus Terrace, then ending up visiting several local attractions such as the Spanish Steps or Trinità dei Monti Church located on top of them!
#5 Spanish Steps
These famous Spanish steps were built in 1725 to connect the Trinità de Monti Church with the Spanish embassy and is a great place to sit, relax, and have a bite of a slice of pizza or chocolate gelato.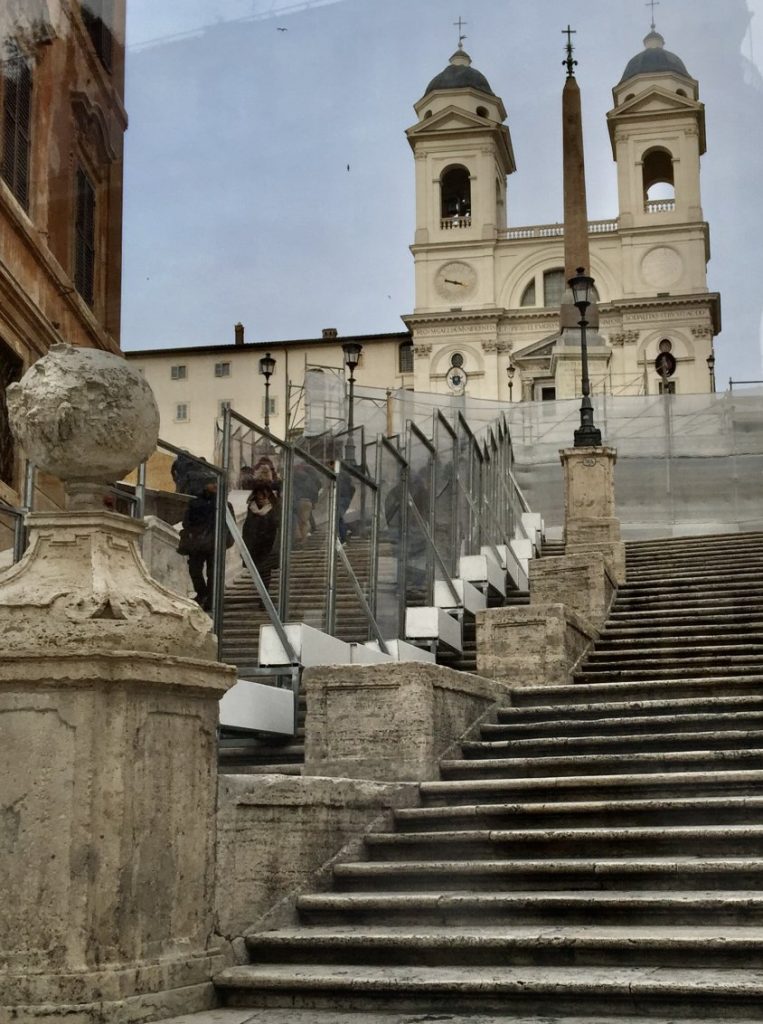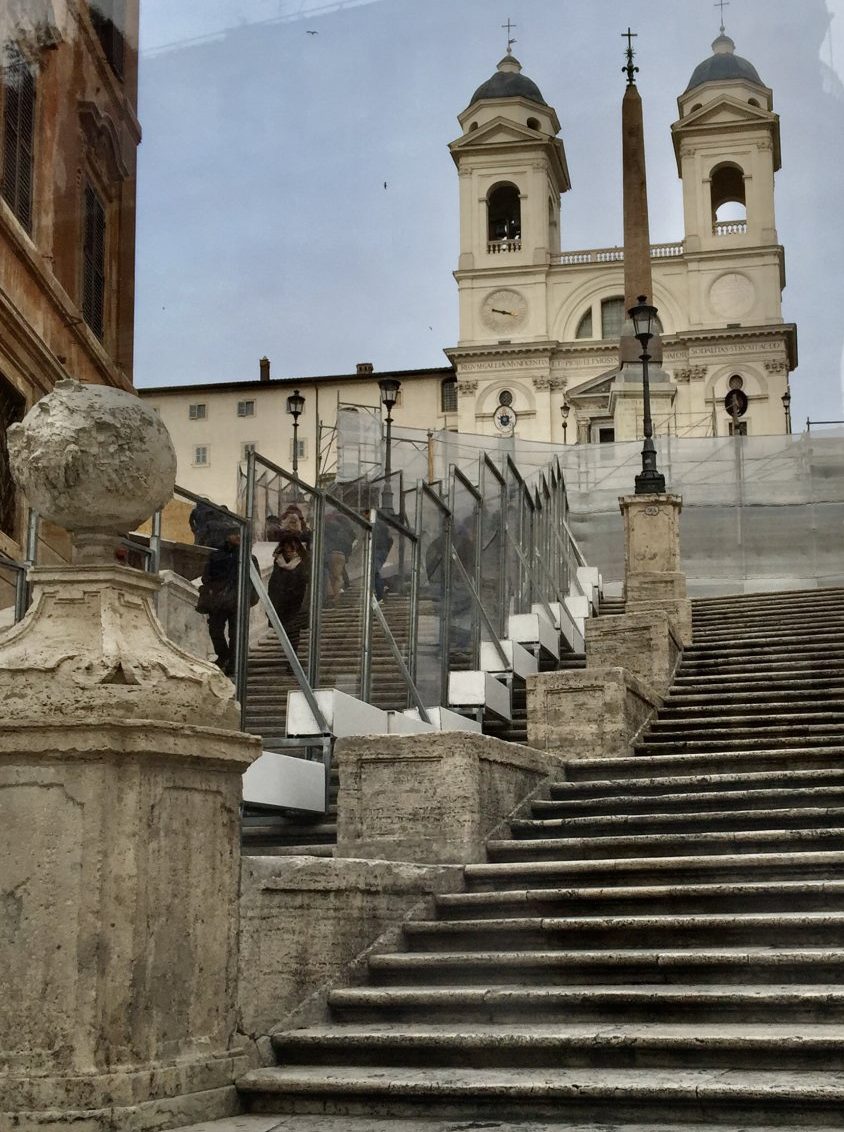 At the foot of the stairs is Piazza Spagna and Fontana Della Barcaccia, built by the famous Pietro Bernini. The iconic Spanish Steps are known to be a great place to sit down for gelato or enjoy cocktails at one of the local café or bars.
#6 Piazza del Popolo Square
This square is in the city center, near Piazza Navona Square and Pantheon. It's home to several buildings such as Santa Maria Del Popolo Church (12th century) or Palazzo Doria-Pamphilj museum with its beautiful park!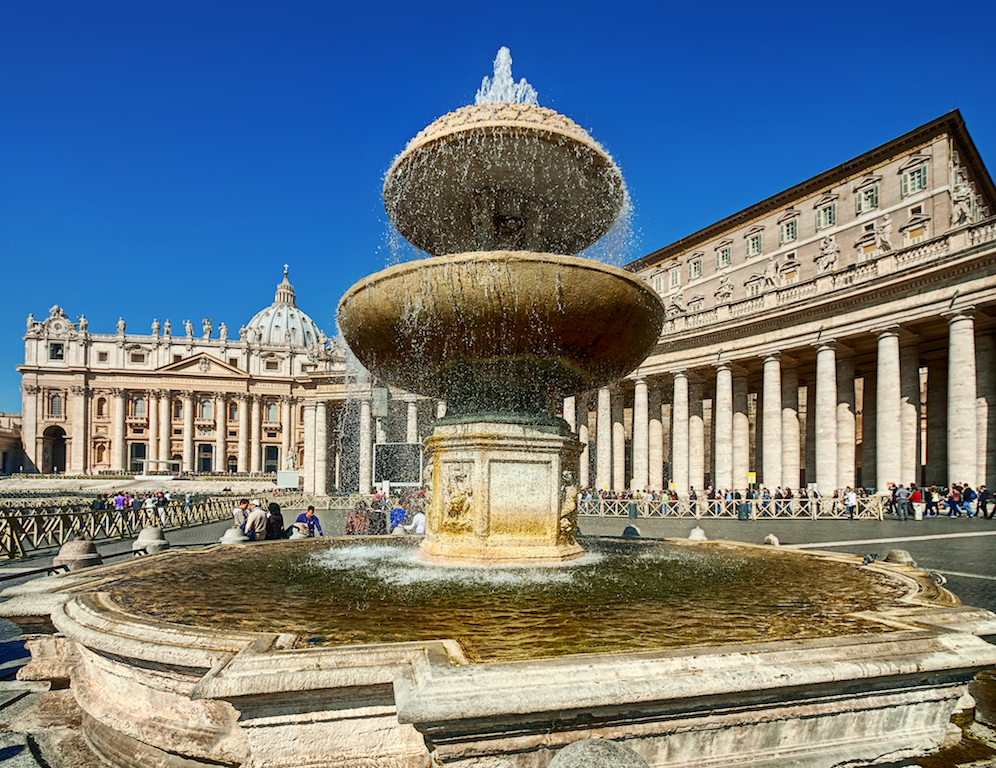 #7 Trevi Fountain
This fountain is one of the most famous in all of Rome, and it's where everyone throws a coin to ensure their return. The baroque-style structure was built by Italian architect Nicola Salvi back in 1762, but locals consider its history much more ancient than that.
It was initially designed in 1762 as an elegant and passionate fountain. The most famous version of the tale is that if you throw a coin with your right hand over your left shoulder, you will return to Rome one day.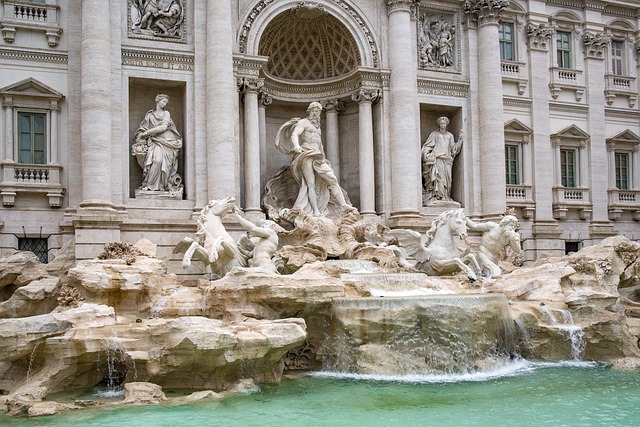 Trevi Fountain is not only the most magnificent baroque fountain in the city, but it's also the world's most beautiful! People say that you must drink a glass of its water to return to Rome. But I must confess that my husband's all boys class of 1982 from Notre Dame International School stepped into the fountain at 4 am for their class photo! Today, Notre Dame International School's name has been changed to Marymount International School, which is now both serves boys and girls.
#8 Sunset at Pincipeo
It is the perfect place to watch the sunset, as it is at the top of Capitoline Hill. You can see all of Rome from this perspective!
Day One ends with an evening short walk through the Villa Borghese Park (where you will find some bars serving drinks and food) and Borghese Gallery (Galleria Borghese) before ending up at your B&B for a good night's sleep after such a long day.
Day 2 – Ancient Times Marvels
We'll spend the our second day in Rome seeing the major sights of the city. The first thing we do in the morning is visit Italy's most famous monument, the Colosseum.
#9 Colosseum
The Colosseum is the world's largest amphitheater, and despite its two thousand years in existence, it continues to amaze visitors.
The Colosseum is one of the most popular destinations in Rome for tourists, so again, our advice is to arrive as soon as you can and use a pass or advance ticket purchase options to skip the line and go straight to the security checkpoint.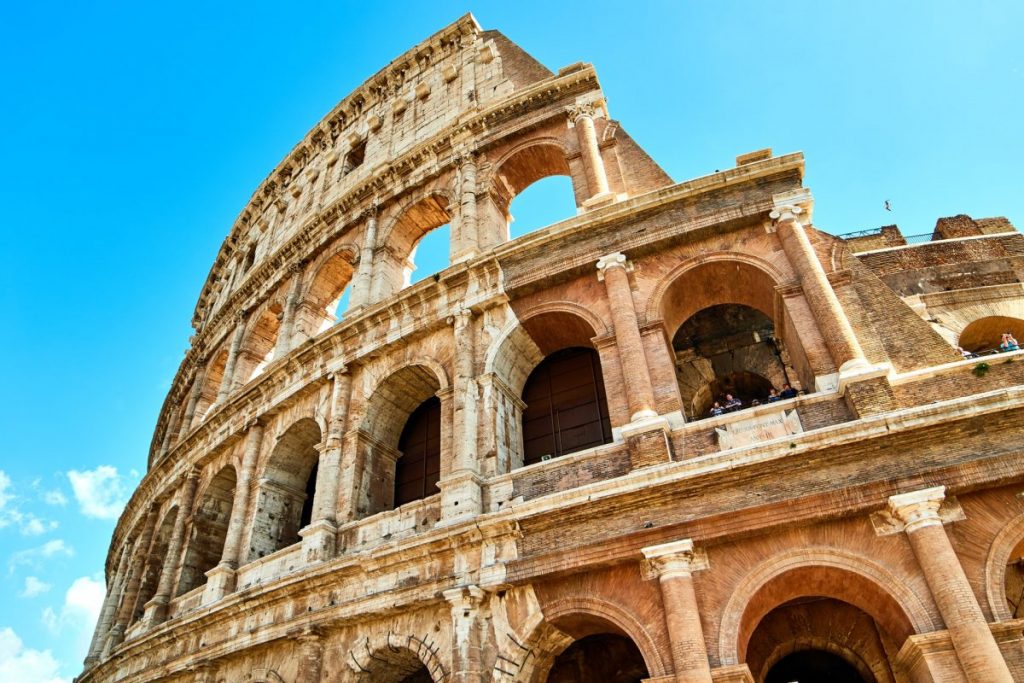 Built in the Roman period as a place for public spectacles, the Colosseum is most recognized as the home of gladiators, who fought each other in front of crowds that might number up to 80,000 people!
The first level was known as the Podium and was only open to the Imperator and senators (the VIP section). The noble class occupied the second tier – equities and knights. Finally, the worst seats were for ordinary folks. It's encouraging to note how far we've come since those barbaric ages when we were so unequal.
If you don't have a ticket, please visit the official website to purchase one in advance and save yourself hours of waiting in line.
#10 Roman Forum & Palatine Hill
If you buy a ticket to see the Colosseum, it also includes admission to the Roman Forum & Palatine Hill (for the same day).
Palatine Hill is a hill in Rome, Italy. It is the location of the legendary palace of the Roman kings and also housed numerous temples to pagan gods, later converted into Christian churches.
The Roman Forum is a unique place and was the seat of power during the Roman Empire's reign. It was also the location for the marketplace and commercial center. Roman life centered around this part of Rome for hundreds of years, and no trip to Rome would be complete without exploring these ancient ruins.
#11 Circus Maximus
It's time to go on to the Romans' passion for chariot races after seeing where the gladiators clashed. The remains of a stadium that hosted chariot races can be found on the far side of the Forum from the Colosseum, once known as Circus Maximus.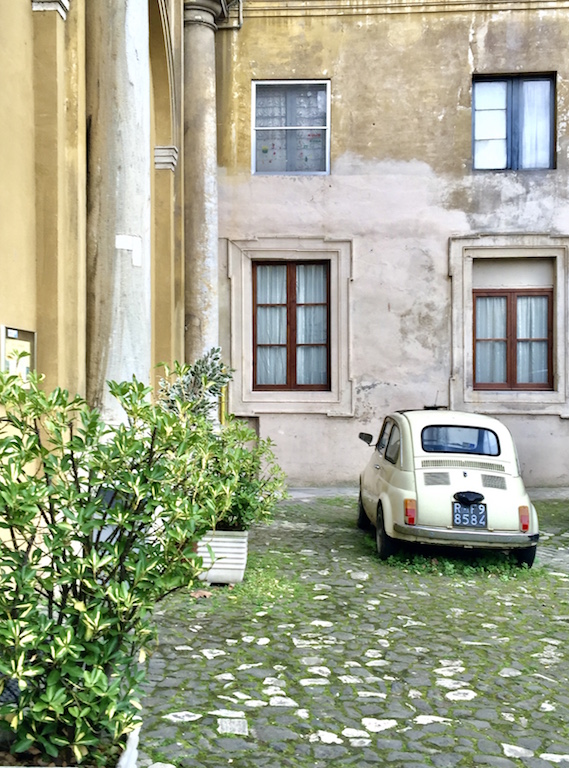 #12 Pyramid of Caius Cestius
Did you know that there is an Egyptian-style Pyramid in Rome that dates back to 2,000 years ago? The Pyramid of Cestius was constructed around 12 BC as the final resting place for a wealthy Roman.
The tomb was later plundered, and little is known about its original occupant. However, the marble-covered 36-meter tall pyramid is the only one of its kind in Europe. And we think it's well worth your time to see. It is now part of the Aurelian Walls of Rome (which helped to ensure its preservation), and one of the finest viewpoints is the non-Catholic cemetery of Rome.
#13 St. John in the Lateran
The Papal Arch Basilica of St. John in the Lateran is the city's cathedral church and seat of the Pope, making it one of Rome's most significant catholic churches. While nearly everyone visits St. Peter's Basilica, fewer people go to what is, in reality, the city's oldest basilica, resulting in a more peaceful and relaxing visit.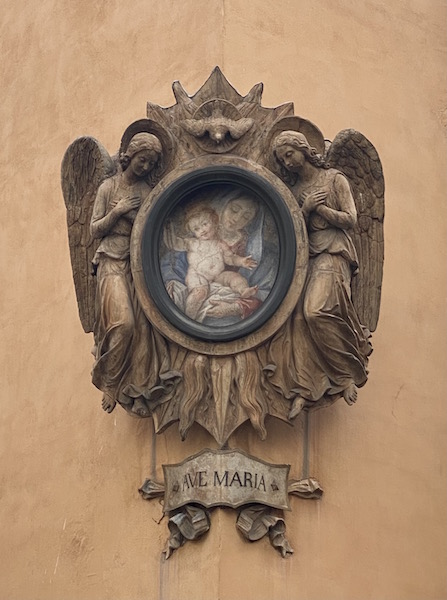 The Lateran Obelisk, the world's most giant standing Egyptian obelisk, the Borromini-designed Knave, the Cloister, and the Scala Sancta are among the most notable sights. The last is a flight of 28 steps that brings you to a building across the street from the Basilica, where Jesus ascended on his way to trial in Jerusalem.
#14 The Beautiful Orange Garden View
If you've got little time to spare on this day, we recommend your next stop should be the Orange Gardens and enjoy a drink while taking in some of the most beautiful views over Rome.
The view from Gianicolo Hill (also known as Janiculum) will take your breath away and give you a good idea of just how impressive ancient Romans were and still are today. From up there, it's possible to see everything: Vatican City, Piazza del Popolo Square with its fountains and obelisks, Trevi Fountain. The lights at night are breathtaking too – much beauty all around!
Day Two ends with dinner at a local restaurant after exploring the Colosseum & the Roman Forum, the Orange Garden and Gianicolo Hill.
Day 3 – The Holly Rome
It's the last day of our three-day stay in Rome, and it's time to head out and check on the home of Catholicism, Vatican City.
#15 St. Peter's Basilica
Cathedral Basilica of St. Peter (st. peter's square) is one of the most splendid churches in all Christendom. According to legend, it has been built over an ancient Roman cemetery that once housed early Christian martyrs. The church was designed by Donato Bramante, who also served as an overseer on Michelangelo's later works at St Peter's Square.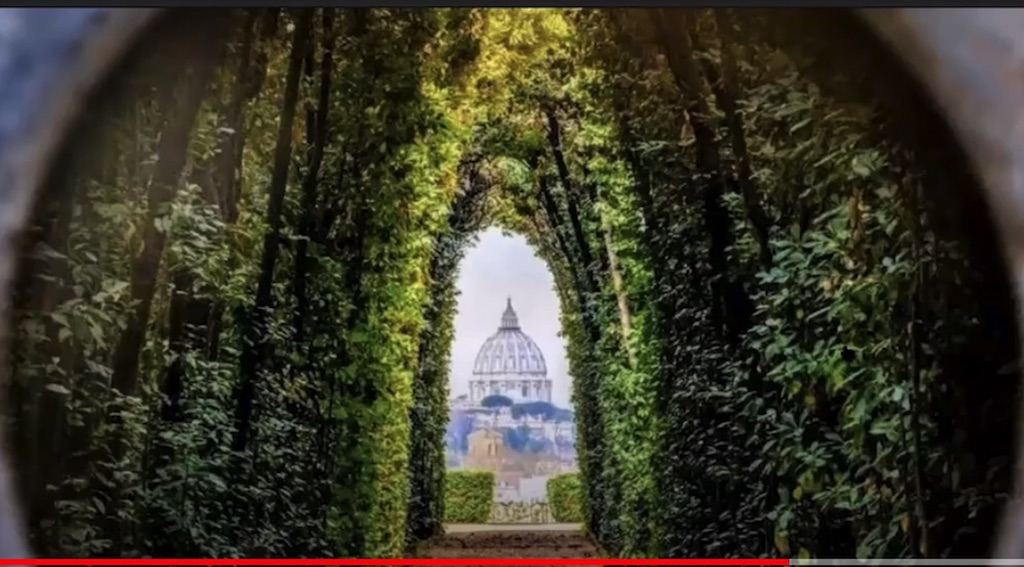 The location houses various tombs for popes, including Pope John Paul II, who will be laid to rest upon his death and many other church hierarchy members who deserve eternal peace. It remains a working cathedral liturgy today – not just for Holy Week or Christmas but every week!
The most famous work of Renaissance architecture is the Basilica di San Pietro, designed by Bramante, Michelangelo, and Bernini. All pontiffs are interred here, including St. Peter himself!
#16 Vatican Museum
A visit to the Vatican Museum is a must for those who want to see hundreds of years' worth of history. The collection holds over 30,000 items from ancient Egyptian and Greek eras!
The curators focus on every detail here; you'll be able to explore everything, including intricately designed tapestries that adorn many rooms in this pontifical palace. But I do want you to know that the Vatican Museum has a strict dress code, especially during high season.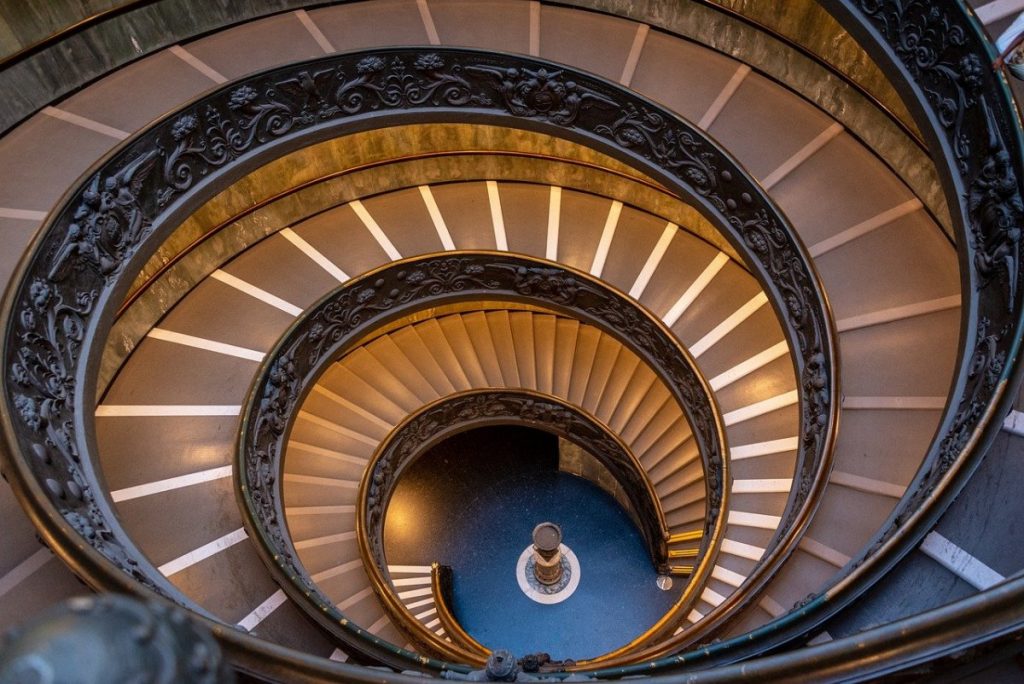 The Sistine Chapel and St Peter's Basilica are also located within the grounds of the Vatican City, so there are plenty more places you can explore during your time in Rome! This day ends with dinner after exploring all these great sites.
The Museums are the world's fifth-largest museum, with over 43.000 m2 of gallery space, and are many people's favorite museums.
The Sistine Chapel is one of those places that you have to see for yourself. The minute you walk through the door, the holy place begins assaulting you with positive energy.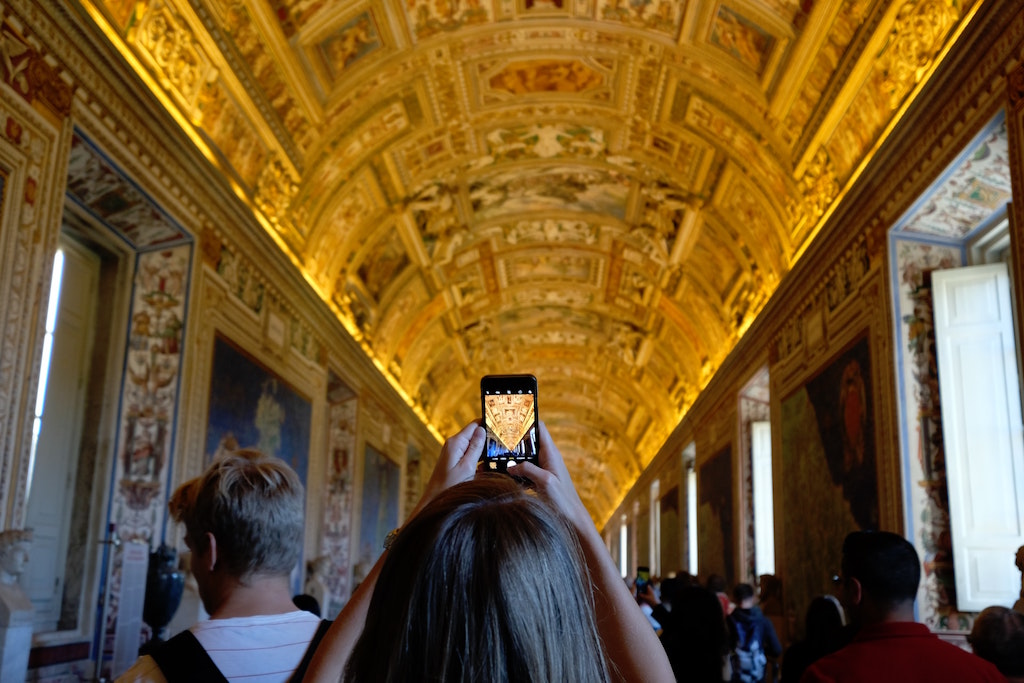 #17 Castel Sant'Angelo
The Castel Sant'Angelo is one of Rome's most famous landmarks. It was initially built in 135 AD as a mausoleum for the emperor Hadrian, but later became a fortress under Pope Gregory IX in 1241 when it housed many papal troops at the time.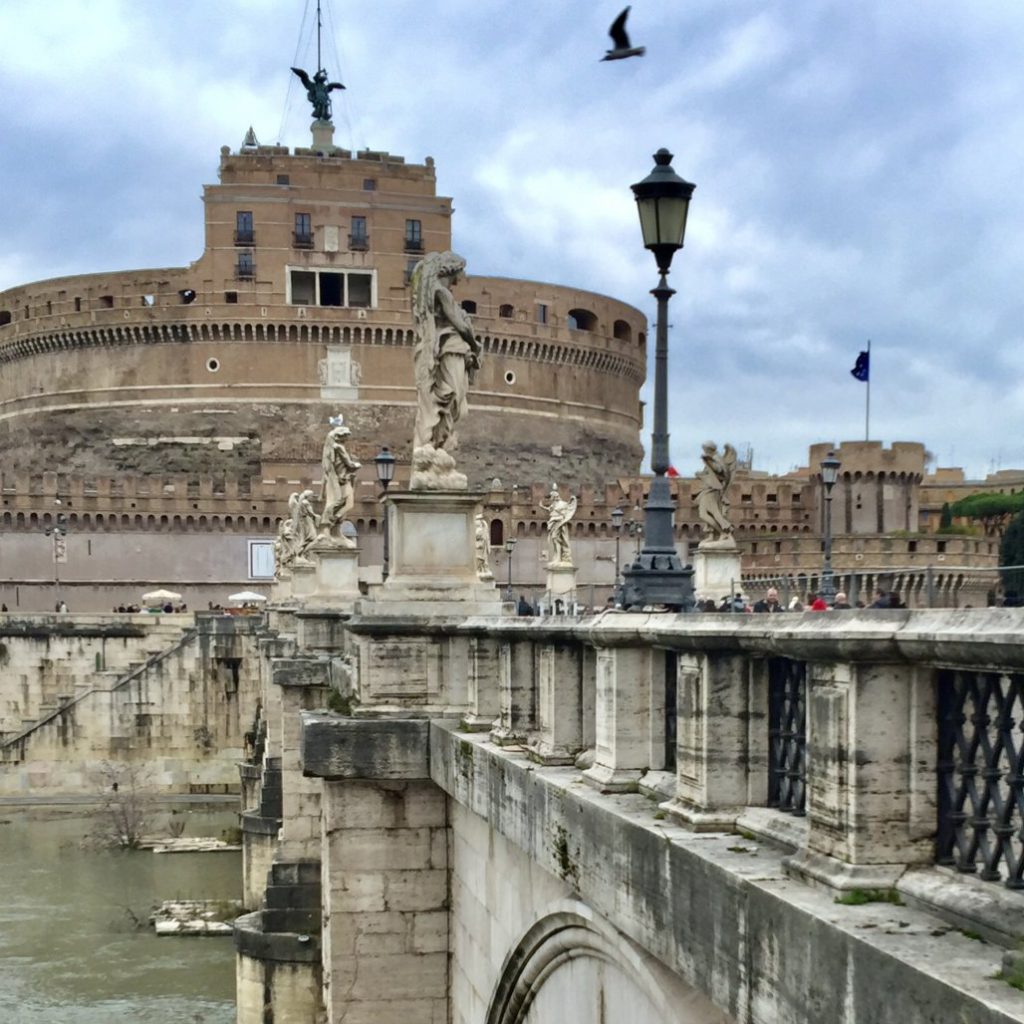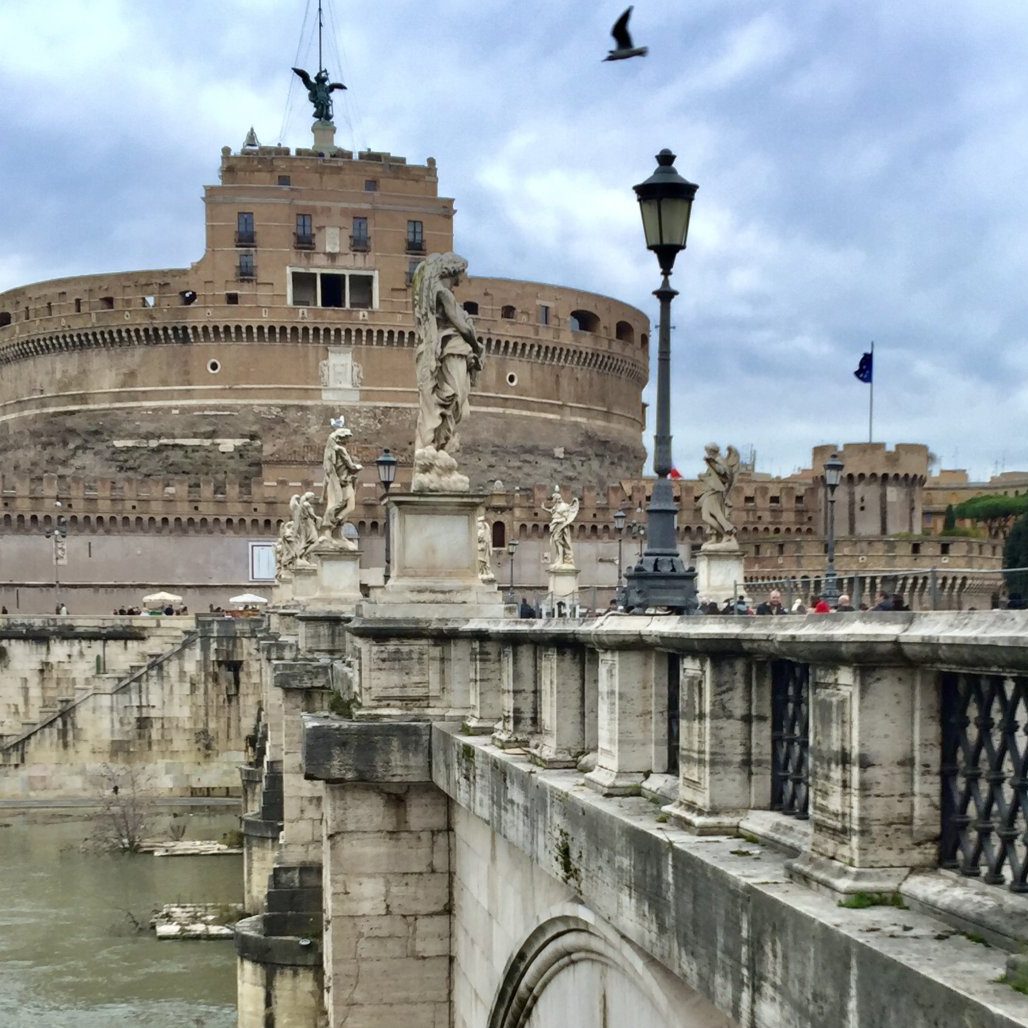 It houses various galleries and museums today that are open to visitors, with notable ones including Gallery Mastai Ferretti (a former chapel), Museo Nazionale di Palazzo Venezia (which exhibits Ancient Roman sculptures), and Salone Delle Fontane on its ground floor – all worth exploring!
Also, if you walk out of Castel Sant'Angelo and make your way across the bridge directly in front, you will encounter some great streets, shopping, and café's along the way.
#18 Rome by Night
It is probably the best way to end a visit to Rome than with dinner at one of the city's finest restaurants! The lights from buildings, street lamps, and cars make for stunning pictures as you wander around this beautiful old town.
Around nightfall is perfect – away from the midday heat but still early enough so that there aren't too many people about (and hence good lighting). We'd recommend visiting La Fontanina Da Nicola restaurant.– It has excellent reviews and an affordable menu; We found ourselves here on our last night, eating fresh pasta and sipping red wine while watching all those passing by. It was a great way of ending three days exploring these ancient sites!
If You Have Extra Time
In fact, 3 days is never enough to visit the ancient city of Rome. If you have a few more days, then there are plenty of other things to do and fun facts to add to your memory in this extra time!
#19 The Capitoline Hill and Museum
It is two-in-one and features some of history's finest treasures. The Capitoline Museums feature art from the Renaissance, ancient Roman sculpture (including the famous Dying Gaul), and artifacts from Etruscan times!
The Piazza del Campidoglio is the first modern square built in Rome (by the one and only Michelangelo). This lovely plaza is quieter than most others in Rome, and its stunning sculptures of Marcus Aurelius and the she-wolf make it a must-see location.
The Capitoline Hill (aka, Campidoglio) is one of the seven hills of Rome, situated between the Campus Martius and the Forum. The majority of the ruins have been covered with Renaissance palaces surrounding a piazza designed by Michelangelo himself, which is now a temple of Jupiter!
#20 The Mouth of Truth
The Bocca Della Veritas is an enormous 1300 kg marble mask that presides over the Cosmedin church's central doorway. If someone put his hand in the mouth of the marble face and lied, people thought it would shut.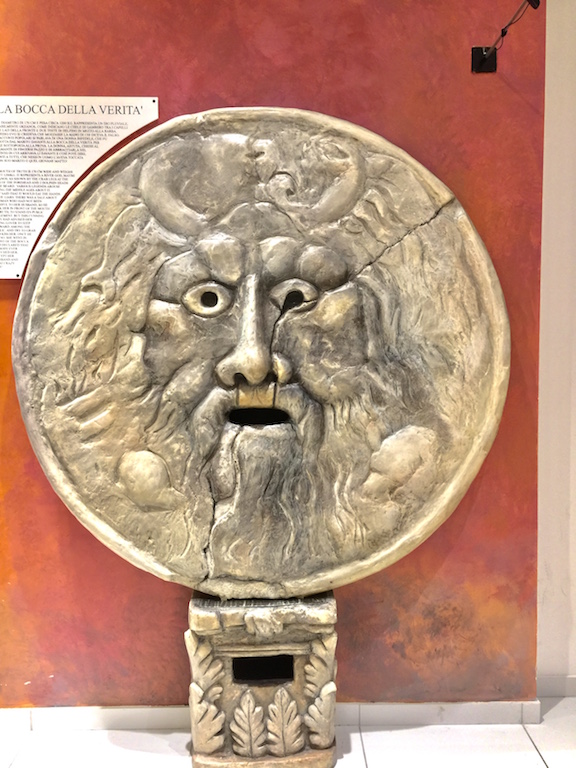 If you remember the film Roman Holiday, you'll recall that Gregory Peck and Audrey Hepburn stick their hands in the mouth of this giant stone statue, which is said to bite off the hands of liars.
#21 Largo di Torre Argentina
The ruins of the temples and Pompey's Theatre can be found in Largo di Torre Argentina, a large square with the remains of four Roman temples. It's most well-known for being the site of the murder of Julius Caesar. The ruins aren't particularly fascinating, but it's interesting to note that they also serve as a lovely cat shelter today.
#22 Terrazza Del Pincio
The magnificent Terrace of the Pincio, located in Villa Borghese, is one more must-see attraction for your visit to Rome.
This event is one-of-a-kind due to the beautiful scenery and excellent musicians playing live music. This sunset has moved me since I was a kid, and it continues to inspire me now. It's difficult to describe how lovely the sight with live music is — you just have to experience it for yourself!
#23 Palazzo dei Conservatori
Palazzo dei Conservatori served as the city's conservatorship, which oversaw the city's administration, was built in the mid-15th century. Initially, the structure included a ground-level entrance and Guelf-cross windows on the first floor and a row of tiny windows on the mezzanine level. Michelangelo completely redesigned the façade, creating enormous Corinthian pilaster strips on tall pedestals flanked by columns on the ground level in the entrance. The structure was topped with a railing and statues, similar to Palazzo Senatorio.
#24 Piazza del Popolo
Popolo's most distinctive feature is the colossal Egyptian in the middle, erected more than 2,000 years ago from Heliopolis. The second biggest in Rome (after the obelisk of Ramesses II from Heliopolis), the obelisk is the sixth-largest in the world.
#25 Appian Way and The Catacombs
We recommend that you depart the city center sightseeing and explore the Appian Way instead.
The Appian Way, built in 312 BC is considered one of the world's oldest surviving roads. It was critical to the Roman Empire because it linked the capital to southern settlements, including Naples and Brindisi. Thus allowing for rapid troop movement and trade. It was the world's most expansive and longest road, and much of what you can see today is the original Roman construction.
The Catacombs of Rome are underground burial chambers outside the walls of ancient Rome. The Jewish catacombs were started in reaction to persecution and still feature inscriptions in Hebrew with Latin characters. Some Christian catacomb passages also contain old graffiti left by pilgrims who visited these holy sites on their way to the Holy Land.
#26 Campo de' Fiori
The campo de' fiori is based on the Italian phrase "Via Dei Fori Imperiali," which means "field of flowers." The piazza's name came from the Middle Ages when it was a meadow full of blooms, but it is more of a vegetable field today. Unlike others with statues and obelisks, this Rome plaza has a daily street market where you can buy fresh vegetables for your Italian cuisine.
There is only one statue on the piazza: Giordano Bruno, an astronomer, burned alive for his great idea that the world was spherical (yes, in addition to beheading).
#27 The Complesso Vittoriano
It consists of a substantial white edifice on Piazza Venezia that houses a military museum and an art museum; the Complesso Vittoriano is the Altare Della Patria (Altar of the Fatherland) offers an exquisite (but costly – 10 EURO) panoramic view of Rome.
After its unification, the colossal monument was erected in 1911 to Victor Emmanuel II, the country's first king. It is called the "Wedding Cake" because of its color and motif.
#28 Trastevere Neighborhood
Take a journey across the Tiber River and into Trastevere neighborhood, a picturesque medieval neighborhood that clings to its working-class roots. Trastevere is notable for its restaurants, notably eating carbonara at Grazia & Graziella, so it is not as crowded or touristy as the historic center.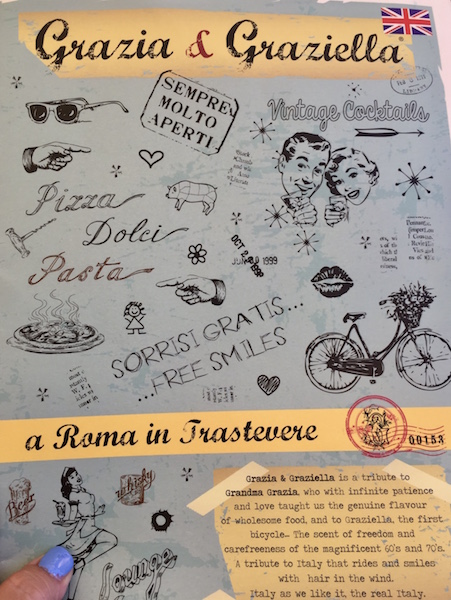 #29 Santa Maria Della Concezione
This is a spooky place, but it's easy to include on your first day in the itinerary if you like this sort of thing. Santa Maria Della Concezione's church isn't like any other. The Pope's brother ordered the Capuchin friars to bring the bones of deceased brethren with them when they moved into Santa Maria Della Concezione in 1631. Thus, all Capuchin friars could be together.
However, instead of burying their dead brothers' remains, the Capuchin friars chose to decorate the crypt walls with their bone ashes as a reminder that death lurks around every corner.
#30 Baths of Caracalla
The Baths of Caracalla were once one of the most magnificent and spectacular thermal resorts in history. The baths, which are still largely intact, were constructed around 215. They're also less visited so that you may enjoy them in peace.
Romans were great builders, and their architecture reflects that. The Baths of Caracalla are no exception. This massive bathing complex could accommodate up to 1,600 bathers at once, with a site covering almost 62 acres.
#31 Ostia Antica
Since it's pretty near the most extensive Italian airport, Fiumicino, I thought to include it. Ostia Antica is a vast historical site that some researchers speculate was Rome's initial colony. You may traverse Decumanus Maximus, the prime street of the ancient city, and discover several well-preserved homes, shops, and even an amphitheater reconstructed.
Rome Day Tours
Rome Day Tours offers an outstanding experience to explore Rome with their private tours with a local guide or a walking tour. They provide tours for individuals, families, or small groups of friends daily between March and November.
#1 The Historical Villa
Take in the beauty of two magnificent 16th-century Renaissance palaces while traveling through Italy for a day. First, travel to Emperor Hadrian's villa, considered the country's biggest and most ornate structure. Then, after a quick lunch, continue your journey with a tour of Villa d'Este and its magical gardens.
#2 The Volcano
There is no need to journey to Naples to appreciate the UNESCO designated Pompeii and the infamous Mount Vesuvius. Instead, this excursion will bring you from your hotel; drive you there, provide tickets for Pompeii avoiding long lines, and give you enough time to reach the top of Mount Vesuvius.
#3 The Wine
Rome's wine is one of the many reasons to choose it as a vacation spot. The same may be said about this location. While Rome has excellent wine, why not take it a step further and visit a Tuscany wine cellar for a traditional three-course gourmet lunch together with local wine?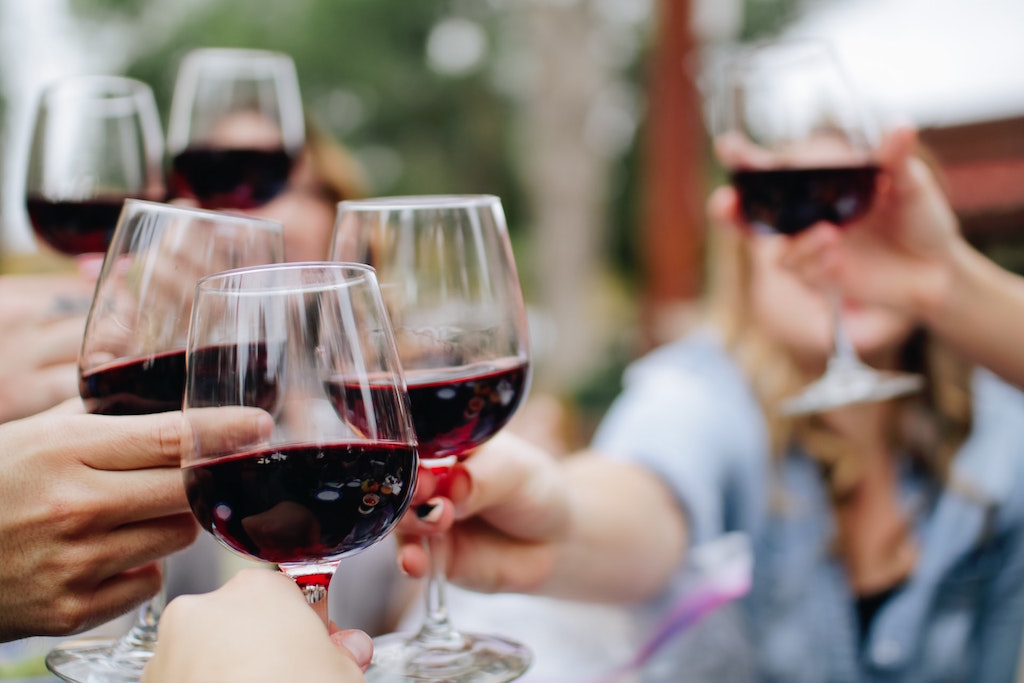 The 3 Best Colosseum Guided Tours:
Here are the three best-guided tours to the Colosseum if you need any assistance.
#1 Tour of the Colosseum, Palatine Hill, and Roman Forum
A guided tour of the Roman Empire's political, social, and religious center + a comprehensive Colosseum visit including a bus ride around the arena and Palatine Hill's best views.
#2 The Colosseum, Ancient Rome with Arena Floor Tour
Visit the Gladiator's Dungeon, walk through the gladiators' gate, and get special access to the famous Arena floor. Imagine how intimidating it must be for them to emerge from their cells under the gaze of several screaming spectators. Also, see what life was like in a gladiator prison.
#3 Underground Colosseum, Roman Forum, and Hill Visit
The most comprehensive visit to the Colosseum includes exclusive access to the Underground, Arena, and upper levels, where you may view the city from a great distance.
The Top 3 Guided Evening Food Tours of Rome
Here are the top three guided walking tours for you to explore Rome's traditional food and nightlife.
#1 Roman Food & Wine Tasting Trip
This tour begins from Campo de Fiori and takes you to various restaurants to sample local cheese, handcrafted salamis, old-fashioned Roman pizza al taglio, and exquisite wine. End the night with gelato.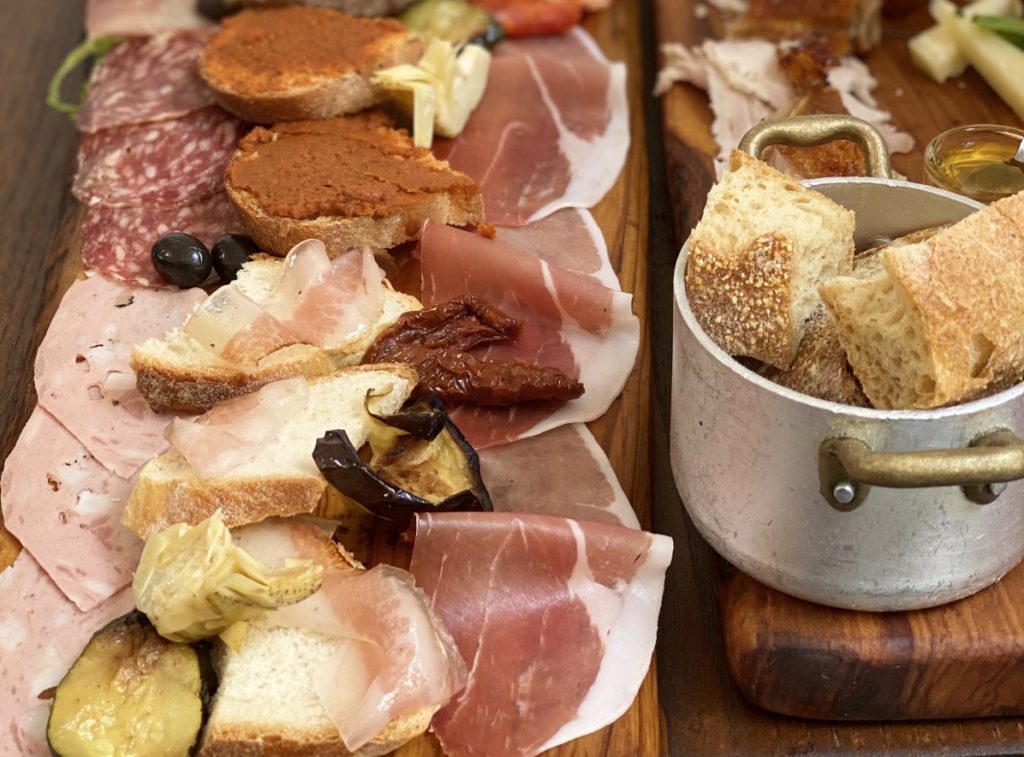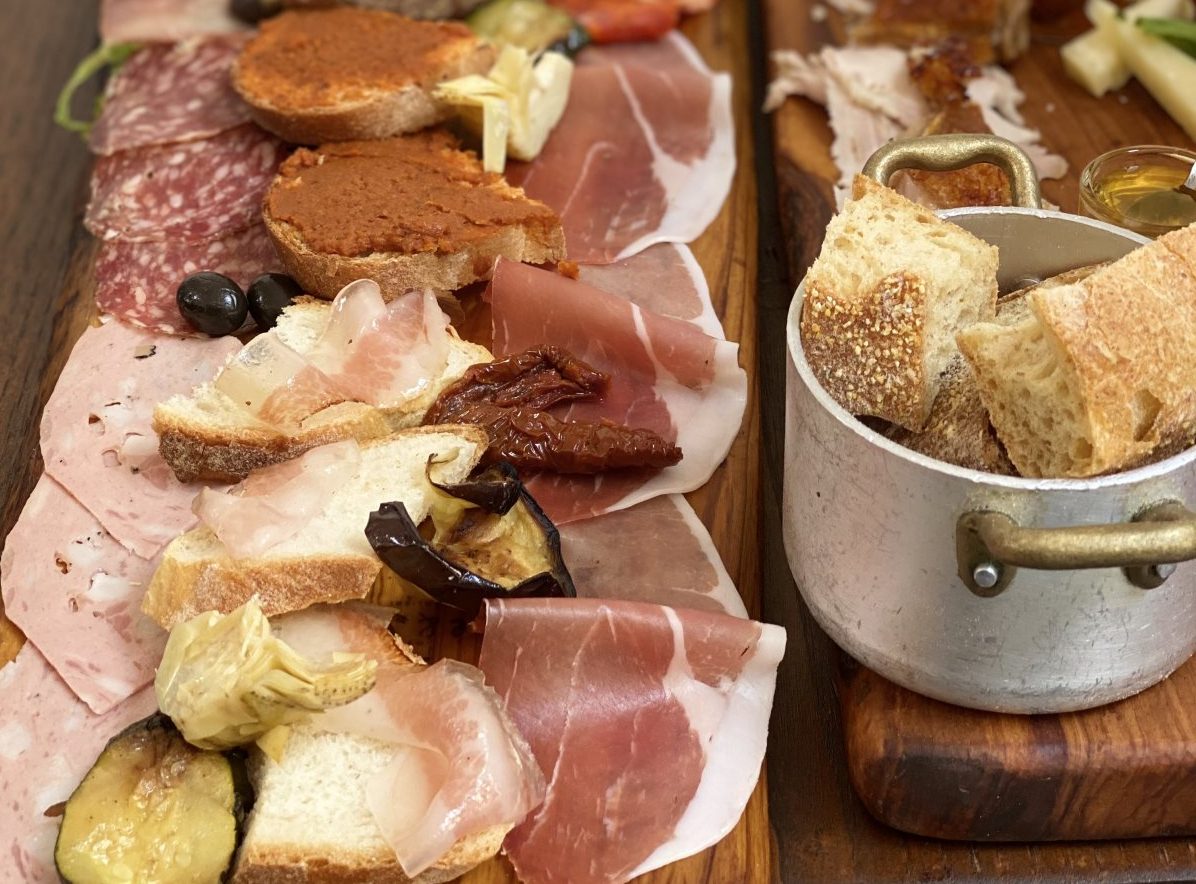 #2 Rome 20+ Food Tour with Night Tastings
The station of Cipro Metro (30 minutes by bus from Campo de' Fiori) is the beginning point for this tour. You'll get insider food secrets from local guide experts, as well as 20+ servings of gelato, pasta, prosciutto, cheese, pizza, and more.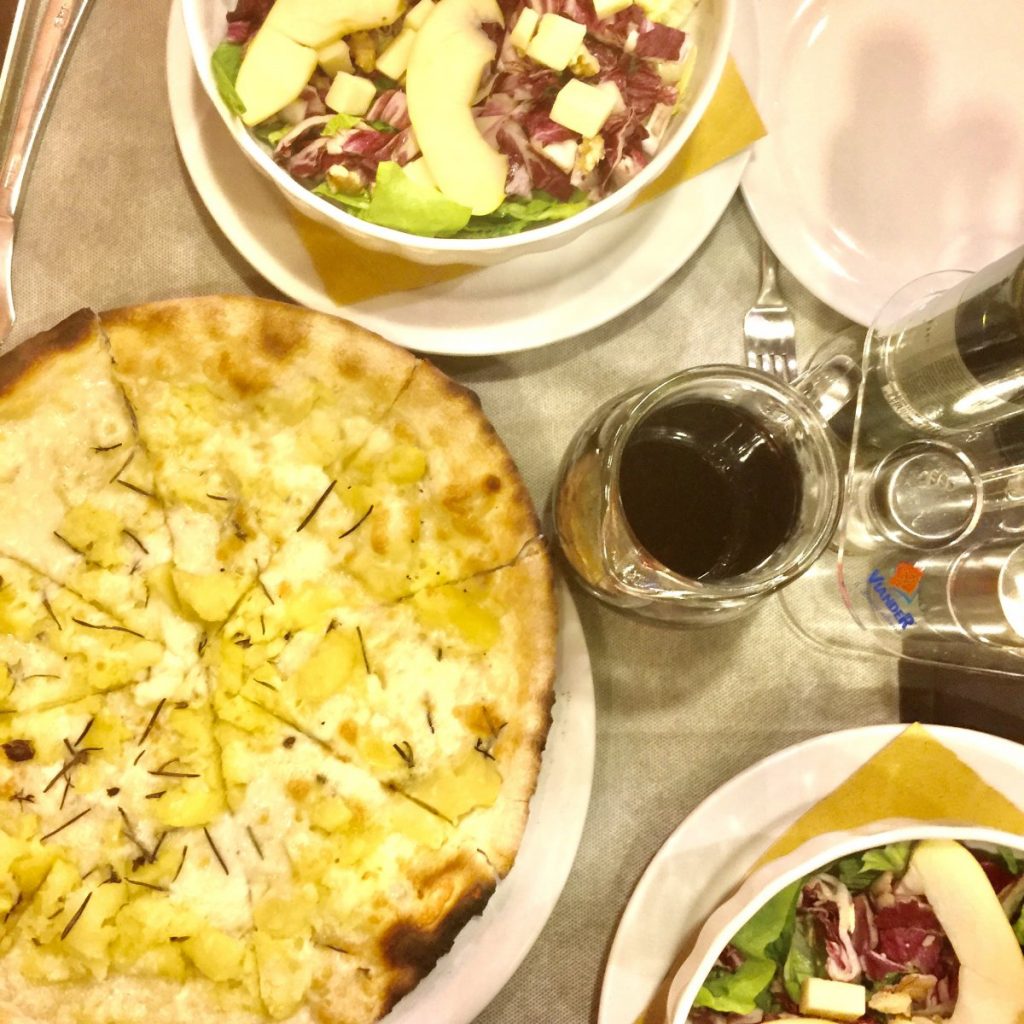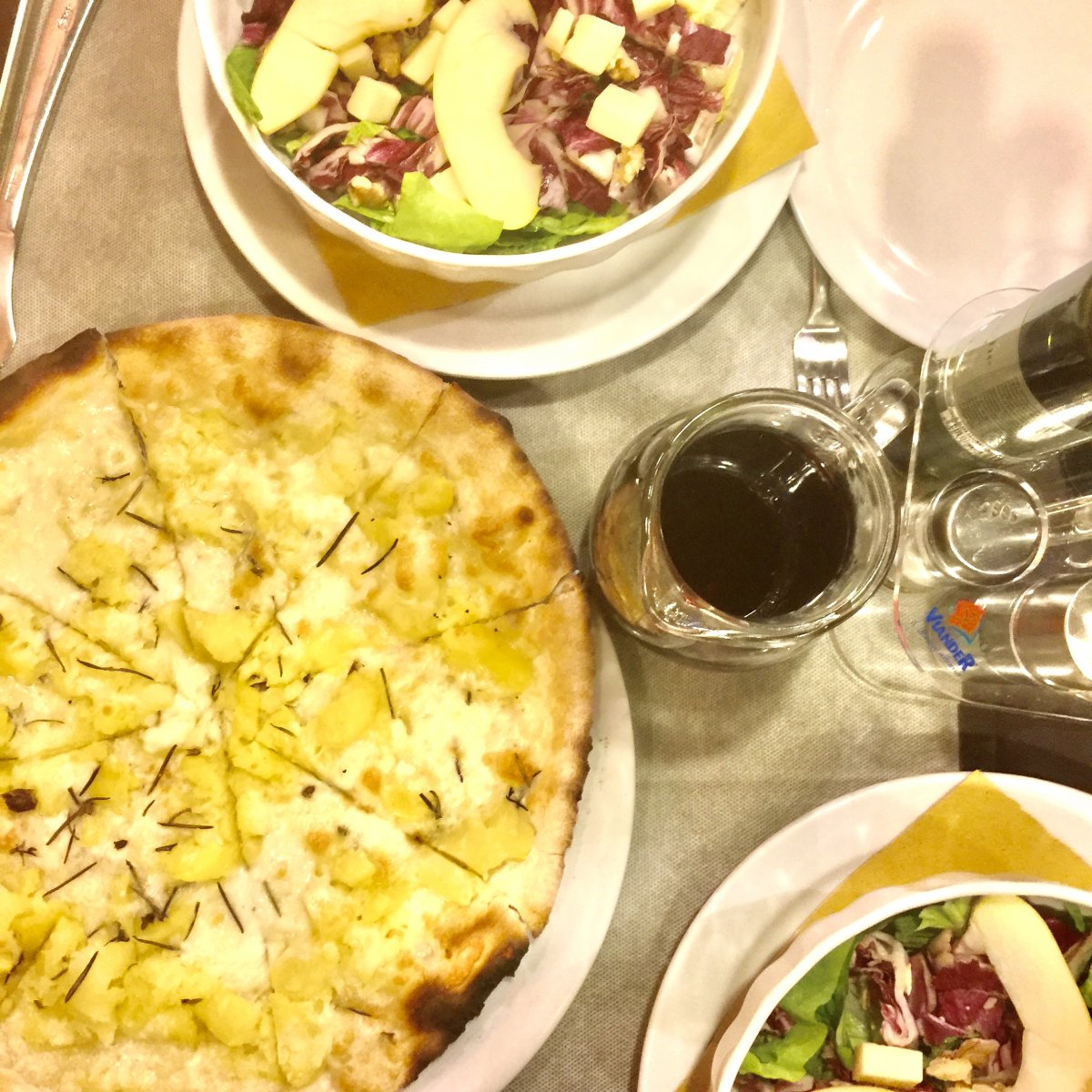 #3 Food Tour of the Jewish Ghetto and Campo de Fiori at Night
Piazza Mattei is the starting point of the food tour (5 minutes from Campo de Fiori). You'll try various typical specialties, explore local recipes, and dine in an ancient Roman theatre!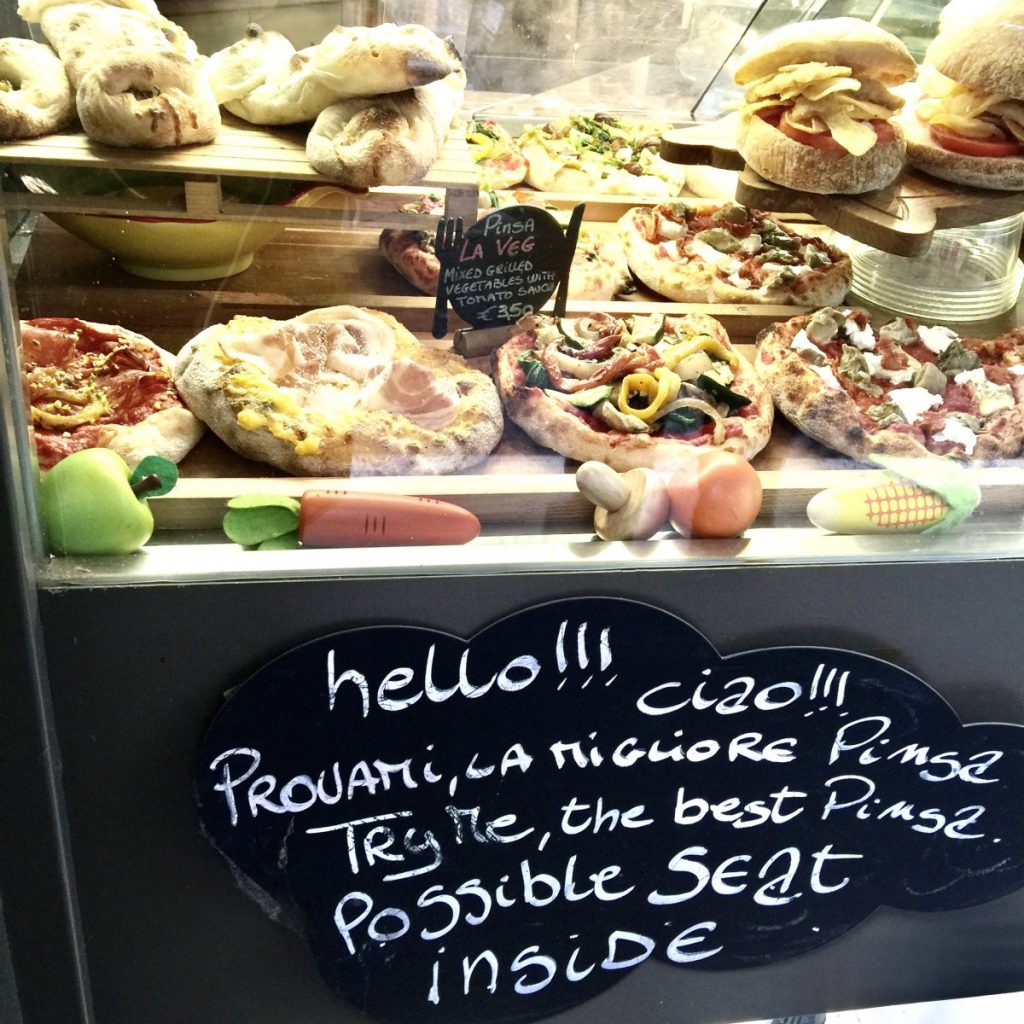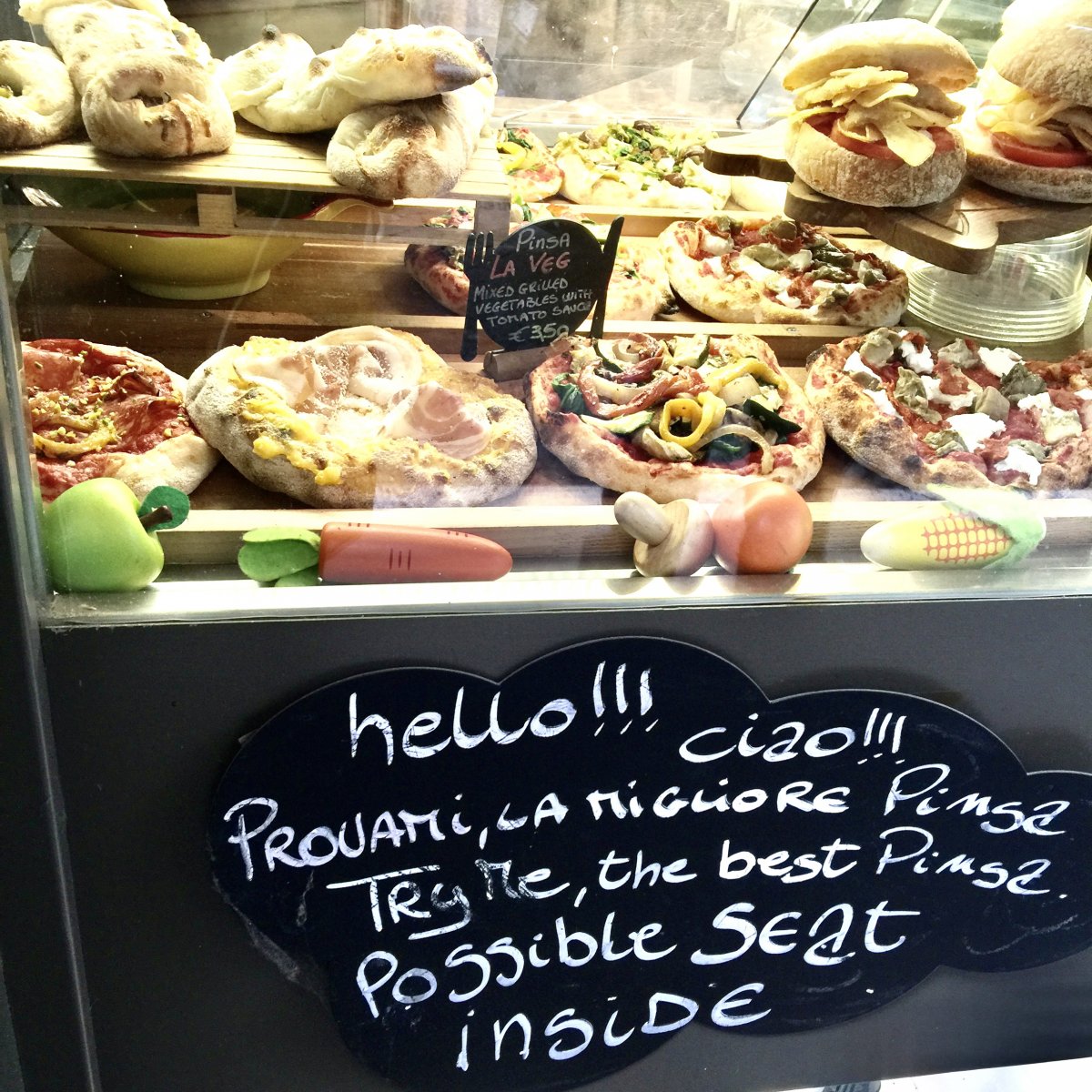 And if all those food tours aren't enough, why not try the delicious culinary Italian heritage, whether that entails eating cacio e pepe (which is pecorino cheese and black pepper) anywhere in Rome or gnocchi in a light butter sauce at Osteria da Fortunata, These dishes are authentic Italian recipes for the soul.
Best Time to Visit Rome
July and August are unquestionably the high seasons when Rome is busiest, mainly because of the heat. Instead, come during mid-to-late spring, and you'll still be able to walk without getting too hot. And the large crowds and queues will be somewhat less overwhelming. Visit Rome over Easter, and you run the danger of being trampled upon by millions of people expressing their faith.
Even though winter is a tough time to visit Rome, it may still be a fantastic holiday spot. Since the city never genuinely becomes super cold and there are far fewer tourists around. Plus, even in the off-season, major attractions like Rome are still open.
How to Get from Fiumicino Airport to Rome
Welcome Pickups is a Rome airport to city center and hotel transfer service that costs less than a taxi and avoids the hassles of dealing with "faulty" taxi credit card machines or insufficient cash to incur some extra cost. In addition, the service may be reserved in advance, enabling you to get to your hotel and start your trip on the right foot. I've had wonderful experiences using Welcome Pickups in other cities, such as Madrid, where I wouldn't hesitate to utilize them again.
From Fiumicino Airport, it's about an hour by bus or taxi to Rome Termini. The Rome airport train (Leonardo Express) is the fastest public transportation service, traveling between Fiumicino and Rome's Termini train station for around 30 minutes. Of course, a slower train costs a few Euros less, but the additional half-hour saved is undoubtedly worth it, in my opinion.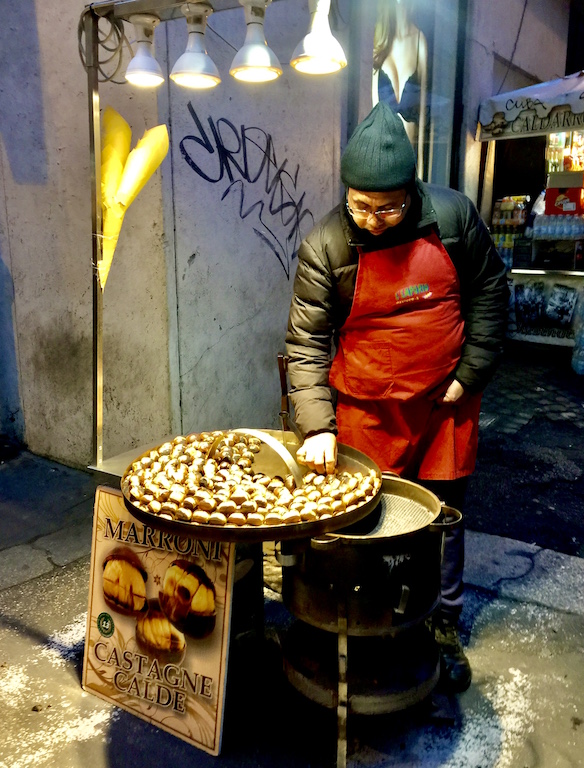 Practicalities for Visiting Rome for 3 Days
#1 Safety
We've never had any safety concerns in all of our trips to Rome, although pickpocketing is prevalent in crowded tourist areas (like near the Spanish Steps).. As always, follow basic security measures. Keep valuables secure; don't carry large amounts of money; only take authorized vehicles, and so on.
However, you may be just one bad incident away from disaster. From twisted ankles to slimy pickpockets, a variety of things might go wrong and spoil your holiday. Therefore, I always utilize World Nomads' travel insurance when traveling overseas. Then, when you've had a few trips under your belt, you'll realize how important it is and the freedom it provides.
#2 Currency
The currency in Rome is the Euro. Although credit cards are widely accepted, these may be acquired from ATMs, banks, and currency exchanges. Use a credit card if possible; just remember to check for any foreign transaction fees.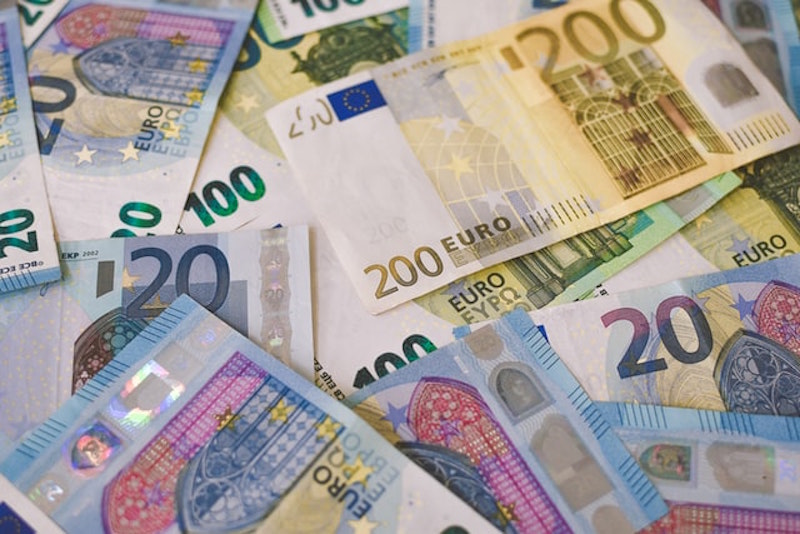 #3 Internet
WiFi is widely available throughout the city, as well as in hotels and coffee shops. So you shouldn't have any problems gaining access to the internet. If you have an unlocked phone, you can pick up local SIM cards. Check out articles on how to get online when traveling so you can figure out the most effective strategies for accessing the web while traveling.
#4 Power
Electricity is provided at 220 volts, using a 2-pin European plug. Travelers from countries such as the United Kingdom and the United States will need a travel adapter. In contrast, US travelers must ensure that their equipment supports the 220v standard – it will be clearly stated on the power adaptor. Read articles about the best travel adapters and how to choose one for your journey.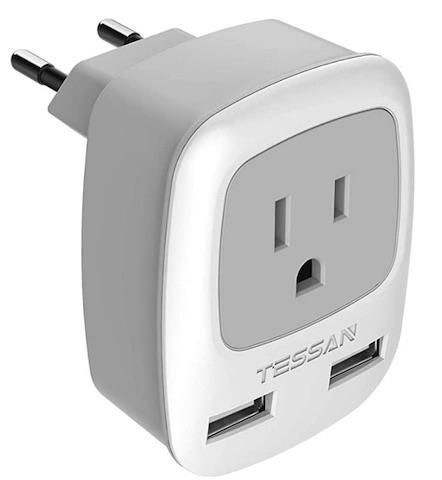 Where to stay in Rome?
There are several options for hotels. I've picked some of my favorite hotels in Rome. They aren't the most beautiful and extravagant, but they have got something special that creates a memorable holiday:
A beautiful, modern-style hotel, Relais Navona 71, with a rooftop terrace to die for. Located near Piazza Navona, this place is perfect if you want to enjoy the best places of Rome all in one go: a five-star hotel experience and great views from your room. The staff are amicable as well!
#2 Colosseum Palace Star
A mid-range hotel, Colosseum Palace Star, with many amenities is an excellent option for those who want to enjoy the city without breaking the bank. It's within a short walking distance of Rome Termini and other key transportation hubs, plus it has easy access to public transport options like metro lines A and B. And if you do decide that you need to take taxis or hire private drivers around town, there are plenty of car rental options in Italy too!
#3 Maison Degli Artisti
This is a little boutique hotel right in the heart of Rome, so it's perfect for those who want to get out and explore. It has all the amenities you could wish for and a balcony for you to observe the Roman lifestyle passing by underneath you. If you choose this one, I suggest the piano room!
#4 Ciao Hostel Roma
There are many hostels in Italy where visitors can stay on a budget – this one ranks highly among them because of its location near Termini Station. Not only will arriving at Fiumicino Airport be easy but getting to other parts of the city is also very straightforward. There are many shops, restaurants, and cafes surrounding it – you can even see them from your room!
Getting Around Rome
Visitors can get pretty much anywhere on foot or by public transport – it just depends how quickly they want to do so! The average Roman commute time is 38 minutes per person every day, which means many residents live near their place of work/study, some may be within a minute walk.
If walking isn't your thing, public transportation is another option. The ticket costs 1.50 EURO and allows you to use travel worth 100 minutes after activation (inserting it into a POS on the bus). Remember that you can't use it twice on the subway, but you may combine it with a metro ride. The tickets are available at all metro stations, newsstands, and convenience stores.
Best Savings Options using Pass
Here's a brief overview of the main pass alternatives in Rome to have some savings, free admission, and avoid long lines.
#1 Rome Tourist Card
St. Peter's Basilica, the Vatican, the Colosseum, and an audio tour of Rome are among the sights that qualify for skip-the-line access if you buy a pass. There's also a 10% discount on various other attractions when you purchase the ticket together with your pass. In addition, when you buy the pass, you may book your time slots for the attractions, making everything much more accessible, most importantly skipping line tickets!
#2 Omnia Vatican and Rome Card
The skip-the-line pass, which offers unlimited access to everything the Vatican provides for three days, two nights, or one month, is 10 euros. This includes St. Peter's Basilica and the Vatican Museums and several significant highlights like the Colosseum and Castel Saint Angelo. It also provides transportation in Rome and a Hop on Hop off the bus. It's more expensive than some other passes, and you must book additional attractions like the Colosseum separately, but it does include almost everything you'll need during your stay in Rome.
#3 Roma Pass
Free or reduced-price entry to many of Rome's sights, as well as a transport card for the city's public transportation network, are included in this pass. However, the Vatican attractions are notably absent.
#4 Rome All Access Pass
The Vatican Museums, the Sistine Chapel, St. Peter's Basilica (with audio guide), Colosseum, and Roman Forum are included in this three-day pass. Entry to the Colosseum is also included. Unfortunately, no transportation is provided on this ticket, nor are there any discounts on other attractions available.
Takeaway: 3 Days in Rome Itinerary
That was a lot of information to help you plan your visit to Rome, whether it is your first visit! With this post, you should be able to put together the ideal vacation in Rome!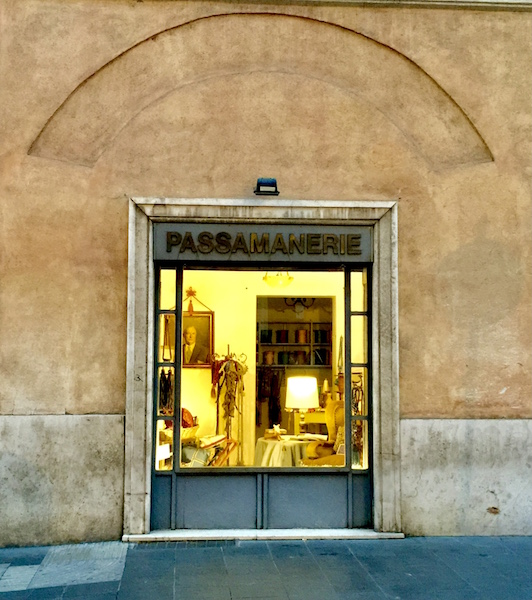 By this point, you know exactly what to do if you want to visit Rome. We hope this blog post has helped guide your trip planning process and put together an itinerary for three days in Rome! So go, spend much time in Rome!