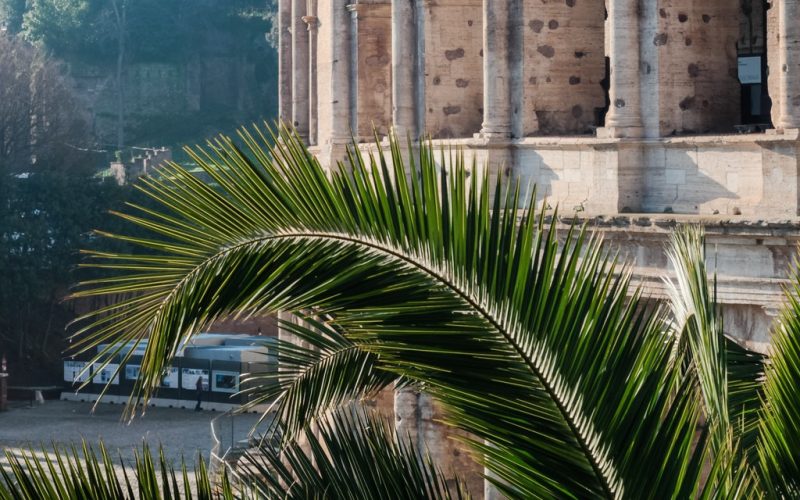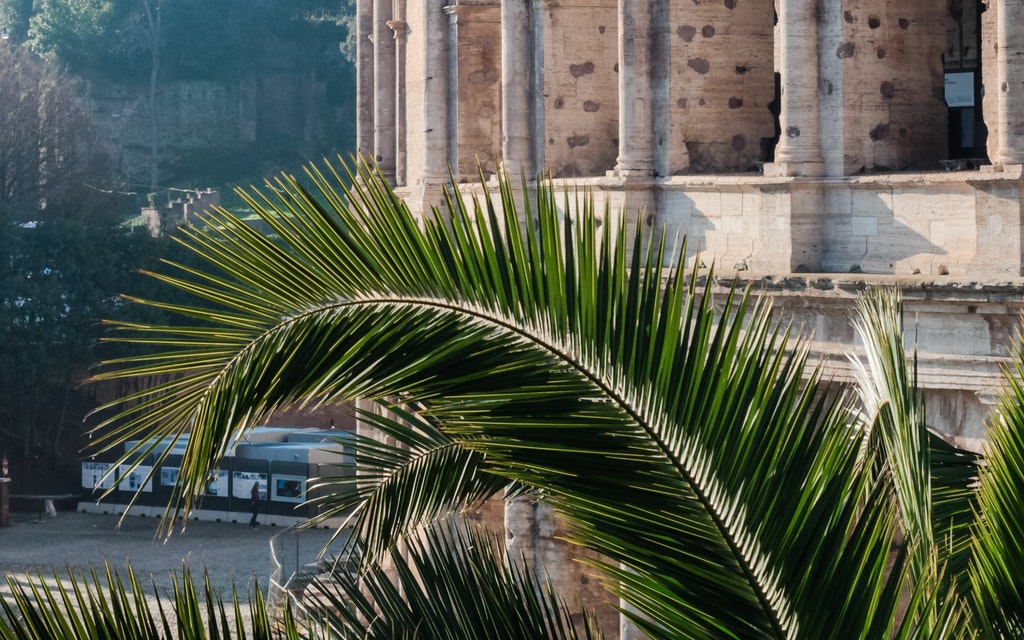 Rome is on many ardent traveler's bucket lists, and for good reason too! After all, the "Eternal City" is brimming with ancient history, as well as a rich cultural heritage. Once in Rome, you can experience and explore everything this beautiful city has to offer. From the world-famous Italian landmarks to the incredible architecture, and not to mention the delicious Italian cuisine found around every corner, Rome will certainly not disappoint.
---
10 Most Unusual Places to see in Rome For Your Bucket List
---
For me, Rome is not only one of the oldest cities in the world, but it is also one of the most beautiful. While here, I feel I can walk amongst the ruins of its 2500-year-old history. I call Rome the "Roma Aeterna" (Eternal City), while others call Rome "Caput Mundi" (Capital of the World). To me, these two names pass on the two central beliefs of the ancient Roman culture.
And since I have been to Rome so many times, I got to thinking. Wouldn't it be fun to find the most unusual things to see in Rome that you would only find once you have been there over and over again? When you feel like you have "been there & done that"? I hope my suggestions here help that you find the hidden gems or famous places in Rome. so that your time is memorable! So let's start with the few extra stops first!
#1 See the Optical Illusion of the Aventine Hill
The magnificent view of St. Peter's Dome from Via Niccolò Piccolomini Street is so cool that somehow it is perfectly aligned with St. Peter's Dome. Now, who would have thought of that? Also, known as the Aventine Keyhole. This keyhole is the door to a small church known as Santa Maria del Priorato located on Aventine Hill.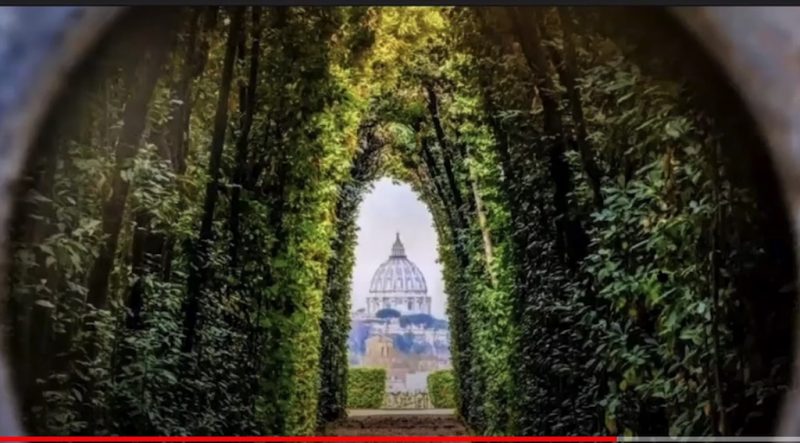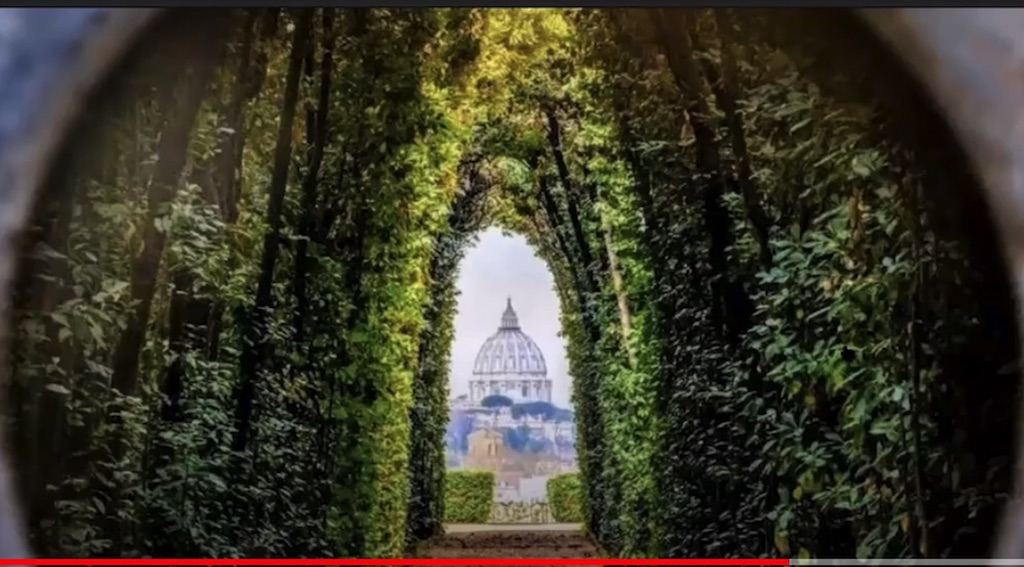 This 18th-century church was built by the architect Giovanni Battista Piranesi. Piranesi was inspired by the longstanding tradition of Aventine Hill being compared to that of a ship. The keyhole allows you to peek to see 3 countries perfectly framed in the hole: Italy, the Vatican, and the Order of the Knights of Malta. The keyhole's view lines up with the St. Peter's Dome in the distance. It is interesting to figure out if this was planned or just a lucky coincidence! This is one of Rome's tourist attractions that is worth a visit!
#2 Take the Secret Escape Route at Il Passetto di Borgo
This has to be one of the most refreshing things I've done in Rome in a very long time. The Passetto di Borgo is an elevated passageway that links the Vatican City to Castel Sant' Angelo. This route located in the district of Borgo, was erected in 1277 by Pope Nicholas III. It extends for approximately 2,600 feet and serves as an escape route for any Popes in danger.
Unfortunately, Il Passetto di Borgo is only open in the summer for guided tours during the event "Notti d'Estate a Castel Sant'Angelo" (Summer Nights at Castel Sant'Angelo). So if you are there during the summer, be sure to book your tickets here for 8 Euros!
#3 Walk Under the Colosseum Floor like a Gladiator
Enter the Roman Colosseum through the back door entrance and avoid the lines of people that daily infiltrate this place. Then you can enter the Gate of Death, just like the Gladiators used to do! You will step downstairs into the Colosseum Arena floor just like the ancient Roman gladiators did, as they fought to their death. The guided tour of the arena floor of the Roman Colosseum is like entering into battle "until death do us part". While on the guided tour, you will see where the gladiators rested, ate, and prayed, where slaves were kept, and where wild animals were caged.

Once below the Roman Colosseum's arena floor, you will see the subterranean (underground) that was completely filled in during the 5th century AD. This means that the arena has been well preserved. Also included on the guided tour is special access to the third tier. Sitting at over 108 feet high, this part of the arena offers unique views unseen from anywhere else in the Colosseum.
#4 Visit Basilica of San Clemente al Laterano
Once inside the Basilica of San Clemente al Laterano, you will come to understand that this is a fascinating journey into Roman history. Why? Because Dominican Friar Mullouly started to dig back under the Basilia in 1857 AD and what did he find? He found an early Christian Basilica dating back to 350 AD. And as he continued to dig, he discovered a more ancient layer from back to the year 1 AD!
This fascinating history can be explored on the two lower levels of the church. If you continue down to the lower level, you will see a 1st-century Roman house and a dark, 2nd-century temple with an altar. As for sound, you can hear the eerie sounds of an underground river flowing through a drain. And guess what else? All of this is located just a short walk from the Colosseum!
#5 Step Inside Santo Stefano al Monte Cielo
Something most tourists are not expected to see on their visit to Rome is the Santo Stefano al Monte Cielo, which is the first circular church in Rome! It is often referred to as Santo Stefano Rotondo. In fact, I don't think I have ever seen a circular church! It is the largest and oldest circular church in Rome in existence! The Santo Stefano Rotondo has spiraling columns and an altar in the center of the church, along with frescos that contain the deaths of 34 martyrs!
Built sometime in the 5th Century on top of a Mithraic temple from the 2nd century. Mithraic was a mysterious Roman Religion centered on the god Mithras. Worshippers of Mithras had a complex system of seven grades of initiation and communal ritual meals. This is a must-add item to your list of things to do in Rome.
#6 Visit Quartiere Coppedè, a Hidden Fairy-Tale Neighbourhood
Now here is a treasure in Rome not to miss: Quartiere Coppedè. What is it? It is a bizarre area of Rome that is within the Trieste district. Basically, it is a mix of Ancient Greek, Art Nouveau, Mannerist, Medieval, and Roman Baroque architecture in a hidden fairy-tale neighborhood. It was designed by Gino Coppedè in 1919. This quarter of Rome has some 40 structures alive with Florentine towers and Venetian palazzi decorated with Gothic gargoyles, frescoed façades, liberty sculptures, Moorish arches, palm-fringed gardens, and Tuscan turrets, as well as external mosaics and frescoes.
To get there: take Tram 3 or 19 to Piazza Buenos Aires, it is a short walk to Piazza Mincio. While there stop by the archway over Via Tagliamento, which marks the entrance to the quarter with an outdoor chandelier over the road and the whimsical Fontana delle Rane (Fountain of Frogs). What a crazy hidden gem in the Trieste neighborhood! So be sure and take my advice on other hidden corners of Rome.
#7 Wander the Ancient Baths of Caracalla
The Baths of Caracalla (le Terme di Caracalla) are the largest surviving ruins of an ancient baths water complex in Rome. This is Rome's second-largest public baths most likely built between 211 AD and 216 AD. It is a crumbling complex of broken archways, brick walls, and floor mosaics that is spread out over 33 acres. These baths had two functions for the Roman citizens: sanitation and the opportunity to socialize with one another. In the complex were two gyms, two libraries, and plenty of shops for them to gather.
Today, you can even see live performances or operas performed there underneath a dramatic backdrop. This is a must-do Rome attraction!
#8 Explore a Baroque Palace at Palazzo Barberini
This Roman gem, Palazzo Barberini, is a 17th-century Baroque Palace that houses the Galleria Nazionale d'Arte Antica, the main national collection of older paintings in Rome. Believe me, this hidden treasure is impressive. Once you enter the Palazzo, your eyes will be drawn to the large squared staircase by Bernini and the helicoidal staircase by Borromini. Plus there are large ceiling frescos that were created and finished in just 3 years called "Il Trionfo della Divina Provvidenza".
If you love art, there are so many paintings on display here, that it is a must-see while visiting Rome. I think I went 3 times on my last trip to Rome!
#9 Stroll Via Appia Antica
Remember the old saying "All Roads Lead to Rome"? This Roman road, known also as the Via Appia Antica, was one of the earliest and most important strategically-placed roads in Rome. The road was used as the main route for military supplies since its construction in 312 BC. It is a cobbled road surrounded by grassy fields, towering pine trees, seven Roman aqueducts dating back to the Republican and Imperial age, and a lot of ancient wonders. 6000 of Spartacus' slaves were crucified here in 71 BC!
You may not be able to visit the 186-mile road that connects Rome to Brindisi, but if you find yourself on this Roman road, they do have 3 major underground catacombs that are open for guided tours. They are the San Callisto, San Sebastiano, and Santa Domitilla catacombs. After the catacombs, you will find the Circus Maxentius and the Circus Maximus. After that is the Tomb of Cecilia Metella, a round mausoleum that was later converted into a fortress. There is even an ancient house, Villa dei Quintilli.
The best time to go is on a Sunday and public holidays when the whole area is closed off to traffic and the road becomes Rome's biggest pedestrian zone.
#10 View the Private Art Collection at Galleria Borghese
The city of Rome is the BEST museum, but just in case you wanted to see the next best thing, then visit the private art collection at the Galleria Borghese in Villa Borghese Park. Literally, and I mean literally, it houses the best private art collections in the world in 20 rooms featuring masterpieces of the Renaissance and the beginnings of Baroque art. If you only have time for one museum or art gallery in Rome, make it Galleria Borghese.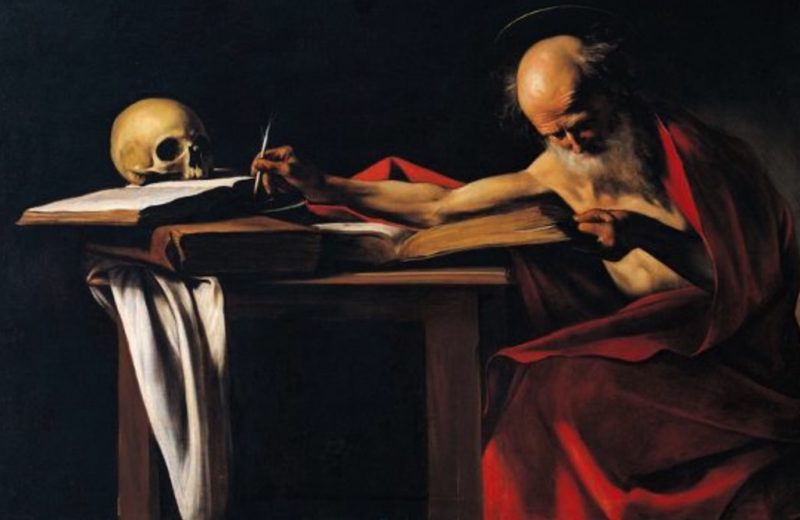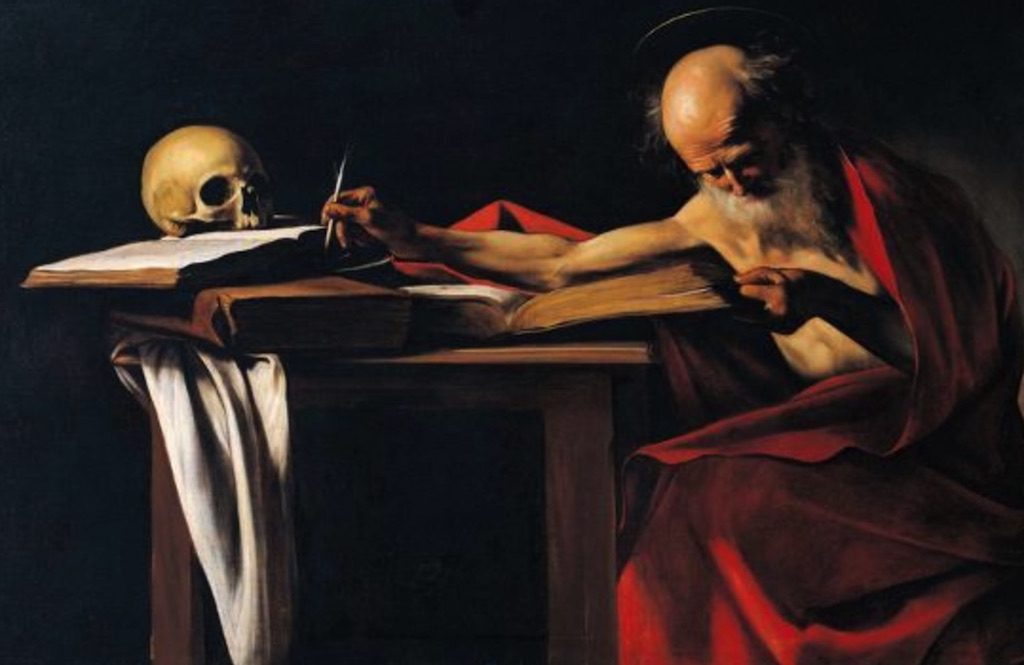 Cardinal Scipione Borghese started the collection and he was the most knowledgeable art collector of his day. The art gallery's gems are Boy with a Basket of Fruit and St Jerome Writing by Caravaggio and Sacred and Profane Love by Titian. But you must also visit the sculptures by Bernini
---
Top Things to do in Rome, Italy
---
With a colorful history that goes back more than 2,000 years, there is enough for you to do, see, and explore throughout the year to fill your travel itinerary. It is simply impossible to cover what Rome has to offer in a single trip. This is why so many travelers vow to return back, to better discover all the hidden sights and gems you'll find here.
Here is a list of the top 20 things to see and do for your next visit to beautiful Rome!
#1 Colosseum – Italy's Most Iconic Site
The Colosseum dates back to 80 A.D. and is seen as a symbol of Rome. It was a site for hosting games, animal fights, and gladiatorial combats and could seat up to 50,000 people inside. Wander around this iconic site that carries a long and bloody history. Be sure to get your tickets online to avoid the long queues as about 4 million people visit the Colosseum annually.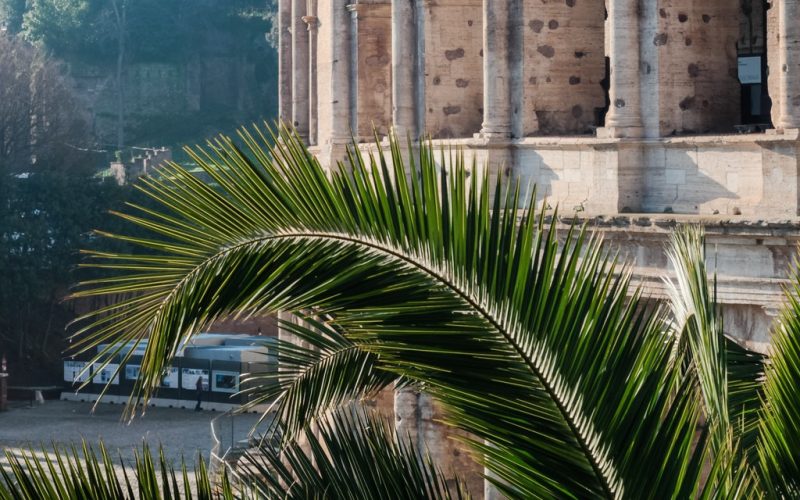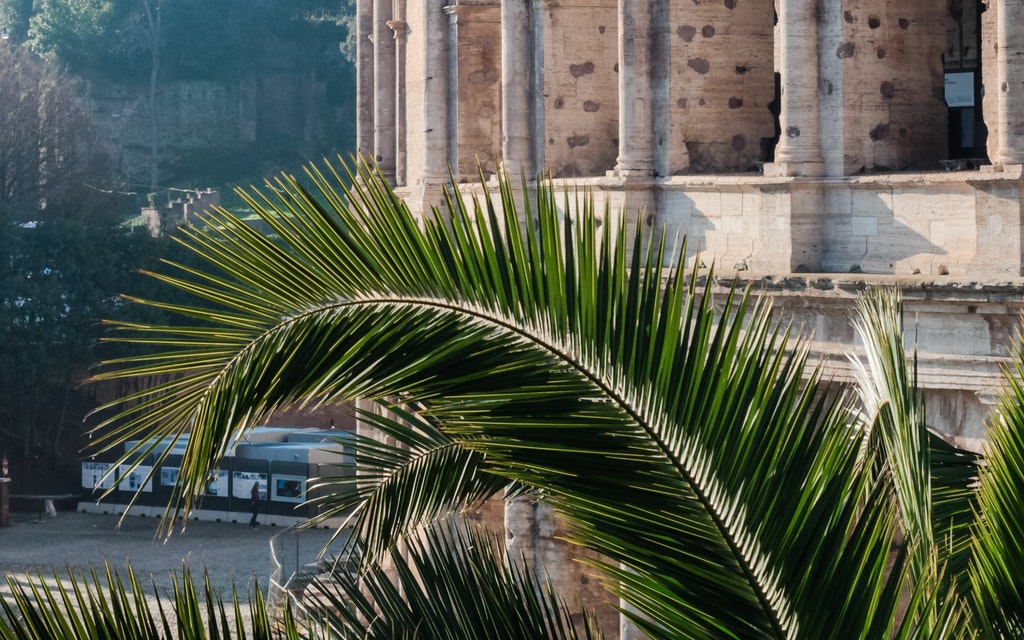 Why go: Colosseum is undoubtedly one of the best things to do when in Rome. Despite centuries of neglect, the structure has remained intact. Explore the grounds and climb to the upper levels. It is considered among the Seven Wonders of the Modern World, and the place is closely connected with the church. The Pope heads the Way of the Cross parade every Good Friday in the Colosseum.
#2 Trevi Fountain – Throw a Coin in the Fountain
Trevi Fountain, or Fontana di Trevi, is visited by hordes of tourists who come here to throw a coin in the fountain. Legend has it that anyone who throws a coin here is sure to return to Rome. The Trevi Fountain is seen as a fine example of a baroque design. It is located in a vibrant area that's jam-packed with great hotels, shopping, and nightlife. In fact, my husband went to high school in Rome at the Notre Dame International School, now known as Mary Mount International School Rome. For his senior picture, they gathered at midnight, jumped into the Trevi Fountain, and have their senior picture taken there! What a blast they must have had!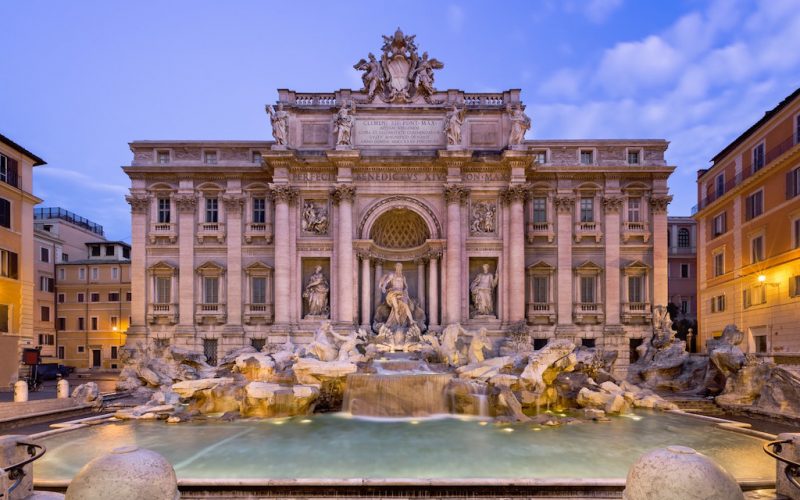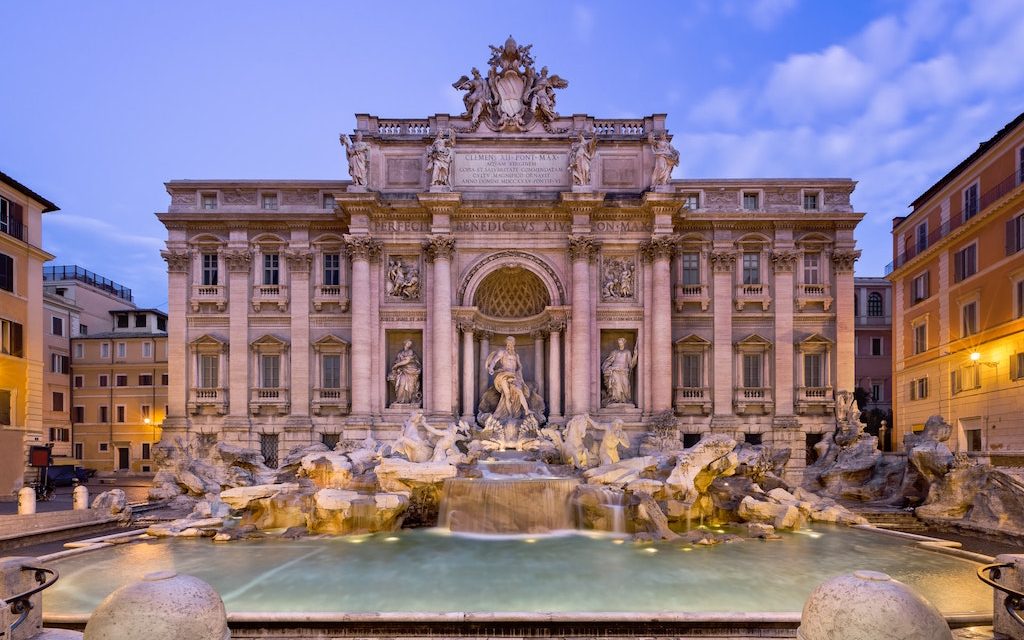 Why go: Admire the awe-inspiring Baroque masterpiece with a marble statue of Neptune in the center. The design with a distinctly mythological character is flanked by his trusty Tritons. The fountain is best viewed at night when it is illuminated or early in the morning to best avoid the crowds.
#3 Vatican City- A Different State Within the City of Rome
Vatican City is the smallest sovereign state in the world, with a population of around a thousand within its walls. The city enjoys a steady stream of visitors every day, given its religious significance. This is indeed a once-in-a-lifetime visit that you should not miss out on when in Rome.
Why go: Enter Vatican City to discover some of the most iconic buildings within the state that include the Sistine Chapel, St Peter's Basilica, and the Vatican Museums. There is plenty to do and explore in the lesser-known spots such as the Mosaic Studios or the Vatican Gardens and the underground archeological excavations.
#4 The Roman Pantheon – An Architectural Masterpiece
The Pantheon of Agrippa is one of the best-preserved buildings from ancient Rome and is also known as the Roman Pantheon. The Pantheon was constructed in the year 126 A.D. in Agrippa, which is how it got its name. The former Roman temple now works as a present-day church and is famous for its perfect design and proportions. Take a guided tour to understand the ancient history of the Pantheon.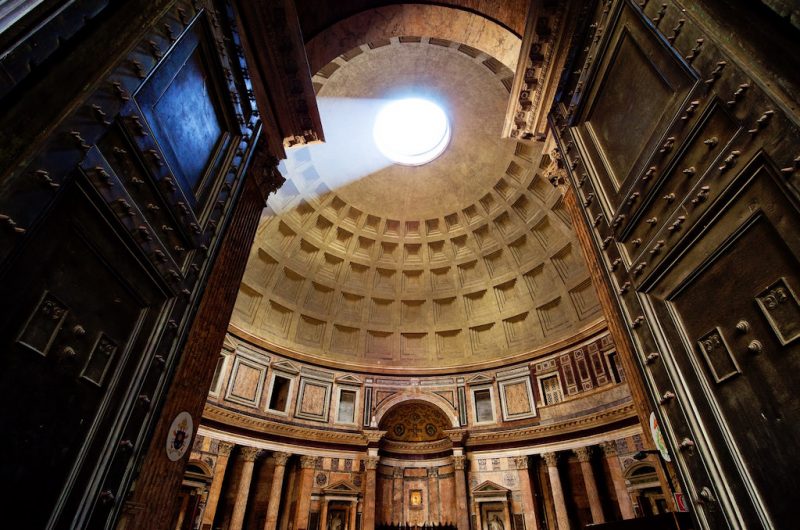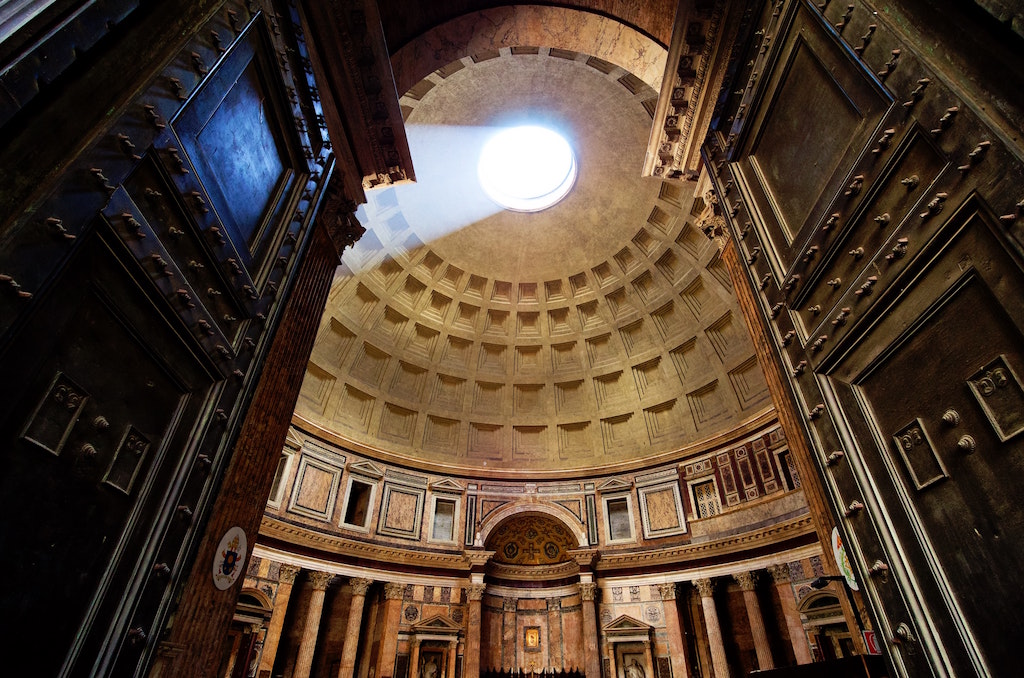 Why go: A true feat of architectural ingenuity. Until the modern era, it still boasted of the world's largest dome. Once within the Pantheon, look up at the oculus in the dome that is open to the sky, and do not forget to pay your respects to Raphael and other Italian kings who are all buried there. Later you can enjoy coffee, a pizza, or some gelato in the Piazza Della Rotonda square, where the Pantheon is located.
#5 St Peter's Square – The Most Famous Square
Also known as Piazza San Pietro, St Peter's Square is one of the world's most famous squares. It was designed by Bernini during the 17th century and is located in the heart of Vatican City, and can house more than 300,000 people. It boasts an impressive structure with 284 columns and 88 pilasters, as well as 140 statues of various saints.
Why go: St Peter's square holds great significance for the pilgrims of the Catholic faith. With Saint Peter's Basilica as a backdrop, the stunning square boasts perfect geometry with symmetrical columns. Admire the Baroque beauty of the façade and fountains. Plus, the ancient Egyptian obelisk.
#6 Catacombs of Rome – A Network of Underground Tunnels
The Catacombs of Rome date from the second to the fifth century and lie beneath the surface of the city, hidden away from everyday life. There are miles and miles of ancient burial chambers located within these networks of underground tunnels. They were developed as Roman Christians adopted the Jewish idea of burying underground and thus built tunnels underfoot for this purpose.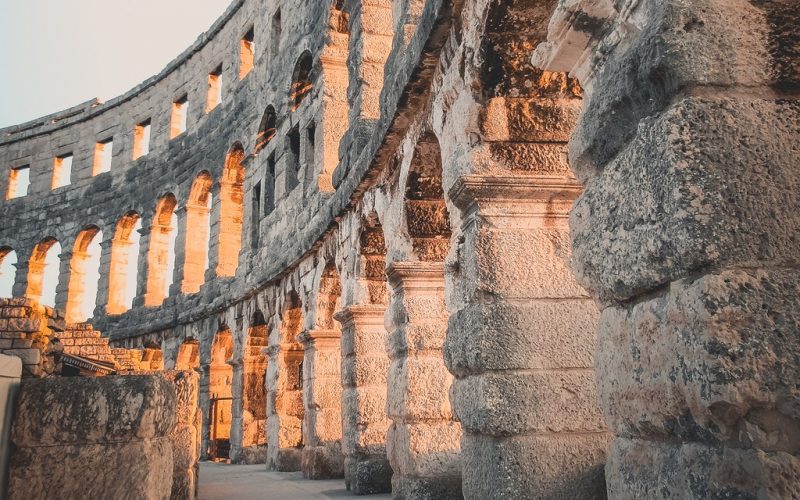 Why go: A visit to the Catacombs will provide a unique perspective of life in the amazing Italian capital hundreds of years ago. As it would be impossible to cover the miles and miles of catacombs, visit some of the most famous catacombs such as Appia Antica, Catacombs of St Callixtus, Capuchin Crypt, or the Catacombs of St Domitilla.
#7 Visit Piazza di Spagna & The Spanish Steps
Piazza di Spagna (the Spanish Steps) is one of the most popular squares in Rome and is considered to be a weathered example of the Italian Baroque style, situated in one of the most popular parts of Rome. There are 135 Spanish Steps that are a major highlight of the square and a favorite spot among tourists. Another attraction is the Fontana della Barcaccia designed by the talented Pietro Bernini.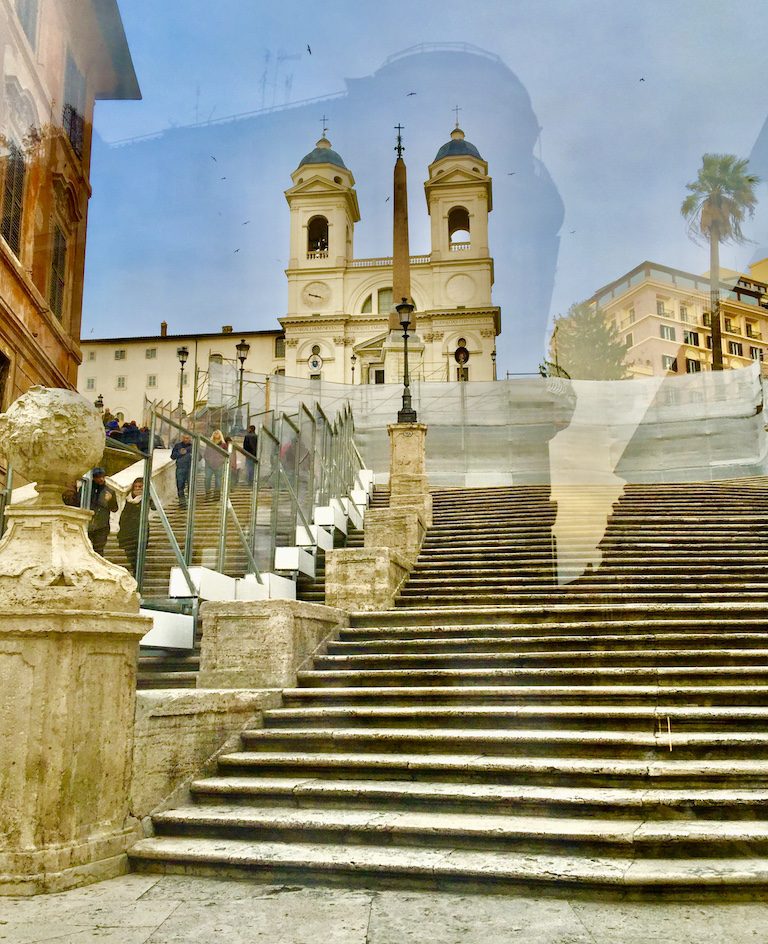 Why go: Visit one of the most renowned squares of Rome that dates back to the seventeenth century. Walk on the Spanish Steps that connect the Church of Trinità dei Monti and Piazza di Spagna.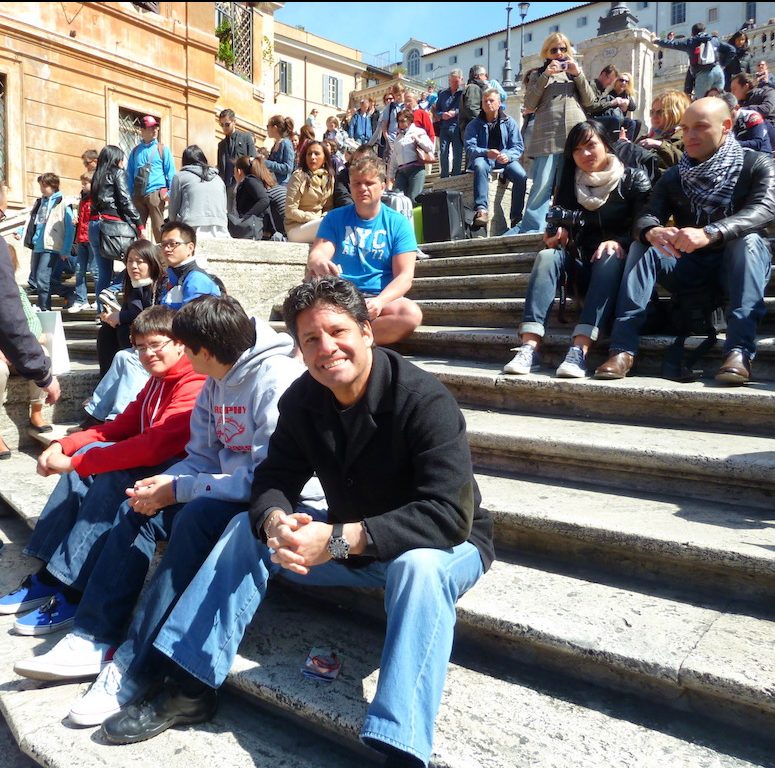 #8 Parco Savello- For the Best Views of Rome
Visit Parco Savello, or the Orange Tree Garden, which is known for some of the most incredible viewpoints from which to admire the panoramic views of the city. It is indeed one of the most beautiful parks in all of Rome that is set up on top of the Aventine Hill.
Why go: Parco Savello is perfect for admiring the Roman skyline and offers a birds-eye view of sights such as St. Peter's Basilica, the Roman Forum, and the Tiber River. This is a perfect spot to plan a great picnic and enjoy a relaxing time under the shade of the orange trees. Spend some time in the delightful green space and create some great memories of the city.
#9 Campo Dei Fiori – Food market
Make sure to visit one of the most famous food markets of Rome, the Campo Dei Fiori. The name literally means "field of flowers". The market has evolved over time and is today considered one of the most popular food markets in the city. It is located in the rectangular square south of Piazza Navona. In the early days, a horse market was organized here twice a week. It has since transformed into a foodie paradise where you can sample and buy some of the best Italian produce around.
Why go: Campo Dei Fiori is the perfect spot to learn more about the local culture and Italian cuisine. Browse the market for fresh produce, flowers, and more. The market turns into a hot spot for locals to enjoy street food and popular Italian drinks. Do not forget to try out some of the best-cured hams from Antica Norcineria Viola.
#10 Verde Pistachio – for delicious gelato
It would be a grave mistake to travel all the way to Rome without tasting their famous Italian gelatos. Verde Pistachio on Via Nazionale is the ideal place to head to in order to enjoy some of the best gelatos in Rome. So, grab some good quality gelato to cool down after a long day of sightseeing in mesmerizing Rome.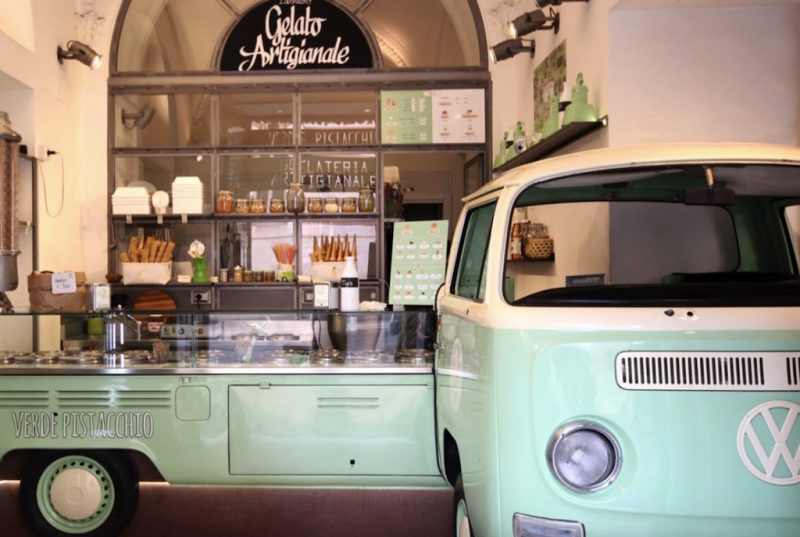 Why go: Verde Pistachio is a popular spot, especially for those looking for authentic, Italian gelato. Pistachio and chocolate are two of the most popular flavors among visitors and a must-try when visiting Rome.
Bonus Tip #1: Walk around the prettiest streets in Rome
Located on the other side of the Tiber River in Trastevere (its name comes from the Latin trans Tiberim, meaning literally "beyond the Tiber River". These are some of the most beautiful streets in Rome. Imagine rustic orange buildings draped in vines and quiet narrow cobbled streets. That's Trastevere.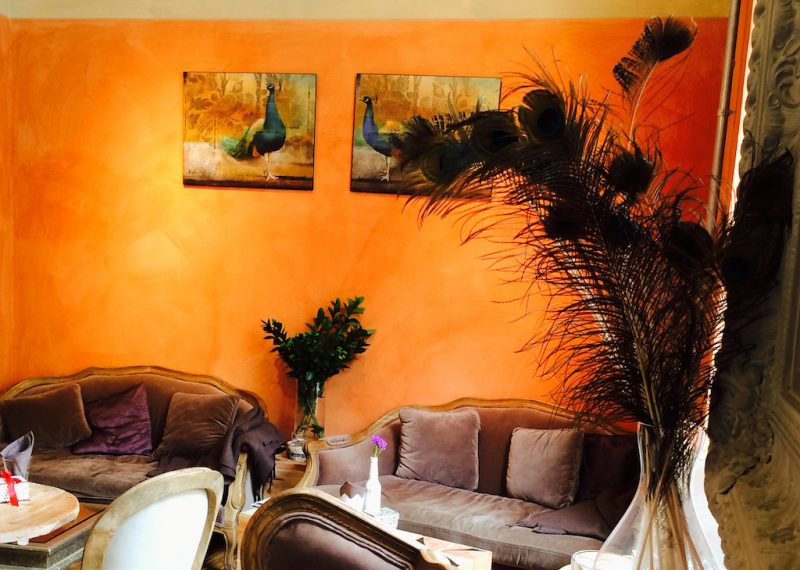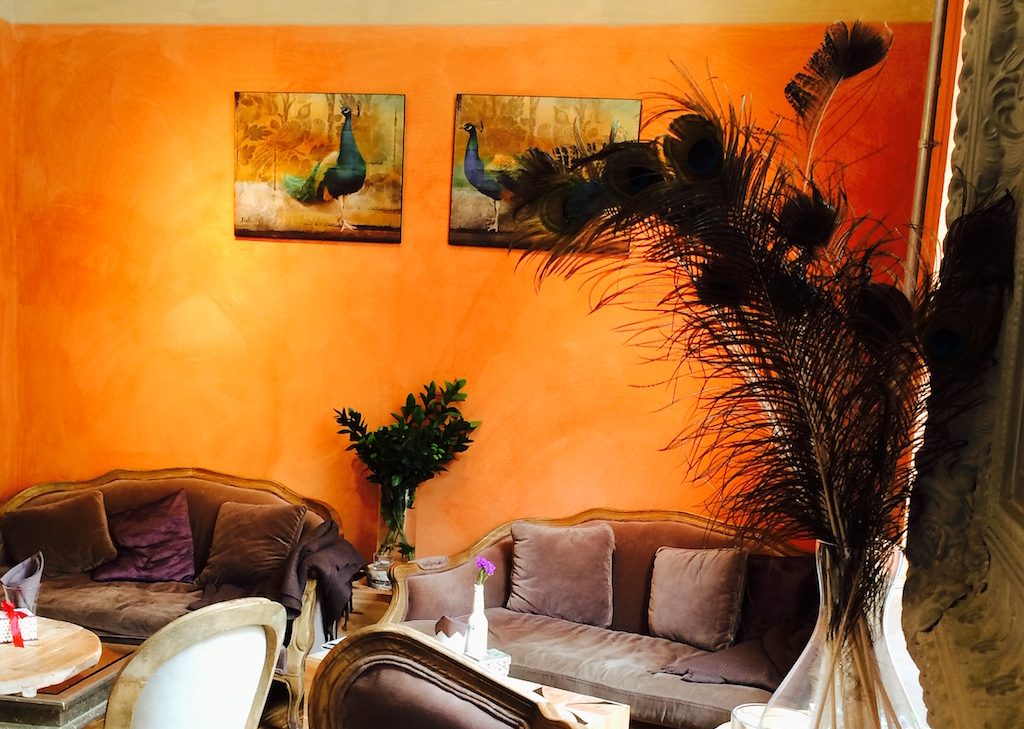 Where to stay in Rome?
A few of my favorite hotels:
Hotel Martini – A 5-minute walk from Repubblica Metro Station on the Line A. You can walk to the Coliseum.
My fun favorite is Hotel Fellini, which is 1000 feet from the Trevi Fountain.
Over to you!
Have you visited any of these places? What other top things to do in Rome would you recommend?
Let me know using the comments section below or join me on social media to start a conversation.
Thanks for reading and I hope you enjoyed this post.
Like what you see? Subscribe using the form below to have all of my posts delivered directly to your email.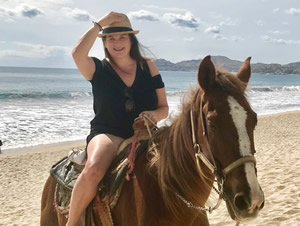 About Dr. Cacinda Maloney
A value-luxury adventure traveler at heart, Dr. Cacinda Maloney shares her experiences as someone who has traveled every six weeks of her life for the last 20 plus years. Being a travel writer, blogger and social media influencer, she now travels more than that! She is Phoenix, Arizona based, but maintains an apartment in Santiago, Chile. She is a member of the Professional Travel Bloggers Association (PTBA), Media Kitty and the International Food, Wine and Travelers Association (IFWTWA). Read more...