Nestled in the Indian Ocean lies the teardrop-shaped country of Sri Lanka, also known as the "Pearl of the Indian Ocean". It is filled with many natural treasures from tropical forests and diverse landscapes. In fact, Sri Lanka is the highest land in all of Asia and has been inhabited for over 30,000 years. If you spend time in Sri Lanka as I did, you will see that the British have left their mark on Sri Lanka during their 133-year colonial reign. However, it was the Dutch that fortified the town of Galle the way you see it today.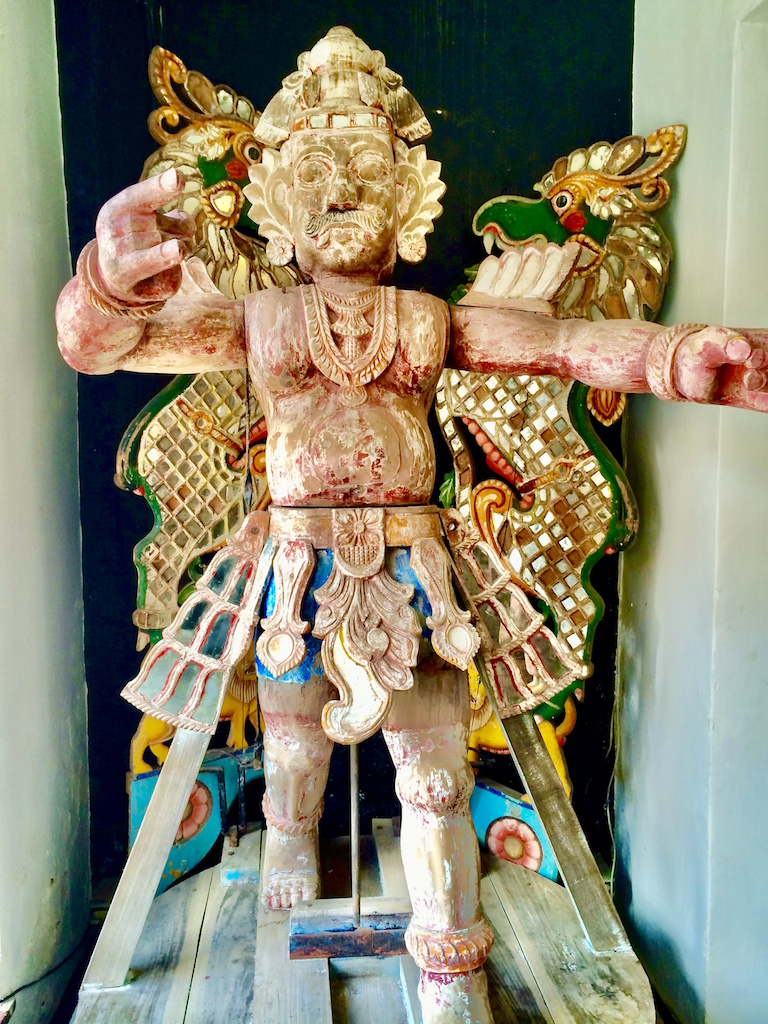 The seaside town of Galle is the best example of a fortified city built by the Portuguese showing Portuguese architectural styles and native traditions. In 1584. Galle Fort was built by the Portuguese to defend the local city of Galle. This historic site is home to captivating structures and towering gates.
These days, despite half a century of independence, Galle is dominated by foreigners. They are mostly wealthy Brits who love the arts. They have filled store after store with stylish boutiques, grand hotels, and chic galleries. You should also visit this 16th century UNESCO World Heritage Site because it is unique and mesmerizing with many things to see and do.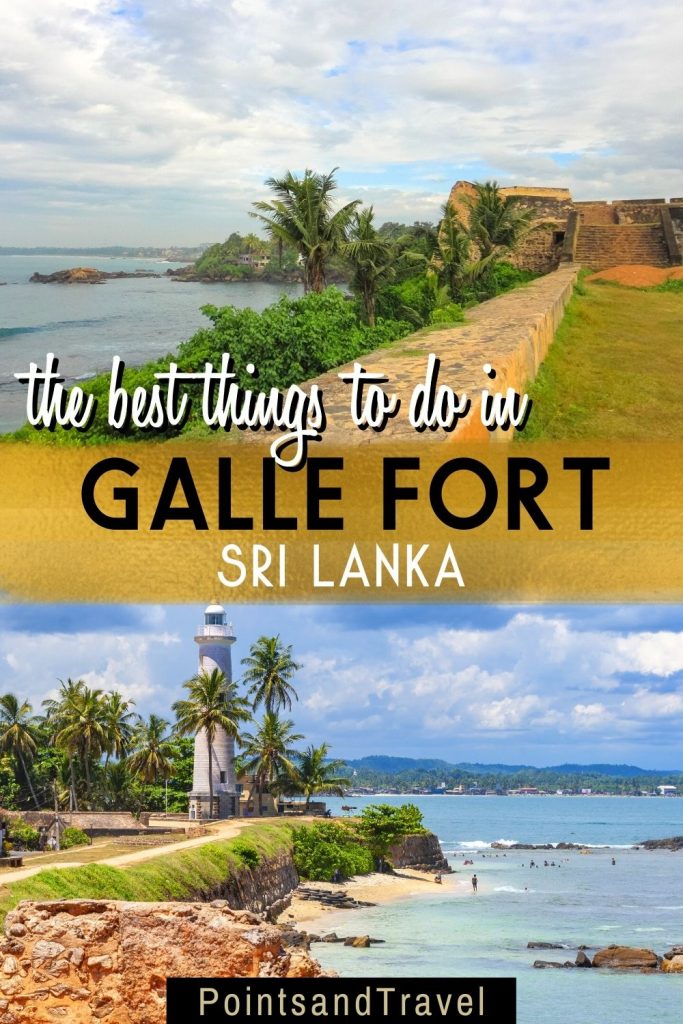 ---
What's in this post:
hide
Best Things to Do in Galle Fort in Sri Lanka
---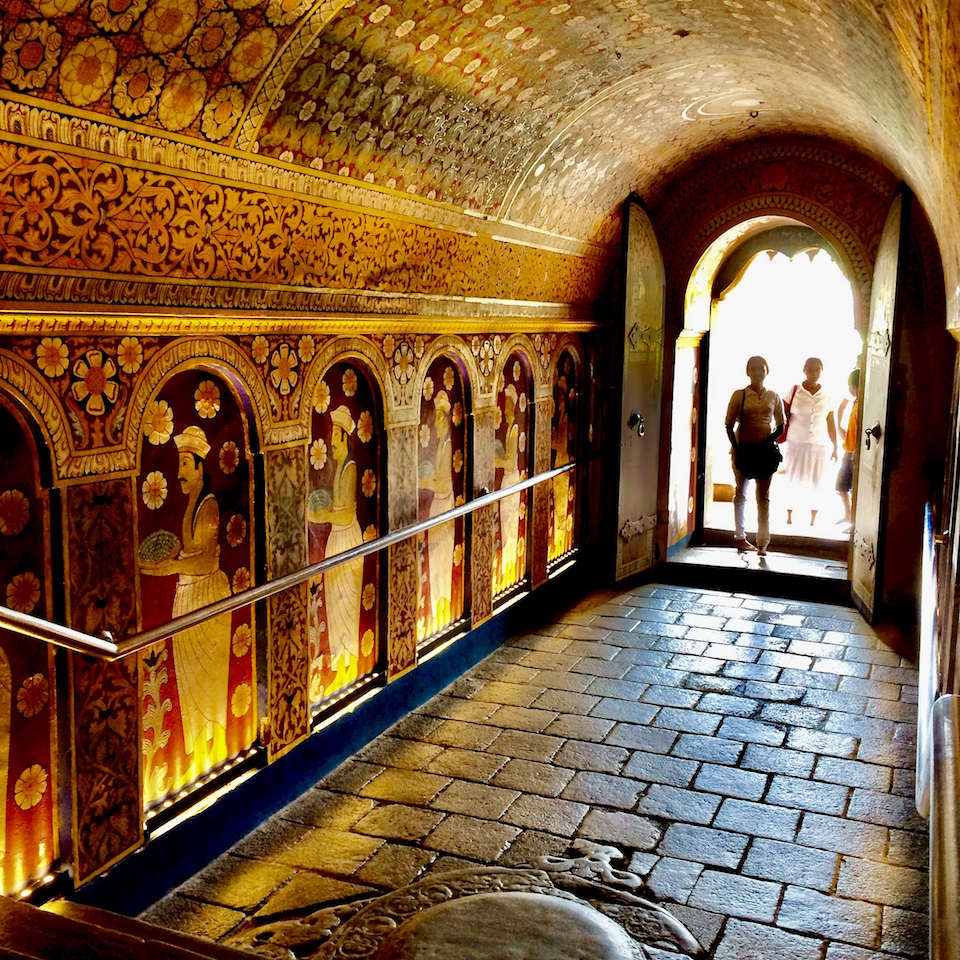 As you walk down the narrow passageways, stop and admire the lighthouse and touch the walls of the old forts, you will not hesitate to fall in love with this fascinating country. There is some sort of magnetism in Galle and it is hard not to be charmed by its spell. Galle is neither completely Dutch nor Sri Lankan, nor British, nor Portuguese… just a mix of all the cultures in one simmering pot.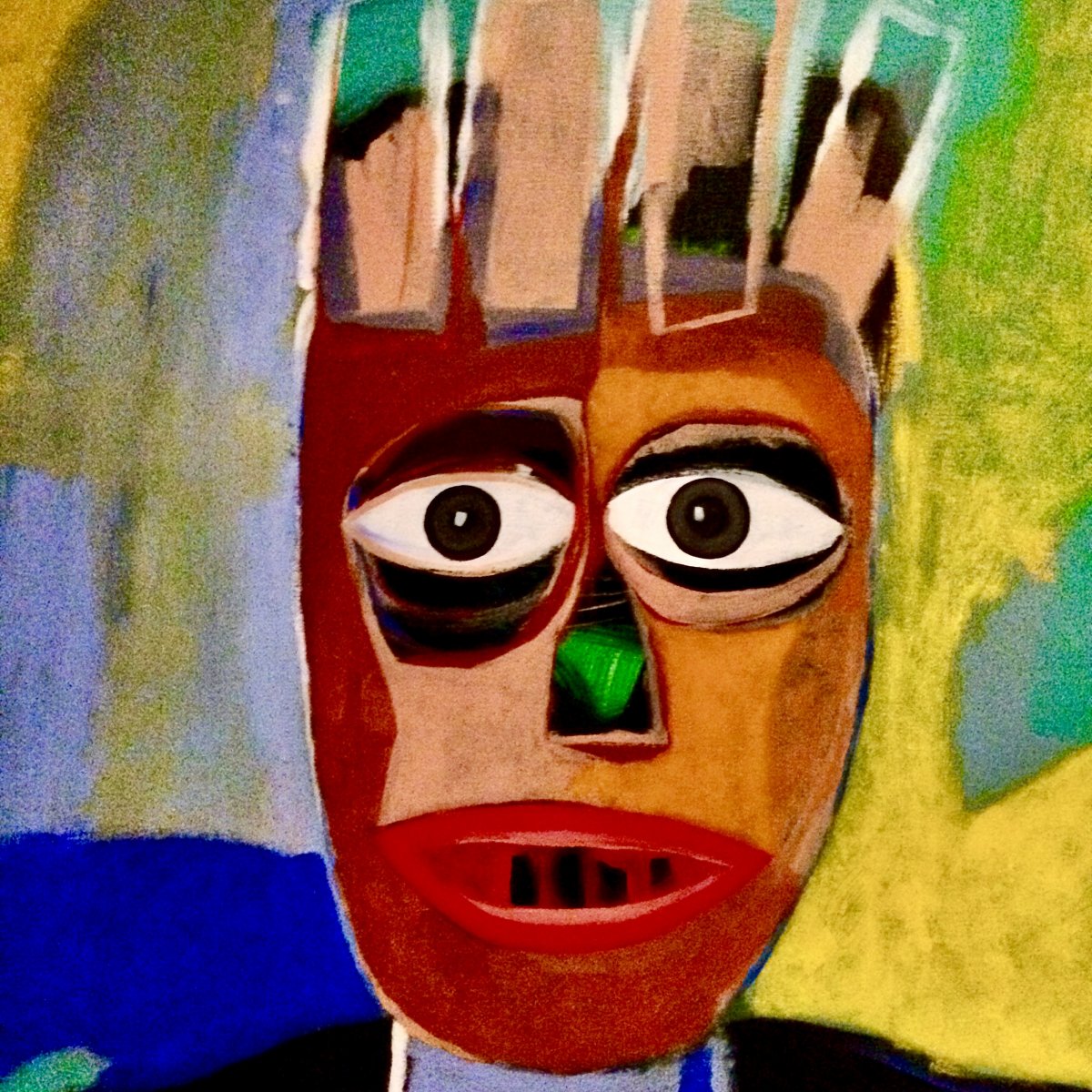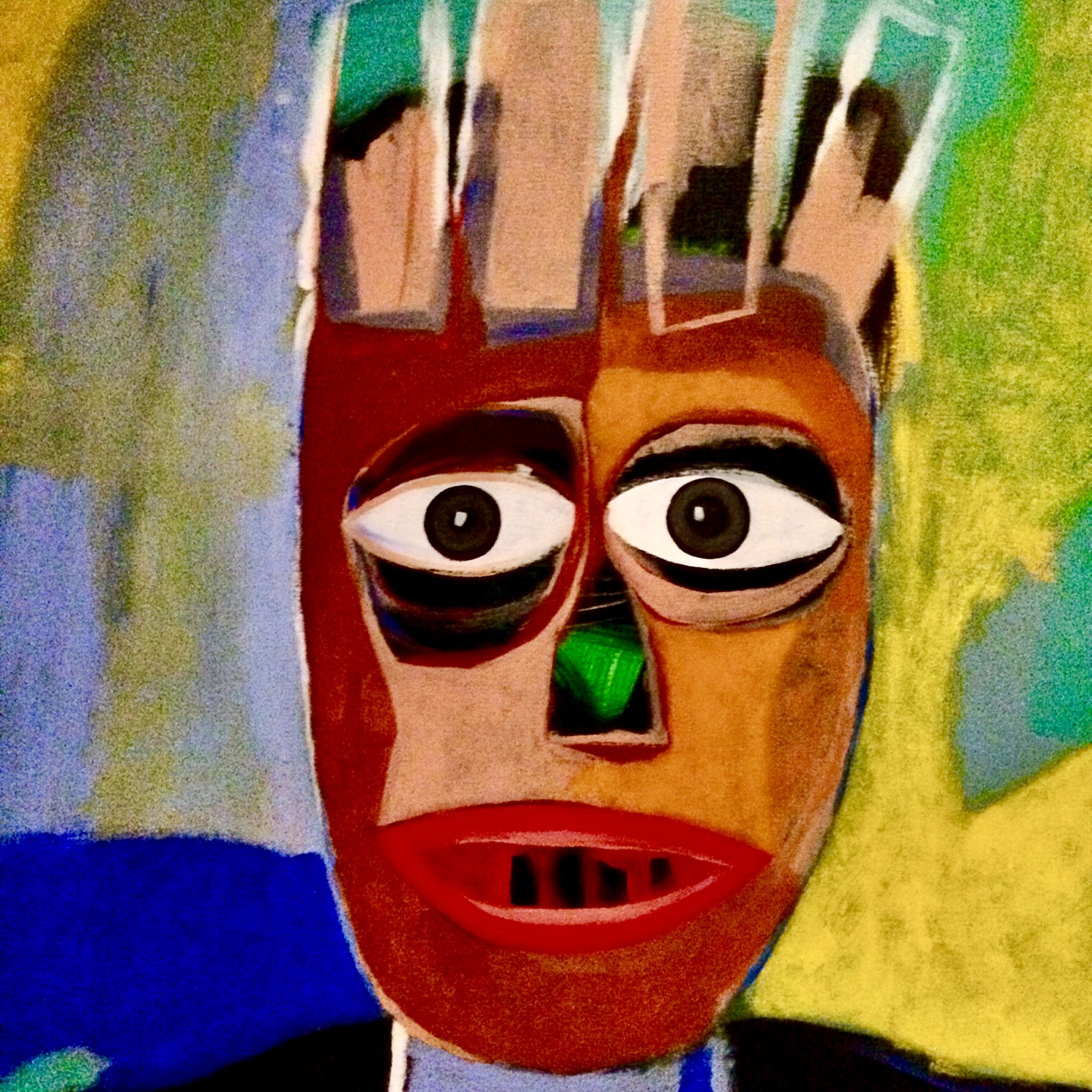 Ceylon renamed Galle
Galle was known as Ceylon back before it gained its independence (1947), mostly because of its distinguished harbor that was once part of the ancient Silk Road. Today, this harbor has helped Sri Lanka become the 3rd largest exporter in the world of Global Black Tea.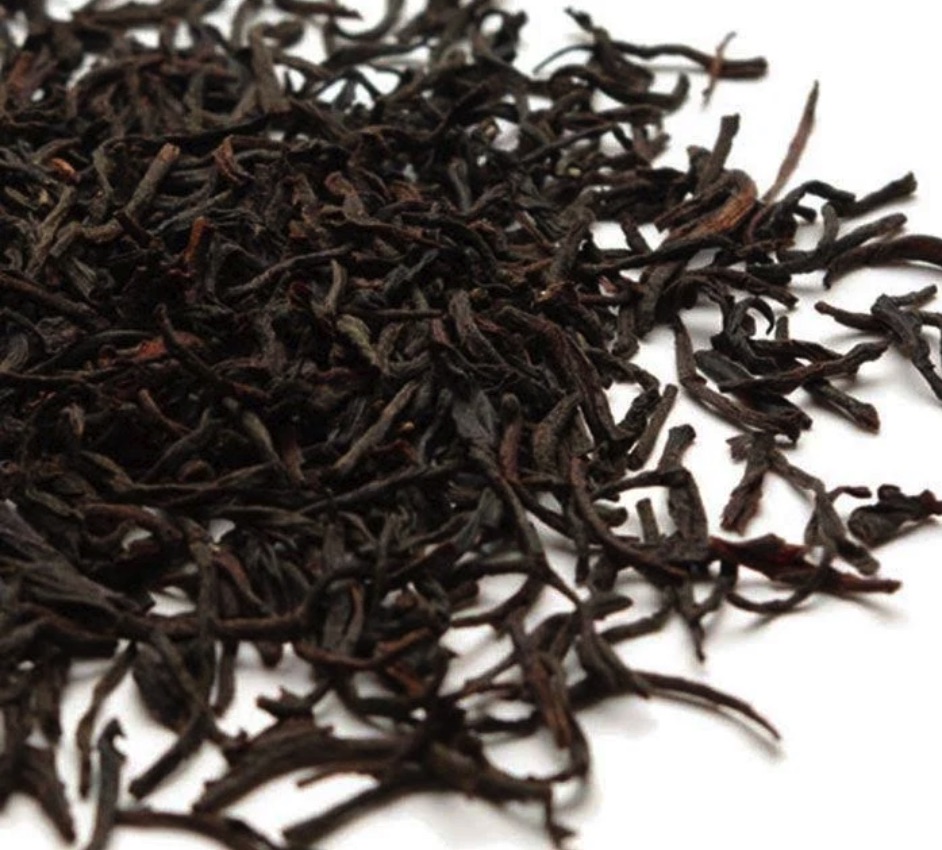 Today there is a prominent Dutch Quarter in Galle Fort that showcases the profound effect that the Dutch had on Sri Lanka. Having visited Sri Lanka, I cannot say enough about what an intriguing and interesting destination it is to visit Sri Lanka.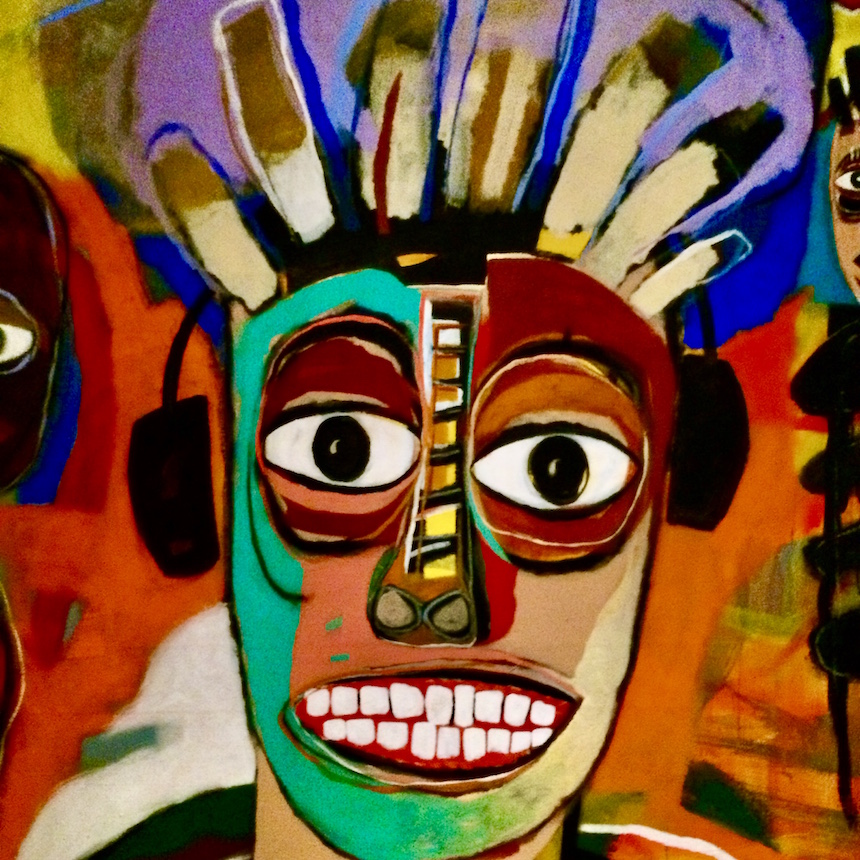 From fun elephant safaris to the ancient city of Sigiriya, to the capital city of Colombo to some of the largest cinnamon and tea exportation in the harbor, as well as diverse cultural and religious elements. These things are all spread across this gorgeous country.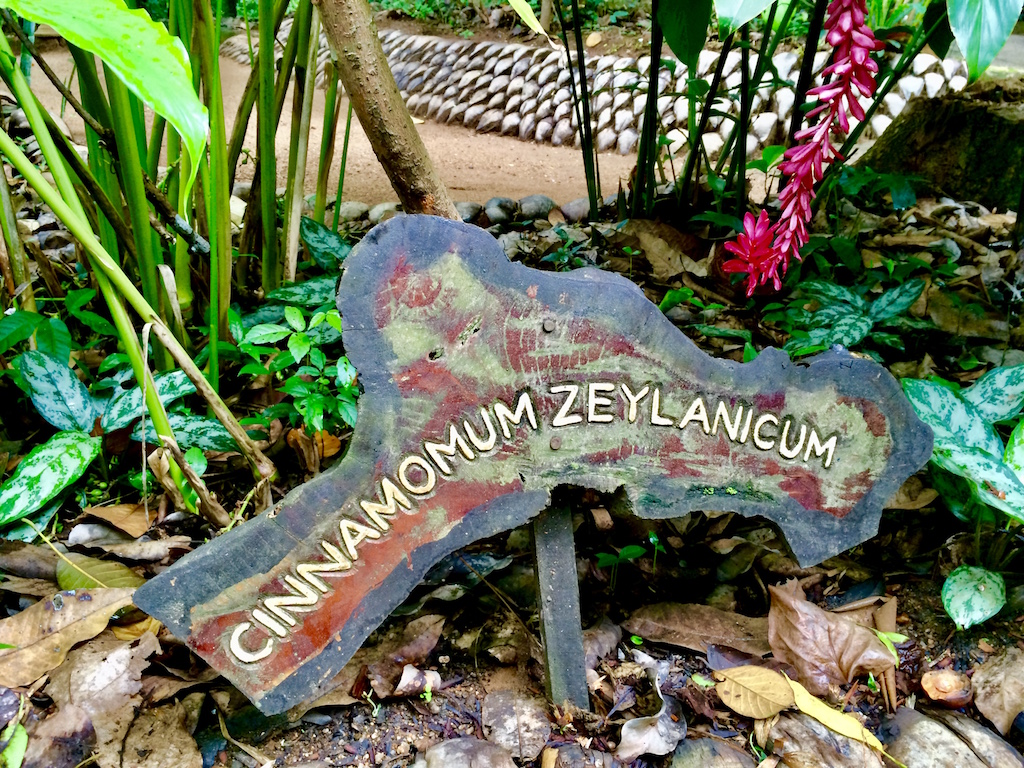 Sri Lanka's "Ceylon Black Tea" is known globally for its high-quality standards. It is also one of the top three distributors of tea in the world! Sri Lanka's economy is also dominated by the export of agriculture and precious gemstones. The major agricultural exports are coffee, coconuts, crops, rice, rubber, and, of course, tea!. You can also find a spice market pretty much on many corners of Sri Lanka, where they believe in traditional herbal medicine.

---
But with all the great things that I enjoyed while in Sri Lanka, I truly enjoyed Galle Fort and have come up with a list of things to do near Galle in Sri Lanka. I have listed them here so that you can plan your upcoming trip to Galle and Galle Fort, as it is surely a place you do not want to miss.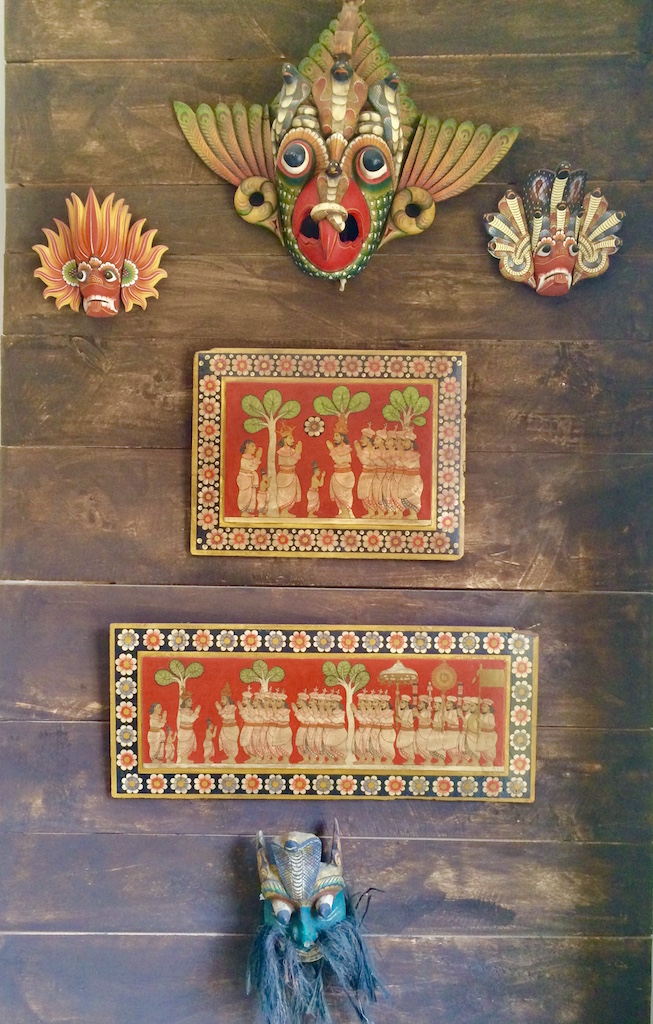 Best Things to Do in Galle Fort in Sri Lanka
1. Do souvenir shopping on Pedlar Street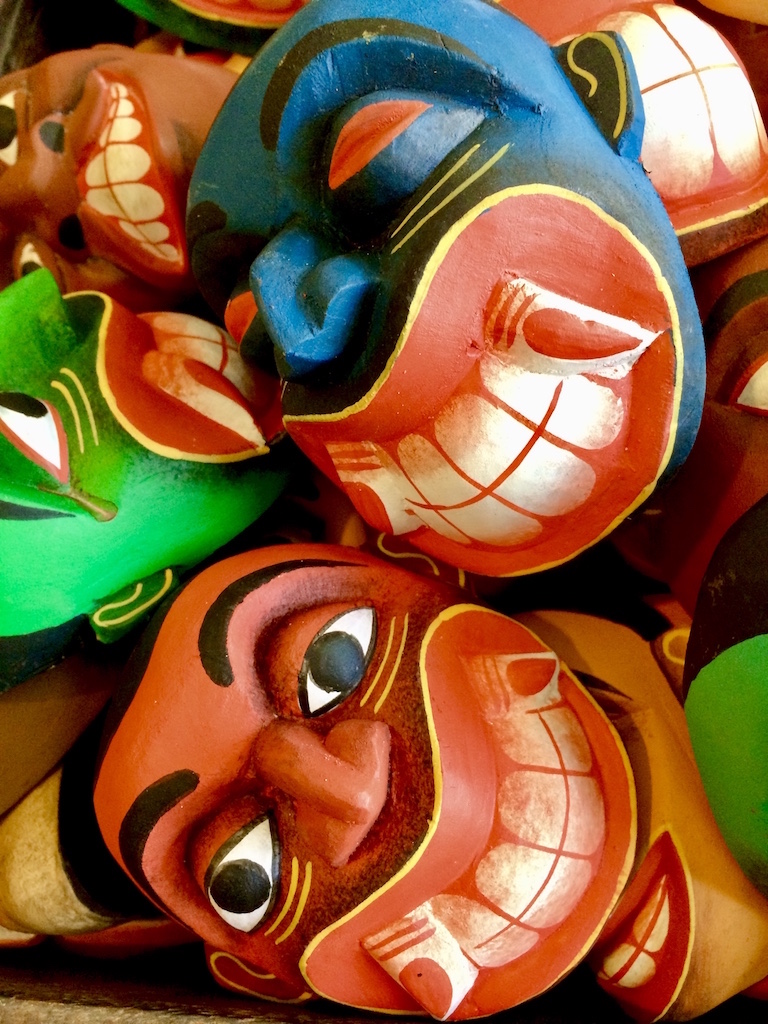 There is always time for souvenir shopping while on vacation and visiting Pedlar Street in Galle Fort is a must. Located at 41 Pedlar Street, the unique Barefoot boutique offers a wide selection of products. You can choose things from local fabrics, beautiful sarongs, toys, bags, and crafts.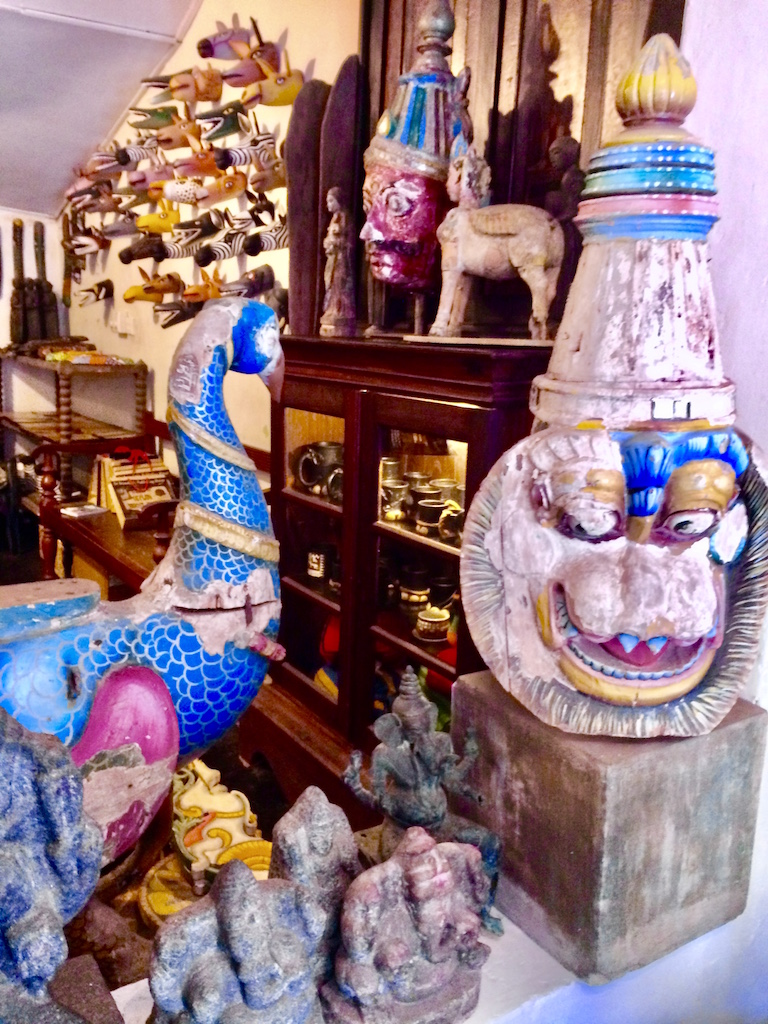 If you want to buy some jewelry then head to Gekko, at 18 Pedlar Street. Another charming store that houses homewares and crafts is Luv SL by Odel, they have everything from fashion to food & beverage to lifestyle products for everyone.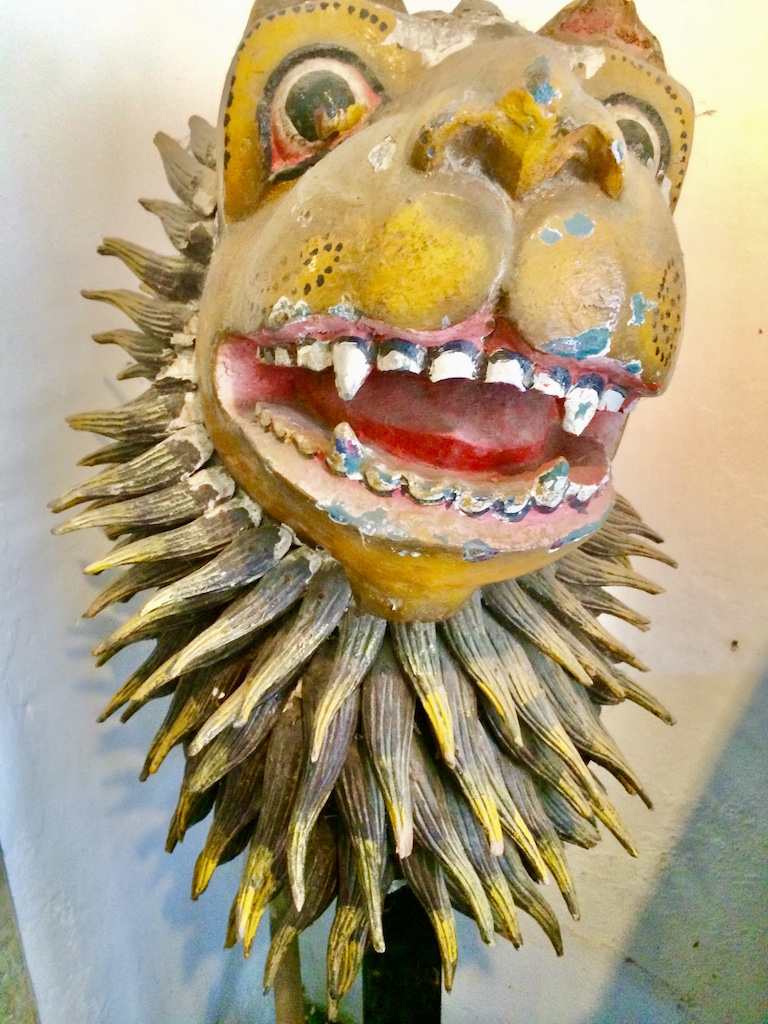 2. Walk along the Galle's 'Fort Walk'
One of the unique tours you can take in Galle Fort is 'Walk the Walls'. This walk takes you on a splendid journey along the top of the walls of the Galle Fort. Once the day's heat starts to die down, tourists and locals alike climb up on top of the walls to walk or sit and stare out at the ocean. You will surely notice the difference between the wall heights and sizes, which were created by the Dutch and Portuguese. The Portuguese walls have a slimmer design, while the Dutch walls are wider (supposedly for cannon use). It is possible to walk almost the entirety of the wall in one continuous path. But you know what you will enjoy the most? THE VIEW!
3. Visit the Galle Fort Lighthouse
This lighthouse is located in the southeast part of Galle Fort. It is the oldest lighthouse in Sri Lanka and it is still fully functional! This lighthouse stands at 87 ft. tall and was built 20 ft. above the road level to make a bigger impact. The best time of day to visit the lighthouse is early in the morning. The stunning sea view along with the rising sun makes for the perfect view of this lighthouse.

4. Stop by the Old Dutch Hospital
Located on Hospital Street, the old Dutch Hospital still displays the same beautiful two-story structure since its construction in 1681. Officers and officials from the Dutch East India Company were treated at this hospital during the 17th century. Over the years, this old hospital has transformed into barracks and government offices. In 2013, restoration occurred at this hospital to transform it into the now stunning shopping and dining complex that is how you will see it today. The crumbling old Dutch Hospital was transformed into a series of high-end restaurants. However, the Dutch Reformed Church, or Kerk, remains much as it did back then.
You will also see a city trapped inside with colonial mansions and cottages that line the attractive cobbled-stone streets. These are mostly boutique hotels with their shuttered windows and fading pastel facades. No more traders, diplomats, or governors staying in these parts!
5. Watch a Cricket Match, Then Go See The Clock Tower
The Galle International Stadium near Galle Fort is where all the local cricket matches are held. This stadium was once a racecourse in 1876 but then transformed into a cricket stadium in 1927. Click here to check out the next games and tournaments. From the top of the clock tower in Galle Fort, there is an impeccable view of the Cricket Stadium. So be sure and don't miss this!
6. Stop for a Nice Lunch
Walking around a new city will certainly open up anyone's appetite. I suggest you stop by the following restaurants for a delicious lunch. Even if you are not staying at the Bungalow Galle Hotel, you must dine at their restaurant, which serves fresh ingredients all day long. Chef Dharshan Munidasa makes the best Asian dishes at The Tuna and the Crab, located at the Old Dutch Hospital. A blend of art and food is what you will see at the Heritage Café and Bistro. Seafood platters and the yummy nasi goreng (fried rice) are served at this restaurant daily.
You will even find a little enclave of Dutch culture in Galle. If you look carefully you will find a bakkerij selling bread and vendors dishing up breudher and edam.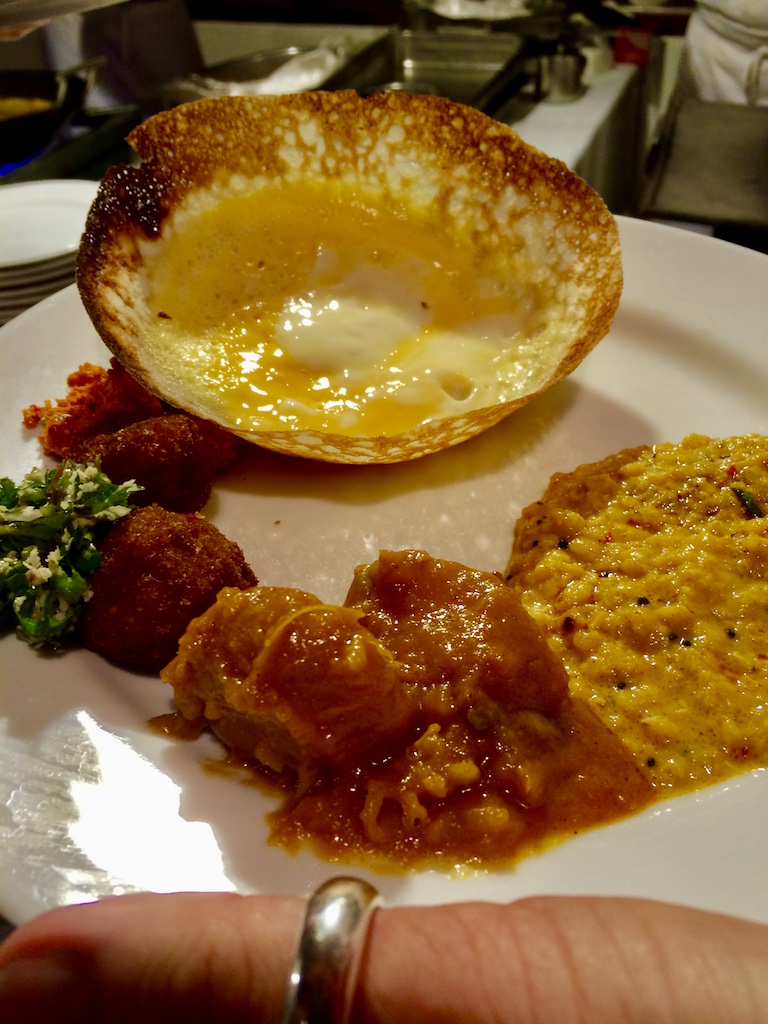 7. Enjoy Global High Tea
One of the best ways to experience High Tea in Galle Fort, Sri Lanka is at the Fortress Resort & Spa. Viator tour company offers amazing tours of Gallet Fort and you should book the High Tea experience. This tour offers to sip hand-picked teas, watching an official tea-making ceremony, and enjoying refreshments. How could you go wrong with a day out enjoying some Global High Tea?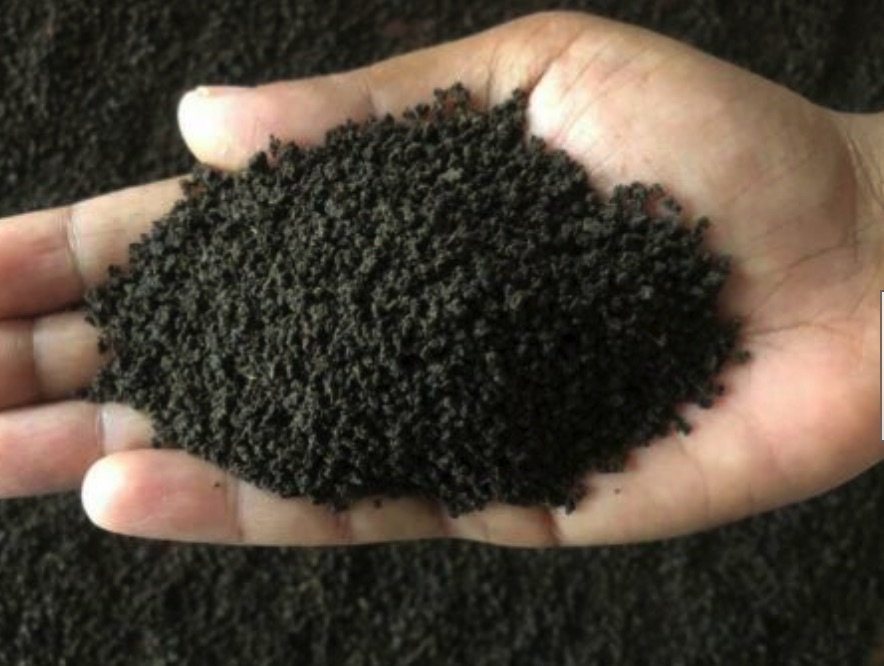 8. Chat with the Local Sri Lankans
Getting to know the local Sri Lankans is a great way to experience this World Heritage Site of Galle Fort. If you head to Flag Rock, you will find local cliff divers jump into the sea with such dangerous moves that it may scare you. Before they plunge into the water, you can talk with them and learn more about their local traditions. While there, you can buy good street food from the local vendor carts with things like fresh papaya and chili powder sprinkled on top. You can also chat with local fishermen at Koggala Beach.
9. Enjoy the Fruit Markets, Spice Markets, & Tea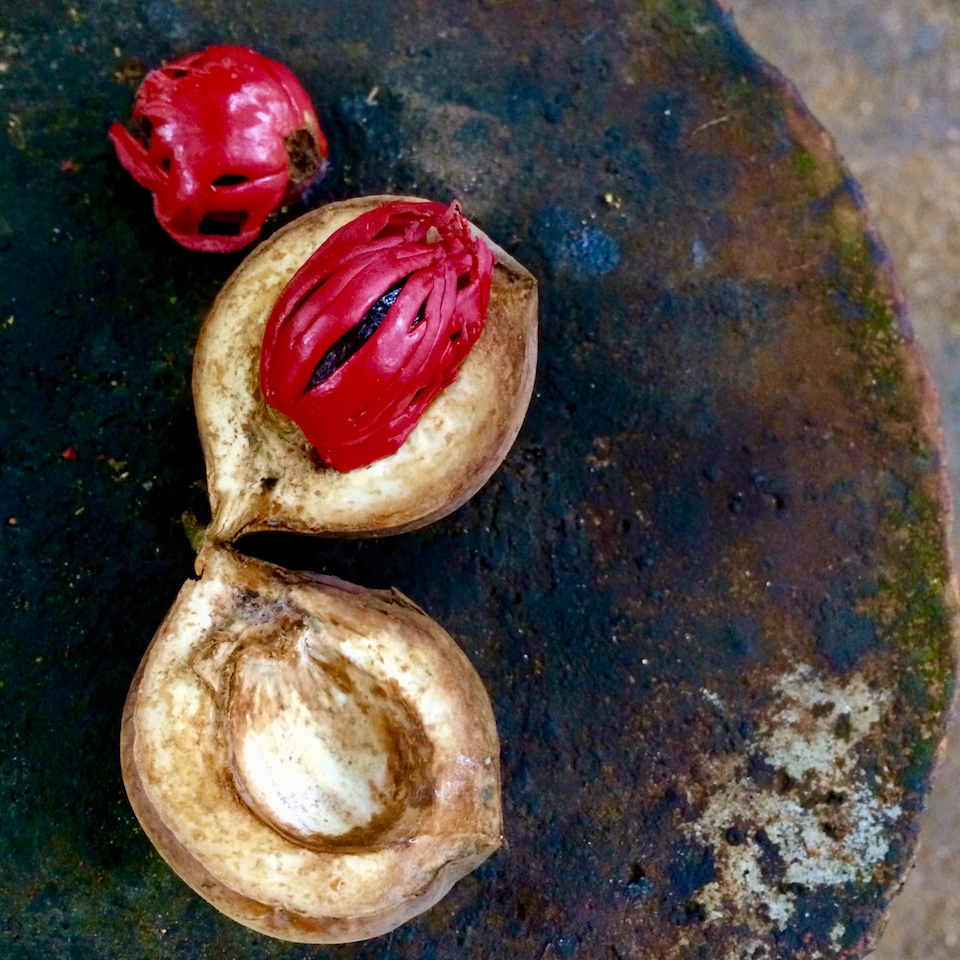 At the local Dutch Market, you can kill two birds with one stone. Here you can chat with the local Sri Lankans and shop for fresh foods and spices. The Dutch Market is the oldest market in Galle and has been running for over 300 years. Head to Main Street in Galle Fort to shop at this local market.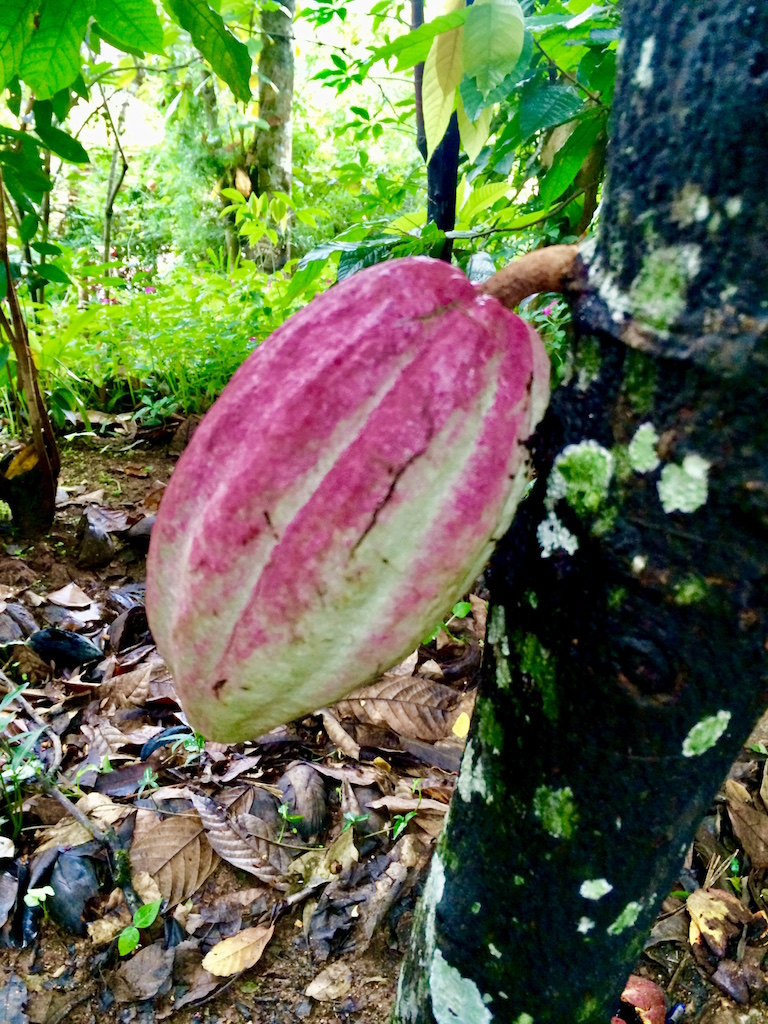 10. Enjoy the Beach at Unawatuna
Despite its location along the coast, the beaches around Galle are few. But just a 15-minute drive East is the beach of Unawatuna. It is a small cove not much more than half a mile in length. Both Unawatuna beach and the nearby Jungle beach in nearby Kuchchaveli are great for snorkeling while gazing out into the Indian Ocean. Jungle beach is a quieter spot backed by a dense jungle.
11. Watch the Sun Set from the Galle Fort Wall
It seems there is a sort of magic to Galle and it is hard not to be enchanted by her spell. In my humble opinion, one of the most relaxing things you can do at Galle Fort is watching the sunset from the Galle Fort Wall. As the sun falls from the sky, I climb the Galle Fort Walls beside the old lighthouse. This historic location makes for the perfect backdrop for a romantic sunset picnic. And even though most of the town appears to be here with me, I fix my eyes upon the sun as it sets. The sunset is mesmerizing as you are encompassed by some of the best historical sites in all of Sri Lanka. Here alone, yet with couples, Muslim families, snake charmers, musicians, and wide-eyed tourists, I am waiting for the call to prayer.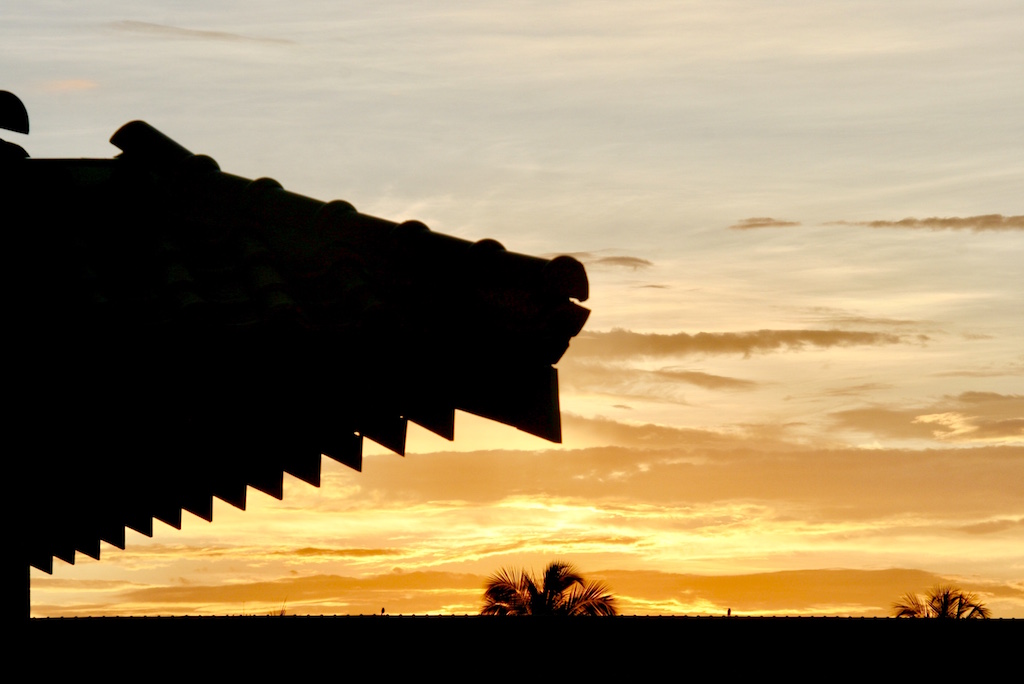 12. Take a Gander at the Meeran Mosque
You can see the Meeran Mosque from the Galle Fort Lighthouse. It is a mesmerizing piece of architecture where the locals at the time combed baroque, British Victorian, and Islamic detailing to create such a gorgeous Mosque that was built in 1904. It was built to serve Galle's local Muslim community.
13. Stop by All Saints Church
Built on Church Road in the Victorian Gothic Revival style, this Anglican church was built in 1868. I love to look up and see the most detailed stained-glass windows. They depict Bible stories of the birth of Jesus, baptism, crucifixion, resurrection, and Pentecost. Currently, English and the Sinhalese language are spoken at the All Saints Church.
I hope after reading the best things to do in Galle Fort that you cannot wait to visit this colonial city. Galle Fort, Sri Lanka is bursting with breathtaking views, historical monuments, amazing shops, and great people. Hopefully, you won't have to wait too long before visiting this "Pearl in the Indian Ocean".
However and most, unfortunately, the unique and unusual placement of Sri Lanka caused it to be the center of a devastating tsunami in 2004, that killed over 30,000 people, which was a sad day for the world.
Getting To Galle
Train Travel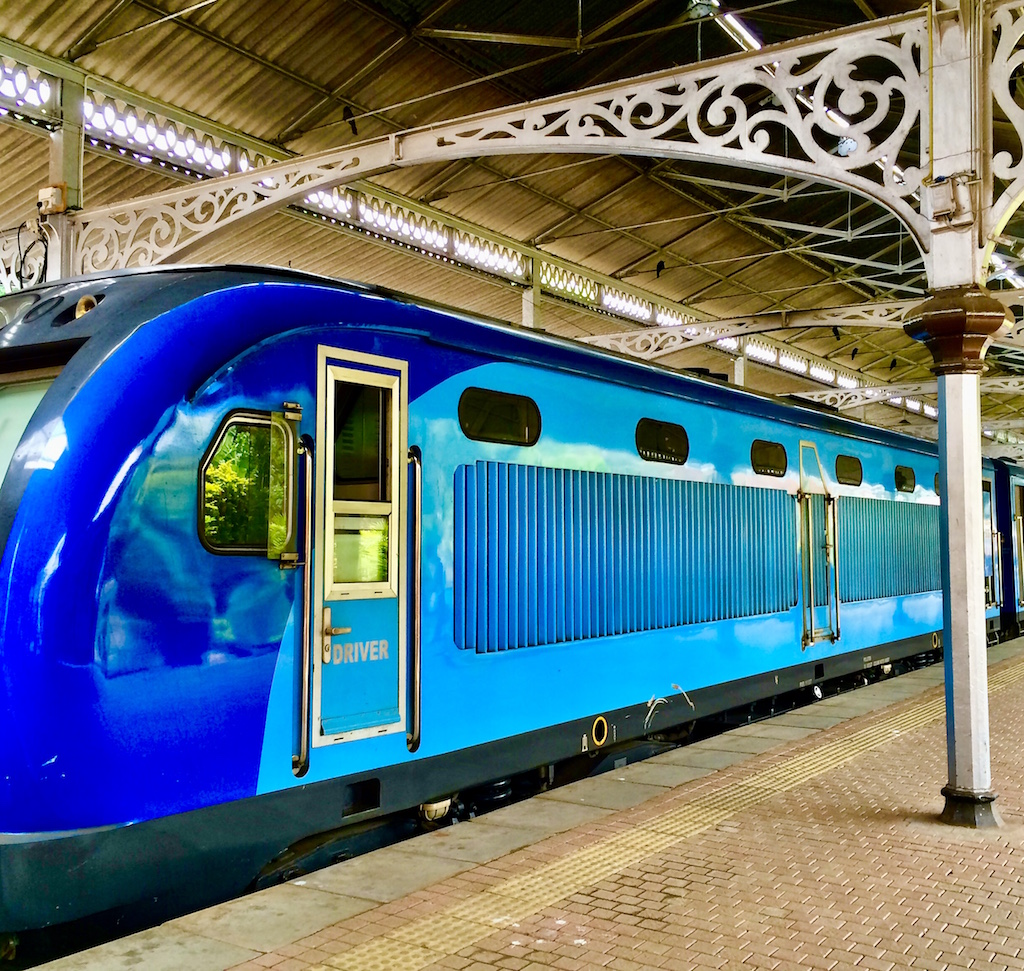 Direct bus from Colombo to Galle
The town of Galle is best reached from Colombo since it is served by both train and bus routes from the city. Maharagama Station has non-stop air-conditioned coaches that leave every 30 minutes between 5 am and 6 pm (Rs 400). Trains between Colombo Fort station and Galle leave 5 – 10 times per day and can take anywhere between 3 hours and 3.5 hours.
If you're planning to travel from Colombo, I recommend taking the train.
Where | Colombo Fort Railway Station
Cost | 200 – 280 LKR, ($1.10 – 1.54)
Travel time | Around 3 hours
From Hikkaduwa to Galle
Where | Hikkaduwa Railway Station
Cost | 120 – 200 LKR, ($0.66 – 1.10)
Travel time | Around 30 minutes
From Mirissa (Weligama Railway Station) to Galle
Where | Weligama Railway Station
Cost | 110 – 160 LKR, ($0.60 – 0.88)
Travel time | Around 45 minutes
Bus Travel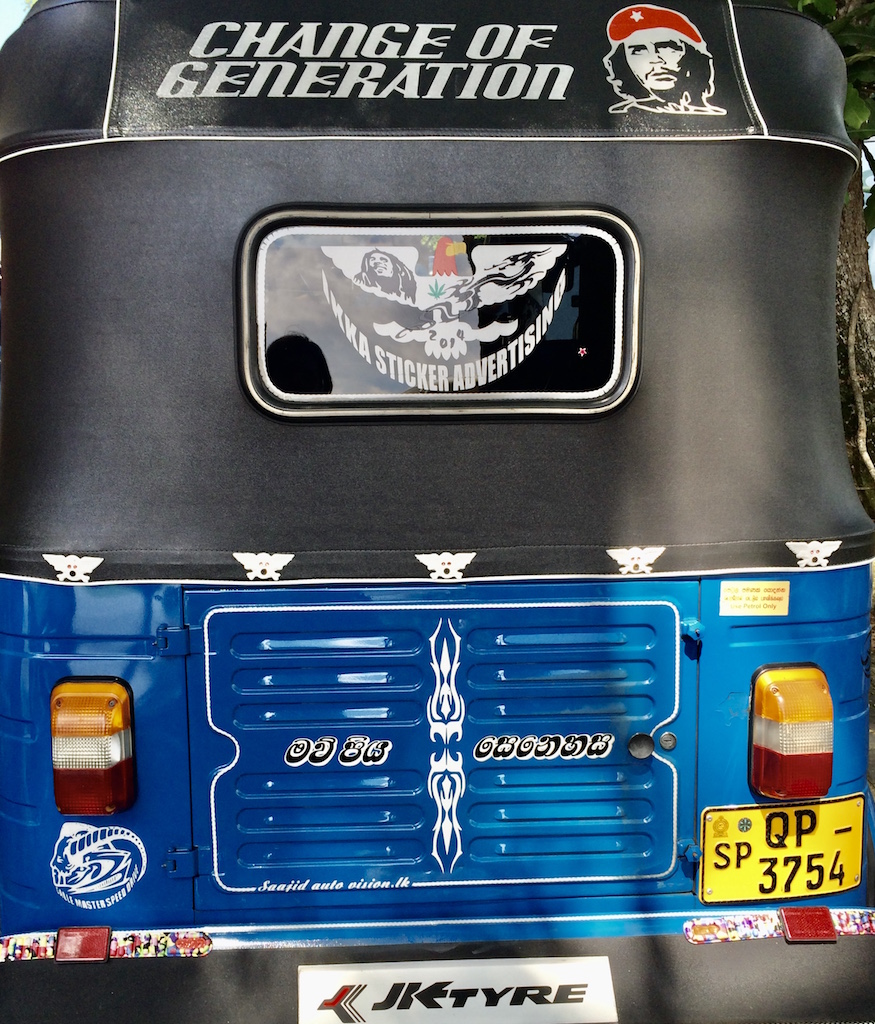 Direct bus from Colombo to Galle
There is a bus that is much faster (1 hour and 15 min) than talking the cheap local buses (3 hours) that use the E01 highway rather than the slow two-lane coastal road. These buses go along the southern coast towards Weligama and Mirissa station and leave every 15 minutes.
If you're planning to travel from Colombo, I recommend taking the luxury direct bus with air-conditioning from Colombo to Galle which also leaves from the Maharagama bus station. Keep in mind that the Maharagama bus station is about 9.3 miles south of the city center which makes it quite difficult to get to during peak hours.
Where | Maharagama Bus Station
Cost | 400 LKR ($2.20) per person
Travel time | 1.5 – 2 hours, departs every 15 minutes
Local bus from Colombo to Galle
This journey takes significantly longer, making it quite an exhausting trip.
Where | Bastian Mawatha Bus Station
Cost | 100 LKR ($0.55) per person
Travel time | 3 – 3.30 hours, departs every 20 minutes