Things to do in Istanbul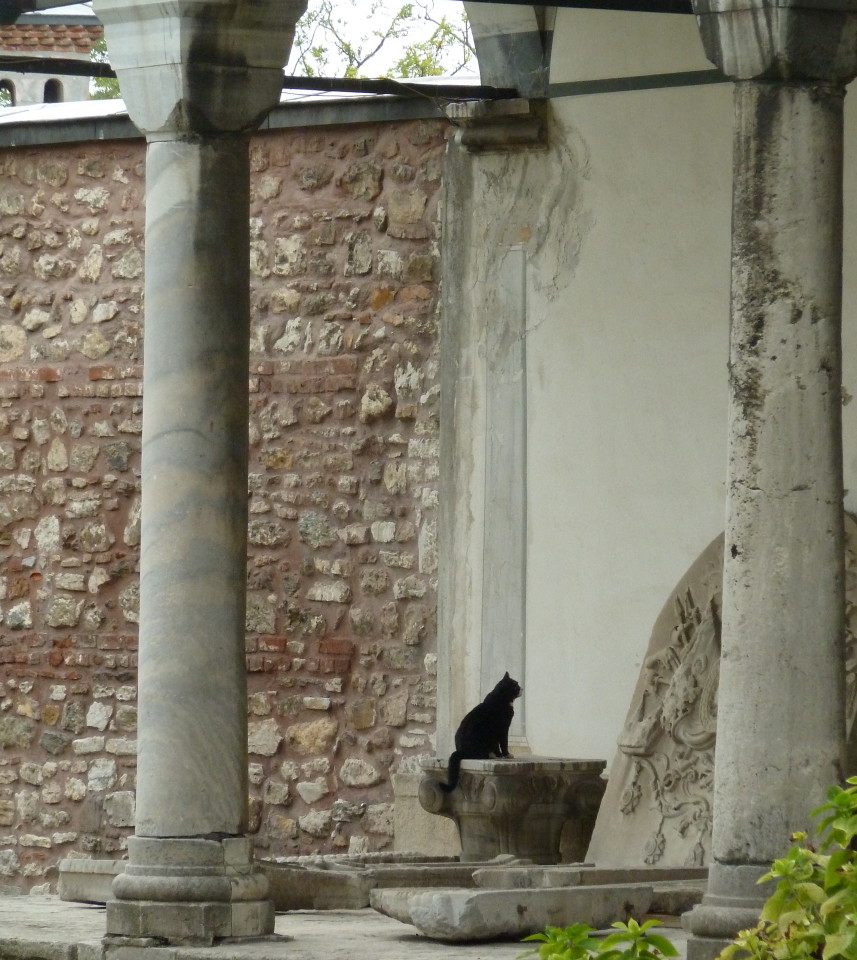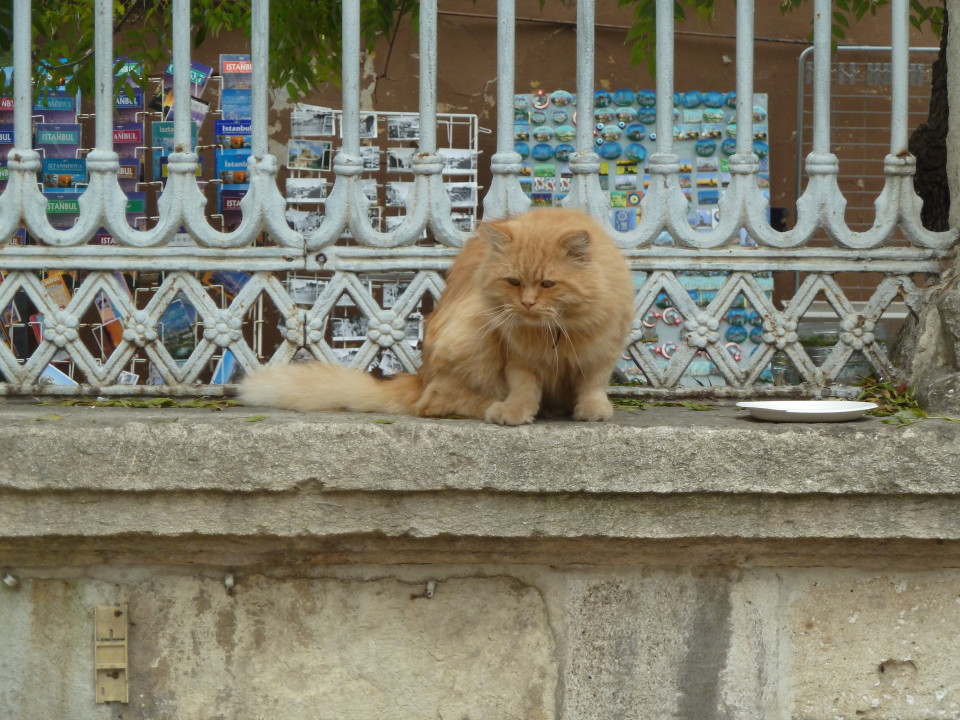 Now honestly, I didn't start out taking photographs of Istanbul cats. I was just going about my day, shopping in Istanbul, when I would spot one or two.
In fact, I have to say that while I was there, I did notice an abundance of felines, but was so enamored by the city, that I really didn't pay too much attention to them.
Things to do in Istanbul
Istanbul Cats
It wasn't until I got home and started looking thru my photographs that I realized I had so many photographs of cats. Not dogs, but cats. You know how when you are in Mexico, you always see stray dogs? Well, you don't see dogs here, here there are stray cats.
Apparently, the status of stray cats in Istanbul reflects the Islam ideas about tolerance and the Western ideas about animal rights according to an online article I recently read on Boston.com called Stray Cats Strut Istanbul's Streets, a symbol of tradition in a churning Metropolis.
You see, here I was, shopping in Istanbul for some gorgeous art and he crawled right up under my feet, this little guy! This was close to the shopping near Chora Church, a must see while in Istanbul.
From what I learned, in Turkey, they have these"cat teachings", about the goodness of cats that all the children learn in school. Even Mohammed was a big cat lover.
Now, look underneath the skirt of the little old lady above! They are coming out from underneath her skirt! But Istabulers pay them no mind!
One story I heard was that Mohammad so loved his cat, that when the cat fell asleep on his sleeve, he cut off the sleeve rather than to bother his cat. Apparently, it is especially good luck to have a cat sleep on the grave of a loved one! Also, in Turkey, they teach that it is a big sin to hit a cat.
Things to do in Istanbul
Visit Sivrida Island
Back in 1910, Istanbul officials gathered up 80,000 stray dogs and took them to Sivriada, an island off the coast of Istanbul in the Marmara Sea. Some of the dogs died of hunger, while others were killed fighting each other in a starving stupor. Still, others perished under the burning sun on the island, where there is not so much as a single tree, or drowned in the sea trying to drink its briny waters.
So at this point, I think it is safe to say that in Istanbul, the people believe that cats are good and dogs are bad!
Unlike the USA, where people think dogs are good and cats are bad! O, what a crazy world we live in.
Things to do in Istanbul
Have Dinner on the Bosphorus River
Even when we don't see the cats, we feel them at our feet while at a nice restaurant on the Bosphorus River!
But I do have to say, I love my dog, CoCo Chanel
but, I also love my cats too!
More street scenes from Istanbul.
Other Articles about Istanbul, Turkey:
Things to do in Istanbul: Hagia Sophia