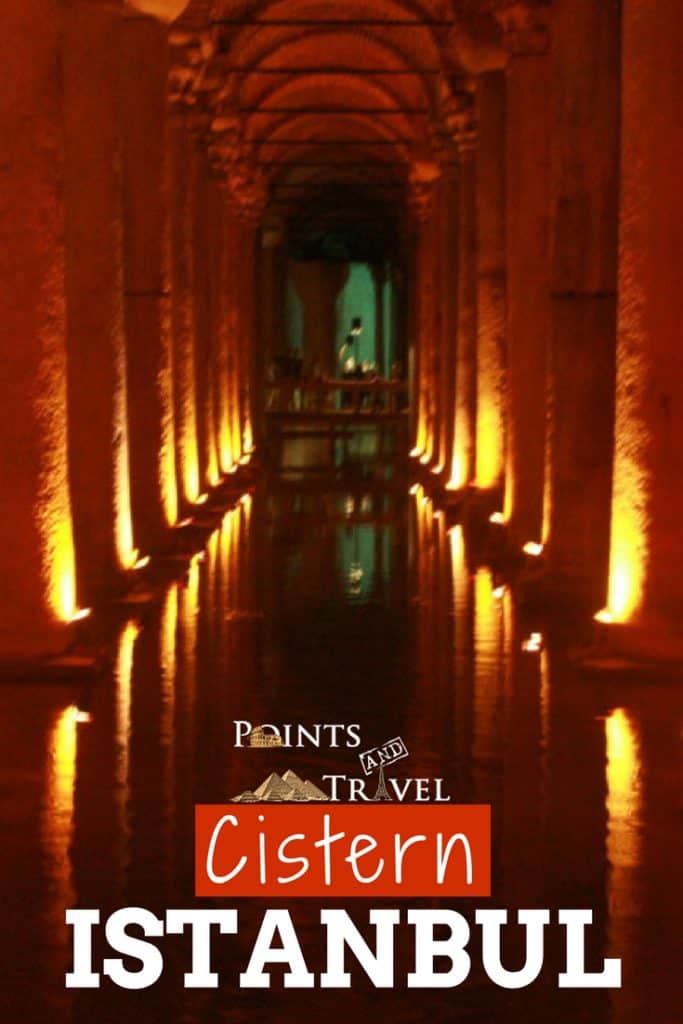 Cistern Istanbul
Cistern Istanbul is an extraordinary subterranean structure, built by Justinian in 532 AD. It is the largest surviving Byzantine cistern in İstanbul City. Apparently, there are several cisterns in Istanbul. It is now one of the city's most popular tourist attractions. It is especially popular during the summer when its cavernous depths stay wonderfully cool. The line to get in is a little long at times, but we found that it moved fast and quite frankly, this place is most definitely worth a gander.
It is hard to believe the place exists down there. After a day spent wandering around the area of the Blue Mosque and the Hagia (Santa) Sophia, the Cistern Istanbul should be on your list of things to do that day. All of these are within easy walking distance to each other and can easily be done in one day without exhaustion. The Cistern is only 500 feet from the Santa Sophia.
The Basilica Cistern's roof is 65m wide and 143m long and is supported by 336 columns arranged in 12 rows. It once held 80,000 cubic meters of water, delivered via aqueducts from a reservoir near the Black Sea.
The Cistern Istanbul was constructed using columns, capitals, and plinths from ruined buildings. It is quite amazing and something you don't see every day. The Istanbul cistern was used as a location for the 1963 James Bond film From Russia With Love.
Don't miss the two columns in the northwestern corner supported by blocks carved into Medusa heads:
This hidden, ancient reservoir beneath the city is well worth the visit.
Other Articles about Istanbul, Turkey: