I think I have decided that it can be extremely hard to try to plan an epic one-day itinerary in Yosemite National Park! Believe me, I get it! I simply tried to go there for one day and felt like a chicken with my head cut off by the time I left. I was running from spot to spot to try to take it all in, and by the end, I realized I had made a huge mistake about the amount of time I should spend at Yosemite National Park.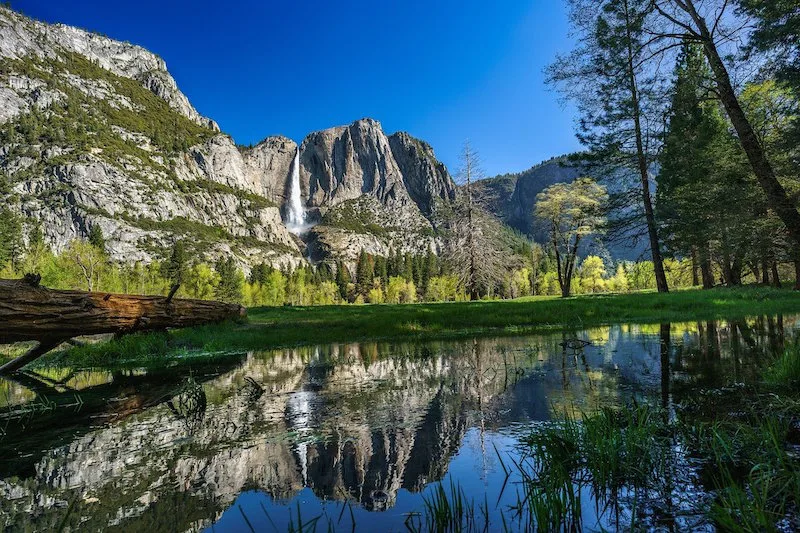 The funny thing is though that most people who take a trip to Yosemite National Park really do only have one day. But by the time they enter the park in the morning and run around as I did, they soon realize the injustice they have done to this USA National Park. As there really is no way to see it all in one day.
---
What's in this post:
hide
One Day in Yosemite – Perfect Itinerary and Ultimate Guide (2022)
---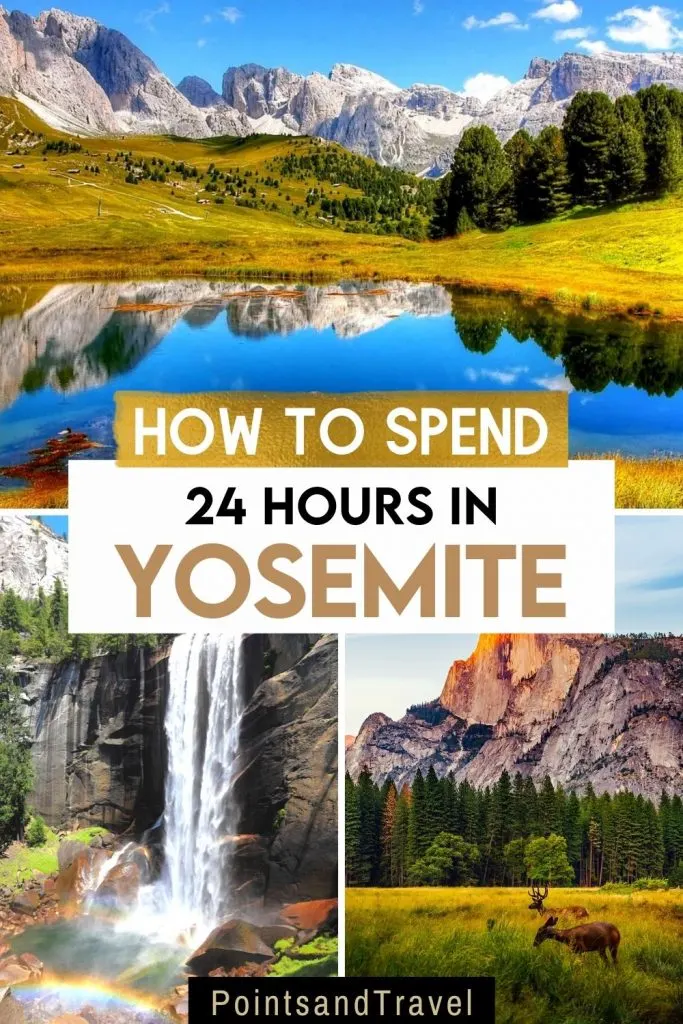 I know that I came ill-prepared and basically may have missed many of the highlights of this North American park. I may have missed the best view, taken a short hike or long walk, went during the hot summer months, and even went during the high season. I truly did mess up, but now I know and would like to teach you not to do the same thing I did!
See The Park in Layers over Time
My suggestion is to see the best places in stages at the perfect time of year during peak season. Certain parts of the park are absolutely incredible. You do it an injustice if you only visit it once. This is the type of USA National park where you need to see it in layers over time. And most likely it should take you about 3 days to see it all.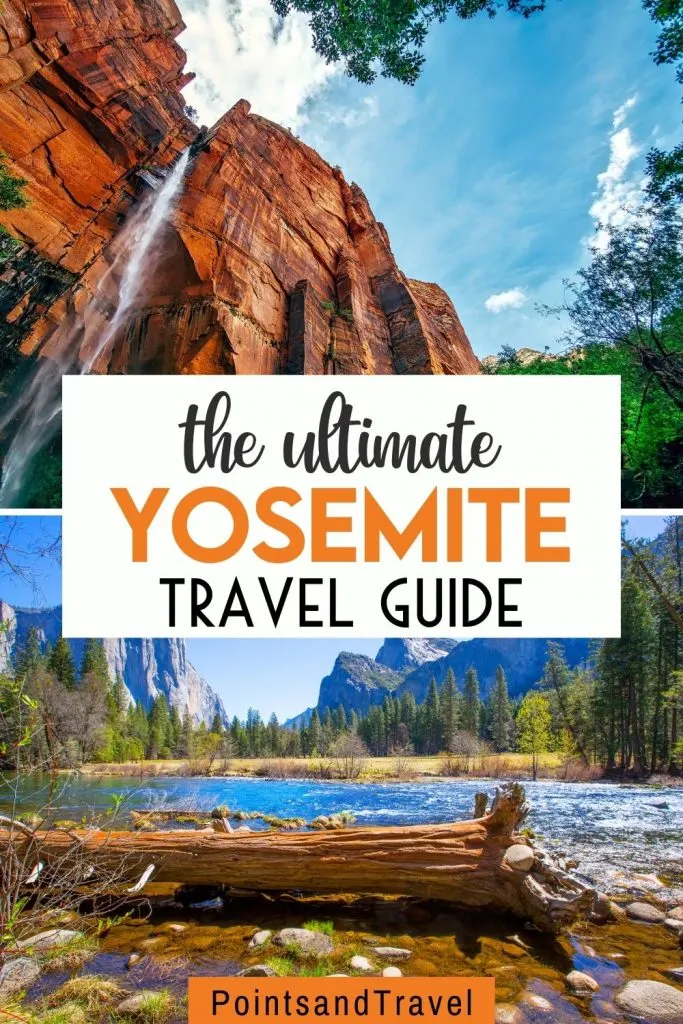 Go see the park's highlights, that way you can feel like you have had an epic one-day trip to Yosemite, but over the series of a week or so. Plus, you know you may become exhausted, so you really do need to pace yourself.
Get There Early
Another suggestion is to get there early. Yosemite is one of the most visited parks for a reason. It is totally epic. I would say most of the recommendations I got was to be in the park before 9 am. This is especially if you want to visit Yosemite Valley or Tunnel View. I would honestly suggest being in the park around 7 to 8 am for your starting point. That way there are no long crowds.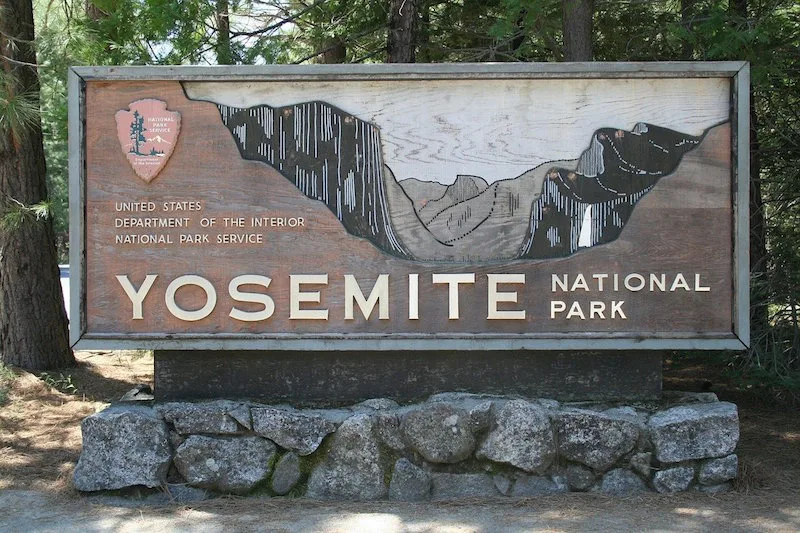 Park and Ride the Shuttle Buses
The current cost for parking is $30 per vehicle or $25 per motorcycle. Drive-in with your car, find a parking space. Parking is available at Yosemite Village, Curry Village, and near Yosemite Falls. Then take the shuttle buses to the stops. This would be your best bet.
Plus, many tourists are so busy paying attention to the views, that they forget to pay attention to traffic. There are many black bears in Yosemite National Park. Make sure to take the time to enjoy viewing the bears and not accidentally hitting them with your car. I feel like it is too bad when many bears are killed each year by drivers who speed.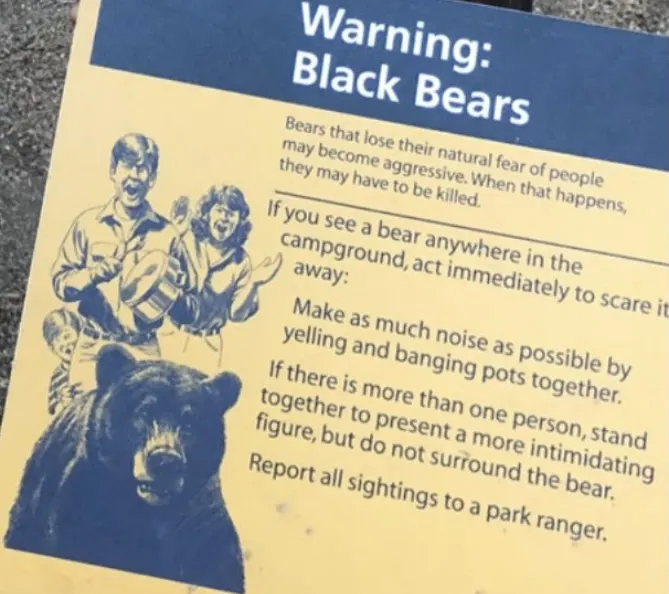 Closest Airports to Yosemite National Park
Yosemite is located in eastern central California in the United States. West of the park are the major cities of San Francisco and Sacramento, California. I forgot to mention that the closest airport to Yosemite National Park is the Yosemite International Airport (FAT). The south entrance can be approached along Highway 41 North from Fresno. But it does depend on where you want to fly into. The two others are Merced Regional Airport (MCE), and Mammoth Yosemite Airport (MMH).
Yosemite Can Heal your World
Yosemite is seen as a place of rest, where you can get in touch with nature, heal and escape the burdens of your stressful everyday lives. On your day trip to Yosemite, prepare to be overwhelmed by dramatic and stunning landscapes filled with granite monoliths, towering waterfalls, idyllic meadows, and pristine forests.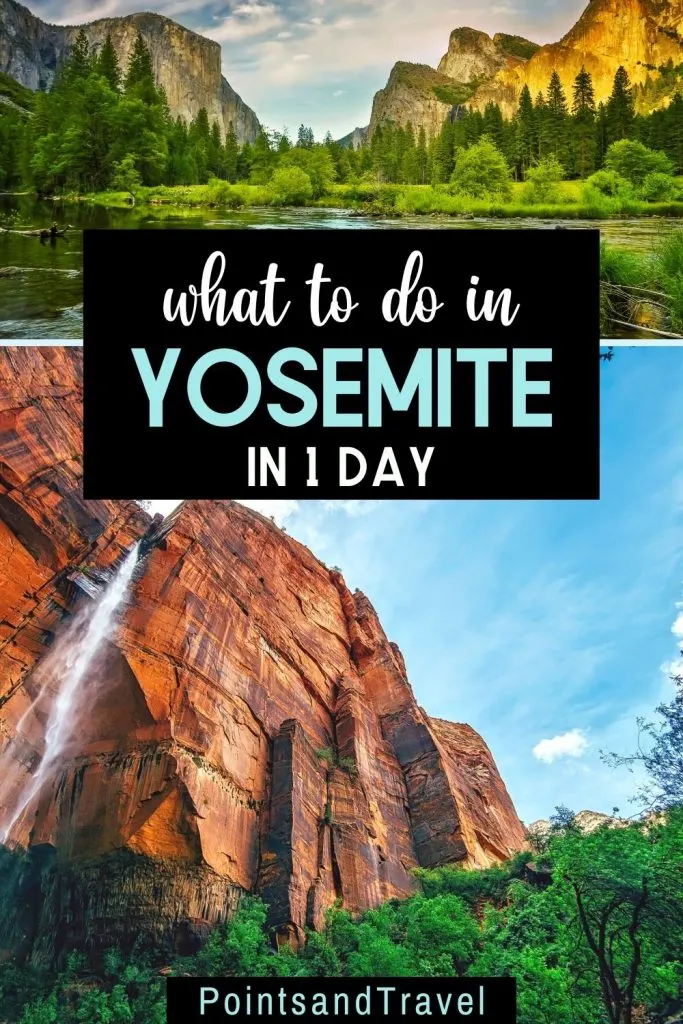 Here are my suggestions on the great place of Yosemite National Park you should see:
1. Half Dome
Rising almost 5,000 feet above Yosemite Valley is Half Dome, literally a Yosemite Icon. There are many great challenges of hiking Half Dome and even my son tried with all his might to capture it. Today thousands of people climb to the Half Dome Summit. They mostly pay tribute to the man George Anderson who reached the summit back in 1875! However, park rangers today assist hundreds of people to the Half Dome trail every year… because this is definitely a trip into the wilderness. And while nothing can guarantee safety, I do have a few tips to keep
you safe.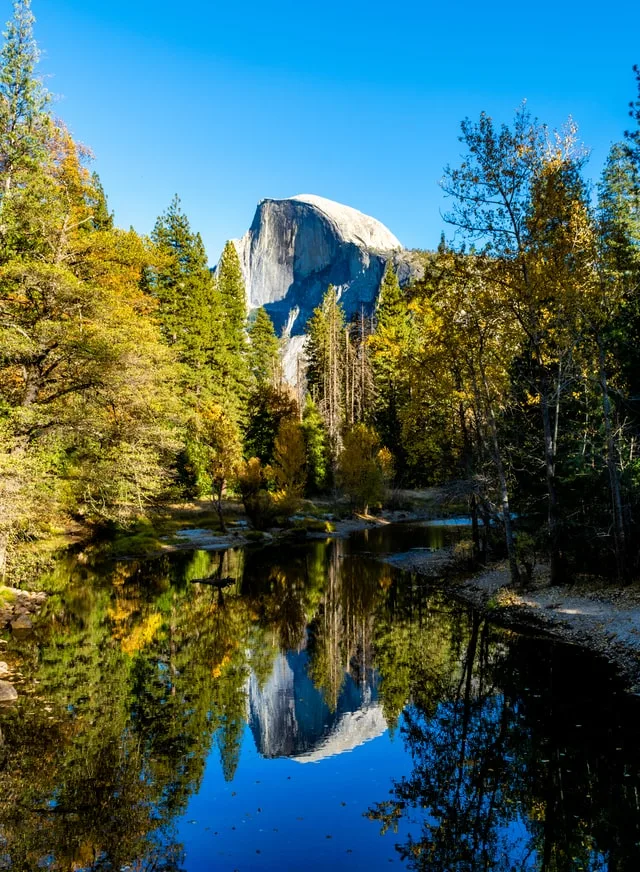 While hiking, remember it is a 14-16 mile round trip hike to Half Dome. Don't go if you are not ready to tackle that. Plus the elevation you will be gaining (4800 feet). Of course, you will see some outstanding views, but it will take you about 10-12 hours to hike Half Dome and back. I say if you haven't reached the top by 3:30 pm, you should probably turn around and go back…
as pretty soon the sunrise will occur before you get back.
Do not attempt the ascent if there are:
Storm clouds in the area.
The ground is wet OR during the winter months.
The cables are down for the winter months.
2. Bridalveil Fall
The Bridalveil Fall is one easy hike. This was my first stop and really it only took about 20 minutes to make it up to the falls. The overall trail is about half of a mile. You should park in the Bridalveil Fall parking lot. The best time to go is in the spring and the early summer.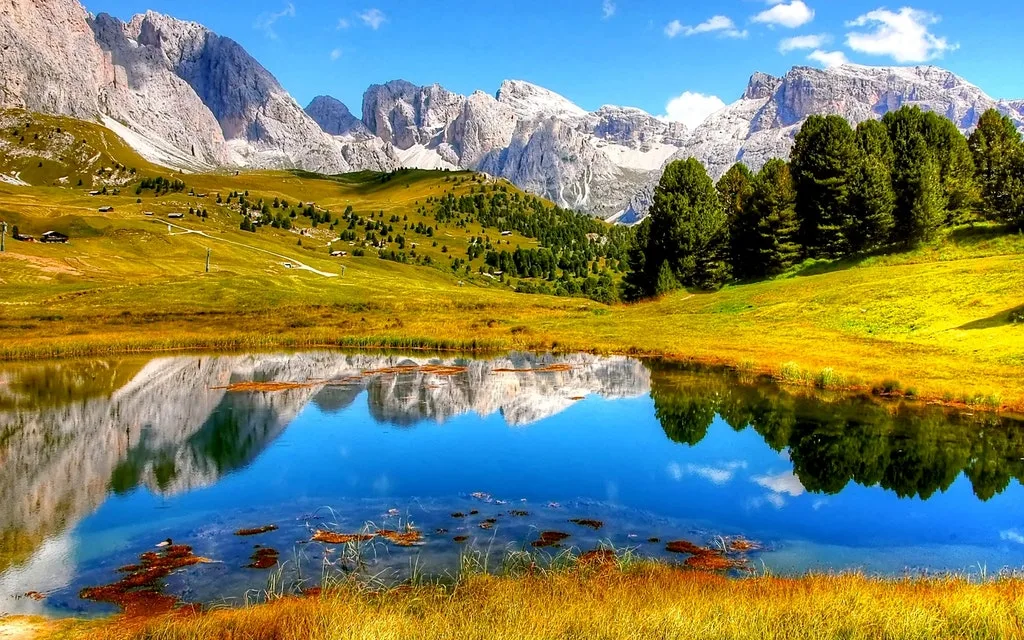 Be sure and bring your own water, as they don't have water at the trailhead. I would also suggest staying on the paved trail, as the rocks and boulders above the viewing platform are slippery even when dry.
3. Lower Yosemite Falls
This trailhead may take you a bit longer, as it is about a mile in length and may take you around 30 minutes to complete. I would begin at the Lower Yosemite Fall Trailhead (shuttle stop #6). As mentioned before, try to park and then ride the shuttle, as it is so much easier.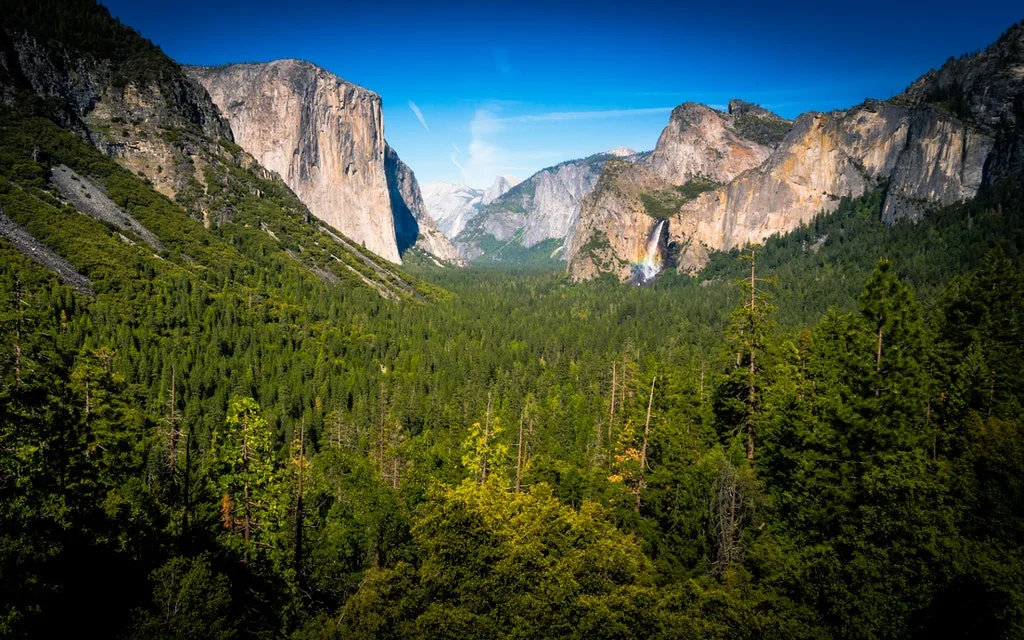 Lower Yosemite Fall is the final 320-foot drop of Yosemite Falls and this short, easy walk rewards you with spectacular views of both Upper and Lower Yosemite Falls. The trail offers many vantage points of the Falls and Yosemite Creek, and you can stop at many of the exhibits along the way to learn more.
Spring and early summer are when the waterfall peaks in the amount of volume of water it has, so you can expect to get sprayed with water when standing on the footbridge near the base of Lower Yosemite Falls.
4. Tunnel View (Ansel Adams)
I would be hesitant to not mention the view that artist Ansel Adams made so famous. Also known as the Tunnel view. You can find it just outside of the Wawona Tunnel on State Highway 41. It is a gorgeous scenic overlook with a short drive to get here. There is no hiking required, you simply park at one of the lots and make your way to the vista. This spot can be very popular in summer, so get there early.
Tunnel View is a must-stop for any first-time visitor to Yosemite Valley. But the best times to see Tunnel View are early spring (when Bridalveil Fall is at peak water flow) and winter when the beautiful granite domes are draped in snow and mist. This viewpoint gives visitors an epic view of Bridalveil Falls, Half Dome, and El Capitan.
5. El Capitan
El Capitan is the popular vertical rock in Yosemite National Park that experienced rock climbers love! It is the tallest granite monolith that rises up to over 3000 feet above its base. It is located on the Northside of Yosemite Valley. In fact, you could stack two Rock of Gibraltar on top of each other and it still wouldn't be as high as El Capitan.
El Capitan is famous since it is revered by rock climbers as the most famous rock climb in the world. It would take you an average of two days to complete the entire variety of routes.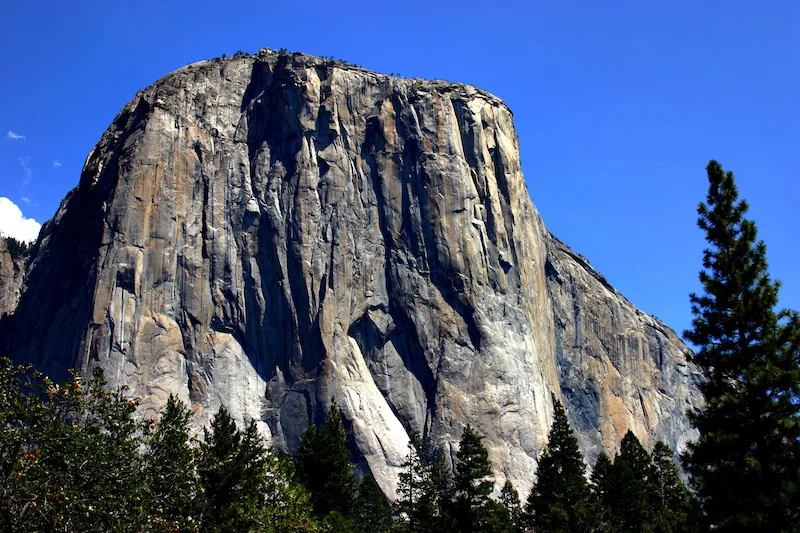 However, the most popular route is the Dawn Route. It is the most difficult route. In fact, it took a rock climber almost 19 days to complete the route as a free climber. In her fourth attempt, Ms. Emily Harrington became the fourth person, and the first woman, to scale El Capitan via the Golden Gate route in under 24 hours by free-climbing it.
As you approach El Capitan, observers regularly gather near the "el capitan meadow" to watch the climbers progress up the mountain. Many visitors stay a full day just to see how long it takes them to get up there.
6. Sentinel Dome
I decided since the Sentinel Dome was there, I might as well hike it, and so I did! It is a 2,2-mile hike round trip and should take you some time between 1 and 2 hours to do the entire thing. I wanted to hike Sentinel Dome to visit the fallen Jeffrey pine, formerly one of the most famous trees in the world.
Unfortunately, the tree was killed by drought in 1977, despite attempts to save it by hand-carrying buckets of water up to the sentinel dome. It finally fell over in 2003. Part of the appeal of the Jeffrey pine was its improbable location. It grew atop a solid granite dome, seemingly without soil, on the second-highest point (8,122 feet) on the rim of Yosemite Valley. Seems like a miracle to me!
The best time to visit is when Glacier Point Road is open. The difficulty level is about a 3 or 4 out of 10. I thought it was quite easy until close to the end… which was short, but a steep climb up.
7. Yosemite Village
I figured by now I probably should mention Yosemite Village, since, by this time, you are most likely getting hungry. Here inside of Yosemite National Park, they have a place called Yosemite Village. It is a small tourist-friendly destination set in the heart of some of the most spectacular scenery you are going to see. They have some of the most recognizable landmarks in Yosemite National Park and this is the epicenter of Yosemite National Park.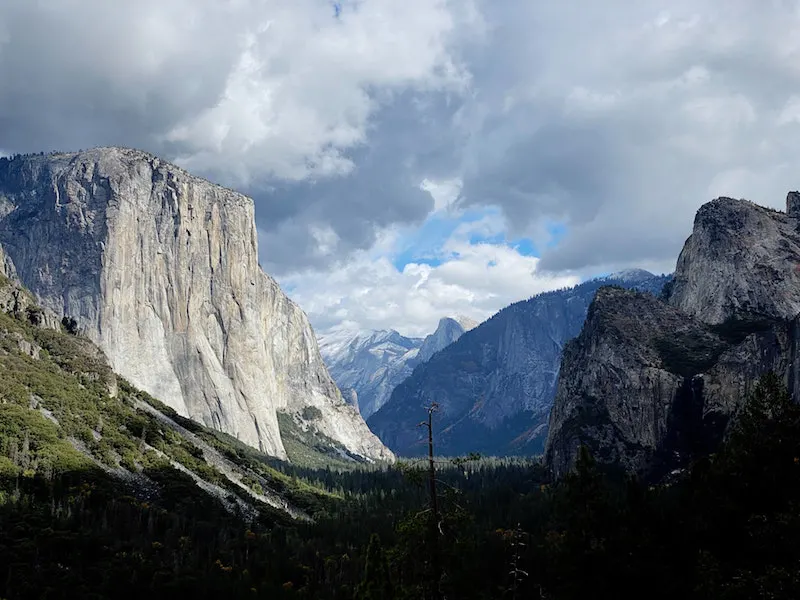 8. Glacier Point Road
Glacier Point hiking is a must for tourists visiting Yosemite National Park. The road, Glacier Point Road, is open from May to sometime in November, depending on the weather. This road provides the only access by car to do hikes.
If weather conditions are good, the road opens up usually around late May or early June. Glacier Point offers epic views of Half Dome and Yosemite Valley. From Glacier Point, you are looking down 3,200 feet down into the valley.
Here they have four hikes: two moderate and two strenuous hikes:
McGurk Meadow, Bridalveil Creek, and Dewey Point (moderate hike)
Sentinel Dome and Taft Point (moderate hike)
Mono Meadow to a view of Mount Starr King (strenuous hike)
Ostrander Lake (strenuous hike)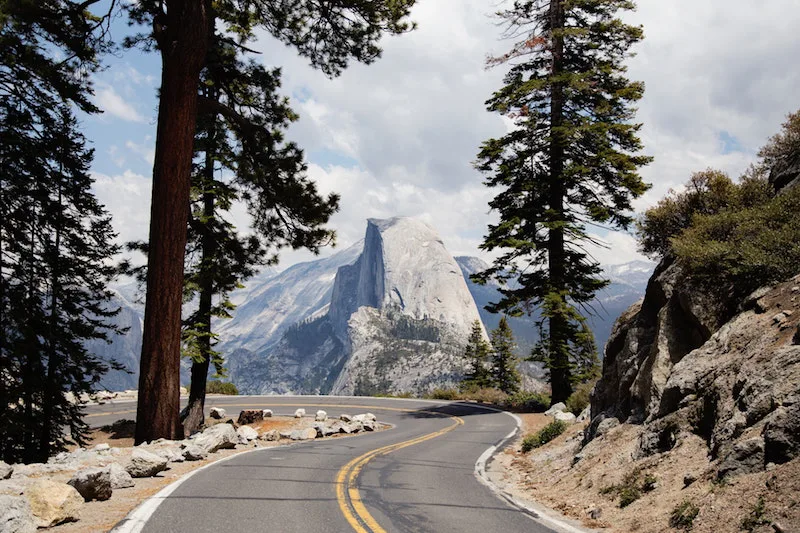 9. Tuolumne Meadows
I find that one of the largest high-elevation meadows is the Tuolumne Meadows in the high desert. The Sierra Nevada is at 8,600 feet. It is the most visible to tourists, past pioneers, and scientists alike. It is accessible due to the park's roadway that crosses the southern edge of the meadow.
No other roads cross the High Sierra. This roadway marks the northern end of the largest roadless wilderness in the continental United States. It's accessible due to the park roadway that crosses the southern edge of the meadow. From this point all the way to the south of Mt. Whitney, no other roads cross the High Sierra.
10. Taft Point
This 2.2 round trip up to Taft Point is at Glacier Point and has an elevation of about 200 feet. They say it is a 3 out of 10 difficulties, but you need to be careful, especially since the trailhead starts at 7700 feet! One bad fall or slip could cost you your life since the drop-off at Taft Point is super steep. Believe me, when I say, your friends would lose sight of you before you reached the ground. So be careful.
11. Vernal Falls
To start this trip, you should begin at Happy Isles (shuttle stop #16). Public transportation is the way to go once you find a parking spot. You could also park in the parking area if you have a car. This trailhead is a four-mile hike and is heavily trafficked. However, the best thing is that it features a gorgeous waterfall. However, it is rated as a pretty difficult trail.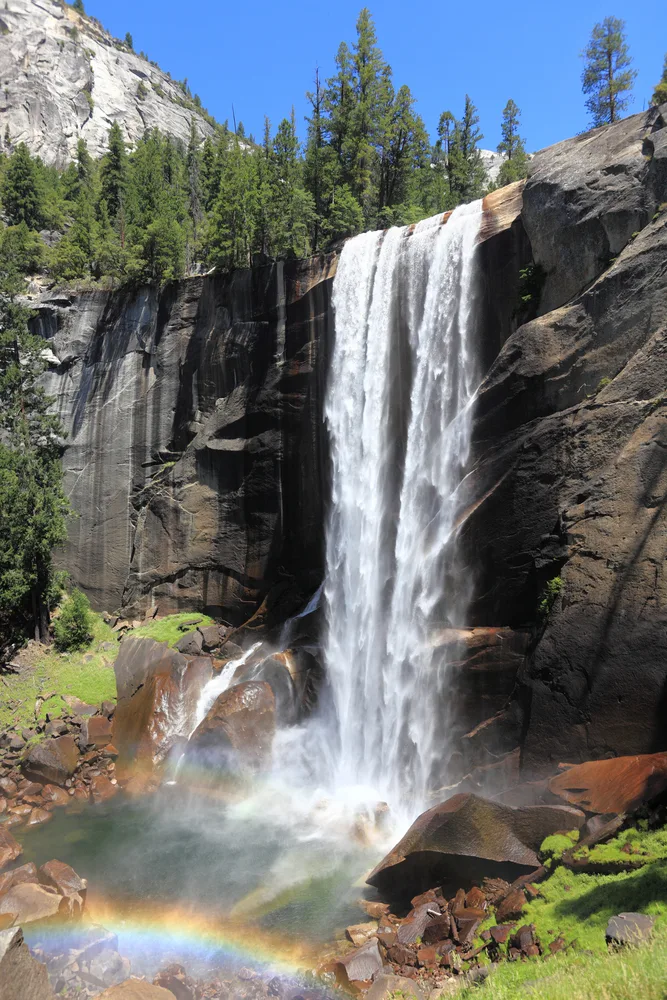 I would say it is primarily used for hiking, walking, and some nature trips. The best time to go is May until November, depending on the weather. Personally, you really should try to hike to the top of Vernal Fall because many of the views are spectacular.
12. Mist Trail
Mist Trails offer spectacular views of two large waterfalls: Vernal Fall and Nevada Fall. You seriously will enjoy the scenery along the Merced River, and unique views across Yosemite Valley. This first part of the trail is a paved mile, so that part is quite easy.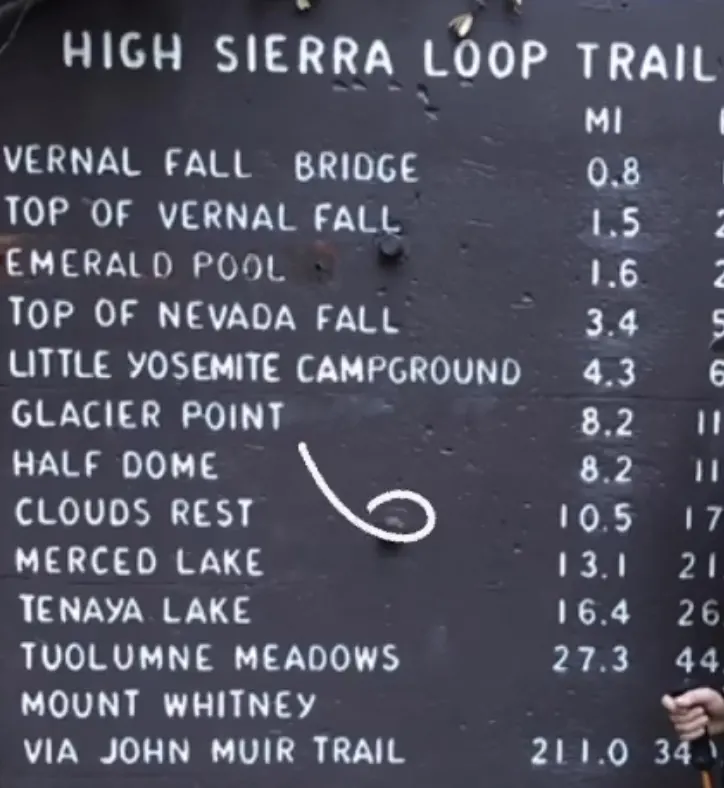 It is quite busy and accesses the Vernal Fall Footbridge. But I do have to let you know that this trail is mostly entirely uphill. When the water levels are at their peak during the spring, you can also glimpse Illilouette Fall from this first section of the trail. However, watch your footing because it is quite steep.
This is an extremely popular trail and you will notice how busy it gets over time. The lower portion of the Mist Trail along Vernal Fall closes in winter due to the risk of falling ice and rock.
13. Nevada Falls
The best way to start this trip, you would begin at Happy Isles (shuttle stop #16), just like you would while going to Mist trails. But about one mile from the trailhead, beyond the Vernal Fall Footbridge, the Mist Trail and the John Muir Trail diverge.
I would consider accessing Vernal and Nevada Fall via the Mist Trail, looping around, and taking the John Muir Trail back down to the Valley. However, you must prepare for slippery footing. There is a tremendous amount of waterfall spray in late spring and early summer. I loved climbing to the top of Nevada Fall and I think you will too!
14. Mirror Lake
One of my best things to recommend and my favorite hike in the world was the hike up to Mirror Lake. A two-mile round-trip hike takes you around the lake and back. I felt like the hike and views were amazing and it was pretty easy to do. I want to say it took me about an hour to do the round trip the first time and two to three hours for the full loop.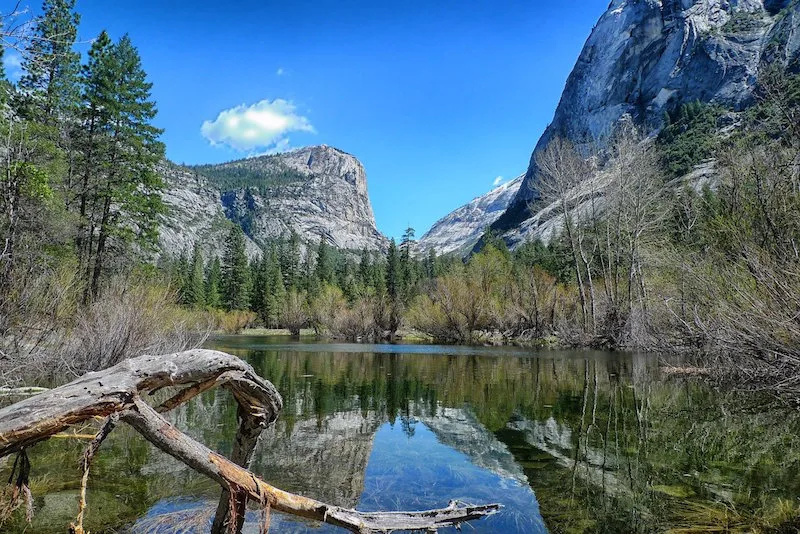 Begin at Mirror Lake Trailhead (shuttle stop #17). The first mile of this trail is a paved service road that leads directly to Mirror Lake. The loop follows Tenaya Creek beyond the lake and crosses two bridges after the Snow Creek Trail junction before returning past Mirror Lake on the south side of Tenaya Canyon.
Mirror Lake has little water most of the time, while it is fullest in spring and early summer. That is when Tenaya Creek flows freely with fresh snowmelt. When the water is calm, the lake offers beautiful reflections of the surrounding cliffs. Mirror Lake is often referred to as Mirror Meadow in late summer due to the lack of water and the influx of grasses and sandy areas.
15. Yosemite Valley Lodge
And if you are looking for a place to stay over your 3-4 day stay, I can recommend the Yosemite Valley Lodge. It is super close to Yosemite Falls. I stayed there during one of the trips to see Yosemite and really enjoyed their hospitality. It is a great base camp for exploring Yosemite National Park. The buildings have glass and wood architecture with plenty of windows that allow you to see the remarkable views.
16. Mariposa Grove
Mariposa Grove has Yosemite's largest grove of Giant Sequoias trees. My advice for the best option to explore Mariposa Grove is to keep driving into the park. Then hit Mariposa Grove on the way out of the park. That way, you have seen most of the things you want to see on day one and can visit the Mariposa Grove on the way out in the late afternoon while others have already visited it on their way in!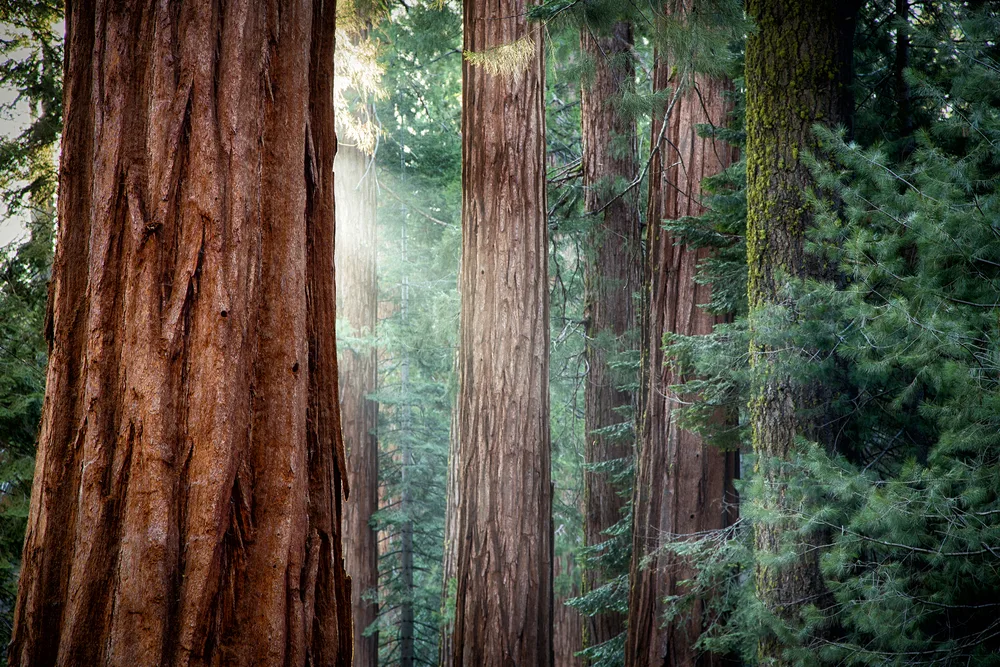 17. Valley Floor Yosemite Tour
If you want to leave the driving to someone else and have access to a Park Ranger, I would recommend the Valley Floor Yosemite Tours. This is a perfect way to see the highlights and have someone else drive you around. The tour lasts about two hours and a ranger guides the tour. No dealing with parking and no crowds, what could be better? You should have enough time to enjoy it.
18. Visit the Yosemite Valley Visitor Center
The Yosemite Valley Visitor Center is a treasure trove of information on all things about the Yosemite National Park. Stopping here will help you become acquainted with the things you can do here. They have a bookstore that sells maps, Yosemite guidebooks, and souvenirs. In my opinion, the Yosemite Valley Visitor Center is a great stop on your one day in Yosemite itinerary.
My two favorite stops are the:
19. Ansel Adams Gallery
The Ansel Adams Gallery is right next door to the Yosemite Valley Visitor Center. Here you will see the most famous works of the landscape photographer and environmentalist Ansel Adams. His black-and-white photos of the American West depict the Tunnel View, which is a great stop to make.
20. The Yosemite Museum
The Yosemite Valley Museum is also right there in front of the Yosemite Valley Visitor Center. It has served as a model for other national parks in the USA since 1925. As it was the original Yosemite Valley museum. Here they house priceless Native American baskets.
Well, that pretty much sums up my epic one day in Yosemite National Itinerary. Get to the Park, enjoy the days you have, as it is nice to get away and enjoy your time on your vacation. Leave your worries behind…
---
Bonus Tip: Items you should bring with on your trip to Yosemite National Park:
– Backpack for money, credit cards, etc
– Bug Spray
– Flask Water Bottle along with water
– Hiking Boots/Socks
– Snacks
– Sunglasses
– Sun Shielding Hat or Ball Cap
– Water Sports Shoes/Socks