Are you looking for a great city to visit in Texas? Well, I have got one for you where you can experience shopping, dining, unique attractions, historic buildings, and Texas-sized culture all wrapped into one! It is none other than the city of Houston Texas, a place where I find no shortage of things to do!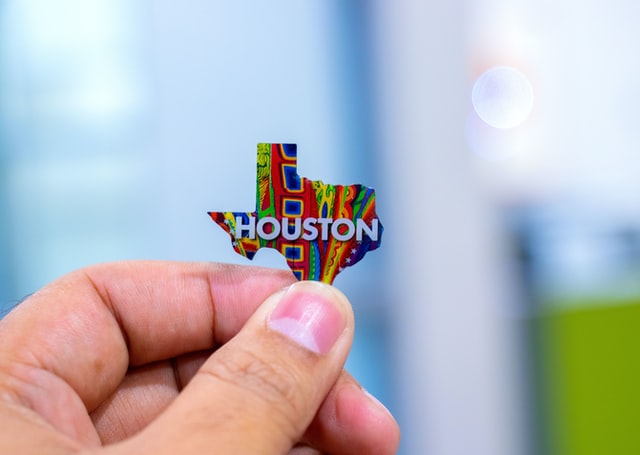 Not only is Houston the fourth largest city in the United States, but it is also home to the famous Space Center Houston in Clear Lake. And home to my alma mater the University of Houston! With beautiful green spaces, the Menil Collection, and the Museum of Fine Arts, it also comes complete with a buffalo bayou park running through the heart of downtown Houston. And there is nothing better than the Livestock Show and Rodeo (one of my best things to do!). So let's take a look at 51 of the best and fun things to do in the heart of Houston Texas (2021 Attractions).
---
What's in this post:
hide
51 Best & Fun Things to do in Houston, Texas
(2022 Attractions)
---
1. Houston Museum of Fine Arts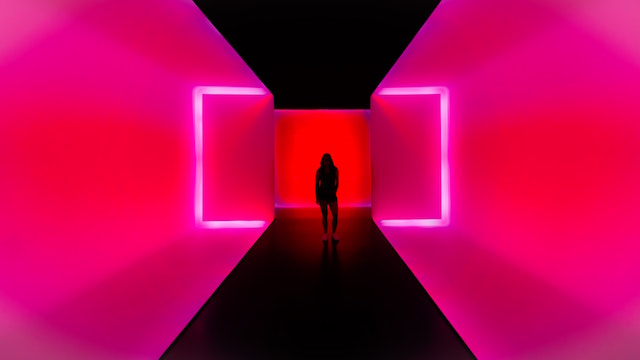 There are over 70,000 works of art to explore at the Museum of Fine Arts including Edward Kienholz's, "The Mort Soul Searcher", William Dyce's "Study of a Head of a Man" (circa 1840-1860), and artwork by Alfred Thompson Bricher. Heck, they even have pieces from artists like Claude Monet and Norman Rockwell. Literally, they have so much art that you could never see it all in one day, not even in one week!
Visitors also enjoy the European Decorative Arts and Painting Collections as well as the American Decorative Arts and Paintings Exhibit at the Bayou Bend.
The Museum of Fine Arts in Houston is open Wednesday to Sunday with varying hours and an adult admission fee is $19, but I think it is worth it! It is one of the top attractions in Houston.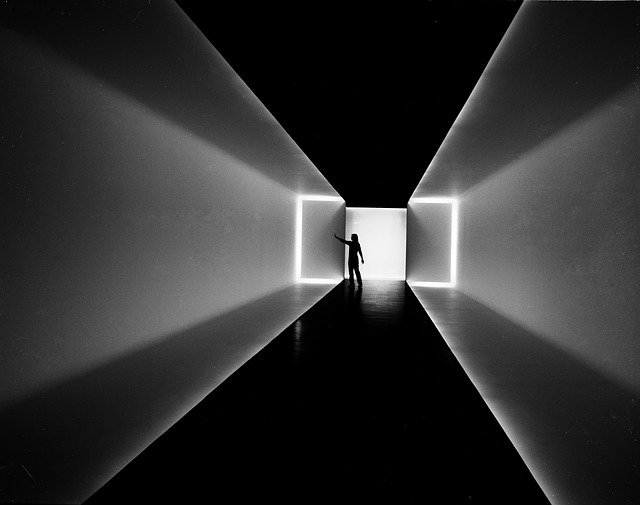 2. Discovery Green Park
Discovery Green Park, which is an urban park, in Houston. This is where visitors can walk around the 12-acre land of natural grass that allows for free fitness classes, a great local hangout, live music, and the gateway fountain. Kids love exploring the John. P. McGovern Playground that is filled with ladders, slides, and swings!
The Discovery Green park is open daily between 6 am – 11 pm and has a lot of green space for you to enjoy everything mentioned above.
3. Space Center Houston
Visiting the Space Center Houston in Clear Lake should be at the top of everyone's Houston bucket list thanks to its notoriety and history in space exploration. At the Space Center in Houston, visitors can explore spacecraft, the Apollo Mission Control Center and immerse themselves in space exploration. Believe it or not, I actually worked in Mission control!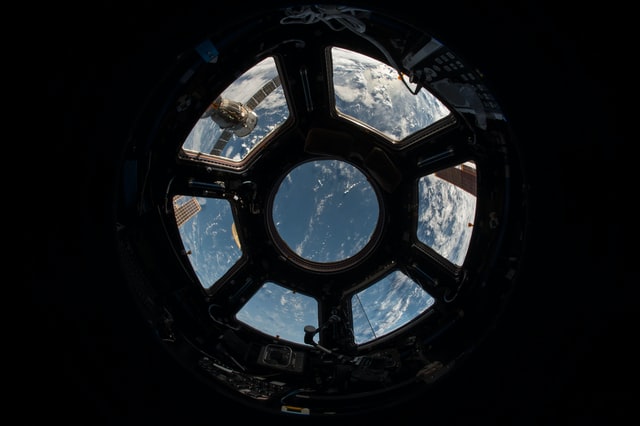 Currently, there is a SPACEX FALCON 9 ROCKET exhibit and a Starship Gallery. Some days I wish I could space travel, don't you?
4. Check out the Menil Collection at the Menil Park
More than 17,000 outdoor sculptures line the 30-acre campus at the Menil Collection at the Menil Park. If you are an art lover, you need to see the Menil Collection, especially since Picasso's artwork is here, as well as artwork from Magritte and Max Ernst, and also from around the world. And fortunately, admission is free! Visitors can enjoy the shade from the old oak trees and the 100-year-old bungalows.
This is one of Houston's best places to visit.
5. Houston Museum of Natural Science
The Museum of Natural Science is a great place for people of all ages to visit.
Visitors of this museum can enjoy exploring the fossils, dinosaur bones, and the "re-enactment scenes" of skeletal dinosaurs eating and fighting. Here they have an interactive experience for kids.
You can also enjoy check out the planetarium, jewelry vault, and indoor rainforest.
6. Café TH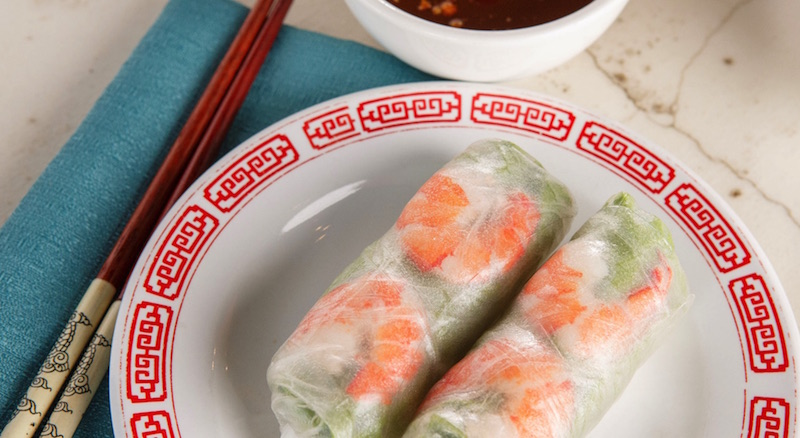 The eastern side of downtown Houston is where one will find the Vietnamese restaurant, Café TH. This restaurant has menu options such as Goi Chun, Steamed Pork Roll, Stir-fried Tofu Delight, Dim Sum (Chinese flavor), and Vegan Curry.
7. Art Car Museum
Car lovers are not the only people to enjoy the Art Car Museum in Houston.
This museum is unique because cars are decorating in sparkling colors and odd designs such as flowers.
Guests can visit this museum between 11 am and 6:30 from Wednesday to Sunday and there is no admission fee.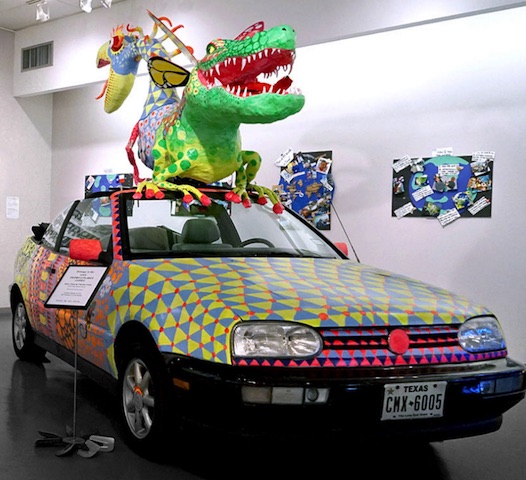 8. Contemporary Arts Museum Houston
Thanks to over 70 years of service, a trip to the Contemporary Arts Museum is another fun thing to do in Houston.
This museum has no admission fee and is opening every day except Mondays (with varying hours of operation).
One of the most fun things to do in Houston is to see all of the incredible works here.
There are also programs geared towards different age groups, including ones that can help youths better understand the importance of art.
CAMH is open Tuesday, Wednesday, and Friday from 10 a.m. to 7 p.m., Thursday from 10 a.m. to 9 p.m., Saturday from 10 a.m. to 6 p.m., and Sunday from 12 p.m. to 6 p.m.
There's no charge for admission.
9. Hobby Center for the Performing Arts
One of the stunning features that instantly catches the eye of visitors is the glass design of the Hobby Center for the Performing Arts. It is a great place for lovers of Broadway productions to catch a show away from the Big Apple. When you see the glass design from the outside, you'll be impressed.
Upcoming live shows at this center include Bach, Handel, and Hercules.
Seeing a show at the Hobby Center for the Performing Arts can be one of your most magical Houston experiences. In fact, seeing a show may make you feel like a star.
10. Children's Museum of Houston
When traveling with kids, it's important to keep them happy and a trip to this museum does the trick: Children's Museum of Houston.
This fun thing to do in Houston with kids allows the family to explore Kidtropolis (a city for kids and run by kids), the cyber chase, flow works, and the Invention Convention.
Kids can also host their birthday party at this museum which includes fresh meals from the Café, a cake, and a live-action spy game.
11. Watch a Game at Minute Maid Park
One of the summer events in Houston is most likely an Astro game at the Minute Maid Park. I can guarantee anyone visiting Houston during the baseball season (which lasts forever) will definitely want a ticket to see the Astros in action!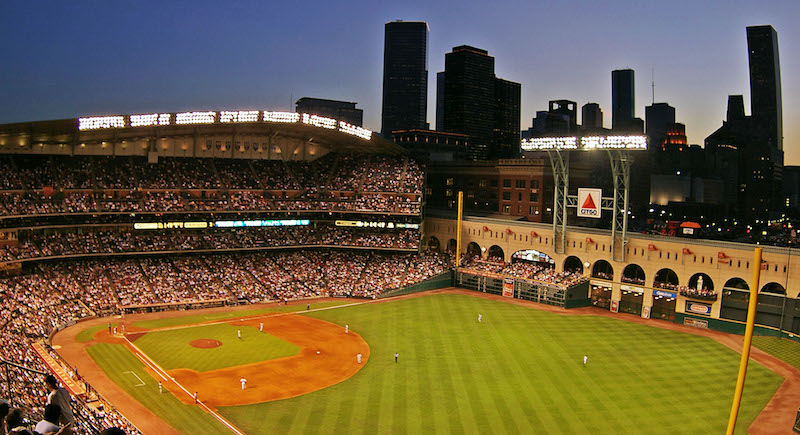 By User AlphaTangoBravo / Adam Baker on Flickr – From Flickr; description page is (was) here, CC BY 2.0, https://commons.wikimedia.org/w/index.php?curid=17903468
This is one of the best Houston attractions if you happen to be a baseball fan or a Houston residence. I love being a part of the crowd and cheering the Astros home teams. It reminds me of when I was a kid cheering my brother on to the All-Stars!
It is amazing what the human body can do, sliding into home plate.
Plus, Minute Maid Park uses actual grass for its field and I know my brother would really appreciate that over man-made grass since it is of such high quality. Plus the roof opens up and lets the sunshine in!
12. The Escape Game
One of the fun things to do in Houston Texas is experience the Escape Game.
If you and your friends love the thrill of solving puzzles and role-playing, then you must visit the Escape Game. They have the best ways for people to work together in order to Escape.
The rooms are capable of accommodating between 2-8 people and it is open daily from 8 am – 11 pm.
13. Toyota Center
There are plenty of unforgettable concerts from artists such as Lady Gaga and Kiss that have been held at this center. The Toyota Center is located at 1510 Polk St. and is where shows and concerts are held.

14. Coreanos Restaurant
Not many restaurants offer dishes that are a combination of Korean and Mexican food but the Coreanos Restaurant does just that. With each bit of the Korean flavored tacos and burritos, your taste buds will be in pure bliss.
15. Houston Zoo
The Houston Zoo has scheduled events daily and encounters that visitors love to watch such as Alligators at Texas Wetlands, Blue-throated Macaws, Masai Giraffes, and Black Bears. Kids love the nature center.
The Wildlife Carousel is a hand-painted and carved carousel that children and adults can ride on for a quick spin.
16. Star Pizza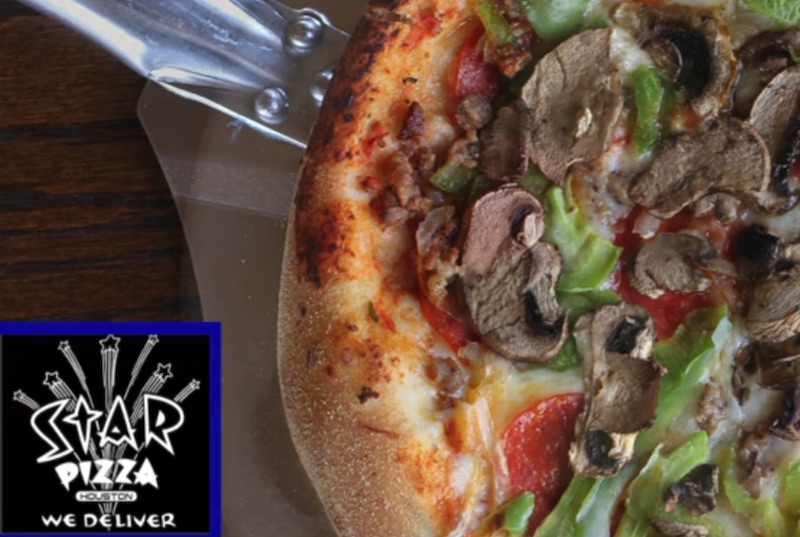 My mouth is already watering as I think of the pizza from Star Pizza. You can visit any of the three Star Pizza restaurants in Houston for the yummy Starburst, Salsa Verde, or regular Cheese pizza. Quite simply delicious!
17. Big Easy Social and Pleasure Club
For those of you who love the blues and great food then you must head to the Big Easy Social and Pleasure Club. New Orleans might be "The Big Easy." But, the Big Easy Social and Pleasure Club in Houston, Texas definitely needs your attention.
If you are anything like me, I love blues music! They have some great blues artists who perform here! Plus, they have great drinks here too!
This club is open daily from 7 pm to 2 am. You will have the time of your life!
18. Hermann Park
The Hermann Park has a relaxing atmosphere and plenty of things to see and do such as: renting a pedal boat, visiting the Japanese Garden, and eating at the local café.
The Hermann Park is located on Fannin St. and is open daily between 6 am -10 pm.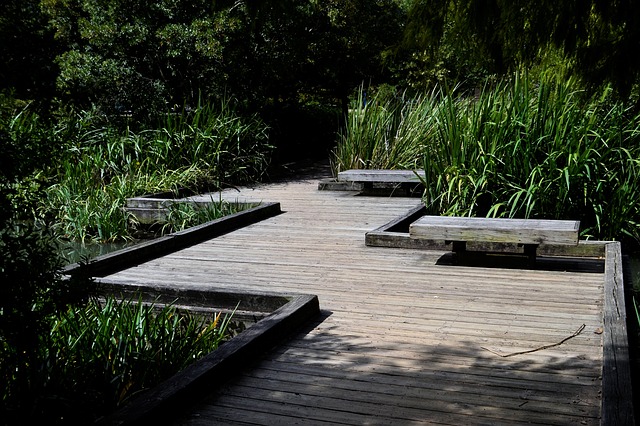 19. The Health Museum
One of the places to go in Houston that is free to visit on Thursday afternoons is the Health Museum.
The Health Museum is an interesting place to visit because it lets guests exploring the "Amazing Body Gallery", which lets guests explore the functions of different body parts.
Plan a visit to explore exhibits such as The Veteran Vision Project, Brain: The World Inside Your Head, and Your Body Your Air.
20. Miller Outdoor Theatre
Hermann Park is home to many attractions in Houston, including the Miller Outdoor Theatre.
This theatre hosts events and shows such as the Houston Shakespeare Festival, Windsync Kids Presents: Tunes, Tales and Tails, Panto USA Presents: Cinderella, and Tuba Skinny.
All performances at Miller Outdoor Theatre have FREE admission!
21. House of Pies
If you love pie, then you must visit the House of Pies, which is open 24/7. You can choose from pies such as buttermilk, pumpkin pie, Texas Pecan, and Key Lime. Plus there are other desserts and foods such as sandwiches and soup.
But you know what I really want to call it? The sweetest thing you will ever eat! Because if you were born with a sweet tooth, then you have to eat at the House of Pies. With three locations in Houston and one in The Woodlands, House of Pies is a total institution.
22. Gerald D. Hines Waterwall Park
The Gerald D. Hines Waterwall Park is regarded as the most beloved landmark in Houston. This park has a 64-foot-high semi-circle waterfall, towering oak trees, and plenty of sturdy sidewalks for walking around.
Looking at pictures alone, this fountain is gorgeous. Your eyes are drawn into the 64-foot tower with thousands of gallons of water pouring down every minute.
Daily hours are every day, from 8 am to 9 pm.
23. Downtown Aquarium
Visitors are allowed to do animal 'meet and greet' with tigers, sloths, parrots, birds, and reptiles at the Downtown Aquarium. All-day passes at this aquarium include the aquarium exhibit, stingray reef, and a trip on all the rides.
The Downtown Aquarium is open Friday and Saturday between 10 am – 10 pm and Sunday to Thursday between 10 am – 9 pm.
24. Galveston Island
A fun day trip from Houston is to Galveston. It is a great place to break away from the busy Houston city center. This coastline has wonderful beaches, recreational activities, and a huge waterpark nearby called Schlitterbahn Waterpark. I might add it is one of the BEST waterparks in the USA!
But don't forget they also have artistic and other recreational activities. My suggestion is to make sure to stay a full day there for fun! Since Galveston Island has plenty of stuff to do for everyone.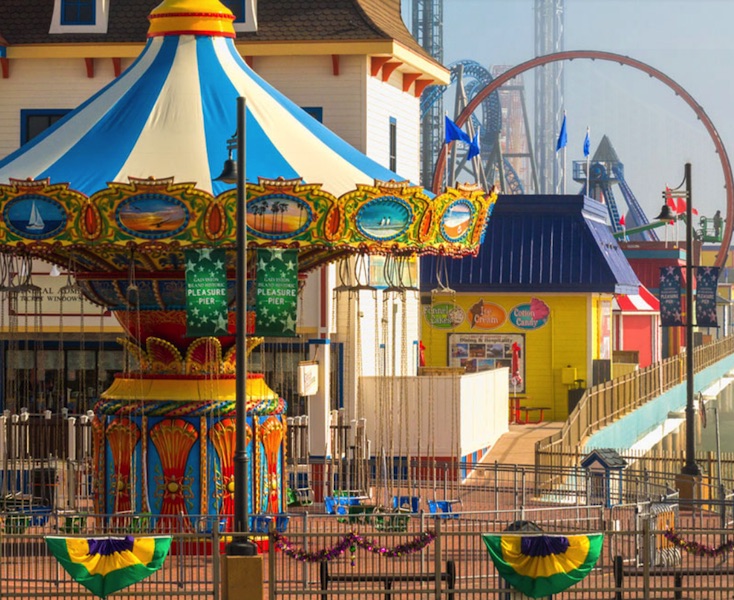 25. Big Bubble in Buffalo Bayou
One of the unique and fun things to do in Downtown Houston is to "burp" the Big Bubble in Buffalo Bayou. In order to "burp" the Buffalo Bayou someone needs to press the little red button located on the side of Preston Street Bridge.
Once the button is pressed, the water begins to bubble and burp and it is quite fun and interesting to see, especially for kids.
26. Houston Funplex
A great place for everyone in the family to enjoy themselves is a trip to the Houston Funplex.
This fun plex is a huge indoor center that has arcade games, go-karts, a roller-skating rink, and bowling.
They have many popular attractions that the kids will love!
27. The Mullet
If you are thinking of what to do in Houston today then visit The Mullet. You can see many unique things when you go to the Mullet.
The Mullet is a place that shows the graffiti of local artists. Visitors can admire the unique murals painted in mesmerizing colors. At The Mullet, you'll see lots of awesome, strange, and colorful murals. In fact, the Mullet is one of the most beautiful places to visit while in Houston, Texas.
In fact, graffiti artists have changed the way the public perceives them. Their artistic skills have helped them go from being seen as taggers to nice works of art and helping their communities.
It is one of the coolest places to hang out and really get a feel for the city's alternative form or sense of community.
28. Houston Livestock Show and Rodeo
It shouldn't be a surprise that Texans love a good rodeo show and now tourists can too. At the Houston Livestock Show and Rodeo, tourists can "Yeehaw" all they want at this amusement-type rodeo.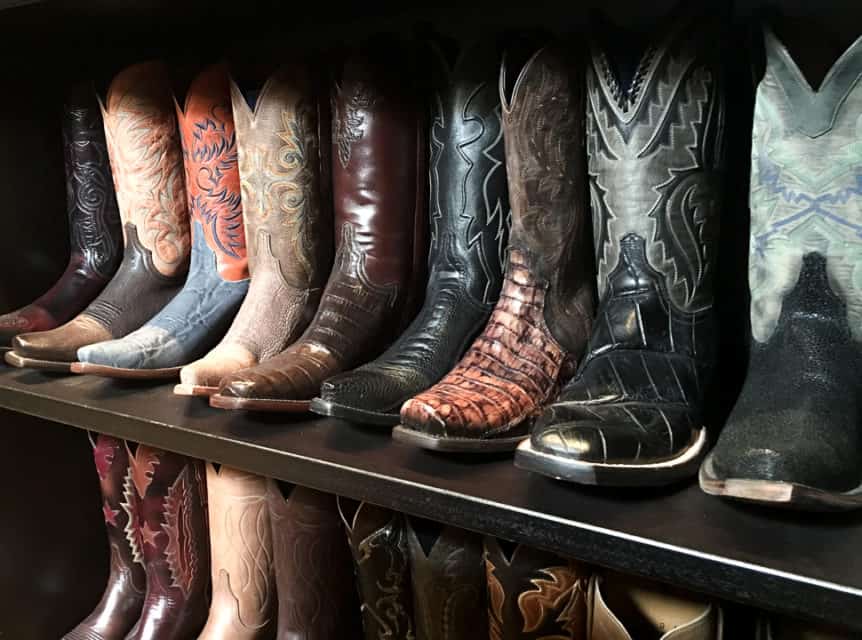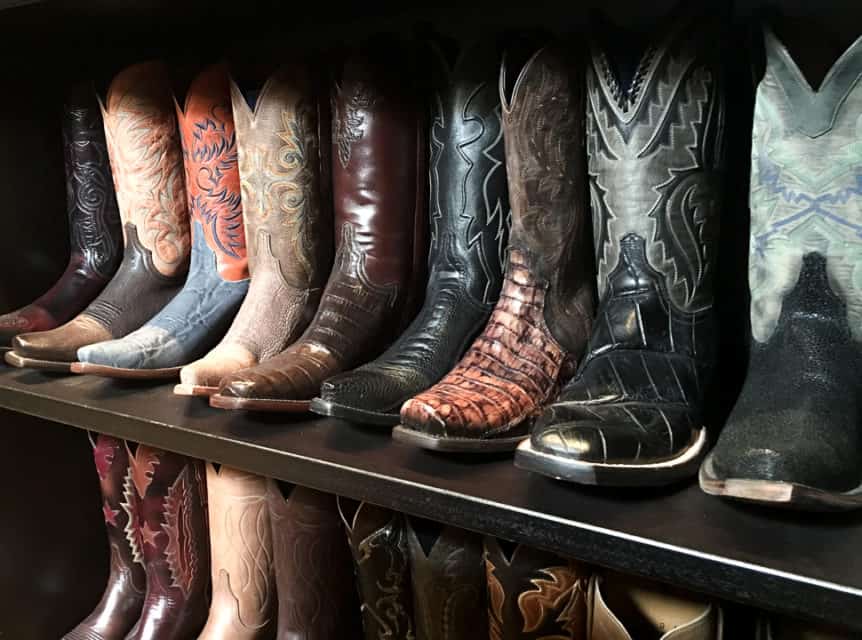 This tourist attraction hosts Bowling Tournaments, Turkey Shoots, Bunco Events, a BBQ-Cook and Jeep Meet, Fall Dance, and a Tamale & Salsa Fiesta Pick-up.
29. McGovern Centennial Gardens
The McGovern Centennial Gardens is open daily between 9 am – 7 pm.
The points of interest at this park include the Bayou Parkland, Bill Goats Bridge, Brays Bayou, Buddy Carruth Playground, and the Celebration Garden.
30. Live Music at McGonigel's "Mucky Duck"
McGonigel's Mucky Duck is the place to hang out and enjoy good Irish drinks and food while in Houston.
Live music is a huge crowd-pleaser with performances from David Beck's Tejano, Jack Saunders, Alice Howe & Freebo, Hot Nut Riveters, Sarah Grace, and Mile Twelve. Honestly, this is one of the coolest places to catch live music in Houston.
McGonigel's Mucky Duck knows how to put on a show! A night at McGonigel's Mucky Duck is one of the most fun things to do in Houston, Texas. And they always have special events.
They are open from Monday to Saturday from 11 a.m. to 2 a.m.
31. The Galleria
Shopping excursions are great things to do in Houston any weekend, especially at The Galleria. The Galleria is a shopping mall that has stores such as Gucci, Adidas, Aldo, Apple, Hugo Boss, Christian Louboutin, Dior, Gap, J. Crew, Levi's, and Macy's. Whatever your tastes are, they can be satisfied here.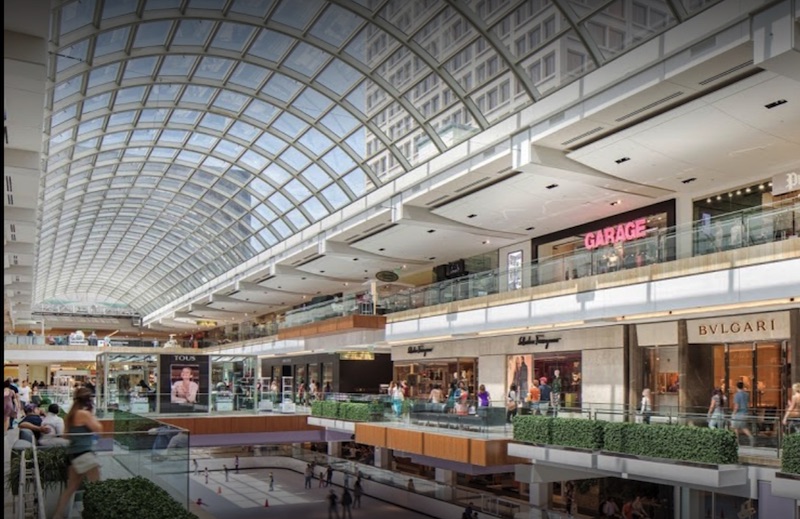 For dining experiences at this shopping mall, I recommend visiting the Cheesecake Factory, Marble Slab Company, Nestle Toll House Café, Peli Peli South African Kitchen, and Pinkberry.
32. Glenwood Cemetery
One of the truly unique places to visit in Houston is the Glenwood Cemetery.
This cemetery is over 150 years old and contains memorials and burial sites of over 25,000 people. It is one of the few cemeteries in Texas that has historical records of most of the burial sites. Some of the notable people buried at this site include William P. Hobby, Edna Saunders, the Bering Family, and Col. William Fairfax Gray.
33. National Museum of Funeral History
If you like visiting a cemetery in Houston, then you must definitely visit the National Museum of Funeral History. At this museum, visitors can see a recreation of the Abraham Lincoln funeral as well as the funeral of previous Popes.
34. JPMorgan Chase Tower
One of the more modern buildings to visit in Houston is the JPMorgan Chase Tower, previously known as the Commerce Tower. This tower was built in 1981, is roughly over 1,000 feet, and has 75 floors.
35. 1940 Air Terminal Museum
The 1940 Air Terminal Museum is located at the William P. Hobby Airport, but aviation might not be the first thing that you think of when coming to Houston. In this museum, guests can explore the world of aviation. (I always fly into this airport which is located 7 miles from downtown Houston!) It is an exciting place for people who are interested in aviation or science
Your view of aviation could be permanently changed after coming here! There's a theater for learning through films here too.
I recommend checking out the August Open Ramp Day and the Wings & Wheels exhibit in September. This museum is currently open to the public. Adults are charged $5 for admission, and children are charged $2.
36. San Jacinto Monument and Museum
A unique Houston activity to engage in is a trip to the place where "18 minutes changed the world". This museum expands on the Lone Star State, its history, the birth of a republic, and features letters written by soldiers'.
In 2020, a new exhibit was made available to the public which showcases the construction of the San Jacinto Memorial Monument.
37. Texas Rock Gym
If you are in the mood to get your blood pumping then you must head to the Texas Rock Gym, as it can be hard to stay active when you're on vacation. Believe me, I know! But Texas Rock Gym is the thing to do if you want to get some exercise in during your vacation. In fact, a day pass is $20 for adults and $14 for children. So the price is right!
This indoor rock-climbing center is a great place to keep yourself in shape as well as experience a unique climbing experience. At Texas Rock Gym, you'll be protected by harnesses and trained staff.
It is open: Monday to Thursday from 10 am – 10 pm, Friday and Saturday from 10 am – 11 pm, and Sunday from 10 am – 6 pm.
38. Saint Arnold Brewing Company
Beer crafting is not an easy task to achieve but the Saint Arnold Brewing Company has been making the best beer in Houston for years. This brewery is open daily between 11 am and 8 pm, has a full menu of food and plenty of beer.
Guests of the brewery must sip on the Root Beer Floats, the malty Lawnmower, H-Town Pils, Headliner, Comeback Wit, and the Low Dose.
39. BAPS Shri Swaminarayan Mandir
You don't have to be religious to enjoy one of the most beautiful attractions in Houston Texas, the BAPS Shri Swaminarayan Mandir.
This Hindu temple is regal, luxurious to look at, has an exquisite stairway to the entrance and a large pond at the base of the entrance.
40. Kemah Boardwalk
Where the fun never stops for the whole family! Be sure and stop by Kemah Boardwalk where you will find a fun atmosphere with a Ferris wheel, boardwalk tower, jungle bounce, the double-decker carousel, and much, much more! They even have a play area for the kiddos.
It is the ultimate family getaway, where you can play machines, rock the dock with free concert series every Thursday night, tons of waterfront dining right on the Kemah bay and so much more. They even have shopping and plenty of things to buy while you visit. Honestly, you will have a blast with or without the kids! Plus, it is the perfect place for delicious food or a date night.
41. Speedy's Fast Track
A high-speed go-kart race is a fun activity to keep your blood pumping and energy up during a Houston trip. You can also play a game of mini-golf and head to the pool! Or better yet, the two-seater go-carts are the best!
This is where to go for a constant blast of exhilarating fun!
42. Pete's Dueling Piano Bar
A sip on a couple of cocktails and an earful of soft piano music is just what one needs after a day of sightseeing in Houston at Pete's Dueling Piano Bar.
If you've never been to a dueling piano bar before, Houston has one of the very best! Plus the energy of the room is constantly buzzing. This is one of the top things to do in Houston for me!
43. Revival Market
Another great Houston attraction is the shopping center Revival Market. This market is home to the best food stores in Houston, such as sweet and cheese shops. This market has a great way of putting its stores together and I think you will like it.

44.

Caracol Mexican Costal Kitchen
Honestly, who is always in the mood for Mexican food? I know I am and if you want to grab some cheap fast food, then Caracol Mexican is the place to go!
In fact, you get to taste an experience like never before from the two Caracol brothers… plus the seafood is spectacular, not to mention the decor!
Going to Caracol is a must if you want to find good and fresh seafood in Houston, Texas. The menu options include dishes such as Ceviche de Langosta, Tacos de Atun, and Cast-Iron Red Fish.
45. Whiskey River Bar & Grill
One of the delightful things to do in Houston at night is to eat at Whiskey River. This Bar & Grill, otherwise known as a "honky-tonk" bar has delicious drinks, "cowgirls" who pour you shots, and monthly Girls Night Out Parties.
This is a place for a great group of people to have a good time with friends. Just make sure you have enough energy to hang for the night!
Don't be surprised if you see more than a few cowboys riding the mechanical bull! But since you are having fun, be sure and stay there till closing time, which is 2 am! Thursday to Saturday!
46. Cockrell Butterfly Center
One of the awesome things to do in Houston today is to visit the Cockrell Butterfly Center.
This center is situated at Hermann Park and provides entertainment for people of all ages.
You can explore the butterfly habitat, interactive games, pollinator gardening, and the Brown Hall of Entomology. You can see how remarkable some of the smallest species are.
But hey, if you are feeling hungry, why not get a bite to eat at the Insect Vending Machine?
Admission is $25 for adults and $16 for children and seniors, ages 62 and up. Open every day from 9 a.m. to 5 p.m.
47. Harry's Restaurant & Café
If you are in the mood to taste some authentic Greek food in Houston, then look no further than Harry's Restaurant & Café on Tuan St.
This café offers breakfast, brunch, and lunch dishes such as Feta Fries, The Larissa Plate, and Greek Yogurt Bowl
48. Sheldon Lake State Park
Located on Garrett Rd, Sheldon Lake State Park is a great place for fishing or bird watching. Visitors are sure to enjoy a walk around the trails while observing the natural ponds, which are home to alligators and other wildlife. The Nature Center is a hit too!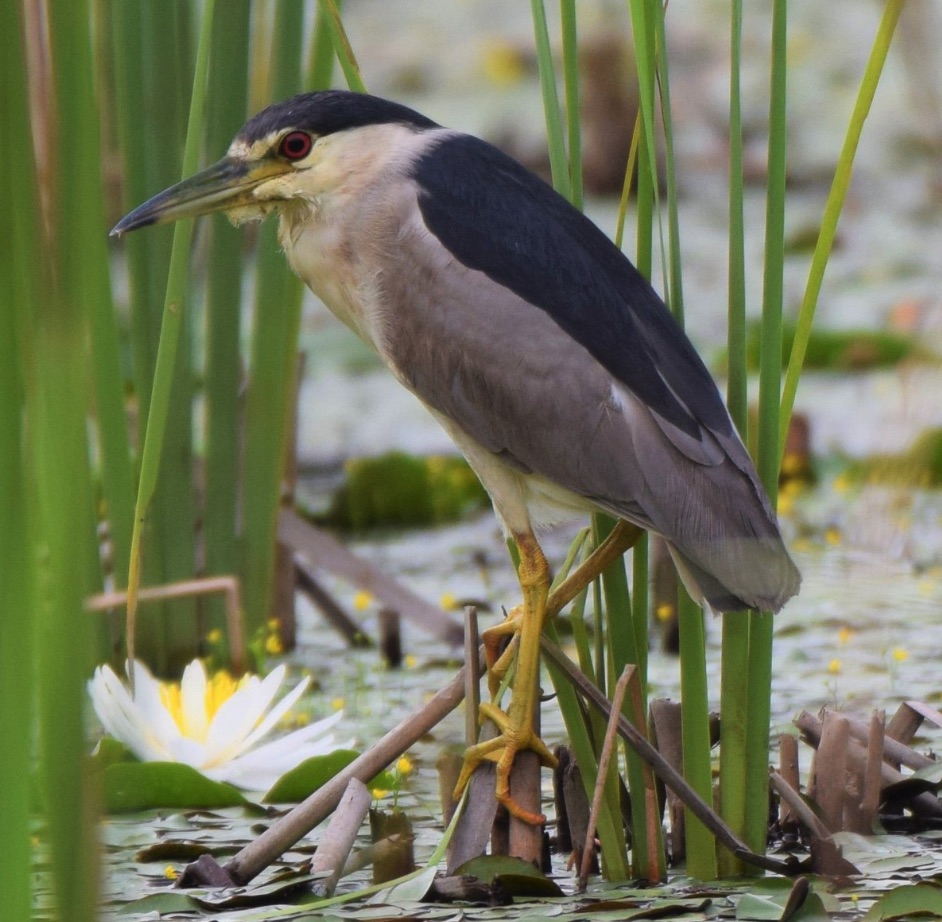 49. Three Brothers Bakery
Another great place to visit in Houston is the Three Brothers Bakery with its roots going back as far as 1949 with a trio of brothers from Poland. Five generations and 200 years later, Bobby and Janice (owners) want to give credit to their group of bakers,
Freshly baked bread, cookies, and of course, coffee cakes and more are available at this award-winning bakery.
They have three locations in the city of Houston: Braeswood, Memorial, and Washington Streets.
50. Twilight Epiphany Skyspace
The Rice University's Shepherd School of Music hosts the Twilight Epiphany Skyspace designed by James Turrell.
This unique art and music piece allows for the light and sound to combine together for a unique visual and sound experience.
51. Killen's Barbecue
Texas isn't the only state that does barbecue, but I would have a hard time arguing there's any state that does it any better. So if you really want to know BBQ, the Killen's Barbecue is the best!
When thinking of things to eat in Houston, then you must not pass up the chance of BBQ from Killen's Barbecue. Texans are known for their love of BBQ and eating at this smoke shack will make your trip to Houston even better.
At Killen's Barbecue, the meats are cooked to perfection! They don't have afterthoughts here!
Located right smack dab in the city of Pearland, Killen's Barbecue is a star of the Houston community and will make you start licking your lips way before you smell it!
Killen's Barbecue is open from Sunday to Thursday from 11 am to 8 pm. and Friday and Saturday from 11 am to 9 pm. There is nothing better!