Regarding the Pigeon Forge attractions & businesses mentioned in this blog, please check their respective websites for an update on their COVID-19 operational updates.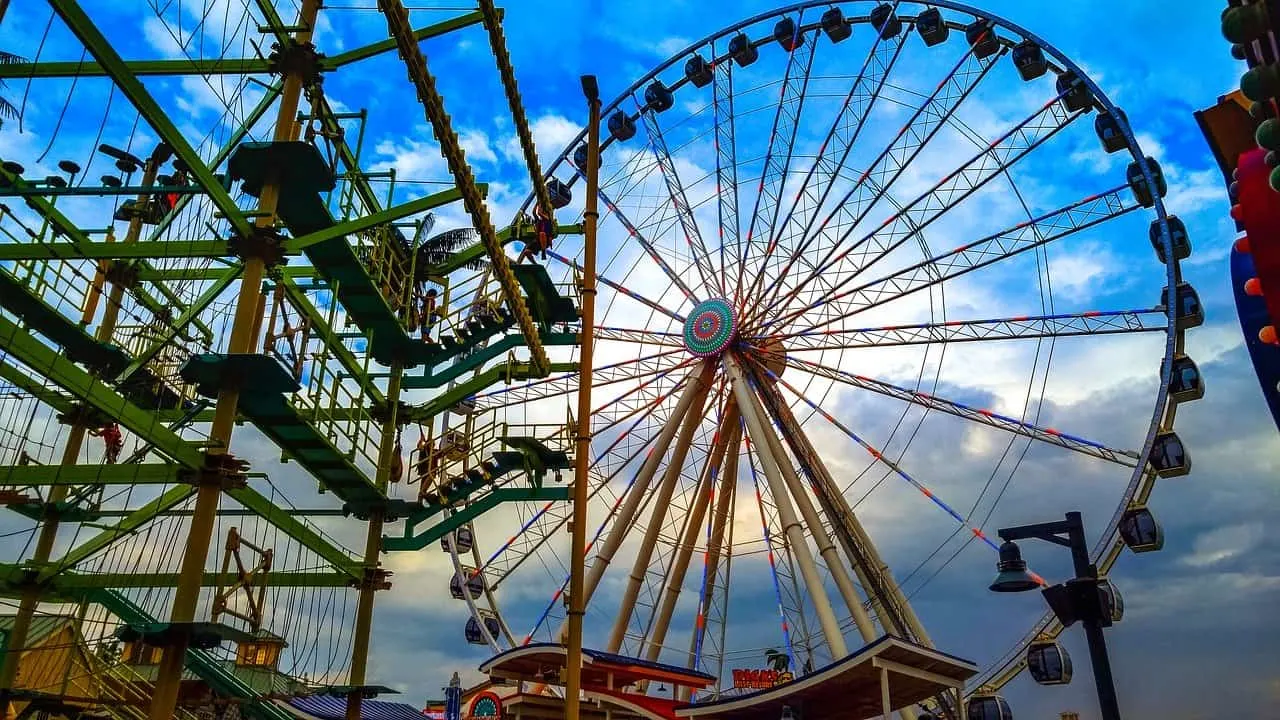 Pigeon Forge, Tennessee is a vacation haven for children and adults, but in a sense, I can see that it has two faces. On one hand, since it is nestled at the foot of the Great Smoky Mountains, it is a place where you can escape the grind of city life and breathe the fresh Smoky Mountain air. It is kind of an old-fashioned town with lots of country charm.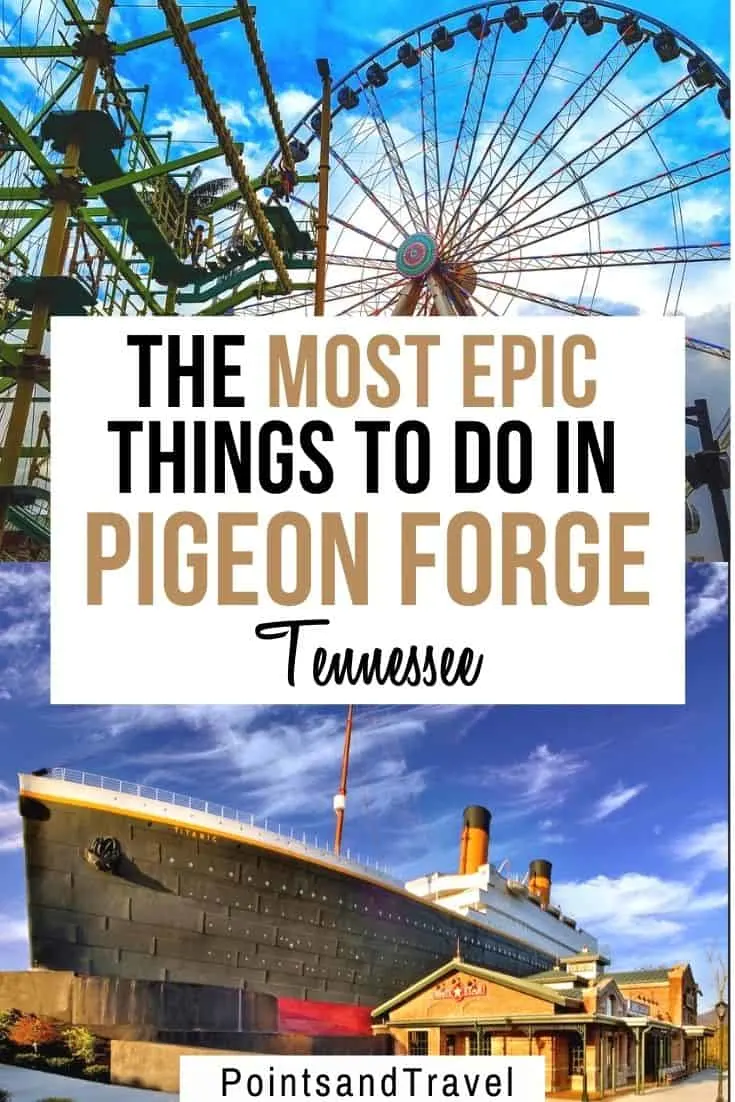 But, on the other hand, it is a tourist-town filled with world-famous amusement parks and crazy entertainment shows, all kinds of attractions, and weird, fun museums. I know one thing for sure; there are plenty of things to do here in Pigeon Forge with your kids, as there is something here for everyone. Probably so much so that you'll want to visit time and time again!
---
For an update on Pigeon Forge's COVID-19 response and local business updates, go to https://www.mypigeonforge.com/planning/travel-resources
---
So let's get started on a long list of fun and exciting things to do in Pigeon Forge with kids, as this scenic beauty is only a short drive away and is great for a family fun vacation!
---
What's in this post:
hide
Fun Things to do in Pigeon Forge with Kids
---
#1 Go See Dollywood
Of course, founded by the famous country crooner, Dolly Parton, Dollywood, and its sister water park, Splash Country, are two of the most popular attractions in Pigeon Forge, Tennessee. Dollywood is primarily a theme park, but it also serves as a replica of the Old South! With the way the buildings are designed and the food that is served, the Old South flavor just oozes out. This theme park is mostly roller coasters and water rides, stretching over 150 acres.
But after you have seen Dolly's replica childhood home, visited her museum, taken a ride on the Tennessee Tornado, and gotten wet in the Smoky Mountain River Rampage, you might as well take yourself over to Dollywood's Splash Country! It is literally just across the street from Dollywood, so grab your kids, your swimsuit and a towel and you will be ready for more water-filled activities.
#2 Let's Visit Dollywood's Splash Country, too!
This Dollywood water park is based on Dolly's own childhood swimming hole experiences. She loved to go swimming, so she created Splash Country with a few of her friends!
Once you are at Dollywood's Splash Country, they have an awesome program to keep track of your kids, called SafeZone. It is a wristband issued from the park that shows you where your group is in the park! This $3 wristband is a lifesaver for those of you who have little and big kids, as it offers you peace of mind to know where your kids are in the park. And one bonus tip before you go; be sure to buy your tickets online BEFORE you head out, so there is no waiting in line to purchase tickets. Also, note that the park is open from May to September.
#3 Dolly Parton's Stampede Dinner Attraction
And who can go to Pigeon Forge without visiting the famous Stampede, the live indoor show and dining event? It is great for families of all ages. So be sure and stop by the Stampede website for any show specials and schedules with detailed menus to make your reservation.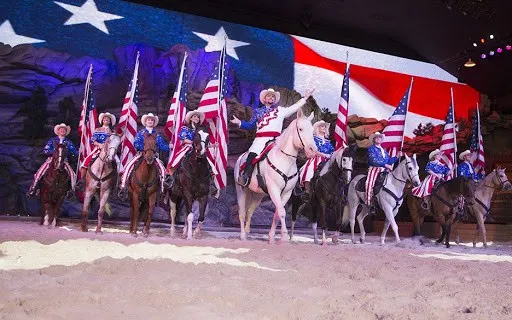 More Fun Things to do in Pigeon Forge with Kids!
#4 The Old Mill Square is a MUST-VISIT!
No one can visit Pigeon Forge, Tennessee without stopping by The Old Mill Square! Here you will find all types of stores: Pigeon River Pottery, Old Mill Creamery, a General Store, Farmhouse Kitchen, Toy Bin, and Candy Kitchen. You can even have a bite to eat if you stop by the Old Mill Restaurant.
The hardest part about this stop is deciding where to begin! Make sure to pick up some ice cream, a few toys or candy for the kids, a nice souvenir to take to your friends, plus a postcard to remember your visit.
#5 The Smoky Mountain Alpine Coaster
Next up should be the Smoky Mountain Alpine Coaster, as it is the longest Alpine Coaster in the USA at more than one mile long! How could you miss this one? It is located just off the Parkway in Pigeon Forge. Once here, you get to call the shots – how fast do you really want to go? The entire ride takes about 9 minutes from the top to the bottom. Your kids will thank you for bringing them here, I can guarantee it!
#6 Walk "The Strip" in Pigeon Forge Parkway
This is a long-standing tradition in many families that visit Pigeon Forge year after year. Here you will find a never-ending selection of bumper boats, themed rides, laser tag, go-karts, and just good ole' American fun!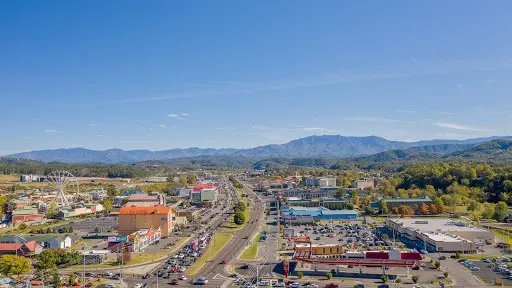 While the big kids play on the rides, you can go shopping in specialty and souvenir outlets that have huge selections of things to buy. Or you can take the little kids to the homemade candy stores – as there several along Pigeon Forge Parkway!
Just so you don't walk your feet off, remember that there are trolley transportation services available from various points along this strip.
Even More, Things to do in Pigeon Forge with Kids
#7 The Titanic Museum Attraction
After all the wild rides and amusement parks, be able to enjoy a relaxing and engaging experience at the Titanic Museum Attraction Pigeon Forge. Remember that famous luxury cruise line that sank back in 1912? Well, here you can learn about the past and see what would have been like to be a passenger on that ship. You will receive a boarding pass at the beginning of your tour and you can explore the whole ship as you tour the hallways, cabins, and parlors that have been recreated.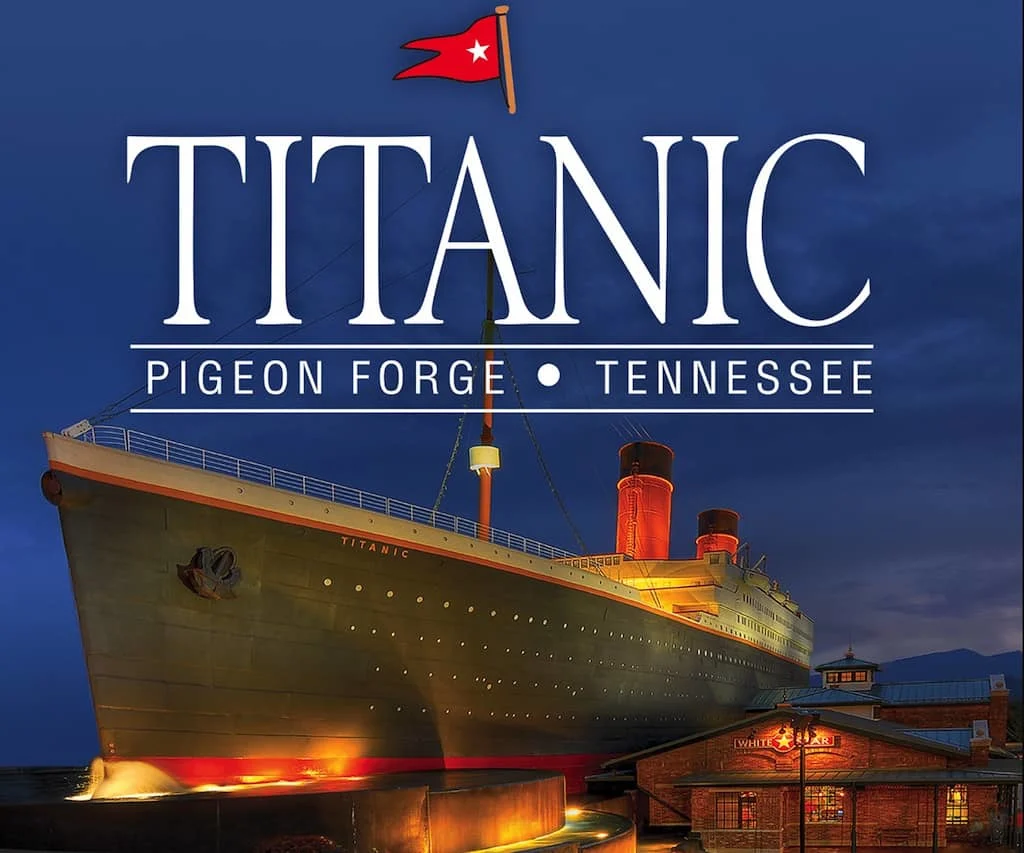 At the Titanic Museum Attraction, you will see over 400 artifacts on display from the ill-fated luxury cruise liner. You can even touch an iceberg and stand on a sloping deck to touch those cold frigid waters!
So there you have it, seven fun things to do in Pigeon Forge with kids. Heck, you could probably even bring the grandparents along, as there truly is something for everyone in Pigeon Forge!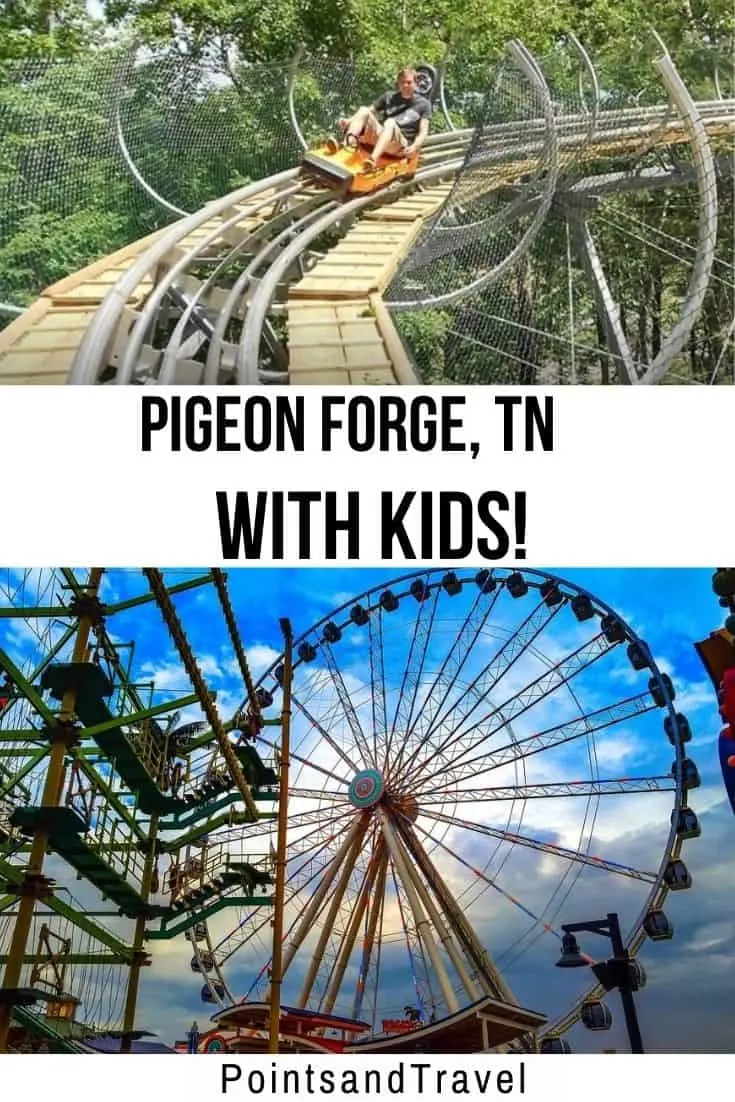 Disclosure: The writer believes in full disclosure and wanted to let you know that this article was written on behalf of the Pigeon Forge Department of Tourism. For more information on Pigeon Forge, visit their official website. As is common in the travel industry, the writer was provided with compensation for this article. #ad