Breakfast is often called 'the most important meal of the day' but I don't always agree with that. What the breakfast does is "breaks that overnight fasting period" you just had when you woke up. So be sure and follow the rule about fasting and your body will thank you! And since breakfast can occur really anytime, I have found some of the best places to have breakfast in Savannah, Georgia!
---
Best Breakfast in Savannah!
---
Breakfast and Fasting
I do think it does depend on what time you ate the night before. If you are a late-night eater, then I think it is better to have breakfast for lunch! But if you are an early bird and get your dinner done before 7:30 at night, I think a morning breakfast is great! Use your overnight time as a fasting period. It replenishes your supply of glucose to boost your energy levels and alertness, while also providing other essential nutrients required for good health. You can thank me later for all of this advice! So let's get started on the best Savannah breakfast in the state of Georgia!
World Famous Clary's Café
A visit to Clary's Café is a special event! As you look around, you will be surprised how a drugstore could have evolved into an eclectic mix of intriguing characters, family pictures, and memorabilia that create its décor. The customers, the staff, and the family members that work here all bring to this mismatched breakfast place. Over on Abercorn Street, they have a menu full of traditional breakfast fare, buttermilk biscuits, to the Elvis! (Thick sliced bread stuffed with strawberries and cream cheese sprinkled with powdered sugar!) So love Elvis tenderly at this Savannah breakfast haven.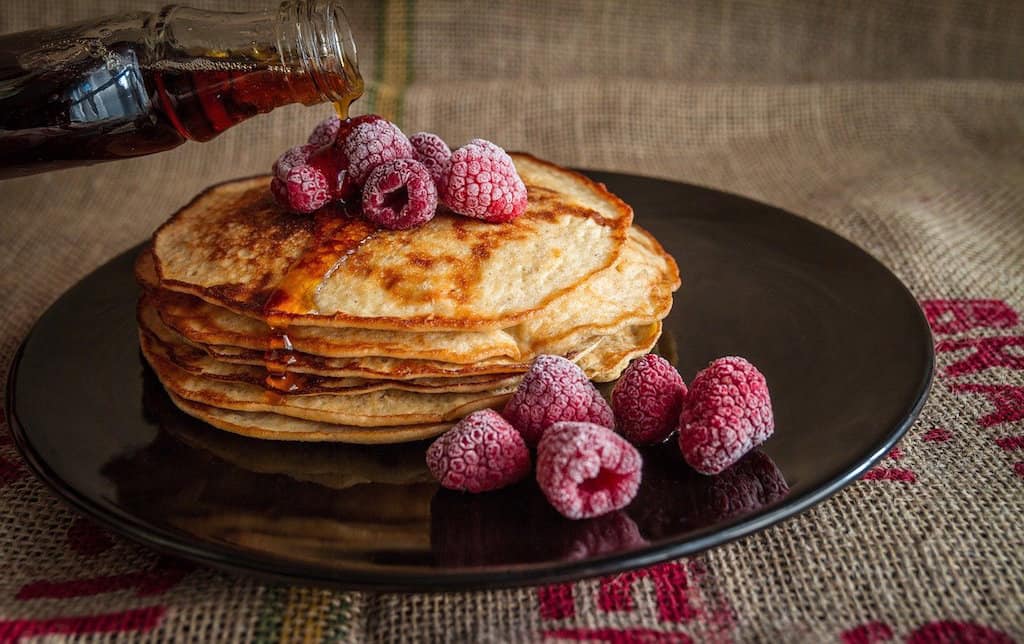 Two Cracked Eggs
At Two Cracked Eggs, they give God the glory he deserves! You can order anything on the menu as long as they are open! So go ahead and try that mixture of both their famous Chicken and Waffle breakfast along with their great Cuban Coffee! And be sure and order the bacon just to look at it! They have a Bay Street and River Street location, so be sure to check out both.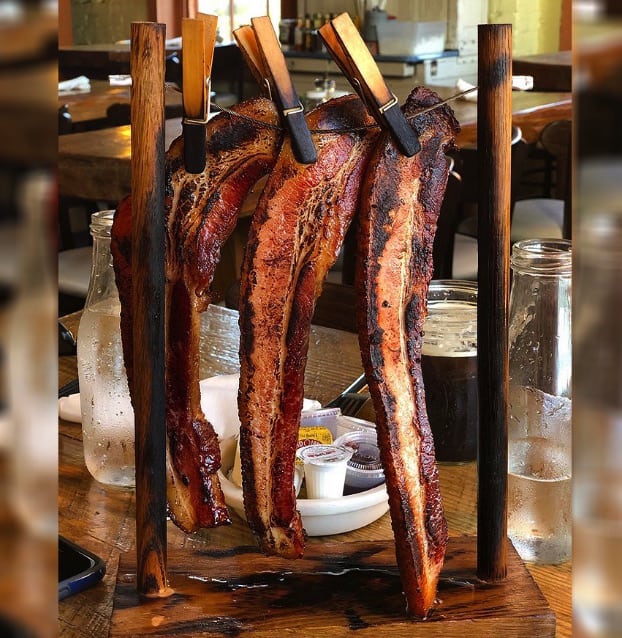 B. Matthews Eatery
Over in the historic district is a neighborhood joint called B. Matthews Eatery in a gorgeous setting. It also serves lunch, brunch, and one of the best breakfasts in town. The Bay Street Scrambler is a more traditional Savannah breakfast or, go for the Mayme's Omelet with goat cheese, spinach, and tomatoes. This one is a fan favorite. And since the setting is historic and has lots of charm, this is a great place to be! This Savannah breakfast replenishes the energy and nutrients in your body, so you can go out for a nice walk around afterward.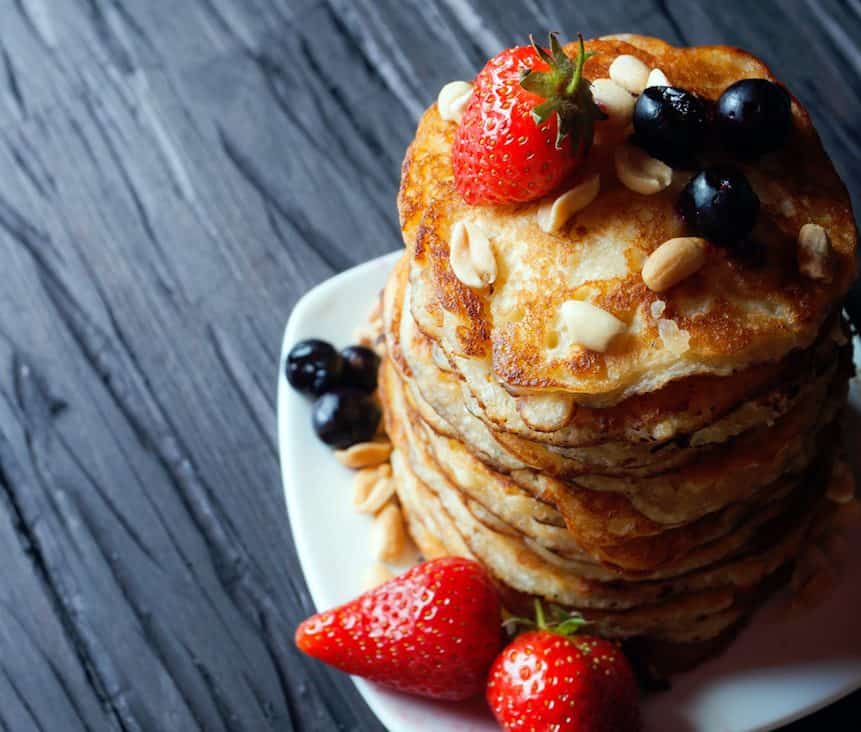 Huey's – A Southern Cafe
Huey's is known for its Louisiana fare, as they focus mainly on Cajun and Creole omelets made with seafood, and of course their hot and powdered sugared beignets with that immoral amount of praline sauce. I mean, who doesn't want to just have one beignet? ME! But really you should only have one because of all that sugar! My husband's favorite is the Garlic Grits! You can sit and watch the "early bird walkers", as this is a popular spot for that along River Street. Sit by the window, look out the window in this 1817 Cotton warehouse and watch the container ships, ferries, and yacht pass you by on the Savannah River. This is a perfect Savannah breakfast hotspot!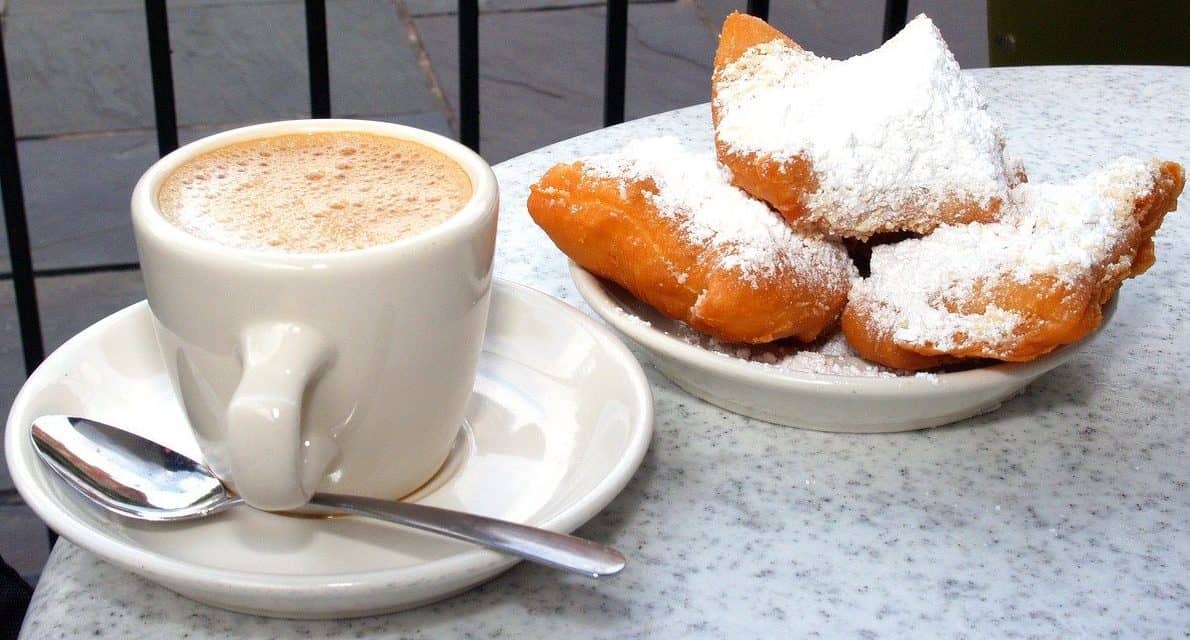 Goose Feathers Café
This could arguably be one of the best breakfast spots in Savannah, as I see a line forming EVERY morning! Their European-style of breakfast and pastries make standing in line worth it! Goose Feathers Cafe's "Eggetarian" Sandwiches are to die for and everyone loves their Breakfast Paninis. Plus, every style of Quiche and savory croissants are available at this Barnard Street café. Also, don't miss the bread pudding! If you did, you would be sorry!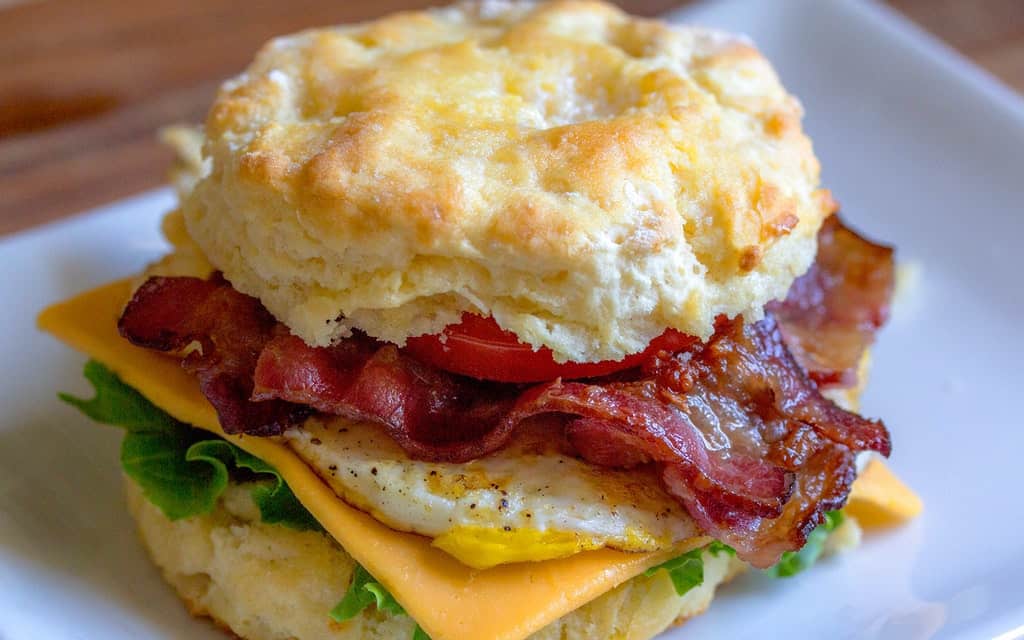 Funky Brunch Café
One of the more eclectic breakfast places in Savannah may just be the Funky Brunch Café, where they serve everything from that funky bread (delicious!) to "The Heifer and the Henhouse" – 6 ozs of sirloin steak, plus two eggs and the Fixin's! But of course, my husband likes "The Traitor" – eggs benedict – Benedict Arnold never had it so good! But you can – at this hot and funky Savannah coffeehouse.
The Grey
Last, but certainly not least – The Grey serves a Sunday brunch to die for! You can have everything from fried chicken and hoecakes to smoked catfish! They also recently opened a new marketplace. It is modeled after the classic New York City bodegas. They even have a Southern lunch counter. So be sure to stop on by for one of the best breakfasts in Savannah, Georgia!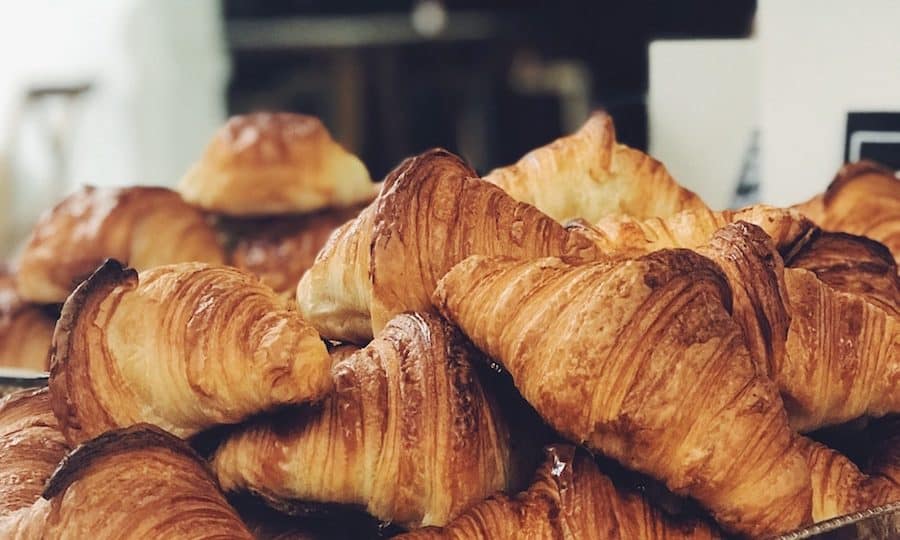 While many studies have shown the health benefits of eating breakfast, I think eating breakfast anytime at any of these breakfast places mentioned above will do you good. It will improve your energy levels and can help with better weight management, as long as you don't overindulge too much! There you have it – breakfast in Savannah, Georgia.
---
Recommended Reading For Your Trip to Georgia:
Savannah GA: Guide to the Best Things To Do
Georgia's Golden Oldie: St. Simon Island
9 Little Known Facts About Savannah (Georgia)
Visit St Simons Island Beach for a Relaxing Getaway
---