Savannah is by far one of my favorite cities in the USA. With just one visit, I fell madly in love with the romantic side of Savannah. It was love at first sight. At visit number two, I was hooked and couldn't wait to return. For some reason, I just vibed with the city. It is hard to explain. But by my third visit, I felt like I wanted to purchase a house and move in! Savannah pretty much has it all, beautiful coastal landscapes, well-preserved architecture and city squares, the perfect cemetery to stroll through, and a rich, vibrant history that really makes you think about the past. This makes me think about the little-known facts about Savannah that you probably didn't know about.
---
What's in this post:
hide
Facts about Savannah!
---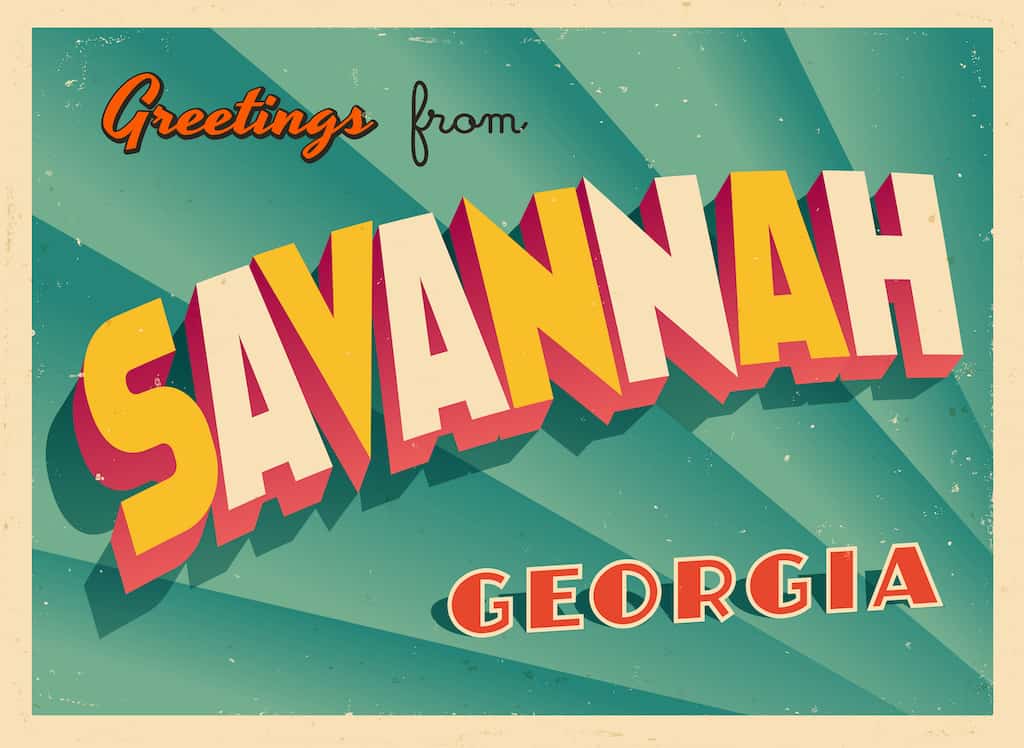 While some things about Savannah's history are very well known – things, like Midnight in the Garden of Good and Evil (book/movie), River Street, or taking a ghost tour, the life of Juliette Gordon Low (Girl Scout lady), and the famous Forrest Gump bench –others are rarely even heard of. So I made a list of some little known facts about Savannah that you probably didn't know.
Rare and Fun Facts About Savannah
#1 Savannah's Spanish Moss is NOT Spanish Moss After All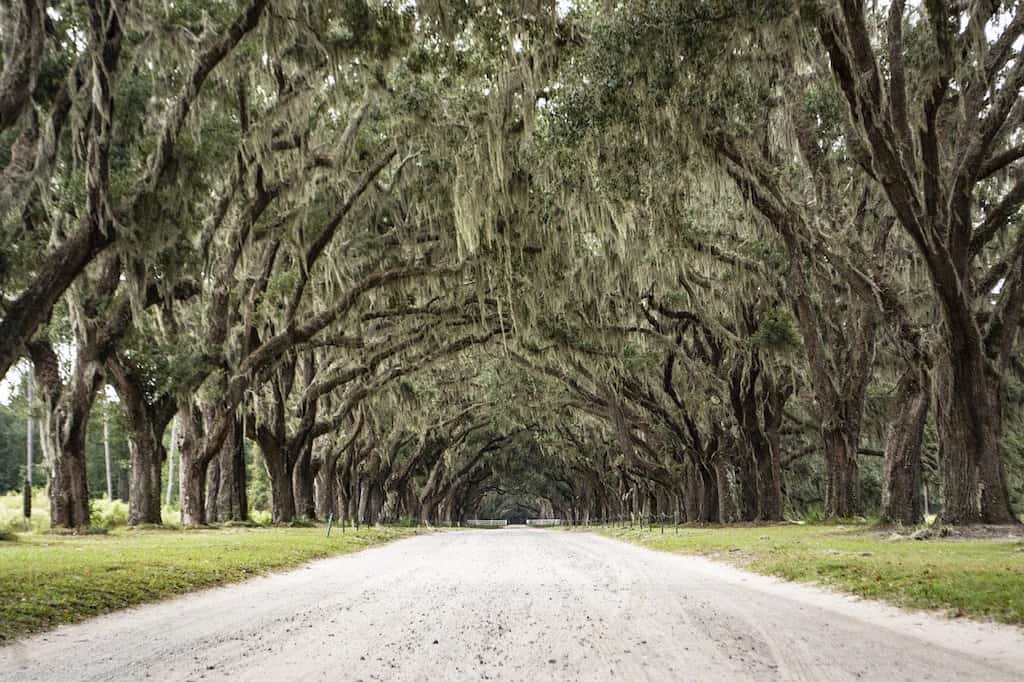 I know, I know, this one is kinda crazy, but it is true! Savannah's Spanish Moss is NOT Spanish Moss after all. It is actually called epiphytes. True epiphytes are plants that absorb water and nutrients from the air! Like who knew? I certainly didn't when. I visited. When I think of Savannah's old oak trees with that romantic and swaying drape of … epiphytes? Yes, epiphytes! Not Spanish Moss. This is still shrouded in mystery to me! But I am glad I finally know this fun fact about Savannah.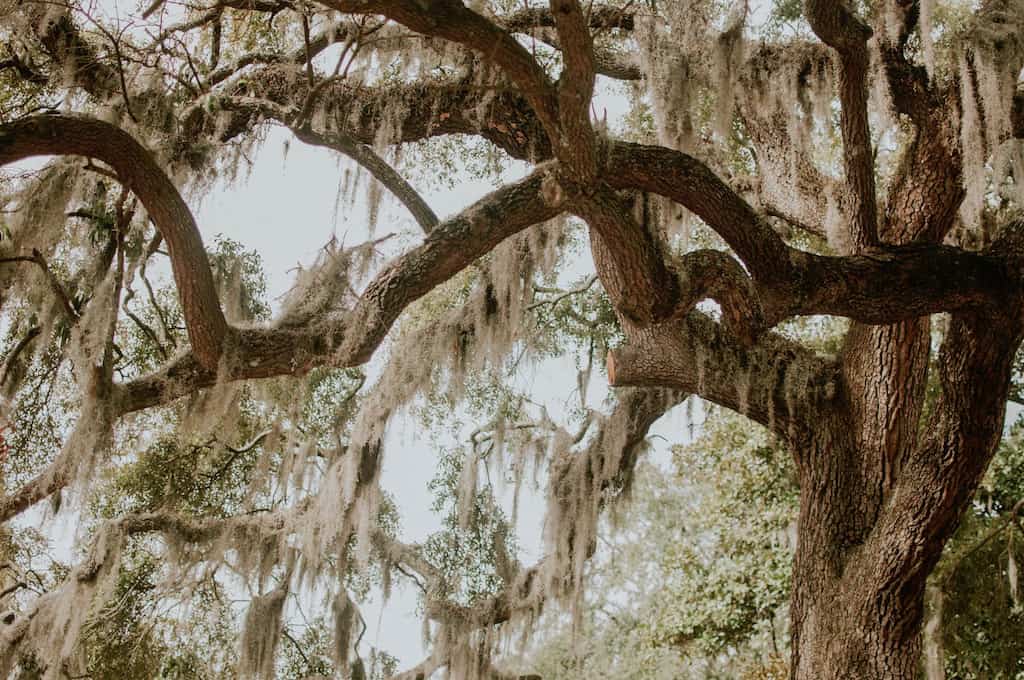 #2 Moon River Brewing Company is Savannah's Most Haunted Site!
Back in 2003, the American Institute of Paranormal Psychology named Savannah "the most haunted city in America." But can you imagine where the MOST haunted site in Savannah is? None other than Moon River Brewing Company, the city's best beer hangout. And in 2014, the Examiner named Moon River Brewing Company the #1 Top Haunted Spot. Yikes!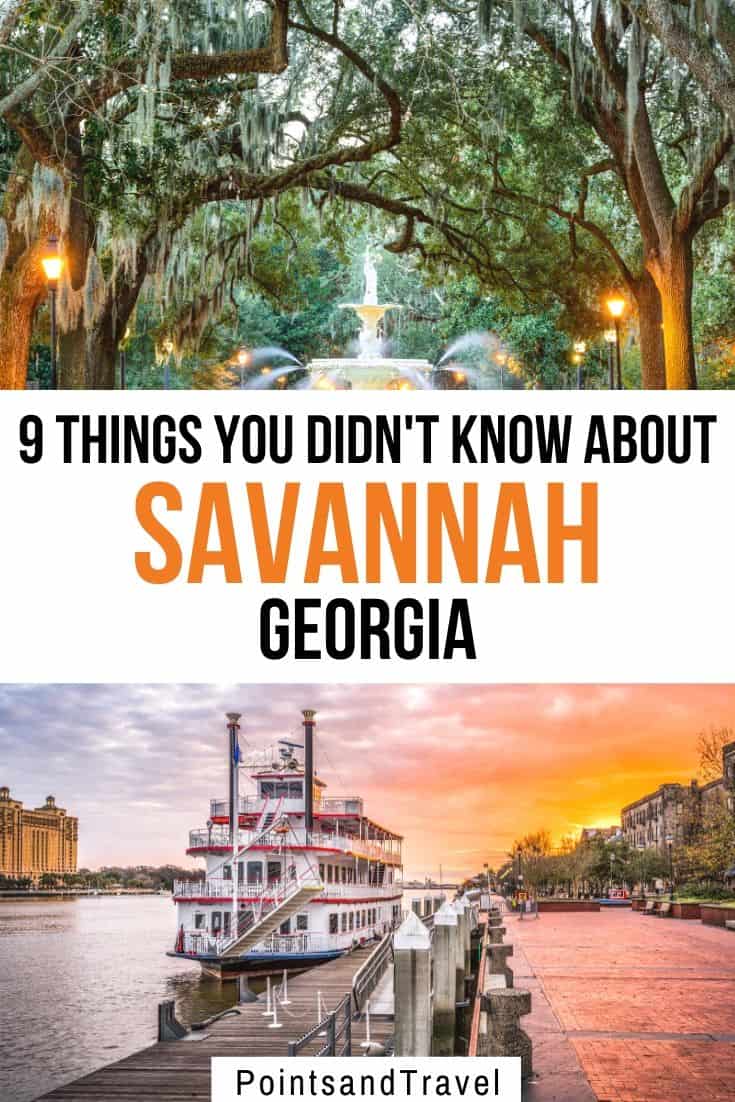 You see Moon River Brewing Company was once a city hotel that was built on Bay Street in 1821. This was the first hotel in all of Savannah and also the home to the first United States Post office! It also had many prominent guests during this time, such as Winfield Scott, naturalist James Audubon (who lived there for 6 months), the Marquis de Lafayette, and the first three Commodores of the United States Navy! It even had a live lion and lioness on display for the marketing of the hotel in the mid-1850s. But it finally closed its doors in 1864, right before the arrival of Union General Sherman.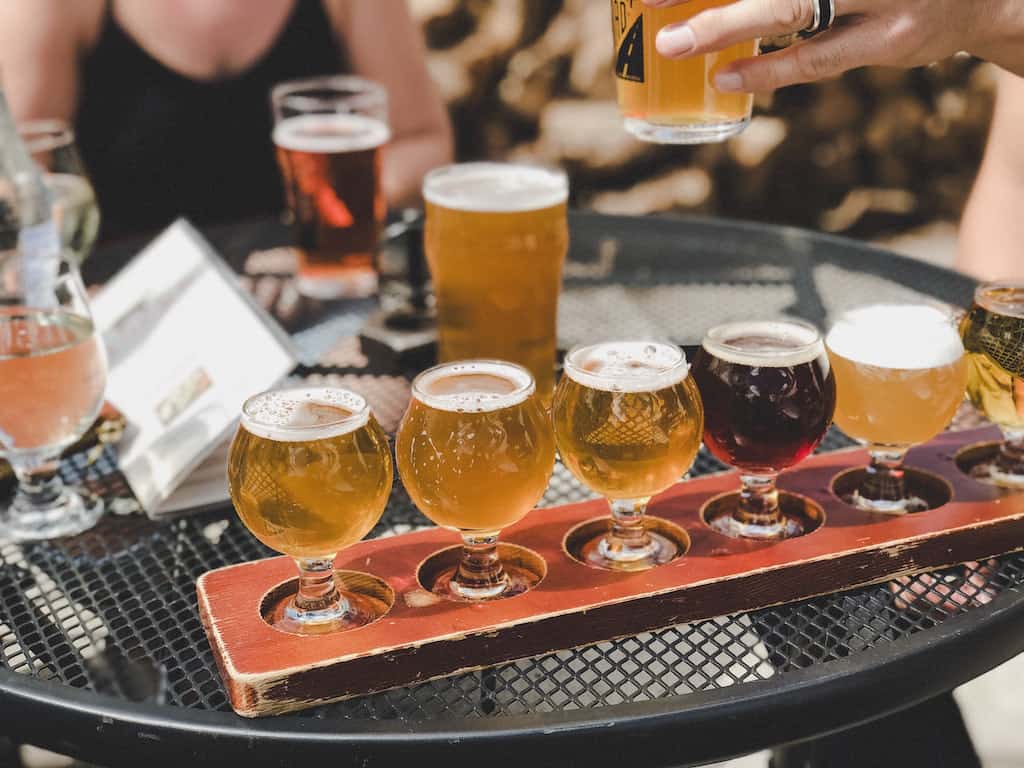 This oldest and most historic building in Savannah is alleged to be haunted and tour guides have reported apparition appearances from ghosts for years. Even the staff member thinks the building is haunted and has poltergeist activity. We are not quite sure what is going on, but be sure and stop and enjoy this fun fact about Savannah by seeing it for yourself. So cue the scary music and bring your liquid courage with you!
#3 Girl Scout Founder Juliette Gordon-Low was Deaf
Many people may know that Juliette Gordon Low was born in Savannah and that she founded the Girl Scouts of America. But one thing many don't know about Juliette was that she dealt with severe hearing loss throughout her life and began to lose her hearing when she turned 17. She turned completely deaf in one ear after a piece of rice was thrown at her wedding and punctured her eardrum. She was 29 and completely deaf in one ear. Isn't that a crazy little-known fact about Savannah's history and Juliette?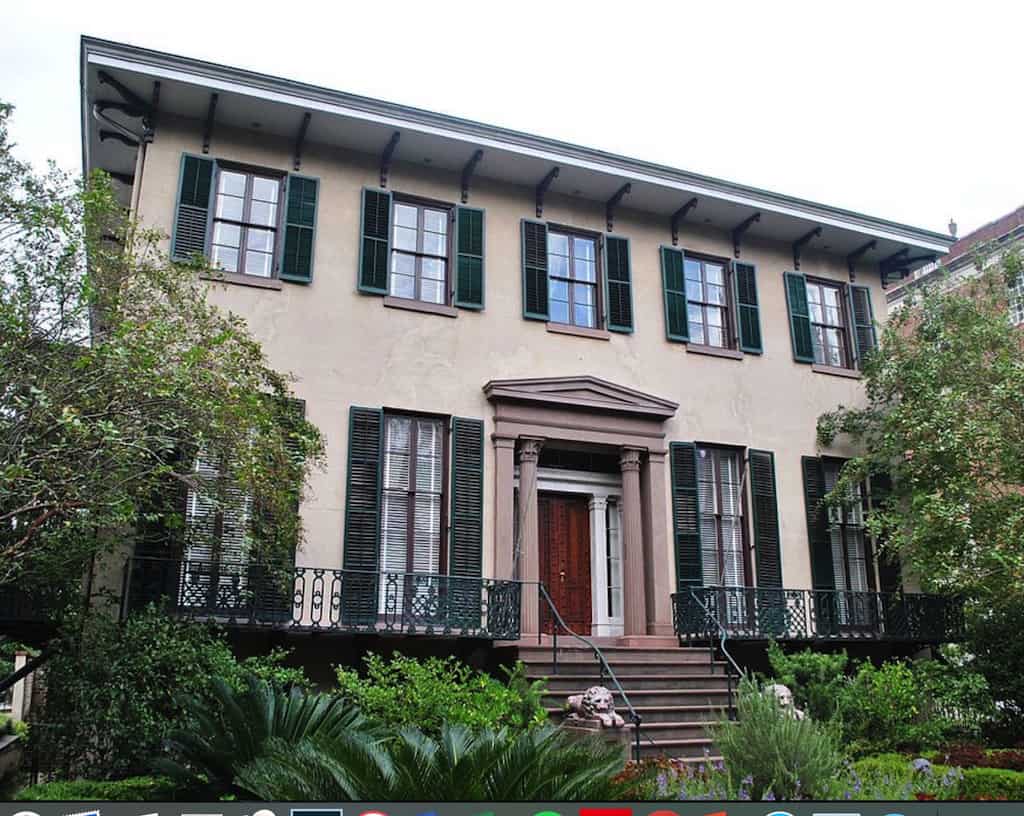 ---
Looking for interesting weekend getaways in the South?
---
#4 Forrest Gump was filmed in Savannah
Do you remember that scene from "Forrest Gump" where Forrest delivers the line, "Life is like a box of chocolates"? Well, guess what, that scene from the movie Forrest Gump was filmed in downtown Savannah, Georgia! Now although most of the movie was filmed in Alabama and South Carolina, Forest did narrate his life's story in Chippewa Square (seen below) as he sat at the bus stop. There were also other scenes filmed in and around the Savannah area. One of the Forrest Gump benches that were used in the movie is on display at the Savannah History Museum (in case you want to stop by and see it!). What a fun fact to learn about Savannah!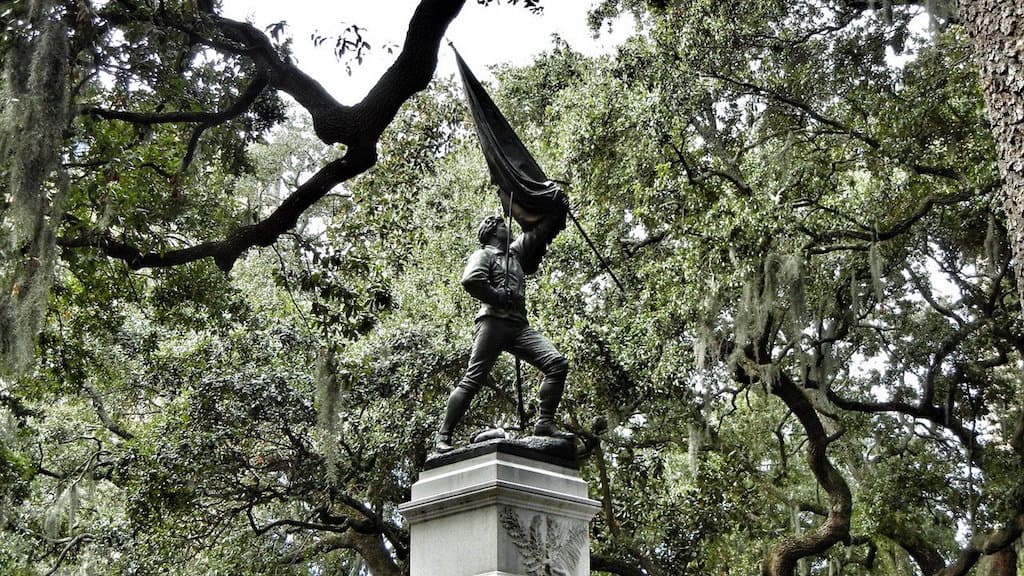 #5 Savannah was a Christmas Gift to President Lincoln
Also, I mentioned this in my Complete Guide to Savannah, GA article as "#15 Say Thank You to the General". This little know fact is that Savannah was a Christmas gift to President Lincoln during the Civil War. The Union General Sherman had burned Atlanta down to the ground during his "March to the Sea" during the Civil War. But when he arrived in Savannah, her beauty inspired him to save her. He sent a telegram to President Lincoln offering the city to him as a Christmas gift. And thank God for General Sherman for not burning down this gorgeous city! This is a great fun fact to know about Savannah.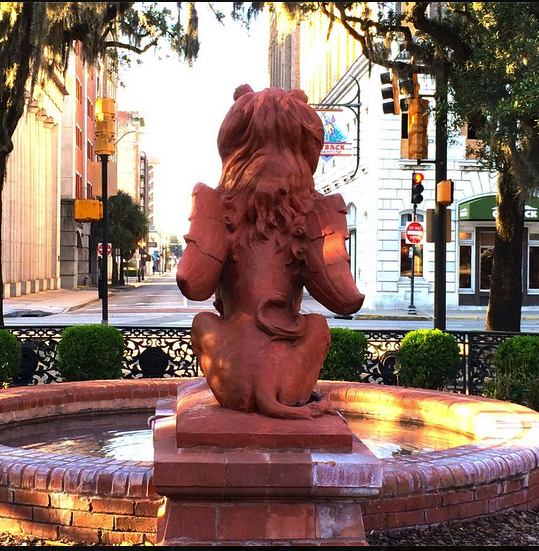 A telegram sent to the Nation's Capital, December 21, 1864:
"I beg to present to you, as a Christmas gift, the city of Savannah…"
Signed, General Sherman
---
#6 Savannah Had the 1st Black Church in the Country
Many people do not know that the First African Baptist Church is the oldest black church in all of North America. It was founded in 1777, a mere 44 years after the city was founded.
It is a cherished historical landmark in the city and played a major role as a safe house for slaves during the times of the Underground Railroad. You can still see the holes in the floorboard that was used for ventilation in these tight and concealed hiding spaces.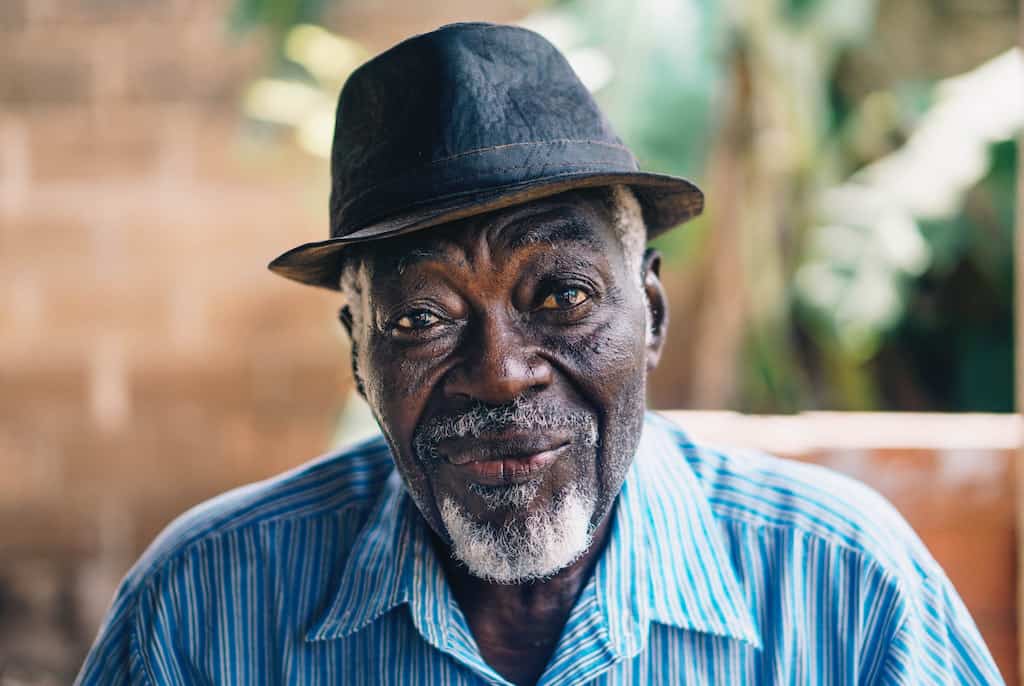 #7 General Oglethorpe (and 120 Passengers) Founded Savannah!
Many people don't know that there was a ship named "Anne" that landed on a high bluff along the Savannah River in February of 1733. They pulled right up to the land and aptly named this area "Georgia" as the 13th and final American Colony after England's King George II. Savannah Georgia was its very first city! Under the original plan, the passengers could worship as they pleased, but rum, lawyers, and slavery was forbidden.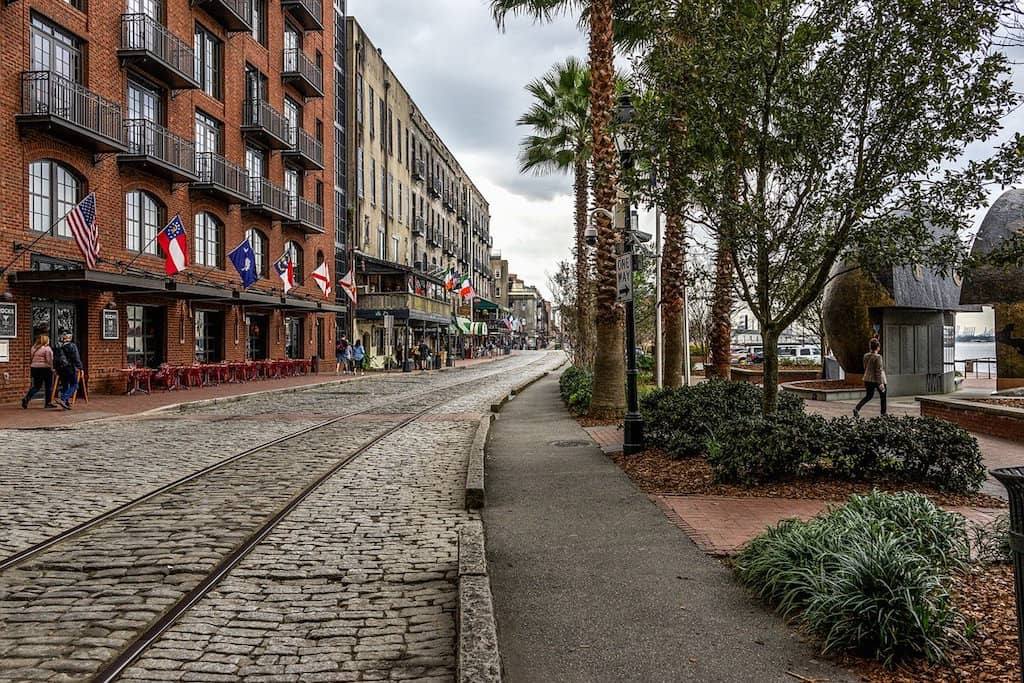 General Oglethorpe was great at making friend and he befriended the local Yamacraw Indian Chief Tomochichi and the Chief granted permission for Oglethorpe to settle his passengers on the high bluff and create a city for them to live. Which leads me to the next thing many people don't know.
#8 Savannah is the USA's first Planned City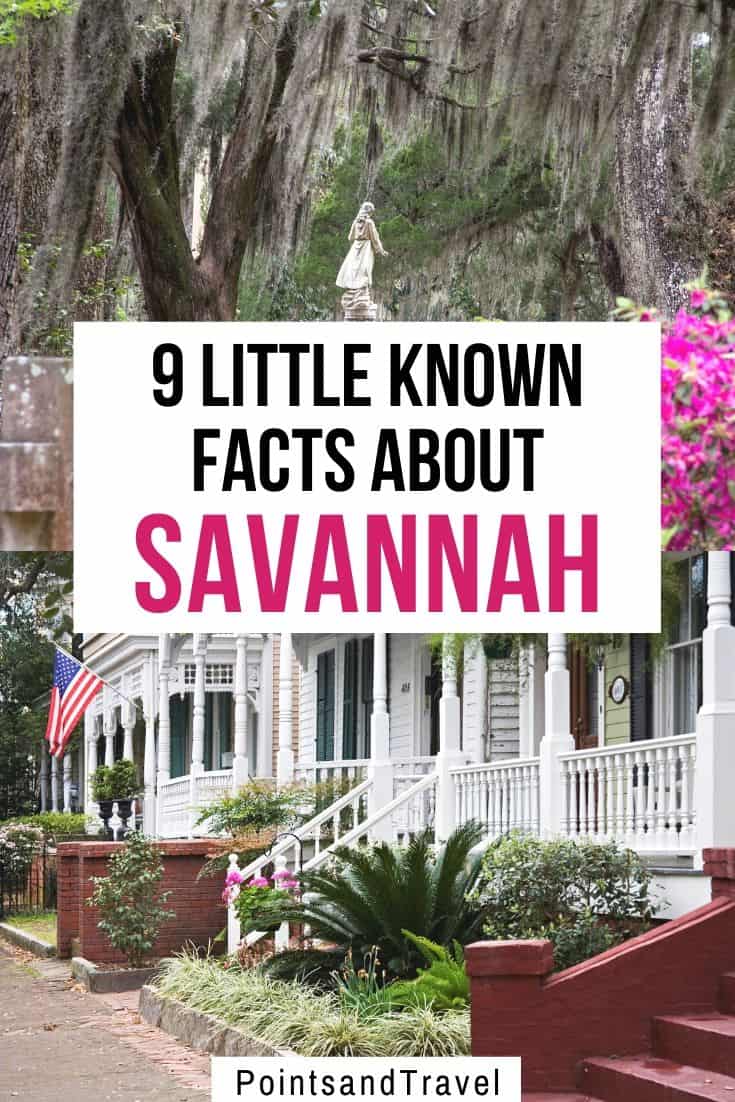 General Oglethorpe was a smart guy, and he knew that he wanted an organized city, so he laid out plans for the city in a series of grids. This allowed for wide-open streets that had plenty of public squares and parks for town meetings. In fact, Savannah had 24 original town squares of which 22 squares are still in existence today.
#9 While in Savannah, You Can Take Your Cocktails To GO!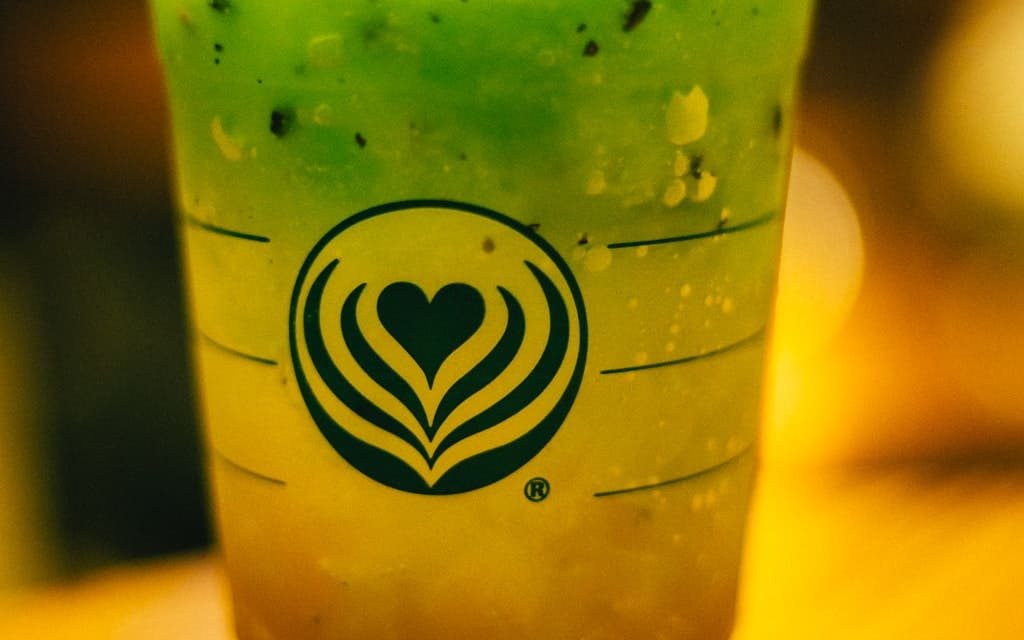 Ok, so here is another one, I didn't even know if I should mention it, but it is kinda cool when you visit Savannah. Let's say you are out for a drink and then have dinner plans, but you are running a bit late… well, you can take your cocktail drink to go! That's right! Here you don't have to leave your almost full cocktail on the table. You can take it in a to-go cup! That is as long as you stay within the historic district boundaries which are West Boundary Street to East Broad Street and from the River to Jones Street. So next time, as for a to-go cup and take it with you, as cocktail drinks are not only delicious but expensive!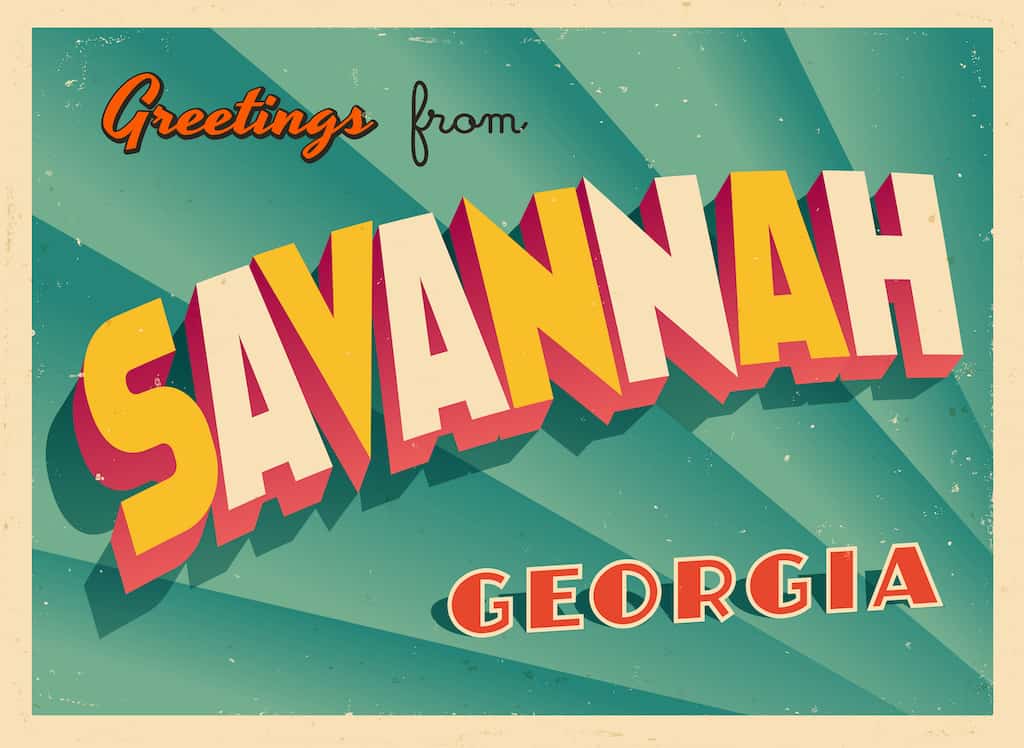 So there you have it, nine little known facts about Savannah, Georgia.
And if you are interested in traveling in the area, you might be interested in this article about affordable weekend trips in the Southeast of the United States.