Many wonderful thoughts come to mind when I think of the city of Philadelphia. For starters, the Declaration of Independence was signed here and that is a huge deal! And who can forget the 90's hit shows, Brotherly Love and The Fresh Prince of Bel-Air? With the catchy theme song that started like this, "In West Philadelphia, born and raised…". Other first-time things about Philadelphia that come to mind are the Zoo, the City Tavern, historical landmarks, the Rocky steps and franchise, live music, and the famous Philly cheesesteaks. And I won't even mention LOVE Park located on the arch street, which overlooks the plaza in the city center.
---
What's in this post:
hide
One Day in Philadelphia Itinerary
(2022 Guide)
---
---
For those of you who are unfamiliar with the city known as "The City of Brotherly Love", I am going to let you in on some interesting fun things. In my opinion, it is nice to go to a new city with some perspective on its historical attractions, special events, popular attractions, and interesting places to visit.
Plus, any visitor on a business trip or taking a day trip to Philadelphia from New York City or Washington DC will have numerous options for sightseeing as well. To start off, Philadelphia or "Philly" is the 6th most populated city in the USA (1.581 million) and the largest city in Pennsylvania (although it is not the state's capital). The city was founded by William Penn in 1682 and is home to the first US library and first zoo. Thanks to its port and involvement in the sugar trade, many sugary candies like "Mike and Ike" and "Peep" were created here.
If you are thinking of spending one day in Philadelphia, then I would recommend you visit the best places on this Philadelphia itinerary. So, without further ado, keep on reading.
#1. Independence Hall
Why was Independence Hall important to the American Revolution? Independence Hall is the birthplace of the United States of America. It was here that the Declaration of Independence was drafted and signed in 1776. Independence Hall was constructed in 1732 and completed in 1748 in the upscale society hill neighborhood. The original clock towers of this building were removed and replicas were installed in their place in the early 1970s. Much of the Independence Hall has its' original parts such as the wooden steeple and most of the woodwork.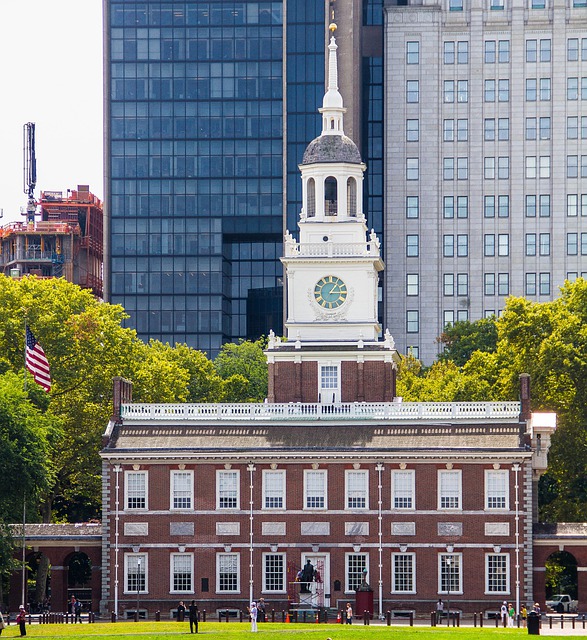 Due to COVID restrictions, tickets are available for tours only and only 17 visitors at a time are allowed on site. Each tour lasts roughly 15-20 minutes and include a visit to the Assembly Room on the first floor (room in which the Constitution was signed). You can book your tickets in advance here.
As a movie and history buff, I loved watching the Nicholas Cage movie, National Treasure, which featured the city of Philadelphia. One of my favorite scenes is when Nicholas Cage was at Independence Hall and him standing in the Assembly Room. In reality, neither the building nor this room was used in the making of the movie and a replica was made in its place.
Plus, you can take a few big bus tours in less than 5 minutes that is just down the street from Independence Hall, where you can see the oldest, refurbished public water fountain in the USA known as the franklin square fountain or even franklin court or the benjamin franklin museum. A great meeting place for the bus tour is around 600 Market street. Or you can visit Congress Hall, or even the Bishop's white house, as this area has a lot of historical sites. A bit further up is Spruce street is harbor park and the national museum of American Jewish history. So no matter what you fancy, you will find interesting places here for everyone!
---
Professional Tip: The Museum of the American Revolution is one of the best places to visit to learn about Philadelphia's history. I did it in one hour, but many people spend lots of time there. If you decide to skip the museum on your 1 day in Philadelphia trip, then I suggest that you start your day at the museum building.
---
#2. Philadelphia Museum of Art
A wonderful spot in Philly where you can experience the true beauty of art is the Philadelphia Museum of Art. This museum is easy to get to and is a short walk from Center City. It is recommended that you book your tickets in advance (adult ticket- $25, ages 18 & under- Free). The museum is open Saturday, Sunday, Monday, and Thursday from 10 am-5 pm and Friday from 10 am-8:45 pm.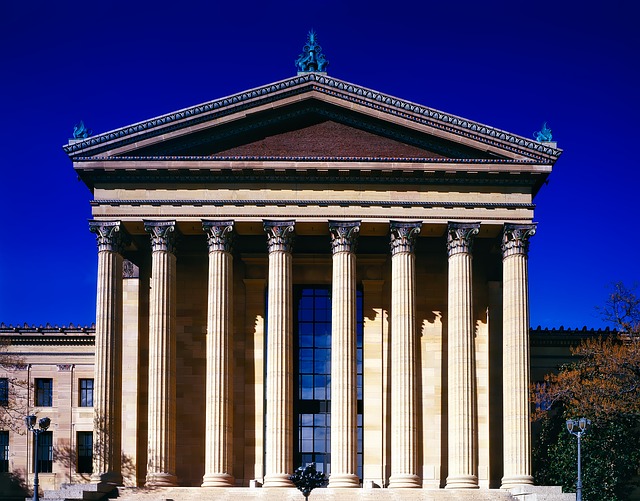 During your visit, you can explore 3 floors of American, Asian, European, Modern, and Contemporary Art. The Arms & Armor exhibit has a beautiful collection, is located on the 3rd floor, and has a garden view. A section on the 2nd floor is dedicated to special exhibitions. Renovations and construction at this museum were completed in May 2021.
The new additions to this museum include the Lenfest Hall, Robert L. McNeil Jr. Gallery, and the Daniel W. Dietrich II Gallery. The exterior part of this museum is extremely famous as it is known as the "Rocky steps". People constantly run up the staircase of the museum to mimic the famous scene in the movie, Rocky III. Don't forget to take the perfect picture with the RockyStatue before heading up the 72-step staircase!
#3. Betsy Ross House
One of the historical homes in Philadelphia is the home of Betsy Ross. Betsy Ross was widowed three times and also worked as a silk seamstress to support her children. As the old story goes, George Washington and other members of the Congressional committee met with Betsy Ross in order to create a flag for the newly independent USA. Although some historians discredit this story, letters from Betsy Ross to her grandson explain their version of the making of the first American flag.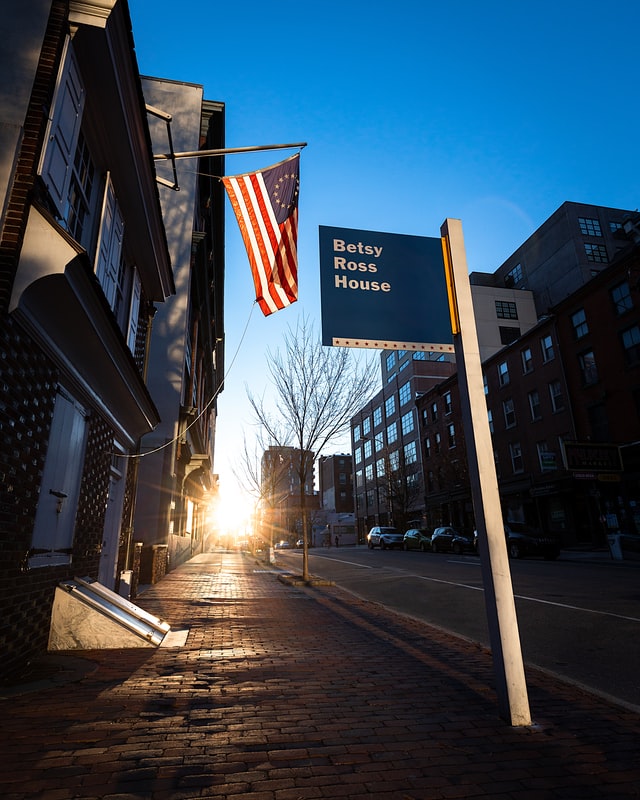 At the Betsy Ross House, you may go on a self-guided tour where you can visit the bedroom, basement, and upholstery shop. Outside this house, free storytelling events occur every Thursday to Monday between 11 am-4 pm (July 2nd to Sept. 6th). Another cool event at this house is movie night on September 3rd and October 1st. The $7 admission includes a tour of the house and a movie (which begins at sundown). Lastly, the oddest and creepiest event at the Ross House includes the Spooky Twilight Tours. These tours will occur every Friday in October beginning on October 8th.
#4. Declaration of Independence
The signing of the Declaration of Independence is one of the most important events in American History. This declaration was written by Thomas Jefferson at the Declaration House, aka Jacob Graff House. This document is a testament to the values of the American people and our Founding Fathers.
The Declaration of Independence states why the Thirteen Colonies of America should be granted independence from British Rule after a year of the war. The representatives from the 13 colonies gather together at Independence Hall to approve the general philosophy of government and state they wanted peace with their great Britain friends. Among the 55 signers of the declaration, the most commonly known signatures are those of Samuel Adams, John Adams, Benjamin Franklin, John Hancock, and Thomas Jefferson.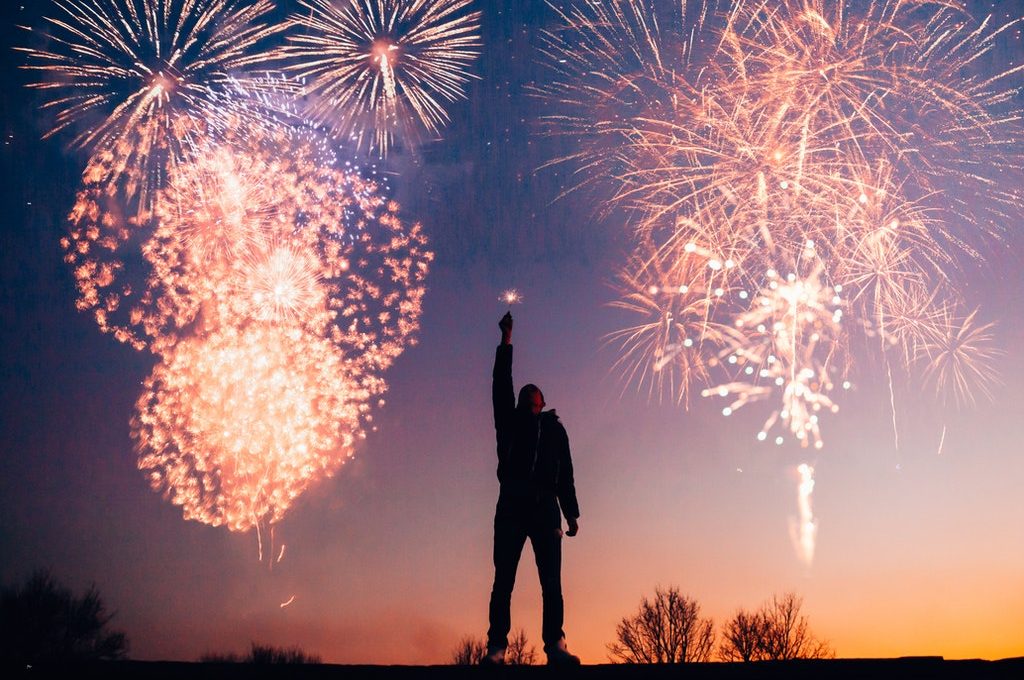 One of the wonderful traditions linked to this document is the Annual Reading. National Park Service Rangers dress in colonial costumes and read the Declaration of Independence aloud behind the Independence Hall. This annual event occurs on July 8th of each year and although this one has passed, you can always catch it next year!
#5. City Hall
One of the tallest buildings in the world between 1894 and 1908 was the Philadelphia City Hall. It took over 30 years and more than $24 million to build this architectural masterpiece. City Hall stands at 548 feet high and has an exterior built from granite, marble, and limestone. The most notable statues near this building are those of William Penn, President McKinley. and Octavius Catto. City Hall was built in the Center Square of Philly so that is could be accessible to many people and viewed as the heart of the city. I think this is the best way to see it. Plus, Rodin Museum is only a 5-minute cab ride away and is in very close proximity.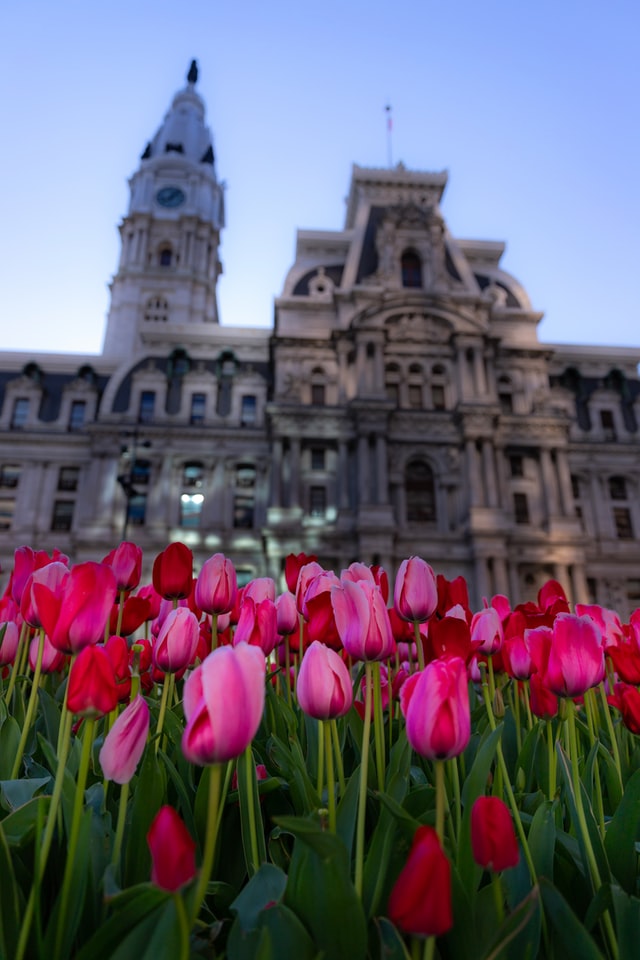 The interior of City Hall includes a Conversation Hall, Law Library, Supreme Court Room, City Council Chambers, and an Interior Gallery. There are almost 700 rooms inside City Hall and although most are used for government purposes and meetings, most are off the limits to the public or are being restored.
According to the Independence VisitorCenter website, City Hall has currently reduced its hours and tours due to COVID-19. However, starting September 11th, 2021 there will be limited tours starting at 12 pm and 1 pm held on the 2nd and 4th Saturday of the month. These tours will include a visit around the exterior of the building, history, and a guided walking tour.
You may also book a City Hall Interior and Exterior Tour, which runs at 1 pm Monday, Wednesday, and Friday and on Tuesday and Thursday at 12 pm and 1 pm. I recommend you book your tickets quickly because there are only 20 slots available for each tour. I think 12 noon on a Thursday is a good time to see this national historical landmark with a tour guide.
#6. Eastern State Penitentiary
One of the notorious prisons in Pennsylvania is the Eastern State Penitentiary. This former prison, known as ESP, is located at 2027 Fairmount Ave. Nowadays this prison is closed and has been transformed into a museum. It is considered on the National Historic Landmarks and hosts daily tours between 10 am to 5 pm.
This prison opened in 1829 and was officially closed in 1971. The most famous warden of this prison was Samuel R. Wood. The small entrances, cell blocks, and halls were designed by John Haviland. The cells were extremely small to avoid any escape attempts. The cell blocks have metal doors that are covered by wooden material to reduce the noise. The most famous prisoners of this penitentiary were Willy Sutton (who escaped in 1945 after digging a 97-foot tunnel), James Bruno, and the famous Al Capone.
Throughout the prison, you can see Art Exhibits such as "Ghost Cats", "Midway of Another Day", "My Glass House", "Living Space" and "Purge Incomplete" This prison has often been seen on television shows such as Ghost Hunters, Cold Case, and Ghost Adventures. Each year this prison hosts a Haunted House Halloween event which begins on September 24th, 2021. Click here for tickets and more information about this Halloween Night extravaganza (features 15 attractions).
#7. South Street
For those of you who are in search of the coolest and most unique spot in Philadelphia, then you must head to South Street. South Street is considered the area in which live music is blasted on high, shopping excursions occur, and people come to eat yummy food. South Street basically has something for everyone to enjoy and is considered a "melting pot of groups and cultures" according to the website VisitPhilly.com.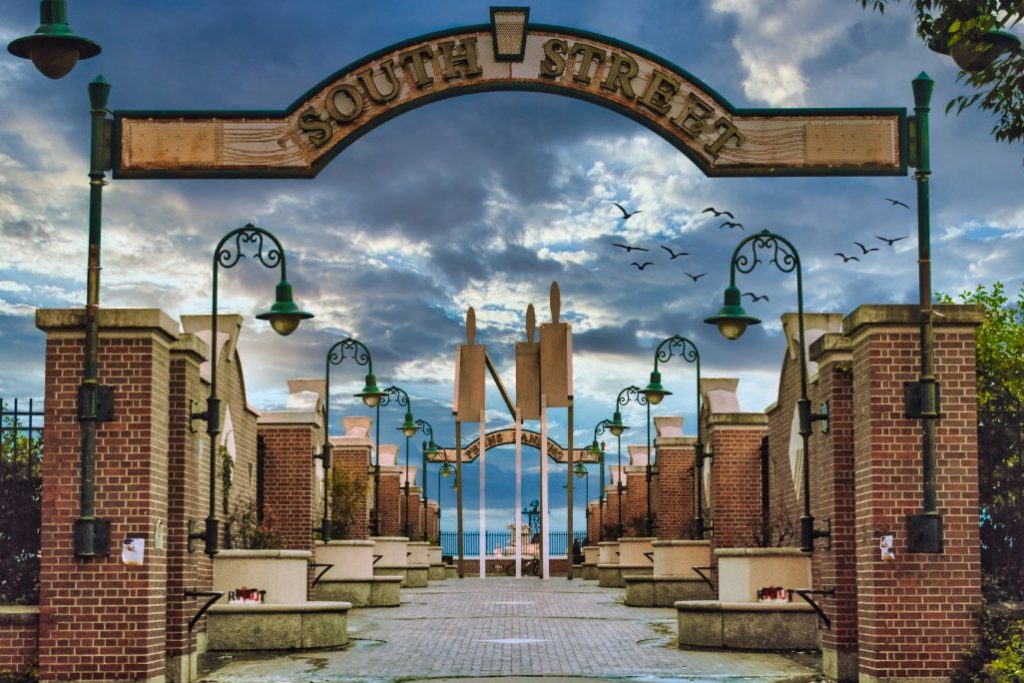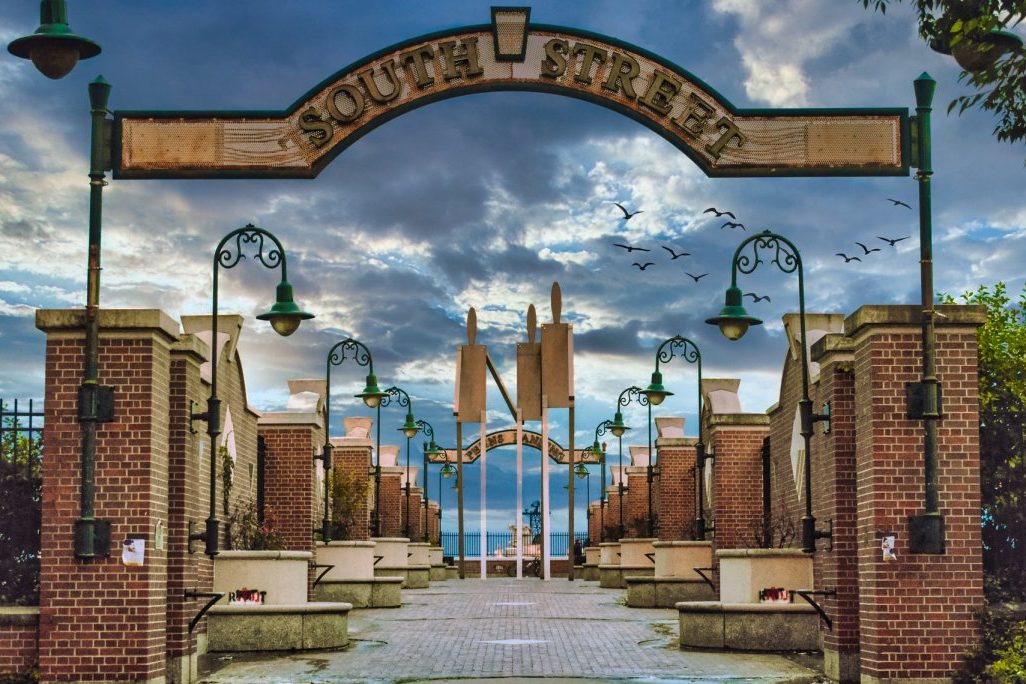 Along this huge strip, there are over 300 stores and at least 60 cafés, restaurants, and bars to dine in. When planning a visit to South Street you must think of where you want to start first and ultimately where you want to finish. For example, I would want to treat myself to a unique souvenir at Bella Boutique (a great meeting place), then head to Mind Escape Room before ending my visit with a cold beer at BeerLove.
#8. Delaware River
The Delaware River runs between four states on the east coast, including Pennsylvania, New York, New Jersey, and Delaware. This river is over 13,000 square miles long and has two main source areas of water. This river borders the Philadelphia historic district and is connected to New Jersey by the Ben Franklin Bridge. Between Pier 24 and Pier 68, there is a wonderful view of the river and Penn's Landing.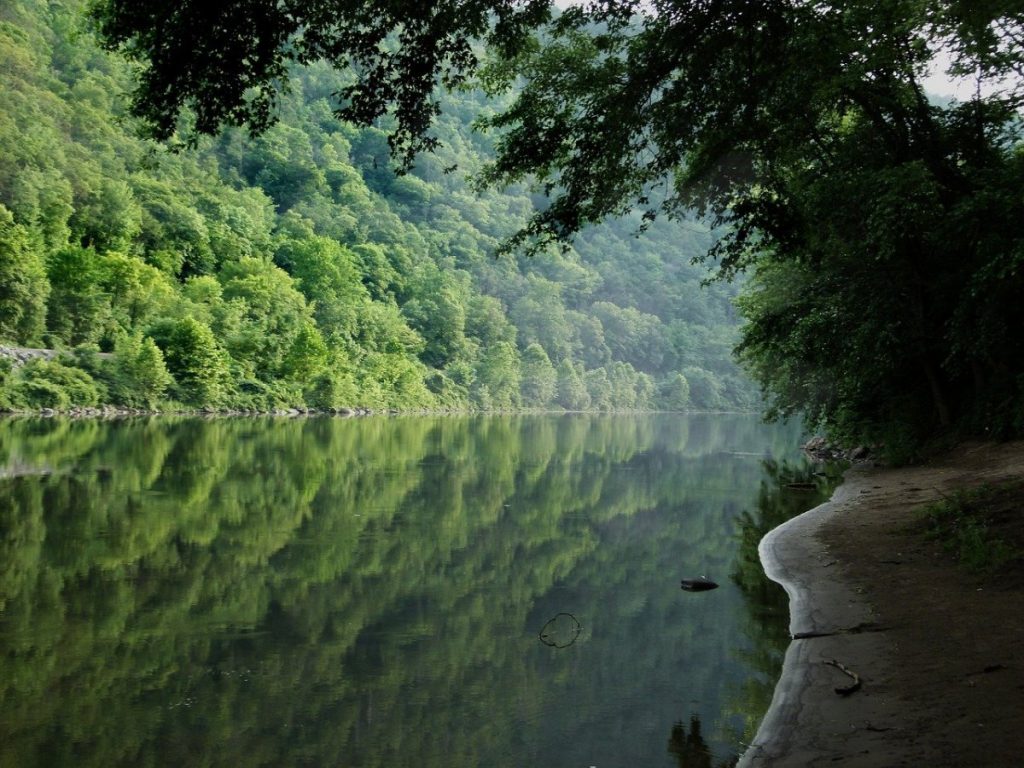 One of the most beautiful waterfront areas in Philadelphia is the Delaware River. This area is the perfect place to spend time with family, go for a stroll, admire the view, and even people watch. At the Delaware River Waterfront, guests can hold on to the last bit of summer left at the Blue Cross River Rink Summerfest, which ends on September 26th. You can opt to play carnival games, arcade games, go on a carousel or Ferris wheel ride, play mini-golf, or hit the Gravity Storm Moon Bounce.
Construction of the Delaware River Trail is set to be completed byFall 2021. This river trail is located at the Central Delaware Waterfront and runs 5.5 miles. It is a city-wide trail that connects parts of the city to this waterfront. Once construction is complete, this area will be a great place for bicycling, walking, and running.
#9. Christ Church
One of the oldest churches in Philadelphia is the Episcopal Christ Church. The original church was founded in 1695 and originally belonged to the Church of England. Thanks to the overgrowing population of the Episcopalian community, the church needed an upgrade and that is when construction began on the Christ Church. Christ Church was built in a Georgian architectural style and was constructed between 1727-1744.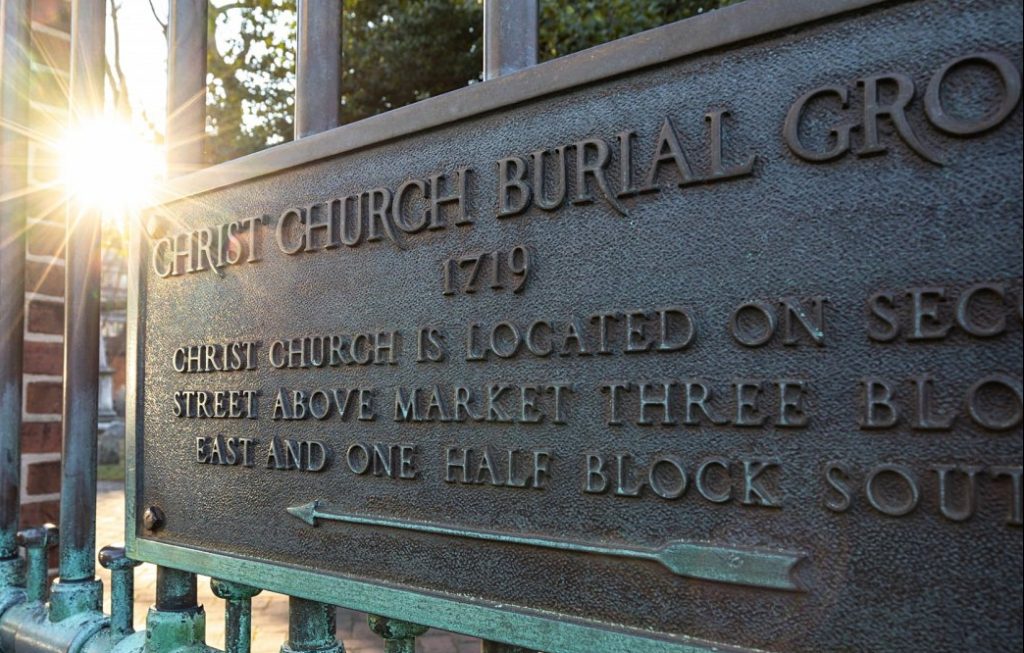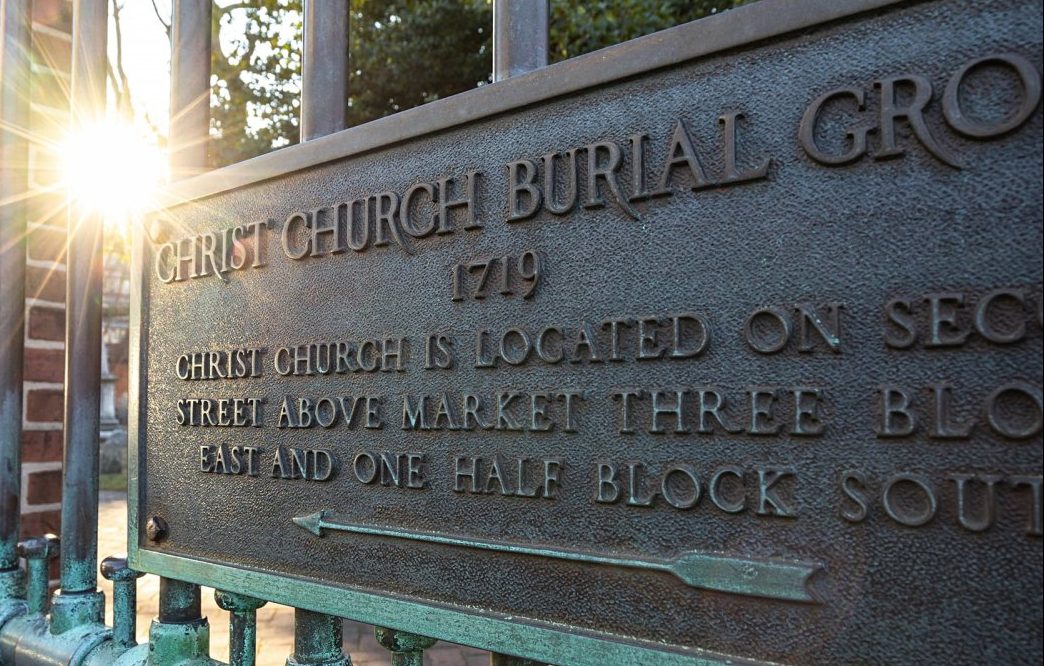 Due to the COVID-19 crisis, the Christ Church was forced to close but has recently reopened its doors to the public on August 18th, 2021. Tours of the Christ Church and its burial grounds need to be requested by contacted Hannah Wallace at 215-922-1695 ext. 32. Visitors may tour the Church between Wednesday to Sunday for $5 for adults and $5 per adult for the Burial Ground admission.
The Burial Ground at the Christ Church is a unique place to visit. This burial site marks the resting place for over 4,000 people on over 2-acres of land. Some of the most famous people buried at this site include Benjamin Franklin and his wife Deborah, American writer and poet Elizabeth Graeme Fergusson, "The Philadelphia Lawyer", Andrew Hamilton, Governor John Penn, and Rev. William White.
#10. Scenic Benjamin Franklin Parkway
One of the scenic parkways in Philadelphia is the Benjamin Franklin Parkway. Not to anyone's surprise, this parkway was named after one of the Founding Fathers, Benjamin Franklin. This mile-long parkway begins at City Hall and ends at the Philadelphia Museum of Art. This is one of the best walking routes in Philly because it passes through dozens of famous attractions. Some of the attractions that this parkway glides through are the Swann Memorial Fountain, the Franklin Institute, Moore College of Art and Design, and the Barnes Foundation.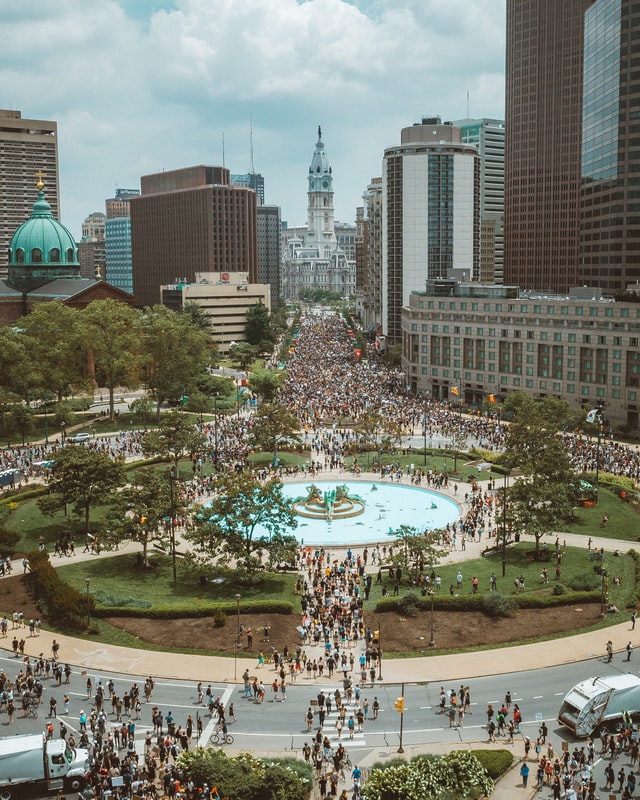 In addition to passing through local landmarks, this parkway has an outdoor sculpture garden. This unique garden houses the famous LOVE sculpture by Robert Indiana mentioned before. Other works that are found in this garden include Shakespeare Memorial by Calder, Jesus Breaking Bread by Walter Erlebacher, and Joan of Arc by Emmanuel Fremiet.
#11. Franklin Institute
Another Philadelphia landmark that is named after Benjamin Franklin is the Franklin Institute. This center was created to promote scientific research and education and doubles as a museum. This institute is located on 222 North 20th Street and was established in 1824. Thanks to the technology and resources at this institute, scientists have been able to achieve great wonders such as electronic television.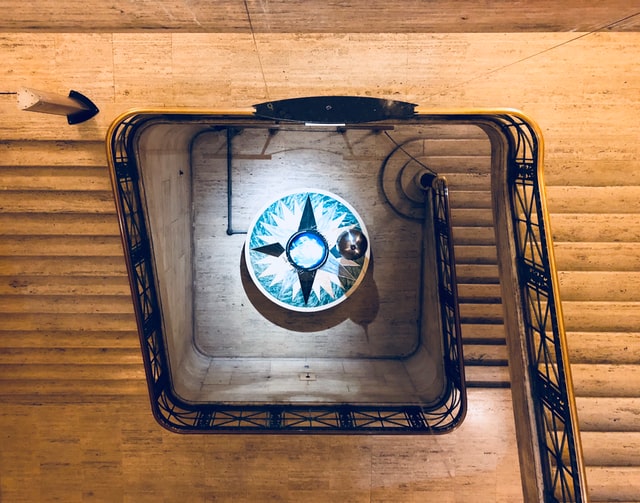 Creating this institute was a great way to honor Franklin's accomplishments. One of the exhibits that are completely dedicated to Franklin is electricity. This exhibit demonstrates the way in which technology is used today thanks to the discovery by Franklin. Other exhibits and attractions of this museum/science center include the Wright Brothers Aeronautical Engineering Collection, the Sportzone, Sir Issacs's Loft, and the Tuttleman IMAX Theater. This institute has been lucky enough to host several traveling exhibits such as Titanic, Darwin, and Body Worlds.
New seasons bring about new experiences and this year the Franklin Institute has two events for the public to enjoy. The first event is Franklin Fright, which is an indoor trick-or-treating event that occurs every weekend in October. The second, Franklin Frost, is held from November 26-December 31st. This event celebrates the spirit of winter with S.T.E.A.M. adventures and a train display.
#12. Independence Visitor Center
If there is one thing that I learned about people and traveling is that they love to hear the word FREE. Free admission is granted at the Independence Visitor Center, which is located on 6th and Market streets. This center is considered the gateway to all that is Philadelphia. This center is open from Sunday to Thursday from 9 am to 5 pm and Friday and Saturday from 9 am – 6 pm. Hours may vary as we begin to head into the fall season.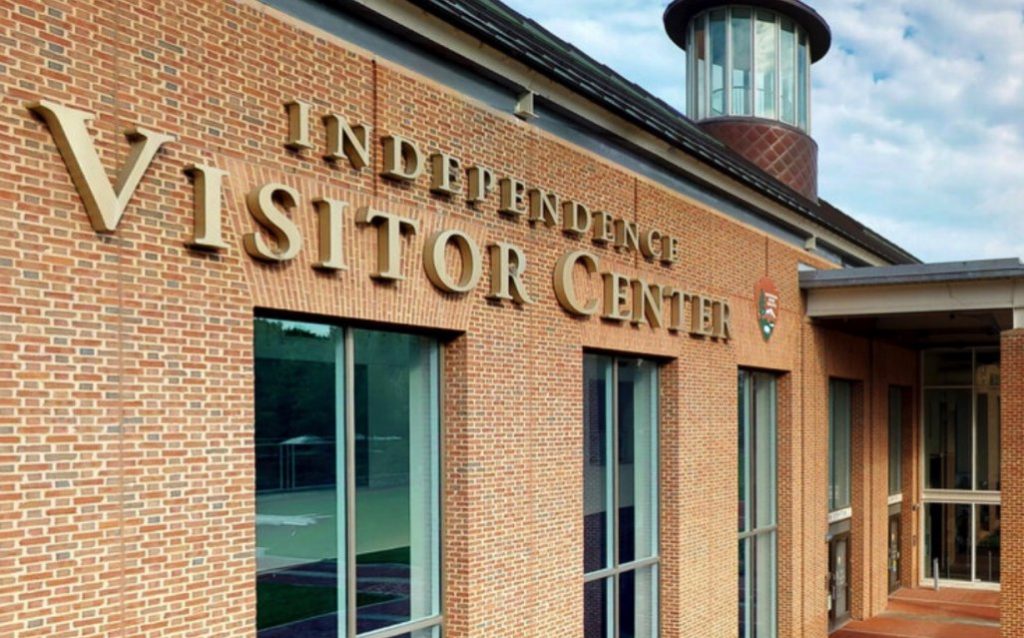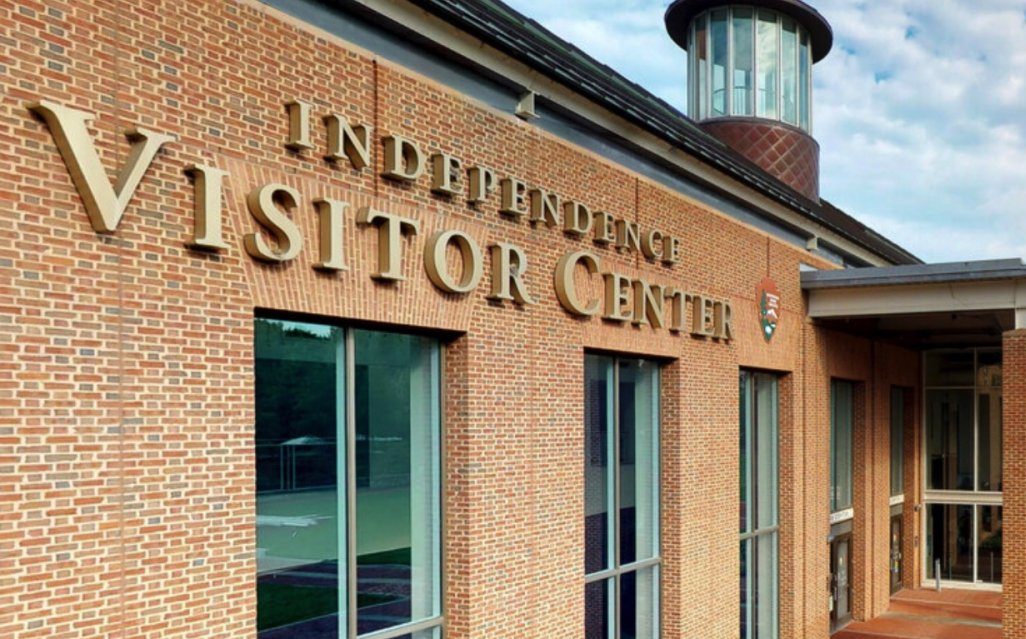 This center is responsible for responding to frequently asked questions, listing the things to do in Philadelphia, and elaborating on sites at the Independence Mall. This center is the official center office of the Independence National Historical Park. Guests of this center can learn information about the Independence Hall, Liberty Bell, ask plenty of questions, and even receive free maps and brochures.
#13. Elfreth's Alley
Elfreth's Alley is the oldest residential street in Philadelphia dates back to 1702. This alley is home to 32 houses that were constructed between 1702 and 1836. The residents of this cozy alley were once shipwrights, silversmiths, glassblowers, and blacksmiths such as Jeremiah Elfreth. Unfortunately, as the years passed by and factories began to develop in the area, the charming alley became less like a neighborhood and more like an industrial area. Thanks to the Elfreth's Alley Association, the alley was saved from demolition and historical preservation rights were put into place.
Nowadays, you can check out the Elfreth's Alley Museum at 124-126 Elfreth's Alley. This museum was originally the home of dressmakers during the Colonial Era. Admission fees are $3 for adults, $2 for children 7-12, and free for children under 7. The museum is open between 12-4 pm on Friday-Sunday. I recommend getting there early because tickets are not sold in advance and you could find yourself missing out on the alley's great time. This is a fun way to enjoy the afternoon.
#14. Philadelphia Zoo
A great idea to do in Philly, especially with kids, is to visit the Philadelphia Zoo. The zoo is open daily and advances timed reservations are needed. You can reserve your tickets here. This zoo is located on the west side of the Schuylkill River and was opened in 1874. The Philadelphia Zoo covers 42 acres of land and has roughly 1,300 animals. Some of the animals seen at this zoo include African Lions, leopards, bears, lemurs, tigers, monkeys, flamingoes, gazelles, penguins, and pandas.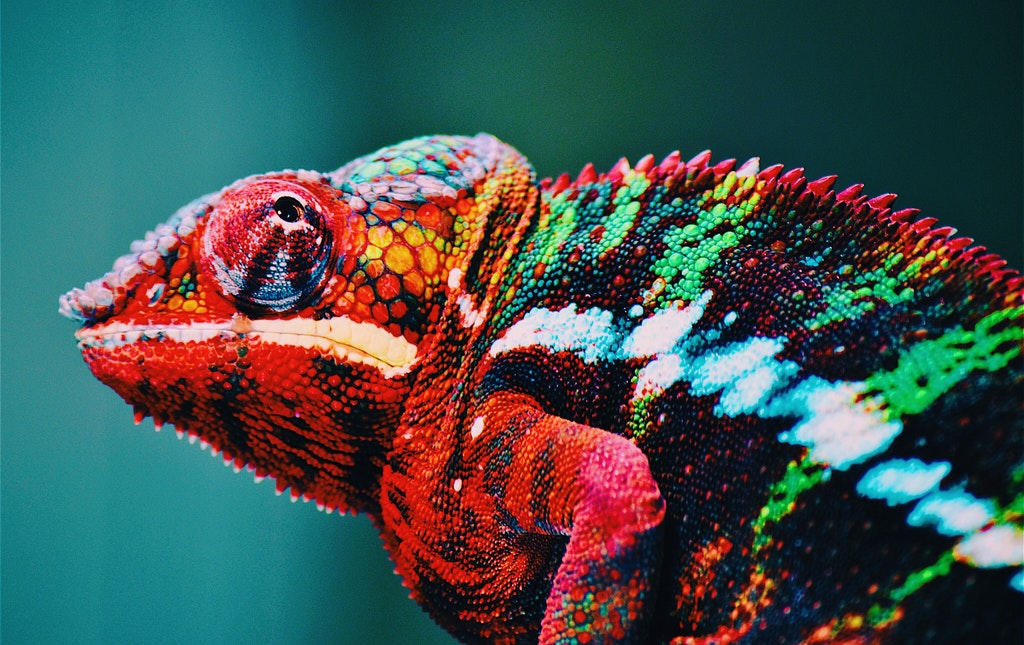 Thanks to the several different animals and their species, there are dozens of attractions and educational programs to visit. The most popular attractions include Zoo360, Monkey Junction, Outback Outpost, Penguin Post, Water is Life, and the Reptile and Amphibian House.
#15. Historic District
The Historic District in Philadelphia is the best place to take a United States Day Trip. The Historic District of Philly is considered the birthplace of the nation and is the first city in the US to be named a World Heritage City. According to the Visitphilly.com website, the Historic District begins at the Delaware River and runs to Lombard Street.
The Official Trail of this district has 24 stops and it begins at the Independence Center. Most of the historical landmarks on this trail have been mentioned in this article. Some of the stops that have not been mentioned include The Presidents House, American Philosophical Society Museum, Second Bank of the United States, The African American Museum in Philadelphia, Washington Square, and the Hill-Physick & Powel Houses.
#16. Market Street
The currently known Market Street was once known as High Street or reading terminal market. This street is 6.5 miles long and was the original place for the city's fish market (hence the change in name). At the hype of fish markets and other markets making their mark on this street, the name was changed to Market Street but there is an ordinance requesting for removal of markets. This street was known to be the hangout for people such as Ben Franklin, Thomas Jefferson, Robert Morris, George Washington, and John Adams.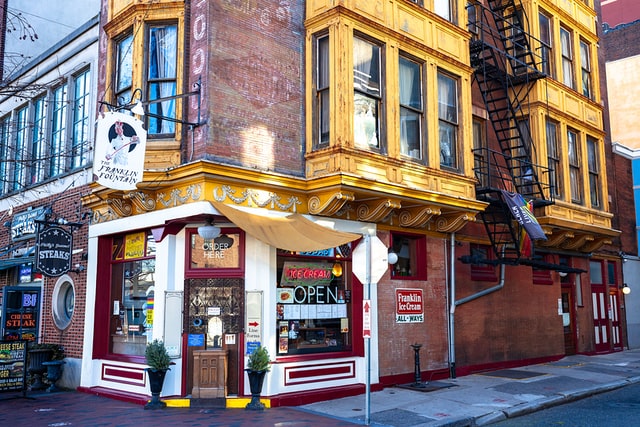 Along this street are the Philly landmarks such as the famous Liberty Bell, Old City's neighborhood, National Constitution Center, the James A. Bryne U.S. Courthouse, 9th Street Italian Market, and the Fashion District Pennsylvania.
#17. Liberty Bell Center
The famous Liberty Bell Center is situated at 526 Market Street. The admission is free and it is open daily from 9 am to 5 pm. The liberty bell was once known as the State House Bell and rang at the tower of Independence Hall until 1751. Aside from the inscription reading "Proclaim Liberty Throughout All the Land Unto All the Inhabitants thereof", the second most intriguing part of the bell is the crack. The crack is a prominent part of the bell but it is unclear how or when it first began to crack. But you won't want to miss it on your one day in Philadelphia.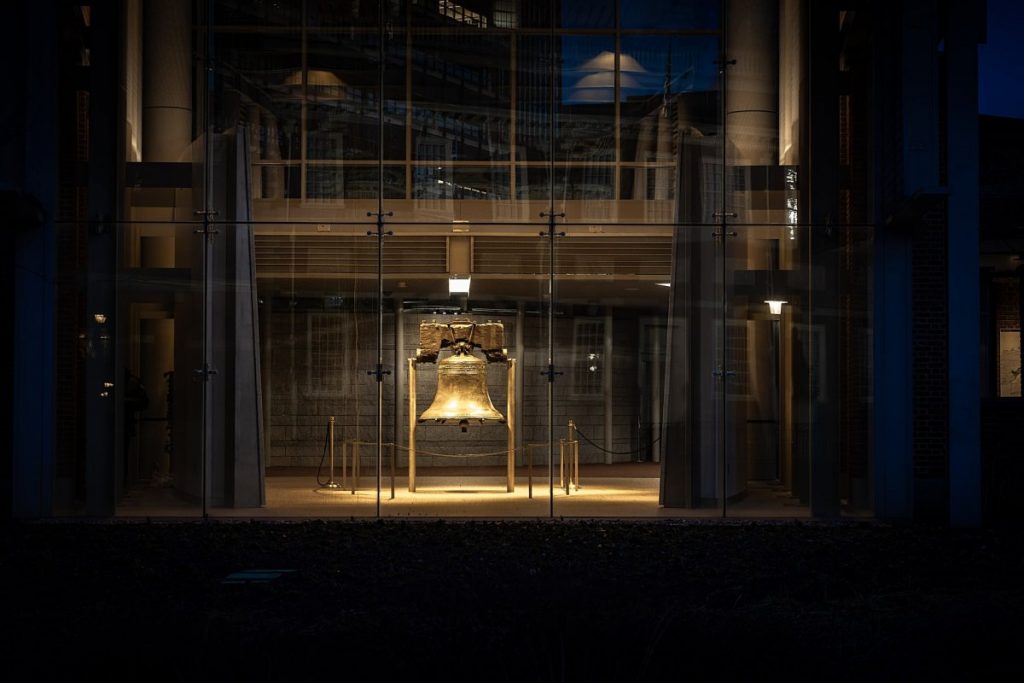 The bell is mainly made of bronze/copper, with a small percentage of tin and a tiny amount of lead, gold, silver, zinc, and arsenic. It weighs over 2,000 lbs. and was named by the abolitionists who wanted to end slavery. This symbolic bell has been at the center of the historical landmarks in Philadelphia and continues to grab the attention of people from around the world.
#18. Schuylkill River
The Schuylkill River runs along the east side of Pennsylvania. On either side of the River is fairmount park which consists of two park sections named East Park and West Park. The unique name of the river comes from the original Delaware inhabitants which mean "to take refuge" in Dutch.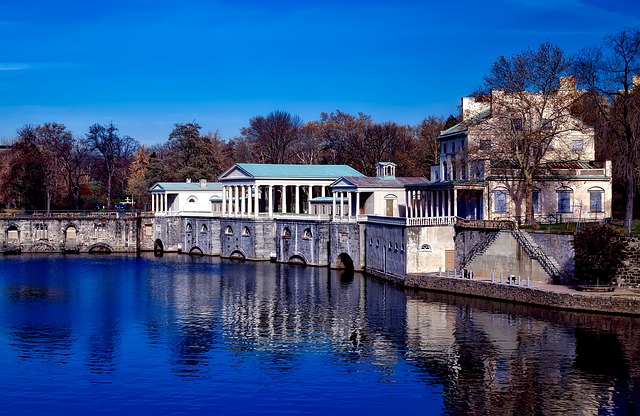 People who visit this river often enjoy engaging in activities such as rowing, dragon boat, and paddling. Visitors may also choose to hike the trails of Schuylkill, which are open every day from sunrise to sunset.
#19. City Tavern
During the 18th and 19th centuries, the City Tavern was one of the best spots for people to chow down on great food and drinks. The frequent customers of this tavern included Thomas Jefferson, Ben Franklin, and Paul Revere. Many politicians, socialites, and business owners frequented the City Tavern.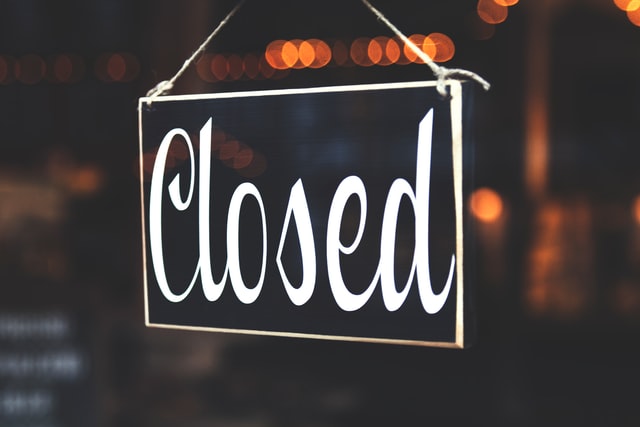 Unfortunately, the City Tavern is permanently closed on Nov 2, 2020. After 26 years, Chef Staib has decided to not renew his contract with Independence National Historical Park as operator of the City Tavern. But there are other classic dining establishments where you can get a taste of history! Ralph's Italian Restaurant has been serving up Italian-American dishes since 1900. Meanwhile, McGilian's Olde Ale House stands as the longest-running tavern in the city!
#20. Valley Forge, Pennsylvania
One last place I would like to mention is the Valley Forge National Historic Park. This is a good idea to visit if you happen to have some extra time for a one-day itinerary. I am not sure if you remember your American history, but in December of 1777, 12,000 soldiers and 400 women and children marched into Valley Forge to make it the fourth largest city in the colonies at the time! Their 6-month encampment was a major turning point in the American Revolutionary War under the leadership of General George Washington.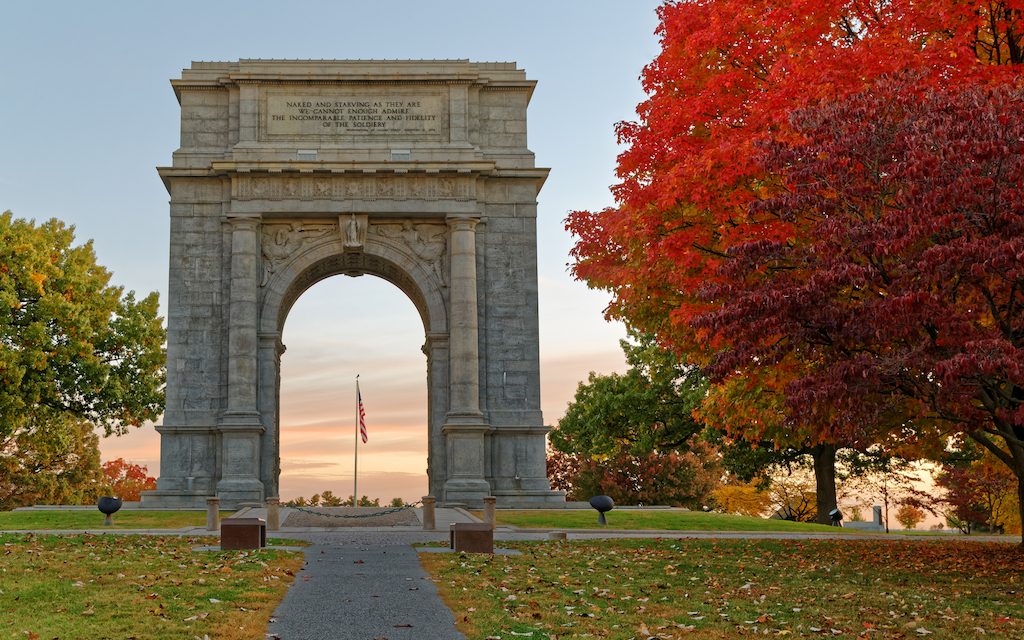 In Conclusion
The current world pandemic has stopped people from doing so many activities and taking a lot from people and their lives. If you think that it is a safe time to travel to Philadelphia, then go right ahead! Plenty of people have been on vacation, wear masks at airports, trains, and bus terminals.
We practice good hygiene so we can have a great experience. If you can go on a road trip to Philly or even south Philly and avoid traveling by public transportation, then you should head out to Philly as soon as possible! Just remember to always be safe during your travels, take plenty of pictures, and enjoy the historical places in Philadelphia.
Have you been to Philadelphia? Be sure and stop by… you will have a good time.
And just in case you are in Pennsylvania, be sure and check out this post about Jim Thorpe PA!