I spent a few wonderful days in central Mexico last month. I don't want to give away too much from the recent trip, but let's just say that I had an amazing time and that the sun was shining the whole time!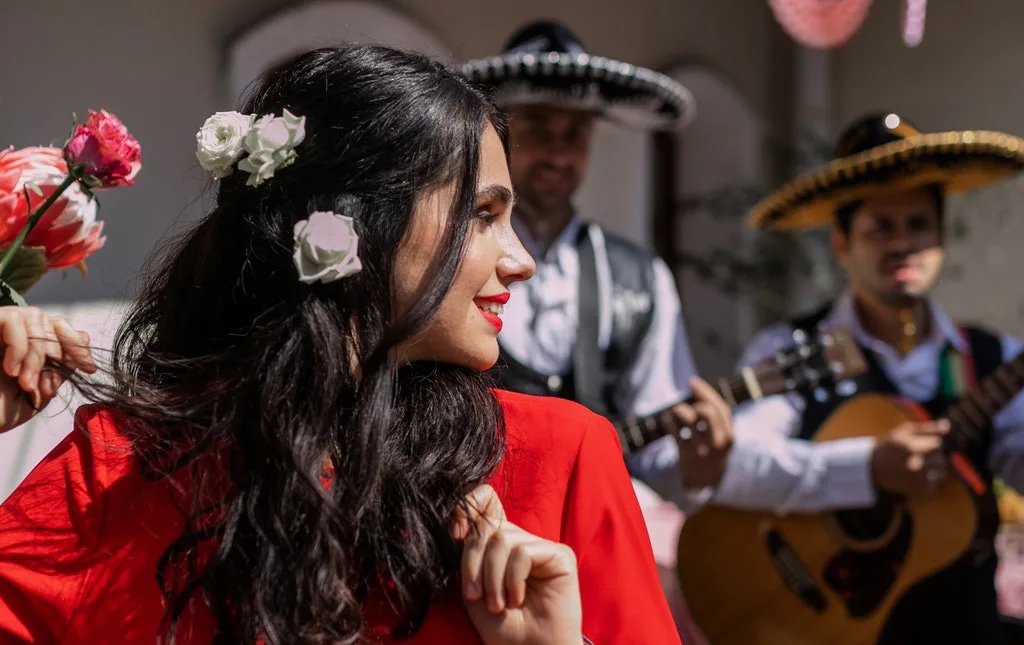 Mexico is more than the beach towns with a tropical humid climate that has year round warm weather. As a result, I needed special swimwear for my Mexico beach destination in the summer months than I did for those in the winter months.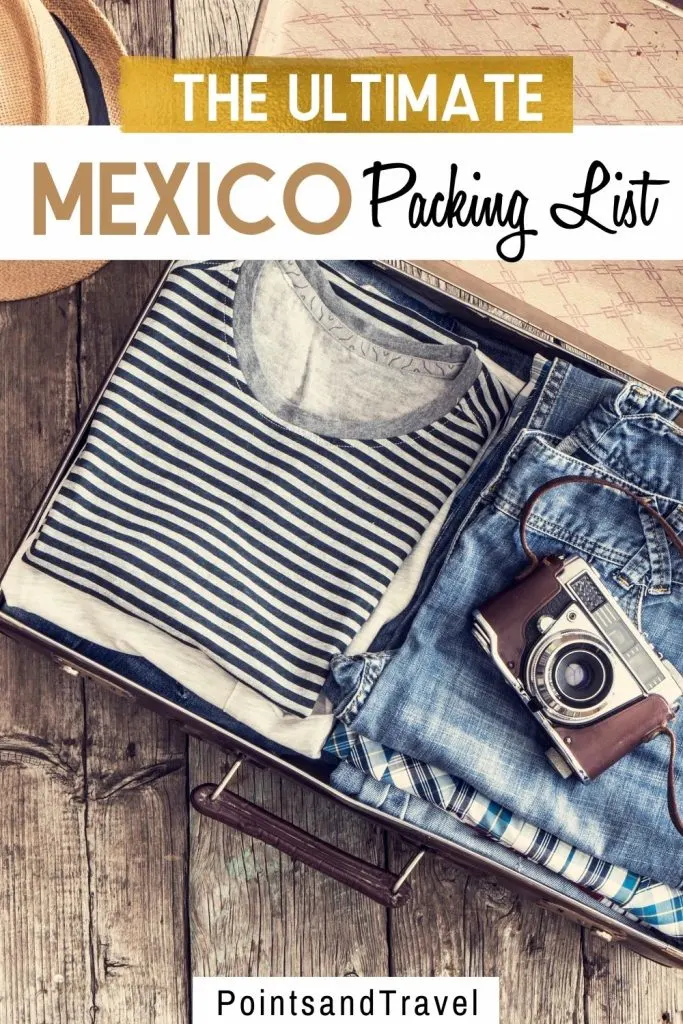 ---
What's in this post:
hide
What to Wear on Vacation in Mexico:
A Year-Round Packing List!
---
Mexico is located directly south of the United States, in southern North America. Mexico has a rich history and is known for its cultural festivals, bright colors, beautiful beaches, and signature cuisine. Mexico is becoming increasingly popular as a travel destination every day. And you know what? I love Mexico. Heck, I might even go there for Christmas!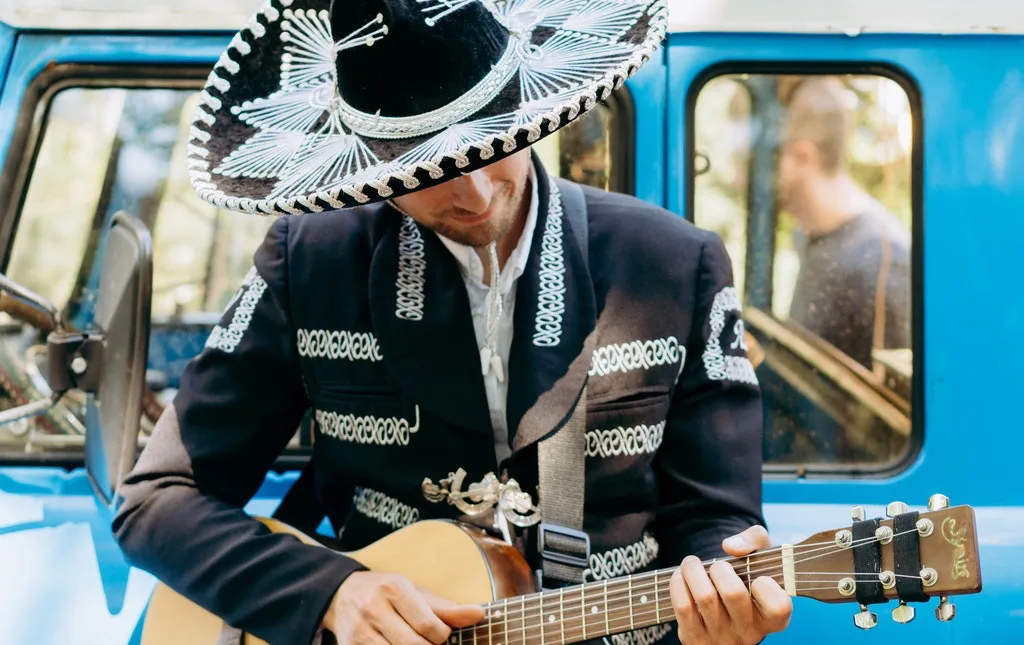 However, there are numerous other elements to consider since the weather in the destination country will differ considerably from what you're used to. Let's take a look at some of the more frequent climate-related items as related to my fashion tips!
#1 Swimsuits
Since Mexico has such a variety of climates, you'll need to bring more than one swimsuit. That's because if you're vacationing in the northern part of the country, it will be cold in December and January. So maybe you'll plan a trip to Mexico City or Puebla for New Year's Eve? You'll want something warm to wear when you go outside, right?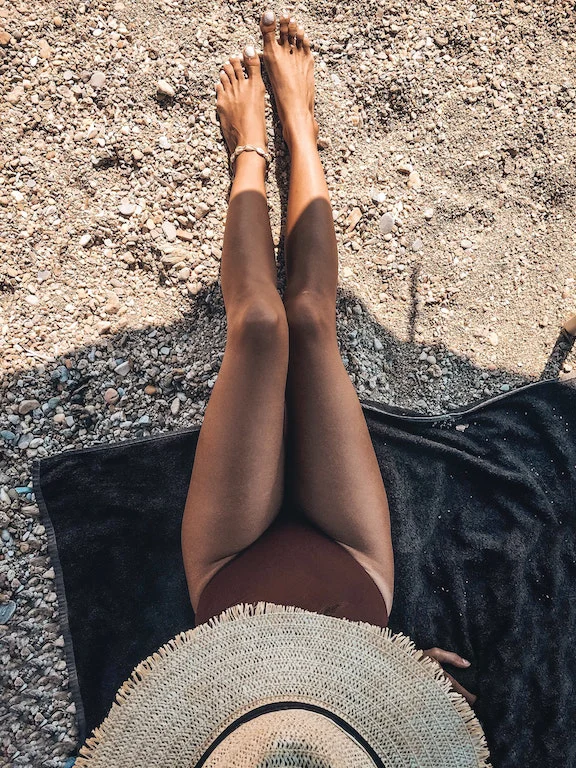 That being said, bathing suit shopping in Mexico is inexpensive, so don't worry about bringing your entire closet full. If you're looking for bikinis for women, chemises, tankinis, or one-pieces, you can easily find these at any time of year online or on your vacation itself. Just remember that some consider smaller swimsuits indecent, while modest suits are required by law at many beaches. So make sure to purchase these before arriving at the airport (or at least have them sent ahead to your destination).
#2 Shoes – Flip flops, Sandals, Sneakers & Water Shoes
You'll want a decent pair of sneakers, especially if you're planning on going on a hiking excursion. However, if you're planning on going on the beach vacation as well, you'll need something for that, like a pair of sandals. How about some sturdy but lightweight water shoes? They are perfect since they protect your feet from sharp rocks and hot sand (this is very important) and give you traction in the water. Overall, open-toed shoes are quite pleasant to wear.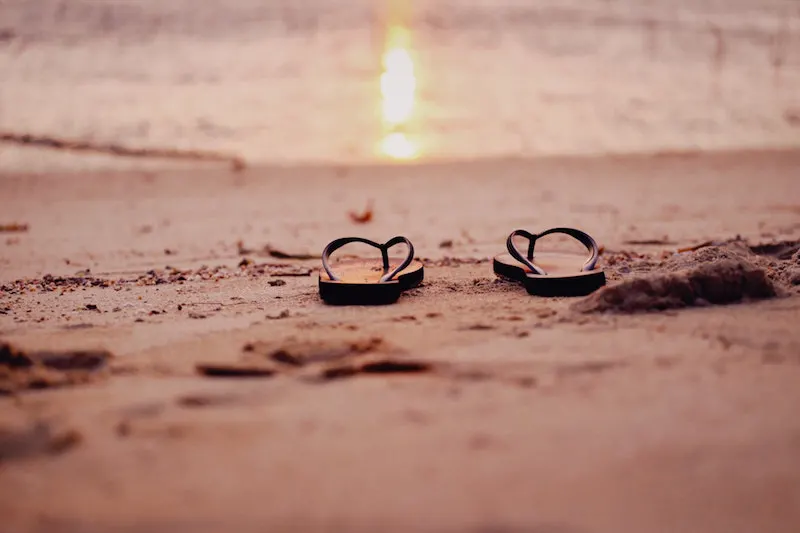 If you're planning on visiting some of the smaller villages during your vacation in Mexico, make sure to pack a pair of flip-flops. I recommend getting one with thick soles since they can be uncomfortable walking around on hot pavement all day.
#3 Hiking Boots
A lot of people tend to overlook this item when deciding what to wear on vacation in Mexico. I recommend bringing a pair even if you're planning to visit very rural and conservative places. Stay miles away from the nearest cliff (I'm speaking from experience here). Bring a sturdy pair of boots that protect your ankles and give good traction if you're going hiking in high elevation.

#4 T-shirts – Blouses, Tank Tops, and Long Sleeve Shirts
When packing for a vacation in Mexico, do not forget cute outfits like t-shirts, blouses, or a crop top. You may need these for many outdoor activities, including hiking, swimming, or simply sun tanning in a tropical climate. If you are planning to hike at all, I highly recommend bringing some quick-dry t-shirts and shorts. Since they are made of special material, they don't stick to your body when wet, but instead dry very quickly.
In addition, the shirt-sleeves come with thumbholes that will help keep your hands warm even if it's windy outside. That makes these super versatile pieces of clothing and makes a huge difference in your comfort!
#5 Sun Hats – Ball cap, Panama hats, and Western style
When packing for Mexico, don't forget to put at least one ball cap or sun hat in your luggage. Then, if it's raining during parts of your vacation and sunny later on, you can pull out this accessory and voilà!
You definitely won't regret investing in a good quality hat with a decent brim. A wide-brimmed hat will protect you not only from harmful UV rays but also from rain and wind. If you're the type of person who takes your hat off frequently, I recommend getting one with a drawstring so that it doesn't fly away or an attachment to your purse. I personally am a sun god and love wearing a hat in Mexico. I also love Panama hats, there are so many styles to choose from.
#6 Sunglasses and sunscreen
You'll need sunglasses even if you don't plan on going hiking or to the beach. Don't forget about cosmetics! Even if cosmetics are cheap in Mexico, likely, they will still be cheaper back home. So pack your favorite shades before leaving for vacation in Mexico.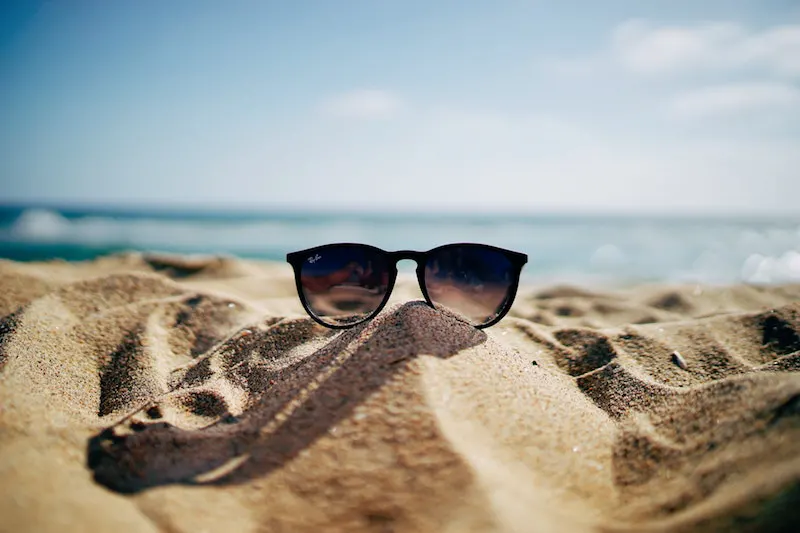 After all, sunglasses protect not only against eye-straining UV rays but also dust and sand. You definitely wouldn't want any of those things to get into your eyes, would you? I wear contacts, so sunglasses keep the glare out of my eyes and make me look cool! Also pack plenty of sunscreens, as you may need it if your skin is white and there is much sun around.
#7 Jeans or pants
If you ask about vacation outfits in Mexico, it is important to remember that some places are very conservative (not a problem for big cities). This is especially true for small villages in coastal areas where you'll probably be visiting.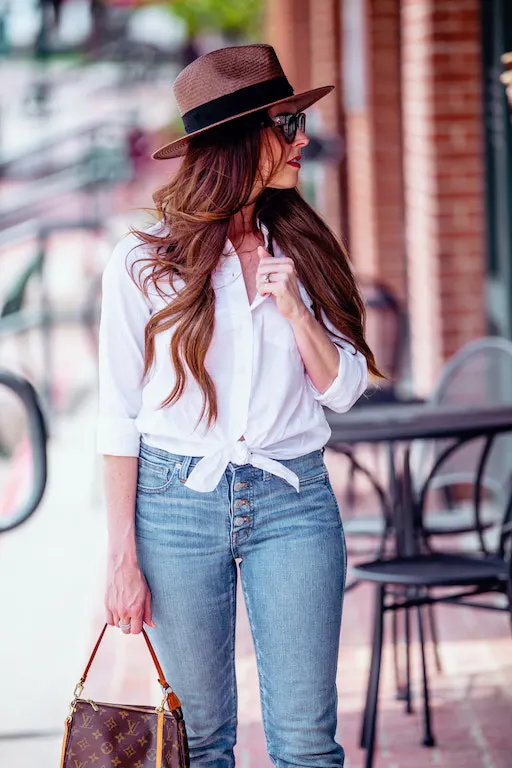 Some of these communities will embrace you while others may not. A good rule on what to wear on vacation in Mexico is intelligent casual (but don't show up with your cleavage hanging out). Make sure everything matches and covers your body at least until the knee or elbow. In most cases, this means long pants or khakis and long-sleeve shirts, sweaters, or sweatshirts. Many Mexicans always wear pants, not shorts. So keep that in mind.
#8 Rain Gear
Mexico enjoys sunny days, but it also has during the wet season. So, If you're planning a beach trip during the rainy season of the year, pack a raincoat and travel umbrella. Trust me, and it's better to be safe than sorry when you're in Mexico!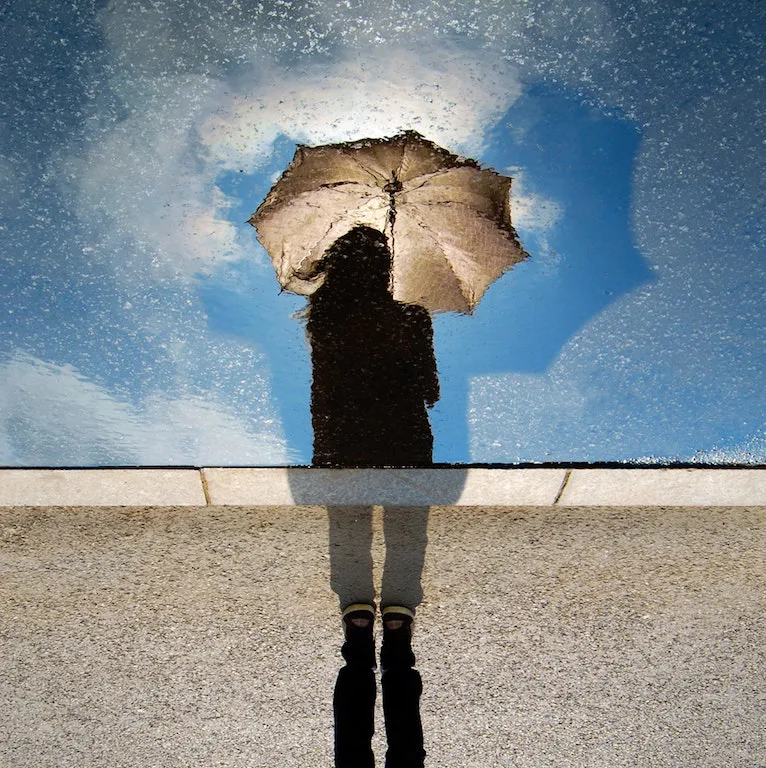 You might also want to invest in some waterproof sandals with good arch support, especially if your vacation will include a lot of walking.
#9 White Dress
If you're planning on visiting Mexico City, make sure to pack a white dress. This is because one of the most famous landmarks in this capital city is the Angel of Independence and it's really beautiful at night when it's lit up.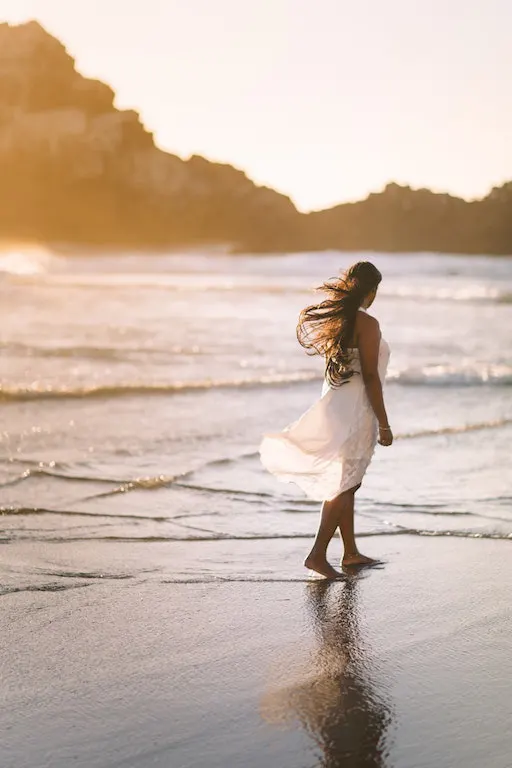 A white dress will perfectly match everything else, so if you plan on going somewhere nice for dinner or even just want to take some photos, don't forget about your favorite little white dress, or shoulder dress, or even a maxi dress. Many times, my family brings white shirts with jeans, so we can have our photos taken.
#10 Wallet or Purse
Mexico does not have a national currency but rather an official peso. However, you will find that many small businesses do not accept cash and instead only accept Mexican Pesos. Since many will give much better deals to those who pay in cash, it's essential to carry some with you at all times.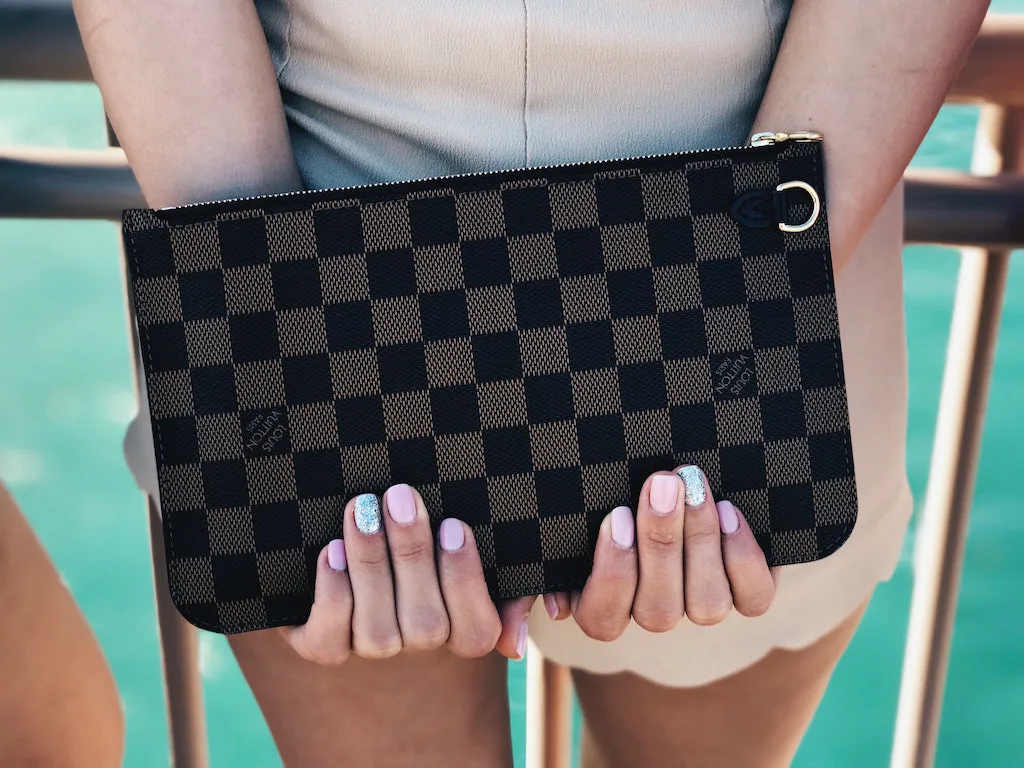 Suppose you plan on doing any sort of traveling around Mexico. In that case, I suggest getting a money belt as soon as possible to carry cash, credit cards, and other important documents (they have much room inside to carry all of these).
#11 Light Jacket
No matter how warm the weather may be in Mexico, always bring at least one light jacket with you. You never know when the wind might pick up or when it might start raining. It is nice to have a light cover.
Even if you stay in luxury resorts during your visit to Mexico, don't forget to pack a light jacket or sweater anyway. I recommend packing something made of denim since this fabric breathes very well and can easily protect you from bugs while traveling.
#12 Light Layers
Remember that it can be chilly at night in Mexico. So even if you're planning on lazing around your hotel pool all day and partying all night, I prefer layering clothes that will give you a lot of layers as these can be added to or removed as the temperature demands. When you pack in light layers, it allows for much space in your luggage anyway!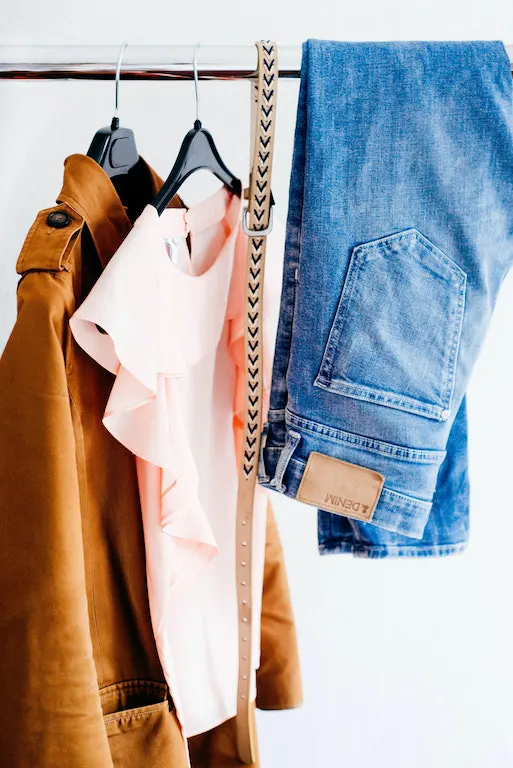 What to Wear
If you ask me about the essential checklist as a travel guide in terms of what to wear on vacation in Mexico, here is a complete Mexico packing list:
pair of shorts (I bring 2-3)
2-3 sundresses
1-2 swimsuits
1 sunhat
1 pair of jeans
1 or 2 pair of flip flops
1 pair of sneakers
1 pair of water shoes
7 pairs of underwear
4-6 t-shirts
1-2 dressier shirts
5-6 pairs of socks
1 beach cover-up
A pair of cute sandals
Mexico Dress Codes and Customs Tips
As a general rule, Mexico has liberal values. Mexican women are actually free people who love wearing dresses. You will find that most women are modestly dressed in short skirts, being the only exception. Even on beaches in Mexico, you will notice that women tend to wear shorts and tank tops at the very least while swimming in the sea.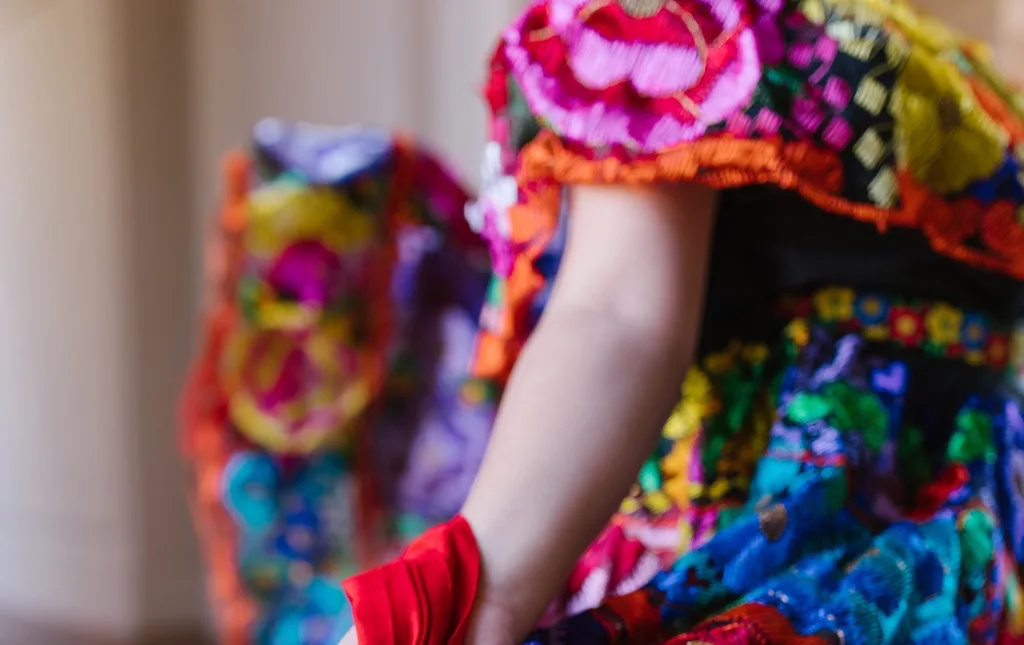 Most Mexicans are modest and conservative in their clothing. Mexicans prefer denim pants and long-sleeve shirts made of natural fabrics in bigger cities and pueblos (small rural towns), even when it's hot outside. Mexican men and women are likely to be seen at the beach wearing a T-shirt and shorts. For them it is easy and not a hard way to dress.
Museums
Mexican museums are usually laid-back so that you may visit them in normal clothes. Just bear in mind that they're generally air-conditioned, so if you get chilly easily, a good option would be to wear a heavier shirt and pants.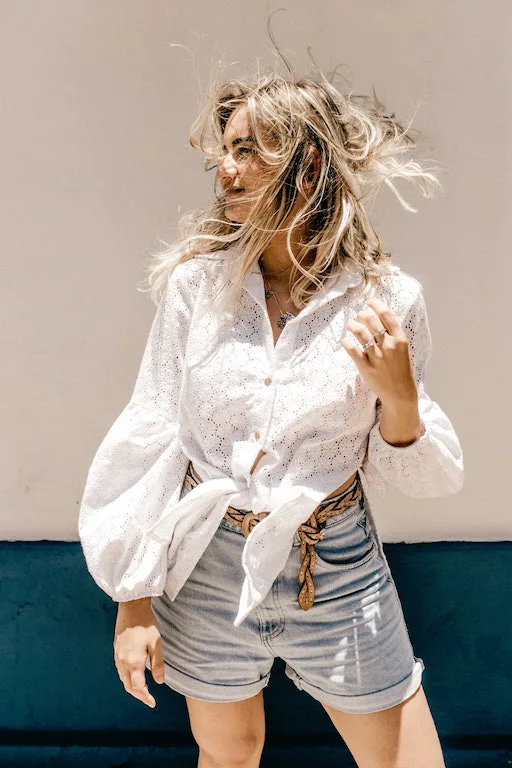 Supermarkets or grocery store
The same rule applies to supermarkets or grocery stores in Mexico. You may visit them wearing just about anything, but if you're planning on visiting smaller stores, you should consider being more modest such as dresses that cover the shoulder or slacks.
Hotels
Mexico is a liberal country, so this word does not need to be mentioned when speaking of the dress code for hotels. You can wear anything that makes you feel comfortable, including pajamas and tank tops or long skirts. Even, if you're staying in a beach resort, you don't have to worry about much.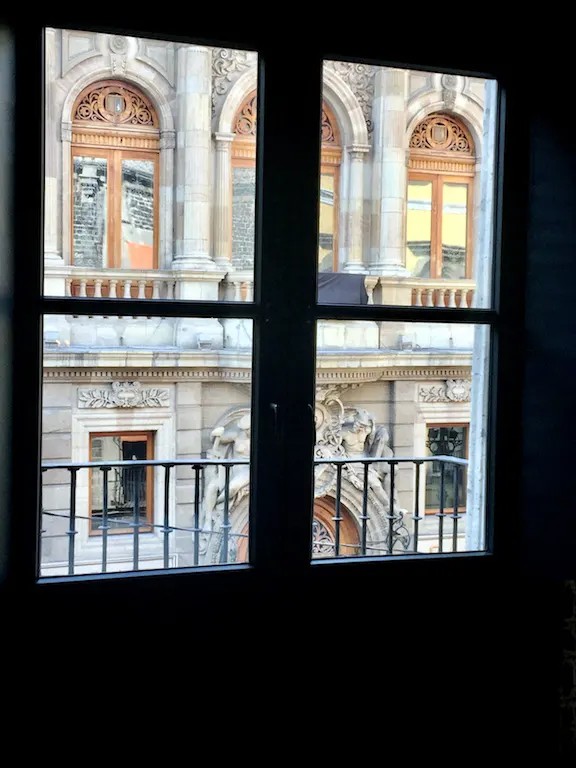 Beaches and Pools
As for beaches and pools in Mexico, there are no specific beach dresses or beach outfits, and you can wear whatever you like. Just make sure to bring a bathing suit and a large towel. Maybe even something to sit on, especially if your beach chair did not come with one. Then just order from the bar!
Historical and Religious Sites
While not a rigid rule in Mexico, it's usually a good idea to dress a bit more modestly when visiting historical or religious sites there. You won't be ejected if you don't, but it shows respect.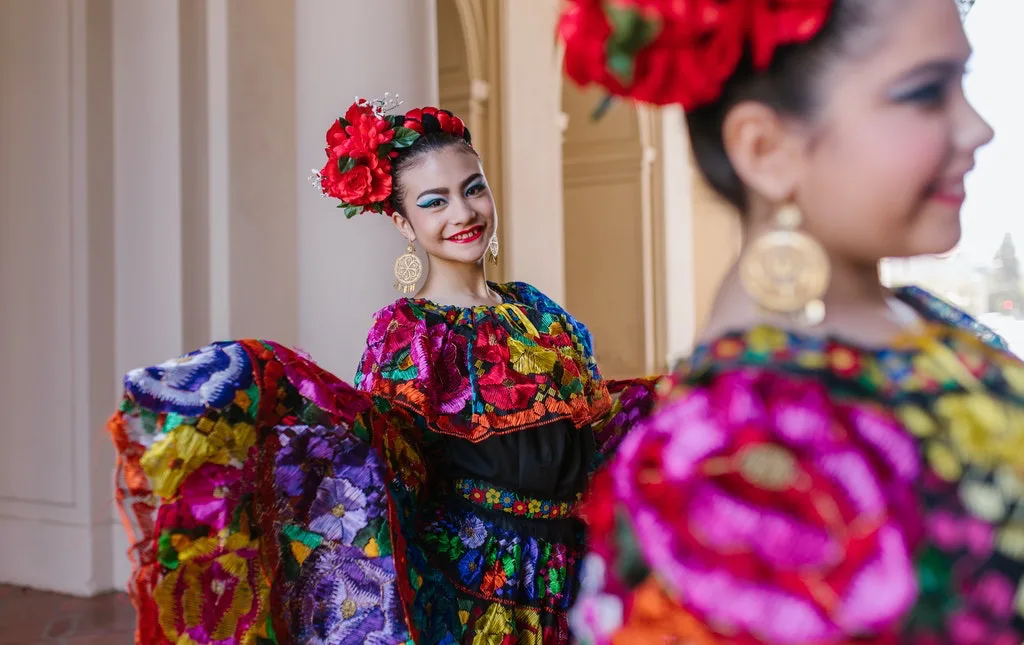 If you visit the Yucatan region, such as Chichen Itza or Mayan ruins in the dry season, you should wear comfortable clothing and bring plenty of sunscreens and lip balm but not prefer open-toe shoes. The most important things for visiting the Yucatán Peninsula are bug spray, water, counter medicine, etc., because it's very hard to travel at high elevations. In addition, it is said that the Mexican sun is quite strong, so keep your face and head covered with a pair of sunglasses and a hat as well (when there is a lot of sun).
Bonus: Essential list of things not to Forget
These are some items that I have found helpful on my tours around Mexico. They are not precisely related to dress codes or customs, but they come in handy when traveling Mexico. You may come across them on your journey, but there will be an additional cost. Many people come from the west coasts, or even New York and need an essential packing list of things NOT to forget.
Waterproof Phone Case
Filtration Water Bottle
Packing Cubes or Compression bags
Travel Insurance for Mexico
Leave-in Conditioner
Dry Bag
Wallet or Belt bag to carry important documents and credit cards
Quick Drying Towel
Reef Safe Sunscreen
Portable Power Bank
Underwater Camera
Portable Door Lock
Slash-Proof Bag
Travel Pillow
Wind-Resistant Umbrella
Travel Laundry Bag
Daypack
Travel Medicine Kit
Insect Repellant
First Aid Kit
Toiletry Bag
Pacsafe (anti-theft backpacks)
Sunscreen
Small Lock
LED Headlamp
Bug Spray or Mosquito-Repelling Wristbands
In the end… in Mexico
Remember that just because you're on a Mexico vacation doesn't mean you should stop caring about your appearance. On the contrary, since this country is filled with some of the most beautiful scenery I've ever seen, I suggest taking pictures and showing them to others so they can see how amazing it was for you!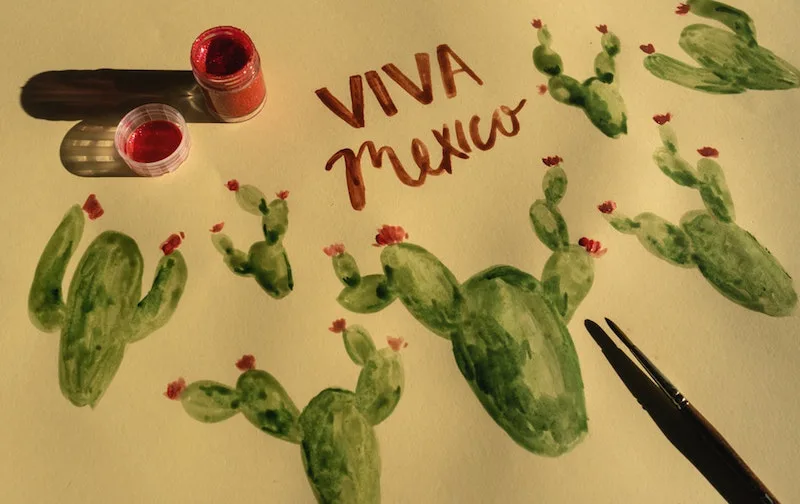 Mexico is one of the most popular tourist destinations or beach destinations globally, offering different colors. It's an incredibly warm country with palm trees and crystal clear beaches offering nothing but relaxation and fun. In this case, Playa del Carmen, Puerto Vallarta, and Oaxaca are the best places for staying near Mexico City because they have inclusive resorts. In addition, Cabo San Lucas is also a Mexican resort city or a great option for the southern portion of your trip for golf.
Keep in mind that travel insurance and travel documents are a top concern for safe travels in Mexico specifically.
As soon as you cross the border from the United States to Mexico, you will feel like a new person. Here, you can let your hair down and enjoy life like never before by taking advantage of all the fantastic things Mexico has to offer. It truly is the right place for you!
Have a great family vacation!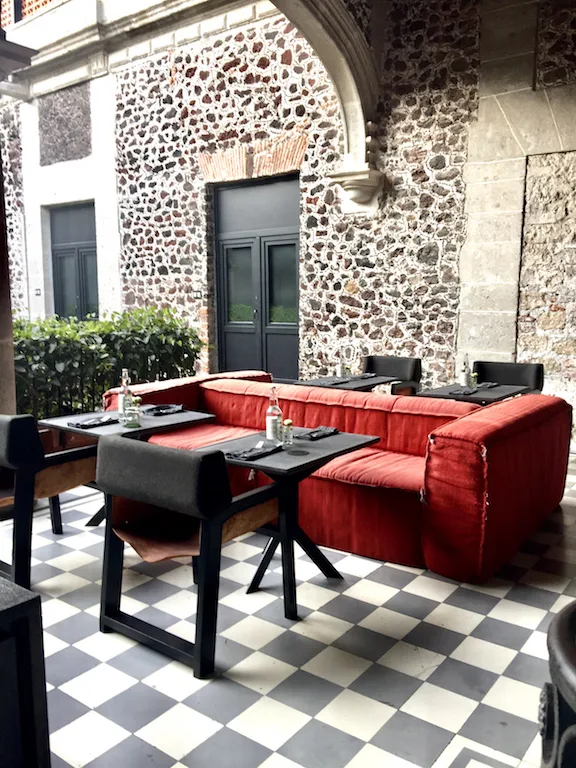 PS: There may be affiliate links in this article as I am an amazon associate and I get a small commission.