Mexico City is a destination that any visitor should plan months to visit. It's one of the world's biggest cities with some of the trendiest neighborhoods, incredible attractions and activities that it can be overwhelming to know where to start.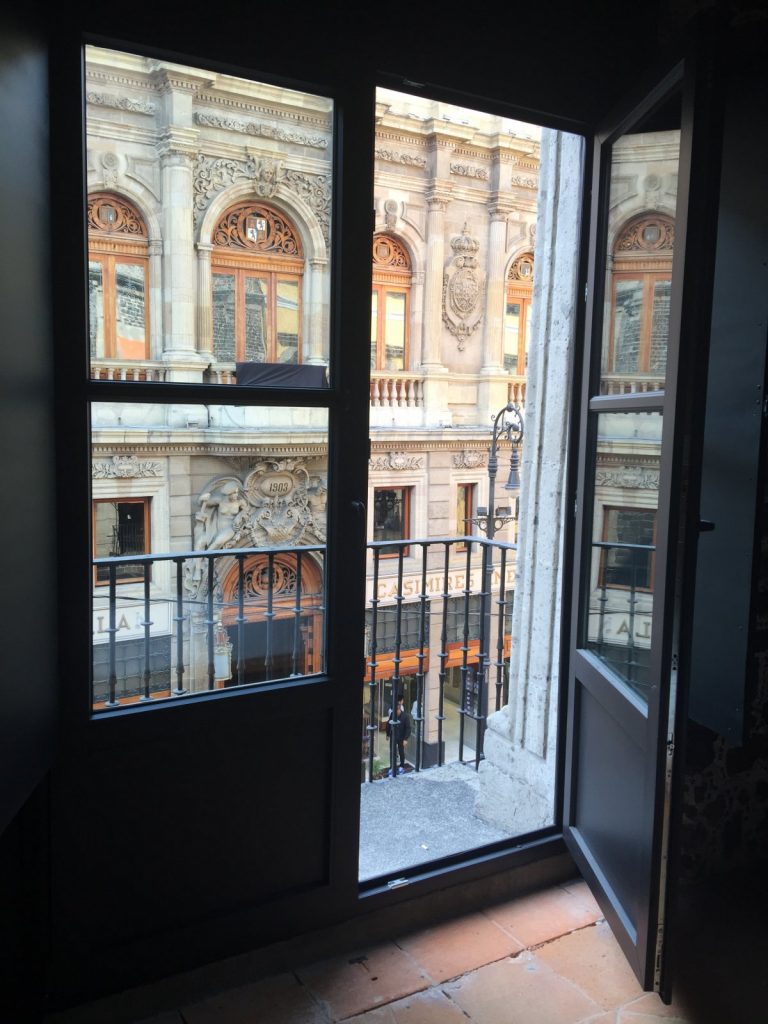 This Mexico's Capital City (Ciudad de Mexico) is the largest city and oldest capital of North America, founded by Spanish conquistadors in 1521. It's also the world's biggest Spanish-speaking metropolis. Its elevation of 7,349 feet makes it one of the world's highest capital cities. Mexico City is a city of contrasts, with its rich history and culture, the home of famous intellectuals like Frida Kahlo and Diego Rivera. You just won't be able to get enough!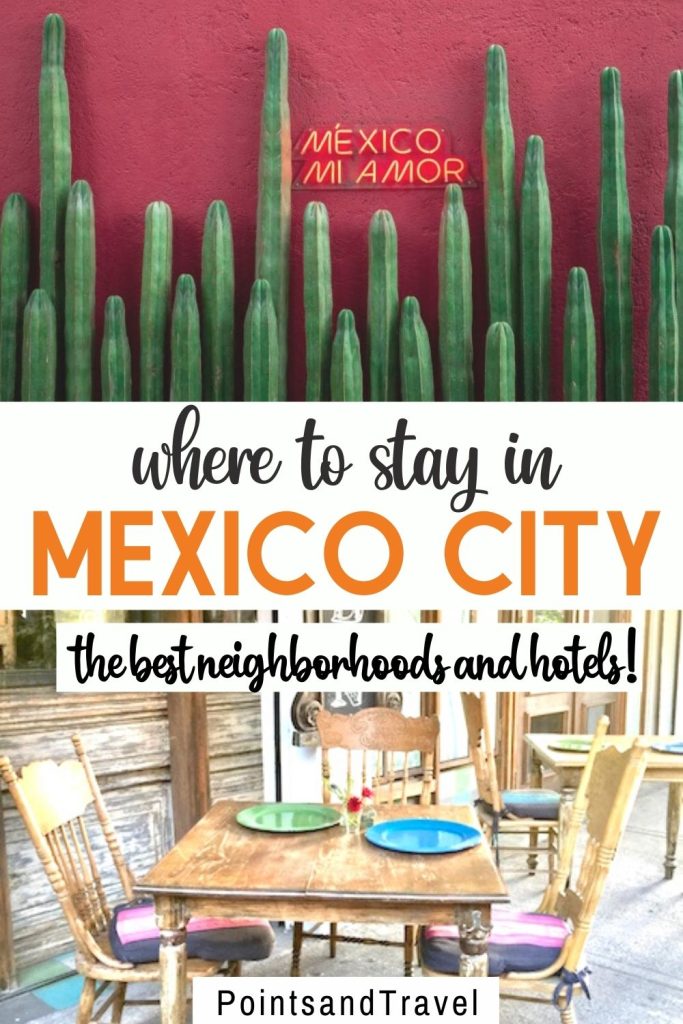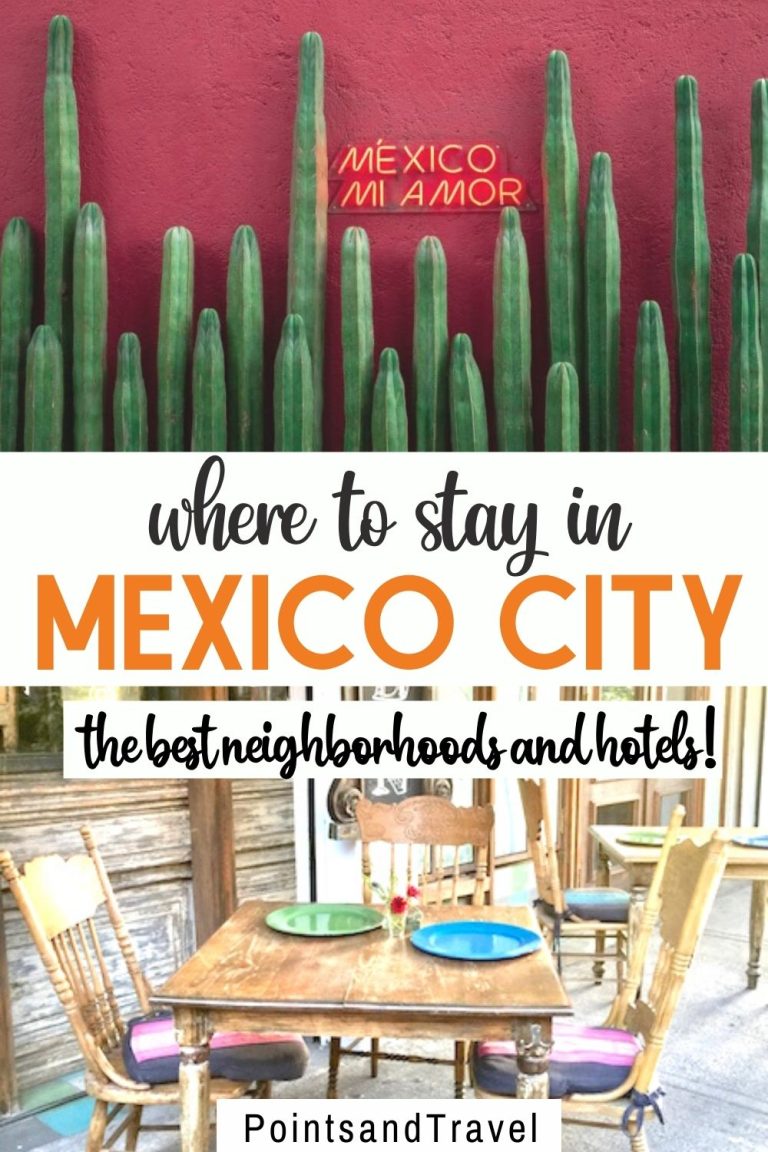 ---
What's in this post:
hide
Where to Stay in Mexico City:
The Best Neighborhoods and Hotels!
---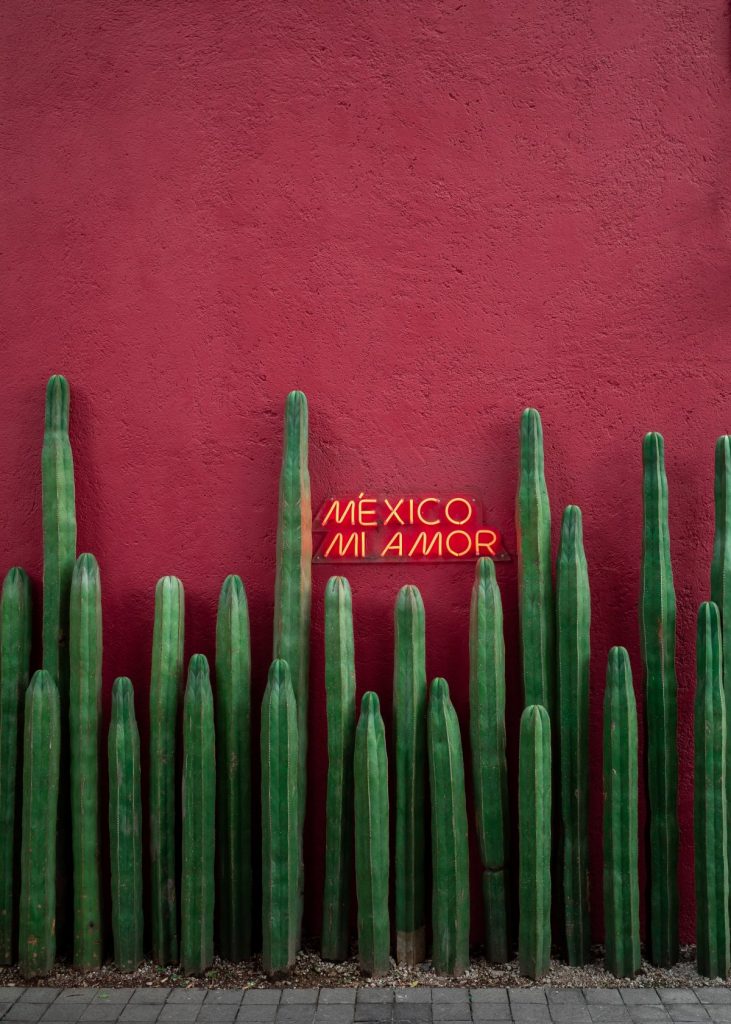 Every Traveler will enjoy these Neighborhoods and Hotels
I've done all the research for you, though,to help you better understand this diverse city of 573 square miles so that you can enjoy it in the best way. The best neighborhoods are filled with history, yet have developed over time, making them the safest neighborhood for tourism while still authentic local zones.
When choosing your accommodations, look into staying in different city areas to find one that best fits what you're looking for–elegant or party central? Bustling nightlife or tranquil retreat? Join the Hop on Hop off bus, or Walking Teotihuacan Tour? Frida Kahlo's Casa Azul tour or Cuernavaca Full-Day Tour? Chapultepec Castle or Full-Day Volcano Hiking Tour? Show some love for the all-day Cuernavaca tour from Mexico City? What about the Wrestling Tour: Lucha Libre?
Here are some best residential areas to choose from.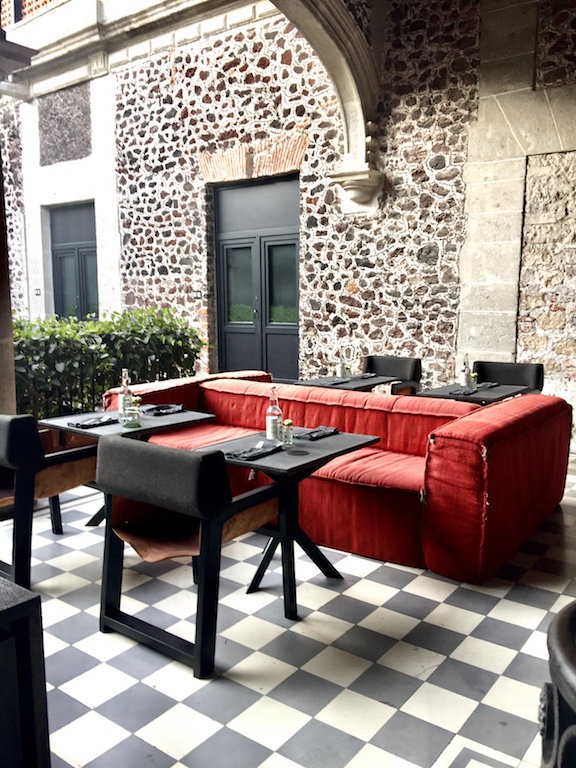 Explore Mexico City's world-renowned cuisine, see its numerous museums, stroll its historical buildings and streets, be astounded by its modern architecture, and browse the city's many designer boutiques. Find the most trendy neighborhoods for different sorts of travelers and where to stay in them before you get there.
For Jet Setters: Polanco
Polanco has become a haven for Mexico City's elite and jet set, filled with mansions and gated communities. However, it's home to the city's best hotels, like the Four Seasons, or St Regis and they feature some of its finest restaurants.
Guests will find themselves within walking distance from shopping centers, galleries, spas, and entertainment venues while enjoying serene nature areas like Bosque de Chapultepec. The classy and historic Hotel de la Opera is here, among other fine luxury accommodations.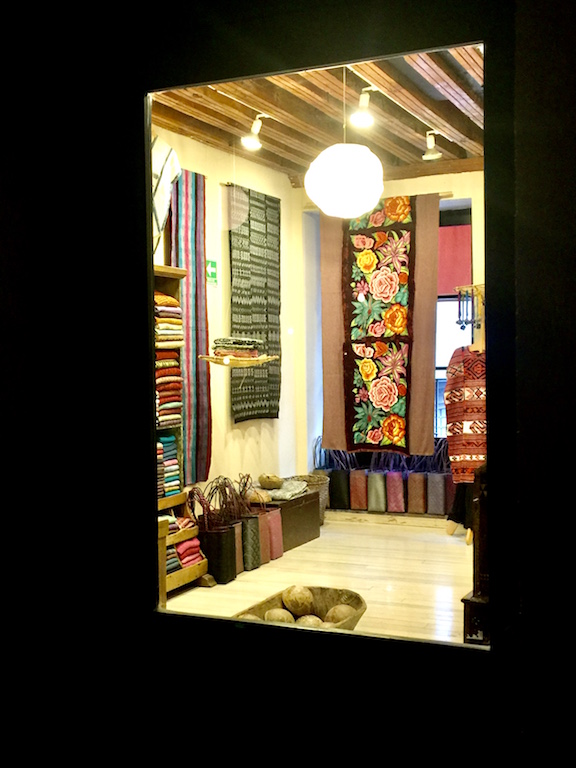 Office buildings line one side of Polanco, with luxurious apartments and enormous historic buildings on the other. The eclectic mix has drawn the area into the city center of great restaurants, global brands, renowned museums, galleries, and some of the best hotels. It makes one of the safest neighborhoods in Mexico City.
In the central business area, stroll down Presidente Masaryk Avenue, which has all of the best-end boutiques; see Museo Soumaya's magnificent Rodin collection; dine at Quintonil, one of the world's most exceptional restaurants; And unwind at Limantour, which is regarded by many as Latin America's finest bar.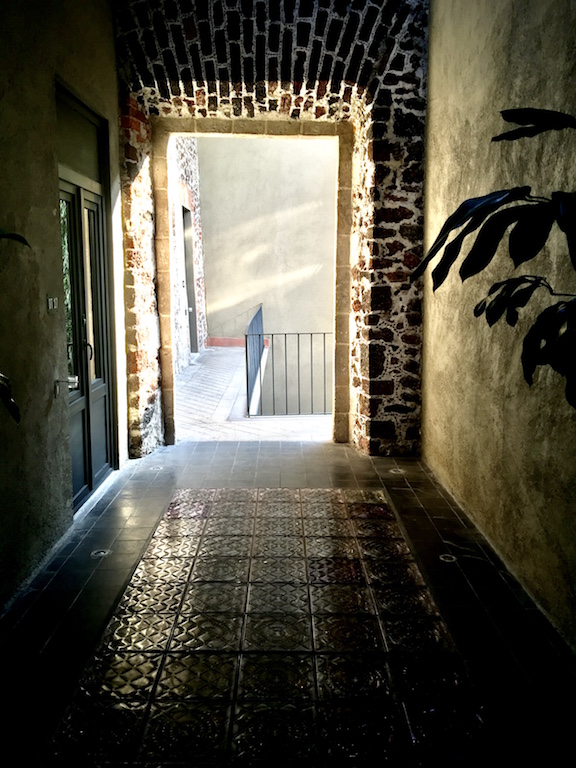 Hotels in Polanco:
#1 Hotel W Mexico City
W Hotel is a trendy and colorful hotel with a modern design and stylish furniture. Its youthful atmosphere is evident, with bright colors in the decorations, extra-large images on the walls, and exciting design – such as checkered bathroom walls or beds set up in front of floor-to-ceiling windows. In addition, PAW (Pets Are Welcome) provides dog walking, feeding, and bathing services as part of its pet-friendly attitude.
#2 Hotel Habita
This magnificent establishment is one of the most beautiful designer boutique hotels in Polanco, Mexico! You'll love their onsite spa, pool, terrace, and excellent dining.
#3 Las Alcobas Hotel
Las Alcobas is a designer boutique hotel in Polanco, a part of Starwood's Luxury Collection, with exquisite design characteristics. Airport transportation and complimentary breakfast smoothies are among the amenities of this excellent place. In addition, two of Mexico City's finest restaurants, Dulce Patria and Anatol, are on the premises: one specializing in traditional Mexican food and another emphasizing experimental gastronomy.
#4 Casa Anzures
Here's a fantastic 4-star hotel and a good place to stay in this beautiful area. This one is in the middle of it all, having easy access to the metro stations (for public transport), good room service and the spacious rooms are hot and tidy!
#5 Penthouse Polanco
This is one of the best places if you're seeking a beautiful, cozy, and very accessible homestay in Polanco. This fantastic penthouse offers a stunning vista and is spotless!
For History Lovers: Centro Historico (El Centro)
The heart of Mexico City is filled with old churches, museums, fine colonial architecture, and shops. So whether you want to take photos of landmarks like the Palacio de Bellas Artes or dine on local cuisine (try soft beef tacos at La Casa de Toño), centro histórico has it all.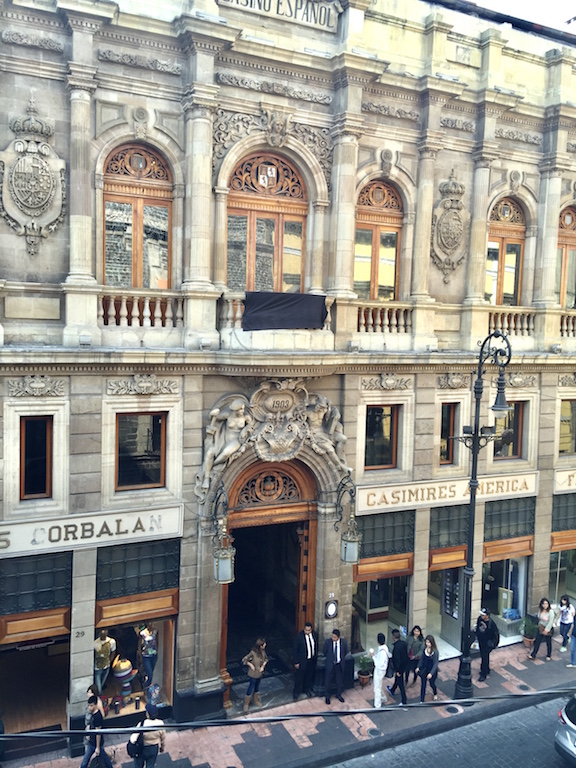 The stunning National Palace, the magnificent National Museum of Art – with its renowned Diego Rivera murals – and other attractions are within walking distance. You can see the fantastic Diego Rivera paintings, admire the ornate Mexico City Cathedral, and be amazed by the massive National Palace.
Plus, you can enjoy pieces at the National Museum of Art – but just seeing it is worth a trip alone. It's safe to say that Mexico City's oldest neighborhood is bursting with 16th-century culture and history.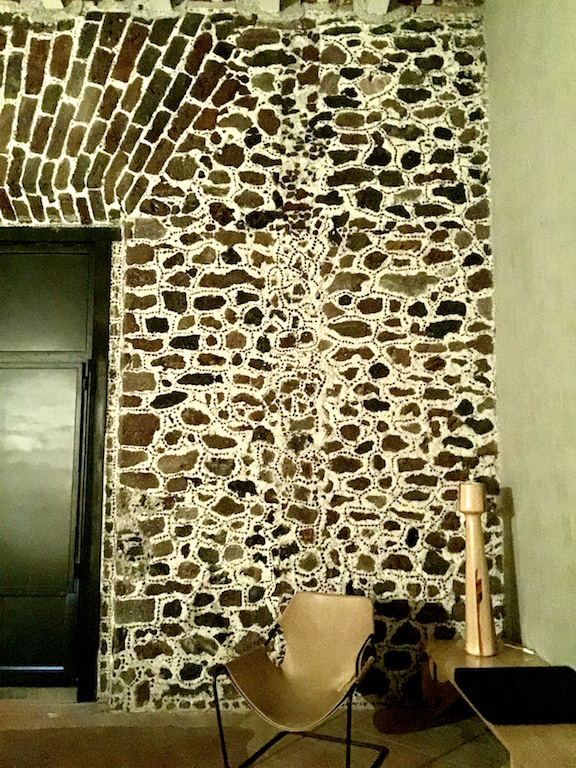 Hotels in centro Histórico (El Centro):
#1 Gran Hotel Mexico City
The Zocalo is the central plaza in Mexico City, and Gran Hotel Ciudad De Mexico is located there. Prepare yourself for two onsite restaurants and rooms that are luxuriously spacious!
#2 Hotel Gillow Mexico City
This is one of your best bets if you're searching for some of the most lavish hotels in Centro Histórico. This classic Mexico City hotel opened in 1875 and is located right in the middle of the Historic Center of Mexico City- fantastic!
#3 Hotel Catedral
The 4-star Hotel Catedral is housed in a 17th-century structure with national flags surrounding it and carefully maintained trees and shrubs. The hotel offers a range of guest rooms, including family rooms and access to the hotel's roof terrace, concierge, and business center. A delicious all-you-can-eat breakfast is served each morning, as well as the use of the hotel terrace, concierge, and business center.
#4 Punto MX
Here's another 4-star accommodation with fantastic service that might be a good option for you! You'll like the beautiful décor, free Wi-Fi, and proximity to the Main Square – there's nothing to complain about here!
#5 Hotel Isabel Mexico City
This excellent three-star hotel is a simple yet great option for your visit. The rooms are modest and bright, and the pricing is exceptionally reasonable (the best thing if you are on a budget)!
#6 Downtown Hotel
Want to be steps from the sweeping Zocalo, Mexico City's ruins of the Templo Mayor? Plus feel the beat of the hustle and bustle of the city's oldest neighborhood? The Downtown hotel is the location for travelers looking to eat and drink in style by day and night.
For Mexican Culture Seekers: Coyoacán
This is where Olvera Street, La Ciudadela (where the Aztec Empire was settled as 13th century Templo Mayor), and Frida Kahlo's house are found. You'll enjoy an eclectic mix of ancient ruins, local artisans visiting the market daily to sell their wares, excellent restaurants, small museums dedicated to famous figures like Diego Rivera and Leon Trotsky, street art, coffee shops, and parks featuring various sculptures. I have chosen Coyoacán over San Angel for various reasons.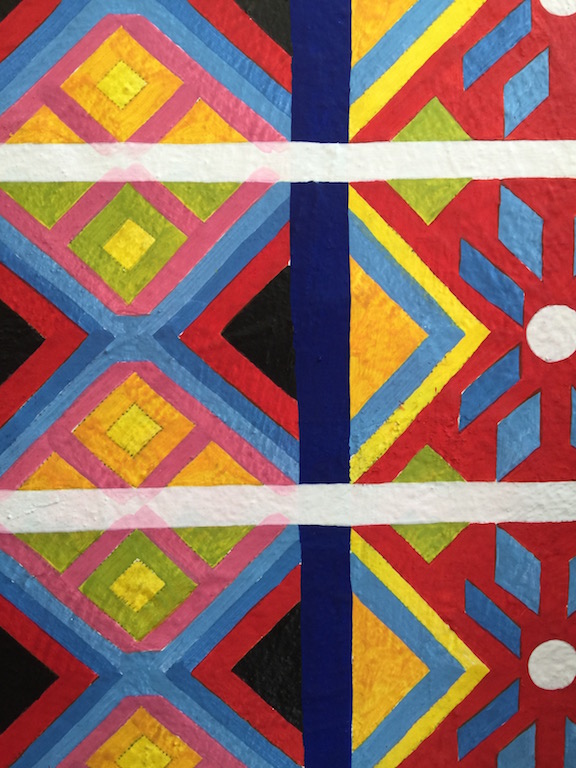 Coyoacán has two main plazas: Plaza Hidalgo and Plaza del Centenario. In these two different areas, you can find trendy bars and lounges. They play a variety of music from cumbia to folkloric sounds. Coyoacán is home to establishments such as el Pata Negra for tapas; Reina Pepi for Mexican; Bahía for seafood; and Biko or Contramar for even more seafood.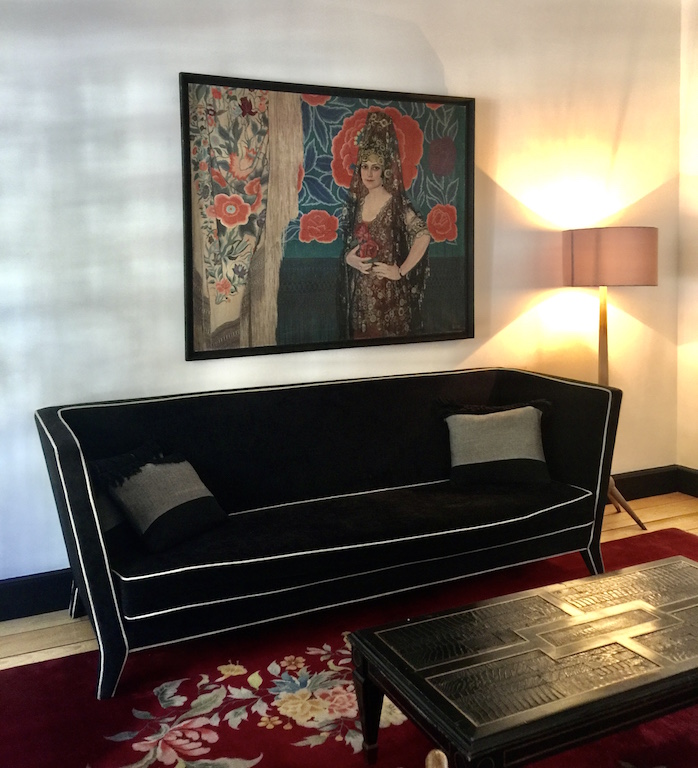 Coyoacán is one of the most colorful neighborhoods in Mexico City, with its narrow cobblestone streets (some are still lit by gaslight), wrought-iron balconies, tree-lined plazas, and colonial chapels.
On Sundays, stalls sell handmade crafts in Plaza Hidalgo's arcades, while street vendors offer different street food, including tortas (sandwiches) and tejuino (a beverage made from fermented corn). The area has undergone extensive restoration in recent years, returning it to its former glory of charming and different neighborhoods.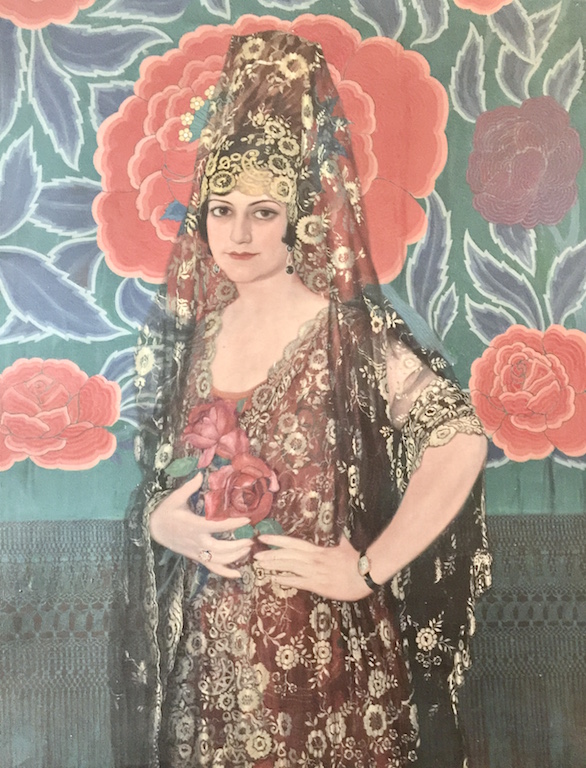 Hotels in Coyoacán:
#1 Mansion Papilio II
Three luxurious suites, each with elegant furniture that imitates the style of classic writers like Jaime Sabines, are housed in a magnificent colonial mansion-turned-bed and breakfast. In addition, there is a huge pool house with an indoor pool and gym and a splendid garden capable of hosting events. Furthermore, there's a traditional bar with 200 labels to sample, as well as a fantastic dinner menu served daily.
#2 Living Céfiro by Stara
This fantastic four-star hotel is exceptionally contemporary and trendy, with clean rooms, a garden, a terrace, and complimentary airport transportation!
#3 Casa Tamayo
The boutique hotel aims to become your temporary residence away from home. Visitors to the establishment are treated to genuine Mexican hospitality, complete with warmth. The hotel also offers a shared living room and kitchen for guests beyond its well-appointed rooms. Within walking distance of the main street, the location is also conveniently accessible.
#4 Guesthouse Aldama
This excellent hotel is a short walk of 300 meters away to the Frida Kahlo Museum (aka La Casa Azul or the Blue House)! It also has great discounts and free Wi-Fi, as well as free bicycles and other amenities!
#5 Casa Ayvar
The comfortable, clean rooms of the lovely bed and breakfast are ready and waiting for you! In addition, you may choose between rooms with a patio or balcony, allowing you to customize your options. Maybe the nice little hostel doesn't come with plush carpets or wooden floors, and it is a good option for you.
For Pleasure Travelers: Santa Fe
Mexico City's Santa Fe business district is home to the city's tallest buildings, including the second-tallest in North America! This area also contains many upscale boutiques and restaurants.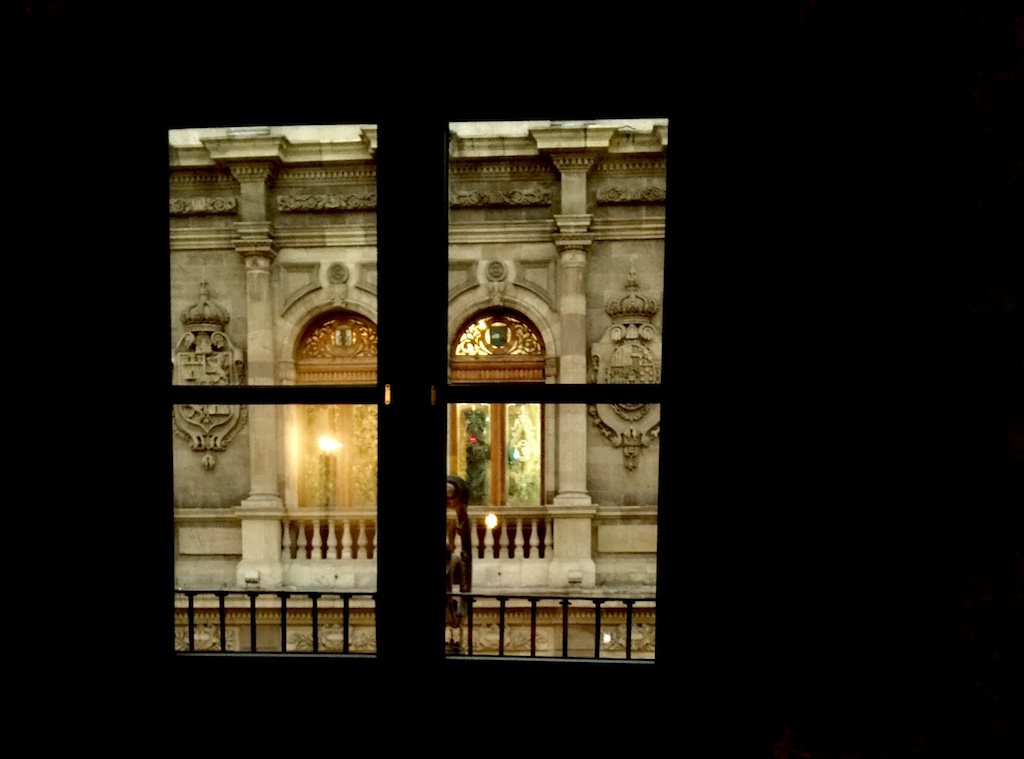 Santa Fe has several excellent dining options for people to choose from, either before or after work hours. Among these are Los Añejos (the oldest mezcaleria in Mexico City), Mercado San Camilito (one of the largest food courts in Latin America famous for its sweets), PachaMama (for Peruvian cuisine), Zib'n (a Moroccan lounge bar), Bangkok & Co., La Casa de Toño (for local fare), Edith López Landero (for traditional Mexican dishes), and much more!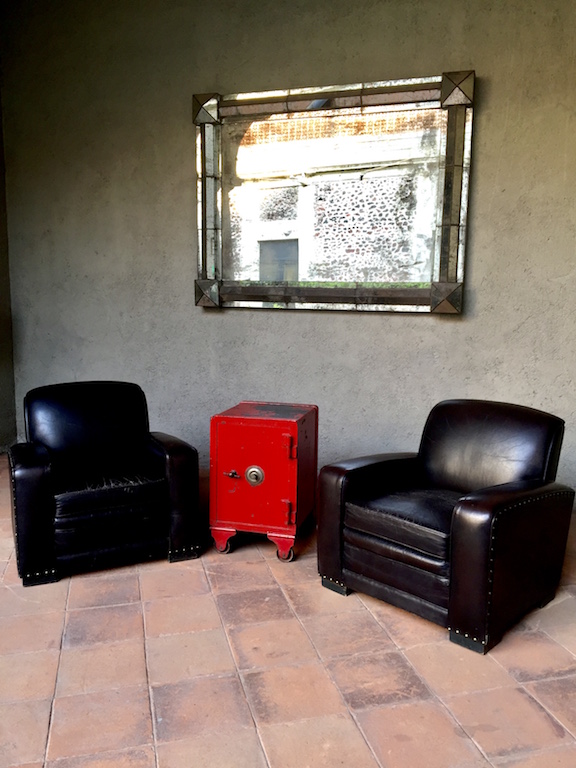 It's a beautiful location to stay if you enjoy shopping malls, sparkling architecture, and high-end restaurants like any American city. I'm also suggesting it to business travelers since many businesses and corporate centers are located here. The only drawback is that there aren't many budget lodgings in Santa Fe – just so you know!
Hotels in Santa Fe:
#1 Stadia Suites Santa Fe
In this trendy area, there is a gorgeous 5-star hotel. It's in an ideal spot with quick and easy access to various shopping and dining choices. The rooms are enormous!
#2 Live Aqua Urban Resort
Live Aqua is one of Mexico's most luxurious and sophisticated hotel companies, with Posadas Grupo. The tranquil location is 10 minutes from the rush hour traffic and excitement of Santa Fe, where guests may relax in comfort. Aromatherapy choices, a pillow menu, and customizable lighting are among the other amenities available.
#3 Hausuites
This aparthotel is near the most important shopping area in Santa Fe, making it ideal for shopping lovers! They also have a 24-hour business center, making it suitable for business visitors!
#4 Distrito Capital
Distrito Capital, situated in the subdistrict of San Cristobal, is a unique hotel dedicated to innovation. For those looking for an original concept, the Design District Central offers cutting-edge design. The rooms and baths with city views have double-height ceilings to emphasize structure.
For Urbanites: Condesa and Roma
Condesa and Roma are easy to access, exuding style and comfort. You'll enjoy a range of cafes and restaurants, as well as traditional parks and plazas for promenading throughout the area.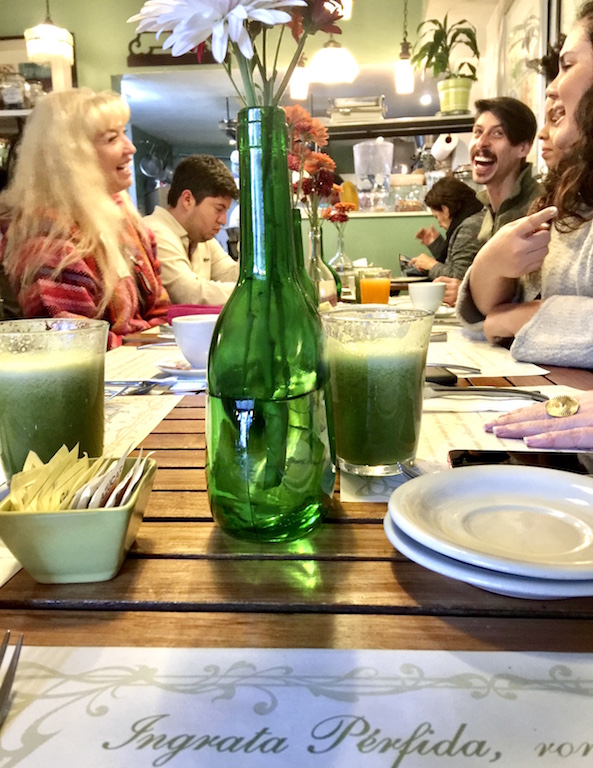 These districts, including Roma Norte, Roma Sur, and Condessa, which are home to several famous for their independent boutiques, exquisite restaurants, art galleries, and exciting nightlife. They have struck the right balance between modern living and the old history of deco architecture.
This area resurrects with 100-year-old buildings, traditional street markets, and historic parks like Parque Mexico. In addition, several of the neighborhood's most fashionable destinations—such as Azul Condesa, Maximo Bistro, and Huset—attract both locals and visitors.
Hotels in Condesa and Roma:
#1 Nima Local House
It's a great choice with excellent feedback for a high-end bed and breakfast where you may stay in rooms that have been uniquely designed!
#2 Condesa DF
Condesa's heritage is preserved rather than hidden in the remodeled building dating from 1928. The rooms are elegant and simple, with retro reminders and a modern feel. On the other hand, the restaurants have incredible energy that appeals to hotel guests and locals who want an early supper at El Patio restaurant or a drink and sushi on the fourth floor's terrace.
#3 U-Co Roma
This hostel is a great place for those who want to be in the thick of things without spending a fortune looking for the best hostel! It's a very active establishment where you may meet other travelers as well!
#4 Cozy B&B Roma Norte
It is a fantastic spot if you're searching for a top-rated mid-range best hostel in Roma Norte, Mexico City.
#5 Ignacia Guest House
The city of Roma is recognized for its large houses. On the other hand, the little boutique hotel was subjected to an exciting transformation that kept the conventional appearance without changing the interior. Each room has a distinct personality determined by the color of its walls. Breakfast is required, especially if it's served in the garden.
For History Buffs: Reforma
Reforma (Paseo de la Reforma) is known primarily for its wide boulevards, leafy parks, and as a trendy neighborhood. However, this area is also home to some of the city's most prominent museums and top department stores; even a few colonial buildings are still standing.
Aside from excellent restaurants and the best areas for shopping like Avenida Presidente Masaryk (aka Mexico City's Rodeo Drive), this town offers serene green spaces such as Parque Lincoln and Jardin Botanico and Bosque de Chapultepec. It's no wonder that several Mexican presidents have chosen to live here!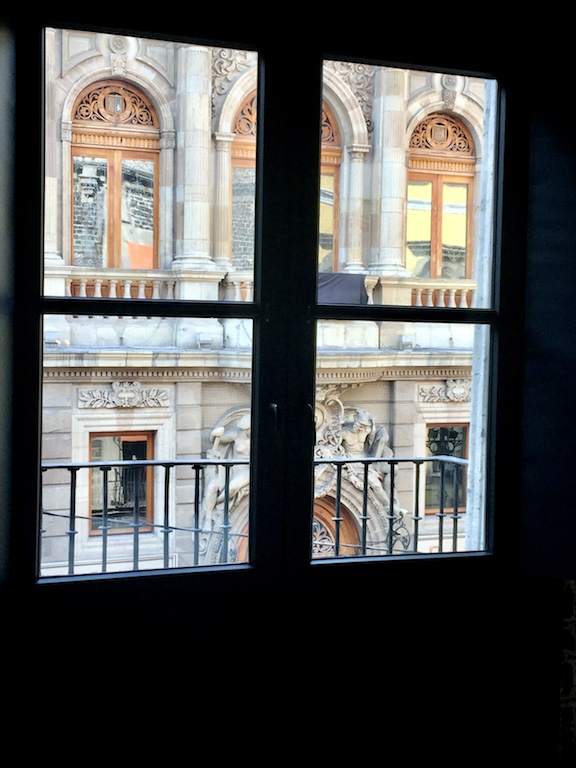 This lengthy street deserves special attention since it contains several of the city's most renowned tourist attractions. Exclusive hotels, high-end restaurants, music venues, famous museums, and ancient monuments are all located along with it.
The city's central location, also known as El Zocalo, is home to Mexico's most iconic monuments: the Angel of Independence and the Diana the Huntress Fountain. In addition, the entrance to Chapultepec, the city's largest park, includes the zoo, two large artificial lakes, and the magnificent Castillo de Chapultepec (Chapultepec Castle).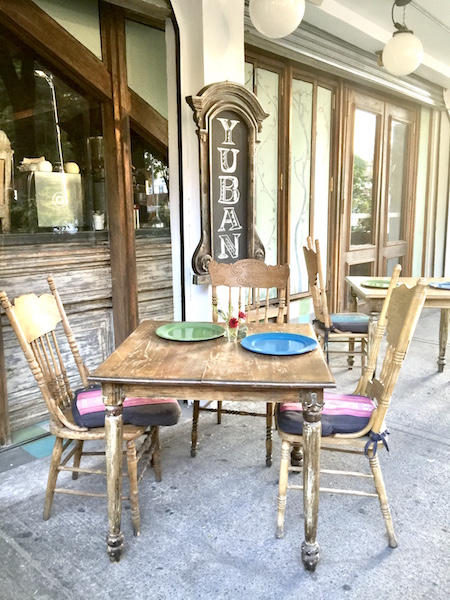 If you take Avenida Insurgentes south from Mexico City, you'll reach the fascinating Anthropology Museum, a few contemporary art museums, and two famous monuments. The final 2.5 miles take you directly to Mexico City's Historical Centre, El Zou (a UNESCO World Heritage site).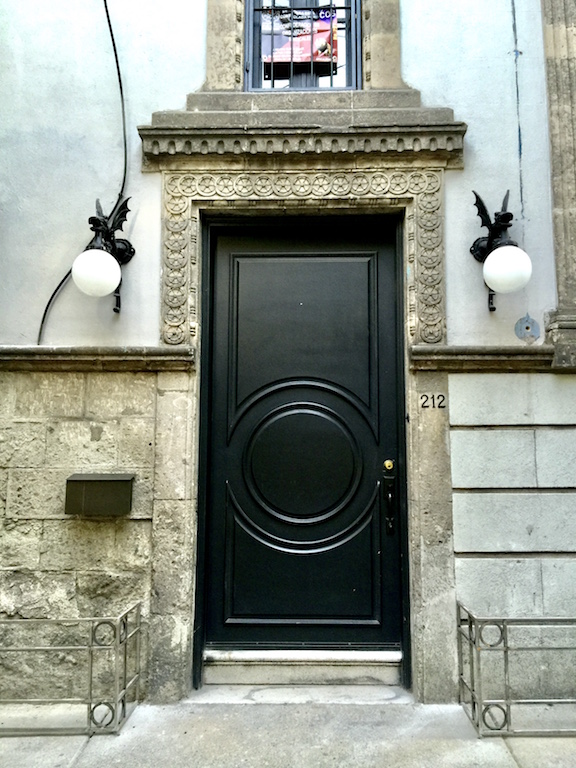 Hotels in Reforma:
#1 Hilton Mexico City Reforma
This home is just a 5-minute walk from the famous Reforma Avenue! The site is ideal, and they provide both indoor and outdoor swimming pools and a variety of other services!
#2 Four Seasons
The landscaping is beautiful, and there's a peaceful courtyard in the center with plants from all over Mexico. The restaurant Zanaya, which opened recently near the garden, offers plates from the Mexican Pacific Coast. There's also Mica Rousseau's Fifty Mills Bar, regarded as one of Mexico's finest mixologists.
#3 Casa Emilia B&B Boutique
This lovely home is a boutique B&B, as you may infer from the name! The décor is very friendly, the rooms are spotlessly clean, and the employees are beneficial. It's also conveniently located near one of CDMX's most famous monuments – the El Angel monument!
#4 Armonik Suites
This economy lodging is fantastic! I'm delighted to inform you that, aside from its ideal position (very near to El Angel), this is one of the most cost-effective places around, with private rooms, a sitting room, a microwave, and even a fridge if desired!
For Peace Lovers: San Rafael
The most peaceful areas in town are located in the outskirt part of the city. Unfortunately, the only way to get there is by car! San Rafael, for example, is perfect for those who want to avoid Mexico City's hustle and bustle.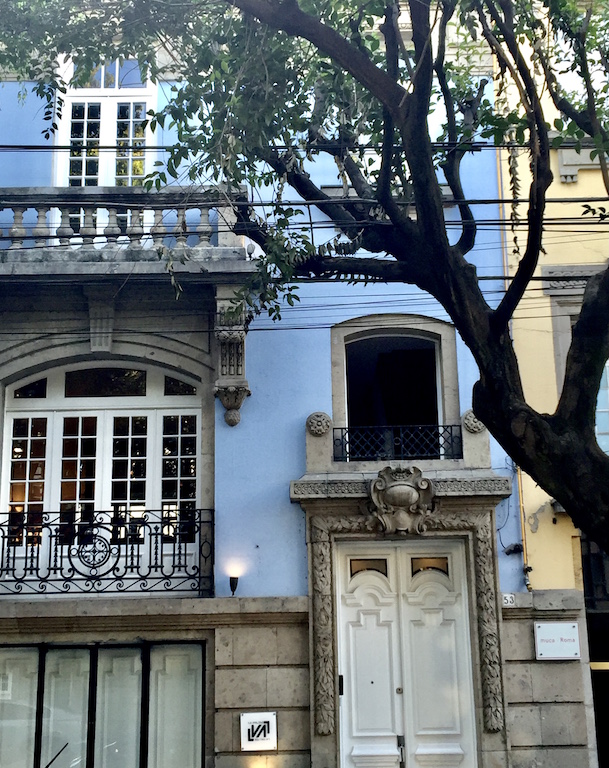 This quiet district was founded in 1922. Its isolated location keeps most noises away while still being just a 15-minute drive from the downtown area of Polanco! It has several parks where people work out during the weekdays; you'll find children playing soccer or baseball, too. There are also some lovely restaurants with terraces (perfect for enjoying breakfast) and even an ice cream shop!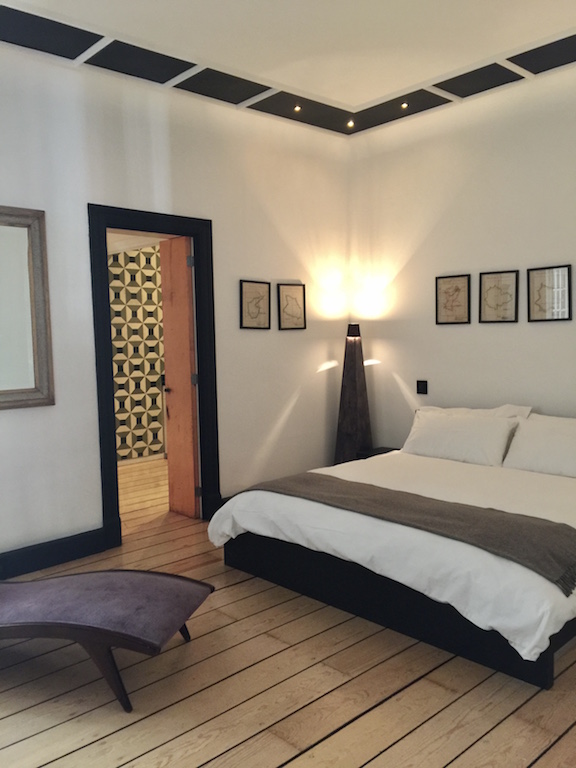 Indeed, San Rafael isn't as famous as some other parts of Mexico City, but it's also a quieter area where you'll still be close to the major attractions. This trendy residential neighborhood has boomed in recent years because the artists who resided in La Condesa and Roma judged those areas too noisy and costly; therefore, they relocated here.
#1 Hotel Carlota
This one's for you if you're searching for some of the most lovely hotels with pools since it has a year-round outside pool that is simply breathtaking!
#2 Basic Hotel
With some excellent pricing and fantastic service, this wonderful 4-star lodging is a must-visit. In addition, they have an onsite restaurant, free Wi-Fi, a fitness center, and many other exciting amenities, which you'll be glad to hear about.
#3 Hotel Maria Cristina
Here's another lovely 4-star lodging in a beautiful home. The rooms are basic but comfortable, and they also have a fitness center and an onsite bar, making them ideal!
#4 Tres Colonias
This is the best choice for those seeking laid-back, central lodging that also comes at great rates! In addition, this one includes free Wi-Fi, private baths, big-screen TVs, and more!
For a Modern and Traditional Mix: Zona Rosa and Juarez
La Zona Rosa is one of Mexico City's major cultural spots. It features contemporary and traditional buildings, art galleries, the best restaurants, nightclubs, bars with live music, and even cinemas! The area also has its park called the Parque de la Reforma Park.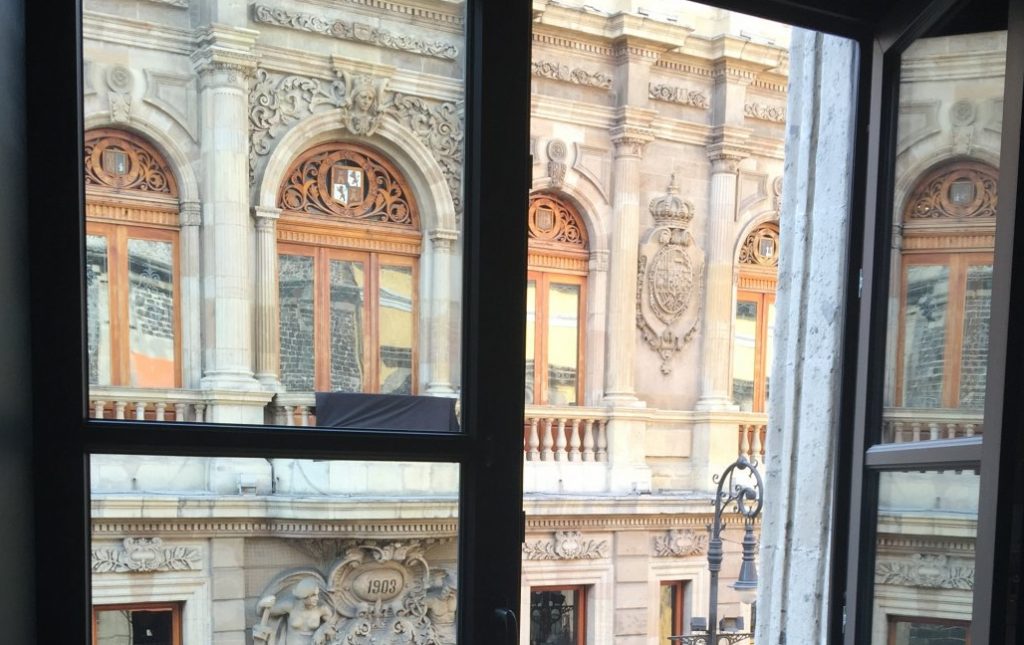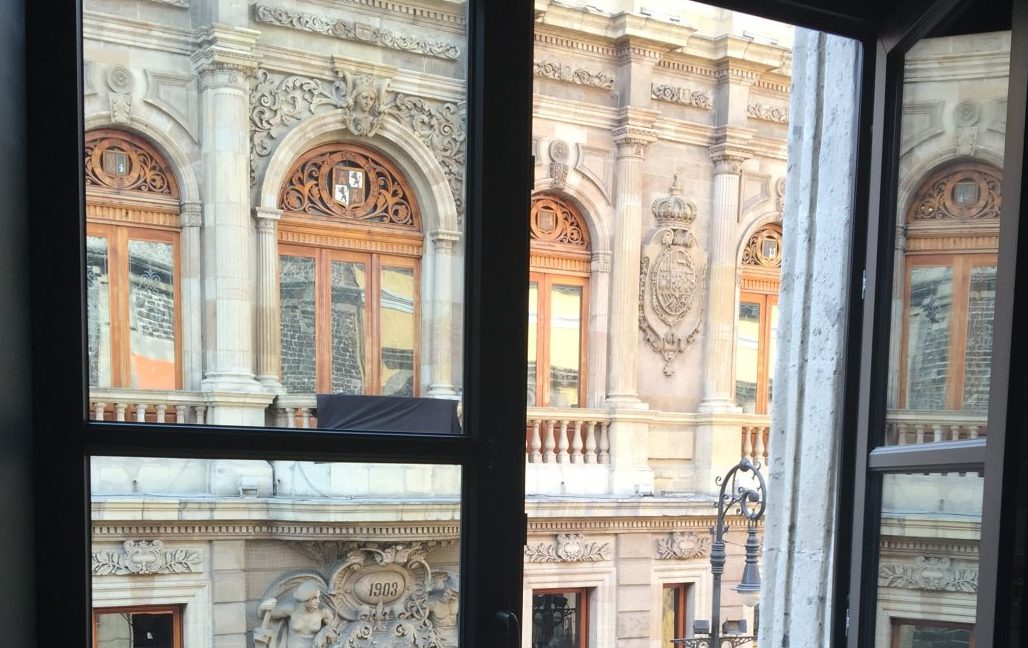 The Zona Rosa is a tiny portion of Juarez, which is a larger neighborhood. Both are a unique blend of lively (and gay-friendly) nightlife and quiet streets during the day. They're also both in the cultural center and close to Chapultepec!
#1 Hotel Geneve Mexico City
One of Mexico City's top five-star hotels is a fantastic choice for those looking to be pampered during their stay! It's also very close to Chapultepec Park!
#2 Hotel Clé
This is the ideal 3-star hotel for you if you're searching for a great location and the hospitality of the fantastic young professionals working here!
#3 Suites PF
This is an excellent four-star hotel, with a fantastic onsite restaurant, free Wi-Fi, and overall high-quality service!
#4 Suites Havre
This is another lovely hotel in Mexico City, just to the south. It provides 4-star service at a reasonable price, with free Wi-Fi and a 24-hour check-in desk for early or late arrivals, as well as several apartment types to select from!
Mexico City can Offer Something for Everyone!
So, do you feel like Mexico City can offer something for everyone? Well, I certainly think so! Of course, there's no denying that it has its fair share of problems and issues – crime and pollution in particular – but there's also a lot this fantastic city has to offer.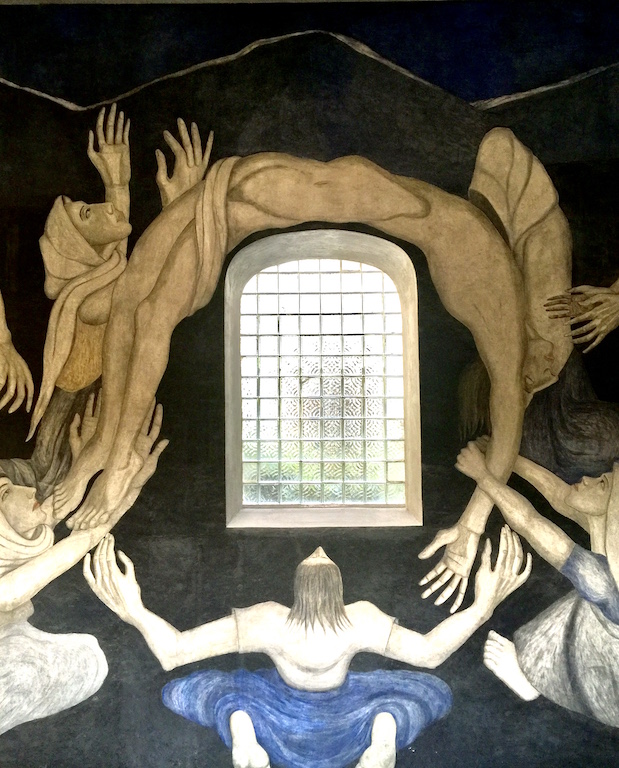 As you've seen throughout the post, there are plenty of five-star and four-star hotels with pools if you're searching for luxury hotels during your visit. I've also attempted to include affordable designer boutique hotels to fit your budget, especially if this is your first time.
Moreover, I have selected all these lodgings because they each provide cleanliness and excellent service! I hope this guide will help you find the perfect place to stay during your Mexican holiday.
Have you been to Mexico City?