Winter in Wyoming is a super popular hotspot and winter lover's paradise for skiing, hiking, and winter activities in North America. With world-class ski resorts, stunning national parks, and hot springs resorts, there's no shortage of things to do when the deep snow starts falling. When you visit the nation's most popular national parks during the winter wonderland, you will generally find fewer people, families on late or super early summer vacation, and fewer lanes of regular traffic lines at Yellowstone.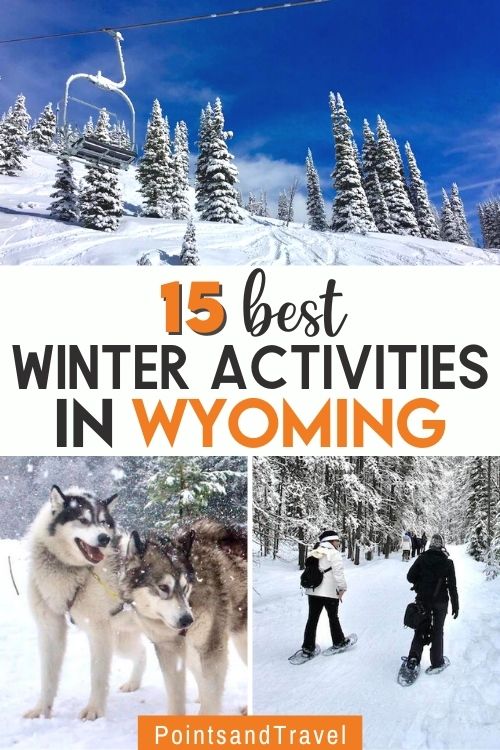 ---
What's in this post:
hide
Winter Wonderland in Wyoming!
---
So whether you want to hit the backcountry slopes or see the quieter side of a park during your winter getaway, Wyoming has everything you need for an unforgettable trip! You can experience all this at one of the many hotels and resorts across the state. They offer cozy cabins with fireplaces and hot tubs with high temperatures, as well as luxury suites with incredible views—so you can stall stay connected while on vacation. From Casper to Cody to Jackson Hole… they have it all in Wyoming!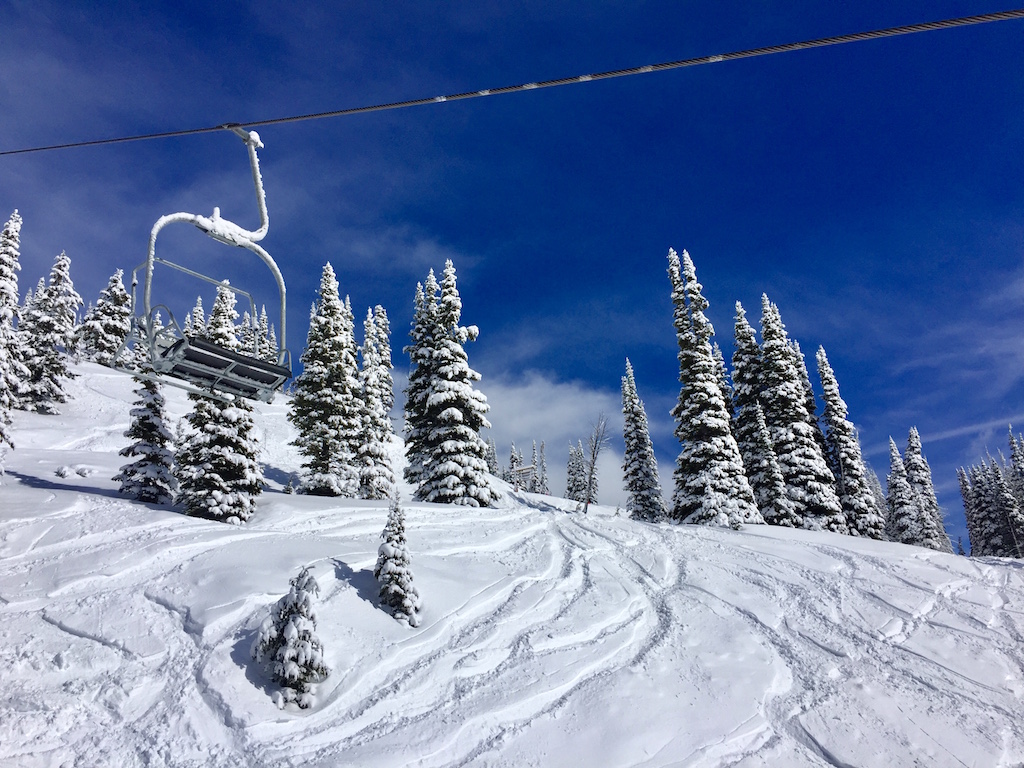 Come find out why everyone is raving about their time spent in Wyoming this season!
Top 15 Winter Season Activities in Wyoming
There's no shortage of things to do in Wyoming for the winter activities. Here are 16 of my favorite things to do in the great place of Wyoming:
#1 Snowmobiling in Back Country
There's no better way to experience the vast climate of Wyoming than by riding atop one of the snowmobile's tour. So take your pick from several tamed trails through forests or opt for an off-the-beaten-path adventure on untouched landscapes on your favorite snowmobile tour.. And don't forget your helmet!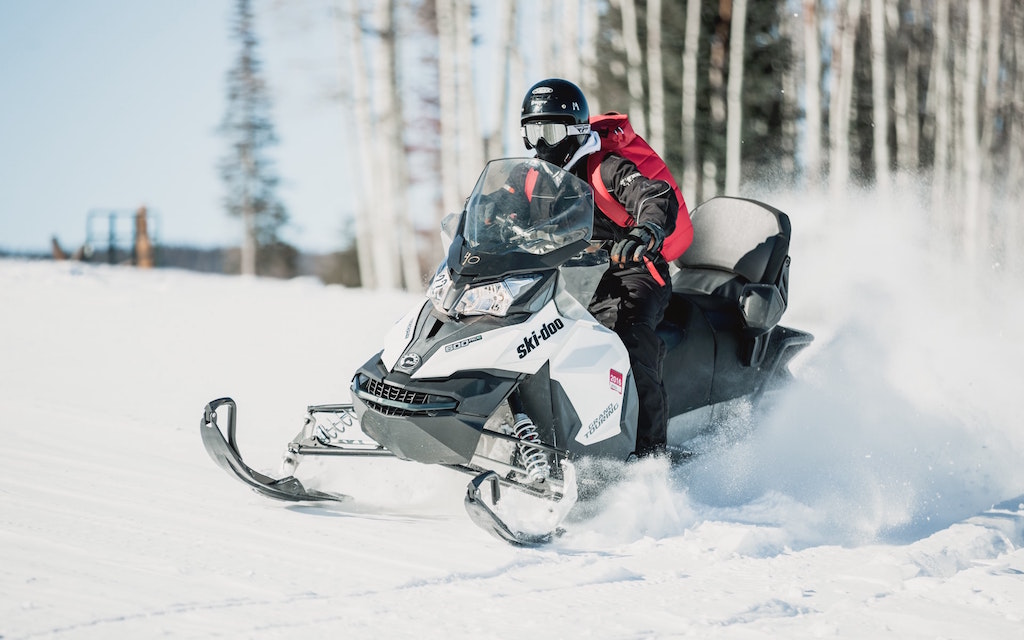 A snowmobile excursion can take you to stunning natural areas that are otherwise inaccessible in the winter. So keep your head tucked down while adventure guides whisk you across the snowy landscape.
There are about 120 miles of un-groomed snowmobile trails in Albany County and approximately 200 miles of trails. Further up north and east, snowmobilers might travel for hundreds of miles along the Continental Divide.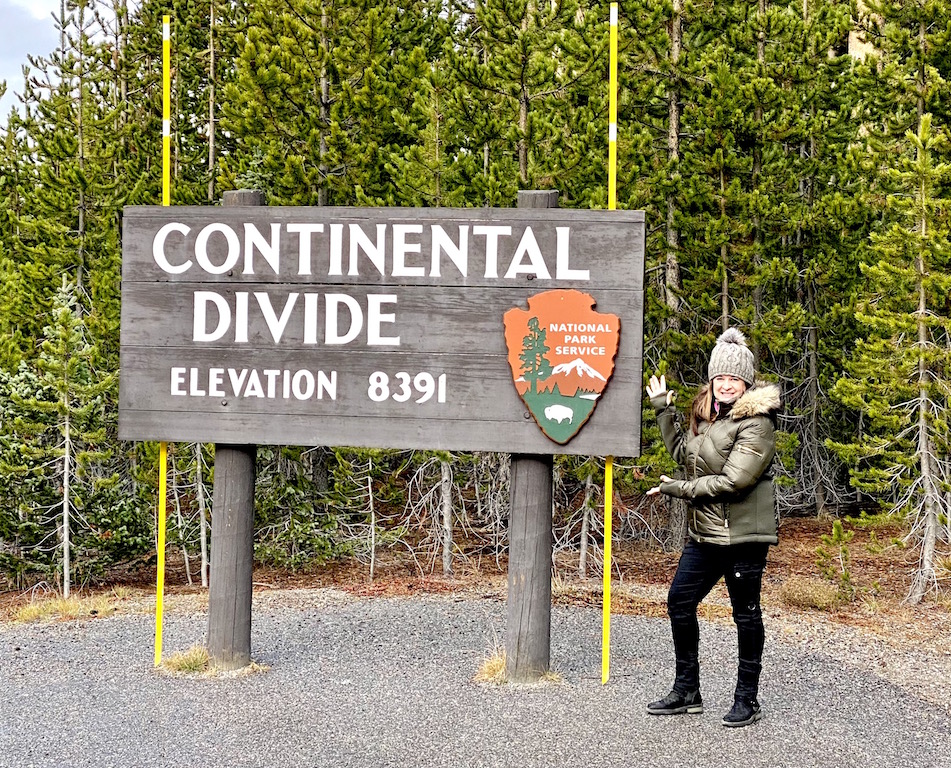 Explore landmarks like Old Faithful or the Granite Hot Springs, where you may unwind with a therapeutic soak while touring Yellowstone National Park, the Wyoming Range, the Gros Ventre Range, the Snowy Range, Togwotee Pass, or Greys River, Casper Mountain ranges above the town of Casper to the Black Hills area, which has a 300-mile trail that loops near South Dakota.
#2 Snake River Scenic Rafting
There is nothing more exciting than the Snake River Scenic Raft, as you explore the stunning landscapes and varied wildlife near Jackson Hole, Wyoming. You will be floating down 13 miles along the Tetons and the Snake River Range. Listen to your guide as they tell you about the history of the area and about birdlife from the comfort of your raft.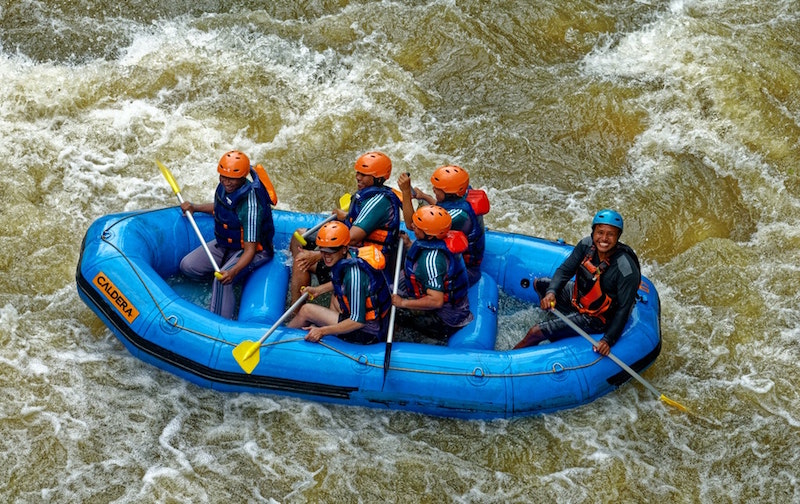 #3 Skiing and Snowboarding
The most popular activity in Wyoming, downhill skiing, is offered at some of the best places (resorts) on earth in the coldest temperature. With five ski resorts across the state, you can hit the slopes any way you like—from taking lessons to carving down the snowy runs with friends to backcountry skiing; Shoot, they even have cross country skiers – So you know there's a little something for everyone.
#4 Horseback Riding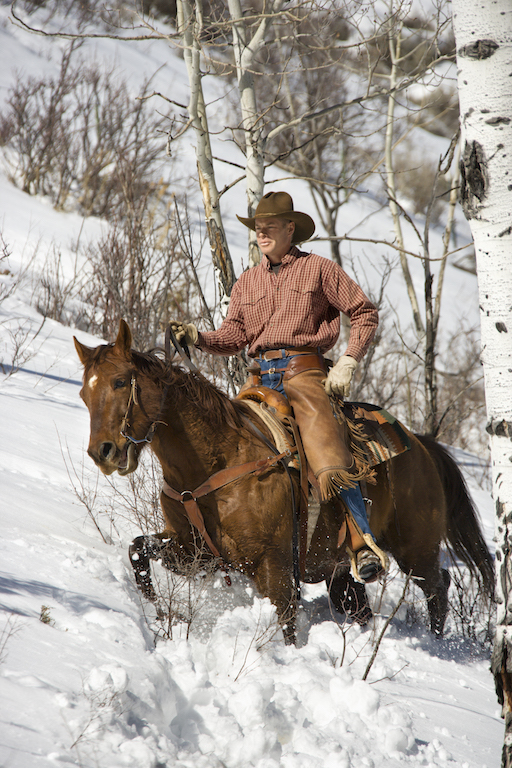 Wyoming winter is a magical time to head out on a horseback ride. Tucked away in Wyoming's national parks and forests, these excursions offer incredible views as well as the chance to see local wildlife; you can even do a sleigh ride!
You might even spot some of the many elk who make the area their home. Or if you get lucky like me from last year, I saw a momma Grizzly! (apparently bring Bear Spray, as they say, it is very important information, in case you come in contact with wildlife.)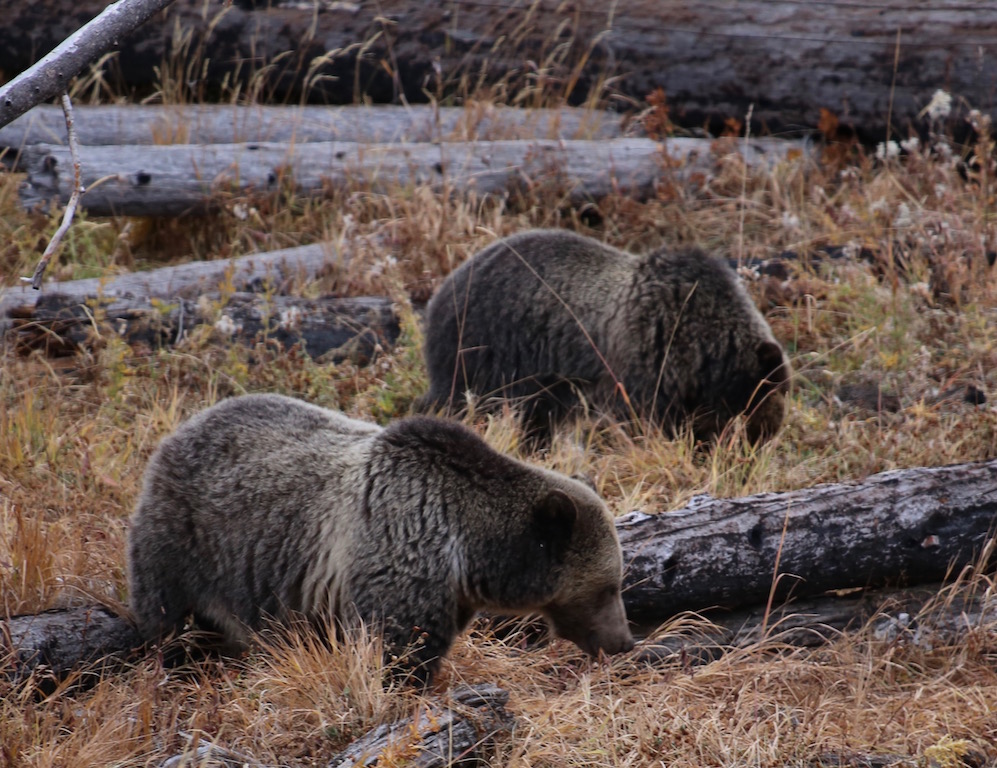 #5 Hot Springs Soak in Mammoth Springs
If you're looking to relax on your trip, nothing beats soaking in one of the mammoth hot springs across the state. Located near world-famous ski resorts and charming small towns, these resorts offer a chance to unwind with family and friends all winter months.
#6 Hiking Trails
An excellent way to get out and enjoy nature during your vacation, hiking offers breathtaking views as well as a chance to see animals up close (elk and buffalo)! Hikes vary from beginner-friendly strolls through meadows to more advanced treks through high plains in wilderness areas, including the Great Divide Basin. When hiking in the winter, be sure to dress in warm layers, bring some snacks, and always have bear spray.
#7 Snowshoeing
Another great way to explore Wyoming's beautiful scenery, snowshoeing is easy—and fun!—for everyone. No experience necessary—lace up your snowshoes and give it a go. Take a snowshoeing trip through one of Jackson Hole's many powder-covered paths or go on a guided snowshoe tour in Grand Teton National Park.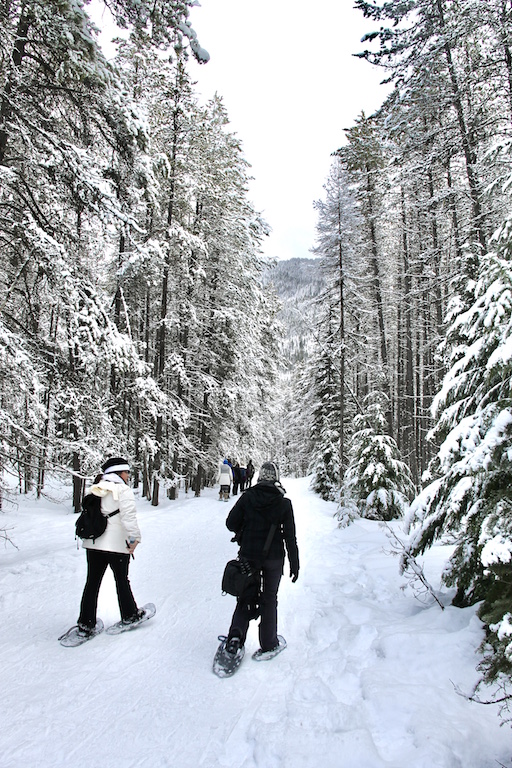 In the winter, many hiking trails in Yellowstone National Park are available for snowshoeing or cross-country skiing. To see famous sites like Old Faithful and the Grand Canyon of the Yellowstone without people around will be well worth your time.
#8 Cross-Country Skiing
Mentioned before, for those looking for an active way to explore Wyoming during winter, cross country skis are perfect! Offered at resorts across the state, this activity provides a fantastic workout while allowing tourists to enjoy stunning snow-covered landscapes.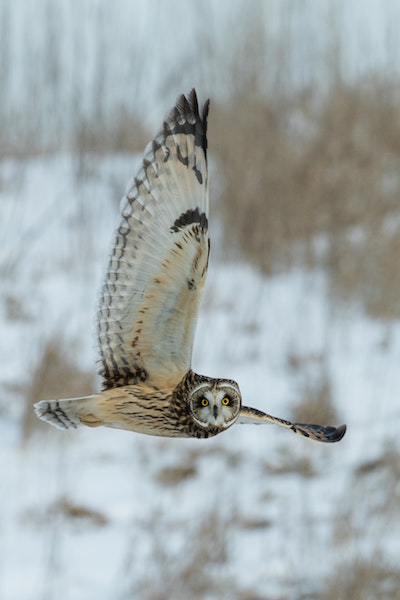 Cross-country skis are average low-impact ways to commune with nature while staying active during the winter season. You may enjoy cross country skiing in groomed Nordic tracks or ungroomed natural paths through Grand Teton National Park. In addition, Eco Tour Adventures and Hiking Experience provide guided cross-country ski trips and snowshoe excursions.
#9 Skating in Outdoor Rinks
During winter, you can take advantage of the stunning outdoor rinks in Wyoming to ice skate. Some resorts even offer public skating sessions or skating lessons for those who want to hone their skills before taking on the pristine frozen lakes!
#10 Golfing Courses
For those who'd rather stay indoors during their trip to Wyoming, there are several golf courses across the state that offer exceptional greens any time of year. So if you're looking for a game with friends or family—or prefer hitting the links without snowballs (or snowbanks!) getting in your only way—golf is perfect.
#11 Dog Sledding
As mentioned before, and perfect for kids, sledding is a fun-filled way to embrace winter. Head out on a family outing or have races with friends at the local hill—whichever option you choose, you'll be making memories that will last a lifetime!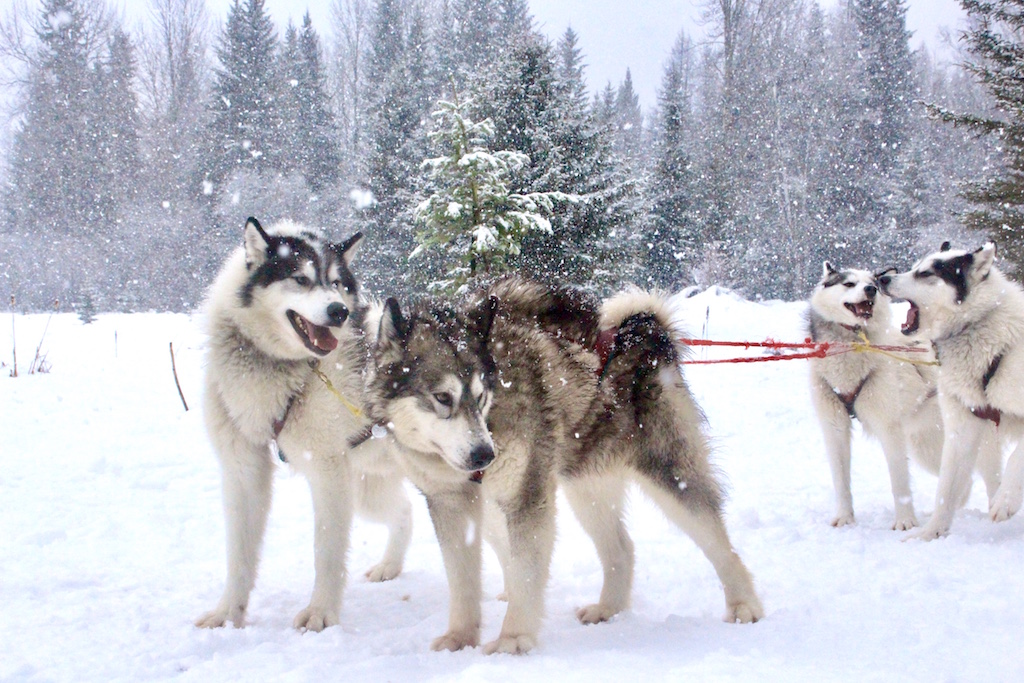 You'll go on a one-hour sledding excursion with a musher guide and a team of sled dogs through the tundra, where you'll learn about local animals and see bighorn sheep, elk, deer, moose, and bald eagles. Choose from half-day or full-day dog sledding excursions. In addition, granite Hot Springs is visited for a relaxing free bathhouse in the natural spa-like waters, even full-day winter tours.
#12 National Parks & Wildlife Tours
An excellent way to enjoy your vacation, Wyoming's national parks, and wildlife refuges offer a wealth of activities for both adults and children.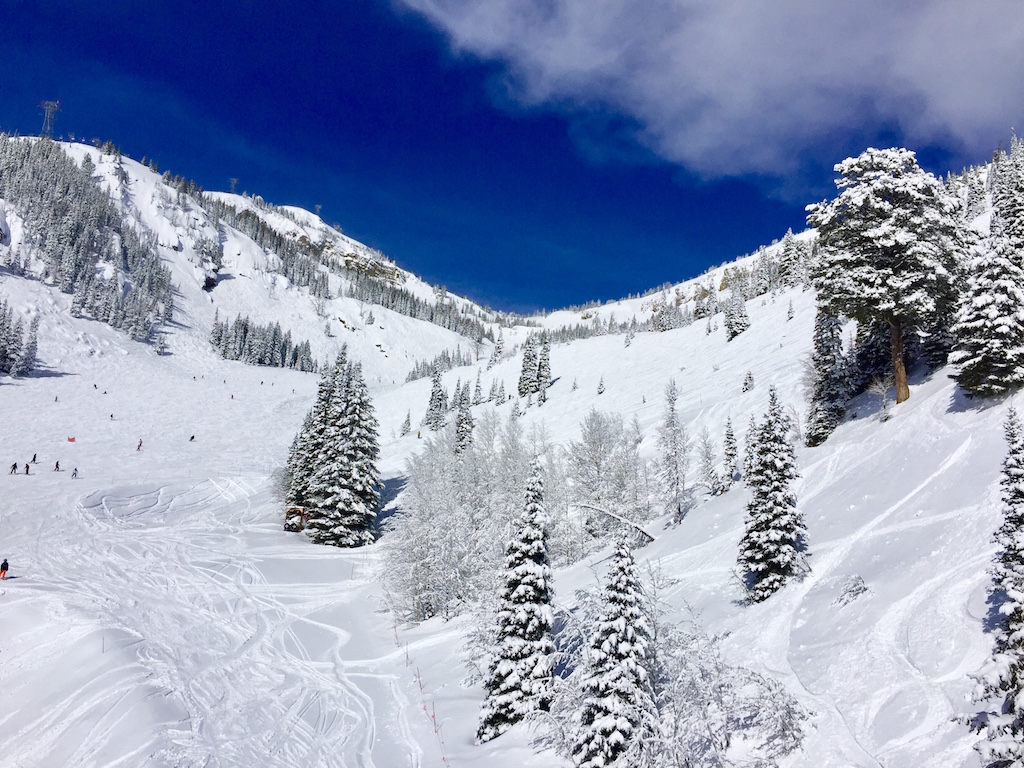 Take a winter journey through Yellowstone National Park, Grand Teton National Park, or the National Elk Refuge and relax in style as you cruise down the magnificent Wyoming landscape in a heated snow coach. These excursions provide unrivaled views of nature, such as Old Faithful Geyser, and opportunities to view geologic marvels like Devils Tower.
Winter in Wyoming is an excellent time to see snowy owls; these massive birds like to travel south for cold weather patterns and make their homes in the state during the season. Please keep your eyes peeled for them along secluded mountain trails or even the park roads; a great area to spot them perched is near roadsides where prey animals are likely to pass by.
The Seedskadee National Wildlife Refuge is a migratory stopover for numerous birds, including trumpeter swans and hawks traveling in the cold air.
#13 Sleigh Rides
For an unforgettable way to take in the season, there's nothing quite like a sleigh ride. This traditional activity has been popular since the early sunny days of Wyoming settlement and is still offered at many locations today. So bundle up, sip hot cocoa, then head outside to enjoy winter in all its splendor!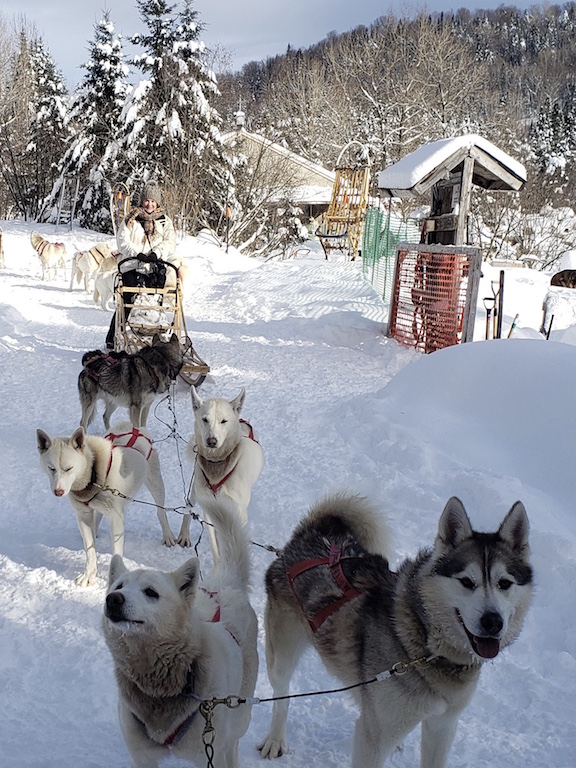 You may get within 30 feet of magnificent elk when you ride on a wildlife tour, and you might see eagles, bison, foxes, and wolves. Alternatively, spend an afternoon sleighing and end your day with a lovely fireside supper at Mill Iron Ranch or Spring Creek Ranch.
#14 Arts & Culture
During the winter, Wyoming's vibrant art scene offers plenty to see and do. If you're looking for a fun way to experience downtown Cheyenne, take a walk down Art Alley! This unique venue is a must-see for those interested in sharing pieces from an up-and-coming local artist.
A big thumbs up to the Nicolaysen Art Museum in Casper for its commitment to the community and the arts. The center even has a few Salvador Dali paintings in their vault, so stop on by if you are in Casper, Wyoming!
The National Museum of Wildlife Art, located on a cliff overlooking the National Elk Refuge, is a must-see for first-time and returning visitors to Jackson Hole. This collection explores the history of wildlife in art, emphasizing European and American painting and sculpture. Art appreciators will also enjoy exploring the more than 25 galleries in Jackson Hole, which feature local and internationally renowned painters. For entertainment during the evening, check out the Center for The Arts' schedule of ongoing activities.
For those looking for something outside of Cheyenne, stop by Glenrock Opera House & Museum to explore their rotating exhibits of local artists. In addition to hosting theater productions throughout the year, this building also provides a closer look at local history with permanent exhibits on early ranch life and Native American culture.
#15 Snow Tubing & Cowboy Coaster
For an activity that's both thrilling and relaxing, head to one of the many ski resorts for snow tubing or the cowboy coaster! Snow tubing is a winter favorite, combining sledding with skiing—it's fun for all ages. So head out on your own or enjoy the company of friends; either way, it'll be a memory you won't soon forget.
At Snow King Ski Resort, snow lovers can enjoy the heavy snow at one of Grand Targhee's two tubing parks. It is easy and quick to rise to the top of the slope using rope tows and conveyor lifts. Snow tube riders must be at least 42 inches tall. The Cowboy Coaster at Snow King raises riders 456 feet before returning them down in a thrilling ride of twists and hairpin bends, which is brand new this season!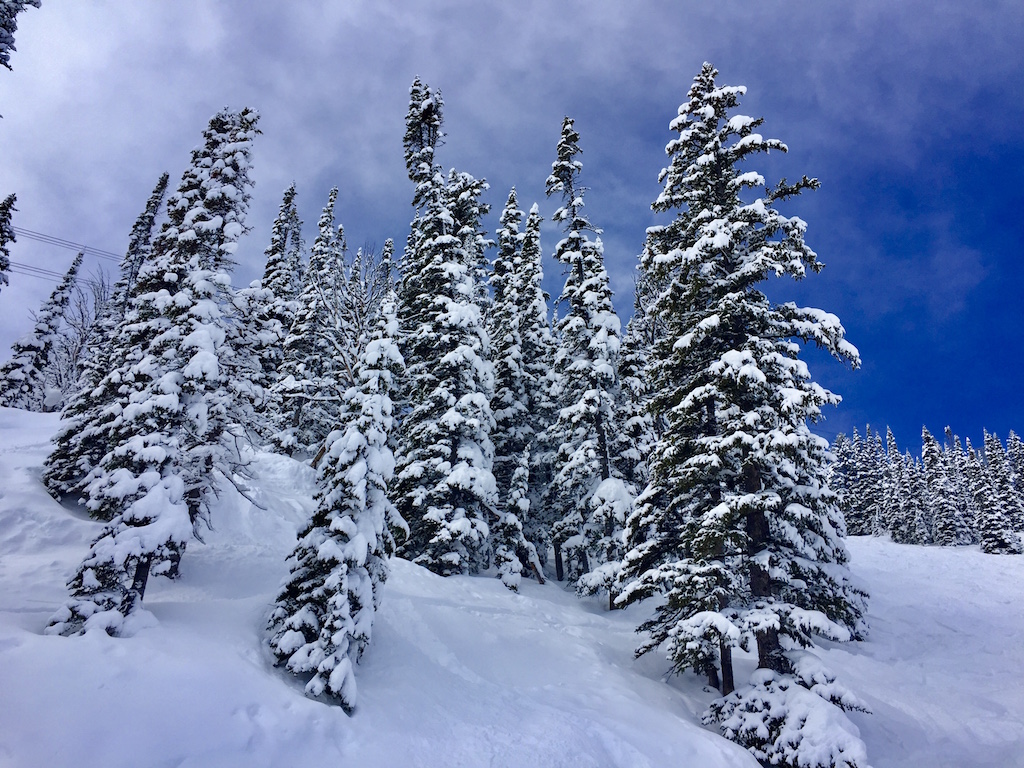 The Cowboy Coaster at PowderKeg Park provides another exciting opportunity. This three-story ride features fast speeds, sharp turns, flips, and drops; it'll get your heart racing in no time! Plus, visitors will also be able to enjoy other activities like miniature golf at this family-friendly location.
Be Sure and Go Shopping & Dining
Don't forget to take a break from the great outdoors and enjoy shopping opportunities. Greybull offers a variety of antique stores, fashion boutiques, and home decor shops. This quaint community is also home to several fine restaurants, offering family-style Mexican fare to gourmet sandwiches! It is a popular destination.
They even have sheep wool for sale! Natural, fine, and silky high mountains merino wool is produced in Wyoming due to its cool and dry environment. With strong winds coming from the pacific ocean and winter storm warnings at times, this merino wool is some of the best wool out there from Wyoming sheep. These Wyoming sheep are herded from the high mountains, typically during their winter.
Other Info: Tram & Gondola Rides
If you are tired of these lower elevations, it's a good idea to take a tram ride or gondola for visitors who want views of the region from higher elevations.
Snowy Range Tram offers spectacular views of Medicine Bow National Forest and the Snowy Mountain Range—both beautiful at any time of year and not possible to observe from low elevations. Scan the horizon for herds of elk or watch birds swoop down from their nests along the face of the rocky mountains.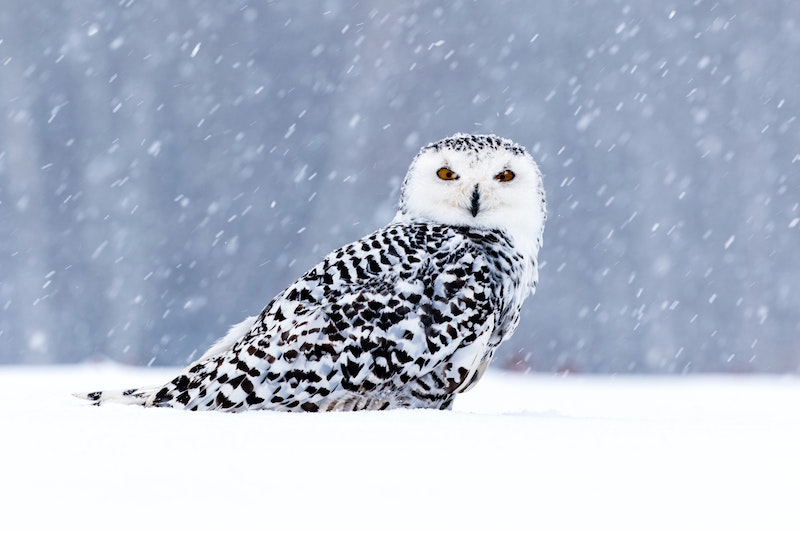 The tram links the Mountain Resort to the peak of Rendezvous Mountain at 10,450 feet, offering panoramic views of the Teton snow-capped mountains, Jackson, the Snake River Valley, and Grand Teton National Park. Warm-up your muscles with a cup of hot chocolate before descending to Corbet's Cabin for delicious waffles. You may also ride up more than 9,000 feet on the Bridger Gondola and dine at the Deck at Piste (closed during the summer season).
Signal Mountain Lodge's Gondola is another excellent option (an old faithful snow lodge); visitors can enjoy breakfast, lunch, or dinner as they take in panoramic views of neighboring mountain peaks and wildlife. Then, ride to the top for a truly unforgettable experience!
So whatever you like to do during your vacation—from outdoor adventures to art-filled excursions—there's a way to celebrate winter visits in your unique style.
Stop by Teton Village's Ski Area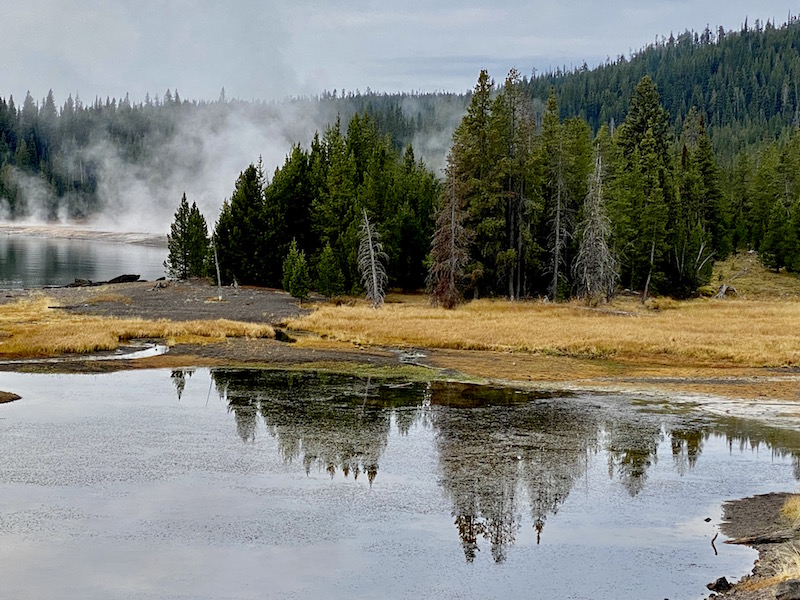 Stop by Teton Village's snowy range ski area and snowboard shops if you're preparing for outdoor adventure, including the Hogadon Basin ski area. Teton Village also has a variety of additional dining choices. Meet up with skiing buddies in Teton Village or downtown Jackson to participate in the après-ski scene after grabbing an early afternoon cocktail.
More Upscale Riverton's Town Square
For those looking for something a little bit more upscale, stop by Riverton's Town Square. This beautiful outdoor mall will keep you entertained for hours with its array of specialty shops and seasonal events. Enjoy a warm drink at one of the many cafes or step inside the movie theater for the latest releases on the big screen!
Shopping and dining opportunities abound in the Grand Teton National Park area of Jackson Hole. Take a day to explore historic Town Square in downtown Jackson, with its iconic antler arches and close stores and eateries. The famous Million Dollar Cowboy bar is where the seats are saddles or stop by the Silver Dollar Bar at the historic Wort Hotel for live music most nights. Local boutiques, western wear and accessories, art galleries, outlets, and major retailers may be found on the boardwalks.
Love the Spas & Wellness Centers
Whether you're looking for a quick pick-me-up or a full day of relaxation, there are plenty of opportunities to indulge in wellness and fitness center while on vacation.
Saloon Medicine Cabin is a great spot and offers an array of elements inspired by the wild west, including a hot spring pool and mineral water showers! Other spa services include massages and facials.
For those interested in a more intimate setting, stop by Therapeutic Massage Center. Choose from a wide variety of massage styles—including reflexology, Thai, and prenatal—for customized treatments that meet your needs.
Saunas and More!
Also, experience Jackson Hole Mountain Resort's Nordic Spa if you're more into outdoor activity than indoor relaxation. Spend the day skiing, then retreat into this state-of-the-art facility for soothing massages, hot tubs with water average temperatures about 105 degrees, and infrared saunas! Wyoming has just about any winter sport you can imagine, but if you're looking to heat things up on your next winter vacation, the Cowboy State has you covered.
Now Let's Talk Thermopolis!
Another state park in Wyoming is Hot Springs State Park in Thermopolis. This year-round park, which sits along the Bighorn River and is entirely fed by mineral hot springs, includes a free bathhouse maintained at a therapeutic 104 degrees Fahrenheit and operated by the state. That's right, and we're talking about hot springs!
Another Great Hot Springs!
Granite Hot Springs Pool is located in spruce, fir, and pine forest south of Jackson. The hot springs are accessible by snowmobile, dog sled, skiing, or fat biking during the winter. Try Saratoga Hot Springs Resort in Saratoga, west of Laramie, if you want to relax and unwind. Here you'll find everything you could need in one location: a restaurant, brewery, and lots of other amenities. The historic "hobo" outdoor pool along the North Platte River is free and open to the public all year round, 24 hours a day, seven days a week.
Winter in Wyoming is the BEST!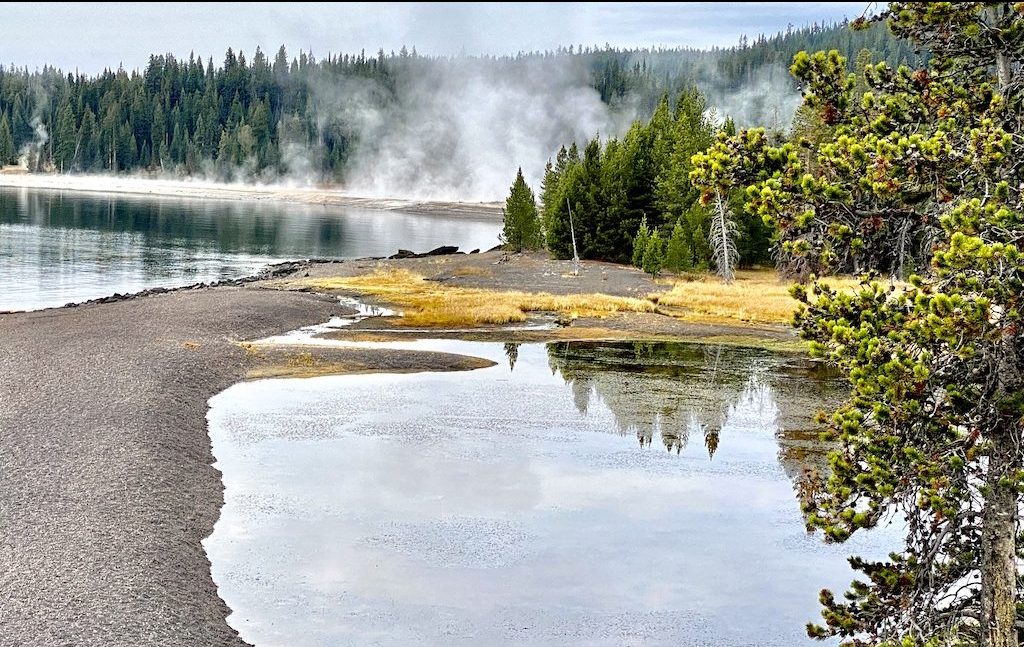 A Winter tour in Wyoming is better than any action movie around; it'll bring out your adventurous side like never before. There are many ways to enjoy the winter months in Wyoming, and getting to them is always a short drive. All you need to do is visit one of these exciting spots during your next vacation and spend your best time exploring new things like winter sports or natural hot springs.
I have been fascinated by the way the farmers' almanac accurately describes the experience that I had on my snowmobile trek in Wyoming. The good news is that there is not really an "only way" to visit Wyoming, there are so many things to do, it would be difficult to get all of them done in one visit. But every adventure that you had a chance to enjoy, you will never forget.