After five glorious days driving through the wild, wild west of Wyoming, my first impression is that it is a vast, unspoiled land with lots of wildlife, incredible views, and a definite western flavor that I enjoyed being from Texas. Landing in Casper, Wyoming around 9:30 at night, I was ready to get the car and have a nice night to sleep before getting up early to be on the road… to Cody Yellowstone. But first, I must enjoy Casper!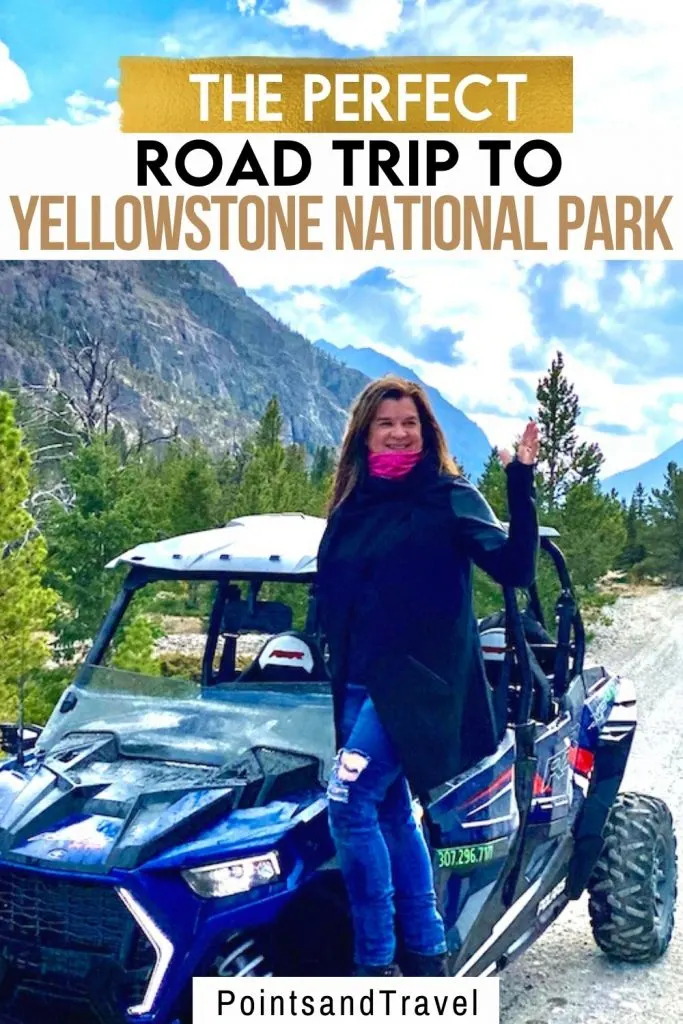 ---
What's in this post:
hide
Yellowstone: Road from Casper to Cody Wyoming
---
Annette drove. I enjoyed the scenery!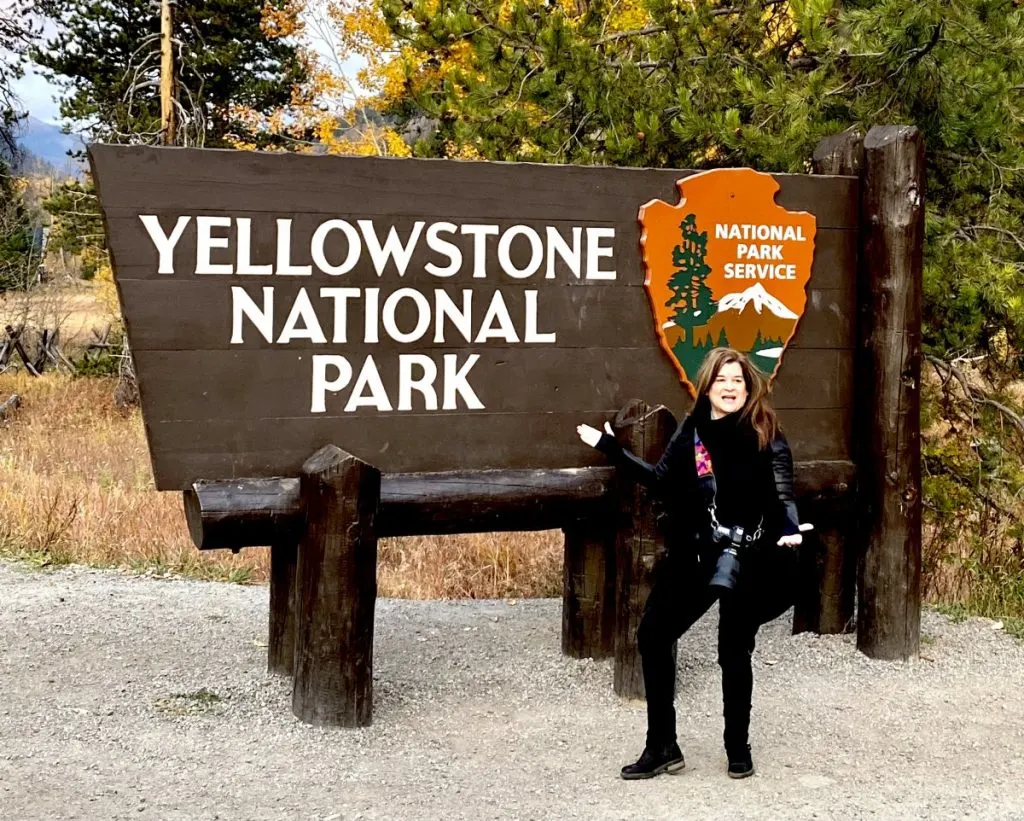 Day 1 Up and At 'em
Once up, I had an outstanding breakfast at Eggington's. Honestly, I think Eggington's was the best breakfast I had in Casper, Wyoming. I had the most outstanding Chile Relleno with a fried egg on top, green chiles, beans, with two hash browns with cheese on top – literally delicious. So if you are in Casper, be sure and stop by, but before you do, be sure and wash your hands and wear a mask before going in.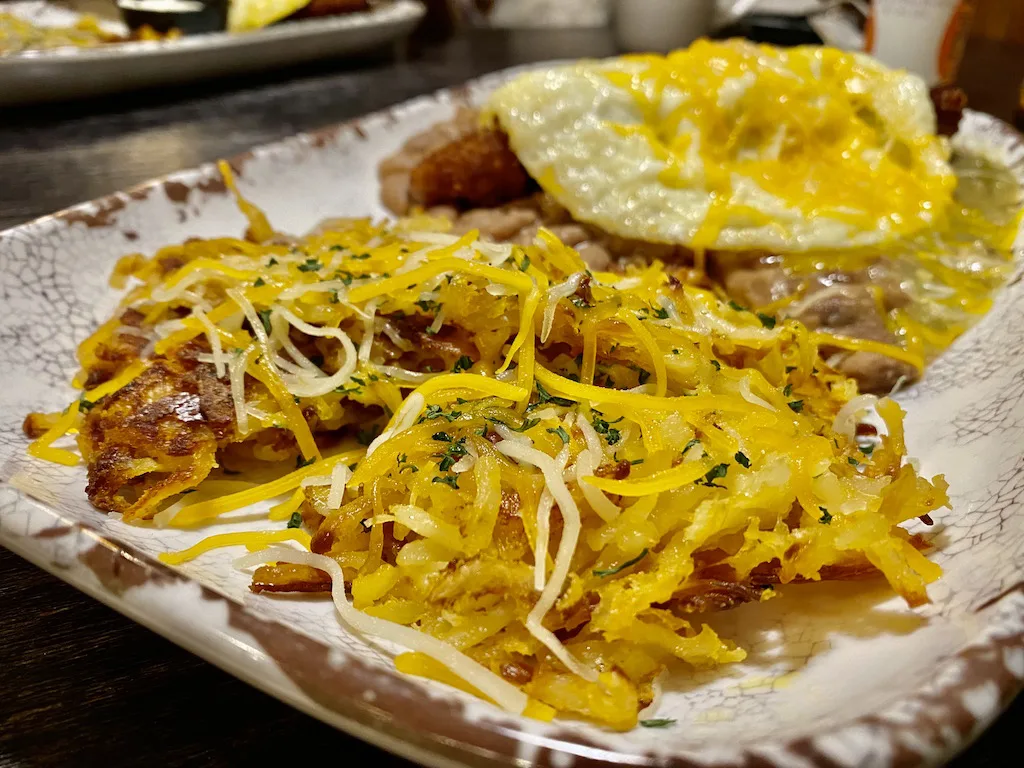 Then I was off to visit the National Historic Trails Interpretive Center where I was scheduled for a fabulous one-hour tour. I liked the place since they had plenty of interactive things to do – from shooting a bow and arrow to riding in the historic train in a stagecoach. They have lots of things for kids to do that was interactive and fun!
Then I was really off to ride the trails – that is the Oregon Trail with Captain Carter on the Gateway to the West (HistoricTrailsWest.com). It was here that I met Jordon and Mike, the two horses that pulled the stagecoach and took us on an hour long trail.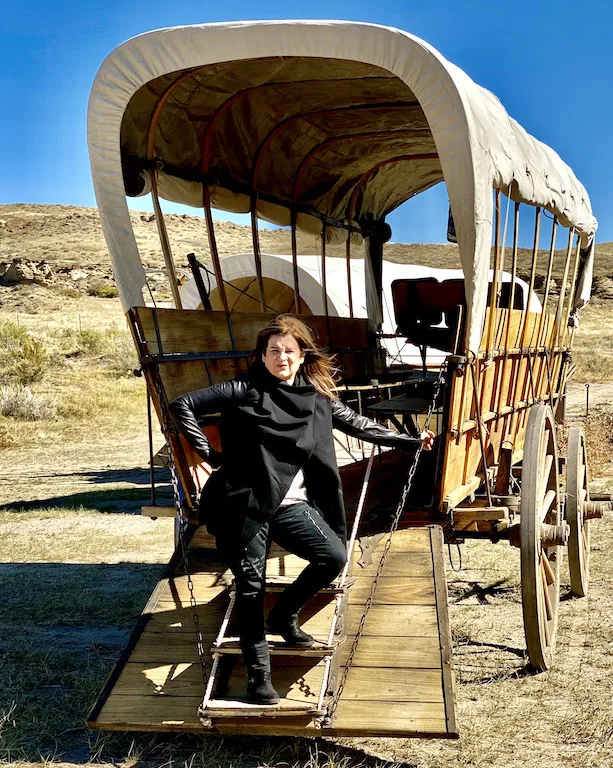 What fun we had with Captain Carter as he spun his storytelling skills about the Oregon Trail, the California Trail, and even the Pony Express. Afterwards, his sister cooked us a delicious meal of steak, potatoes, green beans with bacon and biscuits! And for dessert? Warm apple pie! Saying goodbye was hard… but off we went.
Next up was the gorgeous Fremont Canyon, one of Wyoming's most beautiful landscapes. I just couldn't take enough photos of this gorgeous place. We road out there on County Road 407 and saw incredible views with lots of wide open spaces!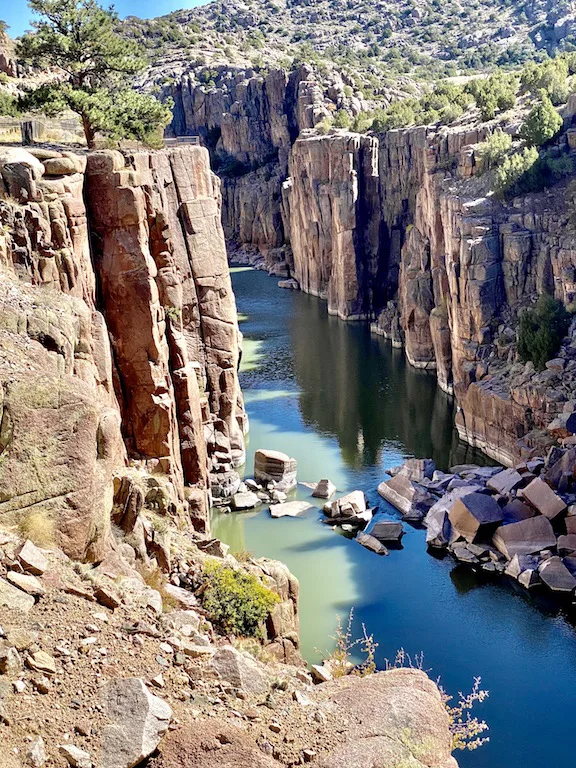 Then back to town to have dinner at FireRock Steakhouse, which I must say was one of the best steakhouses around! The place was crowded as early as 6:30! And we loved it!.
Day 2 Spent the Day shopping, eating, and drinking
Sure enjoyed the Coffee Lab at Grants Street Grocery, then drove up to Casper Mountain to the Lookout Point and the Garden Creek Falls, before heading over to check out the Nic. The Nicolaysen Art Museum has something for everyone… even a collection of Salvador Dali in their vault!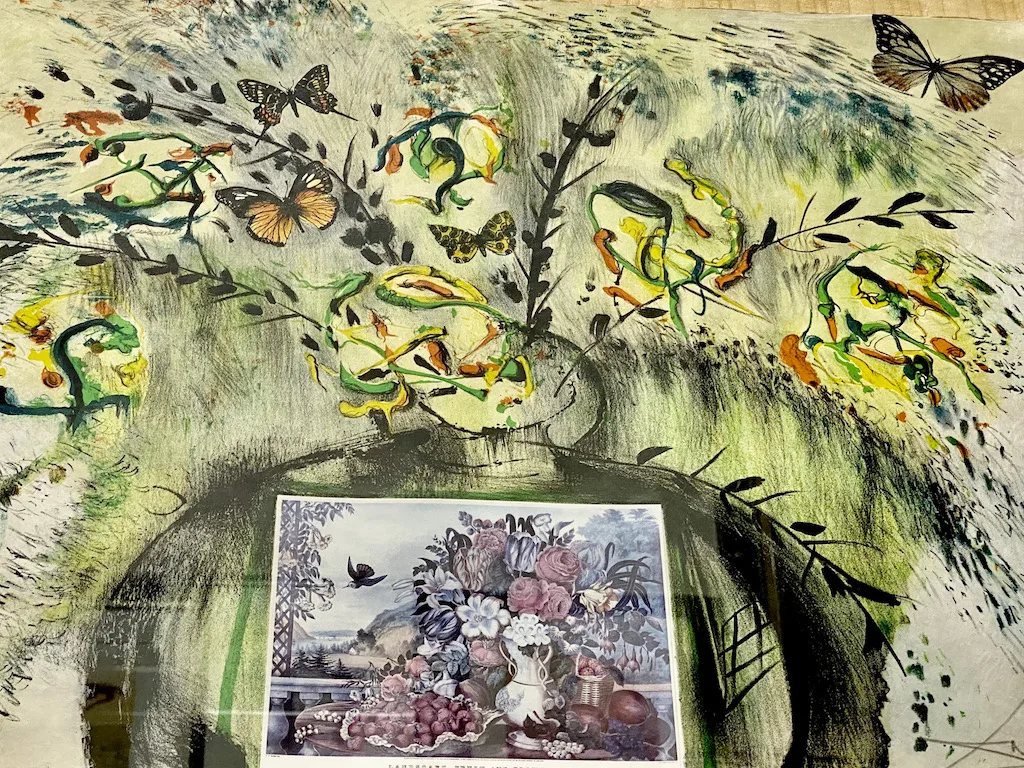 Bust soon enough, we were off to shop the downtown stores of Casper… Lou Taubert Ranch Outfitters was a highlight… plus stores like the Mustard Seed, where I bought a gold dress, Cadillac Cowgirl, Floral Rhino, Donells Candies, and Wyo Made Apparel… All close to the downtown area of the Branding Iron, where we ate for lunch.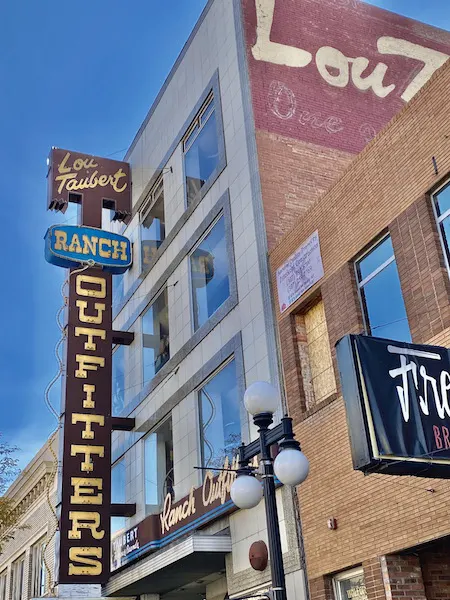 After shopping, we met the owners of the Backwards, a cocktail tasting center, that supplies and makes the best cocktails in town! The Backward Distilling Co supplies all the hand made liquor you could get your hands on! From there we were off to the Rib & Chop House for an outstanding dinner of ribs and deliciousness!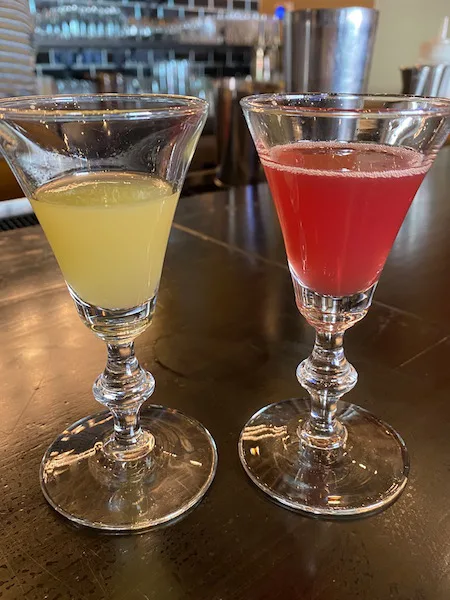 Day 3 On the Road to Cody
This morning we were up and at 'em, as we wanted to stop by Sherie's Place, which is a local hangout. The place was packed by 9 am, where we had a massive cinnamon bun, and eggs to boot. They are open Monday through Friday, but closed on the weekends! We were packed and ready to head out on the open road.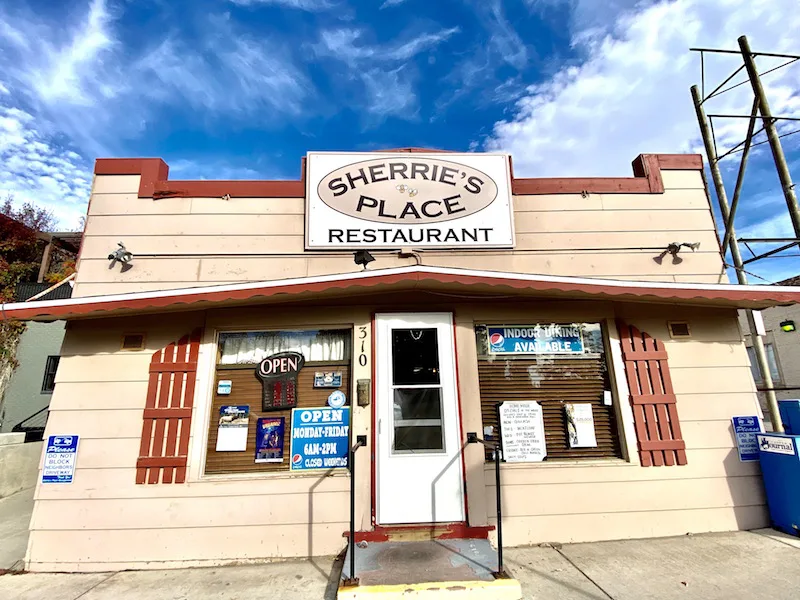 I would say after about 3 hours of driving to Cody and then to spending one day in Yosemite. I saw almost nothing but wide-open spaces, we finally ended up in Meeteetse, Wyoming. If you blink, you just may miss it. I didn't blink. I saw it coming! With a phone call from Austin of Tread N Trails, pretty soon we were on our way to Kirwin.
Kirwin, Wyoming is a ghost town about 34 miles outside of Meeteetse where we enjoyed riding two razors. I loved riding the razors out in the open. IT was so much fun, as we ended up going through some gorgeous territory before finding the old ghost town, rated in the top 10 in the USA. It was a quick trip, but we sure enjoyed it!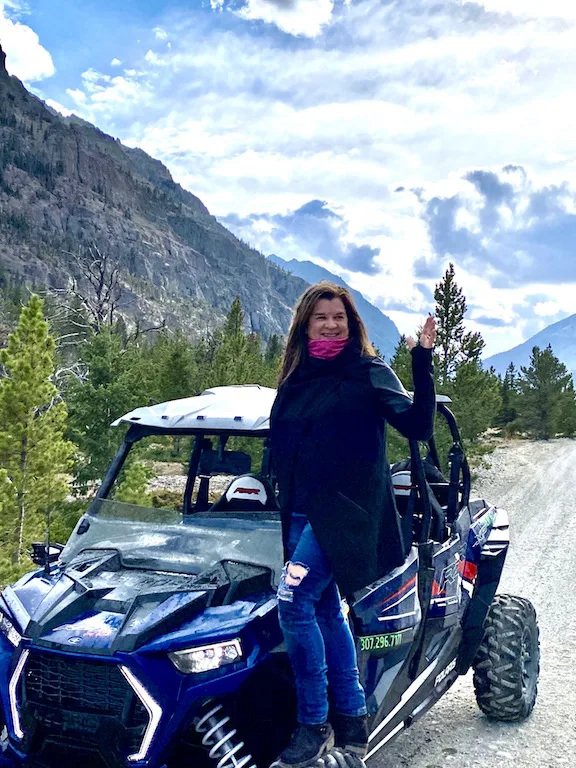 Then from Kirwin, we were off to Cody, Wyoming for good times! Cody, a symbol of the old American West, was founded by Colonel William F. "Buffalo Bill" Cody in the 1890's. Cody is the gateway to Yellowstone National Park and the "rodeo capital of the world".
We ended up having dinner at Cody's Steakhouse with some delicious Steak Crustini! It was my favorite thing on the menu! Then off to take a visit to the Chamberlin Inn – scary, but cool!
Day 4 Here we come Yellowstone National Park!
Well, by now, you can imagine we were getting pretty tired, but not too tired to meet Tim Wade of North Fork Anglers at the Irma Hotel at 6:30 am for a ride out to the east entrance of Yellowstone! This full-day affair took us through some of the most breathtaking country I think I have ever seen!
This, the Buffalo Bill Cody Scenic Byway continues to follow the North Fork of the Shoshone River for 27.5 miles. We were winding our way through the forest to Yellowstone's East Cody entrance. The route is know for both its abundant wildlife and amazing scenery. You just never know what you might see around the next turn!
And sure enough, we saw the highlight of the trip! A momma grizzly bear and her cub were right along the road eating berries and treats. She was known to come along this area and I enjoyed every minute of watching her with photography and video.
Whatever you do, remember, this is BEAR country, so have bear spray with you. This was simply an amazing site, but the wilderness beckons!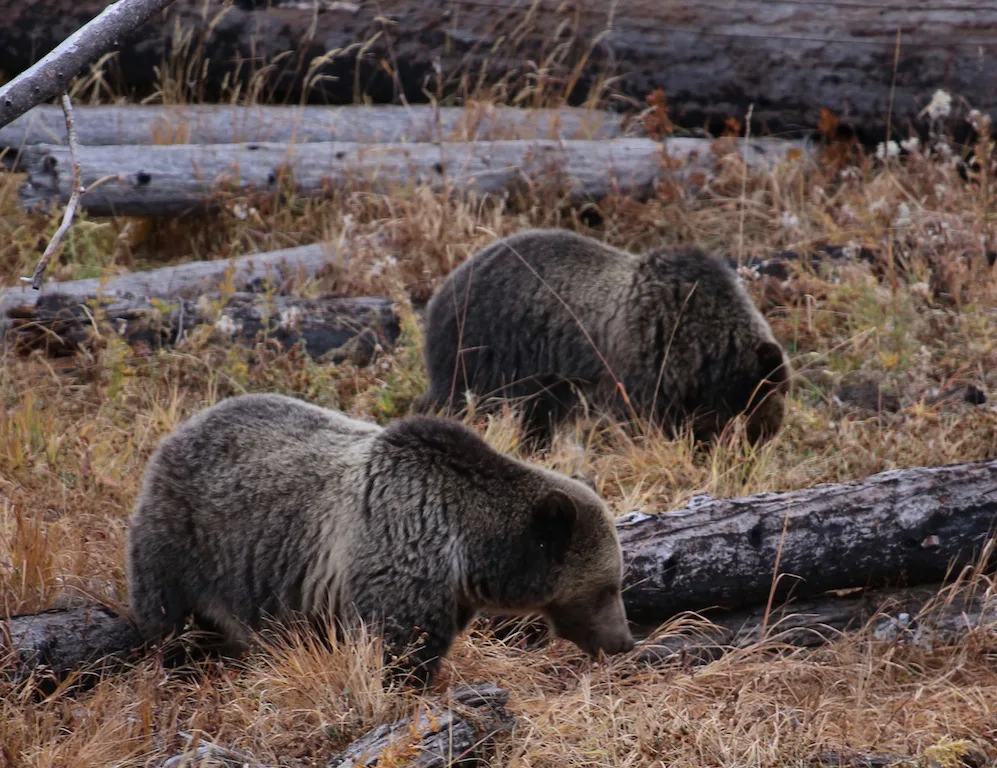 On this trip to Yellowstone National Park, we got a bird's eye of view of the entire lower loop. Yellowstone has 5 entrances: East (Cody, WY), South (Jackson, WY) West (Madison, ID), North (Gardiner,MT) and Northeast (Cooke City, MT). The majority of Yellowstone (96%) is in Wyoming, with 3% in Montana and 3% in Idaho. Only the North Entrance is open year round. The other four entrances are open depending on weather, road, and other conditions. So call first.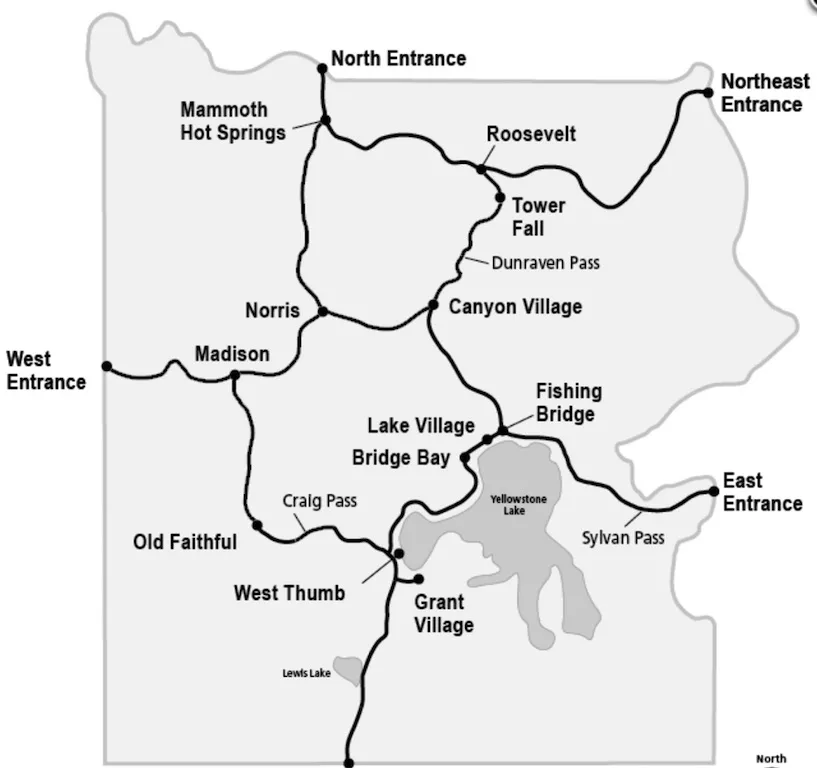 south entrance
There are mountains all around, deep valleys and canyons, hot springs and geysers, cooled and hardened lava flows, rolling hills, rivers, lakes, waterfalls, forests, meadows, and wildlife everywhere. I have to say, I loved every minute of it (12 hours!).
After leaving Yellowstone National Park, our friend Tim Wade took us along the river to go fly-fishing! I was super excited to try it for the first time. Once we got on our gear, we were off on and in the river. I certainly enjoyed the fly fishing and the fun, although I didn't catch a thing!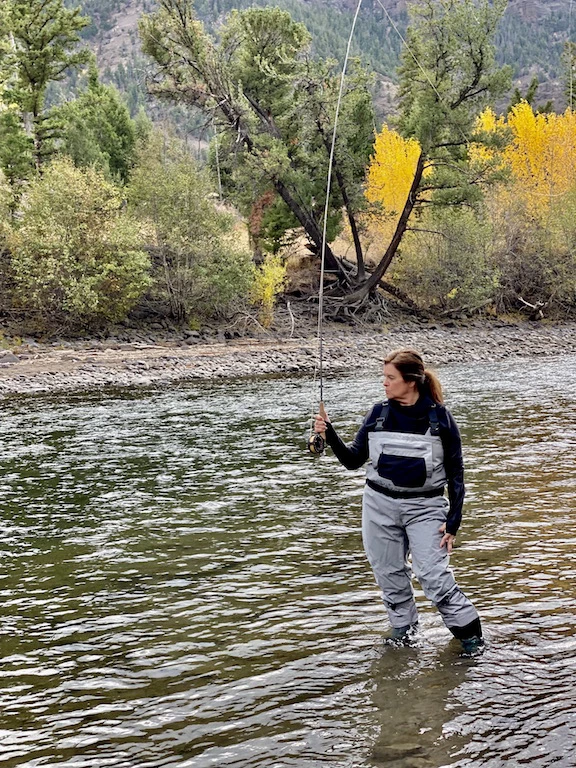 Day 5 Buffalo Bill Center and The Firearms Experience
The next morning we got up to tour the Buffalo Bill Center of the West. It is a must see! Known as the "Smithsonian of the West," it has five world-class museums and a research library under one roof. It has history, geography, geology, people, cultures, and the spirit of the American West. They even have the childhood home of Buffalo Bill!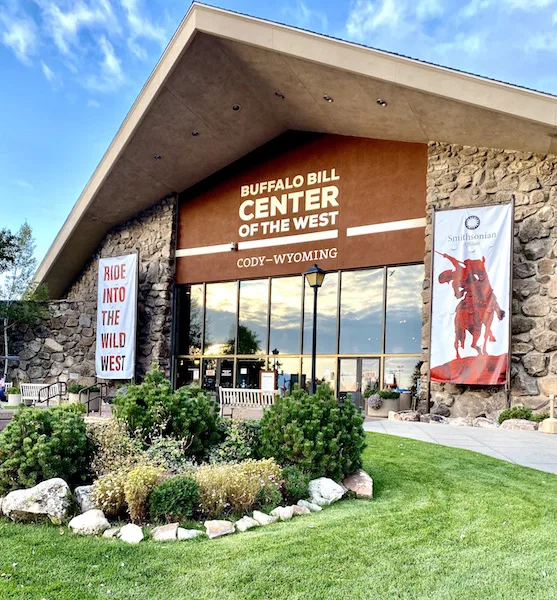 Here is what is inside:
#1 Buffalo Bill Museum, which showcases William "Buffalo Bill" Cody and his wild west show that made him a famous man!
#2 Cody Firearms Museum, that has the most comprehensive collection of American Firearms in the world.
#3 Plains Indian Museum – that tells the story of the Plains Indian people, their culture, and traditions.
#4 Whitney Gallery of the Western Art – which has a few thousand historic western pieces, including "Custard's Last Stand".
#5 Draper Museum of Natural History – which focuses on the Yellowstone region.
One of the final things we did, that was super fun in Cody was the Fire Arms Experience! I absolutely loved the experience and think that everyone should try it at least once. The firearms expert taught us everything we needed to know about how to fire a 1851 Colt Navy Conversion, a 38 Police Revolver, and a 1862 Gatling Gun.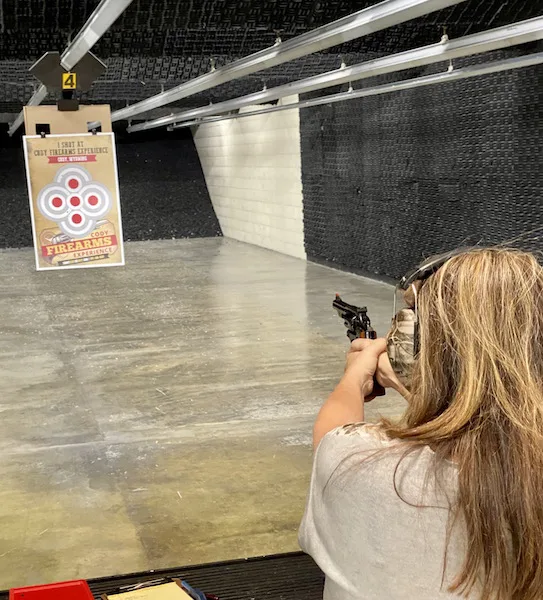 Afterwards, we stopped by the Irma Hotel (also a restaurant and a saloon)… that is listed on the National Register of Historic Places! It is definitely worth seeing.