Over the years, I've come up with a list of items that make my long cruises (even a week-long cruise) much more pleasant. Use this ship-specific packing guide to help you pack for your next cruise vacation. The listed items are suitable for river cruises or ocean cruises for long-term cruises or first time cruisers. The items are listed in order of frequency of use, beginning with the essential things. So scroll on down to see a complete list of what to pack for the cruise essentials.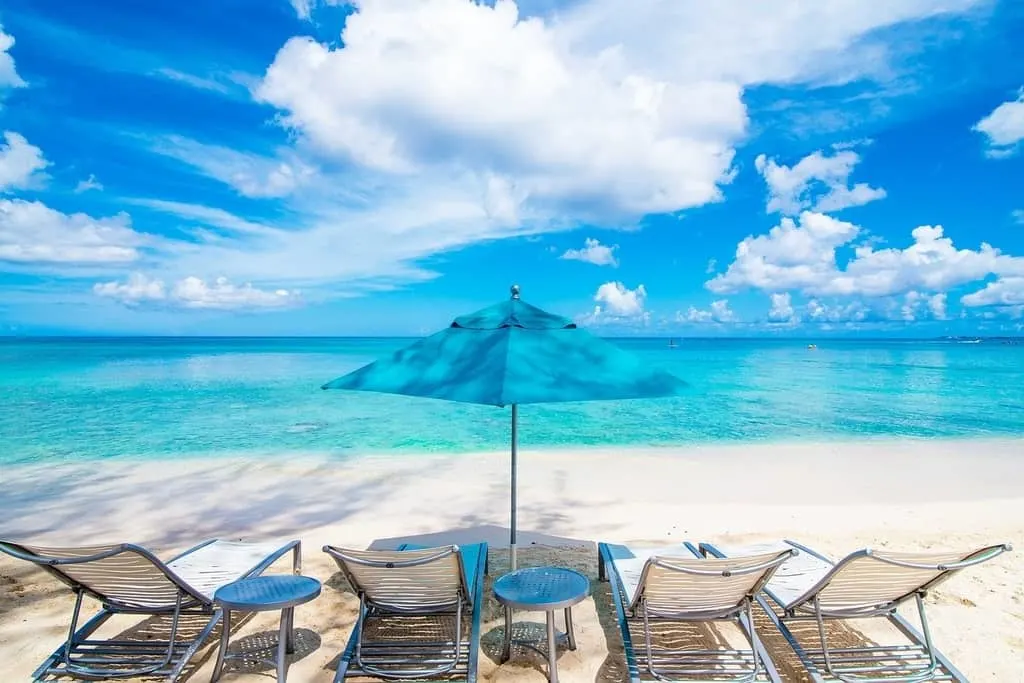 ---
What's in this post:
hide
What to Pack for a Cruise
---
Cruising is a type of vacation that involves packing carefully in advance. Unfortunately, I've learned the hard way that if you believe you'll need it using your common sense, bring it with you from home, no matter if it's an Alaska cruise or a Viking Cruise (or even one of the adventure cruises, like Royal Caribbean cruises or princess cruises). I would suggest you double-check whether it is your first time cruiser or one of the savvy cruisers who had your last cruise last summer. Most cruise destinations are worth going to!
Cruise Packing List:
The most important things to bring on a cruise are your passport, travel documents (for both USA citizens), including travel insurance and money, of course. So we'll start with essential items to bring on cruise travel. But, of course, there might be trouble if you forget any of these.
#1. Passport/ID
You will need a passport to go on a cruise, so make sure to bring it with you. Also, if your cruise starts in a different country from where you live, be sure to check the requirements for visas and other documentation beforehand, as this is the last thing you want to forget on a cruise.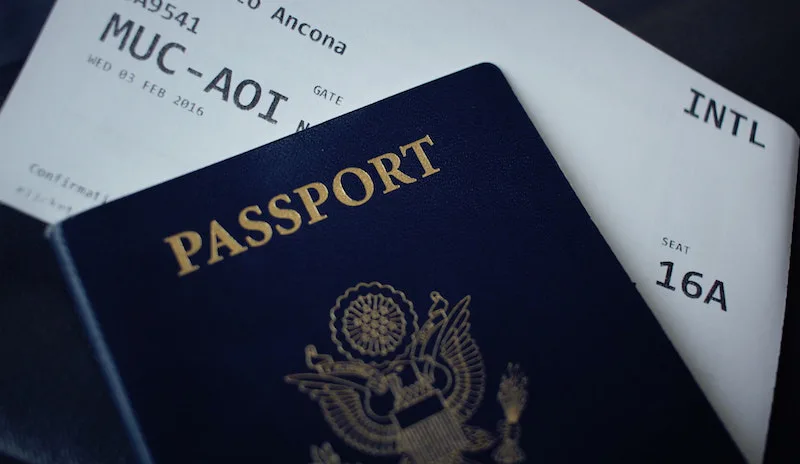 #2. Your Money
Bring your credit cards and cash when going on a cruise. You can spend money at places on board, but most of these services cost money, such as video games, the bar, or spa treatments. Carry small bills and, if feasible, convert some of your cash into the currencies of the sites you plan to visit. Bring spending money when going on a day cruise or night cruise!
#3. Wallet or Handbag
To keep your money and other valuables in, bring a purse or handbag. You can also buy one in the port visits when you arrive if you prefer not to travel with an extra bag.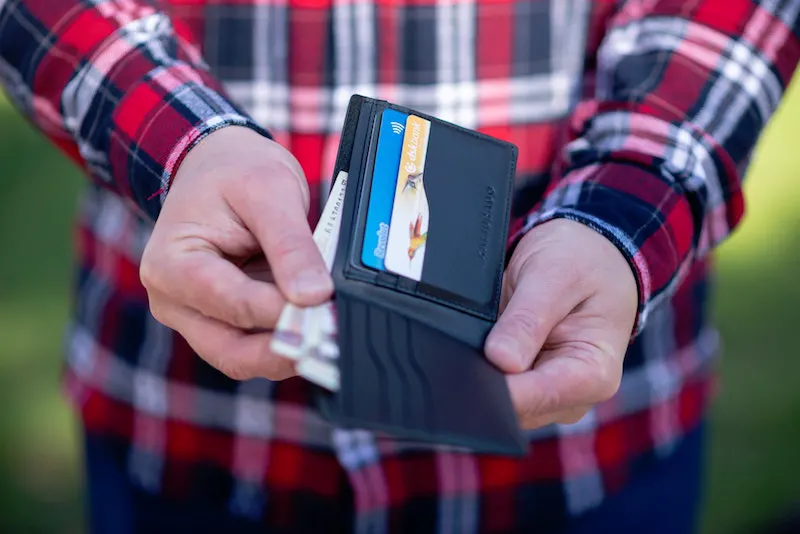 Clothes and Accessories
Once you're done with essential items, it's time to move on to something more fun! You can bring any clothes your heart desires. You may be shocked at how many people overlook packing essential clothing for a cruise holiday. For many ships, there is a dress code.
#4. Hats/Caps/Bandana
When it's sunny, bring a hat! If you plan on snorkeling or doing any other water sports, you'll need to wear a tightly-fitting cap that will keep your hair dry and face protected from the sun. For ladies, consider packing a lovely headband for your hair too.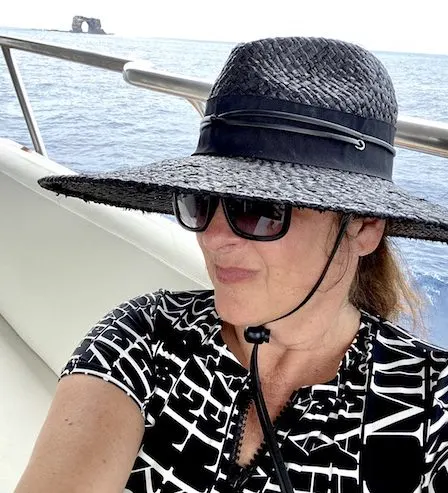 #5. T-shirts
Plan to bring along some T-shirts for relaxing on the deck. Also, if you plan to visit any beach destinations like Cozumel or Roatan, bring T-shirts that can get wet!
#6. Dress shirts/Blouses
Cruise ships have dress codes in the evenings, so bring along a nice shirt or blouse if you want to go out for dinner!
#7. Casual Shirts/Blouses/Tank Tops
If you don't plan to dress up, you can still bring casual shirts, blouses, or tank tops, especially for sea days. Just make sure to pack comfortable and breathable clothes so you won't feel sticky during the day!
#8. Jeans and Slacks
Depending on where you're cruising, jeans are not usually required. Bring them along just in case! They're great for sightseeing and can be dressed up with a nice blouse too. Depending on the destination you're headed to, slacks may be necessary. Make sure they're comfortable and durable enough for sightseeing! Many times men will need to bring a suit jacket.
#9. Shorts and Beach Bag
Just like pants, a pair of shorts can also be essential, depending on your destination. If you bring them, make sure they're comfortable and breathable! Also, bring a beach bag for the beach!
#10. Swimsuits/Cover-ups/Bathing Suits
When you're going on a caribbean cruise, the number one priority is to have fun! Make sure to bring your swimsuit/bathing suit and cover-ups so you can enjoy time around the pool deck or in the ocean.

#11. Sun Dresses
Sun dresses are essential for ladies who plan to visit beach destinations. If you're worried about tan lines, consider bringing a sundress to cover up your bathing suit! Typically, women must be covered up while sitting around the pool or the bar.
#12. Skirts
Skirts can be worn with a dressy blouse for dinner or on the deck when it's warm outside. This is a great way to be dressy, yet low key.
#13. Sweaters/Sweatshirts/light jacket
These are great for when it's chilly on board. The dining rooms can get quite cold sometimes! Always have a light jacket with you!
#14. Formal Wear
Make sure to pack your dressy attire for fancy dinners and formal nights out. This can be anything from a cocktail dress to a suit. Men are required to wear a formal jacket for dinner in the fancier restaurants.
#15. Pajamas/Sleepwear
You'll need pajamas to sleep comfortably at night, so make sure to bring them along with you!
#16. Coats/Rainwear
You never know what the weather is going to be like, so it is essential to bring a coat or a rain jacket. Even if you think the temperatures will be warm your entire trip, don't forget about windy and rainy days during the time of year! Or the ride over on the plane may be chilly!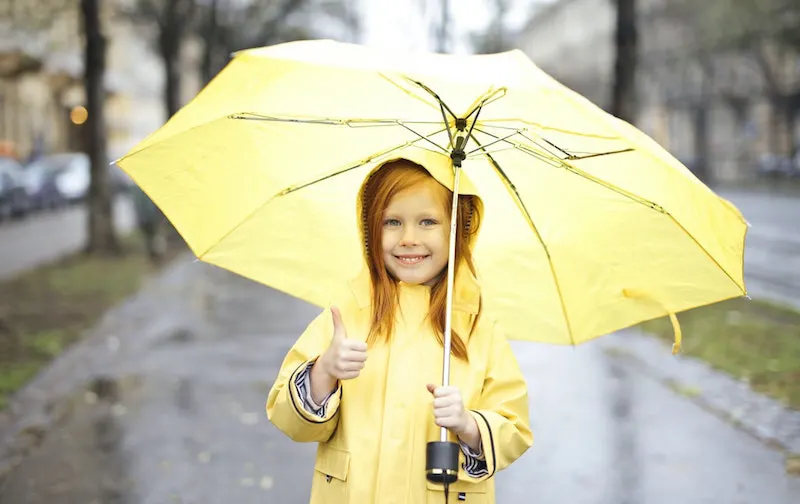 #17. Underwear/Bras/Socks
Don't forget to bring enough underwear and undershirts! Even though cruise ships offer laundry services, it's tough to predict how long your trip will be. So just in case, your clothes take longer than expected, you'll want clean underwear for the duration of your trip. Make sure you bring some socks. Even if you think you won't need them, it's always best to be prepared for anything.
#18. Sunglasses/Sunscreen
Cruise destinations might be warm and sunny, but the sun's rays can still be intense. Make sure to pack sunglasses and sunscreen! Not only will you be out of your element, but you might also be dealing with a new climate. Pack sunglasses and a hat in your carry-on bag! You may need it when you get there. Sunscreen is available at the cruise gift shop, but often in small amounts for a high price. Pack your favorite brand to ensure you're prepared when the sun comes out!
#19. Umbrella for Rain
If you're going on an Alaskan cruise, this is especially important! Rain and wind can be unpredictable. You'll want to make sure you've got a raincoat and umbrella with you at all times if you plan to do any sightseeing outside. Many times the weather is unpredictable.
#20. Gloves/Scarves
Make sure to pack gloves and scarves for chilly days on deck, especially if you are visiting Alaska or colder places like the Mediterranean, the Baltic, or even Norway.
#21. Laundry Detergent for Long Cruises
If you've got a small load of dirty laundry that needs to be done, bring along a laundry detergent and dryer sheets or fabric softeners. The ship will have pay-for-service laundry mats, but the prices can add up in an instant! Also, don't forget to bring quarters for the machines!
Plus, what's worse than having to wear a shirt with a stain on it? Make sure you bring along a stain remover stick if you're worried about any mishaps while packing! This might sound a little bit silly, but getting your clothing wrinkle-free can be a pain. Bring an anti-wrinkle spray with you to make sure that your outfits look their best all the time!
#22. Laundry bag and Mini Sewing kit
If you're bringing along clothes, it's best to keep all of your dirty laundries together in one place! A mesh bag with a drawstring is ideal for this. Even if you don't think your clothes need any mending, accidents can happen! A mini sewing kit can come in handy if ever something should rip or break.
#23. Jewelry
When picking jewelry, be aware of your destination and what you'll be doing on the cruise. It's best to pack simple pieces that can be worn for casual events and fancy ones that can be worn for formal dinners or dances.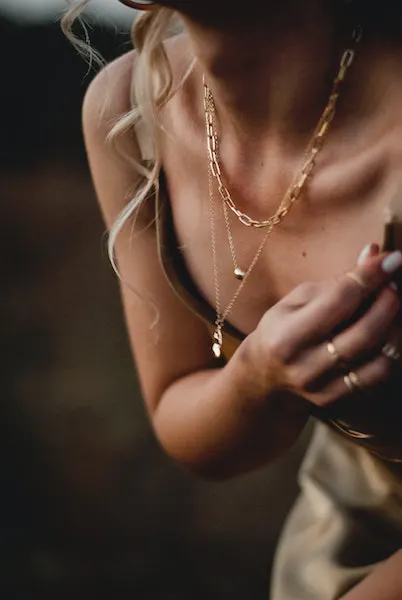 #24. Good Walking shoes
If you plan to spend time onshore, bring along a comfortable pair of walking shoes! This will let you explore your destination and look good while doing it.
#25. Flip flops
Depending on where you're cruising, flip flops and easy slip-ons may be required for certain pools, beaches, and restaurants. If you've got a pair of these, consider packing them, so you don't have to worry about what shoes to wear!
#26. Dress shoes
If you're planning on dressing up for a formal event or dance party, make sure to bring some nice leather dress shoes, as you never know when you might feel like dancing!
#27. Water shoes/Climbing shoes
Depending on where your cruise is sailing, you might be able to enjoy some time at a tropical beach. If so, make sure to bring a pair of water shoes or wellies! These will let you wade in the water without having to worry about stepping on sharp rocks or shells. You should also bring some climbing shoes if your cruise tour includes a rock climbing adventure.
#28. Belts
Belts can help you cinch dresses or pants that are slightly loose. This is especially important if you're packing form-fitting clothing! So be sure and bring a belt!.
#29. Purse/wallet
A purse or wallet can be the perfect accessory for when you're onshore. It's convenient to keep your wallet, phone, and other belongings in one place that you can easily access while exploring.
#30. Collapsible Totes and Light-weight Backpacks
If you're heading out on the deck, the best things to bring along include a collapsible tote or lightweight backpack. This will save space in your cabin while giving you plenty of room for all of your souvenirs onshore!
Bare Necessities and Cruise Accessories
Here are some basic toiletries to bring on your cruise. The cruise line may or may not provide certain items in the room, and many passengers like to bring their own, so they know what they're putting on. Onboard gift shops sell toiletries, but they are more expensive than at home. Plus don't forget the airplane ride over, here are a few things I think you will need:
#31. Hand Sanitizer/Tissues
These are not provided onboard and can be easy to forget onshore! If you need these items, consider packing them in your day bag or purse.
#32. Toothbrush/Dental Floss/Toothpaste
These are very easy to overlook. While these are available at the cruise's gift shop, they are frequently expensive and restricted in brand choice. So be sure and bring your own.
#33. Soap/Body Wash/Shampoo/Conditioner
Ship showers can be more of a spray than a shower, so some type of body wash or scrub is advised. Or at least a piece of soap. As with the soap, ship showers may not be able to provide enough of a wash. Shampoo and conditioner are available in the cruise's gift shop but are typically exorbitantly priced.
#34. Deodorant
Cruise lines provide shower gel, but only the most basic deodorant. Bring your favorite brand to feel fresh all day! Plus, many people may need it on the plane as well!
#35. Brush/Comb
Cruise lines provide a brush and comb, but not all passengers like these items. Bring your favorite set if you prefer your own!
#36. Hairstyling appliances like Curling Iron
Depending on the length of your cruise ship week, bringing along a curling iron, or any type of hair styling appliance, this could save you time and money. If you're staying in a luxury suite or balcony cabin, this may not be necessary since your room will have ample space to allow your hair to dry naturally.
#37. Bug Spray
Many cruise ports of call are in tropical areas where bugs can be an issue if not controlled. Pack your favorite bug spray to keep skin bites away!
#38. Band-Aids/Moleskin/First Aids
Many longer cruises embark and disembark through tenders – small boats that transfer passengers from the ship to shore excursions. It is easy to slip and fall on tenders, so having a basic first aid kit or moleskin can be a lifesaver! Plus, you never know when you may need a band-aid for cuts.
#39. Shaving Supplies
While cruise lines do provide facial shaving supplies, some men prefer to use their own. Check with your cabin steward to see what is provided.
#40. Moisturizer
If your skin tends to be dry, pack moisturizer in addition to the lotion that is provided. This is one of the best ways you can ensure your skin will always look and feel good!
#41. Contact Lenses and Solution
If you wear contacts, be sure to bring many of your favorite pairs. Some cruise lines provide contact solutions, but it's best to have your own! The good news is that many ships have a limited supply of eye drops and may require a doctor's note to obtain them if needed.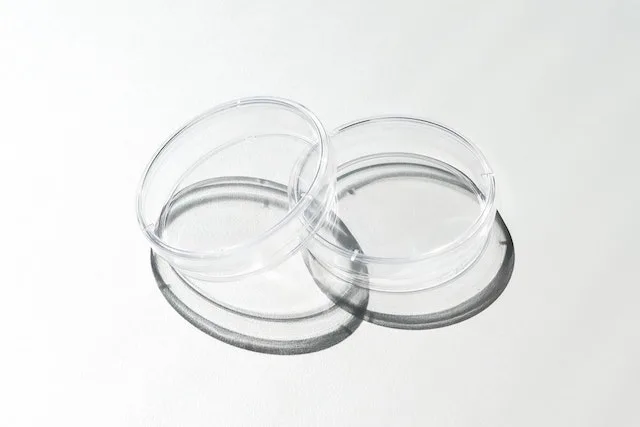 #42. Nail Clippers/Nail File
Cruise lines provide a basic nail clipper, but it's best to have your own if you have a different preference. Also bring along a nail file, as you never know when you will get a snag on a finger or toe nail.
#43. Makeup (Women)
Most cruise lines provide basic cosmetics in the cabin but if you need specific products, bring along a small set including your day packs to ensure you look great at all times!
#44. Magnetic Cabin Hooks
One of the best ways to add storage space to your cruise stateroom is to use magnet hooks. These help you to hang backpacks,bathing suits to dry and even hats. Cruise cabin walls are metal, so using magnets is an awesome hack to bring.
#45. Feminine Hygiene Products
Cruise lines typically provide tampons but rarely do they provide other types of feminine products. If you will need these items, pack your favorite brand.
#46. Contraceptives
If you plan on having any romantic encounters during your trip, be sure to pack your birth control!
Electronics/Gadgets for Cruise and Airplane:
We'll all be using our devices onboard, so remember to bring the backups, phone charger, adaptors, and memory cards. Find everything you'll need for your cruise's electronic equipment for an extra cost.
#47. Binoculars
While your cruise might not have a massive selection of activities, you can see many ports of call by looking out over the ocean. Bring along some binoculars to bring the view closer!
#48. Phone & Phone Case
Bring your cell phone and its charger with you and a waterproof phone case around the swimming pool. However, keep in mind that roaming charges and expensive internet usage aboard your cruise line could apply.
#49. Camera and Charger
You will be taking photos and videos, so bring along your camera and charger.
#50. Laptop/tablet and Charger
Cruise ships and ports of call offer WiFi and internet services, but they're not free. If you need to get work done, bring along your laptop and its charger. You may be able to get discount Wifi onboard or use only a certain amount each day.
#51. Headset/earbuds
Onboard, a lot of people will watch movies or play games on their devices – you might want some privacy! Bring along your favorite headset or earbuds so that you can play your games or movies in peace.
#52. Gum
You could get motion sickness on the cruise, so pack gum to help your ears adjust.
#53. Change of Clothes
If your luggage gets delayed, this is one of the essentials you'll want to have in your hand bag or your backpack while on the plane. Many times, some luggage will arrive late.
#54. Alarm Clock or iPhone
You will be sleeping in a strange bed, so bring your favorite alarm clock to ensure you wake up on time for the excursions! However, keep in mind that you won't need an alarm clock if you're waking up early – but really wanted to sleep.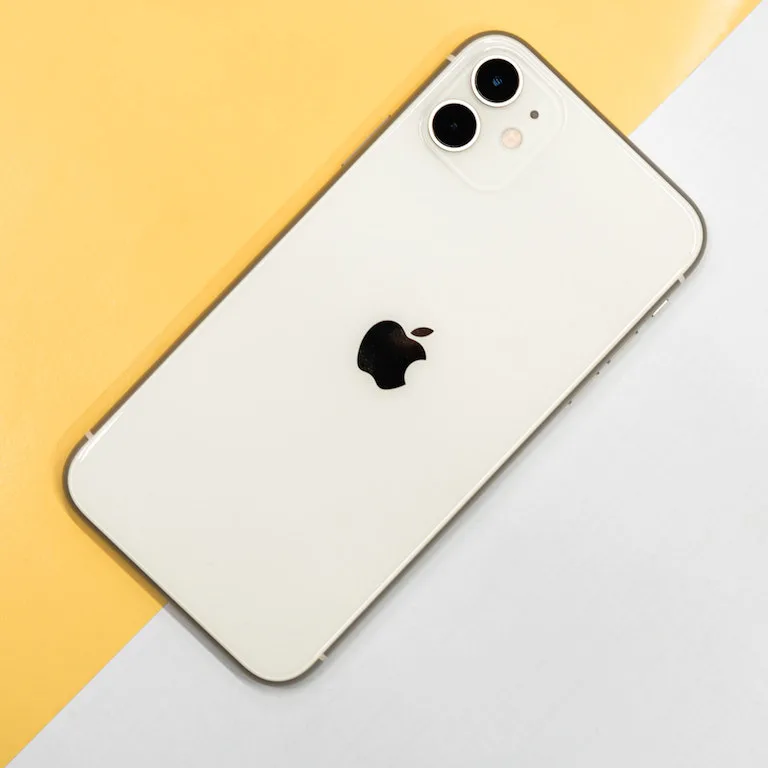 #55. Carry on Backpack
If your luggage is delayed, fill your carry-on on the first day of the cruise cabin with the necessities that you may need.
#56. Medicines
Include your usual prescription medications and over-the-counter medicines. You may need a travel bag that has all the products you take, from vitamins to prescriptions!
#57. Travel Blanket
You'll be out of your element, so pack a small travel blanket in your carry-on so that when it is cold on the plane, you will have something to keep you warm.
#58. Travel Pillow
A neck pillow could mean the difference between sleeping well or not on the way to your cruise, so if I was you I would bring it. I think it really helps on long distance flights to Europe.
#59. Eye Mask
If you need to sleep in or are sensitive to light, an eye mask will help also help, so bring that too!
#60. Mask/Hand Sanitizer
Mask are now require for all international and domestic flights, especially long distance ones! So bring 2-3, just in case you lose one! They come in handy before, after or during the flight! Then bring hand sanitizer as well. The airlines stewards typically hand you one, but you will need it!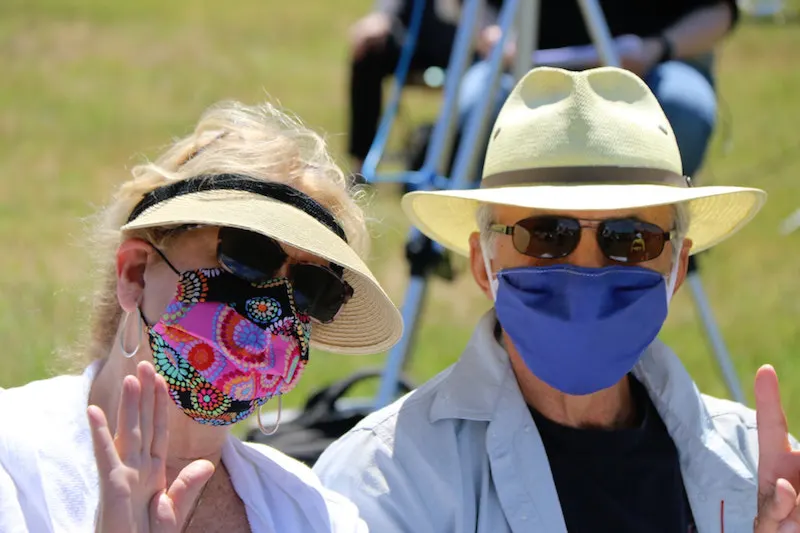 #61. Snacks/Candy
If you have any dietary restrictions or allergies, be sure to pack these items for the plane!
#62. Lip Balm/Chapstick
You might be flying high with the clouds, so pack a travel-sized lip balm to keep your lips moist. They can get dry during flight.
#63. Hand Warmers
This may seem odd, but don't bother bringing your heavy winter coat if you get chilly quickly – bring along some hand warmers instead, especially if you are going to a cold country like Alaska or Norway! They'll help keep your hands and pockets warm without weighing you down.
#64. Tissues
Don't forget tissues for your carry-on bag! You never know when you might need them.
#65. Extra Bag
Remember to pack an extra bag you don't know when you would need it. Many people buy souvenirs or things that are special to them that they want to take home. Others buy presents for their spouse, or girlfriend.
#66. Books & Magazines
You might need to pass the time on the plane, and it's a good idea to pack some reading material.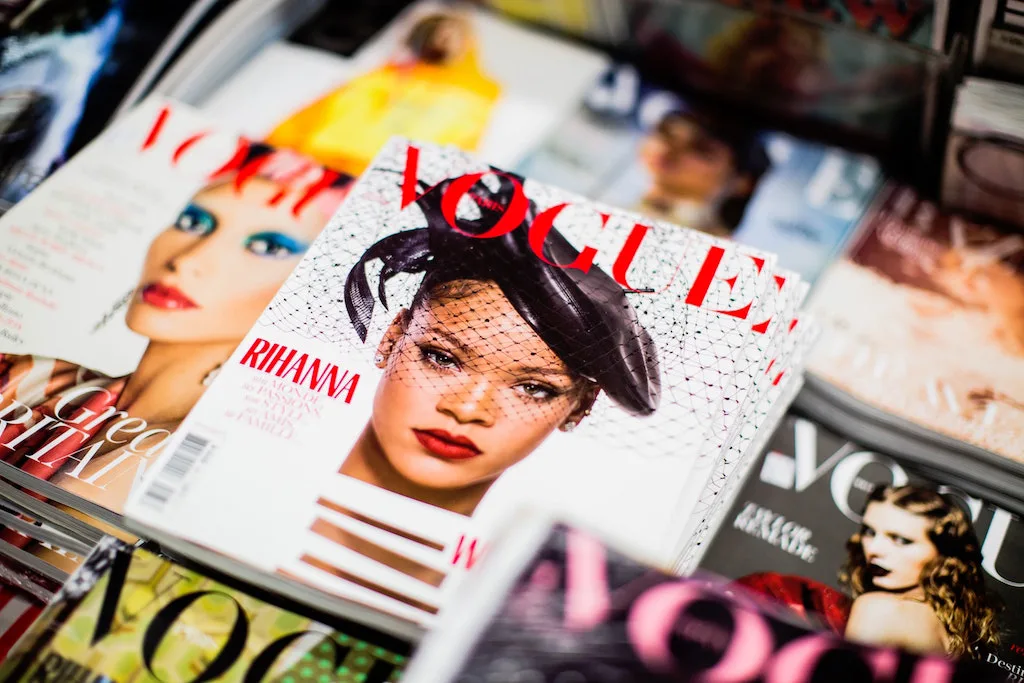 #67. Silicone Water Bottles or Reusable Water Bottles
Make sure your carry-on bag has a reusable water bottle for all those hours in airports. Some even come with built-in filtration, so you won't have to worry about your water while traveling. Bring water on board – you might get thirsty during the flight! Airlines do offer this, but you may want to buy a water bottle on your own so that when you are thirsty, you will have what you need. I bring mine and fill it up at the airport, to be sure I drink enough water. Then I carry it around with me during the day on the cruise.
Cruise Packing Tips: The airport has filler stations for water bottles as well.
#68. Pashmina/Scarf
If you are typically cold, the plane's air conditioning might be too much for you. Pack a scarf or pashmina in your carry-on bag just in case!
#69. Power Strip
There might not be enough outlets for all the devices you bring on board, so pack a power strip for your phones, chargers, and camera equipment!
#70. Walkie Talkies
Packing walkie-talkies will ensure that you and your travel companion never lose one another – whether you're at the airport, resort, or onboard the cruise.!
#71. Chargers for Other Devices
Even if you don't have your own devices, you might need to recharge – be sure to pack everything needed for those devices compatible with USB ports!
#72. TSA Locks
If you are checking a bag, be sure it has locks on it! You never know what might happen to your checked luggage.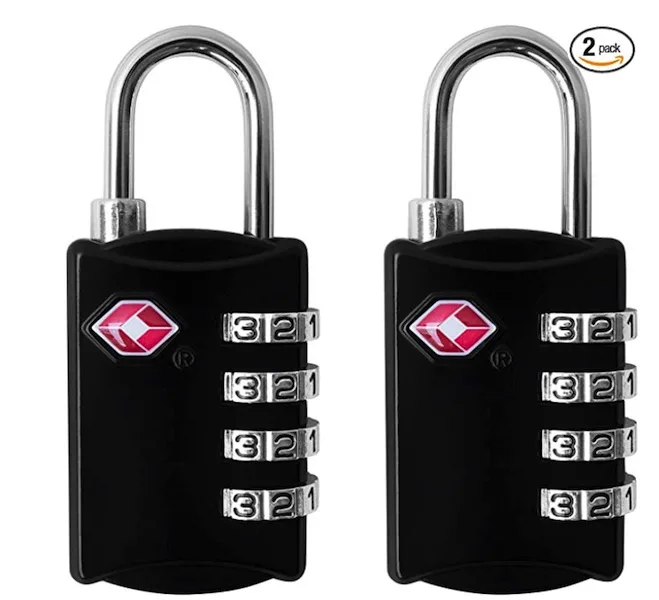 #73. Pack extra Ziplock Baggies
I always pack extra zip lock bags in case I need to put something in them or put dirty clothes in. So bring a few extra for things like muddy shoes, wet bathing suit, or whatever you want to put in it. These can be helpful when packing or even for storing items that might leak.
#74. Antibacterial Wipes
Those "germy surfaces" on the plane and in airports might be hazardous to your health. Keep these wipes around for a quick clean! Then use them to wipe down the bathroom on the cruise. They always come in handy.
#75. Bottle Opener
Just because this is a vacation doesn't mean you won't want to drink. These items will come in handy if you bring your own bottle of wine or soft drinks!
#76. Cruise Luggage Tags/Ticket Pouch
Don't forget to pack your cruise luggage tags! The easiest way to lose a bag is to forget about it. I put my room number on the cabin I will be staying in when I get to the cruise terminal.
#77. Packing Cubes
These packing cubes might make it easier to see what you packed and help you get organized. I never leave home without them.
#78. Toiletry Bag
You'll need a bag to keep all your toiletries and other essentials in. So buy one and keep it for all your essentials.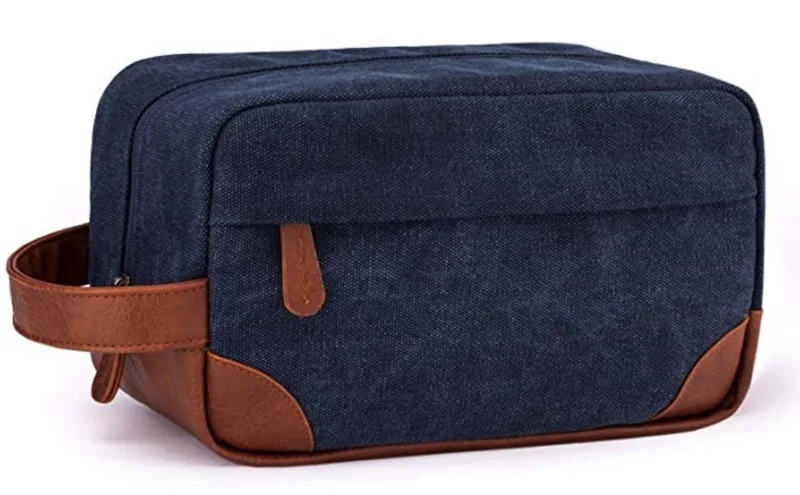 #79. Cosmetic Case
If you're traveling for more than a few days, you might want to pack some of your cosmetics in this cosmetic case. I always bring mine along.
#80. External Battery Pack
Your cell phone battery might die very quickly when traveling, so bring along an external battery pack!
#81. Thumb Drive
If you are bringing work files with you, make sure to bring a thumb drive.
#82. Dry Bag/ duffel bag
If you're flying, bring a waterproof dry bag. You never know when it might rain
And if you have kids:
#1. Inflatable Toys for the Kids
These are great ways to entertain the kids without having to carry too much around.
#2. Inflatable Toys for the Kids
These are great ways to entertain the kids without having to carry too much around.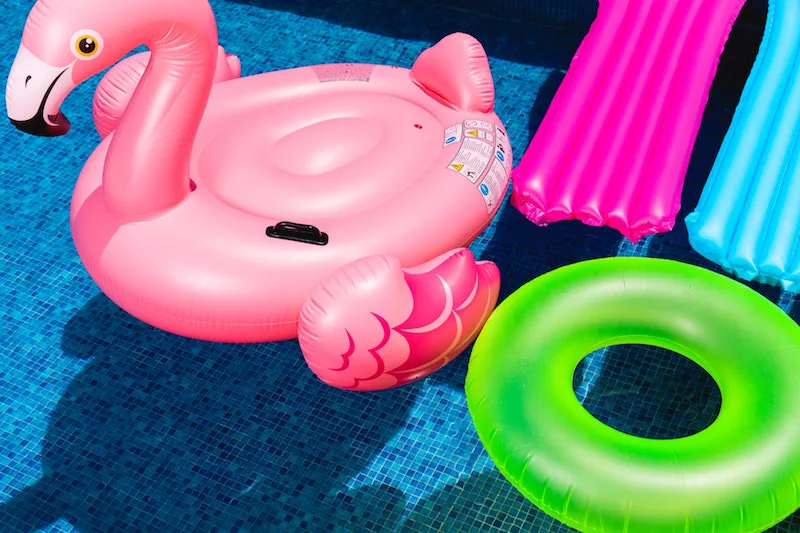 #3. Snacks for Kids
Pack some light snacks for the kids. They might get hungry at any time!
#4. Disposable Bibs for Meals
These disposable bibs can save you the mess of feeding your younger family members.
#5. Night lights
If you're a parent traveling with a baby, night lights can help keep them calm and happy. Get one with a motion sensor and magnetic dry base for easy installation on your cabin walls, or two if you want to place them side by side.
Conclusion On What to Pack for a Cruise
A lot of things can be packed in your luggage, and extras can be placed in your carry-on bag. Try my printable cruise packing checklist and prepare everything in one day to get a feel for it before going for your weekend getaway cruise or great cruise destination! If you're planning a cruise anytime soon, make sure to add all these items to your luggage. They'll come in handy during your travels, especially for first time cruise people and USA citizens! Be sure to bring ziploc bags, towel clips, a door shoe organizer, and magnetic hooks or other similar items, as you never know what you need till you get there!
PS There may be affiliate links in this article from amazon services llc associates program.