Traveling to a foreign country may be frightening, particularly for beginners. But what if you could do so without fear of danger and a low crime rate? What if the location you picked boasted some of the most beautiful beaches on the planet and the u.s. department of state said so? Plus, it is also one of the safest places in all parts of Mexico?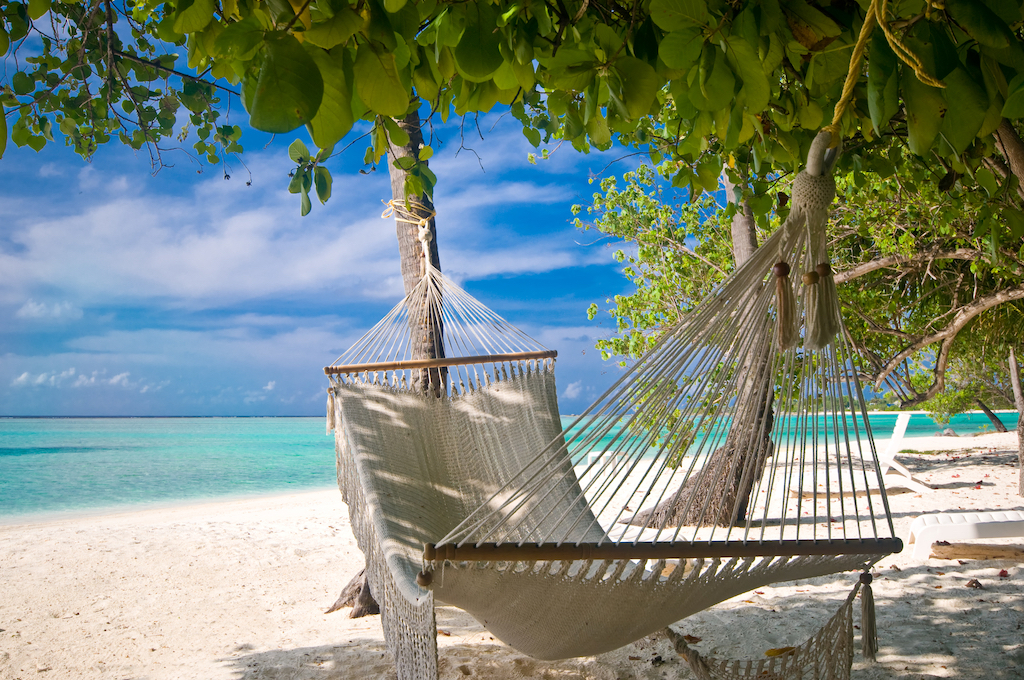 Given the stories in recent years regarding sickness, assaults, drug cartels, and even deaths in Mexico resort towns or Mexican cities, a trip to Mexico may add one more layer of unpredictability. But, as far as beaches go, many travelers to Mexico agree these beaches rank high among the top ten most beautiful locations along Mexico's pacific coast. Plus there are approximately 500 beaches located along the Gulf of Mexico, Pacific Ocean, and the Caribbean Sea.
---
What's in this post:
hide
Explore the Safest Beaches in Mexico!
---
---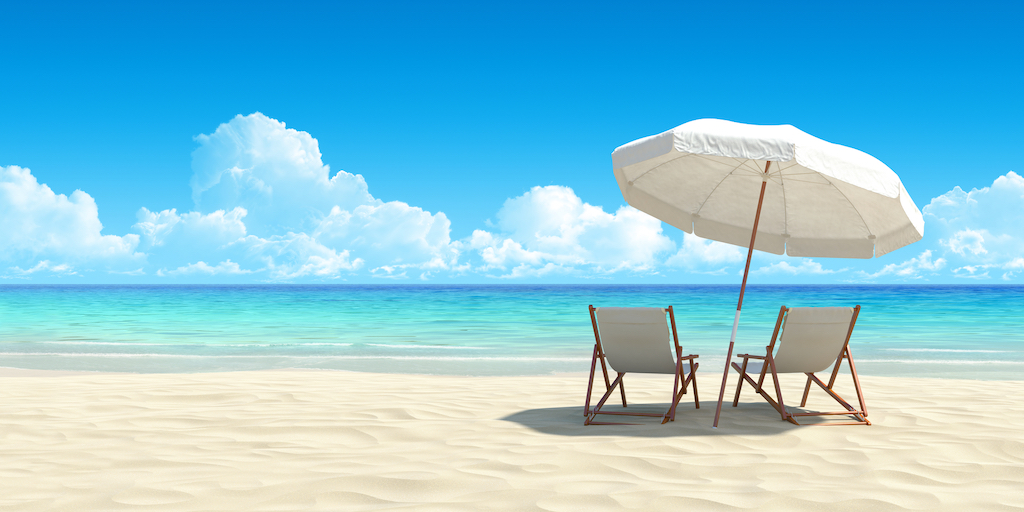 In addition, it boasts a great deal of Mexican culture thanks to its historical buildings, which remain preserved today. Museums are dedicated to both art and history, restaurants serving cuisine from around the world, upscale shops selling handmade products by local artists at reasonable prices, water activities ranging from swimming and snorkeling to windsurfing, kiteboarding, and sailing, And what about golf courses for enthusiasts, and nature reserves with a great variety of flora and fauna.
That said, there are areas in Mexico that are less safe than others. So if you're thinking about traveling to Mexico, the best way is to do your research first. But if gorgeous beaches AND safety rank high on your list of priorities, the following beaches should be at the top of your list!
Is Mexico Safe to Travel?
Before we get to the list of safest beaches in Mexico, let's look at the question on everyone's mind: is Mexico safe to travel? The short answer is yes. However, as with any destination, it's essential to do your homework and be aware of potential risks.
When it comes to other offenses such as petty theft, fraud, or robbery, you'll have to use your common sense. Although they are rare and far between, there have been incidents of foreign tourists being victims of violent crime in Mexico. But Mexico is a big country with lots of different regions, each with its personality and level of safety. Depending on your destination in Mexico, some regions may be safer than others. However, as a general rule, the coastal communities and resorts are regarded as less dangerous places with low crime rates (zero murder rate) than the safest cities in the interior.
Top Safest Beaches in Mexico
So, without further ado and good reason, here are Mexico's beaches!
#1 Playa Del Carmen
This small fishing village is located in the state of Quintana Roo in the yucatán peninsula. It happens to be the second-most visited place for tourists visiting Mexico. This Mexico beach is one of the most beautiful ones among locals and visitors alike. Thanks to their great white sands in Playa Del Carmen or red rocks in Punta Bete, it proves to be a great Mexico's pacific coast beach.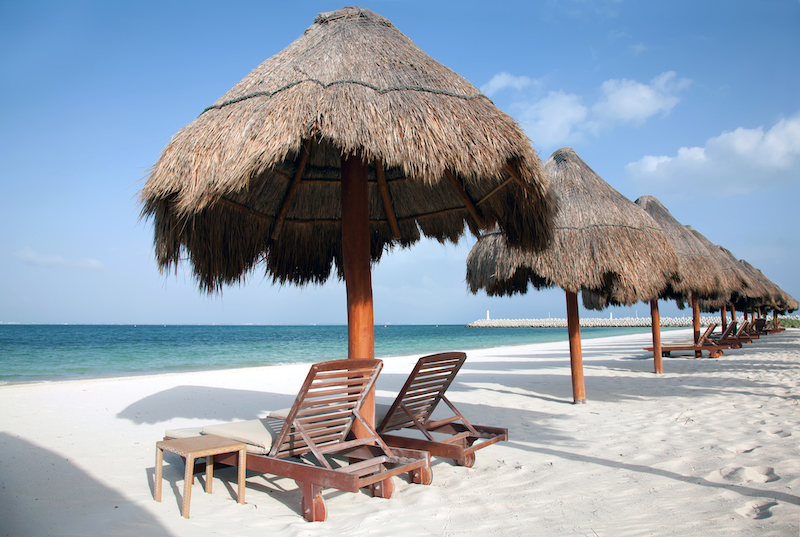 It has a 20-minute drive to swim in freshwater cenotes with some of the world's best beaches to unwind on. Plus it has the city's most well-known 5th Avenue (Avenida Quinta) for shopping and eating delicious food in restaurants experiencing its famed nightlife.
Playa del Carmen is a safe place for tourists. The Mexican government authorities are competent at keeping the town secure and protected for visitors for the entire state for all the available tourist activities.
#2 Ziggy Beach
This beach, located in the town of Tulum, is known for its clear turquoise waters and white sand. One of the most popular beaches in the region, Ziggy Beach, is located on Playa del Carmen and is known for its incredible variety of marine life. In addition, Ziggy Beach, which features an amazing diversity of fish owing to the magnificent coral reef system, is a fantastic spot for snorkeling and diving.
It's perfect for swimming, snorkeling, water sports, Jet Skis, and paddleboarding. Ziggy Beach is also a good idea for a spot to watch the sunset over the Caribbean Sea! On the beach, many rental companies may be found and several lovely areas to sit and eat or drink.
#3 Akumal Beach
This beach town near Playa del Carmen is a popular spot for visitors looking to snorkel and dive. The crystal clear waters are home to a wide variety of marine life. These include sea turtles which can be seen swimming close to the shoreline. Visitors can also explore Maya ruins located just offshore! But, of course, there's plenty to do in Akumal beyond swimming and diving, like zip-lining through the jungle or visiting one of the many cenotes (underwater caves) in the area.
#4 Tulum
What makes Tulum one of the safest beaches in Mexico? Besides its gorgeous white sands and turquoise waters stretching for miles up to Cozumel Island and the Great Mayan Reef, it's also home to many natural areas with incredibly biodiverse ecosystems.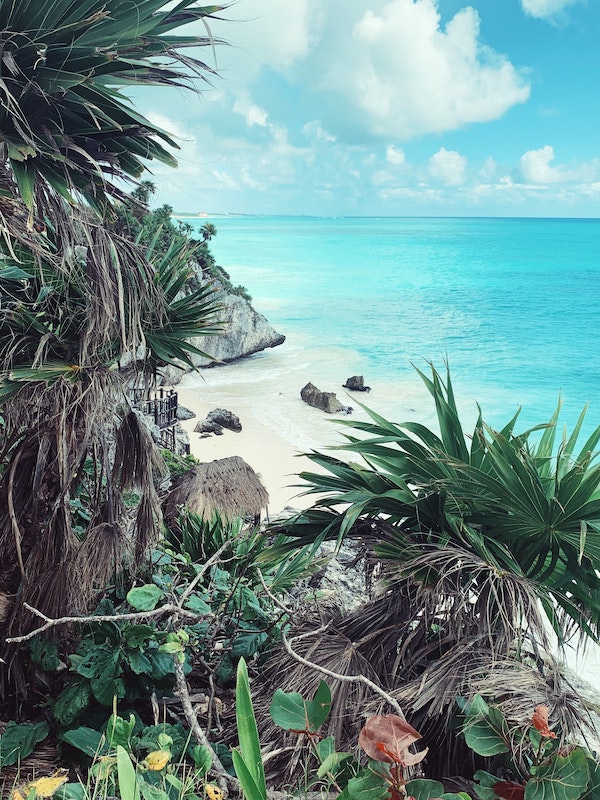 It has the main town square where visitors can shop for souvenirs at local stores or dine at restaurants serving traditional Mexican cuisine and international dishes. And don't forget that there are some of the best cenotes in this area!
#5 Xpu Ha Beach
This beach is located near Tulum and features calm waters perfect for swimming, snorkeling, fishing, or just relaxing on the sand. Xpu Ha Beach is located south of Puerto Aventuras and is frequented mostly by locals. The good news is that despite the high tourist season, this magnificent beach isn't overly crowded. This makes it an ideal spot for travelers looking for some peace and quiet on their summer vacation.
Visitors can also enjoy some of the best dinings in Riviera Maya at Xpu Ha's many restaurants! And if you're looking to do some shopping, there are plenty of boutiques lining its streets. Here many handmade crafts like textiles are sold. You can even purchase locally-made coffee or chocolate that tastes great when paired with a stroll along these lovely miles of coastline!
#6 Puerto Vallarta
Located in Jalisco, Puerto Vallarta is one of Mexico's most romantic spots. With its majestic Banderas Bay and tranquil beaches surrounded by lush jungles teeming with wildlife (including monkeys, iguanas, turtles), this city has something for everyone! With a tropical climate ideal for vacation, Puerto Vallarta has beautiful cobblestone streets and excursions to see. Visit the Zona Romantica to explore the old town's stores, restaurants, and bars.
Puerto Vallartans are some of the friendliest people on earth. You'll always feel safe when exploring their town or venturing out to nearby attractions. Things like ancient ruins at San Sebastian del Oeste or "The Tunnel" zip-lining site in El Tuito. Also worth checking out is the Marieta Islands nature reserve that offers scuba diving amidst volcanic rock formations rising from clear water.
#7 Sayulita
This town is located in the state of Nayarit, about an hour north of Puerto Vallarta. It's a laid-back place where you can enjoy some surfing. Or you can learn to surf at one of their many schools offering classes for all levels. It is perfect for adrenaline junkies looking to try something new!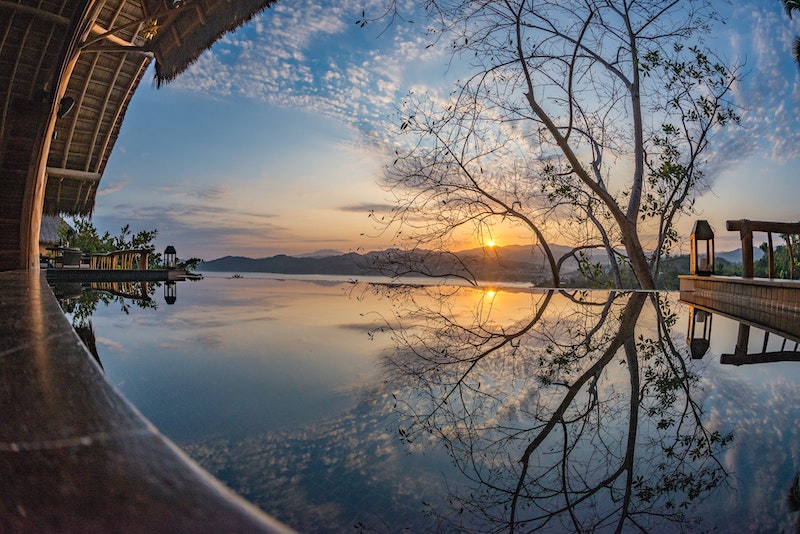 The local fishermen start bringing in fresh seafood every morning, so it's no surprise that Sayulita has some great restaurants serving tasty dishes like stuffed poblano peppers and ceviches. But let me warn you – it gets super busy!
#8 La Paz
The Sea of Cortez meets the Pacific Ocean in this beautiful place within the safest Mexican state, making it one of Mexico's best places for swimming. La Paz is a popular destination for tourists in Baja California Sur, including the even more popular resorts of Cabo San Lucas and San Jose' del Cabo.
La Paz has a great location near Los Cabos, San José del Cabo and Todos Santos. All are popular tourist attractions too! You can also enjoy whale watching during their annual migration period from January to March. Or take some time off on Espiritu Santo Island surrounded by hundreds of species, including dolphins.
#9 Isla Holbox or Holbox Island
This small island located in the Yucatan Peninsula is a haven for nature lovers. With its long, unspoiled white sand beaches and crystal clear turquoise waters, it's no wonder that Isla Holbox has become such a popular tourist destination in recent years!
The island has a very relaxed vibe, with most people getting around on golf carts or bicycles. There are few cars on the island, so visitors can take their time to explore everything it has to offer—including kayaking through mangroves and swimming with whale sharks!
The beaches here are considered some of the most beautiful and secluded in Mexico. You can relax on the sand, go for a swim, or walk through the jungle-like interior to find hidden coves. And if you're lucky, you might even spot one of the island's resident dolphins!
#10 Cancun
This world-famous city located in the state of Quintana Roo is one of the most popular tourist destinations on earth. It's home to some of the best beaches, shopping, nightlife, and restaurants in Mexico! In addition, it is very safe to roam around the city using public transportation.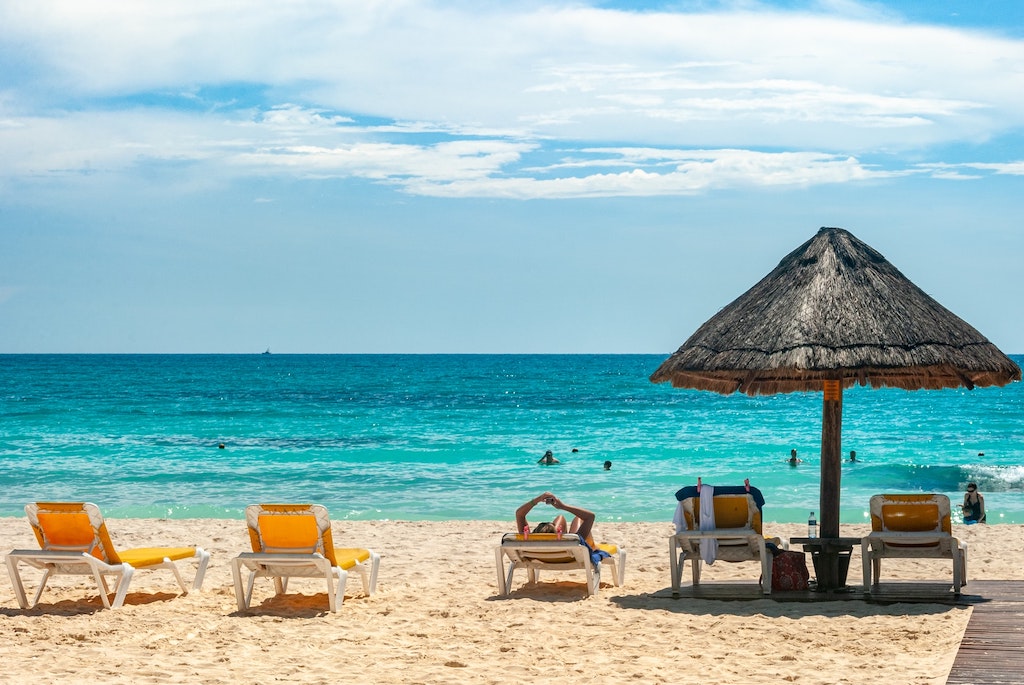 Cancun has a world of its own when it comes to tourism. Things like Mayan temples, ancient ruins, Mexican colonial cities, and natural reserves provide spectacular experiences. Plus it has more popular areas like Copper Canyon, Chichen Itza (unesco world heritage site) , and Cancun's underwater museum. Cancun is a relatively safe place for tourists as long as you take precautions. Like not leaving your belongings unguarded on the beach or walking alone at night.
#11 Mazatlan
Located on Mexico's Pacific coast, Mazatlan is one of Mexico's most popular cultural destinations. If you're looking for the best things to do in Mazatlan, check out these attractions: Museo de la Basura (Museum of Trash), Hacienda El Mortero Ruins, and Tuxpan Park! You can also enjoy a variety of cuisines from all over the world at any number of its restaurants. Or if you want, sip cocktails at some trendy nightlife spots after dinner.
The main square offers plenty of shopping opportunities and dining venues serving local dishes. Things like Ceviche Mixto and international cuisine, including Italian, French, and Asian specialties. One thing that makes this city one of the interesting places is that the streets are laid out in a grid pattern.
The locals here love to celebrate. You can join them for holiday festivities like Las Posadas during Christmas, Carnival celebrations before Lent begins, or even Día de Muertos (Day of the Dead) when families gather to honor deceased loved ones. They love enjoying live music performances.
#12 Cozumel
This Mexican island is located horizontally near Cancun (and somewhat near San Miguel de Allende). It offers some of the best diving in all of Mexico! The reefs here are home to marine life, including coral, fish, eels, sharks, and turtles. You can also explore sunken ships and Mayan ruins while diving!
There's still plenty to do on Cozumel if you're not into diving, including swimming, sunbathing, windsurfing, kayaking, and golfing. And don't forget about the world-famous nightlife where you can party until the sun comes up!
#13 Ensenada
Located in the Mexica State of Baja, California, this port city is one of Mexico's most sought-after beach destinations. Visitors come for its rich history and unique culture, and delicious seafood served at restaurants like La Guerita. Which is located next to the fishing docks where you can watch boats unload their fresh catch! Some other good reasons tourists visit Ensenada include: visiting wineries or taking a whale watching tour during winter months when pods migrate along the coast!
#14 Isla Mujeres
Just off the coast of Cancun, this island is known for its laid-back atmosphere and stunning beaches.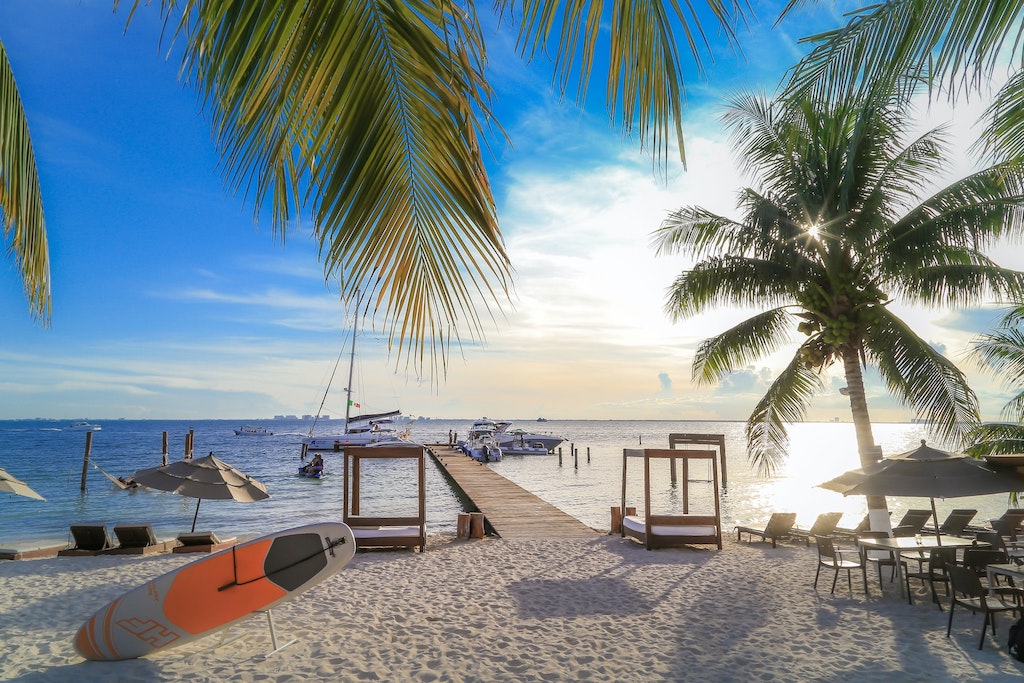 The crystal-clear waters make for perfect swimming, snorkeling, and diving and the soft pristine white sand is a great choice for sunbathing. There are also a few Mayan ruins to explore on the island! Visitors can enjoy swimming, snorkeling, diving, sailing, fishing, and golfing while exploring Mayan ruins to modern-day art galleries and museums.
#15 Playa Norte
This beach is located on the island of Isla Mujeres and is known for its gentle waves, which make it perfect for swimming. Families with children will enjoy this beach since the waves are calm, allowing for much more secure swimming. You'll also discover a wide range of beach bars, restaurants, and accommodation in the region.
The white sand and clear waters make for great snorkeling, and there are a few restaurants and bars in the area if you get hungry or thirsty. Playa Norte is also a popular spot for kiteboarding!
#16 Playa Las Gatas
This beach is located just outside the town of Zihuatanejo and is a popular spot for swimming, sunbathing, and fishing. The waves are usually gentle here, making it perfect for swimming, and there's a coral reef that runs along the coast, which makes for great snorkeling! You can also find a few restaurants and bars in the area if you get hungry or thirsty.
#17 Puerto Escondido
Located in the state of Oaxaca, this small beach town offers visitors a laid-back atmosphere and plenty to do. Visitors can enjoy swimming or surfing on its famous beaches while exploring nearby nature trails. Or, if you're feeling adventurous, try zip-lining through the rainforest canopy! Puerto Escondido is also known for its shopping opportunities. Here they make handmade crafts like traditional textiles that are sold along with locally-made coffee and chocolate that's divine when paired together!
#18 Loreto
This small village located on the Sea of Cortez is perfect for visitors looking to get away from it all!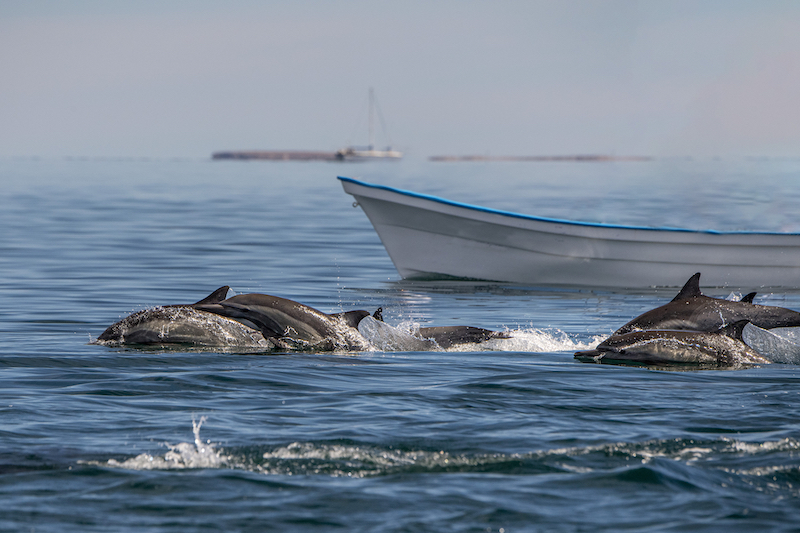 Loreto is one of the oldest towns in Mexico. It has a historic center in the downtown area which has been preserved with narrow streets, colorful buildings, and a lovely central plaza. You can enjoy swimming or kayaking in the bay, hiking through the nearby hills and canyons, or simply relaxing on the beach. And don't forget about trying some of Loreto's delicious seafood like ceviche served at open-air restaurants!
#19 Huatulco
This Mexican city is so beautiful, and it's often referred to as the "Mexican Hawaii." It has white sands and gorgeous aquamarine waters in one of Mexico's most protected bays. Some great activities you can try out here are swimming with dolphins or visiting nearby lagoons for kayaking!
If you're looking for an ideal place where visitors are free to enjoy all that nature offers without worrying about safety, these eight beaches will serve you well! So have fun exploring them during your next vacation at the safest beach in Mexico today!
#20 Bacalar Lake
This lake, located in the state of Quintana Roo, is one of the popular resort towns for those looking to escape from it all! Visitors can enjoy swimming, diving (the water here is about 25-30 feet deep!), kayaking, fishing, and boating. Visitors can also explore nearby Mayan ruins, including Chacchoben, which features over 100 step pyramids that date back to 300 A.D!
#21 Zipolite Beach
This beach, located in Oaxaca, is considered one of the most beautiful beaches in Mexico! From the 1960s through the 1980s, Goa was a popular hippie haven. It was labeled as a free love center and a renowned counterculture destination for hippie travelers (including female travelers) worldwide. It was also one of Mexico's first nude beaches, although not all beachgoers were naked.
Its long stretch of sand backed by palm trees makes it perfect for sunbathing, and the waves here are usually gentle enough for swimming. Zipolite is also a popular spot for nudists, so you'll feel right at home if that's your thing!
#22 Playa del Amor or "Lover's Beach"
This beach is located on the Marieta Islands and can only be reached by boat or swimming. However, Playa del Amor is easily accessible from Cabo San Lucas' marina by water boat. Plus it is one of Mexico's most renowned beaches. Its lovely backdrop, which features the stunning Land's End rock formation, has earned it the title of "Lover's Beach."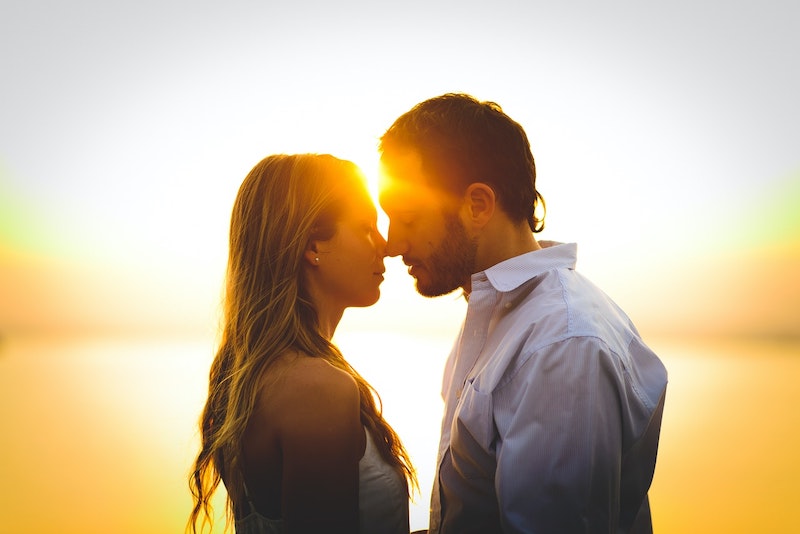 The crystal-clear water and white sand make it a perfect spot for snorkeling, and you might even see some dolphins swimming close to the shore! Playa del Amor is also known for its hidden cave—which can be accessed by swimming through a small hole in the rocks—that's said to be one of the most romantic spots in all of Mexico!
#23 Playa de Tecolote
Playa de Tecolote is one of the most popular beaches in La Paz. It is a great place to swim and take in the views of Espíritu Santo, a small island off the coast.
Visitors can swim or snorkel in the shallow waters during low tide. And if you're traveling with kids, don't worry—the water here is shallow enough to keep them safe from any dangerous waves!
The neighboring Balandra Beach is more popular than Playa de Tecolote, but it still provides a great beach vacation experience. Showers and toilets are available here and basic services such as bars. If you want to dine out, go to the El Tecolote Restaurant and Bar for their wide selection of fresh seafood.
#24 Bahía Balandra
This bay, located in La Paz, is known for its crystal-clear waters and beautiful white-sand beaches. The beach is completely protected in all directions, allowing you to enjoy beautiful marine life without risking your safety. It's perfect for swimming, snorkeling, or just relaxing on the beach. Bahía Balandra is also home to a few small islands that can be reached by boat. This makes it a great spot for day trips!
#25 Playa Maroma
Playa Maroma is located in the state of Quintana Roo and features white sand, ideal for sunbathing. The best beaches on the Riviera Maya's Playa Maroma beach are part of a Catalonia all-inclusive resort. They have gentle seas and powder-soft sand. It's great for swimming, and it looks almost as lovely as a postcard.
The only drawback to Playa Maroma is that there are no budget lodging choices available; instead, you'll find palatial villas and boutique hotels. It's perfect for swimming, sunbathing, and snorkeling. And if you're looking to explore the area, Playa Maroma is close to a few Mayan ruins worth checking out!
#26 Paamul Beach
Paamul Beach is a quiet, little-known beach on the eastern coast of Mexico. Bars, shopping centers, and restaurants can be found here. In addition to a community pool if you don't want to swim in the sea or on the sand. The beautiful underwater scenery in front of the resort is captivating with rock formations. And divers and snorkelers can explore the amazing quantity of tropical fish and other sea life.
It's also home to an eco-resort that offers kayaking, windsurfing, and sailing! So if you're looking to get away from it all, Paamul Beach is definitely worth checking out!
#27 Zihuatanejo Beach
If you want sleepy, quiet, and low-key, that is exactly what you will get with Zihuatanejo! After visiting many colonial towns in Mexico, I and my family simply wanted a place we could settle down and get some good rest and relaxation. And that is exactly what we got – some good ole' rest and relaxation, plus a bit of fishing too!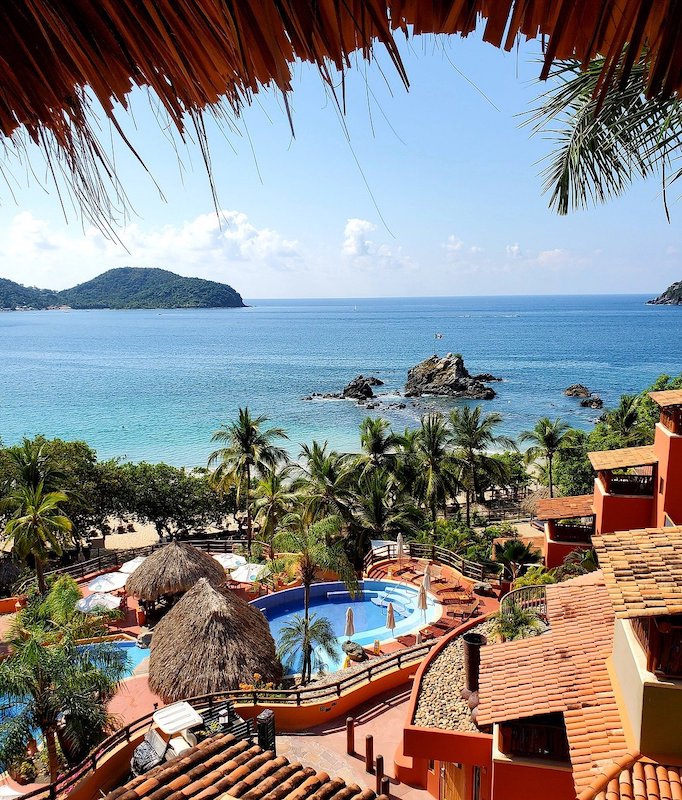 Zihuatanejo Mexico is a charming fishing town with cobblestone streets packed with little restaurants. And across the way, is Ixtapa – the loud and busy modern resort area. It is about 4 miles away, but I am so glad we ended up staying in Zihuatanejo. It has such a laid-back attitude.
Actually, Ixtapa and Zihuatanejo feel completely different. One is super busy and the other one is super laid back. Zihuatanejo has more of a small-town feel to it. Whereas Ixtapa has more of a party atmosphere, kinda like Cancun. They have large resorts and nice sandy beaches, but I still liked Zihua better!
Zihua has about 8 beaches in all. I won't name them all, but if you make it there, you can check out a list for them all.
Safety tips before and while traveling to Mexico
Stay safe while traveling to Mexico by following these simple tips! Knowing which areas to avoid, being aware of your surroundings, and taking precautions against theft will help ensure a worry-free vacation! And don't forget to enjoy some of Mexico's beautiful beaches while you're there!
Be smart! Use Common Sense!
Use common sense, don't visit dangerous areas, or participate in local activities that could put you at risk.

Know where you are! Always use available maps and GPS apps to help navigate around town, especially when taking taxis.

Be aware of your surroundings! Watch out for pickpockets while walking through tourist areas like the Zocalo (Mexico City's main square) or anywhere people gather in masses. Such as bus terminals and airports. Keep valuables close and remove jewelry that may get caught on things. Many times thieves snatch things that can blend into crowds before running away quickly with their stolen goods.

Keep an eye on your belongings! Don't leave personal items unattended inside bars or restaurants–even if they say "secured."
Get notifications about Mexico
The U. S. Department of State (DOS) provides several methods to stay updated on safety alerts and recommendations. However, things can change between the time you book your journey and the time you leave.
In case of an emergency while traveling in Mexico
If you're traveling in an area where there is a natural disaster or another type of crisis that may pose a danger to your safety, it's time to be proactive and take action before bad things occur!
Follow these essential steps when bad weather strikes to know what actions to take immediately in case of an emergency. Remember, being prepared could save your life in times like these! Know which airports are open/closed at any given time during extreme weather conditions, Check flight status reports online Sign up with the Smart Traveler Enrollment Program (STEP) to receive travel alerts via email or text message about safety conditions in your destination country.
Know the U.S. Embassy of Mexico You're traveling To
If you need help while in Mexico, the United States Embassy or Consulate is always there to assist American citizens. You can find a list of embassies and consulates on the website link above.
Stay safe while enjoying all that Mexico offers by following these simple tips! And don't forget to visit one of its beautiful beaches during your stay!
The tourism industry in Mexico is a big one, and it is continuously growing. Millions of people visit Mexico every year, both for business and pleasure trips. Unfortunately, many people think that the only places worth visiting in Mexico are large cities like Mexico City, Cancun, or Los Cabos. However, there are many other amazing destinations to explore in this beautiful country!
In addition to its well-known tourist destinations, Mexico also has some of the safest beaches in the world. So if you're looking for a relaxing beach vacation away from all the hustle and bustle, consider heading to one of these lovely coastal towns.
Stay safe while traveling to Mexico by following these simple tips! Knowing which areas to avoid, being aware of your surroundings, and taking precautions against theft will help ensure a worry-free vacation! And don't forget to enjoy some of Mexico's beautiful beaches while you're there!
More to read: