London is one of the most popular destinations in Europe, attracting millions of visitors every year. A day trip to London can be made on a budget and with just a little planning! This post provides an itinerary for A Day in London to give you some great ideas about what to do while visiting this iconic city.
---
What's in this post:
hide
A Day in London
A Complete Itinerary for the Perfect Visit
---
---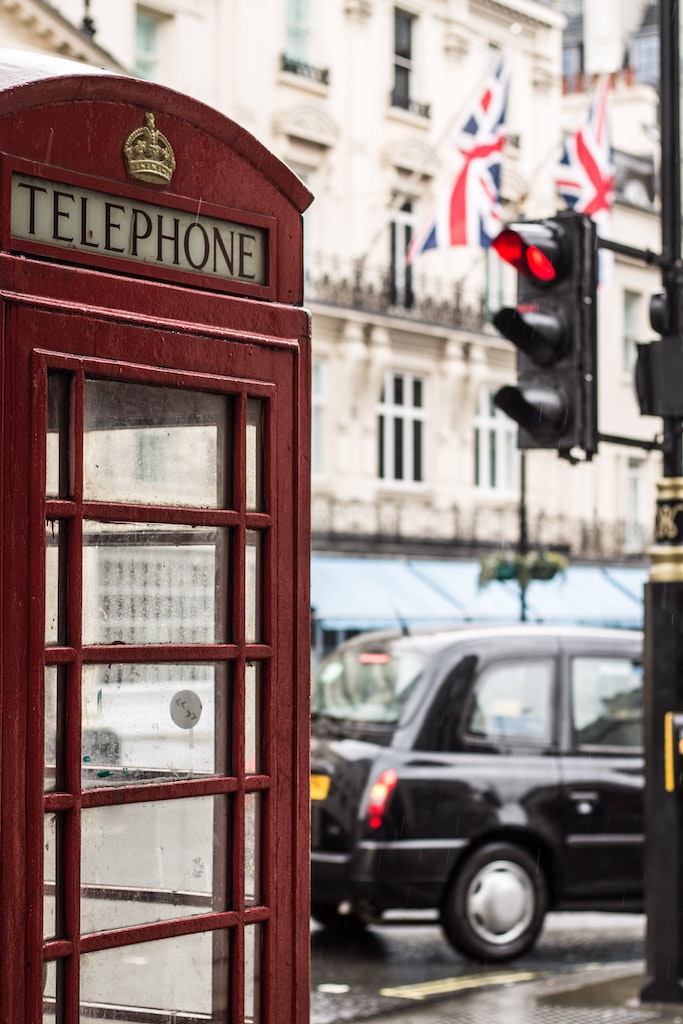 This itinerary for a perfect day in London is ideal for seeing all of London. However, if you have a few hours' stopovers in one of London's airports, it might be a great way to get your trip started or see some of London's top attractions.
One Day in London Itinerary
If you only have one day to explore London, what activities are available to you? This exciting plan gets you to the city's highlights for a busy day.
#1 The Tower of London
The Tower of London, if you enjoy Game of Thrones (and who doesn't?), it will be an absolute pleasure. This great place was where there was so much plotting, scheming, death, and betrayal took place that it almost pales compared to George's magnificent saga of Westeros.
The Tower of London is a historic castle on the north bank of the River Thames in central London. It was founded by William the Conqueror in 1080 and served as a royal palace, fortress, prison, and place of execution. Today, the tower houses the Crown Jewels of England and is one of London's most popular tourist attractions. The Crown Jewels, White Tower, and Tower Green are among the most notable sights.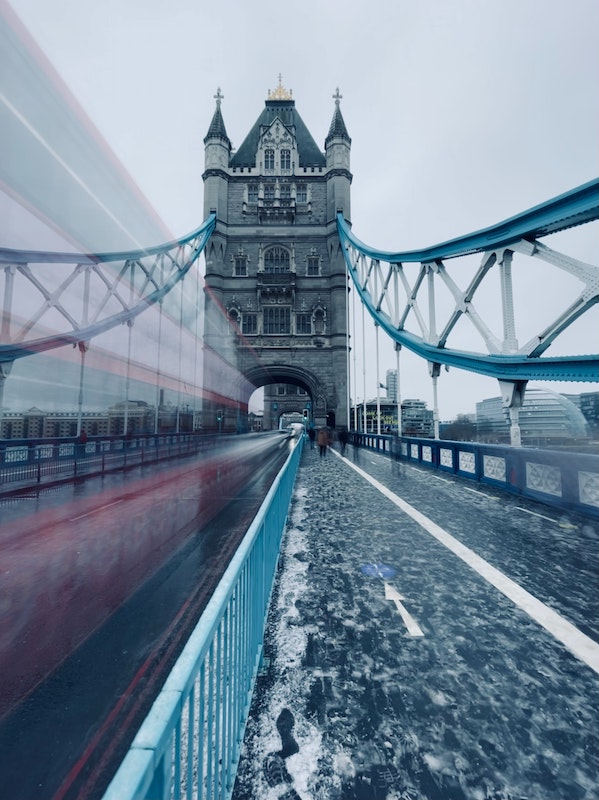 Here, kings, princes, and archbishops were beheaded, and history was made on the ground. Expect to spend at least two hours here exploring everything to see, from the tower to the gallows to the crown jewels themselves. Today, it is a UNESCO World Heritage Site, and it is renowned for holding Crown Jewels. Also known for serving as a prison and death site for notable figures like Queen Anne Boleyn and Lady Jane Grey, among others. It will take you a minute walk to stroll over Tower Bridge, easily the most famous of London's bridges and for a good reason.
#2 Buckingham Palace
The Queen is either a lovely old dear who the nation needs or a costly mistake, depending on whom you talk to in the United Kingdom. However, what is certain is that she lives in a magnificent palace from which the changing of the guard takes place every day. The Georgian mansion isn't the most beautiful building in London, but it is still quite magnificent due to its enormous dimensions.
The Changing of the Guard at Buckingham Palace is performed by foot, and it begins around 11 am. It's an impressive ceremony to see in person! A full brass band follows the guards, and it's fascinating to watch a millennia-old custom. The palace is enormous: it contains over 775 rooms, including 52 bedrooms (and an additional 188 for staff because the Royal Family are so extra about everything). You can't visit the interior for most of the year, but they open the State Rooms for 10 weeks in the summer and a few other dates.
Not far from Buckingham Palace is Green Park, which features the very British monument of Peter Pan's statue. The park hosts some lovely peacocks, and it has a unique design that makes you feel like you're in another world; it cannot be found anywhere else on earth!
#3 St James's Park
St. James's park is located right next to Buckingham Palace, and it's one of my favorite places in London. It's much smaller than Green Park, but it has a more regal feel and is a great place to escape the hustle and bustle of London.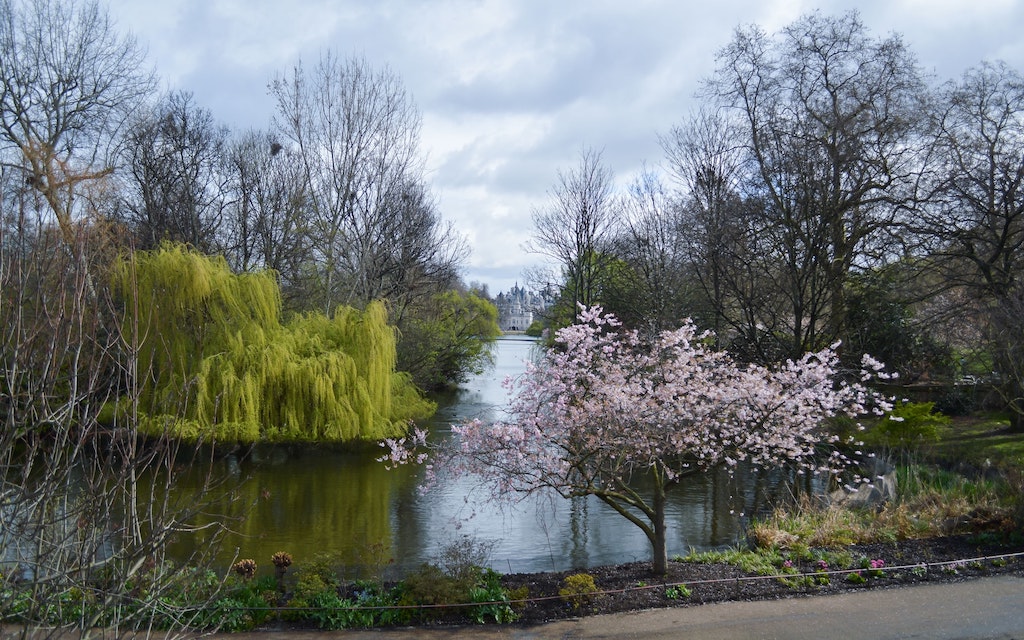 The lake in st james's park is lovely, and several beautiful bridges cross over it. The park also features a few monuments, like the Wellington Monument and the statue of Queen Victoria. The lake, the fountains, the beautiful trees, and the lovely views of Westminster make it a perfect place for a walk or a picnic on a sunny day (which is most days in London). You can also rent boats to row around the lake in the summer – it's worth doing if you have the chance!
The park is also home to fascinating animals, like pelicans and ducks. If you're lucky, you might be able to see the swans – they're massive!
#4 Westminster Abbey
Another must-see in London is Westminster Abbey, the epicenter of English religion and spiritual life.
This Gothic church was built between 1245 and 1517 on an abbey founded by King Edward the Confessor (which gives it its name), but most of what you see today was constructed after a fire destroyed much of it in 1834.
It's also home to many famous figures from British history, including Charles Darwin, Sir Isaac Newton, Oscar Wilde. The list goes on!
You can't visit during services or even enter when services are going on – so make sure you check before if people will be inside. Additionally, they don't allow photos inside for privacy reasons; however, you'll find no shortage of great pictures once you leave!
Westminster Abbey is not a cathedral, as many people believe. Instead, it's a "Royal Peculiar," which means it's directly under the monarchy – that explains why it's so closely entwined with royal events.
Westminster Abbey, though, isn't just about royalty. It serves as the resting place of several important historical and literary figures from the United Kingdom, including Stephen Hawking, Charles Dickens, and William Wilberforce.
#5 The Houses of Parliament + Big Ben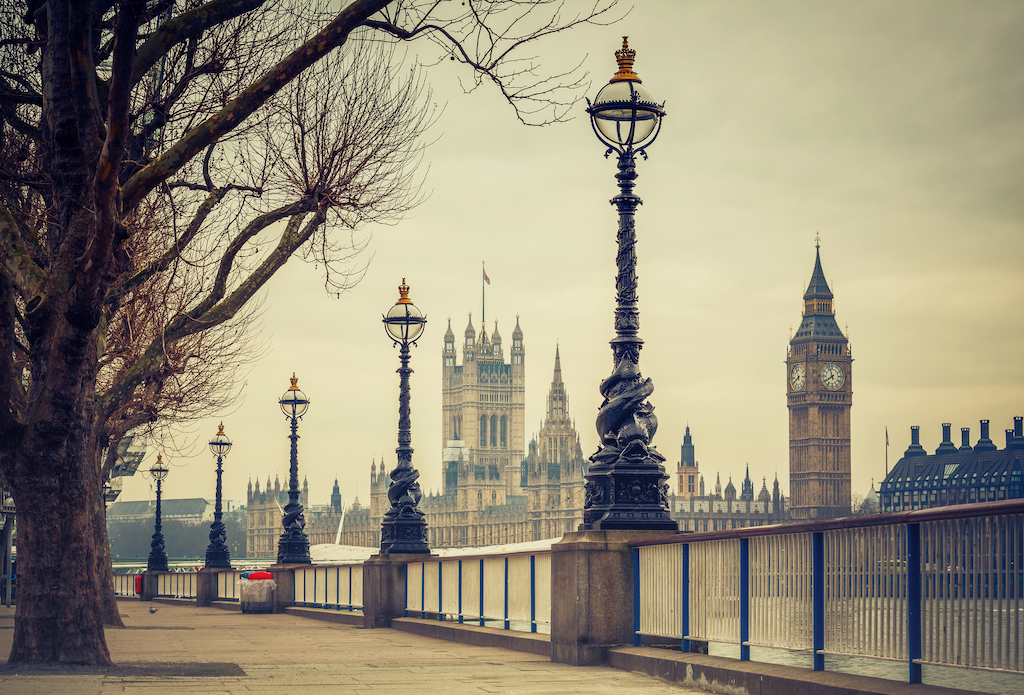 Next to Westminster Abbey is the most iconic building in London: the Houses of Parliament. The best way to see Big Ben and all other sights at this end of town is by going on one of those "hop-on-hop-off" bus tours. They're great for visiting everything from your seat.
The Palace also offers free tours during certain hours. So make sure you schedule yours ahead. This will allow you access to both chambers and some other areas that are typically closed off. However, if you go inside, be prepared for security checks and long lines!
The House of Parliament is the meeting place for the two houses of the British parliament, the House of Commons and the House of Lords. The building is over 600 years old and has been burned down, rebuilt, bombed; you name it.
Big Ben – or just the bell, not the clock tower – is one of London's most famous landmarks. It chimes every hour. And sometimes more often than that! It is an incredible sight to see in person.
#6 The London Eye
If you want to get a magnificent view of all the sights in London, we recommend going to the London Eye on the South Bank.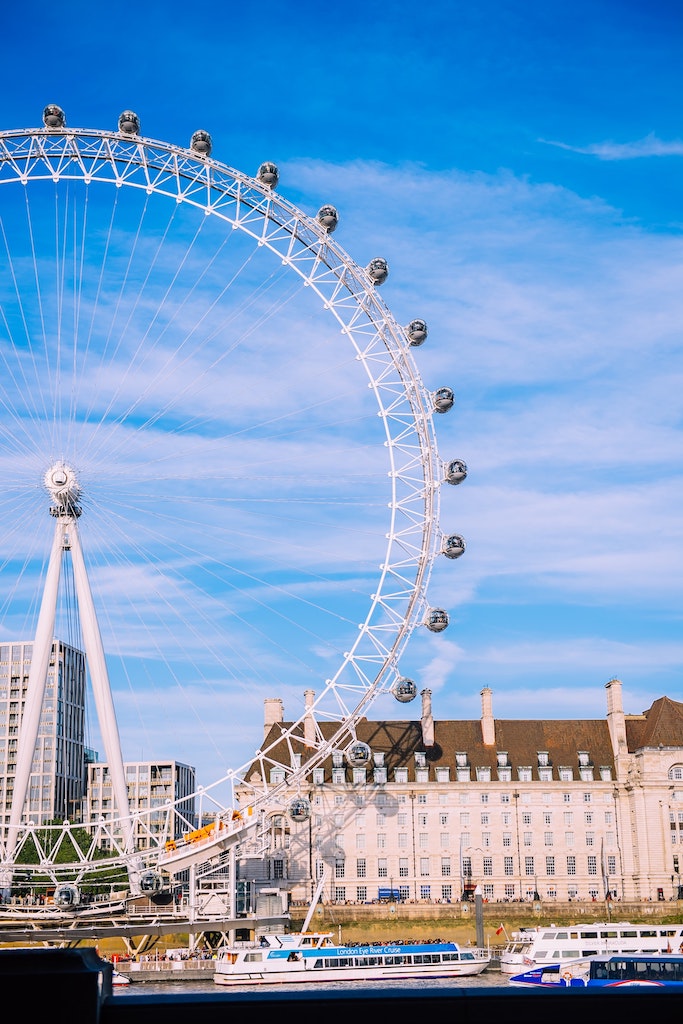 I have a real soft spot for the London Eye for various reasons. First and foremost, I recall the pageantry and circumstance surrounding its debut in 2000 (cue Busted song) – when it was known as the Millennium Wheel. Second, I've ridden it, looked at it, spoken about it, and directed people to it enough times that it's etched into my brain.
At 135 meters high, it's not the tallest Ferris wheel in the world, but it gives you a great perspective of everything down below. The ride lasts about 30 minutes, and tickets can be bought online or at the attraction itself. So there's no excuse for not being able to go!
You'll also be passing through Shakespeare's globe theater site, Millennium Bridge that leads to st. paul's cathedral and the Shard (Western Europe's tallest building). Plus the quite beautiful Tate Modern Art Gallery – all of which are all which are likely to entice you in. You'll conclude your journey when you round the corner and see the Houses of Parliament towering over you. Along with the Giant Ferris wheel called London Eye.
#7 Covent Garden
As well as being home to a large number of market stalls that are selling everything from food to souvenirs, Covent Garden also contains some fantastic attractions. Covent Garden is one of those areas that we never really thought about visiting before. But now that we've been, it's made me love London even more!
The street performers are my favorite thing to do here and something you should keep an eye out for. There are always different shows going on throughout the day and night. So if you're lucky enough to catch a good one, don't forget your wallet!
As well as this, Covent Garden has a lot of great shops with both souvenirs and items from all over the world. The only downside? You'll have absolutely no idea where anything is because most stores have very similar-looking logos. So be prepared to do a lot of walking! Should you go to the famed Apple Market? It's a lovely covered market, but I wouldn't bother shopping here. Most of the unique shops have vanished, replaced with many of the same brands you'll find worldwide.
For those who have more time, take a stroll to Somerset House – a former Thameside royal palace now one of London's most prominent cultural and art centers. It's free to go in, and the beautiful courtyard is one of my favorite places to relax with a cup of good coffee. Or you can have an afternoon tea instead in central London.
#8 Trafalgar Square
Let's get back to the Thames River and across the Golden Jubilee Bridge to see another of London's most prominent attractions – Trafalgar Square. Of course, every city has its main square, and Trafalgar Square is just a case in point for London. The square has been one of London's most famous landmarks since its creation. So if you only have limited time for one place on this list, we would recommend coming here!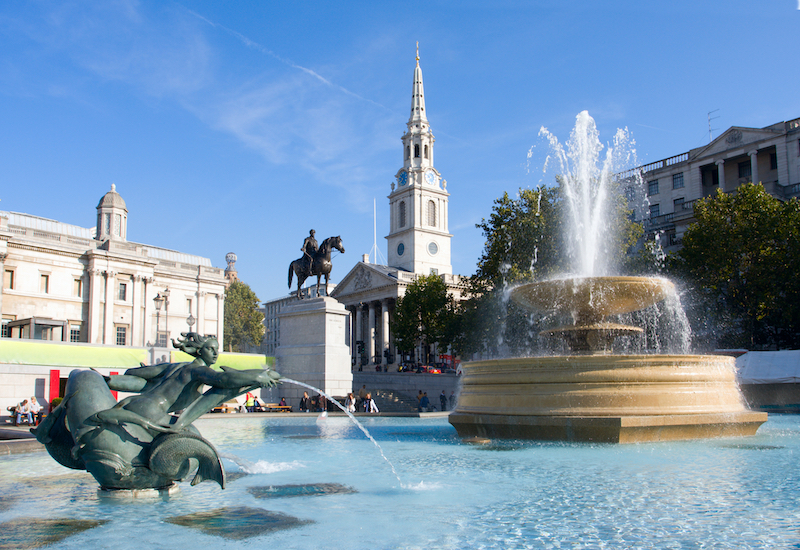 A great way to see it during sunset or nightfall from above is from the National Gallery. Be sure and make sure you check which entrance has fewer lines before going inside! Aside from being an important landmark, Trafalgar also houses some cool statues. Take your pick between Admiral Nelson himself (he did win after all ). Or the lions that flank the steps. Or maybe even the four huge bronze chariots.
The National Portrait Gallery contains the world's most extensive collection of portraits. If you're interested in art, I'd recommend spending the rest of the afternoon exploring it and then going over to the West End Show/Theater Point for some shopping.
The National Museum has 2300 pieces dating from the 13th century to 1900, including Vincent Van Gogh and Leonardo da Vinci. The Sunflowers by Vincent van Gogh and The Virgin on the Rocks by Leonardo da Vinci are two of the more than 2,000 pieces. Both museums are free to visit. And who among us would like to miss such free things!?
West End Show (Or a Play at the National Theater)
And finally, the last thing on my list is to see a show in London's world-famous West End. The West End covers everything from musicals and plays to stand-up comedy and magic shows. So there is something for everyone. Tickets can be pretty expensive, but we would recommend getting your hands on some if you can. If you cannot afford a ticket to a West End show, don't worry! The National Theater always has a great selection of different productions that are significantly more affordable.
The National Theater is the simplest to include in this London one-day itinerary since it's only a short walk from Covent Garden, Albeit on the other side of the river. Still, the Young Vic is only around another 15 minutes distant. The National Theater is unusual in that it has three theaters on site, all within a minute's walk. This means you can select which play to attend based on your preferences.
Drinks and Dinner in Soho
After a long day of sightseeing, it's the best time to relax and refuel. And where better to do this than in London's buzzing nightlife district: Soho? Soho is home to some of the best food stalls, including pubs, bars, and restaurants in the city. So you're guaranteed to find something that takes your fancy.
If you're looking for somewhere with good food and even better drinks, drinks at Disrepute or Swift Bar, followed by a meal at Bob Bob Ricard. Be sure to go to the one with the press for champagne booths. It is to die for cuisine. Alternatively, when it comes to delectable dim sum, Yauatcha is the most popular eatery in town. Yeah, we know you usually eat it for lunch, but we are renegades and don't play by those rules!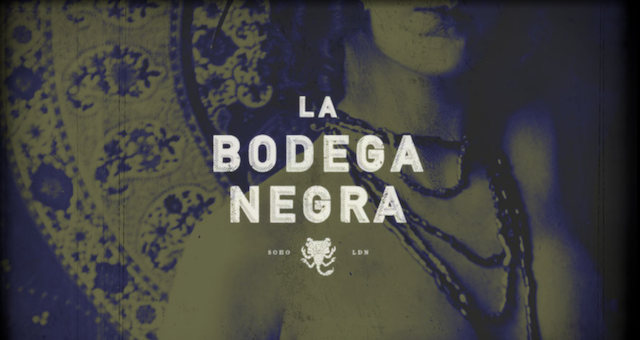 Suppose you're looking for something a little more inexpensive. In that case, Bodega Negra serves excellent Mexican cuisine (and some fantastic cocktails) and perfectly-cooked steaks. And Pizza Pilgrims serves hot and freshly-made pizzas – all at reasonable costs (by London standards, anyway).
With its numerous restaurants and bars, Soho is where you'll find London's best food and drink. After that, if you have any life left in you, Ronnie Scotts is one of London's finest jazz clubs. Oh, and if you want to go big or go home, there are plenty of clubs these days – we go home).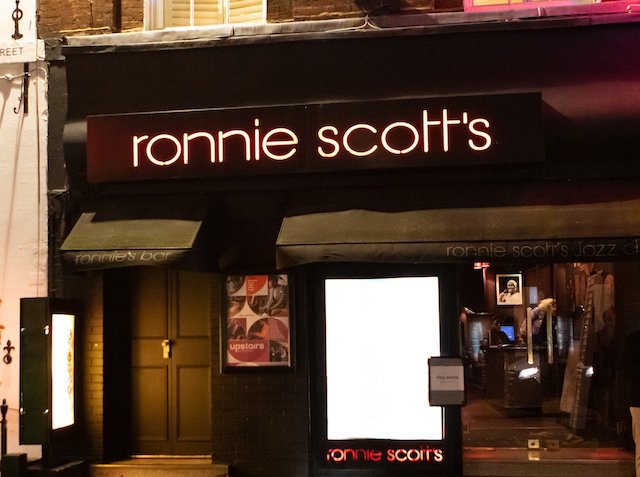 A Few Other Places You May Want to Consider If You Have More Time
There are a few other places you may want to consider if you have more time.
#1 London Bridge & Tower Bridge
The London Bridge and Tower Bridge are active road bridges that vehicles and pedestrians may cross over the River Thames. If you have more time to spend in London, we'd recommend spending it here – walking across these bridges will give you some amazing views of the city!
#2 British Museum
The British Museum is a museum of human history and culture in London. It's a free entry zone, and it's one of the most popular museums in the city. So I highly recommend you visit if you have time.
#3 Horse Guards
The Horse Guards is a park pavilion at the end of St. James's Park. It is the official entrance to St. James's Palace; for that reason, it is used as the formal backdrop for announcements of royal births, deaths, and other momentous occasions in British history.
The mounted trooper of the Household Cavalry may be viewed if you walk beneath the arches and towards the street. They are cavalrymen on horseback. After this area, go back to Whitehall Street and turn right. You'll reach a heavily guarded gate soon. Downing Street, Where the Prime Minister resides at 10 Downing Street. This is the main entrance to the area.
#4 Westminster Bridge
This is another road bridge in London, which you see when watching shows like Downton Abbey. According to historical records, there has been a bridge at this location since 1750. You'll have a lovely view of the Houses of Parliament and the River Thames from the bridge. After that, you may go for a stroll along the river or eat dinner.
#5 Kensington Gardens
This park is located in the Royal Borough of South Kensington and Chelsea, west of Hyde Park. If you're a fan of the royals, I recommend walking through these gardens as many members of the royal family spend their time when they're not at Buckingham Palace.
#6 Churchill War Rooms
The Churchill War Rooms is a museum in London dedicated to the life of Sir Winston Churchill. If you're interested in history, this is somewhere you should visit while in London. You can discover it on the way from Horse Guards to Big Ben.
#7 Tate Modern
Tate Modern is a modern art gallery in London that houses the national collection of British art from the 1900s. It's free to get in, and it's one of the most popular attractions for visitors. So I highly recommend you visit if you have time.
#8 Hyde Park
Hyde Park is an enormous park (350 acres) in the city center of London where you'll find Kensington Palace, speaker's corner (where people go to speak their mind about pretty much anything), and plenty more. The park includes many trees, a huge lake, ornamental flower gardens, and walking and biking routes.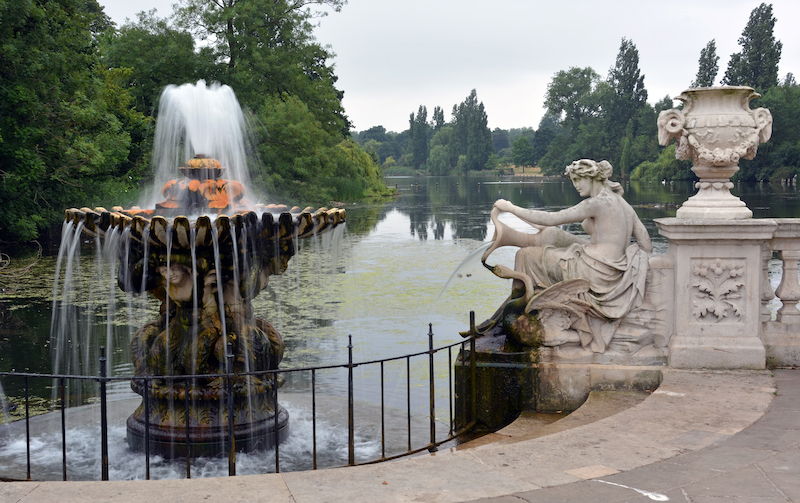 #9 Victoria and Albert Museum
The Victoria and Albert Museum is one of the most popular museums in London. It's free to get in, and it's just a short walk from Covent Garden. So I highly recommend you visit if you have time.
#10 Borough Market
Borough Market is a food market in Southwark, London. If you love trying new and interesting foods, I highly recommend visiting Borough Market, It's the perfect place to do so!
One Day in London: Where to Stay
If you only have one day in London and want to know where to stay, my advice is to pick a centrally located location. Choose Westminster, Covent Garden, or Soho as your destination.
#1 Covent Garden
The fantastic Henrietta is my favorite in Covent Garden hotel just feet from the Apple Market. The design is exquisite, the service is slick, and you're just a stone's throw from Piccadilly Circus.
#2 Westminster
There are several options for accommodation in the capital city, and you can choose from a wide range of both price and quality. Many politicians prefer the Conrad London St James. It is a beautiful high-end alternative, but the Nadler is a stylish yet reasonably priced hotel close to Victoria.
#3 Soho
If you're looking for somewhere just minutes from Leicester Square that feels reasonably central, we'd recommend the Ham Yard Hotel. However, if they don't have a room available, there are plenty more options nearby!
#4 Notting Hill
We almost didn't include this as an option because Notting Hill isn't my thing. But I suppose you want something different than mine, then say hello!
#5 Piccadilly Circus
Piccadilly Circus is like Times Square in New York City, London's equivalent. The term "circus" refers to the junction of intersecting streets, that is circular. At night, Piccadilly Circus is crammed with illumination. The Shaftesbury Memorial Fountain at the center of this area, which includes Eros' lovely fountain, adds attractiveness. Piccadilly Circus is often featured on London postcards and travel brochures. It's a popular tourist attraction, but tourist souvenir shops also surround it because of its prominence in the city.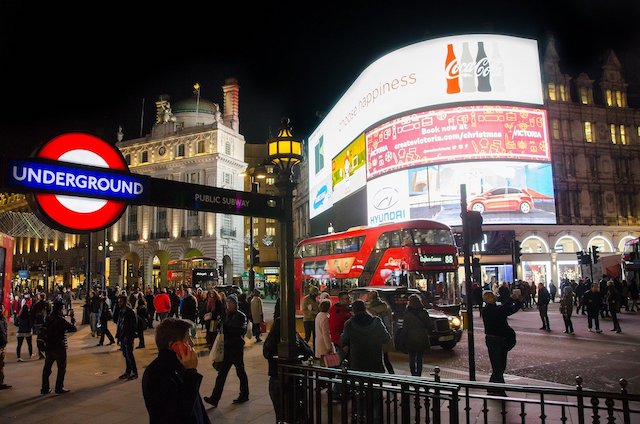 You'll reach Regent Street, which leads to Oxford Street (towards Oxford Circus) if you keep walking. These are the two most common shopping routes. They're particularly congested around Christmas. I recommend avoiding them during peak hours. However, if you like looking at various stores, it may be nice to wander up and down at any time of year.
A Walking Tour of London
A walking tour is a perfect way to see all of the top sights in a short amount of time – and it's also really fun! You can find plenty of walking tour options online or simply explore on your own. If you're looking for something different to do in London, we recommend visiting one (or more) of its many museums. Most of them are free to get into, so there's no reason not to visit at least a few while you're in town. And finally, if you have more than one day in London or are just looking for some ideas for doing the best things outside of the city center, then I suggest checking out our list of favorite guided tours below:
Harry Potter Guided Walking Tour
The Best Options for Day Trips from London
If you're looking for something to do outside of the city, there are plenty of great day trip options from London. Some of our favorites include exploring Windsor Castle, hiking in the stunning Surrey Hills, or visiting Bath and Stonehenge.
No matter what you choose to do during your time in London, we know you'll have an amazing visit!
Stonehenge is a prehistoric monument located in Wiltshire, England. It's one of the most famous megalithic structures in the world. It's a two-hour drive from the city, making it an ideal day trip on a bus tour.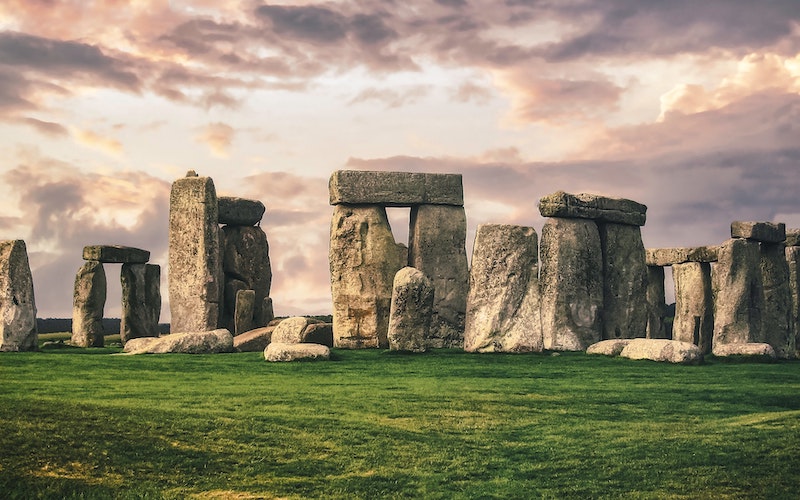 Bath is a city in Somerset, England, known for its Roman-era baths. It was founded by the Romans in A.D. 47 and became a popular place to visit because of its natural hot springs.
Windsor Castle is a royal residence in Windsor, Berkshire, England, used by the British Royal Family since the 11th century. It's one of the largest and oldest occupied castles in the world. The castle is the primary residence of Queen Elizabeth II and has been a royal palace since the Anglo-Saxons.
Oxford is a city in Oxfordshire, England, known for its prestigious university. The University of Oxford is the second-oldest university globally and has been attended by many famous alumni, including Bill Clinton, Stephen Hawking, and J.R.R. Tolkien.
Surrey Hills
The Surrey Hills are located just outside London and perfect for a day hike. The area is known for its rolling hills, dense forests, and charming villages. It's about an hour away from the city center by car.
Take a tour of Highclere Castle, the country estate used as the setting for the hit show Downton Abbey. The castle is also open to visitors year-round and can be rented out for weddings and other events.
Stratford-upon-Avon bus tour is in a town in Warwickshire, England, known for being the birthplace of William Shakespeare. The town is home to several attractions related to the playwright, including the Royal Shakespeare Company and Shakespeare's Birthplace.
Take a guided tour of the Harry Potter film set in London to see all of your favorite movie locations. The studio has an exclusive collection of costumes, props, and animatronic creatures from the series.
Alternative London Neighborhood Options
If you're looking for a more local experience in London, I suggest checking out one of the following neighborhoods: Hackney, Brixton, Shoreditch, Camden Town (Camden Market), or Stoke Newington. These areas have their unique vibe. They are worth exploring if you want to get a feel for London life outside of the city center.
I also propose visiting Kensington, which we feel has something for everyone and many activities, including several free museums. Kensington is home to a number of other renowned museums, including the Natural History Museum and the Science Museum. The Science Museum in London, for example, is a fantastic place for families.
Tips to Help You Plan a Day in London
Now that you know a little bit more about what to do, here are some practical tips to help you plan your day in London:
What to Pack
When packing, be sure to consider the weather. London is known for its changeable and unpredictable weather. So it's best to be prepared for anything. A light jacket or raincoat is always a good idea and comfortable shoes. You'll likely do a lot of walking!
How to Get Around
London can be pretty daunting to navigate at first, but it's not too difficult with a little bit of knowledge. The Tube (or subway) is the quickest way to get around the city. Pick up an Oyster card from one of the machines when you arrive at the tube station. Then you're ready to go!
Food and Drink
London can be expensive for food and drink, so if you're on a budget, I will head to one of the areas mentioned earlier in this post. You'll find plenty of affordable restaurants and bars there!
Best Ways to Get to Central London from The Major Airports
Heathrow Airport
Taxis are the best way to get from Heathrow airport to central London. It will likely cost you around £60-70. Alternatively, you can take the Heathrow Express train, which will get you into Paddington station in about 15 minutes.
London Gatwick
It is pretty simple to get to central London from Gatwick. But, first, take the train to central London (all stops are served, including Victoria, Blackfriars, Bridge, and Kings Cross / St Pancras). If you're coming to Gatwick Airport, the bus and train connections to and from Victoria Station in London are preferable. You may, however, simply change trains to get there if you prefer.
Stansted
The Stansted Express is the quickest way to get from the Stansted Airport to central London. The journey takes about 45 minutes. Stansted is merely the arse end of nowhere, and they have you well-secured when it comes to methods of reaching the city core. Alternatively, you can get a coach or a taxi.
Luton
Take the bus to the train station, catch an express train or a coach, and go to London's downtown area. The fastest way to get from Luton Airport to central London is by taking the express train for about 35 minutes. In addition, several coach services run between Luton and various points in central London. These can be found on the National Express website.
Practicalities for Visiting London
Power
In London, electricity is supplied at 220 volts using a three-pin plug that isn't a great thing and is not used frequently outside of the United Kingdom. However, an adapter like this will be required by visitors from most of the world, including mainland Europe and the United States. Furthermore, travelers from the United States will need to verify that their equipment is compatible with the 220v standard. It will be stated plainly on the power adapter.
Laptops, phone and camera chargers, and other small electronics are universal; however, larger devices like hairdryers and hair straighteners are not.
Currency
The currency used in London is the British pound, which is also accepted across the British Isles. You may get pounds from ATMs, banks, and currency exchanges, although credit cards are readily accepted. There is no need to carry huge amounts of cash.
Make sure it doesn't charge foreign exchange costs or have a bad currency conversion rate if you use a credit card or debit card. There are several wonderful credit cards for travelers. And it's always worth double-checking to see if you're getting a good deal before going away and incurring unexpected expenses.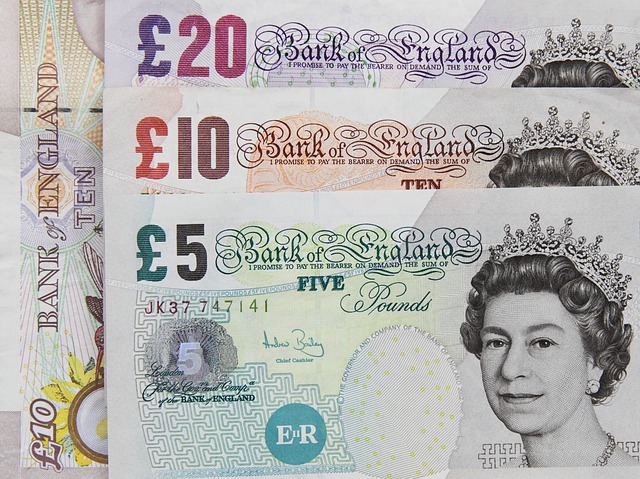 Internet Access
WiFi is readily available throughout the city, with WiFi hotspots in hotels and cafés. As a result, you should have no trouble accessing the internet. You may also purchase local SIM cards if you have an unlocked phone. These are typically excellent values since data rates in the UK are very competitive.
Water
The water in London's taps is safe to consume unless otherwise stated. Bottled water is widely available if you don't like the flavor. I usually advise people to bring reusable water bottles, so they don't have to buy as many water bottles.
Safety
London, in my experience, is a safe city. Keep your wits about you. Keep your possessions in view, keep your wallet or phone with google maps tucked into a front pocket, with a zip if possible. And don't do anything you wouldn't do at home. If you're going to take a taxi, make sure it's from a licensed business such as black cabs.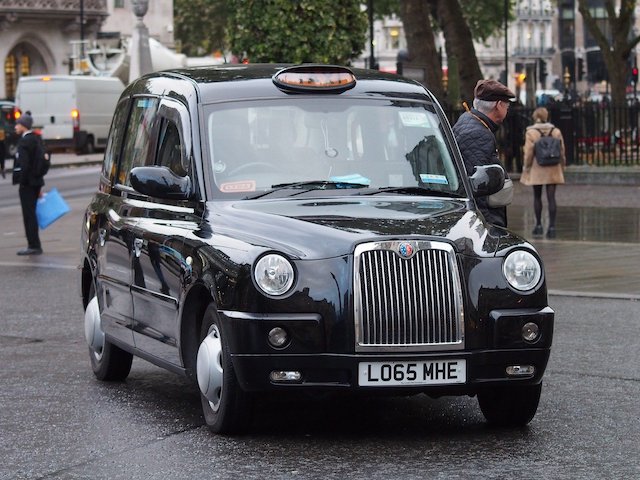 Saving Money in London
For the one day London itinerary as described above, walking is doable. Contrary to popular belief, central London is quite controllable. But London's public transportation system will come in handy if you don't feel like walking.
The cheapest way to utilize it is with an Oyster card. It is a pre-pay system that is far less expensive than paying for tickets and can be used at almost every transportation center. Several London sites are free to tour attractions, such as the Tate Modern and other top museums. Unfortunately, the best places like the Westminster Abbey, Tower of London, and St. Paul's Cathedral aren't free. However, if you think you'll be visiting a few places while in town, there are a few ways to save money.
The London Pass is the most popular sightseeing pass. It allows you to visit over 60 main attractions in the city for a single price (especially a good deal if it is your first time). The Tower of London, Tower Bridge, Westminster Abbey, St. Paul's Cathedral, and the view from the Shard are all included with a one-day London Pass. So a one-day London Pass will save you money if you plan on seeing all of those places and you should have enough time to do it.
The GoCity London Explorer Pass is the second alternative I recommend. This allows you to pick and choose from a variety of attractions. You can visit 2, 3, 5, or 7 different interests from the list of over 60 potential activities.
I believe that both of these passes may help you save money in London. But the distinction is primarily down to which attractions you wish to see and how much time you have to do it in.