You've probably seen ads for luxury cruise ships on television or online. There are some great deals out there, but there are also a lot of scams and deceptive marketing ploys. Here is an overview of what you need to know about the Best Luxury Alaska Cruise before you book!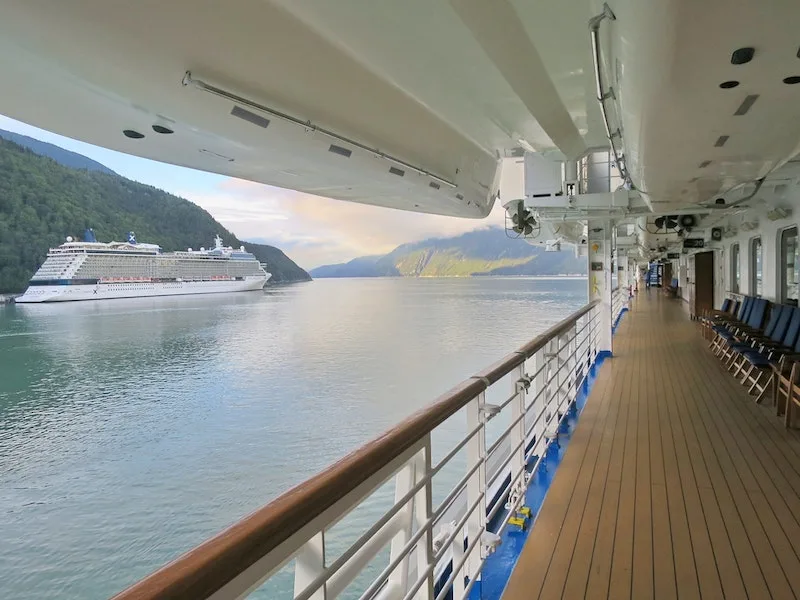 ---
What's in this post:
hide
Things you Need to Know Before You Decide on
the best luxury Alaska Cruise
---
---

When is the Best Time for the Alaska cruise?
The best time of year to cruise to Alaska is from May through September. However, the most popular months are June and July. This is when the weather is at its peak. It isn't easy to pick the best options — Mainly because there are such numbers of itineraries and critical ports of call that you can book.
What should I pack for my luxury Alaska cruise?
Temperatures in the 49th state can vary greatly depending on the season and your location within the state. Therefore, you'll want to pack clothes that will keep you warm (but not too warm) and a raincoat or jacket. It's also important to bring sturdy shoes as there is a lot of walking involved in most Alaskan cruises.
What's the weather like?
The weather in Alaska can be unpredictable, so it's essential to come prepared for all conditions. In the summer months, temperatures generally range from the 60s to the 80s. But it can get cooler at night or during excursions. The fall and winter months are colder, with temperatures dropping below freezing. It's also common to experience rain and snow in these seasons.
What should I expect on an Alaskan cruise?
Alaska is a beautiful and diverse state with plenty of things to see and do. A typical cruise itinerary will include stops in Anchorage, Juneau, Ketchikan, Skagway, Lake Louise, and Victoria (Canada). In addition, you'll have the opportunity to explore glaciers ad hike through forests. Or go on wildlife safaris, and admire the beauty of nature, which you will love.
The Wildlife of Alaska
Around every bend in Alaska's vast and untouched wilderness areas, you'll discover some of the United States' most magnificent creatures. Mammals make up the majority of the wildlife in this region since their thick fur coats or layers of fat will allow them to survive the harsh Alaskan winters.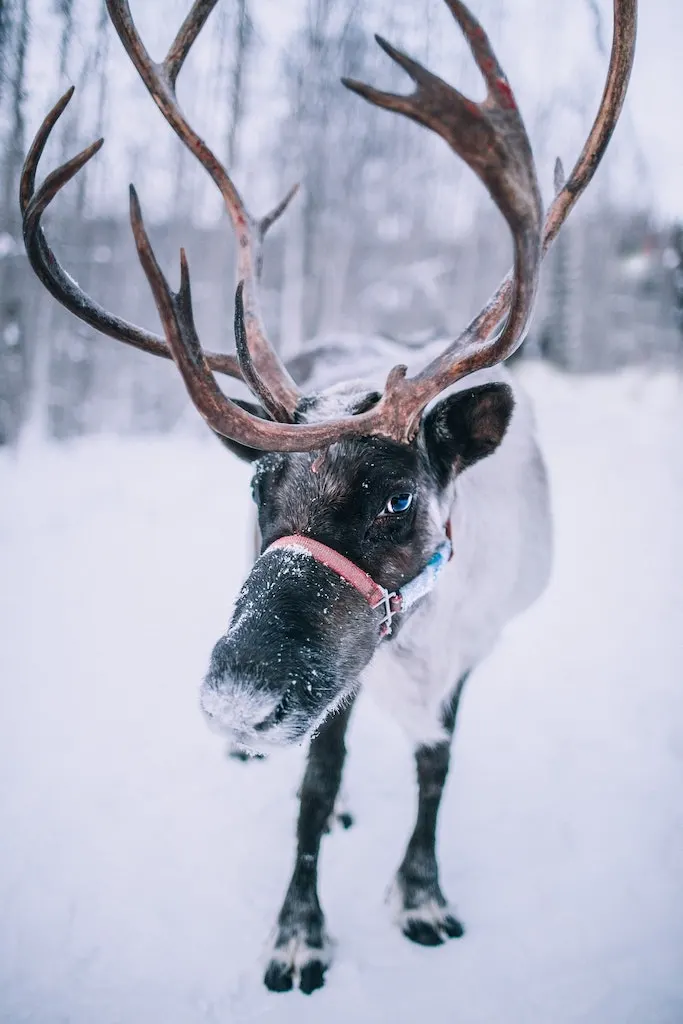 It appears impossible to visit Alaska without seeing these amazing creatures. From Glacier Bay National Park to the Inside Passage and all of the millions of acres of wildlife reserves. Also, Alaska National Parks (Banff National Park and Kenai Fjords National Park) seem hard to miss.
Lots of Animals on Alaska Cruises
Some of the Best Alaska Cruise Itinerary
There are many best Alaskan itineraries to choose from. In addition, the cruise lines will often create new and exciting packages with different themes for the best values. Things such as golf cruises or family-friendly excursions are fun. You'll also have the option to book a land tour that combines your cruise trip with an extended stay in Alaska.
Inside Passage Cruise
The Inside Passage is a great option for first-time cruisers because it's an accessible route that allows you to see many of Alaska's most popular destinations. It also offers plenty of opportunities to explore the natural habitats and wildlife viewings in Southeast Alaska. Plus, since this voyage takes the best place around mainland Alaska, you'll have ample time at each port of call. This means more chances to hike, shop, or go on cruise tours!
The most frequently traveled route is the Inside Passage. Itineraries usually depart from either Seattle or Vancouver, British Columbia, although a few start in Juneau.
Glacier Bay Cruise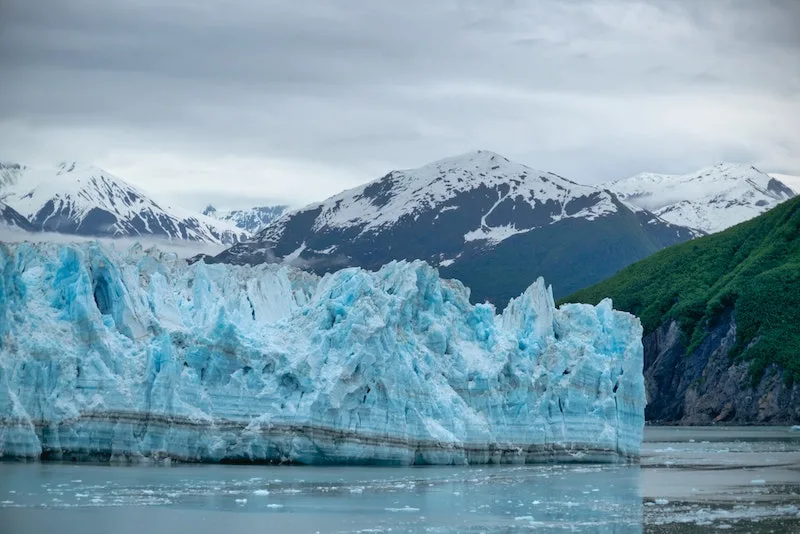 If your goal is to make it out into the Alaskan wilderness as far north as possible, Glacier Bay might be the best cruise in a national park. You can expect fewer crowds than other itineraries. Especially during peak Alaska cruise season. Which makes this ideal if you're looking for peace. In addition, the glaciers are some of Alaska's most beautiful attractions. Plus they offer plenty to do on your trip out here!
Gulf of Alaska Cruise
If you're looking for an itinerary towards the relaxed side, then a cruise through the Gulf of Alaska might be right up your alley. You can expect calmer waters and less harsh weather conditions than in other parts of the state. Making this route perfect for families or anyone who wants to take it easy on their trip out west!
Best Luxury Alaska Cruises
When booking your luxury Alaskan cruise, here are some key things to consider. First, you review all fine print before signing any contracts because many companies use tricky marketing tactics. Things such as low-price promises to get ahead. It's also important to know exactly what kind of amenities each company offers. That way you can find the perfect one for your needs.
Longer Sailings on Luxury Alaskan Cruises
These are typically more expensive, but they offer the opportunity to see more of the state and spend more time in each port. If you're looking for a shorter, more affordable cruise, then be sure to check out sailings from Seattle or Vancouver.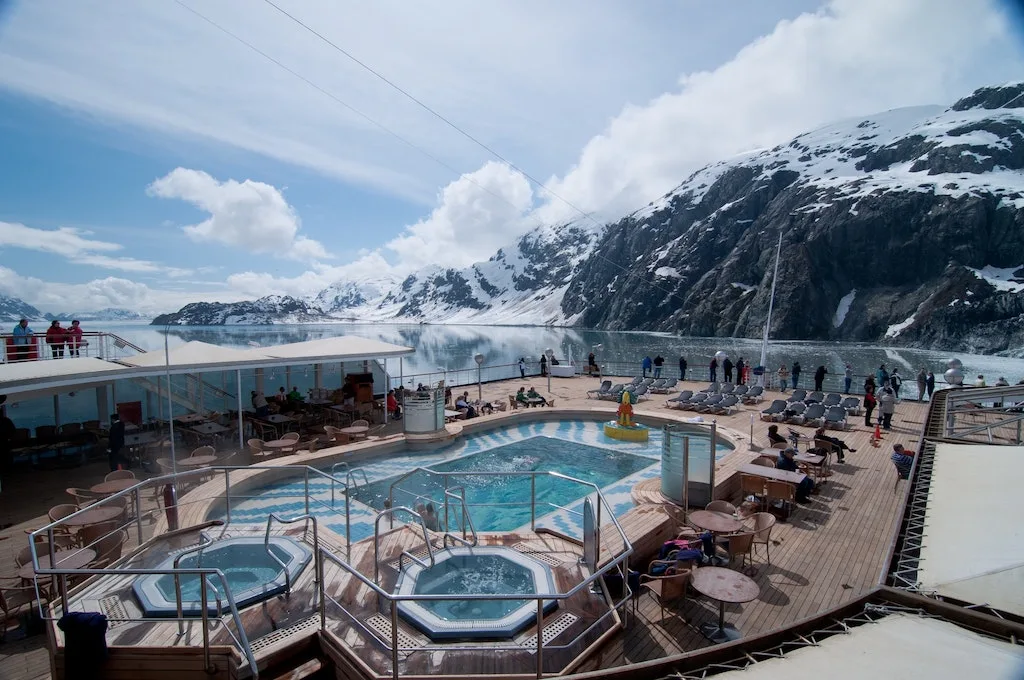 You'll discover several itineraries, typically ten nights in length. With longer sailings in North America round-trip from San Francisco-Vancouver-San Francisco. These cruises are ideal for people who enjoy spending much time on the ocean. Ports of call on these longer journeys may include Prince Rupert, Juneau, Ketchikan, Icy Strait Point, Skagway, and Victoria in British Columbia. Here you can do gold panning and enjoy a snowshoeing excursion. Plus rides on the White Pass Rail are all part of the itinerary.
Types of cruises
There are many different types of cruises to choose from, but you'll encounter the three main options. Standard cruises typically include more activities (such as plays or musicals), while luxury cruise lines offer fewer onboard amenities for a higher level of personalized service.
Mainstream Lines Cruises
These are the most common cruises, and you can expect to find a range of facilities, from high-end casinos to luxurious spas. These tend to be more affordable, but they also have a higher risk for overcrowding since several big ships will often be in port together at once.
For example, Holland America Line, Norwegian bliss, and Princess Cruises have long associations with the region. And each provides cruises and cruise+land tour packages. You may also charter a trip with Carnival, the Norwegian Cruise Line, Celebrity Cruises, Seabourn Sojourn, Royal Caribbean, Regent Seven Seas Cruises, Silversea Cruises, and Disney Cruise Line.
Small Ship Cruise and Expedition Sailings
If you're looking for a more intimate experience, smaller ships and expedition sailings are the best way. Of course, you can expect fewer amenities on board, but these small ship luxury cruises typically offer many unique opportunities to explore beyond the coastline.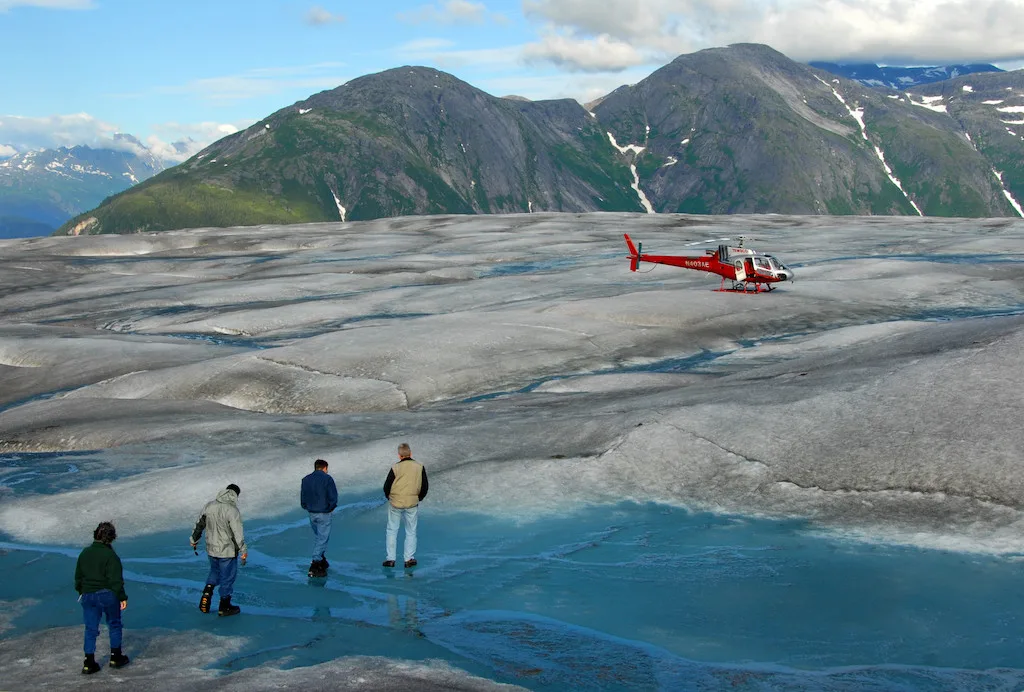 Benefits of Shore Excursions
Benefits such as shore excursions and complimentary bikes and kayaks are for guests' use. Plus under the guidance of marine biologists, naturalists, or other experts who give lectures to passengers and lead a small group of people to onshore excursions. All are included in cruise fares on tiny ships or expeditions yachts. Which are typically far more expensive than mass-market cruise ships.
Silversea, Lindblad, UnCruise Adventures, Hurtigruten, Alaskan Dream Cruises, and National Geographic are some of the expedition ships and small-ship luxurious cruise lines.
Luxury Cruise Lines
If your priority has luxury accommodations, this might be the best Alaskan cruise option for you! Of course, you'll spend less time on land (fewer chances to explore). Still, each day onboard will feel like an extravagant getaway. All are complete with fine dining options, relaxing spa services, and plenty of entertainment venues. Be sure that you read carefully before booking any trip because many companies use tricky marketing tactics to get ahead.
These are typically more expensive, but they offer a unique opportunity to see more of the state and spend more time in each port. Look to Regent Seven Seas, Silversea, Seabourn, and Viking for luxury options. Windstar Cruises and premium lines Oceania cruises also provide a luxurious experience in Alaska.
Scenic beauty
Alaska is one of the most beautiful states in the US, if not the world. So it's no wonder that cruising here is so popular! With towering peaks, pristine glaciers, and picturesque towns dotting their rugged coastline. You can see and do many things on an Alaskan cruise.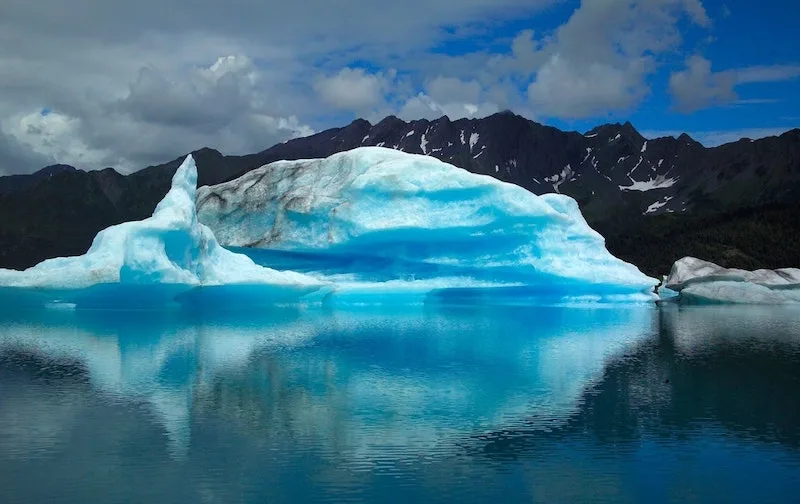 Some "scenic sailing" is included on the best Alaskan cruises, passing by stunning natural sights. However, during these sail-bys, you'll rarely leave the ship. Unless you're aboard one of the expeditions, luxury, or tiny vessels that allow you to board a skiff to get closer. But you're still looking at it from the water.
Naturalists on board often describe what you're seeing, so go to the observation lounge and learn about some of the most notable attractions available on tour days. Or turn on your in-room television to listen to the nature talks from your balcony or ocean-view window. Here are the good ones:
Dawes Glacier at the Endicott Arm

Glacier Bay National Park and Preserve

Hubbard Glacier

Tracy Arm (Twin Sawyer Glaciers)
How to pick the best Alaska cruises
My journey to Alaska began in Vancouver British Columbia, where we boarded Holland America for a cruise through the inside passage. When choosing a cruise for your next trip, here are some things to consider. What is the budget? Where do you want to go? What kind of experience would be best? Do you have any favorite destinations? Or ports of call that should be included in your itinerary? And excursions on land, in addition to tours onboard, do they look interesting? Make sure they're offered by the cruise line (or charter company).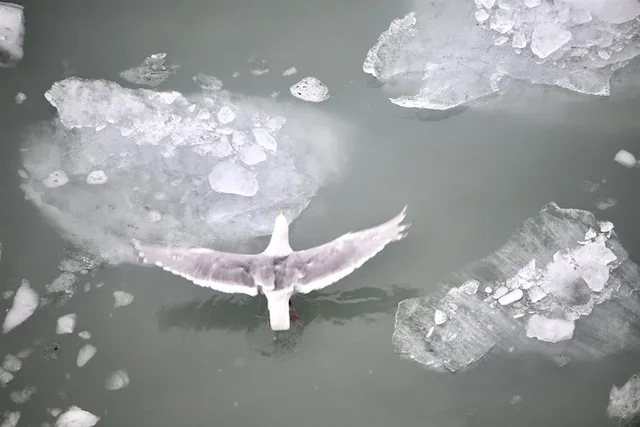 Alaskan sailing trips can vary greatly depending upon which route or region you choose. For example, a luxury yacht might give passengers access to more intimate views but won't often allow them onto land. (As a larger ship would do). In contrast, smaller vessels may provide an even closer view of glaciers than their bigger counterparts but may have fewer onboard amenities like hot tubs.
Many cruise lines offer a wide range of itineraries in Alaska, so it's important to do your homework before making any decisions. The most popular routes are from Vancouver up to Skagway and then back down again (or vice versa), with occasional sailings around the state. Though shorter (four or five-night) versions are available, but these typically last seven nights.
Looking for Extended Voyages?
If you're looking for an extended voyage, consider one of the cruises that sail to Anchorage or even further up into the Inside Passage—these can be as long as fourteen nights! And if you want to see everything Alaska offers, including glaciers and wildlife, try an expedition cruise.
The largest ships in Alaska (measuring more than 900 feet) are typically found on these routes and most major cruise lines like Carnival, Norwegian, Royal Caribbean, and Disney. So if you're looking for a luxurious experience with all the bells and whistles, these might be the best option for you—but they come at a premium price tag.
Want to Cruise through Small Towns?
If you're interested in cruising to some of Alaska's small towns and villages, or if you want to spend more time in each port-of-call, then an Alaskan luxury cruise might be a better fit. These vessels range from mid-size (550 feet) to small (fewer than 200 feet) and can often go into places the larger ships can't.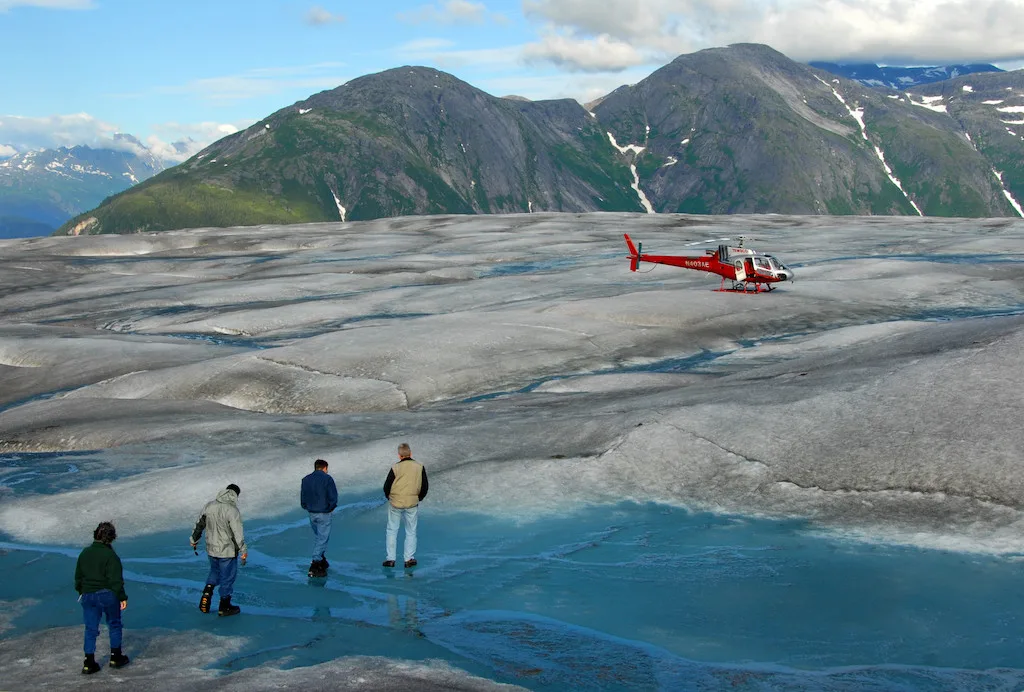 Many offer overnight options in specific ports, too—meaning you could get off the ship and explore for a few hours before re-boarding to relax by your cabin's fireplace or enjoy dinner at one of their specialty restaurants. Some luxury vessels also have unique amenities like complimentary helicopter tours over glaciers (on select sailings), hot air balloon rides, kayaking excursions, skiff landings (when permitted), hiking trails onboard accessible only through small tenders, and more!
If it sounds luxurious enough already…you're right; the additional cost is more than standard cruises with big-name lines aboard large ships that typically include fewer extras. But they are often worth every penny when you consider the level of pampering and service you'll enjoy and all the unique luxury travel experiences you'll have.
Best cruises for your Alaska extended trips
If you want to enjoy Alaska's interior while also seeing some of it, go with a cruise-tour package from Holland America. This cruise offers incredible Alaska itineraries beyond the Inside Passage, reaching Denali National Park, Anchorage, and other areas like the Kenai Peninsula, Yukon, and Talkeetna. In addition, Holland America owns a number of its lodges.
If you have Young Kids
The top cruise lines offer special areas for children, such as Disney Cruise Line's Kids' Center and Princess's Adventure Island. In addition, Norwegian, Princess Cruises, Royal Caribbean, and Carnival operate kids clubs on their ships. Disney takes it a step further, offering to spend time with its popular characters. For example, you may hang out with Dr. Seuss figures on Carnival. On Royal Caribbean International ships, there are DreamWorks personalities (think: the penguins from "Madagascar" or the panda from "Kung Fu Panda") to interact with during the cruise vacation.
For Adventure-seeking Young Adults
An expedition journey may be just what your active children need to keep them occupied and off their phones. If you're looking to get a deeper understanding of Alaska, consider hiring a guide for an expedition cruise. You'll go skiffing to see glaciers up close, kayak the serene waters of the Inside Passage, and explore Tongass National Forest on this trip. Choose from UnCruise Adventures, Lindblad Expeditions (aka, National Geographic sailings), Ponant, Hurtigruten, Alaskan Dream Cruises, or Silversea's small ship luxury cruise (Silver Explorer and Silver Cloud).
For a Big Family Cruise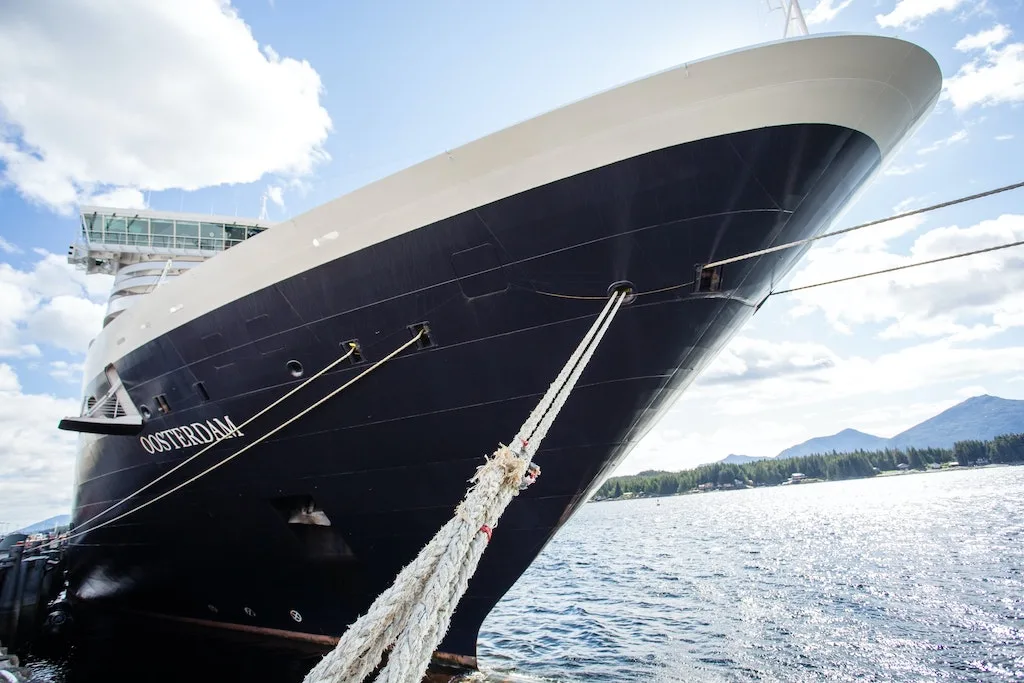 If you're traveling with parents, youngsters, aunts, uncles, think about Holland America (particularly Koningsdam), Celebrity Cruises, or Princess Cruises. These cruise lines offer a wide variety of activities onboard and ashore for all ages and connect cabins to accommodate large groups.
If You're Looking to Splurge
The top luxury cruises—Silversea Cruises, Regent Seven Seas Cruises, Crystal Cruises, Ponant (Le Ponant), Seabourn Cruise Line, and Oceania Cruises—offer all-inclusive itineraries with almost everything included in the price: your stateroom, all meals (including room service), wine with dinner, gratuities, and more. You could show up on embarkation day and not worry about another thing until it's the best time to disembark at the end of your trip. These lines also have the most luxurious ships, with opulent suites, gourmet restaurants, and many onboard activities.
For Couple Romance in the Intimate Ships
If you're a couple, head to the top-rated luxury cruise lines for huge apartments, gourmet cuisine, massages (many premium ships have butlers who cater to each guest), and the chance to socialize with other travelers. In addition, anyone celebrating a special occasion, such as a big birthday, an anniversary, or retirement, may benefit from luxury cruises' personalized attention and all-inclusive nature. A marine biologist could be onboard.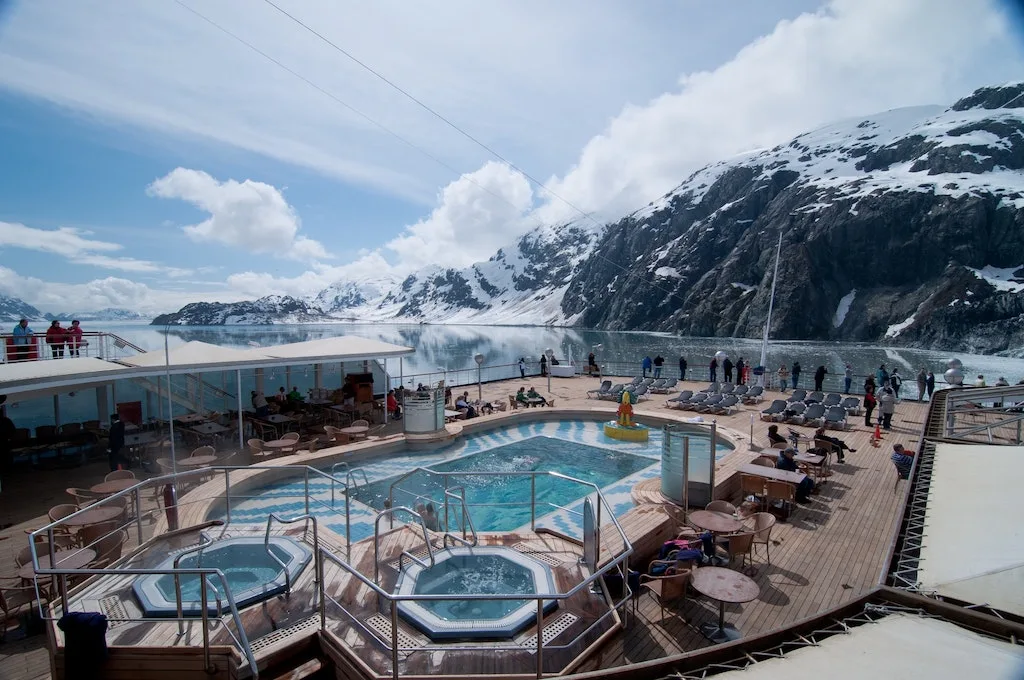 Consider Seabourn, Oceania, Scenic, Regent Seven Seas Cruises, Viking Ocean, and Windstar Cruises. Silversea (a small luxury ship in Alaska), also sails two expedition cruises, Silver Explorer and Silver Cloud that have a popular route that gets you off the beaten track.
Final Words
If you're looking for a luxury Alaskan cruise, your options could be many with lots of great experiences, especially in Prince William Sound. Everyone should at least go to Alaska once in their life. The natural beauty and historical significance of the region, seeing caribou, moose, and Dall sheep; and the mysteries of the marine environment will amaze you. We are sure you'll want to return to see it all over again because we know we will.