Gorgeous and sunny Lisbon is renowned for its beautifully tiled buildings, sunny weather, incredible food, and not-to-forget the warm and extremely hospitable Portuguese locals who will always welcome you in with a smile. It is this charm and allure that has attracted so many visitors who all instantly fall in love with the city and its personality. But, if you're short on time and only have one day in Lisbon, then this post is perfect for you. In this guide, I will cover everything you need to know to plan the perfect One Day Lisbon Itinerary and make the most of your short stay.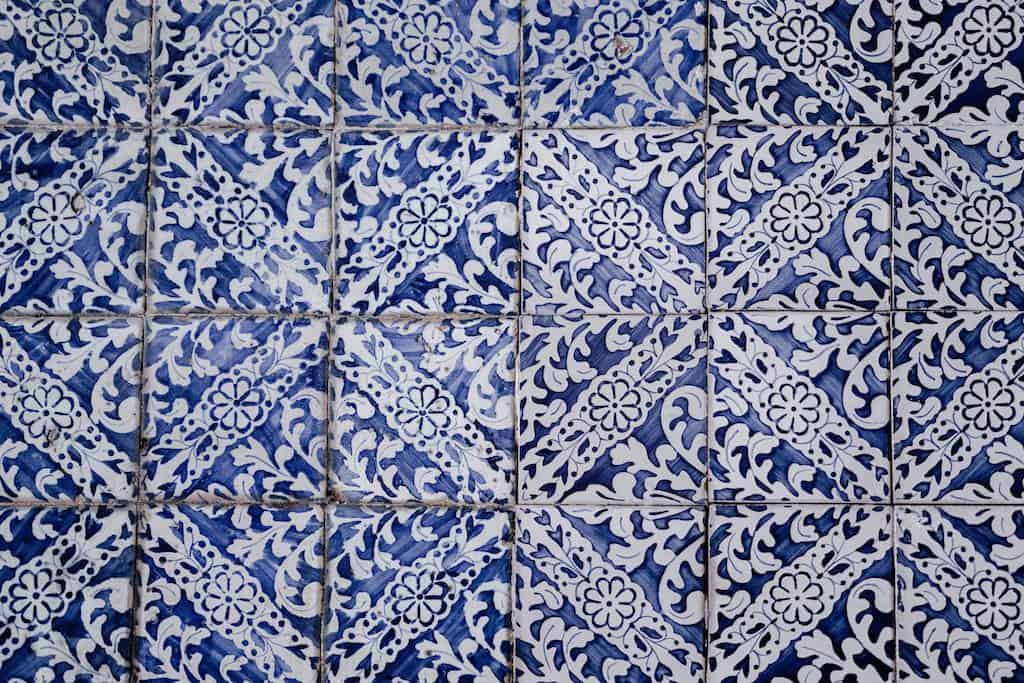 What's in this post:
hide
Lisbon Itinerary – For an Epic 24 Hours
How to Get Around Lisbon
Of course, Lisbon has all of the classic European modes of transport – bus, train, taxi, etc. Lisbon's metro and bus system is fairly inexpensive and easy to navigate. It's also worth noting that the city center is quite compact and if you plan to stay centrally then you should be able to get by on foot to most major attractions and sights in the heart of the city. But for a more unique experience why not try out a different mode of transportation in Lisbon? That being its trams system.
Explore Lisbon by Tram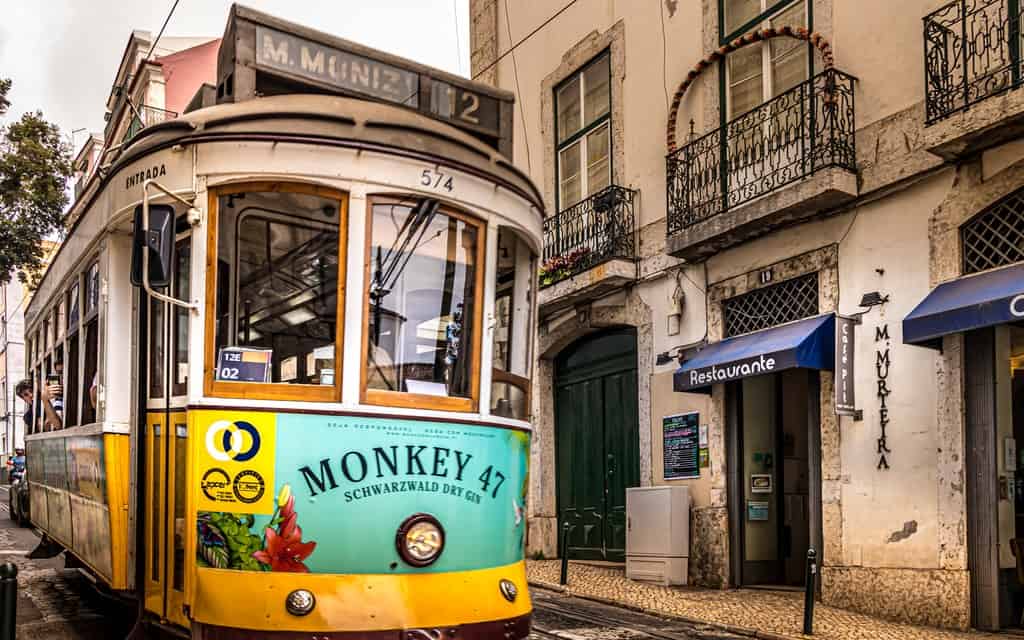 The most scenic tram route is the 28 E, so if you're wanting to explore the Alfama district, this tram is perfect for you. These iconic yellow trams, which have been operating since 1873, are a popular attraction themselves!
Or you can choose to ride tram route 12, as it provides a circular route through the districts of Baixa and Alfama. This was you can see two districts. This tram route is the shortest of Lisbon's network covering just 2 1/2 miles, with a full circuit completed in 20 minutes.
There are two systems for buying a single ticket for the tram. You can either buy it from the driver or on-board from a ticket machine. But, because these trams are so busy, and you need exact change for the ticket machine, this can be pretty stressful. Especially, if it makes you nervous to have annoyed folks lining up behind you and sighing loudly at your struggles.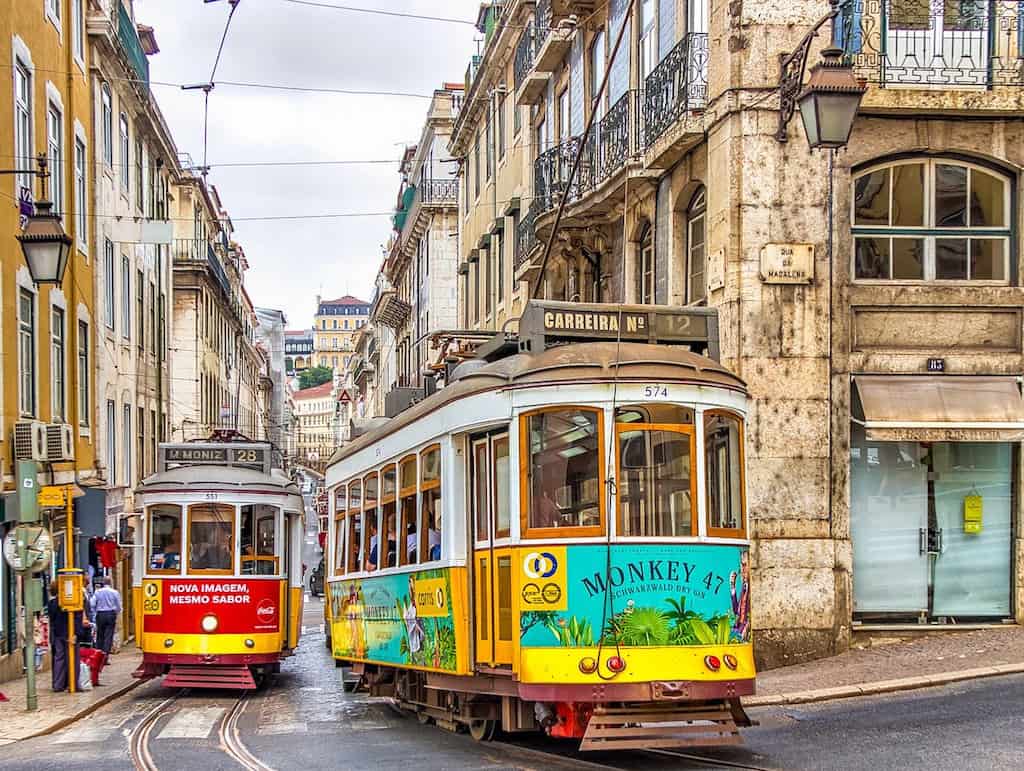 So the preferable option is to get a 24-hour public transport ticket. This costs roughly the same as two single tickets, and you can hop onto any tram, metro, or train system. Just remember to validate the ticket when you get on and off. Unfortunately, these handy 24-hour tickets can only be purchased from Metro stations. But they can be loaded onto a reusable Viva Viagem card, so you don't need to purchase multiple cards. You can just recharge and go.
Explore Lisbon by Tax

i
One of the easiest ways to get around, as per usual, is via taxi. Lisbon has several cab-hailing operators including Uber and Bolt, so if you're trying to make the most of your day, you can order a car to pick you up and drop you off, without worrying about the in-between wait. Once you've explored Lisbon, consider heading to Porto, Portugal's northern capital. There are many ways to get from Lisbon to Porto, and it's definitely worth it.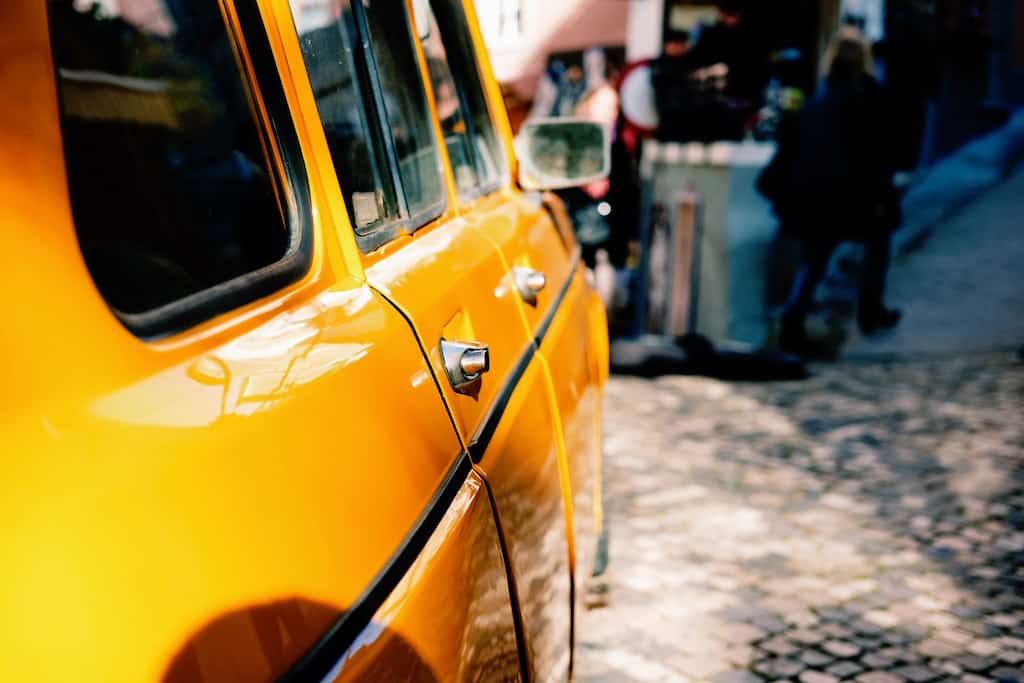 What to See When You Visit Lisbon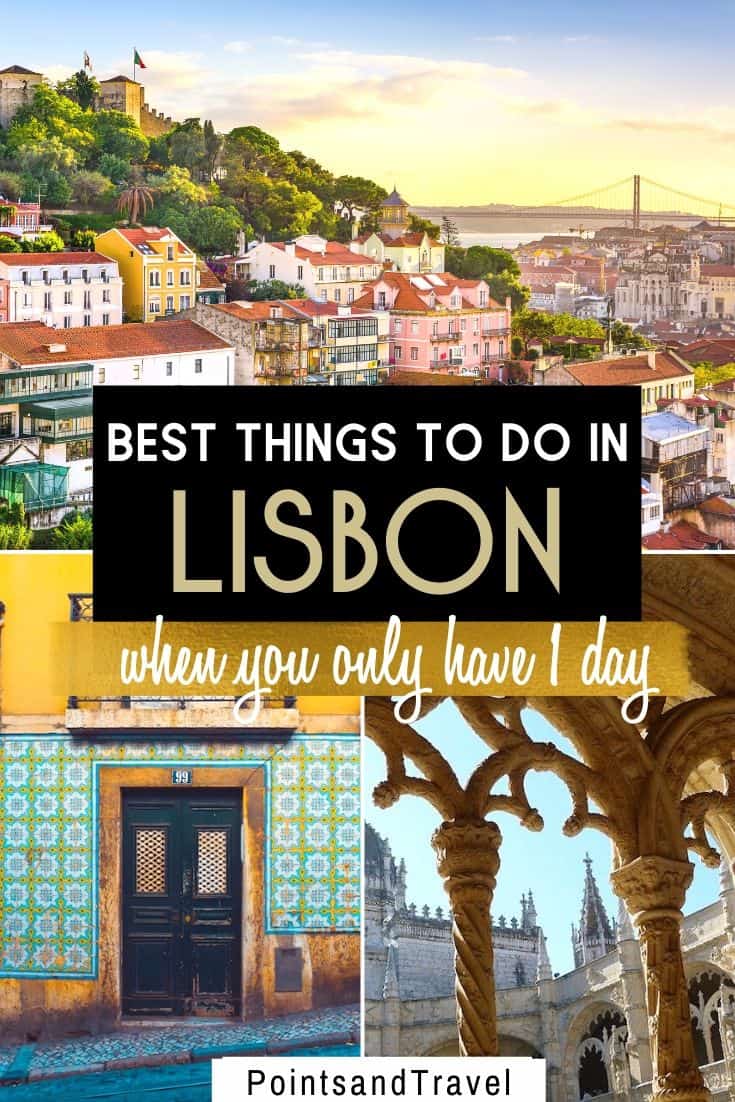 Lisbon is full of historical old monasteries, grand monuments, and fascinating castles. It's a classic European city. Simply walking along the cobblestone streets and gazing around at the architecture is a major part of the Lisbon experience. Couple that with some good food, great photo-taking opportunities, and comfy accommodation, and you've got yourself a great vacation.
Just be sure to fit in these top attractions into your day's itinerary, so you can have a full Lisbon travel experience. Or take a tour of the essentials, so you can fit in as much as possible, while also learning about history. Or if you're looking for something unique, try a hills tour by electric bike. You'll get to head up Lisbon's steep hills without breaking a sweat. And the seat of a bicycle is a great place to see the sights from. And the sights are quite something to see. Here is a list of the best attractions to make up your Lisbon itinerary.
Best Attractions for Lisbon Itinerary
Jeronimo's Monastery
This incredible, intricate Monastery should definitely be on the top of your list. It took over 100 years to build after construction started in 1501. It's a true work of Portuguese art, created with patience and attention to detail.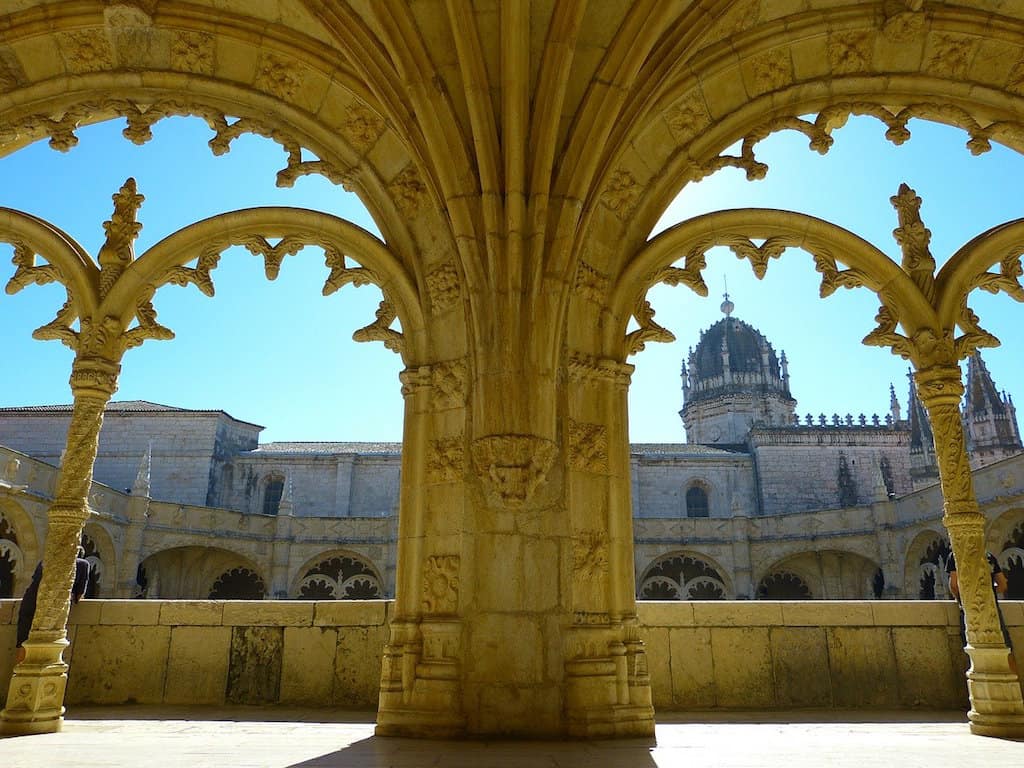 It's also located in a beautiful spot next to the Tagus River. Because the metro doesn't get very close, you could hop in a taxi, or take a stroll. While you're in the area, pick up a Pastéis de Nata, a popular Portuguese pastry, for the trip. And because the next site on our list is so close by, wandering along the river is definitely a recommended route.
Belém Tower
Just 15 scenic minutes (1/2 mile or so) away from the Monastery, is this gem, the Belem Tower. Reserve your energy and make the rather steep climb to the top of the tower, as the view is excellent. You can gaze over Lisbon from its best vantage point, with the Tagus River featuring beautifully. It certainly makes for a great photo opportunity. Being inside a 500-year building, which has served as a ceremonial gateway to Lisbon, is an interesting experience.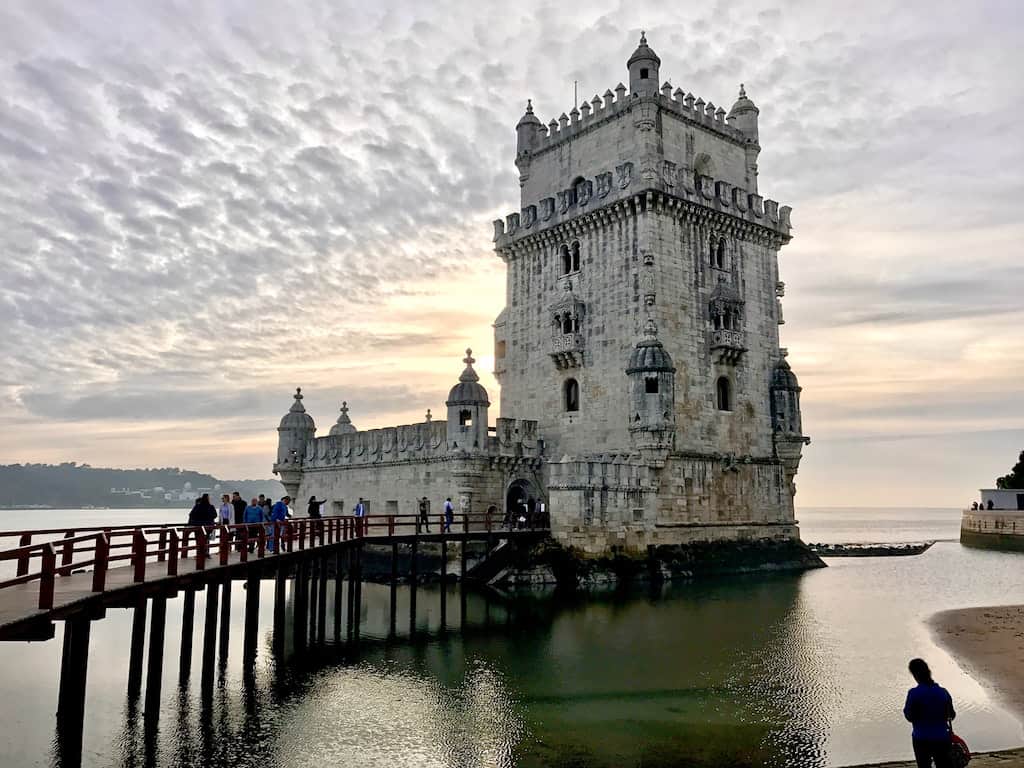 In the square, there are vendors who sell arts, crafts, and ice cream. It's a great place to pick up some souvenirs from your short stay in Lisbon. And maybe another sweet treat.
Praça do Comércio
This famous square, Praca do Comercio, is a great spot to head to in the afternoon, as it is in Alfama, where you'll be staying on your Lisbon trip. Don't forget your sunglasses, as the white stones and buildings are particularly dazzling. In the afternoon, once the heat of the day has worn away, street performers often come out into the square. You can watch them act, sing, play instruments, or juggle as you walk around the square. Preferably with another Portuguese pastry in hand (ha!). Perhaps this time it can be the scrumptious Brigadeiro (a dessert with chocolate sprinkles!), which Portugal has adopted from Brazil.
Alfama District
In the evening, after an adventure-filled day, you can make your way up to Miradouro da Graça Terrace. This popular spot has views over the city towards the River Tagus. It is the perfect spot to wrap up a busy day with a city sunset. Then head to Needle in a Haystack (mentioned below) for a delicious dinner. Afterward, you can roam the streets, listening to traditional Fado music float through the air. Or if you want to do it all, take a live Fado tour with a traditional dinner. It's a great way to make sure that you make the most of your evening.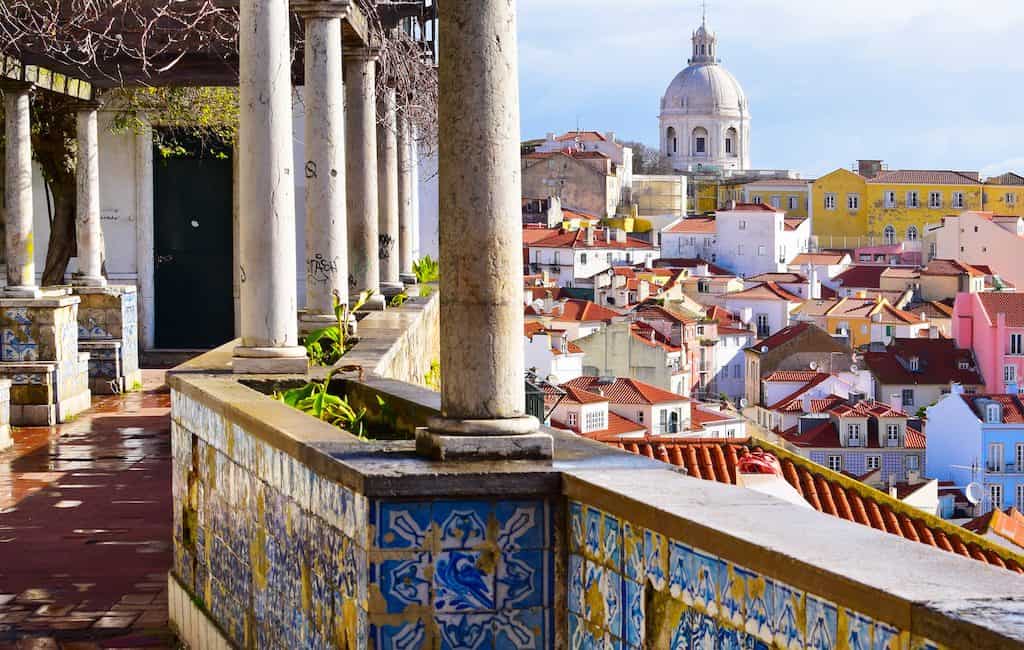 Where to Eat When Visiting Lisbon
There are tons of excellent places to eat to your heart's content in Portugal. From traditional Portuguese dishes and high-end cuisines to international comfort food, there is something for every taste. But there are a few restaurants that stand out for each meal. Here are a few top restaurants for each meal of the day.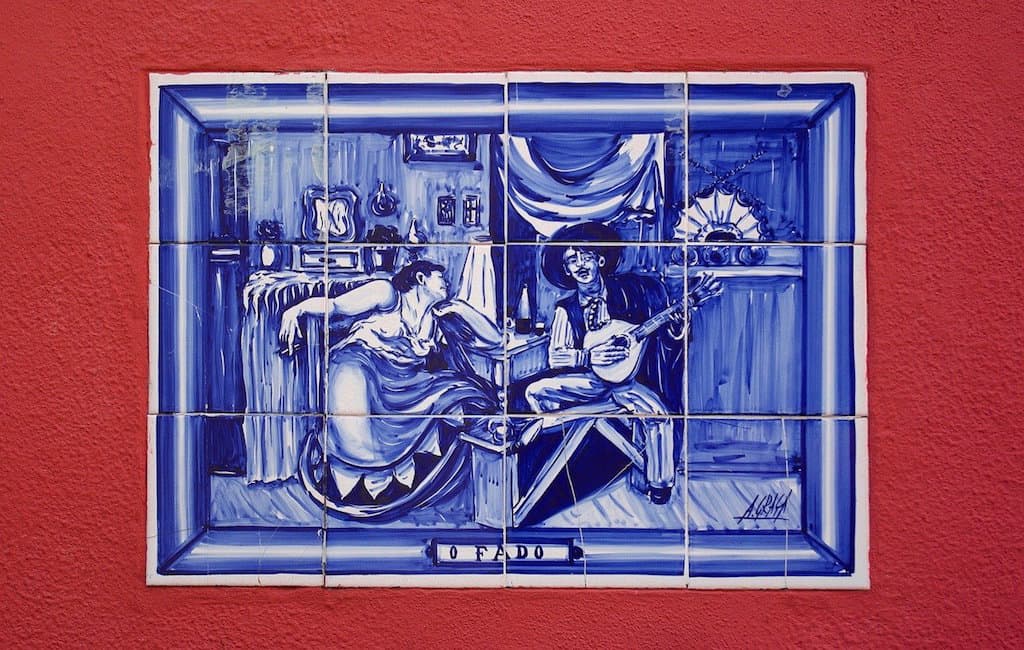 Breakfast – Pasteleria Alfama Doce
It's not easy to find a breakfast spot that opens before 9 am in Lisbon. If you're wanting to get an early start on the day, pop in here for an excellent local pastry and a cup of coffee. They open at 8 am and make really delicious, affordable breakfast foods. Perfect for either an on-the-go grab or a slow sit-down kind of morning.
Lunch – O Ricanto (O Reconto)
This sweet little restaurant is particularly popular for its seafood. Which suits the ambiance, as it's right off the coast. Their cod is particularly popular, with locals and tourists alike. And it's just a 5-10 minute walk from Belém Tower, which should be the midday stop on your Lisbon tour.
Dinner – Needle in a Haystack (Agulha No Palheiro)
This small, intimate restaurant called Needle in a Haystack (Agulha No Palheiro) will likely require a reservation, but it's absolutely worth it. It's very reasonably priced and has excellent Portuguese cuisine made from the best local ingredients. And this is not a day to skip dessert. Their chocolate cake is particularly beloved.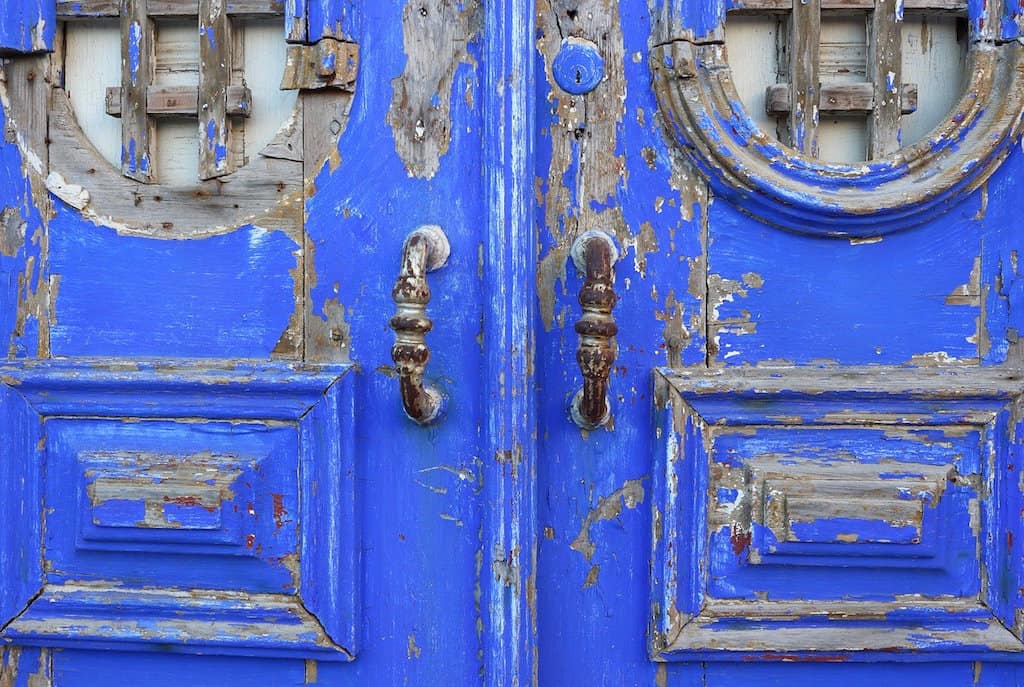 Where to Stay in Portugal, Lisbon
The whole city of Lisbon is filled with quaint, character-filled accommodation options. But if you're only visiting for 24 hours, it's best to stay where it's all happening. If you're looking for a district where you can step outside of your hotel, and be in the most fascinating part of Lisbon, Alfama district is for you. It's one of the oldest areas of the city and is filled to the brim with history and personality.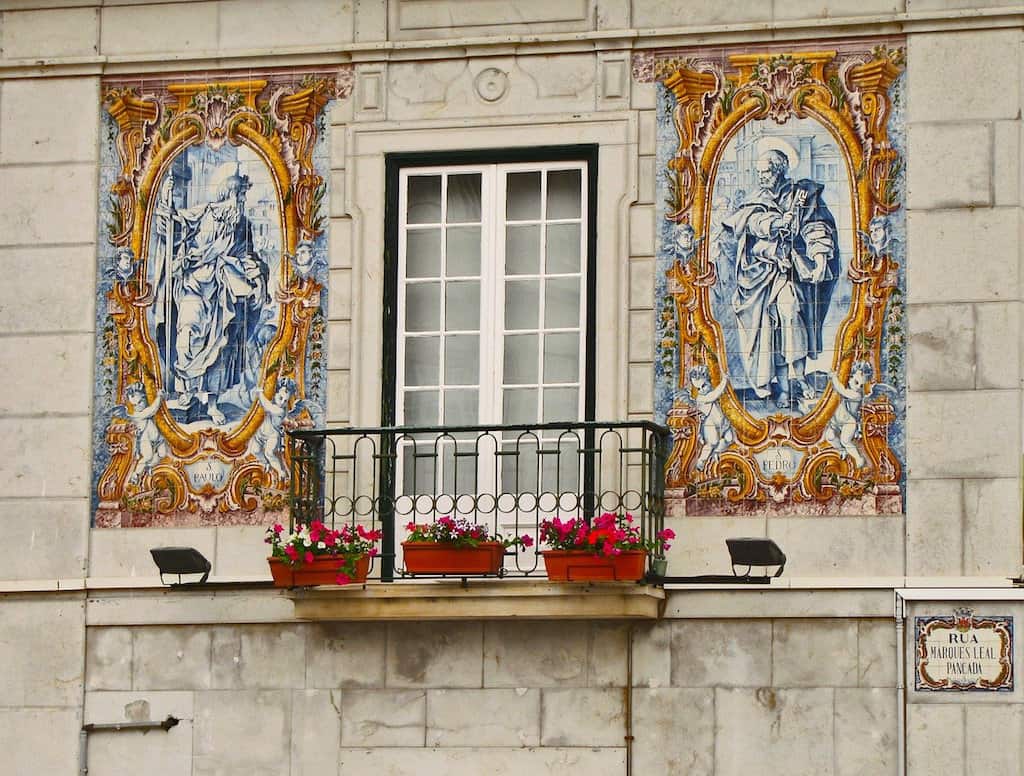 Here are three of the best places to stay in Lisbon which are clear winners.
Luxury Hotels/Apartments
Solar Do Castelo, a Lisbon Heritage Collection, an 18th-century boutique hotel that is the only hotel situated within a medieval Castle village
Memmo Alfama, a boutique hotel that is steps away from the Cathedral and the São Jorge Castle
Lisbon Prime Apartments, apartments that are spacious, light-filled, and beautiful and close to Museu Do Aljube and Mosteiro De Sao Vicente De Fora
Mid-range Hotels/Suites
Hostel Petit Lusa, where you can get private, uniquely decorated rooms
Dalma Old Town Suites – with themed apartments that refer to important characters in Portuguese history
Budget B&B's/Apartments
Santa Luzia B&B well-equipped, in the heart of the city
---
So there you have it, a perfect 24 hours in Lisbon!
---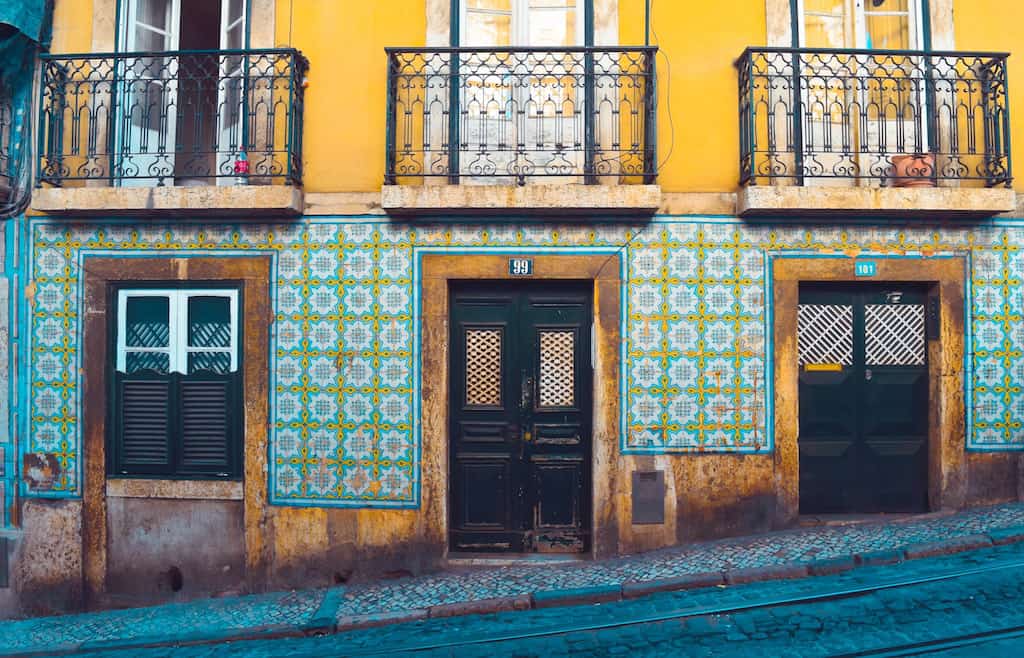 Author's Bio:
Born and raised in South Africa, Marco Santos from Travel-Boo, together with his partner moved to sunny Lisbon over 3 years ago. With an absolute love for Europe, he is on a mission to rediscover his own Portuguese heritage along the way. Marco has set out to blog and share his passion for traveling through and exploring both Portugal, Spain, and throughout Europe, through his blog Travel-Boo.