One of the things that often stops people from visiting New York City is the fact they're concerned about whether or not it is safe. While there is an increased element of safety that you need to watch out for when you visit, it's the same as when you visit any other major metropolitan city. What you need to do is follow some basic New York City safety tips to make sure you can stop worrying that someone is going to steal from you on your trip.
In fact, New York City was rated amongst the top 25 safest cities in the world in 2017. New York even came out ahead of Dallas and Washington D.C. in the United States and ahead of London, Milan, and Paris in Europe. So if you feel safe picking out the latest fashions in Milan, you will be fine buying a hot dog in the streets of Manhattan.
What's in this post:
hide
Top Safety Tips for Your Trip To New York
New York City is actually one of the safest big cities in the county, however, it's still important for visitors to be aware and make smart choices while they explore. The crowded streets and the extent of the area can be intimidating, however, you can navigate them with ease if you use some common sense and follow some safety tips. Let's have a look at some of the top safety tips to follow on your trip to New York.
At The Airport
Whether you land at Newark, LaGuardia, or JFK, the key to getting your trip off to a good start is your planning. You need to decide on which ground transport you are going to be using before you leave to go into the city. Make sure your luggage can be easily identified and manageable for you to carry by yourself. Luggage storage can be extremely useful when it comes to needing to check out early in the morning from a hotel. So keep that in mind.
Also, never leave your baggage unattended at the airport. If you need to go to the restroom, don't be tempted to leave your luggage outside. Never accept a stranger's offer to carry your bags or the offer of a deal on a ride that sounds way too good to be true. Pay the proper fee to go into the city.
Grabbing Taxis to the City
Never, ever get into an unmarked car or taxicab. All taxicabs in NYC are clearly identified. The most well-known is the fleet of yellow taxicabs with a light on the roof. They display the driver's medallion number. You can also see the ID number on the hood of the car. Outside of Manhattan, keep an eye out for Street Hail Livery taxis with a green light.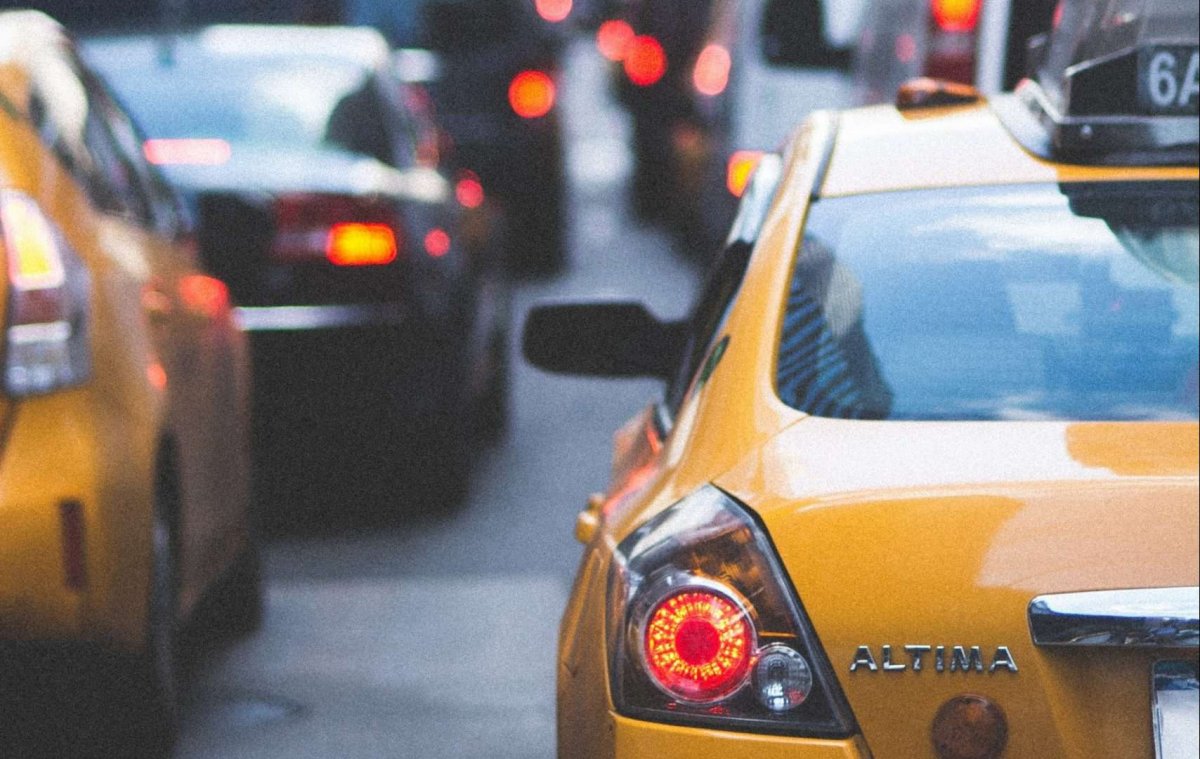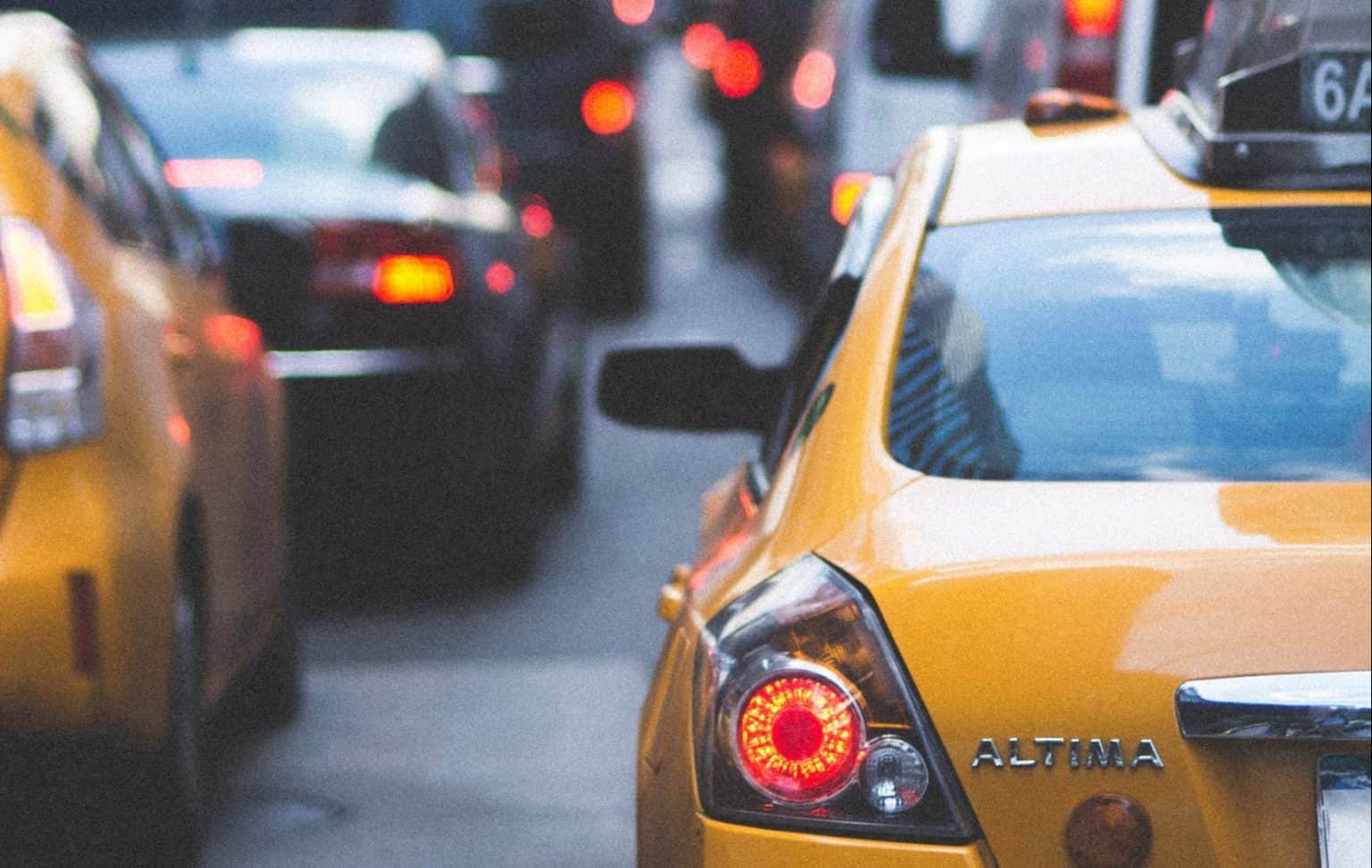 There are also other services like Uber and Lyft, but be mindful that they aren't regulated by the NYC Taxi and Limousine Commission. Remember to speak confidently to the driver and know exactly where you are going by having the name of the hotel and the address available before you get into the cab. Also, don't forget to tip the driver. They are doing their job, so you do yours.
Accommodation In New York City
There are more than 100,000 hotel rooms in New York City. A great way for you to make sure you are safe is to read hotel reviews and read about the neighborhood you will be staying in before you make the reservation. I believe opting for a hotel stay over a homestay is much safer. Make sure you go straight to your hotel room after the airport so you can get unpack and get yourself acquainted with your accommodations. Also, know exactly where you are going. If you can't do this then using luggage storage new york is a good way to protect your luggage and save yourself from carrying it all around town with you. When you arrive in your room, be sure to lock away anything valuable in the hotel's safe and never answer the door until you know who is on the other side.
NYC's Crime Rate has been Dropping
Plus, you may not know this but NYC's crime rate has been dropping for decades. It just keeps getting safer and safer. As of March 2019, New York City's crime rate fell to an all-time low. The overall crime rate dropped a whopping 6.2%. This makes New York City have the lowest crime rate since March 1994. In recent years, the New York City crime rate has reached low levels not seen since the 1950s.
Start Exploring The City
New York is fantastic for walking, but with so much to look at and so many people, you need to take some precautions. Always stick to the main pathways and streets, and make sure you cross the street at the intersection. Traffic signals need to be followed, and you need to pay close attention to cyclists and cars that might be coming by fast. Many times they can snag your belongings, so be aware! When out at night, be extra-vigilant and always stay in well-lit areas.
It's a good idea to plan your route before you go and try to stick to it. Make note of landmarks or places that you can easily recognize. This will help you to find your way if you have drifted off course at all. If you want to wear a pair of heels, save them for night time, you'll be thankful for it later. If you get lost, ask someone who works in a store or a police officer for help.
On The Subway
The subway is an extremely efficient and affordable way to get around, but you need to know what you're doing and be comfortable with it. If you don't feel comfortable, I would rather be safe than sorry. Only get MetroCards from an approved seller at the station, and make sure you stay behind the yellow line on the platform. If you plan to ride the subway late at night, try to get on the conductor's car. It's usually the middle car, there will also be signs on the platform to show you which car this is when it arrives.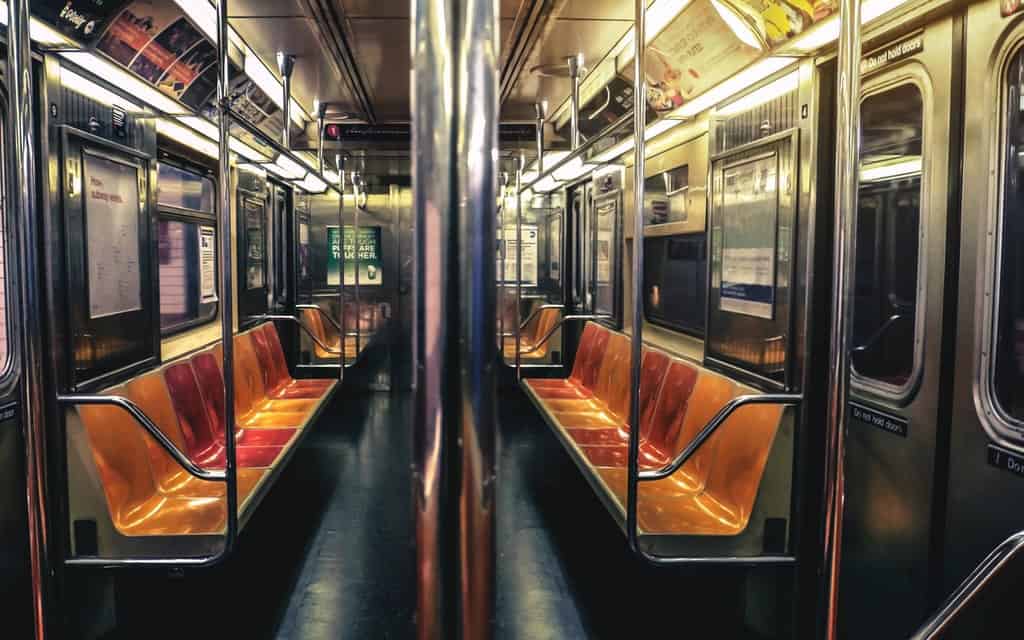 Subway crime has fallen a lot since the 1990's. In 1990 the subway saw more than 17,000 crimes per year, but today that number is closer to about 2000 per year. And just so you know, pickpocketing accounts for much of what they call subway crime.
Be Careful Of Pickpockets
If you do happen to have your wallet stolen, don't let it ruin your vacation. Keep any belongings close by and pay attention to your surroundings. If you can wear a bag across your body, do so, and keep your belongings out of your back pocket. Also, don't be carrying your phone around in your hand. They can get snatched very quickly.
Pickpocket people will often work as teams, they will cause a disturbance while a partner takes advantage of the distraction to steal from bystanders their belongings. Street performers can easily attract pickpockets. So if you do stop, make sure you pay attention to who is around you. And have your hands on your stuff at all times, especially in crowds.
Don't Sweat The Small Stuff
No one wants to suck all the fun out of their vacation by worrying over every little thing. And although you do need to up your game, be prepared, and mindful that there are some things that you can relax about:
New York is A Very Friendly City: The Big Apple is full to the brim of friendly people who are usually happy to help out with anything from directions to a dinner recommendation.
Make Use Of Technology: It's great to be able to use your smartphone and other travel gadgets. It's now easier than ever to plan a vacation that will run smoothly. You will be able to find your way and stay safe. You can make use of GPS so you always know where you are and even see

crime hotspots

to make sure you are in staying in the safest parts of the city.
Traveling to New York City is certainly exciting, and you're going to want to squeeze as much as possible into your trip. Just make sure you plan in advance and approach your trip with these safety tips so you can navigate the city and enjoy your trip!